If you're planning on visiting the bustling city of Boston, Massachusetts, you'll be delighted to know that it is full of vibrant neighborhoods, each with its own unique character, attractions and amenities. With so much to see and do in Boston's many districts, it can be tricky deciding where to stay. To make your choice easier, this article provides a detailed guide to the different neighborhoods in Boston and what they have to offer.
Downtown/Theatre District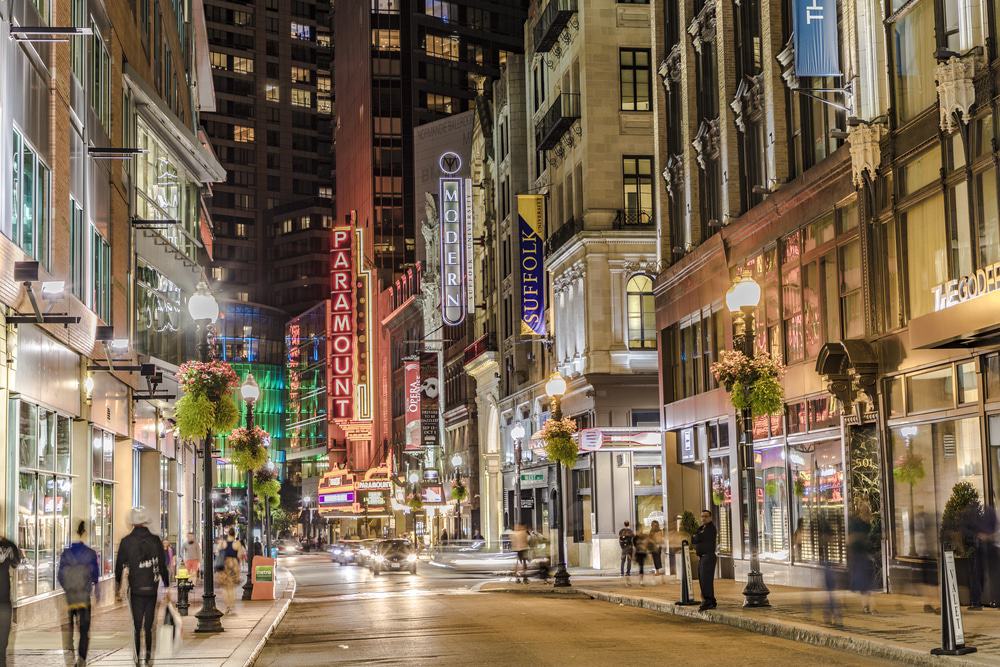 Source: travelview / shutterstock
The Downtown Theatre District of Massachusetts (MA) is a vibrant cultural center for the entire United States. Located in the heart of downtown, this district offers a wide variety of entertainment venues including theatres, musicals, operas and more. With its own unique history that stretches back several decades, it has become an integral part of MA's culture and identity. From Broadway-style productions to small independent shows, there is something for everyone in the Downtown Theatre District.
This thriving cultural hub is home to some of the most iconic theatres in MA. From The Colonial Theatre to The Wang Center for Performing Arts, these venues showcase all types of theatrical performances from classic works to modern adaptations. Each theatre offers a unique experience with their own individual styles and atmospheres that can be tailored to any type of audience.
Back Bay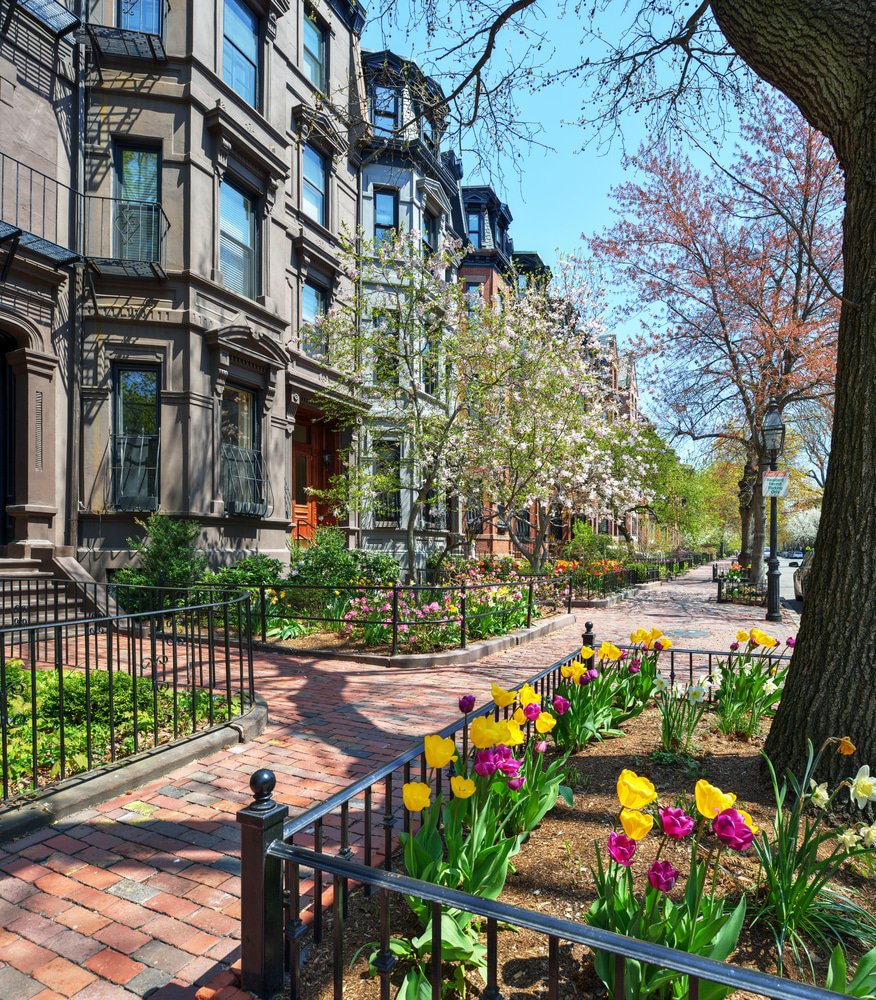 Source: Jorge Salcedo / shutterstock
Back Bay is a beautiful and historic neighborhood located in Massachusetts (MA), United States. It is situated along the Charles River, just west of downtown Boston, and provides an ideal combination of city living and natural beauty.
The area was originally part of the Massachusetts Back Bay Company's tidal mudflats, but the company filled in this marshland in the late 19th century to create a residential area for wealthy citizens. This affluent neighborhood is now home to some of Boston's most famous landmarks including Trinity Church, Copley Square, Newbury Street and The Prudential Center. The streets are lined with Victorian brownstone homes, exclusive shops and restaurants – a perfect place to explore on foot or bicycle!
Back Bay has been designated as one of America's Great Places by the American Planning Association due to its unique atmosphere and historical significance.
South End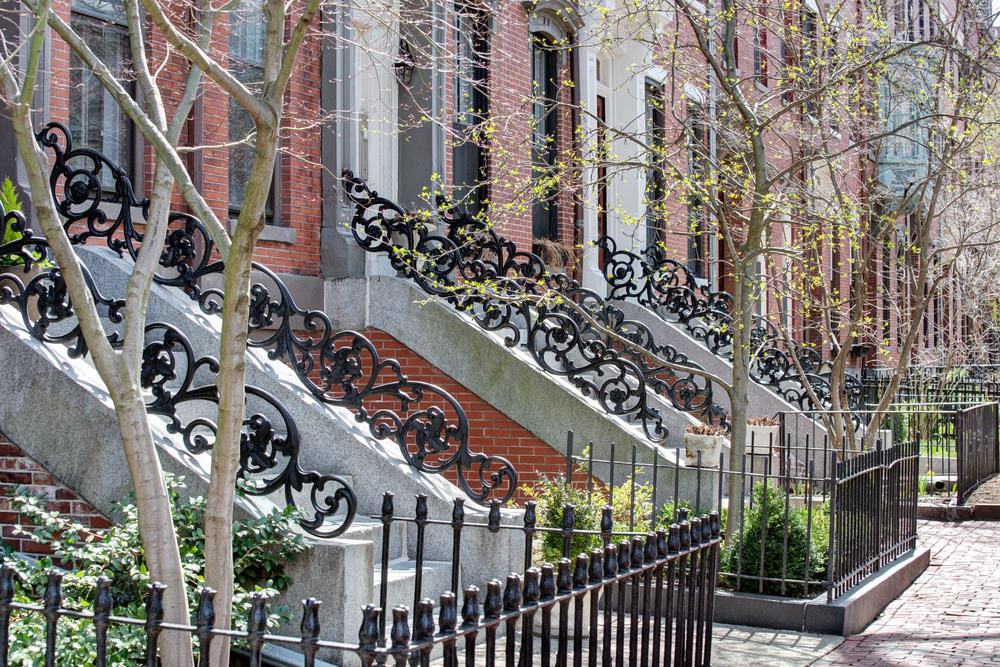 Source: Jorge Salcedo / shutterstock
The South End of Massachusetts is a vibrant neighborhood located in the Greater Boston area of the United States. Home to a population of over 30,000 people, it is one of the most densely populated neighborhoods in MA and has long been considered a cultural hub for creative expression. The South End is known for its picturesque cobblestone streets lined with Victorian-era brownstones, as well as its rich history related to art, food, and literature.
South End residents benefit from an array of amenities including numerous parks, community centers, and renowned restaurants. Its close proximity to universities such as Harvard and MIT make it an ideal choice for college students looking for off-campus housing options. Additionally, the South End offers excellent public transportation links that provide easy access to downtown Boston and surrounding suburbs.
Seaport District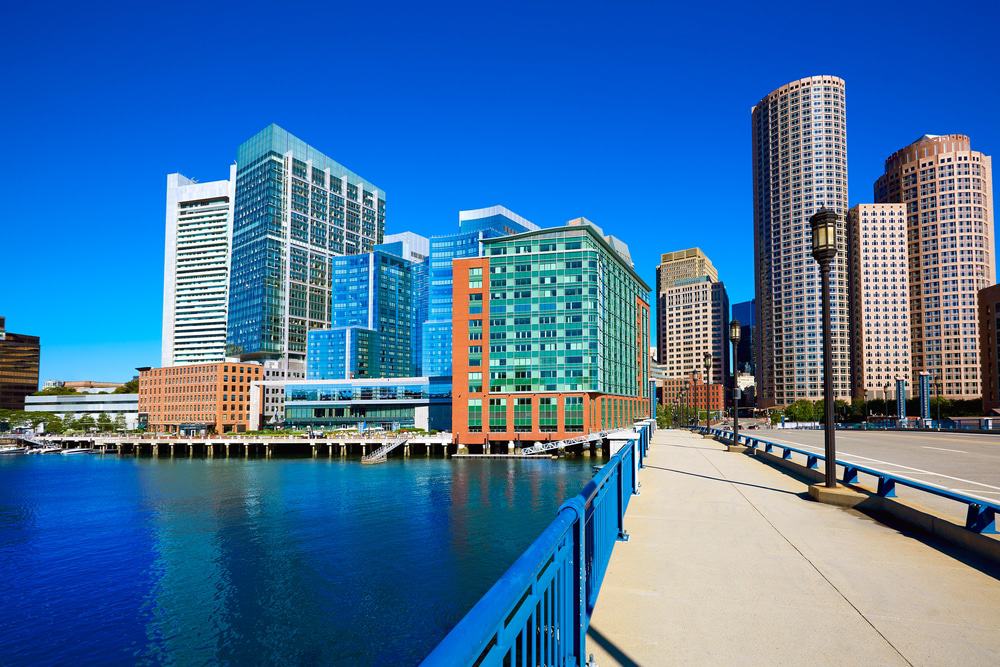 Source: Tono Balaguer / shutterstock
The Seaport District of Massachusetts is a vibrant and bustling area located in the United States. From high-end boutiques to world class restaurants, this district has something for everyone. Tourists are drawn to the area due to its unique mix of cultural attractions, shops and eateries.
This historic district is home to some of New England's oldest architecture and winding alleyways. On any given day, visitors can explore charming cobblestone roads lined with galleries and quaint cafes. During the summer months, locals flock to the water's edge for outdoor concerts and festivals celebrating local culture. The nearby harbor provides plenty of activities for people looking for a more leisurely experience such as fishing charters, boat tours or simply admiring the view from one of many parks along the waterfront.
North End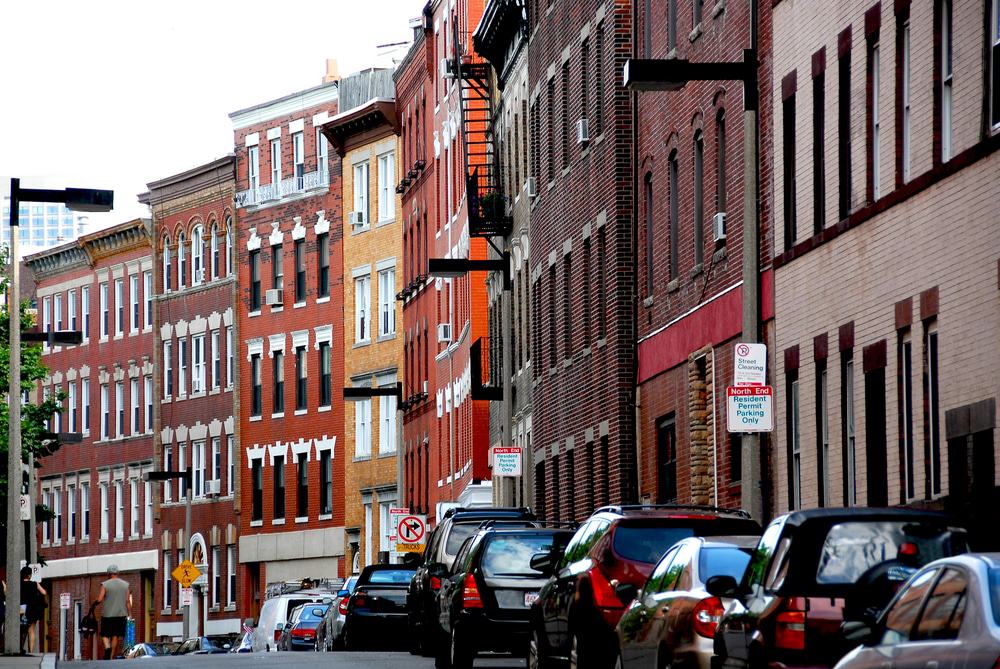 Source: Elena Elisseeva / shutterstock
The North End of Massachusetts is one of the oldest neighborhoods in the United States. Located in Boston, it has a long history that dates back to the 1600s. With an Italian-American dominated population and home to one of America's most iconic restaurants, this vibrant neighborhood offers a unique experience for any visitor.
With its narrow streets lined with brick townhouses, you can feel like you've stepped back in time as you explore the many shops and eateries here. The streets are bustling with locals and tourists alike enjoying everything from fresh seafood at Fanueil Hall Market Place to traditional Italian dishes from Mike's Pastry. For those looking for a history lesson, there are plenty of monuments and memorials scattered throughout the neighborhood honoring its past inhabitants.
Come visit this charming Massachussets neighborhood for an unforgettable experience!
Allston/Brighton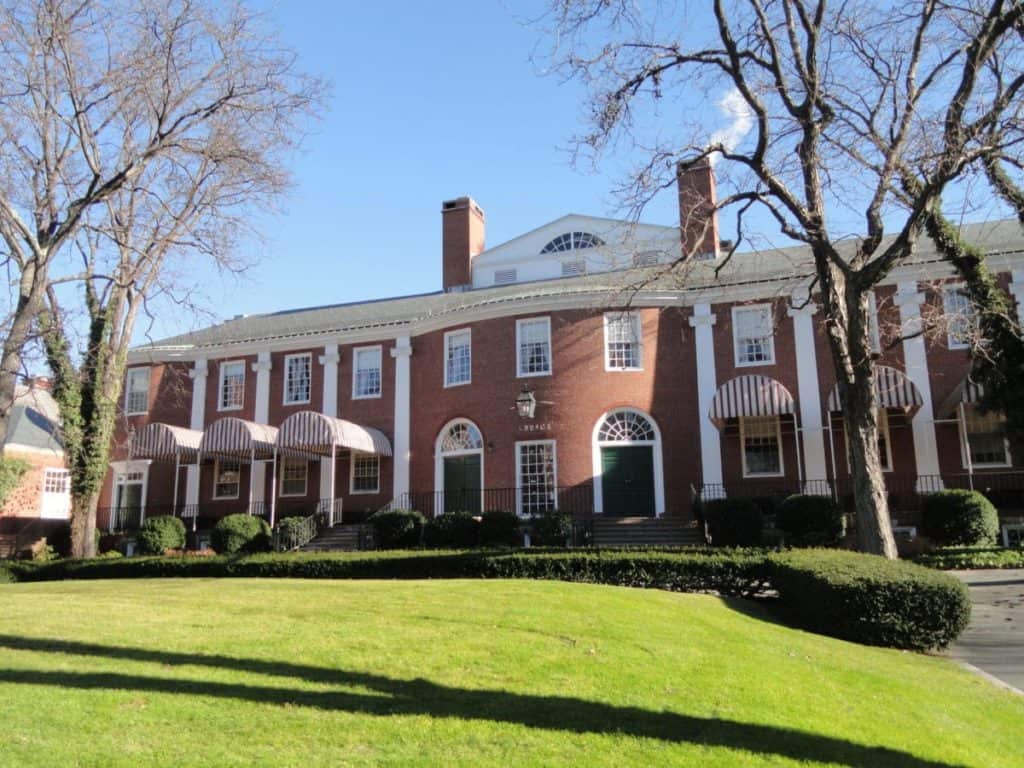 Source: Daderot / Wikimedia
Allston Brighton, located in Massachusetts (MA), is a vibrant and diverse neighborhood within the United States. With its unique blend of residential streets, bustling business districts, and vibrant local culture, Allston Brighton is an ideal place to explore.
The neighborhood is home to many different types of people from all walks of life. It has a large student population from nearby universities such as Harvard University and Boston College. There are also plenty of opportunities for outdoor activities including nature trails, tennis courts and more. The area also boasts some excellent restaurants with cuisine from all around the world. Shopping options abound with many independent stores selling art, clothing, books and more.
Whatever your interests may be there is something for everyone in Allston Brighton – it's no wonder why it has become one of the most popular places to live in MA!
Fenway-Kenmore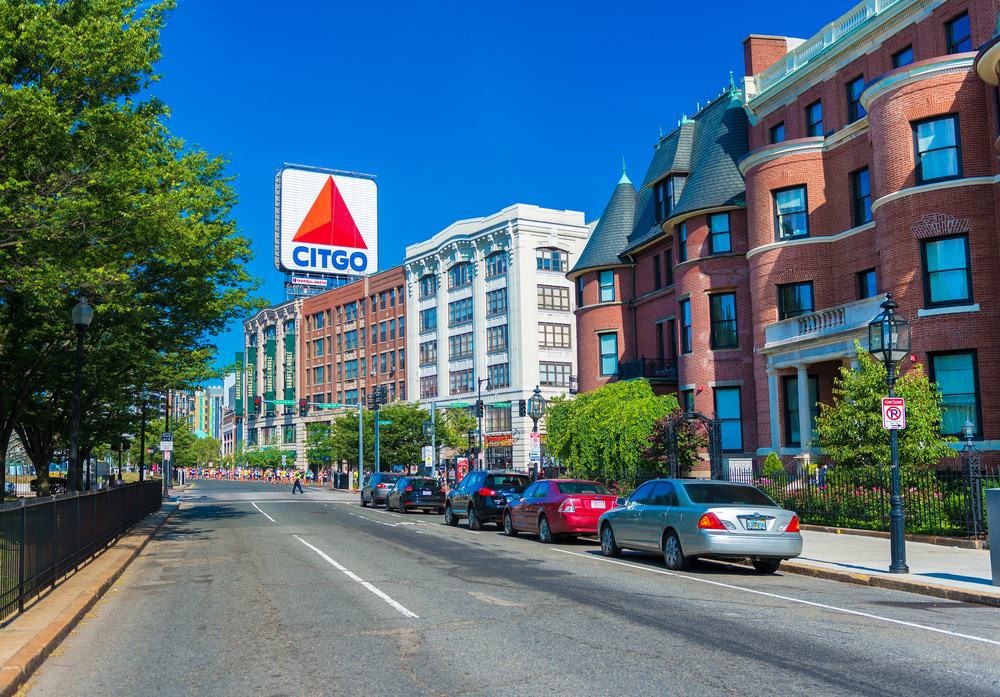 Source: Rsphotograph / shutterstock
Fenway-Kenmore is a vibrant, densely populated neighborhood in Boston, Massachusetts. Located within the United States' northeastern state of Massachusetts, the neighborhood has a long history of being an important residential and cultural center for Boston. Fenway-Kenmore was originally part of the historic Back Bay Fens area and was known as West Fenway until it was renamed in 1977. Today, this energetic district is home to many well-known landmarks including Fenway Park (the home stadium of Major League Baseball's Boston Red Sox), The Isabella Stewart Gardner Museum, Kenmore Square and Northeastern University's campus.
Although it is one of the more densely populated neighborhoods in America with an estimated population density over 20 times that of the U.S., Fenway-Kenmore still maintains its distinct character with a variety of interesting shops, restaurants, museums and theaters lining its streets.
In conclusion,Boston is a vibrant and dynamic city with many diverse neighborhoods to explore. From the iconic Back Bay and Beacon Hill, to the up-and-coming areas of South Boston and Somerville, there's something for everyone in the city of Boston. Whether you're looking for a place to live, work, or just visit, the Stay Boston Neighborhoods Area Guide is an invaluable resource for navigating this amazing city.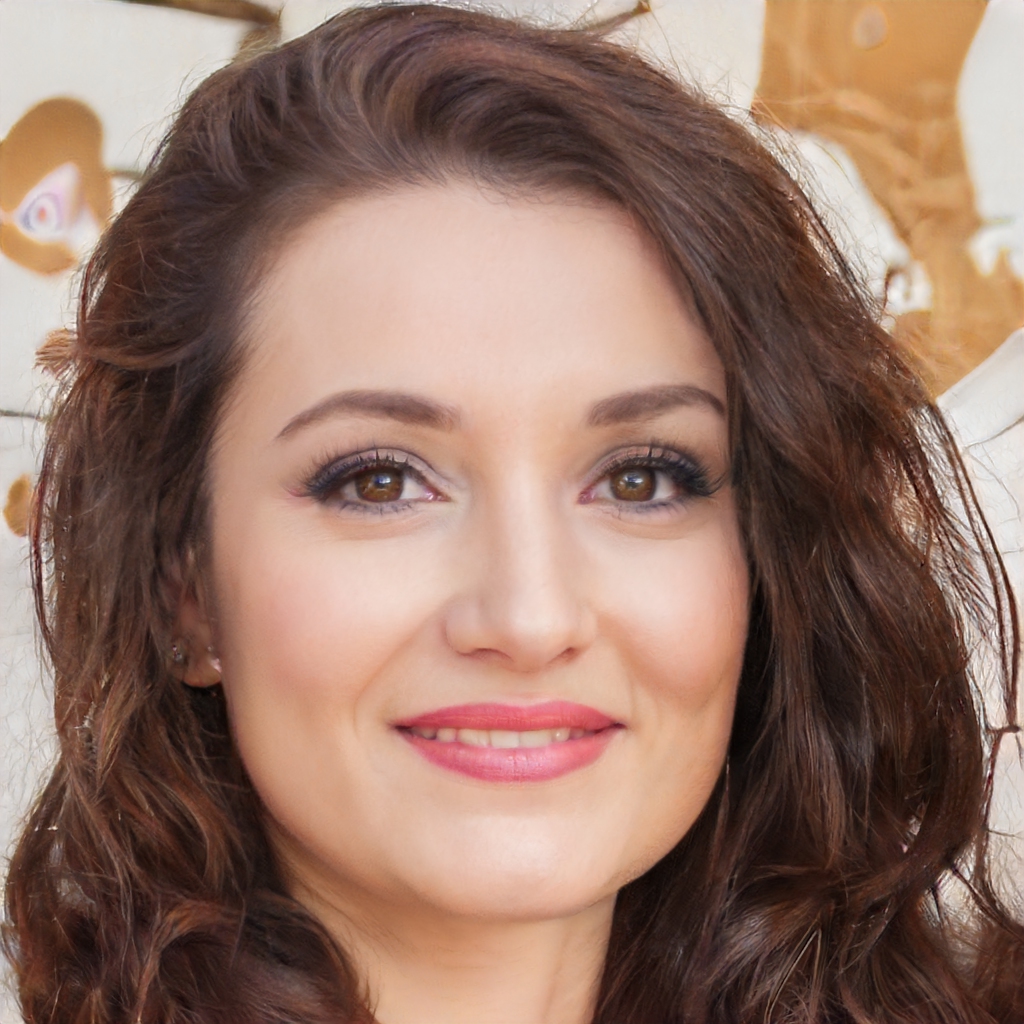 Meet Amelia, a wanderlust-filled travel blogger on a mission to explore the world one destination at a time. From backpacking through Southeast Asia to luxury escapes in Europe, Amelia has experienced it all and is here to share their tips, tricks, and favorite finds with fellow travelers. Follow Amelia on their journey as they discover new cultures, indulge in delicious cuisines, and create unforgettable memories.