Cape Cod is a popular holiday destination located on the beautiful eastern coast of Massachusetts. With its abundance of stunning beaches, picturesque lighthouses, and quaint villages, Cape Cod is a great place to escape to for a relaxing vacation. Whether you're looking for a luxurious beach hotel, or a cozy bed and breakfast in the heart of downtown, there are plenty of options available when it comes to finding the perfect place to stay in Cape Cod.
Provincetown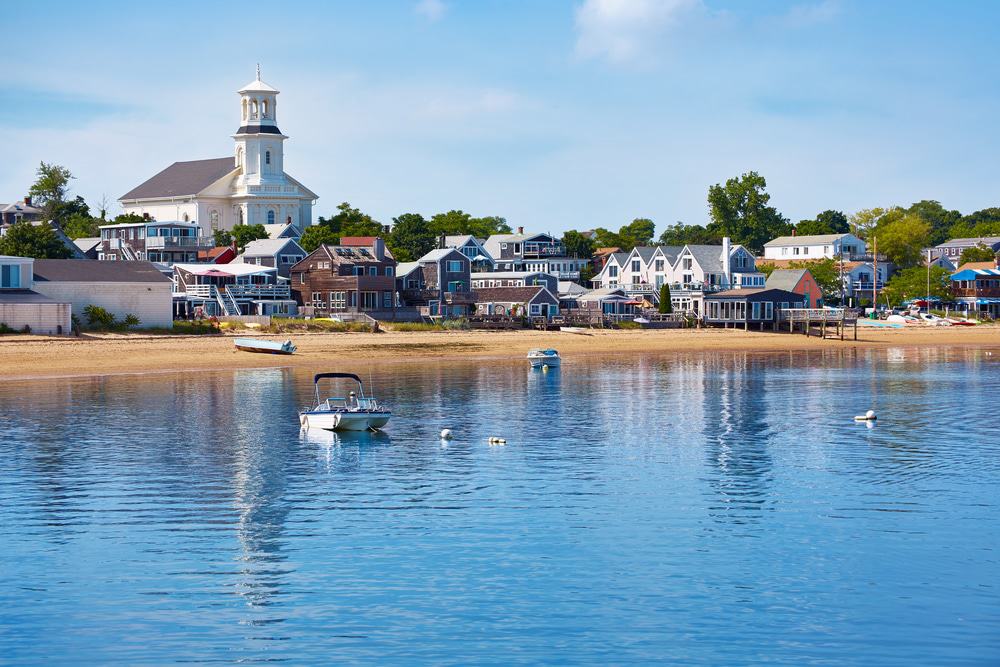 Source: holbox / shutterstock
Provincetown, Massachusetts (MA) is a unique and vibrant coastal town located in the United States. The area was first settled in 1620, making it one of the oldest towns in the country. It is renowned for its stunning beaches along Cape Cod Bay and its diverse culture that attracts visitors from all over the world.
Provincetown is known as an artist colony, with galleries and studios that display local art of all varieties. Visitors can also explore the many museums and historical sites located here to get a better understanding of how this small town has developed over time. There are plenty of options when it comes to nightlife, with bars, clubs, restaurants and music venues offering entertainment throughout the year. Shopping options range from boutique shops to high-end stores along Commercial Street's popular shopping district.
Hyannis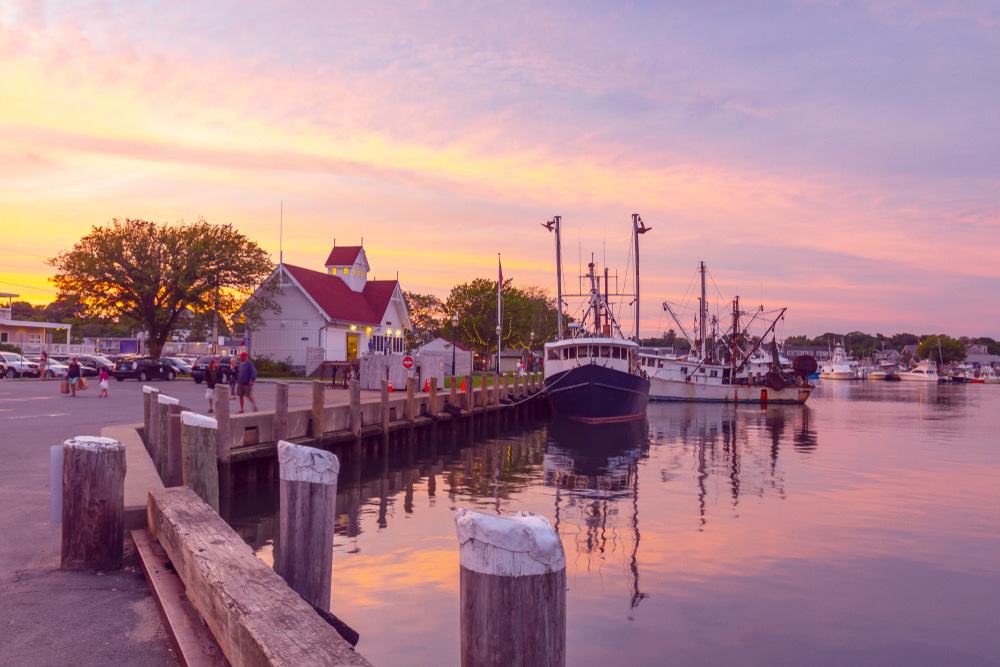 Source: LeStudio / shutterstock
Hyannis, located in Barnstable County in Massachusetts (MA), is a historic and vibrant village with plenty of activities for locals and visitors alike. This bustling town has seen many changes over the years, but it remains a popular tourist destination due to its picturesque harbors, charming downtown area, and proximity to Cape Cod National Seashore.
Hyannis is most widely known as being the summer home of President John F. Kennedy during his time in office from 1961-1963; he was often seen sailing on Nantucket Sound or visiting local restaurants with his family. The nearby John F. Kennedy Hyannis Museum commemorates his life and celebrates the history of this small New England town. Visitors can also explore nearby beaches like Kalmus Beach or Craigville Beach for swimming, fishing, kayaking, or just taking in the scenery along Cape Cod Bay.
Plymouth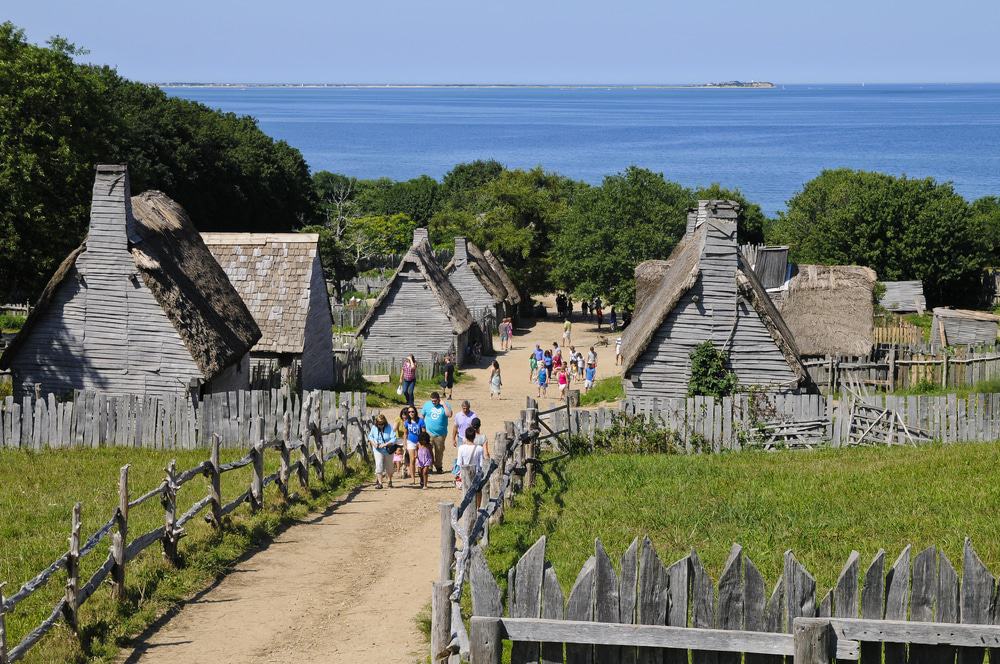 Source: Andreas Juergensmeier / shutterstock
Plymouth, Massachusetts is a town in the United States located in Plymouth County, MA. It is famously known as the place where the Pilgrims first arrived to America in 1620 and established their settlement. Plymouth has a long history of celebrating its Pilgrim roots with many festivals and other events throughout the year.
Today, Plymouth is home to over 58,000 people and is often considered one of Massachusetts' most scenic towns due to its location on the coast. The town offers visitors excellent opportunities for whale watching, swimming at local beaches, visiting historical sites such as Plimoth Plantation or exploring the many trails that run through nearby forests and national parks. In addition to its natural charm, Plymouth also boasts an array of cultural amenities ranging from art galleries to local restaurants serving up fresh seafood dishes.
Martha's Vineyard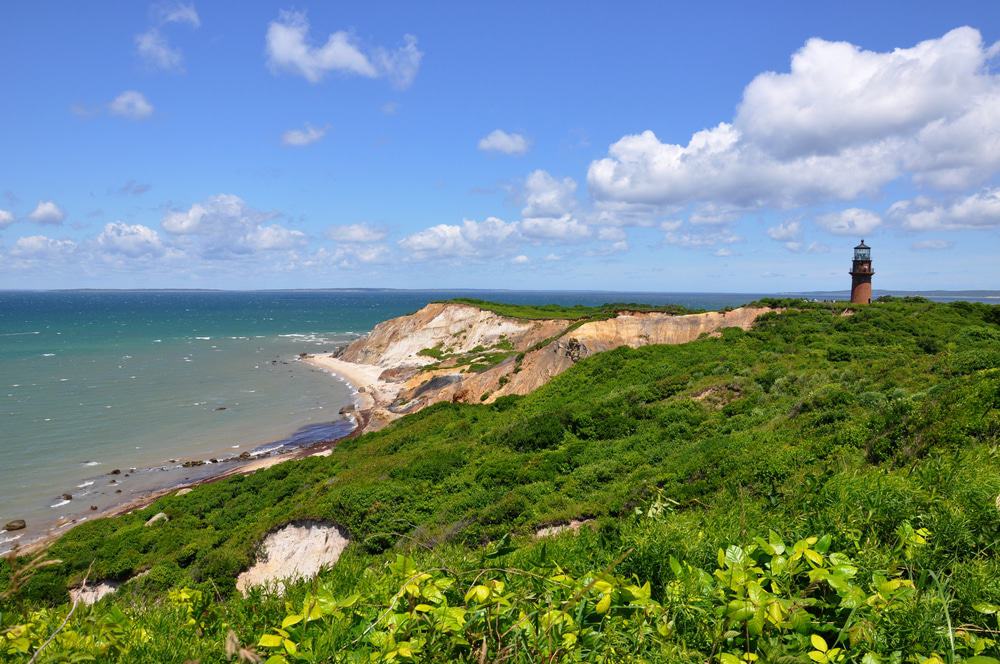 Source: Mark Martins / shutterstock
Martha's Vineyard, located in Massachusetts (MA), is a popular destination for tourists from the United States and abroad. The island is just seven miles off the coast of Cape Cod, MA and has become an iconic summertime getaway. Visitors can enjoy sandy beaches, lighthouses, quaint fishing villages, art galleries and a variety of restaurants showcasing fresh seafood dishes.
The island also offers ample opportunities for outdoor activities such as biking trails, kayaking or sailing around its many coves. Martha's Vineyard is also home to many historic sites that date back to the 1600s including churches, white clapboard houses and old cranberry bogs. The Island has long been a haven for artists, writers and musicians who come to find inspiration in its natural beauty.
Nantucket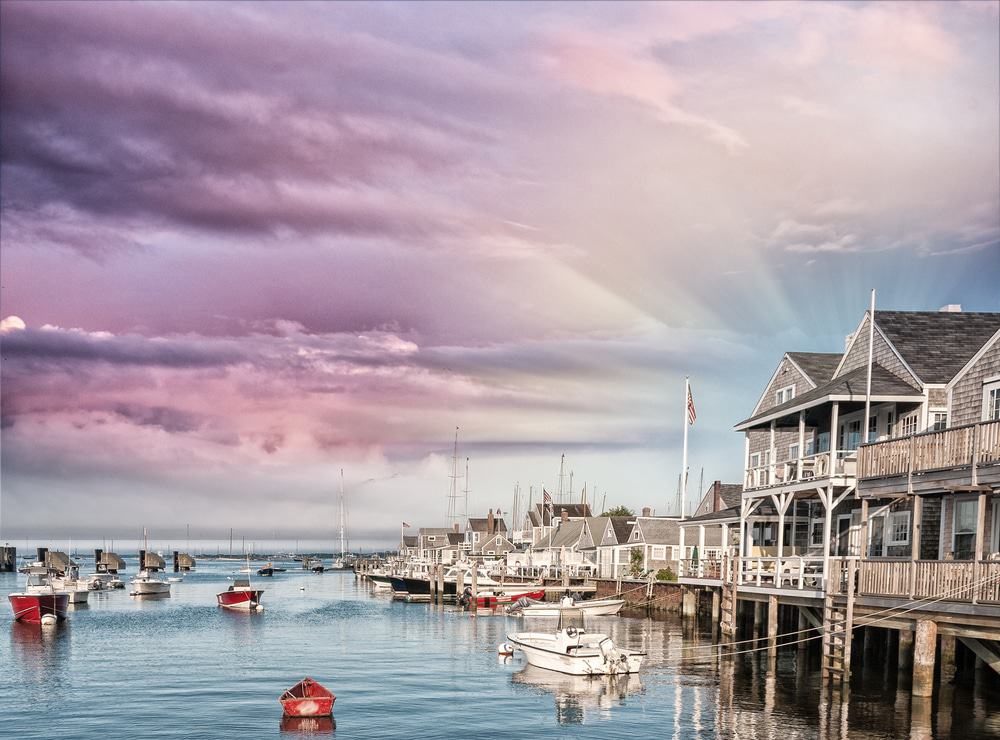 Source: GagliardiImages / shutterstock
Nantucket is a small island located south of Cape Cod in the state of Massachusetts (MA), United States. A tiny stretch of land, Nantucket is home to a population of approximately 11,000 year-round residents and plays host to thousands more who visit during its busy summer months. Once an important whaling port, today it has become known as a popular tourist destination with a rich cultural history.
The island offers visitors plenty to do and explore. Its cobblestone streets are lined with shops that offer everything from fine jewelry to antiques, while its beaches provide the perfect backdrop for outdoor activities like swimming and biking. There's also plenty of restaurants offering fresh seafood dishes and local delicacies such as quahogs or cranberry scones with cream cheese frosting.
In conclusion,Cape Cod is an ideal destination for travelers who want to experience a unique New England getaway. From quaint bed and breakfasts in Chatham to luxurious beachfront resorts in Provincetown, there are plenty of great lodging options to choose from no matter what you're looking for. With its stunning shorelines, incredible seafood, and charming small-town atmosphere, Cape Cod is the perfect place to relax and recharge. Don't wait any longer – start planning your trip today!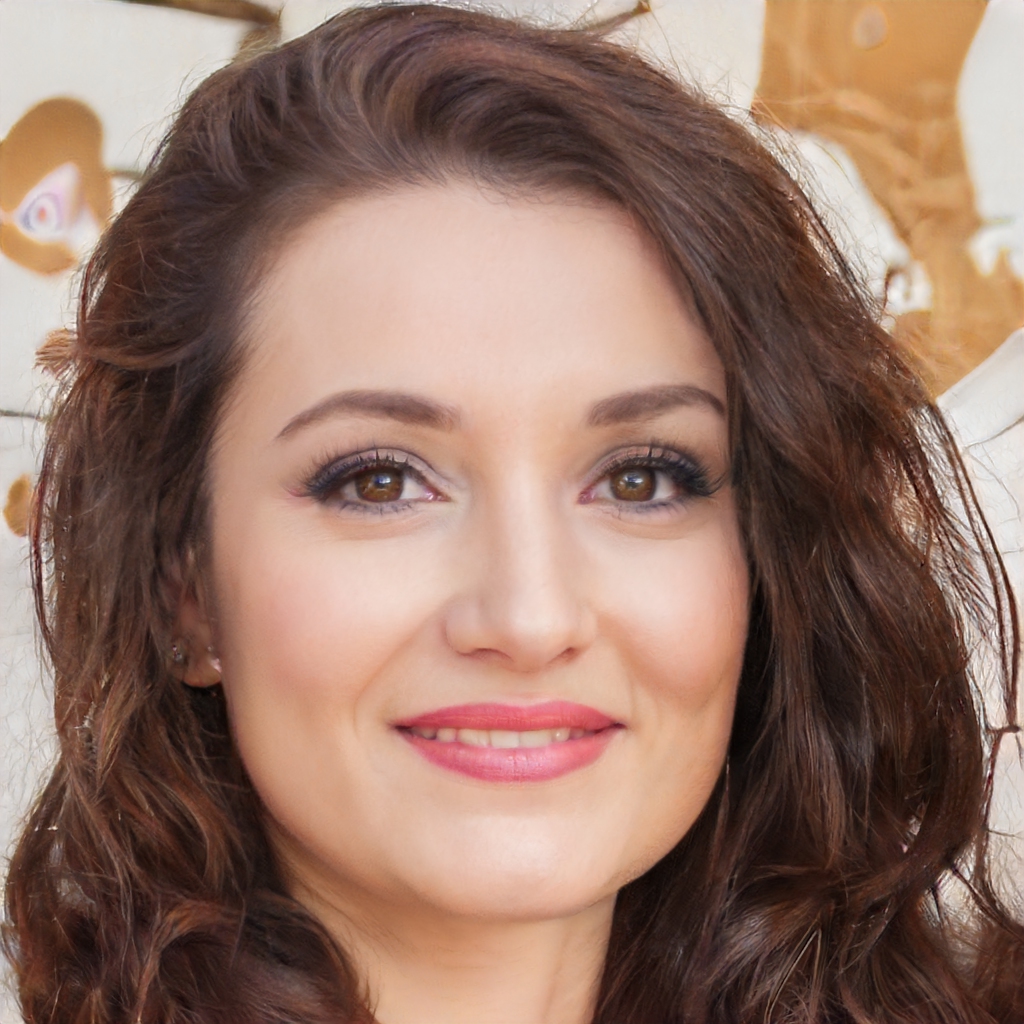 Meet Amelia, a wanderlust-filled travel blogger on a mission to explore the world one destination at a time. From backpacking through Southeast Asia to luxury escapes in Europe, Amelia has experienced it all and is here to share their tips, tricks, and favorite finds with fellow travelers. Follow Amelia on their journey as they discover new cultures, indulge in delicious cuisines, and create unforgettable memories.