Boston is an incredible city full of history, culture, and beauty. It is no wonder that it has become a popular tourist destination for all types of travelers. If you're looking to explore the city and learn more about its rich past, then a tour is the perfect activity for you. With so many amazing tours available, it can be tough to decide which one to take. To make things easier, we have compiled a list of the 15 best Boston tours.
1. Harvard: 70-Minute Harvard Tour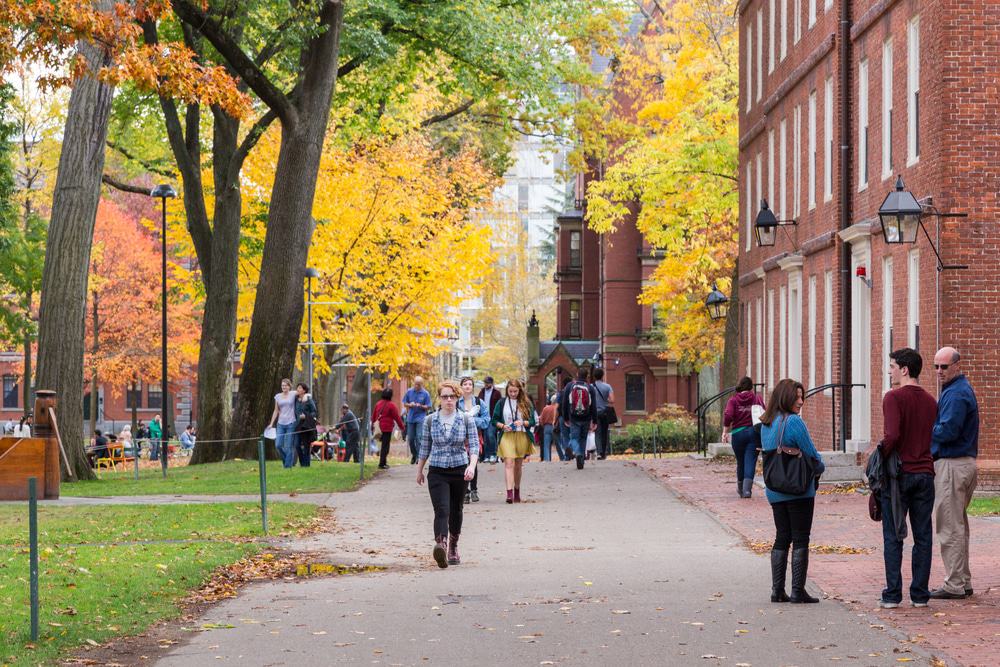 Source: Jannis Tobias Werner / shutterstock
The Harvard Tour is a 70 minute journey through the oldest institution of higher learning and one of the most prestigious universities in the United States. Located in Cambridge, Massachusetts, Harvard has been at the forefront of intellectual discovery since its founding in 1636 and continues to be one of the world's leading research and teaching institutions. The tour takes visitors through fascinating sites on Harvard's historic campus, including iconic buildings such as Memorial Hall, Widener Library and John Harvard Statue. Visitors can explore student life on campus with stops at student residences, dining halls and athletic facilities. They can also learn about Harvard's world-renowned faculty members who have changed history with their contributions to science, art and culture. Finally there will be highlights from the University's rich history which includes notable alumni like President Barack Obama.
2. Boston's Freedom Trail Walk Into History Tour

Source: getyourguide.com
The Freedom Trail Walk into History tour is an unforgettable way to explore the rich history of Boston, Massachusetts (MA) in the United States. This two-hour walking tour takes visitors through some of the most iconic monuments and sites along the famous Freedom Trail. The trail's 16 sites include the Old State House, Paul Revere's house, and USS Constitution. As you walk along this historic path, a costumed guide will provide interesting stories and anecdotes about each site that bring them to life.
Visitors can also learn about Boston's role in important events throughout American history such as the Revolutionary War, King Philip's War and even witch trials in Salem. The tour also includes a visit inside Faneuil Hall Marketplace where you can try samples of delicious local food specialties.
3. Boston: Hop-On, Hop-Off Trolley 1-Day Ticket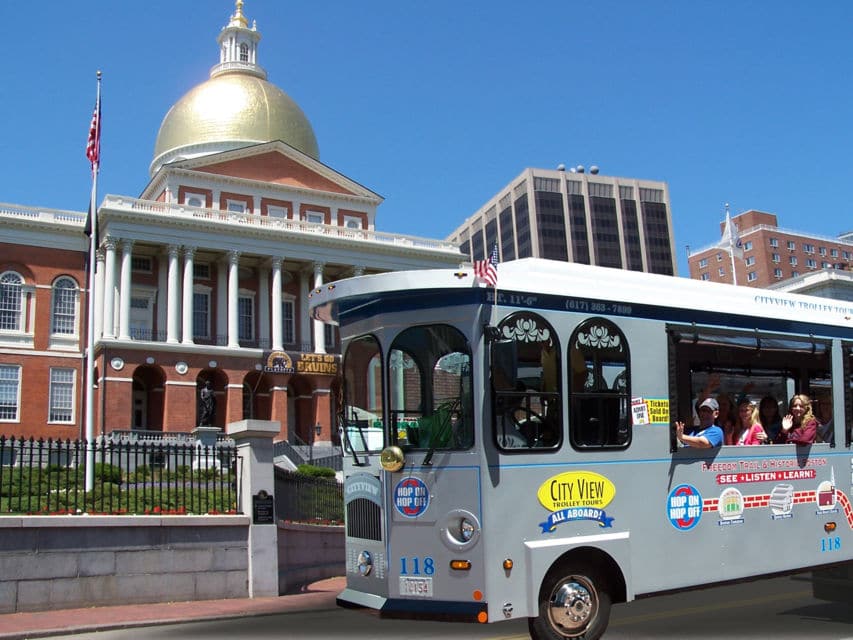 Source: getyourguide.com
For tourists visiting Massachusetts, the Boston Hop-on, Hop-off Trolley 1-Day Ticket is an ideal way to take in the sights and sounds of this historic city. The trolley tour starts at the Prudential Center and stops at 20 different locations across Boston, including Faneuil Hall Marketplace, Harvard Square and Fenway Park. Passengers can hop on and off as often as they like during their one day ticket period.
The tour provides passengers with an audio guide so they can learn about the history of each location along their journey. Tourists will also be provided with a map to help them better navigate through the city during their visit. Not only does it give visitors a chance to explore all that Boston has to offer but it also allows them to find out more about its fascinating past.
4. Boston Duck Tour: The Original and World-Famous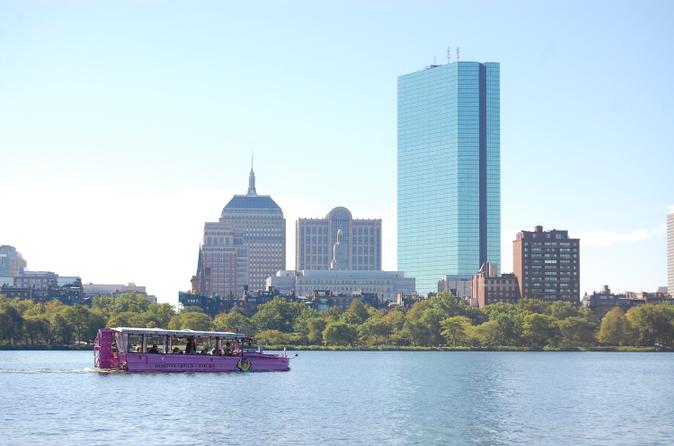 Source: viator.com
The Boston Duck Tour is the original and world-famous amphibious tour of Massachusetts. It has delighted millions of people since its launch in 1994 and continues to be a popular activity for both locals and visitors alike. The tour takes passengers on a journey around some of the most iconic sites in the city, including the State House, Beacon Hill, Fenway Park, and much more. The remarkable experience begins with an entertaining land tour before transitioning into an unforgettable cruise along the Charles River.
The United States' first-ever "duck boat" was created by local Bostonian Bob Schwartz in 1994. His unique vessel featured retrofitted World War II vehicles that were both capable of driving on land as well as floating on water – hence giving rise to this exciting form of transport now known worldwide.
5. Boston 90-Minute Historic Sightseeing Cruise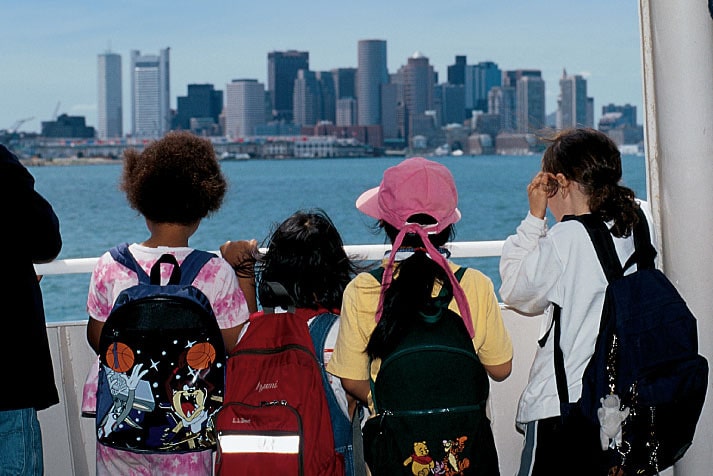 Source: getyourguide.com
If you're looking for a quick and easy way to explore the history of Massachusetts, then look no further than the Boston 90-Minute Historic Sightseeing Cruise. This relaxing boat tour is perfect for anyone interested in learning about the United States' oldest city and its many attractions. Onboard, guests will be able to admire some of Boston's most iconic landmarks from the comfort of their own seat. You'll glide past gems like Bunker Hill Monument, USS Constitution, Beacon Hill and other noteworthy sites as an expertly trained captain provides live narration about the city's vibrant history.
The cruise also includes several unique stops at well-known locations like Fan Pier Park – where passengers can disembark for a few minutes to take photos or simply take in their surroundings – before returning to your boat for more sightseeing enjoyment.
6. Whale Watching Cruise from Boston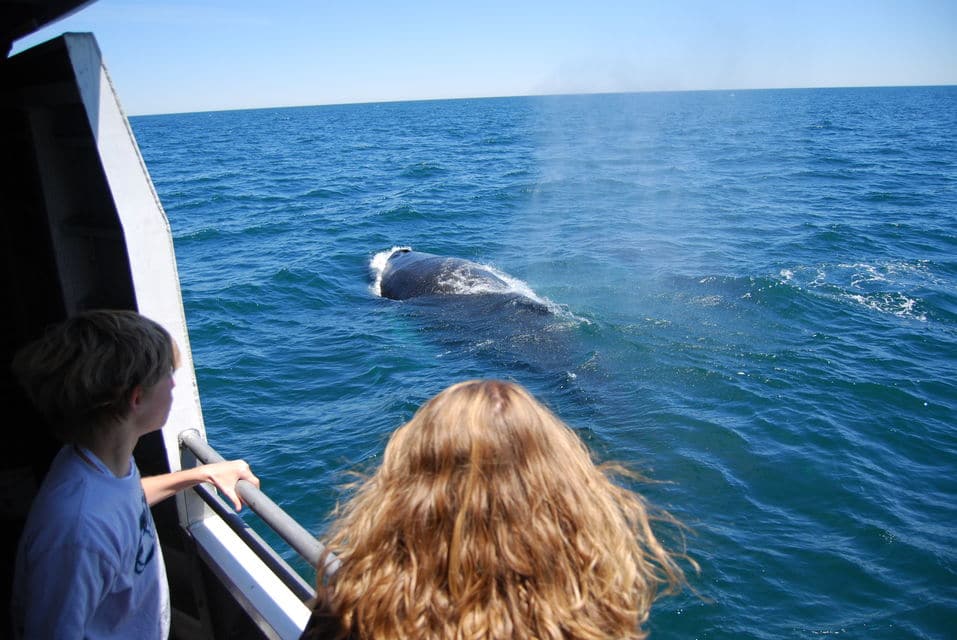 Source: getyourguide.com
Whale Watching Cruise from Boston is an incredible and unique experience that can be enjoyed in Massachusetts (MA). Every year, thousands of people flock to the United States' oldest harbor city for the chance to observe some of the world's most majestic creatures. Participants are taken on a three-hour cruise along the Atlantic coast, where they are able to witness up close and personal encounters with whales breaching and blowing spouts of water high into the sky. The knowledgeable crew members share their enthusiasm and expertise with guests, who get to fully appreciate these amazing animals as they enjoy breathtaking views of historic lighthouses, islands, and beaches. Whether you're a whale lover or just want to experience something new in MA, this whale watching cruise is sure to leave you with lifelong memories!
7. Massachusetts Institute of Technology Public Tour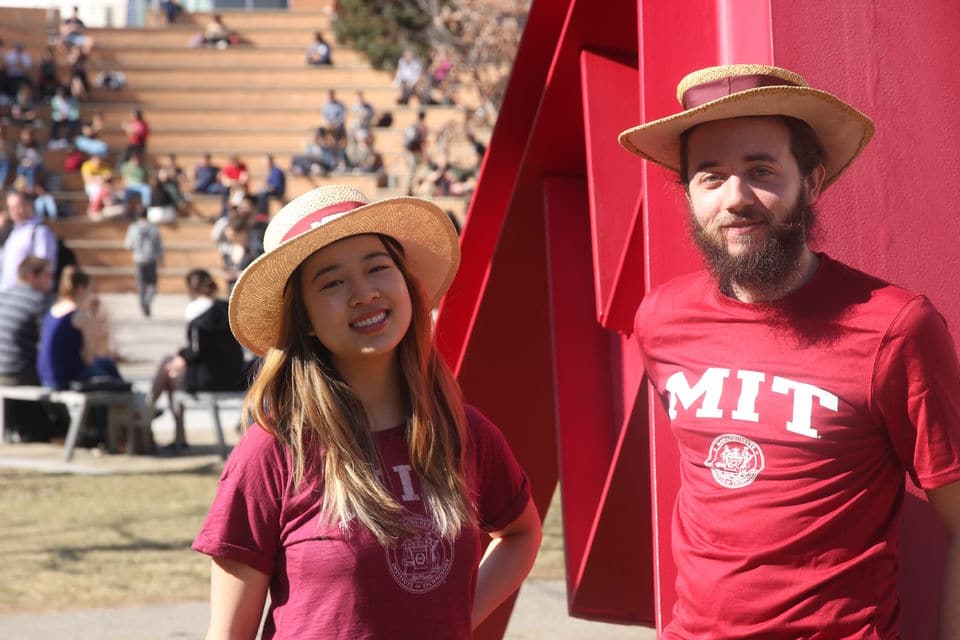 Source: getyourguide.com
Founded in 1861, Massachusetts Institute of Technology (MIT) is widely renowned for its world-class academics and cutting-edge research. Located in Cambridge, MA, just outside of Boston, this prestigious institution provides opportunities for the public to take a tour and learn more about what sets MIT apart from other universities. The MIT Public Tour offers visitors an up-close look at the dynamic campus life at MIT.
The tour begins with a walk across the prominent Great Dome while learning about some of the buildings that create the historical skyline of MIT's campus. Then it moves into Kresge Auditorium where visitors can get a glimpse into what goes on inside one of MIT's lecture halls.
8. Boston Tea Party: Ships & Museum Interactive Tour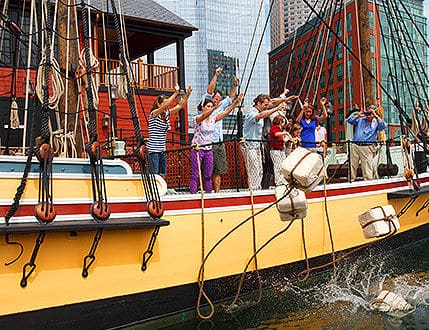 Source: getyourguide.com
The Boston Tea Party was a turning point in the history of the United States. It took place in 1773 and marked a major milestone in America's fight for independence from Great Britain. Today, visitors can visit the original ships and museum that were part of this momentous event in Massachusetts (MA).
The interactive tour at the Boston Tea Party Ships & Museum provides visitors with an immersive experience into one of America's most iconic events. Guests are treated to an educational recreation of what happened during those fateful days when American colonists dumped British tea into Boston Harbor as a protest against taxation without representation. Through costumed interpreters, interactive exhibits, historic artifacts and multimedia presentations, guests will gain a greater appreciation for this pivotal time in American history.
9. Boston Buffet Lunch Cruise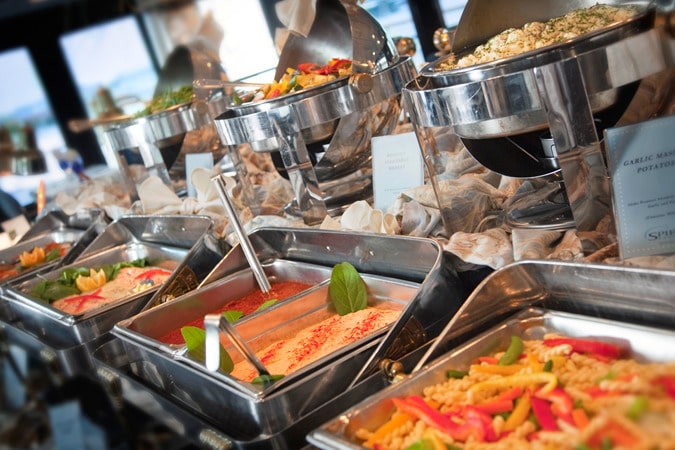 Source: getyourguide.com
If you are looking to satisfy your appetite while experiencing the beautiful sights of Boston, Massachusetts (MA), USA, then look no further than a Boston Buffet Lunch Cruise. With miles of stunning coastline and vibrant cityscapes, you'll get to take in all the sights that this great US city has to offer.
The cruise typically takes two hours and is open from 11am – 4pm every day of the week. The guests aboard the boat can enjoy an extensive buffet lunch with delicious choices for all taste buds. From freshly baked breads and pasta dishes to salads and tasty desserts; there's something for everyone! During your cruise, you will also have access to professional staff who can help guide you through your journey and even provide some interesting facts about Boston MA.
10. Welcome to Boston: Private Tour with a Local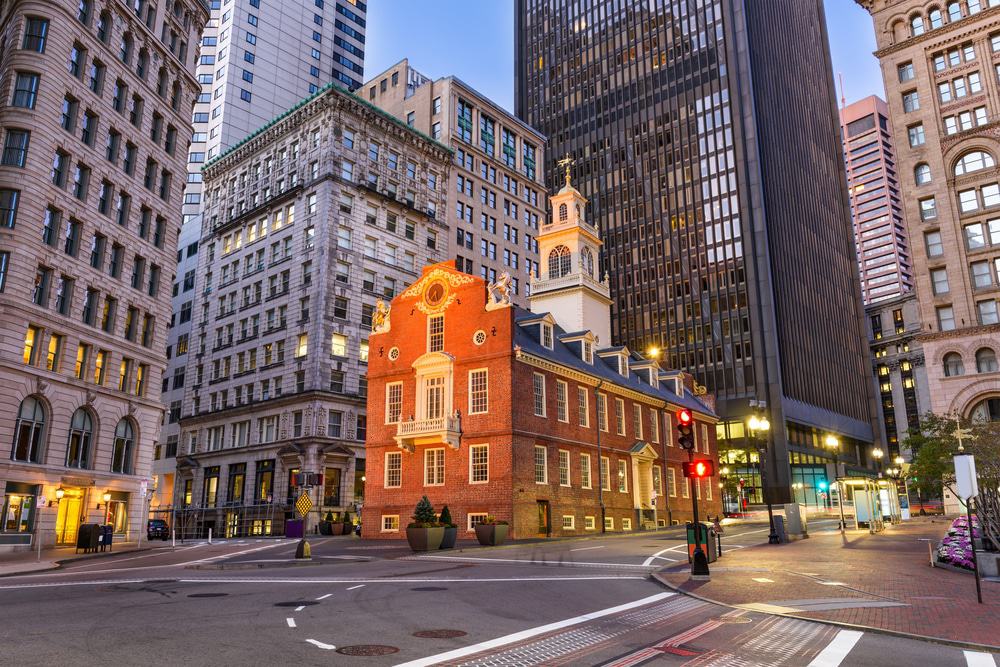 Source: Sean Pavone / shutterstock
Welcome to Boston, the capitol of Massachusetts and one of the most historic cities in the United States. From its early colonial history to its modern-day city life, Boston is full of amazing sights and attractions that you won't want to miss. And what better way to experience it all than a private tour with a local?
From Beacon Hill to Fenway Park, your experienced guide will take you on an unforgettable journey through some of Boston's most iconic sites. You'll learn about the city's unique charm and culture, as well as stories about its past and present. Along the way, your guide will provide insight into some lesser-known spots and hidden gems that are often overlooked by tourists.
By the end of your tour, you'll have seen areas like Cambridge & Harvard Square, Charlestown & Bunker Hill Monument and more!
11. Boston in One Day Sightseeing Tour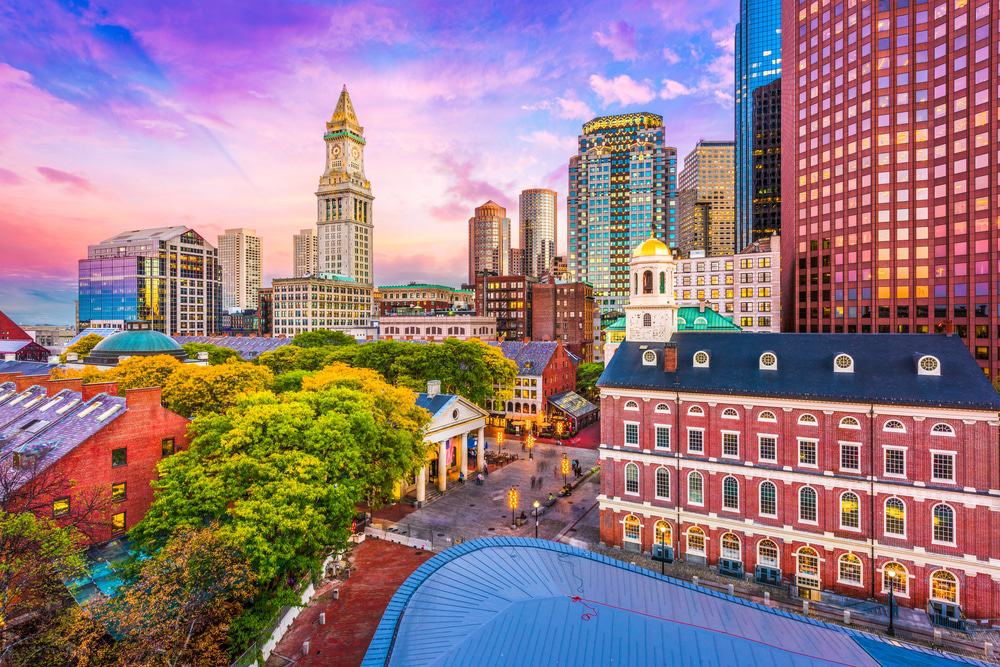 Source: Sean Pavone / shutterstock
Boston, Massachusetts is one of the most iconic places to explore in the United States. With a rich history and amazing sights, it's no surprise that tourists are eager to experience all of what this city has to offer. For those who only have one day to spare in Beantown, there is an incredible way to see and do as much as possible: an 11-hour Boston in One Day Sightseeing Tour.
This tour provides visitors with a comprehensive look at some of the city's most famous sites including the USS Constitution Museum, Old North Church, Quincy Market, Boston Tea Party Museum and Harvard University. The tour guide will provide interesting facts about each destination while allowing enough time for sightseeing photos and souvenir shopping.
12. Boston: 3-Hour Secret Food Tour

Source: getyourguide.com
If you're visiting Massachusetts and looking for a unique way to experience the state, then look no further than this three-hour secret food tour of Boston. You'll be guided by an experienced local guide as you explore some of the city's best-kept secrets. From traditional New England seafood dishes to delicious Italian cuisine and more, this tour will give you a taste of the real Boston while offering plenty of surprises along the way.
The tour starts in Downtown Crossing, where your guide will introduce you to some of the city's most iconic dishes. Following this, you'll journey through Chinatown – sampling Chinese delicacies such as dim sum and roasted duck – before heading over to Little Italy for a taste of authentic Italian cuisine.
13. Boston: 2.5-Hour City View Bike Tour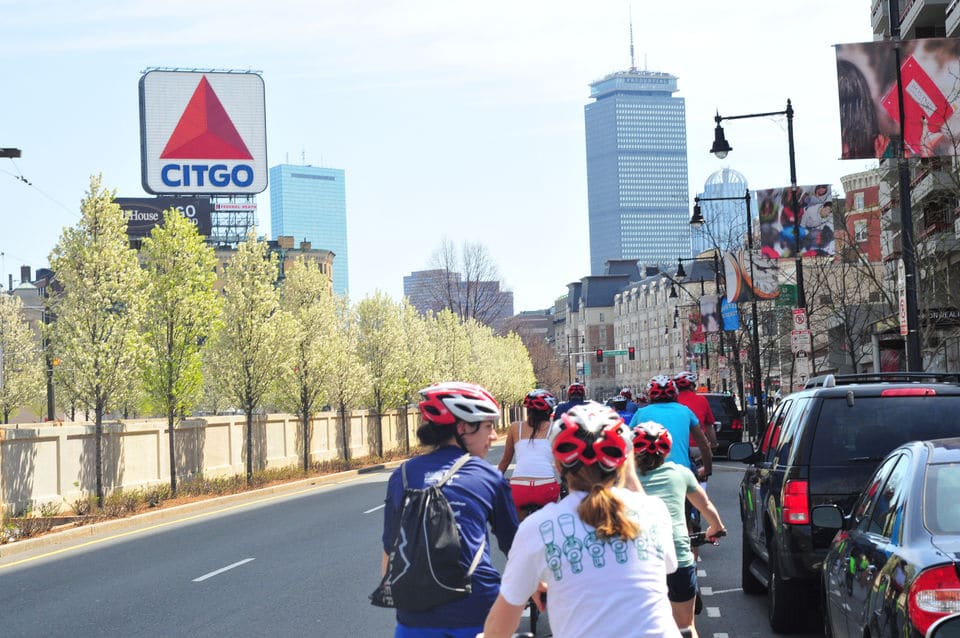 Source: getyourguide.com
Boston, Massachusetts is one of the most iconic cities in the United States. Visitors from all over the world come to marvel at its rich history, culture, and unique attractions. And for those who want to experience Boston like a local, there's no better way than on two wheels with a 2.5-Hour City View Bike Tour!
This guided tour takes participants through some of Boston's most vibrant neighborhoods and popular tourist spots. Along the way, riders will have an opportunity to take in stunning views of the city skyline as well as landmarks such as Fenway Park and Bunker Hill Monument. From there it's onto historic sites like Paul Revere House and Granary Burying Ground before crossing back into downtown via The Esplanade along Charles River. At each stop tourists can take photos and learn about various points of interest from their knowledgeable guides.
14. Historic Pub Crawl Tour along the Freedom Trail

Source: getyourguide.com
Explore the rich culture and history of Massachusetts on a fun and interactive pub crawl tour along the Freedom Trail! This unique tour takes visitors through four centuries of American history, with stops at some of the state's most iconic pubs. Along the way, guests will enjoy delicious food and drinks, informative guides, and picturesque views of historic sites.
The tour begins in Boston Common, America's oldest public park. From there, travelers will make their way to some of the most famous landmarks in all of MA – Paul Revere House, Old North Church, Faneuil Hall Marketplace – while enjoying craft beer from local breweries at each stop. The journey then continues to King's Chapel Burying Ground before concluding at The Union Oyster House for a classic New England seafood dinner.
15. Downtown Boston Harbor Day Sailing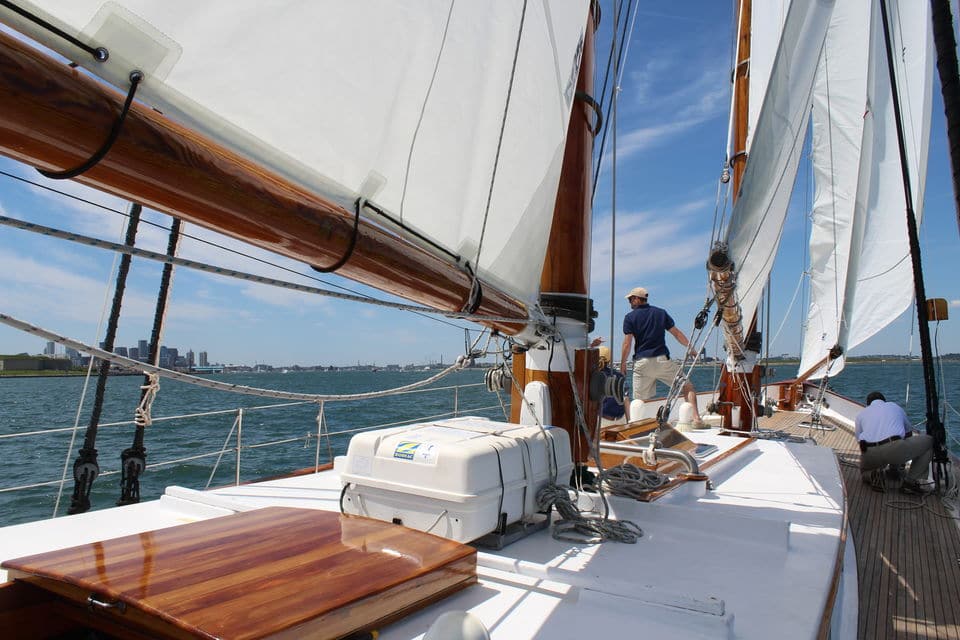 Source: getyourguide.com
The City of Boston, Massachusetts is hosting its 15th annual Downtown Boston Harbor Day Sailing event on Saturday, August 10th. This popular event brings together people from all over the United States for a day of sailing in the beautiful harbor. Participants can rent a sailboat or join one that's already been chartered while they explore the picturesque waterfront and learn more about their local environment.
The day promises to be filled with fun-filled activities such as kayaking and paddle boarding, live music performances by local musicians, and plenty of delicious food options to enjoy throughout the day. Local experts will also be on hand to provide educational talks and workshops about sailing safety, helpful tips for navigating the waters around Boston Harbor, and environmental stewardship practices that help keep our waterways clean. Plus there will be plenty of opportunities to connect with other sailors who share your passion for exploration!
In conclusion,Boston tours are a great way to experience the city in a day, or even a few hours. From food tours to nightlife tours, there is something for everyone. Whether you're a history buff or an adventure enthusiast, Boston has something on offer for you. With so many options available, it can be hard to choose the right one. However, the 15 best Boston tours listed above are sure to give you an unforgettable experience and memories that will last a lifetime.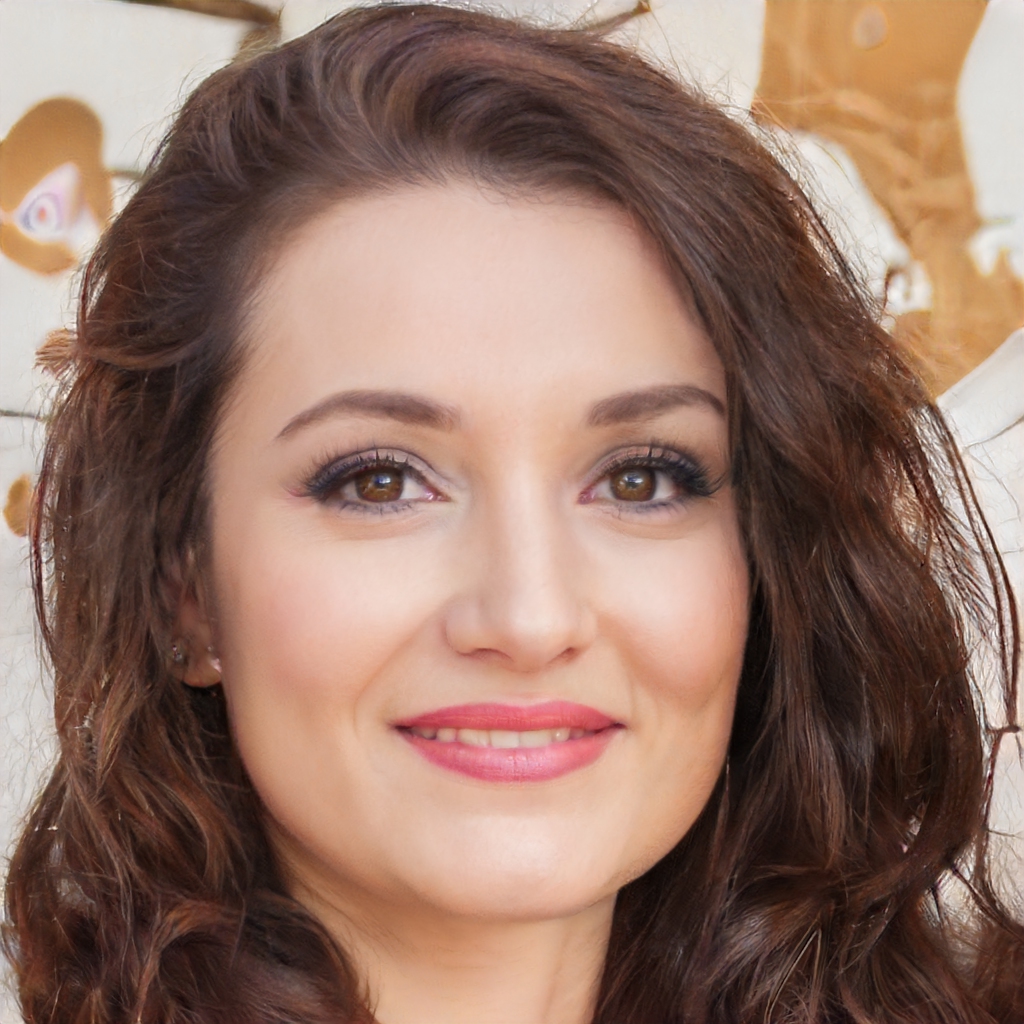 Meet Amelia, a wanderlust-filled travel blogger on a mission to explore the world one destination at a time. From backpacking through Southeast Asia to luxury escapes in Europe, Amelia has experienced it all and is here to share their tips, tricks, and favorite finds with fellow travelers. Follow Amelia on their journey as they discover new cultures, indulge in delicious cuisines, and create unforgettable memories.