If you have decided or are thinking of taking a trip to Namibia, you can rest assured that you will not be disappointed! Namibia is an unspoiled land, perfect for lovers of safaris in the middle of nature, where a journey to discover contrasting landscapes, bright colors, natural parks, and large animals awaits you.
Here are the 5 best places to go on a safari in Namibia, with information about prices and periods and some useful tips!
Fun Facts About Namibia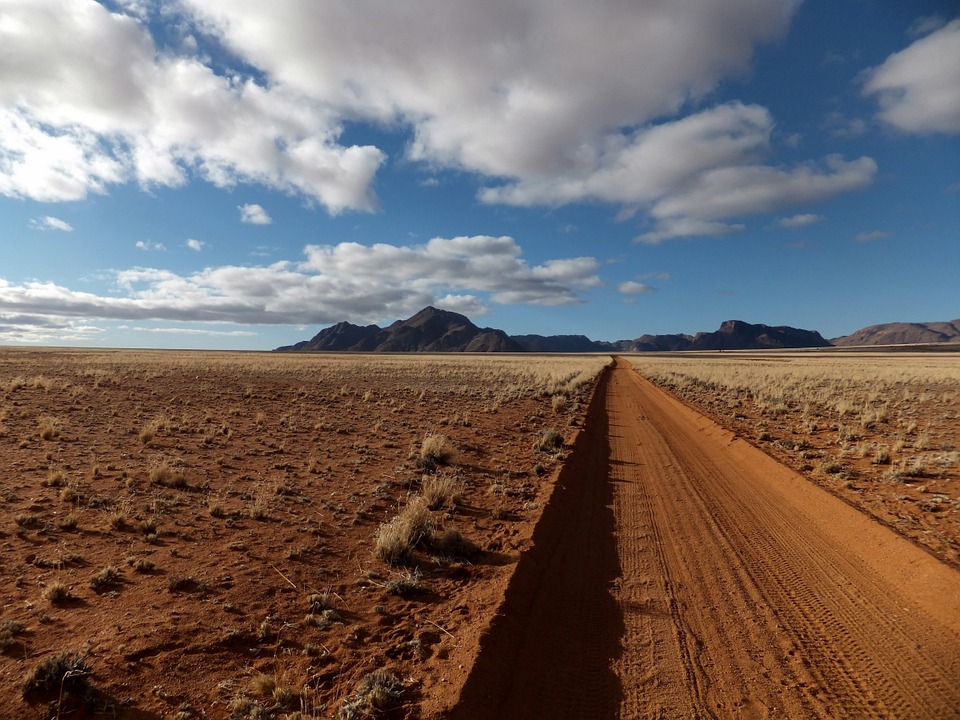 Inhabitants: 1,950,000
Capital: Windhoek
Languages: English, Afrikaans, Oshivambo, Nama / Damara
Local currency: Namibian dollar (€ 1.00 = N $ 16.90)
Climate: subtropical desert, average temperatures 18/32 ° C
Vaccinations: Vaccination against yellow fever mandatory
Entry requirements: a passport with residual validity of at least 6 months is required. Visa required for stays longer than 90 days
Distance from Italy: 7,234 km (10-14 hours of flight)
Travel/health insurance: recommended
When is the best time to go to Namibia?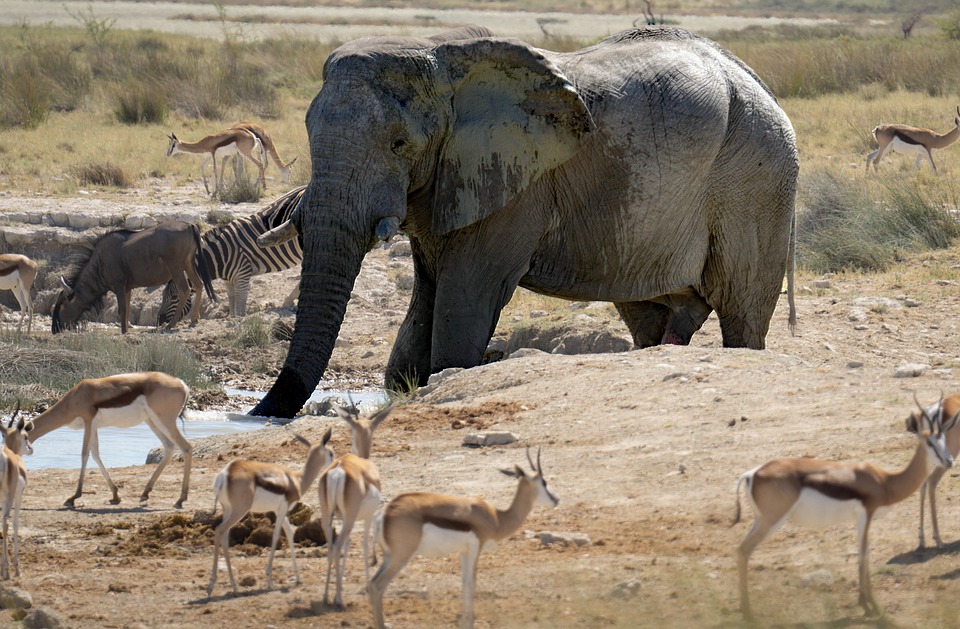 The climate in Namibia is generally desert subtropical, in some areas arider and others milder. The Namibian territory, however, is very vast and varied, so it is necessary to go into detail about the different areas to better define the climate.
For example, along the coast, the climate is desert but mild, it rarely rains but winds blow which lower temperatures, while in the hinterland there is a plateau on which it is very hot in winter and cooler in summer, rainy from December to March especially in the north. The capital, on the other hand, the central part experiences little rain and a mild climate in winter and very hot in summer.
Climate
The climate is subtropical desert, in some areas arid, in others mild. Temperatures range between 18 and 32 ° C, with scarce rainfall along the coast and abundant on the plateau.
The sea temperature is not very high and remains constant between 14 and 17 ° C.
Best Time to Visit
May to August is the best time for most of the tourist spots in this country as it is dry and less hot than it usually does, ideal for all types of safaris.
November to February is the best time for the coast and the desert.
Period to Avoid
December and March is the rainy season in most of the territory and does not allow access to national parks
Namib-Naukluft National Park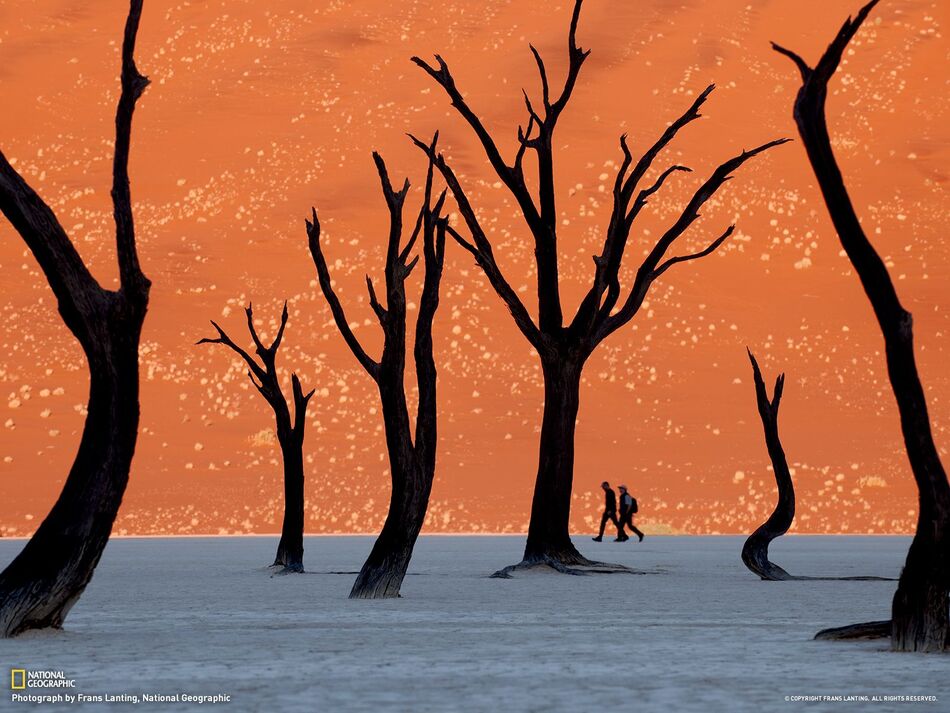 The best known and most sought after place by visitors to Namibia is undoubtedly the Namib-Naukluft National Park, a park that extends for 40,000 square km along the coast, from the central area to the south, and includes a great variety of landscapes between plains, desert, canyons, and sea.
This park is famous for being one of the largest in the world and the desert in its territory is the oldest in the world.
The areas to visit absolutely in Namib-Naukluft are Sossusvlei, Sesriem, Naukluft, and Sandwich Harbor, which is why a safari in this park must last at least 3 days, during which you will experience an adventure to discover the unspoiled nature of Namibia and animal species typical of the savannah, along unusual roads.
The park is home to a large number of zebras, kudus, oryxes, black baboons, rock-buskers, many varieties of antelope, and 200 species of birds.
Mostly, the safaris in this park offer self-drive, or the possibility for participants to drive the vehicle and get as close as possible to the animals.
Best Period to Visit
You can visit the place comfortably from June to August
Average Price
The price starts from € 300.00
Recommended Safari
Desert Self-Drive
Sandwich Bay Adventure
Etosha National Park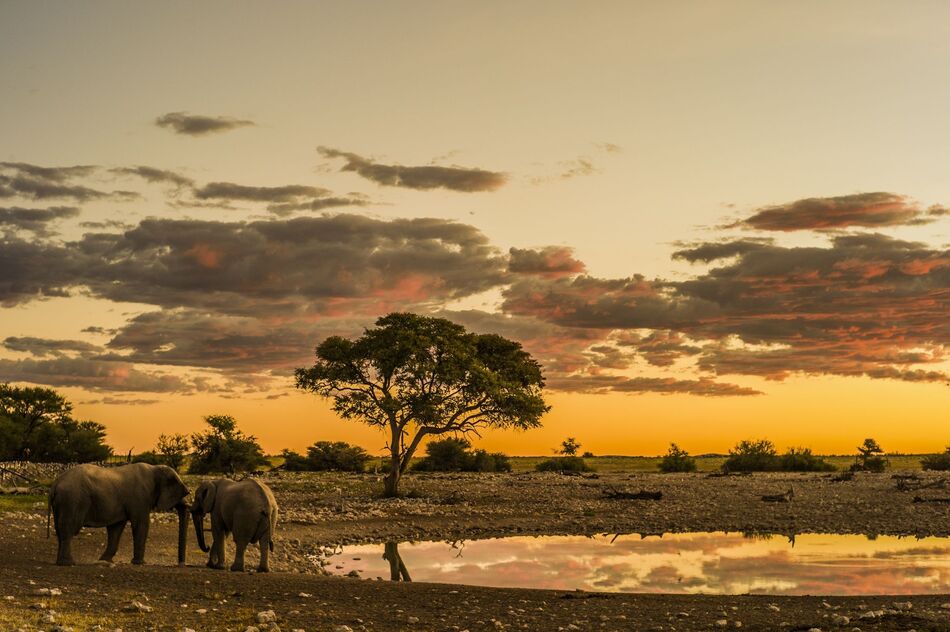 Etosha National Park is the Namibian park par excellence if your idea is that of a safari among the great African animals. This park is located in the north of Namibia and its name means "great white place", which indicates the characteristic of this environment, that is the saline desert soil of a contrasting white color.
Etosha is home to 4 of Africa's famous big five, so you will have the honor of meeting elephants, lions, and rhinos (both white and black), and perhaps lucky enough to spot some elusive leopards.
In addition to them, the park is also populated by zebras, giraffes, jackals, and kudus that you can observe very closely thanks to the game drive that the park allows you to practice, always respecting the animals and remembering that at that moment you are just guests!
But the real strengths of the park are the possibility to carry out the safari in total autonomy without the obligation of a local guide, being a well-organized park even as far as the rig is concerned.
Look at the accommodations, and the night lighting created specifically to allow night safaris.
An adventure like a few awaits you during which you will admire animals wandering around in their natural and uncontaminated environment!
Best Period to Visit
You can visit the place from May to September as it has the most desirable weather.
Average Price
The price starts from € 200.00
Skeleton Coast Park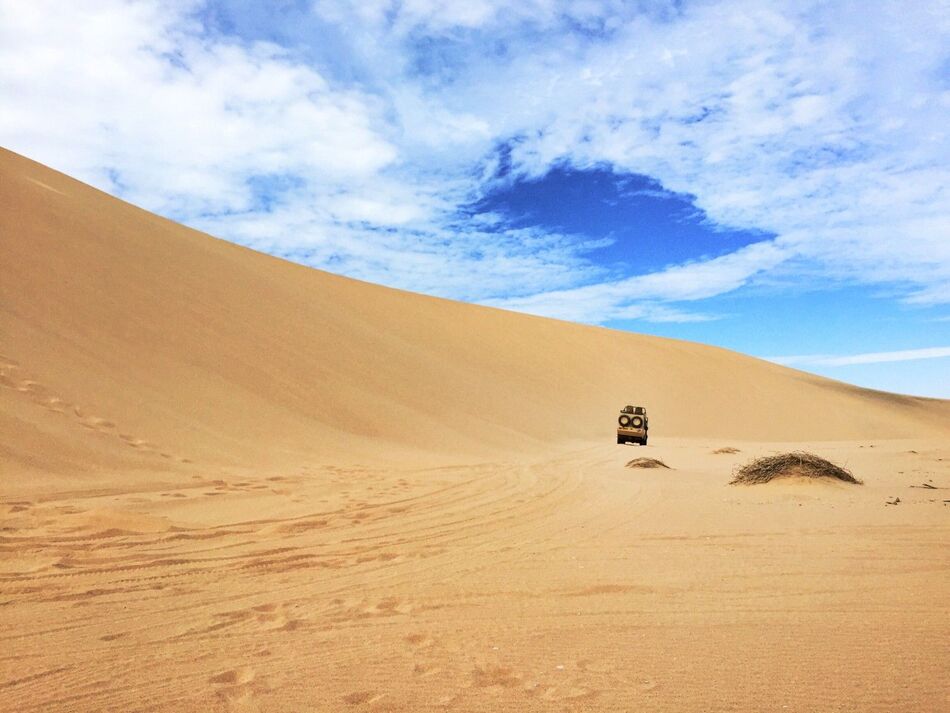 The Skeleton Coast Park stretches along the Namibian coast, from the north to the center. During this very long stretch of coast, there are deserted beaches and one of the most particular landscapes in the world, the red dunes overlooking the sea.
For this reason, in the park, you will come across the wrecks of several boats that have not found a safe harbor and have run aground with no escape.
During a safari in the Skeleton Coast Park, you cannot miss a stop at Cape Cross, a beach inhabited by thousands of seals, where you will also spot over 200 different species of birds, including pelicans and flamingos, with the possibility of meeting some elephants!
To discover this park, self-drive and self-guided tours are not recommended, and on the contrary, we strongly recommend the purchase of an organized safari, perhaps from an agency with a local guide, which includes all travel and accommodation, which are not numerous along the coast.
Best Time to Visit
You can go here from November to February to avoid any hassles.
Average Price
The price usually starts from € 400.00
Khaudum National Park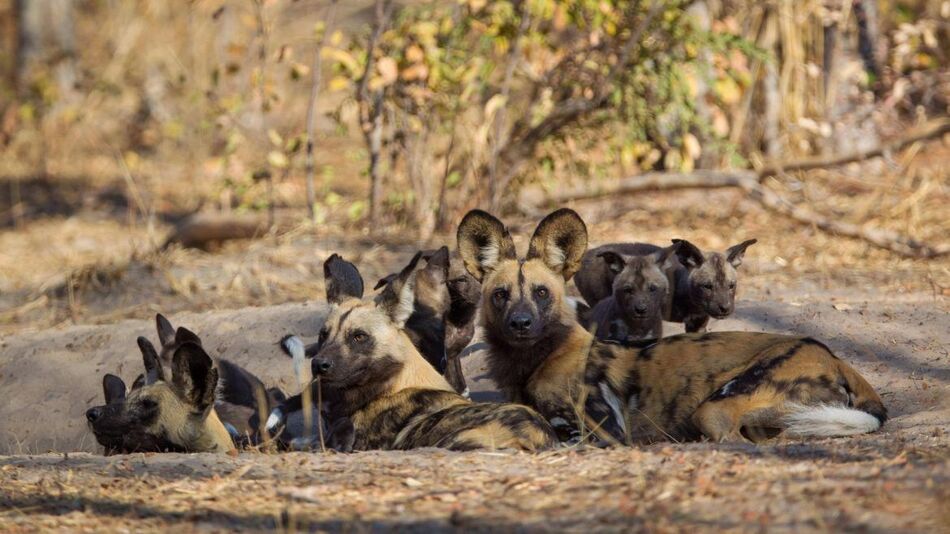 The Khaudum National Park is a Namibian gem, left off the tourist trail. Its peculiarity lies precisely in having been designed for natural conservation rather than for making cash it is an undeveloped and still very wild place that receives less than 3,000 visitors a year. This makes it unique and different from other parks which are more oriented towards tourism and visitor satisfaction.
For this reason, inside you will meet more animals than people, but this is certainly a strong point for the park and an advantage for nature and adventure lovers.
Here you will have the opportunity to meet 3 of the big five Africans, elephants, leopards, and lions, but there is no shortage of wolves and antelopes. Also, safaris in Khaudum National Park include a game drive that will make your tour even more exciting! It is advisable to choose a tour of a couple of days to have the opportunity to go out in the park at sunset and sunrise, the best times to spot the animals.
Best Period to Visit
You can enjoy this tourist destination from June to October for about 2 days.
Average Price
The price commonly starts from € 200.00
Caprivi Game Park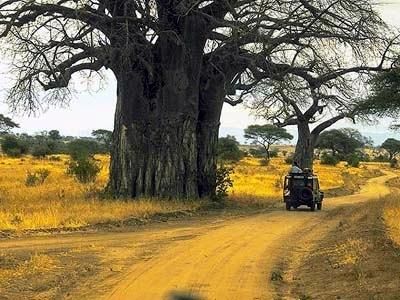 Caprivi Game Park is located in the Caprivi region, a strip of land in the north-east of Namibian territory. This park is a protected area and even if the name suggests that it is a playground, it is not.
Instead, it is a haven for game drive lovers who, visiting this park, will have the certainty of practicing the activity of getting very close to animals with the 4×4 vehicle.
A safari day in Caprivi Game Park takes place with a leisurely tour of the park in the morning and an adventurous game drive in the afternoon, just after lunch.
During this safari, you will meet 3 of the big five in Africa, precisely elephants, buffaloes, and lions, but also crocodiles, zebras, various species of antelopes, giraffes, wolves, otters, and many varieties of birds.
Best Time to Visit
You can surely enjoy this place from May to October when the weather is really good.
Average Price
The price is starting from € 120.00
What to wear and pack?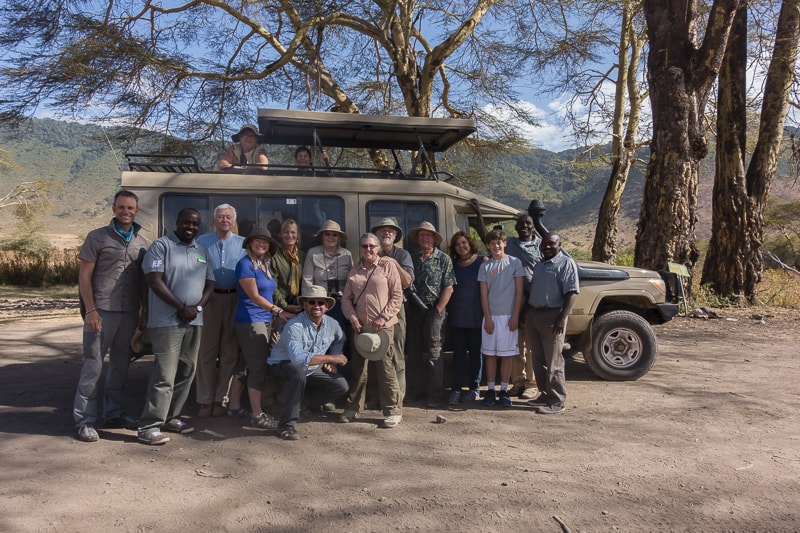 Those who go on a trip that includes at least one safari must take into account some essential things to pack, which must not be missing or which will simply improve the experience.
First of all, how to dress? A safari can take place during the first light of the morning, during the day, or at sunset, which is why you must consider layered clothing that consists of both t-shirts and sweatshirts, and both shorts and long pants.
As for accessories, equip yourself with binoculars to better spot the animals and front light, if by chance your tour will be evening.
If you go to the Namibian deserts, a scarf is essential, in case the day is windy. For day safaris, don't forget sunglasses, a hat, sunscreen, and insect repellent. In all cases, however, choose comfortable shoes suitable for trekking and do not miss a small medical kit with gauze, patches, and disinfectant. A camera and a book on fauna and flora will complete your luggage to better distinguish the various species you will encounter!
Recommended Clothing
Comfortable shorts
T-shirt
Jacket
Sweatshirt
Hiking shoes
Useful Accessories
Binoculars
Headlight
Hat
Scarf
Sunglasses
Sunscreen
Repellent
Medical kit
Travel Insurance
We always rely on a company that provides comprehensive coverage at absolutely competitive prices.
They must also provide customer assistance, an always active call center, and 24-hour medical insurance with unlimited telephone medical advice.