Massachusetts is a small yet diverse state, offering a variety of incredible sights and experiences. From its rolling green hills to its picturesque coastline, Massachusetts has no shortage of gorgeous natural and man-made attractions. This article lists the 17 most beautiful places that visitors should definitely add to their itinerary when visiting Massachusetts. Whether you're looking for an exploration of history, culture or stunning scenery, this list will provide you with plenty of inspiration for your upcoming visit.
1. Rockport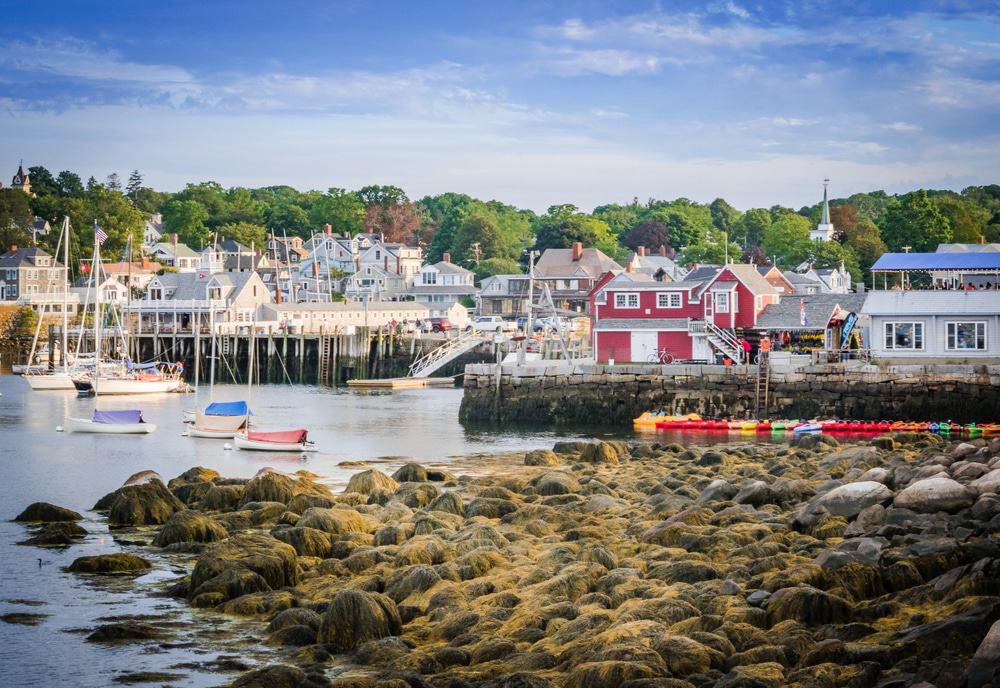 Source: Halee Burg / shutterstock
Rockport, Massachusetts is a small town located on the Atlantic Coast in Essex County, MA. Founded in 1690 and originally part of Gloucester, Rockport has been an active fishing community since the 19th century and still boasts a vibrant industry today. With its long history of seafaring and maritime culture, this scenic New England coastal town offers visitors plenty to do.
For outdoor enthusiasts, Rockport features many beautiful beaches for swimming as well as hiking trails that are perfect for exploring nature around Cape Ann (the local region). Fishing boats can be seen dotting the harbor's edge while art galleries line Bearskin Neck Street. Tourists can take advantage of whale-watching excursions or visit one of the area's many lighthouses.
2. Atlantic White Cedar Swamp Trail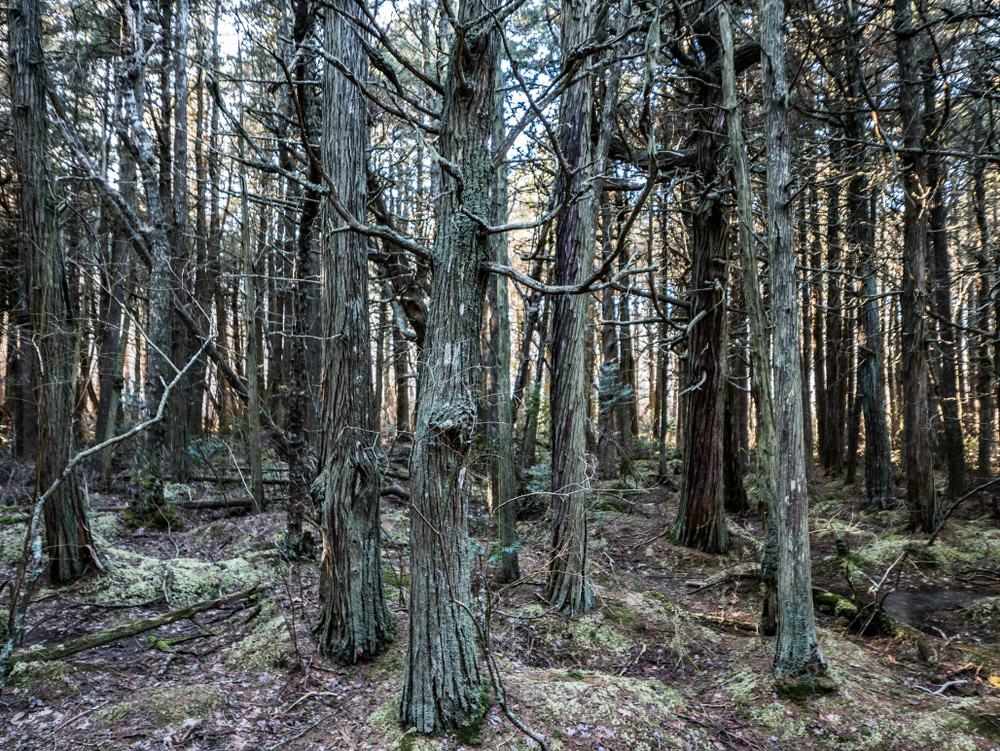 Source: Donna Carpenter / shutterstock
The Atlantic White Cedar Swamp Trail in Massachusetts is a nature lover's paradise. Located an hour south of Boston, this trail offers hikers the chance to explore one of the state's most unique ecosystems. The trail winds through a landscape full of cedar trees and wetlands, providing visitors with a glimpse into the diversity of wildlife that call this area home.
The region boasts hundreds of rare and endangered species, many of which are exclusive to New England. Birdwatchers can spot migratory waterfowl such as loons and wood ducks while fishing enthusiasts will enjoy catching bass or trout in numerous ponds and streams along the way. With its varied terrain, stunning views, and abundant wildlife, it is no wonder why so many people flock to this United States gem for an unforgettable outdoor experience.
3. Sturbridge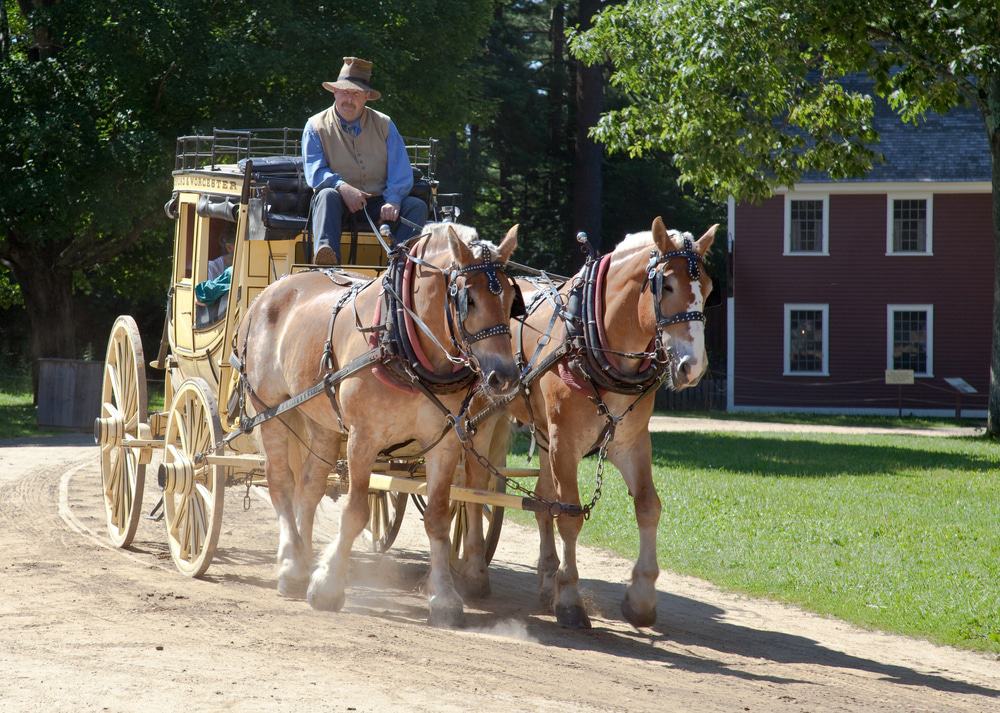 Source: Jeff Schultes / shutterstock
Sturbridge, Massachusetts is a town located in the United States. It is situated in Worcester County and is a part of the Southbridge-Webster Metropolitan Statistical Area. The population of Sturbridge was 9,268 in 2010 according to the census, making it one of the larger towns within its region.
Founded in 1729 by Reverend John Williams, this quaint New England town has remained rooted in tradition and history ever since. Sturbridge has seen many changes over the years with its development as an important industrial center during the 19th century fueled by its abundance of natural resources such as wood and waterpower for mills and factories. Today, however, Sturbridge's economy relies primarily on tourism due to attractions such as Old Sturbridge Village and Publick House Historic Inn & Tavern.
4. North Point Park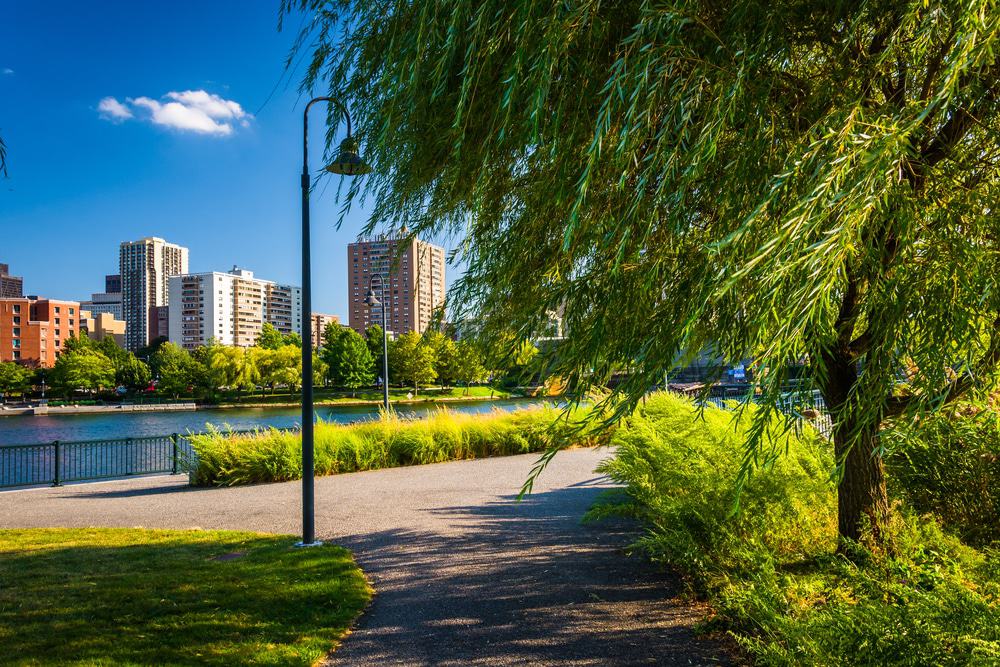 Source: Jon Bilous / shutterstock
North Point Park, located in the city of Cambridge, Massachusetts (MA), United States is an urbanized park that provides a nature-oriented escape for visitors and locals. The park offers a variety of activities such as biking, running, kayaking and more. This park is also home to one of the most picturesque views in all of Massachusetts, with its stunning vistas of the Charles River and Boston skyline. North Point Park features 3 miles of waterfront paths on both sides of the riverbank along with several public docks providing access to the river. It also has plenty of open space to relax and take in the views or enjoy a picnic lunch. The wide-open grassy areas are perfect for sports activities like flying kites or playing catch with family and friends.
5. Cohasset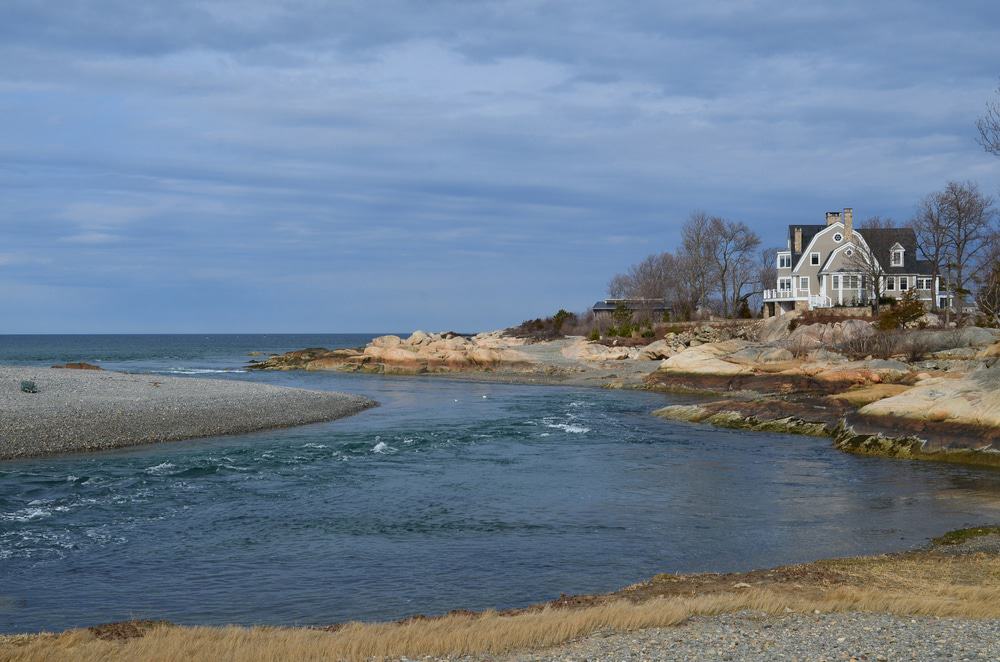 Source: DejaVuDesigns / shutterstock
Cohasset, Massachusetts is a coastal town located in the United States. With its scenic beaches, picturesque harbor views, and quaint downtown area, Cohasset is a popular destination for tourists and residents alike. Located just 25 miles south of Boston, Cohasset is easily accessible from the larger city as well as many other nearby towns.
In addition to its beautiful scenery and close proximity to Boston, Cohasset also has much to offer visitors in terms of history. The town was first settled by English colonists in 1670 and has since seen numerous changes throughout its long history. Its historic sites are still visible today; from the circa-1700s Old Ship Church to the stately homes built by wealthy sea captains during the mid 1800s. Visitors can explore this rich history with ease thanks to walking tours that take place on various days during summer months.
6. Cape Cod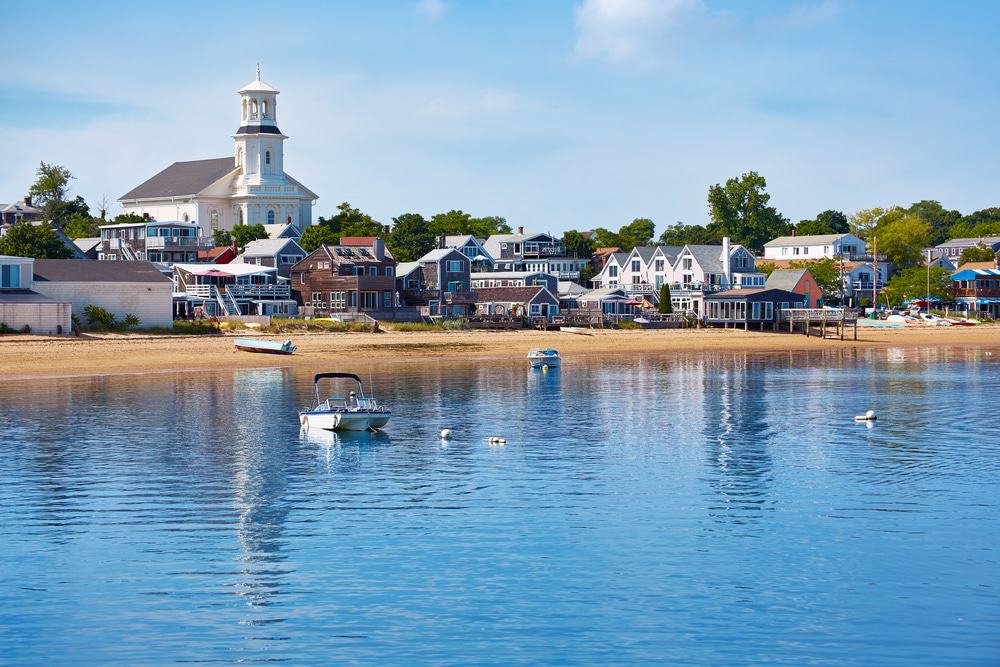 Source: Tono Balaguer / shutterstock
Cape Cod is a popular vacation destination for people all around the United States. Located on the southeastern shore of Massachusetts, Cape Cod is known for its beautiful beaches and quaint fishing towns. Cape Cod has been a favorite getaway spot for families since the 1600s, when English settlers first made their homes there.
Today, visitors flock to Cape Cod for a variety of reasons. Many come to enjoy the beautiful beaches, which are perfect for swimming and sunbathing in warmer months or taking romantic beach walks in cooler ones. Others come to experience the area's rich history by visiting sites such as Plimoth Plantation or shopping in one of its many antique stores. The seafood here is also some of the best in New England; visitors can try traditional dishes like fish and chips or lobster rolls at one of the local restaurants.
7. Hammond Castle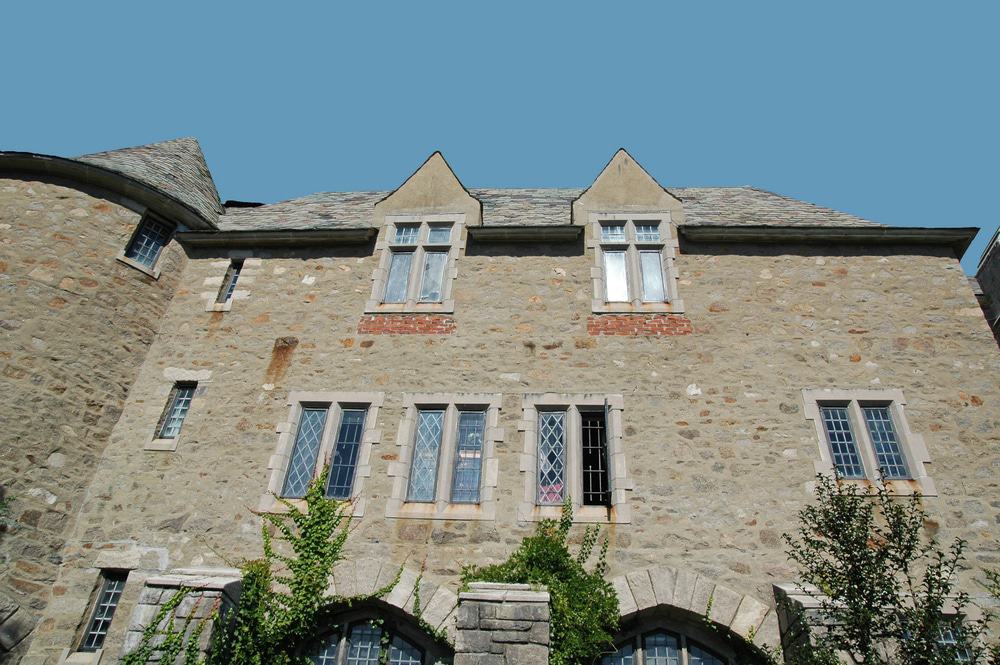 Source: Paula Stephens / shutterstock
Hammond Castle, located in the coastal town of Gloucester, Massachusetts, is a historical landmark that has been drawing visitors from all over the United States for many years. Constructed in 1926 by inventor John Hays Hammond Jr., this unique structure was created to pay tribute to the castle-style architecture known around Europe and also serve as a showcase for John's inventions. The castle is full of interesting sights and sounds; it's like taking a step back in time! From its beautiful courtyard and gardens to its stunning views of the Atlantic Ocean, Hammond Castle offers an unforgettable experience for visitors from all walks of life. Inside you can explore eight rooms filled with artifacts from around the world, including ancient armor and weapons from across Europe and Asia. There are even items from John's own laboratory, such as his radio-controlled flying machines.
8. Bartholomew's Cobble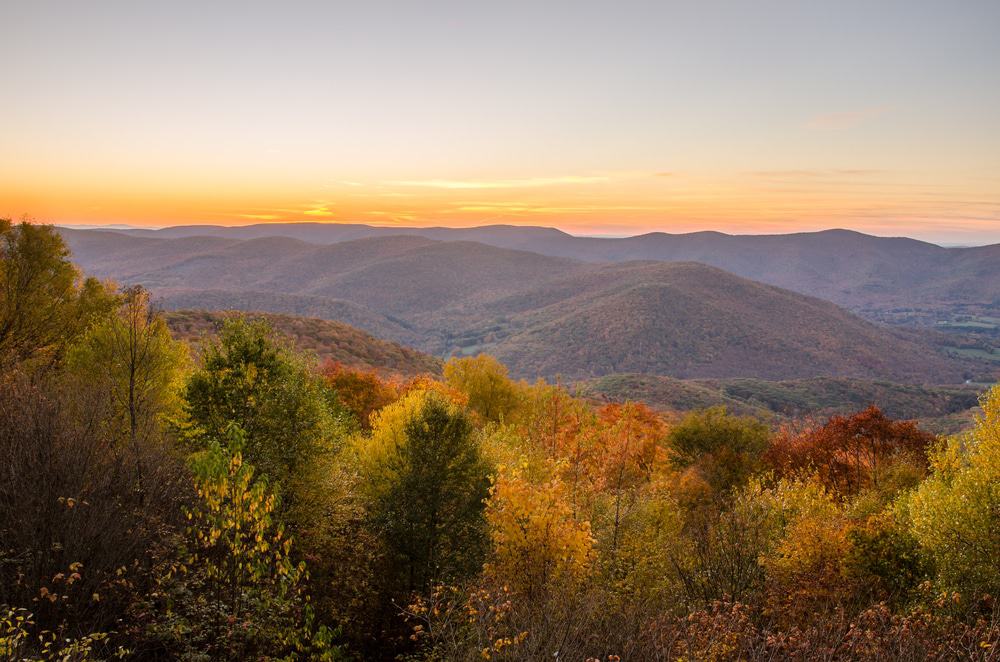 Source: Albert Pego / shutterstock
Bartholomew's Cobble, located in Sheffield, Massachusetts (MA), is a United States National Natural Landmark that draws attention to the natural beauty of the Berkshires. The cobble is a 350-acre preserve with diverse habitats and stunning views of the Housatonic Valley. It has been owned by The Trustees since 1949 and offers year-round activities for visitors including hiking trails, bird watching, interpretive programs and special events.
The historic property was purchased by William Cullen Bryant in 1845 as part of his "Aesthetic Farmers Club" project. It consists of rocky cliffs, ledges, ravines and meadows providing diverse habitat for plants and animals. There are over 30 species of rare plants found here such as Dwarf Birch, Appalachian Balsam Fir and Fragrant Sumac.
9. Townsend, Massachusetts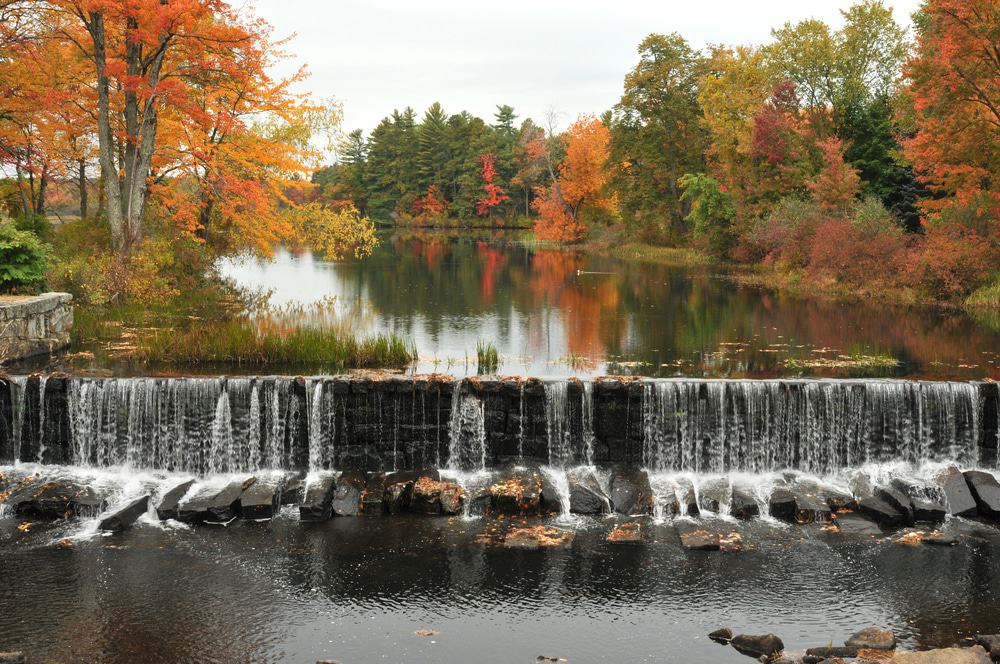 Source: Paula Stephens / shutterstock
Townsend, Massachusetts is a small town located in Middlesex County. With a population of nearly 8,000 people, Townsend is the perfect place to enjoy the solitude and peacefulness of rural New England. The town has something for everyone; from beautiful natural areas such as Tully Lake and Squannacook Landing to its picturesque downtown with shops and restaurants.
The history of Townsend dates back to 1672 when it was first established as part of Groton before becoming an independent township in 1732. Since then, Townsend has had its share of ups and downs throughout its long history but it remains an important part of Middlesex County today. Many residents have chosen to call this historic town their home due to its close proximity to Boston and other major cities in Massachusetts, making it an ideal place for commuters who want a peaceful retreat after work each day.
10. Palmer Island Light Station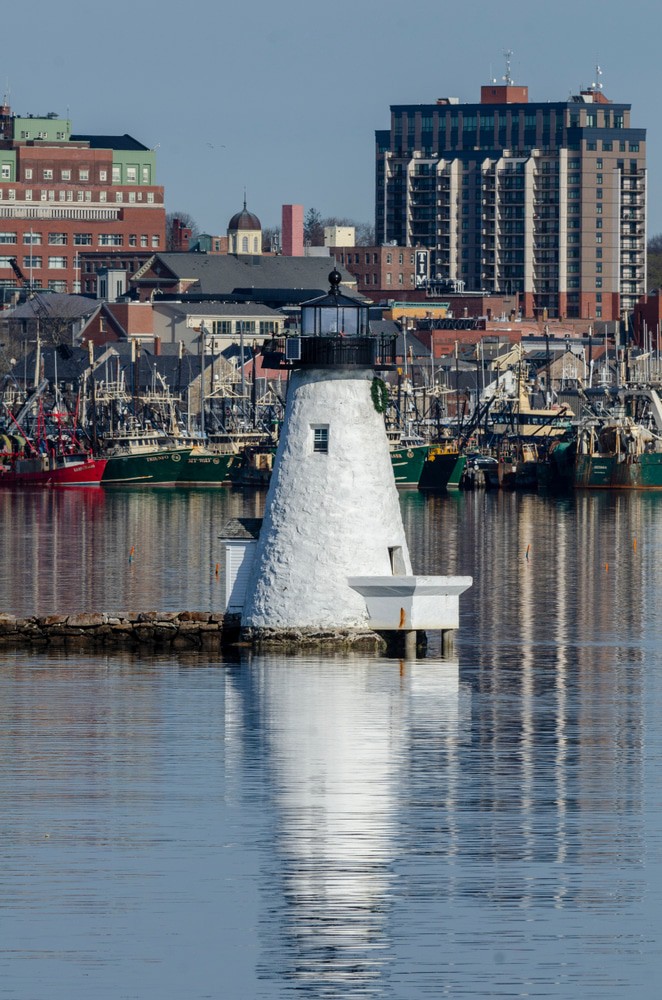 Source: Dan Logan / shutterstock
The Palmer Island Light Station is a historic lighthouse located in Massachusetts (MA), United States. Constructed in 1849, this 67-foot tall structure overlooks the entrance to New Bedford harbor and stands as a reminder of the city's rich maritime history. The lighthouse originally used whale oil lamps before being converted to use electricity in the 1920s. With its black-and-white striped tower, the Palmer Island Light Station has become an iconic landmark for residents and visitors alike of Massachusetts' South Coast region.
The station's original dwelling was destroyed by fire in 1927 and subsequently replaced with a two-story brick keeper's house that still stands today. This building now serves as an educational center for learning about marine life, local ecosystems, nautical navigation, and more.
11. Martha's Vineyard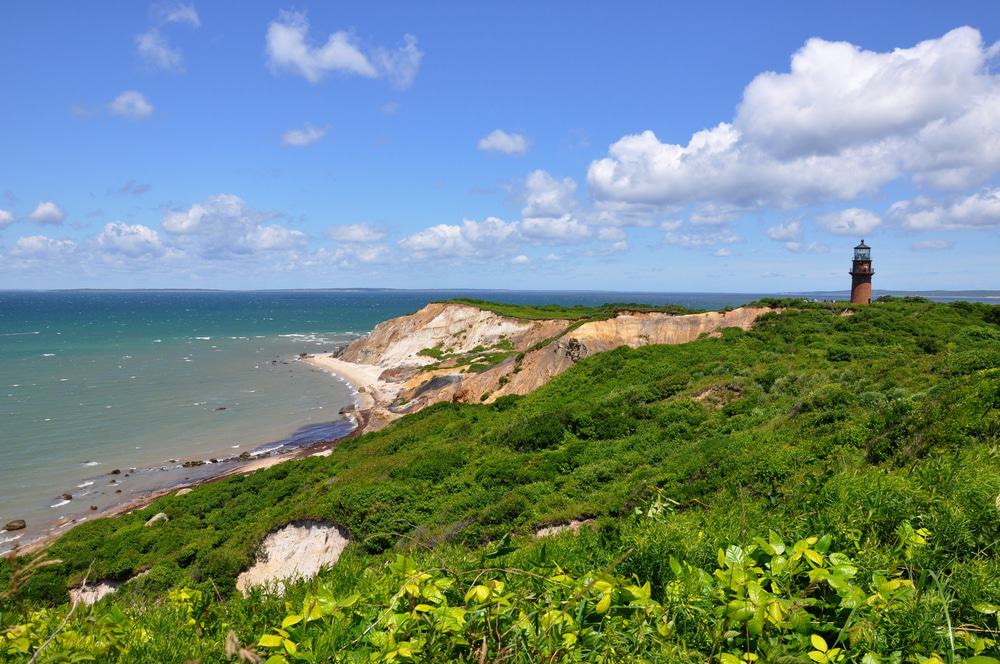 Source: Mark Martins / shutterstock
The small island of Martha's Vineyard is located off the coast of Massachusetts and is a popular vacation spot for those looking to explore the United States. The island has long been known for its stunning views, pristine beaches, and charming towns. Martha's Vineyard covers an area of over 100 square miles and offers visitors a chance to enjoy outdoor activities such as fishing, boating, sailing, or just relaxing on the beach.
Martha's Vineyard also offers cultural attractions including festivals like the Annual Arts Festival and Seafood Festival. There are numerous historical sites including lighthouses and whaling monuments that tell stories of our nation's past. Visitors can also explore the many museums on the island which feature artwork and artifacts from all around the world.
12. Fall in Massachusetts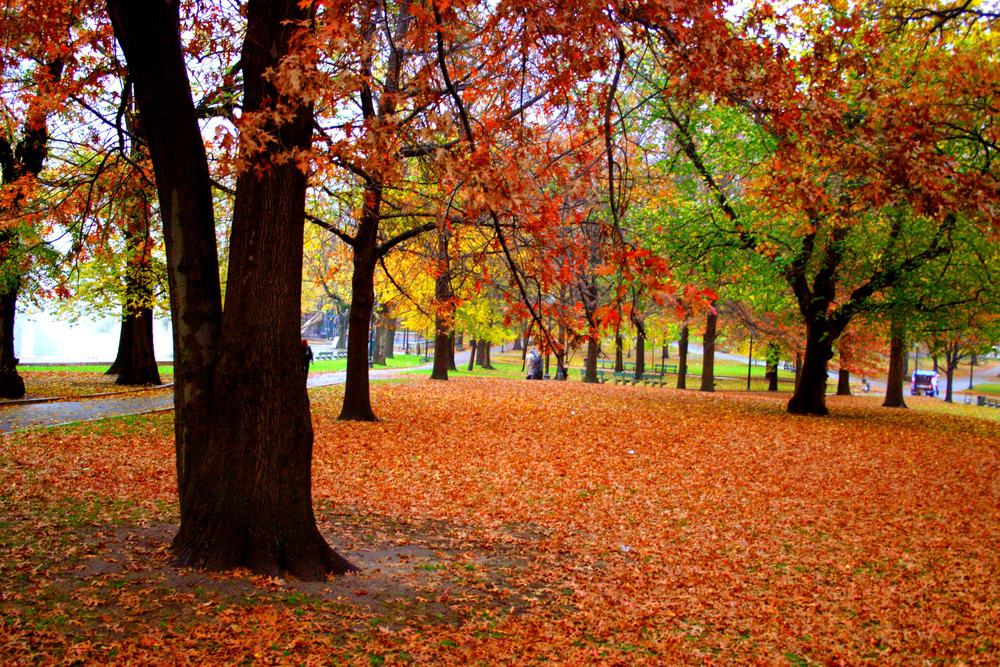 Source: CO Leong / shutterstock
Fall in Massachusetts is a sight to behold, as the foliage changes from lush greens to fiery reds and vibrant oranges. From the rolling hills of the Berkshires to the rocky coastline of Cape Cod, Massachusetts (MA) offers an array of destinations for leaf-peepers looking for a scenic autumnal escape. As one of the original thirteen states in the United States, MA has plenty to offer with its picturesque villages and charming countryside roads. Whether it's strolling along a cobblestone street in Salem or biking through rural trails in Concord, visitors can soak up all that nature has to offer while experiencing classic New England sights and sounds.
For those seeking outdoor adventure during their fall getaway, MA boasts many hiking trails perfect for exploring local wildlife habitats.
13. Provincetown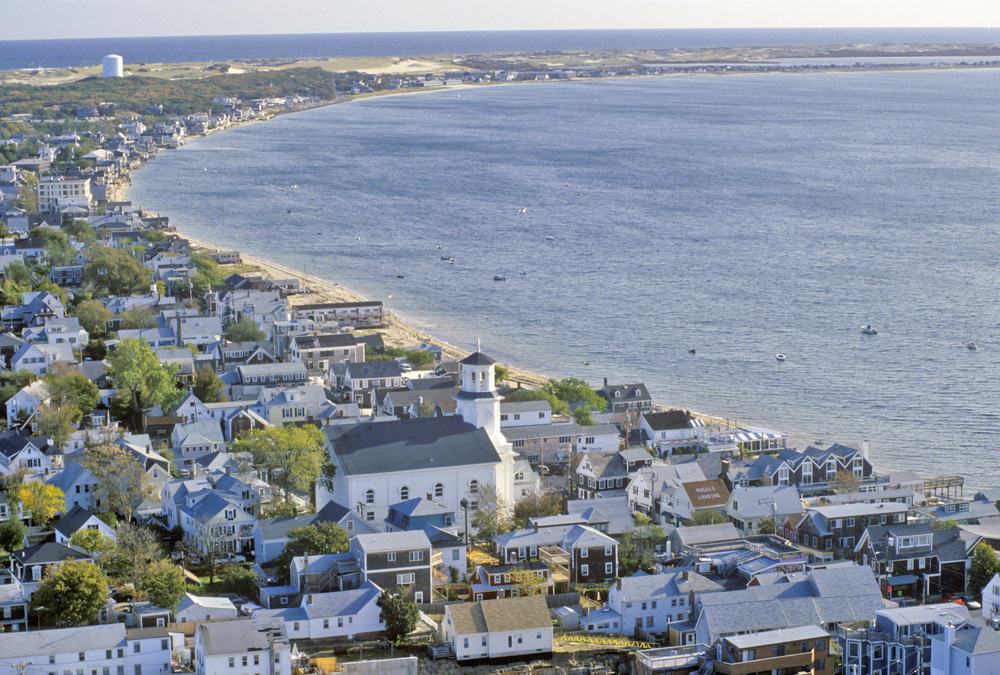 Source: Joseph Sohm / shutterstock
Provincetown, Massachusetts is an idyllic retreat located at the very tip of Cape Cod. This charming fishing village has been a popular destination for locals and tourists alike for hundreds of years. Located in the northeastern corner of the United States, Provincetown is known for its stunning coastlines, diverse cultural attractions and vibrant nightlife.
The town has long been considered a creative oasis with a thriving art scene and numerous galleries to explore. From colorful murals to unique sculptures, there are plenty of ways to take in some local culture while walking around town. Visitors can also enjoy whale watching cruises and other outdoor activities such as kayaking or paddle boarding along the picturesque waterfronts. Provincetown is also home to several lively festivals throughout the year including Carnival Week in August which features parades, music events and fireworks displays.
14. Plimoth Plantation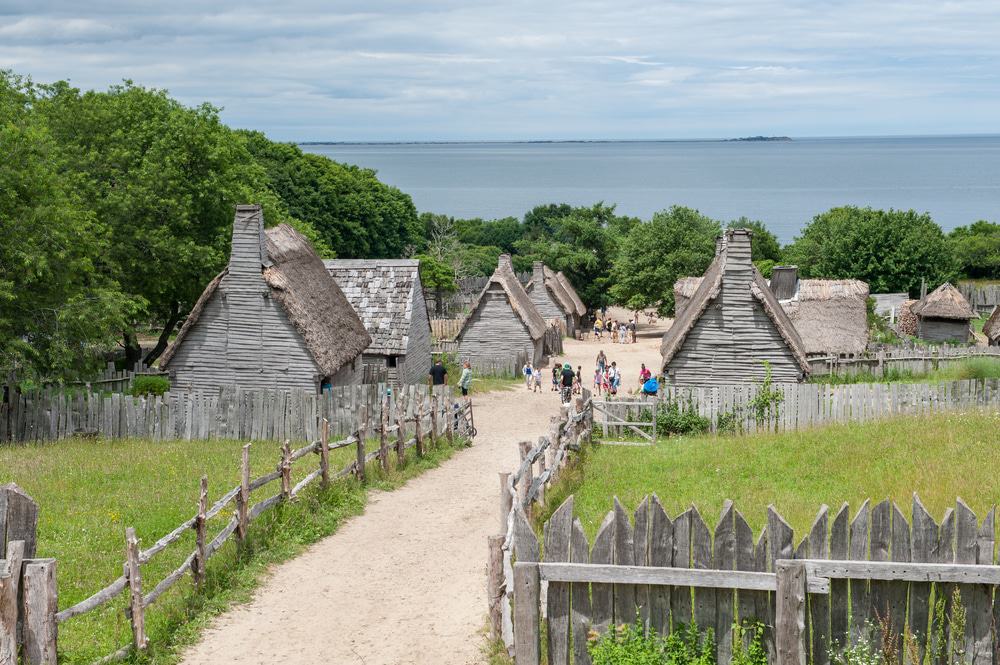 Source: Rolf_52 / shutterstock
Plimoth Plantation is a living history museum located in Plymouth, Massachusetts. Established in 1947, it is the oldest outdoor history museum in the United States and has been an integral part of the community ever since. The museum is best known for its re-creation of 17th century Plimoth Colony – including a replica of the Mayflower ship – as well as its interactive exhibits that allow visitors to step back in time and experience life during colonial America.
The historic site offers numerous educational programs for families, school groups and adults. Guided tours provide guests with a unique opportunity to explore the reconstructed fort, dwellings and craft buildings of 1620s Plimoth Colony. Visitors also have access to artifact collections from both Wampanoag and English cultures, which help bring history alive through hands-on activities such as crafting traditional tools or playing colonial games.
15. Old State House, Boston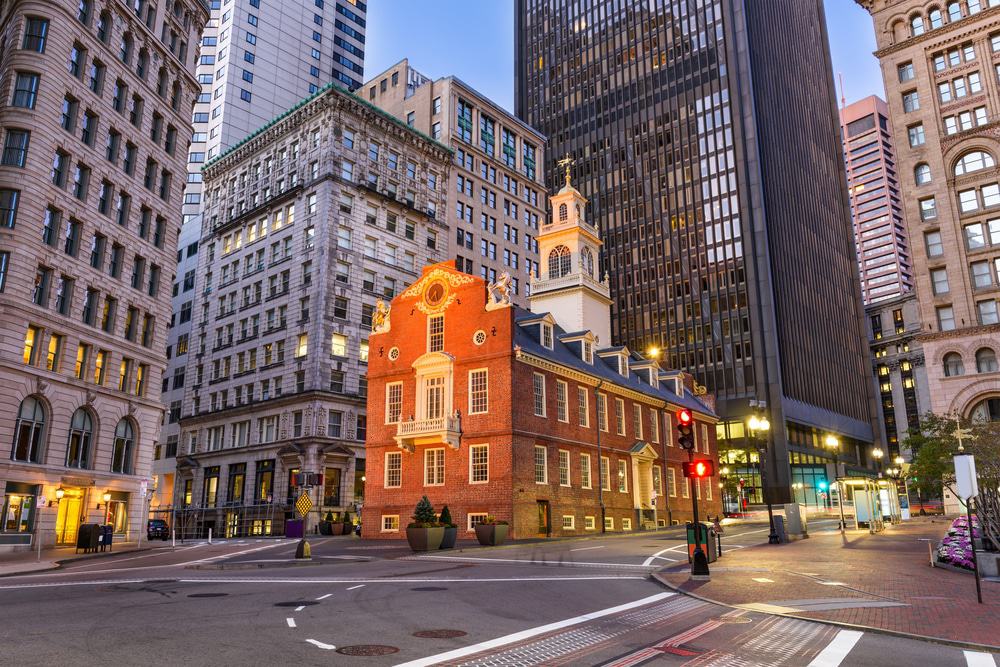 Source: Sean Pavone / shutterstock
The Old State House in Boston, Massachusetts is one of the most iconic landmarks in the United States. Located at the intersection of Washington and State Streets, it served as the seat of government for Massachusetts from 1713 to 1798 and was an important site during the American Revolution. This grand building comprises three stories with a dome atop its roof – providing an overview of downtown Boston's bustling streets.
The Old State House celebrates its rich history through interactive tours which bring visitors back to colonial America. Inside, guests can explore artifacts that tell stories of The Boston Massacre and other significant events that shaped our nation's history. They can also take part in educational programs such as guided lectures on early American democracy or view temporary exhibits on inspiring topics like women's suffrage or abolitionist movements.
16. Longfellow's Wayside Inn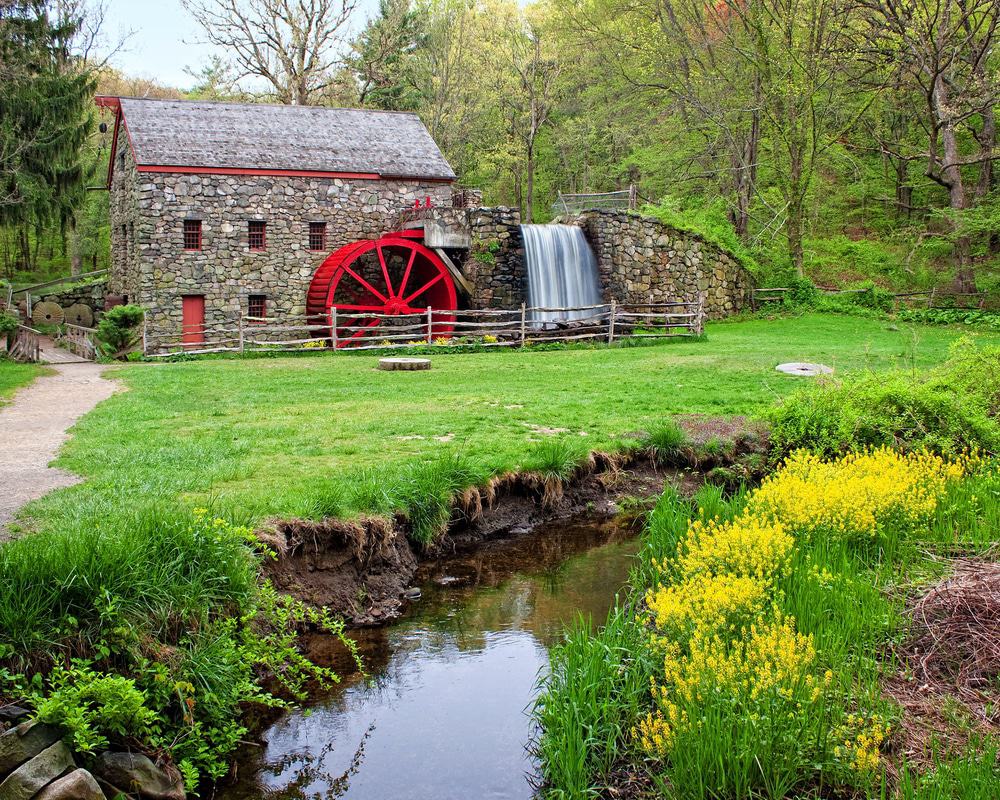 Source: Major42 / shutterstock
The Wayside Inn in Sudbury, Massachusetts is one of the oldest operating inns in the United States. It was established by Robert Frost and his family in 1716 and has been a popular destination for travelers ever since. The inn was also made famous by Henry Wadsworth Longfellow's poem "Tales of a Wayside Inn" which he wrote while staying at the home.
Today, visitors to the Wayside Inn can stay in one of their many rooms or enjoy a meal at their restaurant. The inn is filled with history, as it has many artifacts from its founding days including furniture, decorations and more. They also have an extensive collection of Longfellow memorabilia on display that reflects his time spent living there. Guests can also explore the area around the inn which includes trails, ponds and gardens that provide stunning views of rural Massachusetts landscapes.
17. Farm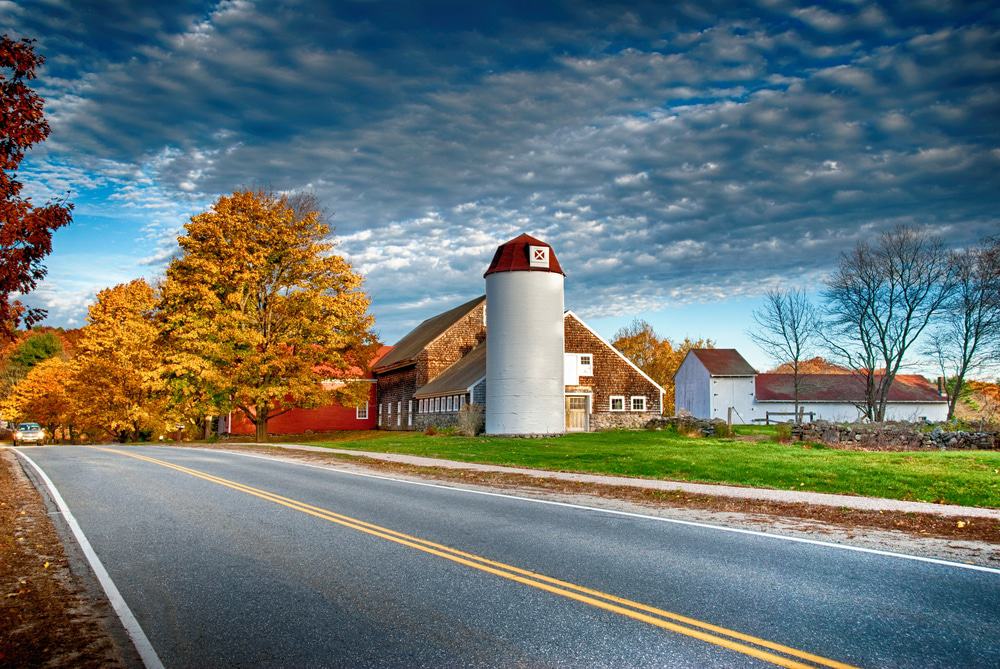 Source: Christian Delbert / shutterstock
Farm life has been a cornerstone of the United States since its inception, and the state of Massachusetts (MA) is no exception. With its rich history and diverse agricultural heritage, MA is home to some of the most vibrant and productive farms in the country. From producing apples to dairy products, this northern New England state offers an array of options for local farmers.
In MA, farming is not just a source of income but also a way of life that many families continue to pass down from one generation to the next. Each year hundreds of new farms open up around the region, providing fresh produce and other goods for locals and tourists alike. In addition to traditional farming methods such as crop rotation and animal husbandry, many farmers are turning towards more sustainable practices like organic agriculture or permaculture.
In conclusion,Massachusetts is an incredible state with a wide variety of beautiful places to explore. From stunning beaches to majestic mountains, Massachusetts has something for everyone. Whether you're looking for history, adventure, or just a relaxing getaway, these 17 most beautiful places to visit in Massachusetts are sure to satisfy. Make the time and plan a trip to explore some of these gems today – you won't regret it! Get out there and explore the beauty that Massachusetts has to offer!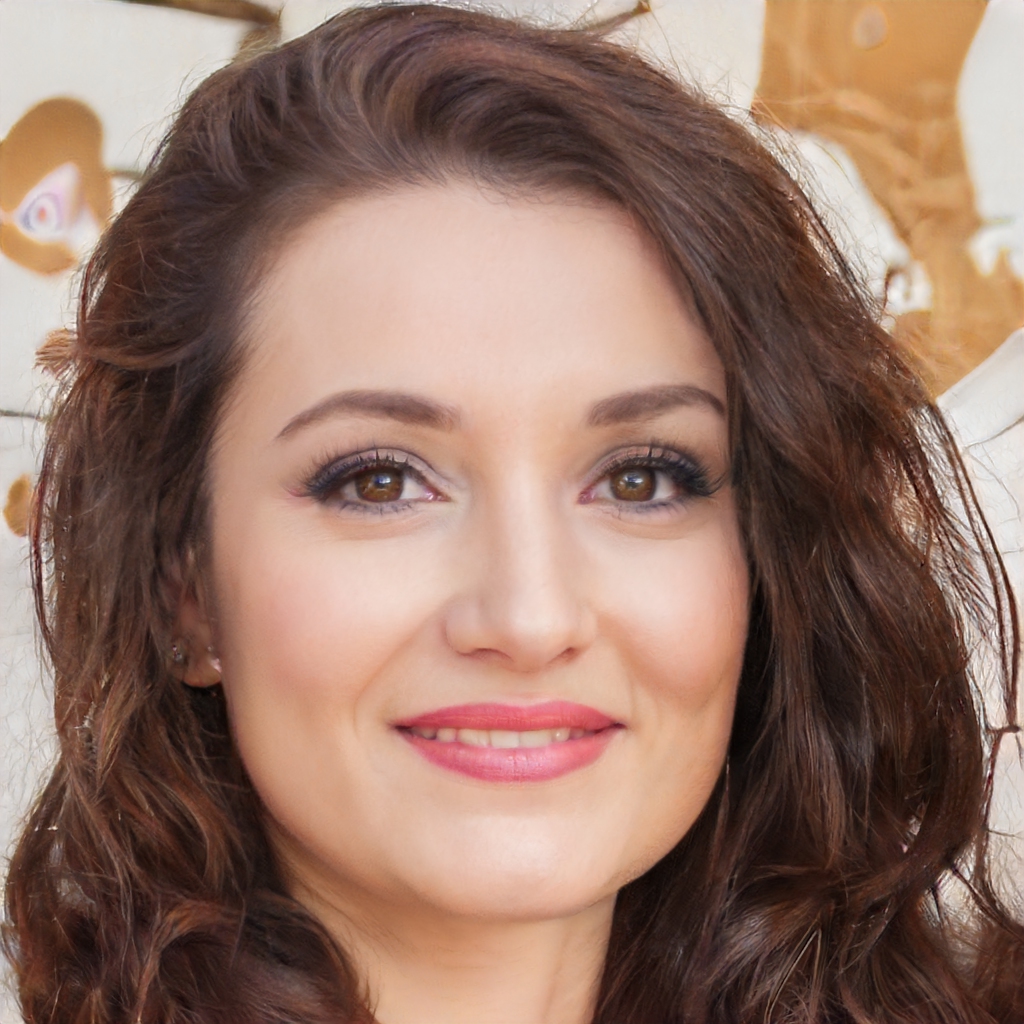 Meet Amelia, a wanderlust-filled travel blogger on a mission to explore the world one destination at a time. From backpacking through Southeast Asia to luxury escapes in Europe, Amelia has experienced it all and is here to share their tips, tricks, and favorite finds with fellow travelers. Follow Amelia on their journey as they discover new cultures, indulge in delicious cuisines, and create unforgettable memories.