Colorado is a state that is known for its majestic beauty. From the soaring Rocky Mountains to the iconic red rocks of the Colorado Plateau, this state has some of the most breathtaking landscapes in the United States. If you're looking for an escape from the hustle and bustle of everyday life, these are the 15 most beautiful spots in Colorado. From spectacular mountain views to amazing hikes and lakeside camping, there's something here for everyone who loves nature and the outdoors.
1. Balanced Rock In The Garden Of The Gods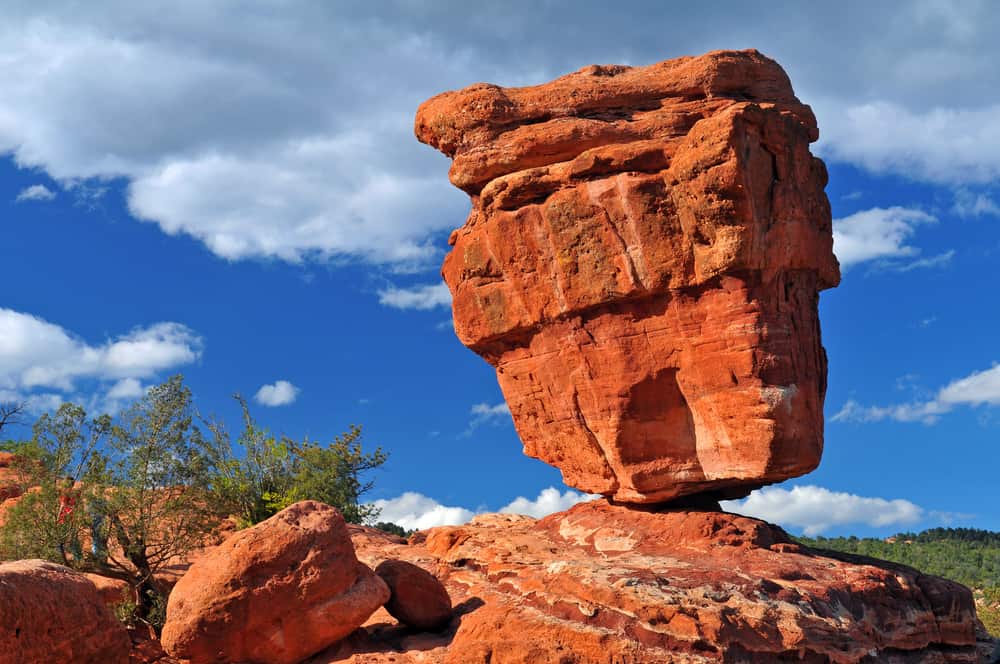 Source: John Hoffman / Shutterstock
The Garden of the Gods in Colorado is an awe-inspiring rock formation that has been drawing visitors from around the world for centuries. From its awe-inspiring sandstone formations to its spectacular views, this United States National Natural Landmark has something for everyone. One of the most iconic natural attractions is Balanced Rock, which stands tall and proud as a testament to nature's power.
Balanced Rock is a giant sandstone tower perched precariously on a small base surrounded by lush green fields and breathtaking mountain views. This towering monolith was created over millions of years by erosion and sedimentary layers and stands at an impressive 20 feet in height. Visitors can take advantage of hiking trails that lead up to Balanced Rock or simply admire it from afar while taking in panoramic views of the Garden of the Gods landscape.
2. Bear Lake , Rocky Mountain National Park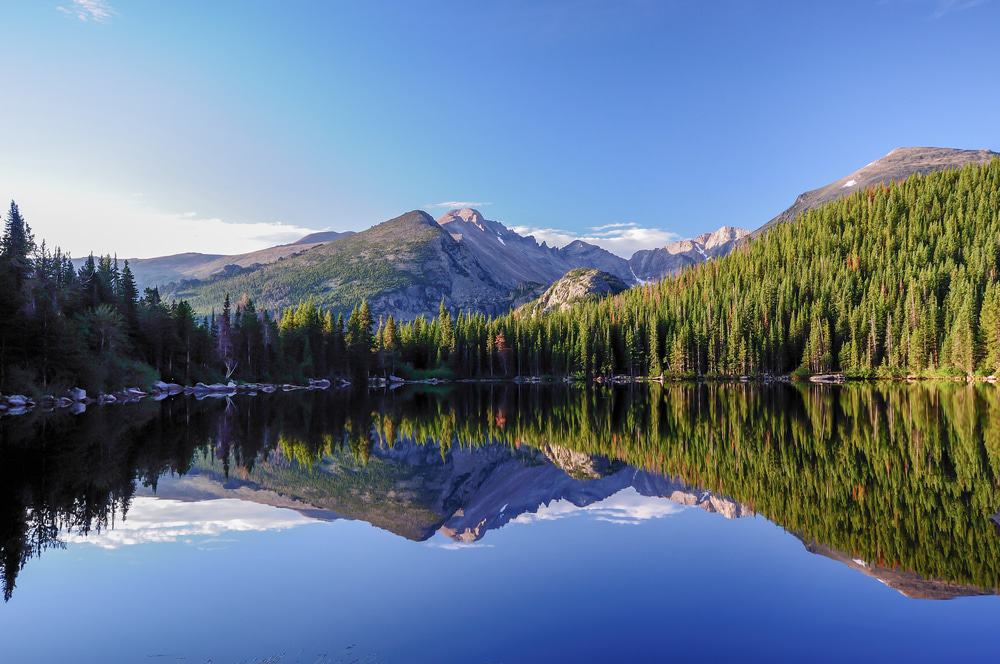 Source: Thana Panthupakorn / shutterstock
Bear Lake, located in Rocky Mountain National Park, is a must-see destination for those visiting the Colorado area. This magnificent alpine lake located at 8,500 feet above sea level is one of the most popular destinations in the park and has been designated as a "National Natural Landmark" by the United States Department of Interior. Visitors to Bear Lake can experience breathtaking views of Hallett Peak and Flattop Mountain as well as enjoy a variety of recreational activities such as hiking, fishing, picnicking and camping. With easy access from both Estes Park and Grand Lake on either side of Rocky Mountain National Park, visitors will find it convenient to explore all that this beautiful destination has to offer. The peaceful atmosphere surrounding Bear Lake makes it an ideal spot for wildlife viewing with elk often seen grazing along the shoreline while Bald Eagles soar high above its waters.
3. Maroon Lake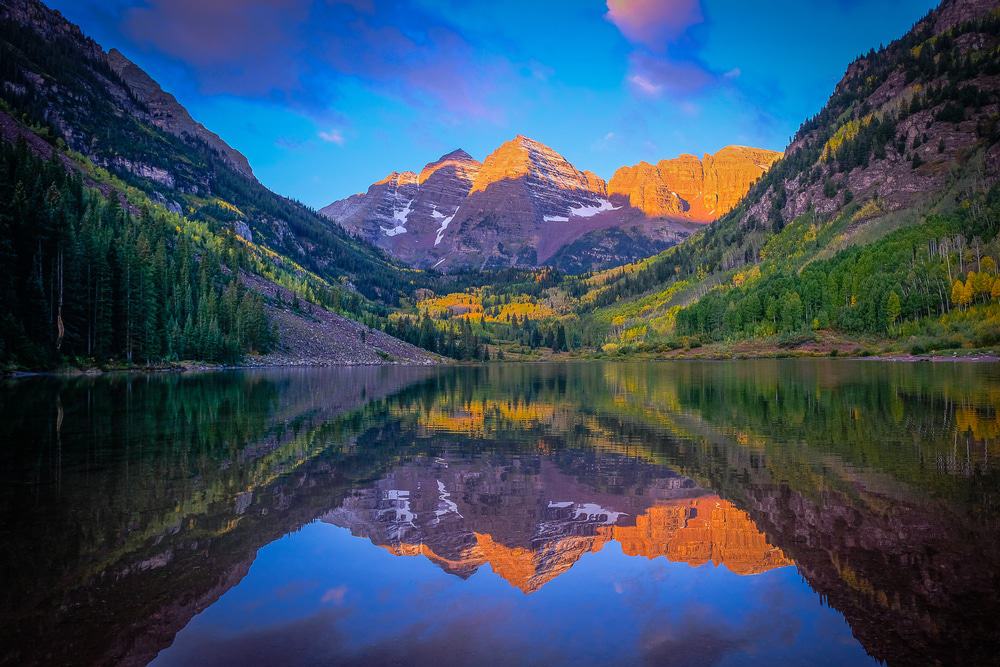 Source: mmamay / shutterstock
Maroon Lake in Colorado is a stunning sight to behold. Nestled in the breathtaking Maroon Bells-Snowmass Wilderness Area, this lake is an iconic landmark of the United States. The lake, located near Aspen, CO, has become one of the most photographed lakes in North America due to its majestic beauty and unique setting.
The area surrounding Maroon Lake offers a variety of activities for visitors to enjoy. Hiking trails wind through the surrounding terrain and provide visitors with views of lush forests and wildflowers that dot the mountainsides. Kayaking and canoeing on Maroon Lake are also popular among those who love being out on the water. Fishing can be an enjoyable experience too as anglers find success catching trout from its crystal clear waters.
4. Crested Butte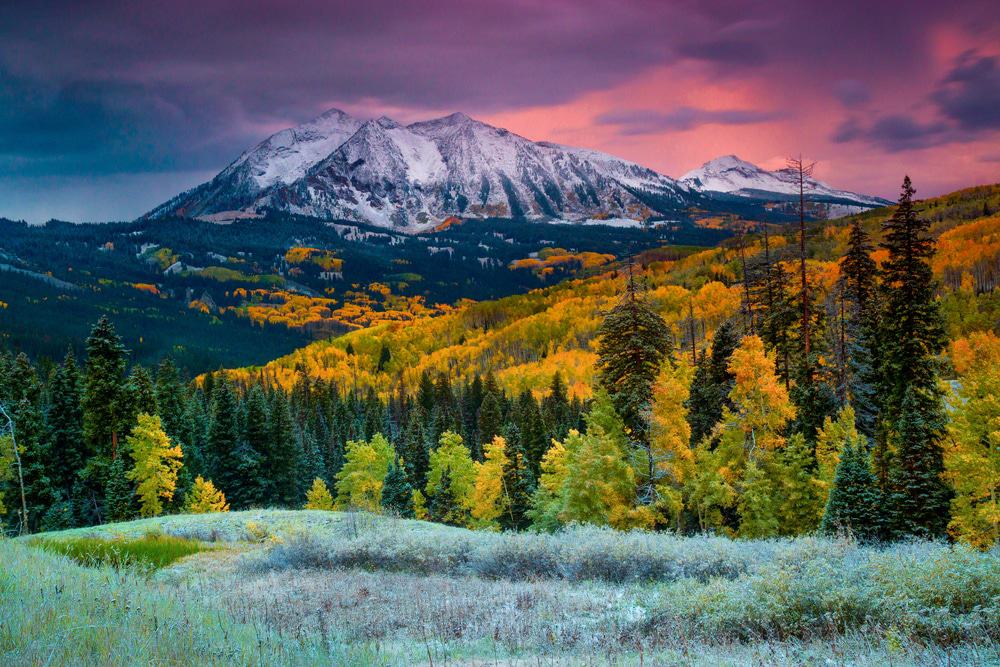 Source: John De Bord / shutterstock
Crested Butte, Colorado (CO), is a small mountain town in the United States that offers breathtaking views, outdoor activities and rich history. With over 300 days of sunshine, it has become a popular vacation destination for families.
Featuring spectacular Rocky Mountains peaks and beautiful valleys, Crested Butte is a prime spot for skiing, snowboarding and other winter activities. Its ski resort boasts 5 terrain parks and offers slopes ranging from beginner to advanced levels. Visitors will also find plenty of opportunities for hiking, biking and camping throughout the year. The town itself dates back to 1881 when prospectors discovered gold in the area; now visitors can explore its charming downtown complete with galleries and shops owned by local artisans.
Overall, Crested Butte provides an unforgettable experience that merges natural beauty with modern amenities set against a backdrop of 19th century mining history.
5. Capitol Hill, Denver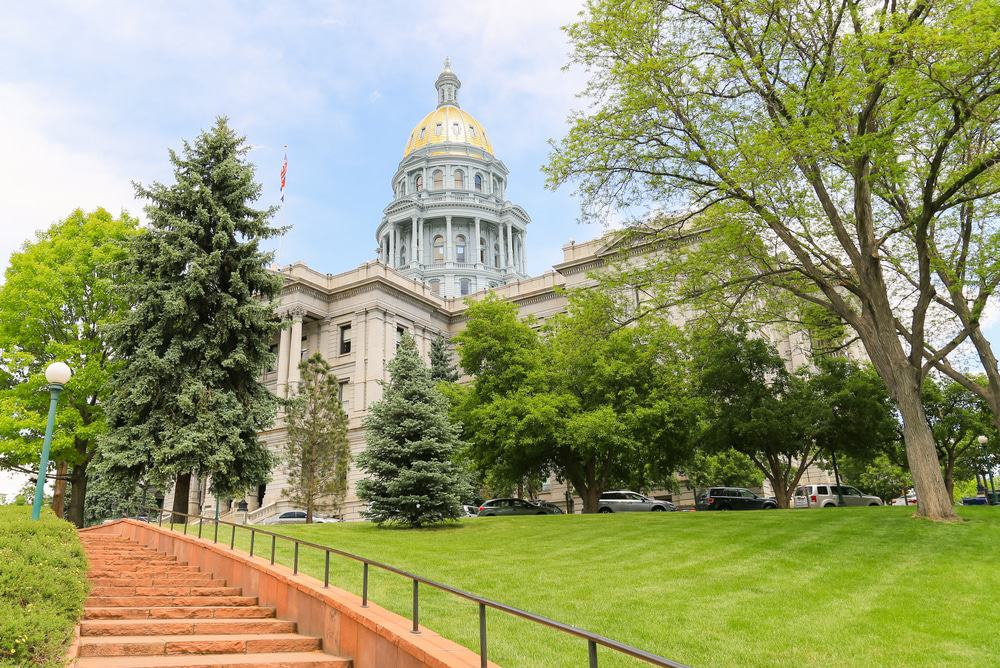 Source: Michael Rosebrock / shutterstock
For nearly two centuries, Capitol Hill in Denver, Colorado has been the vibrant political and cultural center of the city. One of the oldest neighborhoods in Denver, it was originally settled by early miners and settlers who built homes around an area known as "Broadway Hill". Today, Capitol Hill is home to a large population of residents who prize its unique character and charm.
This iconic neighborhood is conveniently located just minutes from downtown Denver at the intersection of Broadway and Colfax Avenue. Tourists can explore the area on foot or bike to see landmarks such as Civic Center Park, Cheesman Park, Congress Park and more. The area also offers countless shops and restaurants that cater to all tastes whether you are looking for fine dining or casual eateries. And with easy access to public transportation via light rail or bus lines, getting around Capitol Hill is simple.
6. Unaweep-Tabeguache Scenic Byway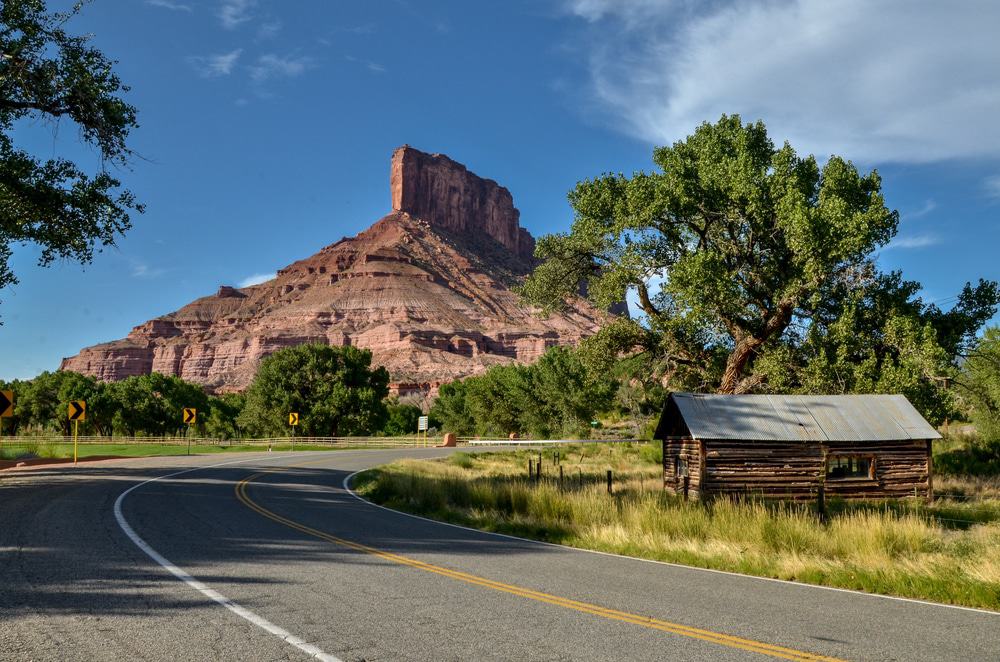 Source: Serj Malomuzh / shutterstock
The Unaweep-Tabeguache Scenic Byway is a beautiful and breathtaking stretch of highway in the western United States. Located in Colorado (CO), this scenic byway offers travelers gorgeous mountain vistas, stunning wildflowers, and plenty of outdoor activities along its 175 miles. Enjoy the view from one of the many historical points on this route that runs through some of CO's most treasured landscapes.
Starting in Whitewater, Colorado just west of Grand Junction, this byway snakes its way up to Gateway near the Utah border. Along the way, you'll find plenty to explore including dinosaur tracks at Dinosaur Hill Interpretive Site near Fruita as well as ancient rock art etched into sandstone at McInnis Canyons National Conservation Area.
7. Hanging Lake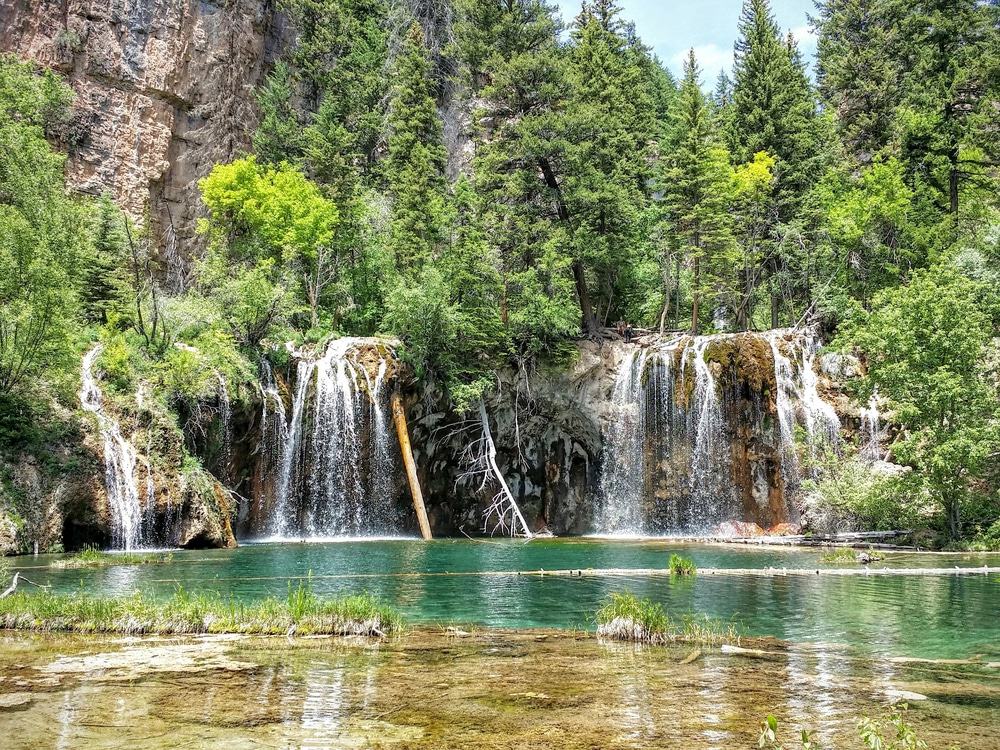 Source: DaveGarguilo / shutterstock
Hanging Lake is a stunning natural landmark nestled in the Rocky Mountains of Colorado (CO), United States. This magical lake located just east of Glenwood Springs has been drawing visitors from around the world for many years. It's clear, turquoise waters are surrounded by dense forests and majestic waterfalls that cascade down into the pool below. Hiking to this beautiful spot is a wonderful way to experience all its wonders first hand, as well as take in some breathtaking views along the way.
The trail leading up to Hanging Lake takes about 1.2 miles and is considered moderately difficult due to some steep changes in elevation.
8. Ice Castles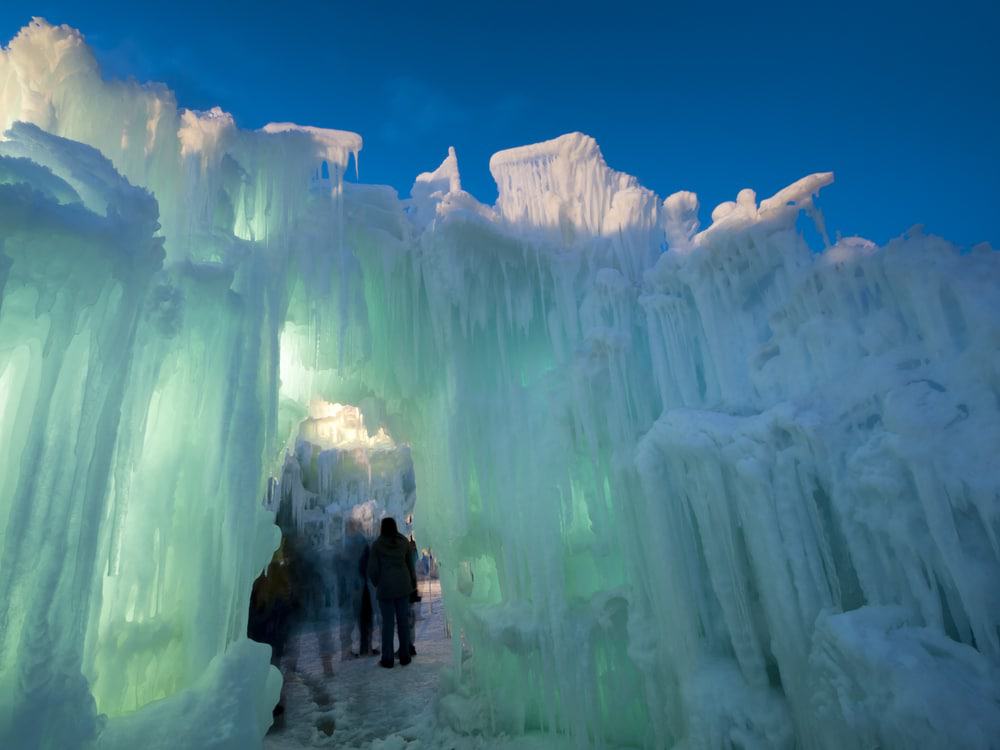 Source: Arina P Habich / shutterstock
Ice Castles is a phenomenon that began in Colorado (CO) and has now spread across the United States. This spectacular event consists of ice sculptures, frozen fountains, tunnels, archways, and thrones – all built completely out of ice! The Ice Castles are constructed with the help of hundreds of thousands of icicles. These structures are carefully sculpted by hand and illuminated with colored lights that shimmer throughout the night sky. Visitors can explore winding pathways to find unique rooms full of frozen artworks and slides made entirely from solid blocks of ice. At Ice Castles, guests can also find cozy fire pits and even live entertainment on weekends! Each location offers something new for everyone to enjoy; from an interactive playground for children to a romantic date spot perfect for couples or friends.
9. Rifle Falls State Park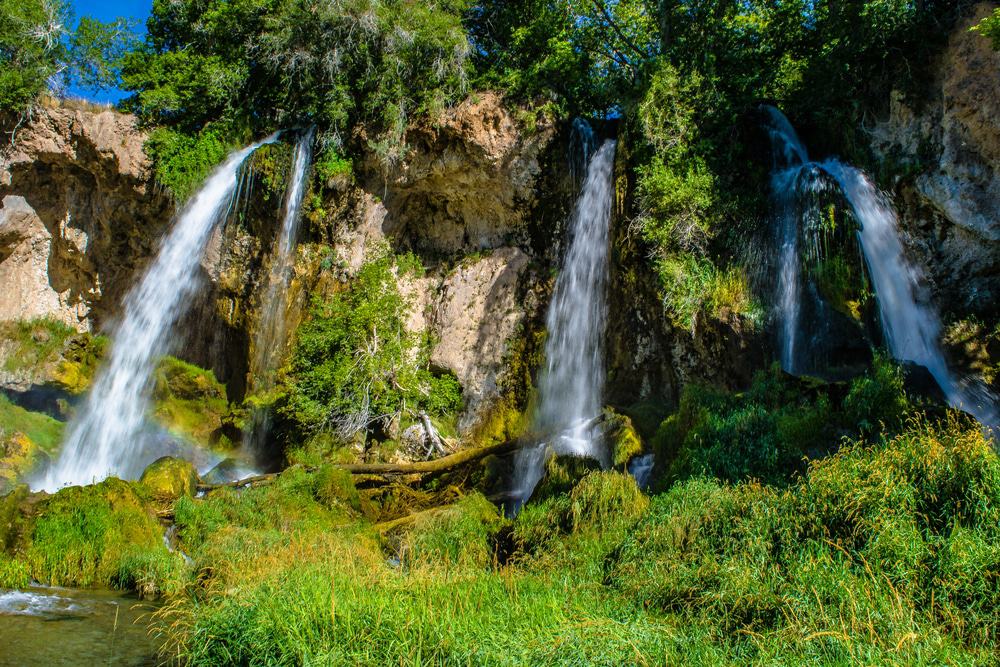 Source: Jeremy Janus Photography / shutterstock
Rifle Falls State Park in Colorado (CO) is a hidden gem of outdoor recreation and breathtaking scenery. Located 6 miles west of the town of Rifle in western CO, this state park offers visitors a chance to explore its crystalline cascading waterfalls and lush forests. Visitors can go camping, fishing, swimming, or simply take in the beautiful scenery.
The centerpiece of Rifle Falls State Park is the 70-foot triple waterfall. The falls tumble around an old travertine dam creating deep pools perfect for swimming in during summer months as well as providing an ideal habitat for trout and other fish species. There are two developed campgrounds containing a total of 39 campsites with electric hookups available for those who want to stay overnight at this rustic location.
10. Great Sand Dunes National Park

Source: Kris Wiktor / shutterstock
The United States is full of amazing national parks and one of the best is Great Sand Dunes National Park in Colorado (CO). This incredible park is home to some of the highest sand dunes in North America, with Star Dune rising over 750 feet high. It's a popular spot to go camping and hiking, as visitors can explore the unique terrain and breathtaking scenery.
Great Sand Dunes National Park was established in 1932 and covers about 138 square miles in southern Colorado. The landscape includes mountains, wetlands, grasslands, streams, lakes and forests – as well as massive sand dunes that were created by wind deposits from ancient seas. Visitors can explore the park by hiking among the dunes or relaxing in Medano Creek which is known for its shallow waters and wave-like sand ripples.
11. Durango and Silverton Railroad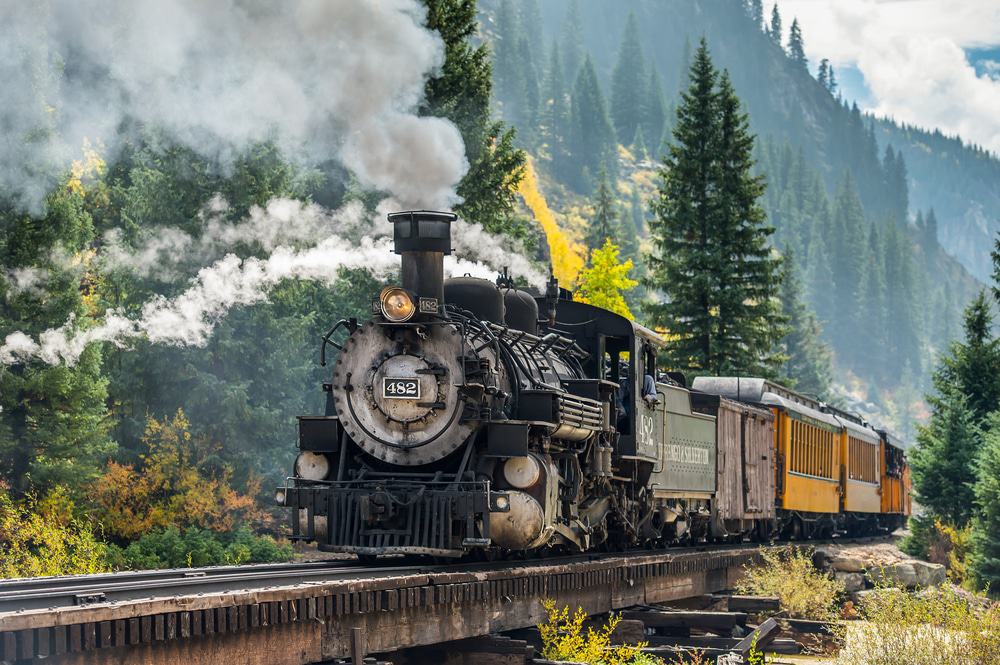 Source: FloridaStock / shutterstock
The Durango and Silverton Narrow Gauge Railroad is a historic railroad line located in the United States, specifically in the state of Colorado. This narrow gauge train has been running since 1882 and has carried passengers along some of the most scenic routes in the country. The 45-mile journey takes visitors through breathtaking canyons, across high mountain passes, and past stunning alpine lakes.
Passengers have the opportunity to experience a 19th century steam locomotive as they travel back in time into one of Colorado's most picturesque areas. Its original purpose was to transport ore from Silverton to Durango but now it operates daily tourist trips between the two towns. Passengers on this incredible rail journey are treated to spectacular views of two National Parks; San Juan National Forest and Weminuche Wilderness area which both offer stunning views year round.
12. Snake River, Keystone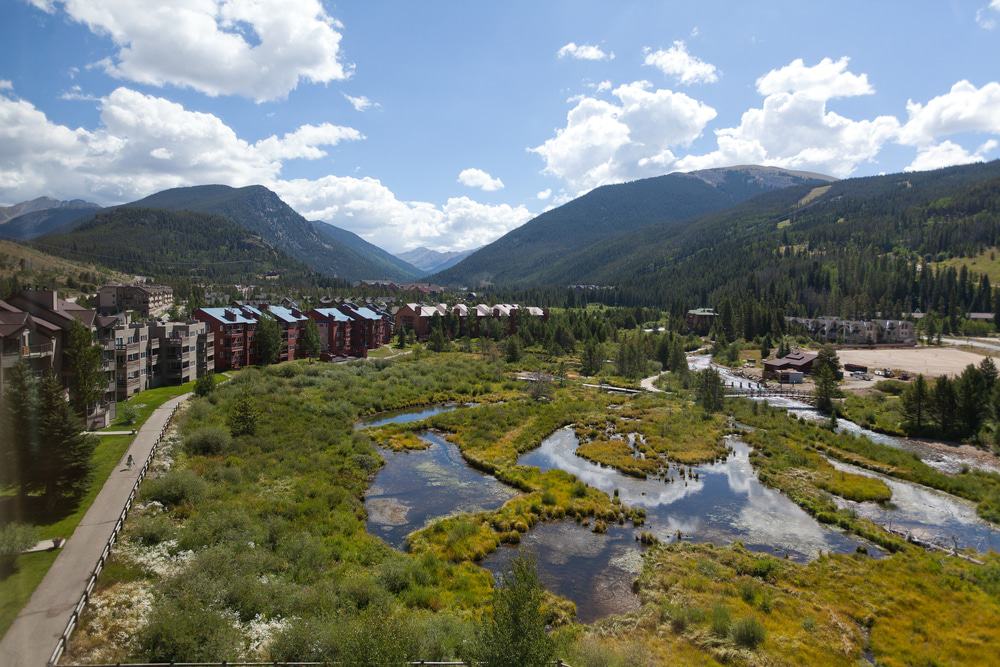 Source: Infinite_Eye / shutterstock
The Snake River in Keystone, Colorado is an outdoor paradise for locals and visitors alike. Located in Summit County, this stunning river offers a plethora of activities for all ages. From fly fishing to kayaking and tubing, it's the perfect spot to explore with friends and family.
With its breathtaking mountain scenery, the Snake River is one of Colorado's finest rivers. The crystal-clear water provides excellent visibility for anglers as they search for trout and other fish that swim beneath its depths. For those looking to take a more leisurely route, kayaking or tubing are great options to enjoy the sunshine while admiring the natural beauty of the area. There are even spots along the banks where folks can soak up some sun or have a picnic lunch with friends.
13. Seven Falls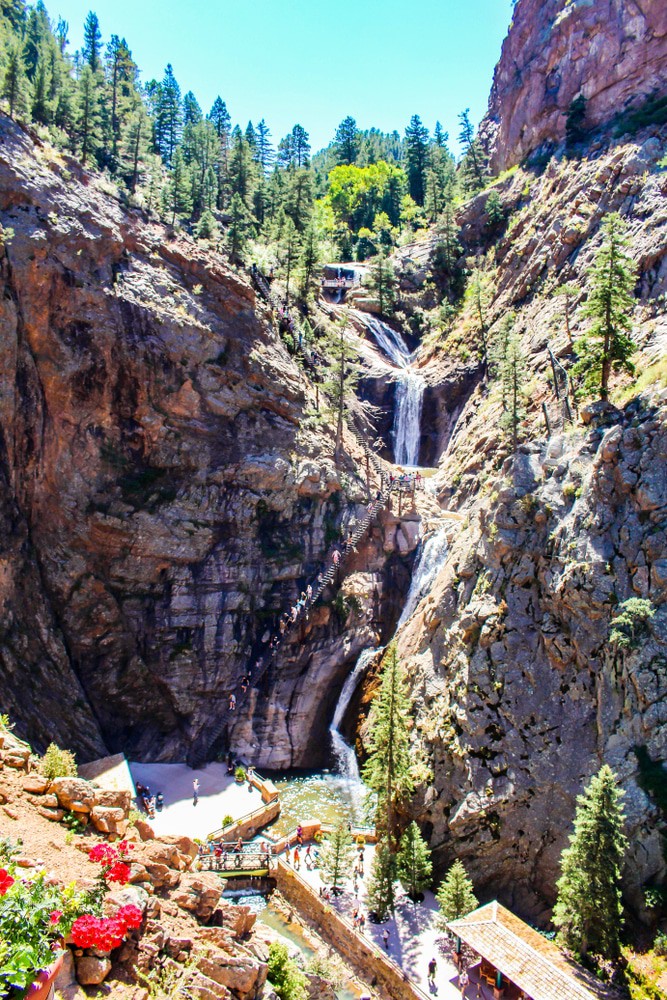 Source: ramolemon / shutterstock
Seven Falls, located in Colorado Springs, CO, is a breathtaking scenic attraction that draws visitors from across the United States. Visitors can marvel at seven majestic waterfalls cascading down a series of cliffs and terraces of Colorado's South Cheyenne Creek. This spectacular display truly conveys the beauty nature has to offer.
The Seven Falls experience goes beyond just viewing waterfalls – it offers an array of activities for all ages. Visitors can take part in guided hikes along the trails or explore on their own and discover hidden gems along the way. Those looking for more adventure can try their hand at ropes courses and rock climbing walls nearby. The Seven Falls also offers zip lining for those daring enough to take it on! Regardless of how you choose to explore this natural wonder, an unforgettable experience awaits you at Seven Falls in Colorado Springs, CO!
In conclusion,Colorado offers a multitude of breathtaking vistas, from the majestic Rocky Mountains to tranquil valleys, lakes and deserts. No matter what kind of outdoor experience you are looking for, you can find it in Colorado. From the vibrant wildflowers of Maroon Bells to the stunning blue waters of Bear Lake, there is something for everyone in this beautiful state.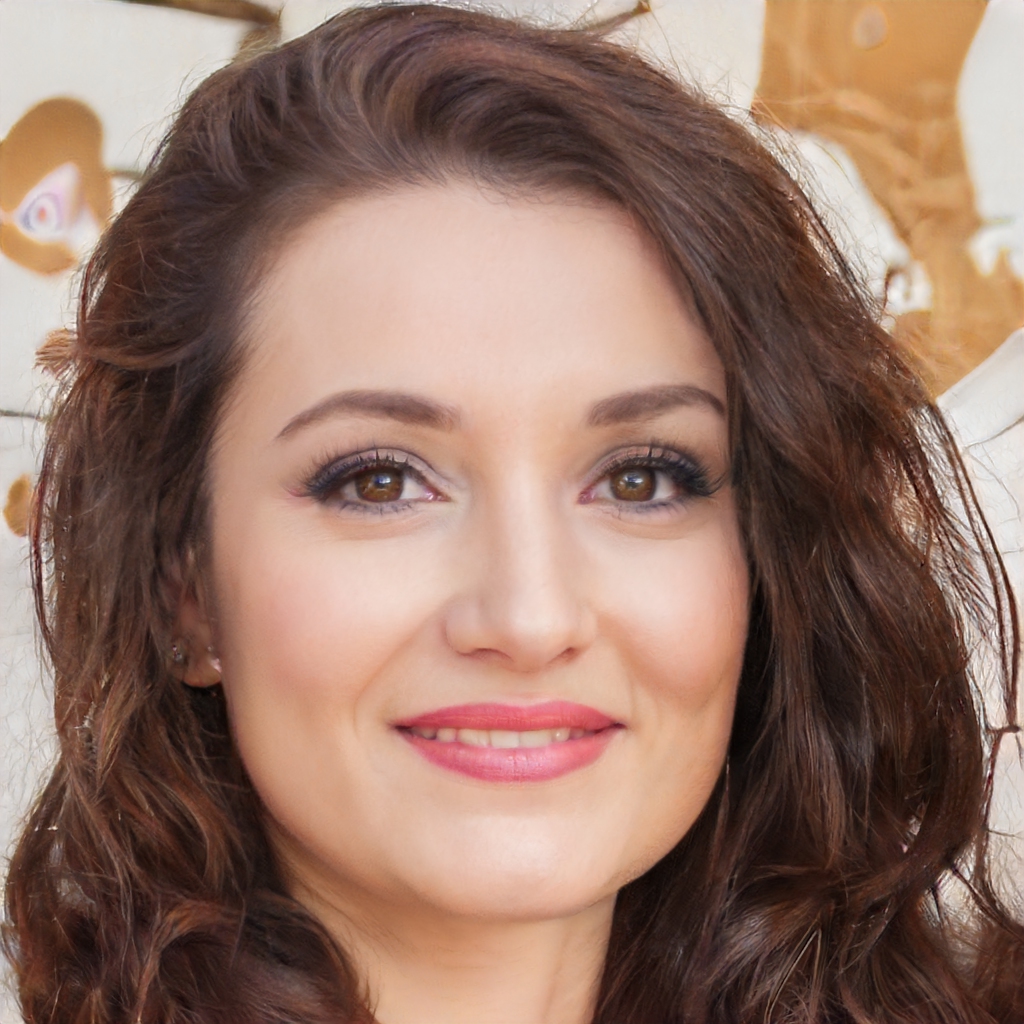 Meet Amelia, a wanderlust-filled travel blogger on a mission to explore the world one destination at a time. From backpacking through Southeast Asia to luxury escapes in Europe, Amelia has experienced it all and is here to share their tips, tricks, and favorite finds with fellow travelers. Follow Amelia on their journey as they discover new cultures, indulge in delicious cuisines, and create unforgettable memories.