Known for having some of the world's best beaches and surf spots, Indonesia is the perfect place to visit for anyone looking to spend some time away from the hustle and bustle of the city and get out into the serenity of nature. Here are the 15 best places to visit on the Southeast Asian island nation.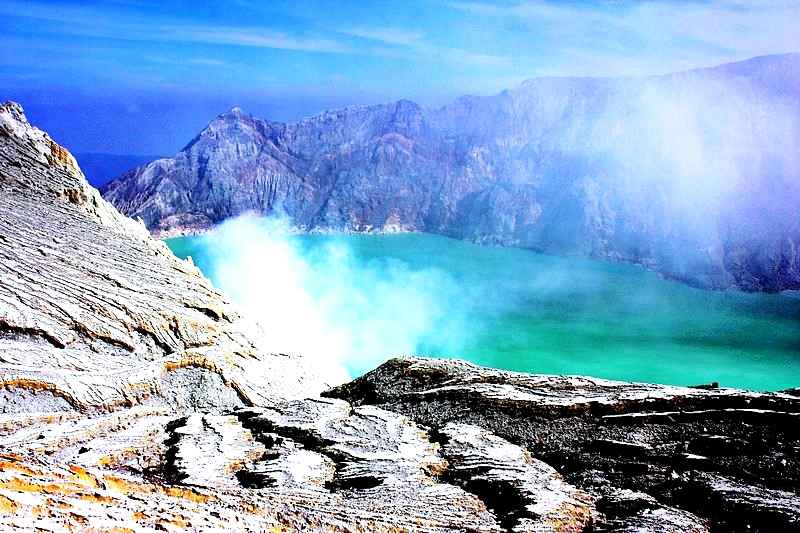 1. Ijen Crater, East Java
Located on East Java, the Ijen Volcano Complex is a great location to observe some of Indonesia's volcanic activity and one of the country's most popular lakes. Here are some tips to getting the most out of your experience with the volcanoes.
Visit the largest acidic lake in the world; its light-turquoise waters are a must-see.
Take the Midnight Hike to witness the electric blue flames of the Blue Fire Crater.
Make sure to bring a mask along, as the sulfur fumes could cause some discomfort.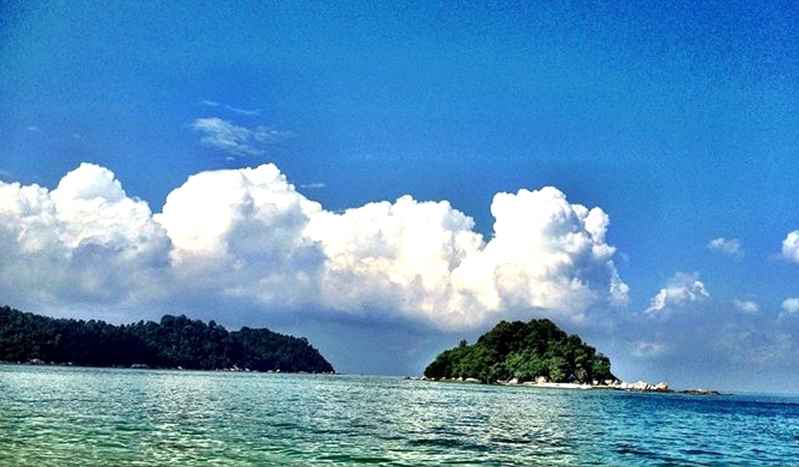 2. Lake Toba, Sumatra
Formed from volcanic explosions over 70,000 years ago, Lake Toba is the largest of its kind in the world and the perfect place for relaxation. The lake on an island within a lake on an island offers extraordinary views of the surrounding natural scenery and guarantees a tranquil experience. Follow these tips to ensure you make the best of your trip to Lake Toba.
Take a swim in the lake. It's heated by the surrounding volcanoes and can be quite therapeutic.
There are plenty of wild monkeys who aren't very shy, so keep an eye on your belongings.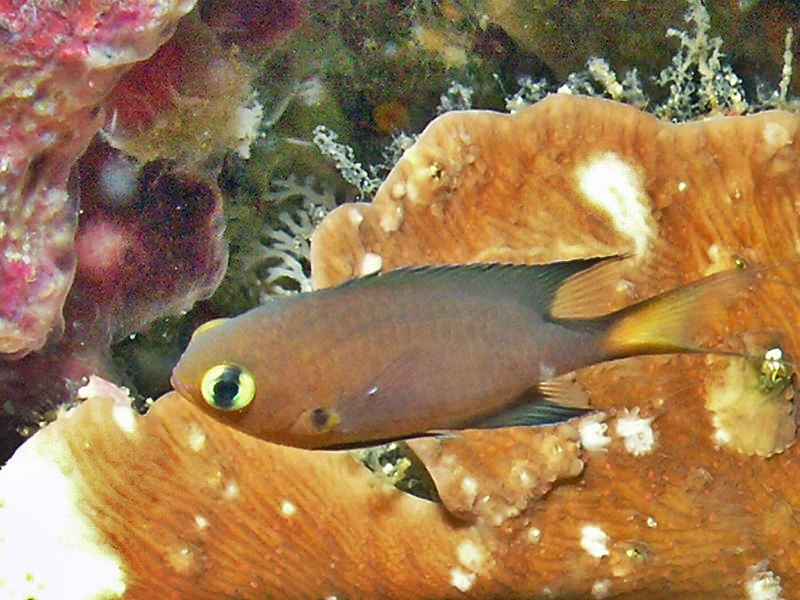 3. Bunaken, Sulawesi
It's quite well known that some of the best diving and snorkeling locations in the world can be found in Indonesia and Bunaken is one of those places. Over 70% of all fish species living in the Western Pacific Ocean can be found here. Here's how to have the best diving experience at Bunaken.
Go between the months of April and November for warmer temperatures and less rainfall.
Look out for falling cocounts if you're there during a particularly windy time!
Make sure to ask some locals about dangerous currents before going diving or snorkeling.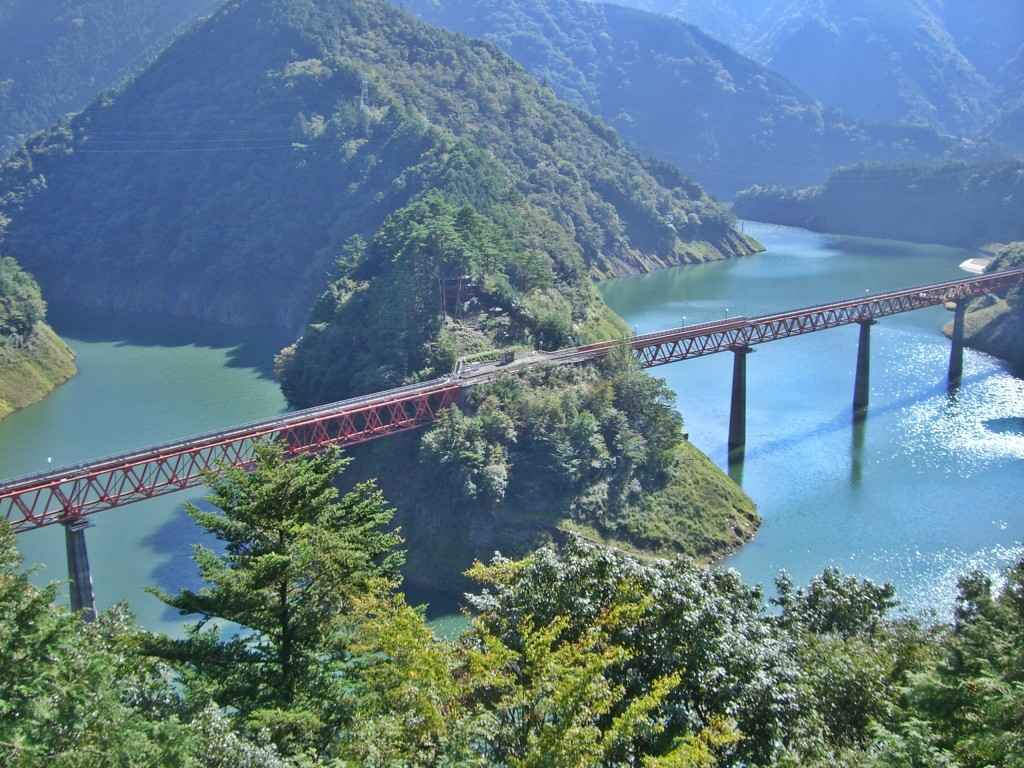 4.  Green Canyon, West Java
On the southern coast of West Java sits Pangandaran's Green Canyon. Here you'll find spectacular views and a three-meter wide bridge made of soil above the twin cliffs on the banks of both of the rivers running through it. It's a true natural wonder. Here are a few things to keep in mind for your trip.
Don't forget your camera. These views are one-of-a-kind.
Bring a change of clothes, as there's a pretty high chance of getting wet.
Make sure you also have a protective bag or case to keep your phones and cameras dry.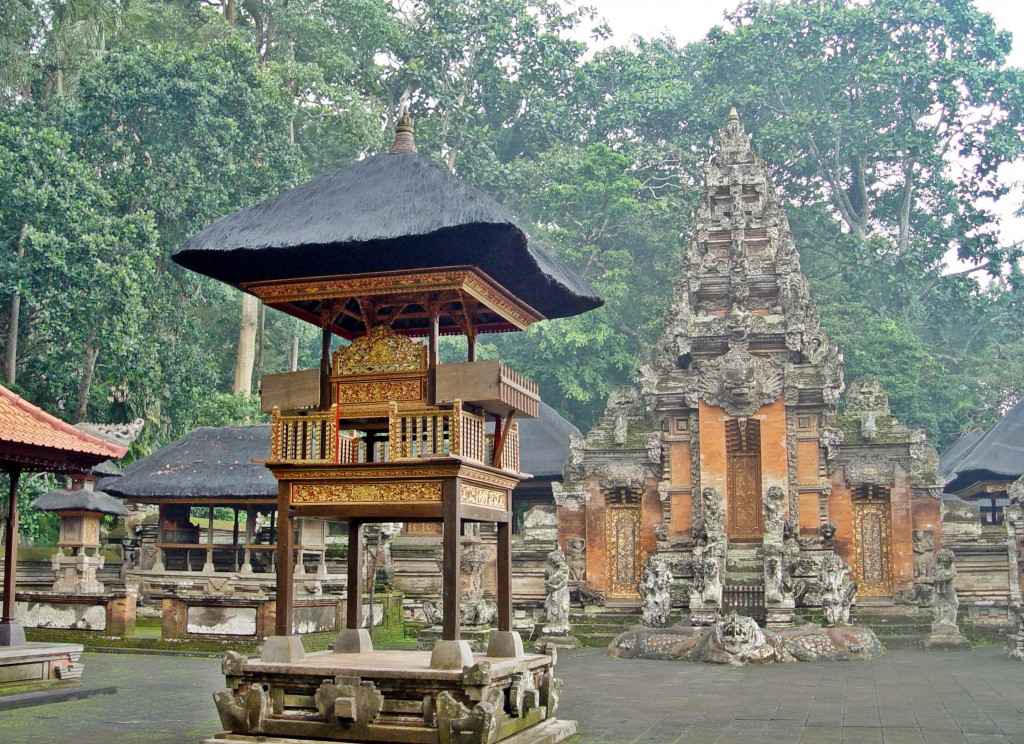 5. Goa Gong, East Java
Indonesia doesn't just have natural wonders at the top of volcanoes and in the depths of canyons. Beauty can also be found underground at the Goa Gong caves on East Java. Here you'll be able to see stalactites and stalagmites that occurred naturally hundreds of years ago. Take the following tips into consideration before jumping down into the caverns.
Make sure to bring a light jacket or pullover as it can get a bit chilly and damp down there!
The caves are pretty well lit, but if you'd like to make sure you have a little bit of extra light, bring a small flashlight along.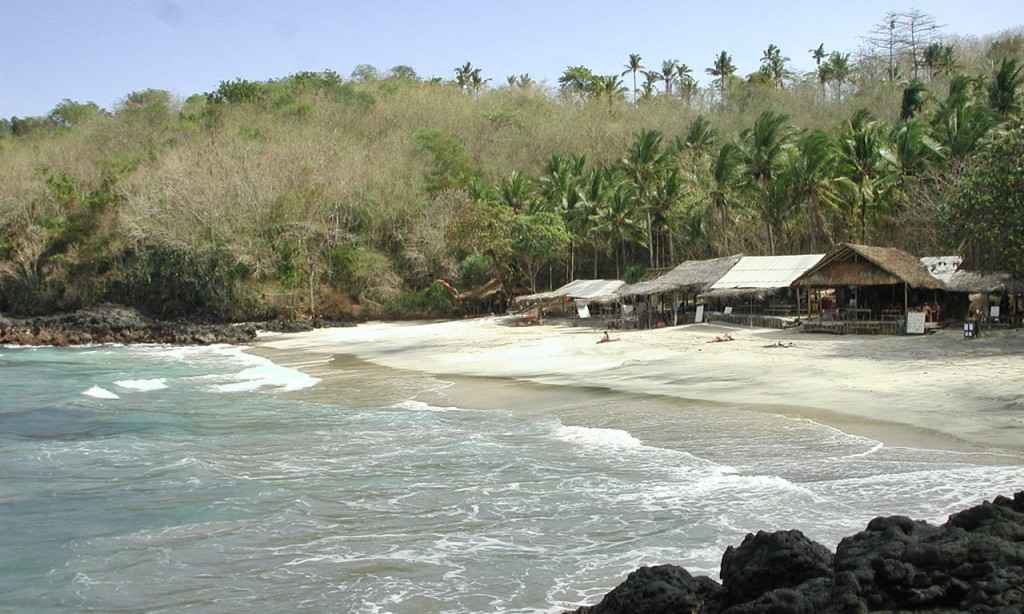 6. Padang-Padang Beach, Bali
Brought to fame by the book and subsequent film Eat, Pray, Love, starring Julia Roberts, Padang-Padang Beach in Bali enjoys its fair share of tourism and it's easy to see why. It's picturesque, serene, and offers gorgeous views of the Indian Ocean – the perfect place to watch a sunset as the waves tranquilly crash against the shore. Here are some things to keep in mind when heading to Padang-Padang Beach.
If you're looking for a beach to swim or surf, this probably isn't the place for you as it's quite rocky.
It's a bit difficult to find, don't be shy to ask some of the locals for directions.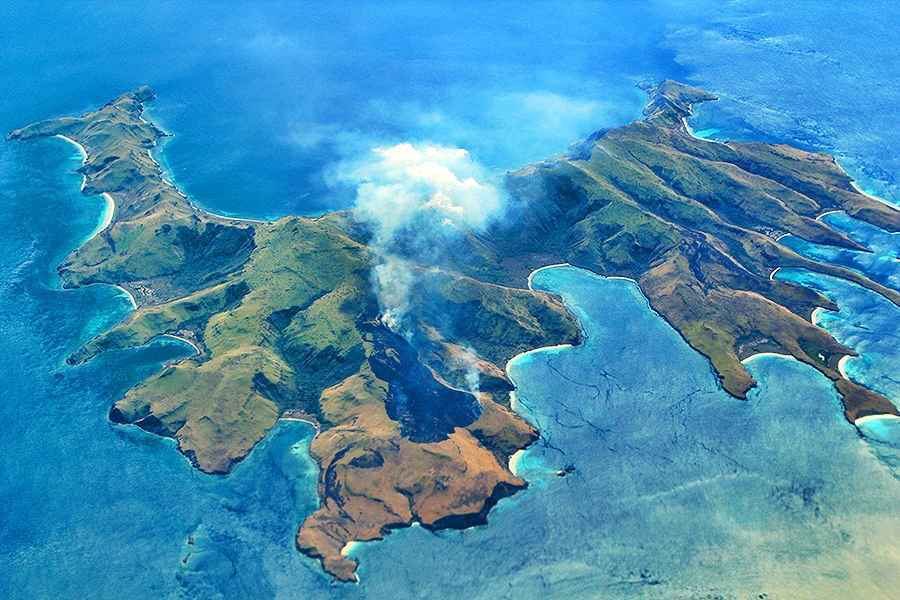 7.  Komodo National Park, Bali
Also located in Bali is the Komodo National Park. Named for the ancient Komodo Dragon species who call it home, the park is a protected expanse of islands with some of the best coral reefs in Indonesia. Spending a day or two here is the perfect way to experience the combination of some of the country's best land and seal life. Here are some things you should do.
Take a boat tour. They are relatively inexpensive and this is the best and most efficient way to see all that the park has to offer. There is a wonderful two day/one night tour offered that will take you to the park and Rinca Island, which also is a great place to see and actually is home to more Komodo Dragons than the Komodo National Park!
Go snorkeling. Since the island is protected, all of the wildlife remains undisturbed by man.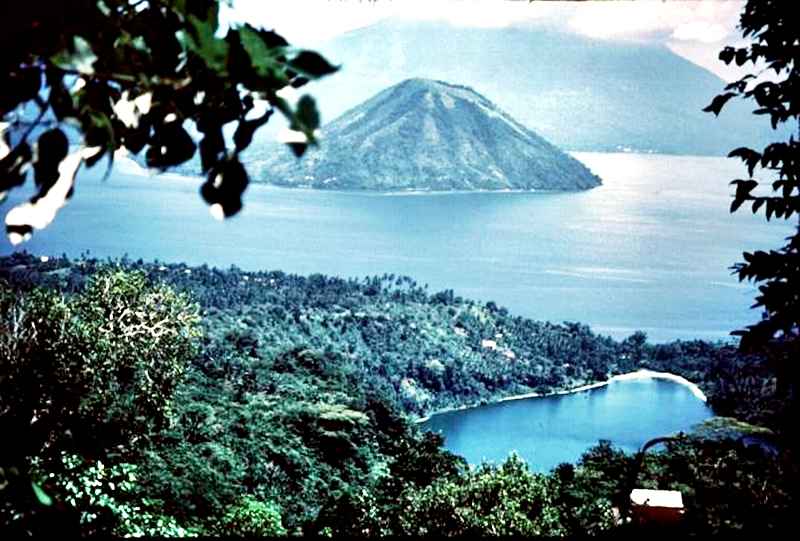 8. Maluk Beach, Sumbawa
One of the best beaches for surfing in Indonesia, Maluk Beach is a hot spot for locals and tourists alike. The abundance of large waves ranging from 2-6 meters in height on average make it a popular location for surf competitions, but even if you're not into surfing, there are many things to enjoy here.
Take a walk and enjoy the panoramic views the beach has to offer.
Try some of the local cuisine at a seaside restaurant or café.
If you do plan on surfing and don't have a board or don't feel like bringing your board from home, there are plenty of places close by to rent one.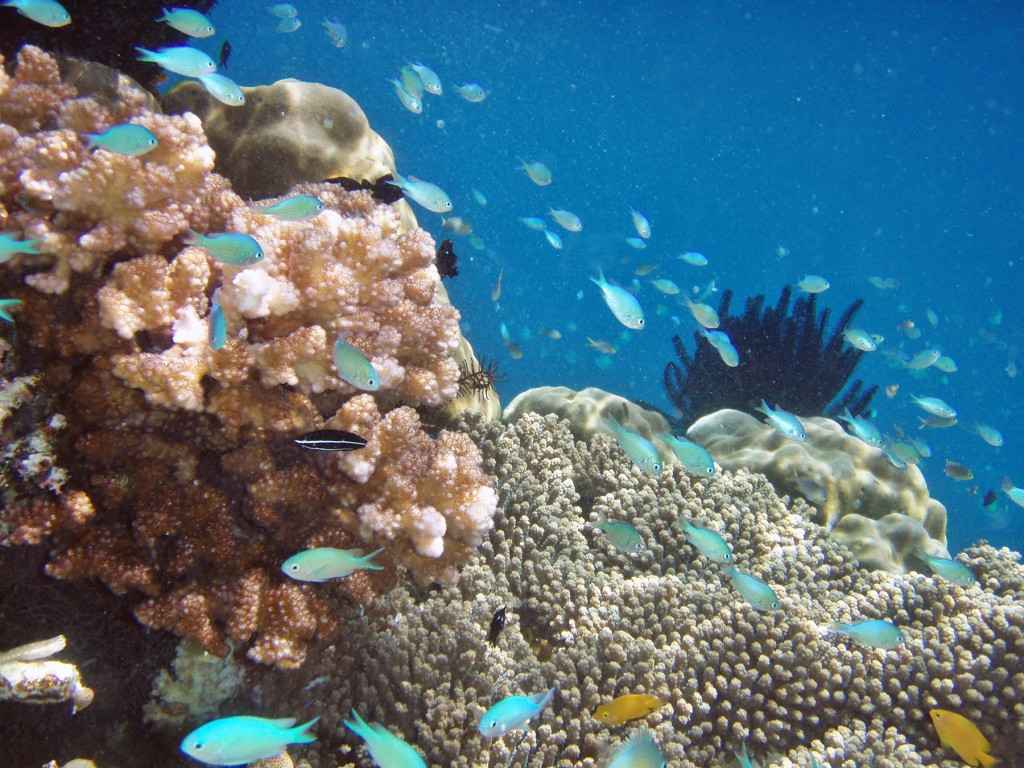 9. Raja Ampat Islands, West Papau
Raja Ampat Islands make up an archipelago at the head of birds in Papau. This location is definitely perfect for anyone who is passionate about diving and snorkeling, with crystal clear waters as far as the eye can see. It's a bit far from the rest of Indonesia's most popular destinations, but the journey is well worth it. The distance from the rest of the country's islands makes it much less crowded and you'll likely find yourself with your own idyllic, private beach. The experience is truly one of a kind. Here's how to enjoy it.
Leave early to get here. It takes a minimum of three hours to arrive by speedboat.
Make sure to bring all of your necessities for a day or two on the beach, as the distance and lack of development will make it a bit difficult to replace anything left behind.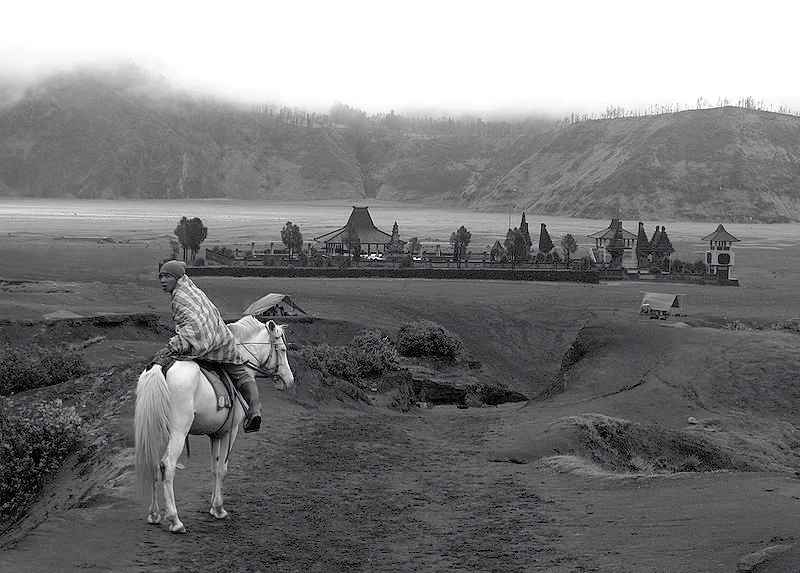 10.  Mount Bromo, East Java
Mount Bromo is an active volcano and one of the most popular tourist destinations in Indonesia. White smoke is constantly emitted from the crater at the top, which was blown off in a previous eruption. The volcano is surrounded by the Sea of Sand, agiant "sea" made up of white sand that resembles something lunar. Hiking Mount Bromo is really an out-of-this-world experience that should be taken on by anyone traveling to Indonesia. Keep these tips in mind when planning you trip to Mount Bromo.
Being one of the world's most active volcanoes, many areas are blocked off to tourists for safety reasons. Make sure to pay attention to all signage.
August is a great time to visit, as the local Tengger people hold their annual festival this time of year. It's known as Kasada and in order to worship their gods, they offer food and money by throwing it into the crater of the volcano. This is truly a unique event to witness.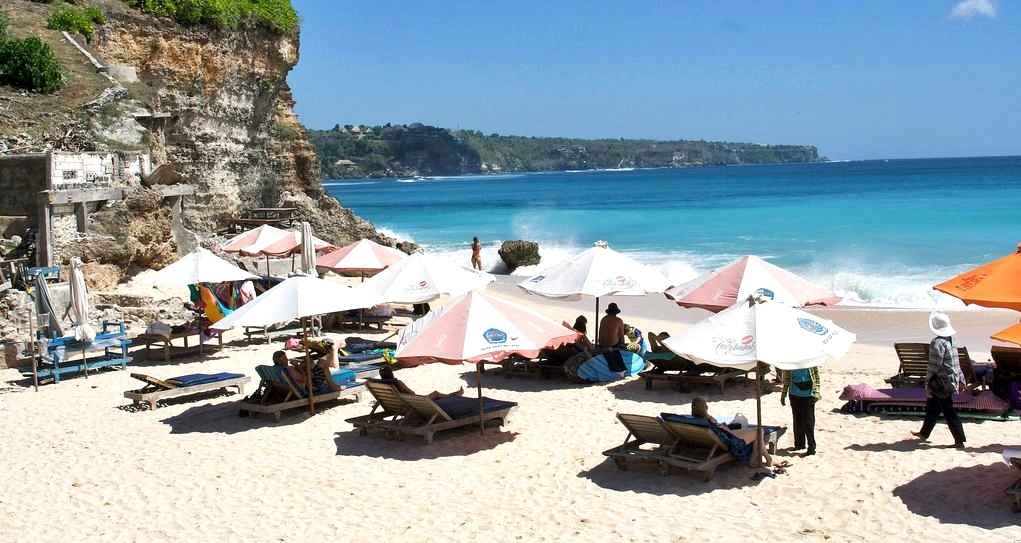 11.  Dreamland Beach, Bali
Like the name suggests, Dreamland Beach is like something out of a dream. It's one of the most beautiful beaches in Bali and the world and very popular with tourists. It's usually quite crowded, but this doesn't even begin to take away from the sheer beauty of the place. It's served as the backdrop for films, photoshoots, countless weddings, and some surfing competitions. This white sandy beach is exceptionally enchanting. Here's how to enjoy it.
Because it is such a popular tourist destination, things like food, drinks, and even using a public restroom are very overpriced. Try to bring as much food and drink with you to save some cash.
There are many resorts and villas atop the surrounding cliffs and they offer the best views of the beach. Try to stay in one of these if you can.
Bring a surfboard or rent one and take some lessons! It's becoming THE new surf spot in Bali and you don't want to pass up these near-perfect waves.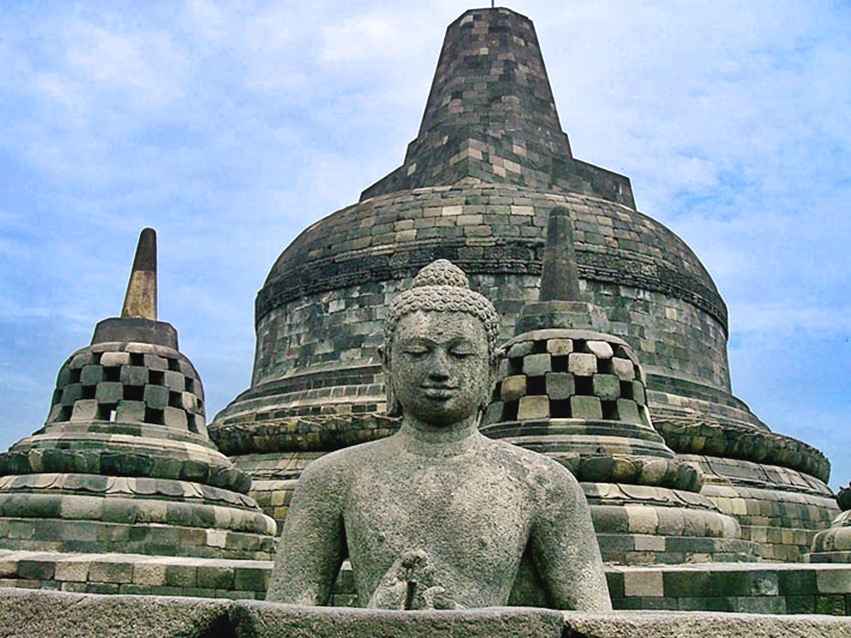 12.  Borobudr, Central Java
Borobudr is the largest Buddhist structure on Earth and a UNESCO World Heritage Site. Built in the 8th century, it has seen travellers from all over the world for hundreds of years. It's an architectural masterpiece and with the surrounding volcanoes serving as a backdrop, it's truly magnificent.  Here are some tips for making the most of your time there.
The celebration of Waisak around May is the perfect time to visit, as you'll have the opportunity to take part in a unique cultural experience. The sight of paper lanterns filling the night sky over the temple is magical.
Try to go right at 8am when it opens. It's a very popular tourist site and avoiding the crowds will allow you to enjoy the serenity and peace of the temple and it's surrounding nature.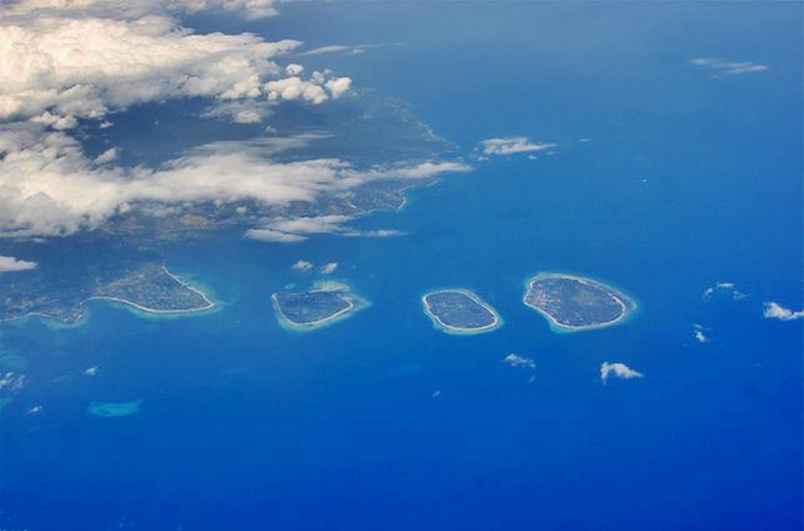 13. Gili Islands, Lombok
Three islands make up this archipelago just a stone's throw away from Bali. The islands are very popular with tourists looking for a short daytrip away from the crowds of Bali, but it's really worth planning a visit to in its own right. The islands offer a rare glimpse into remote island life, similar to the four islands of RajaAmpat, and this is something that is becoming increasingly difficult to find anywhere else in the world. Here are some suggestions for making the most of the islands.
Do the opposite of what is popular and plan you relaxing trip here and take a daytrip or two over to Bali!
No motorized vehicles are allowed on the island so be prepared to get around the old-fashioned way.
There have been reports of increased amounts of theft on these islands, so be careful with your belongings.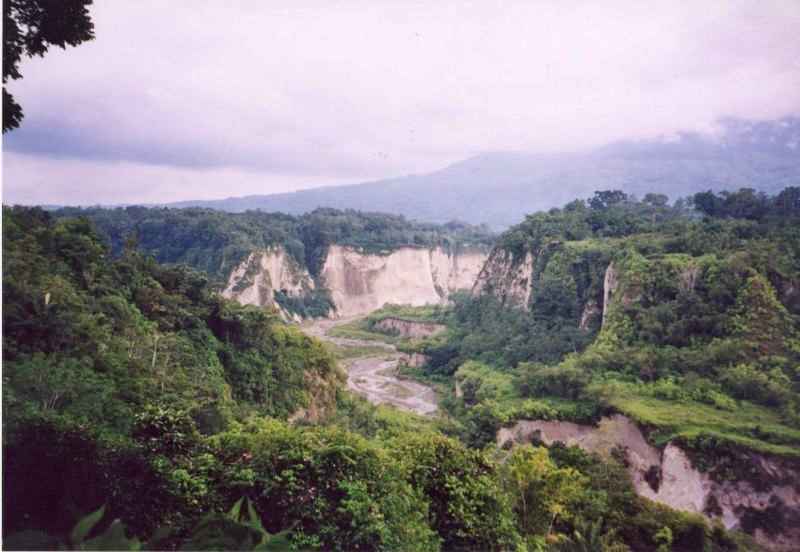 14.  Seven Mountains Lake, Jambi
Seven Mountains Lake is a caldera lake and the highest lake in Southeast Asia, offering unparalleled views of the surrounding nature. This lake is perfect for the adventurer who loves to hike, swim, and rough it in nature. Consider these tips when planning a trip to the Seven Mountains Lake.
Take advantage of one of the many campgrounds and enjoy a relaxing break from the fast-paced city life.
Fishing is also a popular activity here. Drop a line while you rest from one of your hikes and you'll (hopefully) have yourself a self-caught, fresh meal.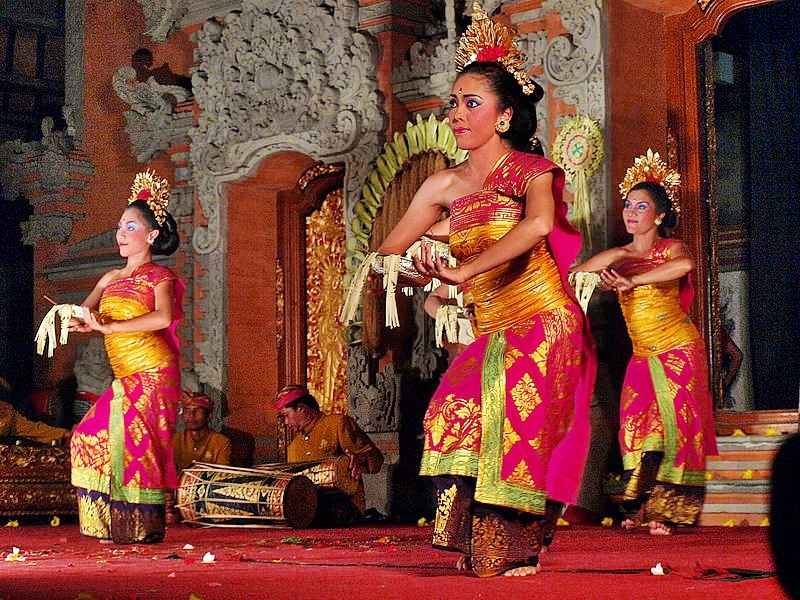 15. Ubud, Bal
Ubud serves as Bali's cultural heart and is one of the most popular tourist locations in Indonesia. It's filled with art galleries, shops, and great dining options. Situated among terraced rice fields, Ubud has a rich traditional Balinese feel to it. Here are some tips to visiting Ubud.
Head to the post office on Jl. Jembawan for free postcards to send out to your friends and family and let them know how awesome of a time you're having.
Drink bottled water to avoid contracting "Bali Belly"
Early in the morning, you can find all kinds of locally made sweets at the open-air market to satisfy your sweet tooth.
Even though Ubud's reputation is all about relaxation, if you're looking for some adventure, Bali Adventure Tours offers white water rafting, river kayaking, and visits to the elephant sanctuary. Try one of these if you're feeling a bit too relaxed.
Hopefully this list will help you discover the treasure that Indonesia is. Have any of you already been to any of these places? What are your thoughts? Any tips?
Save
Graphic Artist/Writer/Filmmaker.