Tanzania is an East African country famous for its Serengeti National Park and Kilimanjaro, the highest mountain in Africa. Off the coast are the tropical islands of Zanzibar and Mafia, the latter with a marine oasis that is home to coral reefs and whale sharks. It is a territory that has a lot to offer, so here is what to see absolutely in Tanzania and the most beautiful itineraries.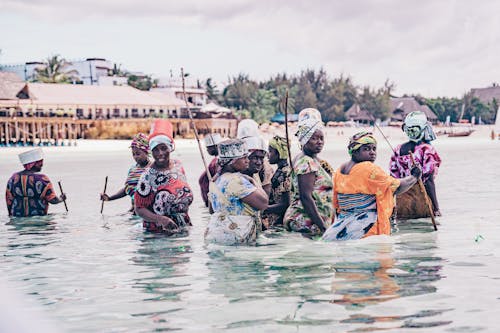 Credit: Checks – pexels.com
Useful Info and Necessary Documents Needed for Travel
Available Airports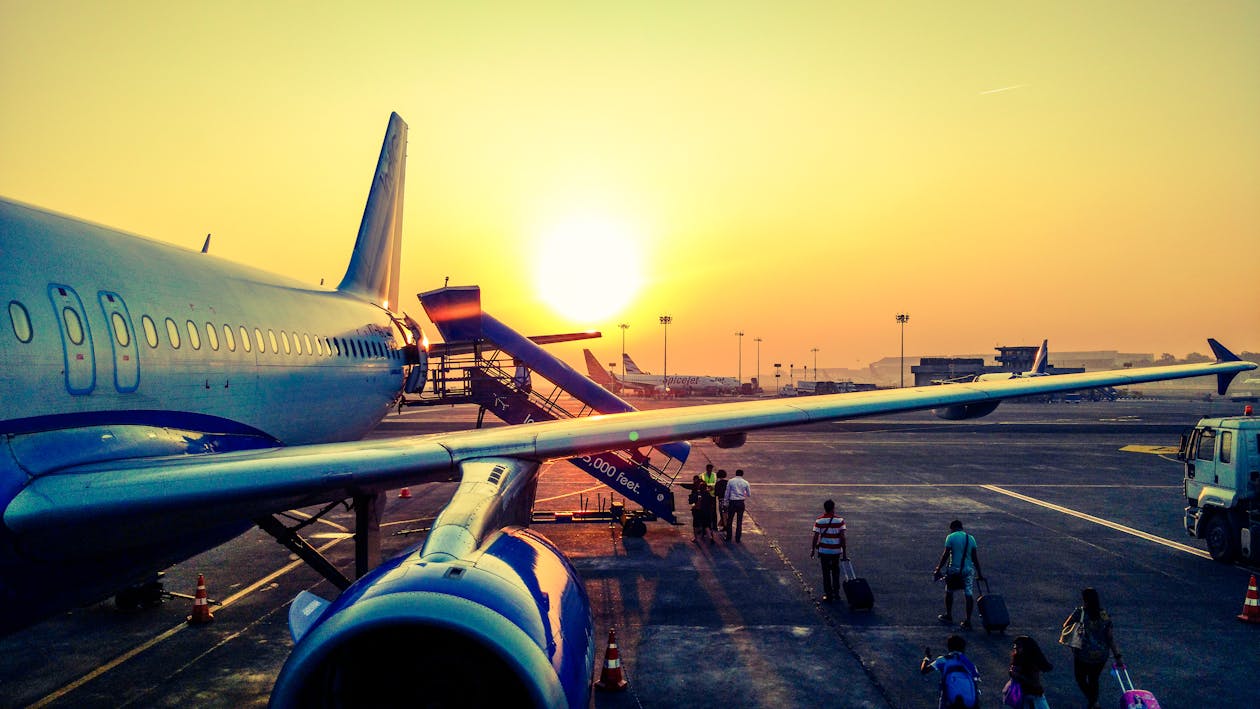 Credit: Lohiya – pexels.com
Kilimanjaro International Airport
Julius Nyerere International Airport (Dar es Salaam)
Abeid Amani Karume International Airport (Zanzibar)
Entry requirements
A passport is required with residual validity of 6 months upon entering the country, a round trip ticket. Visa required, which can be requested in advance or can be obtained upon arrival in Tanzania.
When is the best time to go to Tanzania?
Climate
Tanzania is considered tropical, not too hot due to the altitude, with temperatures ranging between 20 ° and 30 ° C all year round. They are higher in the coastal area and Zanzibar; lower in mountainous areas, such as Kilimanjaro, where they can reach 0 ° C.
There are two dry seasons: May to October and January to February. The rainy period, humid and hot, covers December to April in the south and October to December/March to May in the north.
The sea temperature is always good for swimming: it fluctuates between 25 degrees in August and 29 degrees in the summer months.
Best Period to Visit
From July to September, cooler, sunny, and less rainy period. For the parks: in the period from May to October, especially June-July, you can witness the migrations of wildebeest and zebras in the Serengeti area. For birdwatchers, the rainy period between November and April is preferable in the Serengeti.
Period to avoid
March, April, and December are the wettest months.
Trip duration
It is ideal to visit the place with a minimum of 7 days up to 12 days for you to fully enjoy what's in store for you.
How to get to Tanzania?
From the main European capitals: from Paris, you have a stopover in Istanbul, from here you can reach Zanzibar in 7-8 hours with Turkish Airlines. Overall the flight lasts 12 hours.
From Berlin, you stop at Hamad and from here it takes about 6 hours to reach Zanzibar with Qatar Airways. Journey time around 15 hours. Likewise, from London, you can stop in Hamad with Qatar Airways + British Airways and the duration is 15 hours.
How to move to Tanzania?
Transportation in Tanzania is a sore point, as it is not particularly developed. Also, the roads in the big cities are very busy and are in fair condition outside.
Commuting by Bus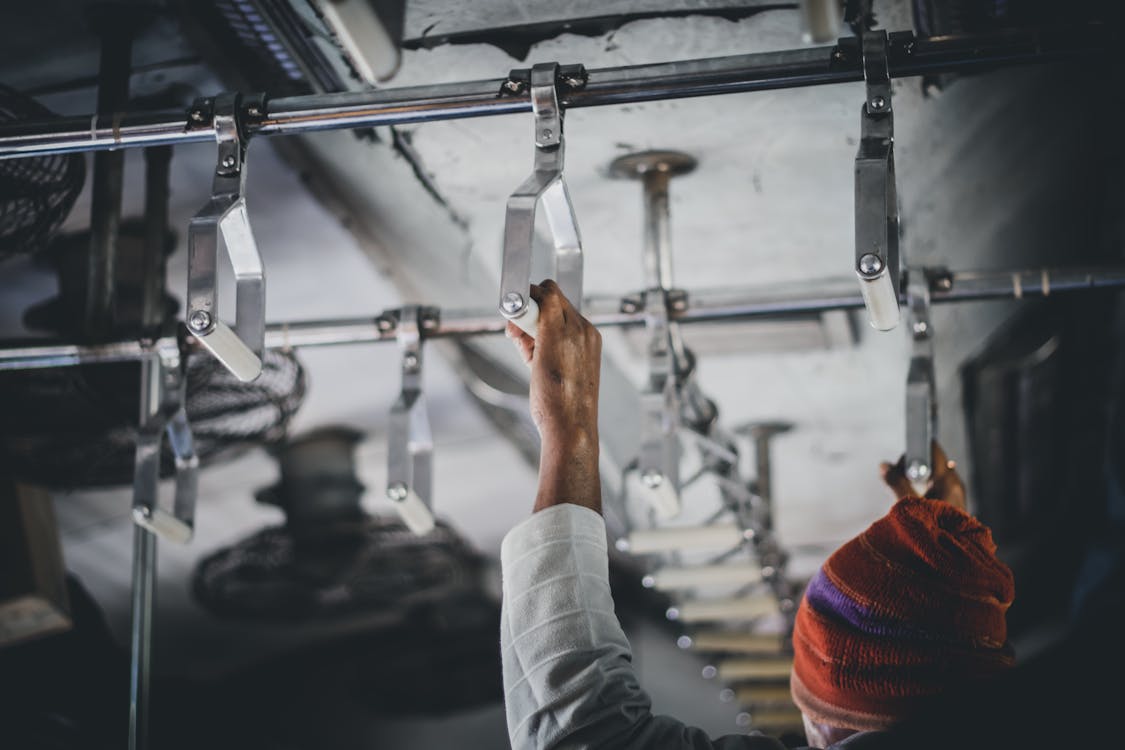 Credit: Pandit – pexels.com
The bus service is the most used, it covers great distances and contemplates two types, luxury and economic: the difference is minimal, but the luxury ones are more reliable in terms of quality and timetables.
Recommended are the Dalla-Dalla, collective taxis that take you everywhere at a negligible cost.
To cross the short stretches of the sea that separate Dar-es-Salaam from the islands, boats are taken.
Car Rentals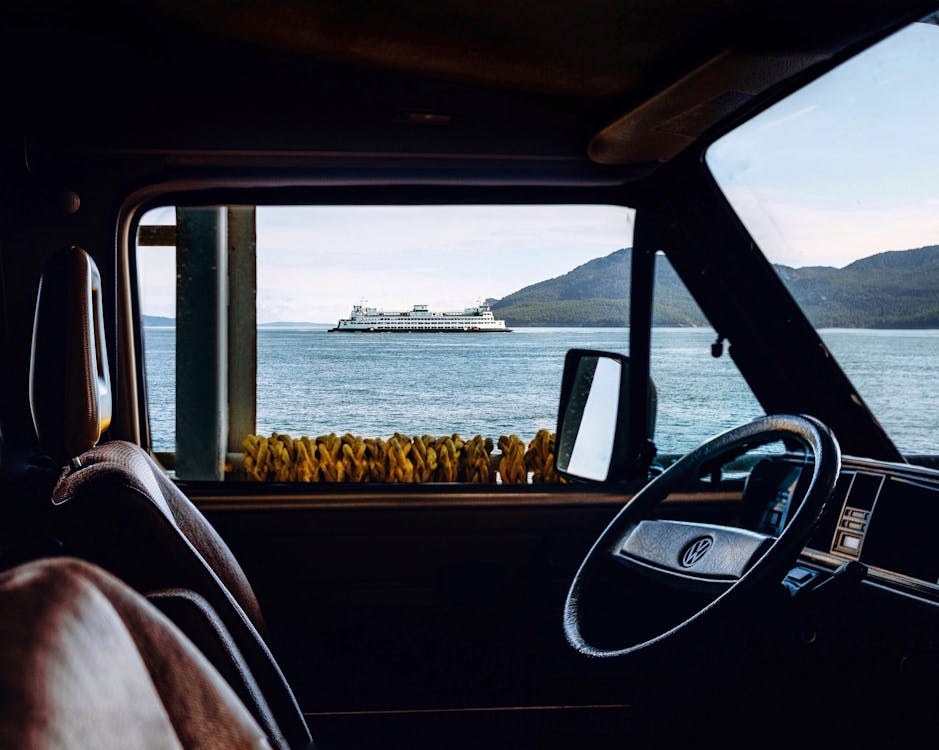 Credit: Easton – pexels.com
As far as car rental is concerned, it is possible to do so, even if the lighting is very poor: do not drive at night to avoid holes in the asphalt and accidents caused by wild animals.
Car rental in Tanzania is affordable and many reliable 4×4 jeeps can withstand all weather and road conditions.
For those who have a lot of money and want to save time, internal flights (rather expensive) can be used.
What to see in Tanzania?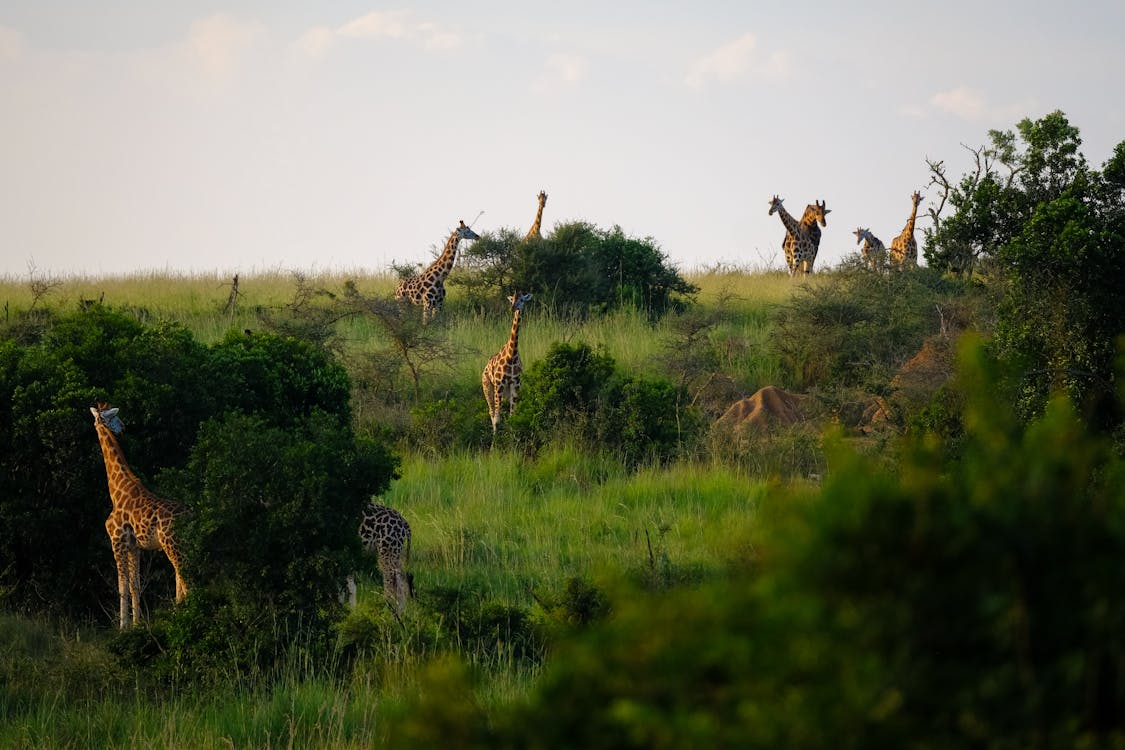 Credit: Ungaro – pexels.com
Tanzania has large national parks, where some of the most beautiful African flora and fauna can be observed, but not only. It possesses historical sites from the Stone Age, huge mountains, and paradise islands. Here are the 10 things you absolutely must see in Tanzania.
Zanzibar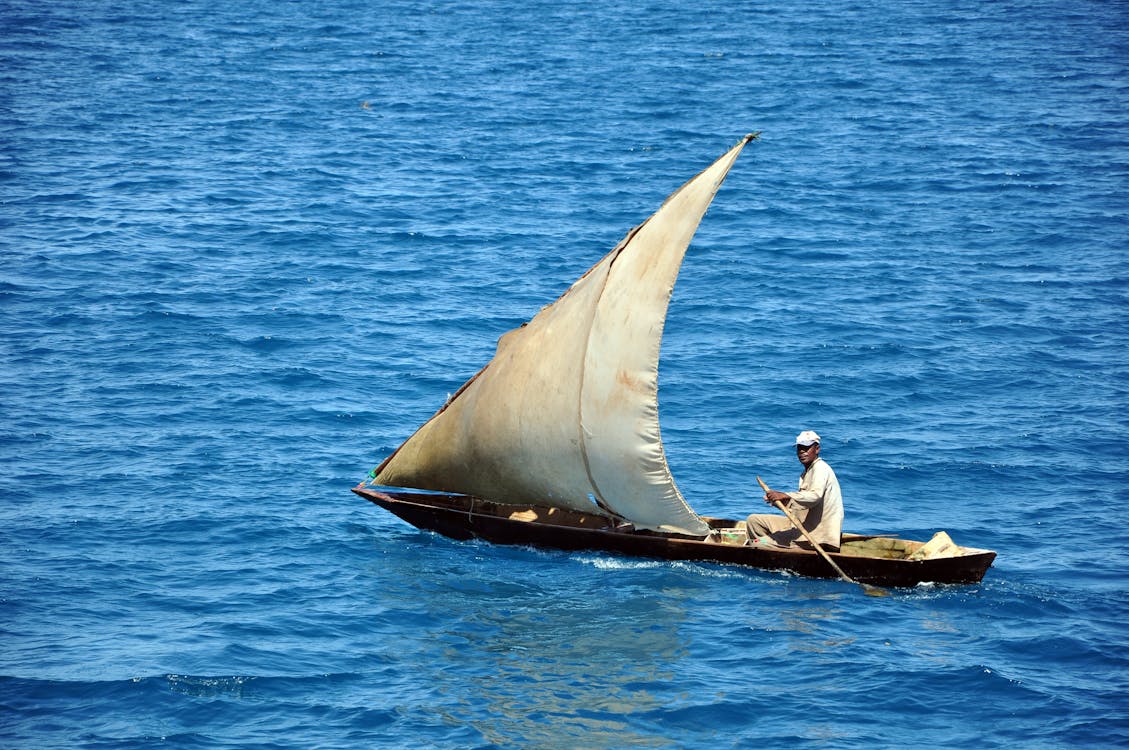 Credit: Maree – pexels.com
Zanzibar is an island off the coast of Tanzania, with beautiful beaches and a quaint old town. It is great for scuba diving, snorkeling, and swimming with dolphins.
Other trips that can be done are the Spice Tour, walks on the trail of spice and aromatic herb plantations (cost about 36 USD), and the Jozani Forest, which is home to a small population of red colobus.
Half or full-day tours are organized starting from 60 USD. You can move easily with the collective buses, or by taking part in organized tours.
Kilimanjaro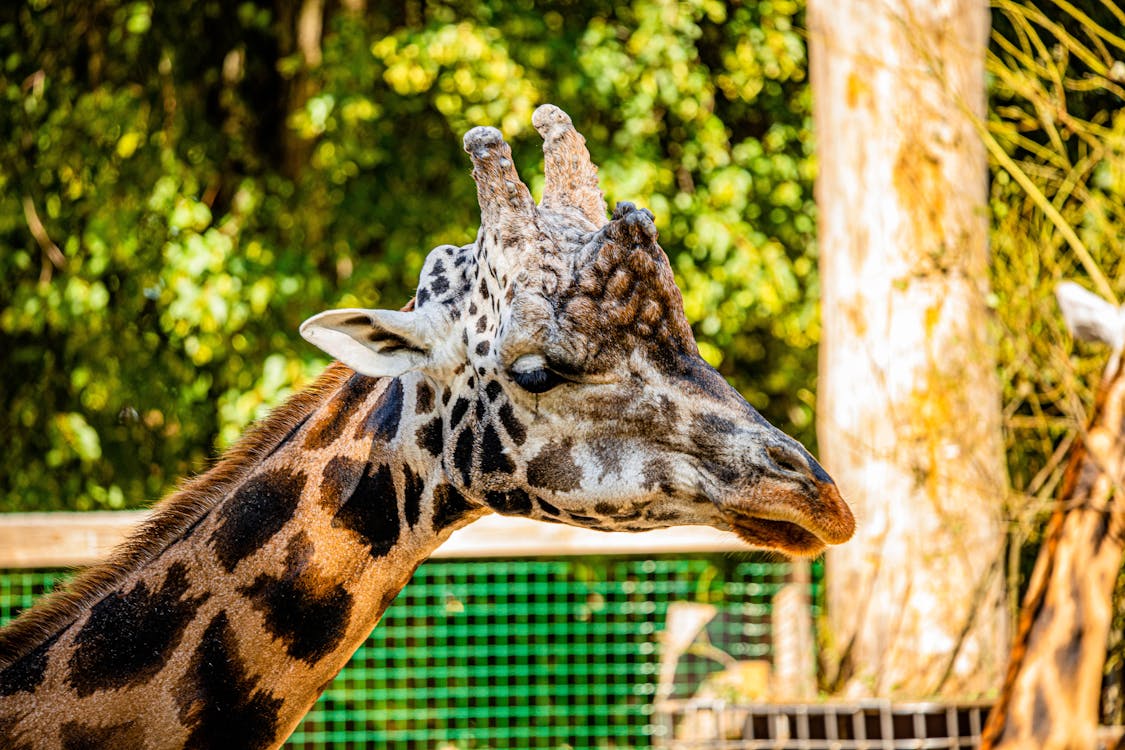 Credit: Klinstons – pexels.com
Kilimanjaro is the highest peak in Africa and several people come to Africa just to climb this famous mountain. You can do nature trails on the lower slopes and trekking up the mountain, to be booked either before arrival (paying more), or directly from Arusha or Dar es Salaam.
I recommend that you inquire to make sure your guide is honest, as there are often inefficient organizers. Generally, the trek lasts from 6 to 10 days with costs around 2,419 USD (depending on the duration, services, and activities).
Recommended Stay
7 days trekking on Kilimanjaro with an expert guide from 3,145 USD
Serengeti National Park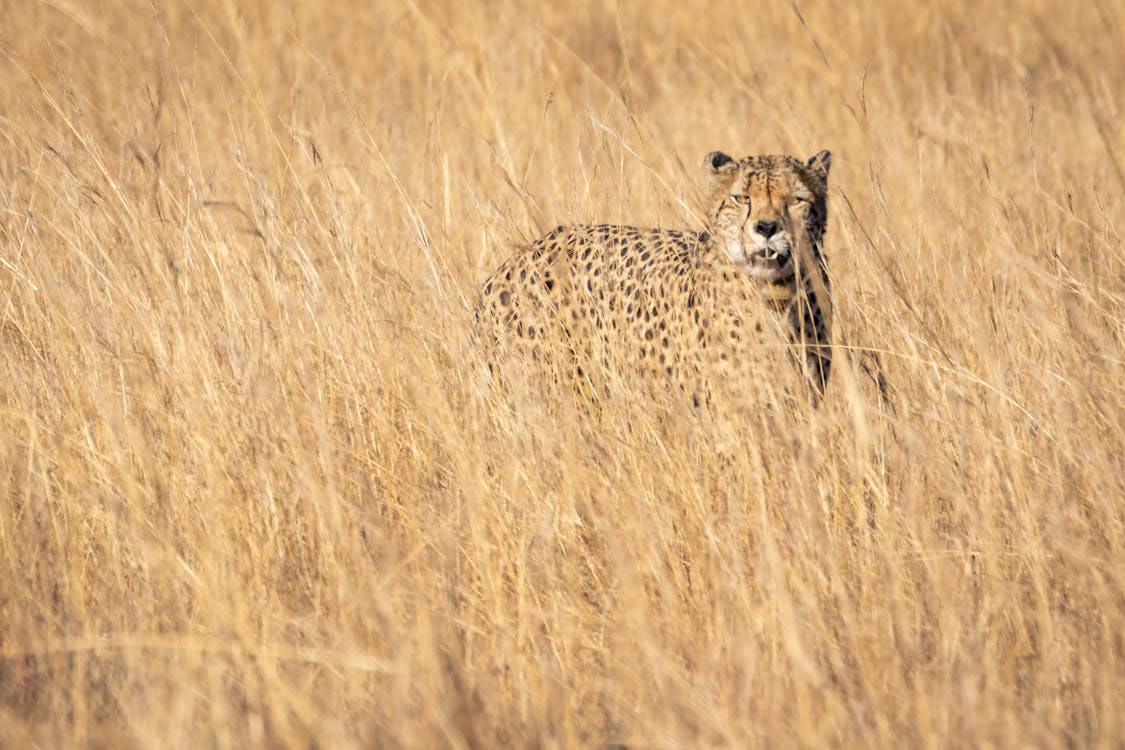 Credit: Ehlers – pexels.com
The Serengeti is home to a wide range of wildlife, including lions, leopards, hippos, cheetahs, elephants, zebras, buffaloes, crocodiles, gazelles, and wildebeests.
The big event that many want to see is the wildebeest migration, which occurs between the Serengeti and the Masai Mara (Kenya). Safaris are organized which can have varying duration, costs range from 302 USD to over 1,200 USD per night. To access it you need a 4×4 vehicle, but it is advisable to have a guide who knows the area (36.00 USD per day).
Recommended Length of Stay
A 5-day safari during the Great Migration from 4,234 USD is recommended
Marine Park of the island of Mafia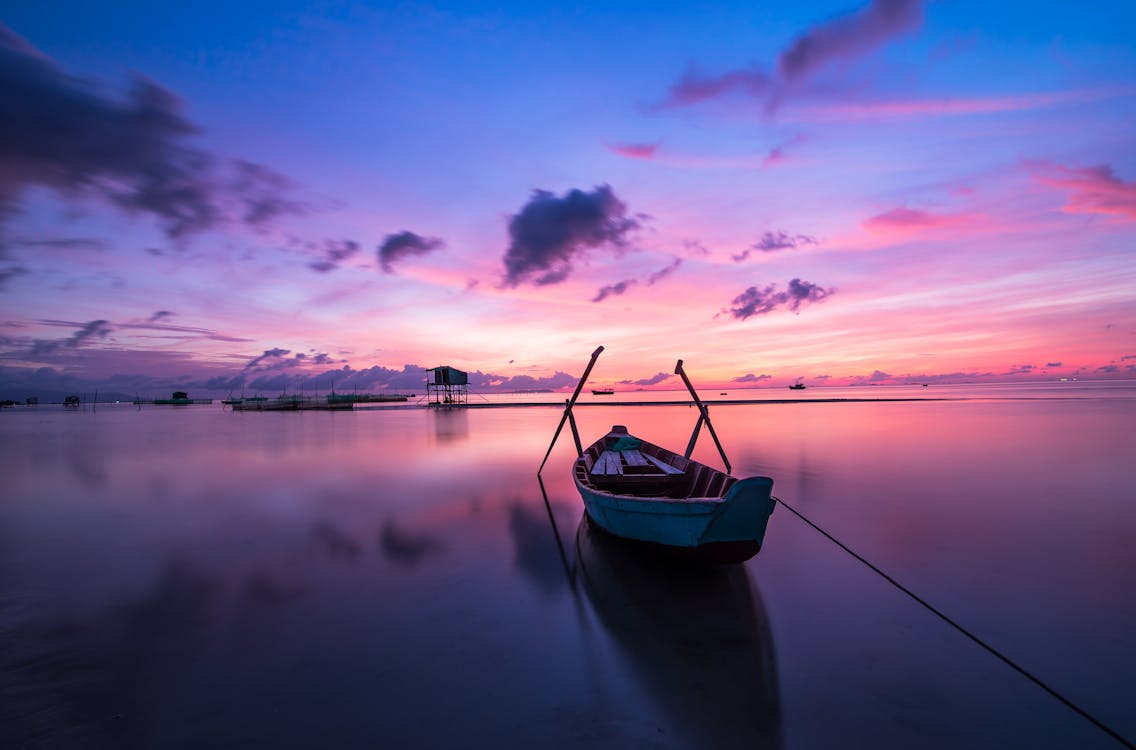 Credit: Pixabay.com
The Mafia Island Marine Park is located south of Zanzibar and boasts some wonderful spots for scuba diving and snorkeling. It features impressive biological diversity: from palm, baobab, and mangrove forests to over 130 bird species.
In the waters, there are colorful coral reefs, 400 species of fish, dolphins, sea turtles, and the dugong, a seal-like mammal
While diving you can get to spots where you can swim with whale sharks, as it is one of the few areas in the world where they congregate.
To enter the park, you have to pay a fee of 20 USD.
Mount Meru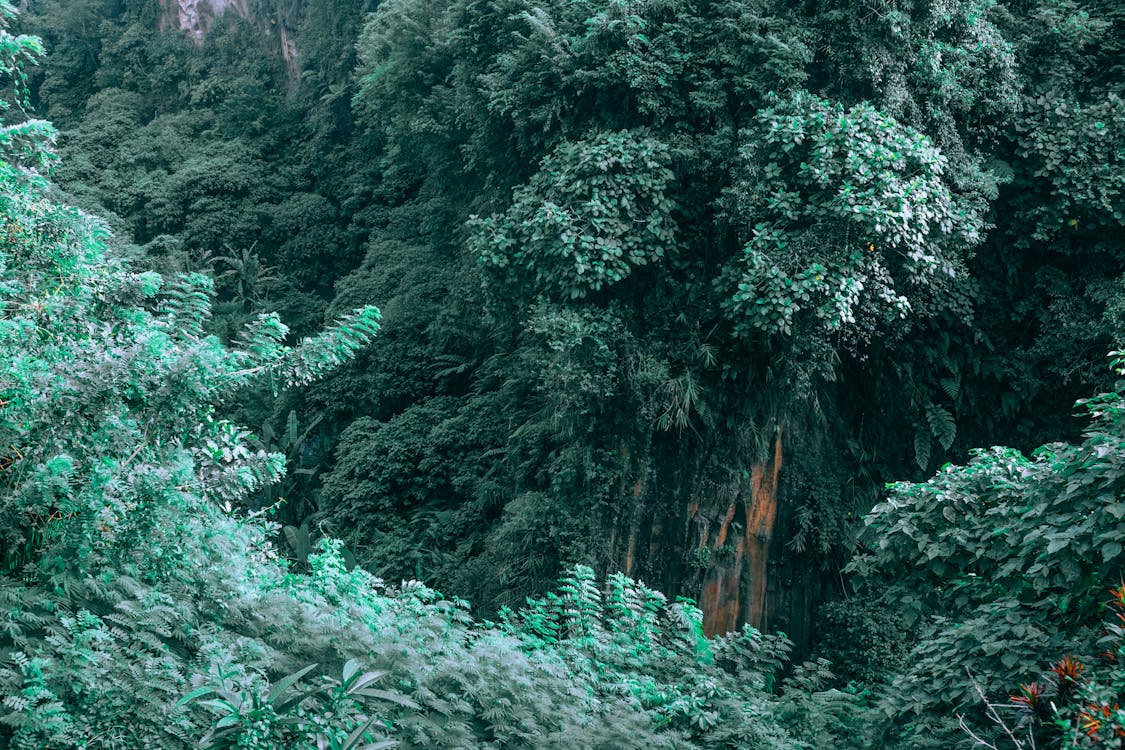 Credit: Orlova – pexels.com
Mount Meru is an active stratovolcano in Tanzania, located in Arusha National Park, 70 km west of Kilimanjaro. The mountain reaches an altitude of 4,566 meters, is surrounded by savannah, and is partly covered by forest. Mount Meru can be climbed and, to do so, it takes 3 to 4 days: short, but very tiring!
The mountain park of Arusha, where the mountain is located, contains different environments such as plains, lakes, and forests and many animals such as giraffes, zebras, antelopes, flamingos, buffaloes, and birds.
Some trips start to discover this wonderful place, with prices ranging from 96 USD for about 5-6 hours to 360 USD for a day.
Ngorongoro Conservation Area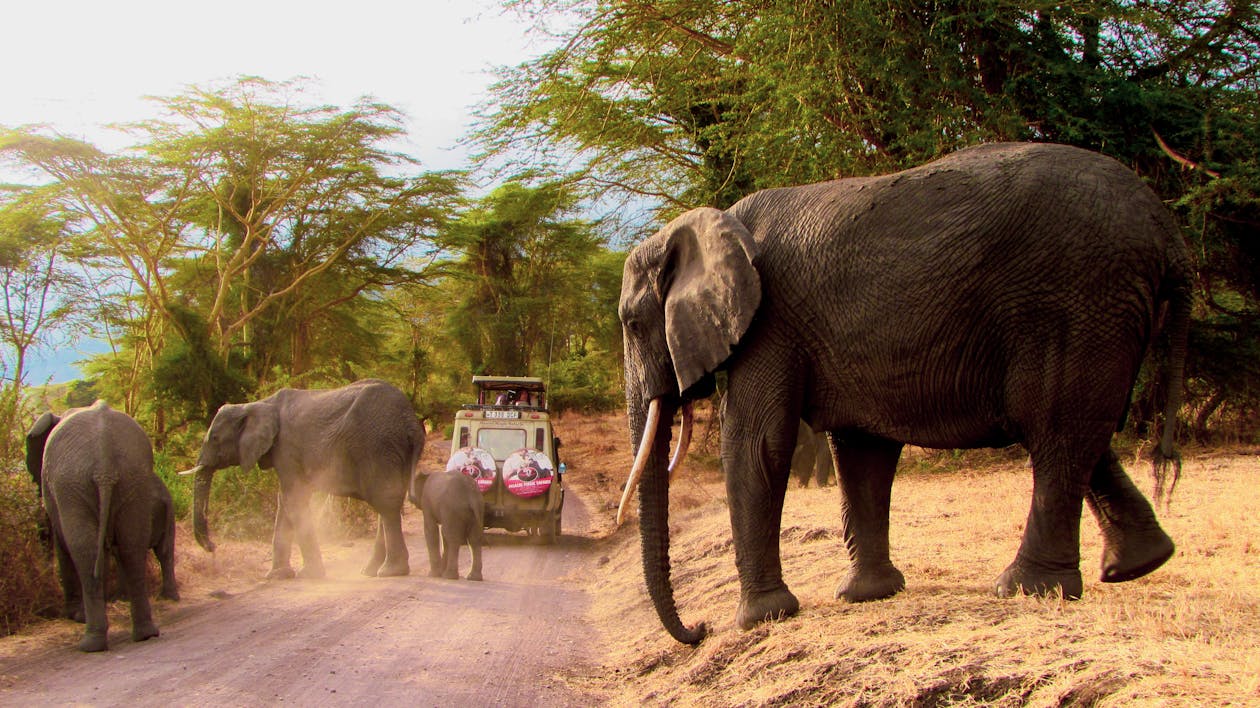 Credit: Maasai Magic – pexels.com
The Ngorongoro Conservation Area is a protected natural area near Kilimanjaro, which extends around the Ngorongoro crater.
The Ngorongoro area is formed by the same volcanic activity that generated Kilimanjaro and the Rift Valley, and consists of highlands around the crater (rich in elephants) and the crater itself, with animals similar to the Serengeti and a small population of rhinos blacks.
The area is a real ecosystem: in the center of the crater, there is a lake, while the savannah occupies the innermost area of the crater alternating with stretches of the swamp, acacia patches, and semi-desert areas.
Here you can take guided tours and one-day game drives with prices starting from 360 USD.
Pemba Island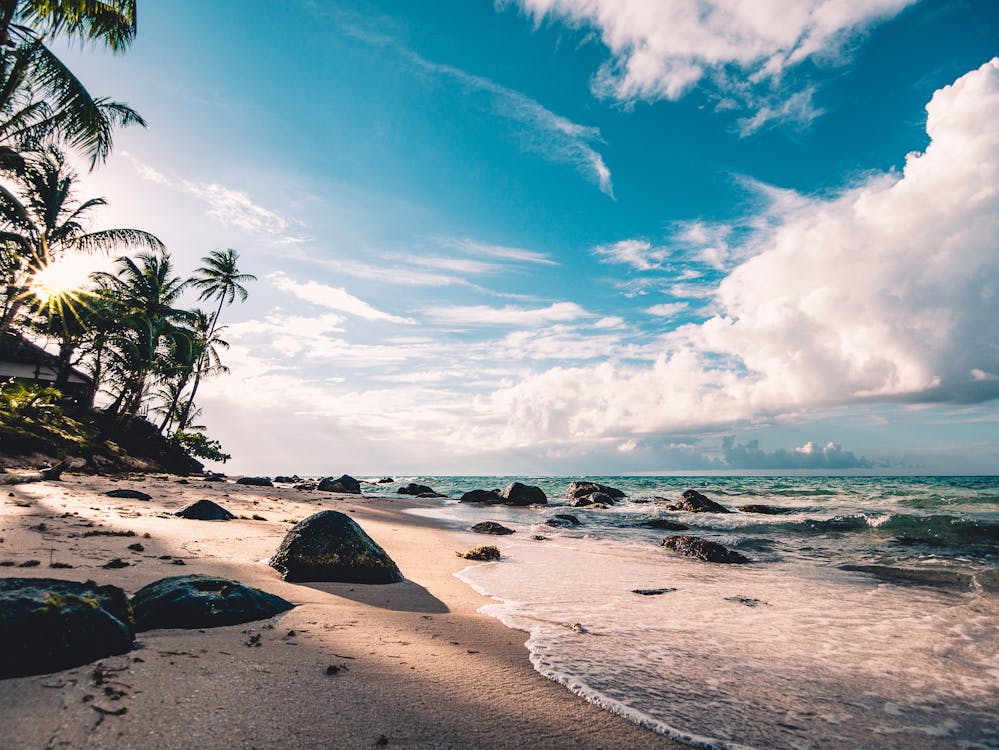 Credits: Wiktor – pexels.com
With its deserted beaches and lush vegetation, Pemba is one of the most fascinating islands in Tanzania.
Located north of the Zanzibar Archipelago, it offers a glimpse of paradise uncontaminated by mass tourism. It represents the ideal destination for those who love diving and snorkeling, thanks to its crystal clear waters that allow you to see up to 50 meters deep.
You can also visit its particular cities such as Chake Chake, Mkoani, and Wete, as well as make interesting naturalistic experiences among a great variety of plant species and marine animals.
Dar-es-Salaam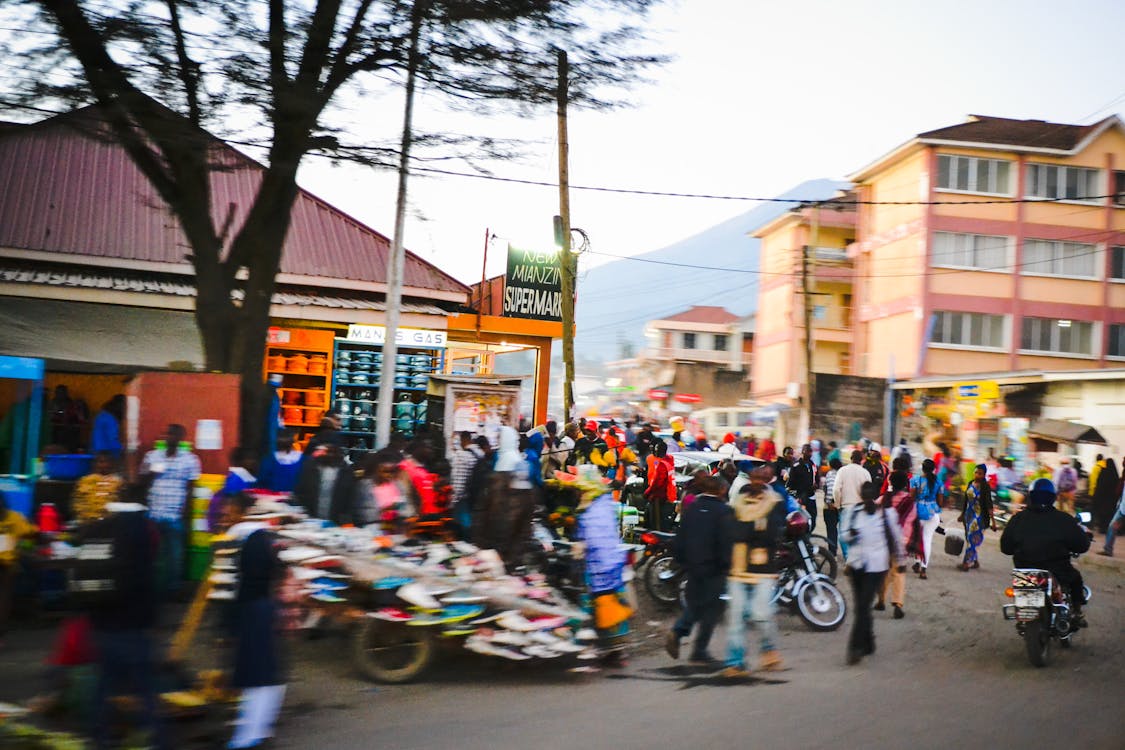 Credit: Blue Ox Studio – pexels.com
Dar-es-Salaam (Bongo to the locals) is the largest city in Tanzania and a natural harbor which, in addition to having a history full of memorable events, is a perfect fusion of international cultures. It has no particular attractions, but there is an atmosphere that makes a walk through its streets pleasant.
There are museums with ancient fossils, typical markets that are worth visiting, such as the Ocean Road fish market or the huge Kariakoo one.
Also, there is no shortage of beaches on the coast to relax on. In the city, travel by shared taxis and buses
Tarangire National Park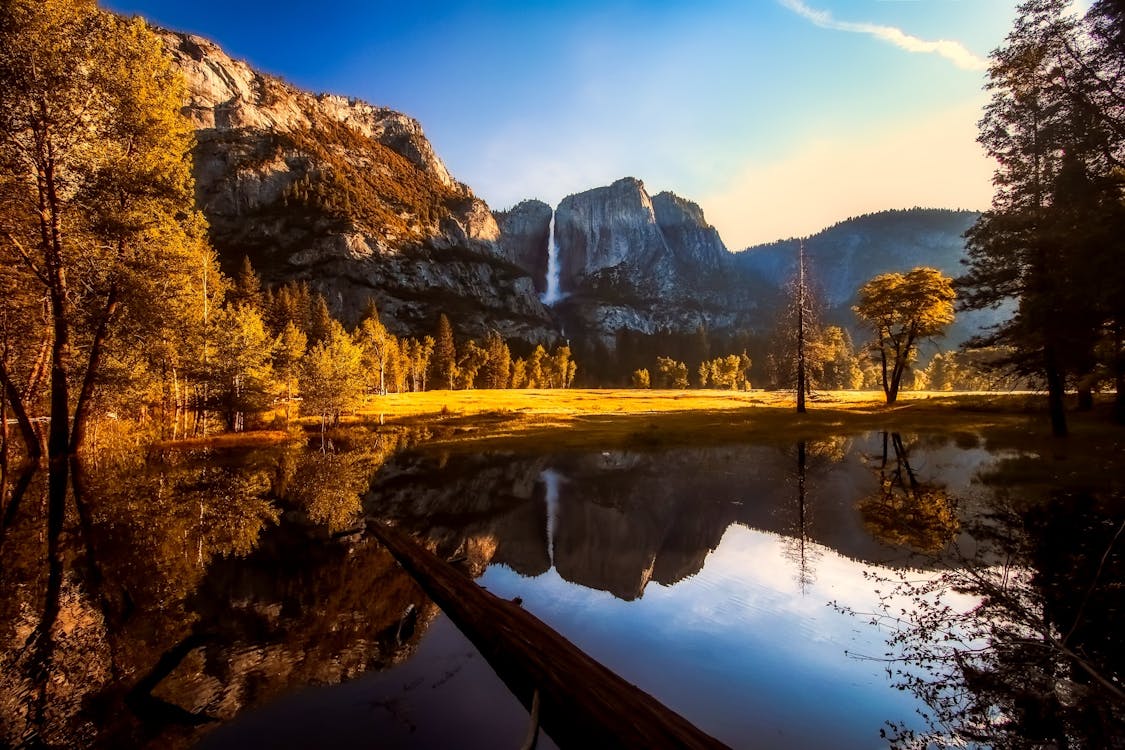 Credit: Pixabay.com
Tarangire National Park is located in the north of Tanzania and is named after the Tarangire River that flows within.
It has a high concentration of wildlife during the dry seasons but is known for herds of elephants, majestic baobabs, and more than 570 bird species, making it the ideal place for birdwatchers.
You can go on long walking safaris, or night safaris (the advice is to spend 1-2 nights).
Bongoyo Island Marine Reserve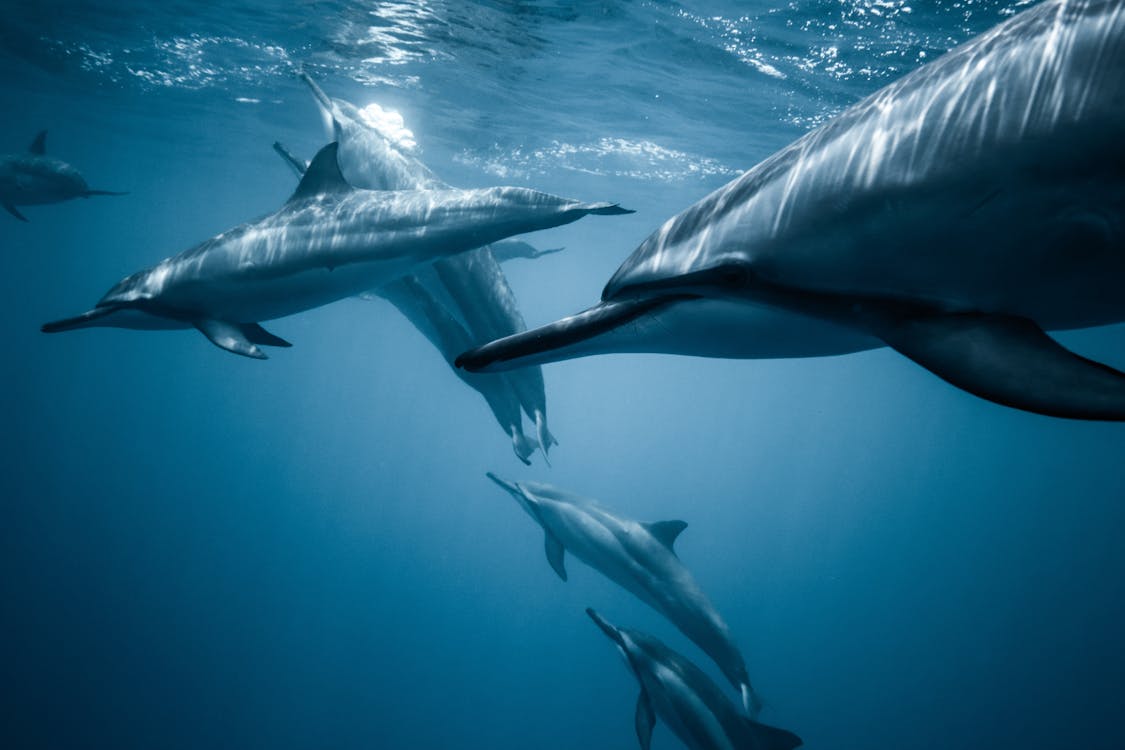 Credit: Bishop – pexels.com
Bongoyo Island is an island in Tanzania just north of Dar-es-Salaam. The island is part of a protected natural area that takes its name from it, known for its beautiful beaches and the opportunity to snorkel at the coral reef, which is 20 meters from the shore. The island is rich in vegetation and there are the ruins of a German settlement dating back to the First World War.
7-Day Itinerary: Special migration in the South of the Serengeti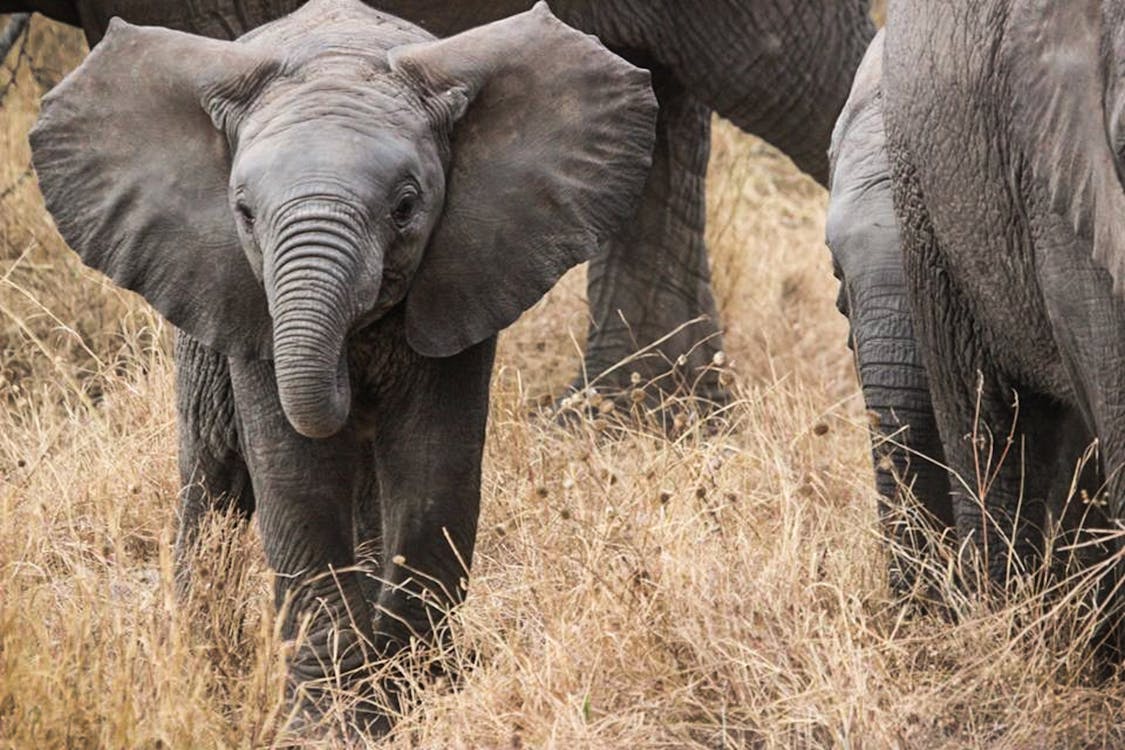 Credit: Pixabay.com
First Day
The arrival at Kilimanjaro airport and transfer to Arusha. Dinner and overnight at the lodge.
Second Day
Safari to Lake Manyara. At the end of the day visit the village of Mto Wa Mbu. Dinner and overnight.
Third-Day
The discovery of the Ngorongoro crater. At the end of the day, return to the hotel/lodge. Dinner and overnight.
Fourth Day
Safari to Ndutu, on the border between the Ngorongoro Conservation Area and the Serengeti National Park. From December to March, huge troops of wildebeest, zebras, and gazelles invade this endless plain. Dinner and overnight.
Fifth Day
Safari in the Ndutu region. In the afternoon visit the Masek lake in search of predators with their puppies. In the late afternoon, with the right light, the great migration can be photographed.
Sixth Day
Last day of safari in Ngorongoro. The passage in the afternoon in the Olduvai region, with the possibility of visiting a Masai village.
Seventh-day
The end of the trip and return to the airport.
How much do you need to spend?
Price per person starting from 3,000 USD. The fee includes: road transport in private Land Cruiser from the first to the last day of the safari, here are the basic things that you'll have to spend on:
English driver/guide
Overnight stays
Taxes
Full board
Entrance fees to national parks and reserve
An ice chest with bottled mineral water (1 liter/person/day)
Wildlife books
A 220V socket
A pair of binoculars.
The fee does not include: tips, drinks during lunch and dinner, personal purchases, international flights, visa for Tanzania, and visa for Kenya (50 $ USD = 51.35 USD each).
14 Days Itinerary: The best of the parks of the North and Zanzibar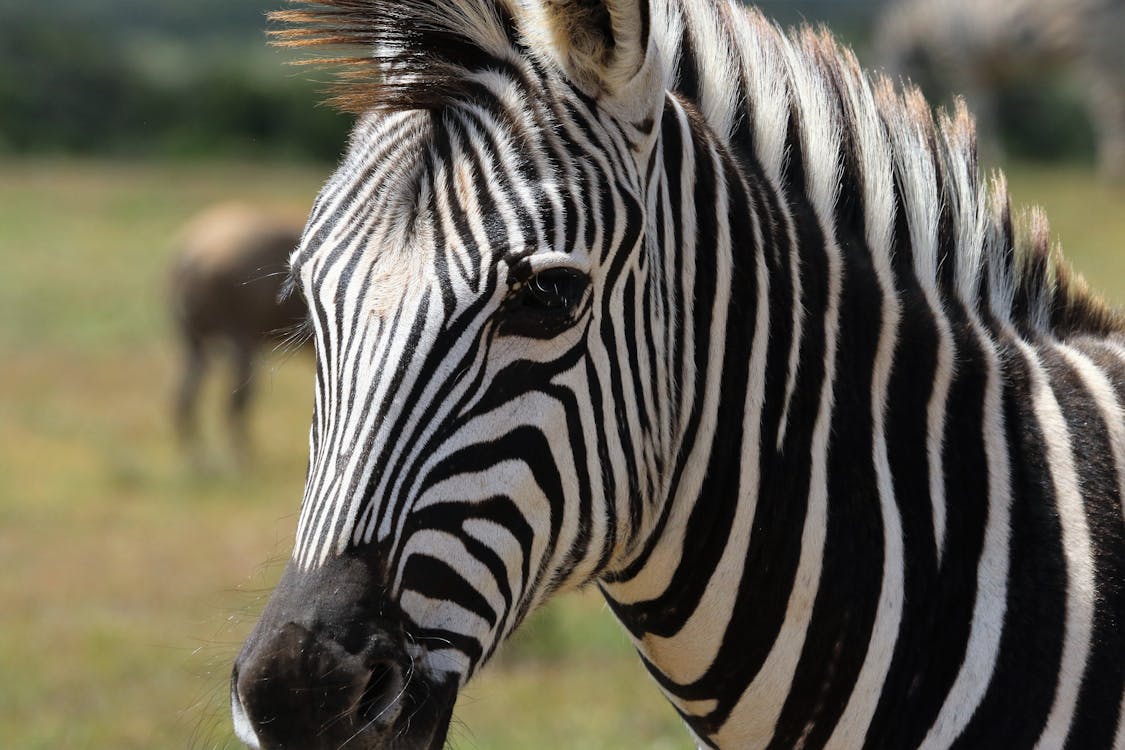 Credit: Ehlers – pexels.com
First day
The arrival at Kilimanjaro airport and transfer to Arusha. Free time, dinner, and overnight stay.
Second day
Game drive at Tarangire park.
Third day
Nature walk and game drive in the Manyara park.
Fourth day
Game drive at the Serengeti Park. You enter the Ngorongoro Conservation Area, continuing on the Ngorongoro plateaus to the entrance of the Serengeti park where the game drive begins.
Fifth day
Game drive in Serengeti Park.
Sixth day
Visit the Ngorongoro crater. Dinner and overnight.
Seventh-day
Visit a local village and departure for Zanzibar. Once in Zanzibar, transfer to the seaside resort. Full board.
From the eighth to the thirteenth day
Relax on the beach of Zanzibar.
Fourteenth day
Last hours of relaxation and then transfer to Zanzibar airport with a possible stop in Stown Town. End of the trip.
How much do you have to spend?
Price per person starting from 3,870 USD.
The fee includes the following:
Transfers
Admissions to the parks valid for 24 hours
Activities indicated in the program
Jeep 4×4 for the exclusive use of Land Rover or Toyota Land Cruiser with sunroof and unlimited mileage
Fridge (or cooler bag)
Binoculars
Battery charger
Full board unless otherwise indicated in the program, mineral water, 1 beer and one soft drink per person per day on the jeep, medical insurance.
The fee does not include:
International flights
Visa
Drinks at hotels
Lodges and tented camps
Laundry service
Supplements for the Christmas/New Year period, Easter and August
Tips and personal expenses.
Activities not included:
Balloon safari in the Serengeti, 680 USD per person
Night Safari in the Manyara Park 181 USD per person
Masai Boma Village 120 USD per person
Trips on foot or by bike in the savannah 48 USD per person
Nature walk at Lake Duluti 48 USD per person
Horseback riding 110 USD per person