Visiting an aquarium is an experience none of us, young and old, can never forget. There are so many mesmerizing aquariums across the globe that will leave you speechless, even if you're not into fish that much. But which are the most beautiful ones? Let's keep on reading to find out the 15 most beautiful aquariums in the world.
15. Okinawa Churaumi Aquarium, Japan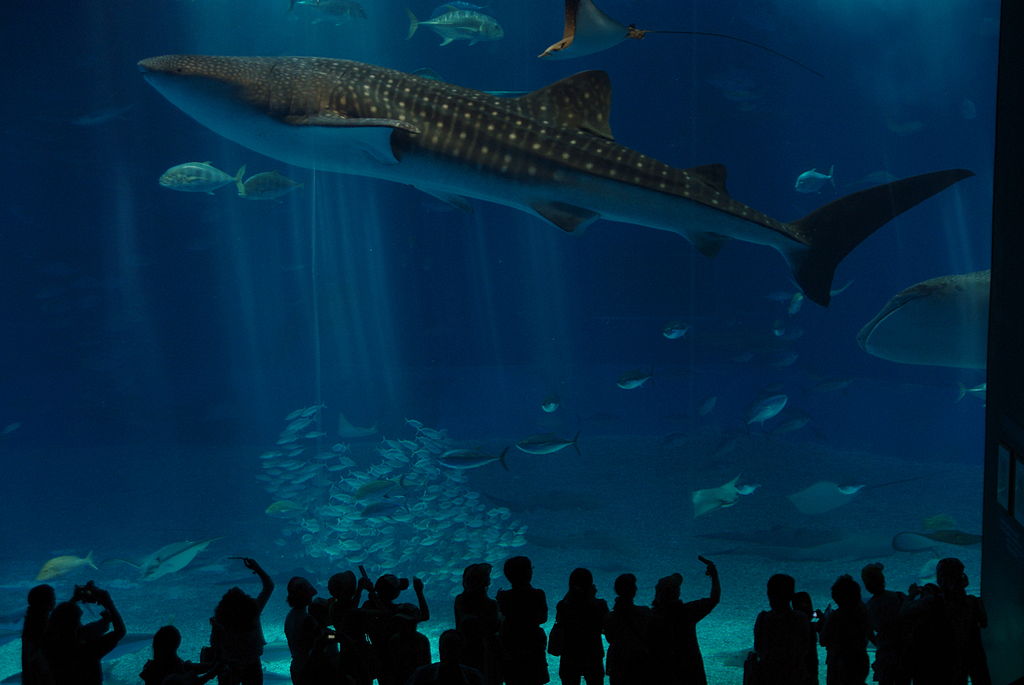 Location: Okinawa, Japan
Size: 10.000 cubic meters of water
Established in 2002, this aquarium has one of the largest tanks in the world. It is located in the Kuroshio Sea, made up of 7 and a half million liters of water. All in all, the aquarium consists of 77 tanks. Sharks and whales are kept together with other fish species.
14. uShaka Marine World, South Africa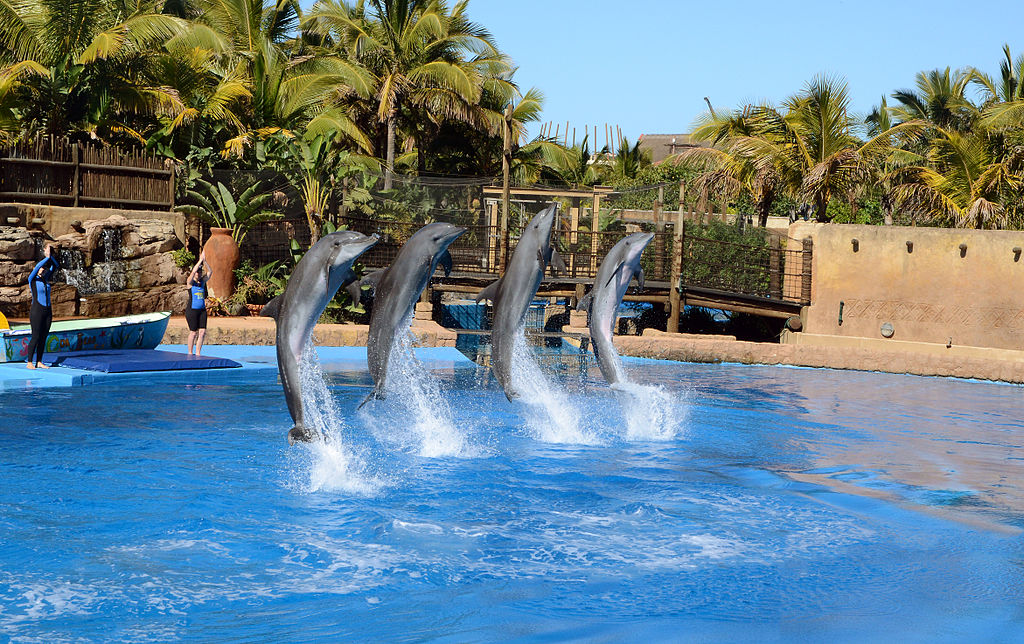 Location: Durban, South Africa
Size: 17.500 cubic meters of water
Built to look like a shipwreck, this aquarium offers a unique atmosphere – you can eat underwater and the seabed is full of tanks. The aquarium is home to many different shark species.
13. Shanghai Ocean Aquarium, China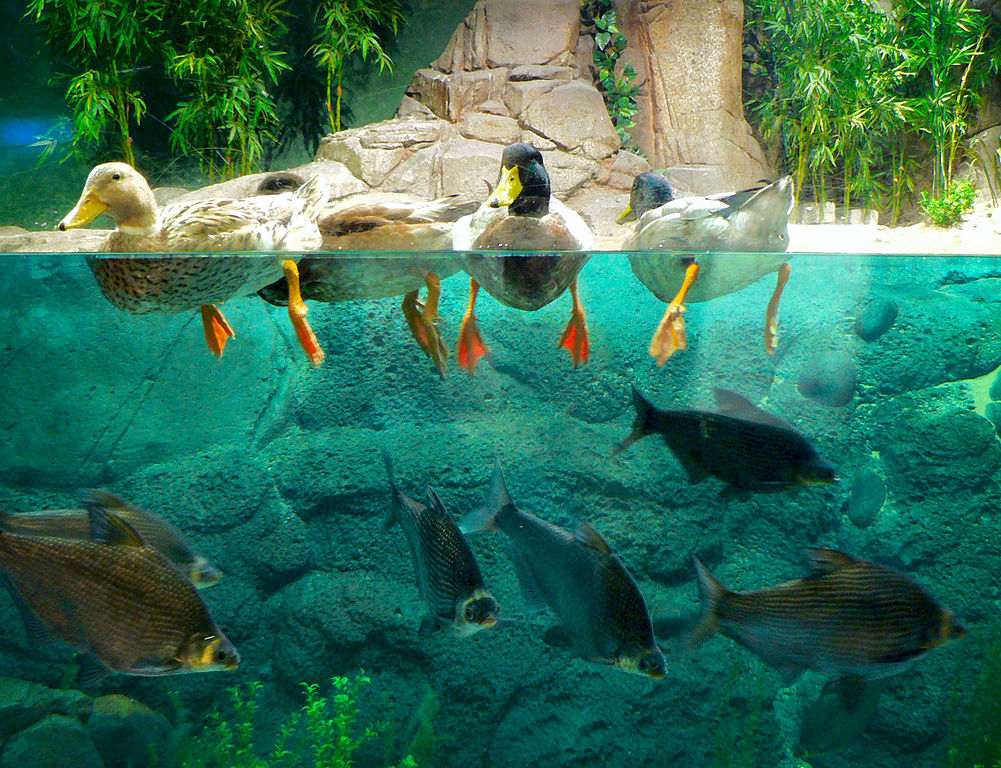 Location: Shanghai, China
Size: 4.900 cubic meters of water
This aquarium features a 155-meter long underwater tunnel where visitors can walk to admire marine species. But what makes this aquarium unique is the presence of numerous endangered species from the Yangtze River, including the Yangtze crocodile and the giant salamander.
12. Monterey Bay Aquarium, USA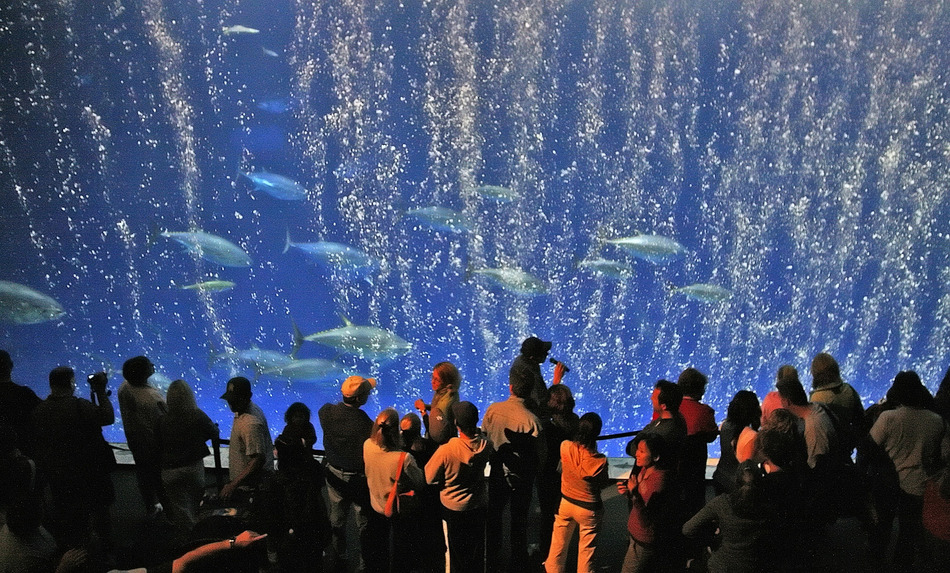 Location: Monterey, California
Size: 8.000 cubic meters of water
Opened in 1984, this aquarium houses more than 35.000 animals of around 630 different species, which makes it one of the best-equipped aquariums in the world. But which animals are there? All of them: whales, sharks, tuna, sea otters, jellyfish, sardines, and more.
11. Oceanografic, Spain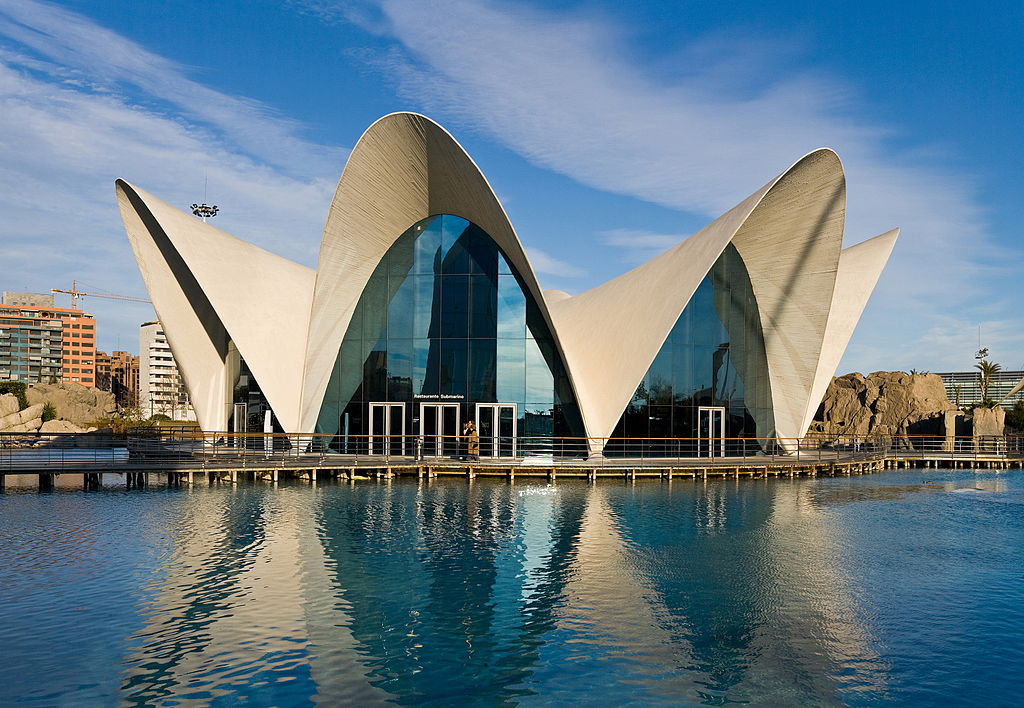 Location: Valencia, Spain
Size: 42 million liters
Now, we move to Europe, more precisely to Valencia. In the center of the city of arts and sciences, in a decidedly impressive futuristic complex, is the Oceanografic. This aquarium houses marine creatures from 3 ecosystems: Arctic, Antarctica, and the Mediterranean Sea. It is considered the largest aquarium in Europe.
10. Trkuazoo, Turkey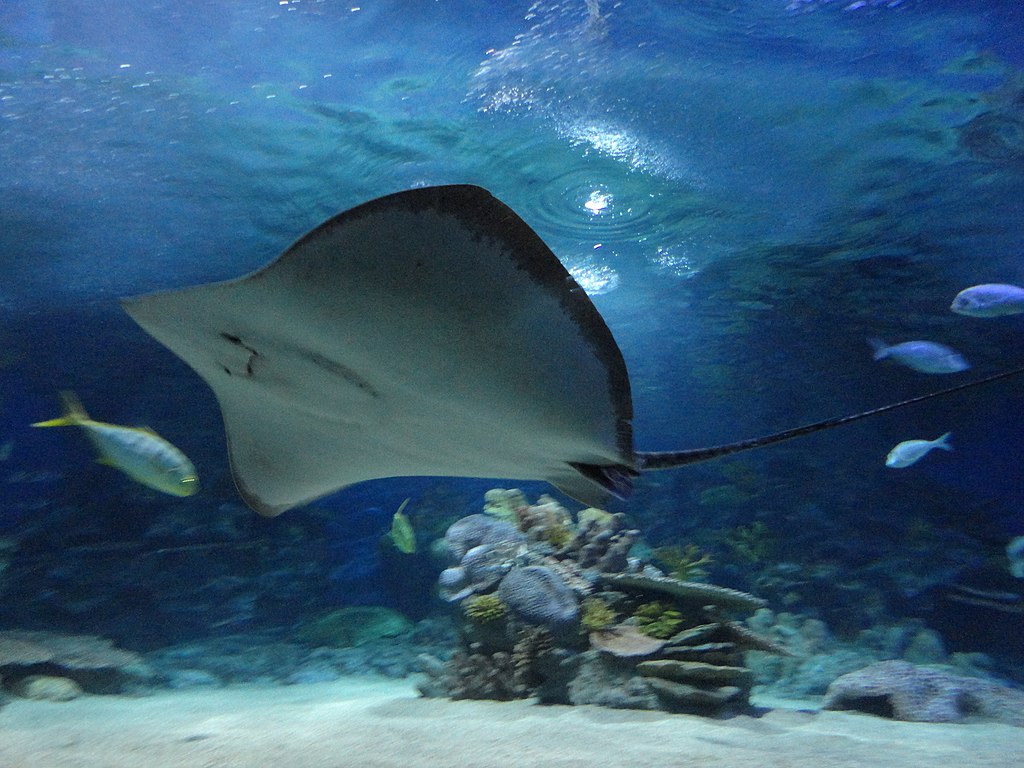 Location: Istanbul, Turkey
Size: 7.000 cubic meters of water
This aquarium has been opened in 2009 and is located inside the Forum Istanbul Shopping Mall. It is divided into different zones: tropical seas, flooded forests, and rainforests. It houses around 10.000 marine animals.
9. Aquadom, German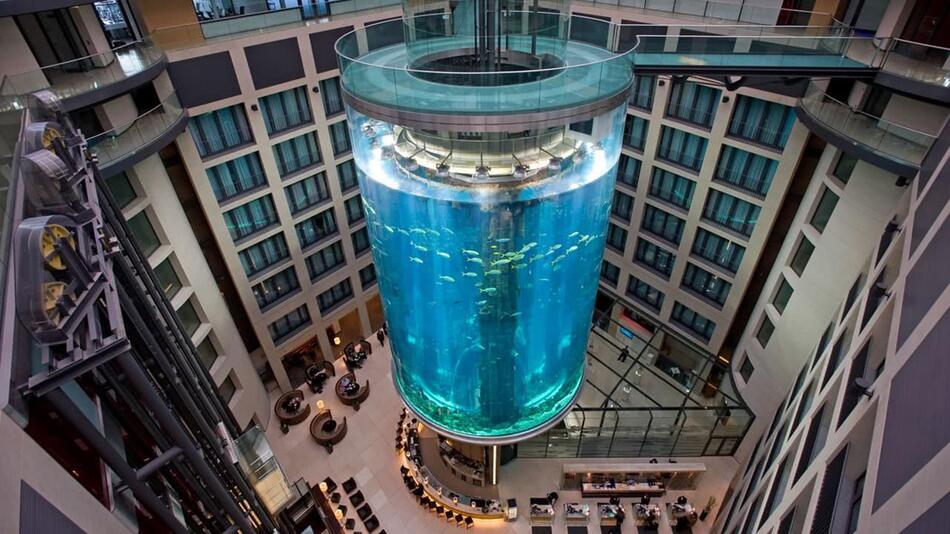 Location: Berlin, Germany
Size: 1 million liters of water
The Aquadom is located inside the Radisson Hotel in Berlin and is very specific. Namely, the aquarium has a cylindrical shape, 25 meters high by 11 meters in diameter. It houses around 2.600 specimens. There is also a transparent elevator that moves upwards/downward on the right of the cylinder.
8. Aquarium of Genoa, Italy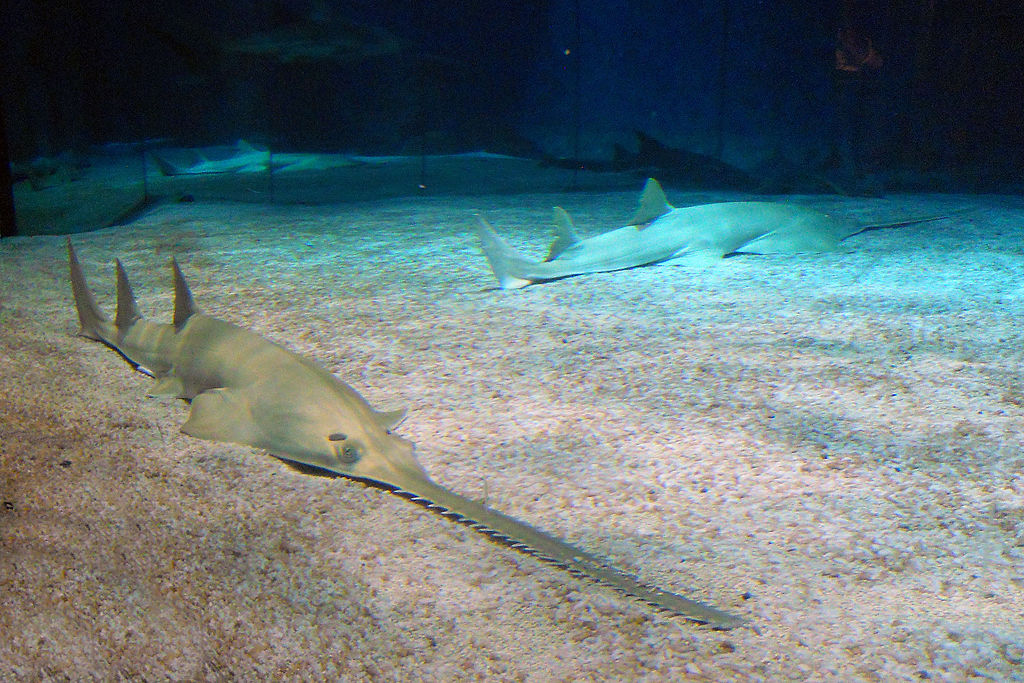 Location: Genoa, Italy
Size: 6 million liters of water
After the one in Valencia, the Genoa Aquarium is the second largest in Europe.  It was opened in 1992 in the ancient port of Genoa. In total, there are 15.000 animals of 400 different species. An interesting event visitors can experience there is the dolphin meal, which happens twice a day.
7. Georgia Aquarium, USA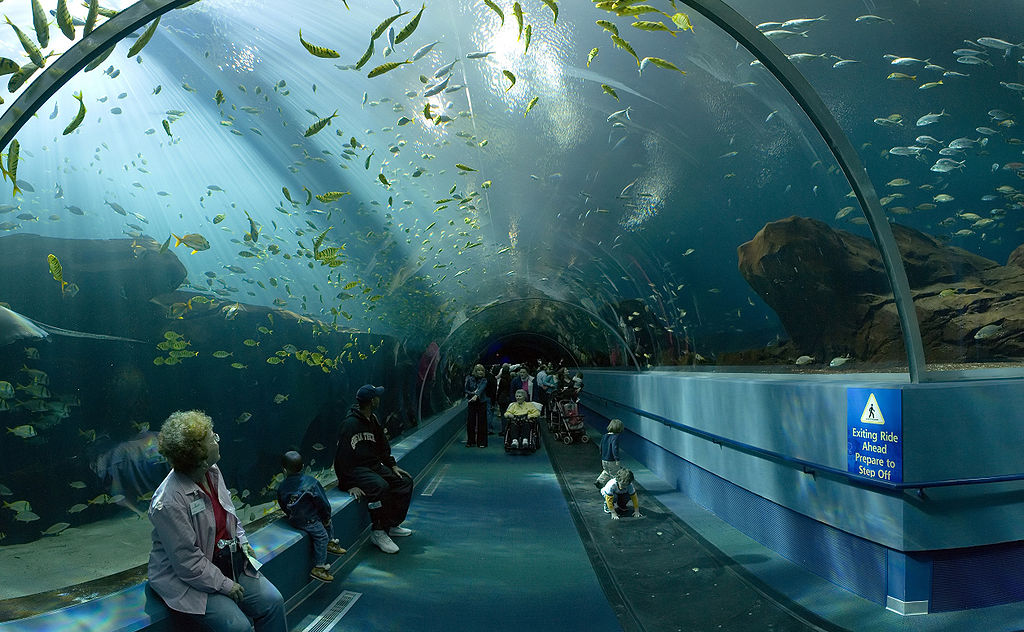 Location: Atlanta, Georgia
SIze: 40 million liters of water
The Georgia Aquarium was opened in 2005, thanks to a large donation from a private individual. It is divided into several sections, including the splendid Ocean Voyager, the largest tank in the world with 24 million liters.
6. The Deep Aquarium, Great Britain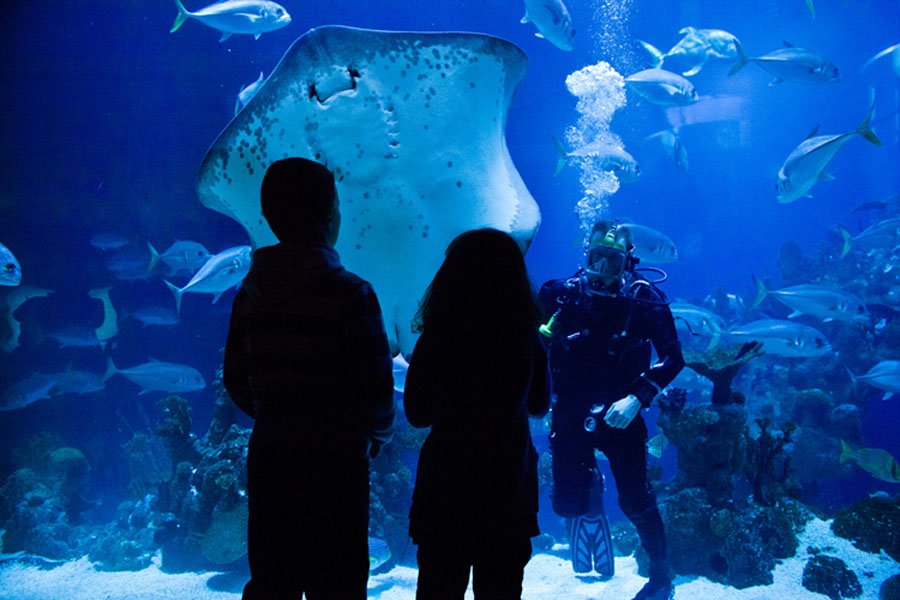 Location: Hull, England
Size: 2.5 million liters of water
Although smaller in size than the others listed so far, the Deep Aquarium is one of the most impressive on this list. It is home to 7 varieties of shark species and over 3.500 different types of marine animals.
5. Dubai Aquarium and Discovery Center, United Arab Emirate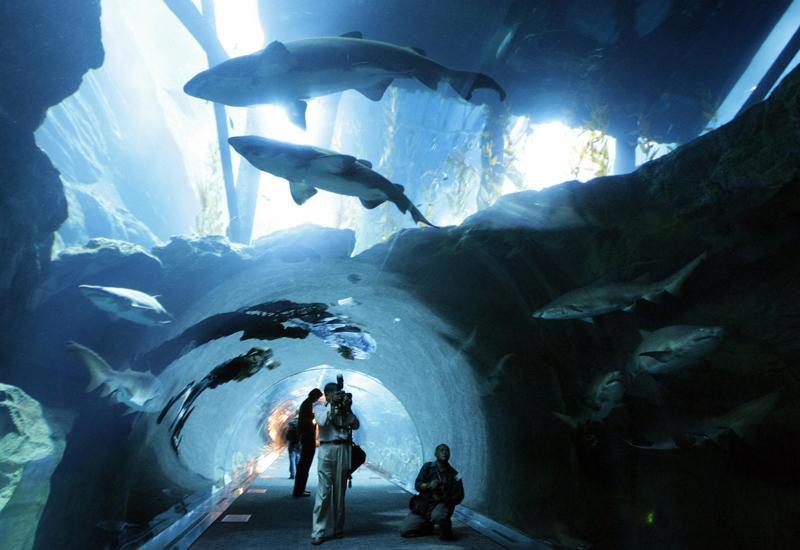 Location: Dubai, United Arab Emirates
Size: 10 million liters of water
The Dubai Aquarium stands among the top 5 most beautiful aquariums in the world. This city has invested a lot in recent years to become an international tourist destination and they did it flawlessly. Thi aquarium is home to over 33.000 marine animals of 85 different species.
4. Marine Life Park, Singapore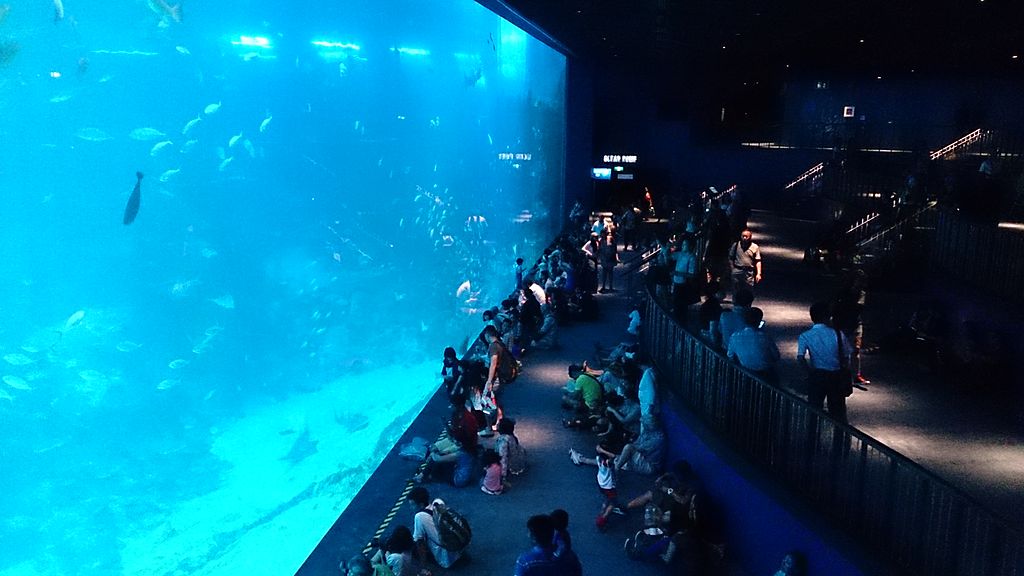 Location: Sentosa, Singapore
Size: 45 million liters of water
This tourist attraction is divided into two parts: the SEA Aquarium on one side and the Adventure Cove Waterpark on the other. The aquarium is enormous, with 45 million liters, and it used to be the largest in the world before the Chinese one arrived. Nonetheless, it houses over 100.000 marine animals.
3. Poseidon Undersea Resort, Fiji Islands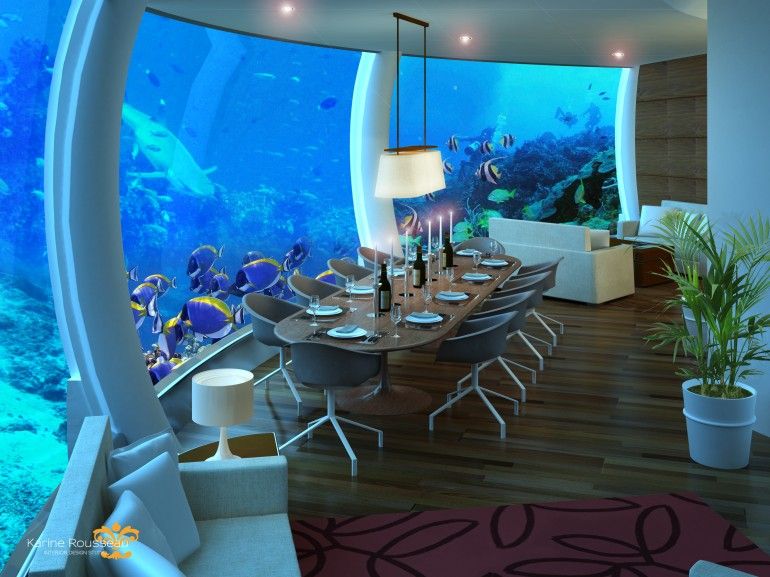 Location: Private Island of Fiji
Size: n/a
This aquarium goes beyond all classical rules as it's actually a luxury hotel built in the waters of the Fiji Islands. It has panoramic windows that allow tourists to admire the marine creatures. The cost? $30.000 per week.
2. Oceanário, Portugal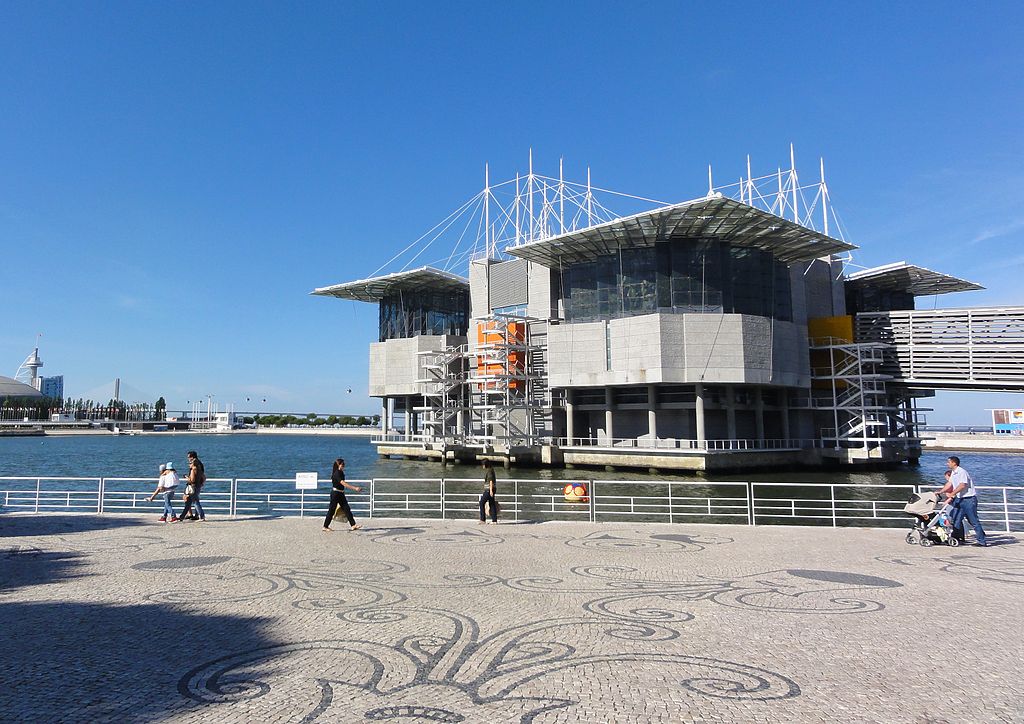 Location: Lisbon, Portugal
Size: 8 million liters of water
The Oceanário aquarium, in Lisabon, is one of the most popular aquariums in Europe. Inaugurated in 1998, the building is located on the banks of Darsena, in the Parque das Nações, the area that hosted Expo '98. The large central tank hosts species that live in the open ocean.
1. Two Oceans Aquarium, South Africa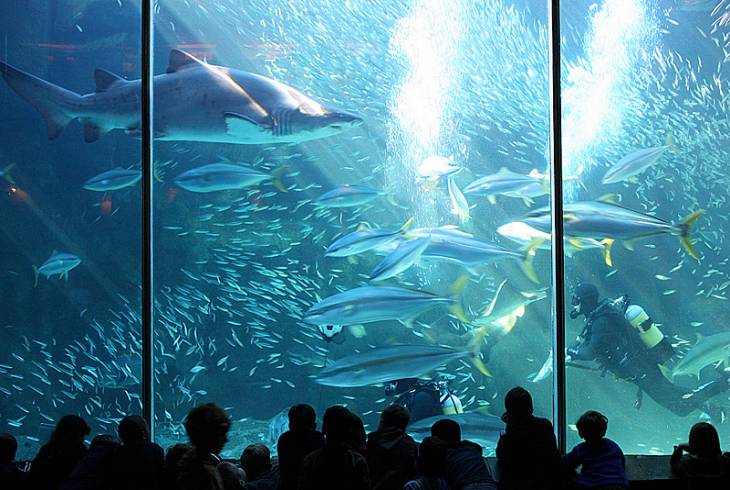 Location: Cape Town, South Africa
Size: 2 million liters of water
For the second time on the list, South Africa takes the first position thanks to its Two Oceans Aquarium. Located in Cape Town, this aquarium was opened in 1995. Its location is very special as it's actually located where the Atlantic Ocean and the Indian Ocean join. In the various educational routes, young and old can admire species from the two different oceans.