Europe is rich in cities of art, seas, lakes but also in wonderful gardens. Some of them are extremely popular and visited by millions of people from different countries due to their particular beauty and the tranquility they offer. Almost all European capitals are full of beautiful green spaces that leave you speechless and serve as a relaxation area.
Would you like to spend your days in some of them?
Then, let's look at the 20 most beautiful gardens in Europe!
20. English Garden of the Royal Palace of Caserta – Italy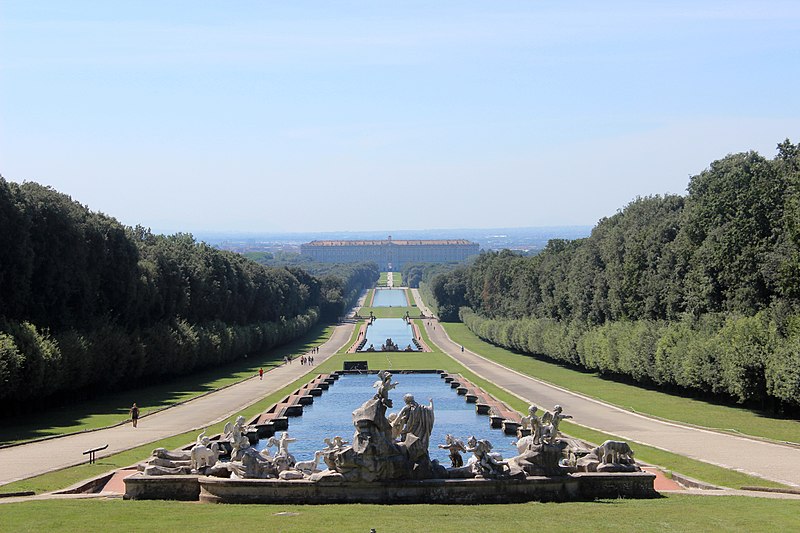 It is a splendid garden, located inside the Park of the Royal Palace of Caserta, one of the most beautiful attractions in the entire Campania. Commissioned by Queen Maria Carolina of Austria, in the intentions of the Reale, this was to become the most beautiful garden in Europe.
In the grove called "Labyrinth", there is a lovely pond of water lilies. There is also a cryptoporticus, a fake Roman ruin. The park and the gardens are open at fixed times which vary according to the time of year.
Entry fee for the Palace + Gardens: €12 (€ 6 reduced)
Address: Viale Douhet, 2 / a – 81100 Caserta (Italy)
19. Kew Gardens – London, UK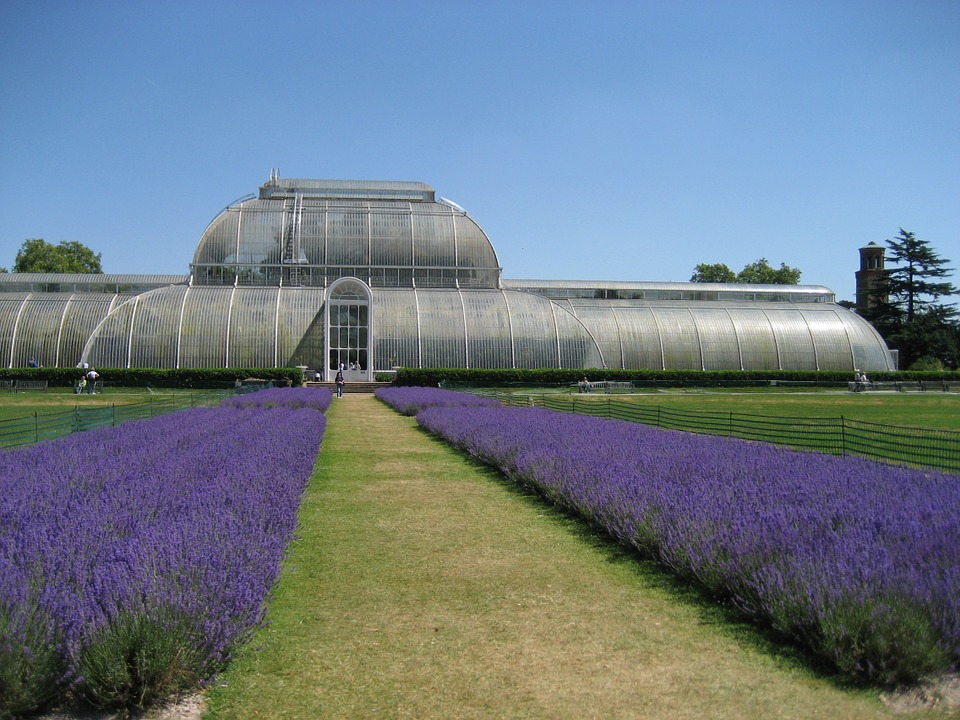 These gardens were originally named Royal Botanic Gardens. They are located 10 km southwest of London and are created on the origins of the Kew House, which was created by Lord Capel of Tewkesbury. They were later expanded to reach the current size of 130 hectares.
Entrance fee: £16 (€18,5) with free guided tours every day
Address: Richmond TW9 3AB (UK)
18. Eden Project – Cornwall, UK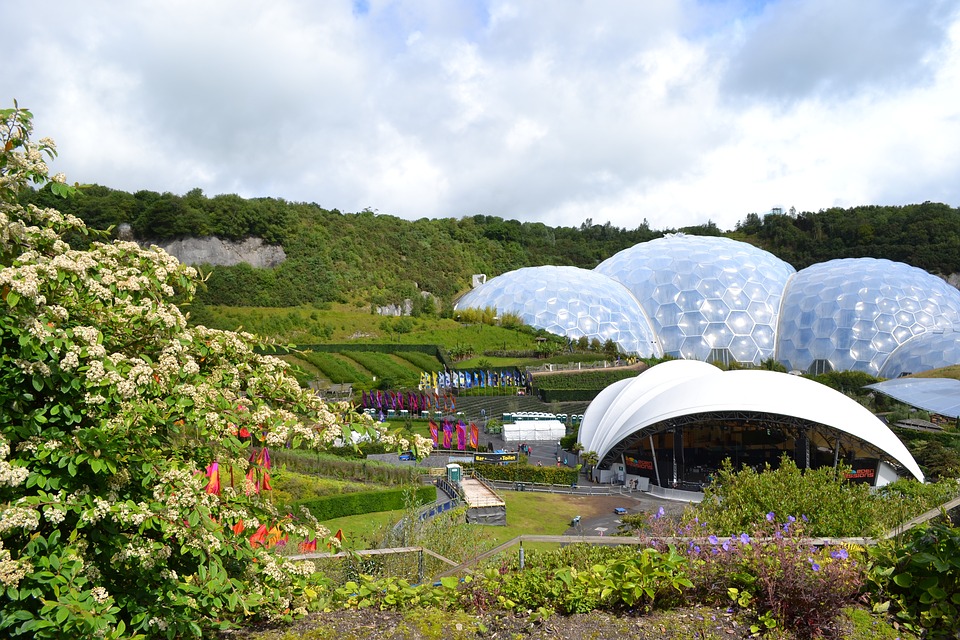 Still in England, we move to Cornwall to see the beautiful Eden Project garden and botanical tourist complex. This complex is written on the UNESCO World Heritage List. The garden is home to two of the largest biospheres in the world, with over 100,000 plants from all continents.
Entrance fee: £25 (approximately €29), open every day from 10 am to 4 pm
Address: Bodelva, Par PL24 2SG (UK)
17. Schonbrunn Castle Garden – Vienna, Austria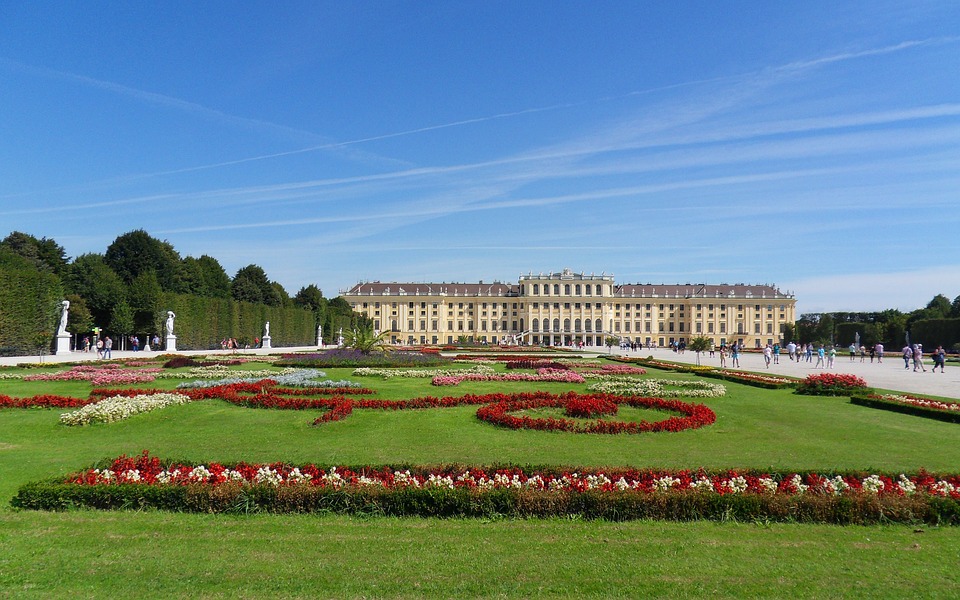 It's one of the most popular tourist destinations in Austria. It's located in the imperial palace where the royal family lived during the Austro-Hungarian period.
Entrance fee: from €14 and up, depending on the tour chosen. Open from 6:30 am to 7 pm from September to October, and from 6:30 am to 5 pm from October to February.
Address: Schönbrunner Schloßstraße 47, 1130 Wien (Austria)
16. Kylemore Abbey Garden – Connemara, Ireland
Now we move to Ireland, to admire the gardens of the Kylemore Abbey, founded in 1867 by the Benedictine nuns. The beautiful Victorian gardens are enclosed by walls and have been restored thanks to donations.
Entrance fee: €13, open every day from 9 am to 5 pm
Address: Kylemore, Pollacappul, Connemara, Co. Galway (Ireland)
15. Campo Grande – Valladolid, Spain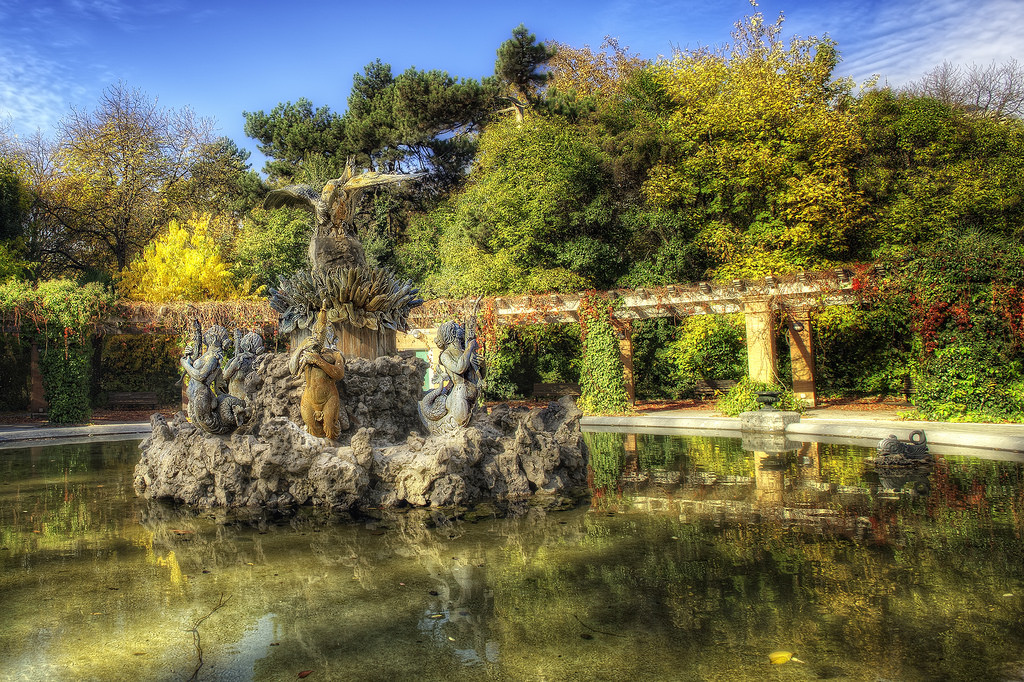 It's a large public park located in the city center of Valladolid, Spain. Triangular in shape, it's spread over 11.5 hectares. This garden has ancient origins, dating back to the end of the 18th century. It's home to many species of birds.
Entrance fee: free, open every day until 10 pm
Address: Paseo de Zorrilla, s/n, 47007 Valladolid (Spagna)
14. Claude Monet Gardens – Giverny, France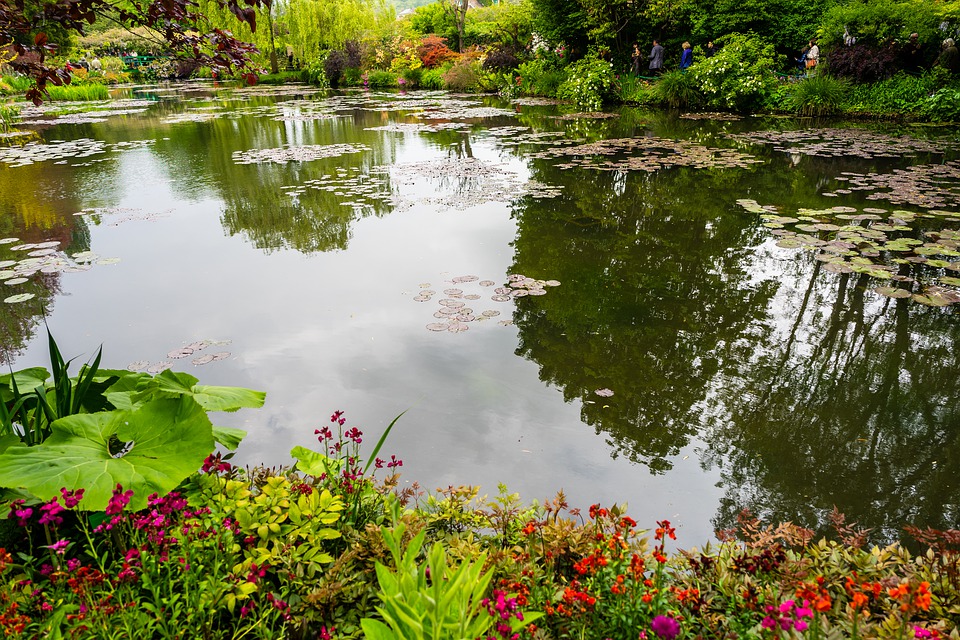 Claude Monet loved art and nature. His house and gardens in Giverny, Upper Normandy, are really worth a visit. The gardens are full of roses wrapped around the arches, colorful tulips, and even an aquatic garden.
Entrance fee: €9,50 house + gardens
Address: Rue Claude Monet, 84 – 27620 Giverny (France)
13. Gardens of the Villandry Castle – Loire Valley, France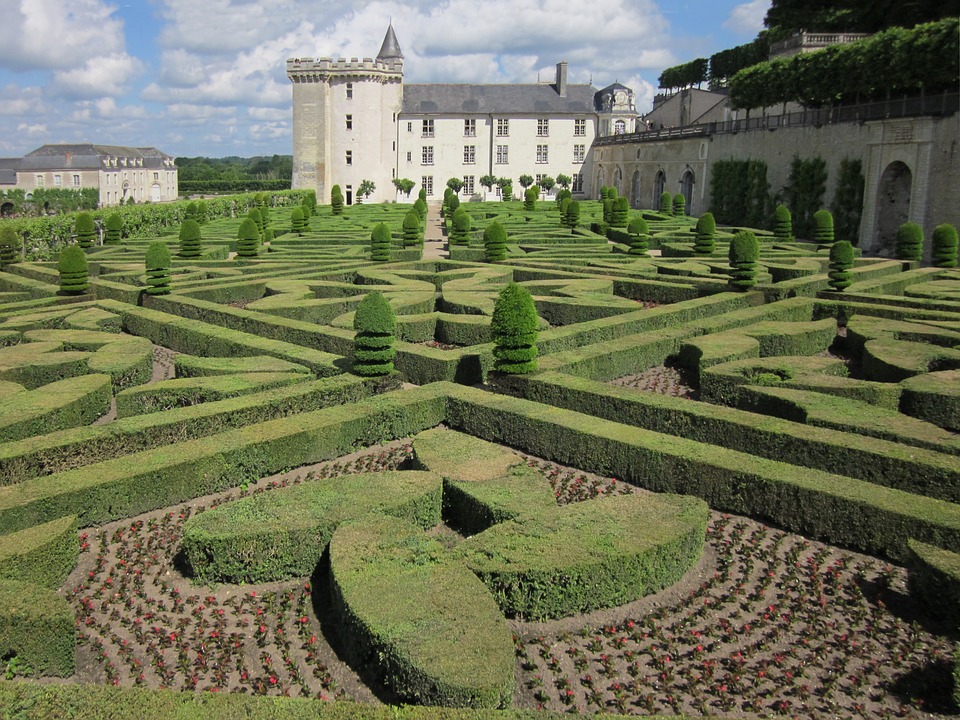 Still in France, we, now, move to Loire Valley to admire the mesmerizing gardens of the Villandry Castle. As a matter of fact, the castle is known for its 6 beautiful gardens, all of which are written on the UNESCO World Heritage List.
Entrance fee: €10, open all year from 9 am to 5 pm / 6 pm / 7 pm (depending on the time of year)
Address: 3 Rue Principale – 37510 Villandry (France)
12. Gardens of the Arcen Castle – The Netherlands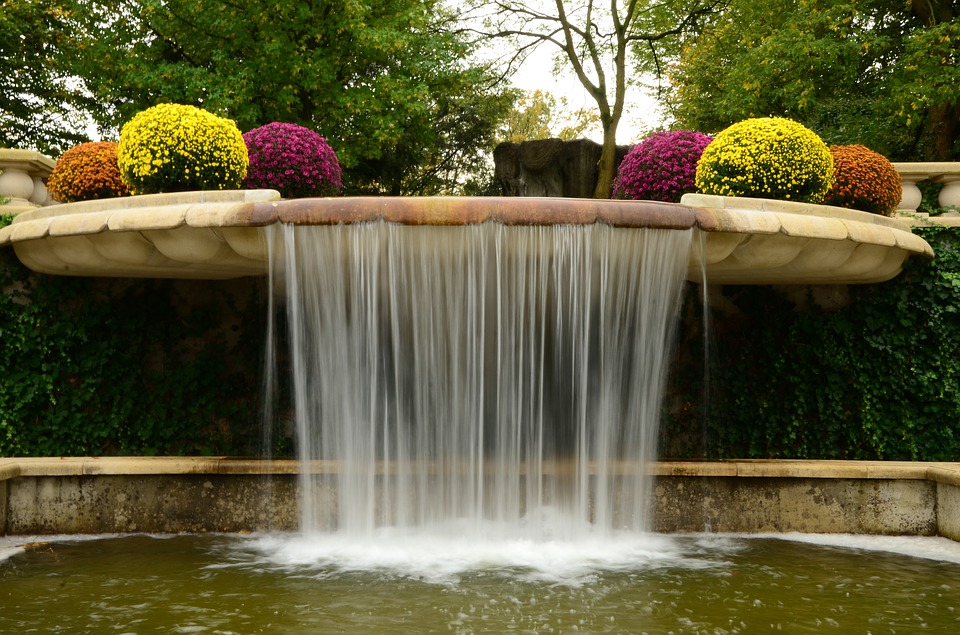 The gardens of Arcen Castle in the Netherlands take us into a world of fairytales. The greenery is spread over an area of 32 hectares, with 15 gardens all different from each other, including the Rose Garden, the Oriental Water Garden, and the Lommerrijk.
Entrance fee: €14,5 adult day pass, open every day from 10 am to 6 pm
Address: Lingsforterweg 26, 5944 BE Arcen (The Netherlands)
11. Generalife Gardens – Granada, Spain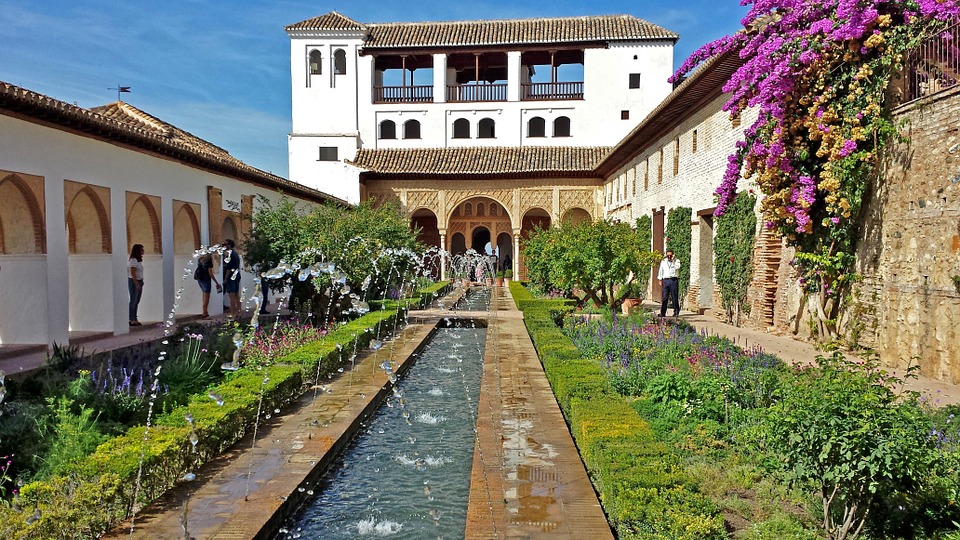 To the right of the Alhambra fortress in Granada (Spain) are the villa and the splendid Generalife gardens. This place was the former rural residence of the emirs of the Nazari dynasty and it's a Unesco World Heritage Site for over 30 years. The gardens are full of water games, light reflections, roses, carnations, palm trees, and cypresses.
Entrance fee: €7, open from November to February from 8:30 am to 6 pm
Address: 18009 Granada, Province of Granada (Spain)
10. The Gardens of Trauttmansdorff Castle – Merano, Italy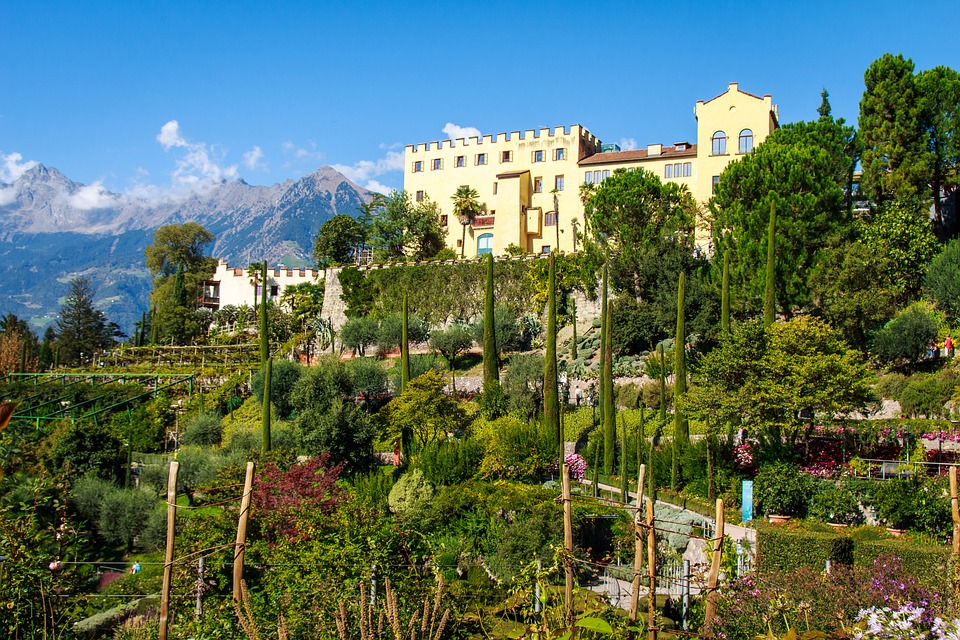 In Merano, in the province of Bolzano, there are the marvelous gardens of Trauttmansdorff Castle, covering an area of ​​12 hectares. Exotic Mediterranean landscapes and breathtaking views of the surrounding mountains make these gardens a very charming place.
Entrance fee: €13 for adults, open from 9 am, closing variable depending on the month
Address: Via S. Valentino, 51 / A – 39012 Merano (BZ)
9. The Garden of Ninfa – Latina, Italy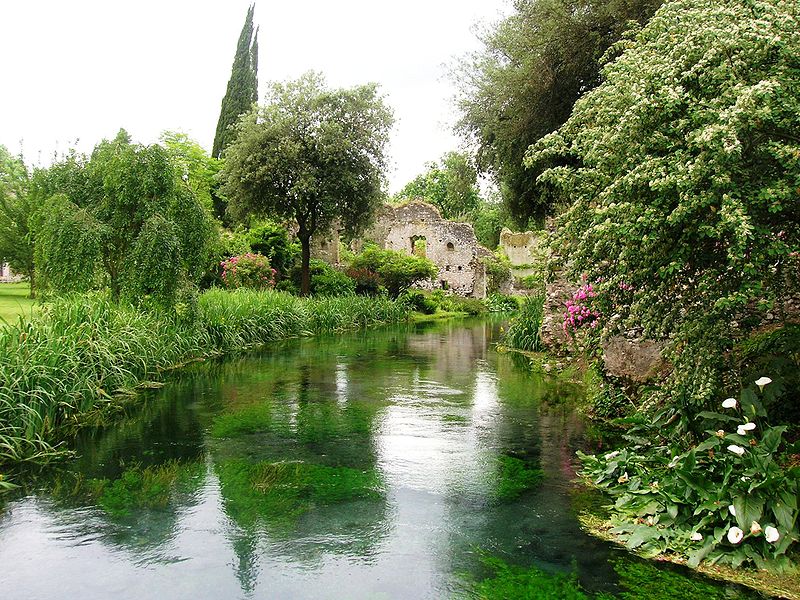 The Garden of Ninfa is a typical English garden built in 1921 on the ashes of the disappeared medieval town of Ninfa. It is considered a Natural Monument.
Entrance fee: €12 full, free under 11 years. Open from 9 am to 12 pm; in the afternoon from 2 pm to 4 pm / 6 pm / 6:30 pm depending on the season.
Address: Via Provinciale Ninfina, 68 – 04012 Cisterna di Latina (LT)
8. Monte Palace Tropical Garden – Madeira, Portugal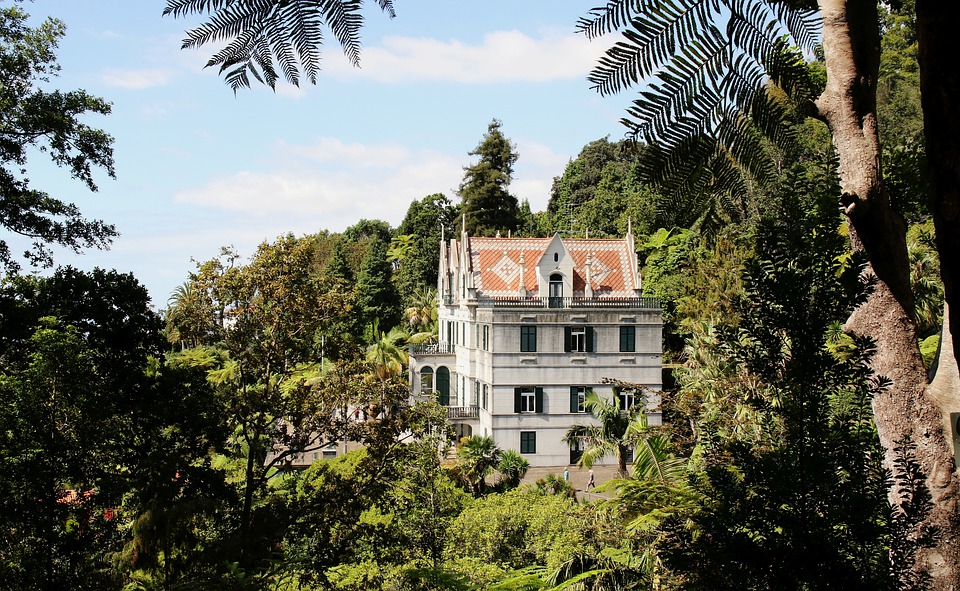 Next, we go to Portugal, precisely to Madeira, where this wonderful garden stretches out on the splendid Monte hill. There, you can find a large variety of exotic flowers.
Entrance fee: €12,5 adults, open from 9:30 am to 6 pm
Address: Caminho do Monte, 174 – 9050-288 Funchal (Portugal)
7. Boboli Gardens – Florence, Italy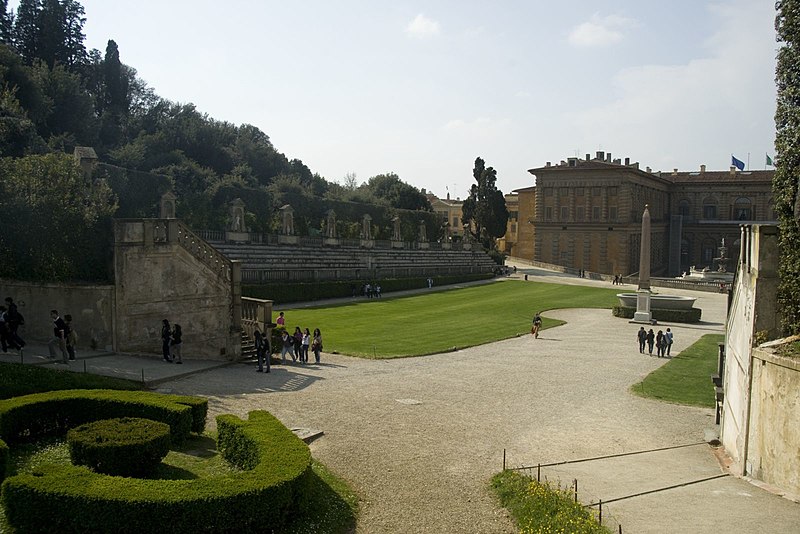 Anyone who has been to Florence has been impressed by the Boboli Gardens, the city's historic park created as the Grand Ducal garden of Piti Palace. It is a huge monumental park that takes at least 3 hours to fully cover. Its origins date back to the 1300s.
Entrance fee: €13,75
Address: Piazza Pitti, 1 – 50125 Florence
6. Bodnant Garden – Conwy, Wales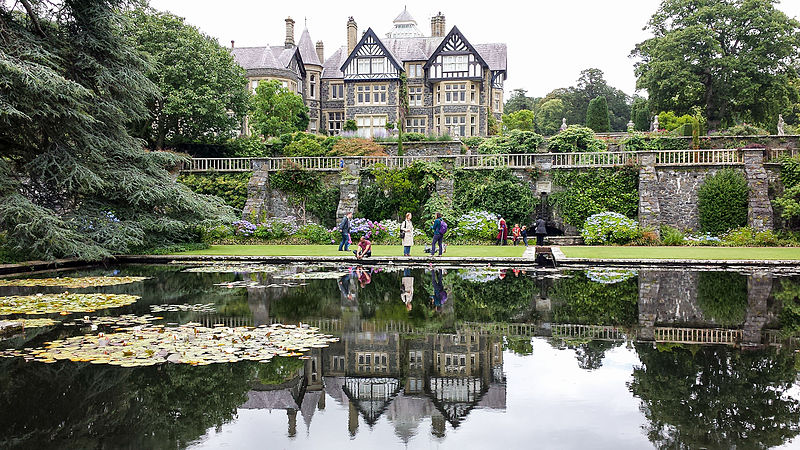 Located in the country of Conwy, Wales, this garden was built in 1874 and remained in private ownership until 1949 when it was donated to the state.
Entry fee: £7,72 (approximately €9) adults, £3,86 (approximately €4,5) children, open February – November from 10 am to 5 pm
Address: Tal-y-Cafn, near Colwyn Bay, Conwy, LL28 5RE, Wales
5. Royal Gardens of Herrenhausen – Hanover, Germany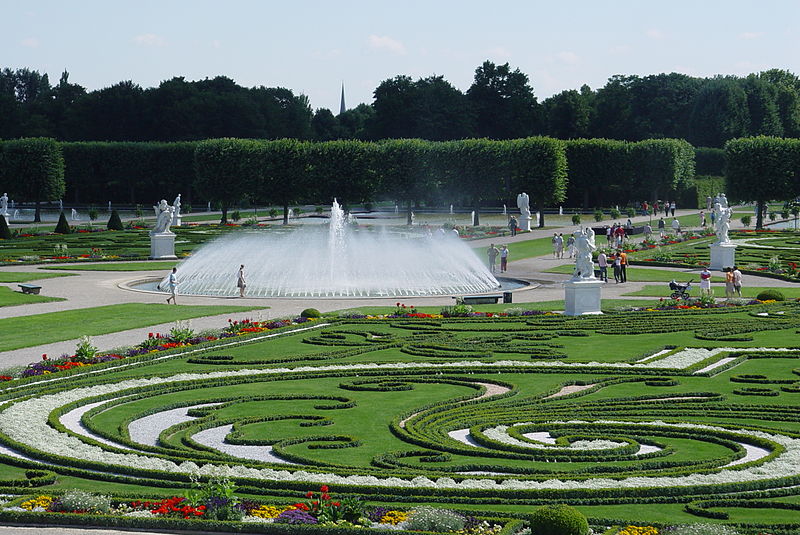 Germany enters our ranking and ranks 5th, with the Royal Gardens of Herrenhausen. It is a complex of 4 French gardens in a Baroque style designed starting in 1666. The first garden was commissioned by the Duchess Sofia of the Palatinate.
Entrance fee: €8
Address: Herrenhäuser Str. 4 – 30419 Hannover (Germany)
4. Gardens of Eyrignac Manor – Dordogne, France
From Germany, we head back to France to admire the beautiful gardens of Eyrignac Manor. They were designed in the 18th century to resemble those of Italian villas and were adapted in an English style in the 19th century.
Entrance fee: € 12.,5 adults, open all year with variable hours
Address: 24590 Salignac-Eyvigues (France)
3. Villa d'Este Garden – Tivoli, Italy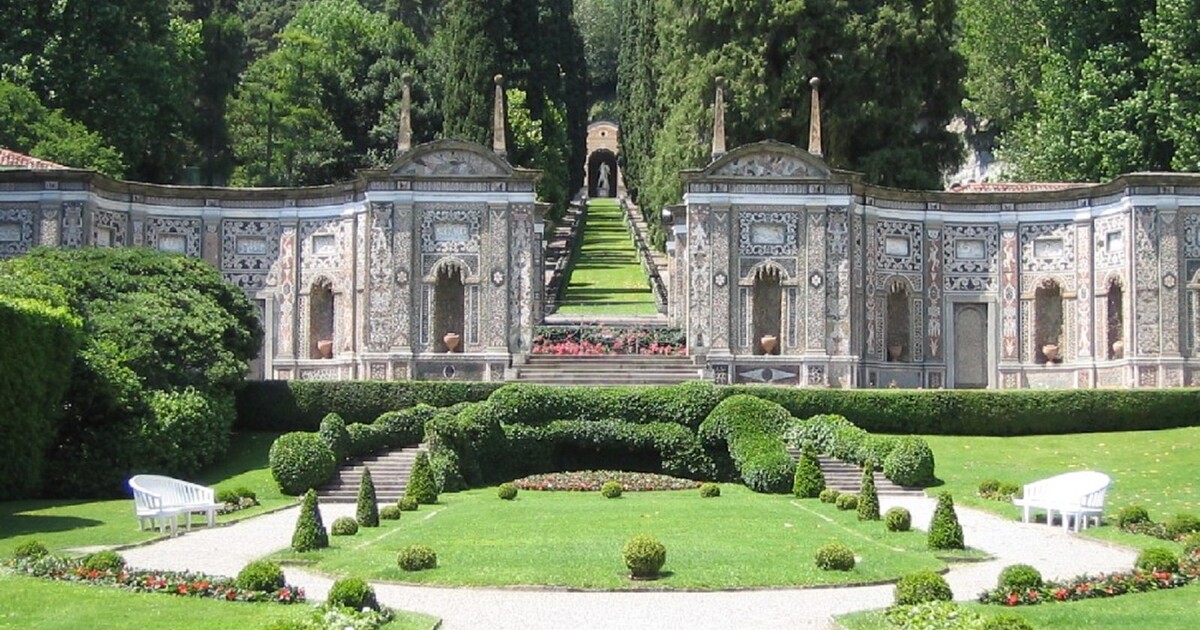 Italy enters the podium with the wonderful Villa d'Este garden in Tivoli, surrounding the splendid Unesco World Heritage villa. The garden is divided between terraces and slopes.
Entrance fee: €8, open every day with varying hours
Address: Piazza Trento, 5 – 00019 Tivoli (Rome)
2. Keukenhof Garden – Lisse, The Netherlands
This Dutch botanical park is about 30 kilometers from Amsterdam and it's considered one of the most beautiful parks in the world. It includes many gardens and 4 large greenhouses. There are over 7 million bulb flowers dwelling in this garden, with tulips making it famous.
Entrance fee: €16 adults, €8 children, open from March to May
Address: Stationsweg 166A, 2161 AM Lisse (The Netherlands)
1. Gardens of the Palace of Versailles – France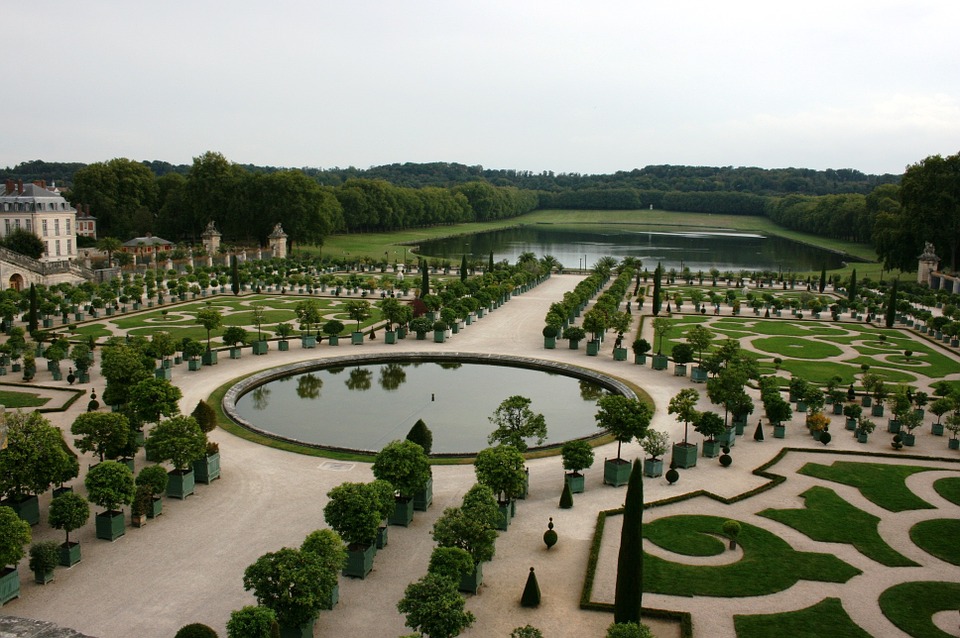 The gardens, covering 93 hectares, are located in the immense park which stretches over 715 hectares. It is easy to imagine court life, which echoes in every corner. The royal avenue was extended and the Grand Canal was excavated.
Entrance fee: €15.00, open every day from 8 am to 6 pm
Address: Place d'Armes, 78000 Versailles (France)