In many cities, using the subway means dirty seats, low and gloomy ceilings, unidentified puddles, and, above all, avoiding the gaze of other people. Metro stations are certainly not a pleasant place to spend time at! However, there are exceptions in some places around the world. These huge caverns, from which fast trains depart, shine with art, history, and architecture.
There are three basic architectural styles through which you can identify a metropolitan line. The first refers to subways like that of New York, which is essential, efficient, and functional. The second can be identified in London's tube, a more commercial approach to design, as every possible empty space is filled with advertisements. The third style is that which understands the subway as a public park, which is beautiful and uplifting.
In this post, we look at the third category of subways, where the functionality of the urban connection system is combined with the environment. In some cases, it turns out truly spectacular. And, so, here are the 10 most beautiful subways in the world!
10. Formosa Boulevard Station, Kaohsiung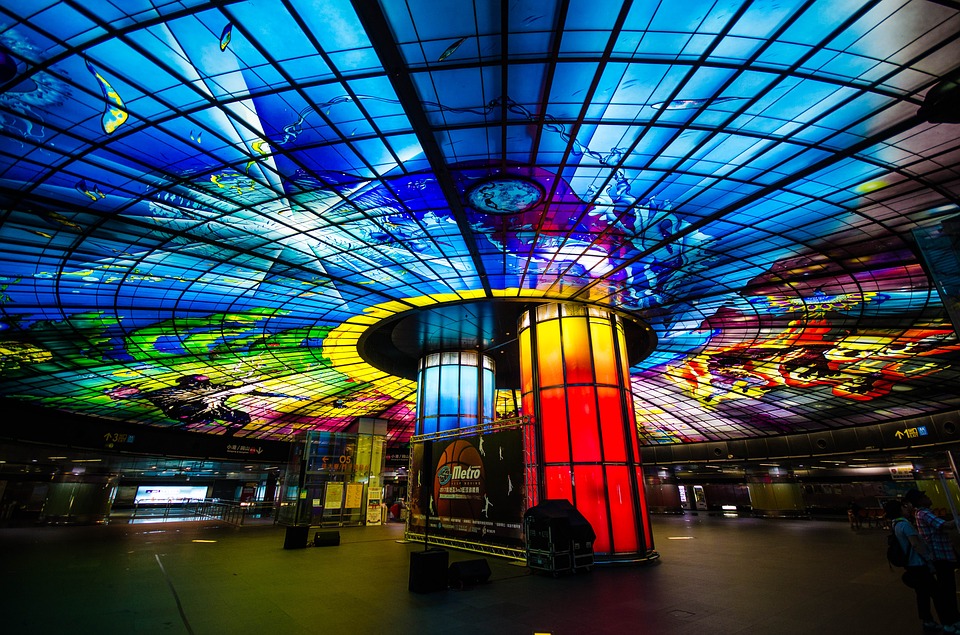 Country: Taiwan
Opened: 2008
One of the busiest stations in the city, Formosa Boulevard, is known for its installation called "dome of light". Created by the Italian artist Narcissus Quagliata, using individual pieces of stained glass, it's the largest installation of its kind in the world. This station is often a wedding venue due to its beauty and uniqueness.
9. Champ-de-Mars Station, Montreal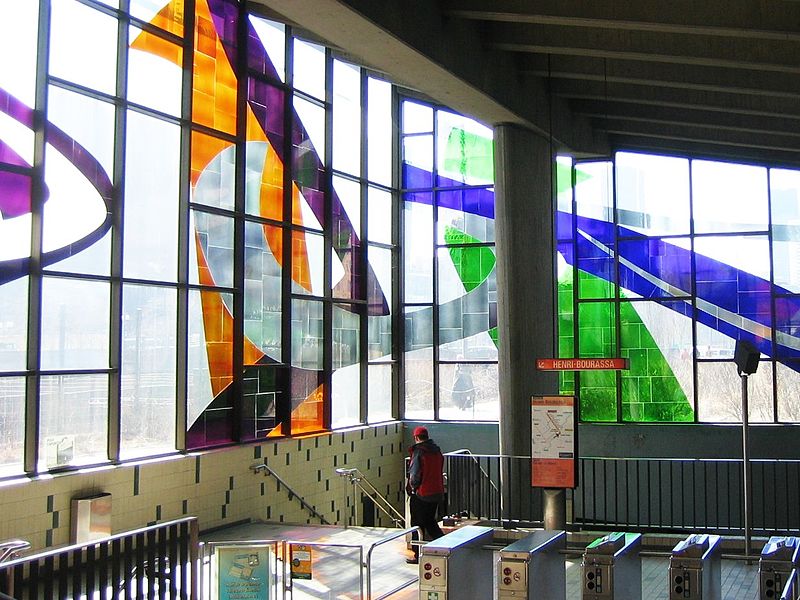 Country: Canada
Opened: 1966
Champ-de-Mars is a station on the Orange Line of the Montreal Subway, Canada. It features magnificent stained glass windows, made by the artist Marcelle Ferron. Some of the works featured in this station are also considered to be the artist's most famous.
8. Olaias Station, Lisbon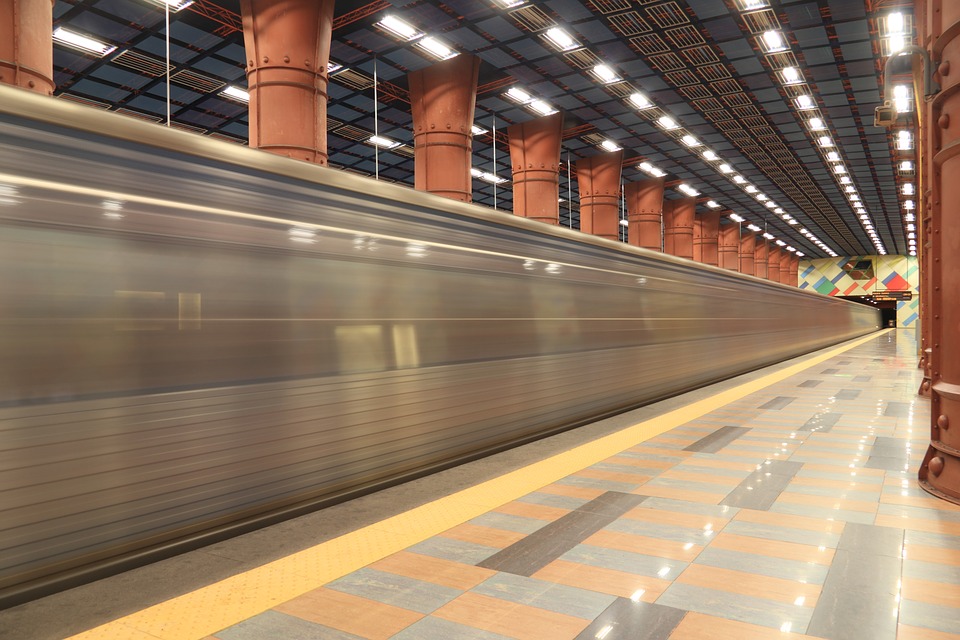 Country: Portugal
Opened: 1998
It's a station on the Red Line of the Lisbon Subway. With its colorful tiles in various geometric shapes covering its surfaces, Olaias Station is more than far from the dark, dingy spaces of traditional subway stations.
7. Zoloti Vorota Station, Kiev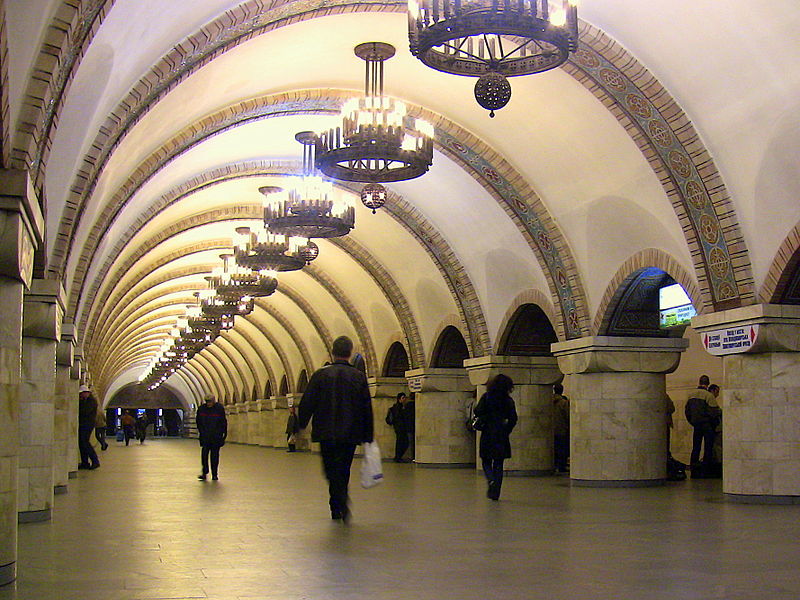 Country: Ukraine
Opened: 1989
Zolot Vorota is one of the best-known and busiest stations on the Kyiv subway network. It's a series of contributions made by a large number of artists. The artistic details found in this subway station include beautiful chandeliers with candle-shaped lights and mosaics covering columns and surfaces. There are a total of 80 large mosaics that run clockwise around the station. The reproductions illustrate the history of Kievan Rus.
6. Komsomolskaya, Mosca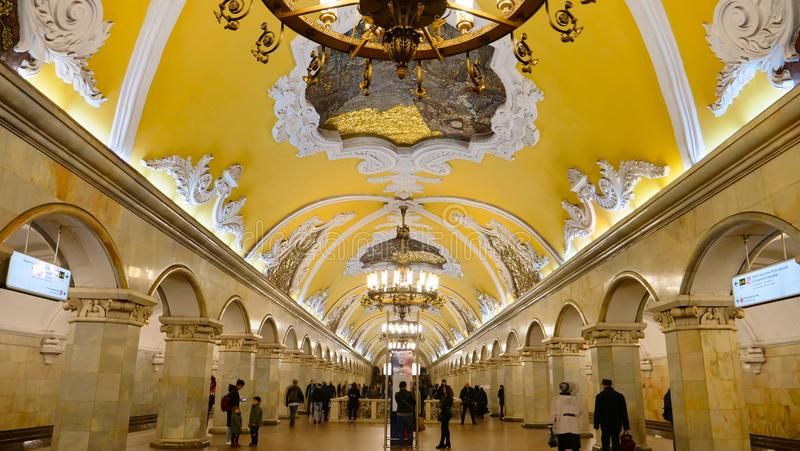 Country: Russia
Opened: 1952
Located in Komsomolskaya Square and the crossroads of three different subway lines, this station is very busy and beautiful. Its location and interior design make it a perfect representation of Russian identity and culture.
5. City Hall Station, New York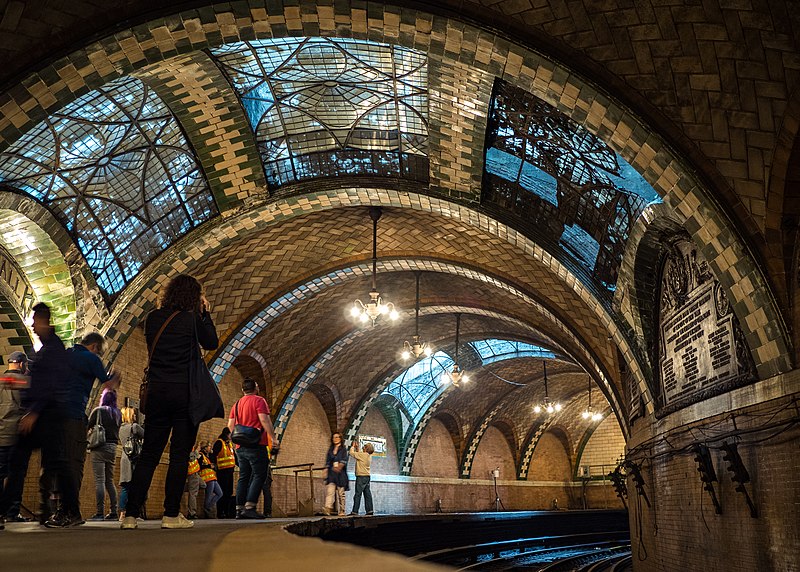 Country: USA
Opened: 1904
Unlike the previous subway stations, this one is abandoned and hasn't been in use since 1945. Nonetheless, it can be admired by those going aboard the trains that run on the IRT Lexington Avenue Line. Opened on October 27, 1904, this station was designed to represent the flagship of the new subway. Thanks to the specific shape and tiles' colors, the station remains unique of its kind and very impressive; so impressive that it's often chosen as a movie and TV series set.
4. St. Quirin Platz Station, Munich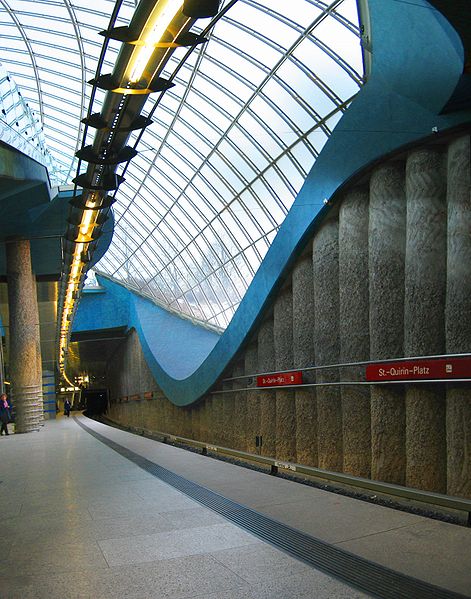 Country: Germania
Opened: 1997
This station is part of the Munich U-Bahn metro system. It is enclosed by an all-glass roof that transforms the normally dark and gloomy spaces of a subway station into a large, bright, and open space.
3. Kirovsky Zavod Station, St. Petersburg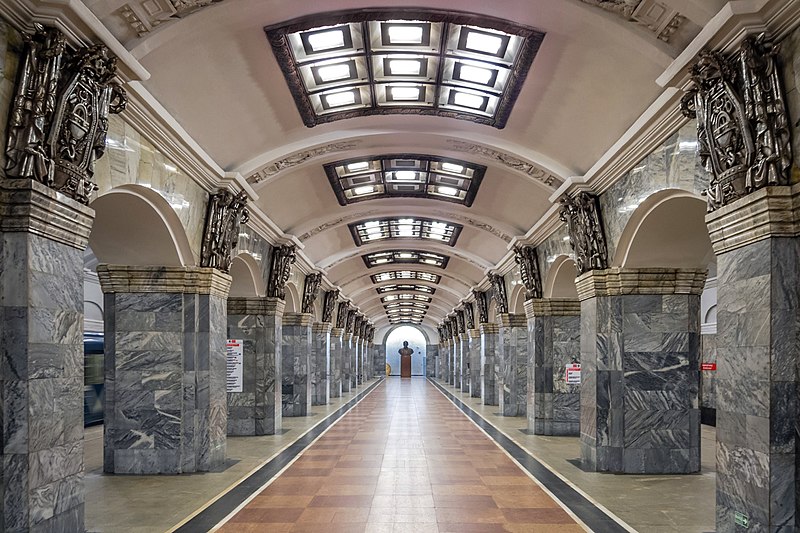 Country: Russia
Opened: 1955
This station was named after the nearby Kirov factory. It houses a statue of Lenin and includes a beautiful checkered floor.
2. T-Centralen station, Stockholm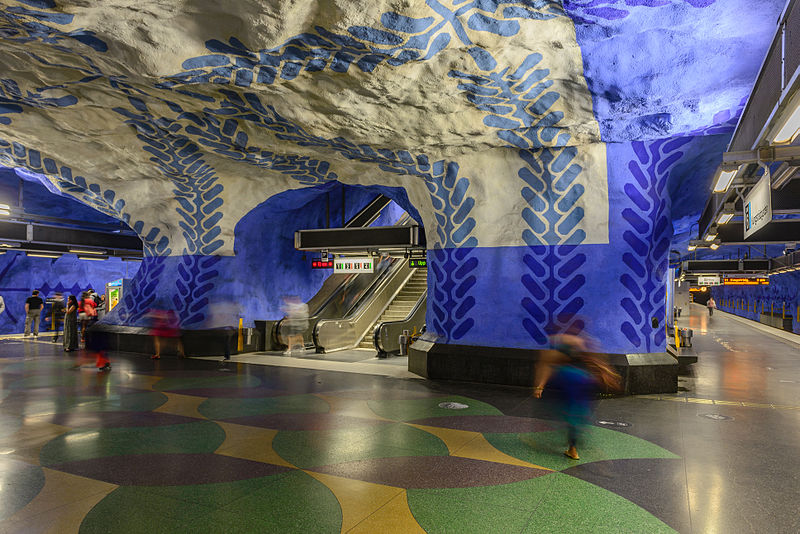 Country: Sweden
Opened: 1957
The many frequenters of this station (around 163,900 people pass by here every day) see a real show. All three lines of the Stockholm subway system intersect here. The station is decorated with works reminiscent of the old rock paintings, made by around 20 artists who have contributed since its opening to develop various artistic works.
1. Toledo Station, Naples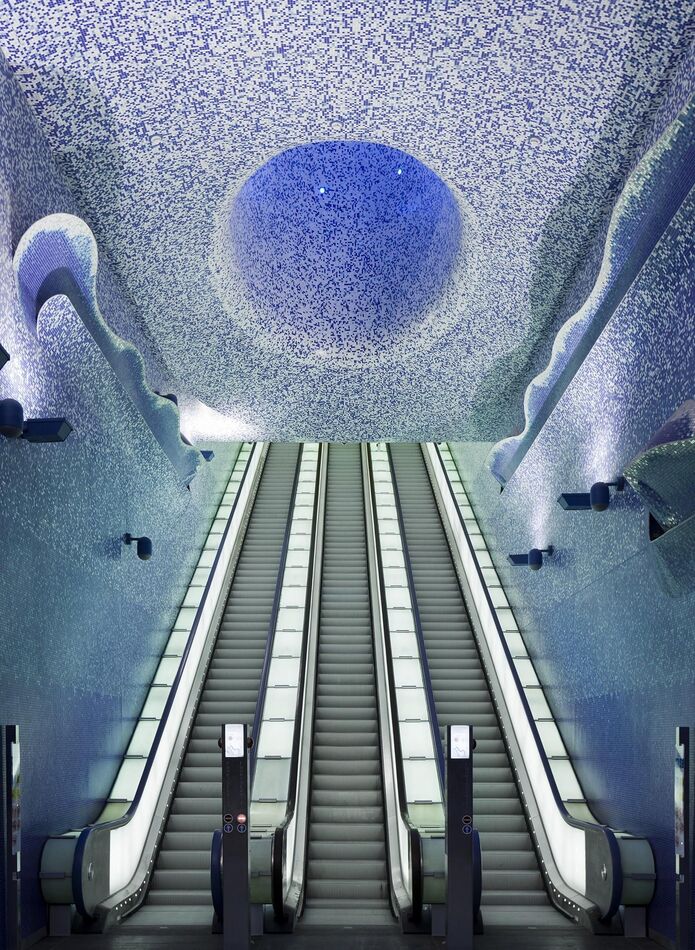 Country: Italy
Opened: 2012
The subway station which is considered the most beautiful in the world is located in Italy. The new design of the Toledo station in Naples features colorful mosaics from a full range of shades of blue. During the construction of the station, excavations have brought to light several archaeological finds dating back to the end of the 15th – early 16th century as well as Roman structures dating back to the 2nd century.