When thinking of a holiday, most people today think of worldly holidays, in tourist resorts, in the name of good food and fun. But there are still those who prefer to find themselves in a specific visit: a visit to a monastery. Relaxation, spirituality, peace, and beauty of the monasteries make them places capable of recovering inner peace and completely detaching from the frenzy of everyday life. And, if you're also planning this kind of holiday, you're in the right place as, here, we look at the 10 most beautiful monasteries in Italy.
10. Abbey of Praglia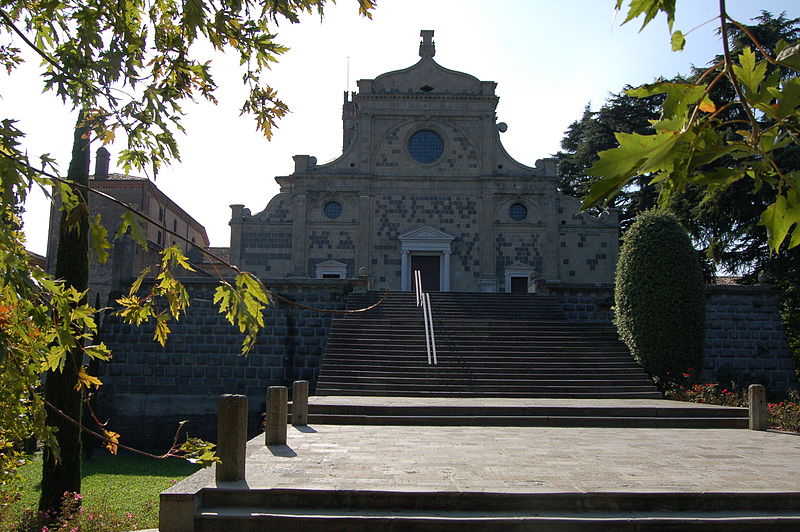 Location: Via Abbazia di Praglia, 16, 35037 Teolo (Padua), Veneto
Directions: from the A31 Rovigo – Piovene Rocchette motorway, take the Longare – Montegaldella exit, take the SP16, and then the SP89 towards Montegrotto Terme
Contact: tel. 049/9999300 / official website
An ancient Benedictine monastery, currently home to 49 monks. It preserves the splendid National Library, an Italian national monument. This monastery is famous for its herbal medicine and ancient book restoration workshop. It is possible to take guided tours on the days and times indicated on this page.
9. Monastery of Santa Croce del Corvo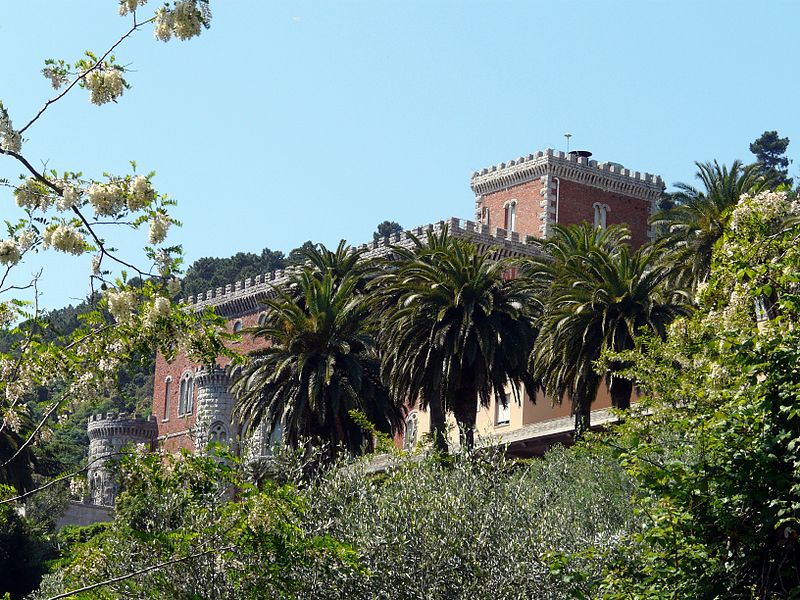 Location: Via Santa Croce, 30, 19031 Ameglia (La Spezia), Liguria
Directions: from Genoa and Parma exit at Sarzana and follow the signs for Bocca di Magra. For those arriving from Florence, exit at Carrara and follow for Ameglia.
Contact: tel. 0187/60911 / official website
This splendid monastery overlooking the sea was founded in 1176 by the will of the Bishop of Luini. Years of clerical struggles, efforts, and suppressions followed until the Cardinal Anastasio Ballestrero bought it in 1952. He made it a center of spirituality and hospitality. The Monastery is managed by the Discalced Carmelite Fathers. It is possible to organize conferences and stays with families and groups, and there is the possibility of having spaces in self-management. For info see the contact page.
8. Monastery and Hermitage of Camaldoli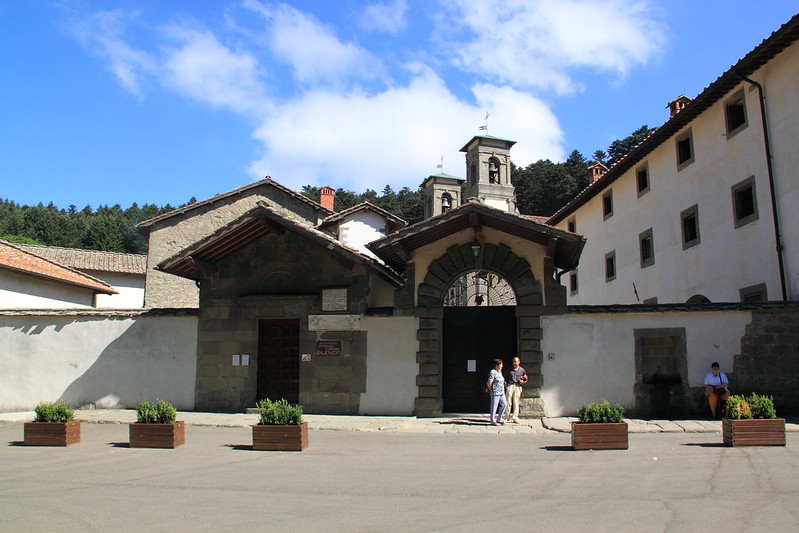 Location: Località Camaldoli, 14, 52014 Camaldoli (Arezzo), Tuscany
Directions: A1, exit Arezzo, continue for Casentino-Bibbiena-Cesena and then for Camaldoli
Contact: tel. 0575/556013 / official website
A community of Benedictine monks lives in this Tuscan monastery, which was founded by San Romualdo over 1,000 years ago. Solitude and communion are the two fundamental dimensions of the experience in Camldoli. For availability of hospitality in the monastic community click here.
7. Farfa Abbey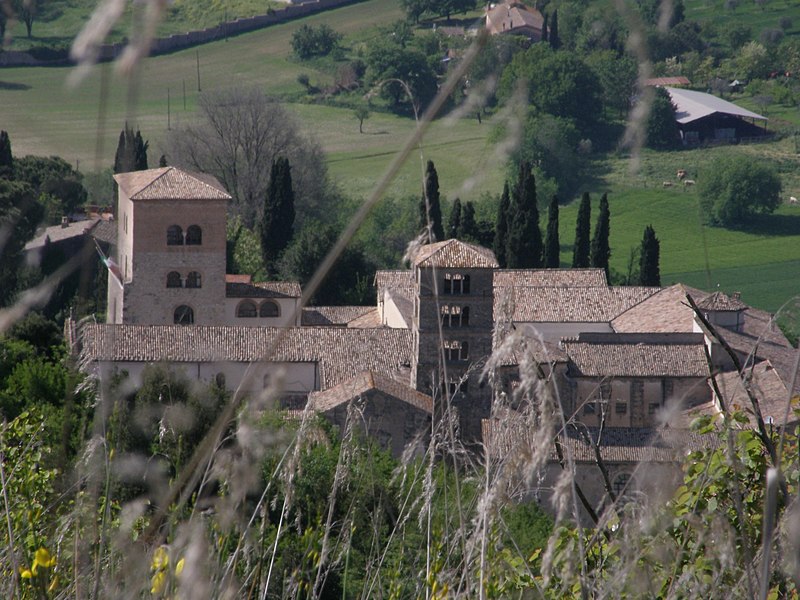 Location: Via del Monastero, 1, 02032 Farfa in Sabina (Rieti), Lazio
Directions: A1 motorway, Ponzano Romano – Soratte exit. Take SR657 towards Ferruti / Bocchignano
Contact: tel. 0765/277065 / official website
Monastery of Benedictine monks, at the time an imperial abbey with control of over 600 churches and monasteries and 130 castles: an enormous power. In 1547, the monastery became part of the Cassinese Congregation. There's a possibility of monastic hospitality, even for large groups. For more information,  contact the monastic secretariat at 0765/277152.
6. Monastery of Santa Scolastica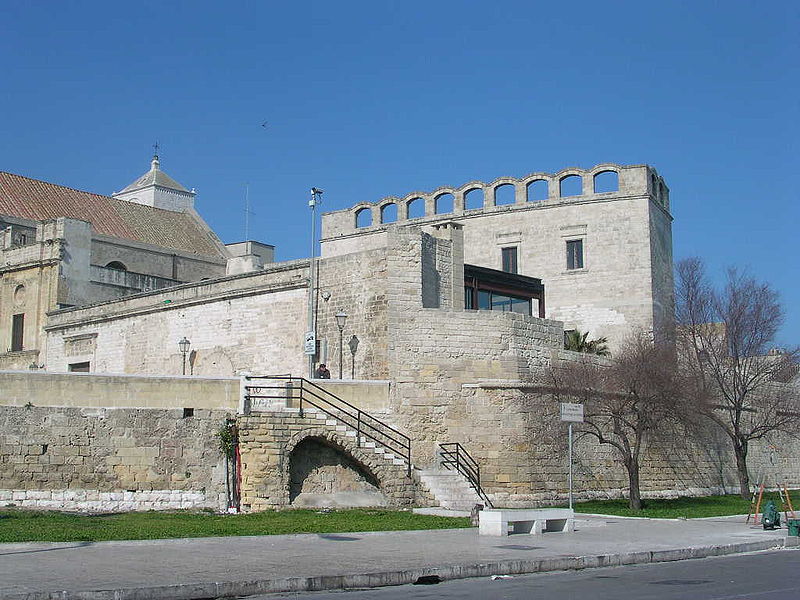 Location: Piazzale Santa Scolastica 1, Subiaco (Rome), Lazio
Directions: A1 motorway, Vicovaro – Mandela exit. Follow SR5 towards Via dei Monasteri / Subiaco
Contact: tel. 0774/82421 / official website
Still in Lazio, this time we go to Subiaco, in the province of Rome. Originally called the Monastery of San Silvestro, it was "home" to the first Italian printing house. The Library houses incunabula and books of great value. Over 50 hospitality rooms are available in the monastery.
5. Monastery of Bose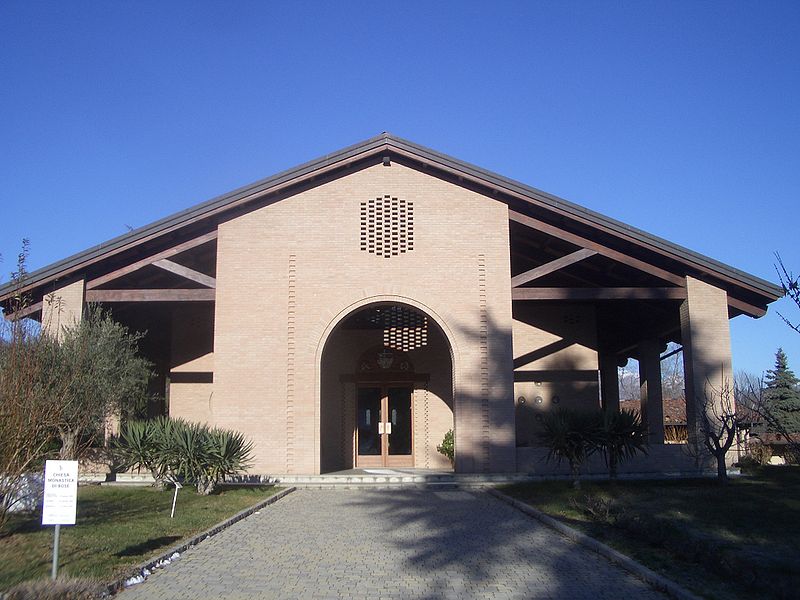 Location: Cascina Bose, 6, 13887 Magnano (Biella), Piedmont
Directions: A4 motorway, Santhià exit. Continue for Cavaglià, then for Cerrione – San Sudario – Magnano
Contact: tel. 015/679185 / official website
And, we come to one of the best known monastic communities thanks to its founder and former prior Enzo Bianchi. The community of Bose hosts monks and nuns of different Christian faiths. Bose is very active in hospitality. For detailed information, see this page.
4. Olivetan Abbey of San Nicola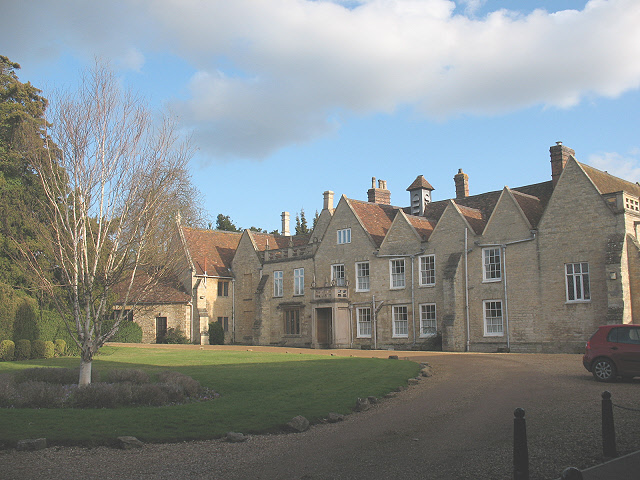 Location: Via Brescia, 25050 Rodengo Saiano (Brescia), Lombardy
Directions: A4 motorway, Ospitaletto exit. Follow for Rodengo Saiano
Contact: tel. 030/610182
This splendid abbey was founded in the mid 11th century by the Cluniac monks, a congregation of the order of San Benedetto. Subsequently subject to the Napoleonic suppressions, in 1969, the abbey returned to the Olivetan monks thanks to the interest of Pope Paul VI.
3. Rosazzo Abbey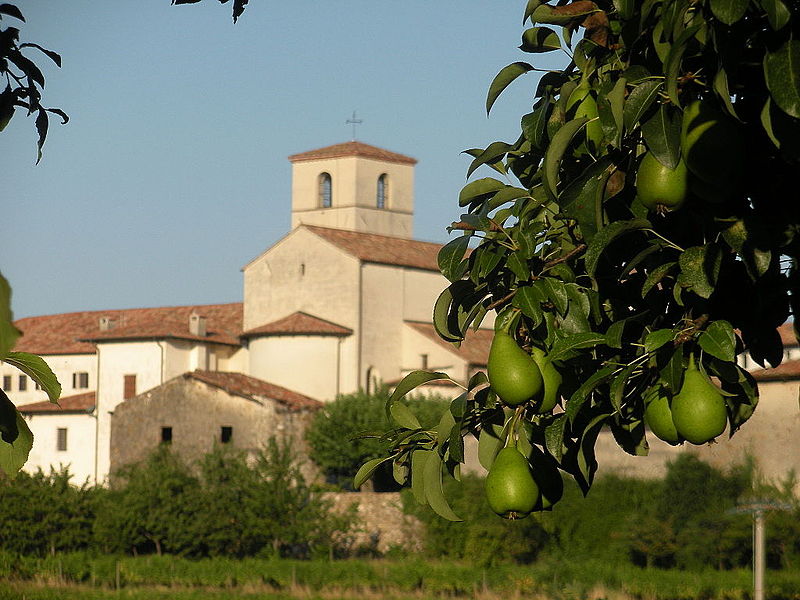 Location: Piazza Abbazia, 5, 33044 Manzano (Udine), Friuli-Venezia Giulia
Directions: A4 motorway, Palmanova exit. Follow for Manzano and then for Cividale
Contact: tel. 0432/759091 / official website
Like many other monasteries and abbeys, even here in Rosazzo, the monks had to undergo various vicissitudes over the centuries. Today, the monastery is home to a cultural center and place for organizing conferences and seminars. For info on hospitality. call 334/6268296.
2. Chiaravalle Abbey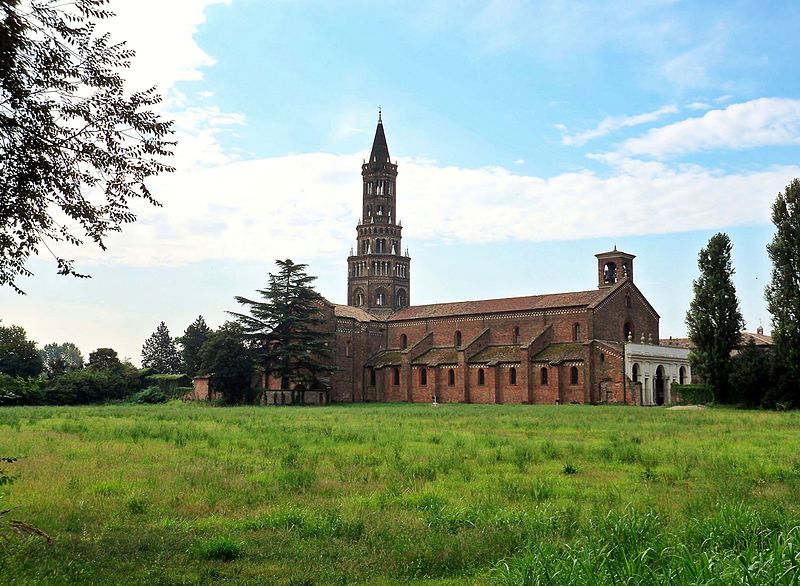 Location: Via Sant'Arialdo, 102, 20139 Milan, Lombardy
Directions: Tangenziale Est, exit San Donato Milanese. Follow the signs for the abbey
Contact: tel. 02/57403404 / official website
This splendid Abbey is located at the southern gates of Milan. It is a Cistercian monastic complex founded in the 12th century by Bernardo di Chiaravalle. The Church is one of the first examples of Gothic architecture in Italy. For lovers of Italian music, this abbey is also known for being the place of Giorgio Gaber's funeral. There's also a possibility of hospitality for individuals and groups. For more information, contact them at foresteriachiaravalle@gmail.com.
1. Vallombrosa Abbey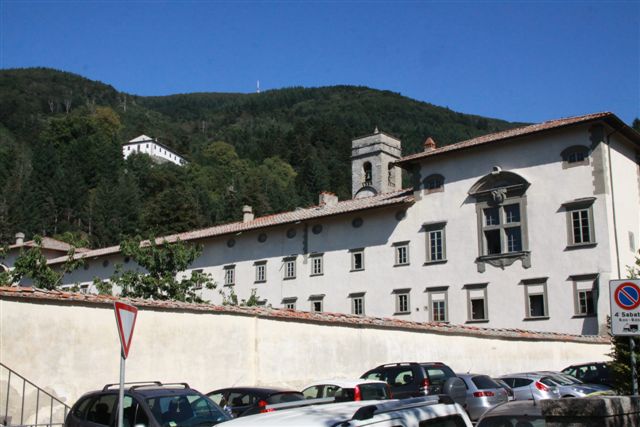 Location: Loc. Vallombrosa, 115, 50066 Vallombrosa, Reggello (Florence), Tuscany
Directions: A1 motorway, Incisa-Reggello exit. Follow for Vallombrosa
Contact: tel. 055/862251
This splendid abbey is surrounded by nature and, in 1950, it became a Minor Basilica. The Vallombrosian community built it around 1200, with further extensions over the following centuries. The entire Vallombrosa Abbey houses important artworks, including a painting by Lorenzo Lippi.