Italy is a country of art par excellence. But the artistic culture is also contained in the gardens. Have you ever thought about it? Well yes, that particular mix that distinguishes this country so much in terms of history, nature, culture, and beauty has made sure that it enjoys splendid miniature Eden.
At one time mostly entertainment for nobles and illustrious personalities, today within everyone's reach; gardens have and always will be enchanting no matter their size. So, let's go discover the 10 most beautiful gardens in Italy!
10. Tebaide Park, Siena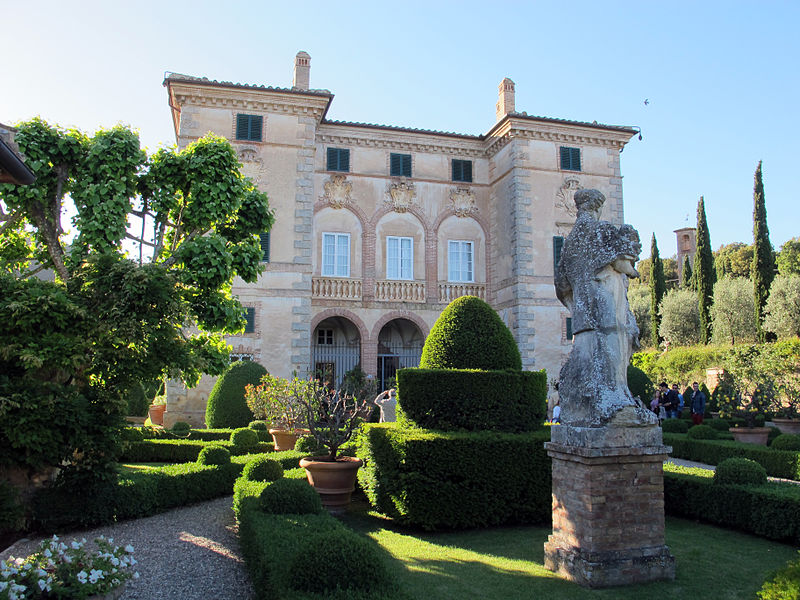 Inside Villa di Cetinale, there is an interesting garden, built between 1698 and 1705. It takes its name from the desert area of ​​Upper Egypt inhabited in the Middle Ages by Christian hermits. So, it's not a surprise that, along the path that winds through the woods, you will encounter stone crosses, sculptures of saints, statues of friars in prayer, votive chapels, and frescoes.
9. Gardens of the Medici Villa of Castello, Florence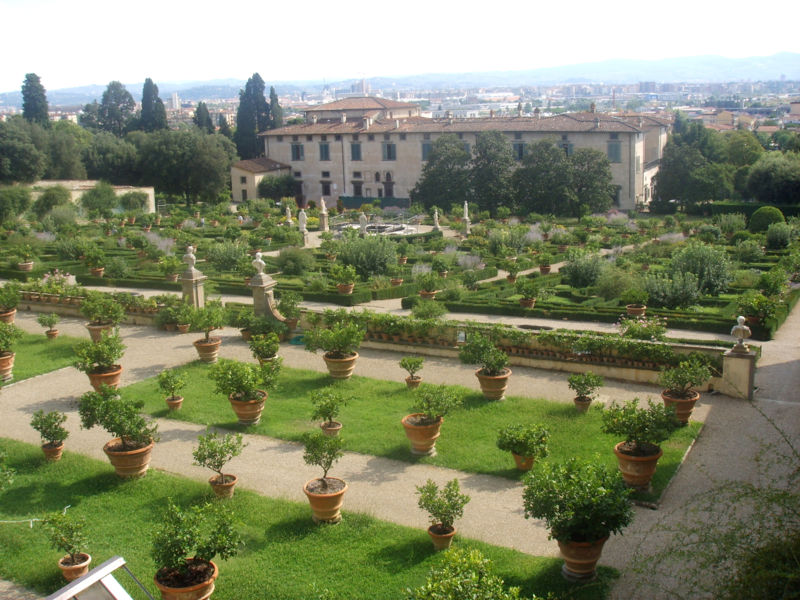 On the Florentine hills, there is the headquarters of the Accademia della Crusca (Bran Academy). It is surrounded by large and well-kept gardens, arranged on three terraces. The first consists of 16 quadrangular flower beds with a large basin fountain in the center. The "Garden of citrus fruits", the name with which the second terrace is defined, allows you to admire 500 ornamental pots. Finally, the third terrace is made up of a dense forest of holm oaks and oaks.
8. Miramare Castle Park, Trieste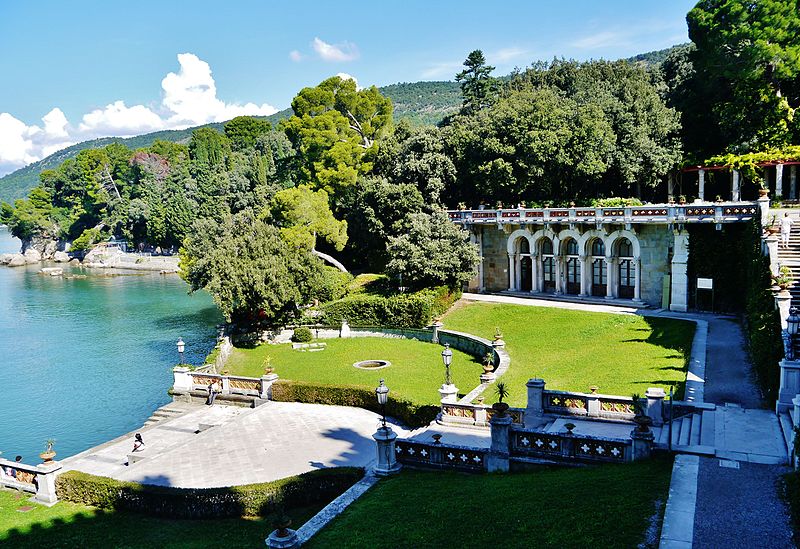 Overlooking the Gulf of Trieste, the park of this enchanting castle on the sea that seems to have come out of a fairytale contains a great variety of plants. Vast grassy spaces, winding paths, and ponds create this splendid corner of greenery worthy of a Prince. Inside, you will also find the "Butterfly Garden", a particular environment that allows 150 species of moths to live in this enchanting Trieste garden.
7. La Scarzuola, Montegabbione
In Umbria, we find this garden designed by the architect Tomaso Buzzi. Among trees, paths, strange statues, stairways, bizarre buildings, theaters, and monuments, you will live a strange experience in a surreal garden. A strange, magical, symbolic, esoteric place that is deliberately utopian because it was so conceived by its creator. Impressive!
6. Garden of Ninfa, Cisterna di Latina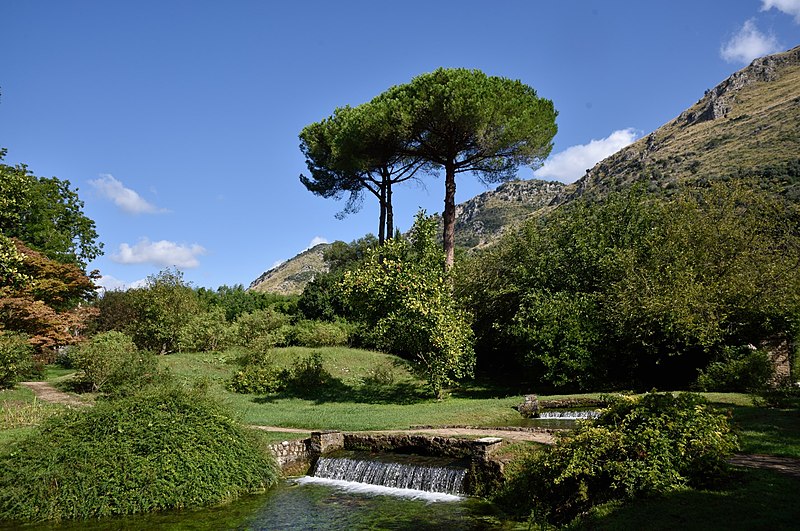 In Lazio, there is a decidedly fascinating garden, built on the ruins of the medieval city of Ninfa. Lelia Caetani, the last descendant of the noble owner family, was the one who most of all took care of the rearrangement of the property, making it a true English garden, with numerous plants and crossed by the Ninfa river and numerous streams. Around the garden, since 1976, a WWF oasis has been established to protect local flora and fauna and, in 2000, the whole area of ​​Ninfa was declared a naturalistic monument. The New York Times called it the most beautiful garden in the world! Open only in certain periods, it is visited by about 50,000 tourists a year.
5. Sigurtà Garden Park, Valeggio sul Mincio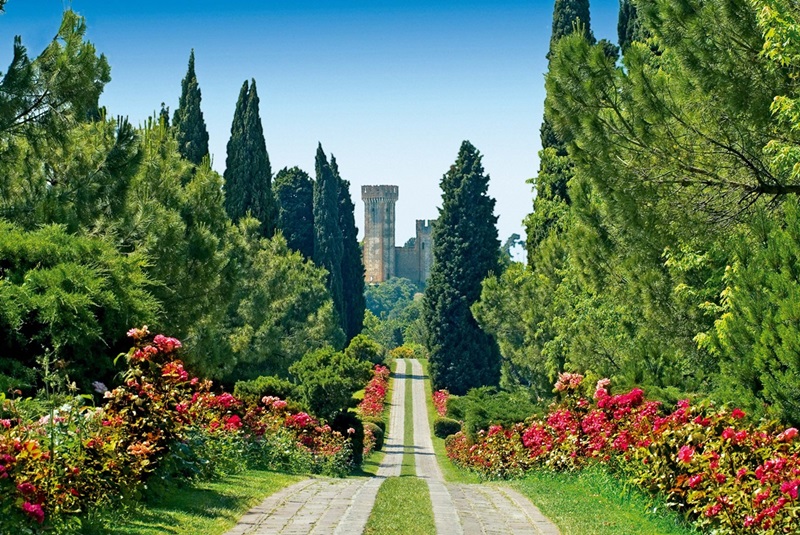 In Veneto, we find this pleasant mix of history, culture, and nature, managed by different families over the years: the Contarini family, the Guarienti, and the Maffei, who kept it for 210 years. Later, in 1941, it was bought by the Sigurtà family, still the current owner. When in Sigurtà garden park, you can't miss the spring blooms: hyacinths, daffodils, and many, many tulips. It is the richest garden of these fowers in Southern Europe (second to Keukenhof) and the most important in Italy for them.
4. Villa Taranto, Verbania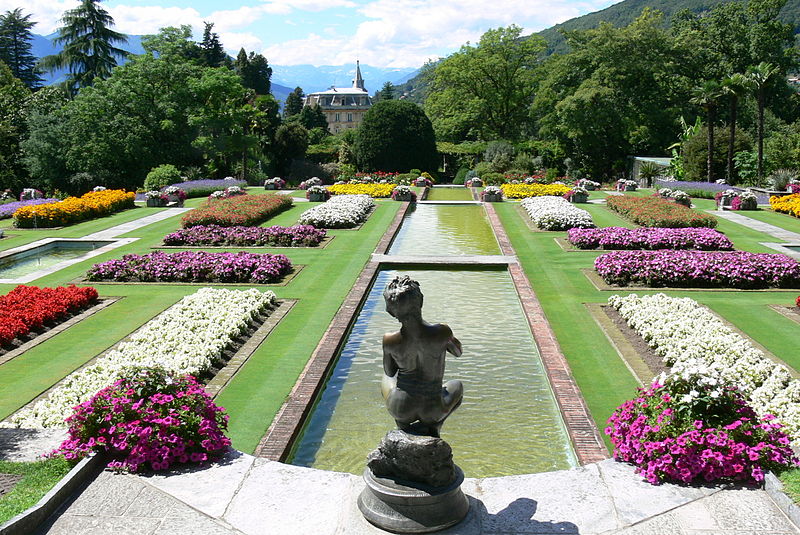 The terraced gardens of villa Taranto host tens of thousands of plants spread over an area of ​​approximately 160,000 square meters and crossed by 7 km of avenues. It is considered one of the most beautiful gardens in the world. It was created by Captain Neil Boyd Watson McEacharn, a British soldier with a strong passion for botany and in love with Italy. The gardens are divided into various identifiable areas such as greenhouses, terraced gardens, flower beds, and herbaria.
3. Villa Grock, Imperia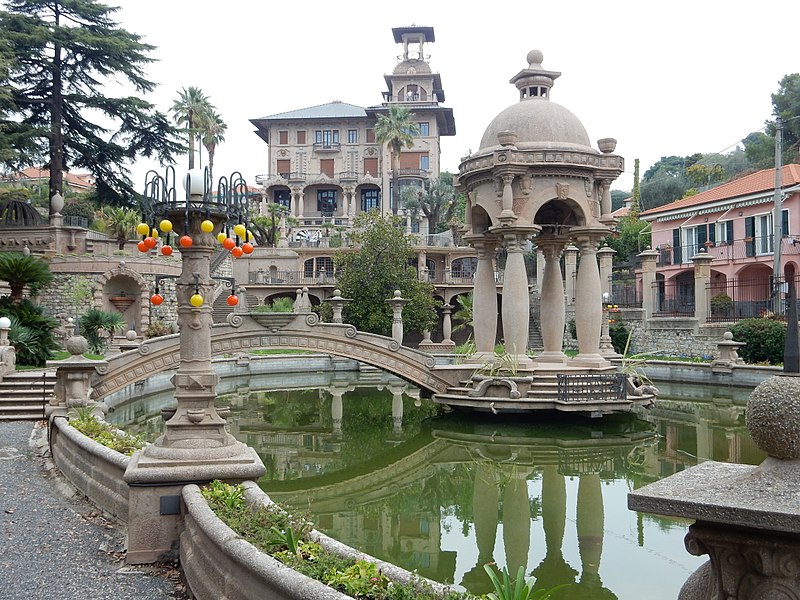 A magical and mysterious place, wanted by a clown who came here to rest. Villa Grock, from the stage name of Charles Adrien Wettach (considered the greatest clown of all time), is an incredible and extravagant architectural and decorative mix of rococo, liberty, art-decò, and oriental elements, all full of esoteric and masons symbolism.
After a long renovation, in 2006 the gardens were opened to the public and since 2010 the palace can also be visited.
2. Villa Carlotta, Tremezzo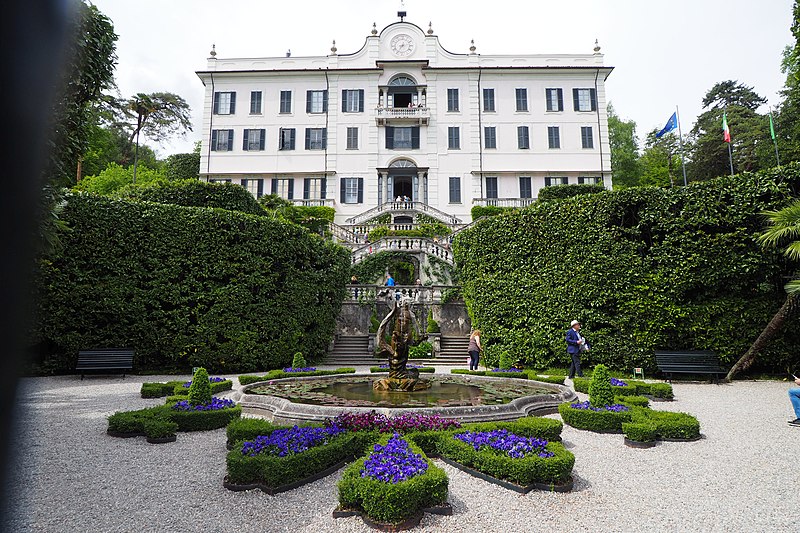 On Lake Como, this beautiful villa is known not only for the works of art it contains but also for its splendid garden. The town of Tremezzo is located in one of the most beautiful spots on the lake. The villa, imposing but sober, stands on top of the beautiful and very rich garden, the development of which is favored in flowering by the particular climate. The property enjoys fantastic views on the Bellagio peninsula and the mountains surrounding the lake. Its garden is of great historical and architectural value. It contains citrus pergolas, camellia hedges, 150 varieties of azaleas, rhododendrons, tropical plants, the valley of southern ferns, palms, cedars, the garden of bamboo, and centuries-old conifers. The greenhouse, used for citrus fruits in winter, has been transformed into an interesting museum of ancient agricultural tools.
1. Park of the Royal Palace of Caserta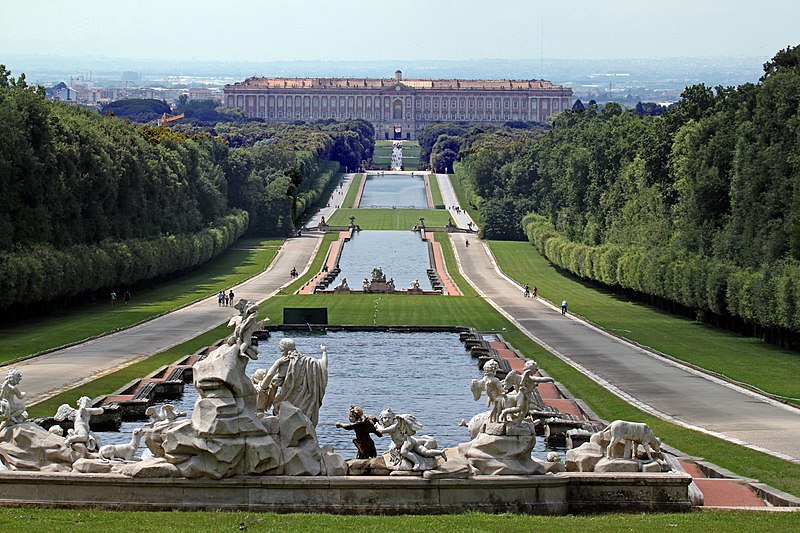 Since it's a park of a palace it says a lot: a riot of greenery enriched by magnificent fountains and valuable statues. Very long avenues that connect an Italian garden with an English one, fish tanks, and the triumphal Great Waterfall at the end of the park, embellished by a mythological scene that seems to come alive under the eyes of the spectator! Diana, surrounded by some nymphs, is about to immerse herself in the waters while Atteone, guilty of having dared to look at the Goddess in her nakedness, is already partially transformed into a deer; around him, the dogs are stirring and will tear him to pieces. Simply magnificent!