The ski and mountain enthusiasts know well how it feels, after a day on the snow, to come back in a warm and comfortable environment as that of the typical chalets.
There are different types of chalets, all closely related to the traditions of the place they are located at, and they aren't cheap, especially the most luxurious ones.
In a luxurious chalet you respect, fireplaces, heated swimming pools, and a relaxing sauna cannot be missing. In some, there is even a cinema room! Housekeepers, personal chefs, and stunning views complete the list of features that distinguish the world's most luxurious mountain chalets.
If you are a mountain lover and want to enjoy the comfort while there, you probably wonder which are the most luxurious chalets in the world. And, here are the 10 most luxurious chalets in the world, along with their location, and price.
10. Chalet Edelweiss – Courchevel, France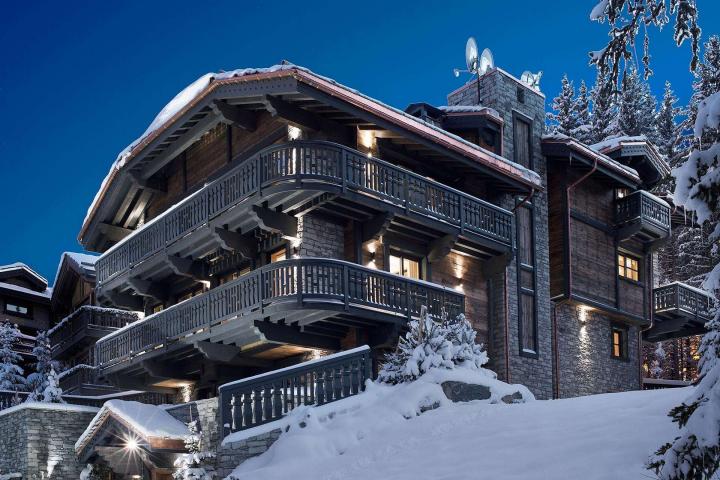 Accommodation prices: from €84.640 per week
In this chalet, you can spend around €450,000 for 10 nights during the New Year period and if you want to "save" some money and you go in February, it will cost you "only" €280,000. A real bargain, huh?!
Chalet Edelweiss is located in the exclusive resort of Courchevel and consists of a large indoor swimming pool, a gym, and a private bar/disco. It has 16 beds distributed in two main bedrooms, each covering 100 square meters, as well as a Turkish bath and a billiard table which complete the accommodation. There is also a lift for your car, cinema room, massage room, and even a library. The service includes a personal maid, a cook, a butler, and a driver, with a small surcharge of €50/hour after 10 pm.
9. The Lodge – Verbier, Switzerland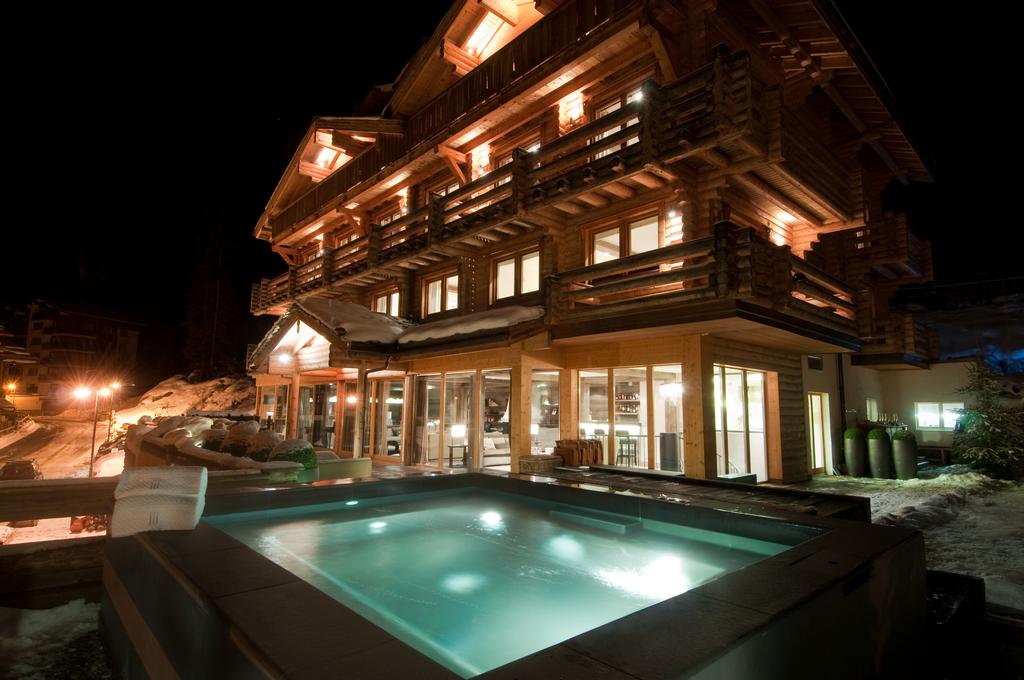 Accommodation prices: from €70.267 per week
Owned by Sir Richard Branson, the Lodge chalet offers half board with drinks included, including the house champagne. As indicated on their website, the staff are "really nice" – a bonus worth around €130,000/week!
The property has five floors and includes a swimming pool, a gym, and a SPA with two whirlpools, one of which is located on the terrace. The two main suites are really huge, but there is also a room for children, at a special price of €485 and €776 per child per week, depending on the age. There is also an open-plan kitchen, a collection of highly sought-after wines, and while you wait for your cook to prepare your dinner, you can always try a little curling on the Lodge's mini ice rink.
8. Chalet N, Oberlech, Austria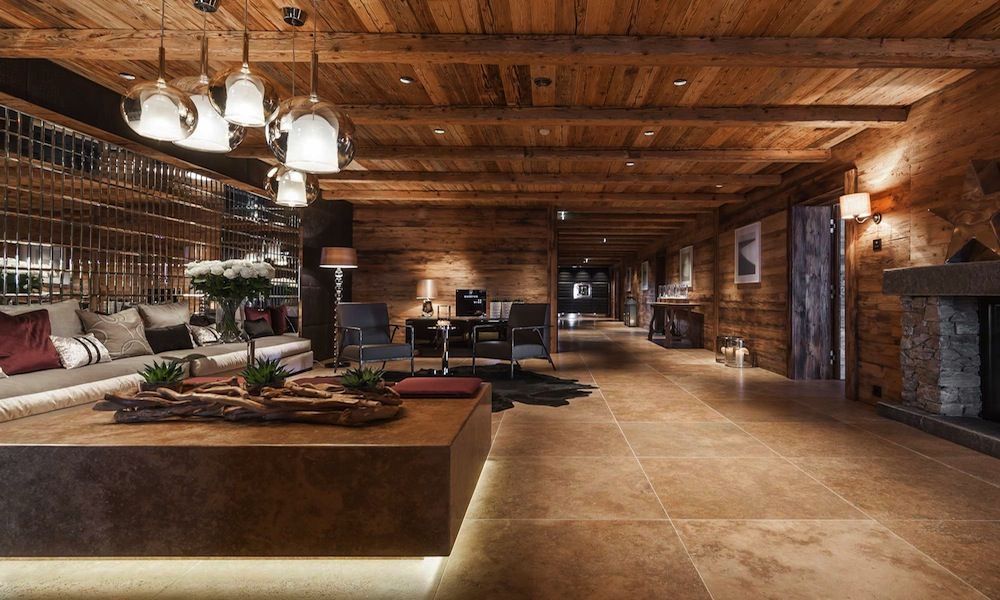 Accommodation prices: from €293.847 per week
Chalet N includes 24 beds located behind bulletproof glass, suites with a 3D television, a spa with a hay sauna, an ice fountain, and a salt cave. A personal hair-stylist is also available for guests, in case you like skiing with a perfect hairstyle. Once back from the slopes, you can access the chalet via a direct elevator and "hide" behind the curtains made of Swarovski crystals.
7. Bighorn Sheep, Revelstoke, Canada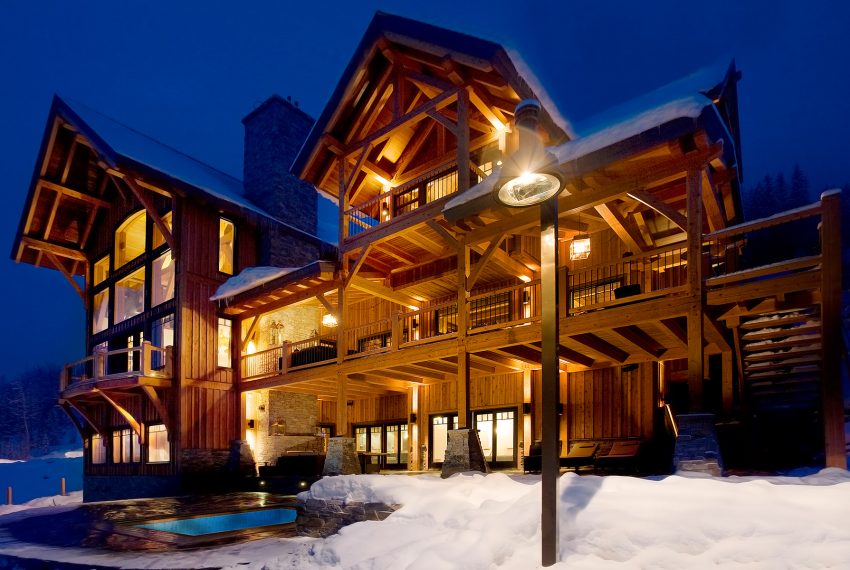 Accommodation prices: from €35.772 per week
Chalet Bighorn is located in the little-known resort of Revelstoke, British Columbia, Canada. It has eight huge bedrooms and is one of the most popular destinations for luxury skiing as it also has a helipad. At the chalet, there is a central hall with a large fireplace, a wellness area, a private cinema, a bar with a pool table, a small swimming pool, and a huge outdoor jacuzzi. The service includes a driver and a state-of-the-art security system.
6. Chalet One Oak, Combloux, France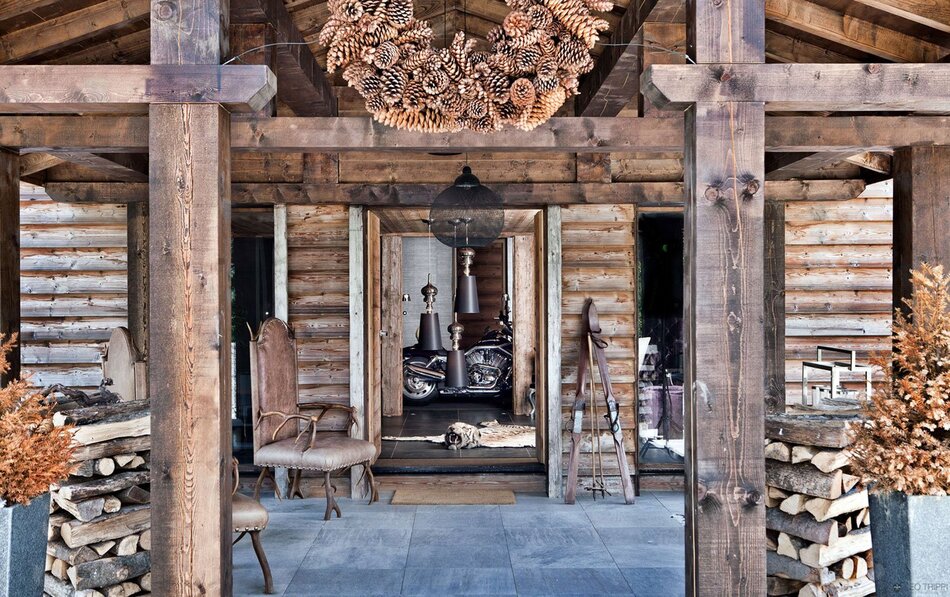 Accommodation prices: from €26.000 per week
One Oak is far from being one of the most expensive chalets in the world, but it wins a place in this ranking thanks to its style. It includes a maximum of 12 beds and a master suite, 4 double bedrooms, and a room with bunk beds. The large living room houses a real Harley-Davidson motorcycle parked next to a tiger skin rug, which is right next to the fireplace (a questionable choice of furniture). The solarium also offers a spectacular view of Mont Blanc.
5. Le Chalet Mont Blanc, Chamonix, France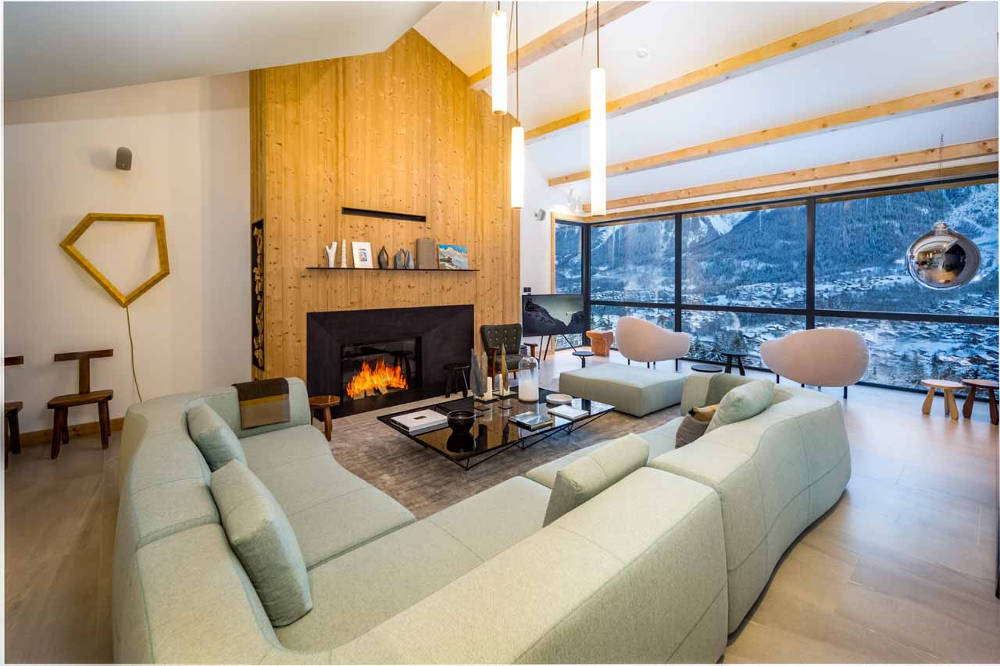 Accommodation prices: from €28.416 per week
With 12 bedrooms, all facing Mont Blanc, this ultra-modern chic chalet features designer interiors and is a one-of-a-kind work of art. It has 5 floors with lift and is equipped with an indoor swimming pool, hydromassage, sauna, gym, massage room, cinema, canteen, heliport, 12 rooms. There are also 3 lounges: a day room, a cocktail lounge, and the main room.
The thing that impresses the guests is the dining table. It is a unique piece of Burgundy oak with Italian marble legs. Designed by Victoria Wilmotte, it can comfortably accommodate 26 people.
4. Zermatt Peak, Zermatt, Switzerland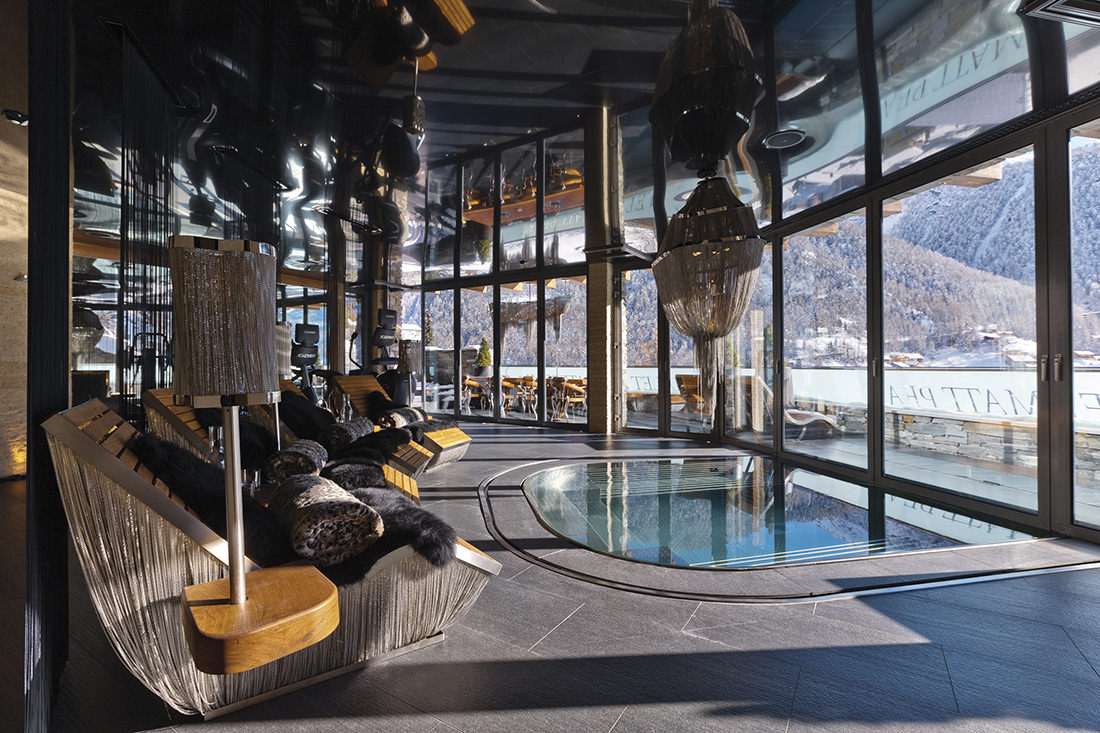 Accommodation prices: from €56.243 per week
Zermatt can't be missing from any "Top 10 list" when it comes to exclusive chalets which is why we chose the Zermatt Peak chalet for ours. Built on an overhang, this chalet has double-height windows that extend to the ceiling for almost 360 degrees on the external panorama. For the occasion, there are also special binoculars in polished brass, which are ideal for observing the stars.
The 13 guests (a maximum of 10 adults) have a chef, waiter, driver, and masseuse at disposal. Equipped with a 3D cinema, swimming pool, library, gym, and hot tub, it may be hard to leave the chalet and go skiing!
3. Chalet Sophia, Davos, Switzerland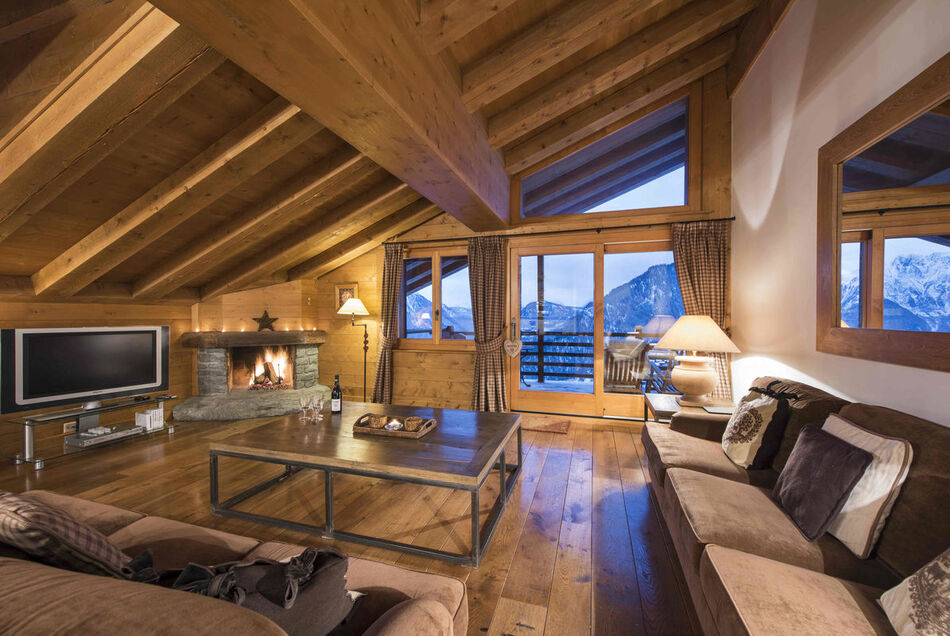 Accommodation prices: from €55.279 per week
The Chalet Sophia exudes elegance and style, with modern alpine style furniture and furnishings and interiors in wood and stone. The price of the stay includes two drivers driving a 4X4, a stone swimming pool, a large play area for children, and nearby exclusive ski slopes.
2. Chalet Muztagh, Courchevel, France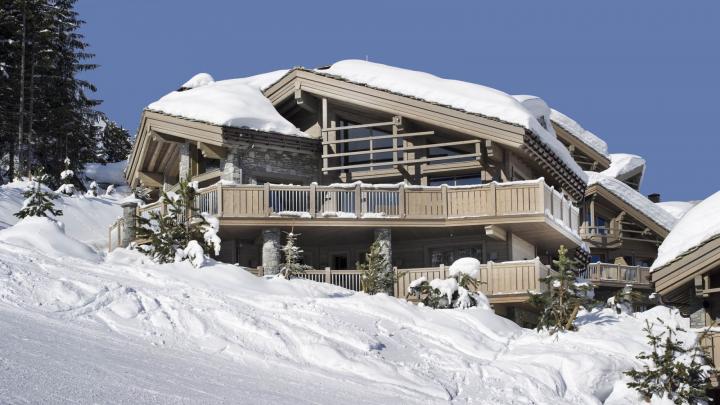 Accommodation prices: from €97.188 per week
And, we go back to Courchevel to see this luxury chalet that can accommodate 10 people. Chalet Muztagh is the largest of the numerous standalone chalets run and managed by the exclusive K2 Boutique Hotel. It features a swimming pool with waterfalls, spa, and cinema with nine recliners where you can watch your favorite movies served by a butler. Above the swimming pool and the cinema is the living area with two huge rooms for relaxing and a library. The bedrooms are sumptuous, each with large balconies and nearly as large flat-screen TVs. The price includes butler, maid, and chef.
1. Pioneer Springs Luxury Estate, Aspen, Colorado (USA)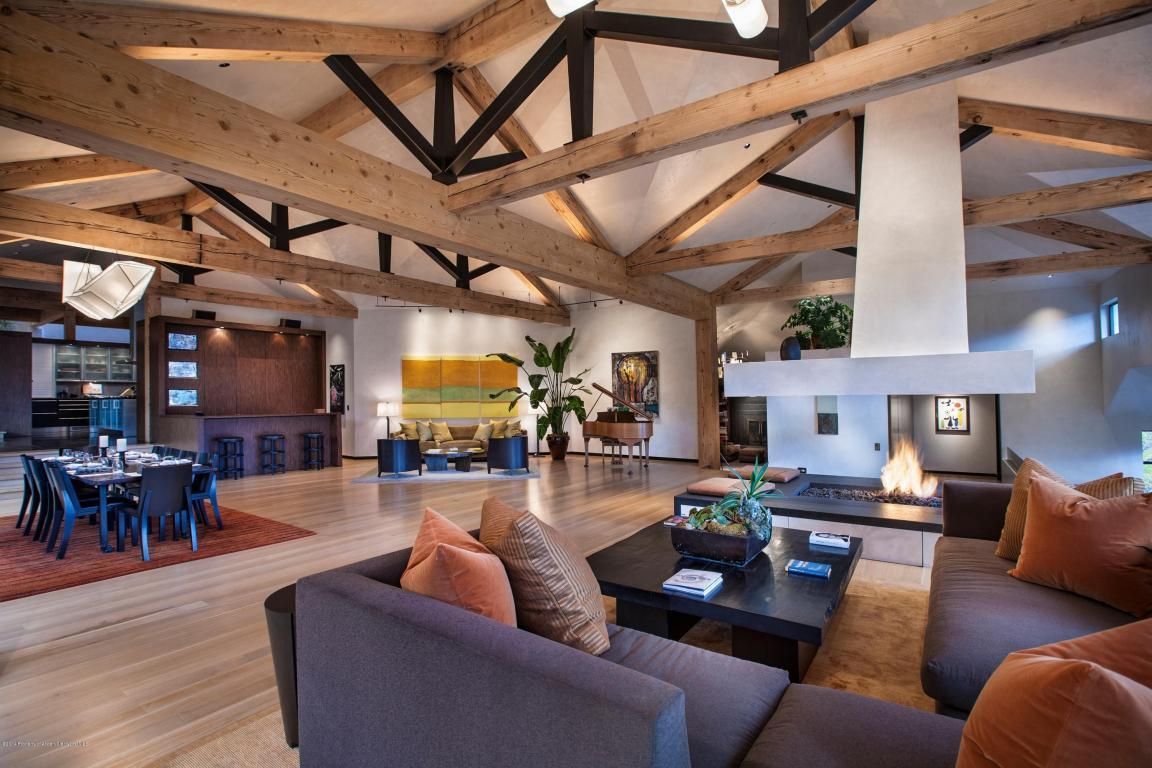 Accommodation prices: from €161.981 per week
If you like this chalet, you might as well think about buying it for a modest sum of 15 million pounds. Staying here you will be side by side with many Hollywood stars but also with the plastic surgeons who always make them look young and beautiful. Pioneer Springs is located within a 40-acre private estate, so it may not be that easy to meet all the Hollywood stars after all. It can accommodate 15 people in its 7 bedrooms and is a ten-minute drive from Snowmass or a 15-minute drive from Aspen.