What could be more romantic than a holiday in a chalet, in the warmth in front of a lit fireplace with snow falling outside covering the surrounding landscape in bright white? Nothing!
But, to treat yourself to a dream stay and a magical atmosphere, you have to choose the right chalet. And, here are the 10 most beautiful chalets in Italy!
10. Fairytale Dream, Trentino-Alto Adige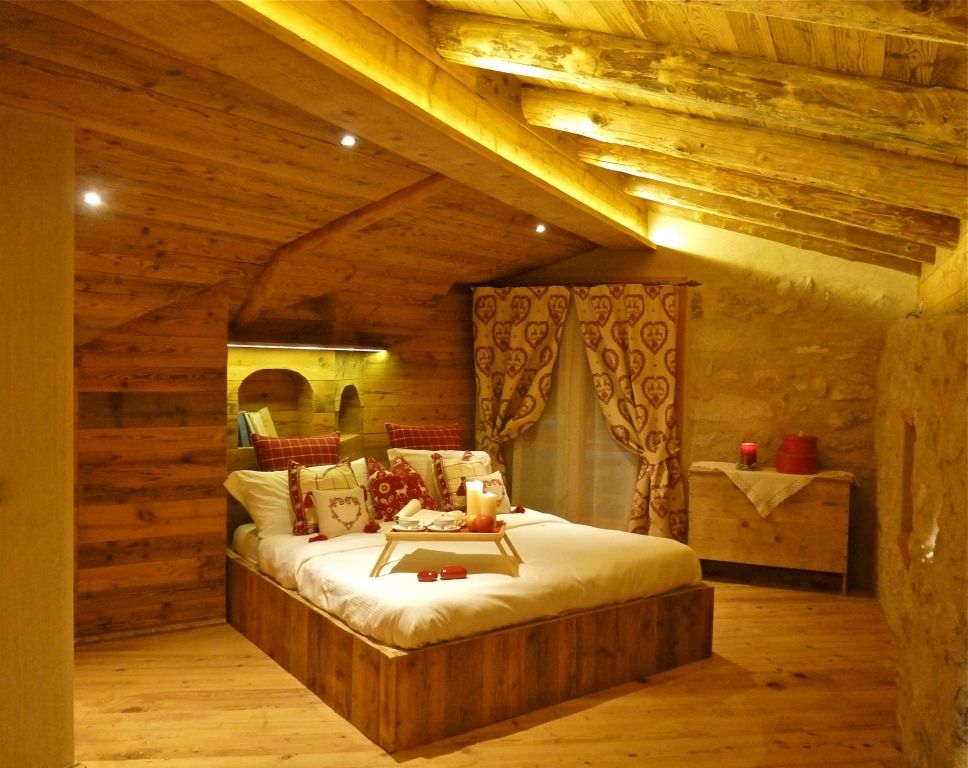 Address: Località Nembia, 38078 San Lorenzo in Banale (Trento)
Telephone: 0461586920
Email: sognodifiaba@gmail.com
Located near the romantic Nembia lake, this splendid chalet is ideal for an unforgettable couple's holiday or a weekend with friends as it can accommodate up to 4 people. Accessible by car and equipped with a garage, the Fairytale Dream chalet awaits you with its sweet fireplace!
9. Chalet Tremalzo, Trentino-Alto Adige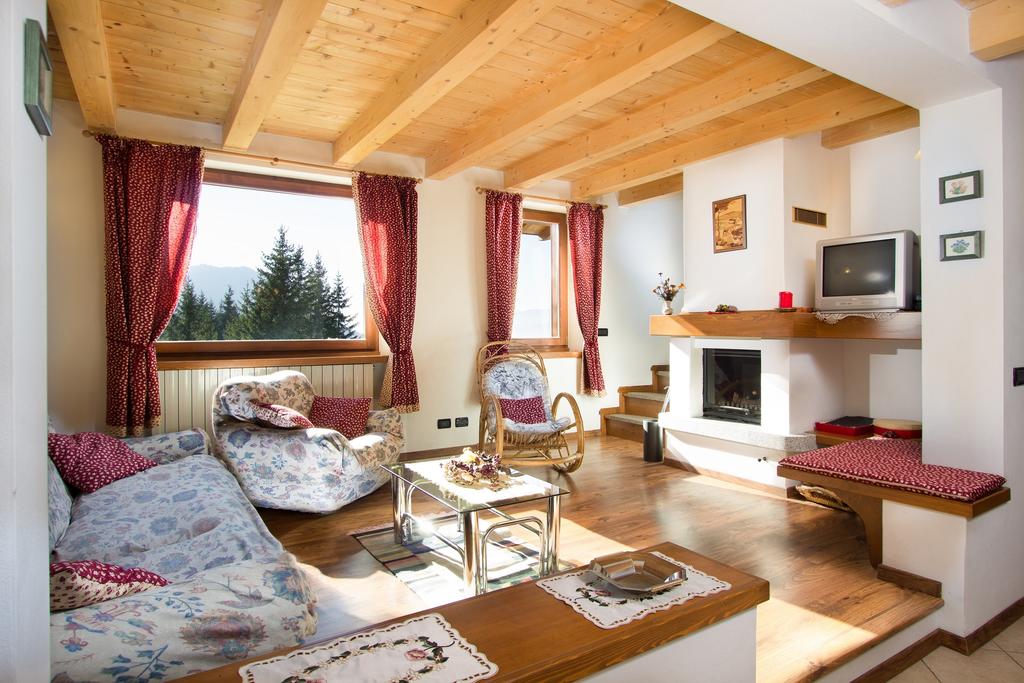 Address: Via Mughè 22, 38067 Ledro (Trento)
Telephone: 0464 590044
Email: N / A
In the splendid Ledro valley, a few kilometers from the homonymous lake, the beautiful Chalet Tremalzo is located, at 1,600 meters above sea level. It's furnished in alpine style to revive the magic of the atmosphere of the place. The location is ideal for those into trekking.
8. Chalet Dufour, Piedmont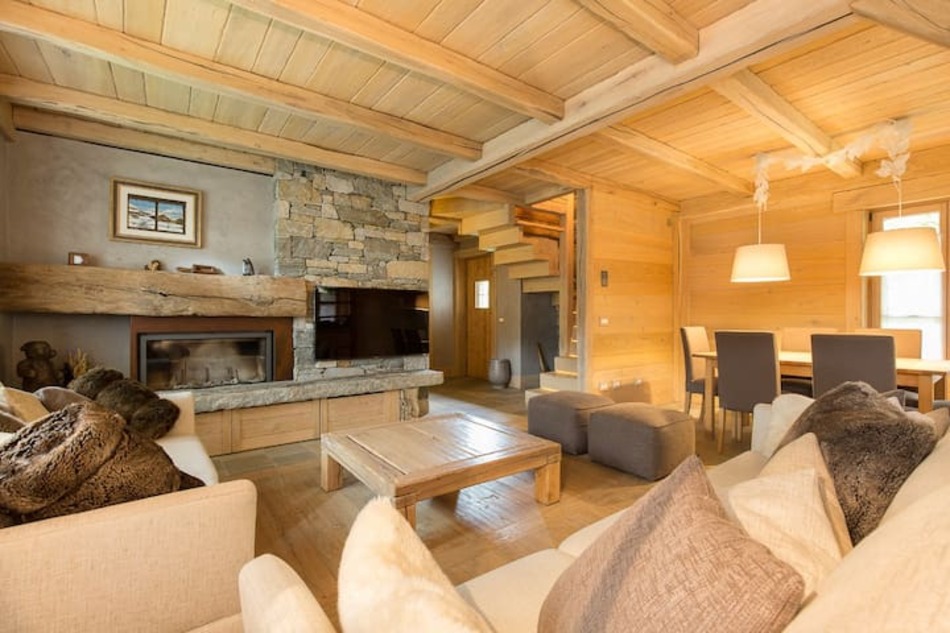 Address: Via Circonvallazione, 13020 Riva Valdobbia, Vercelli
Telephone: N / A
Email: N / A
Chalet Dufour is located at the foot of Monte Rosa, in the beautiful village of Riva Valdobbia. Recently built, it also has a SPA center and a thermal bath to make your holiday extremely relaxing.
7. Chalet S Apartments, Trentino-Alto Adige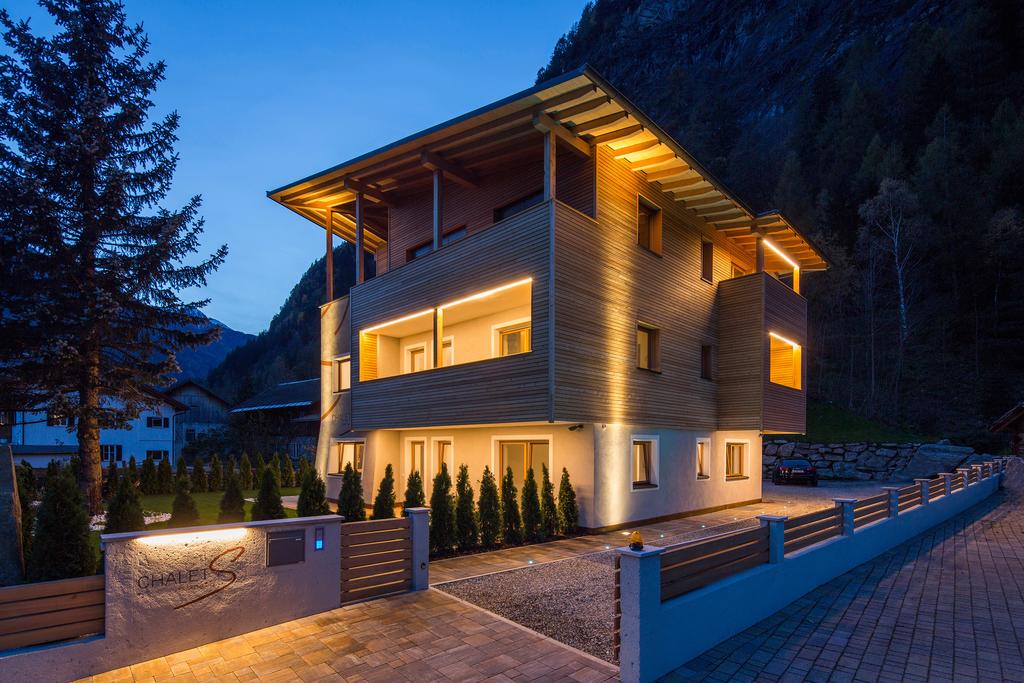 Address: Parocchia Tures 17, 39032 Campo Tures (Bolzano)
Telephone: 320 0 966 662
Email: info@chalet-s.it
Recently inaugurated, this chalet is located in Campo Tures, a beautiful area that is also a starting point of the equally beautiful and unspoiled valleys of Tures and Aurina. It's available in, both, summer and winter.
6. Chalets Fanes in San Cassiano, Trentino-Alto Adige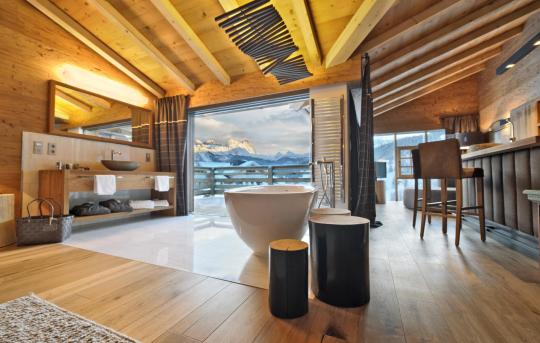 Address: Str. Pecëi, 19, 39036 San Cassiano (Bolzano)
Telephone: 0471 849470
Email: info@hotelfanes.it
Trentino-Alto Adige never ceases to amaze. This time we look at the Chalet-style hotel located in Alta Badia, overlooking the Dolomites. This complex combines tradition and high quality and offers natural luxury in eight absolutely unique chalets.
5. Chalet of the Hotellerie de Mascognaz, Valle d'Aosta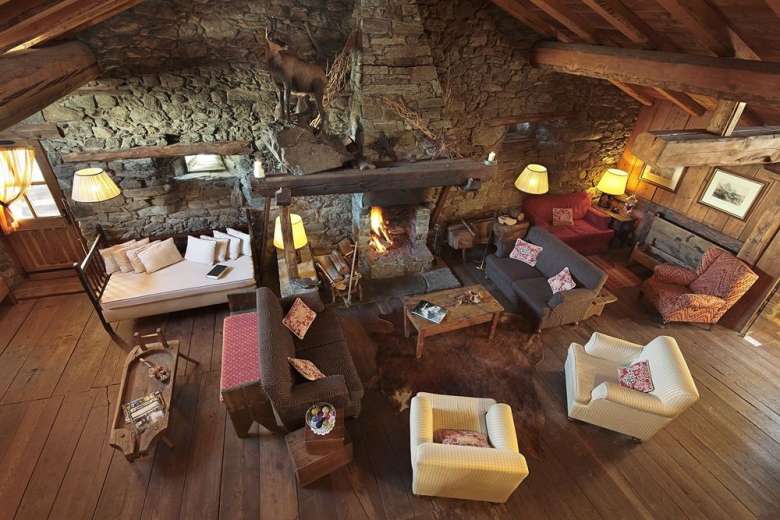 Address: 11020 Ayas – Champoluc (Aosta)
Telephone: 338 7295708
Email: info@hotelleriedemascognaz.com
A luxury suite-hotel nestled in the welcoming village of Mascognaz. It features rustic-chic-style rooms, all with fireplaces. Closed during the harsh winter, the Chalet of the Hotellerie de Mascognaz remains one of the best romantic solutions in the Aosta Valley.
4. Les Fleurs Bleues, Lombardy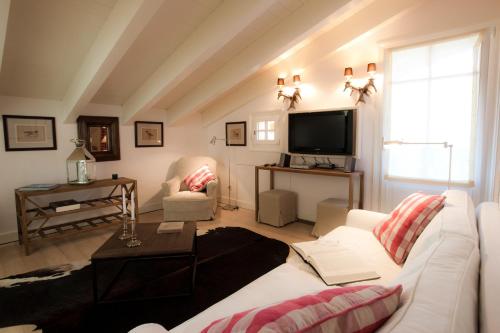 Address: Via Marangona, 155, 23030 Livigno (Sondrio)
Telephone: 335 878 8266
Email: info@lfblivigno.com
Now we go to Lombardy, more precisely to Livigno, a very interesting area for those who love skiing, walking, and shopping. Actually, Livigno is tax-free, so purchases are often much cheaper than in the rest of Italy, even the fuel costs much less. The chalets are very elegant and cared for down to the smallest detail.
3. Chalets Edelweiss, Trentino-Alto Adige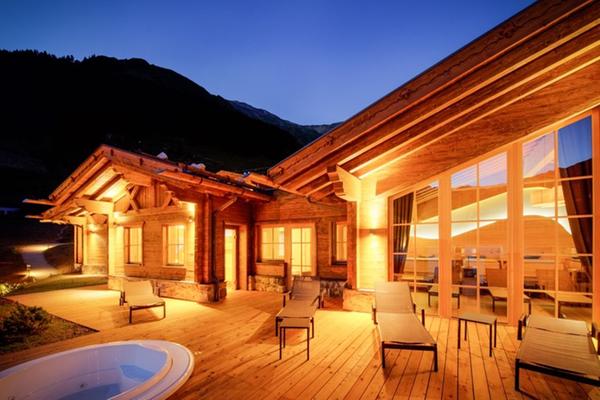 Address: Vernago 78, 39020 Val Senales (Bolzano)
Telephone: 0473 669633
Email: info@chalets-edelweiss.it
A 4-star chalet with spacious living room with tiled stove. The suites all have a terrace or balcony, which makes them ideal for admiring the scenic beauty of Val Senales. The Chalets are combined with a hotel with a wellness and relaxation center.
2. Marcora, Trentino-Alto Adige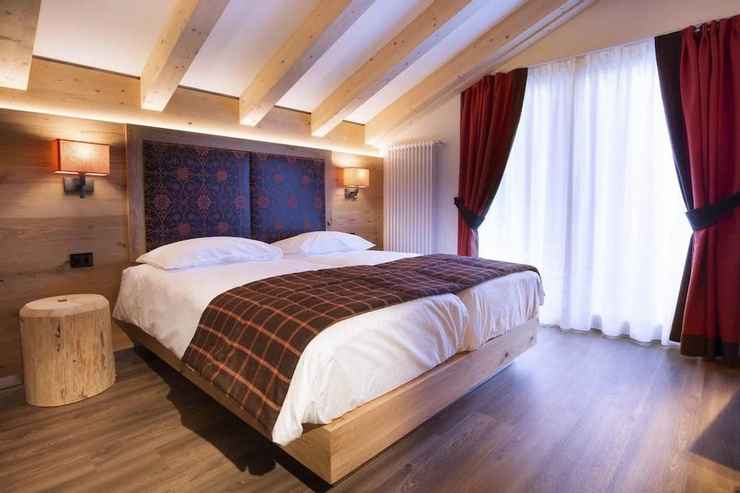 Address: Strada Dolomites delle Dolomiti, 99, 38031 Campitello di Fassa (Trento)
Telephone: 329 989 9495
Email: info@chaletmarcora.com
This hotel with a chalet was inaugurated in January 2016. It offers very modern and extremely well-finished furnishings. Plus, it's placed at an excellent location – in the wonderful Val di Fassa, located a few meters from the Col Rodella cable car, which makes it the perfect place for those who love skiing.
1. San Lorenzo Mountain Lodge, Trentino-Alto Adige
Address: Frazione Elle, 23, 39030 San Lorenzo di Sebato (Bolzano)
Telephone: 0474 404042
Email: info@sanlorenzolodges.com
The San Lorenzo Mountain Lodge, a multi-award-winning Ski Chalet located in Val Pusteria and a winner of the national award "The best ski chalet of Italy", also wins our ranking of the most beautiful chalets in Italy. Recovered from a 16th-century farmhouse, it has been transformed into a 5-star lodge by the managers.