For those who search for new emotions, those who want to be kids again, or those who simply want to have fun, a theme park is undoubtedly the ideal solution.
In the world, there are many amusement parks and of various types, such as the mechanical ones with roller coasters, themed ones like Disney parks, the fantastic water parks, and adventure parks. Moreover, less adrenaline-pumping, but still spectacular are the miniature parks or those related to nature, such as zoos, aquariums, etc. while the most recent are virtual ones in 2D or 3D.
Although the first theme park was opened in Europe, precisely in Denmark in 1583, the most famous amusement parks are located in the United States, in Orlando, Florida is the city with the most amusement parks.
In this ranking of the 10 largest and most beautiful amusement parks in the world, the Disney and American parks are the masters, whereas Asia is facing the sector with bullying. Ready to find out which is the most visited park in the world, with 17 million visitors? Let's find out!
10. Legoland, Malaysia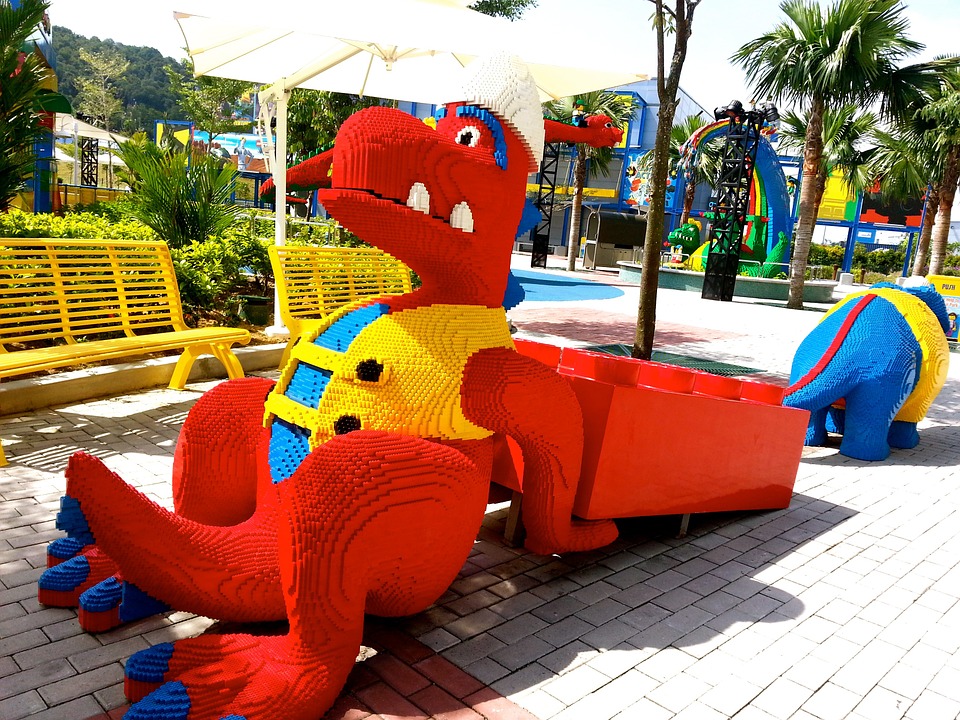 At the bottom of the ranking, we find the last built LEGO park in the world. Apart from being the latest one, it's also the riskiest one since, unlike the others, it's entirely built with the legendary LEGO bricks reproducing its homeland in miniature and it's a water park. How cool that is?!
Number of attractions: over 70, divided between the two parts: the water park and the theme park
Entrance fee: daily for theme park € 33; daily for water park €21; cumulative daily €41
9. Gardaland, Italy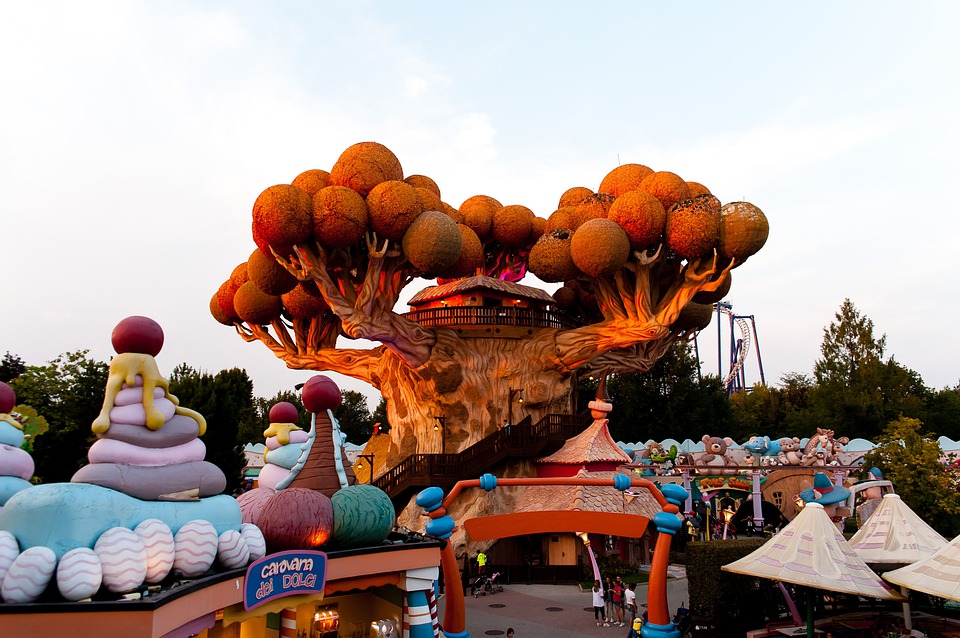 In the penultimate place, we find the most beautiful park in Italy. Although Etnaland is a respectable water park and there are also a Disney park, and the Rainbow MagicLand of Rome, Gardaland, the first large A theme park built in Italy, not only was it visited by nearly 3 million visitors in 2013 but it's also the favorite of the Tripadvisor community. Among gardens and flower beds, dozens of attractions both await those who search for thrilling emotions and those who want to relax. In winter, however, Gardaland is filled with snow, thus recreating a fantastic Christmas world offering new winter attractions: it's Gardaland Magic Winter! You can't miss it!
Number of attractions: about 40
Entrance fee: children €33, adults €39.50
8. Ferrari World, United Arab Emirates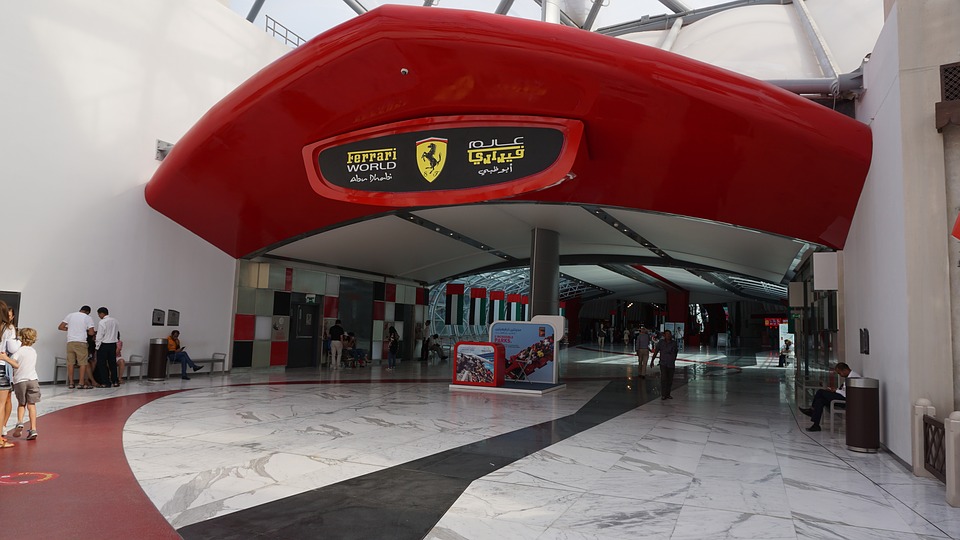 Although outside Italy, we still stay on the Italian Style theme with the impressive and decidedly Glam Ferrari theme park, inaugurated in November 2010. It has about 20 attractions to choose from, but for lovers of the genre, a ride on the rollercoaster going at a speed of 240 km/h is a must, whereas for fans it's the thrill of entering the cockpit of a real Formula One car.
Number of attractions: 20, to which a track, a theater, a 3d cinema, and a gallery of vintage cars are added.
Entrance fee: Starting from AU$295 (€68)
7. Universal Island of Adventure, Florida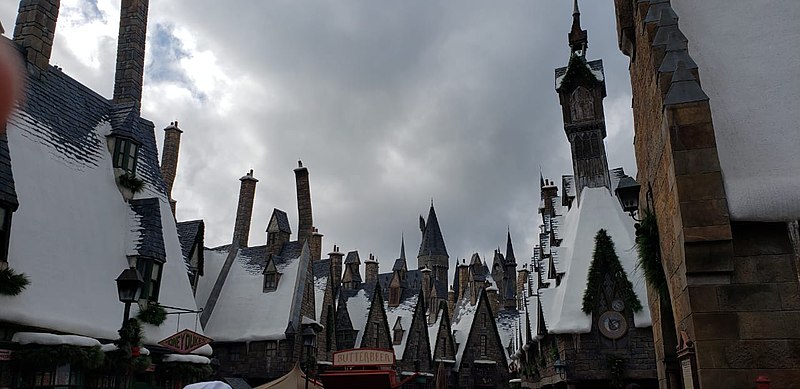 Still in Orlando, we look at the most visited Universal Studios park. The Universal Island of Adventure has 7 areas, including one dedicated to the magical adventures of Harry Potter: a dip in the legendary school of magic is something you can not miss!
Number of attractions: over 20, distributed over the 7 thematic islands.
Entrance fee: $68 (€57)
6. Port Aventura, Spain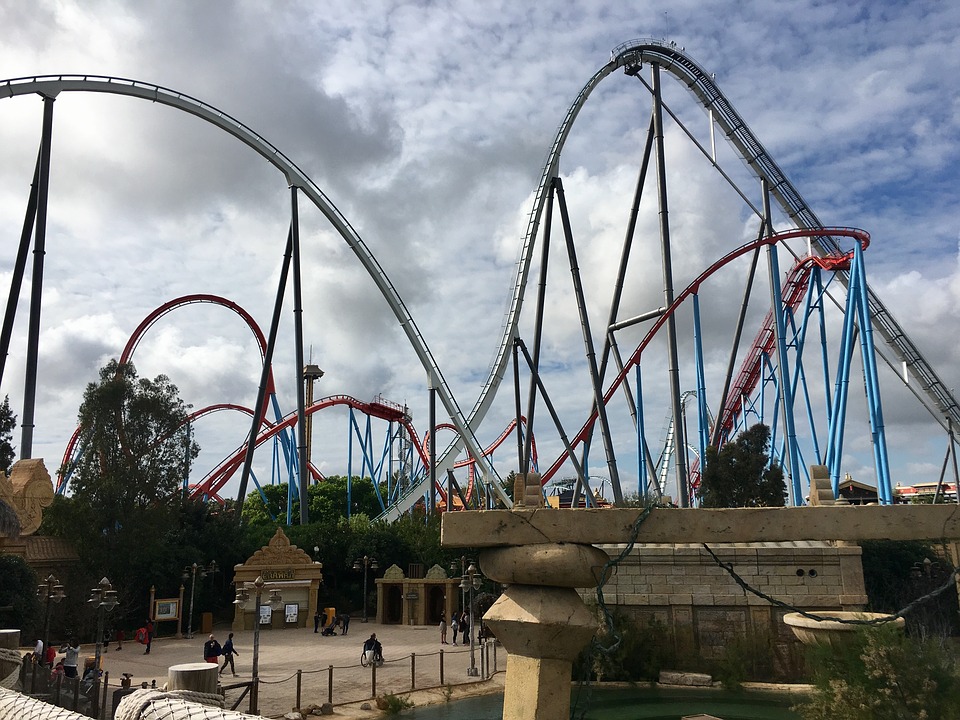 With its highest slide in Europe, Port Aventura has recently inaugurated Caribe Aquatic Park, the most impressive water park in Europe, which is why it deserved a spot in this ranking. The park located in Salou, in the south of Barcelona, ​​is divided into 5 thematic areas and allows you to go around the world, starting from the Mediterranean and passing through Polynesia, China, Mexico, and up to the Far West. There are also exciting roller coasters and fireworks.
Number of attractions: over 30 divided between Port Aventura and Caribe Aquatic Park
Entrance fee: daily from €20 for 1 park only, daily from €47 for both parks.
5. Europa Park, Germany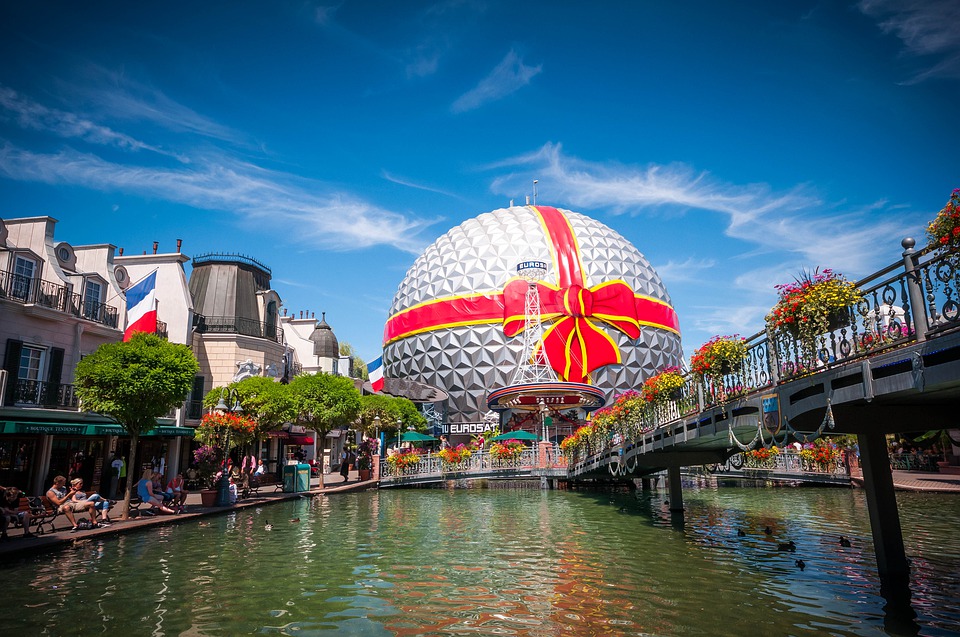 In the 5th position, we find the largest and most beautiful park in Europe, the only one able to compete with Disneyland Paris. With about 100 attractions divided into 15 thematic areas that represent the habits and customs of different European countries, its attractions are more beautiful than the others: you can get on board a steamer, travel the valley of tales, cross the jungle on a raft, or tackle the labyrinth of giant slides. Also, the shows are original: duels, flamenco, ice show; in short, there is plenty of choices to be amazed! Some rumors speak of an expansion with a water park by 2016.
Number of attractions: about 25
Entrance fee: winter day from €41, Summer day from €49
4. Tokyo Disney Sea, Japan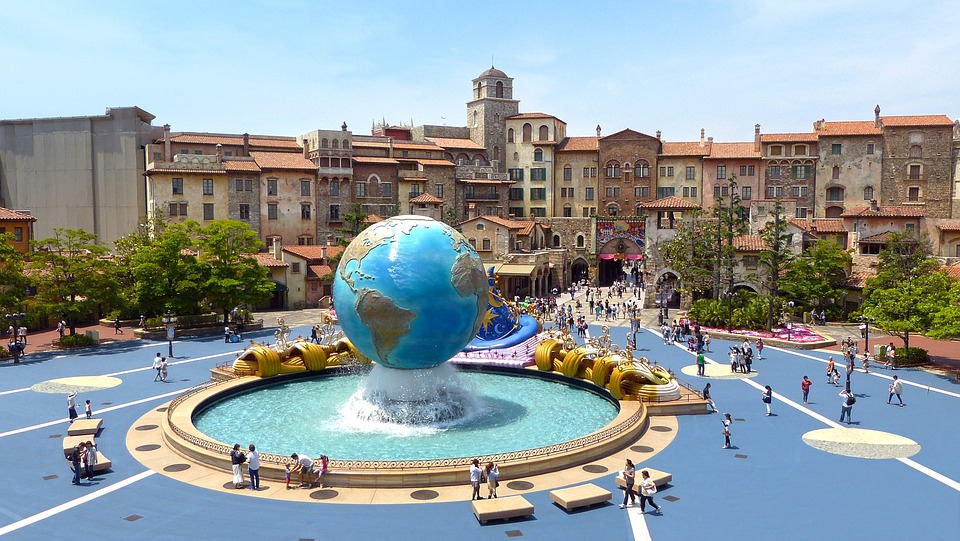 If you happen to be in Japan, stop and take a tour of the Tokyo Disney Sea because it's totally worth it! Disney's only water park (actually owned by the Oriental Land Company but licensed by Disney) is probably the most spectacular water park in the world, boasts breathtaking scenery, and attracts around 14 million visitors a year.
Number of attractions: about 27
Entrance fee: starting from ¥7.400 (€55)
3. Six Flags Magic Mountain, California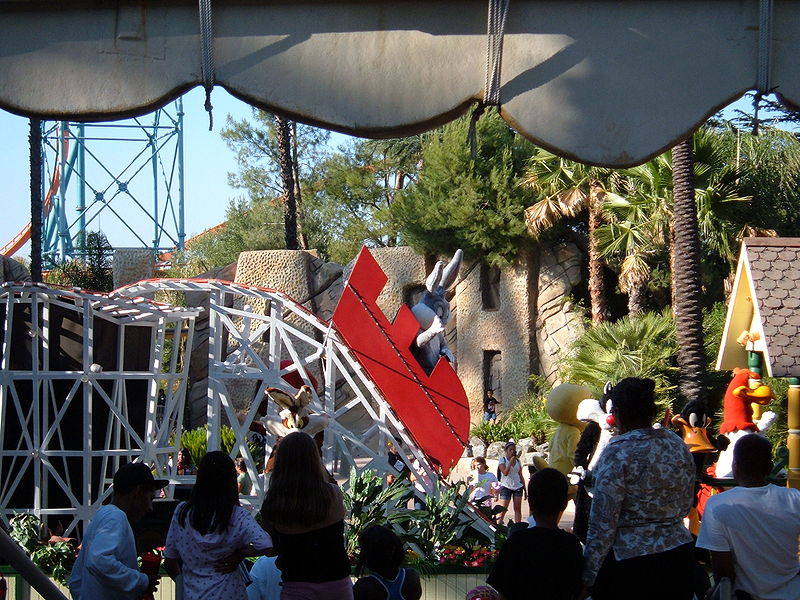 The lowest step of the podium is for fearless lovers of strong emotions. The Six Flags Magic Mountain is a must-visit, at least once in their life, for them. However, you have to have a strong stomach because here you will find the highest roller coaster in the world.
We are talking about a state-of-the-art park in the mechanical and rollercoaster sector, boasting 20 attractions of this kind, which leads to the constant rivalry with the Cedar Point of Ohio. Plus, there are also a zoo safari and a water park. Amazing!
Number of attractions: about 20
Entrance fee: Daily $84.99 (€77)
2. Puy Du Fou, France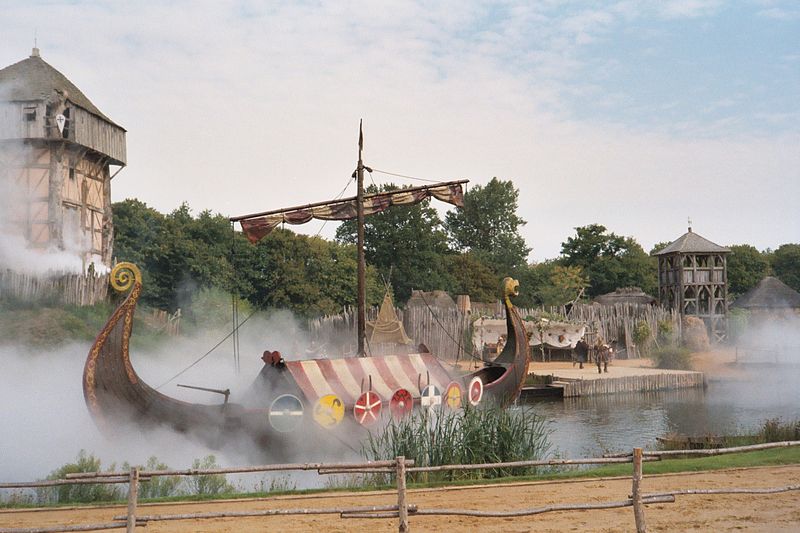 Back to Europe, this time in France where we meet a park which, although not huge like the American ones, is unique in its kind. It's because it allows visitors to go back in time and relive the wonders of history through very accurate historical reconstructions and colossal shows, real fighting tournaments of all kinds, from musketeers to Roman gladiators. Don't miss the Cinéscénie show, which attracts eight million visitors a year. A visit to the villages of the 1900s, 1700s, and the medieval one is also not to be missed.
Number of attractions: about 60
Entrance fee: €35 for daily admission, €27 for the Cinéscénie show, €56 for the cumulative ticket
1. Walt Disney World Resort, Florida
In the first place, can be no other than the Walt Disney World Resort in Orlando, a mega-complex consisting of four theme parks and two water parks. The most visited is the Magic Kingdom, which tops the world rankings with 17 million visitors a year. Walking through Liberty Square or Fantasyland, you will meet all the heroes of the most classic Disney stories and witness wonderful fantastic shows between magic and grandiose attractions, such as the fabulous Cinderella's Castle. There is also a theme park dedicated to technology and futurism, the EPCOT Theme Park. There, you will find the Spaceship Earth, a spectacular and huge silver-colored sphere with 18 floors, which takes you on a journey through time, one in space, and a tour of the world in miniature so that you don't miss any part of our planet. The most eccentric park of all is Blizzard Beach, a water park with one of the highest slides in the world set in a ski resort: Orlando's scorching heat and snow, definitely American!
Number of attractions: almost 160 located in 6 independent parks (4 themed and 2 aquatics)
Entrance fee: Single Day Pass between $99 (€83) and $124 (€105). Daily cumulative (theme parks only) between $162 (€136) and $174 (€146). For the water parks, however, the day ticket costs about $62 (€52)