The Gambia is a West African state that is reduced to a thin but long strip of land set in Senegal, the only country with which it borders. Despite its relatively small territory, the Gambia also offers visitors the opportunity to discover natural and wild environments.
On the coast and along the banks of the Gambia River, which crosses the entire country, there are several choices between forests, reserves, and parks to visit aboard a typical Gambian boat, to venture among the local flora and fauna made up of fish, birds and some large mammals. The Gambia is one of the best African places for birdwatchers, but unfortunately, it is not ideal for those looking for the famous big five.
Below we have grouped the best parks for you to do the safari in the Gambia, with information on prices and periods!
Fun Facts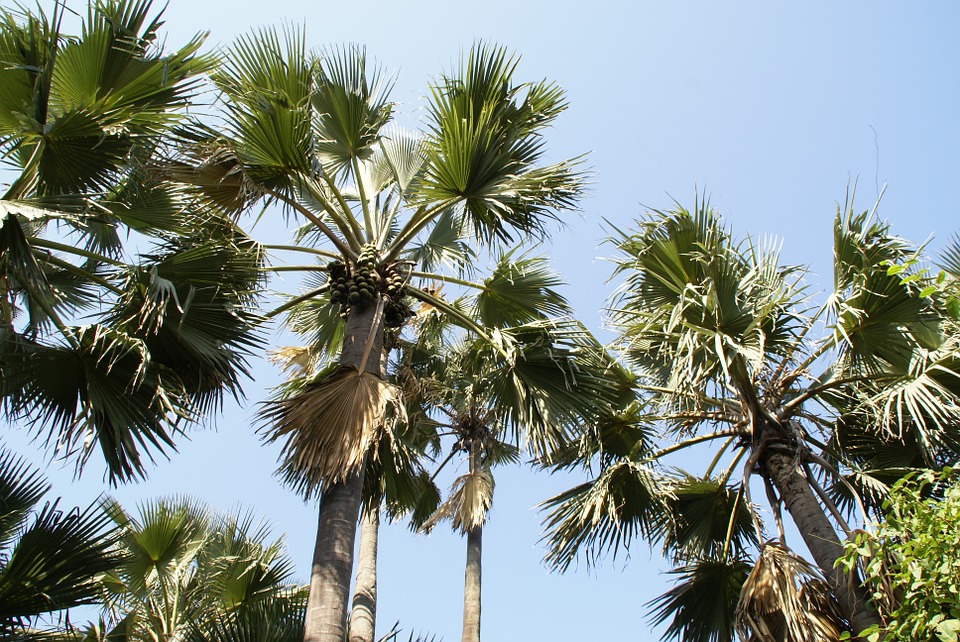 Inhabitants: 1,800,000
Capital: Banjul
Languages: English, Mandingo, Wolof, Peul
Local currency: Dalasi (€ 1.00 = 56.79 GMD)
Climate: Tropical
Average Temperatures: 16/32 ° C
Vaccinations: Vaccination against yellow fever mandatory, malaria prophylaxis and vaccinations against meningitis and hepatitis A and B recommended
Entry requirements: A passport with residual validity of at least 6 months and an entry visa to be requested at the Gambian Honorary Consulate General in Milan are required.
Flights: Price starts from € 586.84
Travel/health insurance: Recommended.
When to go: climate and the best time
The Gambia enjoys a warm tropical climate all year round and although its territory is vast, the climate is homogeneous throughout the territory.
On the coast, it is slightly mitigated by the presence of the Atlantic Ocean, while in inland areas it remains warmer. There are two main seasons, the dry one corresponding to the winter months and the rainy one during the summer months.
Temperatures are very high during the summer, while the winters are still warm but with pleasantly cool nights.
Climate
The climate is tropical with average temperatures between 16 and 32 ° C and no rain for most of the year.
Rainfall is concentrated between June and October, with a peak in frequency and intensity in August. The sea temperature is constantly 22 ° C except in summer when it reaches 28 ° C.
Best Periods
December to January for the inland areas
November and May for the coastal area
Period to Avoid
July and September due to heavy and frequent rains that cause flooding and make it difficult to move around the parks
River Gambia National Park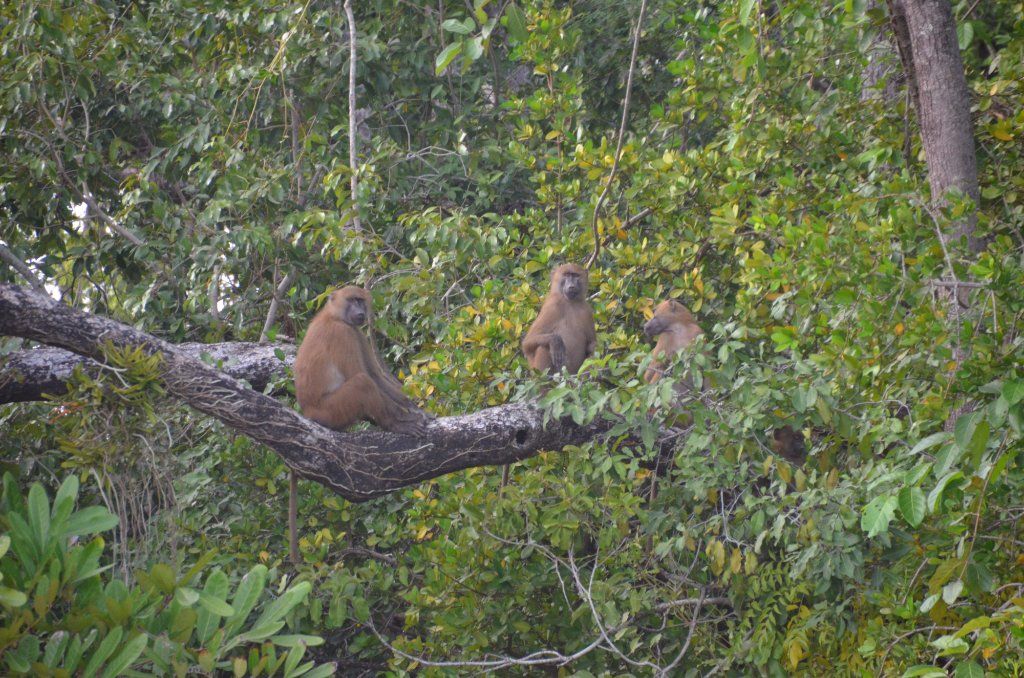 This national park is certainly among the best in the Gambia and one of the most sought-after excursions by visitors who want to discover the local nature! The River Gambia is the park of the Gambia River and consists of 5 islands, all flat with swampy areas and savannahs that create the natural habitat of different animal species.
First of all, this is one of the few natural shelters for hippos, which is why you will meet many of them, and you can also observe specimens of chimpanzees, warthogs, baboons, antelopes, crocodiles, badgers, oritteropias, and genets. But let's not forget the most widespread activity in the Gambia, bird watching, thanks to the over 270 species of birds present in the park.
A safari inside the park includes boat trips to visit the 5 islands and this is a strong point to enjoy a different safari than usual!
Best Period
May and October
Average Price
Price starts from € 50.00
Bao Bolong Wetland Reserve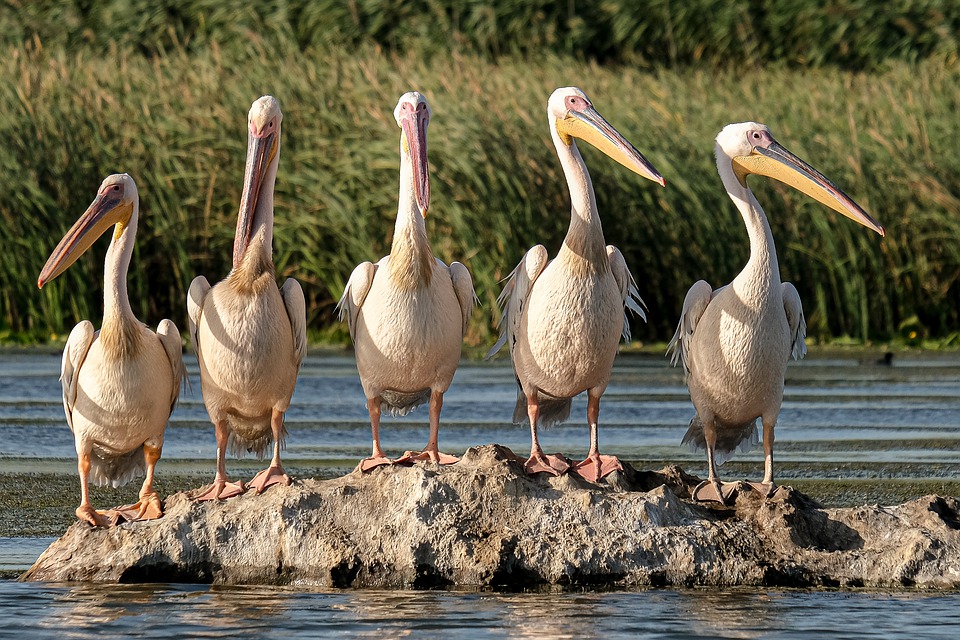 The Bao Bolong reserve is located halfway between the coastal area and the innermost parts of the country. It extends for 140 km along the north bank of the Gambia River and consists of swamps, mangroves, and savannas, creating a varied ecosystem, as always rich in flora and fauna.
The main animal species you will find during a safari are birds, especially owls, eagles, parrots, and herons, well hidden among the dense mangroves but with a little patience they can be found and observed
But there is no shortage of large mammals such as hippos, warthogs, hyenas, and leopards. Another place suitable for birdwatching that offers the natural vision of birds that cannot be found in our territories and a safari dedicated to the discovery, divided into long walking routes and suggestive boat trips.
Best Time to Go
December to January
Average Price
The price starts from € 50.00
Kiang West National Park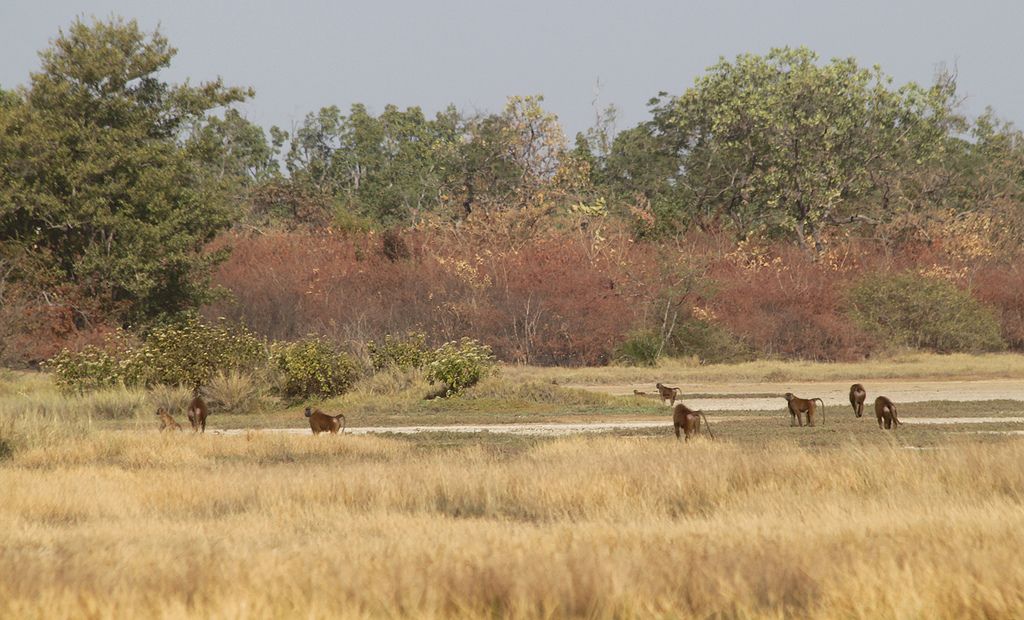 Another important and sought-after park in The Gambia is the Kiang West National Park, which stretches along the south coast of the Gambia River as opposed to the Bao Bolong Wetland Reserve.
In this park, you will cross mangroves and savannas meeting crocodiles, otters, monitor lizards, warthogs, antelopes, mongooses, monkeys, hyenas, leopards, and manatees. There are numerous species of birds, about 290, including vultures, eagles, hawks, and cianciallegre.
Also, this park is, therefore, suitable for birdwatching as well as for the discovery of large animals present in the savannah and a safari inside it involves some movements on foot and others on a 4×4 vehicle thanks to which you can observe the animals more closely.
Best Time to Go
December to January
Average Price
Starting from € 50.00
Mesii National Park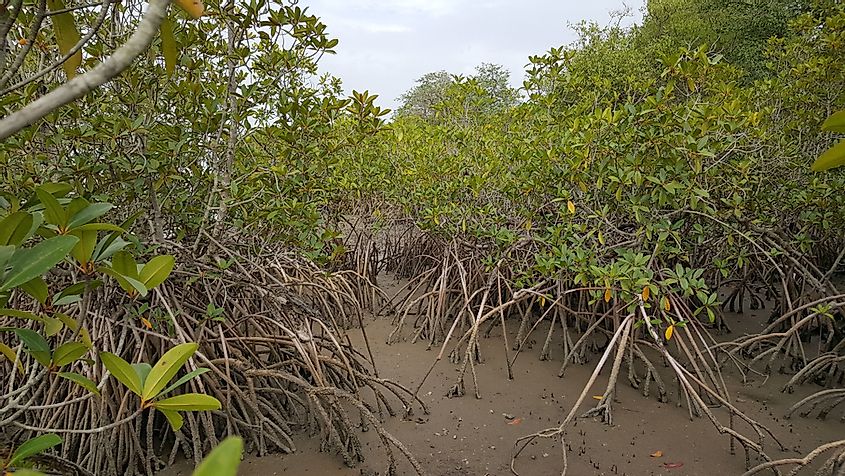 The Mesii National Park extends on the north coast of The Gambia, right on the border with Senegal. This park joins the large Senegalese park, the Saloum Delta National Park, defining the end of the two rivers that create the park, the Sine and the Saloum. Within this vast flat and humid area, there are therefore large swampy areas inhabited by a great variety of fish and birds, which unfortunately are the only animals that you will see during a safari in the Cerchi park.
In fact, inside this park, the vegetation is thick and varied but the local fauna is not so abundant. You will be able to spot mainly African manatees and Atlantic dolphins, several birds but no large animals. In any case, this safari is a nice way to spend a day in the African natural landscapes and to discover typical villages and the cultures of the peoples who live there.
Best Period
November to May
Average Price
Starting from € 40.00
Bijilo Forest Park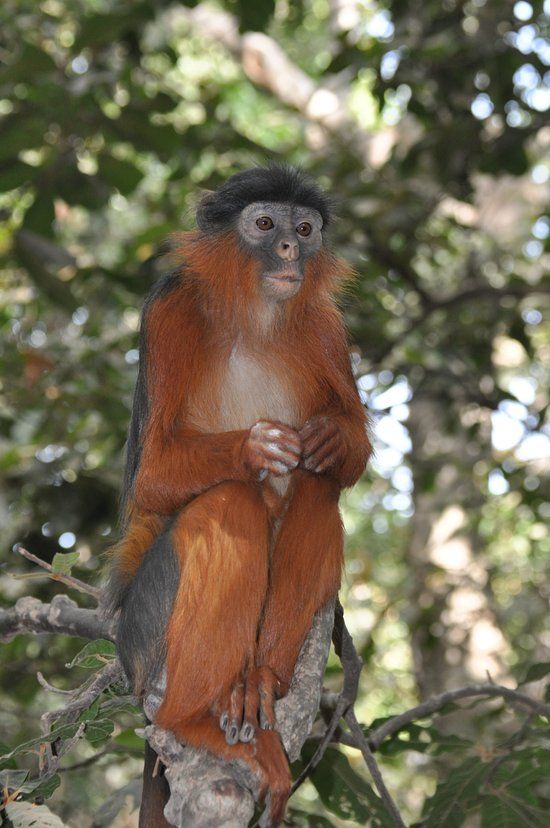 Bijilo is a small forest park of just 5 km, located in the north along the south coast. Although small, it hosts over 130 species of birds, various species of monkeys, and various monitor lizards as well as a rich and dense vegetation of various entities, such as bushes, forests, clearings, and dunes, which is why an excursion in this park is still very much proposed by local agencies.
The Bijilo, like most of the parks in the Gambia, is the ideal environment for birdwatching as well as walking among nature and unusual animals the safari inside it takes place mainly on foot and requires an expert guide. of birds which explains well, each species sighted. A weak point of the park, on the other hand, is the behavior of the monkeys.
They are now too accustomed to contact with humans and being fed by tourists, so you have to be prepared for mischievous monkeys who often approach to steal food and objects.
Certainly, not an optimal experience, and that at times can give the impression of being in a zoo, especially if you are looking for a safari that allows you to observe the animals in their natural behavior.
In summary, a ride in the Bijilo Forest Park is recommended for those who want to discover just a little African nature but without too many pretensions, and above all without having to take too much time!
Best Period to Go
November and May
Average Price
It starts from € 50.00
What to wear and pack?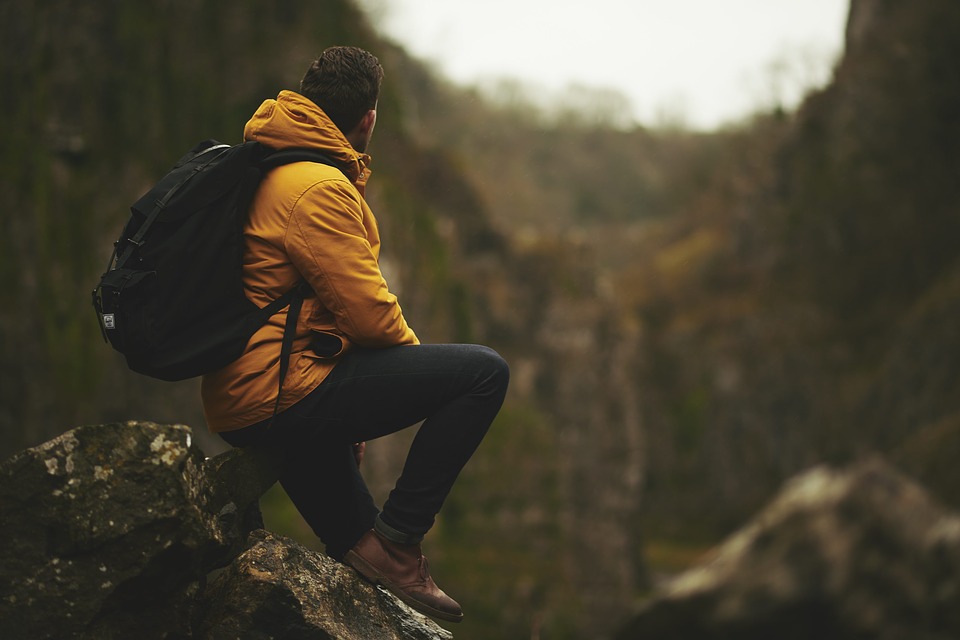 As you may have guessed from what you have read so far, the Gambia's parks are mostly made up of swamps and wetlands. This means that there are large quantities of mosquitoes, which is why an inevitable accessory is a repellent!
Still talking about mosquitoes, in addition to the repellent you need to dress appropriately. Choose long trousers, preferably wide and preferably in cotton to be comfortable and not suffer from the heat. For the top, a t-shirt accompanied by a light long-sleeved blouse is fine, avoiding bright colors and preferring dark ones. Shoes must be comfortable and suitable for trekking as you walk a lot!
Also don't forget a hat, sunglasses, and sunscreen in hot weather, and your camera. For birdwatching safaris, you can't miss binoculars!
Recommended Clothing
Long trousers
T-shirt
Trekking shoes
Useful Accessories
Sunglasses
Hat
Binoculars
Sunscreen
Insect repellent
Camera
Travel Insurance
We always rely on trustworthy insurance companies which provide comprehensive coverage at absolutely competitive prices. They must also provide customer assistance, an always active call center, and 24-hour medical insurance with unlimited telephone medical advice.