Talking about Tibet, most people will refer to Everest Mountain. Natural scenery and building are two things that people hope to see in many tourist destinations. If you are looking for more cultural atmosphere, you should visits Lhasa or others cities/town. But, know we will focus on the nature aside from Mt. Everest when you come to Tibet.
1. Yamdrok Lake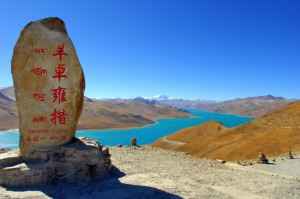 Yamdrok Lake is a fresh water lake with lovely turquoise blue water. It is surrounded by many snow-capped mountains such as Mt. Nojin Kangtsang (7191m). The lake has a length of 130 km, a width of 70 km and an average depth about 20-40 meters. Its surface is about 4,441 meters above the sea level while the deepest point is almost 60 meters below the surface. You need quite a long time to walk around since the lake appears as the largest freshwater lake with an area about 638 km2, particularly at the south of the Himalayas. Though Lake Yamdrok freezes during winter you still be able to see migratory birds come back. So, you can take many pictures from the lake, birds, and mountains there. Lake Yamdrok's transportation is quite convenient. The traveling time might take about three-four hours to travel, but it is worth to see this lake that has another name: Coral Lake or Green Jade Lake.
2. Lulang Forest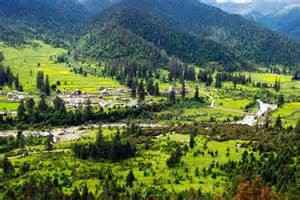 Actually, Tibet also has forest named "Lulang" which is about 88 km from Bayi town in Nyingchi Prefecture. Covered with green color consist of bushes, dragon spruce, and pine trees from low to high are some of the charms of this place. You can feel rivulets wind through the cultivated meadow area in the middle of the forest. Some villages scattered in the forest area where you can be visited to chat with local citizen. The combination of forest, villages, the cloud and mist among the mountains, forest, will result amazing pictures to fill your album.
3. Yangbajing Hot Springs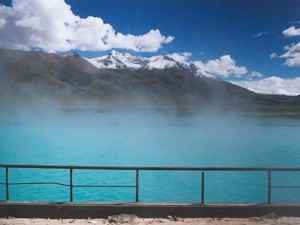 A town in Damxung County known for its geothermal resources is where Yangbajing Hot Springs exist. The distance from Lhasa is about 90 kilometers. Yangbajing Hot Springs become one of essential tourist destinations in Tibet because they are the highest hot springs in China that is surrounded by snowy mountains. There are two things you can do here. First is to enjoy pleasant hot spring bath even in winter. Second is to watch a wonderful attraction when a boiling hot geyser moves quickly to the sky. Morning is the best time to be a witness of magical feeling as the hot springs are bathed by white vapor comes from the hot water which meets the cold air.
See? In these places you can feel calmer from any activity and problem you might face. Visiting natural location in Tibet will be a great experience to tell after you come back home.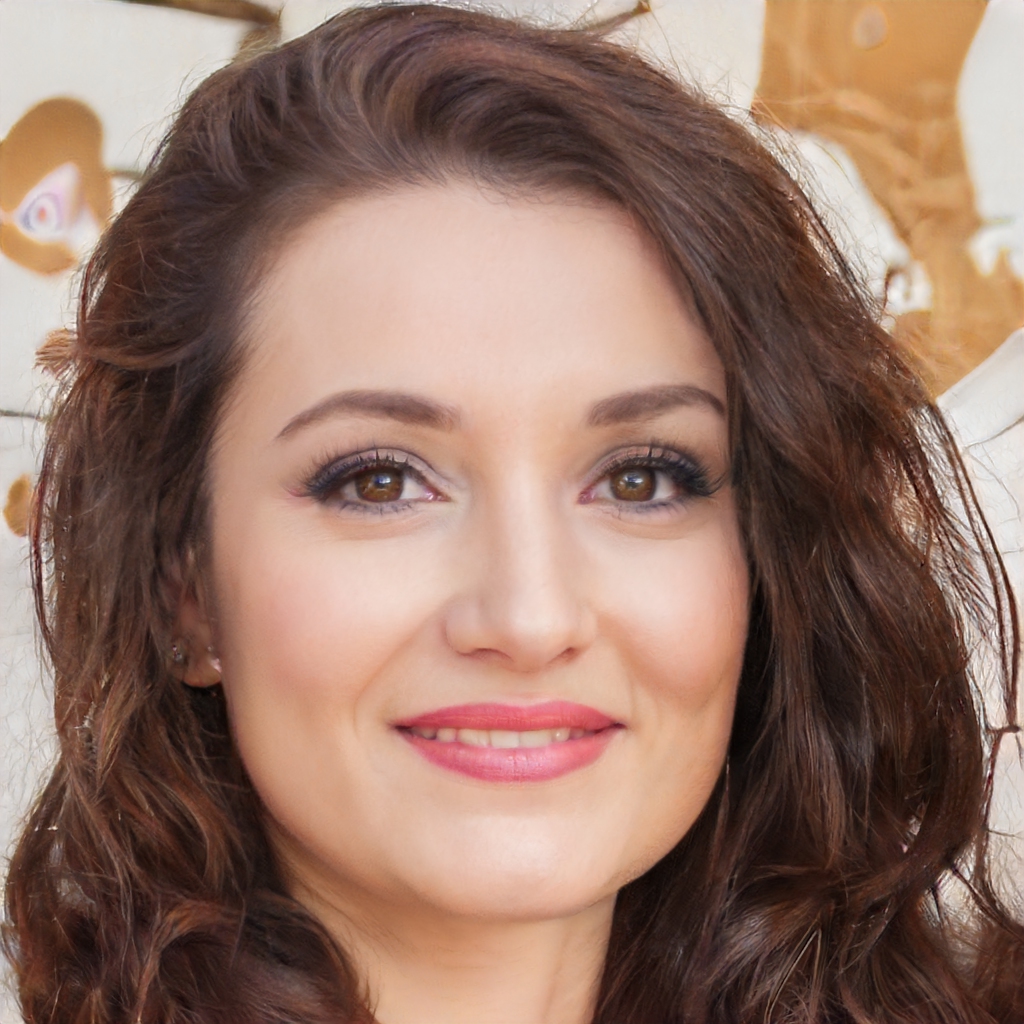 Meet Amelia, a wanderlust-filled travel blogger on a mission to explore the world one destination at a time. From backpacking through Southeast Asia to luxury escapes in Europe, Amelia has experienced it all and is here to share their tips, tricks, and favorite finds with fellow travelers. Follow Amelia on their journey as they discover new cultures, indulge in delicious cuisines, and create unforgettable memories.