Westfield, Massachusetts is a charming town situated in the foothills of the Berkshire Mountains. Although it may be small, Westfield has plenty to offer visitors and locals alike. From outdoor recreation to historical sites, there's something for everyone! Here are 15 of the best things to do in Westfield MA. Whether you're looking for an afternoon of shopping or an exciting day outdoors, you won't be disappointed by these top attractions.
1. Stanley Park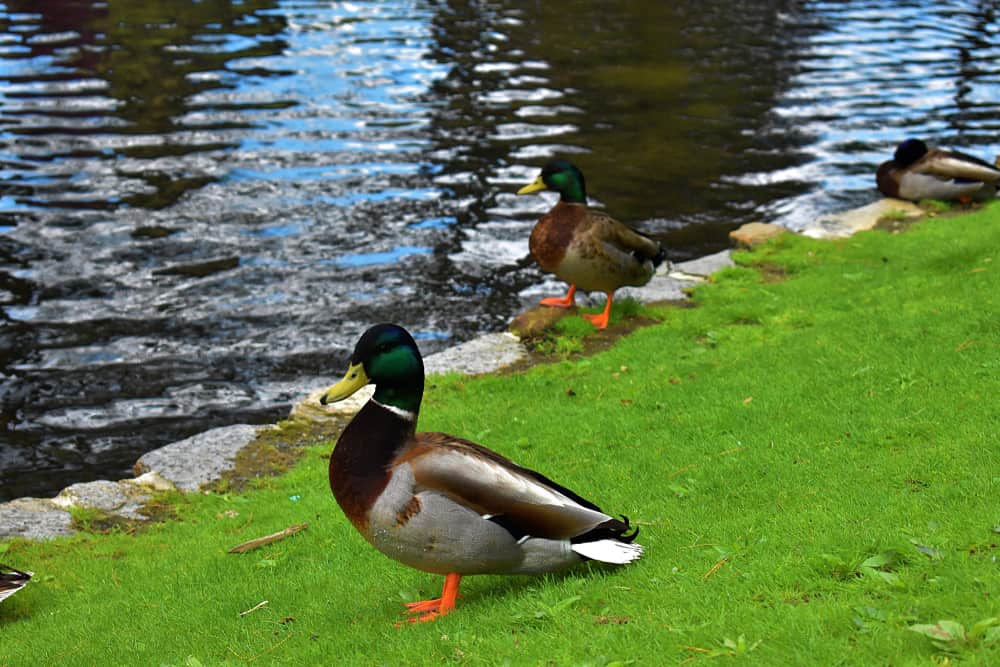 Source: Maab Ismael / shutterstock
Stanley Park, located in the city of Westfield, Massachusetts (MA), is a popular destination for outdoor enthusiasts. This expansive park covers over 500 acres and offers a wide variety of activities for visitors to enjoy. Whether you are looking for a peaceful walk through nature or an afternoon of sports and games, Stanley Park has something for everyone.
The park features a large lake surrounded by forests and meadows perfect for taking in the beautiful scenery. You can enjoy fishing, bird watching, or simply take in the breathtaking views from one of the many picnic areas scattered around Stanley Park. For those looking for more active activities there are also several sports fields, playgrounds, and hiking trails to explore. Additionally, visitors can find plenty of art installations throughout Stanley Park that offer unique cultural experiences as well as educational opportunities about local wildlife and ecology.
2. Amelia Park Children's Museum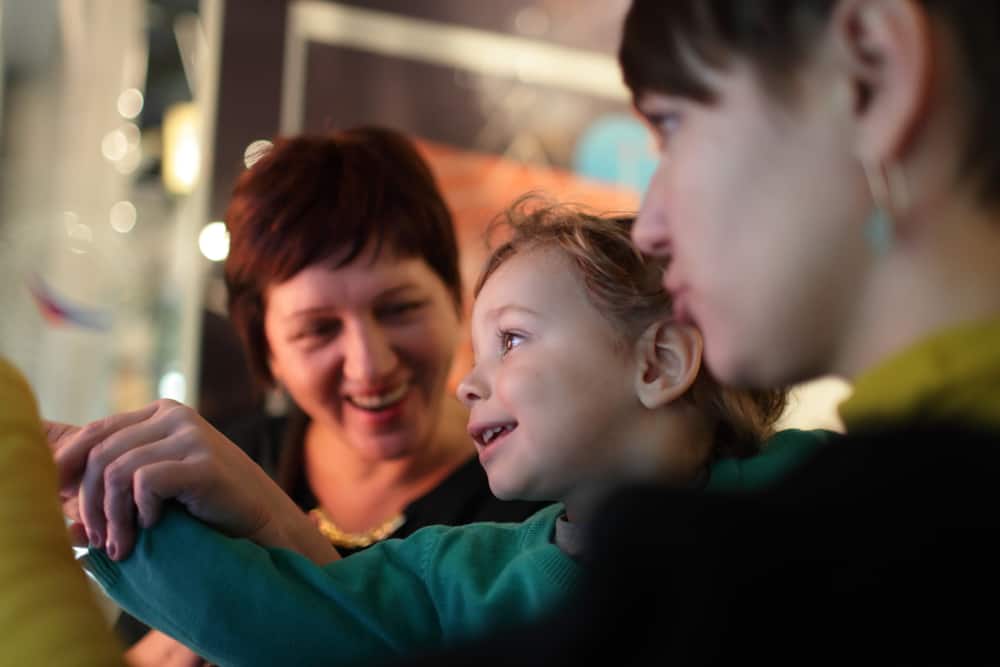 Source: Chubykin Arkady / shutterstock
Amelia Park Children's Museum in Massachusetts offers an interactive experience for children of all ages. Established in 2007, the museum is located in the city of Westfield and is dedicated to providing educational and recreational experiences for children from pre-K through age 8. It features a variety of exhibits and activities that are designed to encourage learning about science, technology, engineering, arts, and math (STEAM). Visitors can explore hands-on exhibits such as a pretend grocery store, an art studio with painting and sculpting supplies, a construction zone with tools and building materials, as well as a theater where kids can put on plays or watch puppet shows. The museum also has many special events throughout the year that are geared toward families with young children; these events include music concerts, storytelling sessions, book readings by authors or featured characters from popular books and movies.
3. Columbia Greenway Rail Trail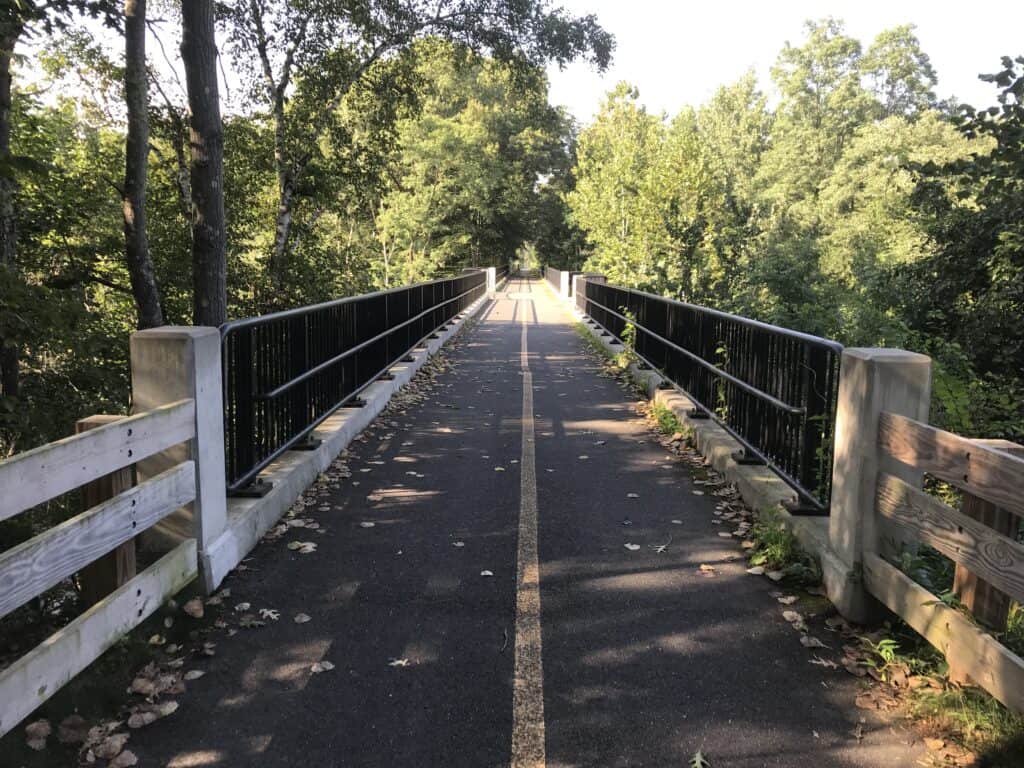 Source: John Phelan / Wikimedia | CC BY-SA 4.0
The 3.5 mile Columbia Greenway Rail Trail is a popular recreational spot in Massachusetts (MA), United States. Completed in 2016, the multi-use trail runs along an abandoned railway line and connects Northampton to Conz Street in Easthampton. The trail offers spectacular views of the Connecticut River Valley, as well as a peaceful environment for cyclists, joggers and walkers alike to enjoy.
Along with its breathtaking scenery, the multi-use trail features several amenities including benches and picnic tables for visitors to use during their trip along the path. There are also informational signs posted along the trail providing details about local wildlife and plants that can be found within its vicinity. Additionally, this scenic pathway is ADA accessible allowing individuals with disabilities to explore it without risk of injury or strain on their body.
4. Grandmother's Garden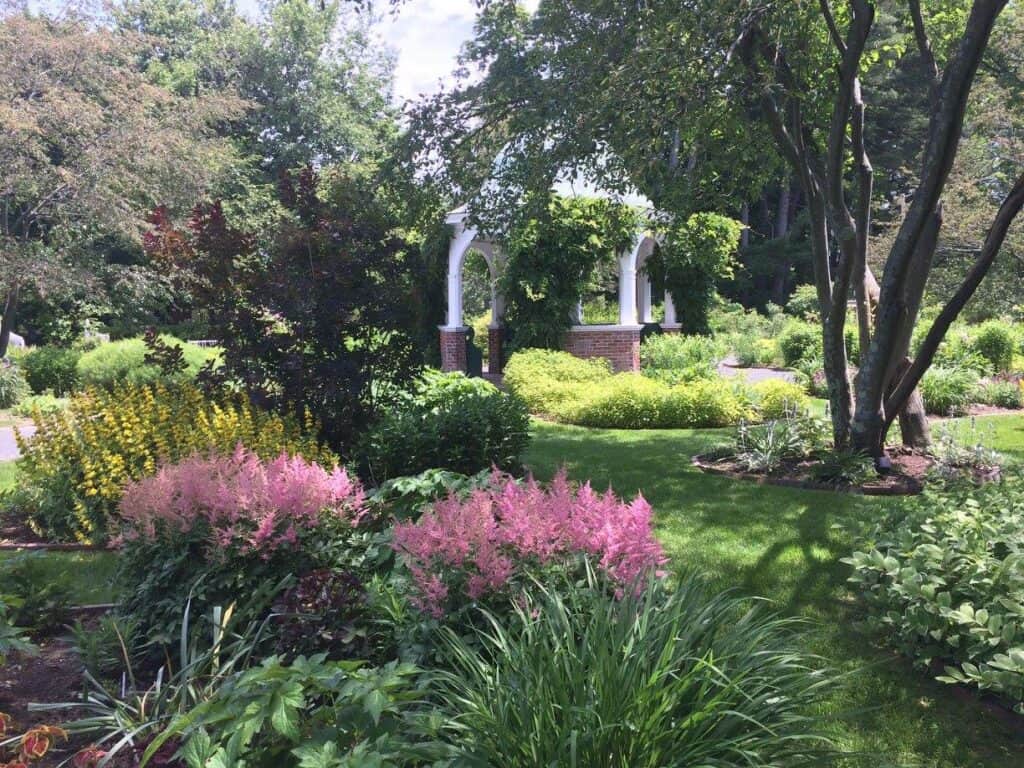 Source: Grandmothers' Garden / Facebook
In Massachusetts (MA), United States, grandmothers are a treasured part of the community. One such grandmother is Rachel, who has been tending her garden for over forty years.
Rachel's garden is a symbol of joy and love to all who visit it, with many of its plants being passed down for generations. She grows vegetables such as kale and spinach, as well as flowers like daffodils and marigolds. In addition to providing food for her family, Rachel also uses her garden to teach children about nature and how to grow their own food. She often invites them over to pick some produce or learn how to tend the soil properly so that they too can have a beautiful garden in their backyard.
5. Hampton Ponds State Park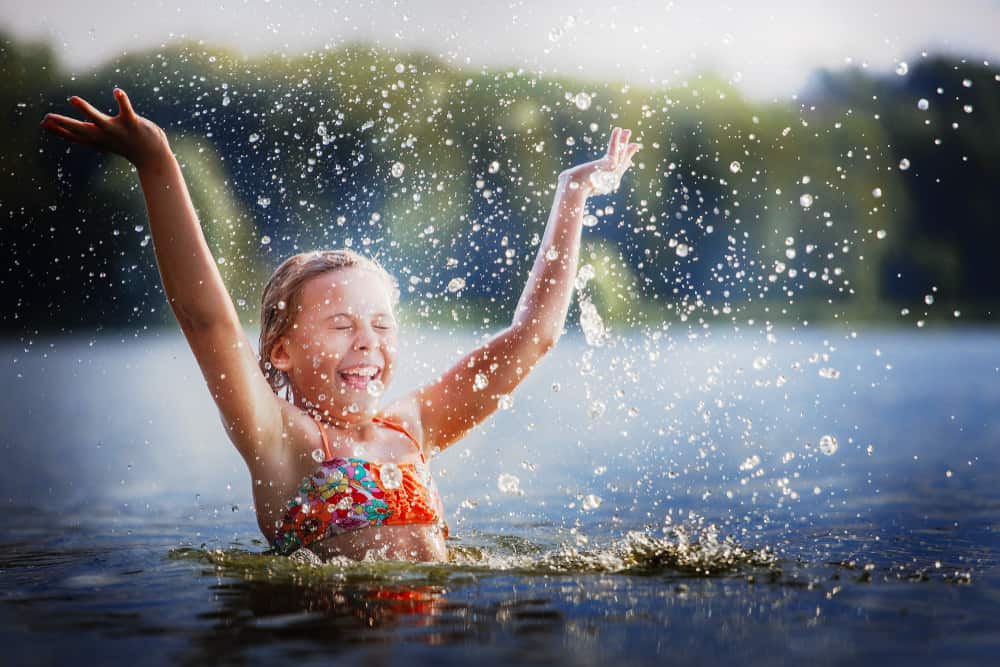 Source: LOGVINYUK YULIIA / shutterstock
Hampton Ponds State Park, located in Massachusetts (MA), United States, is a great spot for outdoor enthusiasts. With over 1,400 acres of land and multiple ponds, Hampton Ponds offers visitors the chance to explore nature at its finest. This park, which is part of the MA Department of Conservation and Recreation, has something for everyone.
Families can enjoy camping, swimming and fishing activities while exploring the grounds. There are also miles of trails available for hikers or bicyclists looking to take advantage of the beautiful surroundings. Nature lovers will be delighted by the variety of wildlife that call this park home including deer and raccoons as well as various species of birds. The ponds themselves are full of fish and other aquatic life.
Whether you're looking to relax in nature or get active outdoors – Hampton Ponds State Park has it all!
6. Westfield Farmers' Market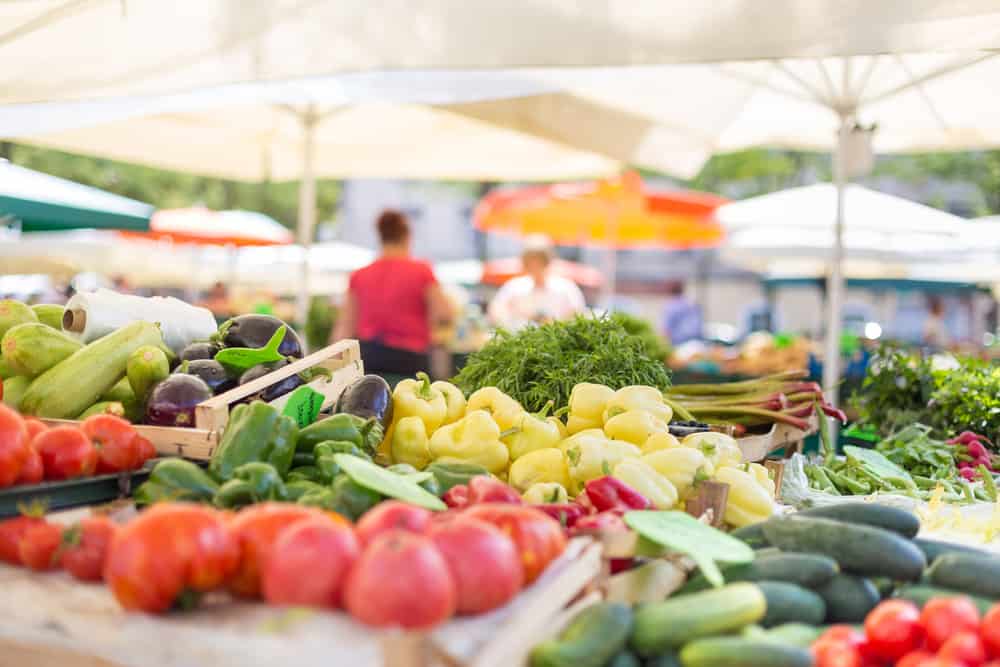 Source: Matej Kastelic / shutterstock
The Westfield Farmers Market in Massachusetts is a must-visit destination for anyone looking to experience the best of what the United States has to offer. Held every Saturday from May through October, the market features dozens of local farmers and vendors selling fresh produce, meats, eggs, honey, artisanal goods, and so much more.
Shoppers can find everything they need here: fresh-baked breads and pastries; homemade jams and jellies; locally grown fruits and vegetables; homemade soap; flowers; handmade jewelry; hand-crafted furniture pieces; unique antiques and collectibles. There truly is something for everyone at this vibrant community market! In addition to food products available for purchase, there are also live music performances that make the Westfield Farmers Market an unforgettable experience.
7. Westfield River Walk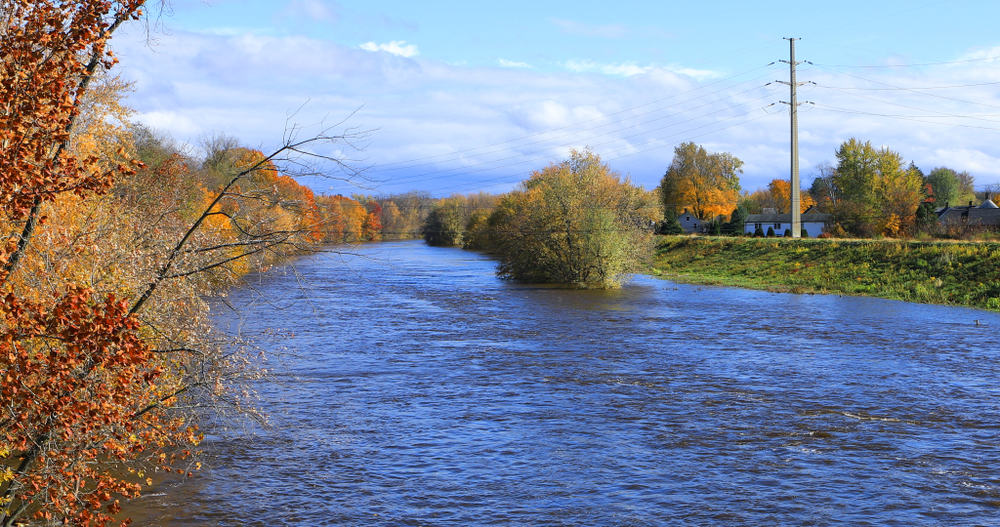 Source: Harold Stiver / shutterstock
The Westfield River Walk in Massachusetts, United States is a popular outdoor destination for visitors, locals, and outdoor enthusiasts alike. Stretching for over three miles along the banks of the Westfield River, this scenic path has something for everyone. Enjoy the natural beauty of the river's rocky cliffs and forested landscape as you stroll along its well-maintained pathways or take a break at one of its many comfortable lookout points. Whether you're looking to relax on your own or explore with friends and family, there's something here for everyone to enjoy!
The trail itself is easy to navigate with plenty of signage pointing out all of its attractions. As you make your way down the trail you'll find several parks including Stanley Park, Bridge Street Park and Rotary Park – each offering unique views of the river and surrounding area.
8. Bearhole Reservoir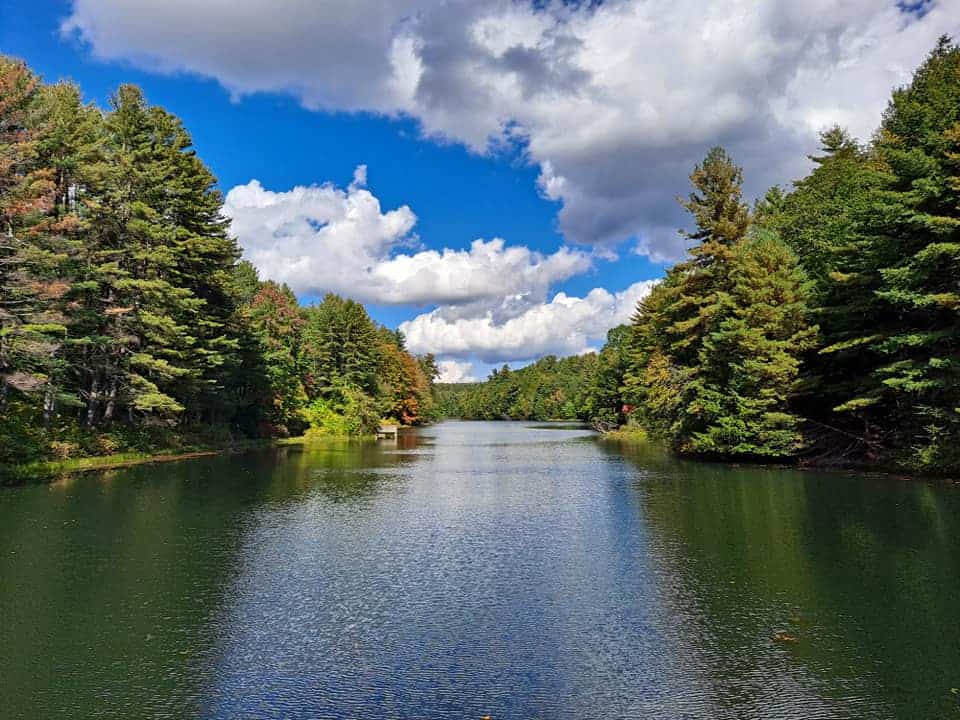 Source: Cynthia Georgandis / Facebook
The iconic Bearhole Reservoir, located in the small town of Deerfield, Massachusetts (MA) is a popular destination for outdoor enthusiasts. Constructed in 1843 by William and John Bullock, the reservoir has been an important part of life for locals, providing them with clean drinking water for over 175 years. With a maximum depth of about 24 feet and a total surface area of 7 acres, the reservoir is home to numerous species of fish including carp, trout and bass.
The landscape around Bearhole Reservoir is breathtaking with its vast array of trees and wildlife that can be seen from the shoreline. Visitors are sure to find some incredible fishing opportunities here as well as stunning views along its walking trails that hug the perimeter of the lake's edge.
9. Amelia Park Arena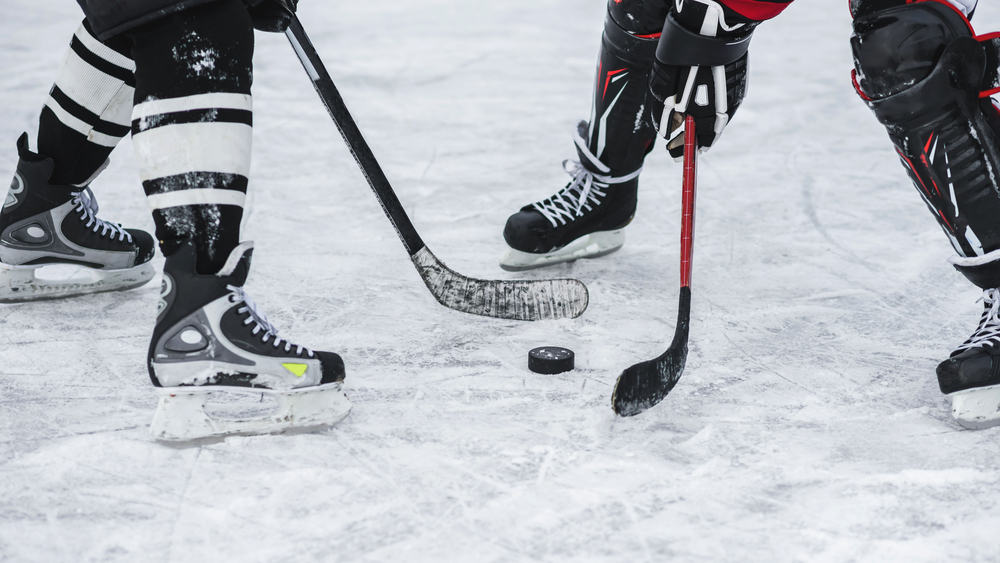 Source: Alexandr Grant / shutterstock
The Amelia Park Arena in western Massachusetts is a popular venue for sports, entertainment, and events. Located in the town of Westfield, MA, this arena offers something for everyone to enjoy. Since its opening in 2008, the facility has become one of the top destinations for ice hockey and other skating activities in the United States.
The arena boasts two NHL-sized rinks with seating up to 1,800 people per rink. Onsite amenities include a pro shop offering rental skates and equipment as well as concessions stands providing snacks and refreshments during games. The facility also features an arcade with several popular video games and a full-size rock climbing wall outside the main building.
Amelia Park Arena is considered to be one of the premier venues in Massachusetts for hosting large events such as tournaments or concerts.
10. Skyline Beer Company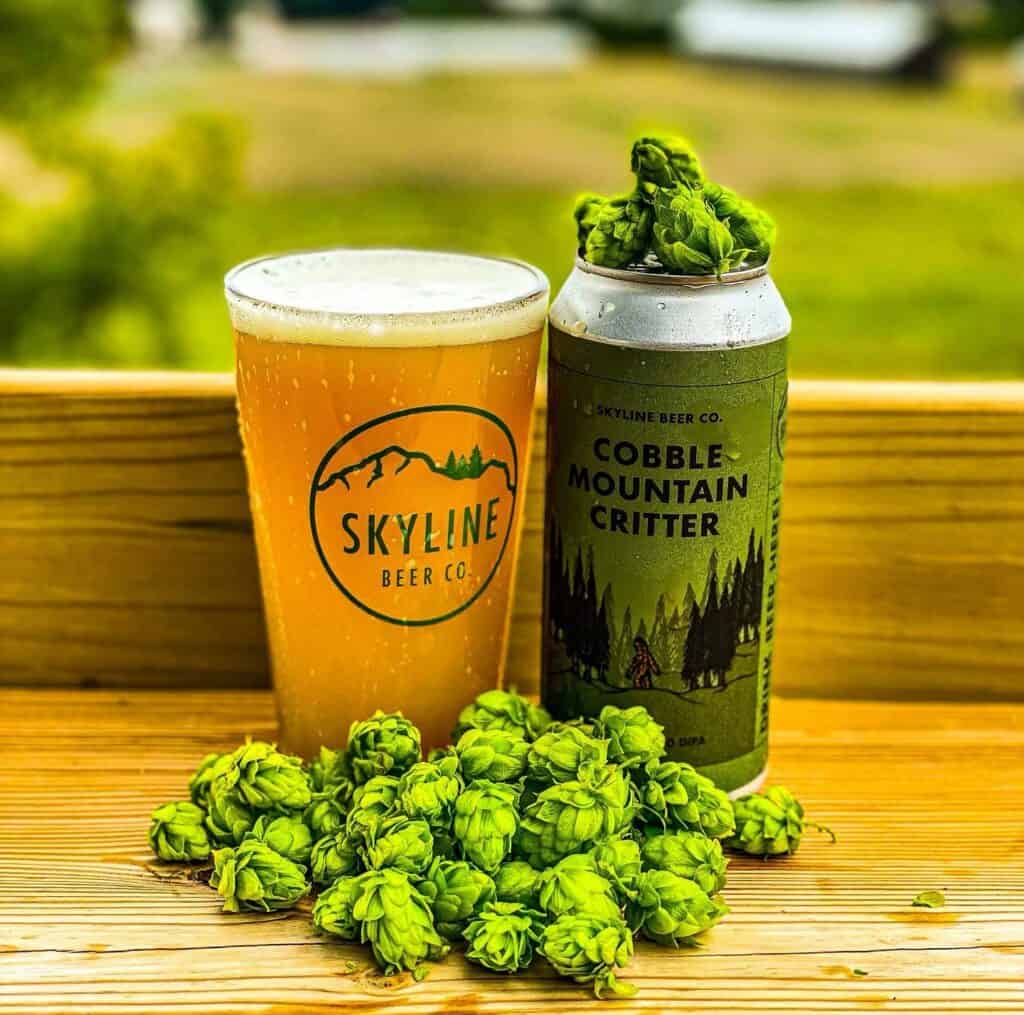 Source: Skyline Beer Company / Facebook
Skyline Beer Company, located in Massachusetts (MA), United States, is a craft brewery that produces award-winning beer. Established in 2017 by a family of home brewers and beer lovers, Skyline Beer Company has grown to become one of the leading craft breweries in the country. The company is dedicated to producing high quality beers made with only natural ingredients and no added preservatives or chemicals.
The brewery's core lineup includes classic American ales such as pale ale, IPA, amber ale, wheat beer and stout. They also have an ever-changing selection of seasonal beers and limited releases that are sure to please even the most discerning palate. In addition to their regular offerings, they also offer tours and events at the brewery where visitors can learn about their brewing process and sample some of their brews.
11. Robinson State Park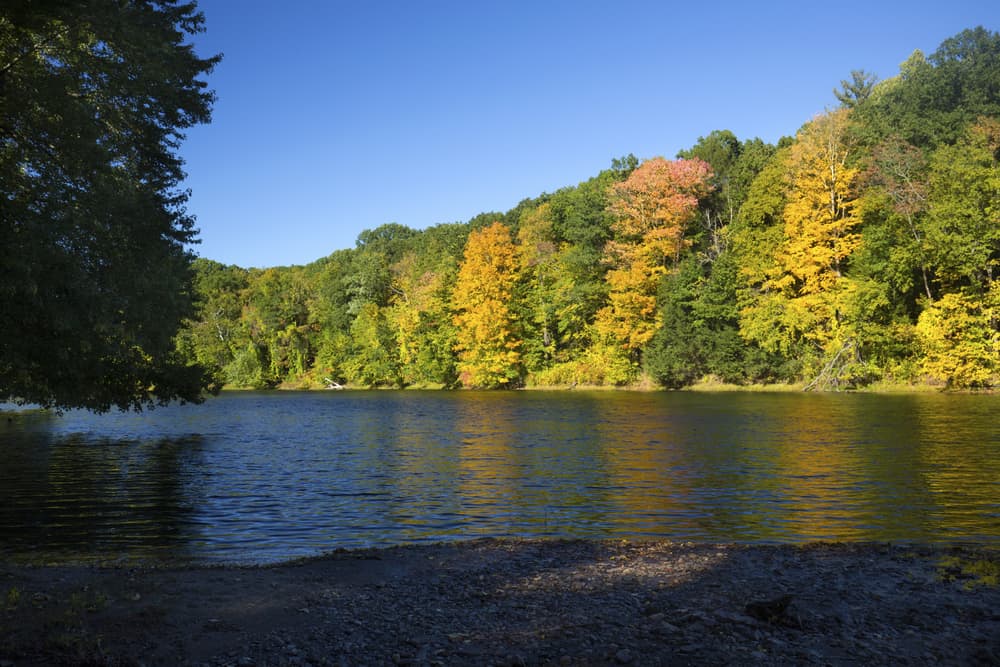 Source: Jeff Holcombe / shutterstock
Robinson State Park, located in the western part of Massachusetts (MA), United States, is a great destination for outdoor enthusiasts and nature lovers. The park has a wide variety of activities to choose from such as camping, fishing, hiking and biking trails, as well as a variety of wildlife habitats. It is also home to an array of historic sites including the Old Indian Meeting House, which was built in 1765 and is the oldest surviving structure in MA.
A visit to Robinson State Park offers visitors breathtaking views of nature's beauty along with plenty of opportunities for recreation. From its extensive trail system winding through forested areas to its beautiful ponds and lakes, there are plenty of places to explore.
12. Tin Bridge Brewing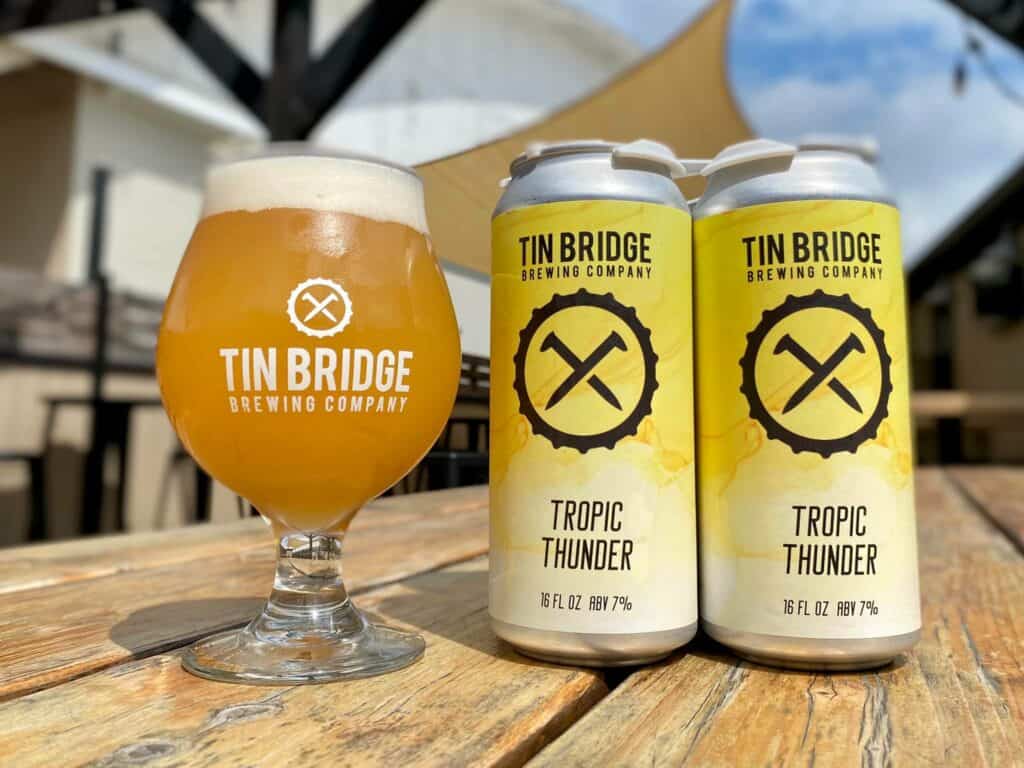 Source: Tin Bridge Brewing / Facebook
The Tin Bridge Brewing Company has become a major fixture in the Massachusetts beer scene. Located in Waltham, MA, this brewery is helmed by experienced craft beer makers and offers an impressive selection of ales, lagers and stouts. The focus at Tin Bridge is on quality ingredients and creativity; both of which can be tasted in each sip.
Tin Bridge's flagship brews are popular throughout the United States, but special attention is paid to creating recipes that honor local flavors as well. Customers can look forward to IPAs featuring hops from nearby farms, seasonal beers inspired by traditional New England favorites like pumpkin beer or cranberry ales, and an ever-evolving portfolio of experimental beers. Additionally, Tin Bridge also offers its own line of artisanal sodas for those looking for a non-alcoholic option.
13. Great Awakening Brewing Company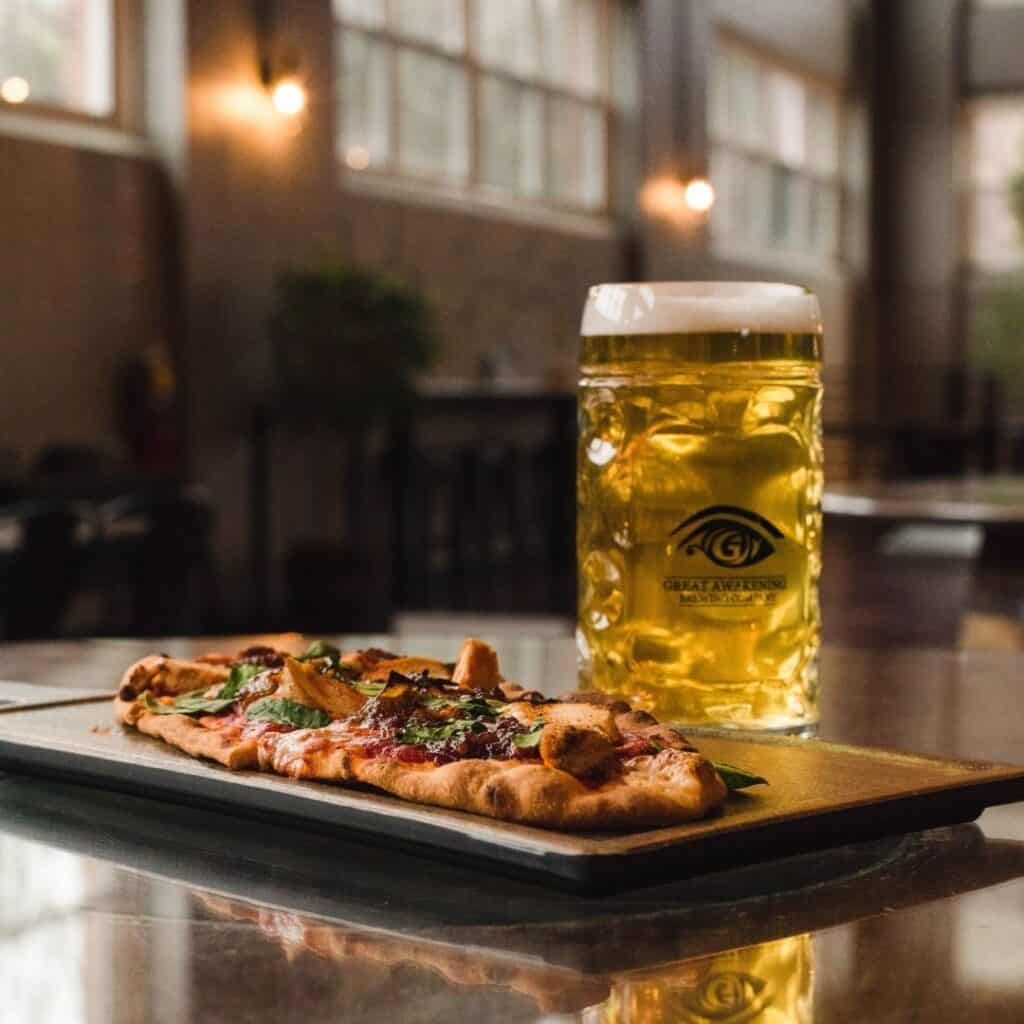 Source: Great Awakening Brewing Company / Facebook
The Great Awakening Brewing Company is a craft brewery located in East Bridgewater, Massachusetts (MA), United States. The company was founded by local beer enthusiasts in 2017 and has since become one of the premier craft breweries in MA. They specialize in creating unique beers that emphasize bold flavors and aromas while using only the finest ingredients possible.
At Great Awakening Brewing Company, they don't just brew great beer, but they also focus on giving back to their local community. Their commitment to philanthropy has earned them awards from both the state of MA and the United States government for their contributions towards environmental and social awareness initiatives. In addition, they provide education opportunities through their brewing classes which teach beginners how to create their own unique craft beers at home.
14. Tekoa Mountain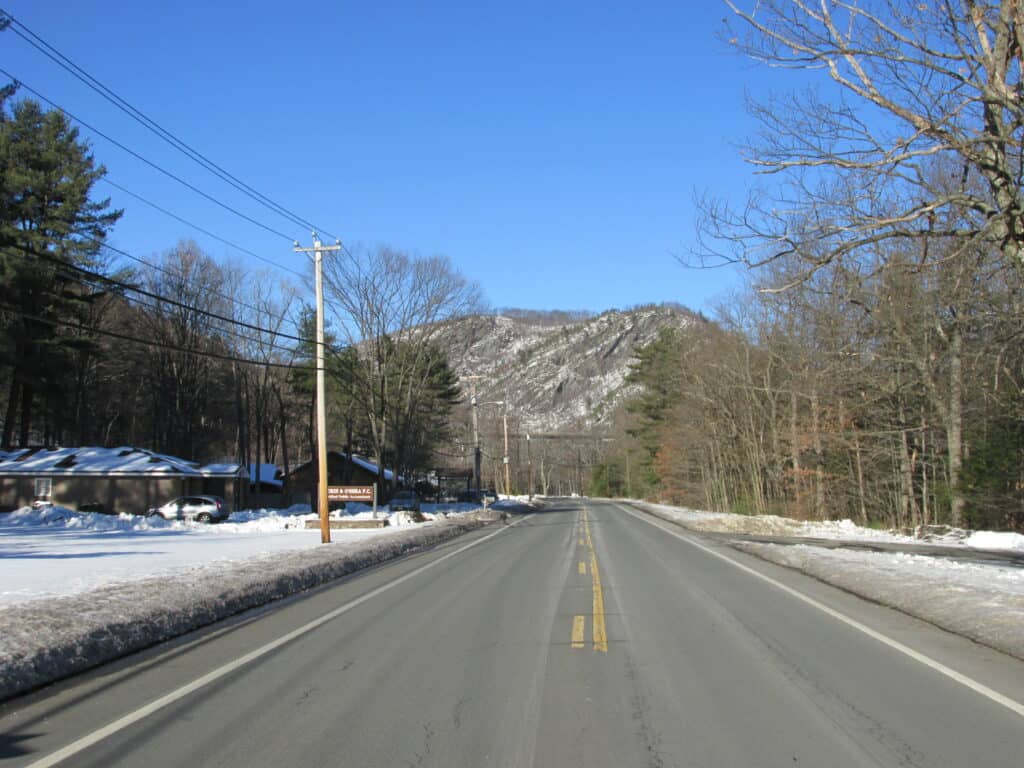 Source: John Phelan / Wikimedia | CC BY-SA 3.0
Tekoa Mountain is a popular tourist attraction located in the town of Hardwick, Massachusetts (MA). With an elevation of over 1,800 feet above sea level, it offers spectacular views across the entire state of Massachusetts and beyond. Tekoa Mountain is part of the Grand Monadnock mountain range and provides visitors with breathtaking scenery and outdoor activities such as hiking, skiing, biking, and more.
The trails on Tekoa Mountain are well-maintained year-round and provide ample opportunities for exploration. Visitors can also take advantage of the picnic areas located nearby to enjoy a meal with friends or family while taking in the beautiful surroundings. Whether you're looking for a peaceful hike or some time out in nature away from city life, Tekoa Mountain has something for everyone.
15. Jacob's Ladder Trail Scenic Byway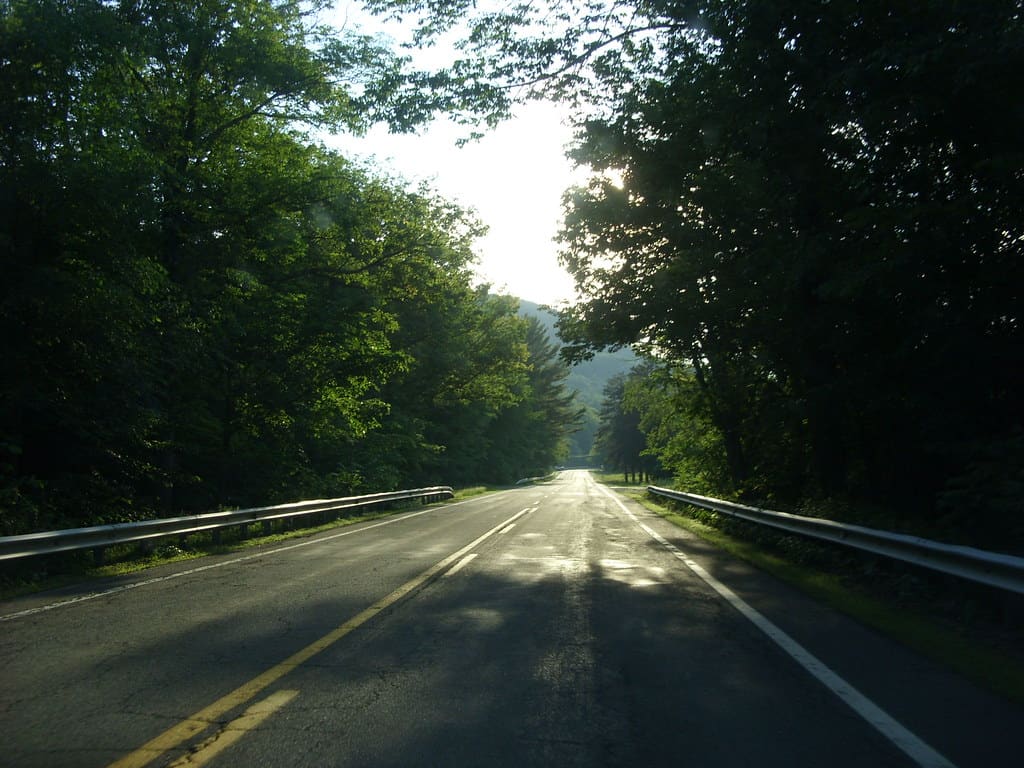 Source: Dougtone / Flickr | CC BY-SA
Nestled in the stunning Berkshire Mountains of Massachusetts (MA) lies the Jacob's Ladder Trail Scenic Byway, a 66-mile journey through some of the state's most beautiful landscapes. This byway winds its way through six distinct towns, providing travelers with spectacular views and unique experiences. Along the route, visitors can take part in outdoor activities such as hiking and camping, or explore local attractions like museums, galleries and historic landmarks. The byway offers a variety of activities for all ages to enjoy, making it one of the most popular scenic drives in the United States.
The Jacob's Ladder Trail Scenic Byway begins in Williamstown and ends at Westfield State University in Westfield.
In conclusion,Westfield, MA is a great destination for anyone looking to explore and discover something new. With a variety of activities available such as visiting the farms, exploring nature trails, and attending events at Stanley Park, there is something for everyone to enjoy. Whether you are looking for a relaxing weekend or an action-packed adventure, Westfield has it all. Don't miss out on a chance to make memories and enjoy the best of what Westfield has to offer. Get out there and start exploring!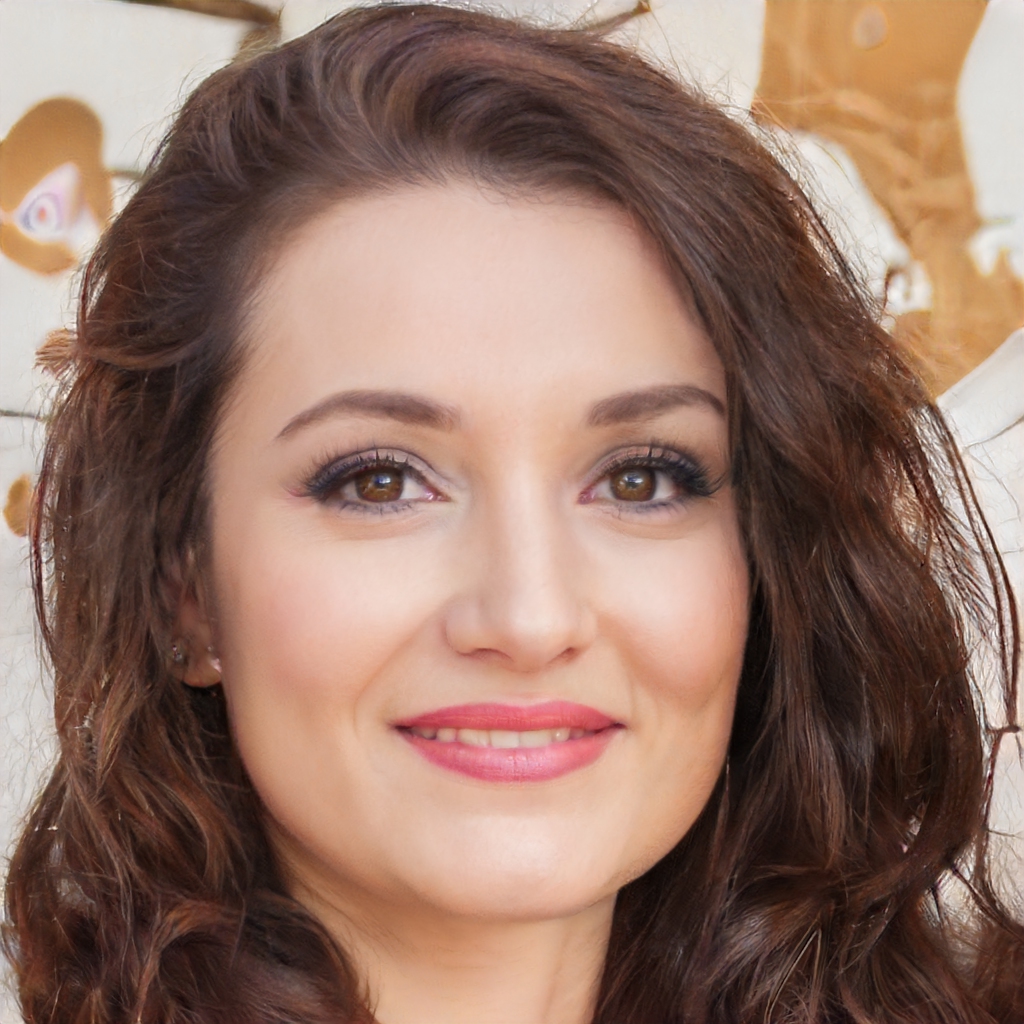 Meet Amelia, a wanderlust-filled travel blogger on a mission to explore the world one destination at a time. From backpacking through Southeast Asia to luxury escapes in Europe, Amelia has experienced it all and is here to share their tips, tricks, and favorite finds with fellow travelers. Follow Amelia on their journey as they discover new cultures, indulge in delicious cuisines, and create unforgettable memories.