When it comes to the best of western Massachusetts, West Springfield MA is definitely one of the top contenders. This city offers a variety of activities and attractions for visitors and locals alike. From outdoor recreation opportunities, cultural events, and family-friendly activities, to historic landmarks and educational experiences – there's something for everyone in West Springfield. Here are some of the best things to do in West Springfield MA.
1. Eastern States Exposition (The Big E)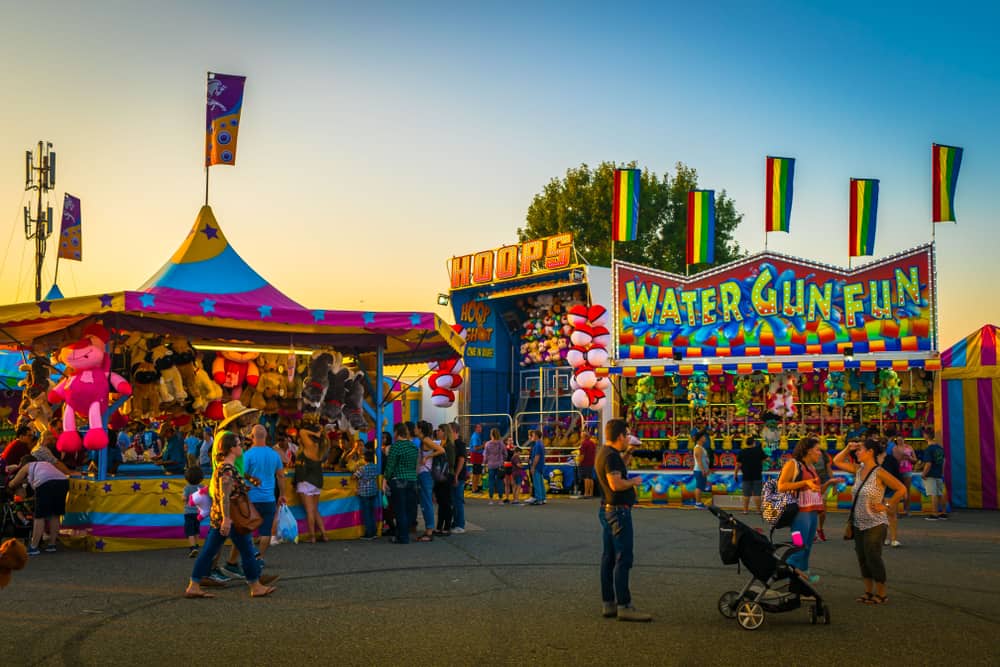 Source: Keith J Finks / shutterstock
The Eastern States Exposition (The Big E) is a well-known agricultural, entertainment and educational event that takes place each year during the month of September in West Springfield, Massachusetts. It is the largest fair in the United States' northeast region and the sixth largest fair in North America. The Big E has been held for over one hundred years and attracts more than one million visitors annually from across New England, New York and beyond.
Visitors to The Big E can experience a myriad of attractions such as carnival rides, live music performances, delicious foods from various cultures, family friendly shows and much more! There are also plenty of opportunities to purchase items at one of the many shopping pavilions or take part in interactive activities like hands-on workshops with local artisans.
2. Storrowton Village Museum

Source: Massachusetts Office of Travel & Tourism / Flickr | CC BY-ND
Storrowton Village Museum is a historical living museum located on the grounds of the Eastern States Exposition in West Springfield, Massachusetts. It is a cultural gem that celebrates and preserves the history of New England life from 1790 to 1910. The village consists of sixteen historic buildings and costumed interpreters who bring the past to life with stories, activities, and demonstrations.
Visitors can explore both inside and outside each building while learning about traditional crafts, antique tools and equipment, as well as everyday items used by our ancestors. As they explore they'll be met by costumed interpreters who will share their knowledge about what life in Massachusetts was like during this period in American History. Additionally, visitors can learn more with interactive games geared towards teaching them about various aspects of early 19th century life in the United States.
3. Majestic Theater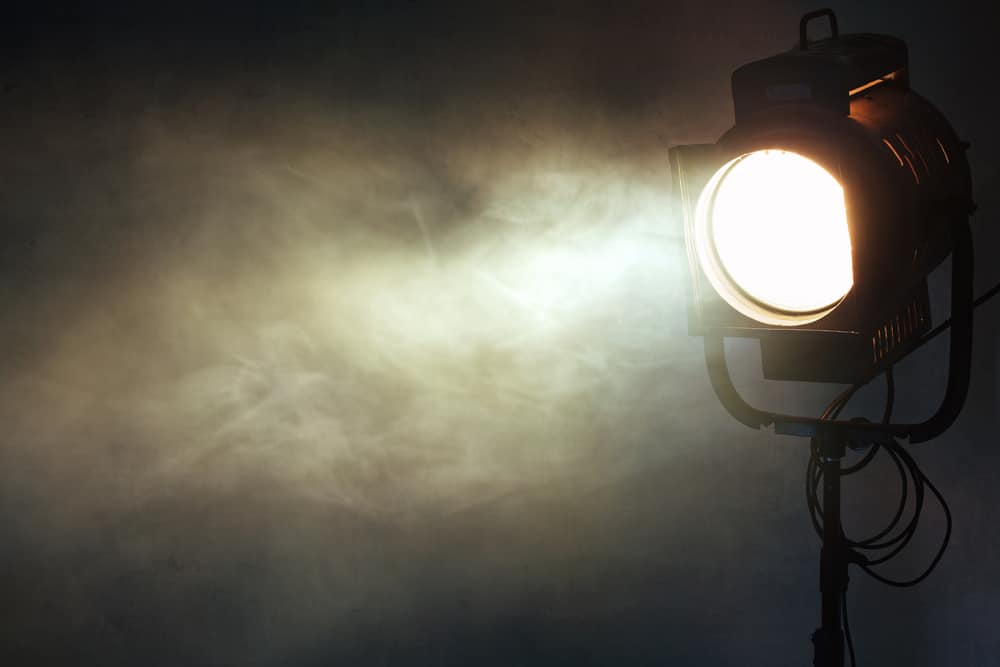 Source: Matusciac Alexandru / shutterstock
The Majestic Theater in Massachusetts is a popular fixture of the local entertainment scene. Located in the heart of downtown MA, this theater has been entertaining audiences since its opening in 1922. With over 500 performances each year, it has become one of the largest and most beloved venues in the United States.
The Majestic Theater offers a variety of shows ranging from musicals to plays to concerts. It also hosts special events throughout the year including comedy nights, dance classes, and even private functions like weddings and birthday parties. This charming venue provides guests with an unforgettable experience; its walls are adorned with ornate plasterwork and frescoes that lend an air of grandeur to any event being held there. From opera to rock 'n' roll, visitors can expect an incredible show no matter what type of entertainment they are looking for!
4. Metacomet-Monadnock Trail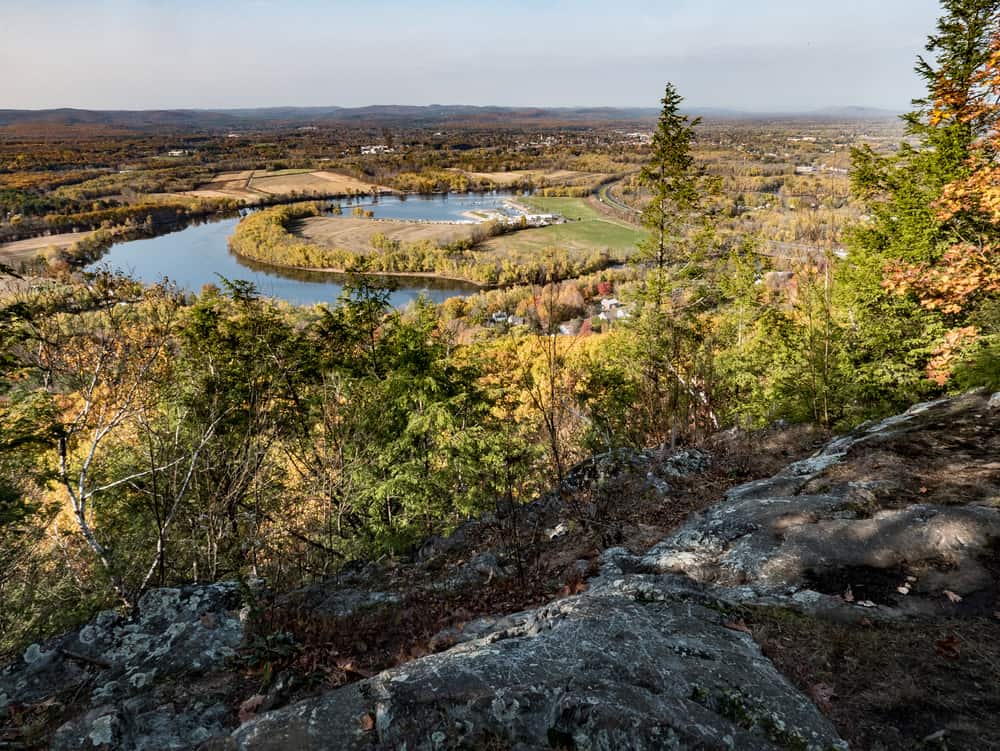 Source: Donna Carpenter / shutterstock
The Metacomet-Monadnock Trail (M&M) is a long-distance, 114 mile hiking trail located in Massachusetts. This popular hiking trail offers breathtaking views of the beautiful landscape of the state and allows hikers to traverse through some of Massachusetts' most iconic sites.
The M&M Trail has been rated as one of the best trails in the United States by National Geographic Magazine due to its scenic beauty and diverse terrain. The trail starts at Mount Tom near Holyoke, MA and ends at Wachusett Mountain State Reservation near Princeton, MA. Along the way, hikers will be able to witness many impressive natural features such as rolling hills, open meadows, steep cliffs and dense forests with plenty of wildlife along their journey.
5. Mittineague Park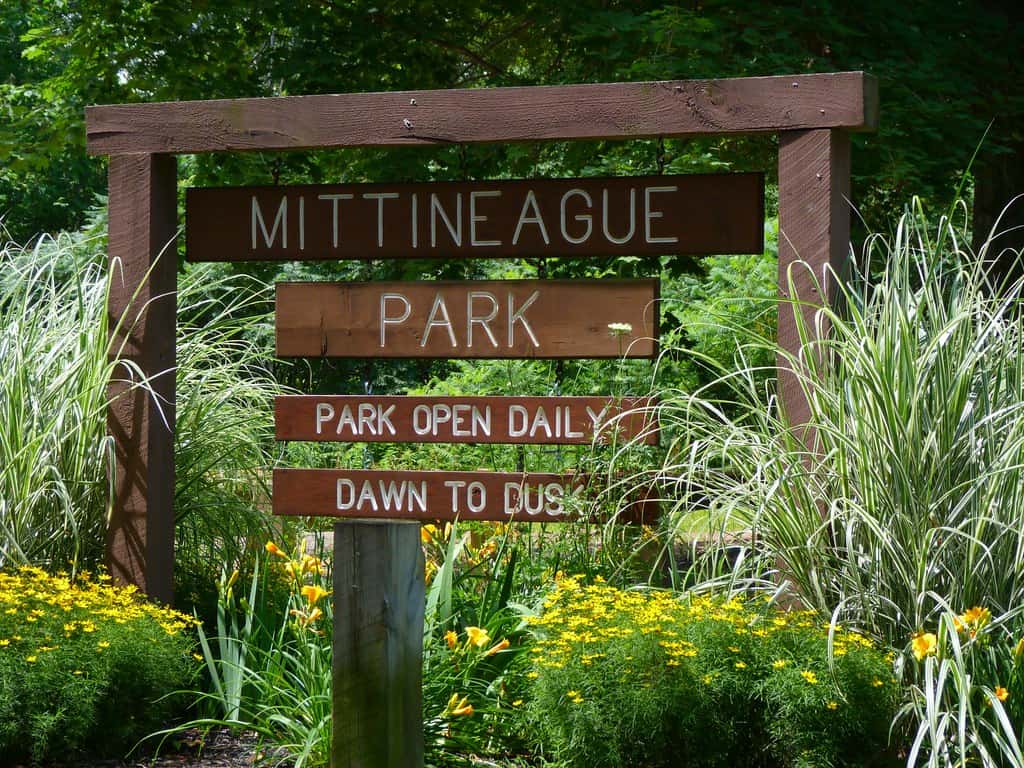 Source: Rusty Clark ~ 100K Photos / Flickr | CC BY
Mittineague Park in Massachusetts (MA) is a beautiful outdoor space that provides a great escape to nature for the United States. Located on West Street in West Springfield, Mittineague Park offers a variety of activities and attractions to visitors. Visitors can enjoy hiking, biking, fishing and boating on its peaceful lake surrounded by trees and meadows. There are also playgrounds and picnic areas available at the park.
The park features two large sports fields as well as an amphitheater which hosts concerts and other events throughout the year. It also has an outdoor pool, three pavilions, several grills for barbecuing and plenty of open green space perfect for relaxing or playing games with friends and family. The nearby nature center provides educational programs about the local ecology as well as guided hikes through its trails during certain times of the year.
6. Bear Hole Reservoir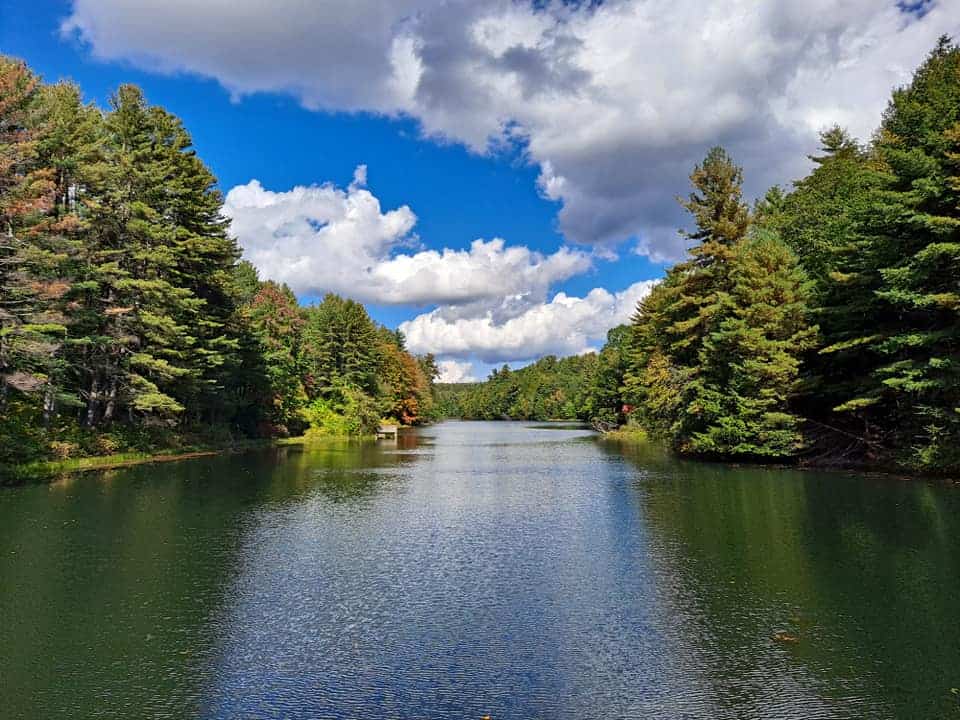 Source: Cynthia Georgandis / Facebook
Bear Hole Reservoir is one of the most popular recreational spots in Massachusetts (MA), United States. Located just outside the city of Springfield, it offers visitors a chance to get away from their busy lives and enjoy some fresh air. The reservoir is home to a variety of fish species and has been designated as Class A water by the state authorities, making it an ideal spot for fishing enthusiasts. Visitors can also go boating, kayaking and swimming in its waters while enjoying spectacular views of the surrounding landscape.
The Bear Hole Reservoir was constructed in 1982 and has since become a major attraction for locals and tourists alike. It covers an area of about 1,400 acres and features several picnic areas where people can relax during their visits.
7. West Springfield Connecticut Riverwalk and Bikeway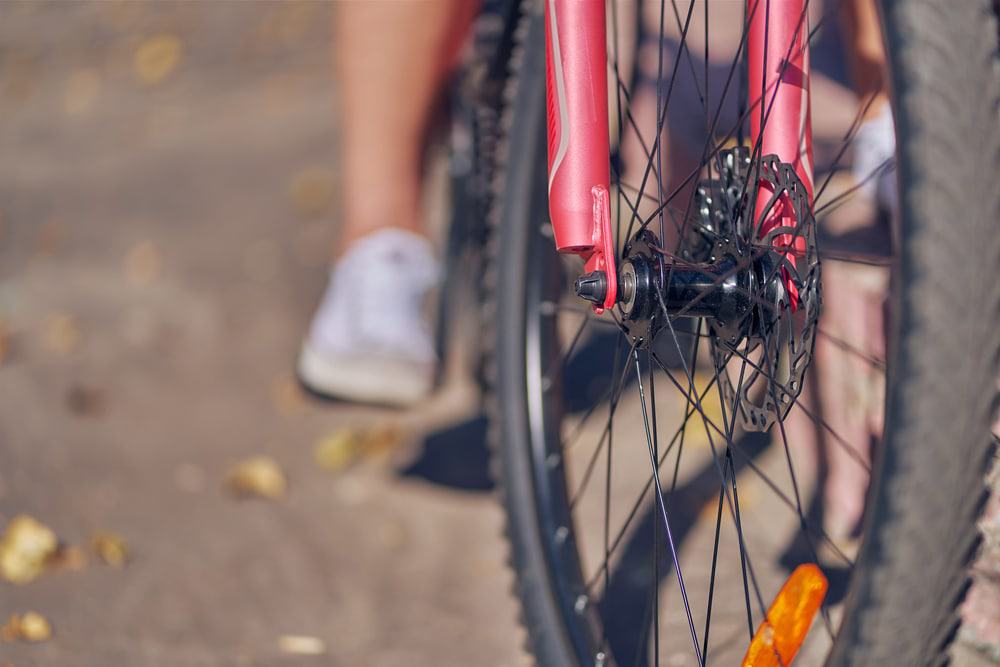 Source: AStolnik / Shutterstock
One of the most beautiful and enjoyable outdoor activities in Massachusetts has to be the West Springfield Connecticut Riverwalk & Bikeway. This magnificent stretch of land, which runs along the Connecticut River, offers a unique opportunity to explore nature and experience a variety of recreational activities. It is one of the only trails in the United States that allows visitors to bike or walk along both sides of one of America's largest rivers, making it an ideal spot for any outdoor enthusiast.
The West Springfield Connecticut Riverwalk & Bikeway spans over four miles, running from Clarksburg Road in Westfield on the west side to Sweet Hill Road in Wilbraham on the east side. Along this route, visitors can find several picnic areas with benches and tables for meals or relaxation. The path also features numerous observation points for taking photos or simply admiring nature's beauty.
8. Springfield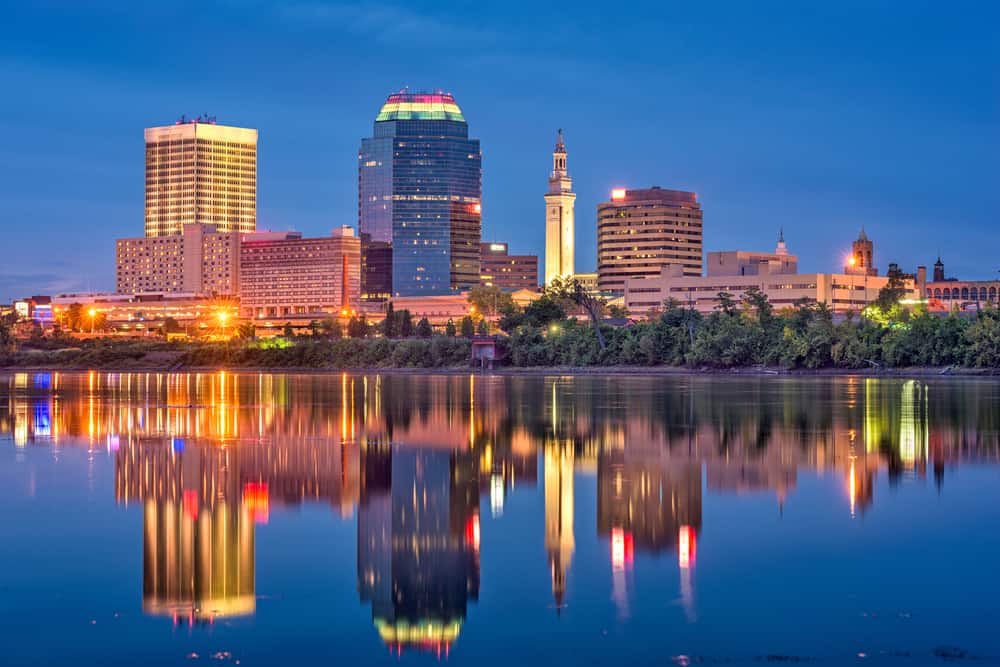 Source: Sean Pavone / shutterstock
Located in Hampden County, Massachusetts, Springfield is the third most populated city in the state. The city serves as the county seat and the economic hub for all of western Massachusetts. Springfield has a rich history dating back to 1636 when it was founded by William Pynchon, a trader from England.
Springfield has played an important role throughout American history and served as home to a variety of influential figures such as Samuel Bowles and Dr. Seuss. It's known for its Revolutionary War heritage sites like Monument Square and Springfield Armory National Historic Site which draw visitors from across the United States each year. The City is also home to several universities including University of Massachusetts Amherst, Western New England School of Law, Bay Path University, American International College and Springfield College among others making it an educational center in the region.
9. White Hut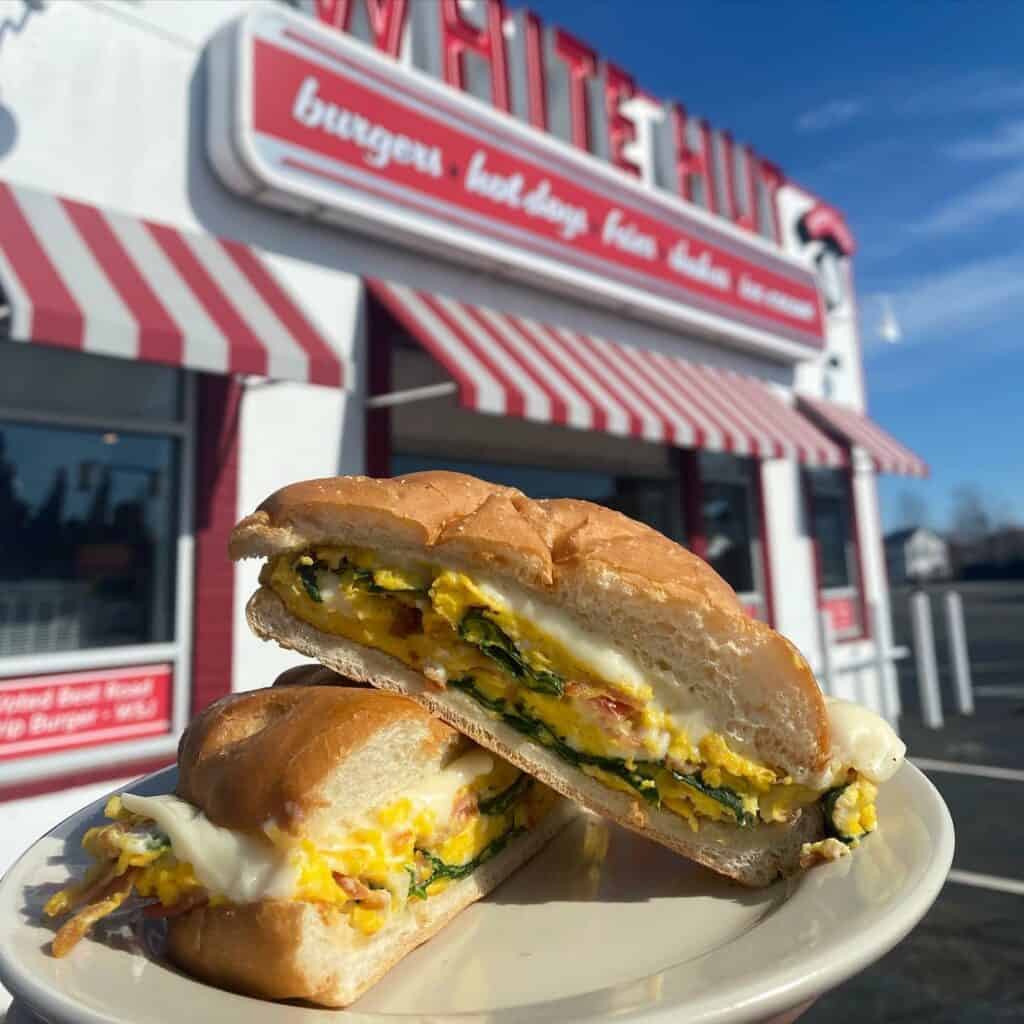 Source: White Hut / Facebook
The White Hut in Massachusetts is an iconic fast-food restaurant that has been serving the United States since 1939. Located in West Springfield, this establishment has become a staple of American culture and is one of the oldest restaurants still in existence. The White Hut quickly gained popularity after its opening due to its delicious menu items like hot dogs, hamburgers, cheeseburgers and French fries, all served up with a unique twist. Its signature menu item—the "White Hut Special"—is beloved by many for its combination of grilled hamburger topped with melted cheese, pickles, and mustard on a toasted bun. Over the years, The White Hut has also added more traditional offerings such as pizza slices and wraps to their menu.
10. Josiah Day House Museum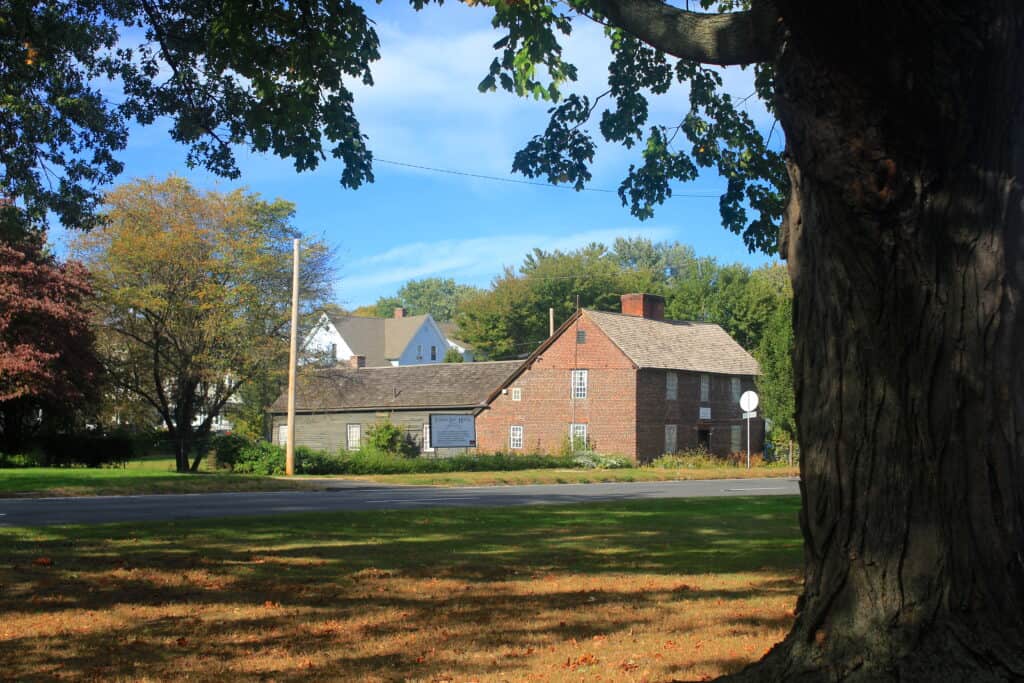 Source: Doris Dittmer / Wikimedia | CC BY-SA 4.0
The Josiah Day House Museum in Massachusetts is a historic house museum located in the United States. Built in 1768, this Georgian Colonial-style mansion was once home to Brigadier General Josiah Day, a politician and veteran of the American Revolutionary War. Today, it is operated by the Deerfield Historical Society and serves as an educational center for visitors interested in learning about early American history.
The Josiah Day House Museum offers guided tours of its main floor, which includes four distinct rooms: Dr. Day's office, a parlor room, a dining room and kitchen/pantry area. During their visit, guests can explore these areas with knowledgeable guides who can provide information about the home's history and architecture. Additionally, visitors have access to a gift shop stocked with souvenirs that capture the spirit of colonial life.
11. Ashley Reservoir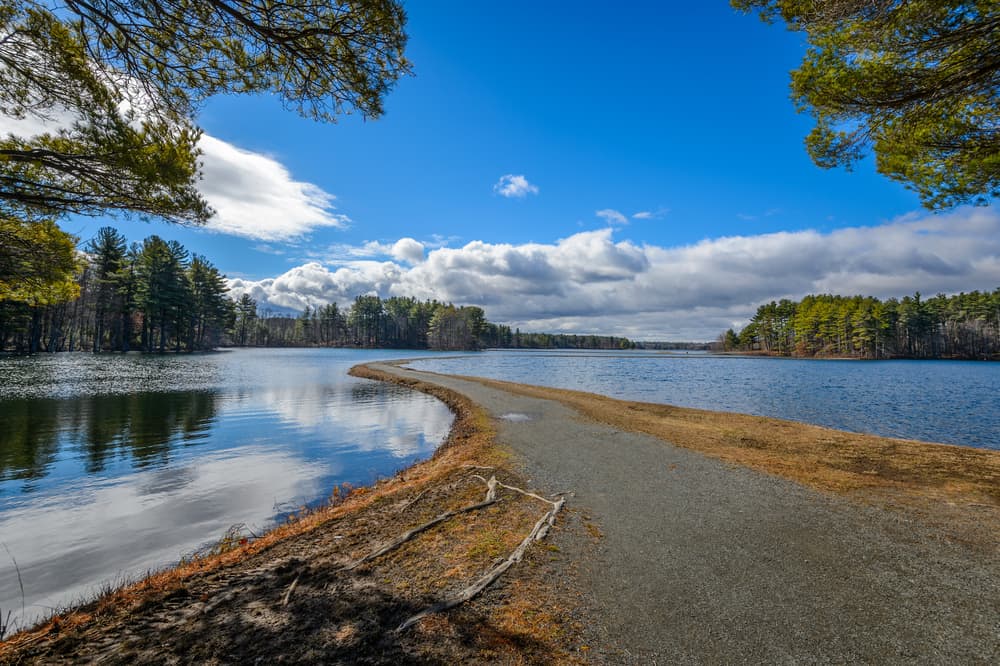 Source: Karen Grigoryan / shutterstock
Ashley Reservoir is a man-made body of water located in Massachusetts (MA), United States. The reservoir was constructed in the 1950s to provide water for the residents of the city and surrounding towns. Ashley Reservoir has long been one of MA's most popular outdoor recreational spots and continues to draw visitors from all over the country.
The lake covers roughly 1,200 acres of land that is surrounded by lush forests, providing a tranquil setting for those who come to enjoy its many offerings. Visitors can take part in activities such as fishing, canoeing, kayaking, swimming and boating. There are also plenty of trails throughout the park that are perfect for hiking and biking. Numerous picnic areas can be found throughout Ashley Reservoir as well making it easy to spend an afternoon with family or friends enjoying a meal outdoors.
12. Robinson State Park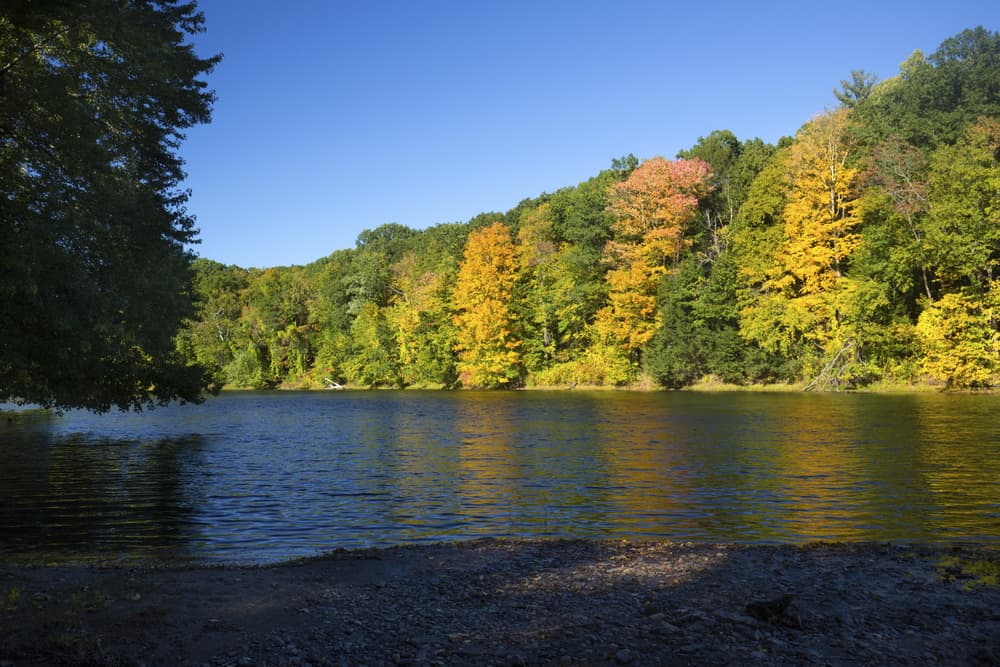 Source: Jeff Holcombe / shutterstock
Robinson State Park is a state park located in Massachusetts (MA), United States. Situated on the banks of the Westfield River, it boasts more than 2,000 acres of breathtaking natural beauty for visitors to explore and enjoy. The picturesque landscape features rolling hills, lush forests and a 4-mile long lake that serves as a popular destination for outdoor recreation.
The park offers numerous recreational activities including hiking, biking and fishing, as well as camping sites surrounded by wildlife. And with its abundance of trails and waterways, Robinson State Park is an ideal spot for nature lovers looking to escape into the great outdoors. From swimming in the lake to simply strolling along one of its many trails, there's something here for everyone – perfect for family outings or romantic getaways!
13. Six Flags New England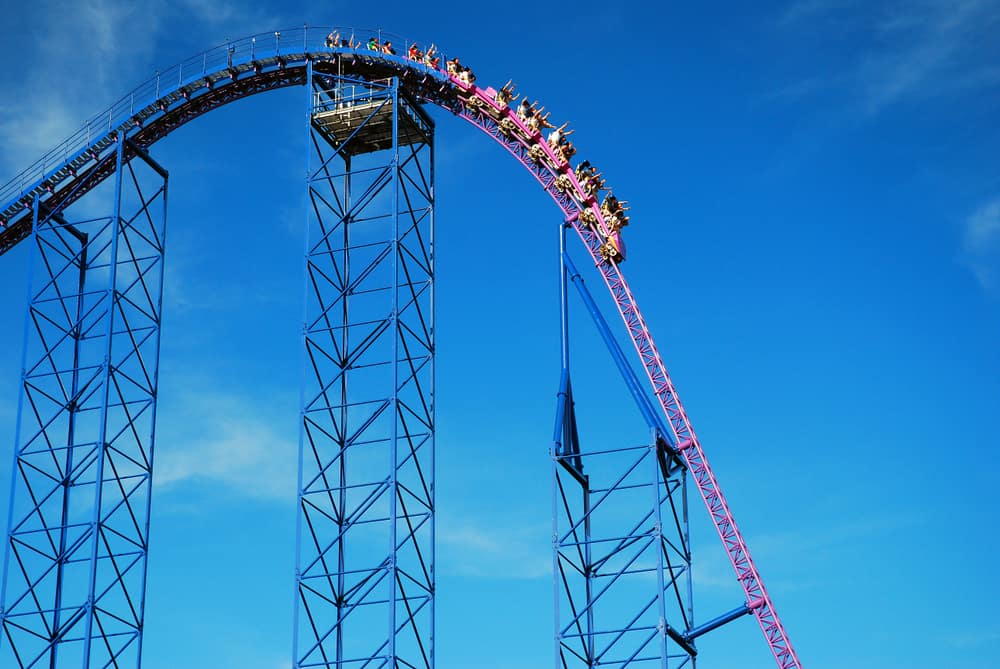 Source: James Kirkikis / shutterstock
Six Flags New England is a thrilling amusement park located in Agawam, Massachusetts, United States. This popular destination offers an exciting array of rides, shows and attractions for people of all ages. Visitors to Six Flags New England can experience the thrill of high-speed roller coasters like Flashback and Goliath or take a ride on one of the park's family friendly attractions such as Gotham City Adventure or Grand Carousel. In addition to these thrilling rides and attractions, there are numerous entertainment options available including live music performances and comedy acts. With its wide array of activities and amenities afforded by this beloved Massachusetts attraction, Six Flags New England is sure to provide fun memories that will last a lifetime!
14. Holyoke Mall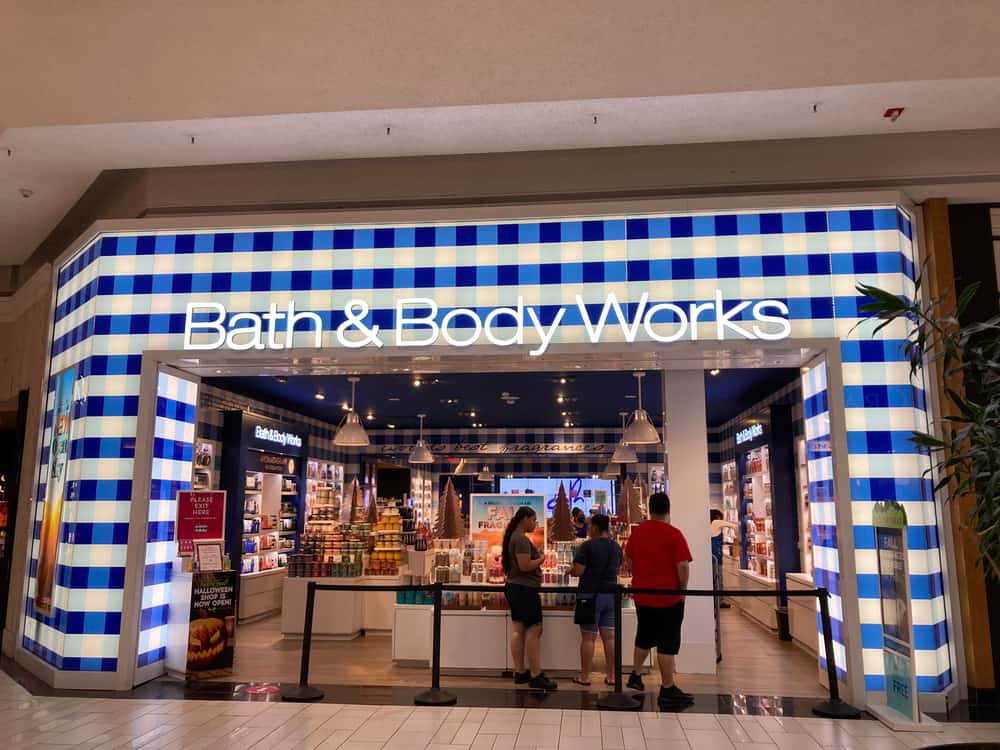 Source: Emma'sPhotos / shutterstock
Holyoke Mall is the largest shopping destination in Western Massachusetts. Located in Holyoke, MA, this sprawling mall boasts over 150 stores and restaurants for shoppers to explore. This popular destination has been a staple of the United States retail landscape since 1979, when it first opened its doors. The two-story enclosed mall features one of the region's most extensive collections of retail stores and is home to national retailers like Barnes & Noble, Macy's and Dick's Sporting Goods. On top of that , visitors can enjoy a variety of dining options ranging from quick service eateries to sit-down restaurants such as Ruby Tuesday and P.F Chang's China Bistro. In addition to great shopping opportunities, Holyoke Mall also hosts events throughout the year including art shows, pet adoptions and holiday celebrations.
15. Cinemark West Springfield 15 and XD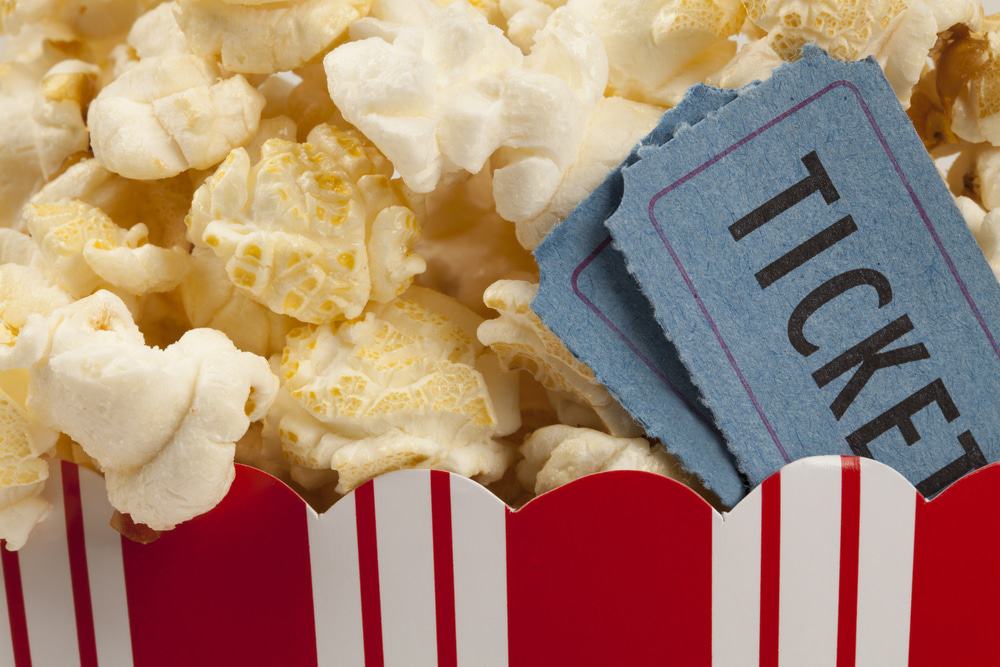 Source: photastic / shutterstock
Cinemark West Springfield 15 and XD is a state-of-the-art movie theater located in the city of West Springfield, Massachusetts. This location offers all the latest movies, including 3D and IMAX, as well as special events like autograph signings and movie marathons. The projector at Cinemark West Springfield 15 and XD uses advanced technology to provide guests with an enhanced viewing experience unlike any other. In addition to providing an exceptional entertainment experience, the theater also boasts a variety of concessions such as popcorn, candy, soft drinks, beer and wine.
The staff at Cinemark West Springfield 15 and XD are knowledgeable about their craft. They're friendly and always willing to help customers find exactly what they need for their movie night out.
In conclusion,West Springfield, MA is a great place to explore and experience the best of what Massachusetts has to offer. From unique museums and outdoor activities, to mouthwatering restaurants featuring local flavors, there's something for everyone in the area. Whether you're looking for a day trip or a weekend getaway, West Springfield should definitely be on your list of places to visit. So grab your calendar, your camera, and your appetite and get ready to explore all that West Springfield MA has to offer.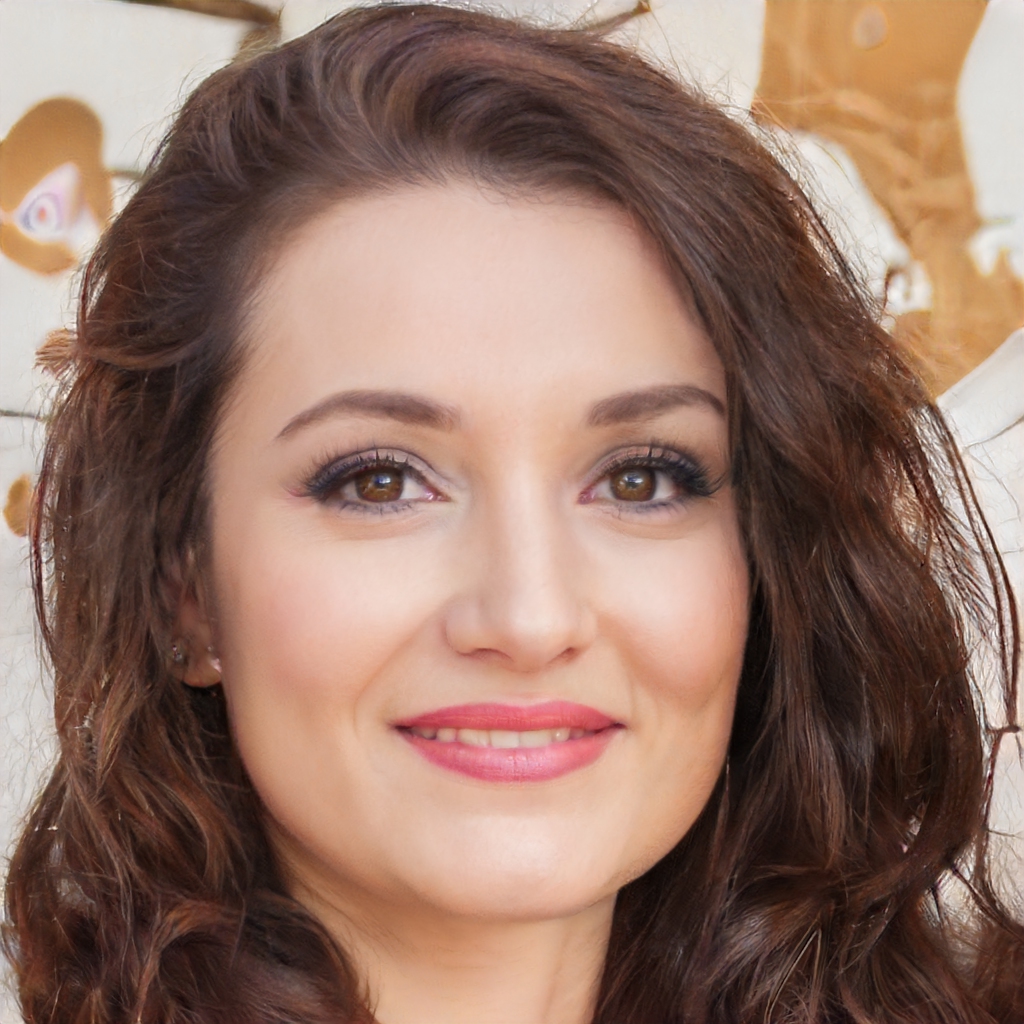 Meet Amelia, a wanderlust-filled travel blogger on a mission to explore the world one destination at a time. From backpacking through Southeast Asia to luxury escapes in Europe, Amelia has experienced it all and is here to share their tips, tricks, and favorite finds with fellow travelers. Follow Amelia on their journey as they discover new cultures, indulge in delicious cuisines, and create unforgettable memories.