Somerville, Massachusetts is a vibrant city full of exciting activities for people of all ages. Home to many unique attractions, Somerville is not only a great place to live, but also an ideal destination for tourists looking to explore the area. From historical landmarks and museums to parks and restaurants, Somerville has something for everyone. In this article, we will be exploring the fifteen best things that you can do while visiting this great city.
1. Davis Square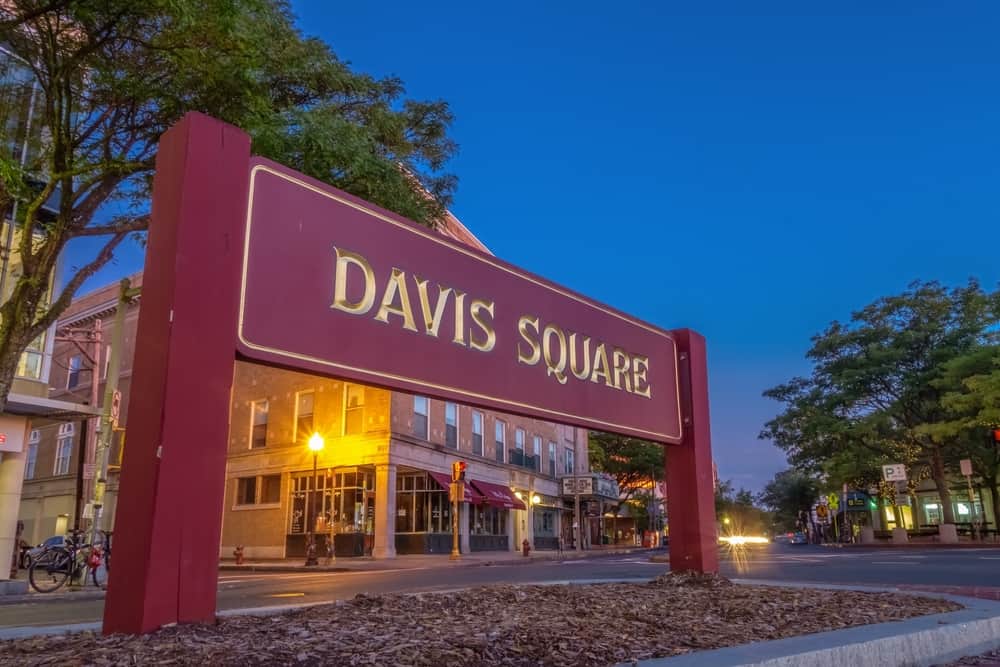 Source: Heidi Besen / shutterstock
Davis Square is one of the most beloved neighborhoods in Massachusetts (MA), United States. Located just two miles from Boston, it's a great place to explore and experience all the best that this city has to offer.
Nestled between Tufts University and Somerville, Davis Square has been a vibrant community since 1873. It offers a variety of shops, restaurants and entertainment venues – including an eclectic mix of independent stores, cafes and bars. Whether you're looking for art galleries, live music or street performers, there's something for everyone in Davis Square. With its bustling atmosphere and diverse culture, it's no surprise that people flock here every day to enjoy its unique charm.
2. Union Square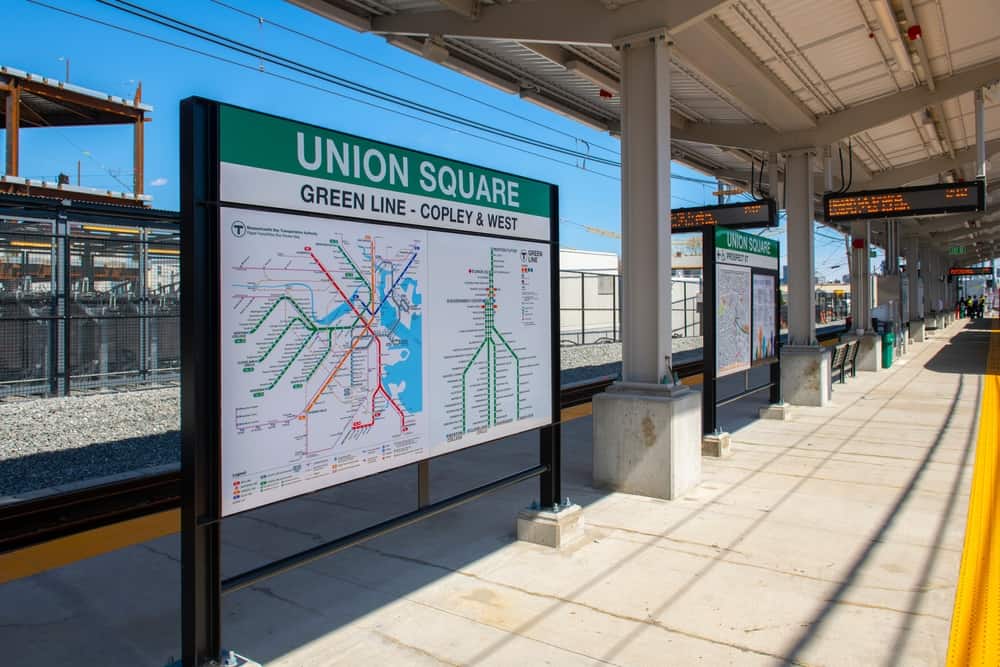 Source: Wangkun Jia / shutterstock
Union Square in Massachusetts is an iconic area of the United States. Located in the center of Somerville, it has been a social and economic hub for many generations of residents. As one of the largest open spaces in the neighborhood, Union Square has become a popular destination for both locals and visitors alike.
Since its inception, Union Square has been home to a variety of businesses and attractions that reflect the diverse culture of its surrounding communities. Among these are several ethnic restaurants, art galleries, bars and live music venues that attract people from all walks of life. The location also serves as an important public transit hub with access to nearby cities like Boston and Cambridge. On weekends, there is usually something exciting happening at Union Square with events ranging from farmers markets to outdoor concerts or art festivals.
3. Porter Square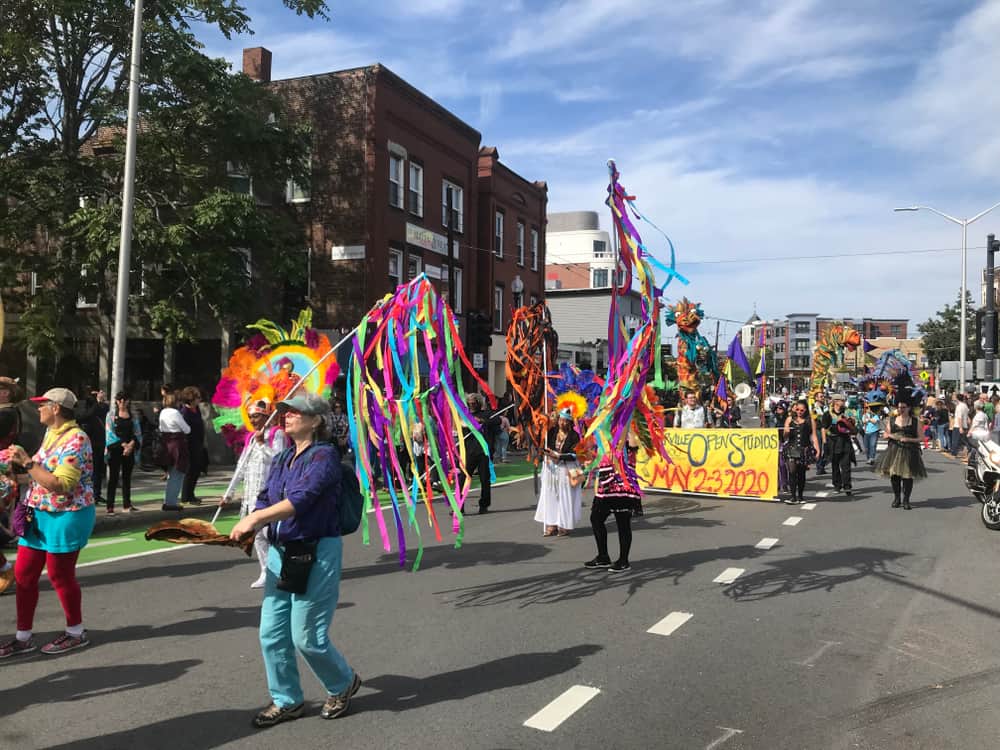 Source: Snatchpong / shutterstock
Porter Square is a bustling neighborhood in Cambridge, Massachusetts. Located within the United States' oldest university town, Porter Square is home to a large student population and plenty of attractions.
This vibrant area contains a wide selection of restaurants, cafes, shops and cultural attractions that are frequented by both locals and visitors alike. Although it's located close to Harvard University, Porter Square has its own unique character that sets it apart from the rest of Cambridge. Whether you're looking for delicious food or interesting entertainment venues, Porter Square has something for everyone to enjoy!
4. Somerville Theatre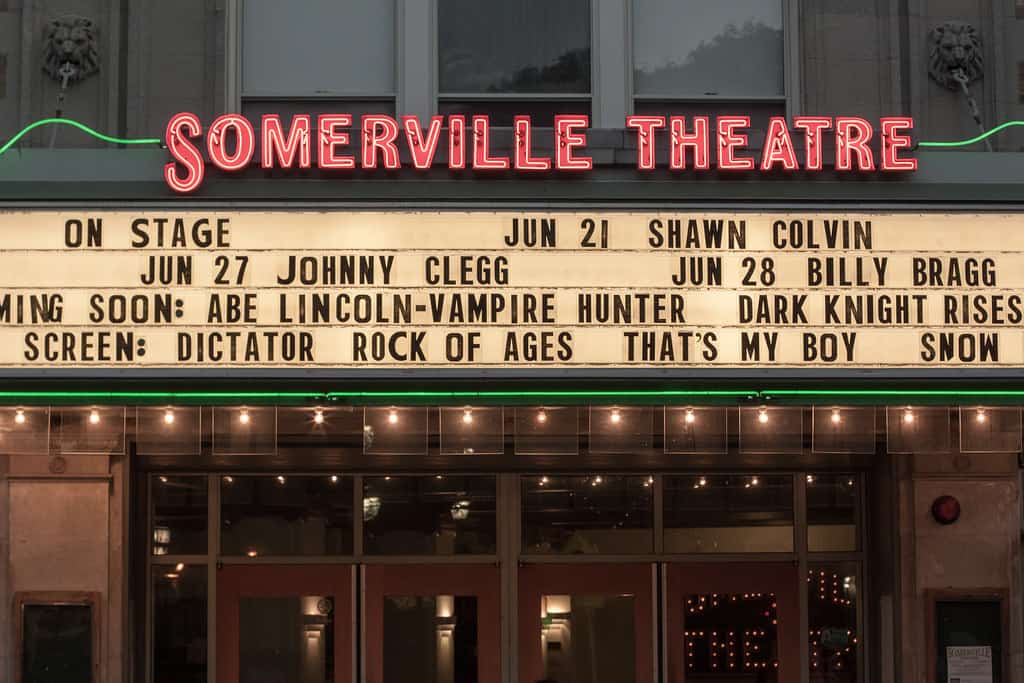 Source: timsackton / Flickr | CC BY-SA
Located in the heart of Somerville, Massachusetts (MA), the Somerville Theatre is a film and performing arts center. Boasting a unique interior, this independent theatre has been open since 1914 and remains one of the few single-screen theatres in the United States to still operate today. It offers a wide selection of foreign films, independent films, and cult classics that are sure to delight all cinema fans. The theatre also hosts several live performances throughout the year such as concerts, plays, lectures and more. Aside from its main auditorium which seats 500 people, it also features an art gallery where patrons can browse various works from local artists. Whether you're looking for a night out with friends or want to catch up on some classic films, there's something for everyone at the Somerville Theatre!
5. Assembly Row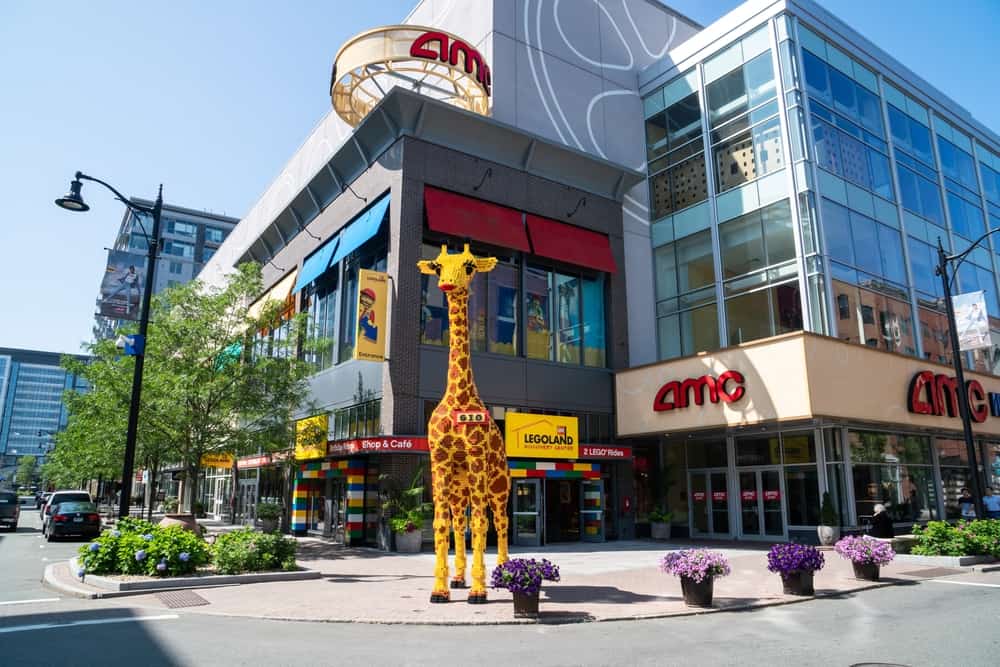 Source: 2p2play / shutterstock
Assembly Row is a newly developed neighborhood in the city of Somerville, Massachusetts (MA), United States. Located on the eastern bank of the Mystic River, Assembly Row offers a vibrant lifestyle filled with entertainment and leisure activities for residents to enjoy.
The area features an expansive outdoor shopping mall featuring popular stores such as J.Crew Factory, Saks Fifth Avenue OFF 5TH, and more. The shops are surrounded by restaurants such as Legal Sea Foods, Earls Kitchen + Bar, and Shake Shack. In addition to these amenities, Assembly Row also includes residential buildings and offices for working professionals who want to be close to the action.
Residents have access to community parks with trails along the riverbank where they can take in breathtaking views of downtown Boston from across the river.
6. Mystic River State Reservation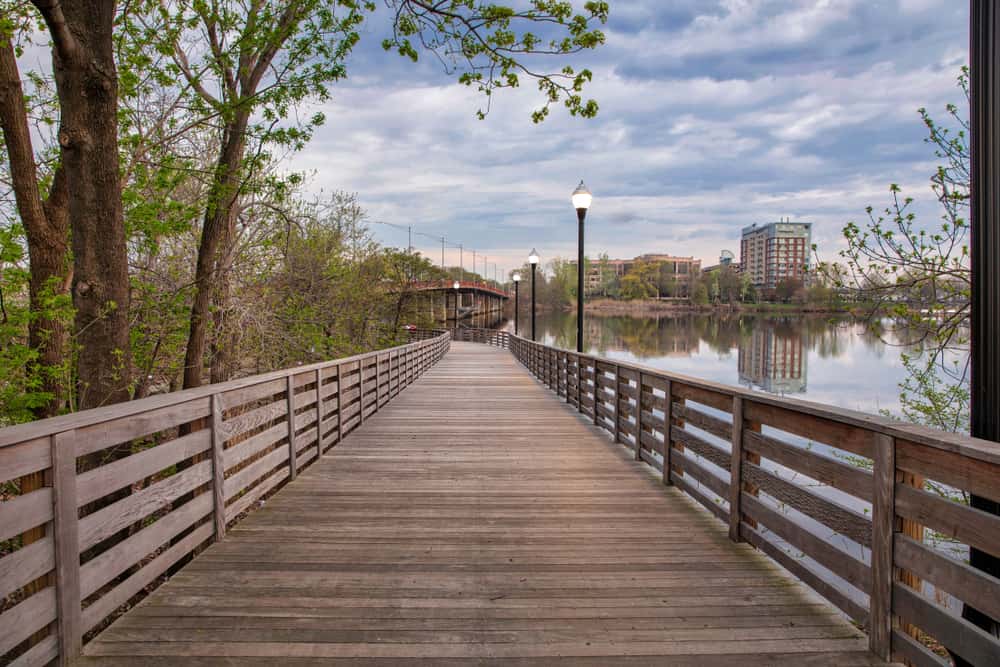 Source: Alexander Rodas / shutterstock
The Mystic River State Reservation in Massachusetts (MA) is a stunning example of the natural beauty that can be found in the United States. Located just north of Boston, visitors to the area will find numerous activities and opportunities to explore this incredible park. From canoeing and fishing on its tranquil waters to hiking or biking hundreds of miles of trails, there is something for everyone at Mystic River State Reservation. The 930-acre preserve offers plenty of space for picnicking, camping, and wildlife viewing while offering spectacular views of the surrounding landscape. In the springtime, wildflowers bloom along the banks making it a beautiful sight to behold! Visitors can observe many species of birds including bald eagles which visit during their migration season. Anglers will be delighted by an abundance of fish such as rainbow trout and other native species found in these waters.
7. Brickbottom Artists Association (BAA)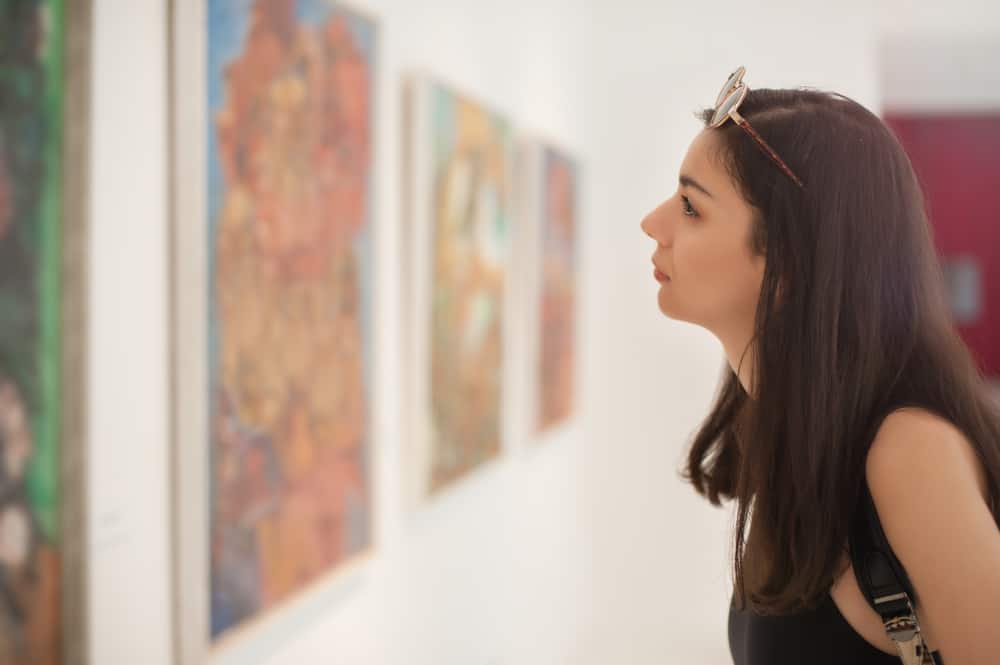 Source: guruXOX / shutterstock
The Brickbottom Artists Association (BAA) is a group of artists located in Somerville, Massachusetts that have been working together to foster the development of arts and culture in their local community for over 30 years. Founded in 1985, BAA provides an outlet for established and emerging talent from all genres, as well as a platform for collaboration among diverse groups. From creative workshops and exhibitions to artist-run spaces, this association offers unique opportunities for growth and cultural exchange.
Through its various initiatives, BAA has become internationally known as a leader in contemporary art from the United States and beyond. Their membership consists of over 150 local artists who create works that reflect the diversity of the Greater Boston area. The association also hosts public events including lectures, film screenings, live music performances, and other interactive programs which are designed to bring people together through shared experiences in art.
8. The Burren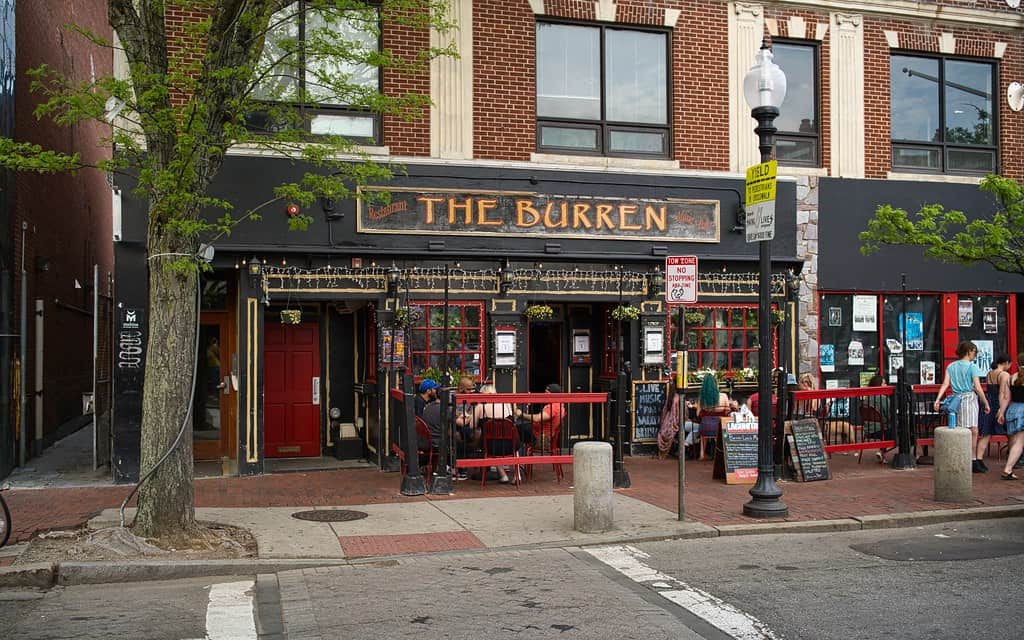 Source: chris.rycroft / Flickr | CC BY
The Burren, located in Massachusetts (MA), United States, is a unique prehistoric landscape that draws visitors from all over the world. Covering almost three thousand acres of rolling hills and grasslands, The Burren is home to some of the nation's most beautiful and diverse flora and fauna. It was declared a National Natural Landmark in 1981 due to its incredible biodiversity.
The area encompasses wetlands, gorges, caves and numerous ancient rock formations which make up an incredibly varied environment for both plant and animal life. The unique topography of The Burren creates ideal habitats for many species including birds, foxes and deer. Visitors can take a guided tour around the area or explore independently on foot or bike to discover hidden gems like rare wildflowers or limestone pavements.
9. Powderhouse Park (Nathan Tufts Park)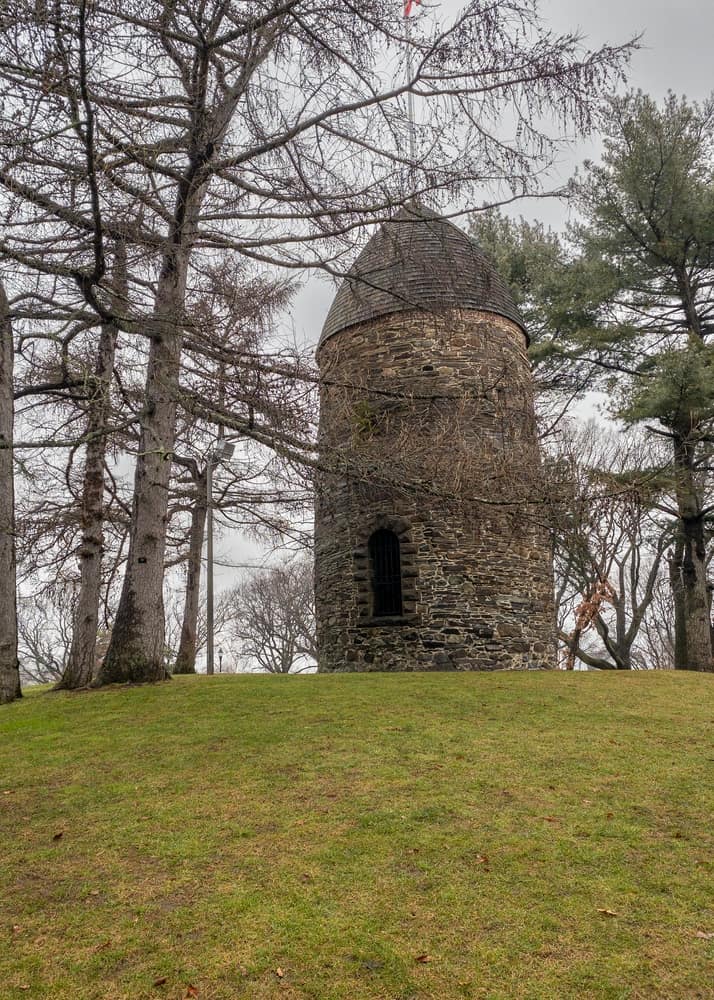 Source: S. A. Branch / shutterstock
Powderhouse Park (Nathan Tufts Park) located in Somerville, Massachusetts is a popular spot for locals and visitors alike. With its location right between Harvard Square and Davis Square, it provides an easily accessible respite from the hustle and bustle of city life. This public park has something for everyone to enjoy no matter the season.
The park was named after Nathan Tufts who founded the Powder House, a historic building which served as a storage facility for gunpowder during the American Revolutionary War. Today, this picturesque park offers visitors plenty of engaging activities such as tennis courts, basketball courts, baseball diamonds and several playgrounds including one specifically designed with toddlers in mind. There are also winding paths with lots of benches perfect for strolling or admiring spectacular views of the Boston skyline at sunset.
10. Aeronaut Brewing Co.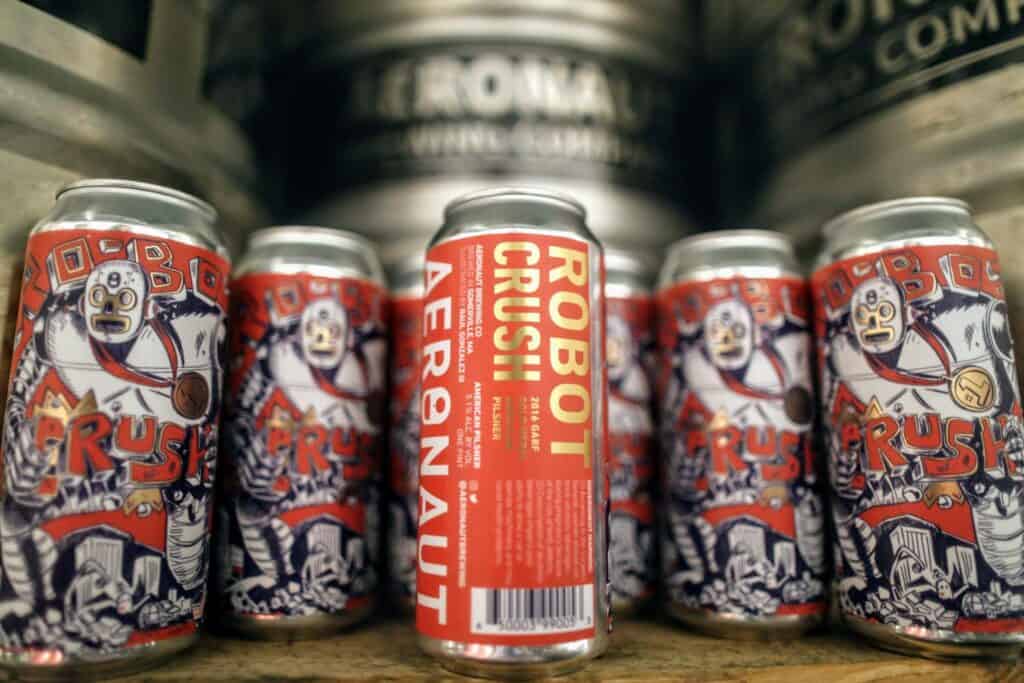 Source: Aeronaut Brewing Company / Facebook
Aeronaut Brewing Co. is a craft brewery located in Somerville, Massachusetts, United States that has earned its place among the top brewers of craft beer in the country. Founded in 2014 by three MIT scientists, the brewery has grown exponentially to become a leader in the local craft brewing scene and beyond.
The team at Aeronaut strives to provide beer lovers with an exciting selection of high-quality ales, lagers and IPAs made from natural ingredients sourced from all over the world. To ensure quality assurance, they use extensive lab testing throughout their brewing process and continuously refine their recipes for optimal flavor. With a wide range of beers to choose from ranging from light wheat ales to robust stouts, there's something for everyone at Aeronaut Brewing Co.
11. Prospect Hill Monument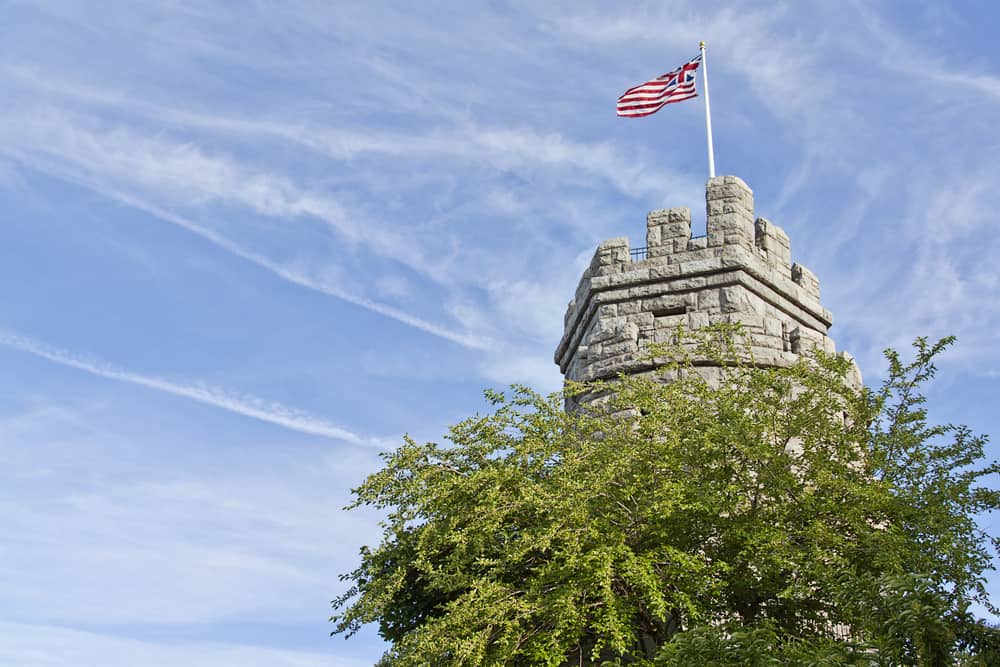 Source: David Persson / shutterstock
The Prospect Hill Monument in Massachusetts is a must-see attraction for history buffs. Located in Somerville, MA, it stands as a reminder of the battles fought during the American Revolution. The monument was erected in 1776 after the Battle of Prospect Hill to commemorate the brave patriots who fought and died for freedom from British Rule.
The monument stands at an impressive 70 feet tall and is made up of three tiers with each tier representing a different battle from the American Revolution. It also includes large statues that depict historical figures such as George Washington, John Adams, and Paul Revere. Despite its age and wear-and-tear over time, this historic monument remains an inspiring symbol of United States independence and liberty.
12. Sacco's Bowl Haven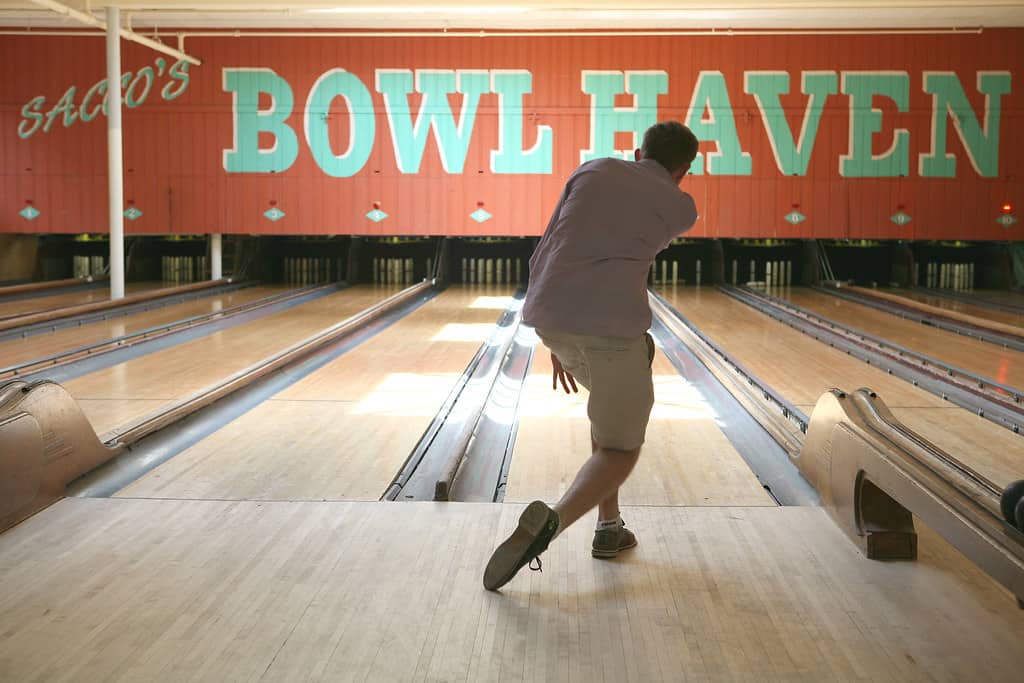 Source: juhansonin / Flickr | CC BY
Located in the city of Massachusetts, United States, Sacco's Bowl Haven is an exciting and fun bowling alley for everyone. With its modern design and state-of-the-art equipment, this bowling alley provides a one-of-a-kind experience. From classic ten pin to bumper bowling, there are plenty of opportunities for both beginners and experienced players alike.
Sacco's Bowl Haven offers different packages tailored to suit any type of event or gathering. Whether you're looking to host a birthday party or just have some friends over for a casual game night, this venue has got you covered. And with its full bar and snack counter onsite, you won't even have to leave the building!
13. Somerville Community Path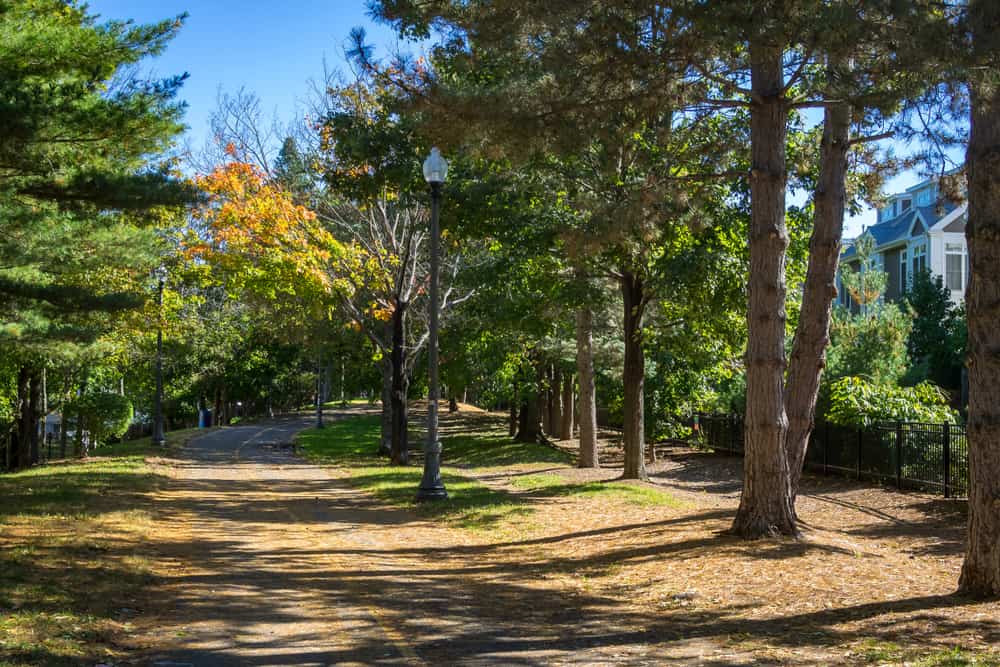 Source: Micha Weber / shutterstock
The Somerville Community Path is a popular recreational and commuter pathway that lies within the state of Massachusetts (MA). In total, it stretches for 3.2 miles long, making it one of the longest shared-use paths in the United States. It links two major parks in Somerville – Assembly Square and Gilman Square Park – with other areas of the city, including Davis Square and Union Square. The path is used by cyclists, pedestrians and rollerbladers alike; it's also wheelchair accessible.
For those who use this pathway to commute to work or school, they can enjoy the view of wetlands and wildflowers as they travel along its wooded sections. As well as being an important route for locals heading to their destinations, visitors from outside MA have been known to experience parts of Somerville by taking scenic walks along this community path too.
14. Taza Chocolate Factory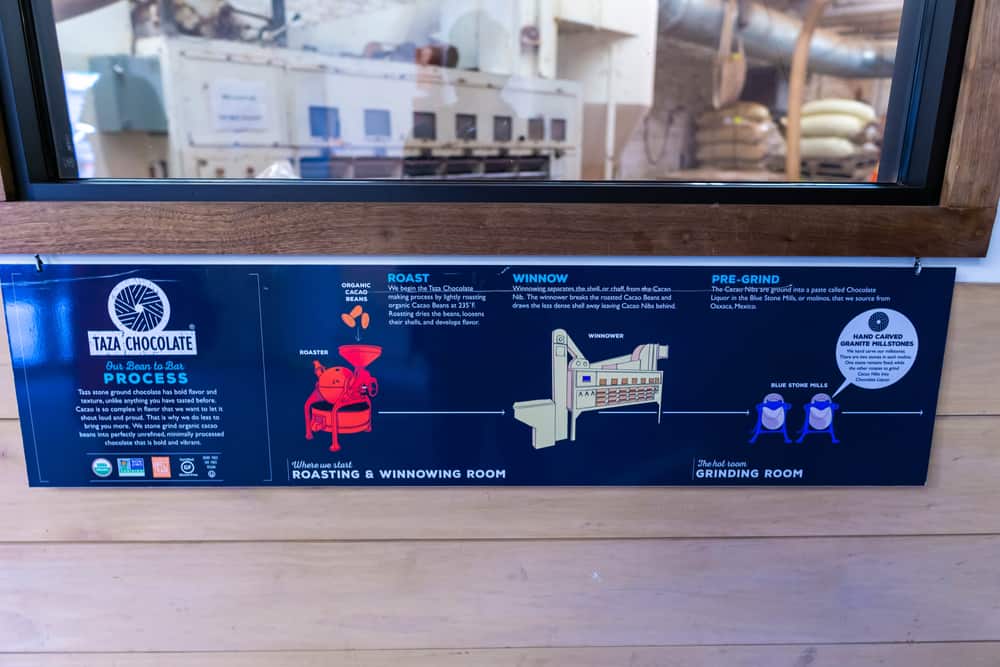 Source: LnP images / shutterstock
The Taza Chocolate Factory in Somerville, Massachusetts is a must-stop destination for anyone looking to experience the United States chocolate scene. Founded in 2006, Taza has become one of the most beloved craft chocolate makers in the country. The factory uses ancient stone grinders to create unique and flavorful chocolates that are made with organic ingredients sourced directly from farmer partners across Latin America. Visitors to the factory can take guided tours of their state-of-the-art facility and learn about the production process as well as get a glimpse into their commitment to sustainability and ethical practices. After learning all there is to know about their products, visitors can purchase some of their signature chocolates, including flavors such as Guajillo Chili and Coffee Nibs.
15. HONK!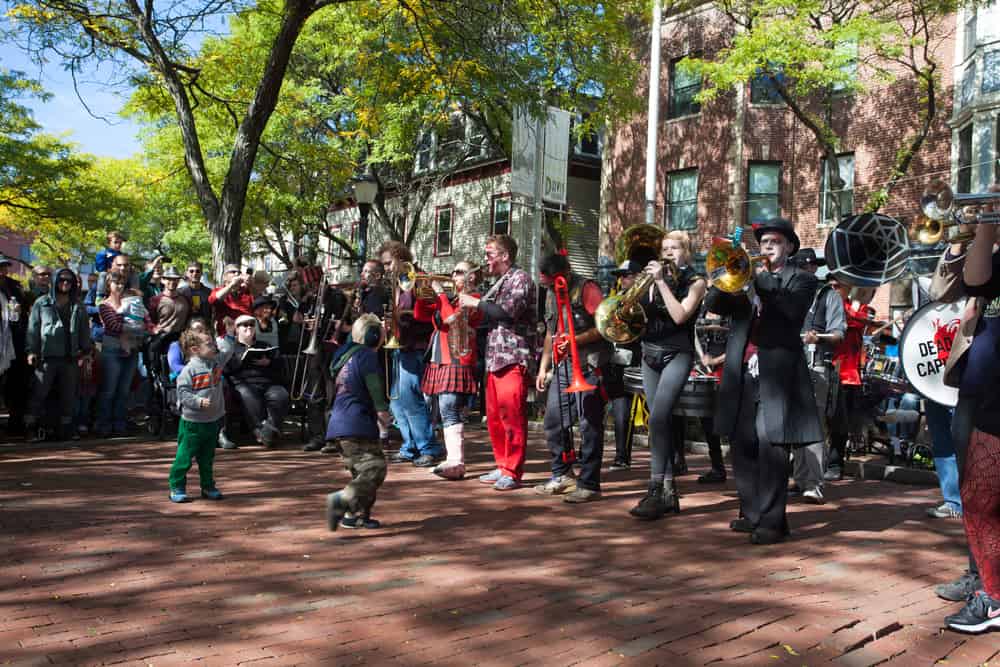 Source: savina / shutterstock
HONK! is a festival of activist street bands that takes place annually in Massachusetts. This event brings together hundreds of musicians, activists, and community members from across the United States for a weekend of creative expression for progressive causes. The weekend includes performances by multiple activist bands, public art installations, and workshops aimed at educating participants on topics such as organizing and advocacy.
Each year HONK! has grown in size, bringing together organizers and volunteers from over 25 cities to come together to share music and build solidarity amongst their networks. In 2020, HONK! will take place in early September in Somerville MA with an additional satellite performance in Boston's Dewey Square Park for those unable to attend the full festival.
In conclusion,Somerville, MA is an exciting city with plenty to do for everyone. Whether you're looking for outdoor recreation, arts and culture, shopping, dining, or entertainment, the 15 best things to do in Somerville have something for everyone. From biking along the Charles River to exploring the multitude of art galleries and museums, there's no shortage of fun activities in this vibrant city. With its diverse culture and rich history, Somerville is a great place to visit and explore.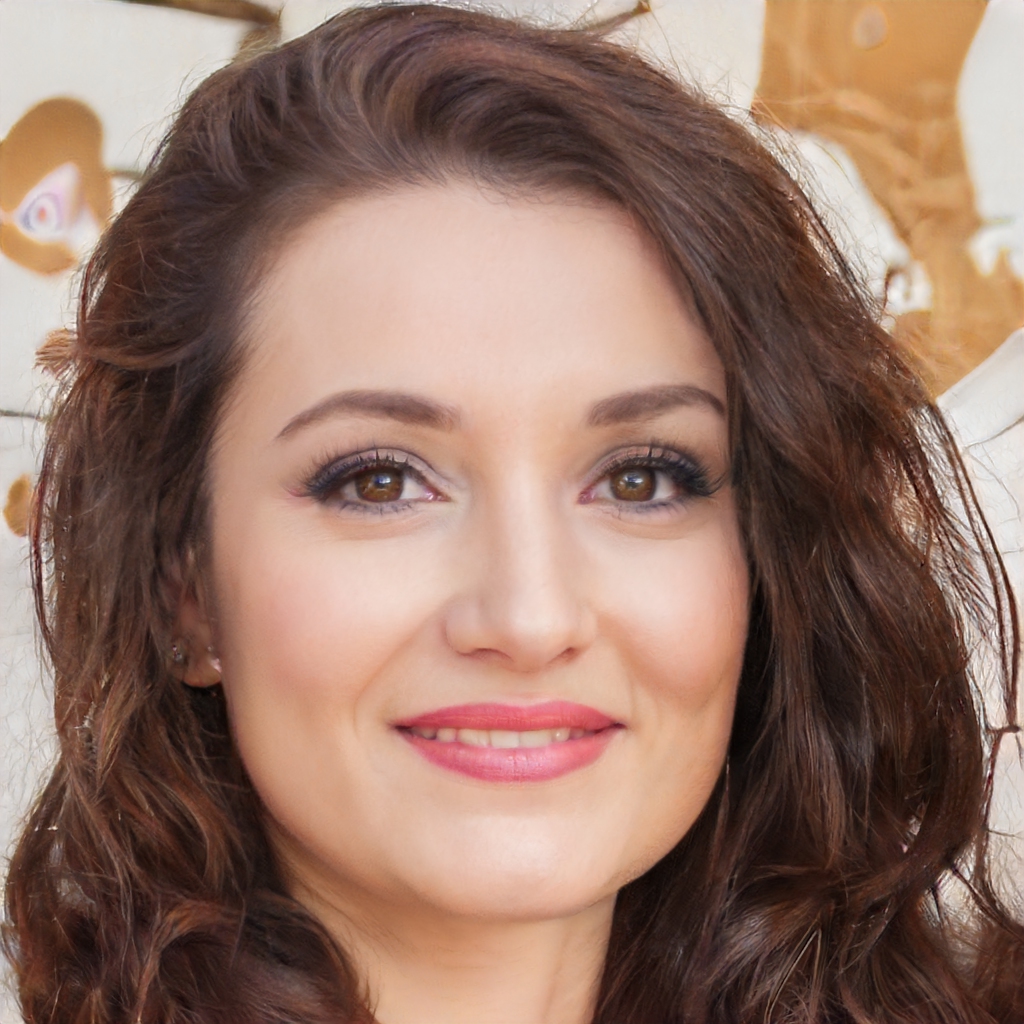 Meet Amelia, a wanderlust-filled travel blogger on a mission to explore the world one destination at a time. From backpacking through Southeast Asia to luxury escapes in Europe, Amelia has experienced it all and is here to share their tips, tricks, and favorite finds with fellow travelers. Follow Amelia on their journey as they discover new cultures, indulge in delicious cuisines, and create unforgettable memories.