Welcome to Quincy, Massachusetts! This charming seaside town is the perfect place to visit for a relaxing getaway. With its vibrant history and spectacular scenery, Quincy has plenty of activities to offer visitors. From exploring historic sites to soaking up the natural beauty of the shoreline, there are plenty of fun things to do in this city. Here are fifteen of the best activities to enjoy while visiting Quincy, MA.
1. Adams National Historical Park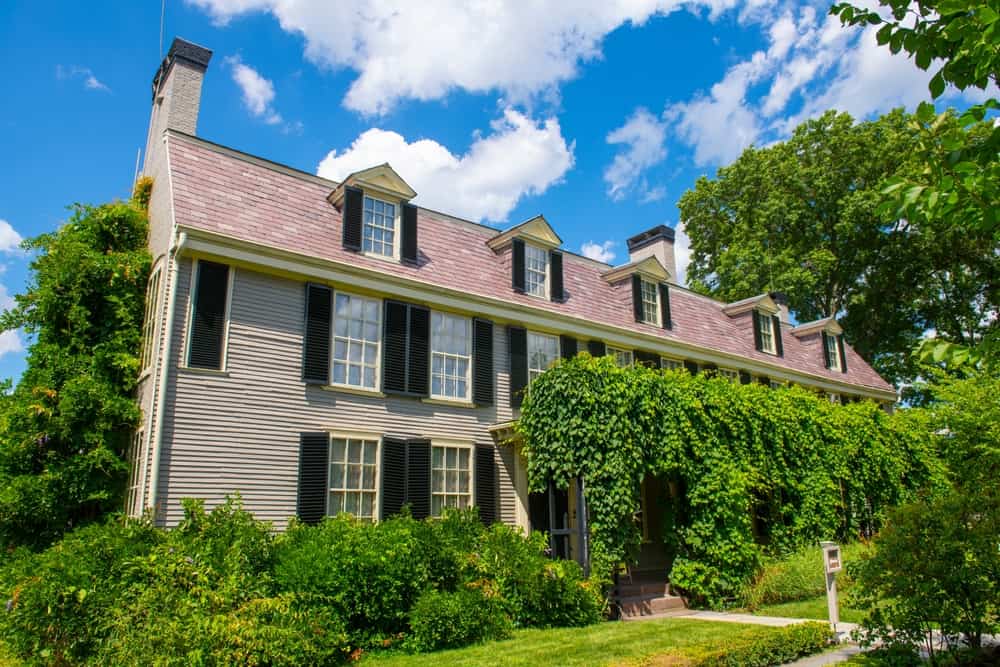 Source: Wangkun Jia / shutterstock
Adams National Historical Park in Massachusetts (MA) is the birthplace of two United States Presidents – John Adams and John Quincy Adams. Established in 1946, this national park commemorates their lives and accomplishments, as well as those of their descendants. Located in Quincy, MA, the park's 35 acres encompass a variety of architectural styles from different eras and include several sites associated with the family.
Visitors to Adams National Historical Park can begin their journey at The Old House, where both presidents were born. This home has been preserved and maintained since 1787 when it was built by John Adams' father.
2. United First Parish Church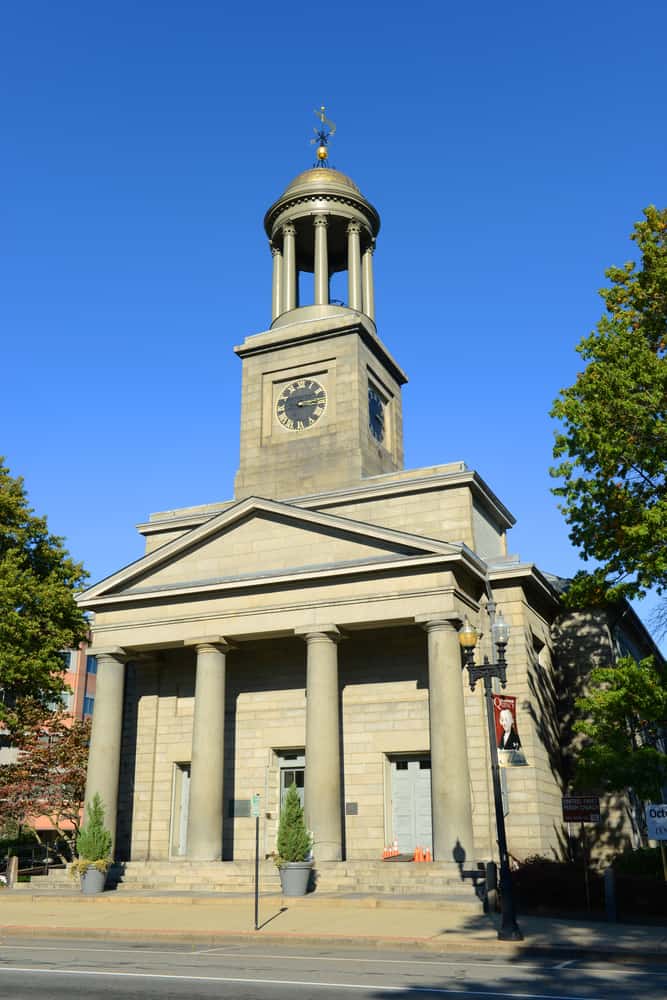 Source: Wangkun Jia / shutterstock
The United First Parish Church, located in Quincy, Massachusetts, is one of the most iconic and historical sites in the United States. Dating all the way back to 1636, this church played a critical role in the American Revolution and has been a staple in New England culture for hundreds of years. It is also known as The Church of the Presidents due to its connection with two presidents: John Adams and his son John Quincy Adams.
Built by Puritan settlers from England during colonial times, this church was originally called The Old Stone Church and served as a gathering place for religious services and community events. Over time it became an important part of local history and culture, being used for town meetings during the Revolutionary War. In 1828 it was renamed to its current title – United First Parish Church – after merging with other churches to become one parish congregation.
3. Quincy Quarries Reservation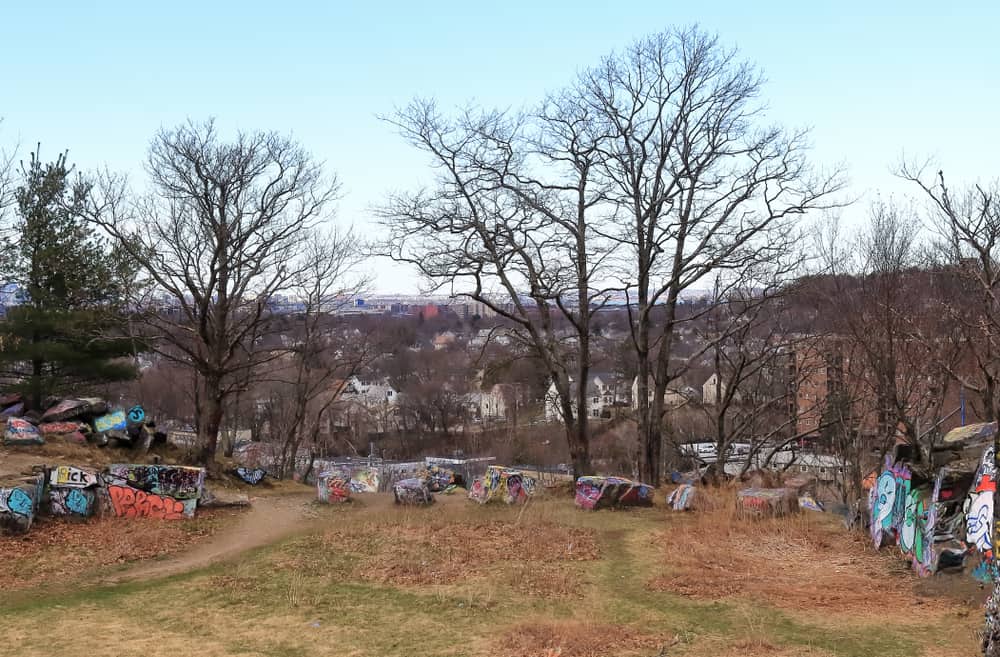 Source: Faina Gurevich / shutterstock
The Quincy Quarries Reservation in Massachusetts is a popular destination for outdoor enthusiasts throughout the United States. Located just south of Boston, this historic site features a variety of activities for visitors to explore. From the abandoned quarries that gave Quincy its nickname as the "City of Granite" to the surrounding nature trails and outdoor recreation areas, there's something here to please everyone.
The main attraction at Quincy Quarries Reservation is undoubtedly its abandoned granite quarries. These former mining sites are now home to lush vegetation and numerous species of wildlife, making them an ideal spot for bird watching or simply taking in nature's beauty. Visitors can also explore more than 4 miles of trails that wind through wooded areas and wildflower meadows. With such diverse landscapes, visitors are sure to find something new and exciting each time they visit.
4. Quincy Historical Society & Museum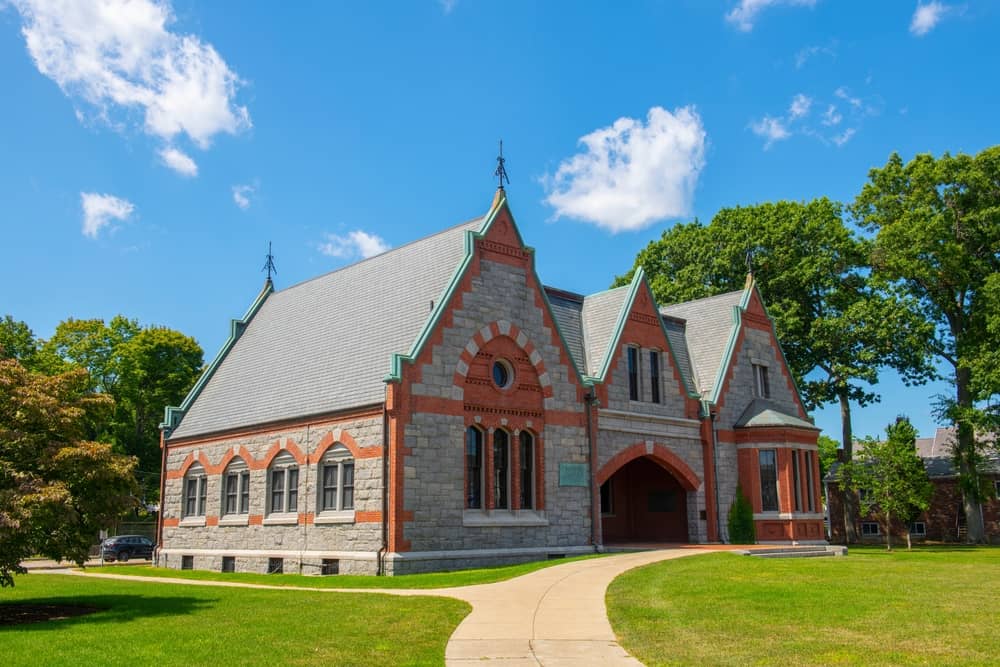 Source: Wangkun Jia / shutterstock
The Quincy Historical Society and Museum is located in Quincy, Massachusetts. As one of the oldest cities in the United States, it holds a significant amount of history within its walls. The museum was established in 1907 to preserve and share this history with visitors.
The museum is made up of six buildings on five acres of land. It contains thousands of artifacts from the city's past, including letters, photographs, maps and other documents related to Quincy's history as well as that of greater New England. Visitors can explore these collections through interactive exhibits, events and programs hosted by trained staff members or browse the permanent exhibit galleries that feature topics ranging from early settlers to local industry. In addition to exploring historical artifacts, visitors can also learn about the city's rich heritage through guided tours or take part in special events such as lectures, workshops and reenactments throughout the year.
5. Wollaston Beach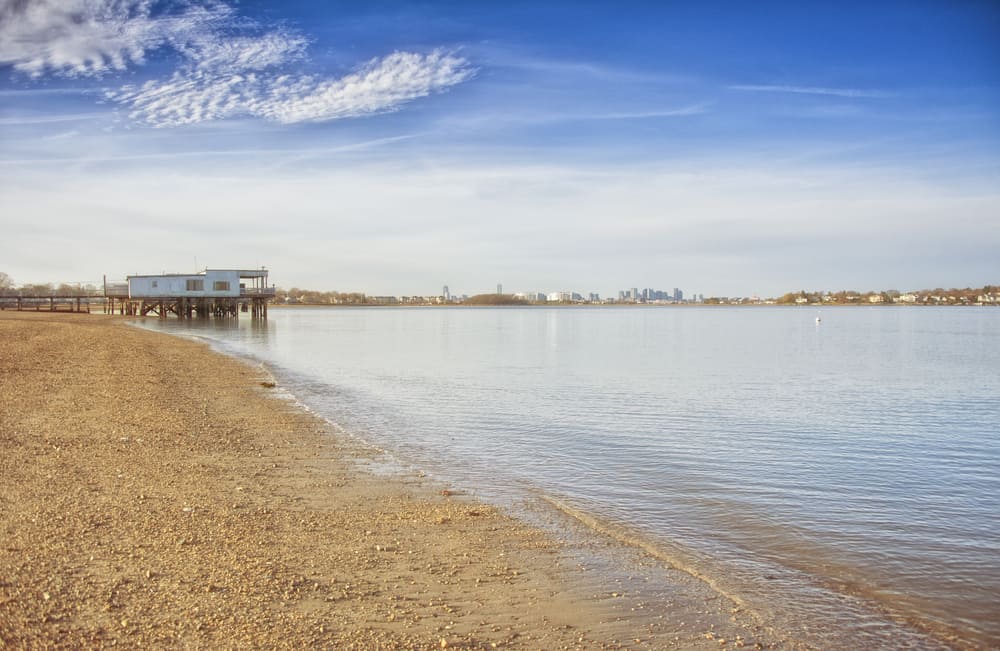 Source: GCC Photography / shutterstock
Wollaston Beach, located in the Quincy, Massachusetts area of the United States, is a beloved summer destination for many visitors and locals alike. This beautiful beach offers miles of sand perfect for sunbathing or taking a peaceful stroll. The waves here are calm and refreshing, making this an ideal spot to take a dip in the ocean.
The atmosphere at Wollaston Beach is relaxed yet vibrant with plenty of activities to keep you entertained all day long. Whether you want to rent kayaks or paddleboards, indulge in some shopping at one of the nearby stores and restaurants, or just relax on the shoreline and enjoy some people-watching – there's something for everyone here. Visitors can also explore nearby parks such as Squantum Point Park for even more outdoor fun.
Come experience all that Wollaston Beach has to offer!
6. Josiah Quincy House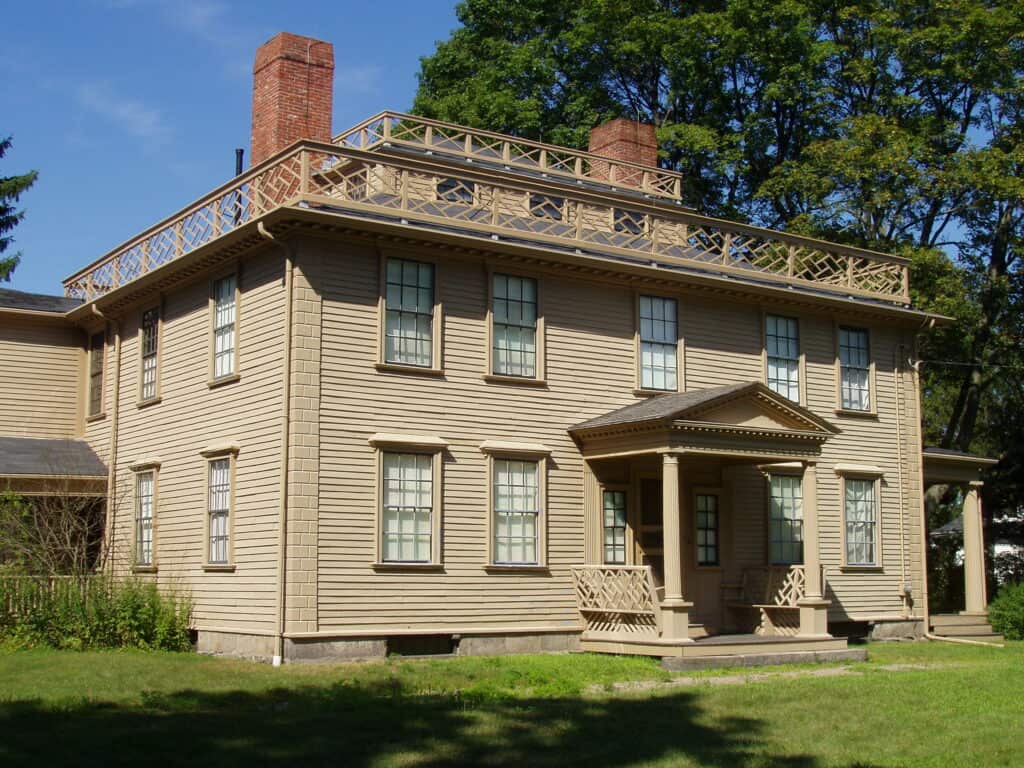 Source: Daderot at en.wikipedia / Wikimedia | CC-BY-SA-3.0
Josiah Quincy House is a historic house in Massachusetts (MA), United States. Built in 1770, the Josiah Quincy House is a stunning example of colonial-style architecture. It was once the home of Revolutionary War patriot and Boston mayor Josiah Quincy III.
The building has been carefully preserved and now serves as an historic museum where visitors can explore the history of early America through artifacts and interactive exhibits. The house features many period furnishings including original pieces from when it was built, giving visitors an up close look at what life would have been like for one of America's Founding Fathers. The surrounding gardens are also open to guests, offering a peaceful respite away from the hustle and bustle of modern life.
7. Dorothy Quincy Homestead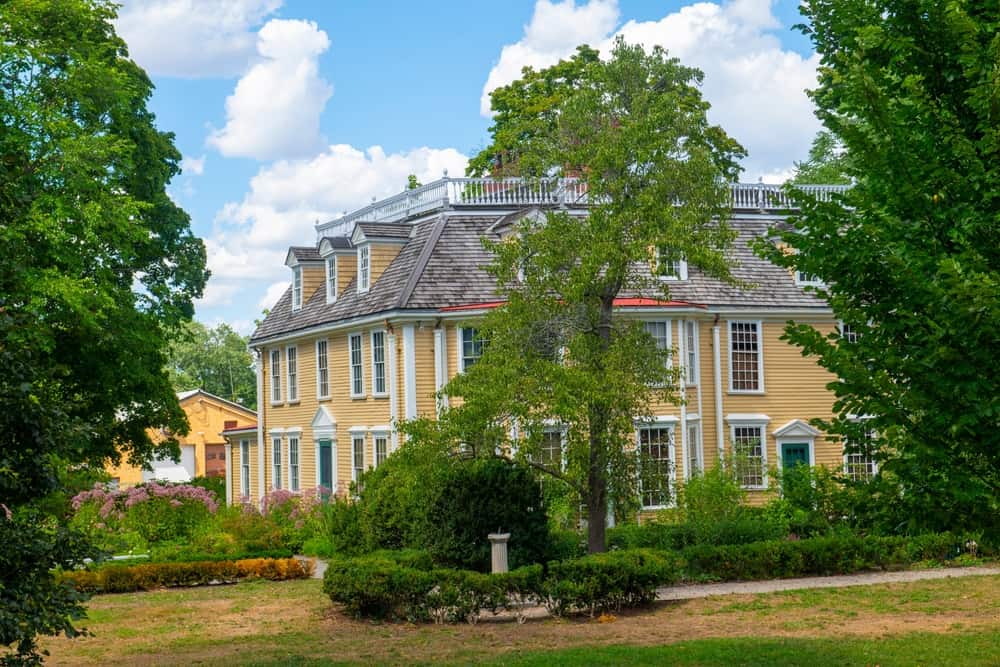 Source: Wangkun Jia / shutterstock
The Dorothy Quincy Homestead, located in the heart of Massachusetts (MA), is a beloved historic landmark of the United States. Built in 1686, this majestic home was constructed by Edmund Quincy III and has been passed down through five generations of his family. Today it serves as a historical museum that visitors can explore to get an inside look at what life was like for one of the nation's most influential families during colonial times. The house is filled with artifacts from its past such as furniture, art pieces and even clothing that was worn by the Quincys. There are also extensive grounds surrounding the property which feature gardens and trails that provide recreational activities for those who wish to enjoy nature while learning more about American history. All in all, this site is truly a remarkable example of early American life and remains one of MA's greatest attractions!
8. Blue Hills Reservation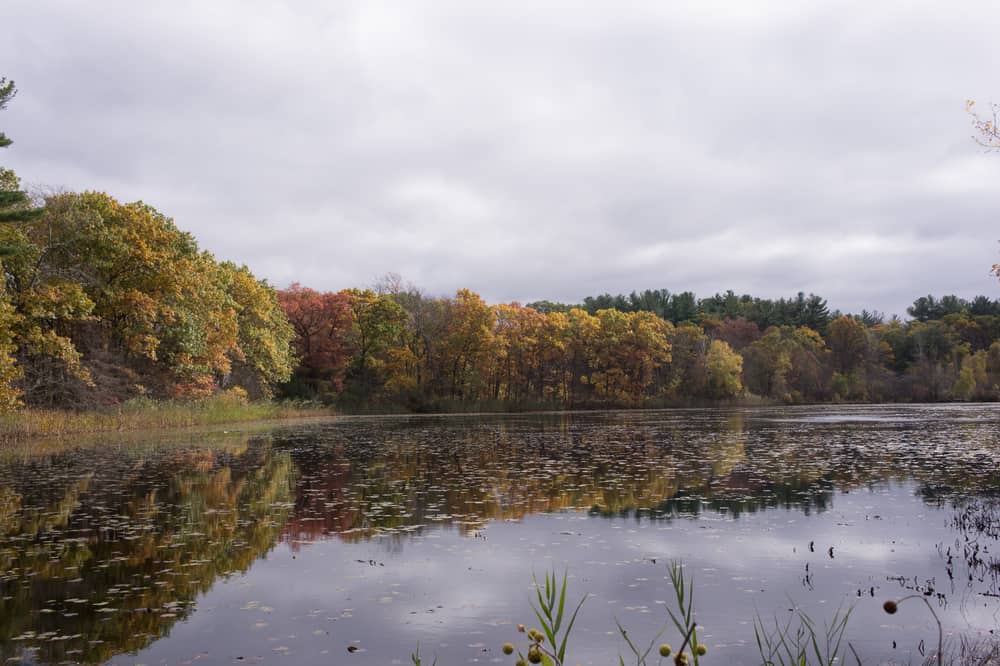 Source: Adam Gladstone / shutterstock
Blue Hills Reservation is a 6,000 acre Massachusetts state park located just 12 miles from Boston. This vast stretch of land covers parts of six cities and towns in MA including Milton, Quincy, Canton, Dedham, Braintree and Randolph.
The Blue Hill's Reservation is home to numerous species of trees and animals. The site also boasts over 125 miles of hiking trails for visitors to explore the various plant species and wildlife that inhabit this natural area. From the granite cliffs at Great Blue Hill (the highest peak in eastern Massachusetts) to the meadows of Houghton's Pond Recreation Area, this park offers views that are unparalleled by any other location in the United States.
9. USS Salem & the U.S. Naval Shipbuilding Museum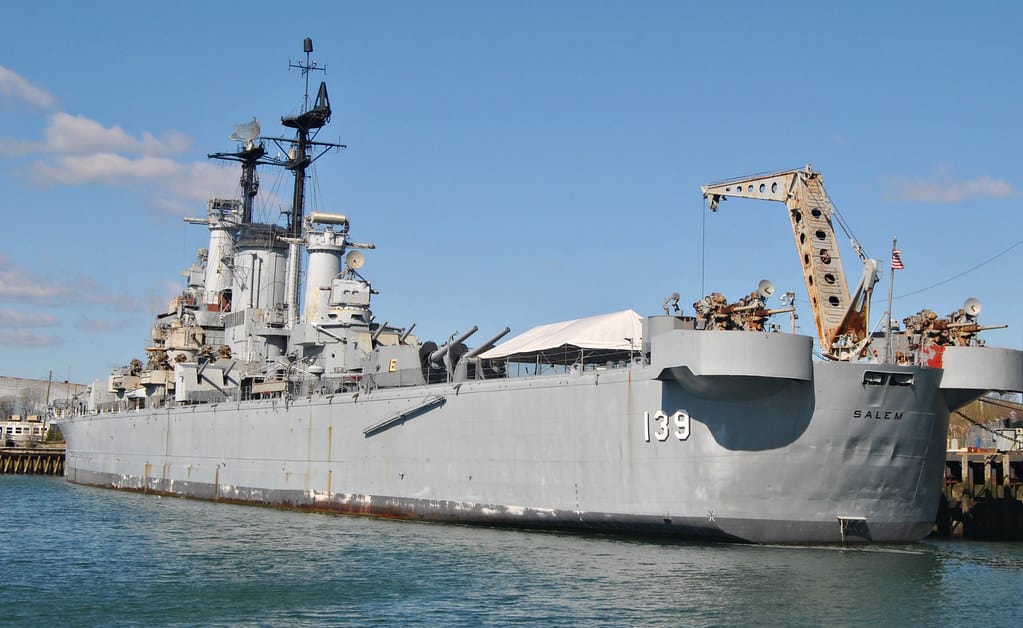 Source: Loco Steve / Flickr | CC BY-SA
The USS Salem, located in Quincy, Massachusetts (MA), is a prime example of the many technological developments of the 20th century U.S. Navy. The USS Salem is one of only three remaining heavy cruisers left in the world and is now home to the United States Naval Shipbuilding Museum.
This museum offers visitors an insight into American naval history by displaying artifacts from famous vessels such as the USS Constitution and modern day submarines. Visitors are able to explore five decks of interactive exhibits that demonstrate how ships were designed for combat, science research, diplomacy and support operations throughout history.
The museum also features a collection of artwork created by those who served aboard these ships, allowing visitors to gain a deeper appreciation for their service while providing them with an opportunity to explore life at sea through both technology and artistry.
10. Tony's Clam Shop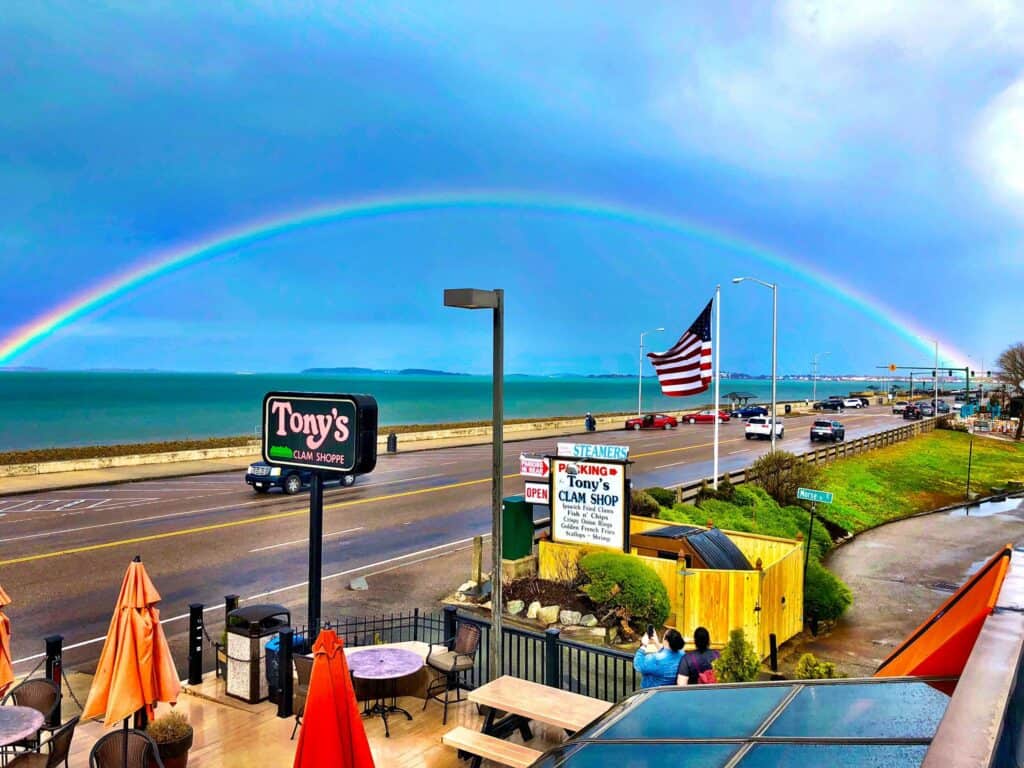 Source: Tony's Clam Shop / Facebook
Tony's Clam Shop is a seafood restaurant located in the heart of Massachusetts (MA), United States. Founded in 1975, this family-owned restaurant has been serving up delicious dishes for nearly 45 years. With its iconic white clapboard building and outdoor seating area, Tony's is a favorite spot for locals and tourists alike. From traditional favorites like fried clams to innovative recipes such as their pan-seared scallops, there's something for everyone to enjoy at Tony's Clam Shop. In addition to their incredible menu selections, Tony's also offers catering services that include everything from platters of fried seafood to whole lobsters cooked onsite.
11. Hancock Cemetery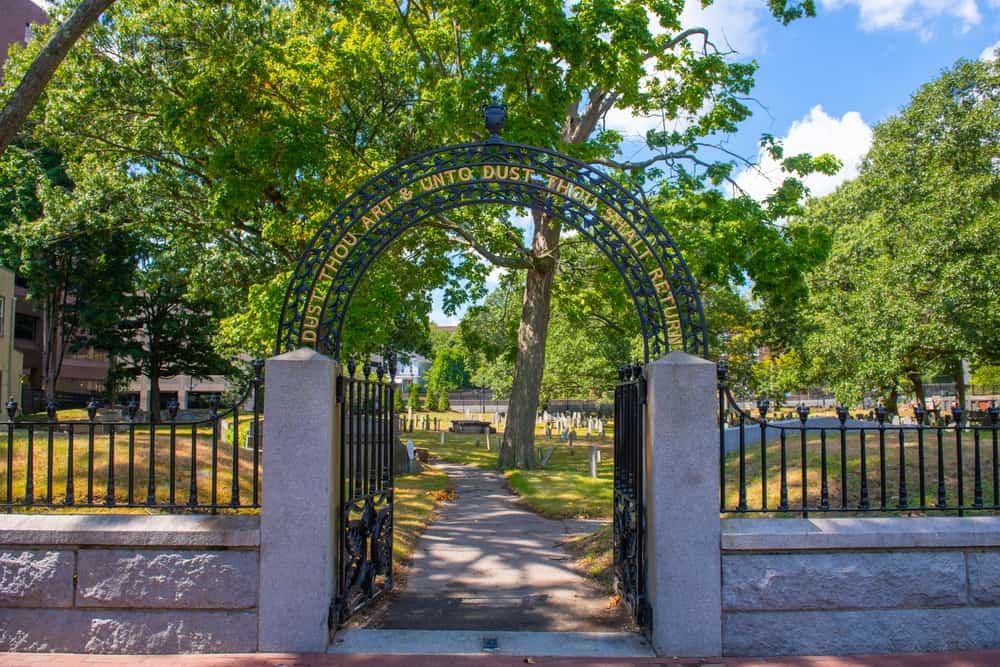 Source: Wangkun Jia / shutterstock
Hancock Cemetery is a historic cemetery located in the small town of Hancock, Massachusetts. Established in 1761, the cemetery is one of the oldest cemeteries in MA, and holds many stories of New England's past. Its hallowed grounds are home to Revolutionary War soldiers, prominent members of society, and many beloved family members who have been laid to rest here for generations.
The beautiful historic cemetery is now part of the National Register of Historic Places due to its historical significance. Visitors come from all over the United States to pay their respects at Hancock Cemetery and admire its gorgeous landscape. The sprawling grounds are covered with lush vegetation and tall trees that create a peaceful atmosphere for those visiting loved ones or taking a stroll through history.
12. Squantum Point Park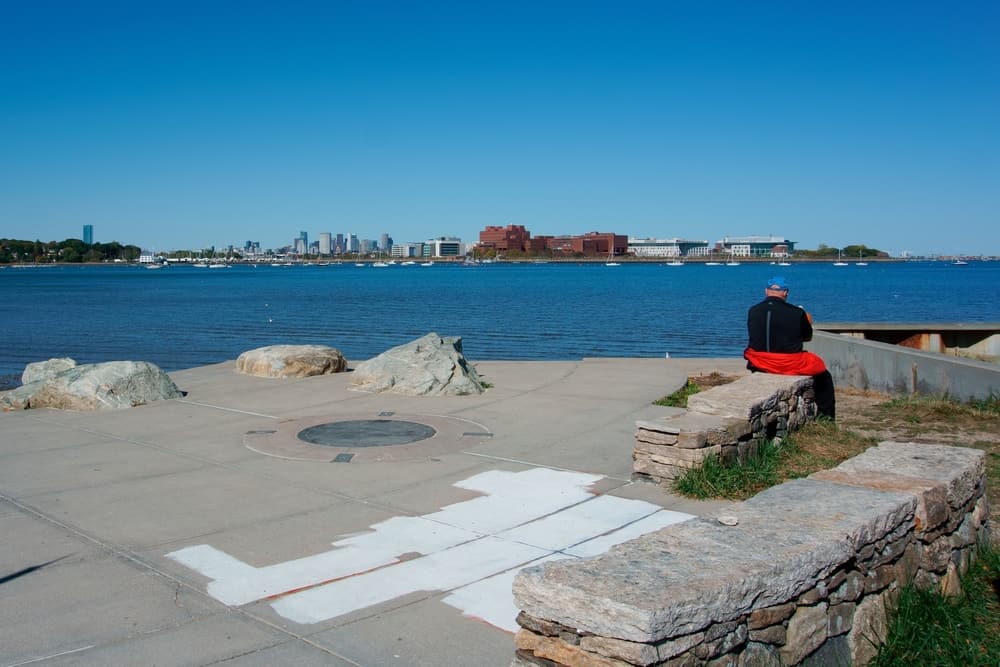 Source: Yingna Cai / shutterstock
Squantum Point Park is a public park located in Massachusetts (MA), United States. Known for its stunning views of the Boston skyline, Squantum Point Park is an ideal spot to spend a sunny afternoon outdoors. The park features plenty of trails and pathways, providing visitors with an opportunity to explore the natural beauty of this unique location.
The park is also home to several historic sites including the remains of Fort Standish, a gun battery that was used by Union forces during the Civil War. Visitors can also find remnants from World War II in the form of concrete bunkers and defensive walls that were built to protect the harbor from enemy ships. In addition, there are many recreational activities available at Squantum Point Park such as biking, fishing, kayaking and more – something fun for everyone!
13. Boston Harbor Islands National State Park & Recreational Area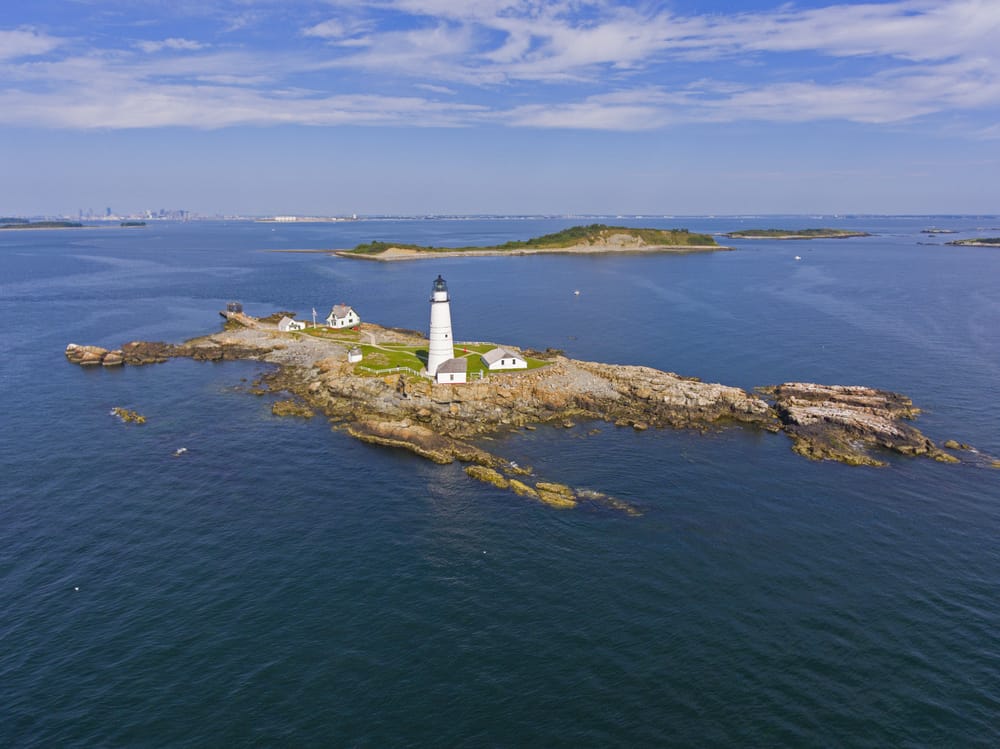 Source: Wangkun Jia / shutterstock
Boston Harbor Islands National State Park & Recreational Area is a beautiful park located in the Massachusetts (MA) coast of the United States. It's made up of an archipelago of 34 islands situated between Boston and Cape Cod, making it a great spot for nature lovers and recreational activities. This national park offers visitors stunning views from its rocky shores, beaches, and trails as well as an exciting range of historical sites to explore.
The Boston Harbor Islands are home to more than 25 species of birds, including endangered piping plovers, oystercatchers, and bald eagles that can be spotted all along the shoreline. Visitors can also take advantage of their aquatic resources by kayaking or fishing in their waters which are brimming with marine life such as cod and striped bass.
14. Thomas Crane Public Library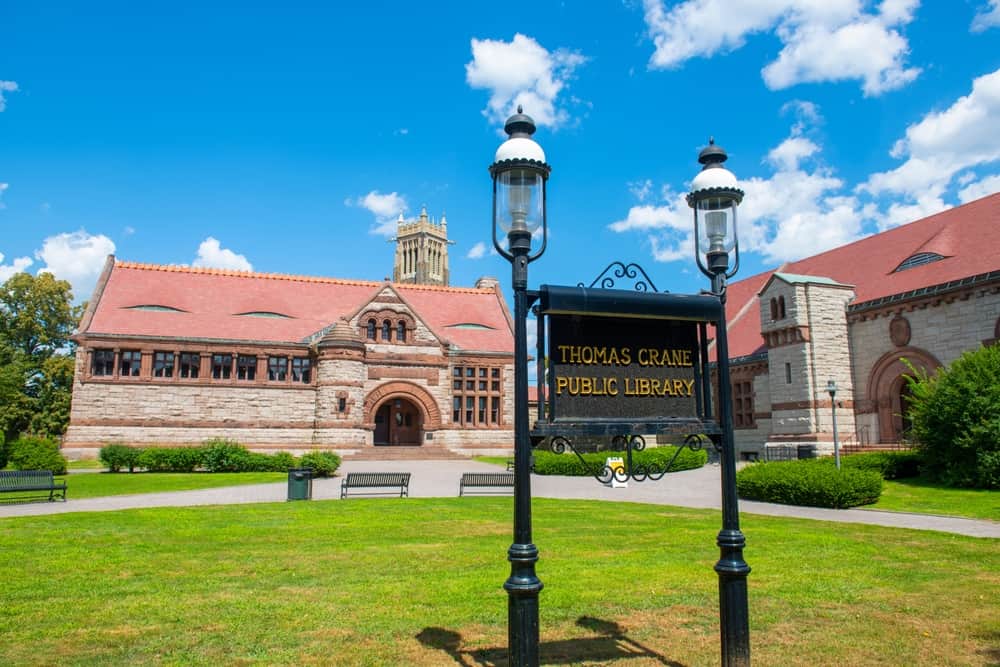 Source: Wangkun Jia / shutterstock
The Thomas Crane Public Library in Quincy, MA is a United States library that serves the community of Quincy and surrounding areas. Established in 1876, it is one of the oldest libraries in Massachusetts. The library seeks to provide educational opportunities to its patrons and enrich their lives through access to books, media, and other resources.
With over 200,000 items available for borrowing including books, magazines, audiobooks, videos games and more the library provides an array of services for all ages from story time for toddlers to computer classes for adults. It also hosts events such as book clubs or art activities throughout the year. In addition the library offers online resources such as downloadable eBooks and streaming video services with no late fees or charges! With so many options available it's no wonder why this facility continues to be a staple of culture and education within the community.
15. Marina Bay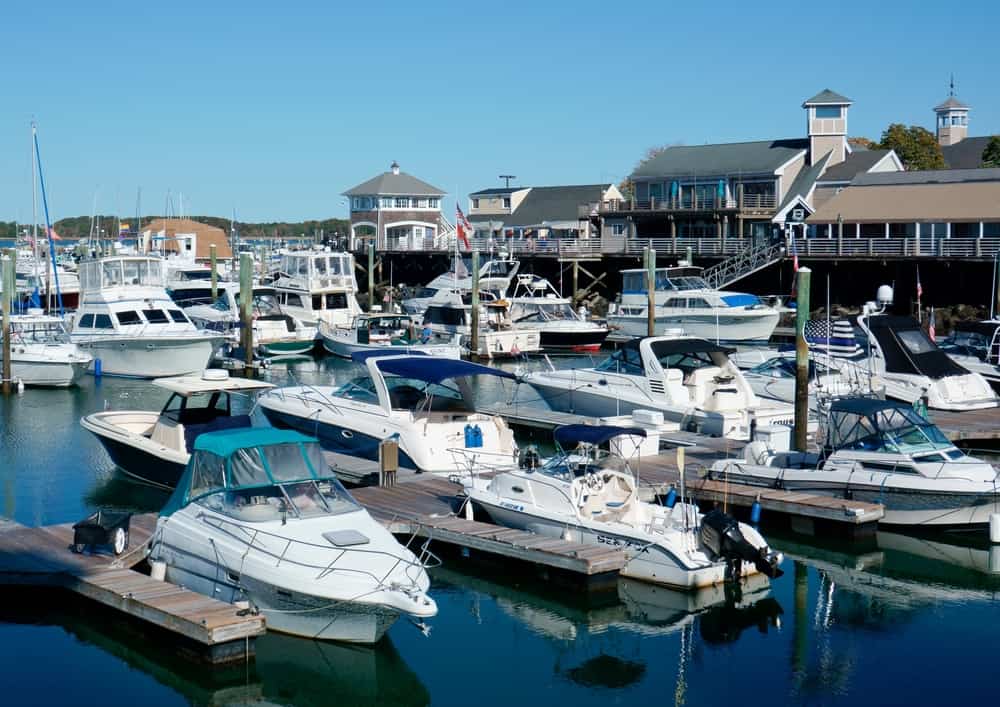 Source: Yingna Cai / shutterstock
Marina Bay, located in the city of Quincy, Massachusetts (MA), United States is a unique waterfront destination. It features shopping, dining and entertainment venues all centered around its namesake marina. This vibrant district has been dubbed the "Gateway to Boston" as it is just minutes away from Downtown Boston by land or sea. Visitors can enjoy activities such as fishing, kayaking and sailing in the salt marshes of Marina Bay or take part in festivals and concerts at Harborwalk Marina. With over 1.3 miles of boardwalks, recreational facilities and restaurants, there's something for everyone at Marina Bay.
The area also boasts an impressive array of attractions including museums like the USS Salem Maritime Heritage Center; public gardens like Star Island Garden; and public parks such as Moon Island Park that offer spectacular views of the harbor islands.
In conclusion,Quincy, MA is a great city that offers something for everyone. From delicious seafood to historical sites and museums, you will find plenty of activities to keep you entertained. Whether you're looking for a romantic getaway or a family vacation spot, Quincy has something for every budget and taste. With its vast array of attractions, Quincy is sure to provide an unforgettable experience no matter what your plans are.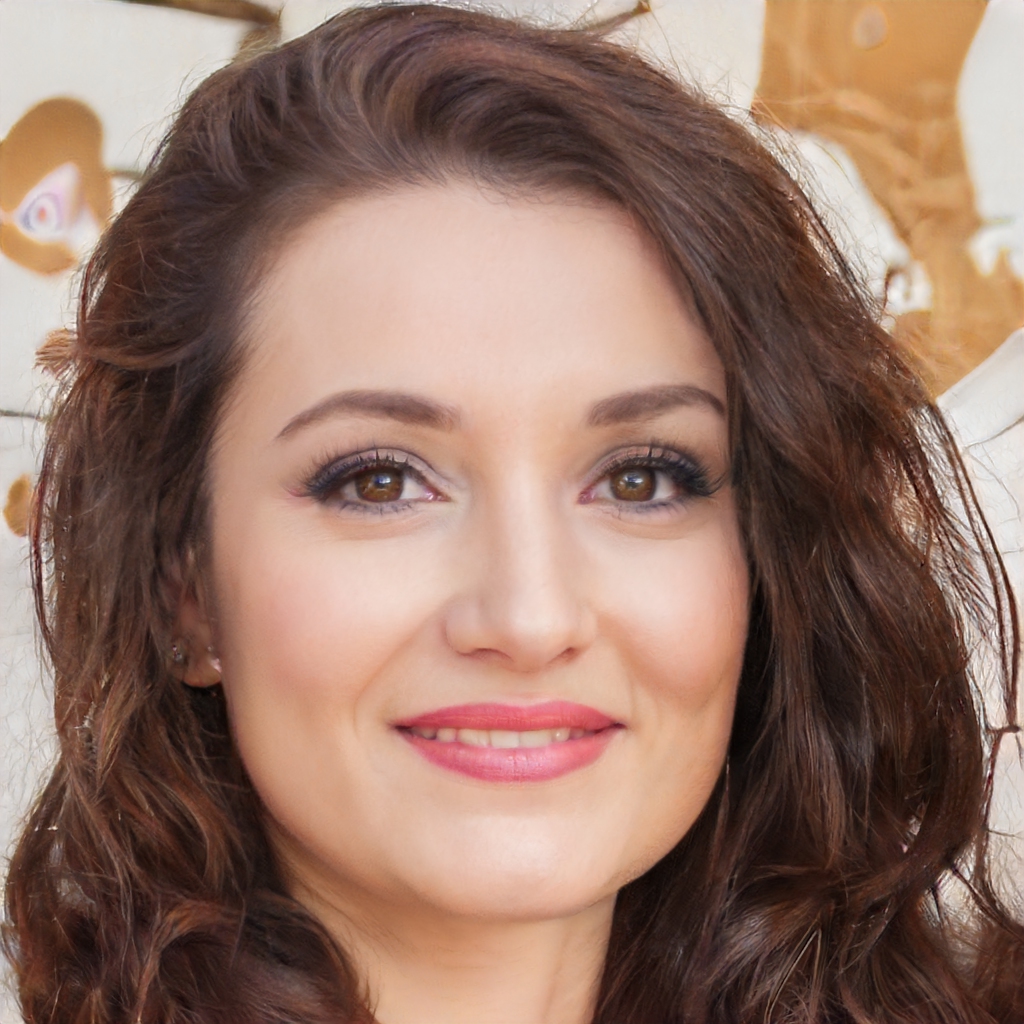 Meet Amelia, a wanderlust-filled travel blogger on a mission to explore the world one destination at a time. From backpacking through Southeast Asia to luxury escapes in Europe, Amelia has experienced it all and is here to share their tips, tricks, and favorite finds with fellow travelers. Follow Amelia on their journey as they discover new cultures, indulge in delicious cuisines, and create unforgettable memories.