New Bedford, MA is a picturesque seaport town located on the south coast of Massachusetts. With its rich and diverse culture, unique attractions, and beautiful natural surroundings, the city offers plenty of exciting activities for visitors to explore. From stunning beaches to world-class museums, New Bedford has something for everyone. In this article, we will look at fifteen of the best things to do in New Bedford that are sure to make your trip an unforgettable experience.
1. New Bedford Whaling National Historical Park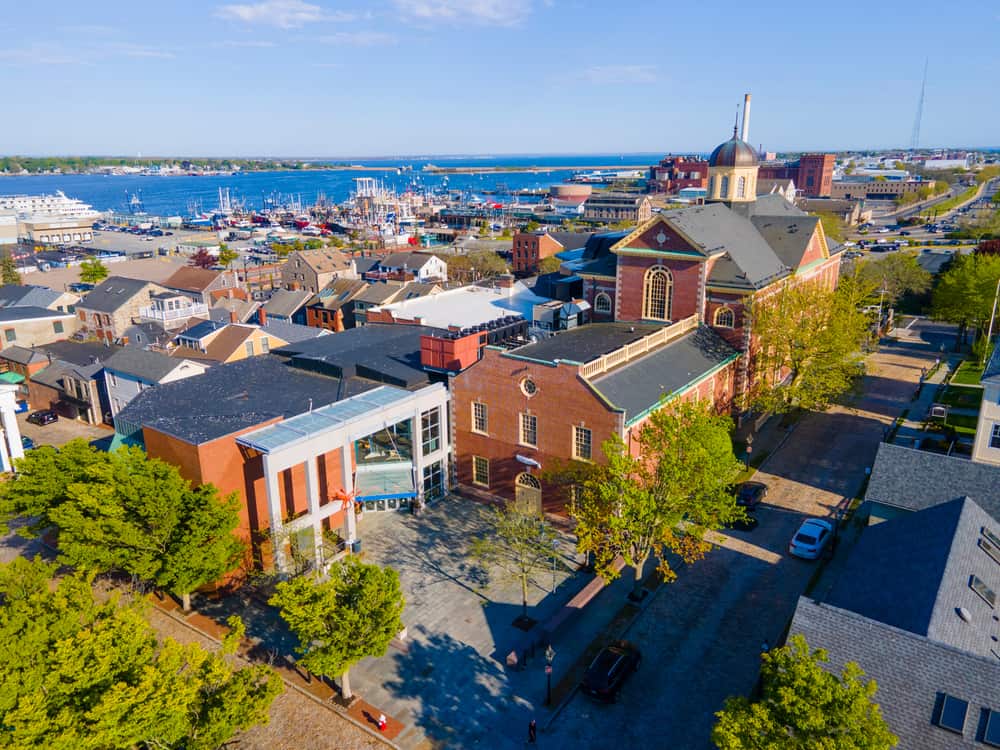 Source: Wangkun Jia / shutterstock
New Bedford Whaling National Historical Park in Massachusetts is a popular destination for both tourists and locals. It offers a unique view of the maritime history of the United States and showcases some of the most impressive whaling ships ever built.
The park features an array of attractions, from interactive exhibits to historic buildings. Visitors can explore the Seamen's Bethel, one of America's oldest churches associated with seafaring, or take a tour on one of the park's iconic vessels, such as Charles W Morgan or Lagoda. The visitors center also provides insight into life aboard a whaling ship and shares stories about this fascinating industry that shaped New Bedford in the 1800s.
Aside from its historical significance, New Bedford Whaling National Historical Park is also known for its natural beauty.
2. New Bedford Whaling Museum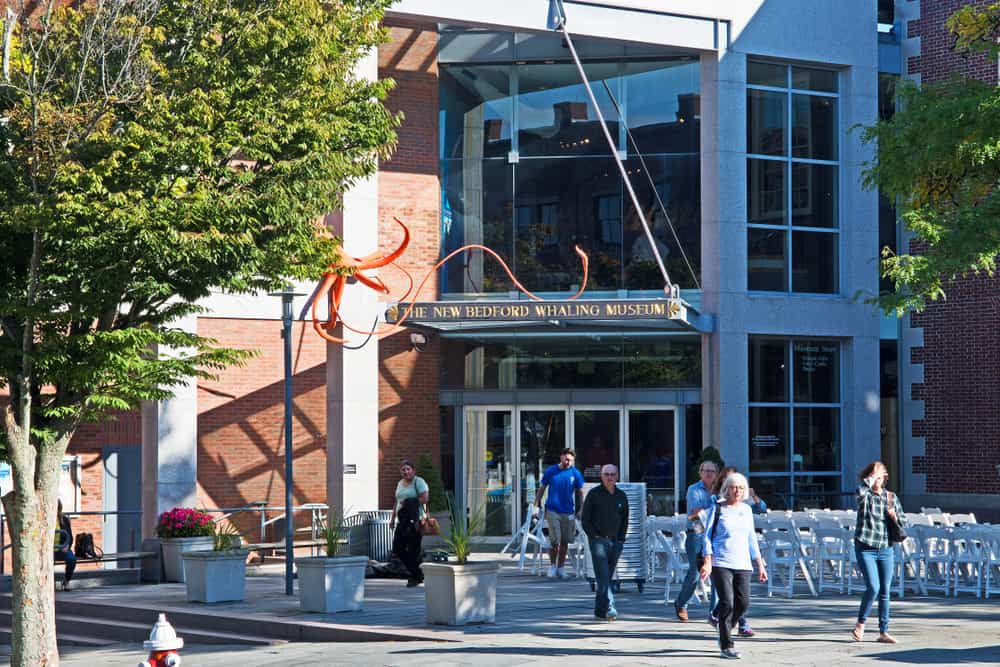 Source: Mystic Stock Photography / shutterstock
The New Bedford Whaling Museum in Massachusetts (MA) is a must-see attraction for American history buffs. Located in the heart of New Bedford, it is a testament to the rich maritime heritage of this port city and the United States. The museum provides an interactive learning experience for visitors who can explore more than 500 artifacts from around the world, including scrimshaw pieces, ship models, navigational instruments, paintings and whalebone carvings.
One of the most popular attractions at the museum is its 3D theater which offers films on various whaling topics such as whales and their environment, conservation efforts, and life as a whaler. There are also educational programs available such as "Whale Tales", which brings together experts from all over New England to discuss current research on whales and conservation efforts.
3. Seamen's Bethel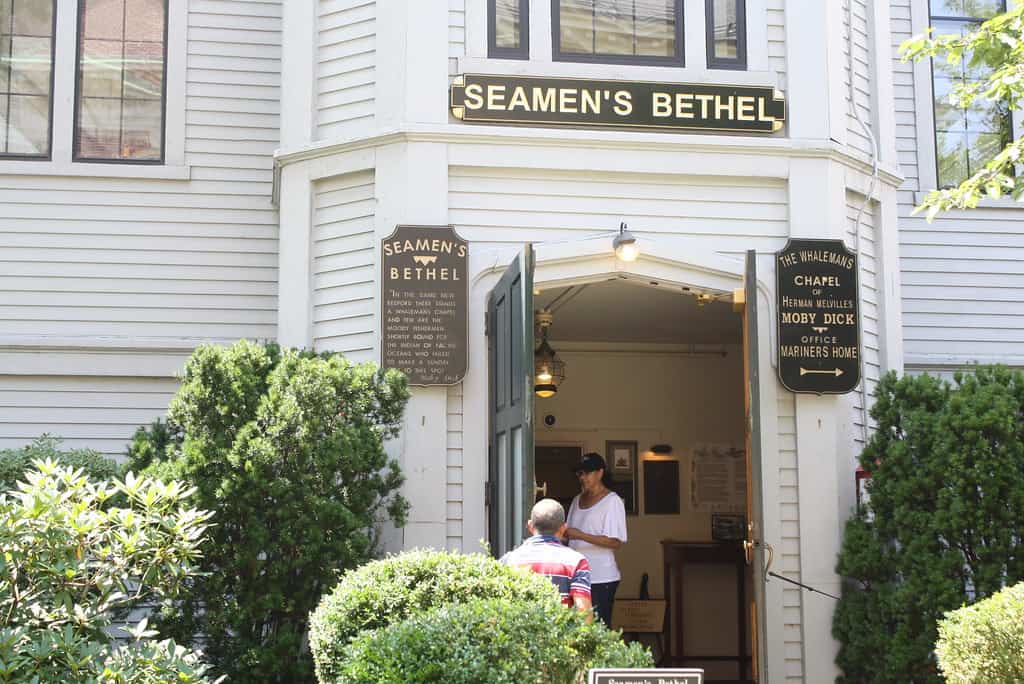 Source: sapienssolutions / Flickr | CC BY
Seamen's Bethel, located in Massachusetts (MA), United States, is a long-standing monument to American maritime history. The building was constructed in 1832 and served as a site for sailors and others connected with the sea to come together for religious services. It also served as a place of refuge and safe harbor during storms. In addition to being a place of worship, Seamen's Bethel was an important site for commerce, trade, and social activities. The building itself is made up of two floors: the upper floor contained the church while the lower floor featured an auction hall where goods could be sold or traded between ships. Today Seaman's Bethel stands as an iconic symbol of America's nautical heritage with its unique architecture and seafaring past that remains forever intertwined with New Bedford's identity.
4. Fort Taber Park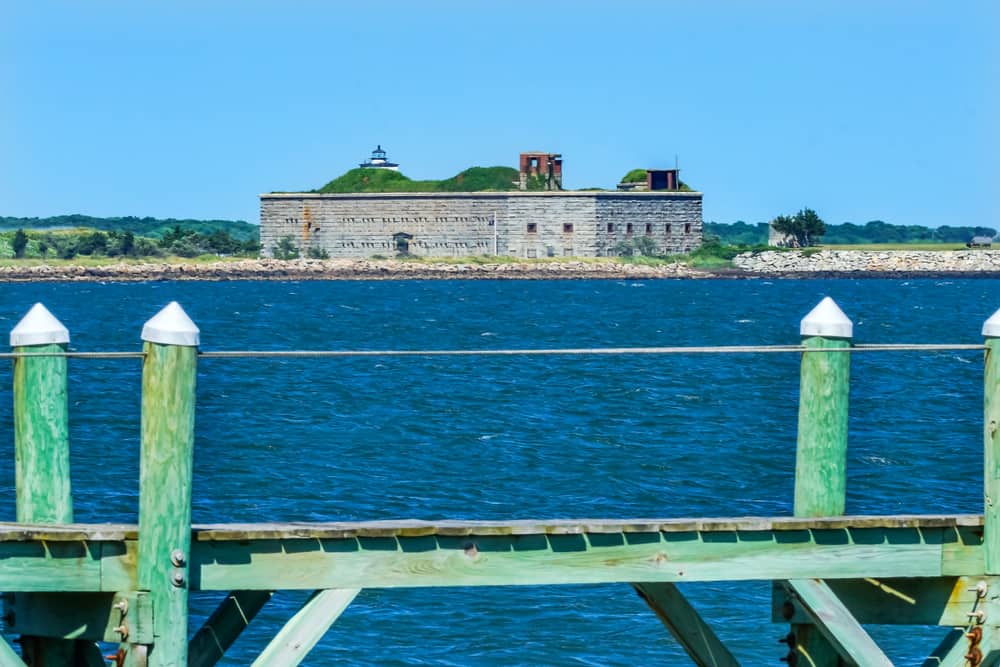 Source: Bill Perry / shutterstock
Fort Taber Park is a public park located in New Bedford, Massachusetts. It is one of the most popular tourist destinations in the United States and offers a wide range of activities for visitors to enjoy. The park was constructed on the site of an old military fort and offers many historical attractions, providing visitors with an insight into America's military past.
The park contains several attractions, including a museum dedicated to the history of Fort Taber, which was built in 1863 to defend against Confederate forces during the Civil War. Visitors can also explore nature trails, picnic areas and play sports like basketball or volleyball. In addition to these activities, there are plenty of events held at Fort Taber throughout the year such as festivals and concerts that attract tourists from all over Massachusetts and beyond.
5. Waterfront Visitor Center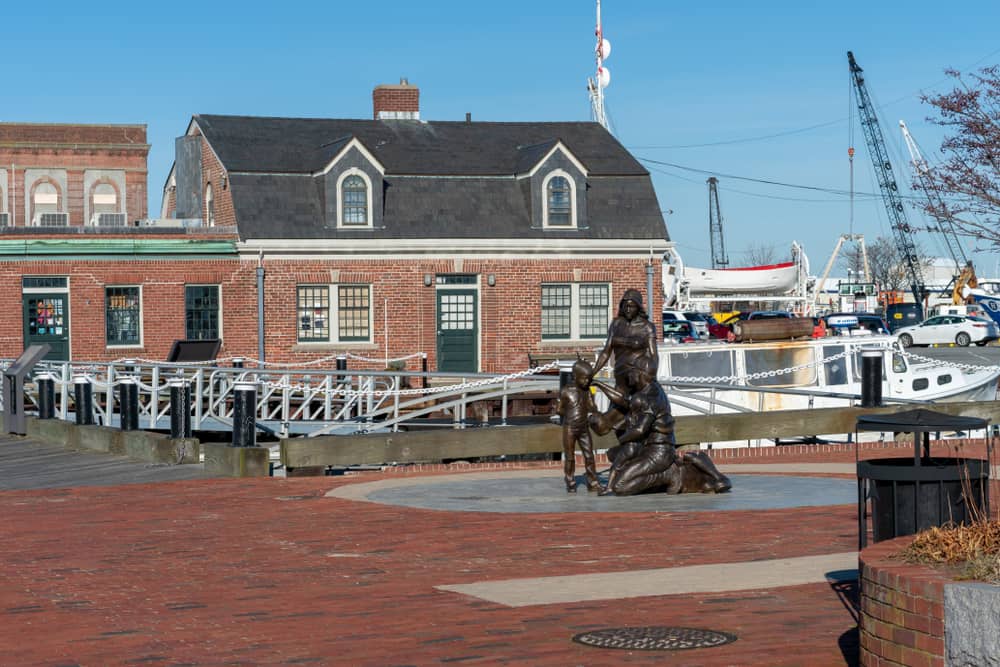 Source: shuttersv / shutterstock
The Waterfront Visitor Center in Massachusetts (MA) is a must-see attraction for travelers to the United States. Located at the beautiful waterfront, this visitor center offers visitors an array of activities and sights to explore. From breathtaking views of the ocean, to educational opportunities about marine life and local history, this visitors' center provides an unforgettable experience for everyone who visits.
Visitors can take part in a variety of interactive exhibits at the Waterfront Visitor Center such as whale watching tours, seal cruises, kayaking trips and more. For those looking for something a bit different there are also guided walking tours that allow visitors to learn about the area's past with stories from local historians. Additionally, guests have access to educational programs on boats and dockside boat displays that provide insight into local marine life.
6. Dining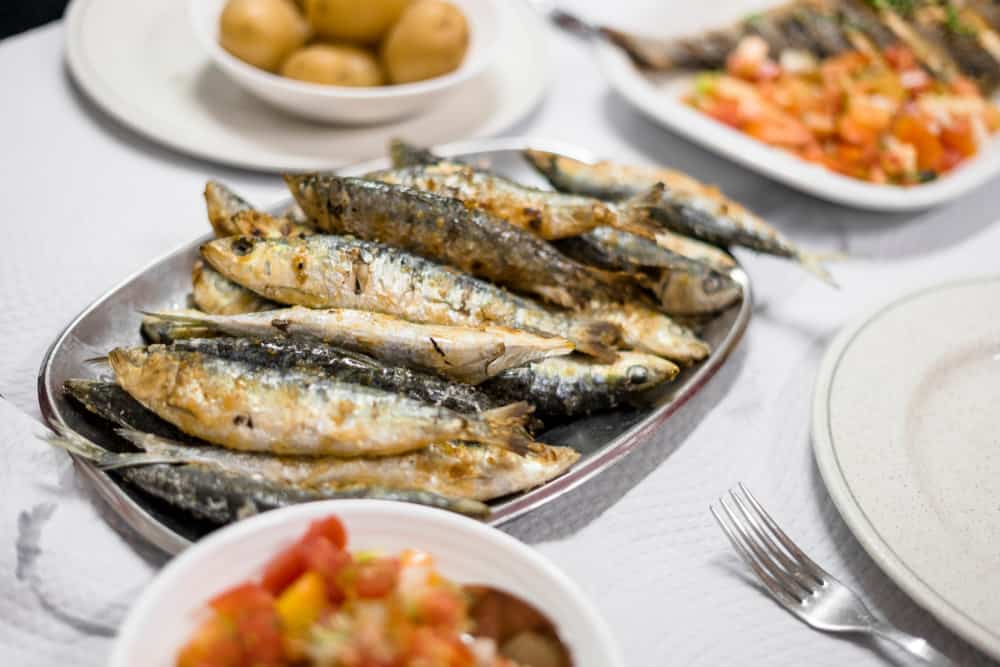 Source: Sopotnicki / shutterstock
Dining out in Massachusetts (MA) is an experience like no other. After all, the state has been home to some of the United States' most renowned restaurants, which have been serving up a delicious menu of traditional and contemporary dishes for generations. From Boston's North End to Salem's waterfront, there are countless gourmet eateries that will tantalize your taste buds with their exquisite fare and impeccable service. Whether you're looking for classic seafood dishes or innovative cuisine, Massachusetts restaurants are sure to leave a lasting impression on your palate.
For those who prefer more casual dining experiences, MA also offers plenty of options ranging from family-friendly diners to lively pubs and bars.
7. Rotch-Jones-Duff House and Garden Museum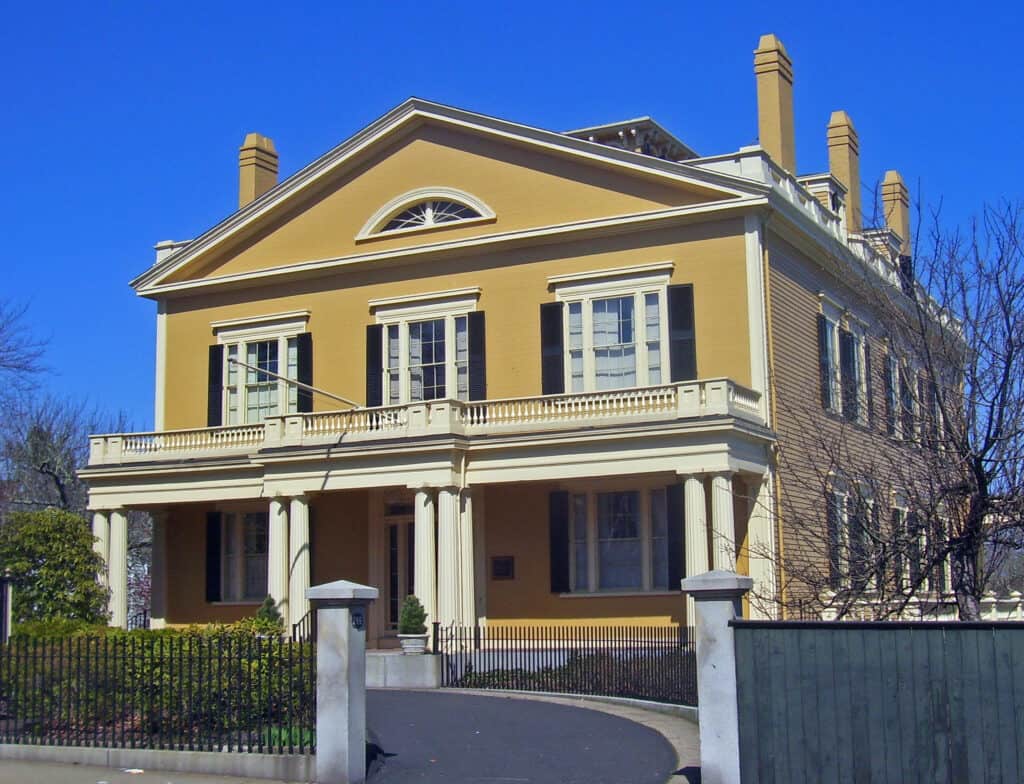 Source: Daniel Case / Wikimedia | CC-BY-SA-3.0
The Rotch-Jones-Duff House and Garden Museum is a historic house and garden museum located in New Bedford, Massachusetts. It is a National Historic Landmark, the only one of its kind in the United States. The museum was built in 1834 by wealthy whaling merchants William Rotch Jr., Henry Huttleston Rogers, and Joseph Russell. It was designed in the Italianate style of architecture, with two stories and an attic.
Today, the museum is home to many artifacts from 19th century American culture such as furniture, paintings, porcelain figures and silverware. Visitors can also explore the surrounding gardens which are filled with plants native to New England. The grounds feature several pathways for exploration including formal gardens with fountains and statues as well as informal ones with meandering paths leading to hidden spots throughout the property.
8. Zeiterion Performing Arts Center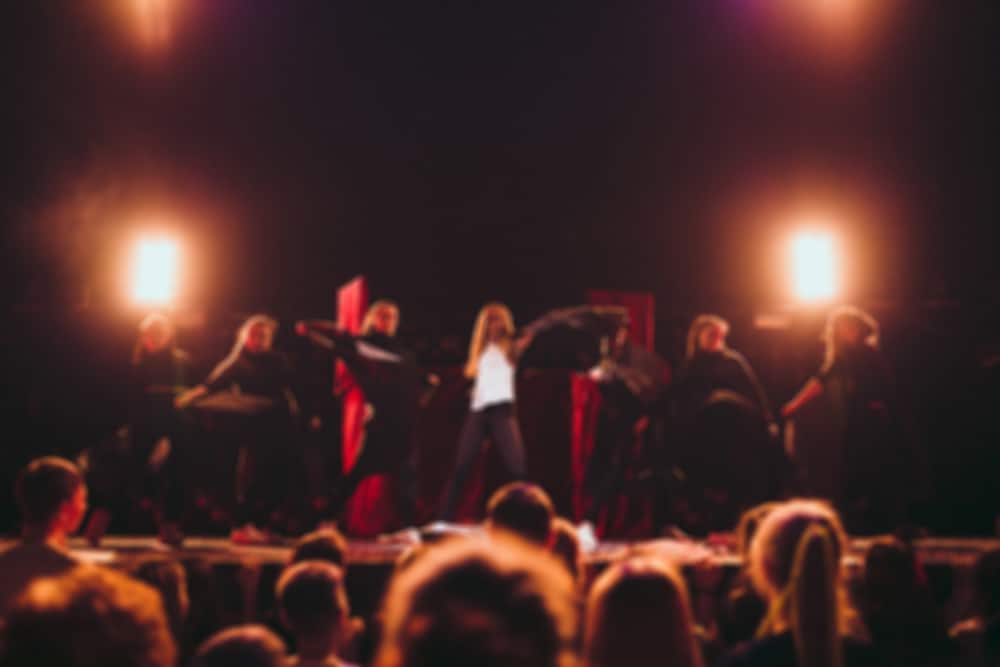 Source: XanderSt / shutterstock
The Zeiterion Performing Arts Center is a premier venue located in downtown New Bedford, Massachusetts (MA), United States. Built in 1912 and renovated over the years, the historic building has been an important part of the city's culture for more than a century. It offers something for everyone – from Broadway touring shows to local performances, concerts to comedy acts – with its state-of-the-art facilities that meet all modern standards. The venue also houses a 3D movie theater, art gallery and gift shop. With stunning views of the harbor from both inside and outside, it's easy to see why this space is so popular with locals and visitors alike. Whether you're looking for entertainment or education, the Zeiterion Performing Arts Center should be your first choice!
9. New Bedford Museum of Glass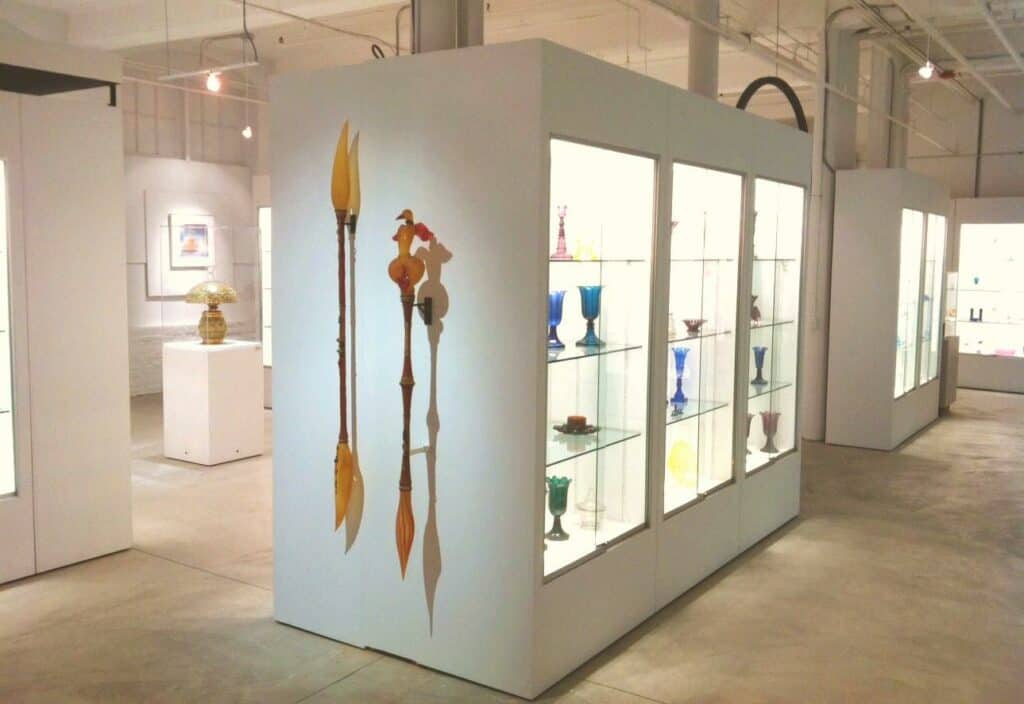 Source: The New Bedford Museum of Glass / Facebook
The New Bedford Museum of Glass is a must-see destination for any history buff or art enthusiast traveling to Massachusetts. Located in the state's city of New Bedford, the museum is home to more than 5,000 artifacts and objects that explore the past and present of glass through its many forms. From ancient times to modern day, visitors will learn about glass-making techniques used throughout history and its impact on cultures around the world.
The museum was opened in 1994 as part of a renovation project funded by the City of New Bedford and local donors. Since then, it has grown into one of MA's most beloved attractions due to its diverse range of exhibitions, lectures, workshops and other educational programming. The facility also features a permanent collection which showcases over 500 pieces from renowned glass artists from across the United States.
10. Hurricane Barrier Harbor Walk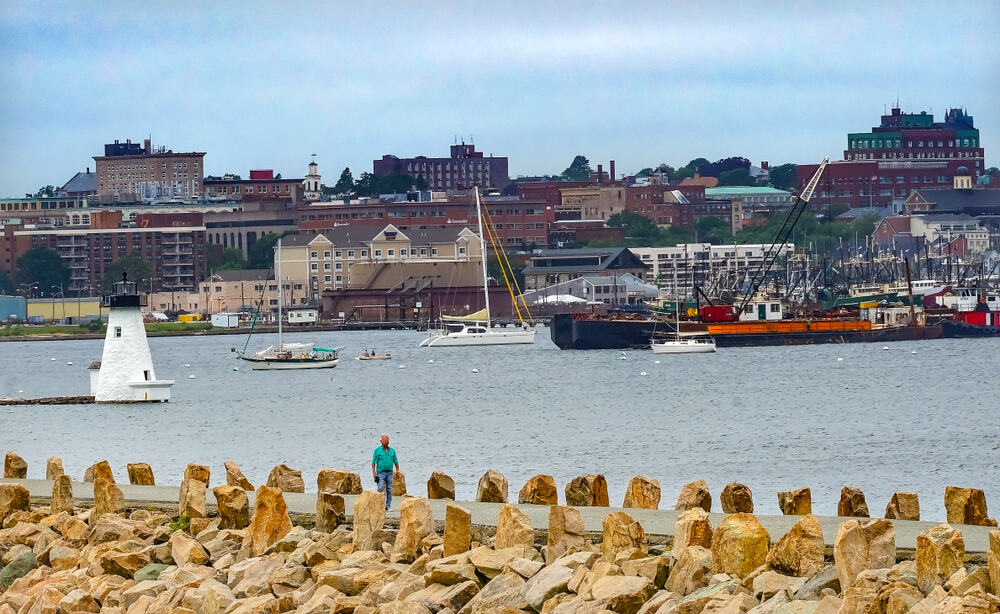 Source: Bill Perry / shutterstock
The Hurricane Barrier Harbor Walk in Massachusetts (MA) is a popular attraction that provides visitors with an up-close look at the state's natural beauty. This 4-mile long walkway offers breathtaking views of the Atlantic Ocean, and travelers can take in some of MA's most picturesque islands including Martha's Vineyard and Nantucket. The trail offers plenty of opportunities to experience local wildlife and scenery, along with ample access to recreational activities like kayaking and fishing.
The harbor walk starts at Fort Phoenix State Reservation in Fairhaven, MA, and extends all the way to New Bedford Whaling National Historic Park in New Bedford, MA. Along the route, visitors will find several points of interest such as historic lighthouses, monuments dedicated to early settlers, beaches for swimming or sunbathing, and much more.
11. Buttonwood Park Zoo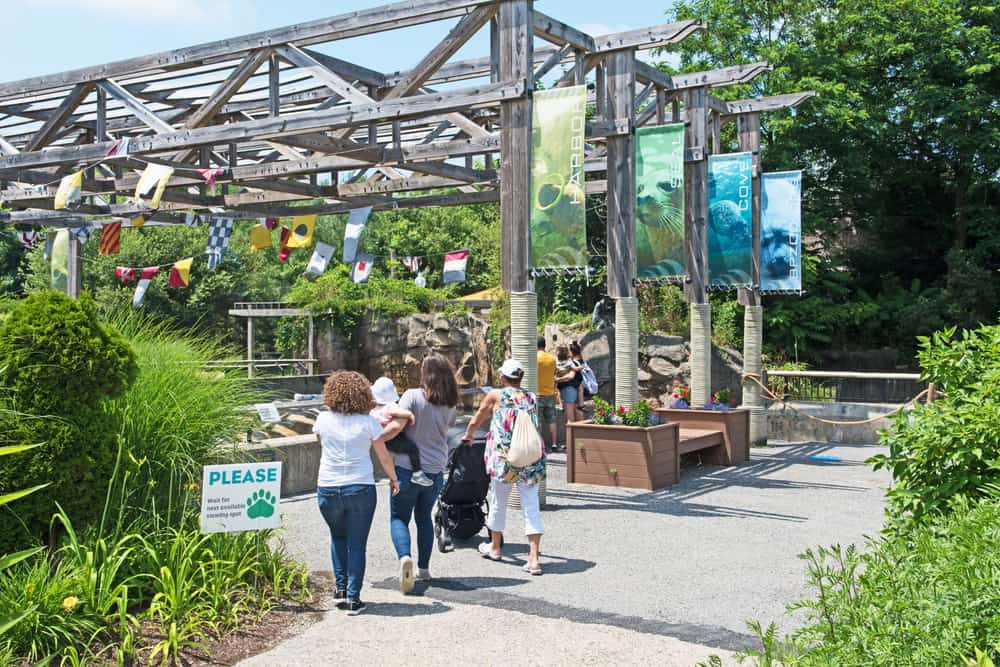 Source: Mystic Stock Photography / shutterstock
The Buttonwood Park Zoo in New Bedford, Massachusetts is a must-see attraction for animal lovers. This small but mighty zoo has been providing an exciting and educational experience to visitors since its opening in 1894. It is the oldest zoo in Massachusetts and one of the oldest zoos in the United States.
Buttonwood Park Zoo has something for everyone, with over 150 animals including tigers, wolves, a red panda, and much more. The Zoo is also home to many endangered species like their African lionesses who were born at the zoo. Children will love visiting the petting zoo where they can meet all sorts of friendly animals, from goats to llamas! There are plenty of interactive experiences as well such as giraffe feeding and camel or pony rides offered seasonally by appointment.
12. East Beach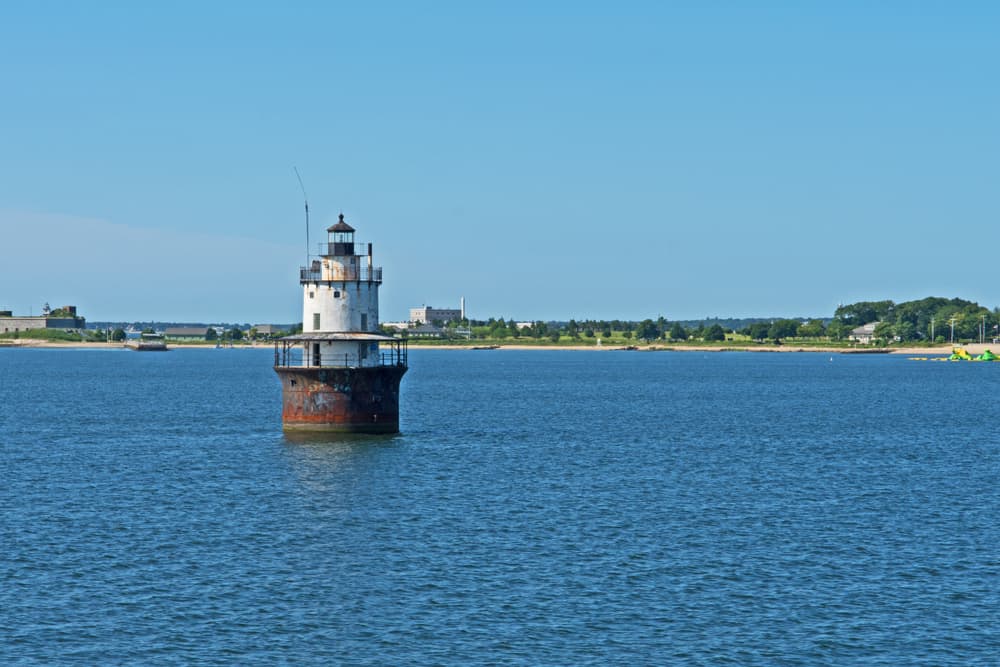 Source: Mystic Stock Photography / shutterstock
East Beach is a beautiful, secluded beach located in Massachusetts (MA), United States. It is popular among locals and visitors alike who enjoy the peaceful atmosphere and stunning views of the ocean. With its picturesque landscape, it's easy to see why this beach is a favorite spot for relaxation and recreation.
The white sand beaches stretch for miles along the coast, providing plenty of space for swimming, sunbathing or simply taking in the views. The crystal clear waters are ideal for snorkeling or other water activities like kayaking or fishing. Visitors can also explore nearby tide pools full of marine life or take a leisurely stroll along the shoreline to take in all its beauty. No matter what type of activity you're looking for, East Beach has something to offer everyone!
13. Cuttyhunk Ferry Company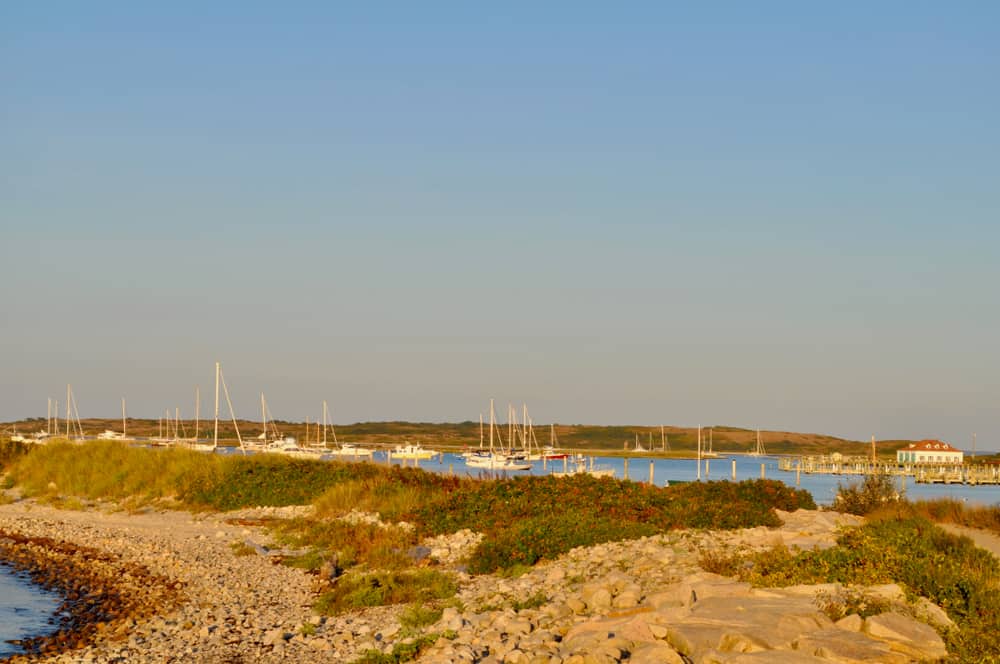 Source: Birchmarine / shutterstock
For Massachusetts travelers looking for a unique and scenic way to traverse the waters of the state, Cuttyhunk Ferry Company is the perfect choice. Established in 1947, Cuttyhunk Ferry Company is one of the oldest privately owned passenger ferry companies in the United States. Located just off Cape Cod's Elizabeth Islands, Cuttyhunk Ferry provides daily ferry service to Martha's Vineyard and Nantucket from ports located in New Bedford, MA. The company also offers seasonal whale watching excursions and charter services for groups up to 75 people. With more than 70 years of experience providing reliable transportation across Massachusetts' waters, Cuttyhunk Ferry has become an iconic part of life near Cape Cod.
14. New Bedford Art Museum/Artworks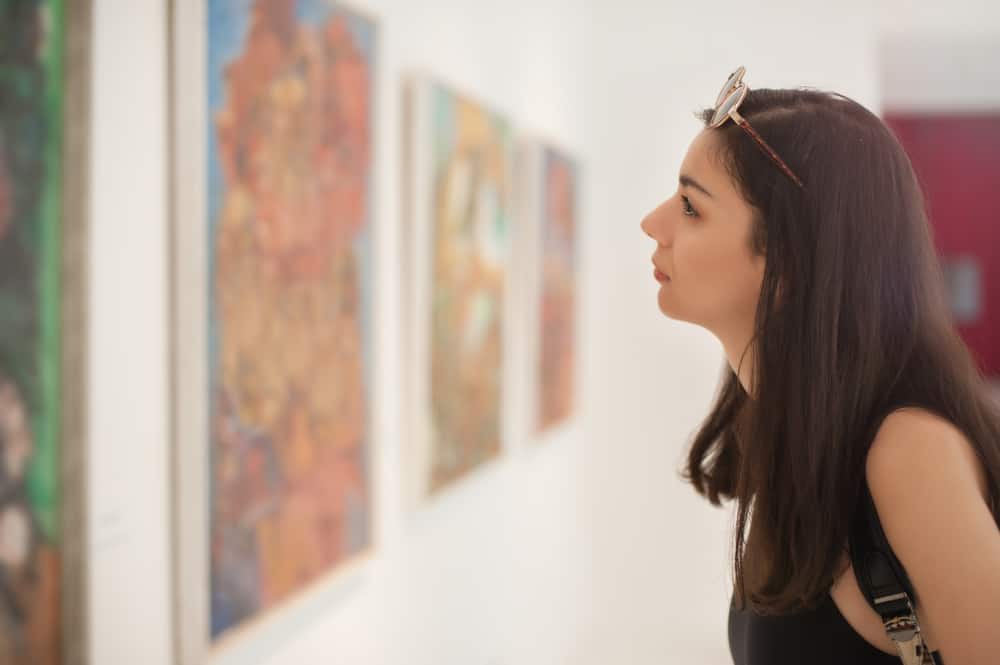 Source: guruXOX / shutterstock
The New Bedford Art Museum in Massachusetts is a major cultural center, showcasing artworks from both the United States and around the world. The museum focuses on contemporary artwork, featuring pieces from emerging and established artists alike. Through its diverse exhibitions, the museum aims to explore a variety of artistic media and expressions.
The New Bedford Art Museum has become well known for its wide array of artworks that range from paintings to sculptures to installations. Visitors can explore works by local, regional, and international artists that showcase different perspectives on history and culture across time periods and places. Additionally, visitors are able to experience multimedia presentations and interactive activities that bring art to life in new ways.
15. New Bedford Folk Festival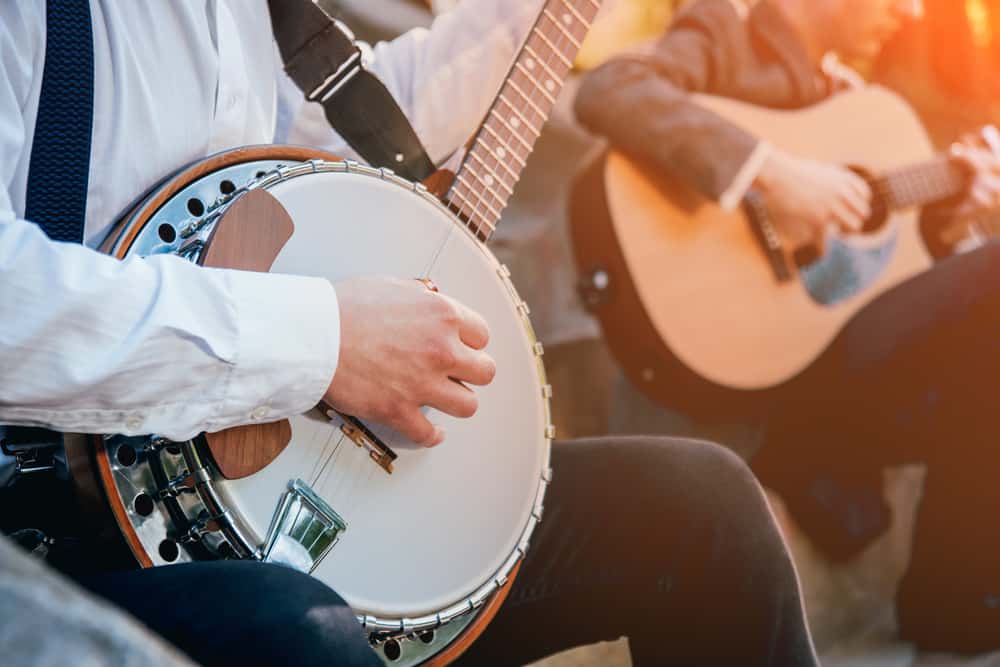 Source: Roman Zaiets / shutterstock
The 15th Annual New Bedford Folk Festival is coming to Massachusetts this summer. This two-day event will take place in the historic city of New Bedford, known for its rich maritime culture and vibrant waterfront. The festival will be held on August 10th and 11th, with plenty of activities and entertainment that celebrate the unique folk music heritage of the United States.
Visitors can look forward to a wide variety of performances from some very talented local and regional artists who are passionate about bringing traditional music to life. There will be everything from solo acts to full bands, all playing styles including country, blues, jazz, acoustic rock, bluegrass and more. Guests can bring their own instruments for impromptu jam sessions or join in a dance session with professional instructors teaching traditional steps.
In conclusion,New Bedford, MA is a great destination for anyone looking to explore the great outdoors and learn about maritime history. From whale watching tours to historic lighthouses, there are many wonderful activities that provide a unique and enjoyable experience. Visitors can also enjoy shopping local boutiques, exploring art galleries, or eating their way through the city's diverse food scene. With so much to do and see, New Bedford is the perfect place for visitors of all ages to explore.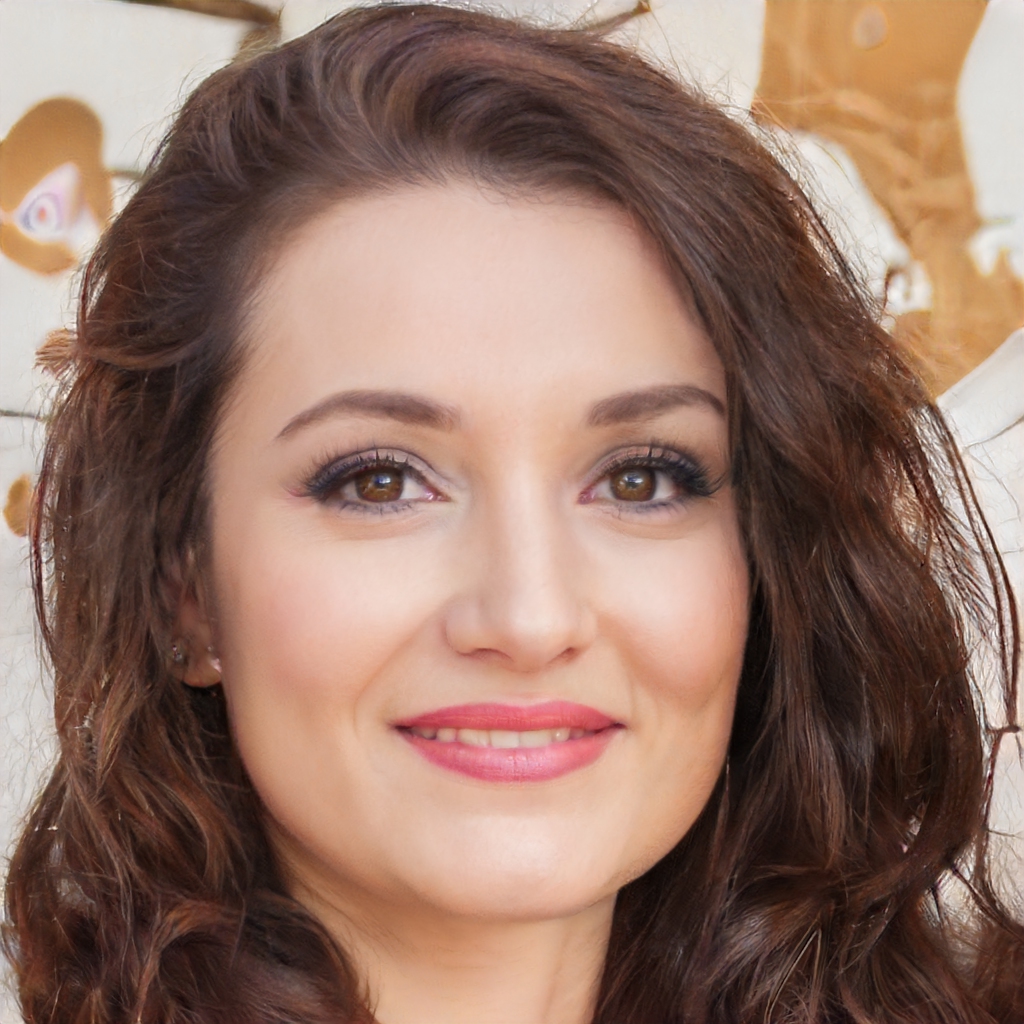 Meet Amelia, a wanderlust-filled travel blogger on a mission to explore the world one destination at a time. From backpacking through Southeast Asia to luxury escapes in Europe, Amelia has experienced it all and is here to share their tips, tricks, and favorite finds with fellow travelers. Follow Amelia on their journey as they discover new cultures, indulge in delicious cuisines, and create unforgettable memories.