Natick, Massachusetts is a vibrant and welcoming town with plenty of activities for its residents and visitors alike. Whether you are looking to take in the sights and sounds of a new place or just seeking some fun activities to do, Natick has something for everyone. From outdoor leisure activities to family-friendly attractions, here are 15 of the best things to do in Natick MA that should be at the top of your list!
1. Downtown Natick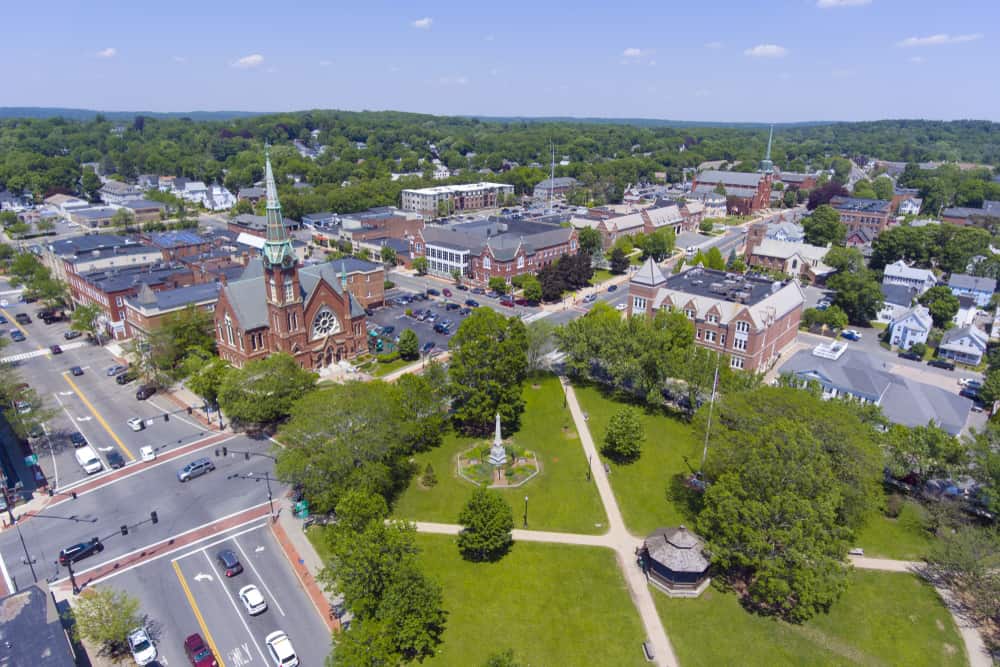 Source: Wangkun Jia / shutterstock
Downtown Natick, located in the state of Massachusetts (MA) in the United States, is a vibrant and bustling hub for local businesses. This charming city center is full of quaint shops, delicious restaurants, and art galleries that attract visitors from all over.
The area around Downtown Natick has been inhabited by settlers since 1651 and was first incorporated as a town in 1781. It quickly grew to become an important center for commerce, attracting residents from across Massachusetts. Today Downtown Natick is home to many small business owners who are passionate about their craft. The downtown district offers a variety of unique stores such as boutique clothing shops, specialty food stores and even vintage furniture outlets. There are also plenty of entertainment options like bowling alleys and movie theaters making it easy to wind down after a long day at work or school.
2. Center for Arts in Natick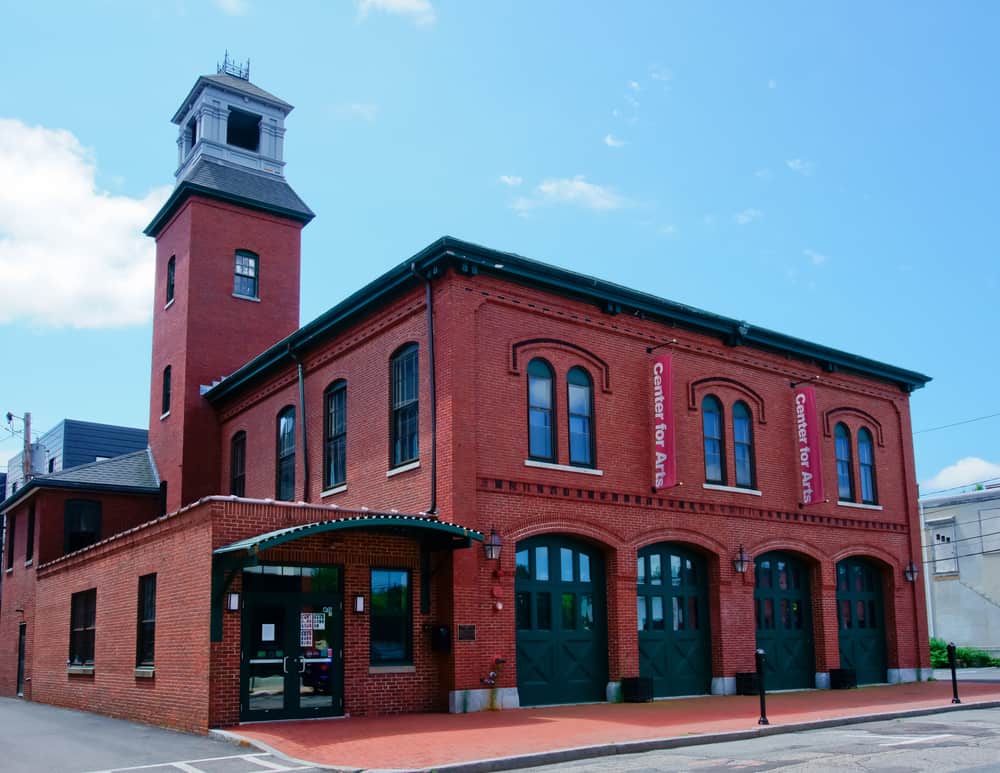 Source: Yingna Cai / shutterstock
The Center for Arts in Natick is located in the heart of Massachusetts (MA), United States. It offers local residents and visitors alike an array of exciting art-related activities, events, and classes. The goal of the Center is to promote an appreciation and understanding of the visual arts through education, exhibition, and community outreach.
The Center offers a variety of educational programs that provide hands-on learning experiences in a range of visual arts disciplines such as drawing, painting, photography, sculpture, and more. In addition to offering classes for all skill levels from beginner to advanced students can take part in workshops led by visiting artists from around the world. The center also regularly hosts gallery shows featuring work from local artists and others from around the globe.
3. Cochituate State Park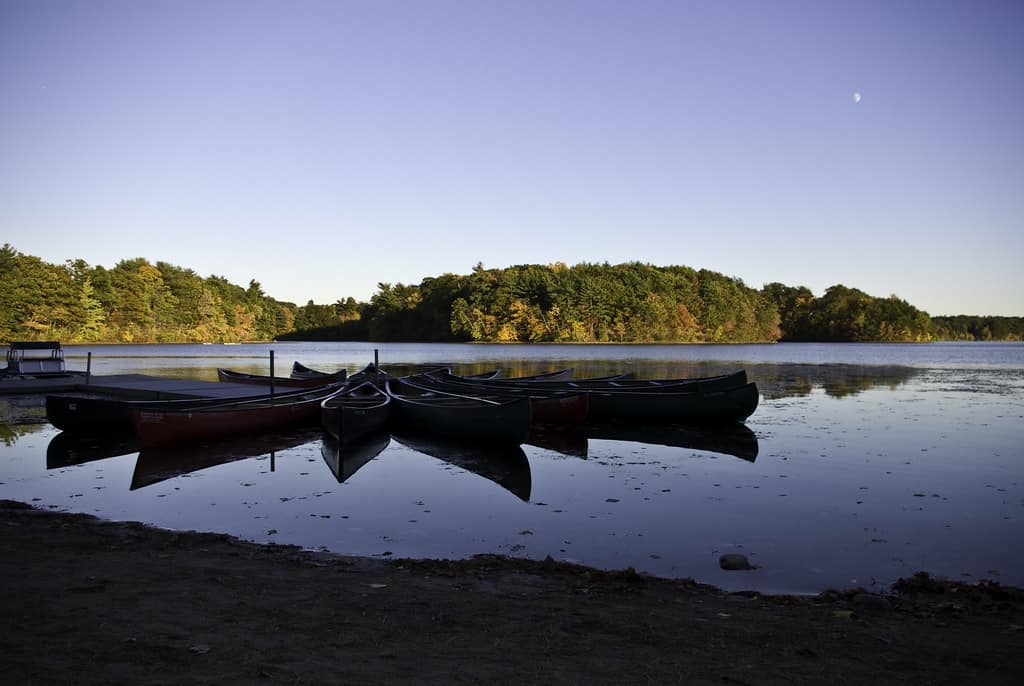 Source: Corey Leopold / Flickr | CC BY
Cochituate State Park in Massachusetts (MA) provides a beautiful landscape of open fields, forests and lakes to explore for visitors from across the United States. Located about 20 miles west of Boston, Cochituate State Park is a popular spot for outdoor enthusiasts looking for an escape from city life. Visitors can take in the stunning lake views from the observation decks or kayak, canoe and paddleboard on Lake Cochituate. The park also offers plenty of opportunities to hike, fish and camp. For those that prefer to stay close to home, there are picnic areas with grills and tables available for use as well as an interpretive center that holds educational programs throughout the year. In addition, there are over 10 miles of trails perfect for walking and biking with several access points around the park's perimeter.
4. Broadmoor Wildlife Sanctuary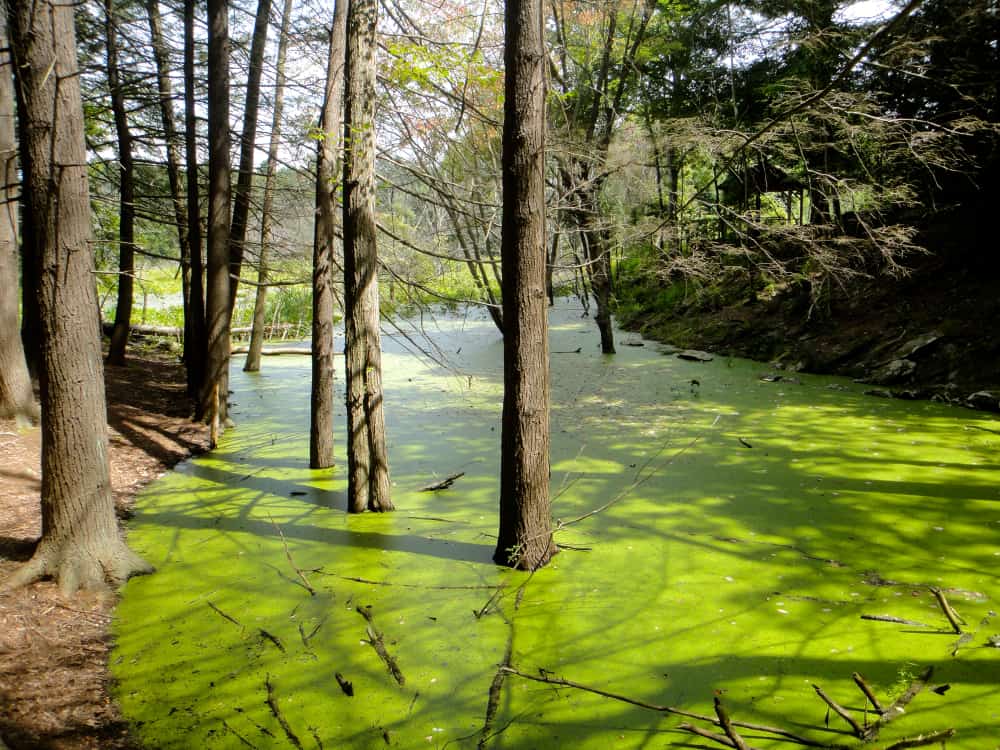 Source: quiggyt4 / shutterstock
The Broadmoor Wildlife Sanctuary in Massachusetts is a United States landmark of great beauty and wonder. It spans over 800 acres of natural grasslands, ponds, and forests nestled between the towns of Natick and Wayland. In 1998 it became part of the Massachusetts Audubon Society's network of wildlife sanctuaries.
Broadmoor offers visitors the opportunity to truly connect with nature through many different activities such as bird watching, canoeing, hiking trails, dog walking and even photography.
5. Natick Community Organic Farm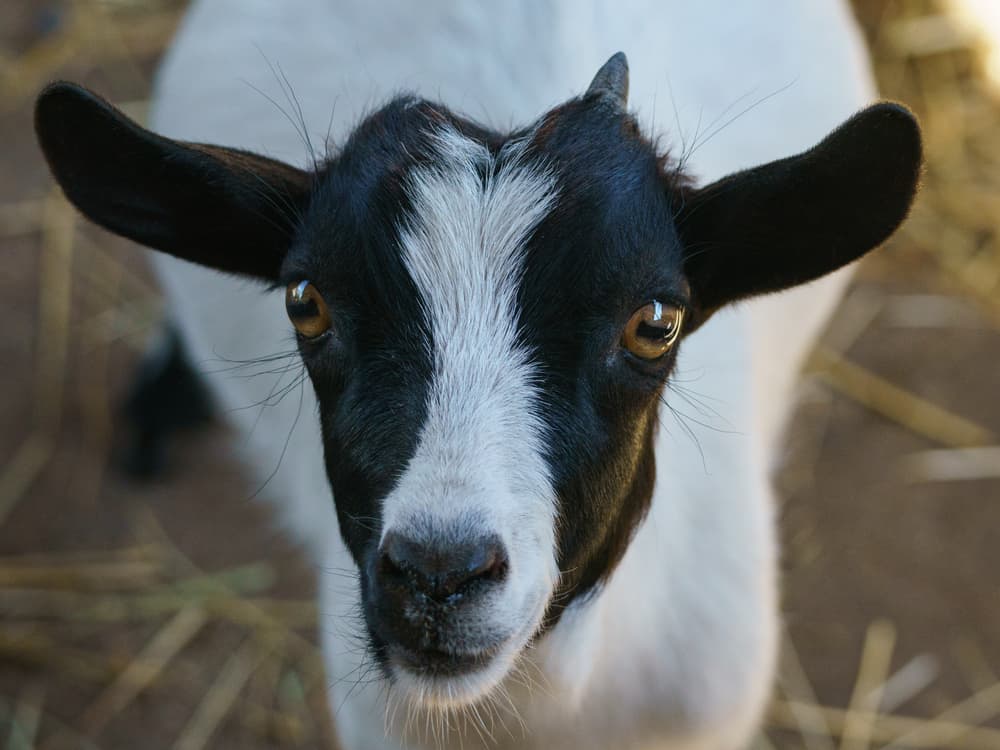 Source: YuryKara / shutterstock
The Natick Community Organic Farm in Massachusetts (MA) is an organization whose mission is to raise awareness and promote sustainable organic farming practices. The farm is open to the public, providing access to a variety of fresh vegetables and fruits that are grown without the use of synthetic herbicides or pesticides. Additionally, they offer educational programs for those interested in learning more about organic farming techniques and sustainable agriculture practices.
The farm is part of a larger nonprofit initiative that works with local farmers, businesses, and community members to provide healthy food access for everyone. They also host special events such as farm tours as well as workshops on topics like composting, seed saving, beekeeping, permaculture design, natural building techniques and more.
6. Natick History Museum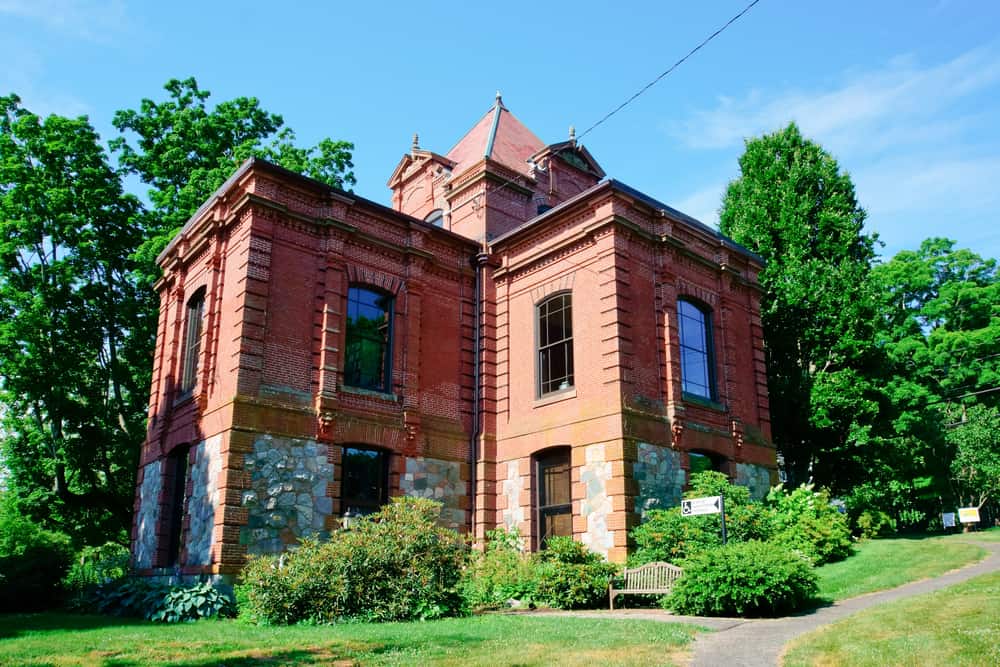 Source: Yingna Cai / shutterstock
The Natick History Museum in Massachusetts is home to one of the most comprehensive collections of historical artifacts in the United States. Located near Boston, this museum offers visitors a unique glimpse into the history of Natick and its surrounding areas. Visitors can explore exhibits ranging from early Native American tribes to colonial settlers and Revolutionary War battles. The museum also includes an extensive collection of artifacts from the industrial revolution and World War II, as well as information about local businesses and industries that shaped the history of Natick.
In addition to showcasing local artifacts, the Natick History Museum also serves as a center for educational programs for all ages. Offering seminars and lectures on various topics related to area history, this museum provides visitors with an opportunity to learn more about their own community's past.
7. South Natick Dam Park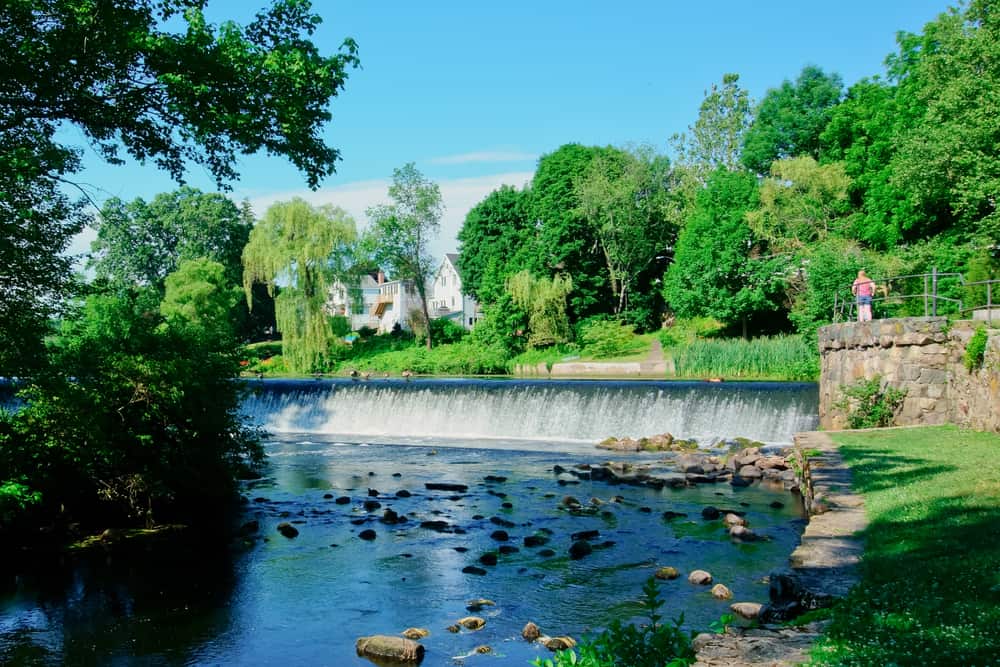 Source: Yingna Cai / shutterstock
The South Natick Dam Park is a hidden gem nestled in the heart of Massachusetts (MA). Located on the Charles River, this park offers locals and visitors alike a chance to enjoy some of nature's finest offerings. With abundant wildlife and scenic views, South Natick Dam Park is an ideal destination for anyone looking for an outdoor escape. From fishing and boating to playing sports or bird watching, there's something for everyone here.
Visitors can explore the riverside trails or take part in some of the park's many activities. There are plenty of opportunities for picnicking and relaxation here as well as playgrounds, open spaces, and picnic areas with grills. The park also hosts events throughout the year such as concerts, festivals, movies nights, and more!
8. Henry Wilson Shoe Shop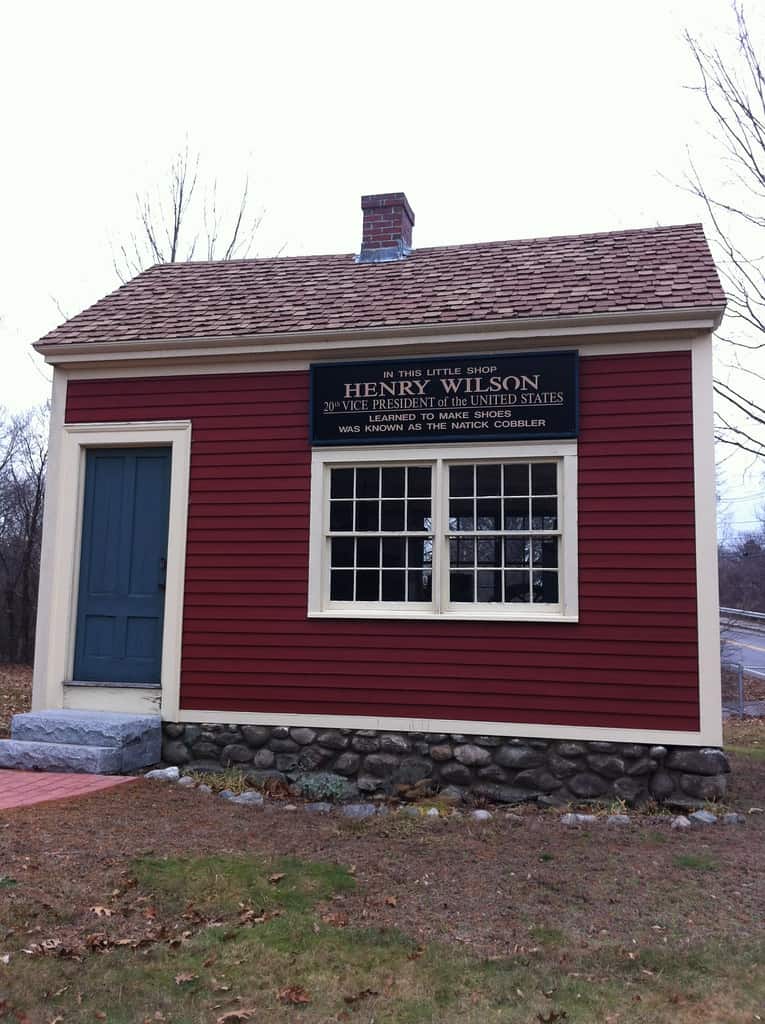 Source: Robert Gray – Newton, MA / Flickr | CC BY
Henry Wilson Shoe Shop is one of the oldest businesses in Massachusetts, with a history that dates back to the early 1800s. Located in the historic town of Abington, MA, it has been owned and operated by generations of the same family for over 200 years.
Today, Henry Wilson Shoe Shop is considered a bit of a hidden gem — an old-fashioned shoe store still proudly offering all types of vintage shoes that have been handcrafted with care and attention. Customers are treated to a unique experience as they browse through traditional wooden shelves stocked full of handmade shoes ranging from classic boots to modern sandals. Hand-stitched details, quality leather soles and sturdy construction make these timeless shoes stand out from their mass-produced counterparts.
9. Casey's Diner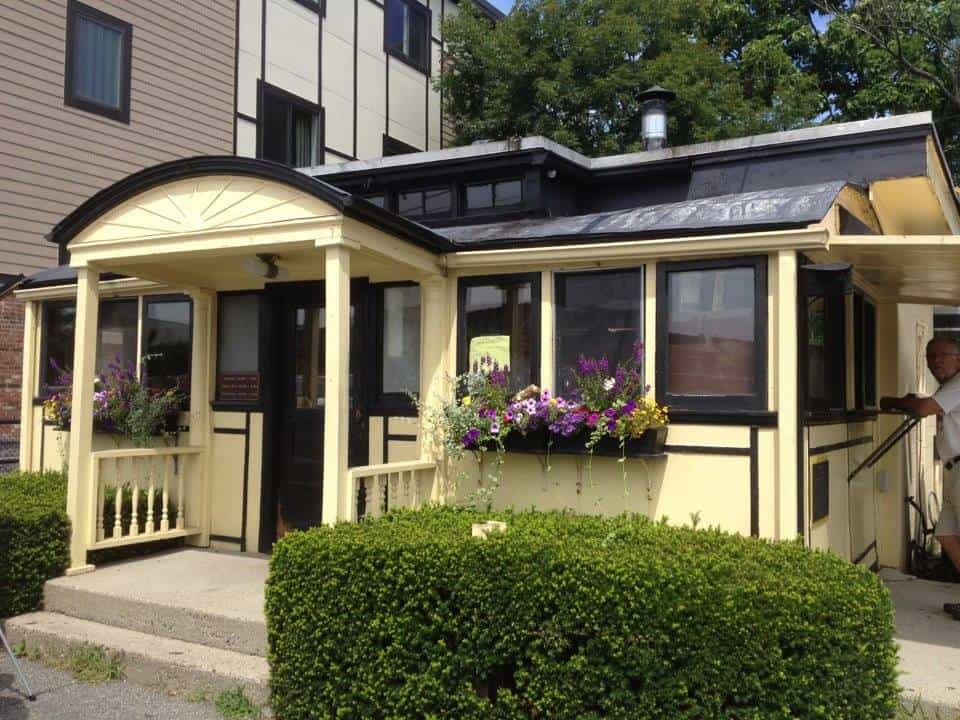 Source: Casey's Diner / Facebook
Nestled in the small town of Salem, Massachusetts, Casey's Diner is a local favorite. This restaurant has been serving up tantalizing dishes for over thirty years now and it shows no signs of slowing down! The diner itself has a classic American feel with its checkered floors and red booths. You'll find all the classic staples here, including burgers, fries, and milkshakes. All of their meals come with generous portions and are made from only the freshest ingredients. Whether you're looking for breakfast or lunch, Casey's Diner has something delicious to offer everyone who walks in the door!
In addition to their excellent food options, Casey's Diner also offers great service. Their wait staff is always friendly and attentive; ensuring that your meal is just as enjoyable as it should be.
10. Memorial Beach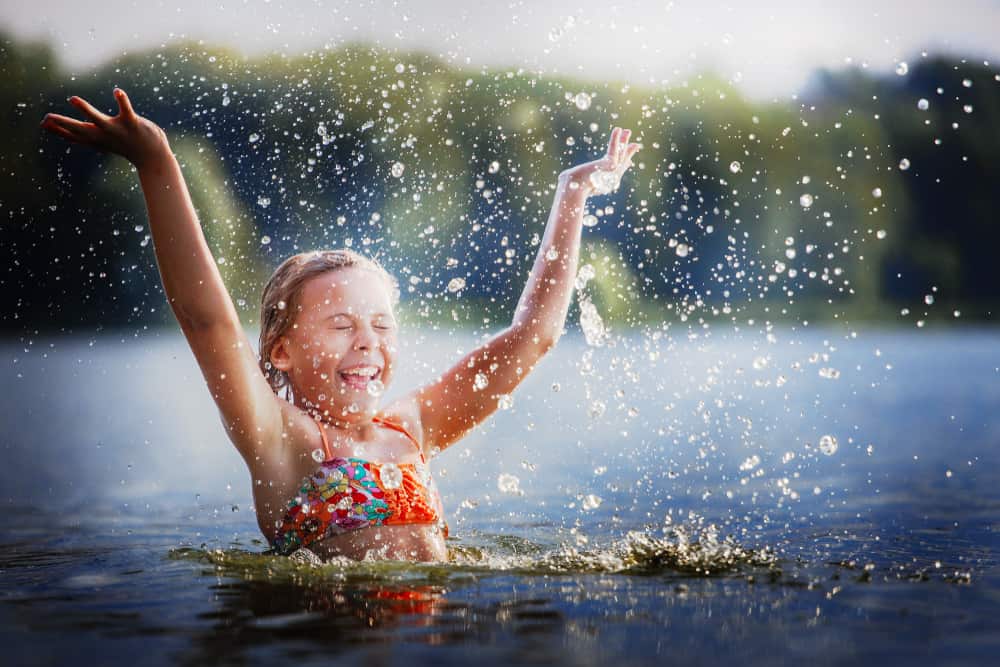 Source: LOGVINYUK YULIIA / shutterstock
Memorial Beach is one of the most popular beaches in Massachusetts (MA). Located on the northern shore of Cape Cod, Memorial Beach is a stunning piece of natural beauty that attracts large numbers of people each year. With its long stretch of white sand, it's no surprise that this beach is a hit with locals and tourists alike. Whether you want to take part in some fun water sports such as kayaking or simply sit back and enjoy the view, Memorial Beach has something for everyone. Visitors can also check out the nearby Nauset Lighthouse, which has been guiding ships since 1838, or explore some nearby trails with spectacular views over Cape Cod Bay. Not only does Memorial Beach provide an excellent opportunity for relaxation but it's also an important site for wildlife conservation and education programs run by local organizations like The Trustees of Reservations.
11. Pegan Hill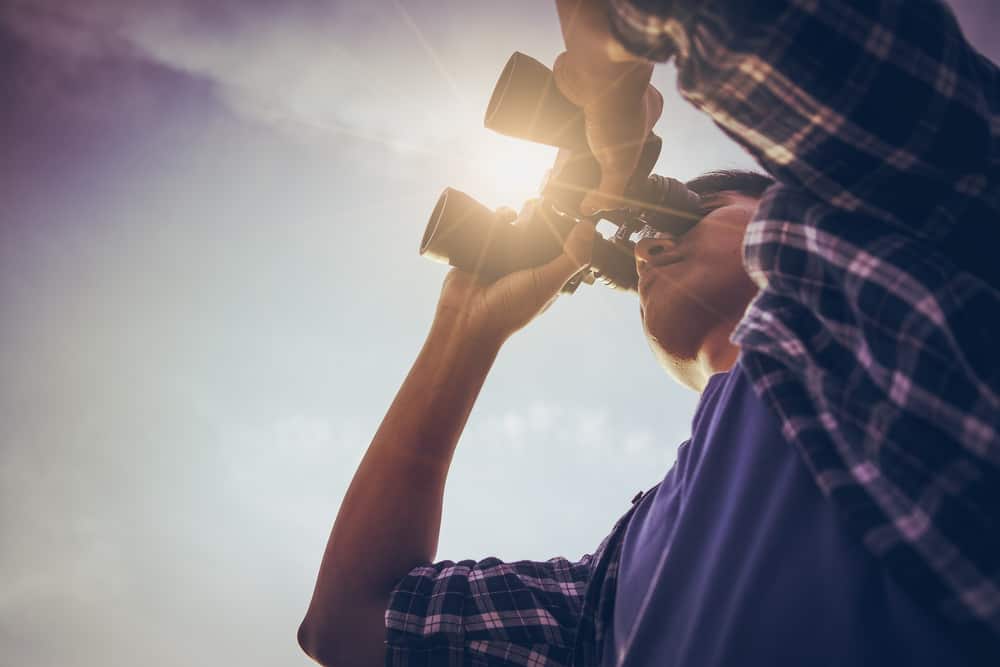 Source: PanyaStudio / shutterstock
Pegan Hill is a neighborhood located on the east side of North Quincy, Massachusetts. It is a popular area to live for those who work in Boston and its surrounding suburbs. Pegan Hill is known for its natural beauty, with lush woods and streams running throughout the area. The neighborhood was first developed in the early 1800s and has since seen many changes over time.
The majority of homes in Pegan Hill are single family residences on large lots that have been lovingly maintained by their owners. There are also some townhouses and condos which provide lower cost options to living in this private community. Residents enjoy easy access to local amenities such as shops, restaurants, schools, parks, recreational activities and more. In addition, there are plenty of transportation options available with bus routes running through the neighborhood as well as nearby MBTA train lines providing easy access into Boston centers and beyond.
12. Natick Mall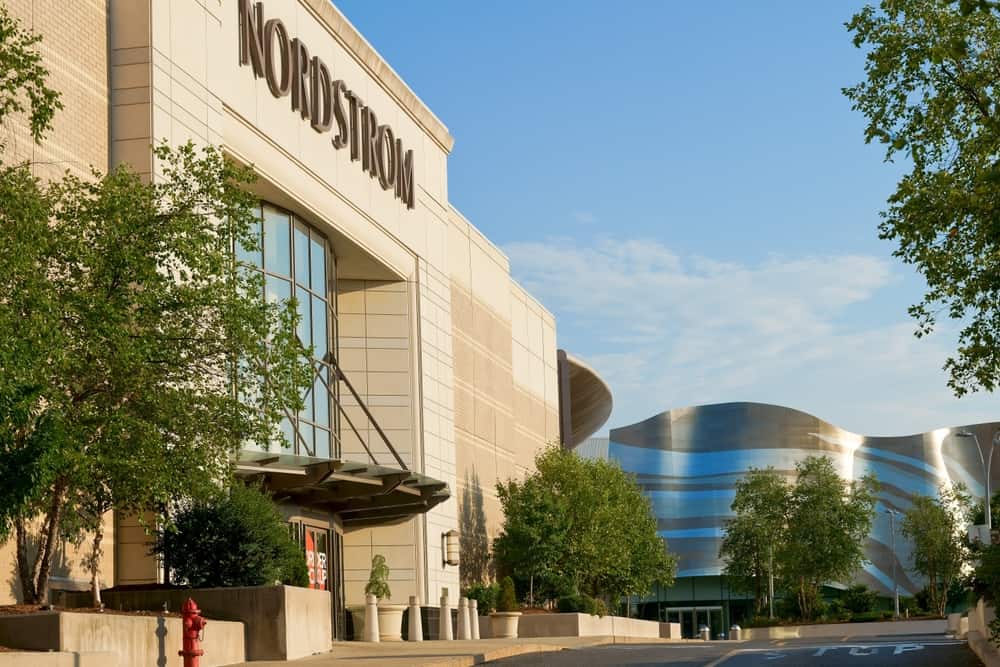 Source: Yingna Cai / shutterstock
Natick Mall, located in the city of Natick, Massachusetts (MA), is one of the United States' premier shopping centers. With over 200 stores and countless dining options, this mall has something for everyone. Located at 1245 Worcester Street, Natick Mall offers shoppers a unique blend of luxury boutiques and favorite brands all in one place. From department stores like Macy's to electronics retailers like the Apple Store, you will find it all here. Plus, with events like their annual holiday tree lighting ceremony and seasonal activities throughout the year, there's always something going on at Natick Mall! Whether you're looking for a new outfit or just want to spend some time browsing around with friends or family members – Natick Mall is sure to exceed your expectations. It's no wonder why this destination has become such an iconic part of Massachusetts culture over the years!
13. Golf on the Village Green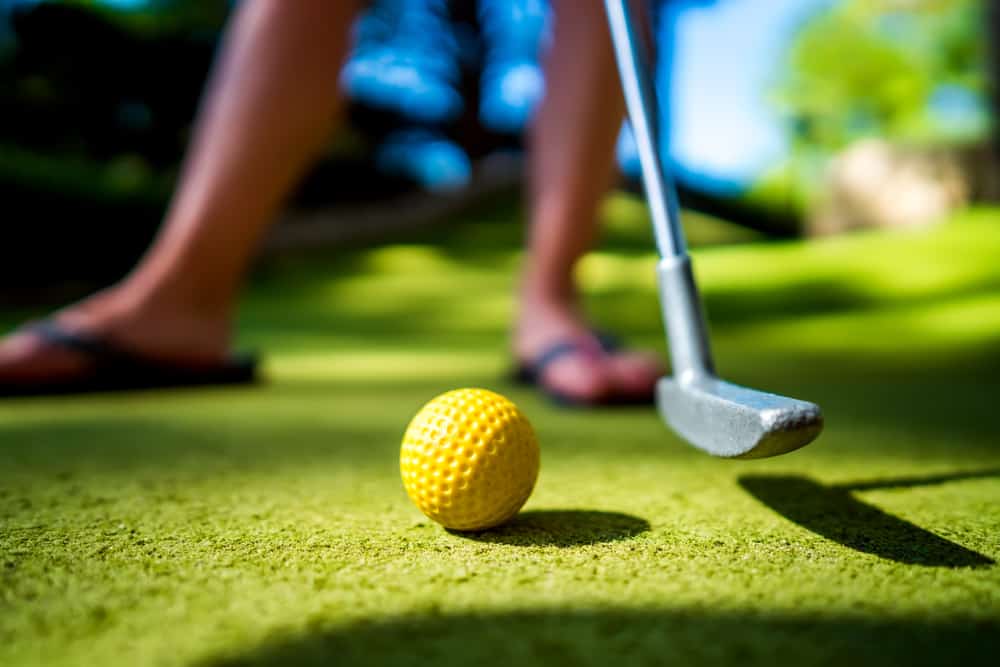 Source: Andrey Armyagov / shutterstock
Golfers in Massachusetts are in for a treat when they visit the Village Green Golf Course, located just outside of Boston. This 18-hole course is open to the public and offers some of the most scenic views of New England's countryside. The course has been designed with novice and experienced golfers in mind, making it easy for players of all skill levels to enjoy a round of golf.
The greens here are well-maintained, allowing golfers to play without fear of losing their balls or experiencing any delays due to poor conditions. The fairways are wide and inviting, giving players plenty of room off the tee box. The layout also allows players to choose which route they want to take on each hole—keeping things fresh and interesting even after multiple rounds on the same course.
14. Tilly & Salvy's Bacon Street Farm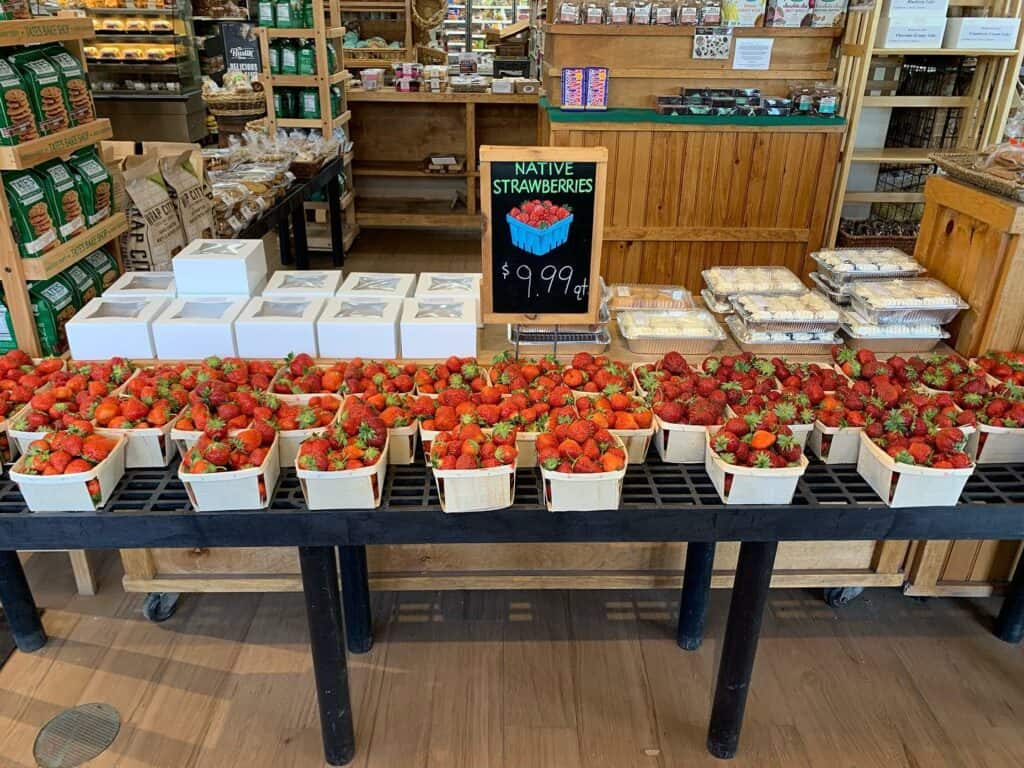 Source: Tilly & Salvy's Bacon Street Farm / Facebook
Nestled in the beautiful rolling hills of Massachusetts (MA), lies Tilly & Salvy's Bacon Street Farm. This small family-run farm has been a fixture in the community for generations, offering up fresh and healthy produce to its loyal customers.
Tilly and Salvy are third generation farmers who have taken over the family business from their grandparents, who first started it in the early 1960s. The husband-and-wife team take great pride in their work, tending to their land with care and dedication. They grow a variety of fruits and vegetables on their farm, such as tomatoes, potatoes, corn, squash, carrots, apples and more. Additionally they also raise chickens for eggs and sell fresh pork products like bacon.
15. Dowse Orchards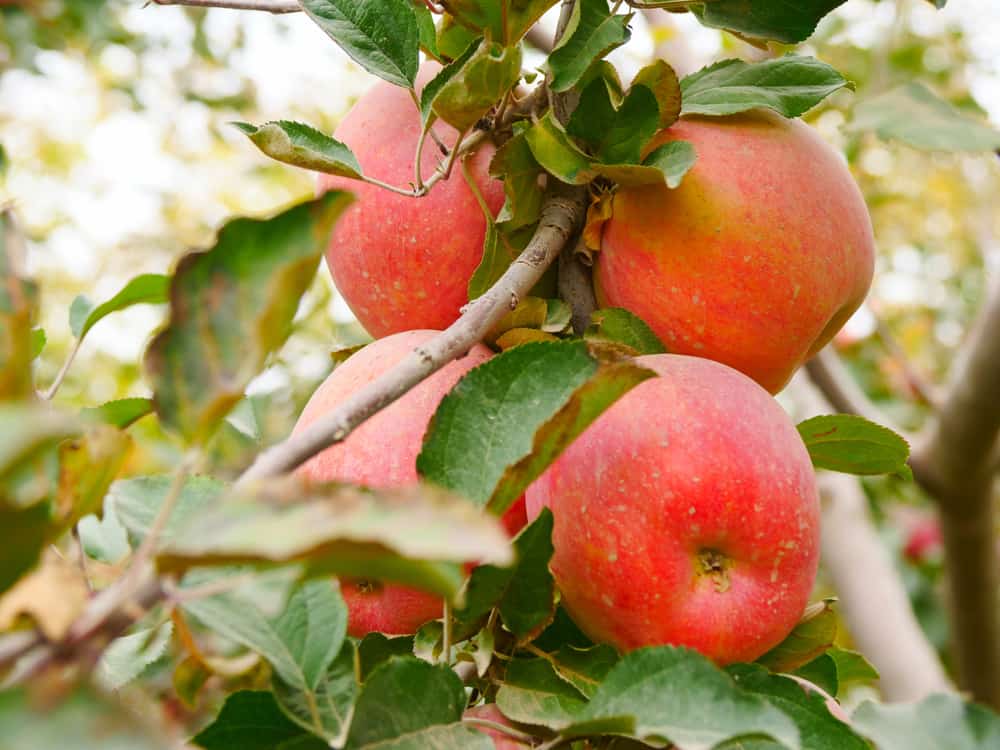 Source: Natural_p / shutterstock
Dowse Orchards, located in Massachusetts (MA), United States, is a family owned business that has been running for over 60 years. Established in 1951 by the Dowse family, the orchard specializes in growing apples and other fruits and vegetables. With over 8 varieties of apples to choose from – including Honeycrisp, McIntosh and Golden Delicious – as well as many other seasonal fruits and vegetables, this orchard is a one-stop shop for all your fresh produce needs.
The atmosphere at Dowse Orchards has kept customers coming back year after year. The staff are friendly and knowledgeable about the farm's products, making it easy to find what you're looking for. On top of their produce selection, the farm also offers a variety of home-made jams, jellies and relishes made from their own fruit.
In conclusion,Natick, MA is a great place to visit with plenty of activities and attractions that make it a truly unique destination. From the Natick Mall and AMC movie theater to the Charles River Canoe & Kayak Rental, there's something for everyone in this charming town. There are also countless recreational opportunities on land or water, as well as educational institutions like the Morse Institute Library.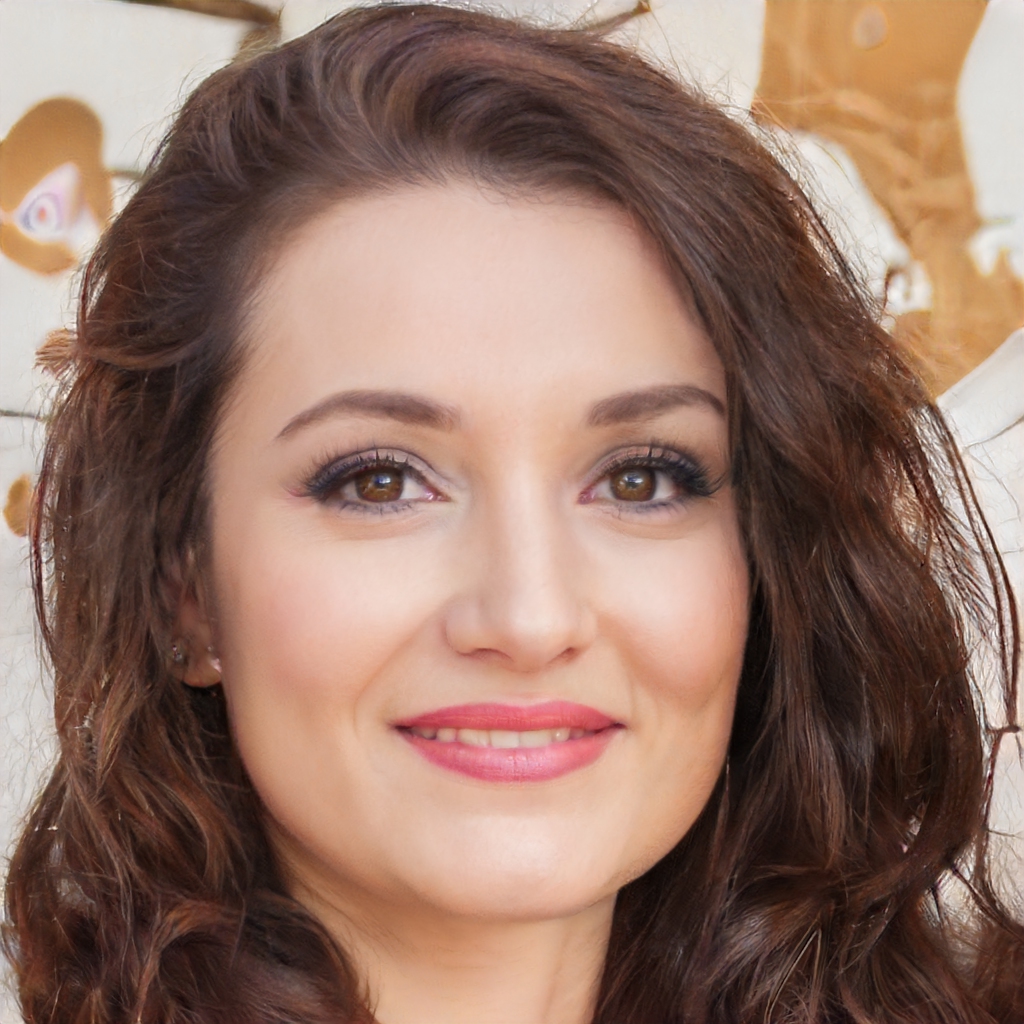 Meet Amelia, a wanderlust-filled travel blogger on a mission to explore the world one destination at a time. From backpacking through Southeast Asia to luxury escapes in Europe, Amelia has experienced it all and is here to share their tips, tricks, and favorite finds with fellow travelers. Follow Amelia on their journey as they discover new cultures, indulge in delicious cuisines, and create unforgettable memories.