Welcome to Medford MA! This historic city is located just north of Boston, Massachusetts and offers plenty of activities for all ages. From art galleries to outdoor recreation, there's something for everyone in Medford. Here are the top 15 things to do in this exciting city. Whether you're looking for a day trip or an extended stay, these attractions will make your time in Medford unforgettable. From educational experiences to thrilling adventures, here are the best things to do in this beautiful area.
1. Royall House and Slave Quarters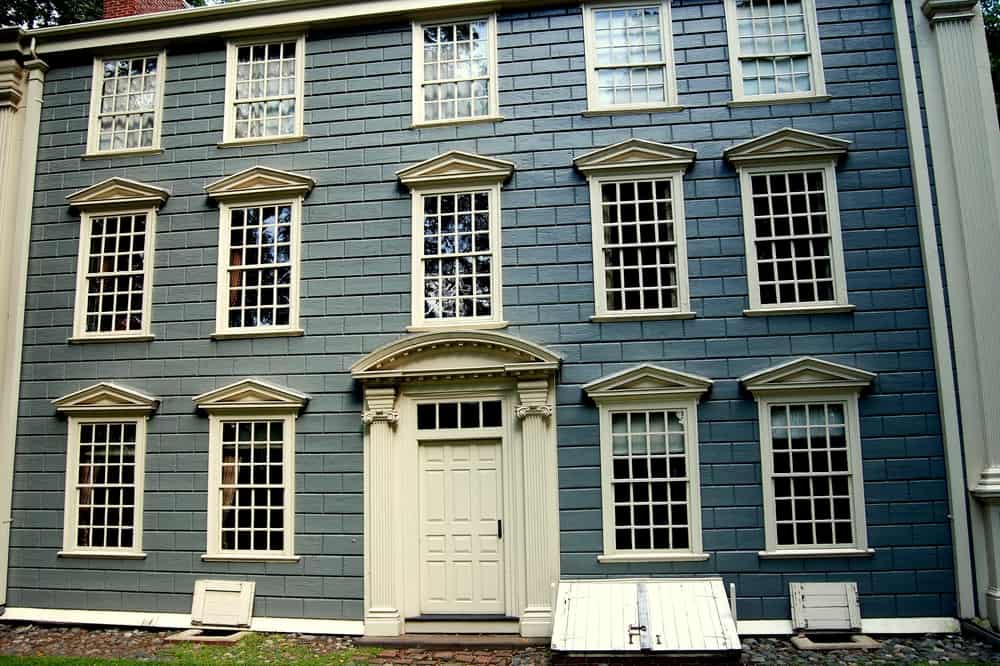 Source: LEE SNIDER PHOTO IMAGES / shutterstock
The Royall House and Slave Quarters, located in Medford, Massachusetts (MA), is a unique historic site in the United States. It is the only remaining slave dwelling from the Colonial era that still stands today. The house was built by wealthy merchant Isaac Royall Jr. in 1737 as a grand Georgian-style mansion with accompanying slave quarters to serve his sugar plantation.
The Royall House and Slave Quarters has been declared a National Historic Landmark and is open to visitors on Saturdays and Sundays throughout the year. Visitors can tour both buildings as well as learn about African American history through engaging exhibits, art installations, and education programs at this living museum of sorts. The mansion itself remains largely unchanged since it was constructed over 250 years ago, providing an interesting contrast between its appearance then versus today's modern world.
2. Middlesex Fells Reservation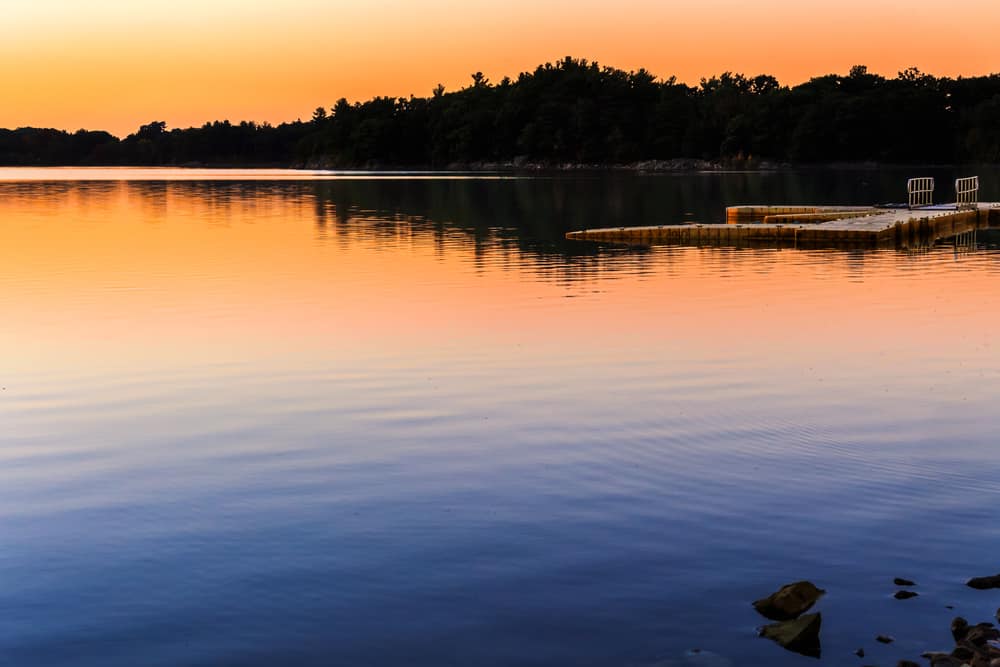 Source: Jonathan Welch / shutterstock
Middlesex Fells Reservation is a 2,575-acre nature reserve located in the Greater Boston area of Massachusetts in the United States. It is one of the oldest and largest reservations in the state, established by an act of the legislature in 1894. The landscape is comprised of hills, woods and meadows that are home to a variety of wildlife such as beavers, turkeys, owls, foxes and deer. The reservation also features two lakes – Spot Pond and Flynn's Pond – which are popular destinations for fishing and boating activities. In addition to its natural beauty, Middlesex Fells Reservation offers numerous recreational opportunities including hiking trails with scenic views, mountain biking paths and picnic spots amidst nature. Visitors can also find historic sites within the park like Stoneham's Quarry Hill Farmhouse or Hemlock Gorge located along Mystic River.
3. Medford Square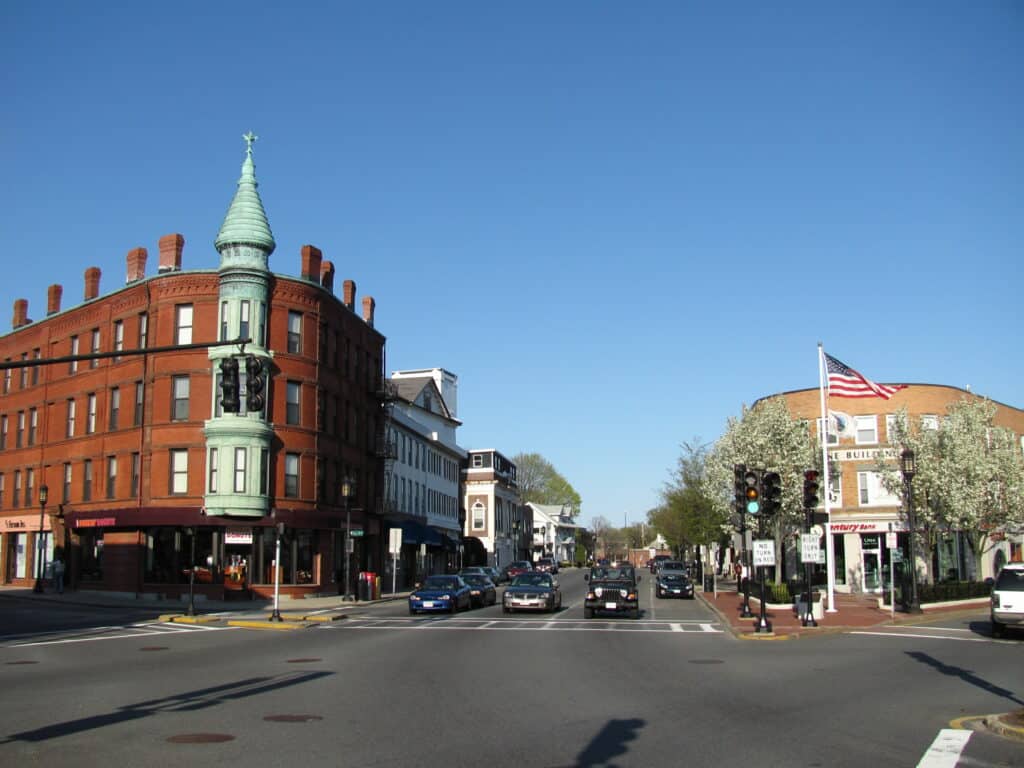 Source: John Phelan / Wikimedia | CC BY 3.0
Medford Square, located in Middlesex County, Massachusetts is a bustling hub of activity for those living in the United States. With its convenient access to Boston, Medford Square is an ideal spot to live and work. This vibrant square includes eateries, shops, entertainment venues and more.
The area around Medford Square was first settled by colonists in 1630 and has been growing ever since. During the 19th century it became a major center of industry that attracted many immigrants including Irish-American families who made up a large portion of the population by 1900. Today this diverse city is home to people from all walks of life and continues to be a place where locals come together for fun activities such as concerts in the park or outdoor movies on summer evenings.
4. Mystic River State Reservation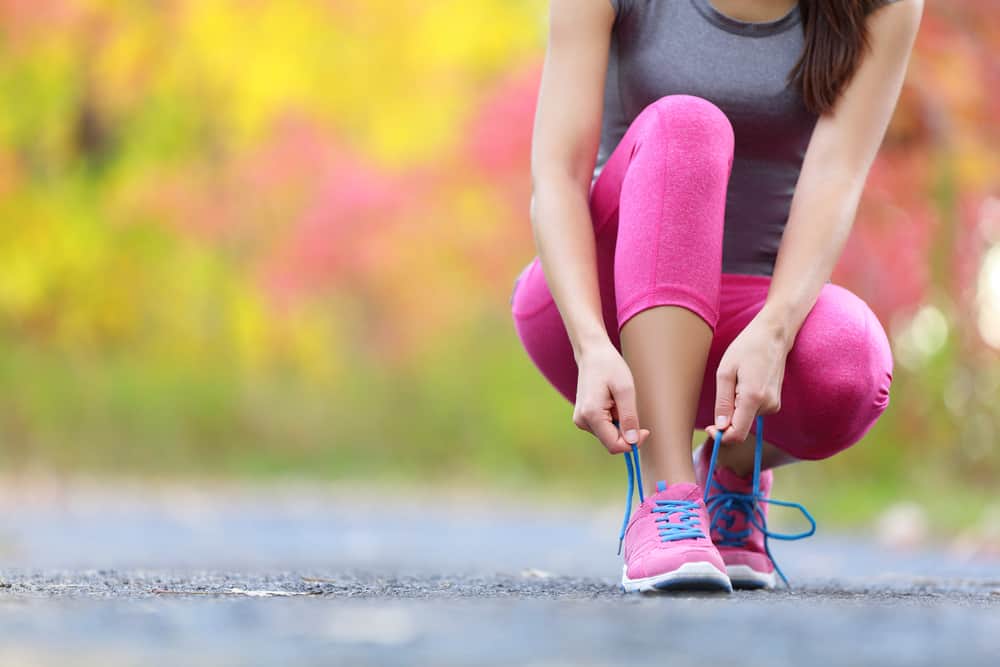 Source: Maridav / shutterstock
The Mystic River State Reservation is a natural haven in the Commonwealth of Massachusetts. Spanning over 1,500 acres of land in four communities – Medford, Malden, Everett and Somerville – it's an oasis for outdoor recreation right outside Boston. This popular spot offers something for everyone — from biking, paddling and fishing opportunities to outdoor education programs and events throughout the year.
Visitors can traverse two main bike paths along the western bank of the Mystic River: The Western Greenway path (6 miles) and the Northern Strand Community Trail (5 miles). Paddlers can take advantage of numerous launch points on either side of the river for kayaks, stand-up paddleboards or canoes. Fishing enthusiasts have access to some quiet spots away from motorized boats.
5. Wright's Tower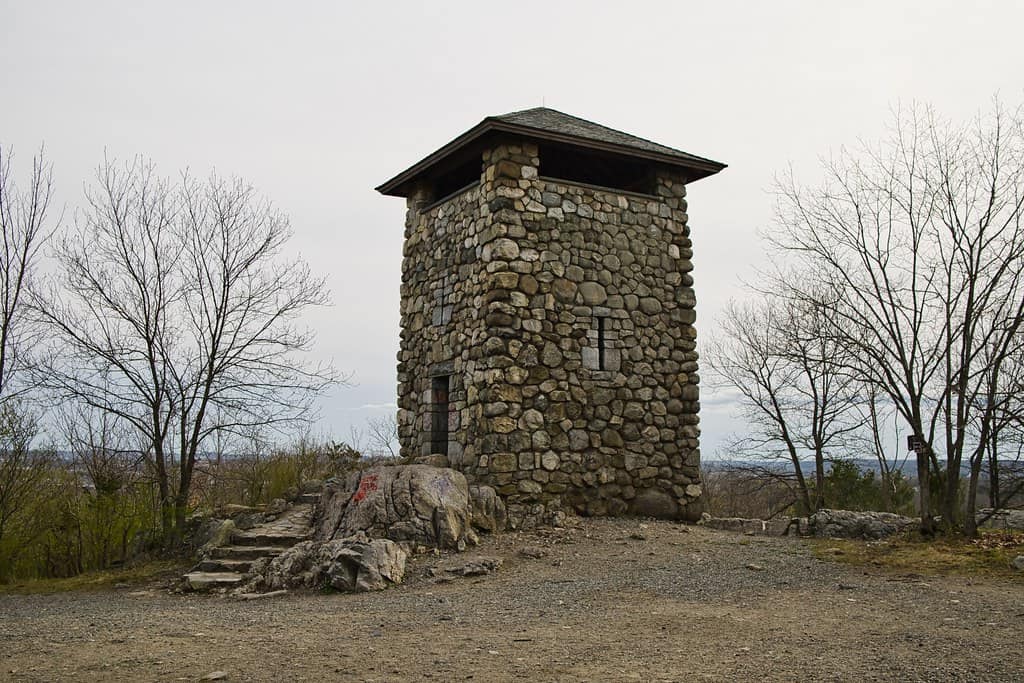 Source: chris.rycroft / Flickr | CC BY
The historic Wright's Tower, located in Massachusetts (MA), United States, is a must-see for anyone visiting the area. Built in 1871 by Thomas W. Wright, this imposing structure stands nearly 70 feet tall and offers visitors stunning views of the surrounding landscape. The tower was originally built as a lookout station to spot ships entering Boston Harbor but has since been converted into a popular tourist destination.
Visitors can take an elevator ride up to the top of the tower or choose to climb all 70 steps and admire one of the most magnificent sights in MA – breathtaking 360° views of Boston and its harbor islands. Those who make it to the top are rewarded with access to an observation platform that features telescopes and binoculars for closer inspection. Whether you're looking for an incredible photo opportunity or simply wanting to learn about Massachusetts history, Wright's Tower is definitely worth checking out!
6. Chevalier Theatre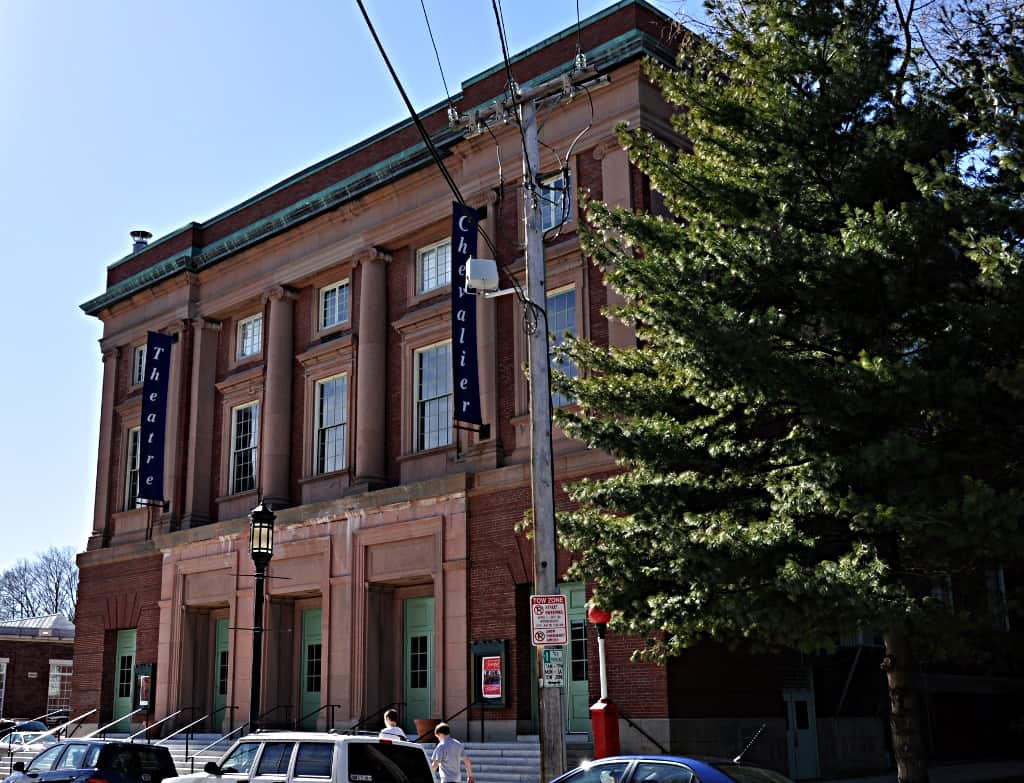 Source: User:Magicpiano / Wikimedia | CC BY-SA 4.0
The Chevalier Theatre, located in Massachusetts (MA), United States, is a world-class entertainment venue. Boasting 1,200 seats and top of the line sound and lighting systems, it provides a unique experience for theatre goers. The historic space has seen numerous performances from popular musicians, comedians and other entertainers since it opened its doors in 1927.
The Chevalier Theatre is a favorite spot for those living in or visiting Massachusetts. The theater has been lovingly restored to its original beauty while adding modern amenities such as air conditioning and electronic ticketing. Additionally, there are concessions stands and lounges available on-site to make sure all guests have a relaxing experience before or after the show.
If you're looking for great entertainment in Massachusetts (MA), United States then you have to check out the Chevalier Theatre!
7. Paddle Boston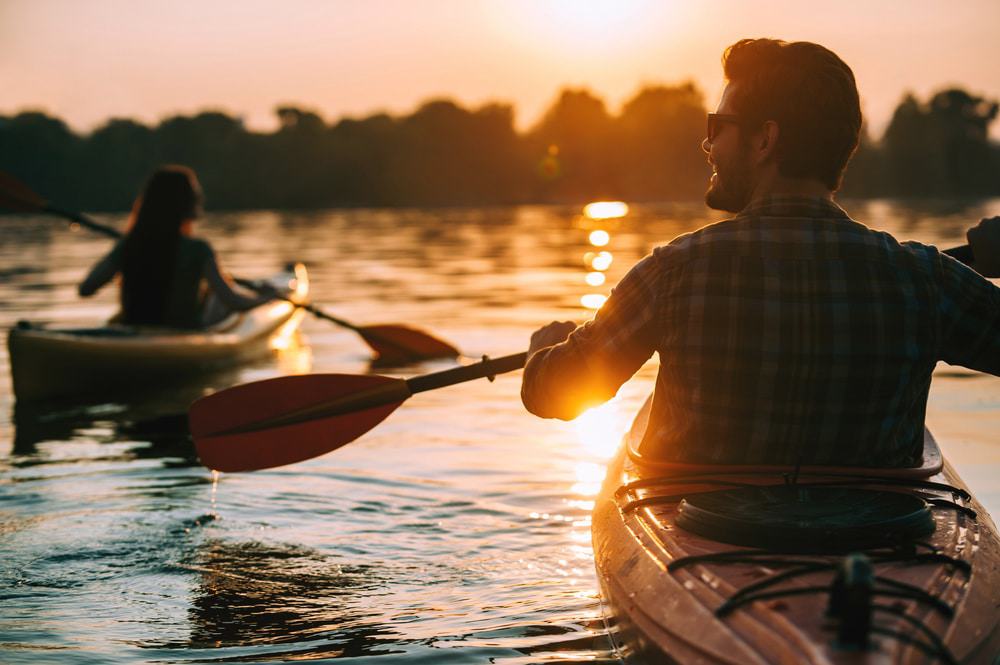 Source: G-Stock Studio / shutterstock
Paddle Boston is a popular outdoor activity that is easy to enjoy in the beautiful state of Massachusetts. Visitors and residents alike flock to the many rivers, lakes, and other waterways for a unique experience on the water. Paddle boarding, canoeing, kayaking, and even dragon boating are all activities available with this fun sport.
No matter if you're a beginner or an experienced paddler looking to try something new, there are plenty of options in the great state of Massachusetts. With calm waters and stunning views along both the Atlantic coast and nearby inland areas such as Cape Cod Bay or Lake Quinsigamond in Worcester County, paddle Boston has something for everyone. From beginners classes to guided tours with local experts, it's never been easier to explore these scenic bodies of water in the United States!
8. Tufts University Campus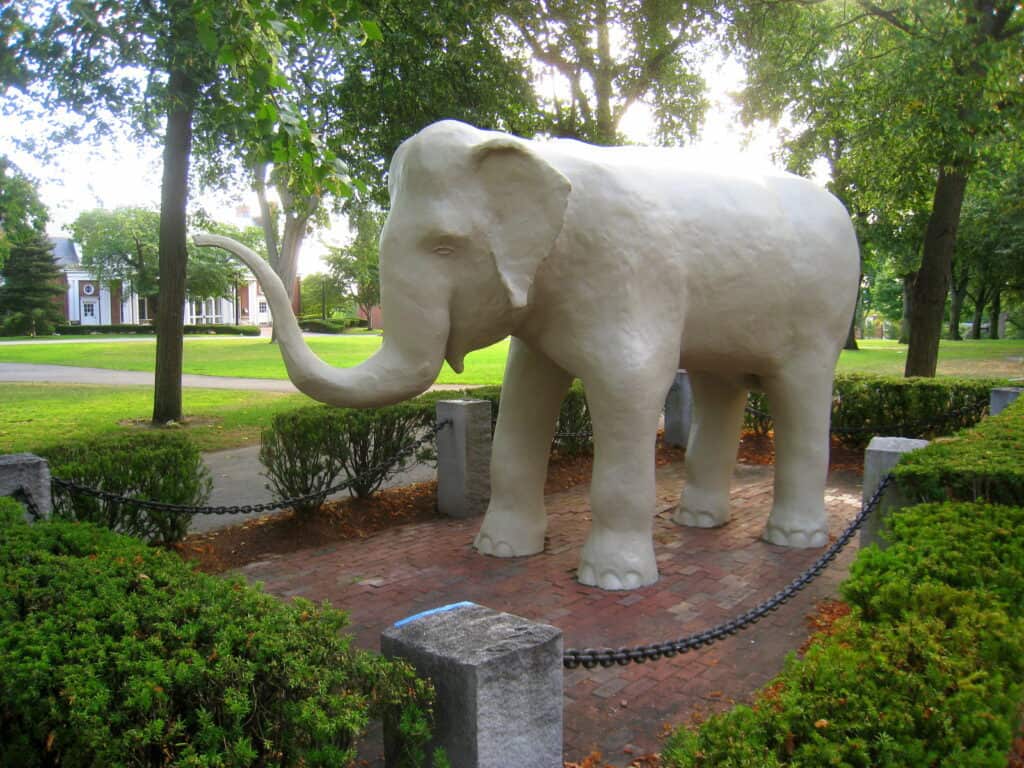 Source: Daderot / Wikimedia | Public domain
Tufts University, located in Massachusetts (MA) of the United States is a private research university that was established in 1852. With its main campus situated on the banks of the Mystic River near Boston, Tufts offers over 100 undergraduate and graduate degree programs to its students. The university has an illustrious alumni network that includes three Nobel prize winners and many more highly acclaimed individuals from various walks of life.
Life at Tufts is vibrant as it provides plenty of opportunities for its students to engage in activities outside their respective majors. From participating in intramural sports to cheering on one of the university's 23 varsity athletic teams, there are plenty of ways to get involved with student life at Tufts. Moreover, the university also boasts over 250 student organizations ranging across multiple topics including political organizations, social justice initiatives, performing arts groups and much more!
9. Tufts University Art Galleries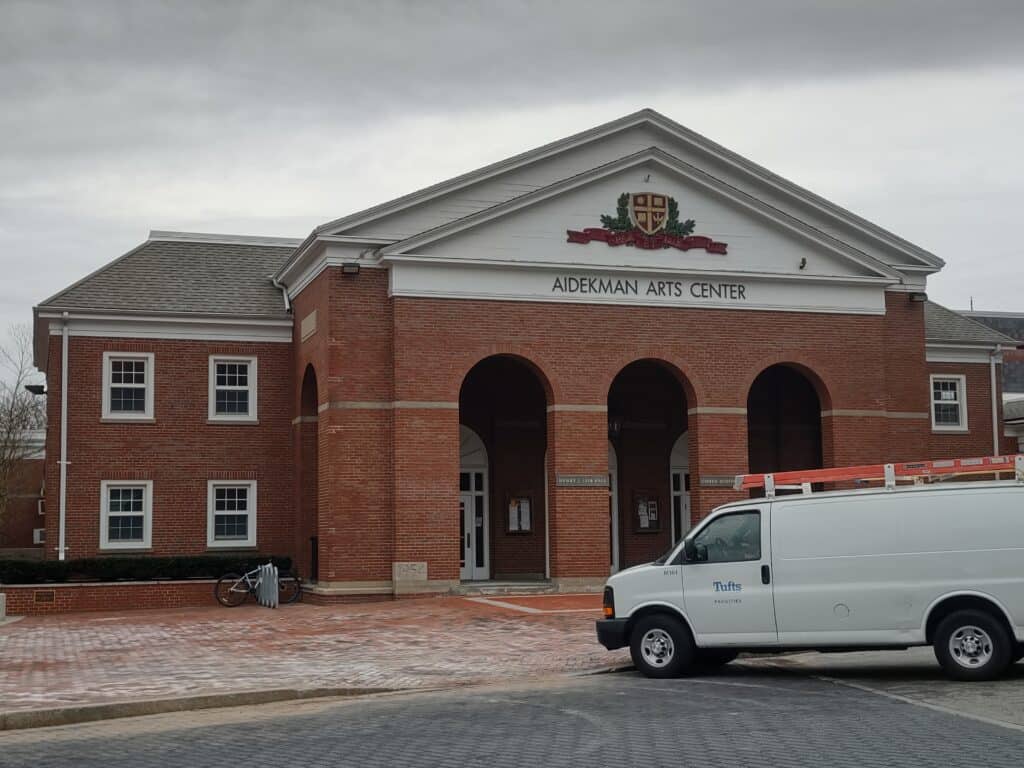 Source: Akin558 / Wikimedia | CC BY-SA 4.0
Tufts University Art Galleries in Massachusetts (MA) is home to some of the most renowned art collections in the United States. Established in 1977, Tufts University Art Galleries has been providing a platform for leadership, innovation and education through its diverse array of public programs, exhibitions and collections. The university's galleries are located on two campuses—the Aidekman Arts Center on the Medford/Somerville campus and the Granoff Music Center on the Fenway campus. Visitors to Tufts University Art Galleries can explore a variety of works from paintings and sculptures to photography, video installations and more. The galleries also host lectures, symposia and other events related to fine arts throughout the year.
10. Mystic Lakes State Park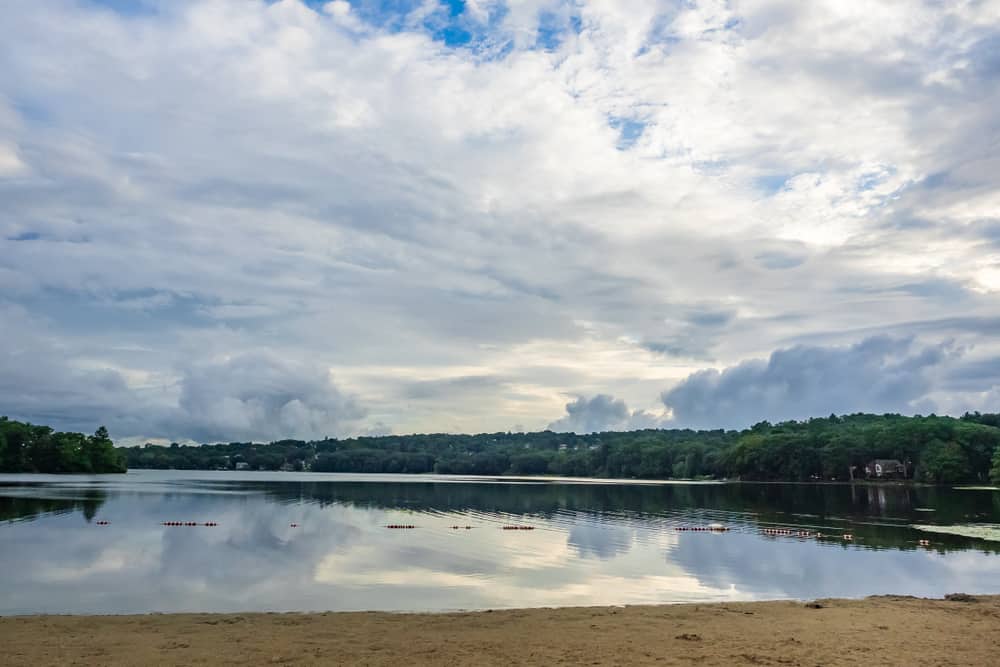 Source: Micha Weber / shutterstock
Mystic Lakes State Park in Massachusetts (MA) is an outdoor destination that brings nature lovers and adventurers alike to the United States. Located near Wrentham, MA, this state park is situated on a beautiful lakefront and surrounded by plenty of natural beauty. Mystic Lakes offers something for everyone with its wide range of activities and attractions. From boating to fishing, swimming to hiking, there's plenty of ways to explore the great outdoors.
Visitors can also enjoy camping near the lakes or take in some wildlife viewing through one of the many boardwalks and trails within Mystic Lakes State Park. Its 2,000 acres are full of diverse plants and animals making it an ideal spot for birdwatchers or nature photographers looking for unique shots.
11. Grandfather's House (Over the River Poem House)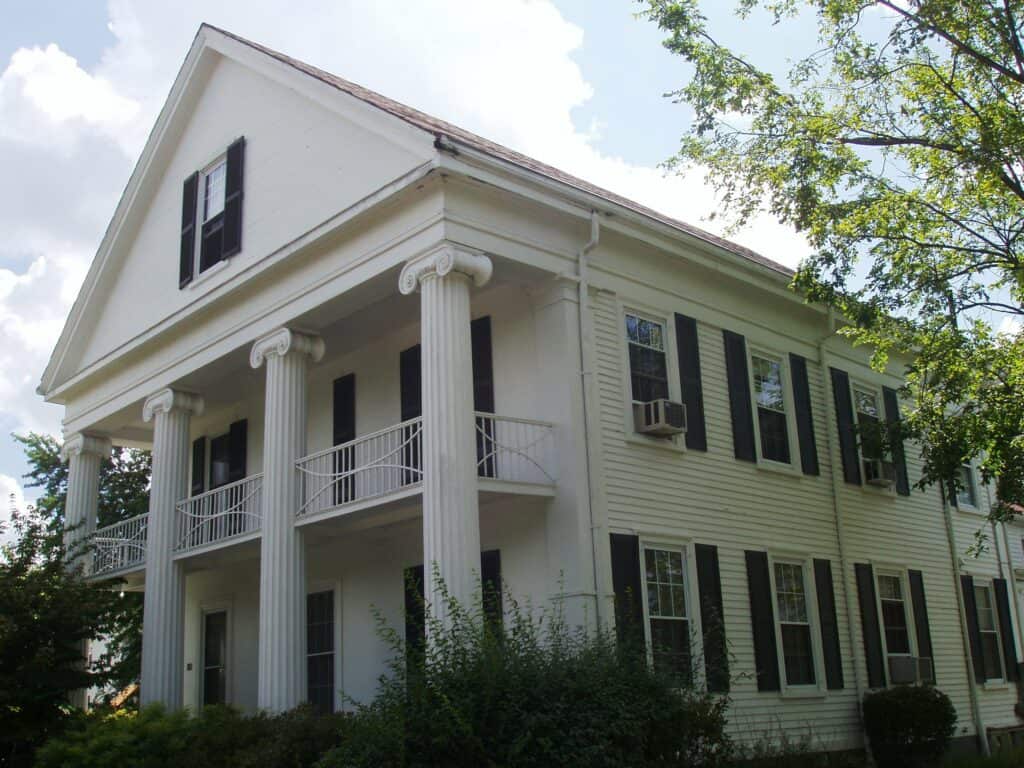 Source: Daderot at en.wikipedia / Wikimedia | CC-BY-SA-3.0
Nestled in the heart of Massachusetts, United States lies a historical place known as Grandfather's House. This building is no ordinary dwelling; it is a treasured poem house that was constructed and designed to represent the words of an old folk song, "Over the River and Through the Woods". The poem house is a two-story wood building with white painted clapboard siding and a bright red door. Inside, one can find artifacts from days gone by such as antique furniture, old books and other items. The walls are adorned with pictures depicting scenes from nature that are meant to further bring to life the words of the poem. Visitors who take time to explore this unique spot can expect to be captivated by its charm, character and history.
12. The Brooks Estate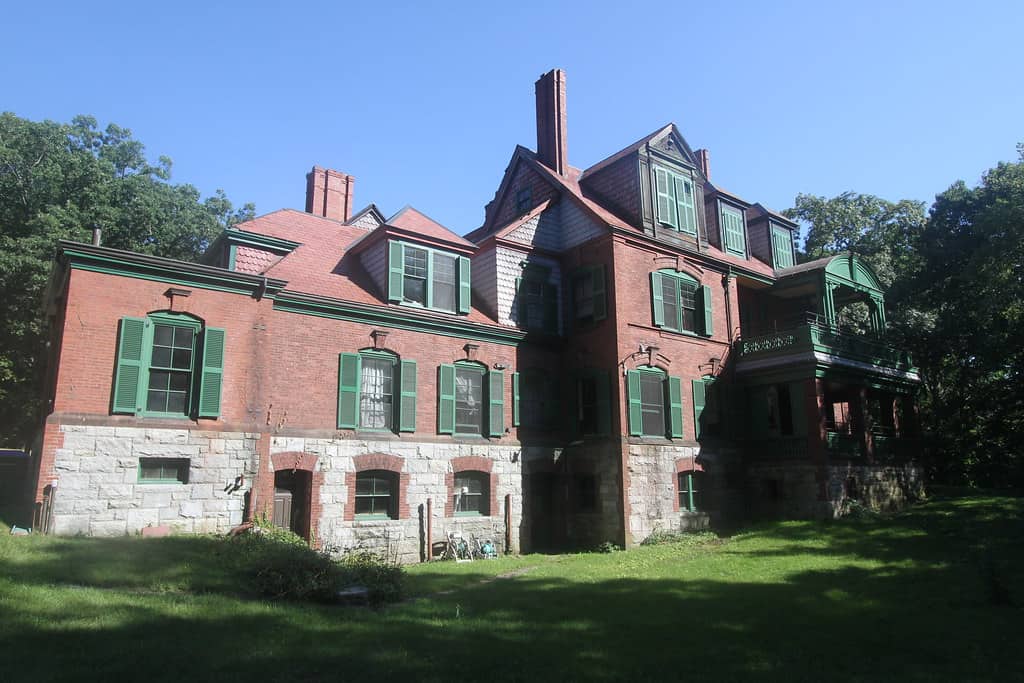 Source: Robert Gray – Newton, MA / Flickr | CC BY
The Brooks Estate in Massachusetts is a landmark property that has been passed down through generations of the same family since 1645. Located just outside of Boston, this estate was once home to wealthy industrialist and philanthropist, Benjamin Brooks. The grounds of this sprawling property include an 18th century main house, outbuildings, gardens and even a stone wall that dates back to colonial times.
Today, the site stands as a reminder of our nation's colonial past and its links to early American history. It also serves as a testament to the vision and commitment of one man who saw his dream come true with hard work and dedication. The Brooks Estate is listed on the National Register of Historic Places in recognition for its important place in United States history.
13. Stone Zoo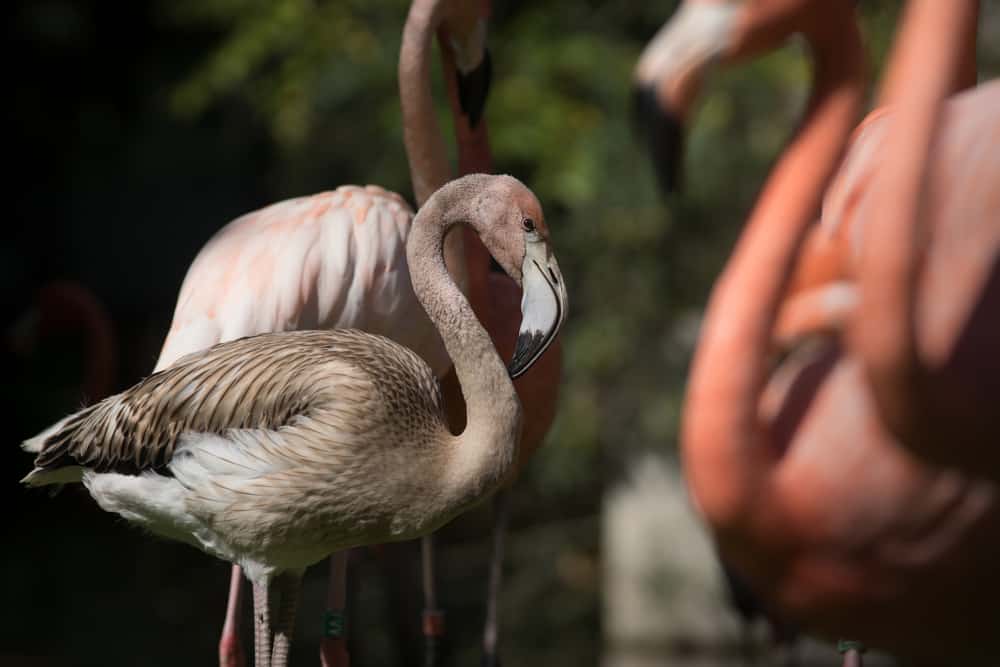 Source: Azahara Perez / shutterstock
The Stone Zoo, located in Stoneham, Massachusetts (MA), is an exciting destination for animal lovers of all ages. Founded in 1905 as the Middlesex Fells Zoological Park, it was taken over by the Commonwealth of Massachusetts in 1972 and has since been managed by Zoo New England.
This award-winning zoo is home to many species from around the world including snow leopards, woodland caribou, bald eagles and river otters. Visitors can also enjoy interactive exhibits such as Reptile Outpost or Conservation Trail where they can learn about conservation efforts and animals' habitats. The zoo offers educational opportunities such as summer camps and classes to help kids connect with nature while learning more about wildlife.
Stone Zoo provides a great way for United States families to explore the wonders of wildlife right here at home!
14. Tufts Park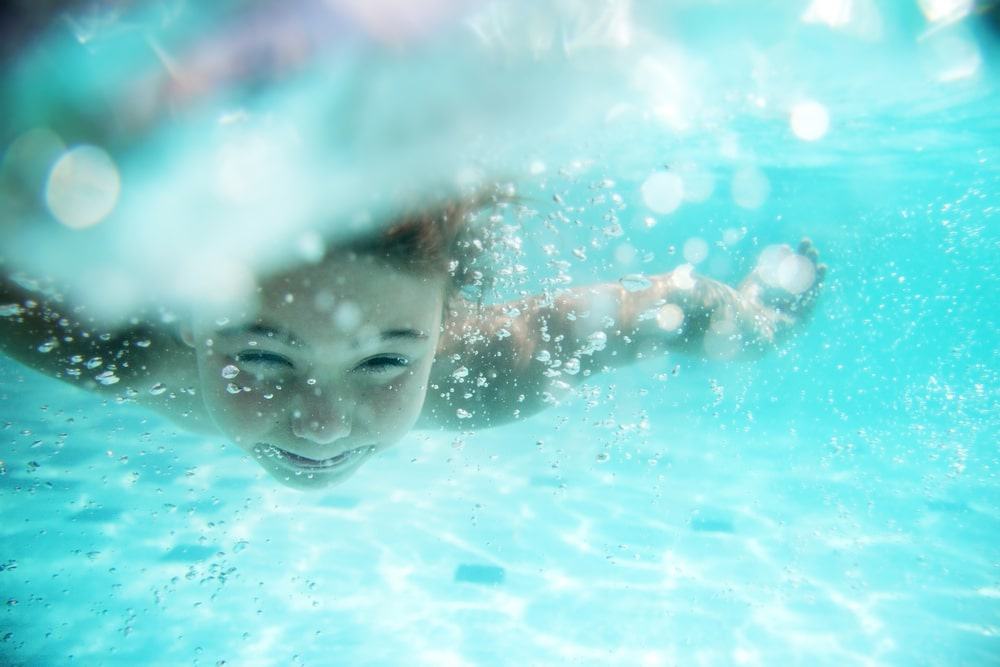 Source: Elena Yakusheva / shutterstock
Tufts Park in Massachusetts is a popular destination for outdoor lovers throughout the United States. Located just outside of Boston, MA, this park has something to offer for everyone. Known for its sprawling greenery and tranquil atmosphere, Tufts Park is a great place to relax and enjoy some fresh air.
The park consists of various walking trails, biking paths, and open fields perfect for sports or picnics with friends and family. Visitors can also explore the nearby wetlands or catch a glimpse of the wildlife that calls this area home. In addition to these activities, there are plenty of benches scattered throughout the park where visitors can take a break from their journey and appreciate nature in all its glory. The park also offers restrooms so visitors can stay as long as they'd like without having to worry about any bathroom-related issues!
15. Jingle Bells Marker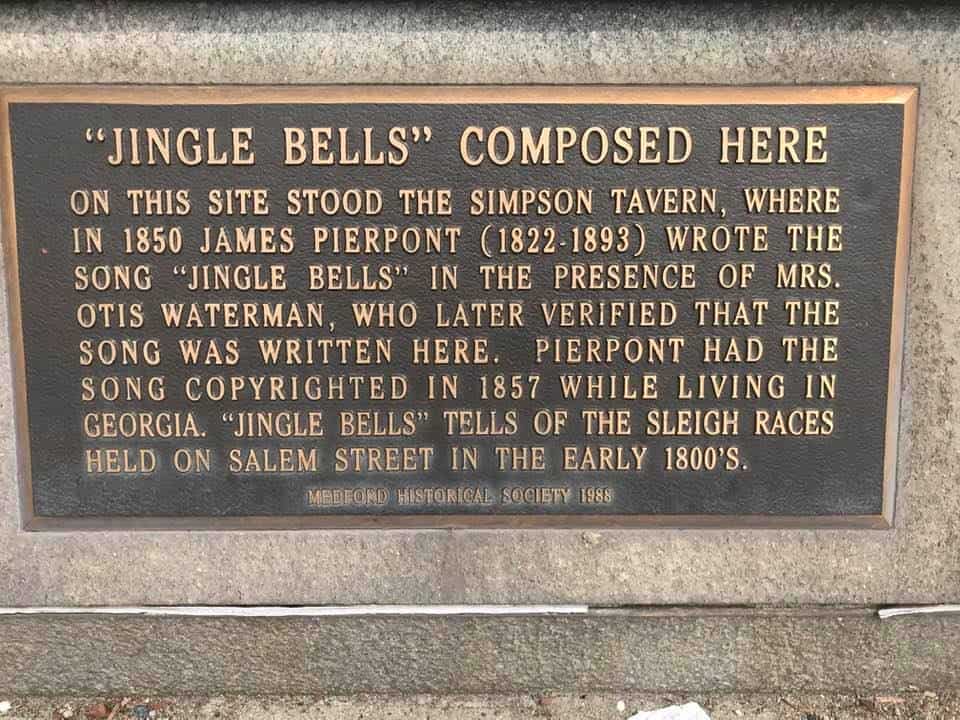 Source: Robert Chiaramonte / Facebook
The classic Christmas carol "Jingle Bells" has a unique history that begins in Massachusetts. Written by James Pierpont in 1857, the song was originally composed for Thanksgiving and titled "One Horse Open Sleigh". However, it quickly became popular around the holidays and was later renamed to what we know today as "Jingle Bells". To honor this beloved holiday tune, the city of Medford recently erected a bronze marker near the grave of James Pierpont at Forest Hills Cemetery in Boston. The plaque reads: "James Lord Pierpont (1822-1893). Composer of Jingle Bells – First performed in Medford Square Dec 16th 1857".
The unveiling ceremony brought out many local officials and members of the community to celebrate Medford's connection with such an iconic American melody.
In conclusion,Medford MA is a great place to visit, with plenty of activities and attractions to keep you entertained. Its location close to Boston makes it easy to access, and the variety of attractions means that there's something for everyone. From museums and art galleries to outdoor activities and family-friendly venues, Medford MA has something for everyone. Whether you're looking for an educational experience or just want to have some fun, Medford MA offers a wealth of opportunities for all types of travelers.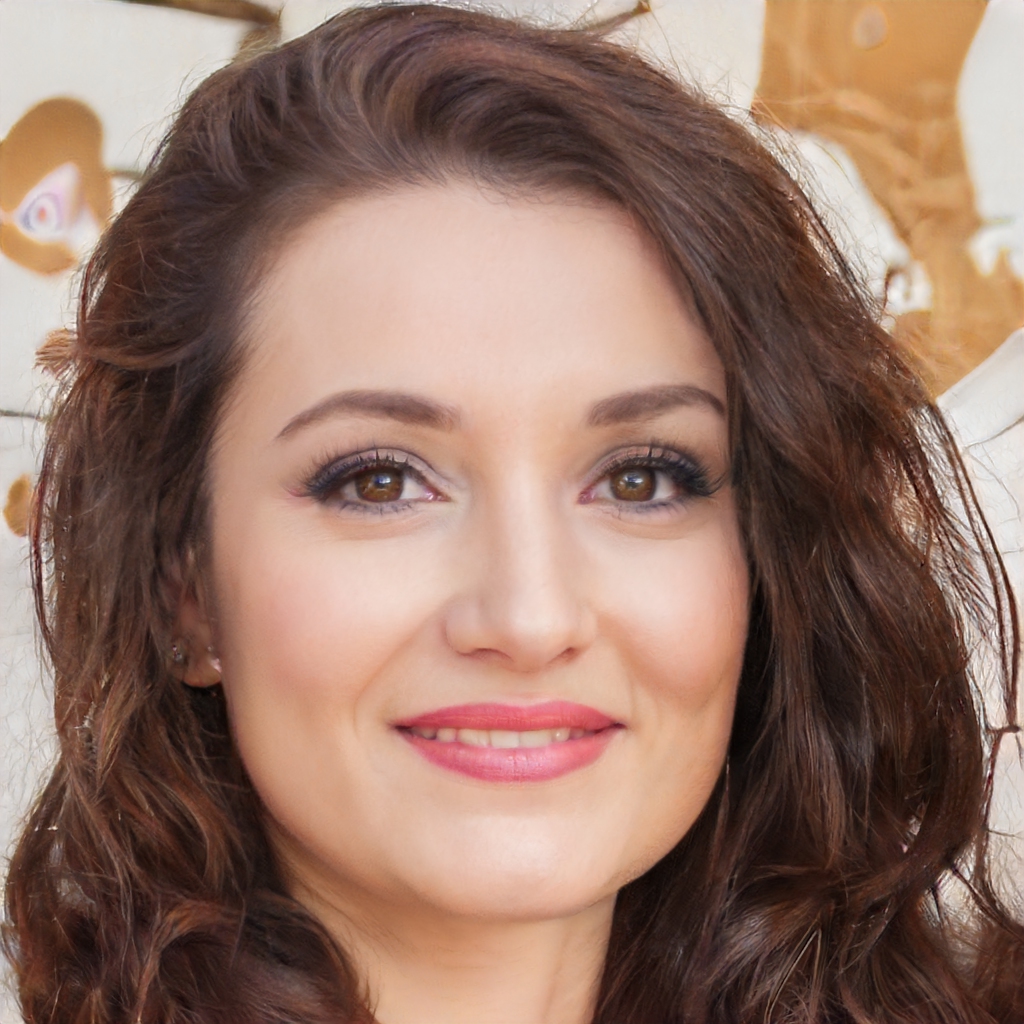 Meet Amelia, a wanderlust-filled travel blogger on a mission to explore the world one destination at a time. From backpacking through Southeast Asia to luxury escapes in Europe, Amelia has experienced it all and is here to share their tips, tricks, and favorite finds with fellow travelers. Follow Amelia on their journey as they discover new cultures, indulge in delicious cuisines, and create unforgettable memories.