Welcome to Marshfield, Massachusetts! With its beautiful oceanfront views, easy access to nature trails and many historical attractions, this coastal town is a great place for visitors of all ages. Whether you're looking for fun outdoor activities or a relaxing weekend away from the hustle and bustle of everyday life, Marshfield has plenty of options to offer. Here are 15 of the best things to do in Marshfield, MA and how you can make the most out of your trip.
1. Rexhame Beach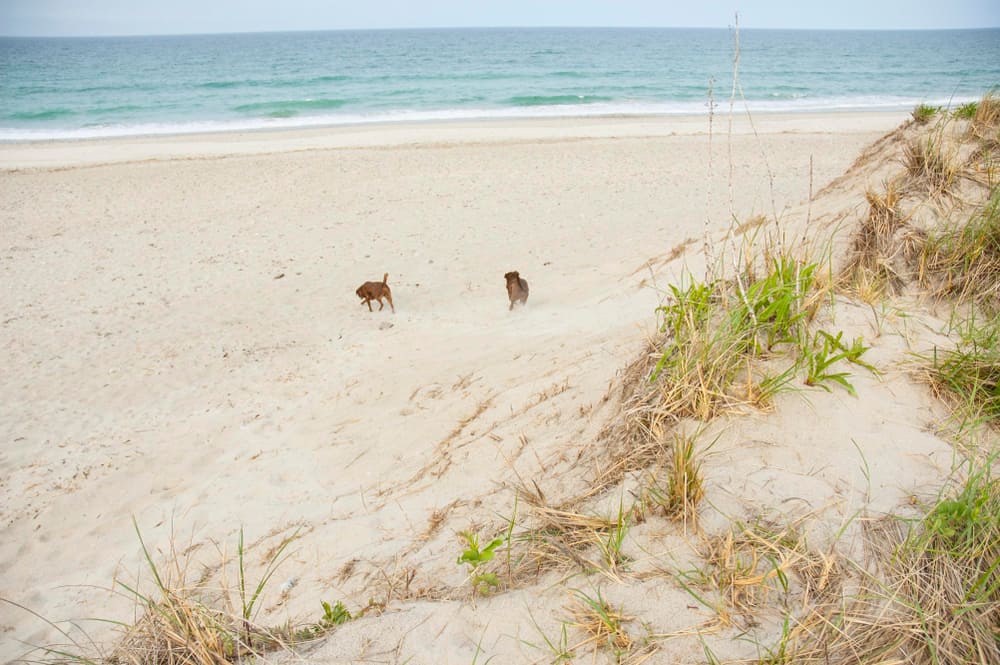 Source: Allan Woolwine / shutterstock
Rexhame Beach is one of the most popular beaches in Massachusetts (MA) and is located in United States. This beach offers an array of activities for visitors to enjoy, including swimming, sunbathing, fishing, and more. With its white sand beach, warm waters and beautiful ocean views, it's no wonder why Rexhame Beach is such a popular destination for vacationers.
Visitors can also make the most of their stay by exploring the surrounding areas; there are plenty of shops, restaurants and attractions nearby to explore. There are plenty of places to relax and take in the beauty of Rexhame Beach; from shaded picnic tables to secluded sandy spots where you can watch the sun set across the horizon. Whether you're looking for a relaxing afternoon or an active day out with friends and family – Rexhame Beach has something for everyone!
2. 1699 Historic Winslow House & Cultural Center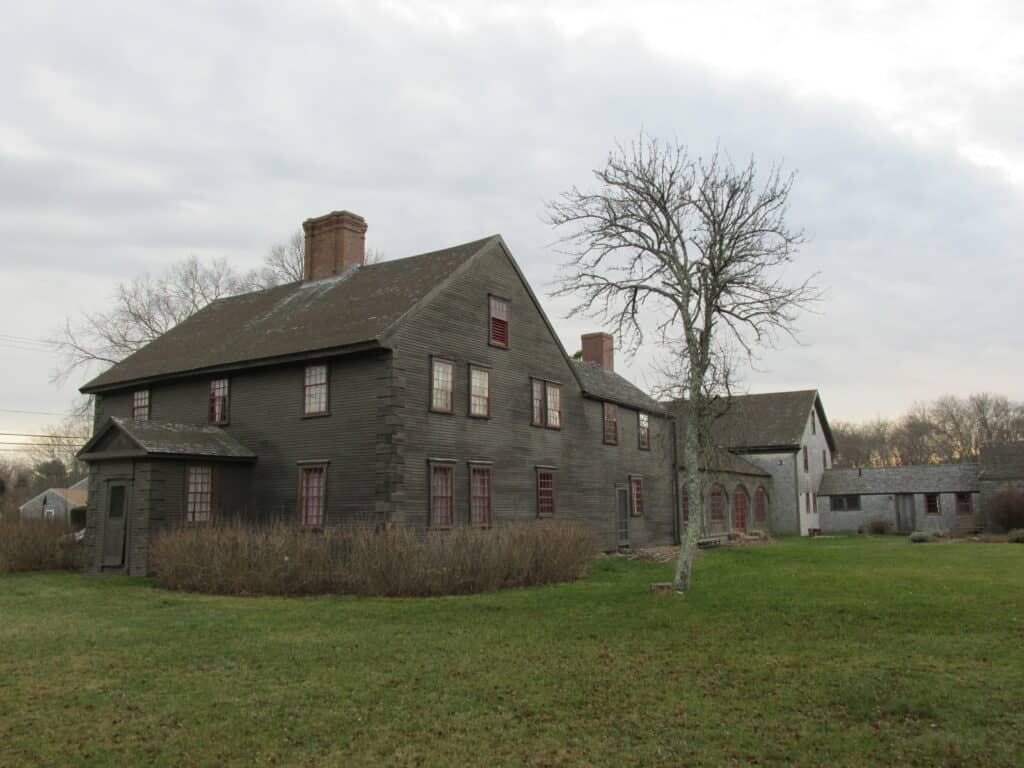 Source: John Phelan / Wikimedia | CC BY-SA 3.0
The Winslow House and Cultural Center in Marshfield, Massachusetts is a treasure for the United States. This remarkable National Historic Landmark was built in 1699, making it one of the oldest houses standing in New England today. It stands as an important reminder of our nation's history and offers insight into life during colonial times. The house has been carefully preserved to maintain its original features, giving visitors a glimpse into what life may have been like centuries ago.
The Cultural Center offers educational programs to help visitors gain further knowledge and understanding of our country's past. Guests can learn about the culture, lifestyle and traditions that shaped America's early settlers through interactive displays, lectures and guided tours around the historic site. Visitors can also explore artifacts from the time period such as furniture, tools and crafts while exploring the grounds.
3. Duxbury Beach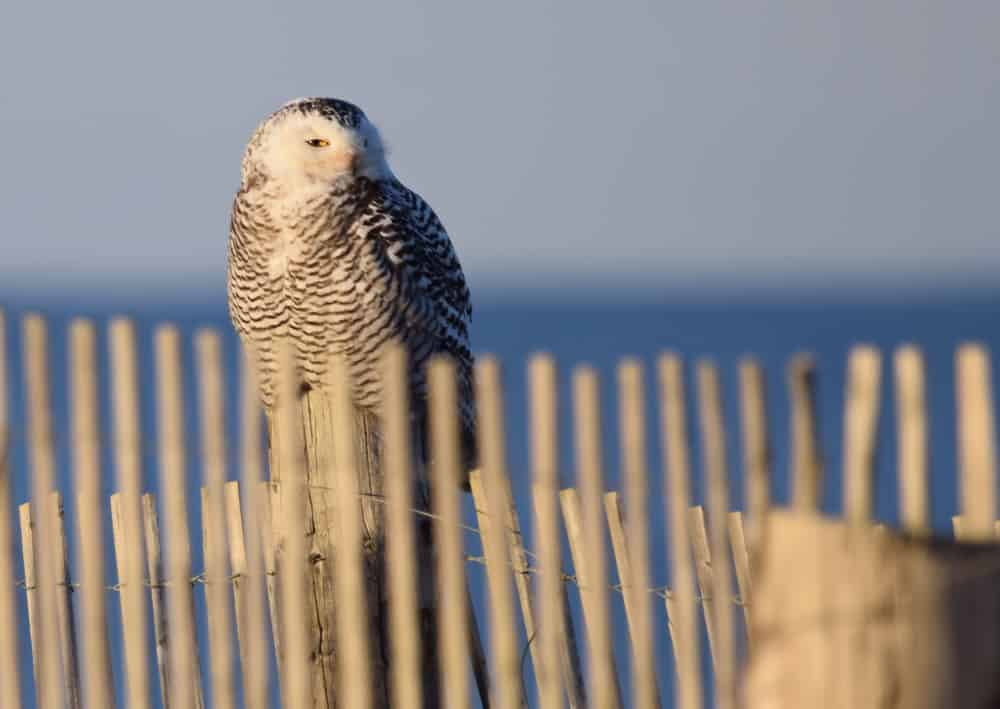 Source: Michael Sean OLeary / shutterstock
Duxbury Beach in Massachusetts is a beautiful, serene stretch of sand located along the United States' eastern seaboard. Located in Plymouth County, Duxbury Beach is known for its picturesque views and tranquil atmosphere. The beach features stunning landscapes with rolling dunes of sand and plenty of natural beauty to explore. Visitors enjoy swimming, surfing, kayaking, fishing and bird watching from the shoreline or atop the nearby Marshfield Hills. It's also a great spot for beach bonfires!
The area surrounding Duxbury Beach is home to some of MA's most unique attractions such as the historic Mayflower II vessel and Plymouth Rock. There are also many local shops to explore including antiques stores and art galleries.
4. Daniel Webster Estate and Heritage Center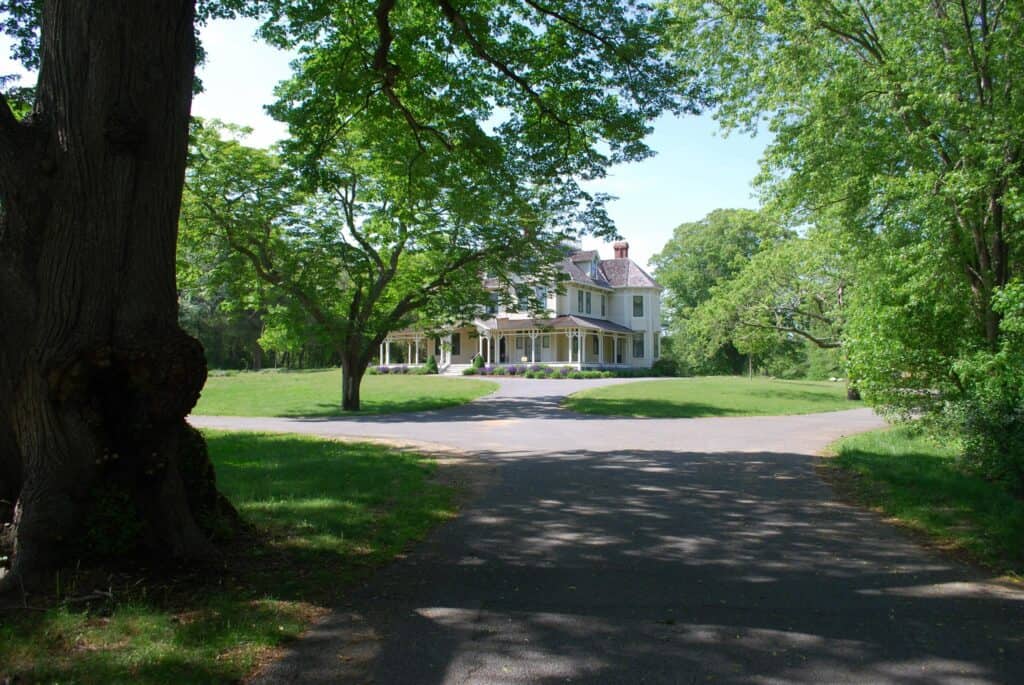 Source: Daniel Webster Estate / Facebook
The Daniel Webster Estate and Heritage Center, located in Marshfield, Massachusetts (MA), United States, is a significant historic site that has been standing for over 100 years. It serves as a memorial to statesman and orator Daniel Webster and allows visitors to explore the places where he lived, studied, and worked. This National Historic Landmark is open to the public year-round for educational tours highlighting the history of early America from 1782 to 1852.
Visitors can take guided tours with knowledgeable docents that provide insight into the life of one of America's greatest citizens. During their tour they are able to view artifacts connected to Webster's life such as his famous hat and desk set. The center also offers a variety of interactive activities including lectures on various topics related to American History.
5. Daniel Webster Wildlife Sanctuary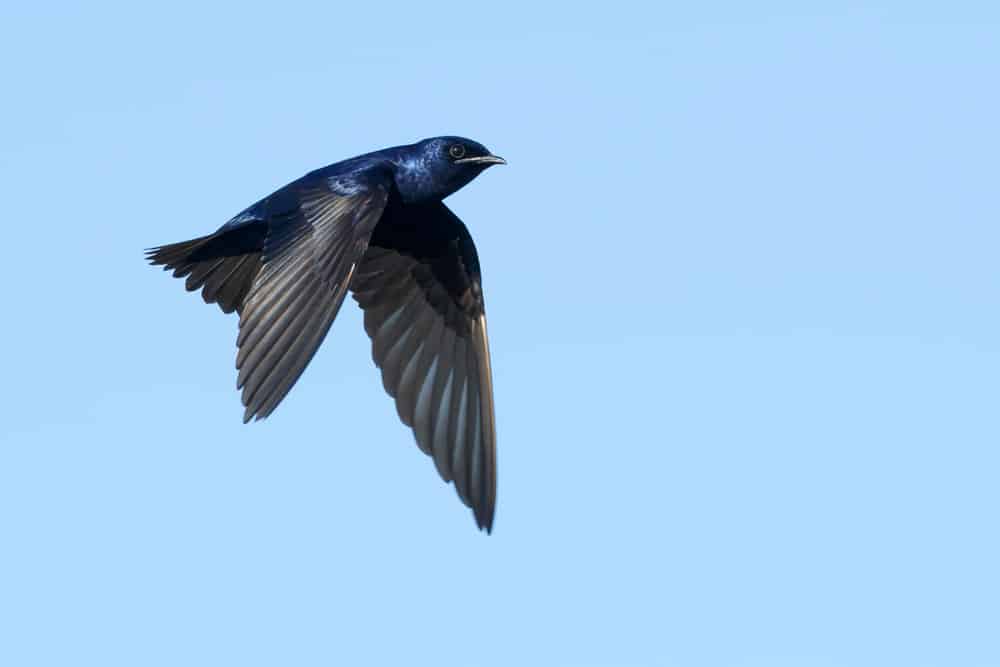 Source: Agami Photo Agency / shutterstock
The Daniel Webster Wildlife Sanctuary located in Marshfield, Massachusetts is a nature lover's paradise. Nestled in the South Shore region of MA, this picture-perfect sanctuary showcases a variety of wildlife and a breathtaking view of the Atlantic Ocean. Visitors to the sanctuary can expect to find an abundance of native species inhabiting its 30 acres, including songbirds, raptors, and waterfowl.
An oasis for birdwatchers and hikers alike, visitors can explore over two miles of walking trails that wind through grassy meadows, salt marshes and woodlands. The area also offers plenty of opportunities for fishing along its 500 feet of shoreline on North River. Other notable features at the sanctuary include viewing platforms with views out towards Cape Cod Bay as well as several educational programs designed to teach people about local wildlife and conservation efforts.
6. Brant Rock Beach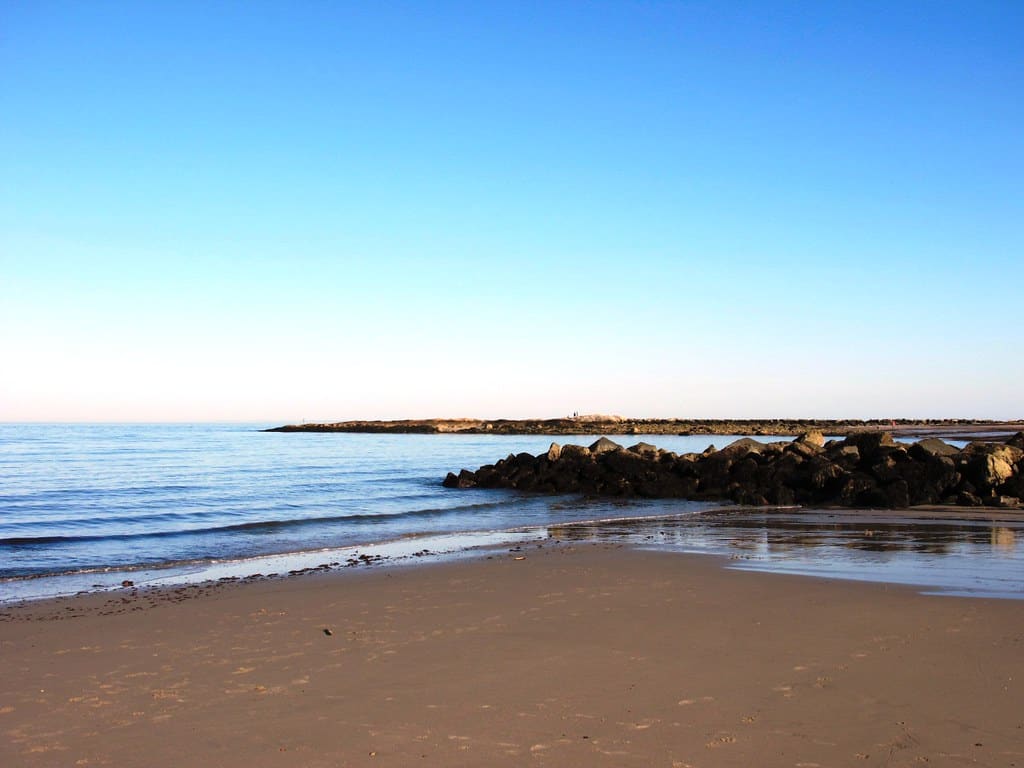 Source: dcjohnson86 / Flickr | CC BY
Brant Rock Beach, located in Marshfield, Massachusetts (MA), United States is a great place to relax under the sun. This beach offers visitors breathtaking views of the Atlantic Ocean and is home to some of the best fishing spots in MA. For those looking for an active day out, Brant Rock Beach offers plenty of activities like swimming, surfing, kayaking and more. With its expansive white sands and crystal clear waters it's no wonder why this spot has become one of Massachusetts' favorite beach destinations.
The area around Brant Rock Beach is also known for its exceptional seafood restaurants that feature fresh catches from local fisheries as well as exotic dishes from all over the world. Local attractions like Plymouth Plantation are just a short drive away so you can make your visit even more memorable with a bit of culture thrown in too.
7. Two Mile Farm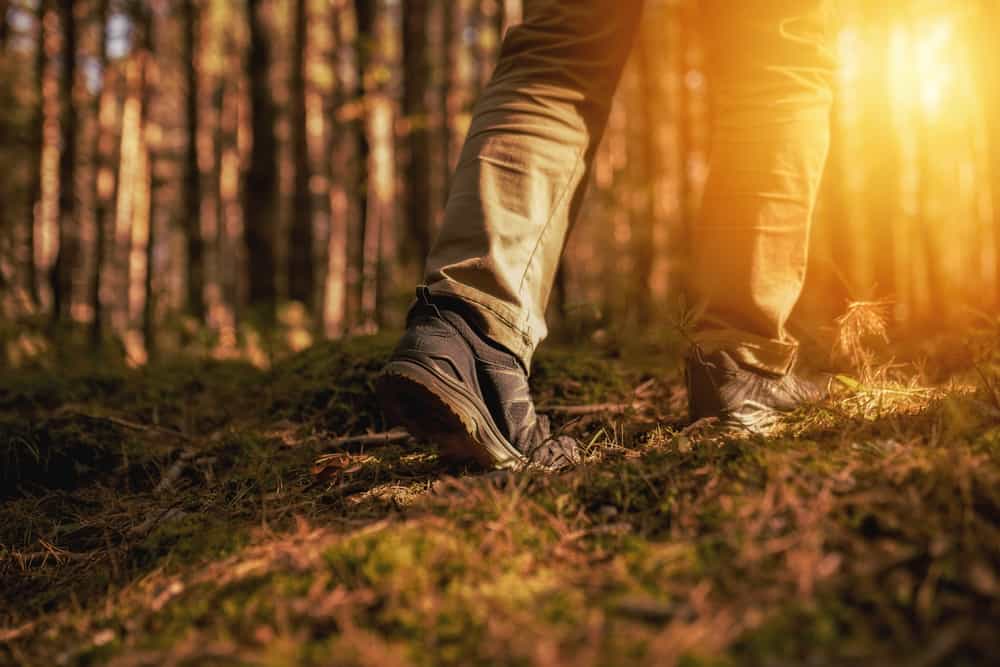 Source: avtk / shutterstock
Two Mile Farm, located in Massachusetts (MA) United States, is a family-run farm that specializes in providing local and seasonal produce. Started by the husband and wife team of Joe and Joanne Miller in 1999, Two Mile Farm has become an integral part of the local community. Offering fresh fruits and vegetables grown in their own fields throughout the year, they also provide custom crafted jams, honey, eggs and prepared meals.
The Millers are committed to sustainable farming practices which means no harmful chemicals or pesticides are used on their crops. This helps to preserve the environment while also providing customers with quality products that were grown responsibly. Their commitment to sustainability extends beyond food production as they also strive to reduce energy consumption on the farm by utilizing solar power for lighting and other needs.
8. Mass Audubon's North River Wildlife Sanctuary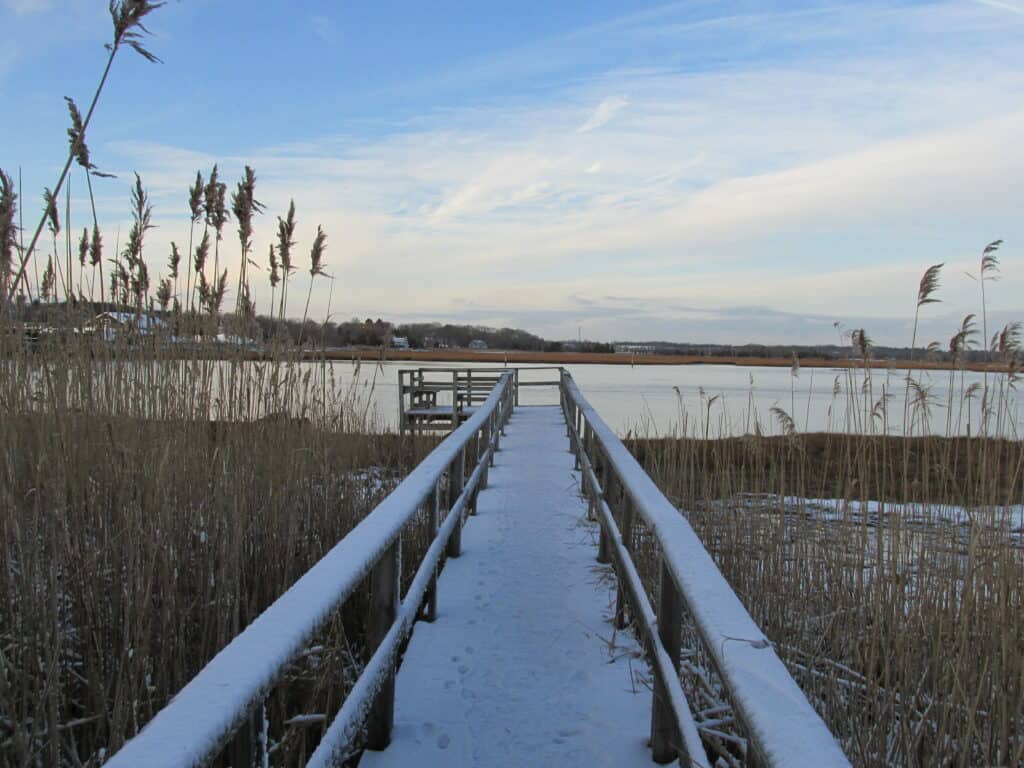 Source: John Phelan / Wikimedia | CC BY-SA 3.0
Mass Audubon's North River Wildlife Sanctuary is a hidden gem located in Marshfield, Massachusetts. Spanning over 1,000 acres of coastal habitat, it is the largest wildlife sanctuary owned by Mass Audubon. Established in 1961, this beautiful sanctuary provides a safe haven for native plants and animals as well as an opportunity for visitors to experience the wonders of nature up close.
At the North River Wildlife Sanctuary, visitors can take part in many activities such as bird watching and nature photography. There are also several trails that offer a variety of educational opportunities for hikers to learn about the local wildlife and habitats. Kayaking and canoeing are also allowed on select parts of the river within the sanctuary boundaries.
9. Green Harbor Lobster Pound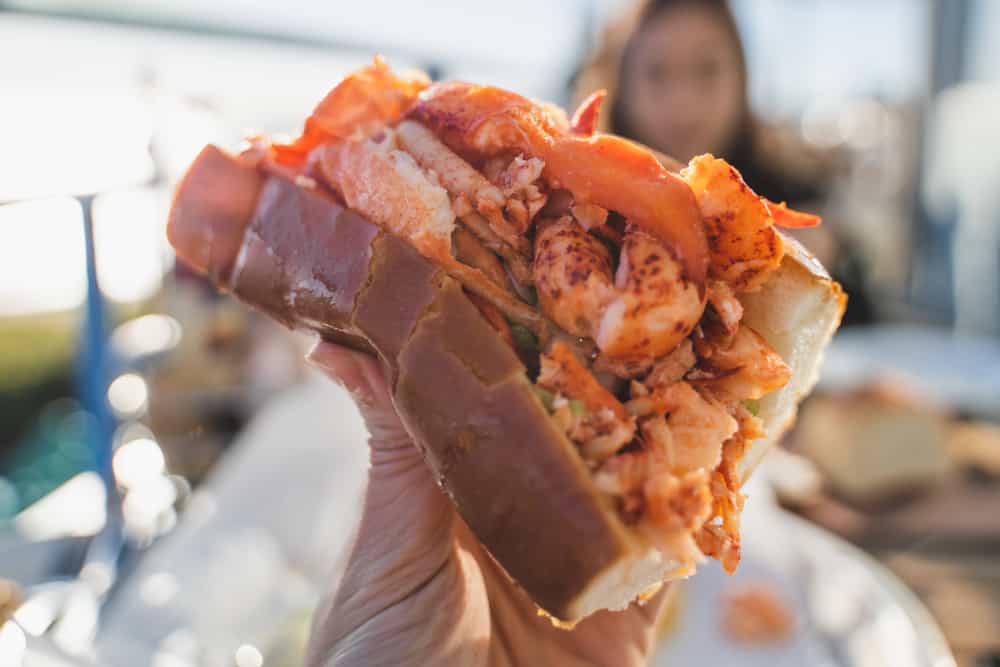 Source: Brannon_Naito / shutterstock
The Green Harbor Lobster Pound in Massachusetts is an iconic seafood restaurant that has been serving the local community and tourists for decades. Located on the picturesque coast of Cape Cod, it has become a beloved staple for locals and visitors alike, offering some of the freshest seafood dishes found throughout the United States. The restaurant features a variety of options from classic lobster rolls to fried clam strips, all cooked fresh to order. In addition to their delicious food, they are well known for offering amazing views of nearby Provincetown Harbor with its colorful boats and vibrant waterfront atmosphere. Whether you are looking for a traditional seafood meal or something more adventurous, Green Harbor Lobster Pound offers something for everyone to enjoy!
10. Green Harbor Golf Club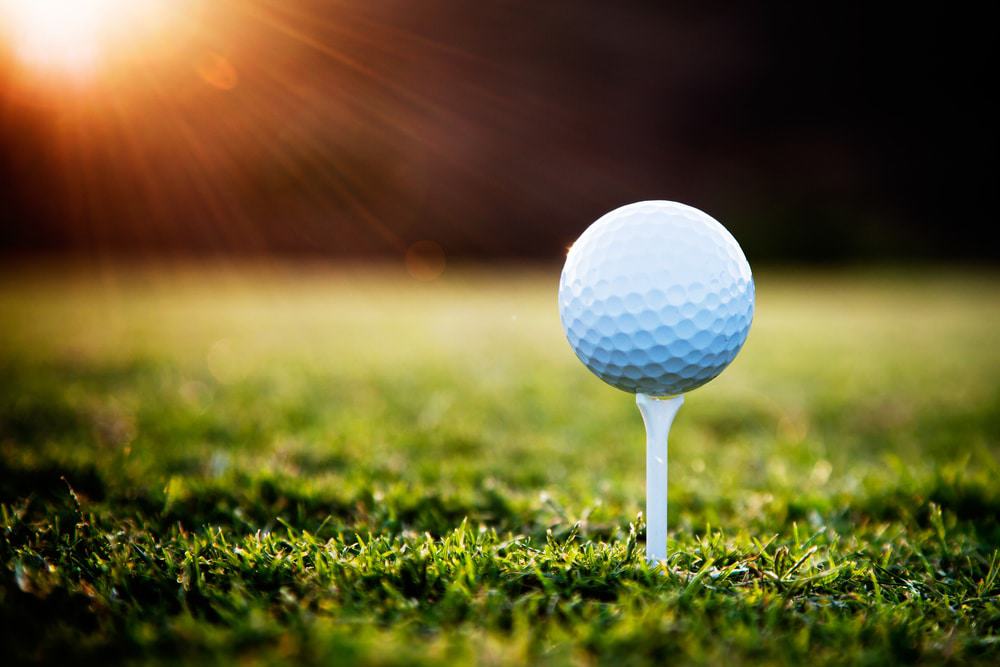 Source: Kati Finell / shutterstock
Green Harbor Golf Club, located in Marshfield Massachusetts (MA), has been offering world-class golfing experiences for residents and visitors of the United States for over a century. This historic course is situated along the South Shore near Cape Cod, offering breathtaking views of both nearby ocean and marshland. Since its inception in 1914, Green Harbor Golf Club has gone through extensive renovations to provide guests with an incredible experience.
The 18-hole championship course is designed with wide fairways, giving golfers room to swing freely while playing through water traps and sand bunkers that challenge even the most experienced players. The club also offers many amenities including a pro shop stocked with all the latest equipment, private lessons from expert instructors, and a clubhouse serving up delicious meals before or after your round.
11. Haddad's Ocean Cafe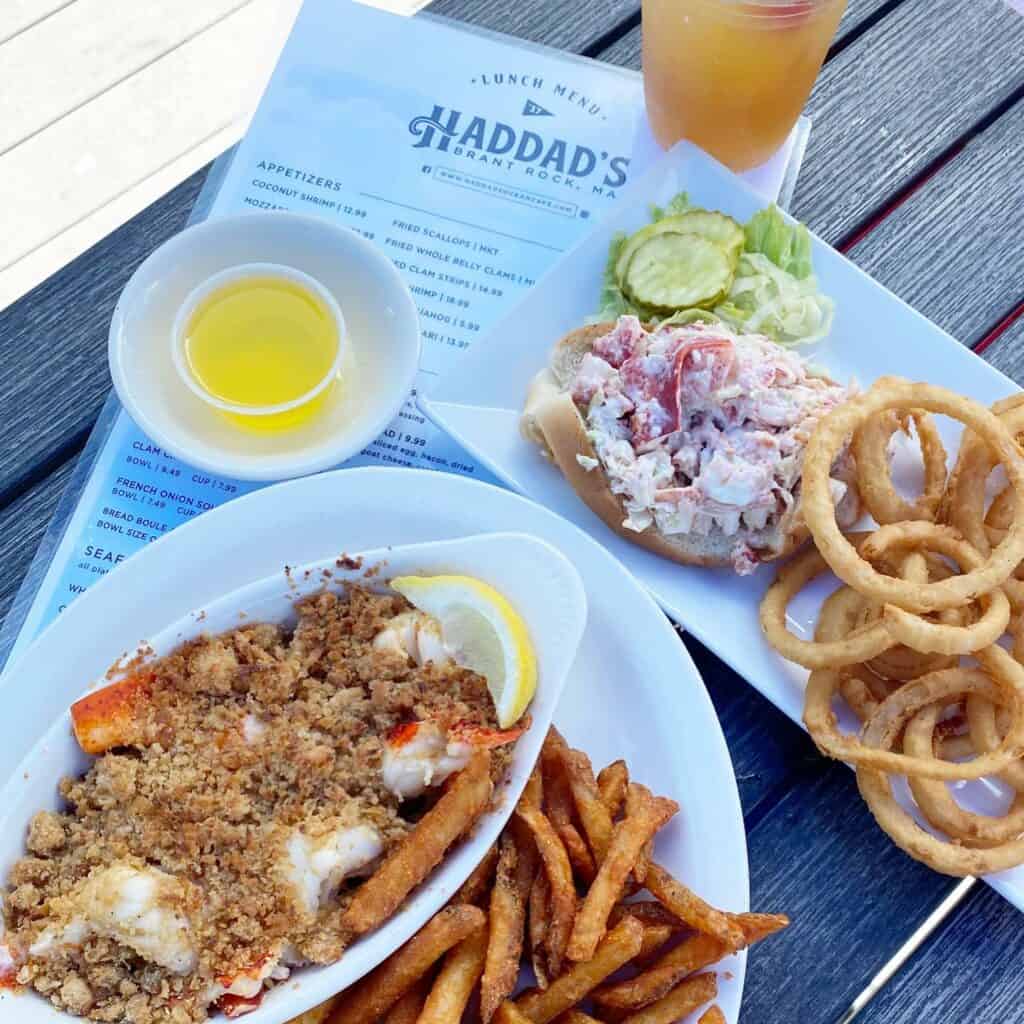 Source: Haddad's Ocean Cafe / Facebook
For a delicious seafood experience during your next visit to Massachusetts (MA), United States, make sure to check out Haddad's Ocean Café. The diner-style restaurant has been serving up fresh seafood dishes since its humble beginnings in 2001. It's located on the harbor, offering diners a breathtaking view of the ocean while they enjoy their meal.
Haddad's offers an extensive menu featuring all of your favorite seafood dishes along with some unique offerings such as fried calamari, mussels and clams fra diavolo, shrimp scampi and much more. Their signature dish is the famous New England Lobster Roll which consists of lightly-battered lobster served on a buttered roll with tartar sauce and coleslaw for an added kick.
12. Humarock Beach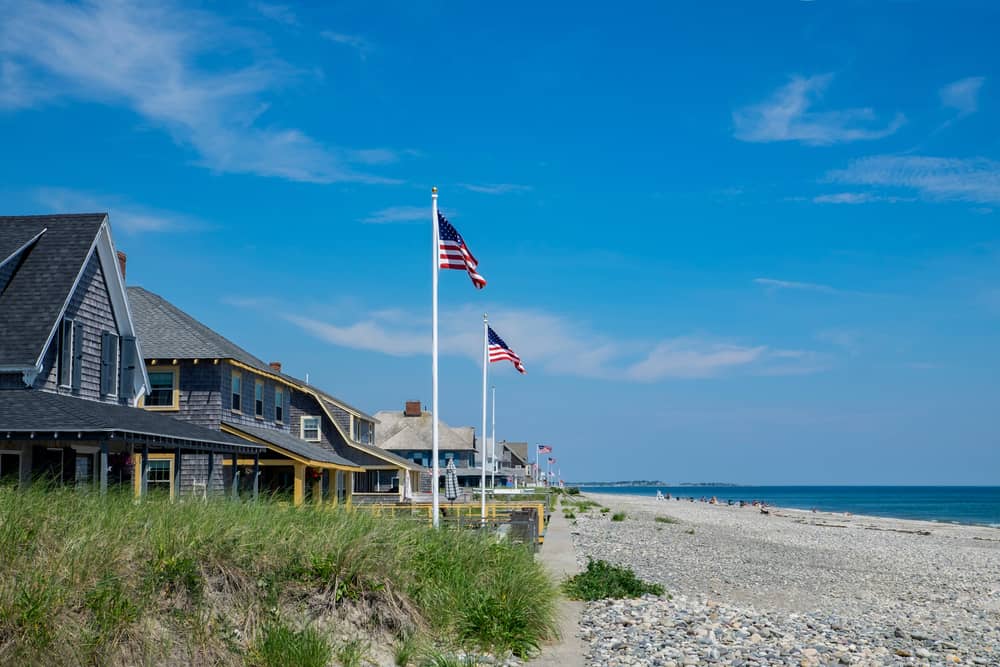 Source: Danita Delimont / shutterstock
Humarock Beach in Massachusetts (MA) is a popular destination for those looking to get away from the hustle and bustle of everyday life. Located on the south shore of MA, Humarock Beach offers stunning views of the Atlantic Ocean and provides ample opportunity to spend time with friends and family while enjoying activities such as swimming, fishing, kayaking, or simply relaxing on the beach.
The waters off Humarock Beach are known for their cleanliness and clarity, making it an ideal spot for swimming or taking a boat ride. Those who prefer to stay dry can take the scenic walk along the beach's edge which provides stunning views of both nature and wildlife. For those that want to explore further out into sea, there are numerous charter boats available in nearby towns which offer whale watching tours or deep-sea fishing trips.
13. Levitate Music and Arts Festival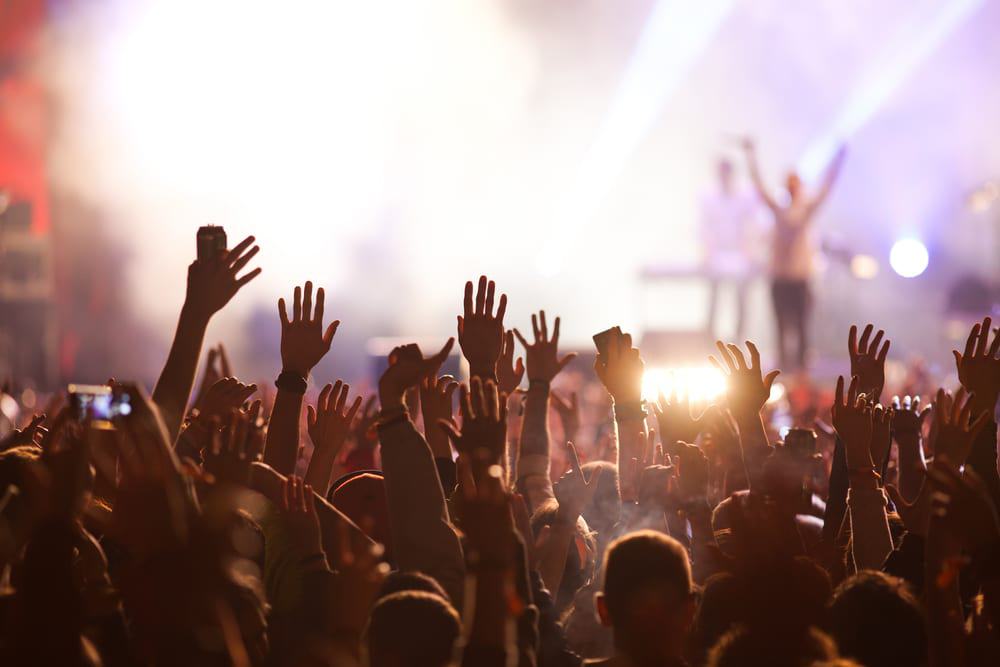 Source: Melinda Nagy / shutterstock
The 13th annual Levitate Music and Arts Festival returns to Marshfield, Massachusetts on July 8-10. This three-day music and arts festival brings together some of the most popular acts from all over the United States for an amazing weekend celebration. Fans can expect a lineup of critically acclaimed headliners such as Jack Johnson, John Mayer, Norah Jones, and more! In addition to the music, there will also be various art installations throughout the venue with visual displays from local artists. The festival takes place in a sprawling 130 acre outdoor setting that provides guests with plenty of space to move around while still allowing them to get close enough to enjoy their favorite performers. With food trucks, craft beverages and a variety of vendors offering unique items available for purchase onsite, this is an event that you won't want to miss! Get your tickets now before they sell out!
14. Marshfield Fair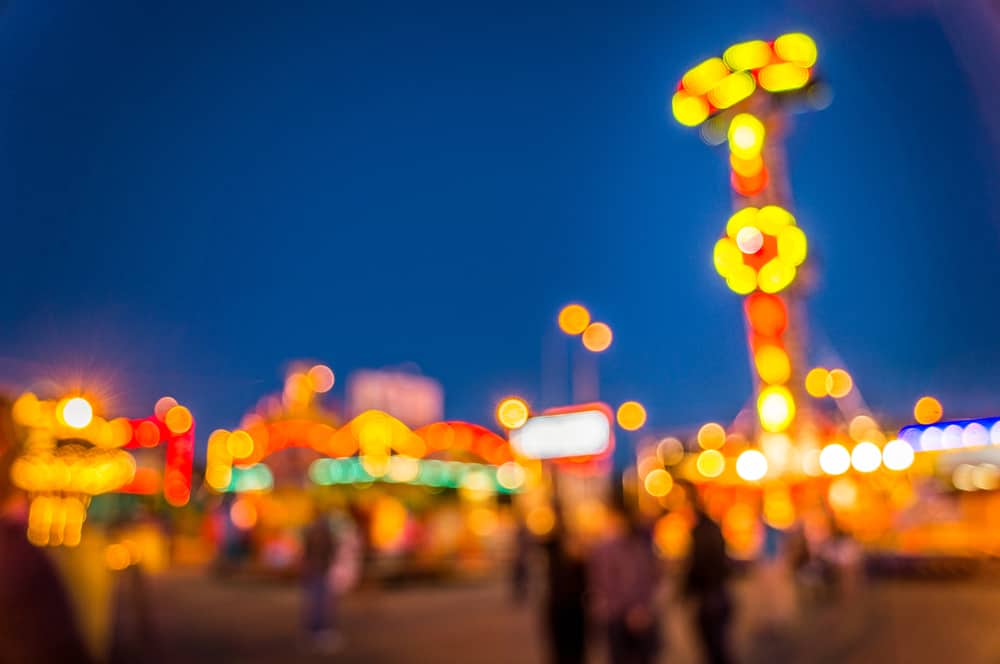 Source: zzphoto.ru / shutterstock
The annual Marshfield Fair in Massachusetts (MA), United States, is an event that should not be missed. Taking place on the grounds of the Marshfield Historical Society Museum, this beloved fair has been a treasured part of MA's heritage for over a century. Each year, it draws thousands of locals and visitors who come to enjoy all the fun activities and entertainment available at the fair.
From carnival rides to live music to unique vendors selling handmade goods, there's something for everyone at this charming family event. Guests can also get up close with farm animals such as horses, cows, pigs and chickens or take part in contests like pie-eating and wood-chopping competitions.
15. Fishing Charters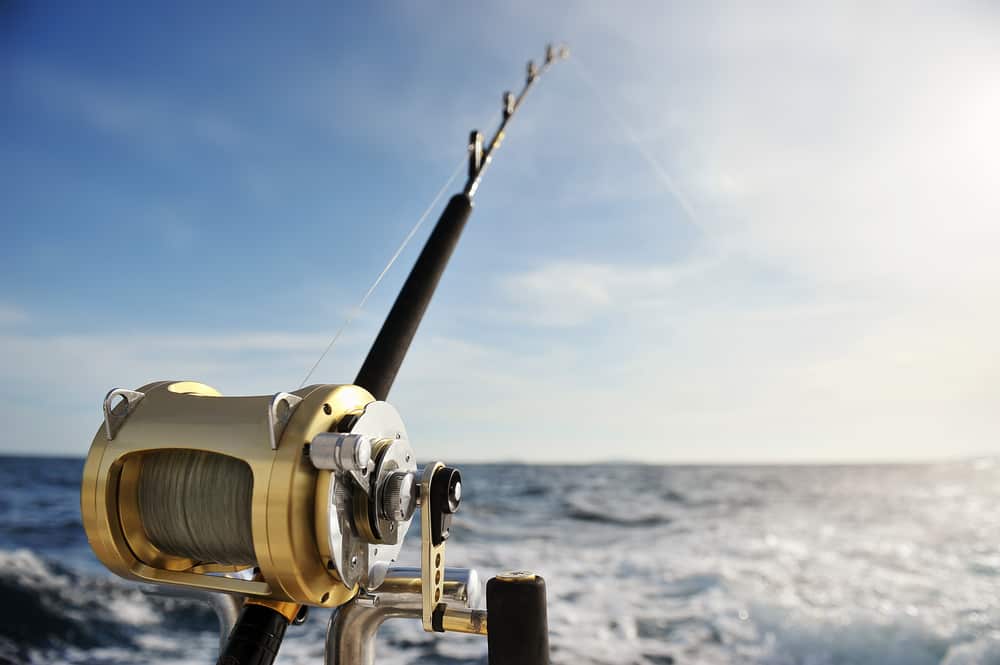 Source: Neophuket / shutterstock
Fishing charters in Massachusetts (MA) offer anglers the opportunity to experience some of the best sport fishing in the United States. From striped bass and bluefish to cod, haddock and flounder, you can find a variety of catches when going out on a charter. Whether you're a novice or an experienced fisherman, there's something for everyone off Massachusetts' coast.
Charters are operated by knowledgeable captains who know the waters like their backyards. Most trips last between 4-6 hours and provide all the necessary gear, bait and tackle to make your day successful. For bigger groups, some boats even offer accommodations such as air conditioning and bathrooms on board so that you can fish in comfort.
If you're looking for an exciting adventure, look no further than a fishing charter in Massachusetts!
In conclusion,Marshfield, MA is an excellent destination for those looking to explore and experience the beauty of the New England coastline. From its beautiful beaches to its rich history, there are plenty of things to do in this charming town. Whether you're looking for a relaxing beach day or a more active outdoor adventure, there's something to suit everyone's interests. With so many options available, Marshfield is sure to provide visitors with an unforgettable experience.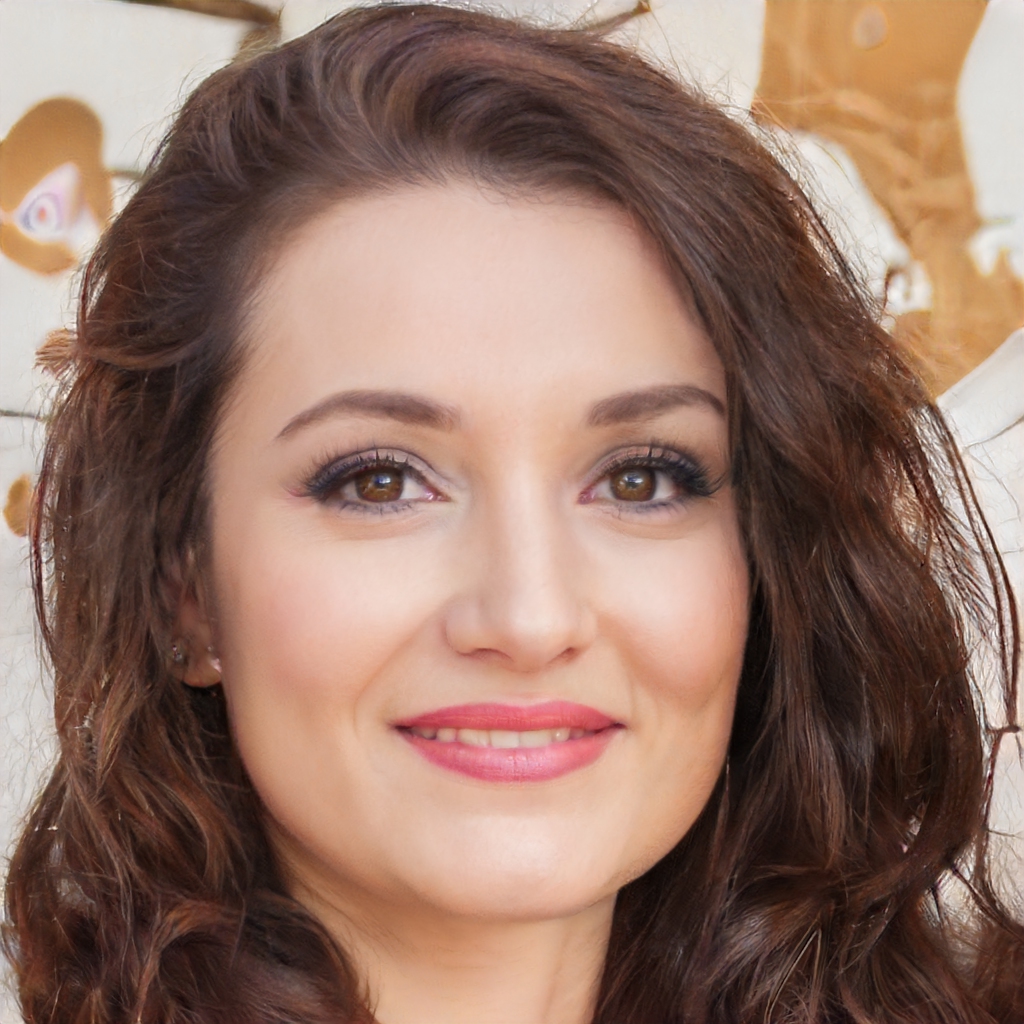 Meet Amelia, a wanderlust-filled travel blogger on a mission to explore the world one destination at a time. From backpacking through Southeast Asia to luxury escapes in Europe, Amelia has experienced it all and is here to share their tips, tricks, and favorite finds with fellow travelers. Follow Amelia on their journey as they discover new cultures, indulge in delicious cuisines, and create unforgettable memories.