Lynn, Massachusetts is a lovely city situated in Essex County and is just north of Boston. It is known for its vibrant culture, stunning waterfront views, and diverse attractions. With so much to do, it can be hard to narrow it down to just fifteen things. But luckily, I've done the work for you! From beaches to museums and historic sites, here are some of the best things to do in Lynn MA that will make your trip unforgettable.
1. Lynn Shore Reservation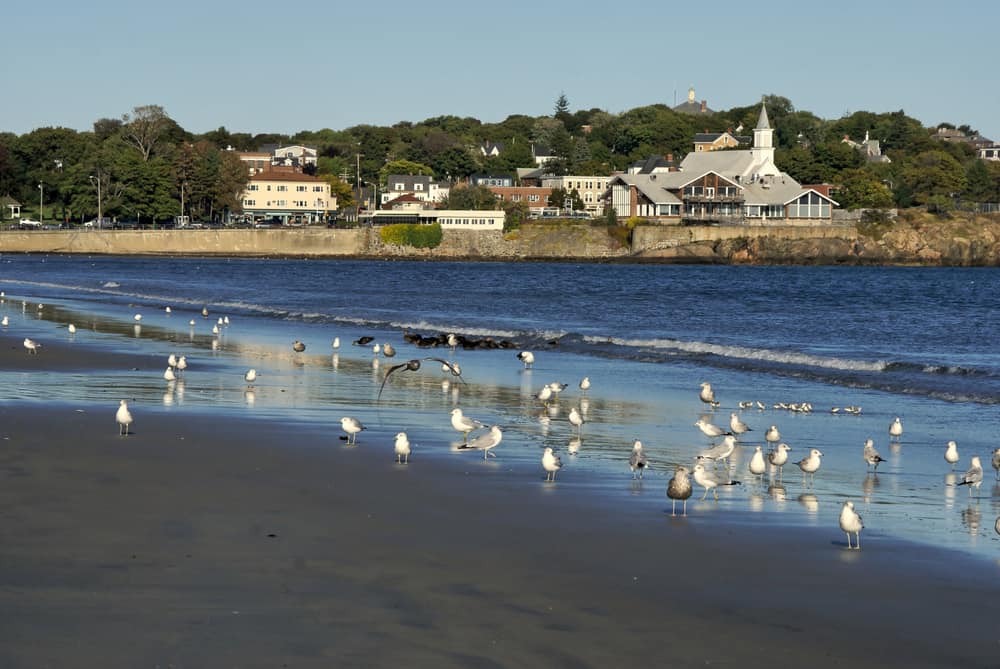 Source: Stephen Orsillo / shutterstock
Lynn Shore Reservation is a protected area located along the coast of Massachusetts, United States. Spanning an area of 48 acres, Lynn Shore Reservation is situated in Essex County and is part of the town of Lynn.
The reservation boasts incredible natural beauty with its rocky shoreline, salt marshes and sandy beaches providing visitors with stunning views. It also provides recreational opportunities such as fishing, swimming, sunbathing and beachcombing for visitors looking to relax or simply enjoy nature. In addition to the variety of activities available here at Lynn Shore Reservation, it also serves as an important habitat for many birds and other wildlife species that can be seen throughout the year.
For tourists seeking an outdoor adventure or locals looking for a peaceful respite from their daily lives, Lynn Shore Reservation offers something for everyone.
2. Downtown Lynn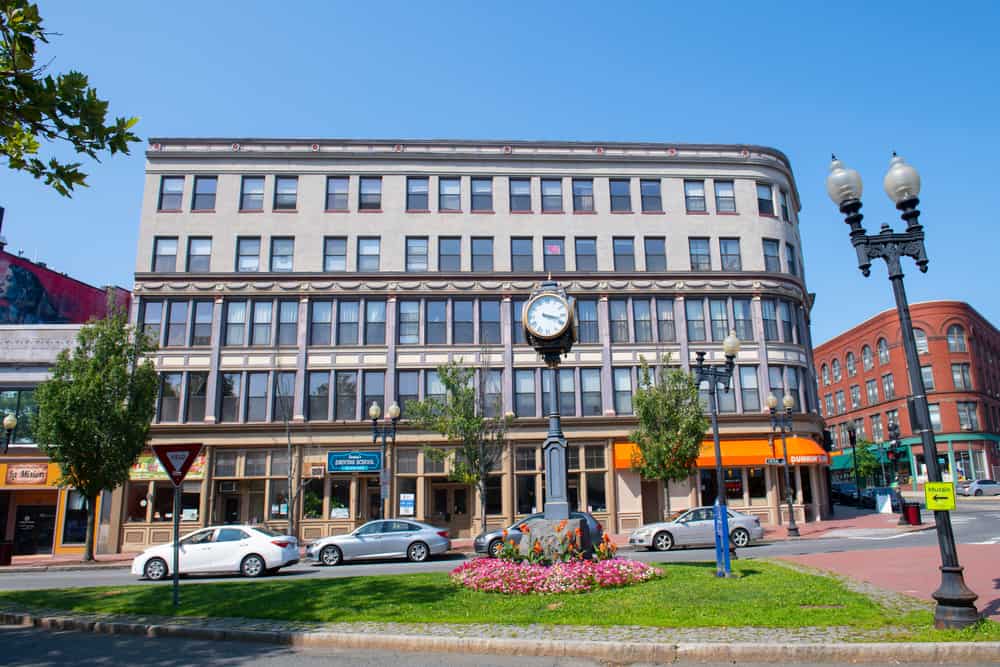 Source: Wangkun Jia / shutterstock
Downtown Lynn, Massachusetts is an area with a unique history and culture unlike any other in the United States. Located just 10 miles north of Boston and on the edge of the Atlantic Ocean, it has long been a center of economic activity. With its close proximity to both urban and rural areas, downtown Lynn is home to a wide variety of people and businesses. From its picturesque harbor views to its vibrant nightlife scene, there's something for everyone in this thriving city center.
In addition to popular attractions like the outdoor market along Exchange Street or the Lynn Museum/Lynn Arts Center at Market Square, Downtown Lynn offers plenty of opportunities for shopping, dining and entertainment. Its bustling streets are lined with restaurants offering cuisines from around the world as well as local favorites. The many stores provide shoppers with everything from clothing to books to jewelry.
3. Lynn Museum and Historical Society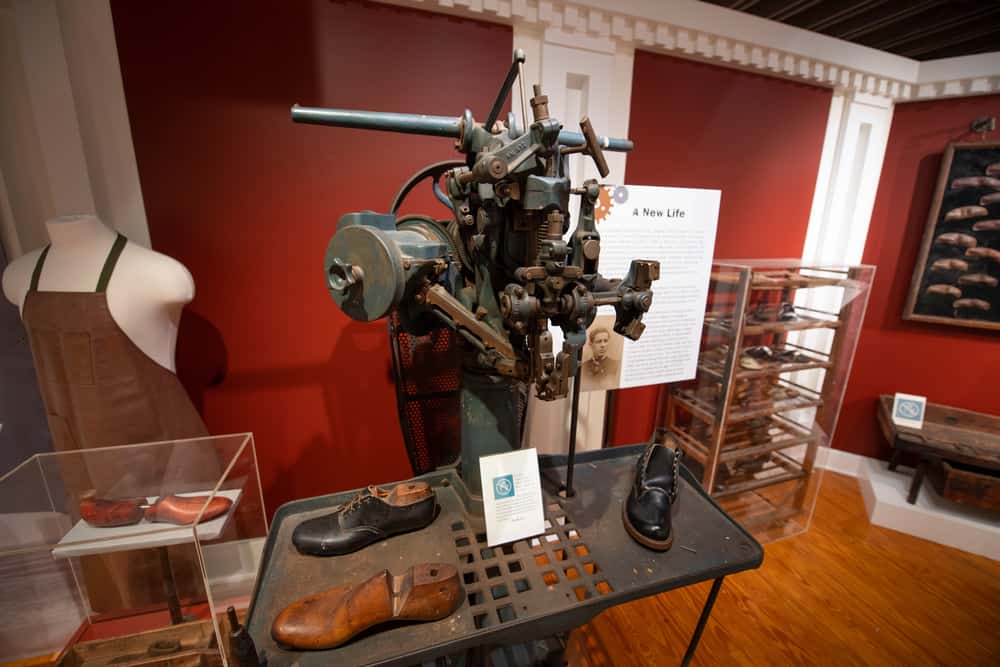 Source: Wangkun Jia / shutterstock
The Lynn Museum and Historical Society, located in the city of Lynn in Massachusetts (MA), is a vibrant cultural center for anyone interested in learning more about the history of the United States. The museum hosts regular exhibitions and events that focus on telling stories from both local and global history. Through its expansive collection of artifacts, documents, photographs, publications, and artwork dating back to the colonial period, visitors can gain insight into how our country has evolved over time.
The museum also offers educational programs for all ages including field trips to historical sites around MA as well as lectures and hands-on activities for children. Additionally, there are frequent book clubs that meet at the museum to discuss various topics related to American history. Finally, those who want to dive deeper into regional history can take part in genealogy research classes which use artifacts from the museum's collection as primary sources.
4. Lynn Woods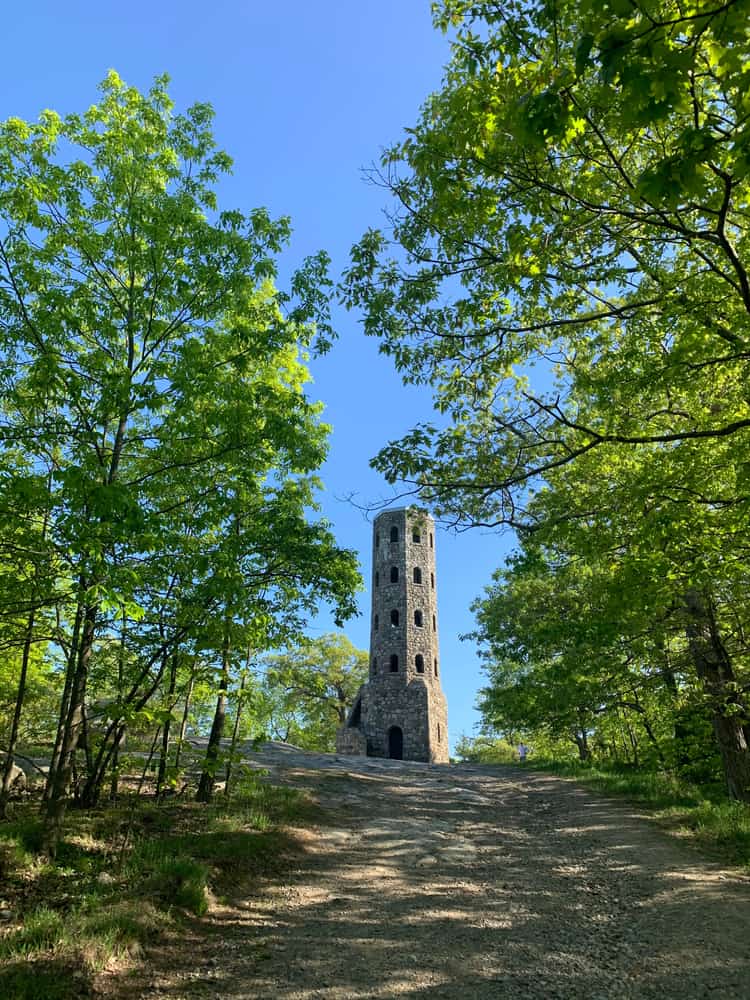 Source: Zach Barbosa / shutterstock
The Lynn Woods in Massachusetts is one of the largest urban parks in the United States. Located just six miles north of Boston, Lynn Woods has been a popular tourist attraction since its creation in 1884. Spanning over 2,200 acres, the park offers visitors a variety of activities and stunning views that can be seen from one of its many peaks.
Lynn Woods is home to several trails for hiking and mountain biking with difficulty levels ranging from beginner to expert. The park also boasts two large reservoirs – Sluice Pond and Folly Pond – perfect for fishing or bird-watching during the warmer months. In addition, there are several picnic areas as well as an outdoor amphitheater where local festivals are held throughout the year.
5. Northern Strand Community Trail (Bike to the Sea Trail)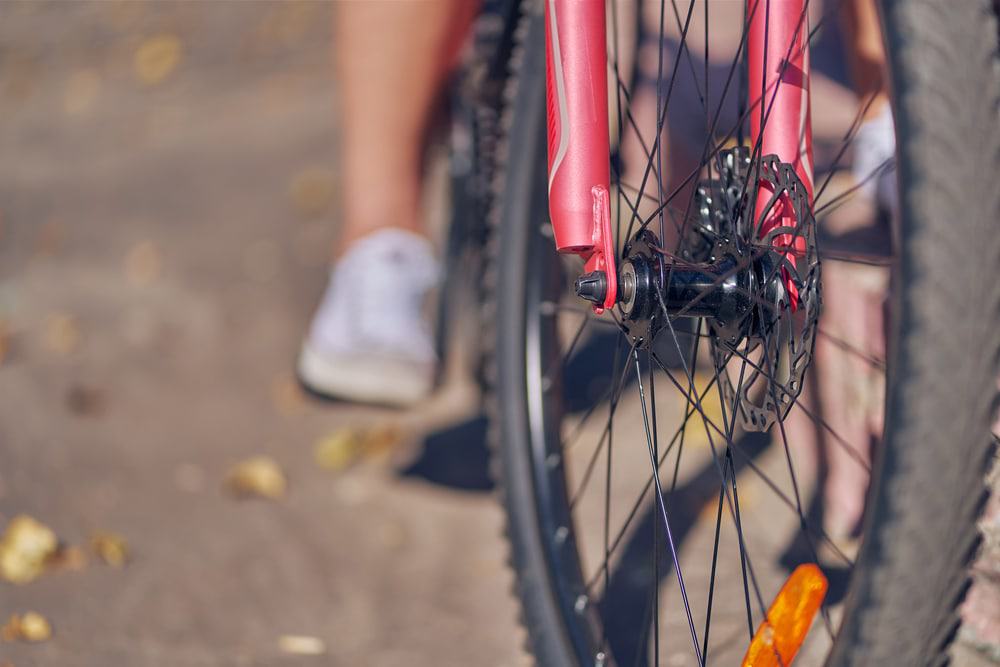 Source: AStolnik / Shutterstock
The Northern Strand Community Trail is a multi-use path running through Massachusetts (MA). This trail, also known as the Bike to the Sea Trail, stretches for 15 miles from Everett to Revere. It is an excellent way for hikers and bikers alike to view the beauty of MA.
This trail is unique in that it runs along three abandoned railway lines and passes through several different towns such as Malden, Medford, Somerville and Chelsea. Along this trail you'll find plenty of spots for rest or even a picnic lunch with family or friends. The trail also connects with other trails such as the Mystic River Reservation and Middlesex Fells Reservation which offer additional recreational activities including fishing, kayaking, bird watching and more!
The Northern Strand Community Trail offers a great opportunity to explore MA while getting some fresh air at the same time.
6. High Rock Tower Reservation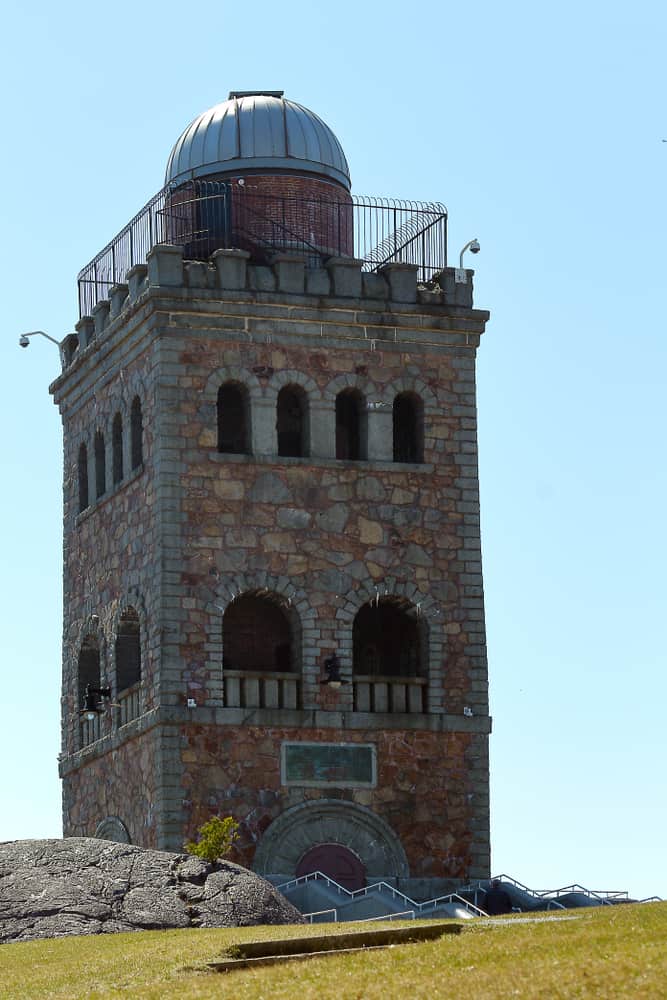 Source: Faina Gurevich / shutterstock
High Rock Tower Reservation, located in Lynn, Massachusetts, is a beautiful and historic spot that offers stunning views of the city of Boston. This park was opened to the public in 1895 and has since become a popular destination for both locals and tourists alike. Located on an 80-acre peninsula between Revere Beach and Nahant Beach, High Rock Tower Reservation offers visitors panoramic views of the Atlantic Ocean as well as several islands offshore from MA. The reservation is also home to many unique species of animals such as seals, eiders, ducks, oyster catchers and more.
7. Lynn Memorial Auditorium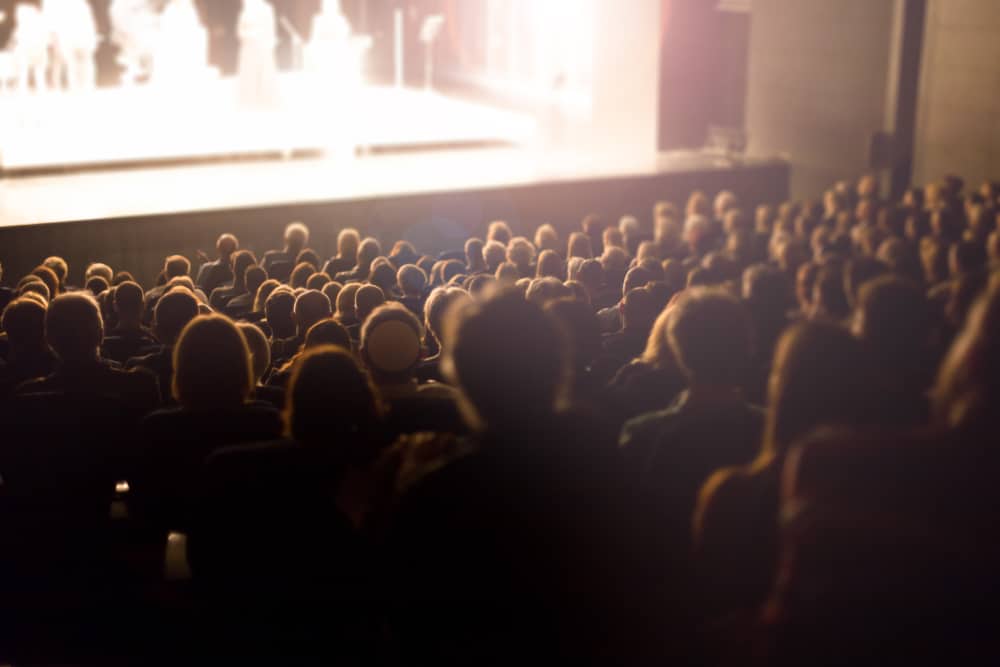 Source: aerogondo2 / shutterstock
Lynn Memorial Auditorium is a historical landmark located in Lynn, Massachusetts. Built in 1922, the venue features an ornate and majestic interior design that is reminiscent of the grandeur and opulence of theatres from early 20th century America. As one of the oldest auditoriums in the United States, it has served as a hub for entertainment and cultural events for nearly a century.
The building was originally built as part of a project to construct public amenities throughout Lynn. It was funded through donations from local businesses and citizens who wanted to create an affordable place for people to enjoy concerts, shows, plays and other forms of entertainment. Since its construction, Lynn Memorial Auditorium has been home to numerous musical acts including Bruce Springsteen, Count Basie Orchestra and Duke Ellington Orchestra. It also hosts lectures by prominent speakers such as President Barack Obama who visited in 2013.
8. Lynn Shore Promenade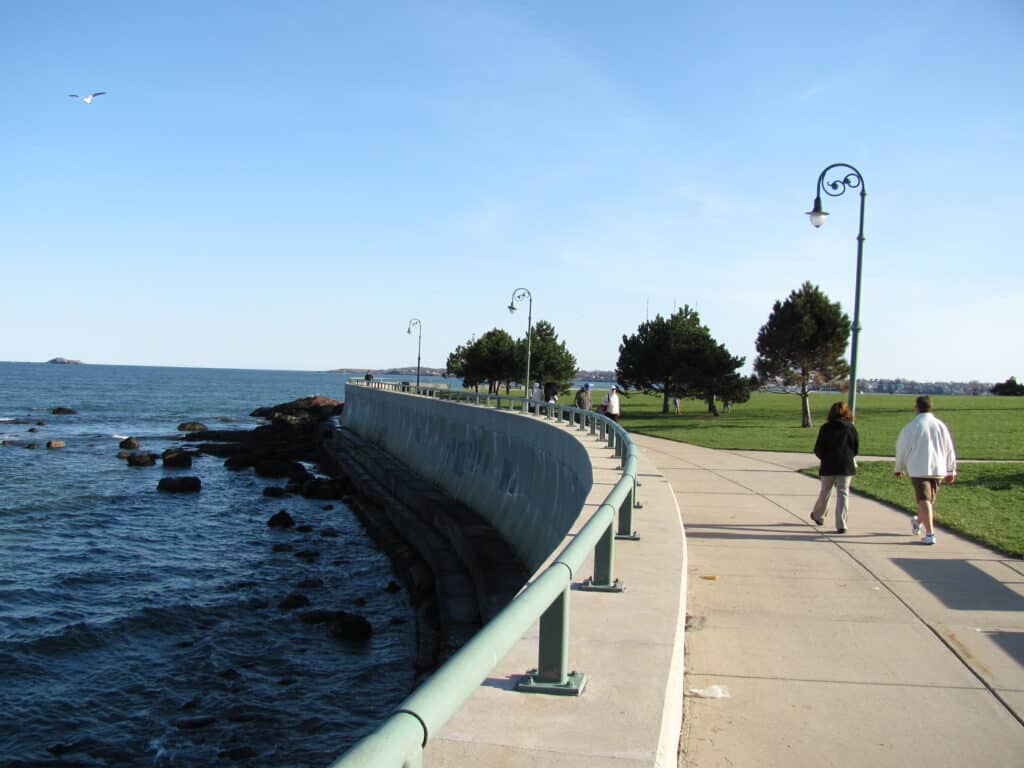 Source: John Phelan / Wikimedia | CC BY 3.0
The Lynn Shore Promenade is a popular destination for visitors to the state of Massachusetts (MA). Situated along Lynn's shoreline, this iconic promenade offers breathtaking views of the Atlantic Ocean, making it a must-see for any traveler. From leisurely strolls along the boardwalk to dining al fresco at one of the many eateries, there are plenty of activities and attractions to keep visitors entertained.
Originally constructed in 2007, the Lynn Shore Promenade was created by local residents who wanted to create an inviting spot for people from all over the United States to enjoy. The entire area spans nearly two miles in length and includes various amenities such as benches and seating areas, fountains and gardens, public art installations and recreational spaces. There are also plenty of opportunities for fishing or birdwatching near the harbor.
9. Red Rock Park

Source: massmatt / Flickr | CC BY
Red Rock Park in Massachusetts is a popular destination for outdoor enthusiasts looking to explore the beauty of the United States. Located in MA, this park offers stunning views, plenty of fun activities and lots of wildlife to discover. From hiking trails to beachside swimming spots, Red Rock Park has something for everyone with its sprawling landscape filled with natural wonders.
The park's numerous trails provide spectacular views and interesting terrain for hikers and mountain bikers alike. With nearly seven miles of trails winding through scenic terrain, visitors can take their time exploring the area and discovering its many hidden gems. In addition to hiking trails, Red Rock Park also features a large beach that is perfect for relaxing by the shore or taking a dip in the cool water. There are also picnic areas, play structures and several fishing spots located throughout the park that offer an opportunity to enjoy nature at its finest.
10. Saugus Iron Works National Historic Site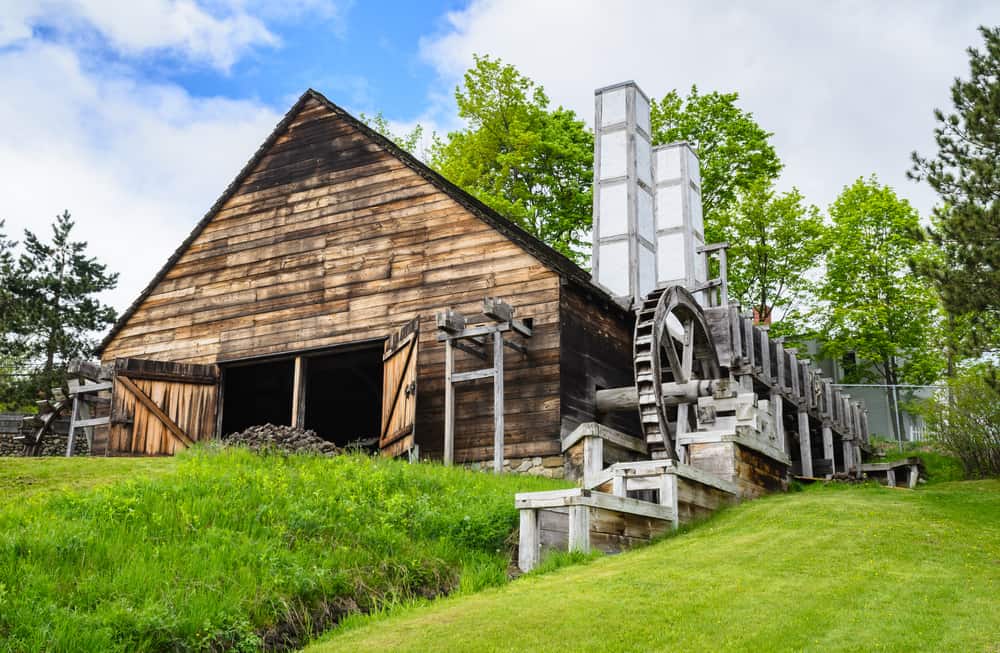 Source: Zack Frank / shutterstock
The Saugus Iron Works National Historic Site in Massachusetts is a living history site that preserves the first successful integrated iron works in the United States. Located in Saugus, MA, it was established by John Winthrop Jr., and built between 1645 and 1650. This industrial complex produced tools, utensils and weapons during a time of rapid expansion in Puritan New England and was central to the economic growth of the area.
Visitors are invited to step back into 17th century Puritan New England to explore this unique site with its reconstructed blast furnace, forge, rolling and slitting mill. Onsite interpreters demonstrate how these early settlers turned bog ore into quality iron products using traditional techniques such as charcoal forges, hand-powered hammers and water-powered trip hammers.
11. Lynn Heritage State Park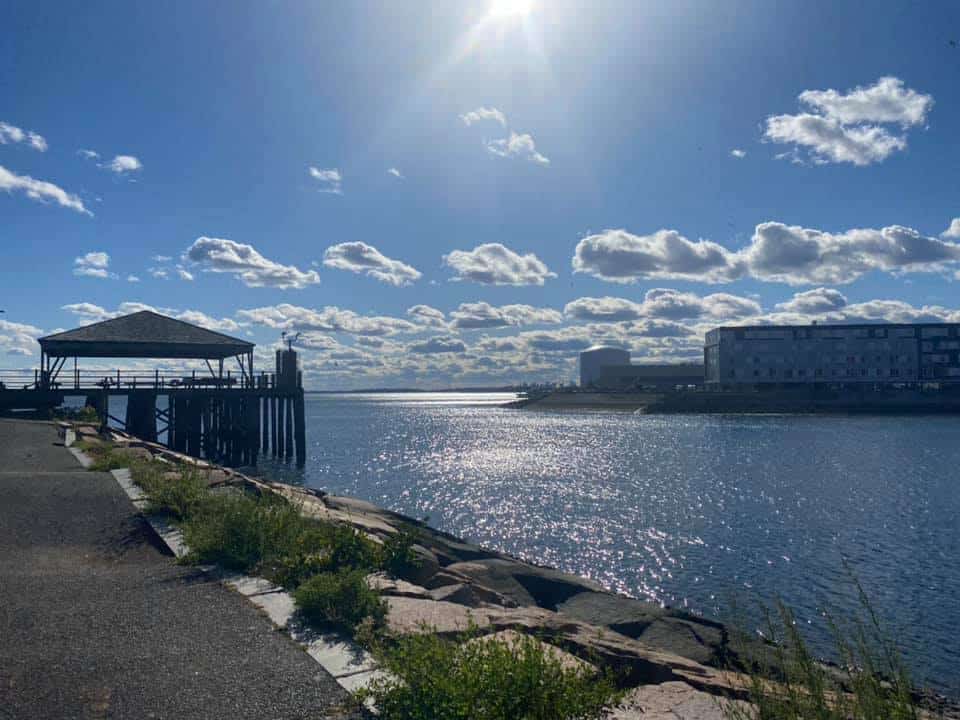 Source: Eric Lesser / Facebook
Lynn Heritage State Park, located in Lynn, Massachusetts (MA), is a much-beloved destination for locals and visitors alike. From swimming and fishing to picnicking and sunbathing, the park offers something for everyone. Boasting nearly 20 acres of beach along the oceanfront, the park has been a popular spot since it was opened in 1966.
In addition to its expansive beach area, Lynn Heritage State Park also has several attractions that make it an ideal spot for leisure activities. Visitors can find walking trails and outdoor amphitheaters dotted throughout the park, as well as picnic tables perfect for enjoying lunch with friends or family. With its stunning views of nearby Nahant Bay and easy access from major highways such as Interstate 95 and Route 1A, this United States state park is truly a gem of Massachusetts' coastline that should not be missed!
12. Grand Army of the Republic Museum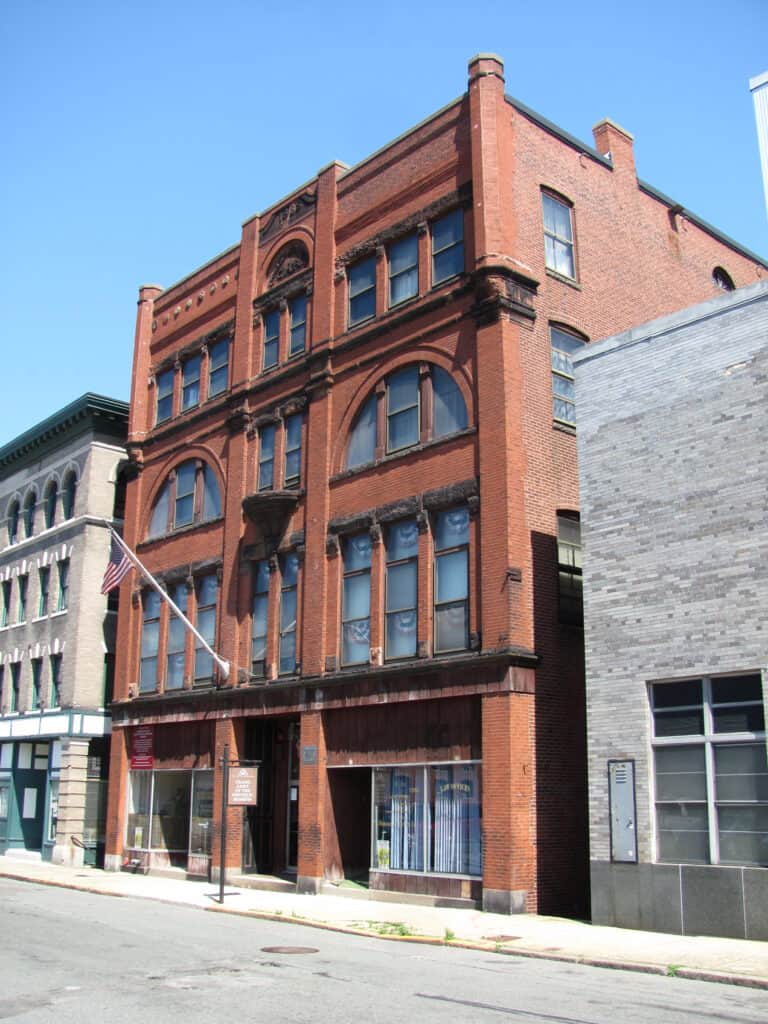 Source: John Phelan / Wikimedia | CC BY 3.0
The Grand Army of the Republic Museum in Massachusetts is a unique and memorable attraction for visitors to the United States. The museum, located in Worcester MA, was founded to honor Union Civil War veterans who served in the Grand Army of the Republic (GAR). Since its opening in 1895, it has become one of America's most renowned memorials dedicated to fallen soldiers from this era.
The museum offers multiple exhibits featuring artifacts from various branches within GAR as well as original photographs and documents about some of our nation's most iconic Civil War battles. Visitors can explore interactive displays that illustrate how life was during this time period, including war-strategies used by GAR leaders and even letters written home by soldiers on active duty. Through these exhibits, visitors gain an understanding and appreciation for those who served during this tumultuous period in US history.
13. Capitol Diner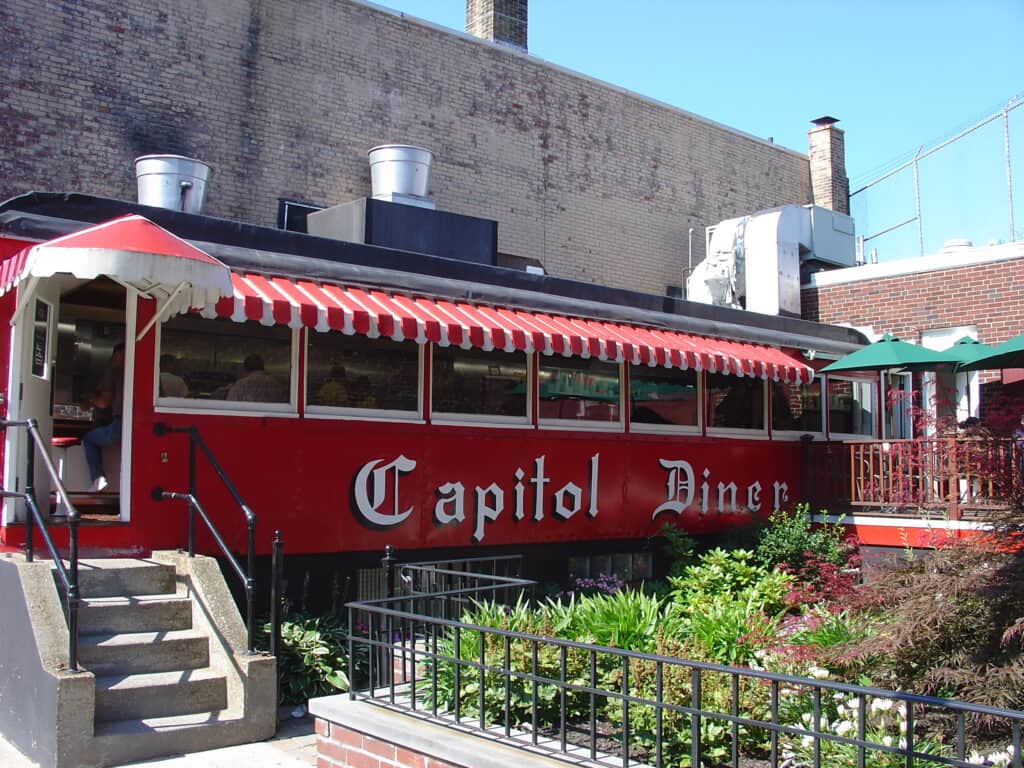 Source: Ethomsen / Wikimedia | CC BY-SA 3.0
Nestled in the heart of Massachusetts is a beloved diner called Capitol Diner. For over 50 years, locals and tourists alike have come to enjoy the classic American fare found at this family-run establishment. It's one of those places that has become a mainstay for many families – where you can always expect friendly service and delicious home cooked meals.
The menu features all the classic diner staples like burgers and fries, as well as creative creations from their house specialties such as their famous Reuben sandwich. Whether you're looking for breakfast or dinner, there's something here to satisfy every palate and budget. There are also vegetarian options available as well, making it an ideal destination for anyone who wants a tasty meal without breaking the bank.
14. Pine Grove Cemetery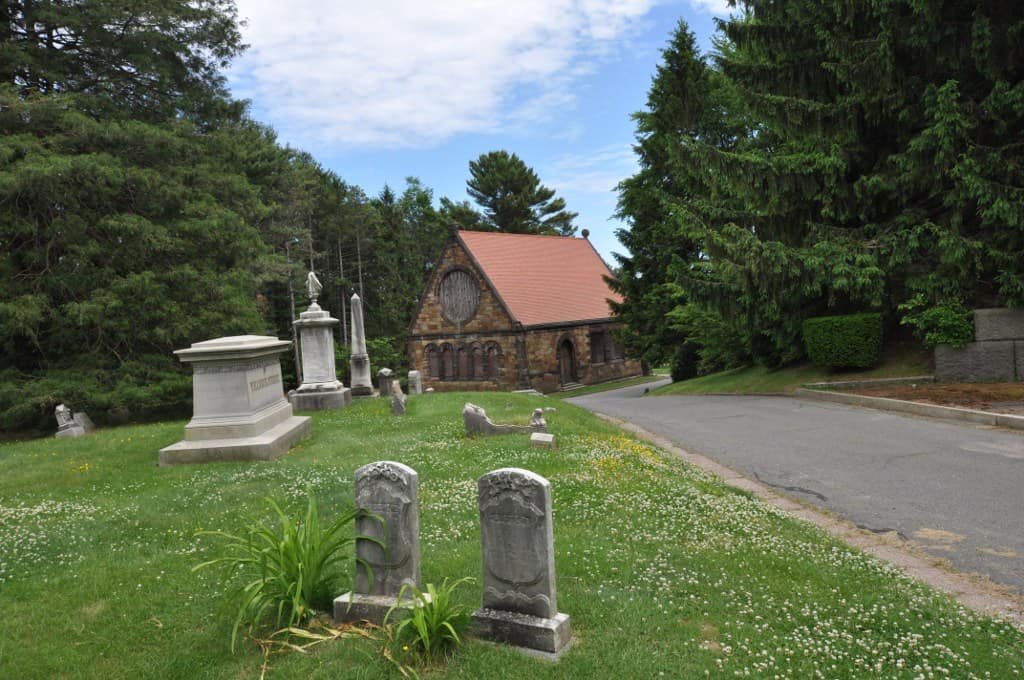 Source: User:Magicpiano / Wikimedia | CC BY-SA 4.0
Pine Grove Cemetery is a historic cemetery located in the city of Massachusetts, United States. Established in 1873, it serves as a final resting place for American veterans, prominent figures and other citizens of Massachusetts. It is one of the oldest cemeteries in the state and has since become an important historical landmark.
The main attraction at Pine Grove Cemetery is its monuments and memorials that honor those who have passed away throughout the years. These monuments were designed to pay tribute to heroes from World War I, World War II and other wars as well as prominent individuals from Massachusetts. The cemetery also features memorial gardens dedicated to veterans and their families. In addition, there are several outdoor areas where visitors can relax or take a stroll through nature trails to appreciate its beauty.
15. Nahant Beach Reservation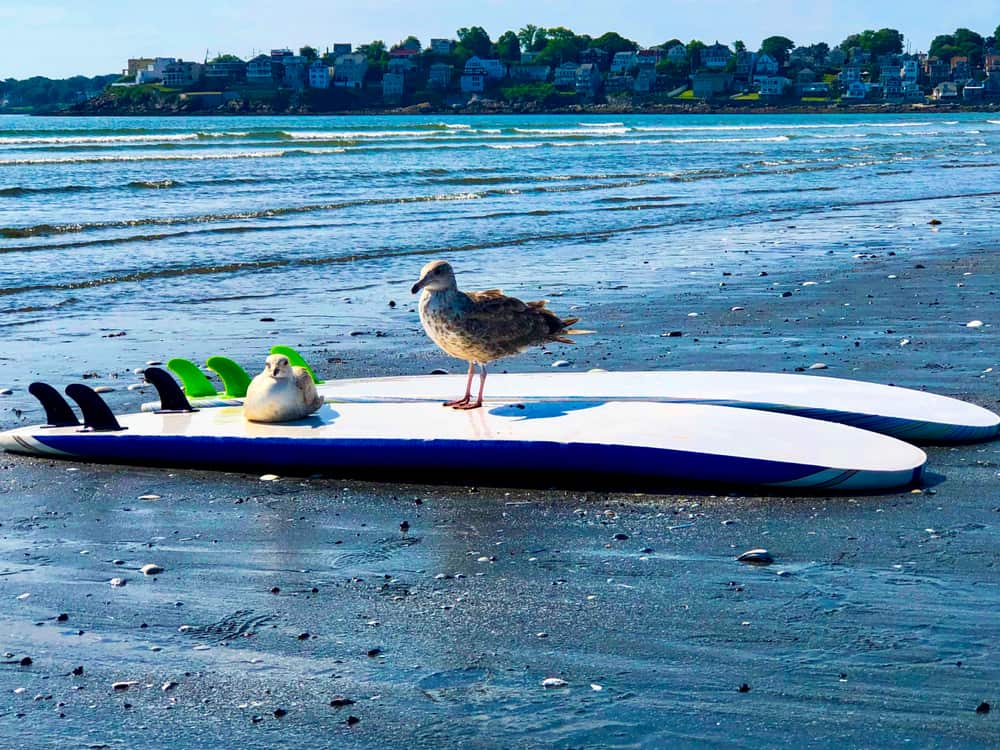 Source: MUKIKL / shutterstock
Nahant Beach Reservation in Massachusetts is one of the most beautiful and serene places on the east coast of the United States. Nestled along the Atlantic Ocean, visitors come from far and wide to experience this stunning destination. From its sun-drenched beaches to its spectacular natural views, Nahant Beach Reservation offers something for everyone.
The Nahant Beach Reservation covers nearly 600 acres of land, including 8 miles of beachfront along Massachusetts's North Shore. The reservation also includes a variety of ecosystems, such as sand dunes, tidal flats, salt marshes, and coastal forests that are home to a wide variety of birds and other wildlife. Visitors can explore the area on their own or take guided tours by boat or kayak. There are also plenty of opportunities to swim in the ocean or relax on one of many sandy beaches.
In conclusion,Lynn, MA is the perfect destination for anyone looking for a vibrant and diverse place to explore. From its iconic art galleries and cultural institutions to its award-winning seafood restaurants and outdoor activities, this city is sure to have something for everyone. Whether you're looking for a quiet getaway or an exciting night on the town, Lynn has it all! So what are you waiting for? Plan your trip today and experience the best that Lynn has to offer!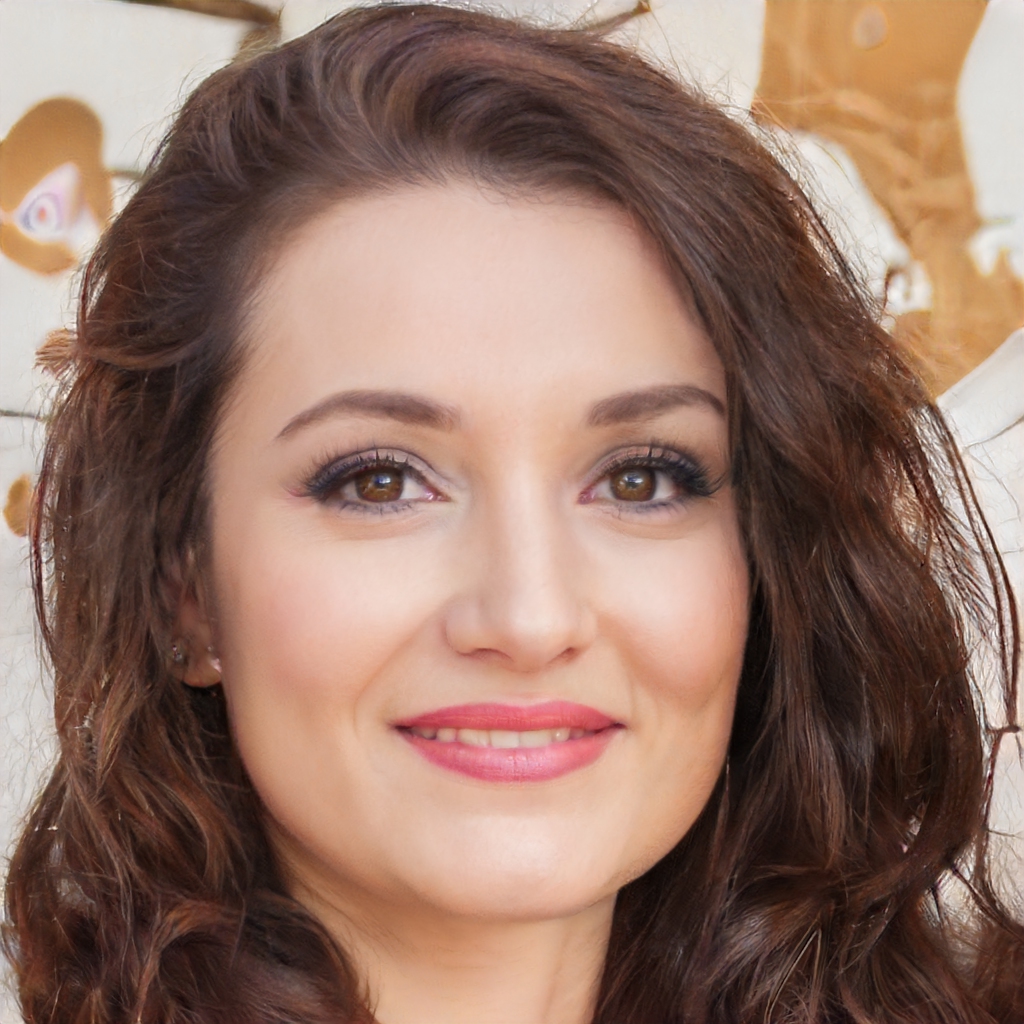 Meet Amelia, a wanderlust-filled travel blogger on a mission to explore the world one destination at a time. From backpacking through Southeast Asia to luxury escapes in Europe, Amelia has experienced it all and is here to share their tips, tricks, and favorite finds with fellow travelers. Follow Amelia on their journey as they discover new cultures, indulge in delicious cuisines, and create unforgettable memories.