Fall River, Massachusetts is a beautiful town full of history, culture, and outdoor activities. With plenty to see and do, Fall River is a great destination for visitors of all kinds. From exploring the area's natural attractions to visiting some of its most notable sites, there are many opportunities to experience the best of what Fall River has to offer. Here are 15 of the best things to do in Fall River MA, whether you're looking for something fun and exciting or more relaxing and educational.
1. Battleship Cove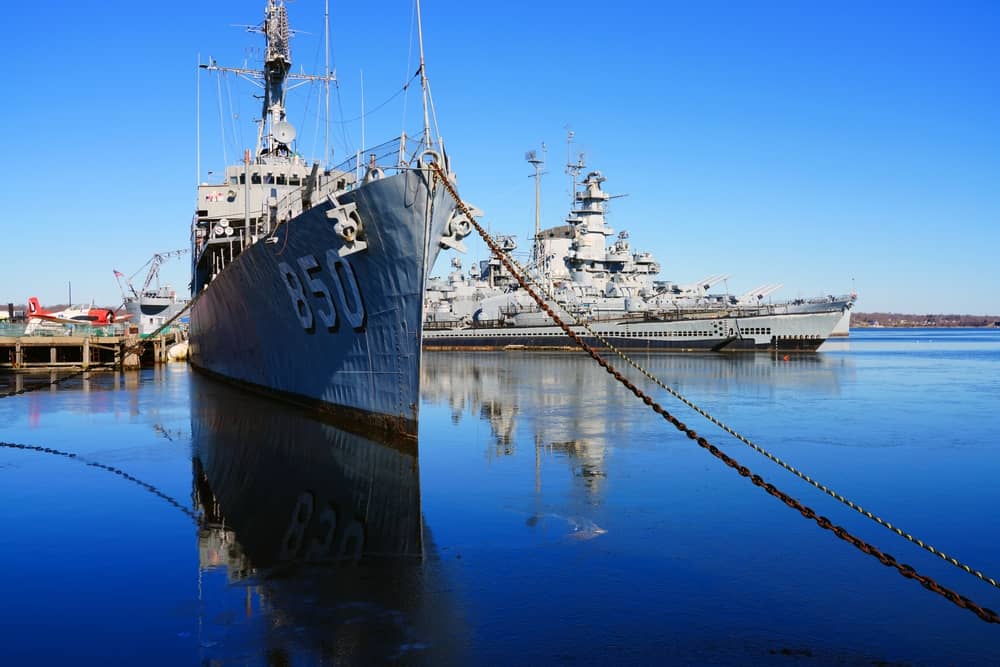 Source: EQRoy / shutterstock
Battleship Cove, located in Fall River, Massachusetts (MA), is the United States' largest maritime museum. The iconic attraction contains five National Historic Landmarks and offers visitors an immersive experience of life on a Navy ship. It features numerous artifacts from various wars and is a great educational resource for those interested in naval history.
The main feature of Battleship Cove is the USS Massachusetts, one of the longest-serving battleships in U.S. Navy history. Visitors can explore decks, turret displays and other areas that have been restored to their original condition when she served during World War II. Guests also have access to other vessels such as PT boats, destroyers and submarines that are part of the museum's collection.
2. Lizzie Borden House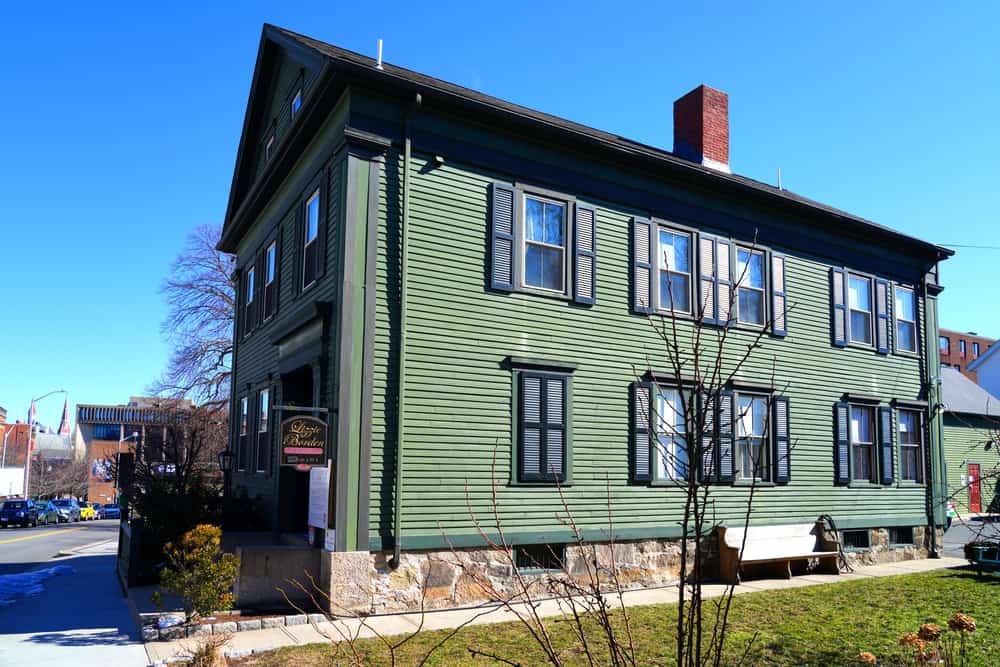 Source: EQRoy / shutterstock
The Lizzie Borden House in Fall River, Massachusetts is a historic landmark that has become one of the most visited and talked about places in the United States. Built in 1845, it was the home of Andrew and Abby Borden, who were brutally murdered here in August 1892. Since then, the house has become known for its mysterious past and captivating stories surrounding their deaths.
Despite being over 125 years old, the house has been preserved to its original state from when Andrew and Abby lived there—complete with period furniture from the late 19th century. Visitors have reported experiencing odd phenomena while on tours of the house such as ghostly figures or strange noises coming from inside empty rooms. It's no wonder why this eerie spot still attracts tourists to this day—many seeking a supernatural experience or just simply intrigued by its notorious history.
3. Maritime Museum at Battleship Cove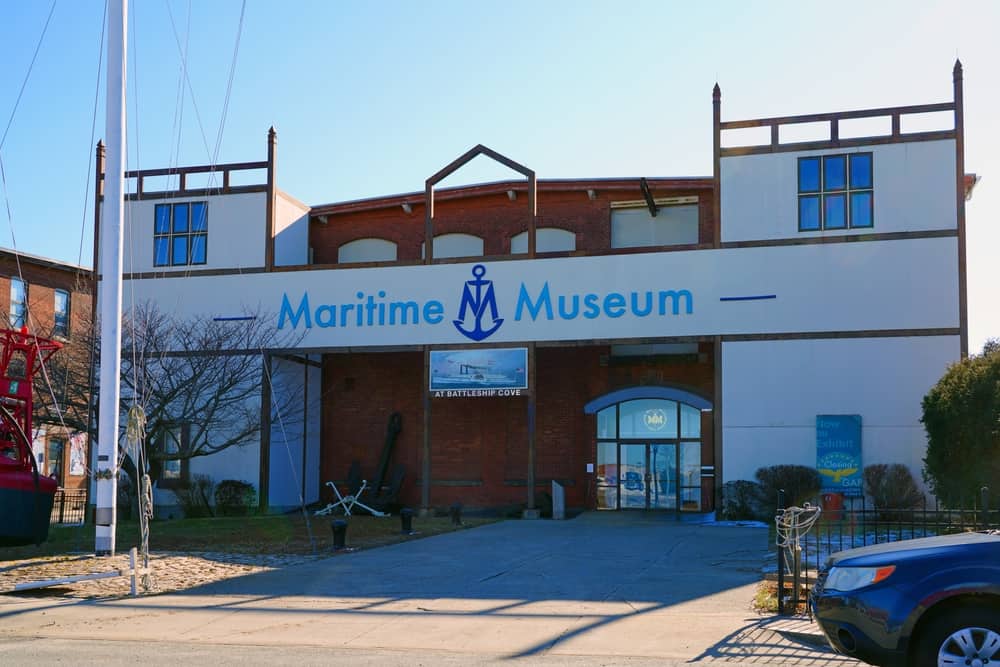 Source: EQRoy / shutterstock
The Maritime Museum at Battleship Cove, located in Fall River, Massachusetts (MA), is the largest maritime museum in the United States. It offers visitors a unique opportunity to explore more than 200 years of naval history and experience life on an authentic battleship. This incredible destination provides educational programs, interactive exhibits, artifacts, and docent-led tours aboard some of America's most historic fighting ships.
At Battleship Cove, visitors can stroll through five National Historic Landmark vessels—the Destroyer Joseph P. Kennedy Jr., Submarine Lionfish, PT Boats 617 & 796, Coast Guard Cutter Courageous and the grand flagship Massachusetts—and gain insight into how these vessels were utilized by their respective military branches over time. With each vessel comes stories about remarkable service members who served with bravery and honor during World War II and other conflicts throughout our nation's history.
4. Fall River Historical Society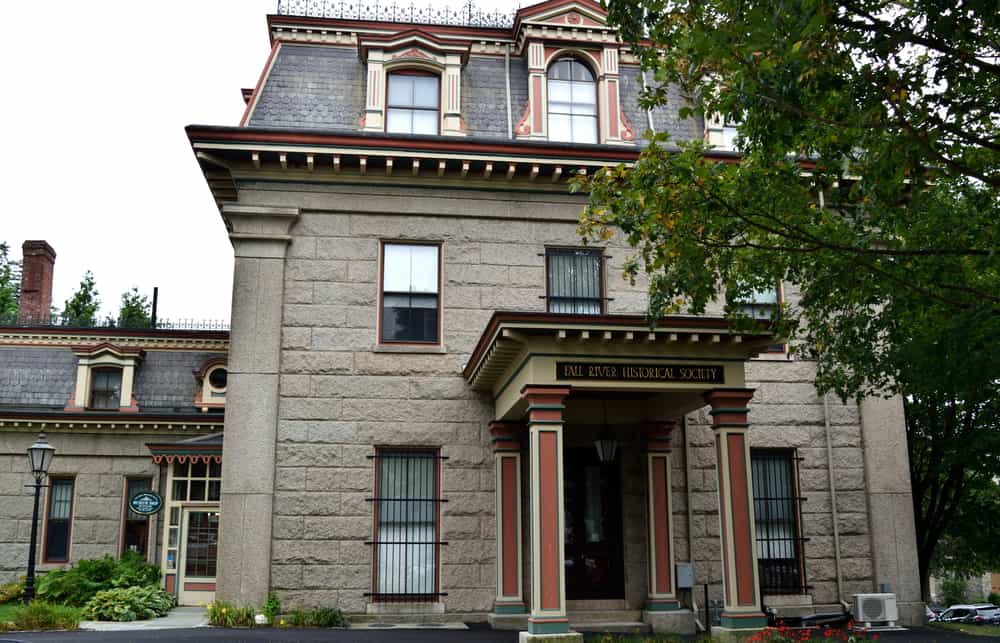 Source: WanderRoamRove / shutterstock
The Fall River Historical Society, located in the city of Fall River in Massachusetts, exists to celebrate and preserve the area's rich history. Established in 1891, it is one of the oldest historical societies in the United States. It works hard to collect items and documents pertaining to the city's heritage, as well as hosting events that are both educational and enjoyable.
The society hosts a wide range of programs each year aimed at teaching visitors about Fall River's past. From field trips to lectures, there is something for everyone at this historical center. Visitors can also explore their impressive museum that displays artifacts from local businesses and families throughout history. Additionally, they host special exhibits on specific topics such as the War of 1812 or early settlers in the area.
Fall River Historical Society aims to share its passion for preserving local history with everyone who visits their facilities.
5. Fall River Heritage State Park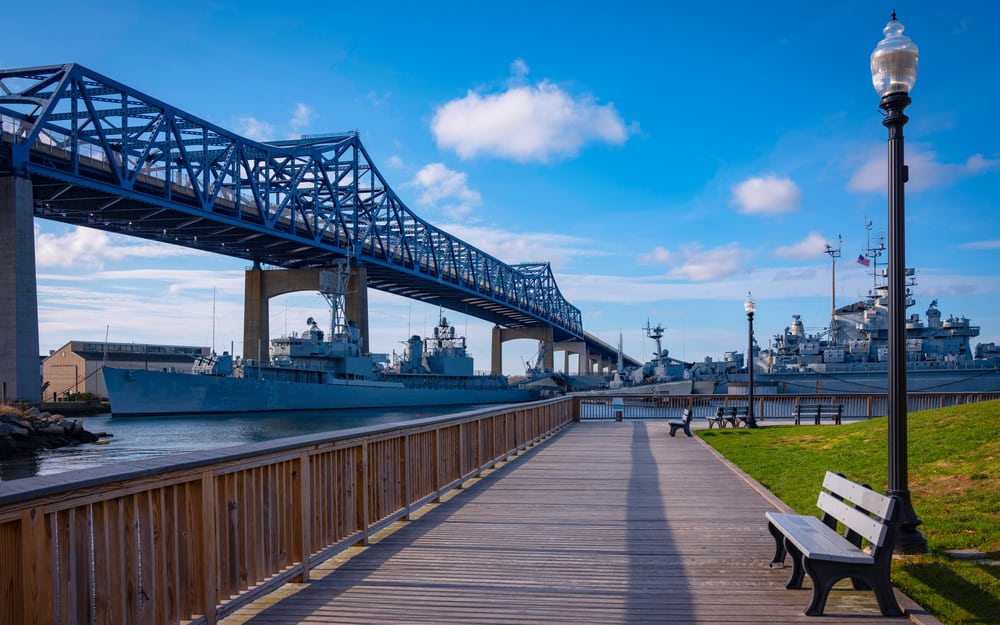 Source: NayaDadara / shutterstock
Fall River Heritage State Park is located in the small town of Fall River, Massachusetts. It is a public park that offers visitors the opportunity to explore the history and natural beauty of this historic city. Located on a former industrial site, the park covers 25 acres along with access to Battleship Cove and Mount Hope Bay.
The park offers a variety of activities such as picnicking, hiking, biking, fishing and kayaking. Visitors can also check out some of the historical sites inside the park which include an old locomotive engine house, a water turbine building, a lighthouse and several other artifacts from past eras. The Visitor Center provides visitors with more information about local history as well as exhibits about different aspects of life in Fall River during its heyday in the late 19th century.
6. Portuguese Cuisine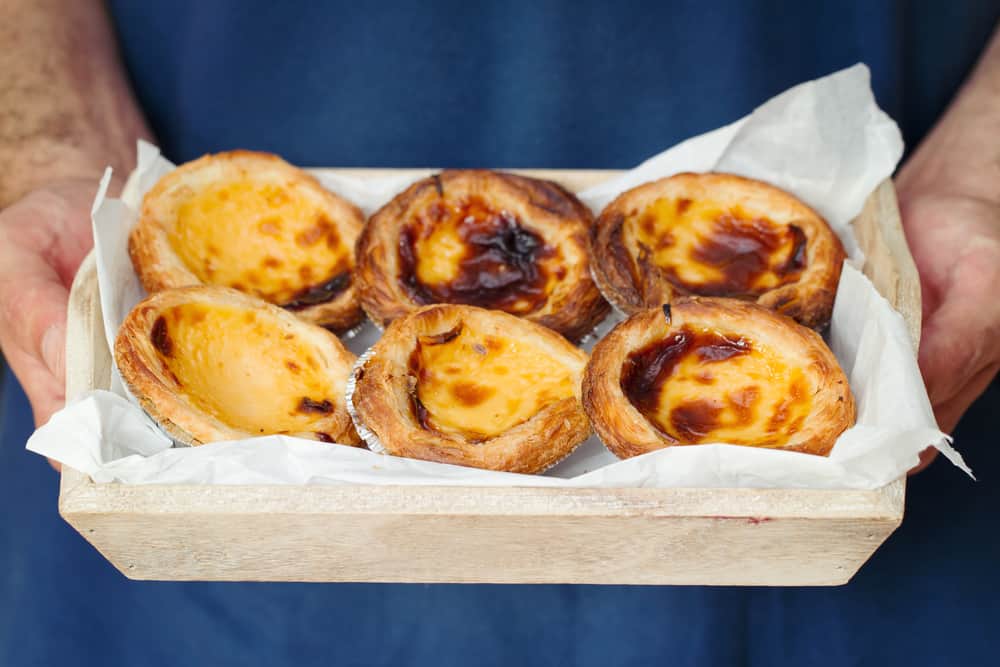 Source: Natalia Mylova / shutterstock
Portuguese cuisine has been delighting the palates of Massachusetts residents for centuries. With its vibrant combination of spices, flavors and techniques, this type of cooking is a favorite among many MA natives. Portuguese restaurants that serve traditional dishes such as caldo verde, bacalhau and pasteis de nata can be found in nearly every city and town throughout the Bay State.
In addition to the Portuguese-American restaurants which feature traditional fare, there are some trendy eateries that offer creative twists on classic dishes. From grilled seafood platters to savory vegetable stews and crispy empanadas filled with chorizo or vegetables – these restaurants have something to please everyone's palate. Furthermore, you'll also find plenty of local wines to pair with your meal.
7. Quequechan River Rail Trail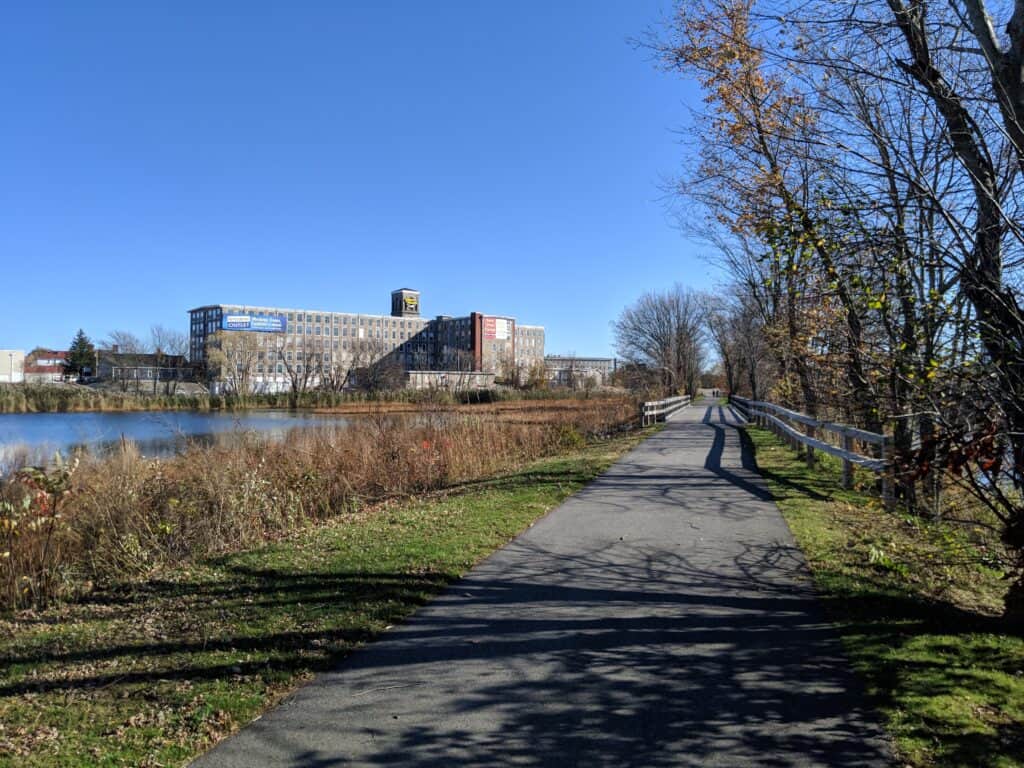 Source: John Phelan / Wikimedia | CC BY-SA 4.0
The Quequechan River Rail Trail is a scenic and historic trail located in the Southeastern region of Massachusetts. This popular recreational trail follows an old abandoned railroad route stretching from Fall River, MA to the Taunton River. The 4.5 mile path offers users an opportunity to explore and appreciate the beauty of southeastern Massachusetts' nature, wildlife, and history along a paved pathway for safe biking, walking, running and rollerblading.
The trail begins at Second Street in Fall River, MA with easy access to multiple parking lots as well as several restaurants and shops nearby. As one progresses down the path they will have opportunities to view picturesque wetlands, natural marshlands that are home to various species of birds and other wildlife, as well as historical sites such as bridges built during WWI.
8. Kennedy Park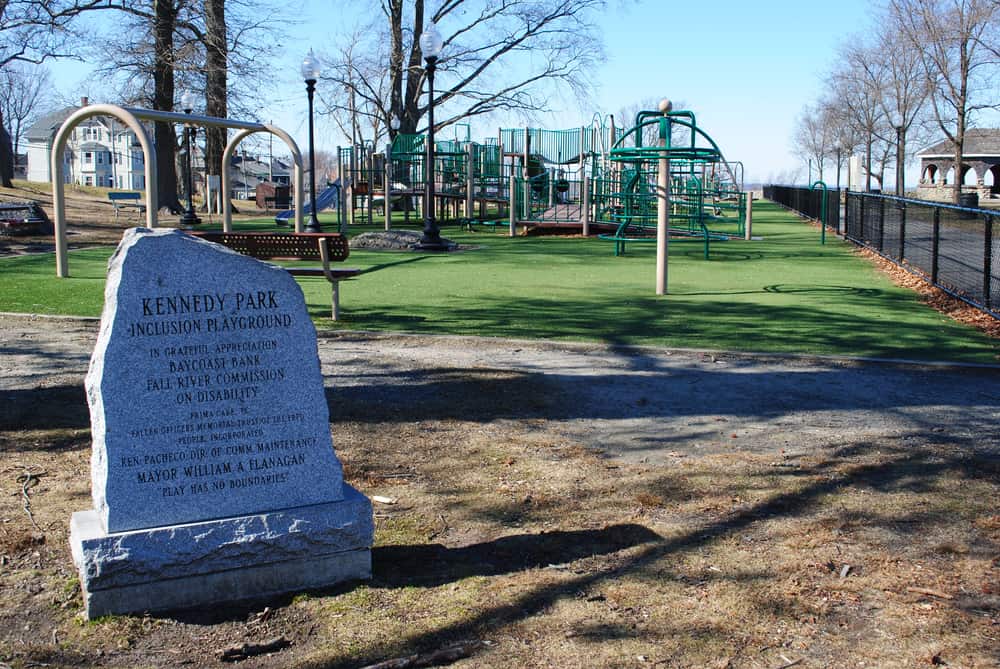 Source: Corinne Prado / shutterstock
Kennedy Park in Massachusetts (MA) is an outdoor paradise for nature lovers. The park is located in the United States and is a place full of lush greenery, wildlife, and beautiful views of the surrounding area. It spans over 250 acres of pristine forests and wetlands with plenty of activities to do both on land and water. Visitors can enjoy hiking, biking, canoeing, kayaking, fishing, swimming, boating and more. Kennedy Park offers something for everyone!
The park also features several miles of well-maintained trails that lead to stunning scenery and historical landmarks such as the historic Kennedy Mansion. There are also numerous picnic areas where visitors can relax while admiring nature's beauty. The park is home to many species of birds, mammals, amphibians and reptiles including bald eagles which are often seen soaring through the skies above Kennedy Park.
9. Freetown-Fall River State Forest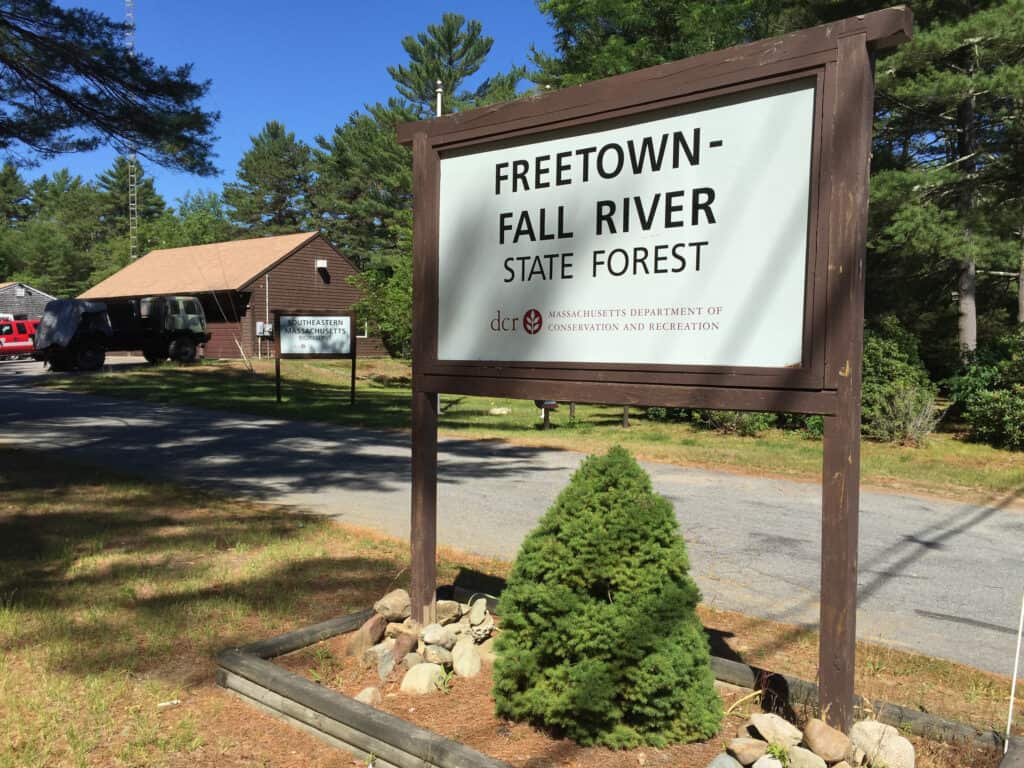 Source: Kenneth C. Zirkel / Wikimedia | CC BY-SA 4.0
Freetown-Fall River State Forest is a wonderful and diverse wilderness area in the United States located in Massachusetts (MA). This 10,000 acre forest was established in 1929 and contains a variety of habitats such as freshwater marshes, ponds, rivers, bogs and wetlands. The forest offers visitors a wide variety of activities including camping, hunting, fishing, canoeing and kayaking. It also gives visitors the opportunity to explore its many trails and observe wildlife like birds, deer and foxes. Freetown-Fall River also has several areas designated for off-road vehicle use where enthusiasts can take advantage of its hills and valleys for an exciting ride. With its stunning landscapes combined with plenty of recreational opportunities, this state forest is the perfect escape from the hustle and bustle of everyday life.
10. Oak Grove Cemetery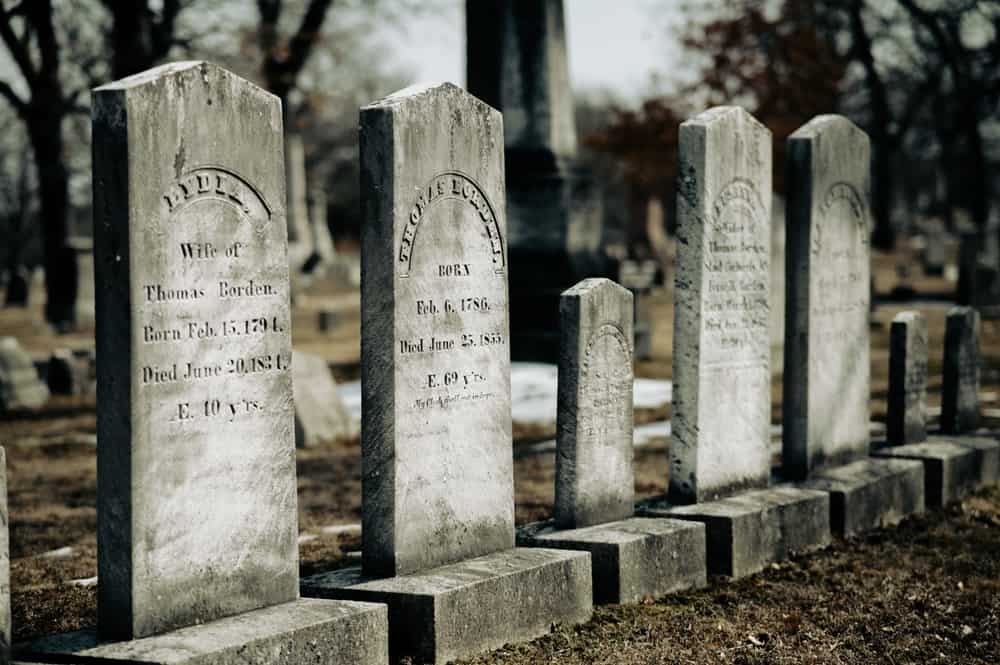 Source: Wirestock Creators / shutterstock
Oak Grove Cemetery is a historic cemetery located in Malden, Massachusetts. It has been open since 1848 and was the first cemetery established by the town of Malden. Oak Grove Cemetery is known for its beautiful landscape and vast array of monuments, markers and statues.
The 2-acre burial ground is situated on three terraces, which offer a unique view of surrounding foliage and woodland creatures that inhabit the area. The grounds are filled with architecture from a variety of eras, from classical to modern designs. Visitors will find a wide range of memorials dedicated to notable citizens from Malden as well as prominent figures from all over the United States. Notable burials include poet Robert Frost, Revolutionary War hero Captain Michael Farraher, politician William Eustis Jr., suffragette Mary A.
11. Children's Museum of Greater Fall River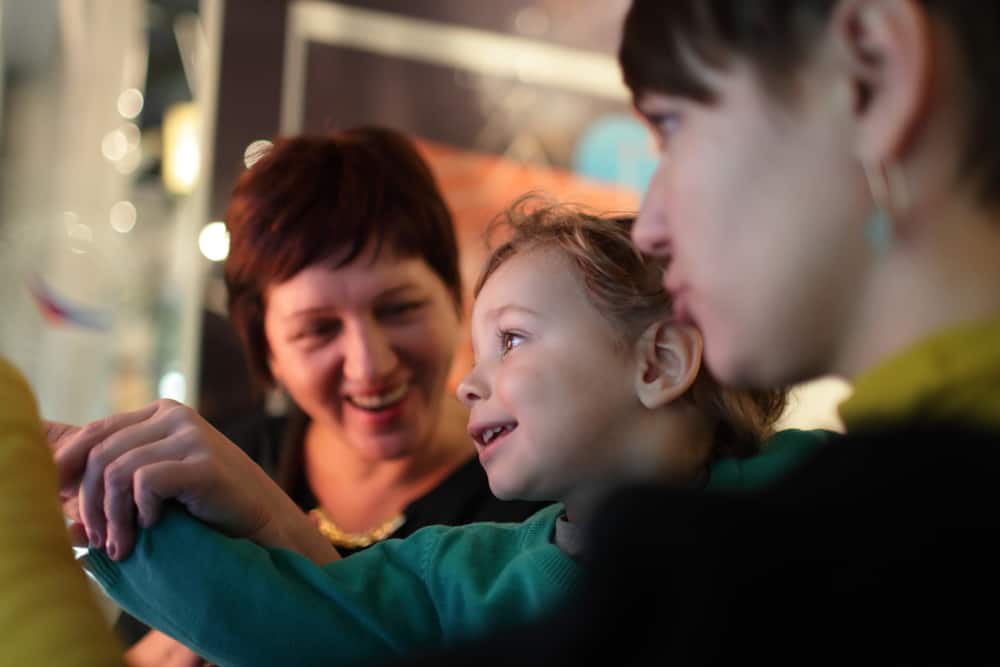 Source: Chubykin Arkady / shutterstock
The Children's Museum of Greater Fall River, located in Massachusetts (MA), United States, is a fun and educational family destination that offers interactive experiences for children of all ages. The museum features over 10,000 square feet of creative play areas for kids to learn about science, art and history in a fun way. Visitors can explore the world-famous Titanic exhibit which includes artifacts from the ill-fated ship as well as hands-on activities such as building their own mini boat. Kids can also learn about local history at the Narrows Center or explore interactive exhibits on nature and world cultures like dinosaurs, rocks & fossils and Aztec Mexico.
The museum also offers an array of special events throughout the year such as story times, outdoor film screenings, holiday themed festivities and birthday parties where kids can enjoy pizza and cupcakes while learning something new.
12. Maplecroft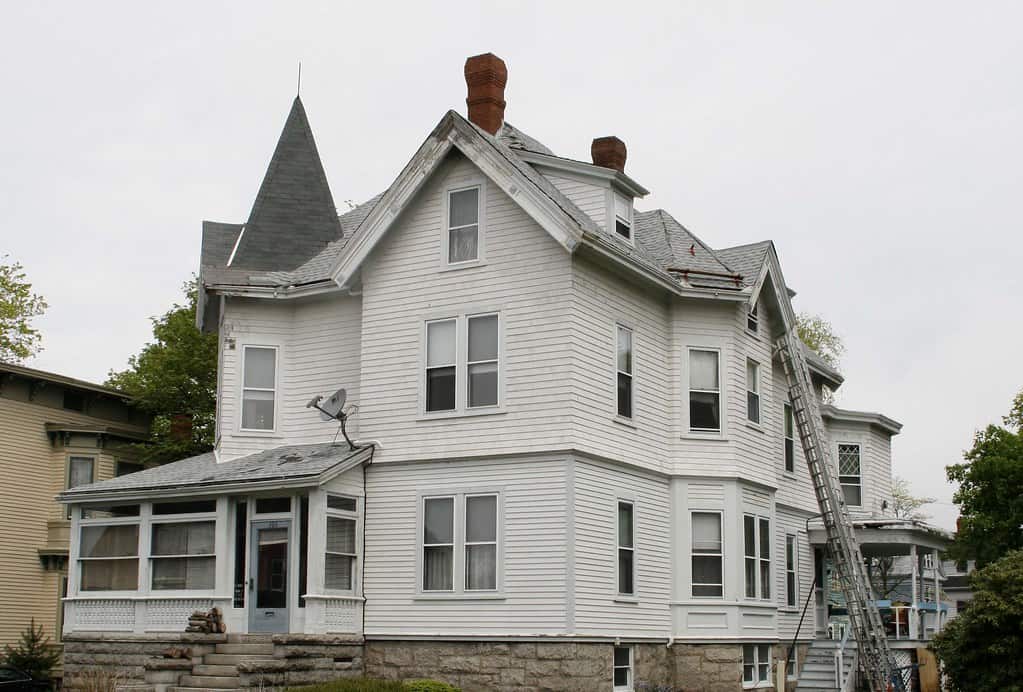 Source: dbking / Flickr | CC BY
Located in the quaint town of Conway, Massachusetts, Maplecroft is a destination that should be on the bucket list of any traveler visiting the United States. Built in 1888 by Lizzie Borden – infamous for her alleged involvement in her parents' deaths – this house attracts thousands of visitors annually.
The estate offers tours to guests who are looking to explore its unique history. Visitors have the chance to learn more about its past residents as they walk through each room and experience what life was like during Borden's period of residence. The historic property has been carefully preserved, allowing visitors to get a glimpse into 19th-century living. Guests can also visit the nearby museum for further information about the home's fascinating story.
13. Copicut Woods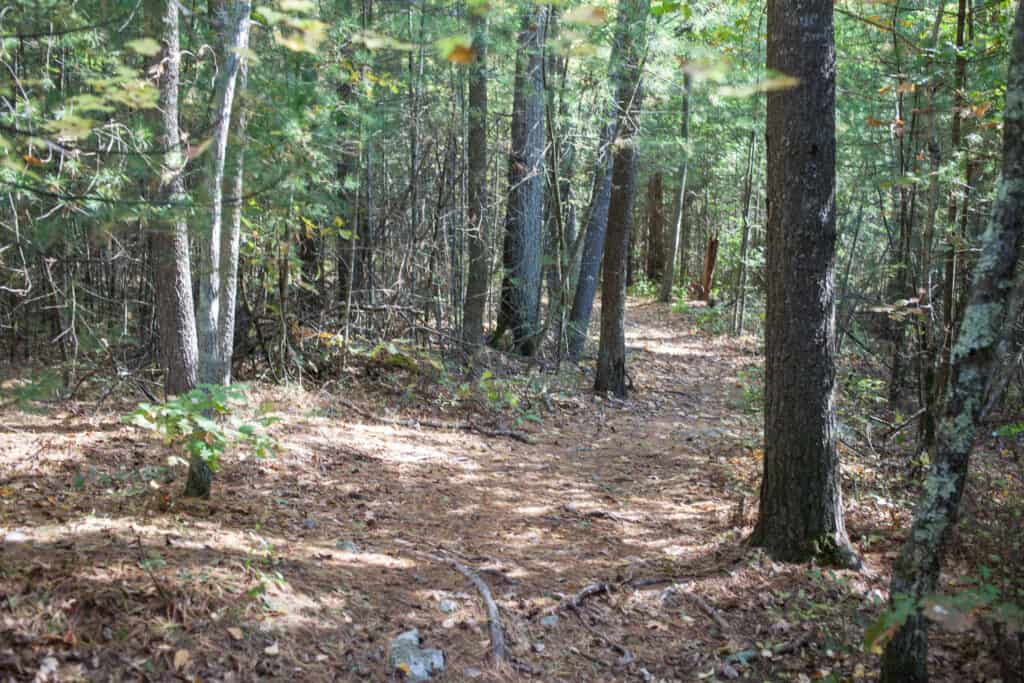 Source: Kenneth C. Zirkel / Wikimedia | CC BY-SA 4.0
Copicut Woods, located in Massachusetts (MA) within the United States, is a stunning nature preserve that offers visitors a unique outdoor experience. The woods are made up of over 1,200 acres of land and have some of the most diverse ecology in MA. It is home to numerous species of plants and animals, including many rare and endangered species.
Visitors to Copicut Woods have the opportunity to take advantage of its many recreational activities. Birdwatching is especially popular here; there are more than 160 different species that can be spotted throughout the year. Hiking trails span across all areas of the park making it easy for explorers to navigate their way around its wooded terrain. Fishing enthusiasts can also enjoy fishing on its freshwater ponds, lakes, and nearby rivers for a wide variety of fish from smallmouth bass to rainbow trout.
14. Lafayette-Durfee House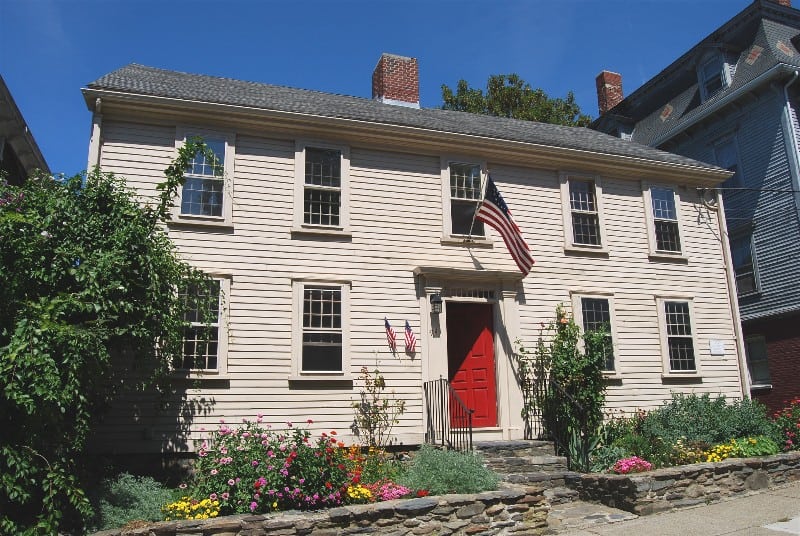 Source: Marcbela (Marc N. Belanger) / Wikimedia | Public domain
The Lafayette-Durfee house, located in Massachusetts (MA), United States, is a historic home that has been standing for centuries. It was built in 1820 and is one of the few remaining homes from that era still standing today. The large two-story colonial style house features New England architectural elements such as clapboard siding and multi-paned windows.
The interior of the house consists of an entry hall with a formal parlor, a dining room, library/study and kitchen on the first floor; four bedrooms on the second floor; plus storage spaces in both the attic and basement levels. The property also includes several outbuildings: a barn, shed and garage. Throughout its long history, this house has stood as a reminder of early American life.
15. Great Feast of the Holy Ghost of New England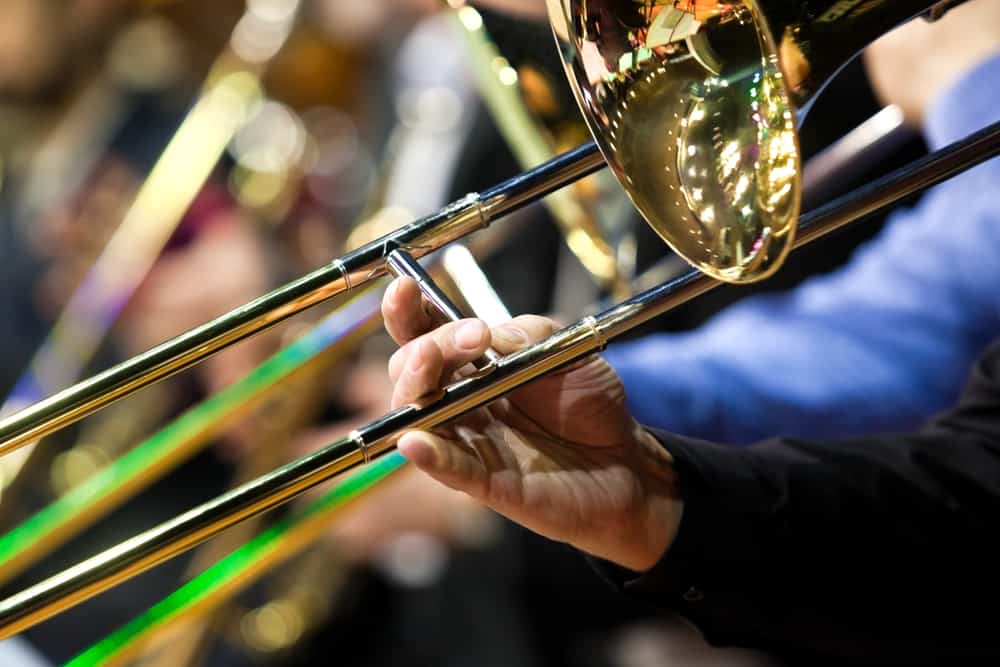 Source: furtseff / shutterstock
The 15th Great Feast of the Holy Ghost is a spectacular event that takes place every year in New England. This year, it will be held in Massachusetts (MA), United States, on Saturday, August 9th. It's a day of celebration and tradition for Portuguese-Americans and those who come from similar backgrounds. The festival celebrates the feast days of several Catholic saints throughout the region.
People from all over MA come to participate in this joyous occasion which includes colorful parades filled with dancing, music and traditional foods such as malasadas and chourico sandwiches. Many people also take part in activities like fishing tournaments, folklore performances and boat rides around the harbor. At night, fireworks are set off at the waterfront for everyone to enjoy! This annual event is an important part of preserving cultural heritage for many families and communities across MA.
In conclusion,Fall River, MA is a great destination for any traveler looking to get a taste of the New England lifestyle. Between its beautiful beaches, historic architecture, and interesting attractions, Fall River has something for everyone. Whether you're looking for a weekend getaway or a longer vacation, these 15 best things to do in Fall River are sure to provide an unforgettable experience.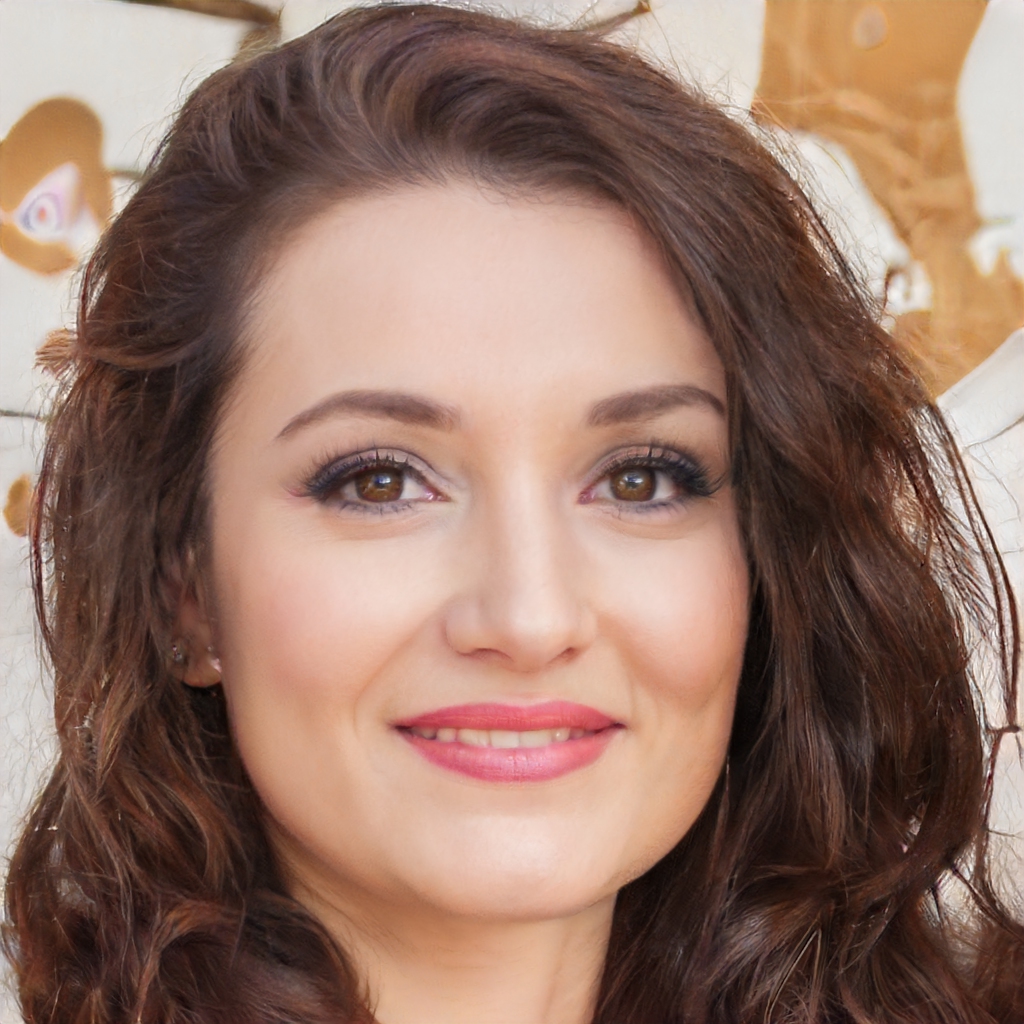 Meet Amelia, a wanderlust-filled travel blogger on a mission to explore the world one destination at a time. From backpacking through Southeast Asia to luxury escapes in Europe, Amelia has experienced it all and is here to share their tips, tricks, and favorite finds with fellow travelers. Follow Amelia on their journey as they discover new cultures, indulge in delicious cuisines, and create unforgettable memories.