Billerica, Massachusetts is a vibrant town with plenty of things to do. From outdoor activities and local sights to delicious restaurants and entertainment opportunities, Billerica has something for everyone. Whether you're looking for an adventure in nature or a fun night out in town, this list of the 15 best things to do in Billerica will help you plan your next getaway.
1. Middlesex Canal Museum and Visitors Center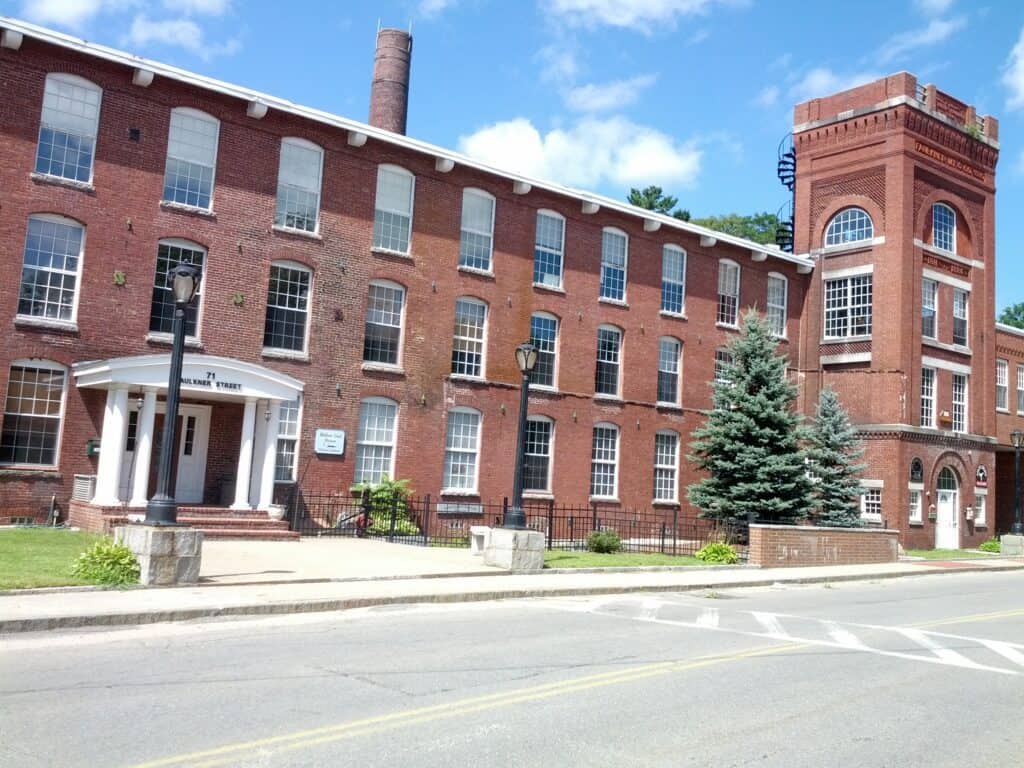 Source: Vistawhite / Wikimedia | CC BY-SA 3.0
The Middlesex Canal Museum and Visitors Center is a must-see for any history buff visiting Massachusetts (MA). This museum, located in Lowell, MA, showcases the rich and inspiring history of the Middlesex Canal – a trade route that connected the Merrimack River to Boston Harbor. Constructed in 1793, this canal was one of the most important sources of transportation for goods during its time. It operated until 1853 when it was soon replaced by railways.
Today, you can explore the interactive exhibits and displays at the museum that tell the story of this significant canal from its conception to its ultimate demise. Through photos, artifacts, interactive activities and model recreations visitors can learn about how water powered machines were used to facilitate transportation as well as how goods were traded along this historic canal.
2. Billerica Town Common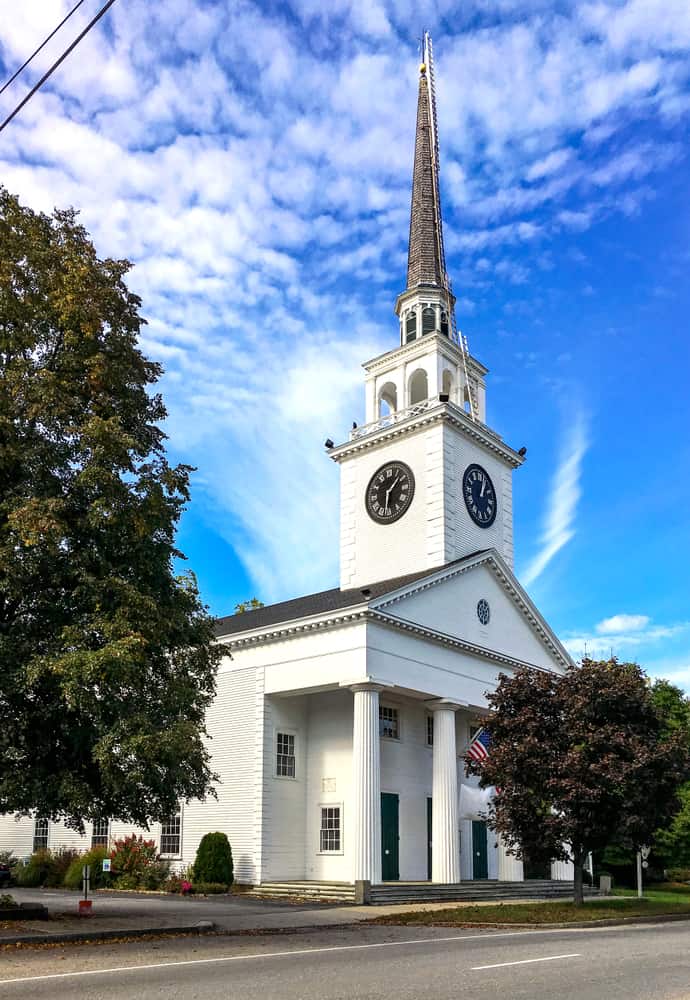 Source: Debbie Eckert / shutterstock
The Billerica Town Common in Massachusetts (MA) is one of the oldest town commons in the United States. Located on Boston Road, the common has been a gathering place for locals since 1656. It's seen many changes over the years and continues to be an important part of life in Billerica today.
The common hosts a variety of activities, from historic reenactments to holiday celebrations and parades. The annual Flag Day Parade held each June draws large crowds, who come out to enjoy patriotic music, speeches from local politicians and patriotic displays. A farmer's market takes place every summer with fresh fruits and vegetables available for purchase from local farmers. There are also occasional concerts during the summer months that feature live music from local bands as well as nationally known acts.
3. Great Brook Farm State Park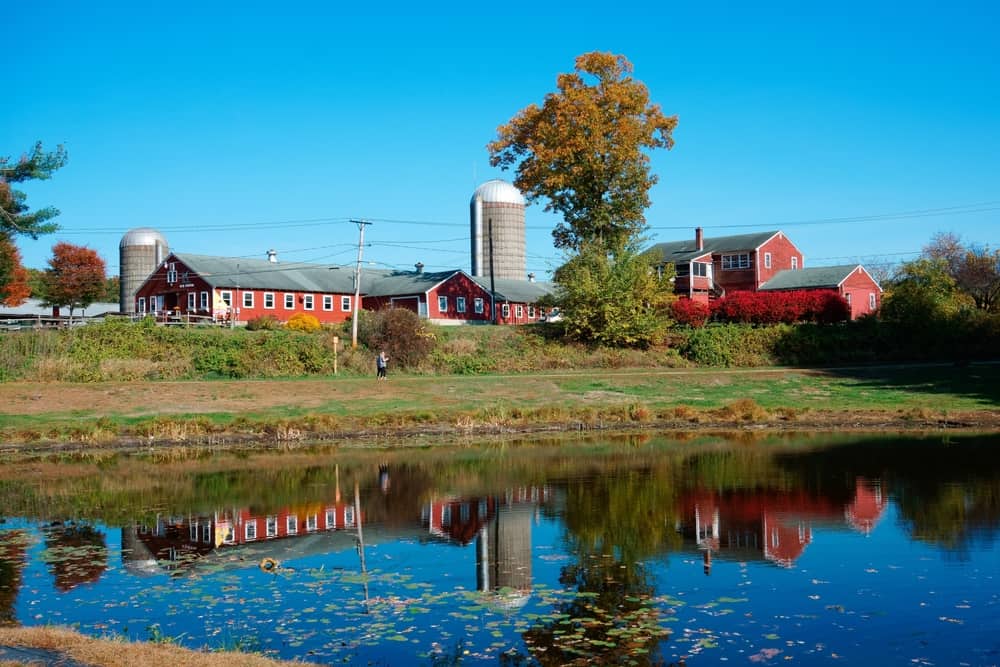 Source: Yingna Cai / shutterstock
Great Brook Farm State Park, located in Massachusetts (MA) is a picturesque park perfect for all outdoor experiences. Covering over 900 acres of rolling terrain and woodlands, the park offers open meadows and scenic views of the surrounding hills and valleys. Whether you're looking to relax or explore, Great Brook Farm State Park has something to offer everyone.
The trails are one of the most popular aspects of this state park as they provide visitors with an opportunity to experience nature up close. There are a variety of different trails available for hikers as well as cross-country skiing in the winter months. The trails pass through shaded forests, open fields, and along wetlands providing plenty of chances for wildlife observation along the way.
4. Vietnam Veterans Park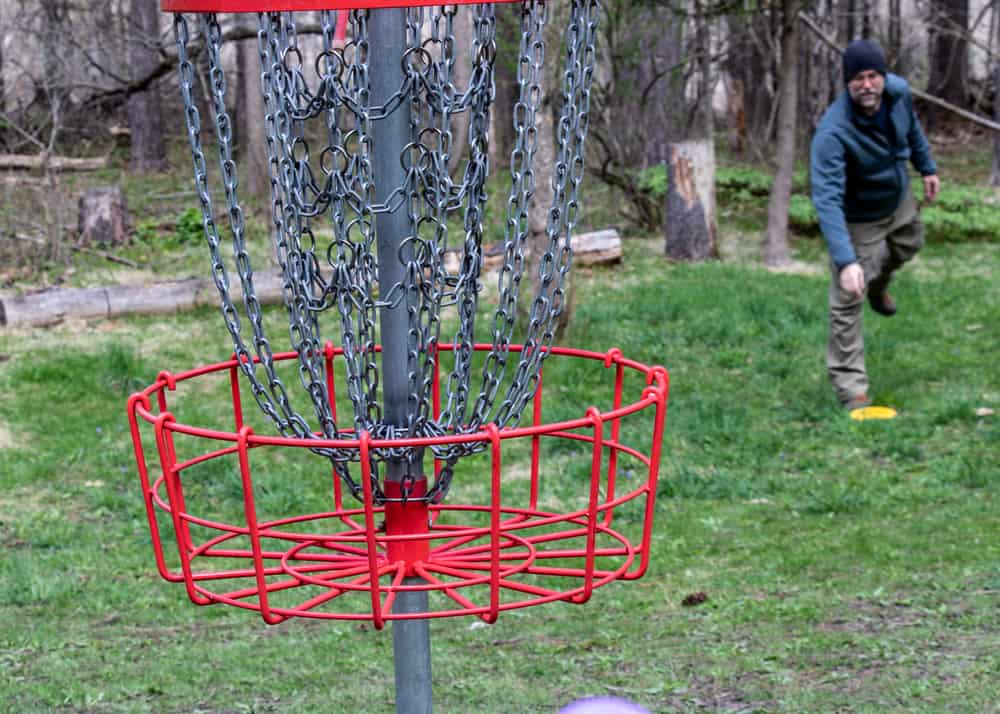 Source: Heather Wharram / shutterstock
The Vietnam Veterans Park in Massachusetts (MA) is a memorial park dedicated to the brave soldiers who served in the United States Armed Forces during the Vietnam War. Established by MA Governor Paul Cellucci and opened in 2001, this park serves as a symbol of respect and honor for those who served and sacrificed their lives for their country. Located on Route 1A near Lynnfield, MA, the park features a wall of names listing all those who died in service during the conflict.
The main feature at Vietnam Veterans Park is an inspiring memorial sculpture known as "De Oppresso Liber" which translates to "Free from Oppression". It stands 17 feet tall and includes five figures depicting an American soldier carrying Vietnamese children out of danger from war-torn areas.
5. Griggs Farm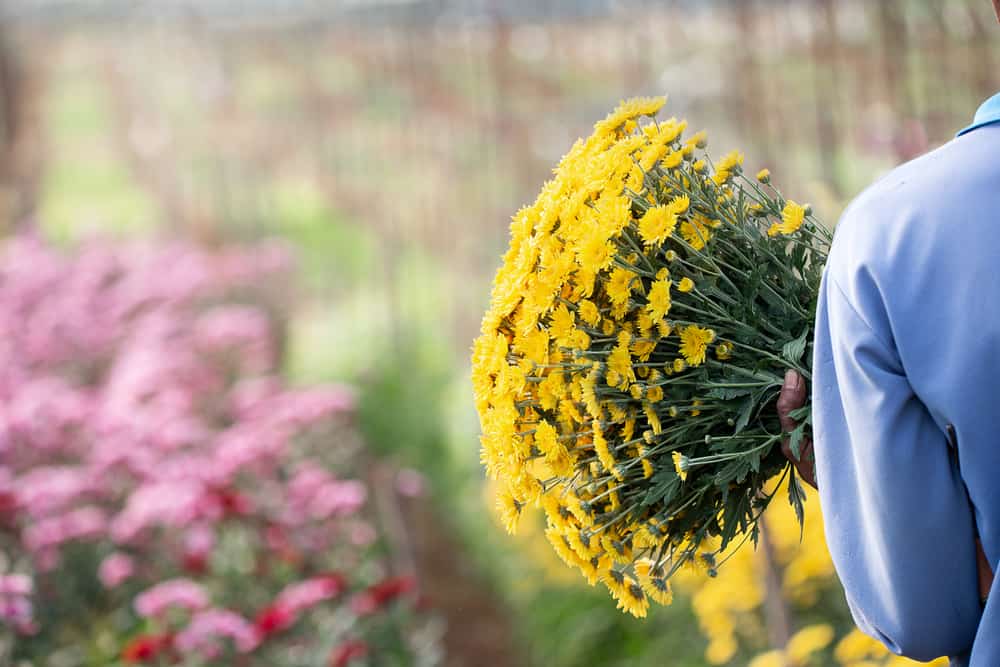 Source: Mr. Witoon Boonchoo / shutterstock
Griggs Farm is a family-owned and operated farm located in Massachusetts (MA), United States. Established over 30 years ago, it has become a local staple for its fresh produce, which includes apples, pears, peaches, plums and more.
The farm also produces hay, eggs and honey in addition to the seasonal fruits and vegetables. Visitors can pick their own fruit or purchase pre-picked selections from the store onsite. Griggs Farm also hosts several events throughout the year including ice cream socials, hayrides and an annual fall festival featuring live music and other activities for families to enjoy.
In addition to its bountiful harvests of fruits and vegetables, Griggs Farm is known for its commitment to sustainable farming practices that ensure the long-term health of the land for generations to come.
6. Manning State Park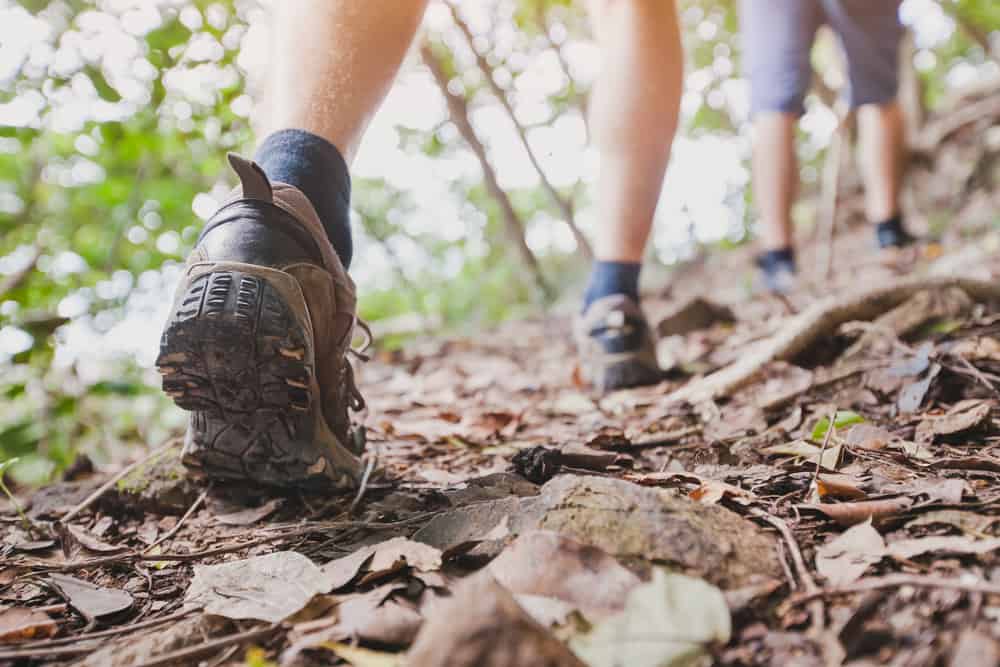 Source: Song_about_summer / shutterstock
Manning State Park is located in Massachusetts (MA), United States. It is a popular destination for outdoor lovers, offering spectacular views of the Taunton River and a wealth of recreational activities. The park is home to numerous hiking trails, picnic spots, and beautiful beaches. Visitors can also enjoy a variety of water sports such as fishing, kayaking, canoeing, and boating.
Manning State Park features an array of camping options including tent camping sites, RV camping spots with electric hookups, cabins and yurts that can accommodate four to six people. Amenities include fire pits and grills for cooking as well as bathrooms with hot showers. Nature lovers will find plenty to appreciate in Manning State Park with its diverse wildlife habitats which offer opportunities to see foxes, woodchucks and many species of birds including bald eagles.
7. Micozzi Beach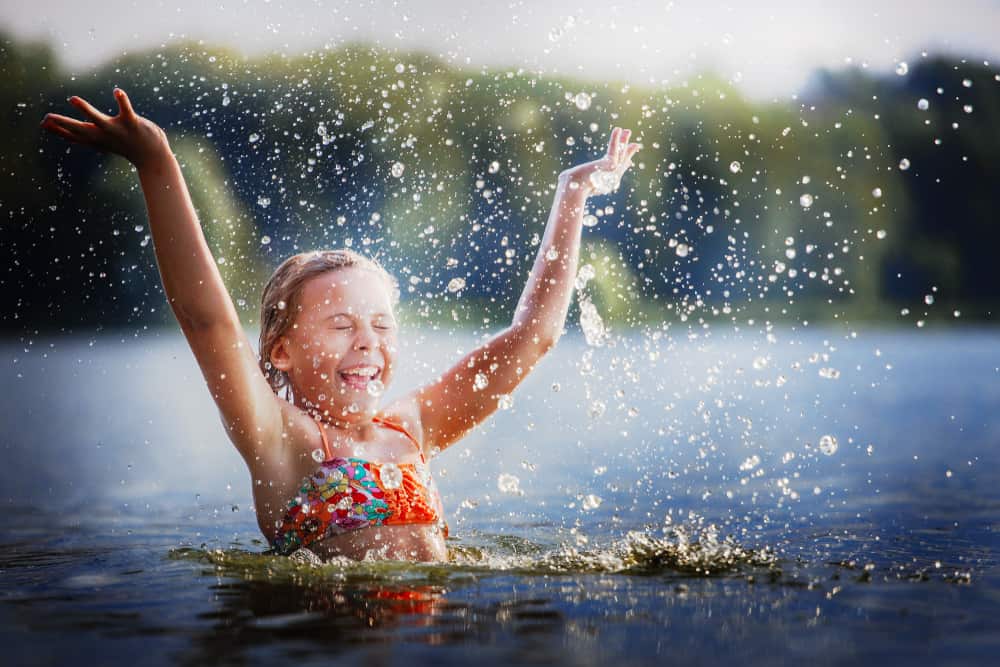 Source: LOGVINYUK YULIIA / shutterstock
Micozzi Beach, located in Massachusetts (MA), United States, is a destination for beach-goers of all ages. With its sandy beaches and crystal clear waters, Micozzi Beach offers swimmers the perfect place to cool off on a hot summer day. Visitors can also explore the nearby trails or take part in activities such as kayaking, fishing, and sailing.
The shoreline at Micozzi Beach stretches for miles, making it ideal for beach walks or sunbathing. There are plenty of amenities at Micozzi Beach as well including picnic areas with grills and pavilions that provide a great spot to relax with friends and family. Guests at Micozzi Beach can also enjoy playing volleyball on designated courts or snorkeling over the colorful reefs just offshore.
8. Collins Bowladrome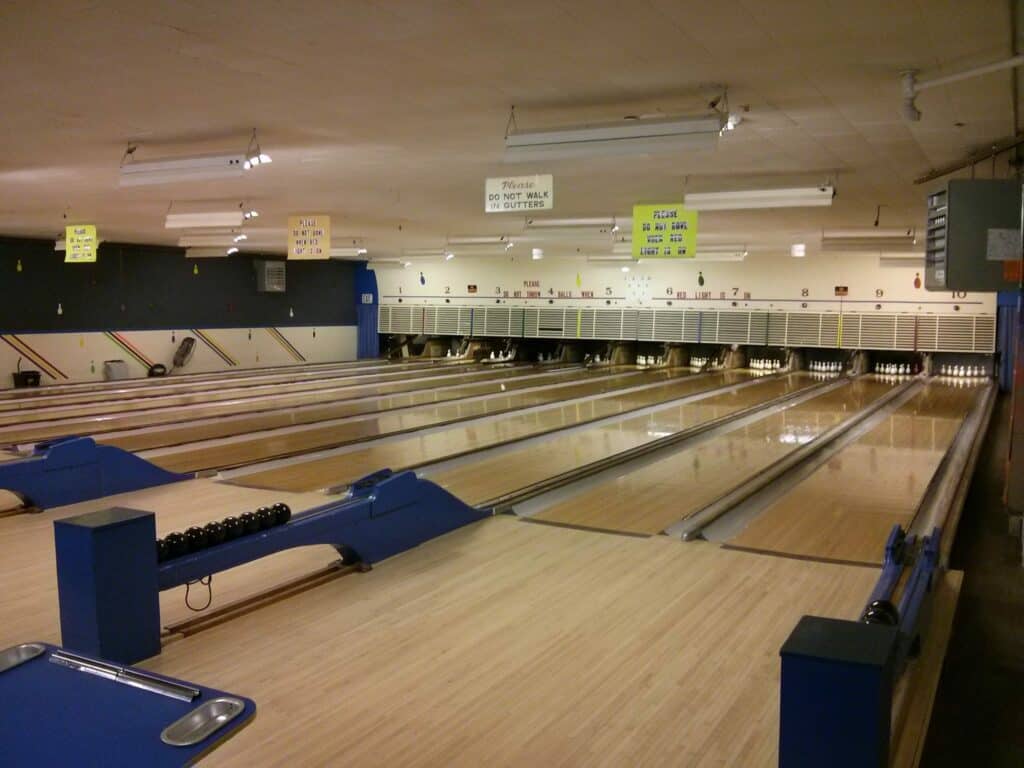 Source: Collins Bowladrome / Facebook
The Collins Bowladrome in Massachusetts is a United States landmark that has been around since the 1950s. This beloved bowling alley is located in the small town of South Hadley, MA and has been providing entertainment to generations of families over the years. It's well known for its traditional look and feel, making it a great spot for recreating memories from childhood trips to the bowling alley with friends and family.
This classic alleys boasts 24 lanes with automatic pin-setting technology that allows games to move quickly without losing any quality or accuracy. The Bowladrome also features an arcade area with some of the best pinball machines around, as well as pool tables, dart boards and other classic games like Skeeball. With plenty of food options including pizza, burgers and salads on offer at their snack bar – there's something to satisfy everyone's appetite!
9. Billerica Farmers' Market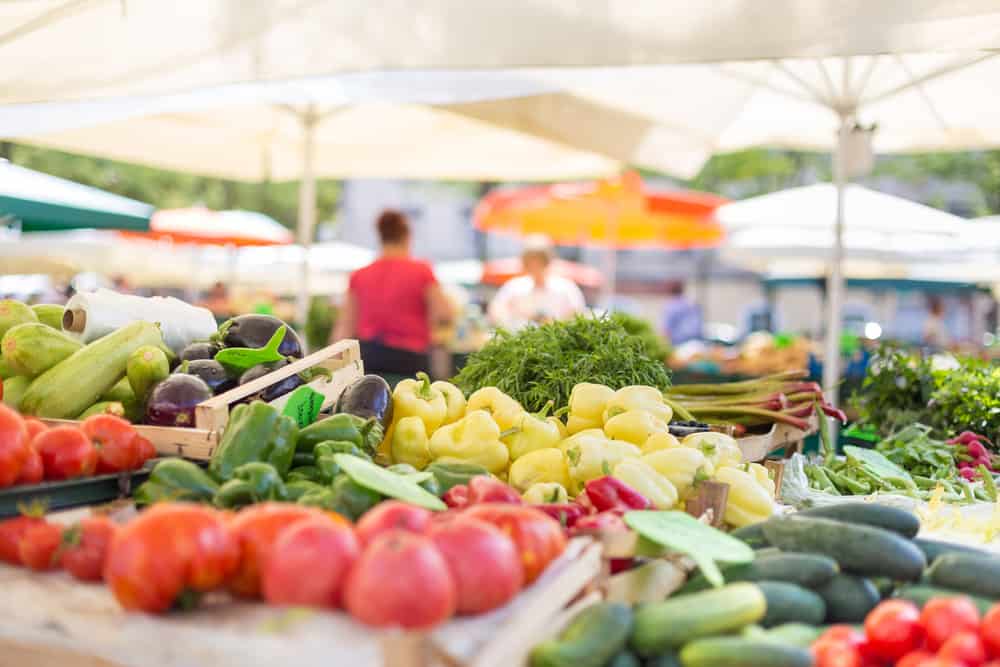 Source: Matej Kastelic / shutterstock
The Billerica Farmers Market in Massachusetts (MA) is a great place for local shoppers to find fresh, locally-grown produce. The market is open every Thursday at the VFW Post 1548 from 2 p.m. to 6 p.m., allowing plenty of time for customers to come and enjoy their favorite fruits, vegetables and more. What's special about this farmers market? It's not only dedicated to supporting the local community by providing access to healthy food options, but it also supports small businesses and farmers within the United States as well.
Every week, shoppers can expect new items such as farm-fresh eggs, honey, organically-raised meats and seasonal produce that's grown right in MA farms.
10. Country Club of Billerica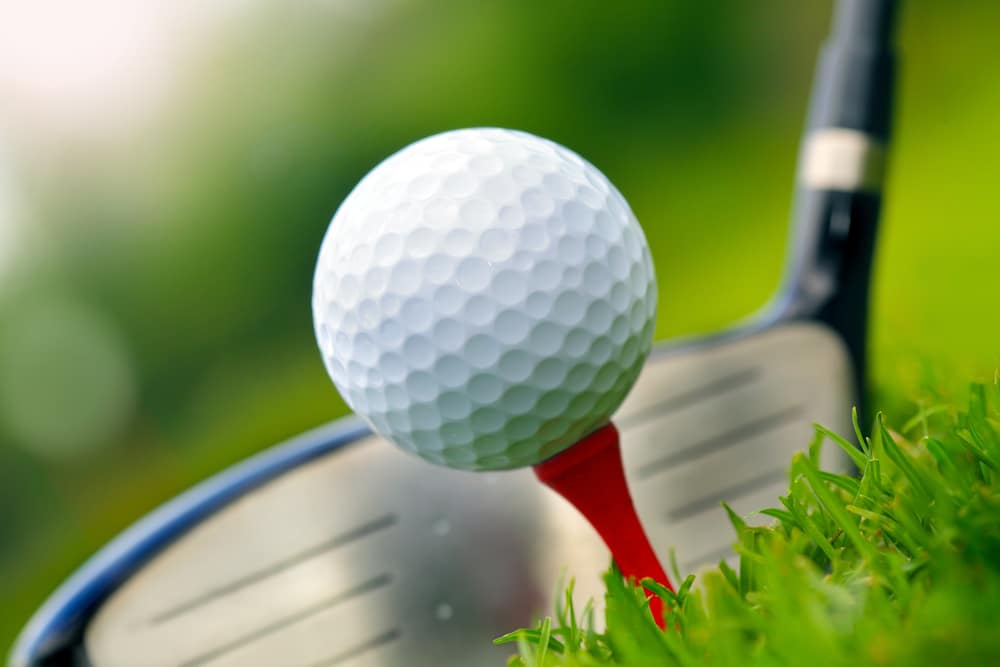 Source: Mikael Damkier / shutterstock
The Country Club of Billerica is a golf course located in the small town of Billerica, Massachusetts (MA). This 18-hole golf course is part of the United States Golf Association and has been around since 1922. The golf club offers members a variety of activities like tennis, swimming, and banquet facilities. The country club also features an outdoor dining area that overlooks the picturesque landscape surrounding it.
At the Country Club of Billerica, you can take part in annual tournaments or just enjoy playing on their well groomed grounds. With its lush greens, tree-lined fairways and stunning views, this club provides an enjoyable experience for all levels of golfers. Whether you're looking to practice your swing or just relax with friends over some food and drinks, this club has something for everyone.
11. Altitude Trampoline Park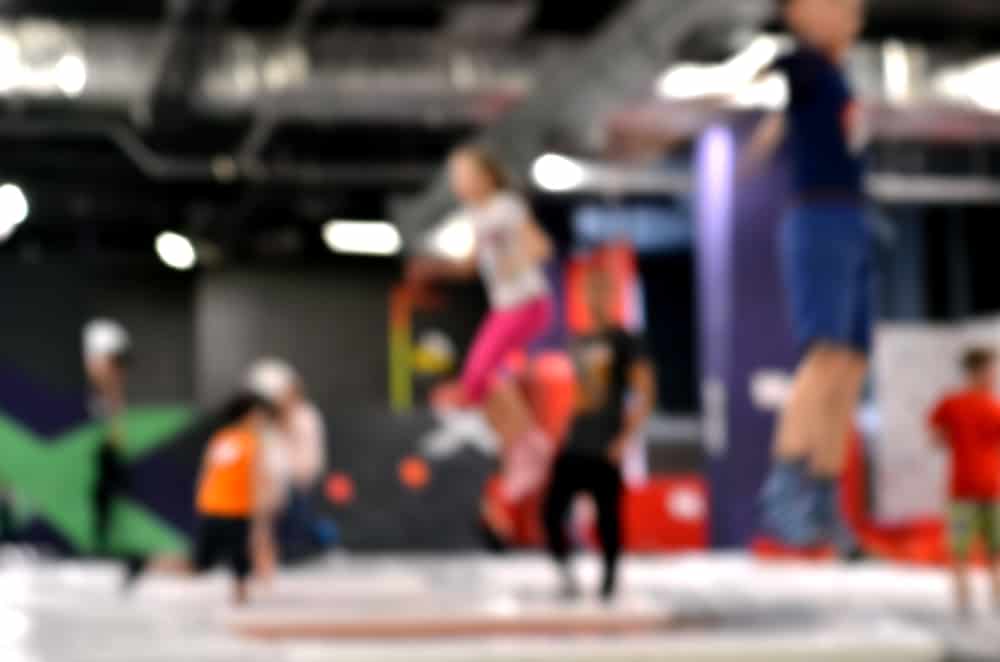 Source: Irene_A / shutterstock
Altitude Trampoline Park, located in Massachusetts (MA), United States, is the ultimate spot for family fun and entertainment. With over 30,000 square feet of wall-to-wall trampolines, foam pits, dodgeball courts and more, Altitude provides an exciting and unique experience for all ages. Whether you're looking to get a workout in or just want to join in on the fun with your friends and family, Altitude Trampoline Park has something for everyone. They also offer special events such as laser tag tournaments and dodgeball leagues for groups of any size. With its wide variety of activities available year-round, Altitude Trampoline Park is sure to be a hit with kids and adults alike. The park's experienced staff ensures that everyone has a safe and enjoyable experience while they're there.
12. Kohlrausch Park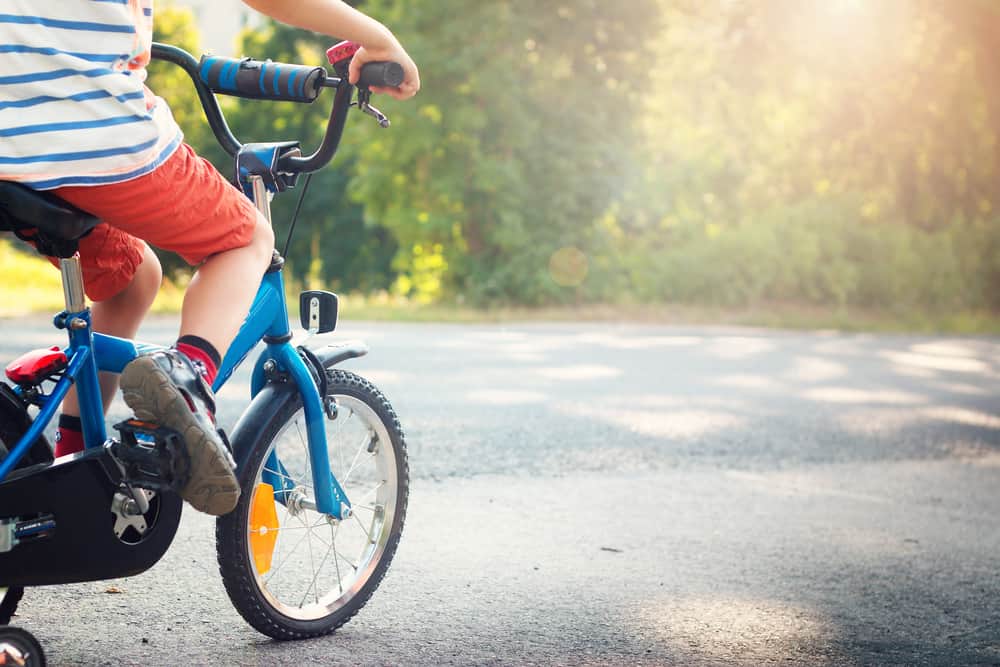 Source: LeManna / shutterstock
Kohlrausch Park, located in Massachusetts (MA), United States, is a public park that features a variety of recreational activities. This 7-acre park provides a playground for children and options for organized sports such as tennis and volleyball courts, soccer fields and basketball courts.
Kohlrausch Park also offers walking trails, picnic areas with tables and benches, as well as two pavilions which can be used by the community for special events. The park also has an outdoor amphitheater which can accommodate up to 500 people. In addition to the recreational amenities, Kohlrausch Park boasts beautiful landscaping that adds to its charm.
The park is open year-round with limited hours during the winter months. Visitors may enjoy various events held at Kohlrausch Park throughout the year including outdoor concerts and festivals.
13. Hallenborg Ice Pavilion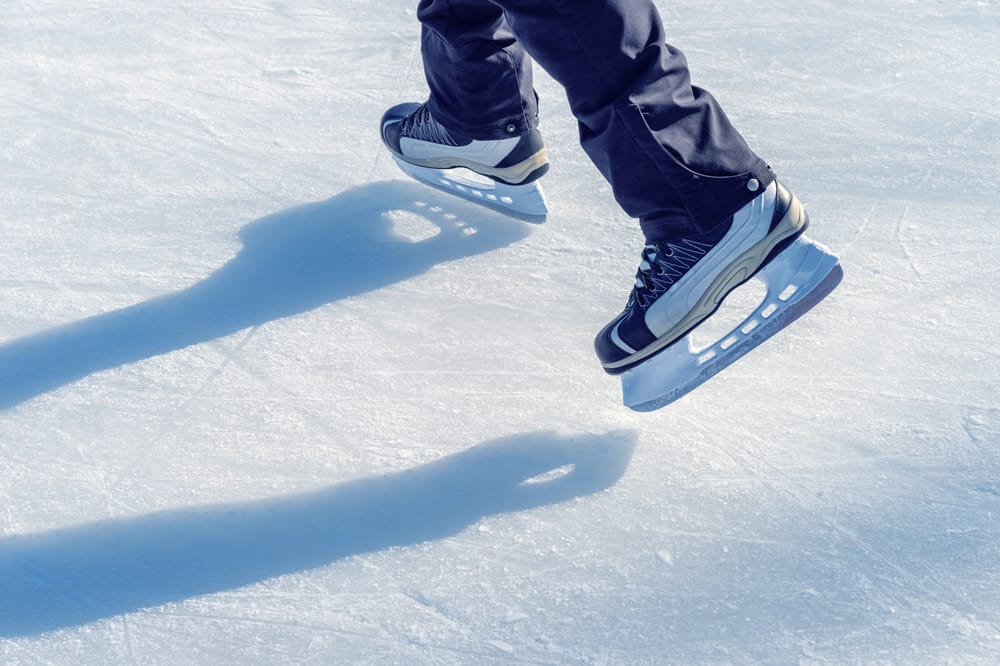 Source: Marc Bruxelle / shutterstock
The Hallenborg Ice Pavilion, located in the city of Waltham Massachusetts (MA), is a historical landmark in United States ice skating history. Built in 1984, it stands as a testament to the sport's rich tradition and enduring popularity. The Pavilion's indoor arena measures 110 feet by 200 feet and features a seating capacity for 1,000 guests. It has been renovated several times over the years to accommodate its growing fan base and is now one of the most iconic ice arenas in the country.
Hallenborg Ice Pavilion hosts numerous events each year including hockey tournaments, figure skating competitions and corporate outings that attract visitors from all over the nation.
14. Yankee Doodle Homecoming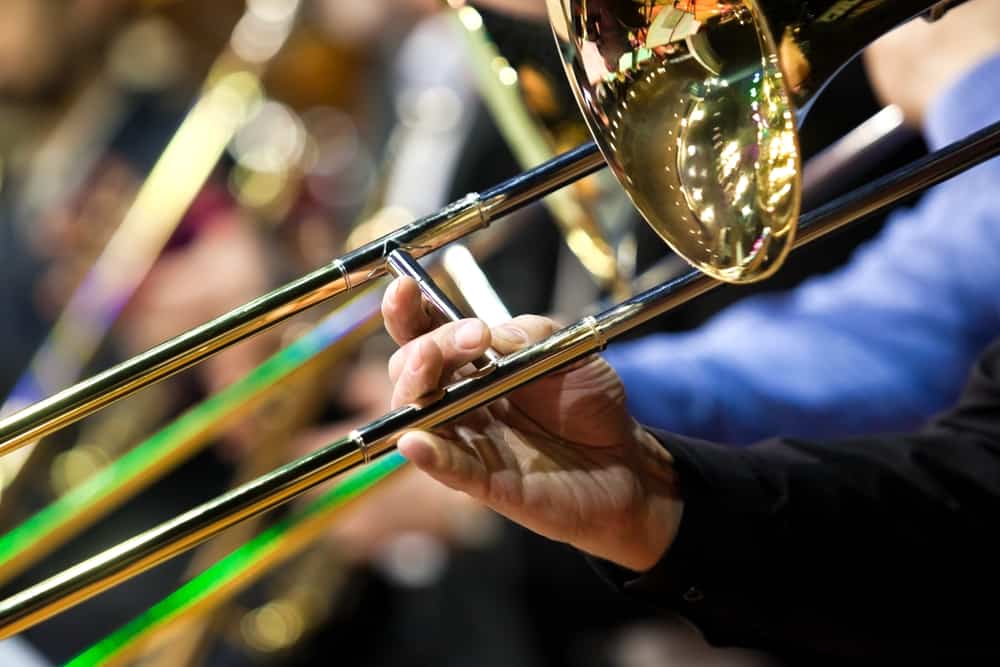 Source: furtseff / shutterstock
Yankee Doodle Homecoming is an annual event that brings together people from all across the United States in Massachusetts (MA) to celebrate the spirit, history and culture of the region. Celebrating its 14th year this year, Yankee Doodle Homecoming was started by two local families with a passion for Americana and patriotism. The event, held annually on the last weekend of June, offers activities such as live performances from country music singers, delicious food from local vendors and of course fireworks.
The festivities begin early in the morning with a parade down Main Street where visitors are treated to a display of floats representing all 50 states as well as marching bands from different high schools in MA. Later in the day children can participate in fun activities ranging from sack races to pie eating contests. It's truly a family affair for everyone to enjoy!
15. Billerica Holiday Festival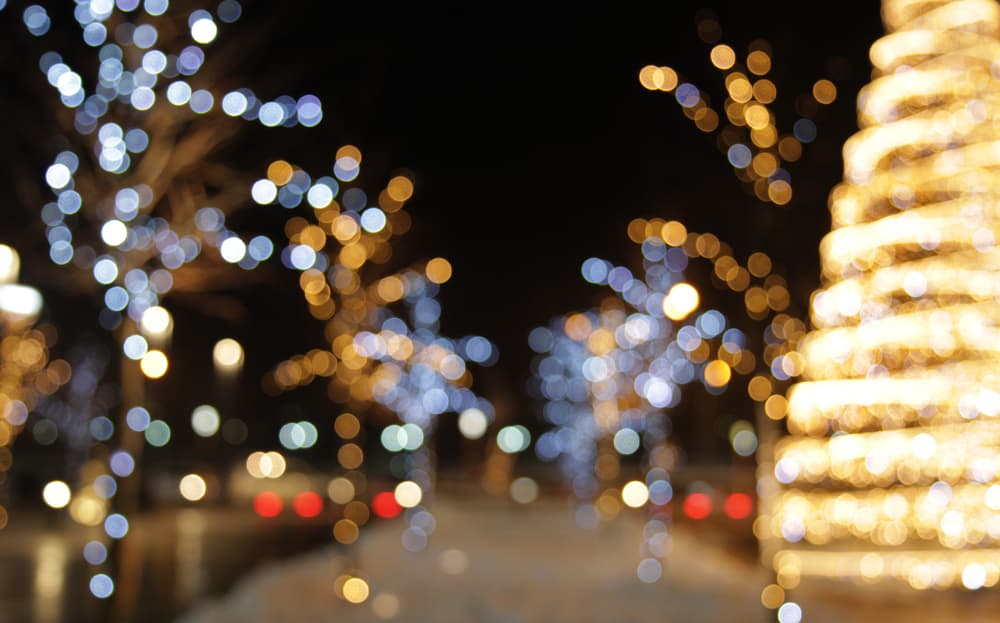 Source: tache / shutterstock
The picturesque town of Billerica, Massachusetts (MA) will be hosting its annual Holiday Festival this December. It's a festive time for locals and visitors alike to enjoy traditional holiday activities such as caroling, tree lighting ceremonies and the gift-wrapping stations that make every present look perfect.
This year's event promises to be bigger and better than ever with many free attractions on offer such as Santa visits, hot chocolate stands, a craft fair featuring local artisans and live music entertainment. In addition to these fun activities, there will also be workshops offering hands-on learning experiences in areas like design, cooking or computer programming. Everyone is encouraged to join in the spirit of giving through donation boxes at various locations throughout the festival grounds.
In conclusion,Billerica MA is an excellent destination for visitors looking for a variety of activities. From the classic favorite, Billerica's Applefest and Pumpkinfest, to more unique experiences like a night at the movies under the stars, there is something for everyone in this small town. Whether you're looking to relax or explore, Billerica has many fun attractions and activities that will make your trip memorable and enjoyable.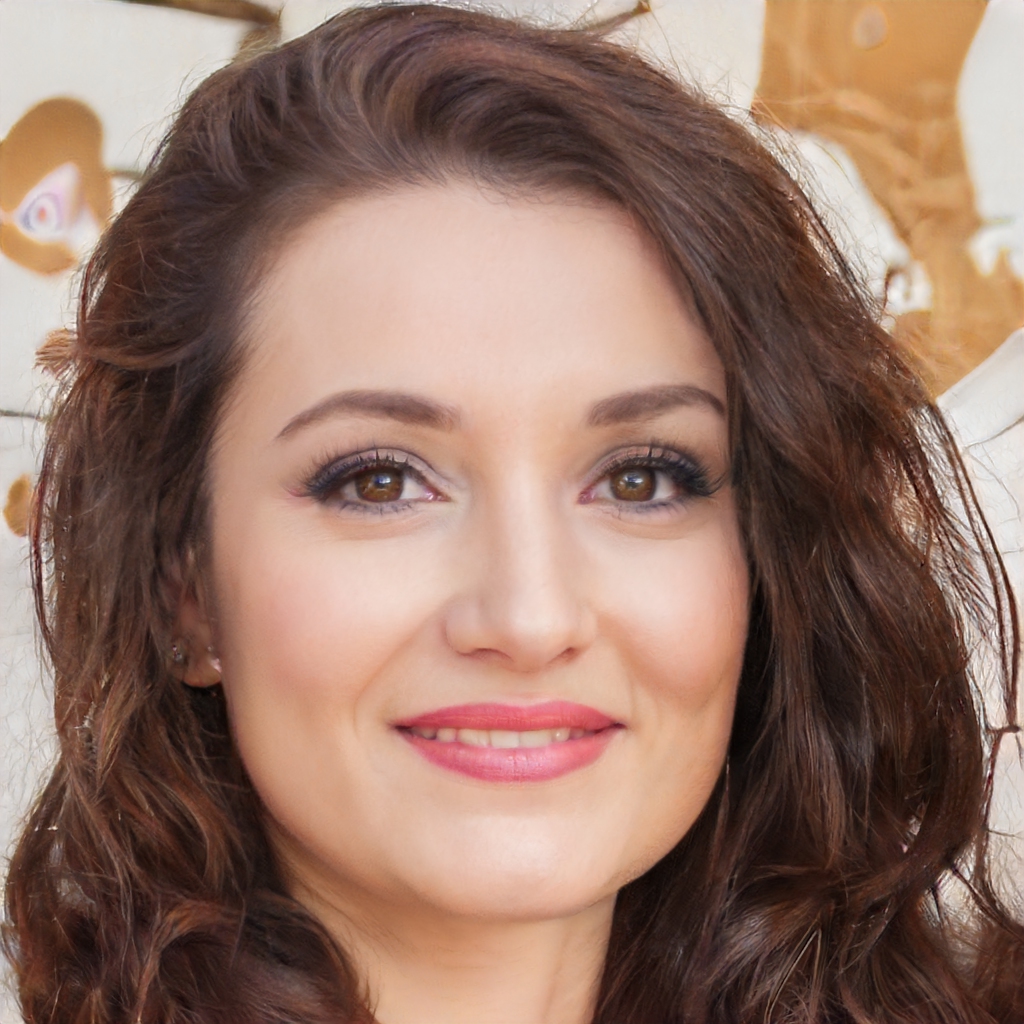 Meet Amelia, a wanderlust-filled travel blogger on a mission to explore the world one destination at a time. From backpacking through Southeast Asia to luxury escapes in Europe, Amelia has experienced it all and is here to share their tips, tricks, and favorite finds with fellow travelers. Follow Amelia on their journey as they discover new cultures, indulge in delicious cuisines, and create unforgettable memories.