Agawam, Massachusetts is a small city located in western Massachusetts, just minutes away from Springfield. It's home to many exciting and unique activities that are sure to please everyone in the family. From outdoor adventures to indoor attractions, there's something for everyone here. This article will list the top 15 best things to do in Agawam, MA so that you can make the most out of your trip!
1. Six Flags New England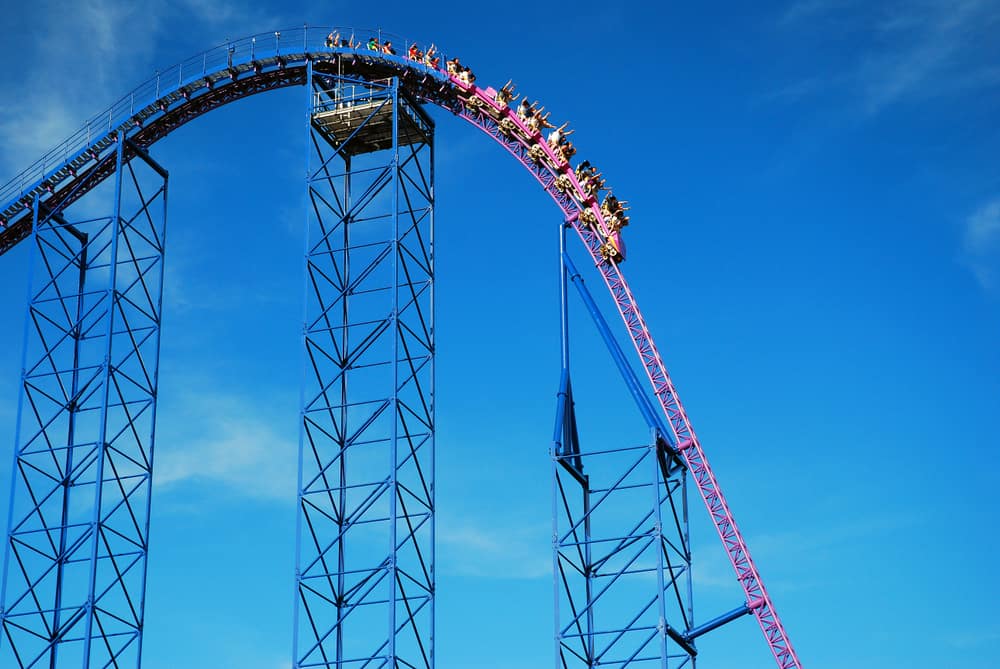 Source: James Kirkikis / shutterstock
Six Flags New England, located in Agawam, Massachusetts (MA), is one of the most beloved amusement parks in the United States. It features a wide variety of entertaining attractions along with thrilling roller coasters that are sure to delight visitors of all ages. The park has been welcoming guests from all over the world since its opening in 1940, and it continues to be an exciting place for families and friends to enjoy special memories together.
At Six Flags New England, you can find something suitable for everyone; whether it's an exhilarating ride on their signature 'Goliath' coaster or a leisurely float down their lazy river. For those looking for a bit more adventure, they also have plenty of interactive rides like bumper cars and go-karts.
2. Hurricane Harbor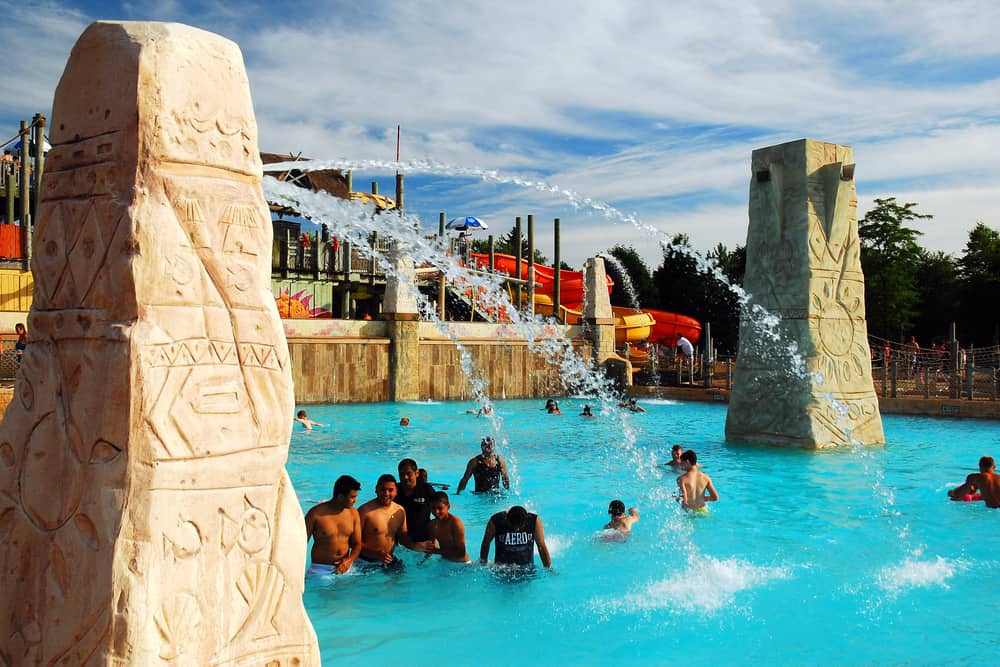 Source: James Kirkikis / shutterstock
Hurricane Harbor, located in beautiful Massachusetts (MA), United States, is a popular tourist destination for many. This family-friendly amusement park opened its doors to the public in 2001 and has since become one of the most beloved summertime attractions in the region. Featuring an array of thrilling rides, slides, and other activities like mini golf and a wave pool, there's something for everyone at Hurricane Harbor!
The park also offers several dining options so visitors can grab a bite to eat while they enjoy all the fun. With plenty of entertainment choices available to choose from – ranging from roller coasters and waterslides to classic carnival games – it's no wonder why Hurricane Harbor continues to draw in crowds year after year.
3. Eastern States Exposition (The Big E)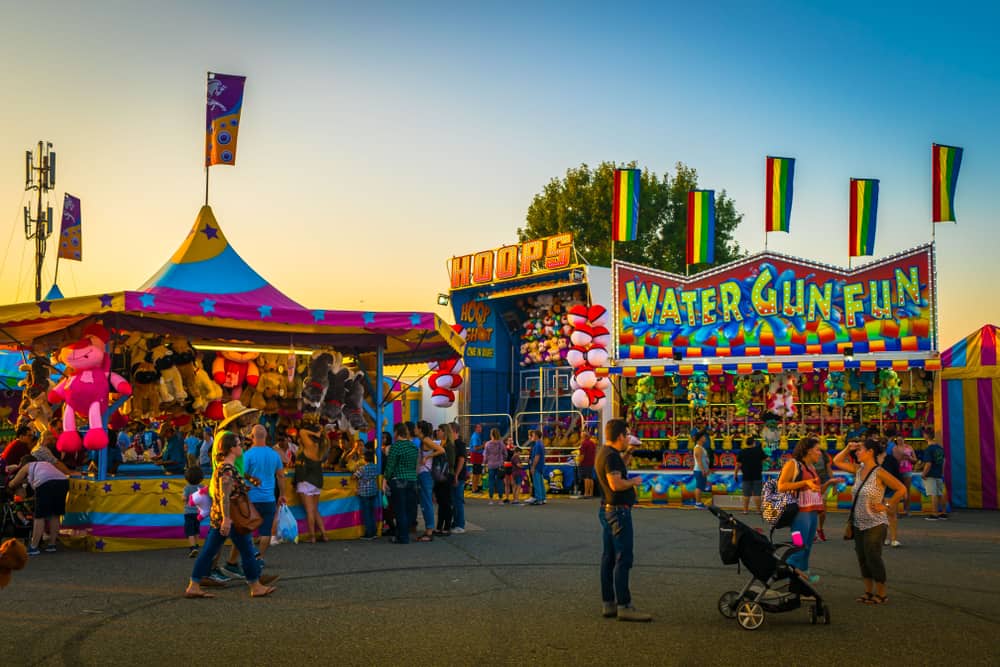 Source: Keith J Finks / shutterstock
The Eastern States Exposition, more commonly known as The Big E, is an annual event that has been held in West Springfield, Massachusetts since 1916. It typically takes place over a two-week period in mid-September and consists of dozens of events and attractions to choose from. It's the largest agricultural fair in the United States, with over one million people in attendance each year.
Visitors to The Big E can enjoy activities ranging from rodeos and carnival rides to baked goods competitions and art exhibits. There are also concerts, demonstrations by local chefs, livestock shows, and even a circus! With something for everyone, it's easy to see why this beloved event draws such large crowds every year. Plus, admission is only $15 – making it an economical choice for families looking for a fun day out!
4. Robinson State Park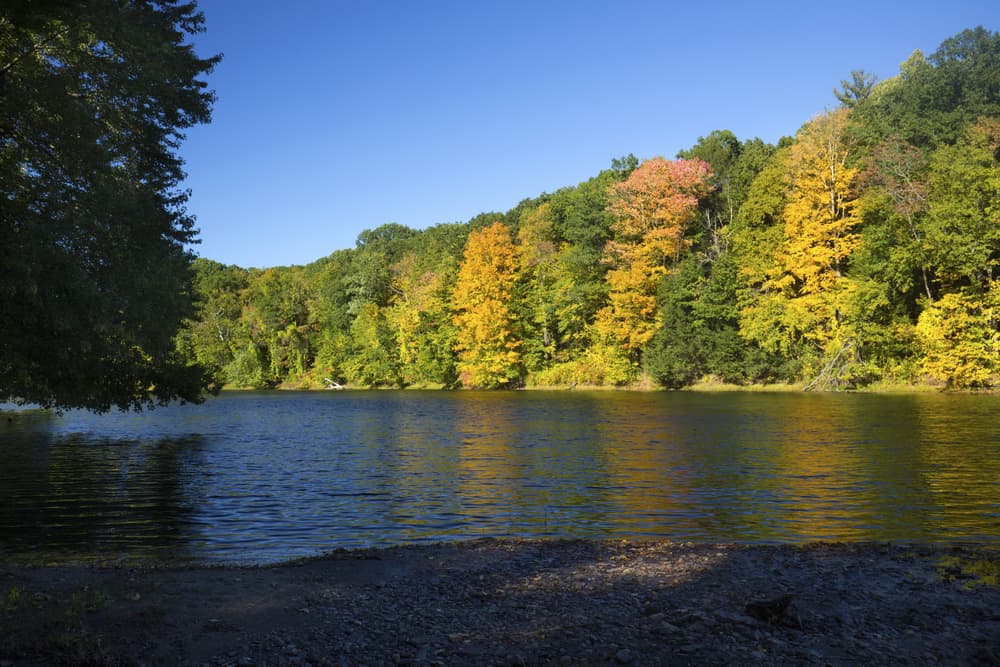 Source: Jeff Holcombe / shutterstock
Robinson State Park is a great spot to explore the natural beauty of Massachusetts. Located in western MA, it's convenient for those looking for a quick getaway from the hustle and bustle of city life.
The park offers miles of trails which are perfect for hiking, biking, or just taking a leisurely stroll through nature. Visitors to Robinson State Park can also enjoy fishing, canoeing and kayaking along the banks of the Westfield River as well as camping on nearby lakeside sites with fire pits and picnic tables.
Set among rolling hills and dense forests, Robinson State Park is an oasis away from everyday stresses and provides ample opportunity to observe different types of wildlife in its natural habitat. Whether you're looking for adventure or peace and quiet this park has something special that everyone can enjoy.
5. Metacomet-Monadnock Trail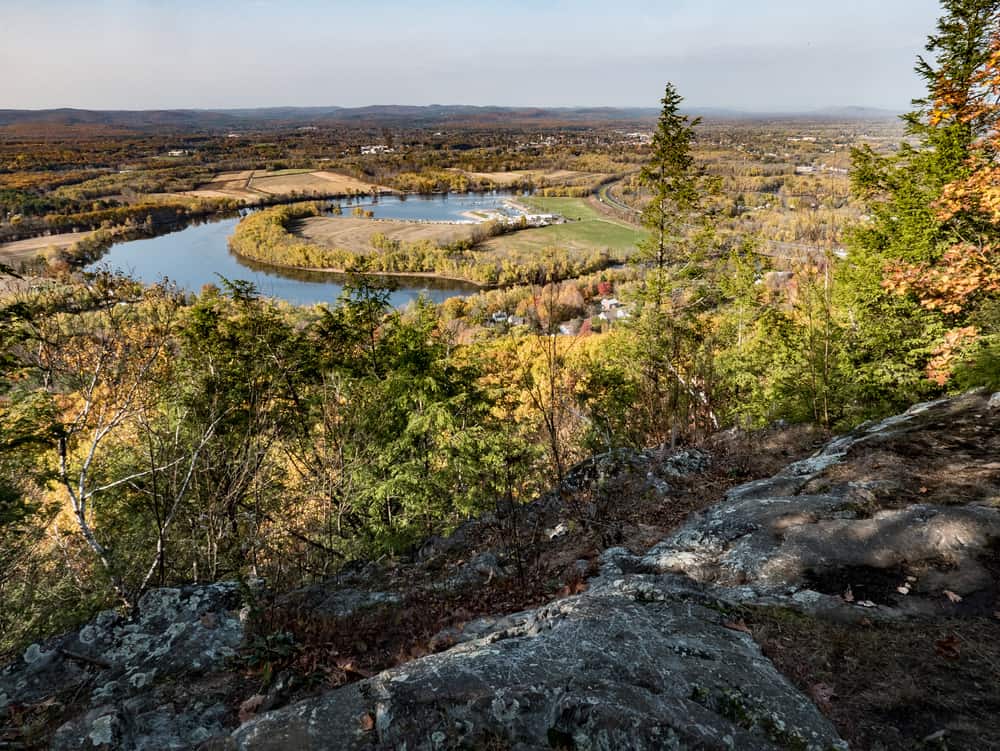 Source: Donna Carpenter / shutterstock
The Metacomet-Monadnock Trail is a 112 mile long trail that stretches across the western part of Massachusetts. It offers hikers stunning views of over 40 peaks and ridges throughout the region, as well as a host of natural features including rivers, ponds, and forests. The trail itself was created in the early 1960s by the Appalachian Mountain Club (AMC), and it has since grown to become one of the most beloved hiking spots in MA.
It takes anywhere from 5 – 10 days for an average hiker to complete the entire course of this trail, making it suitable for longer backpacking trips or shorter day hikes depending on one's preference. Along with providing spectacular views of some of MA's best landscapes, hikers have plenty of opportunities to observe wildlife such as moose and black bears during their trek along this path.
6. Agawam Historical Association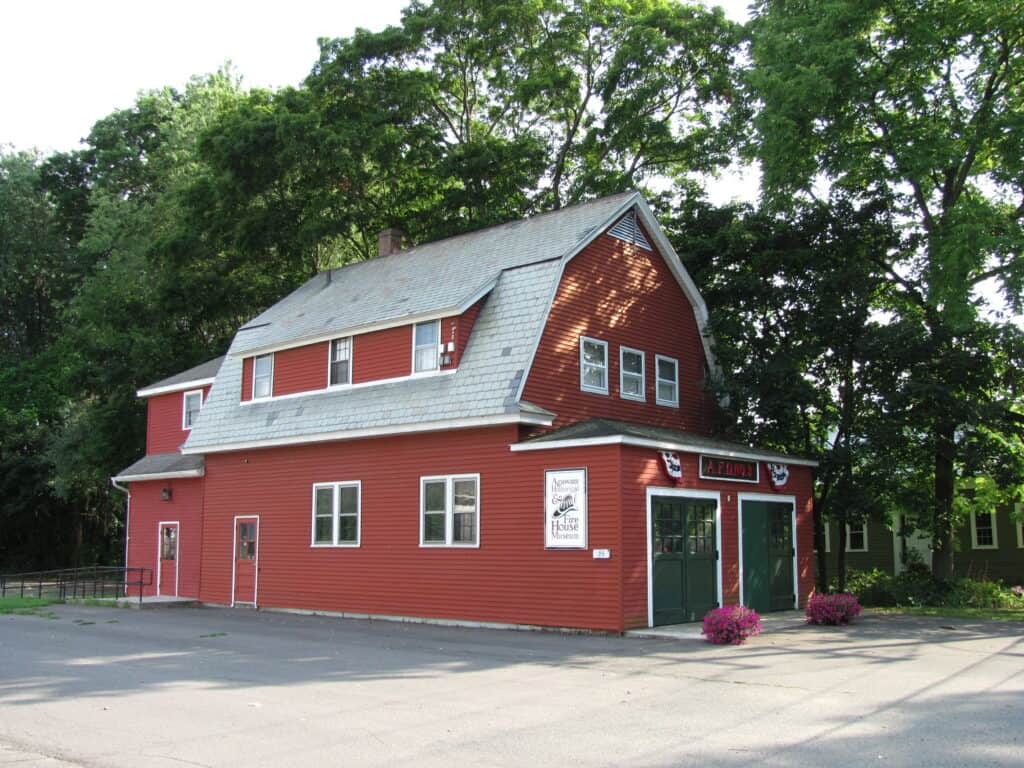 Source: John Phelan / Wikimedia | CC BY 3.0
The Agawam Historical Association (AHA) is a non-profit organization dedicated to preserving and promoting the history of Agawam, Massachusetts. Established in 1977, AHA works to preserve not only the physical landmarks, but also the stories and memories of those who have lived and worked in Agawam over generations.
AHA offers a variety of educational programs for adults and children alike. From tours highlighting local historical sites to lectures on topics such as early industry in Agawam, AHA is committed to ensuring that the past of this small town remains alive for future generations. Additionally, AHA maintains an extensive collection of historical documents including family records, photographs, maps, diaries and more which can be accessed through its library or website.
7. Pynchon Point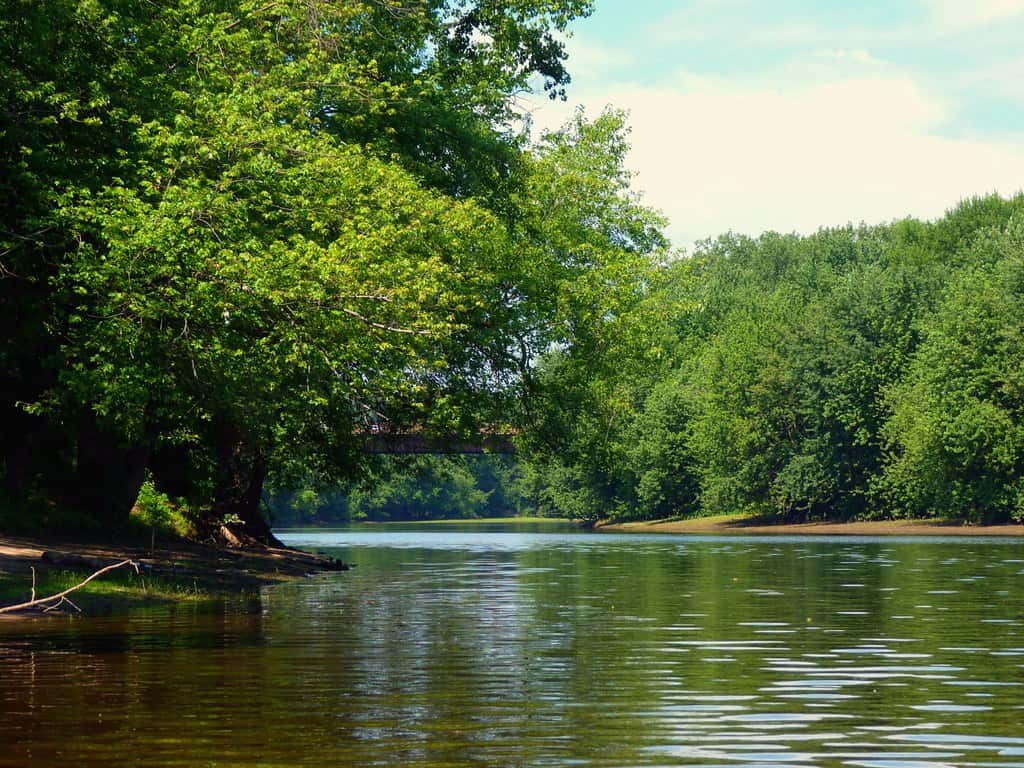 Source: Rusty Clark ~ 100K Photos / Flickr | CC BY
Pynchon Point, located in Massachusetts (MA), United States, is a historic landmark that offers visitors an exciting glimpse into the state's past. The point marks the location of one of the earliest settlements in Massachusetts and is named for its first settler, William Pynchon. Visitors to the site can explore the area's rich history through interpretive trails and exhibits. The site itself provides stunning views of East Longmeadow and surrounding areas. There are also plenty of activities for visitors to enjoy like fishing and bird watching. For those looking to delve deeper into Pynchon Point's history, guided tours are available that discuss important people, places and events from colonial times through today. Pynchon Point is a must-see destination for anyone interested in experiencing the fascinating history of this great state!
8. Golf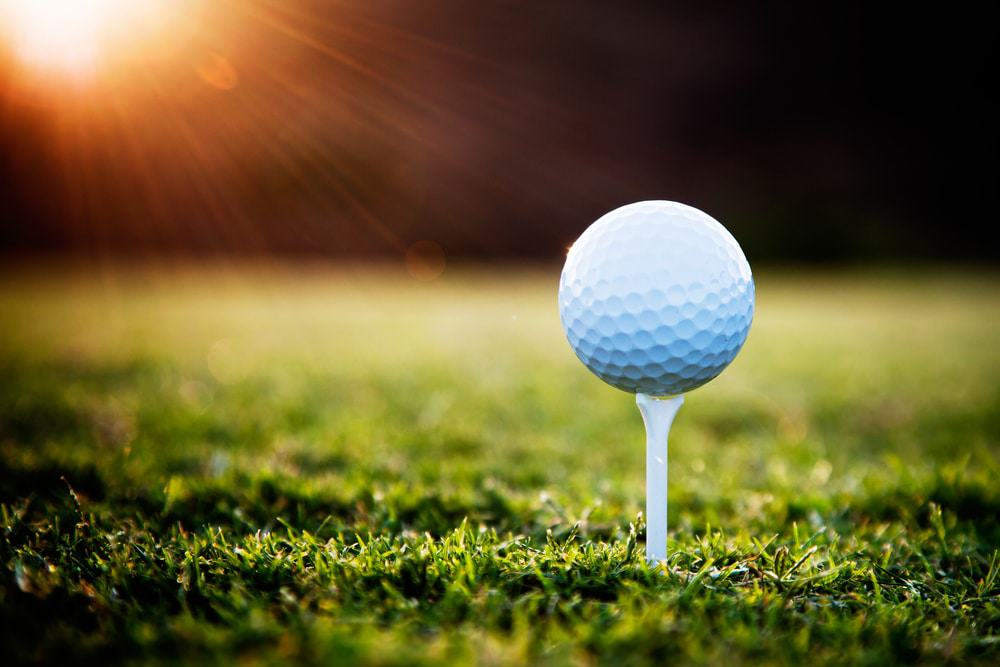 Source: Kati Finell / shutterstock
Golf is a popular sport in the United States and Massachusetts (MA) is no exception. It provides many golf courses throughout the state including public, semi-private, and private clubs. MA is home to some of the best golfing spots in the country such as The Country Club located in Brookline which was host to several U.S Opens. The layout of these courses range from hilly terrain to large flat greens that are perfect for putting practice. Golfers of all skill levels can enjoy a game at any one of these courses, knowing they will have an enjoyable time regardless of their skill level or handicap.
The Cape Cod area also provides numerous opportunities for players looking to take a swing on its many pristine courses, with views out across Cape Cod Bay that are second to none.
9. Agawam Axe House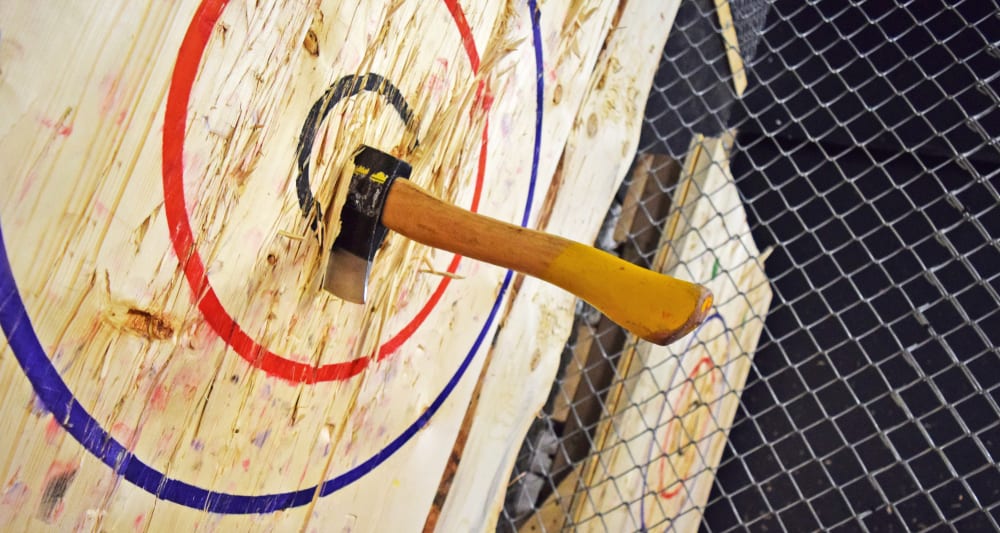 Source: AP Group of Photographers / shutterstock
Welcome to Agawam Axe House, a unique axe throwing venue in the heart of Massachusetts (MA), United States. Here, guests can experience the thrill of axe throwing without having to brave the elements. Whether you're a seasoned axeman or a first-time thrower, Agawam Axe House offers an exciting and safe environment for all skill levels.
From beginner classes to group events and competitions, there is something for everyone at this family-friendly establishment. Professional coaches will provide instruction every step of the way so that you can master your technique and hit your target with accuracy. This unique location also features food, drinks and music for added entertainment value. So come on down to Agawam Axe House today for some fun-filled axe throwing action!
10. School Street Park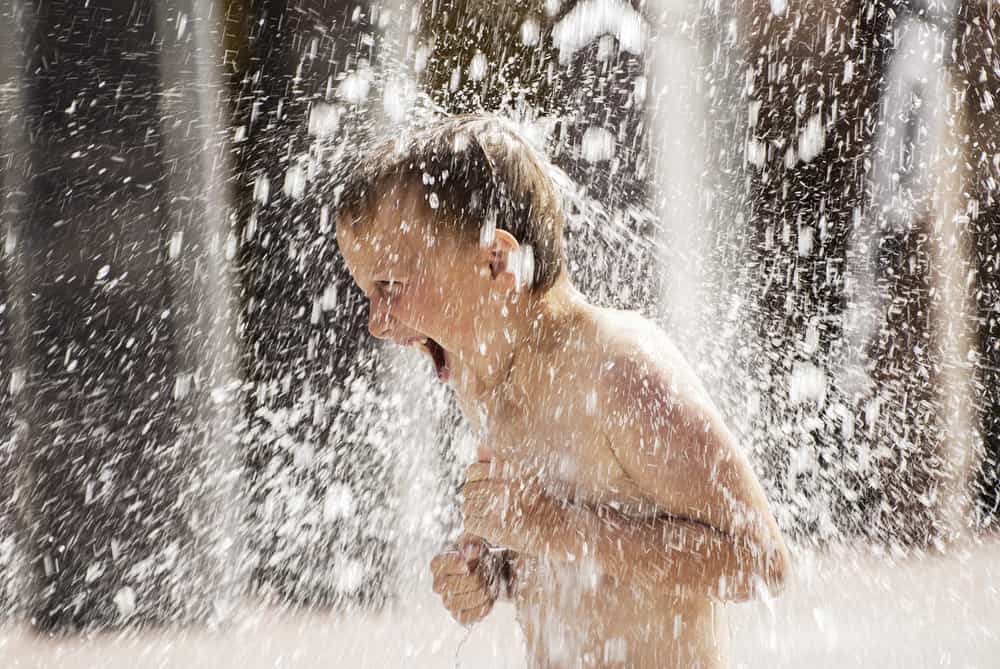 Source: Lumena / shutterstock
School Street Park, located in Massachusetts (MA) of the United States, is a popular destination for weekend excursions. This park offers a variety of activities and attractions that make it an ideal spot for families. It has something to offer everyone: from the adventurous hiker looking to explore the trails to those seeking relaxation under shady trees.
The beauty of School Street Park lies in its diverse terrain. With plenty of open space and various hiking trails, visitors can explore the area's natural wonders while taking in stunning views. There is even an observation deck with incredible views of the surrounding hills and valleys. For those who prefer a more leisurely activity, there are plenty of picnic areas or benches for bird watching or simply soaking up some sunshine. Additionally, visitors can find playgrounds and sports fields for recreational activities such as volleyball or baseball.
11. Agawam Bowl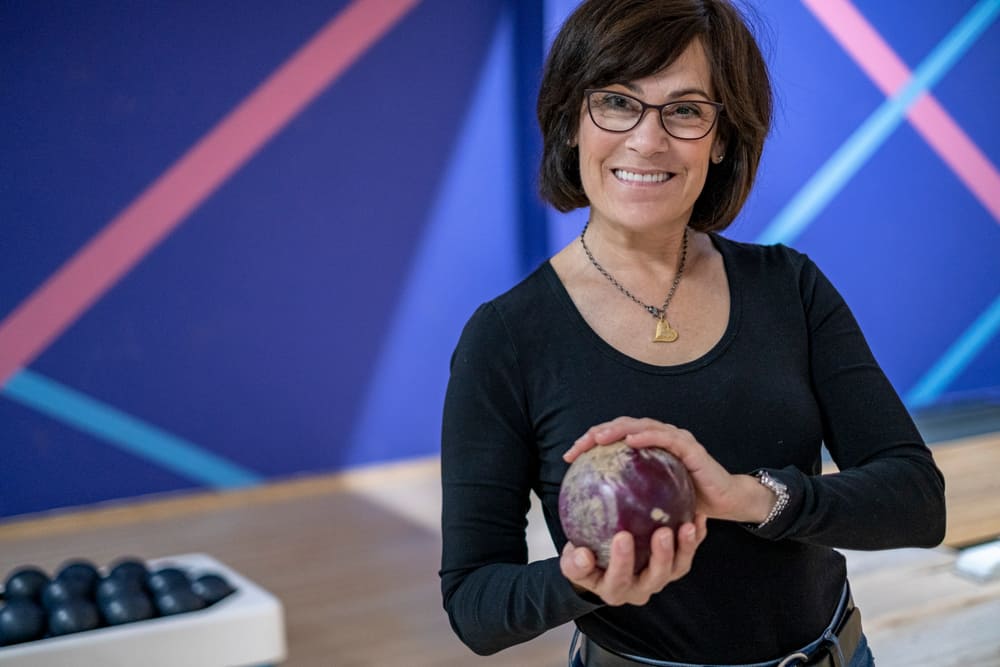 Source: Cabeca de Marmore / shutterstock
Agawam Bowl, located in Agawam, Massachusetts is a much loved local bowling alley. It has been around for over 60 years and is a great place to take the family. It has all of the amenities you would expect from a modern bowling center: 24 lanes with automatic scoring capabilities, full-service snack bar and lounge area, pro shop, and even glow-in-the dark bowling on Friday nights.
This classic establishment offers something for everyone – from competitive leagues to fun events like cosmic bowling that brings out your inner kid! They also offer birthday party packages so you can treat your kids to an unforgettable time. The staff at Agawam Bowl are friendly and accommodating – always making sure guests have an enjoyable experience. Plus their rates are very reasonable so you don't have to break the bank for some family fun time!
12. Crowley's Sales Barn & Trails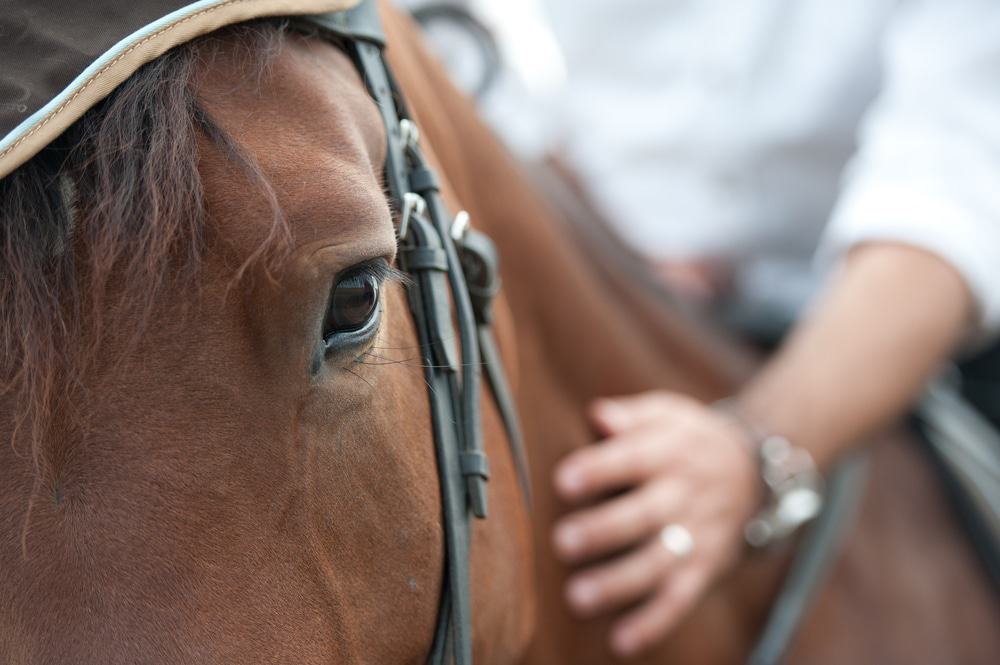 Source: Iancu Cristian / shutterstock
Located in Central Massachusetts, Crowley's Sales Barn & Trails is a family-owned and operated outdoor recreation facility that has been providing visitors with memorable experiences since 1971. Owned by the Crowley family, this rustic yet modern facility features over 20 miles of trails for hiking and horseback riding.
The scenic trails traverse through woodlands, meadows, and wetlands. Visitors can enjoy a variety of activities like swimming in one of the many ponds or fishing at one of the stocked lakes onsite. The barn offers an array of services for horse owners including boarding, training, and showing opportunities. Those looking to buy or sell horses will also find assistance here with their experienced staff helping facilitate transactions between buyers and sellers from across the United States.
13. Springfield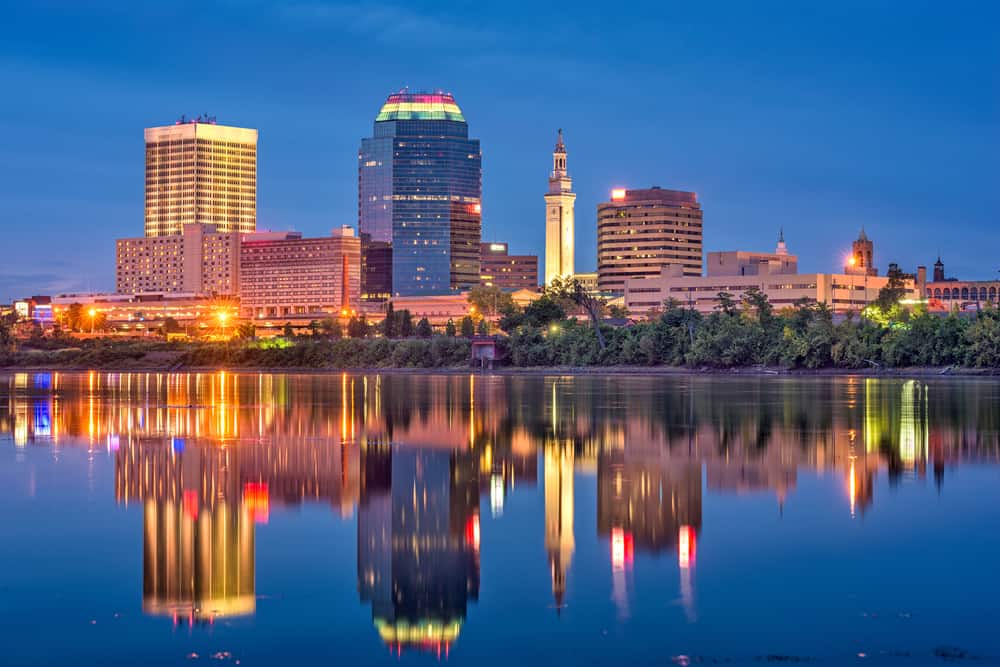 Source: Sean Pavone / shutterstock
The city of Springfield, Massachusetts is known for its rich history and culture. Located in the Pioneer Valley of western Massachusetts, this small city has been a center of innovation since its founding during the late 1600s. Founded in 1636 by William Pynchon, Springfield was one of the first cities established in America and soon became a hub for trade and industry.
Today, Springfield continues to be an important part of the United States' economy and culture. With a population of over 150,000 people, Springfield is home to numerous businesses and institutions including Smith & Wesson Firearms Company, MGM Resorts International's flagship casino MGM Springfield, The Basketball Hall Of Fame, Union Station Transportation Center as well as several universities such as University Of Massachusetts-Amherst and Western New England University.
14. Agawam Cinemas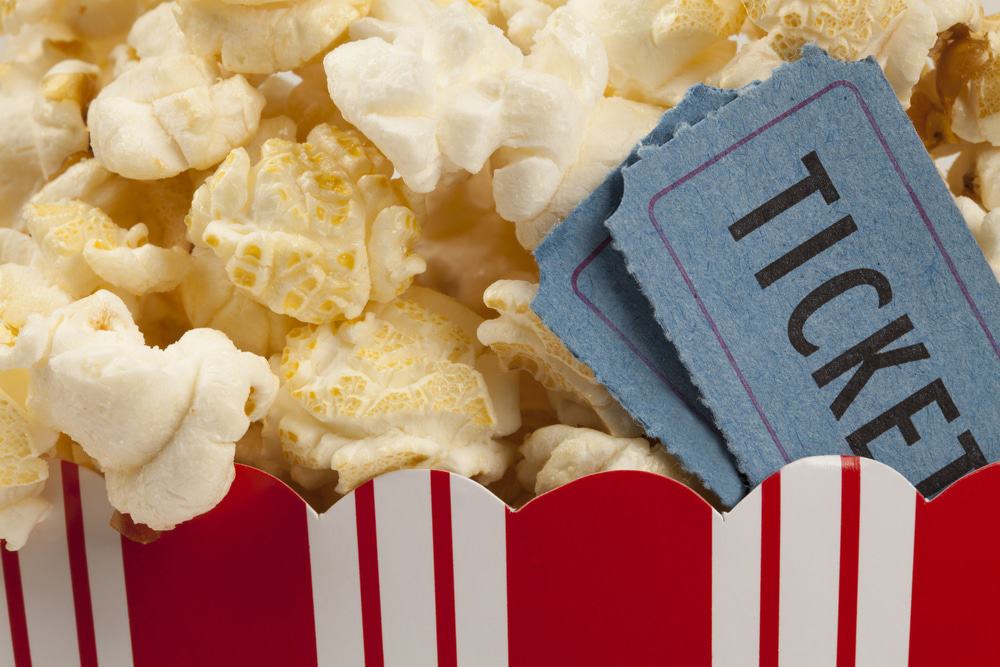 Source: photastic / shutterstock
Agawam Cinemas is a popular movie theater in Massachusetts (MA) that has been entertaining audiences for over 14 years. Located in Agawam, MA, this local hot spot offers plenty of entertainment options for people of all ages and interests. Guests are invited to experience the latest blockbuster films with state-of-the-art sound and projection system technology. Additionally, there are concessions available onsite with snacks and drinks to enjoy while watching the feature presentation.
At Agawam Cinemas, customers can also take advantage of special deals like discounted tickets on Tuesdays and matinee pricing on select days of the week. The theater also hosts family movie nights throughout the year as well as interactive screenings where guests can participate in trivia contests and other activities related to the film being shown.
15. Xtreme Paintball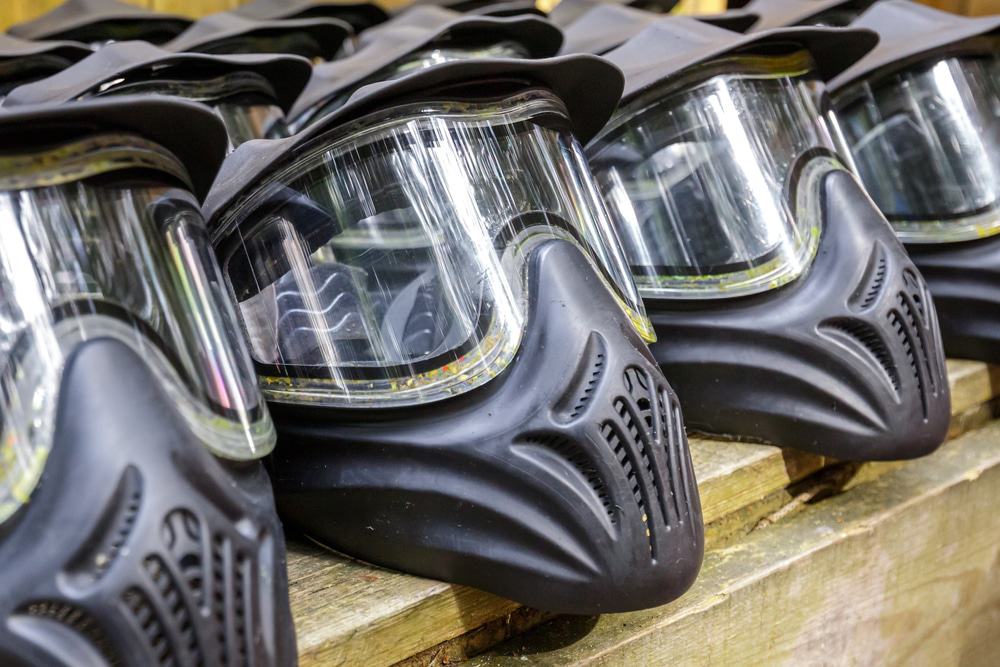 Source: Vanoa2 / shutterstock
Xtreme Paintball is a high-energy and exciting paintball facility located across Massachusetts (MA), United States. It offers a safe, family-friendly environment for people of all ages to enjoy the thrilling sport of paintball. With three fields covering over 8 acres, Xtreme Paintball has something to offer everyone, from beginner players to seasoned veterans. Players can choose from several different game formats including Capture the Flag, Assassination and Team Elimination. The facility also boasts rental packages that come with masks and guns as well as a pro shop stocked with an array of accessories such as barrels, hoppers and tanks.
From birthday parties to corporate team building events, Xtreme Paintball caters for all occasions.
In conclusion,if you live in or are visiting Agawam MA, there is no shortage of fun and exciting things to do. From outdoor activities like kayaking on the Connecticut River to indoor attractions such as the Six Flags New England theme park, you're sure to find something that suits your interests. Other recommended activities include taking a tour of the Yankee Candle Village, exploring the trails at Skinner State Park, and browsing the shops at The Shops at Marketplace.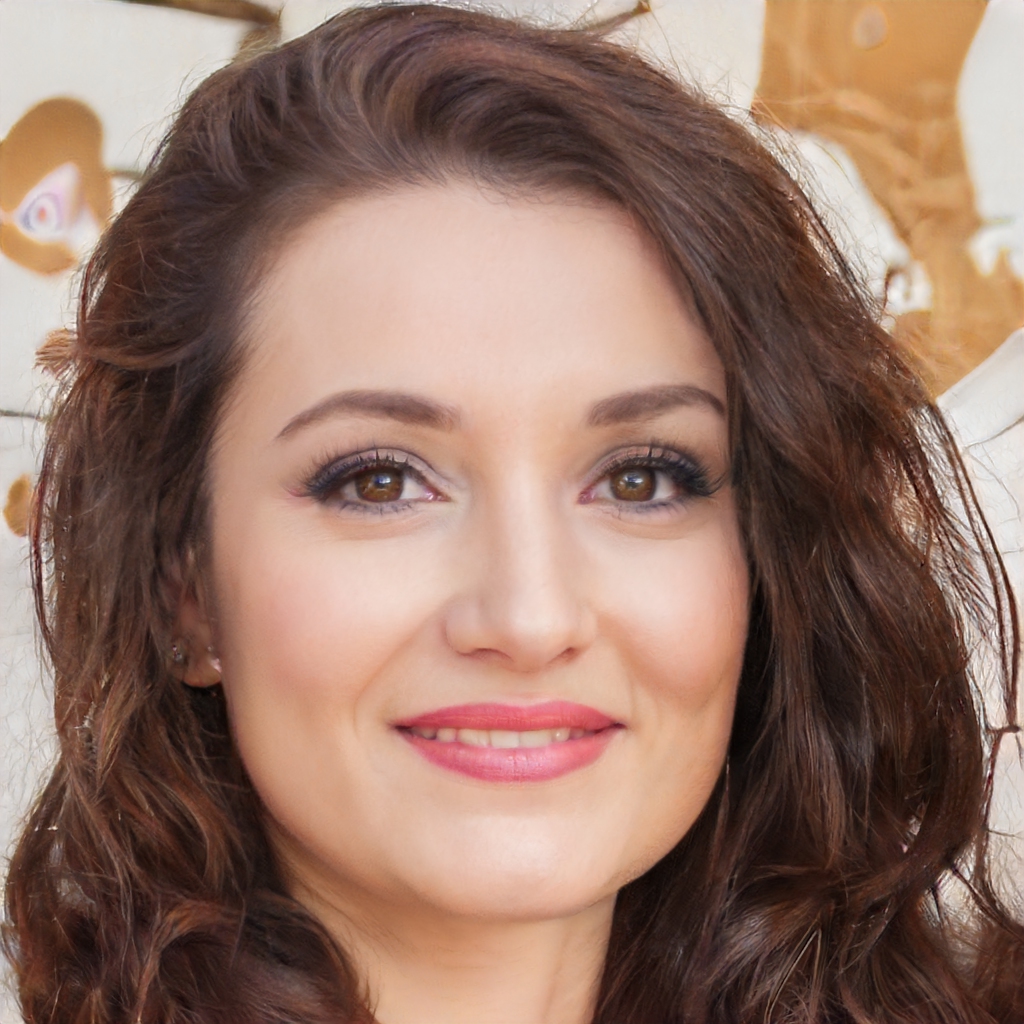 Meet Amelia, a wanderlust-filled travel blogger on a mission to explore the world one destination at a time. From backpacking through Southeast Asia to luxury escapes in Europe, Amelia has experienced it all and is here to share their tips, tricks, and favorite finds with fellow travelers. Follow Amelia on their journey as they discover new cultures, indulge in delicious cuisines, and create unforgettable memories.