Travelling around Europe is an incredible experience, but planning your itinerary before you head out can be a reasonably difficult task. This is simply because there are so many countries to chose from, so many unique and beautiful cities that all provide something new even for the most experienced of travellers. It is important to do your research before heading out, because certain places are best recommended to visit at certain times of the year, so below are 30 of the best places to visit in Europe along with when to go.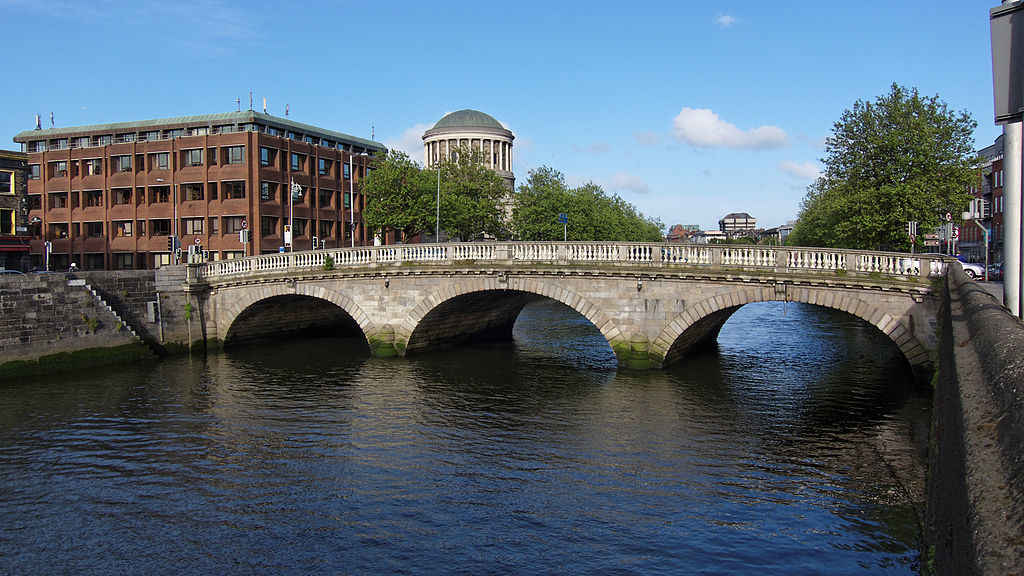 1. Dublin, Ireland
Along with a trip to the Guinness Factory and enjoying one of Ireland's most prized treasures, a walk around Dublin will show you that this part of Ireland has a lot more than just stone pathways and pubs. There is a lot of beautiful architecture on display, overflowing with history, such as the Christ Church Cathedral and Dublin Castle. The capital is a party central though, extremely popular to Europeans heading out for a weekend of drinking. St. Patrick's day in March provides an atmosphere that is hard to rival, a real display of Irish colour and culture. Of course Ireland can be visited throughout the year though, only in winter however if you can brave the weather. It is therefore best advised to take a trip to Dublin in the summer.
Tips:
Get to know the locals, Irish are very friendly and a good laugh
Remember that Dublin can be pretty expensive
Visit Merrion square if you are a fan of architecture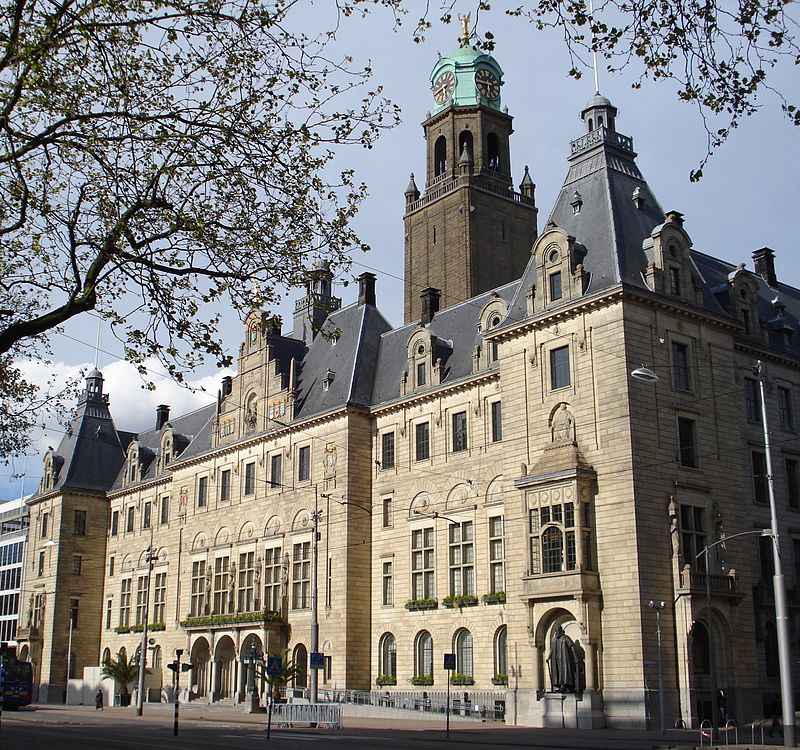 2. Rotterdam, Netherlands
When thinking of Holland then many people will straight away jump to the capital Amsterdam. Of course this is a beautiful European capital full of lovely canals and tall buildings. However, you can still experience a lot of what Amsterdam has to offer in a less touristy place in Rotterdam. There is still a fantastic nightlife and the famous coffee shops, which are known to be more popular with locals than Amsterdam is, perhaps suggesting a better quality. Rotterdam is a port city, a very trendy place that is constantly evolving and changing its identity.
Tips:
The best time to visit Rotterdam would be in the spring or summer
If going in the winter be sure to wrap up warm
Shopping for designs is very popular in this part of the Netherlands so get yourself down to the fashionable areas
3. Brussels, Belgium
Brussels is home to some of the most mesmerizing architecture in the world. Some of the buildings are simply breathtaking and this is definitely one of the places to go to indulge in some of Europe's most incredible infrastructure. The buildings with medieval origins are aesthetically special. Anytime is a good time to go to this remarkable place, as all four seasons have their advantages. In spring everyone walks with a spring in his or her step, with everything green and fresh. Autumn gives everything a golden gleam and Christmas provides a very cosy feel in the winter with warm cafes and people shopping. However the best time to go will be summer, when the sun brightens up the Belgian streets and the rows of café's come to life.
Tips:
Try Belgian chocolate
Experience the café culture
Visit the carpet of flowers in the Grand Palace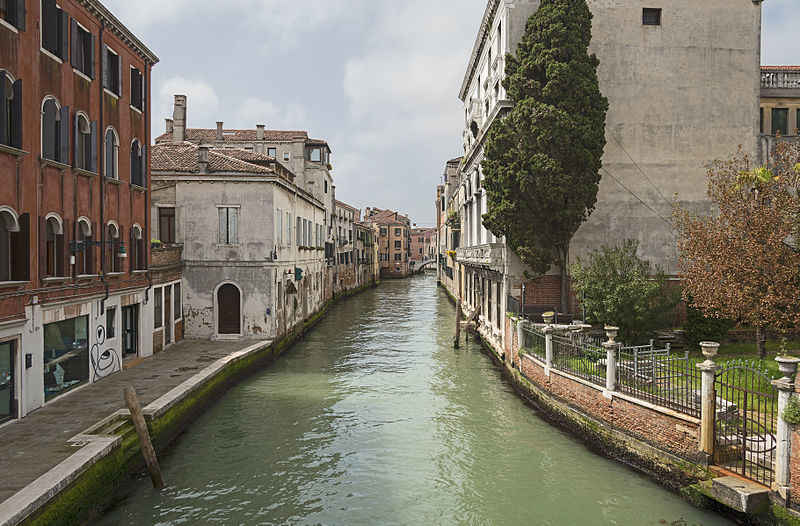 4. Venice, Italy
Venice is one of the most culturally charming places on earth and is known to provide one of the most romantic ambiences in Europe. It caters to everyone though, it doesn't just only warrant a romantic vacation. It can be enjoyed by anyone, at anytime and with any amount of people. One can take pleasure out of every canal they paddle down; every wonderful bridge they cross over and every beautiful building that Venice has in abundance. This is a unique place overflowing with history and superb architecture, elegant wines and exquisite Italian cuisine. Venice is popular to visit all year round and everyone has his or her own favorite time of the year to attend.
Tips:
Visiting in the spring and summer will provide hot weather and warm nights
The winter can give Venice a very magical feel, with white snow providing very special scenes
September is known to be a good time to visit as it is not too hot and not too cold
There are many tours of Venice that can be done to view the best spots with expert guides Oslo, Norway
This is a place surrounded by hills and forests, where the air is crisp and the wind is fresh. Oslo has natural beauty in abundance and is quickly developing as one of the most popular capitals amongst the visitors of Europe. Along with such natural and scenic beauty, Norway is known to be keen on developing the modernity of Oslo, in an aim to make it a sought out place to seek out design and architecture. Along with everything that can be viewed in the present, trips back through time are also available with the Viking Ship Museum a must see to get a taste of some very interesting and important history. Couple with everything above, Oslo is very credited for music festivals that occur throughout the summer. The Norwegian Wood rock festival attracts people from all over the world when it runs for four days in July, after which around 60,000 music lovers are said to head over for the famous Oya festival in August.
Tips:
Oslo provides fantastic opportunities for outdoor actives such as bike riding and hiking
This is a place ideal to travel individual, with friends or with your family
Known to be very good for trout fishing
Oslo is popular in the winter for skiing, whereas for general travel it is best to do so in the summer for warmer weather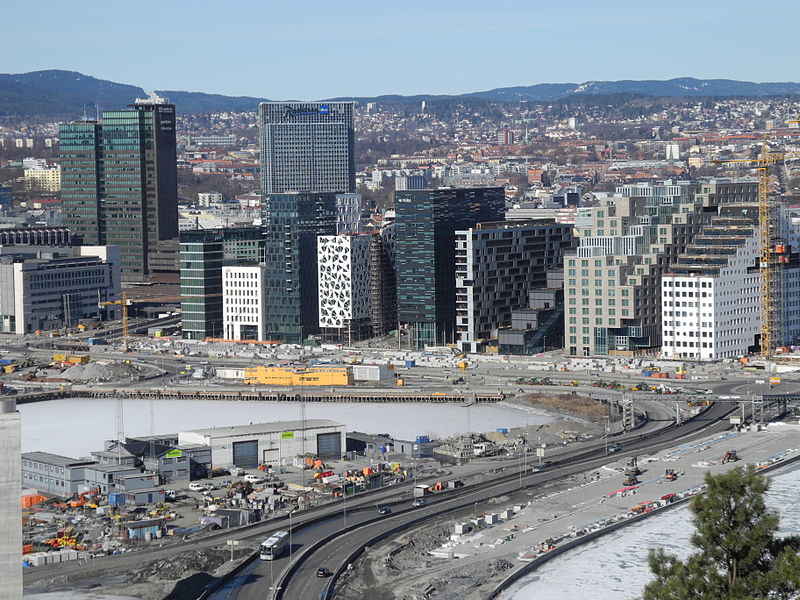 5. Oslo, Norway
This is a place surrounded by hills and forests, where the air is crisp and the wind is fresh. Oslo has natural beauty in abundance and is quickly developing as one of the most popular capitals amongst the visitors of Europe. Along with such natural and scenic beauty, Norway is known to be keen on developing the modernity of Oslo, in an aim to make it a sought out place to seek out design and architecture. Along with everything that can be viewed in the present, trips back through time are also available with the Viking Ship Museum a must see to get a taste of some very interesting and important history. Couple with everything above, Oslo is very credited for music festivals that occur throughout the summer. The Norwegian Wood rock festival attracts people from all over the world when it runs for four days in July, after which around 60,000 music lovers are said to head over for the famous Oya festival in August.
Tips:
Oslo provides fantastic opportunities for outdoor actives such as bike riding and hiking
This is a place ideal to travel individual, with friends or with your family
Known to be very good for trout fishing
Oslo is popular in the winter for skiing, whereas for general travel it is best to do so in the summer for warmer weather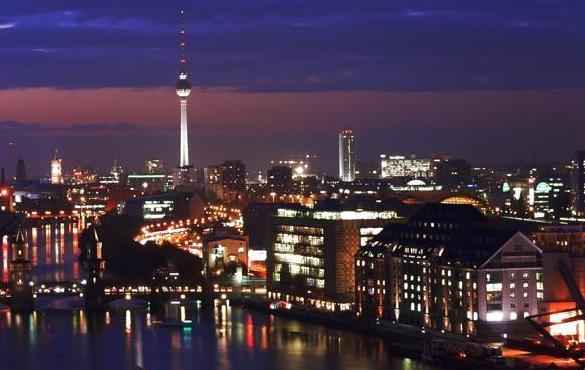 6. Berlin, Germany
Berlin is a hugely popular destination amongst the backpackers of Europe. It is a sheer melting pot of culture and is home to some of the finest art galleries and museums known to Europe. Along with many opportunities for a pulsating walk in the day, Berlin is said to really come alive at night and explode into a destination unrivalled for nightlife and partying. The German capital is full of restaurants and places to shop, making it a great place to buy designer gear. Along with funky vibes on the street, bars playing electronic music with no specific closing times, a mixture of historical buildings and modern architecture, Berlin provides a hard-hitting history lesson, particularly when walking past the holocaust memorial. Since the fall of the Berlin Wall, Berlin has transformed into one of the most creative places on earth, forever evolving and changing identity, but it has not forgotten some of its dark history and reminders are still there to serve as potent portals into the past.
Tips:
When going to Berlin it is a must to experience the crazy nightlife
Go to a museum, there are known to be more than 170 in Berlin
Appreciate the history as well as the modernity
Berlin is most enjoyed in the summer, as life takes to the streets for warm nights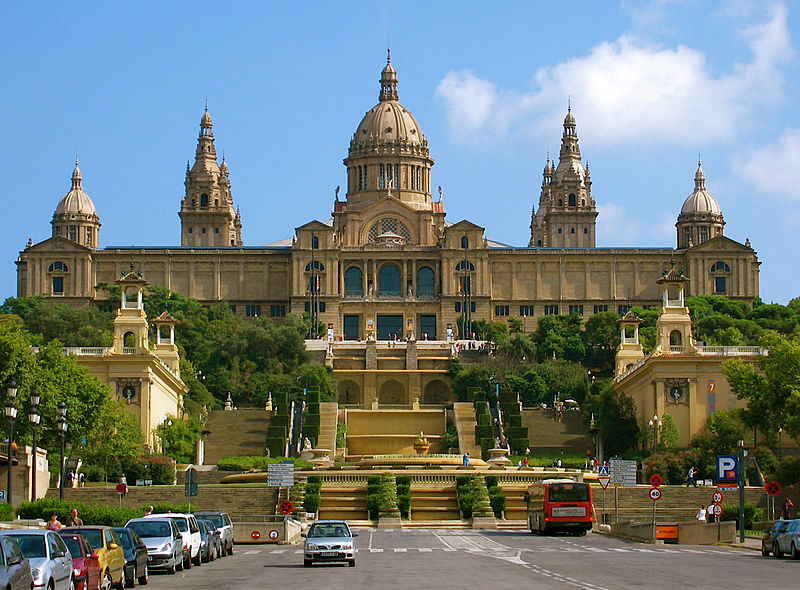 7. Barcelona, Spain
One of the most known capitals in the world is Spain's Barcelona; even the name has an exotic and inviting feel to it. There are many impressive buildings to admire when in Barcelona, making it the perfect destination for those craving European architecture. It is a wonderful city to spend time in walking on foot, exploring and soaking up all there is to offer. Barcelona is a magical city, well visited from people all over the world who seek out its special cuisines, special atmosphere and historic sites. It is also home to one of the most successful and probably most popular football teams in the world. It is worth checking out the stadium and perhaps watching a game, even if you aren't a fan of football you are likely to enjoy this huge stadium full of noise, color and passion.
Tips:
Be sure to try Tapas
There are known to be a few thieves in Barcelona so make sure you keep your luggage close and you belongings well looked after, especially when in train stations and other busy areas
Be sure to experience the art and culture
Barcelona is mainly visited in early summer so this is the best time to go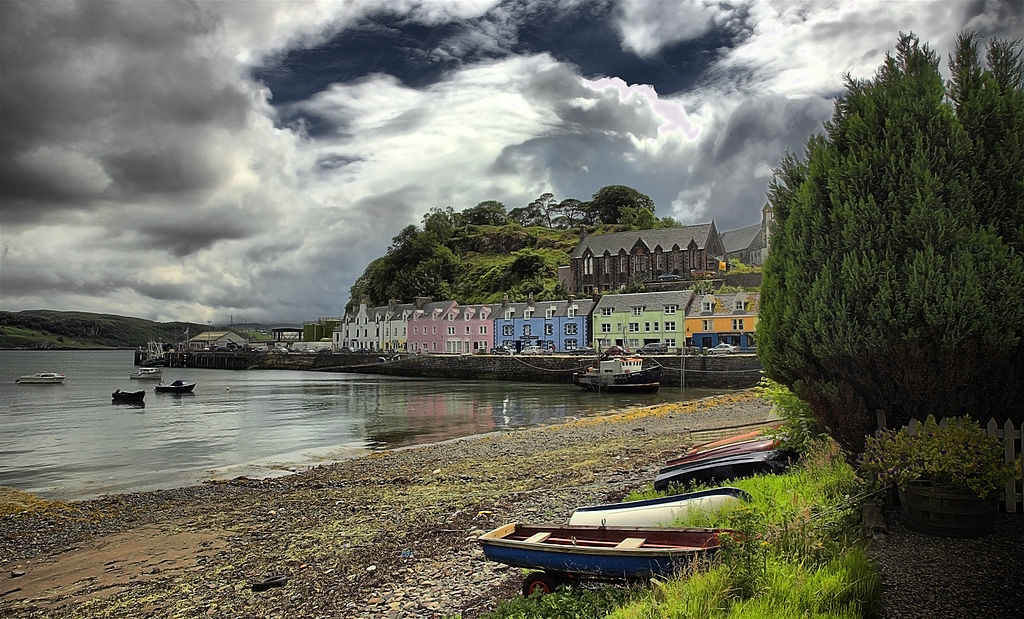 8. Portree, Scotland
Many people are under the illusion that Scotland is rather dull and grey, with the weather being bad most of the year. However, this delightful part of Scotland will prove people wrong, as it is full of culture and colour. When visiting Scotland many people simply go to the capital Edinburgh, which is definitely worth the visit, but Portree is something also not to be missed and is more of a hidden treasure, unknown to many travelling Europe. This hidden treasure needs to be uncovered, as it has a hypnotic power to touch the soul. It is a port, with the harbour holding the most presence in a place with a population of just 2,500. Having such a small population allows you to really appreciate a certain aspect of Scottish life and go somewhere that hasn't been dominated by tourism.
Tips:
When visiting Portree it is essential to check out the Old Man of Storr and Kilt Rock
Be sure to visit one of the many pubs and seafood restaurants
Immerse yourself with the locals
As Scotland can be very cold in the winter, it is best to visit in Spring or Summer, unless you fancy a challenge and wish to brave the Scottish chills
 
(http://creativecommons.org/licenses/by-sa/2.5)], via Wikimedia Commons
9.  Monaco, France
Located on the French Riviera in Western Europe, bordering the Mediterranean Sea, Monaco is a place of crystal blue water and an abundance of boats and yachts. It is known to be one of the cleanest places in the world and is said to have a sensational climate, as it never gets too hot nor too cold. This is a place for high end shopping, home to a vast array of designer stores, therefore high on the list for any fashion lover. Along with expensive shops there are many luxurious hotels, so visitors can really pamper themselves in this part of Europe if money isn't an issue. Shopping and hotels isn't the only thing high end though, with the food also of an exceptional quality. This is a place that seems to scream money, but you don't have to be materialistic to enjoy Monaco. It has a lot of natural beauty, with the harbor especially scenic.
Tips:
Be aware that this is an expensive place known for luxury
The climate makes it good to visit all year round but will be most enjoyed in the spring and summertime
Check out the L'Opera de Monte-Carlo, which is a beautiful 520-seat theatre.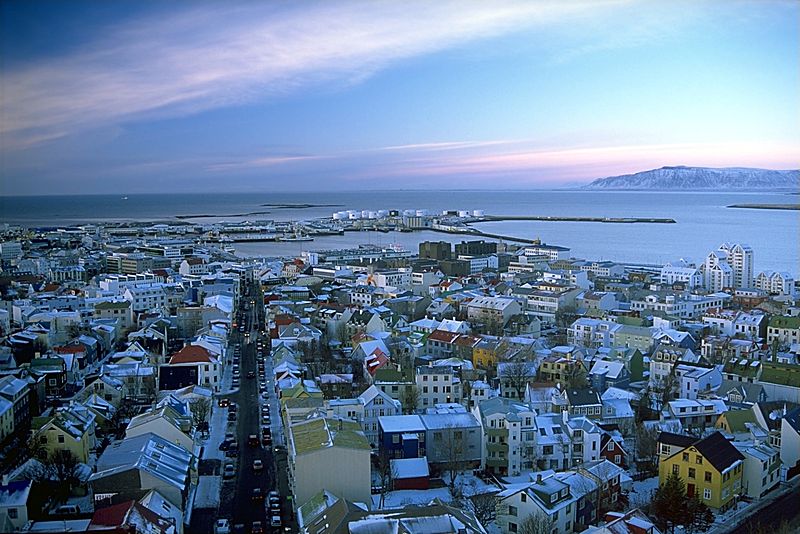 10. Reykjavik, Iceland
Don't be put off by the name; you don't have to be a master at saying it just a master at experiencing it. Iceland is the furthest North into Europe you can venture and it is certainly worth a trip to the tip of the iceberg. This is a place with a backdrop of mountainous terrain and snow, with colourful, quirky and charming houses spread throughout. It is a very unique place because of its location, in the summer it is known to get 22 hours of sunshine, perfect for those who love long summer days. This therefore gives you so much time to explore this particular part of Europe that is likely to send chills down your spine in more ways than one. Along with the sunshine, it is a place actually famous for late nightclubs, well talked about for its fantastic nightlife and party scenes. Reykjavik is a rather small place as far as most towns go but it is not lacking in content. It is a very compact area, filled with so much to do and certainly makes the most out of a limited space. Due to it being so compact it provides a very intimate feel and is claustrophobic in a good way.
Tips:
Be sure to take a trip to the Hallgrimskirkja Church which is a stunning building and the largest church in Iceland
Trace Viking history in Iceland by visiting museums
Take a trip to the Northern Lights, one of the greatest views on earth
Iceland is known to be lovely in Autumn with a golden tint

11. Copenhagen, Denmark
The capital of Denmark is another one of Europe's treasures. Copenhagen is another delightful place that makes travelling in Europe tough, as you are spoilt for choice where to go. This charming city needs to go on the list though. Aesthetically it is a little like Amsterdam, with tall, colourful houses situated by canals, and people on bicycles gliding through with a sheer variety on display. The bikes are very significant here, rumoured to be treasured amongst locals and act as way of expressing their individualism, it is a very cycle friendly place where you are recommended to rent one for yourself and enjoy biking through Denmark. The Danish capital is full of culture, artistic and experimental displays that have now caused it to become referred to as a very cosmopolitan capital. It is a place overflowing with cafes and restaurants, and is also a fantastic place for shopping. The focus on keeping the environment healthy is clear to see here, as it is a very clean place.
Tips:
Denmark is full of picturesque architecture such a the Royal Castles and old streets with historic buildings
You must try some Danish pastry!
Enjoy a canal tour or swim in the harbour
Autumn is a popular time to visit with the falling yellow and golden leaves adding to the already delightful atmosphere of Copenhagen
 
By Stanislav Jelen (Own work (Own Photo)) [GFDL (http://www.gnu.org/copyleft/fdl.html) or CC BY-SA 3.0
(http://creativecommons.org/licenses/by-sa/3.0)], via Wikimedia Commons
12. Prague, Czech Republic
Now this is a place to see for architecture, Prague is home to some truly fascinating buildings that demand your undivided attention. When walking the streets of Prague and visiting such buildings, it is important to have made sure you have charged your camera the night before because you will be taking a lot of photos. There are buildings with hypnotic gothic aesthetics, Romanesque styles, beautiful palaces and gardens and also Art Nouveau buildings. The pure mixture of style on display is enough to turn anyone into a fan of architecture; you don't have to be an expert in this area to appreciate Prague's sensational diversity. After walking around all day bathing in splendid views, you are going to be tired. What better way than to unwind than drinking beer, in a place famous for its wide selection of beers at a brilliant price. Prague is a place with so much to do so you need to spend some time here. Everything can't just be experienced in a couple of days so spend as many days here as you can and soak as much up as possible
Tips:
Visit one of the many cafes and drink some of the best coffee in the world
See the Vltava, the longest river in the Czech Republic and said by many to be the most picturesque river on the planet, let alone in Europe
Prague is also a fantastic place to visit for families, with a toy museum catering to young kids and also the Prague zoo, which can be enjoyed by people of all ages
Prague can be enjoyed all year round, with warm weather in the spring and summer, to beautiful and cosy scenes in the winter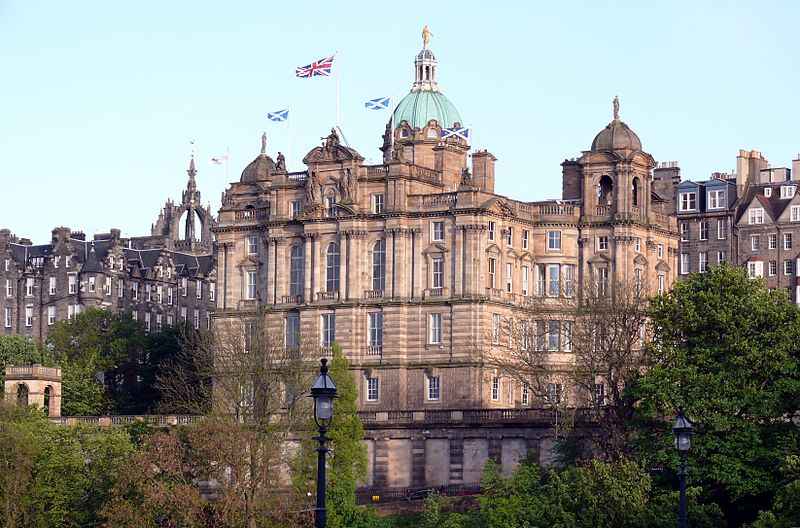 13. Edinburgh, Scotland
Take the opportunity to see the green hills and special castles of Scotland. Take a trip down to this part of Europe so full of dramatic history. The medieval structures and castles attract many visitors, along with the famous Loch Ness. The Highland Lochs of Scotland prove that this part of Europe has natural beauty to rival any other country in this part of the world. The Lochs are a fantastic place to fish, or just to see to appreciate the rustic, rugged lands of Scotland. There is a lot more else to do there in the more built up areas, such as shopping on Victoria Street, eating at one of the many restaurants and cafes, riding the tram or visit the Scottish National Gallery.
Tips:
Try Scottish whisky and sample some haggis
Learn the history of William Wallace
Visit Edinburgh Castle, obviously a must when in Edinburgh!
It will be very cold and windy in the winter, most likely raining too, so it will be best to visit this part of Scotland in the spring or in the summer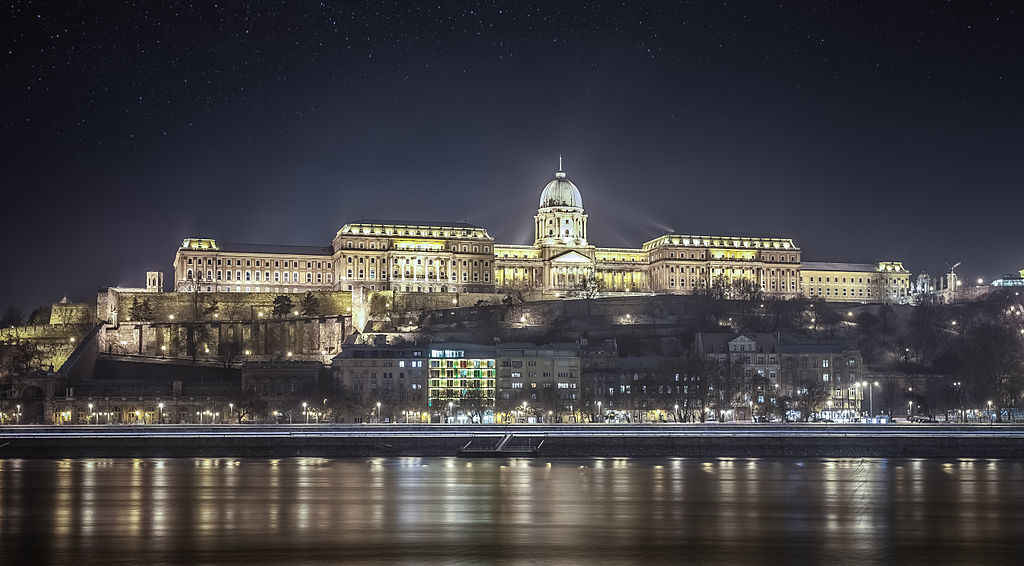 14. Budapest, Hungary
Europe seems to be overflowing with special architecture and some of this can be found in Hungary. As well as having a deep history on display, this part of Europe has been referred to by some as the 'hipster capital of Europe'. This is because it very well caters for young backpackers seeking their fill of cultural enlightenment and quirky pools of nightlife. It is popular with older ages too though, with gorgeous streets and lovely cafes making it a delightful place to be. There are many museums to be visited and also the famous 'ruin bars'. These came about because young people wanted to have cheap places to drink, so derelict and rundown buildings were thus turned into bars and became diamonds in the rough. They then became very popular and are now known to be pretty chaotic, but friendly and welcoming places where you can make friends with locals and meet people from all over the world.
Tips:
Late May/Early June is a very popular time to visit Budapest as the weather is most comfortable during this period
Be sure to sample some Hungarian cuisine
Budapest is fantastic to walk around with some very compact neighbourhoods
Take a trip to Budapest's historic baths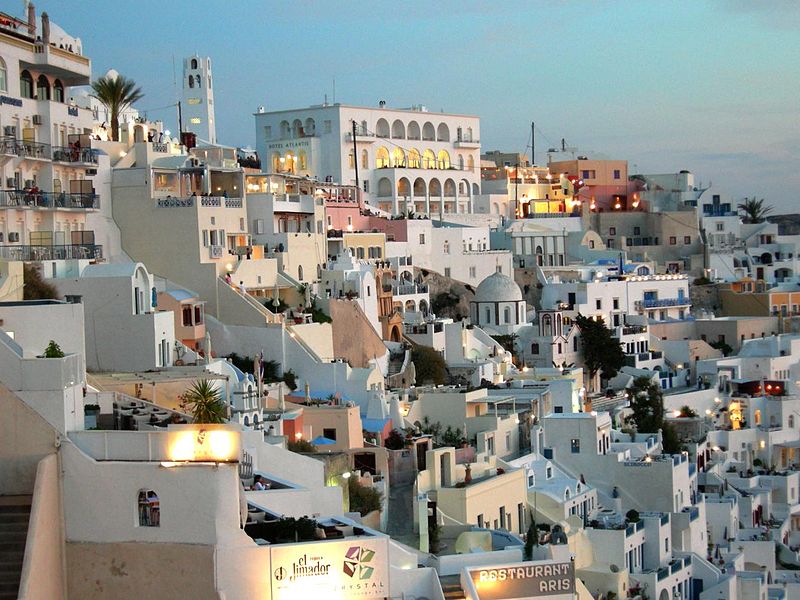 15. Fira, Greece
Running around Europe and walking around seeing so much architecture and jamming so much into your day, it is inevitable that you will need to take a break at some point. Greece offers the perfect environment to do so, where you can unwind in a much slower paced style of life and enjoy some exquisite weather. Here you can take in splendid views, lay down and catch a tan of one of the beautiful, golden sandy beaches and eat lovely Greek food day and night. The Greek island of Santorini has no shortages of natural beauty, showing how nature easily rivals anything built by man, and is a place to forget the trouble of time and simply relax and savour every moment. Nothing needs to be rushed here, everything can be done at a leisurely pace as you stroll around under the sun.
Tips:
Taste some brilliant Greek wine and perhaps embark on a wine tour
Enjoy one of the many boat tours that take place here
Visit the Cathedral of Saint John the Baptist
Fira is known to have some amazing cocktail bars that need to be sought out
Make sure you fully relax here and enjoy yourself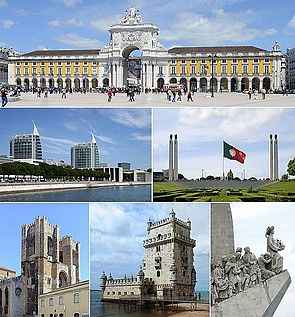 16. Lisbon, Portugal
Lisbon is a very pretty part of the world full of gorgeous colour. The locals are known to be very accommodating and Lisbon is widely praised as a very exciting place to be in. This is because of tight little streets, gothic style buildings and exquisite monasteries that provide fantastic views. There are many open-air cafes that look down upon Lisbon, along with pedestrian zones scattered across the hilltops that provide views to satisfy any voyeur. There is a wide diversity of food to be enjoyed, particularly traditional Portuguese seafood, and a good nightlife bustling with a mixture of locals and tourists. Lisbon's position on the coast means it has great weather all year round and is vastly becoming one of the most favourable cities to visit in Europe. This is because it has so much to offer, beautiful architecture and so much colour in the streets, then beautiful beaches to escape city life for a while and relax in the sun next to crystal blue water. A romance and mysticism surrounds the largest city in Portugal, making it a special place to be in.
Tips:
Lisbon is cheaper than many other major cities in Europe so is good for budget travelling
Try some custard tarts
Lisbon is known to have some of the best hostels in the world and is an extremely popular place now for backpackers
The nightlife is cheap so be sure to go out and enjoy yourself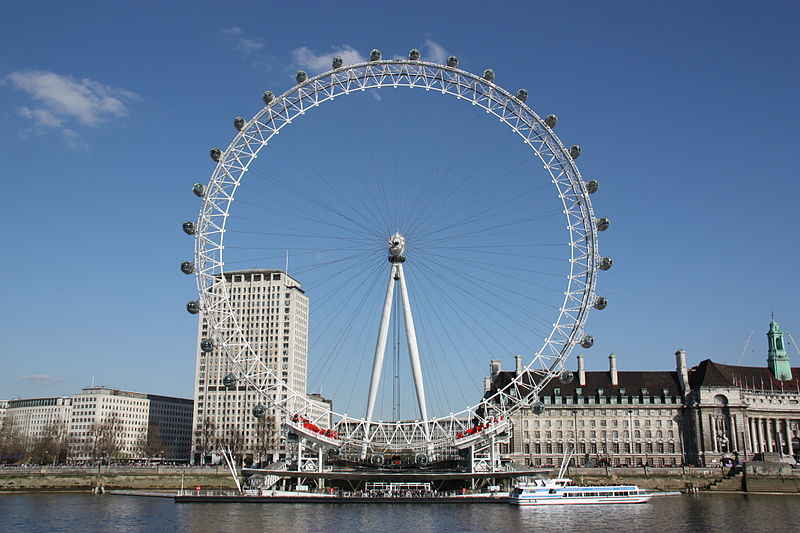 17. London, England
London is one of the most famous cities in the world and hugely popular amongst tourists so it therefore gets very crowded. It is famous for being a remarkably multicultural place and has more different languages spoken than anywhere else in the world. Such multiculturalism therefore guarantees a diversity of food, with authentic cuisines from all over the world in huge choice everywhere you go. It also means many events and festivals that occur throughout the year. The aesthetics of London is what pleases people most though, from the red buses to Big Ben, and it is a big city full of different areas, some modern, some historic, and some cosmopolitan and creative. There is a lot of beautiful architecture, restaurants and of course shopping, with Oxford Street being one of the most known places for buying designer gear. London is not cheap though; restaurants, cafes and especially clubs can be expensive, so it may not be the best place to go if you are on a tight budget. Of course you can budget here if it isn't the nightlife and expensive restaurants that you are after, as London has many hostels and the sites alone are enough to occupy travellers for days on end. Train tickets are expensive though so it is better to seek cheaper alternatives of transportation with buses being the obvious one.
Tips:
England is stereotypically known for bad weather all the time, but this isn't really true. The spring and summer are lovely in London, mostly sunny, even if the occasional patch of rain passes by. London is a very beautiful place at night, even more so in the snow, so trips in the winter can be as equally delightful as those in the summer
Be sure to try Fish and Chips and visit a traditional English pub
Try an English breakfast
Check out the main attractions and see where the Royal Family rest their royal heads
Visit Camden Town for the market and London's street art in abundance
18. Stockholm, Sweden
Stockholm is high on the list for many people travelling around Europe, for so many reasons. The warm summers of Sweden cause many to head to the water, with city-centre swimming a very welcome thing to do here. Swedish people are credited for being very warm and friendly so you are likely to have a very pleasant stay here. The Stockholm Grand Tour by Coach and Boat is fantastic for first time visitors as you get to have a brilliant overview of the city with a mixture of land and water travel. The view from of the city from the water is breathtaking and is something you will not get when on land. This is because you are viewing it from a distance, with all of its magnificence on display. It's like putting a wide-angle lens on a camera; you capture more at once. There are a lot of other tours happening over in Stockholm, and great opportunities to learn about the marvellous Viking culture.
Tips:
Summer is the best time to visit with sensational blue skies and lovely weather
Be sure to learn about Viking history with 'Viking themed walking tours' and museums
This is the place to be for coffee and cake. A coffee break even has its own special term fika, which is used as a term to describe sharing a coffee and something sweet with friends.
Stockholm has exceptionally architecture like so many other parts of Europe that needs to be seen and definitely photographed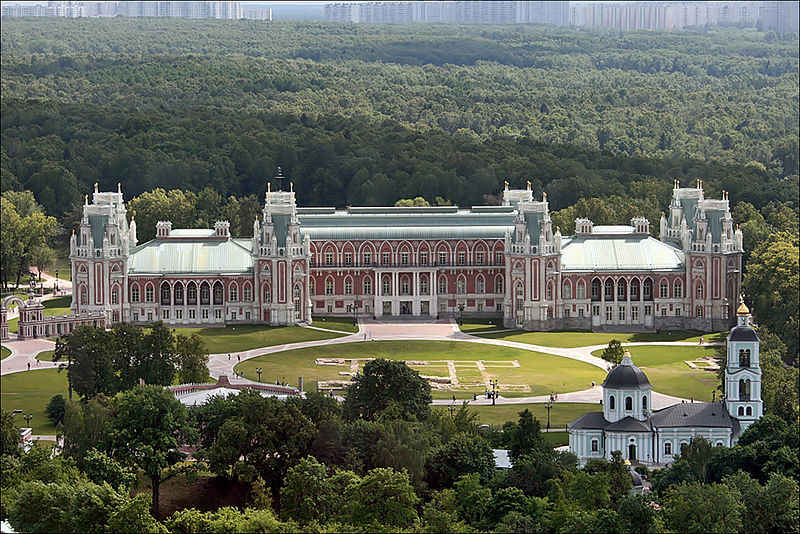 19. Moscow, Russia
This is the land of vodka, ballet, and absolutely astonishing architecture. By far the largest country in Europe, with its borders stretching from Belarus and Ukraine, this is a very unique place that hugely interests the whole word and provides so much that is unrivalled and not found anywhere else but in Russia. Moscow is a capital you have to go to, witness the power and intricacy of St Basil's cathedral, the magnificence of the Cathedral of Christ the Saviour and bathe in many of the other jaw dropping views the capital has to offer. In the day Russia is a kaleidoscope of the colour, but at night into further explodes it power and becomes truly intoxicating. The nightlife is well spoken off, so visiting clubs in Moscow will certainly be a unique experience.
Tips:
Try and visit a ballet
Try some authentic Russian vodka
Russian police are said to be quite tricky at times and are known for asking foreigners for immigration papers so remember to always carry your passport on you to avoid any trouble
Moscow wows visitors all year round so it doesn't matter when you go. Of course Russia is notoriously cold in the winter but to really experience the culture why not go in this time? If it is warmer weather you are after then head out in the May – June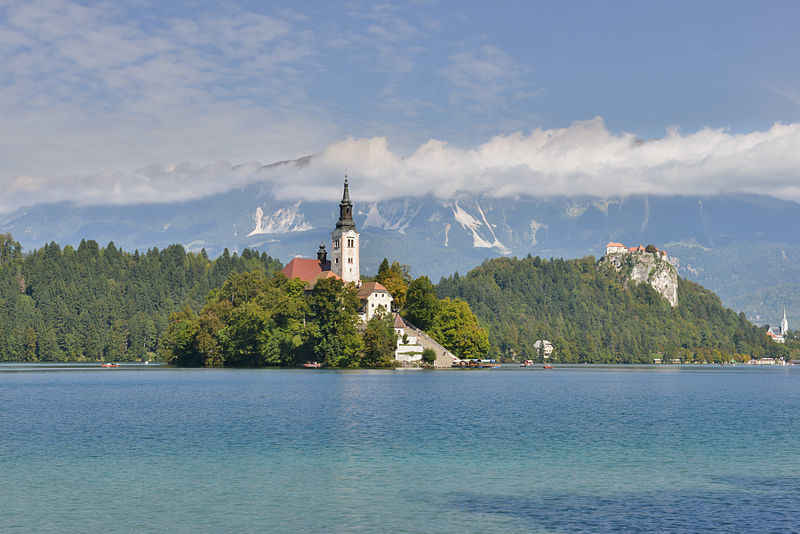 20. Bled, Slovenia
This is a truly quaint destination, oozing with beauty. Bled has an interesting history too, as it was given by the Holy Roman Emperor of the time to the Bishop of Brixen. He too had an eye for beauty, even though any eye should register it when looking at Bled, so he gave it to the Bishop as a gift. In the middle of Bled lake is Bled Castle on a little island, an adorable site that words are hard to describe. This part of Slovenia is known for its health spas and opportunities for scenic hikes, so if you are a fan of the great outdoors this is certainly a place for you.
Tips:
Soak up the lucent shades of green in Slovenia's natural environment
There is a very diverse plant and animal life in Slovenia and visiting Bled gives an opportunity to witness some of it
Hike to the medieval hilltop castle
Mingle with the locals and enjoy their food and drink
The best time to visit Slovenia would be in spring or summer
 
By Ncsakany at en.wikipedia [Public domain], from Wikimedia Commons
21. Hallstatt, Austria
Austria is a place most credited for its mountainous terrains and baroque city architecture. Heading over to Hallstatt will give you the chance to experience one of Austria's oldest settlements, with a history stretching back to 5000BC. Its magnificence still exists today and should be known to the travellers of Europe so they are informed that a magical place lays in this German speaking region. It is one of the prettiest places in Austria, mainly because it sits next to a bank of the Hallstatter Sea, with a mesmerising mountain as a scenic backdrop. It is like something out of a fairytale that can be experienced in real life. A trip to this visually poetic part of Austria is a must to anyone who wants the kind of moments and views that take your breath away.
Tips:
Stay in one of the Bed and Breakfasts and get to know the locals
Perhaps best to avoid going in the summer as it can get very busy and as it isn't the biggest of places accommodation can quickly fill up
Definitely a place to go hiking and enjoy the outdoors

22. Rome, Italy
This is a place overflowing with history and architecture that is known all over the world. The saying 'Rome wasn't built in a day' is probably translated into most languages. Once the focal point of the Roman Empire, this part of Italy still holds some of the most important architecture from that era and many historic buildings that were to follow afterwards. Walking through and witnessing such creations is like heading back in time, with each structure acting as a porthole into such a significant part of Italy's past, and also the world's. However, Italy has not stood still as a country and Rome isn't just old buildings, it is also a modern place filled with culture, fashion and excellent food and drink. Rome can be crazy and hectic, and provides an atmosphere that the rest of Europe will find hard to beat.
Tips:
Note that popular buildings and tourists attractions will be exceptionally busy in the summer
Try some authentic Italian wine and cuisine
Visiting the Colosseum goes without saying
Take a trip to the Vatican and experience this part of Italian culture and history
If you want to see Rome in full action then head over in the spring when thousands of Christians flock over to the churches in the week of Easter
 
By Kicior99 (Own work) [GFDL (http://www.gnu.org/copyleft/fdl.html) or CC BY-SA 3.0
(http://creativecommons.org/licenses/by-sa/3.0)], via Wikimedia Commons
23. Newquay, Cornwall
Cornwall is ceremony country and unitary authority area of England within the United Kingdom. It is very popular amongst those in England as people flock over in the summer to enjoy the beaches and swim and surf in the sea. Newquay will be able to prove to anyone outside of the United Kingdom that good beaches do exist here. It is a seaside resort and fishing port in Cornwall that is a lot of fun and is a great destination for family holidays. There are many different types of accommodations, from hostels, hotels to caravan and camping areas, therefore making it a fantastic place to enjoy Europe on a budget.
Tips:
Enjoy one of the many water sports on offer in Newquay
Try a Cornish pasty
The best time to visit is certainly in the summer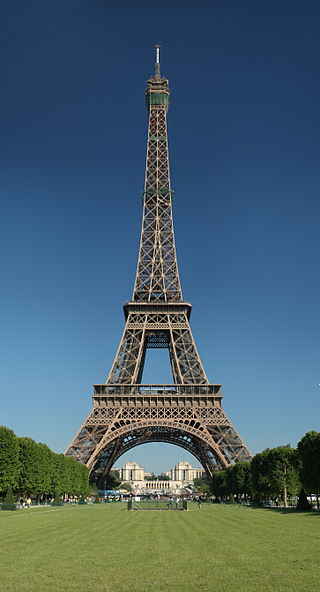 24. Paris, France
Home to cinema, art and cafe's, France is a country that is full of culture, fashion, good food and so much more. It is of course most famous for it's Eiffel Tower, the symbol of France, a fine and unique piece of architecture. There is a lot of other astonishing architecture other than the tower though that demands to be viewed, such as the Arc de Triomphe and the Norte Dame Cathedral, which dates back to 1163. Paris is the prime destination for shopping and anyone who loves a good shop will be in heaven in the shopping streets of the French capital. It is also a very romantic place, as France is known for romance, and thus attracts many couples all year round.
Try a baguette with French bread
Enjoy some of the finest coffee in one of the many charming cafes
Be sure to learn a little French as this will go a long way with the locals
Paris is good to visit all year round as each season brings something special and different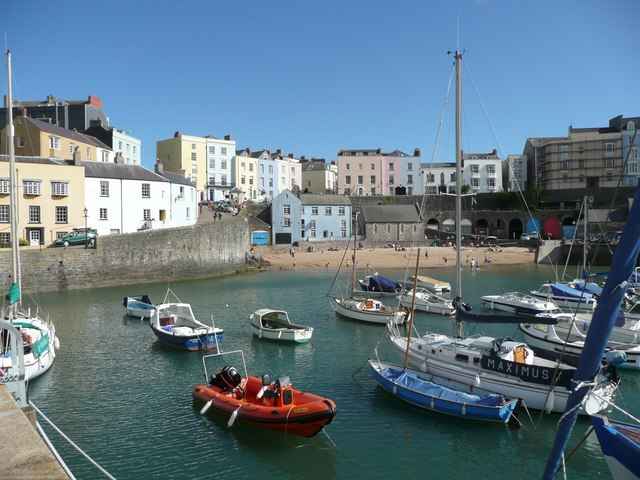 25. Tenby, Wales
Tenby has much history, stretching back to 900AD. It is well known for its defences, with a huge wall being built to keep rebels at bay. Nowadays though it is the beauty that captures the imagination, as the scenic aura of Tenby easily holds attention. This charming little harbour in South Wales is the perfect getaway if you want picturesque views and a place not rammed with tourists. The cobbled streets are home to many restaurants, cafes and hotels there are plenty options for great food and drink. There are also many delightful pubs, which provide opportunities for a lovely night out.
Tips:
When travelling around Wales try to pronounce some of the road names
Some hotels are known to have amazing views which overlook the beaches
Try some of the pub food
The best time to visit Tenby is certainly in the summer

26. Innsbruck, Tyrol
Innsbruck is the capital of Austria's western state of Tyrol, a place in the Alps that is a perfect destination for winter sports. Along with winter sports, Innsbruck is a place of historic and contemporary architecture, a very stylish place that is a fusion of nature and modernity. It has its own identity and is different from everywhere else in Europe, making it a unique place to visit. While the white alps sit powerfully in the background, the city itself is a remarkable site too and doesn't get overshadowed too much by its neighbours. There is a lot of color, culture and creativity to behold in the city centre, with many restaurants and cafes, and places to shop that will please the tourists of Innsbruck.
Tips:
Of course the best time to head out is in the winter to take part in some of the winter sports
Even if not a fan of outdoor sports, it is advised to still go in the winter and enjoy the magical atmosphere of Innsbruck
Take a stroll through the city's old town with medieval vibes
Check out the Hofburg Imperial Palace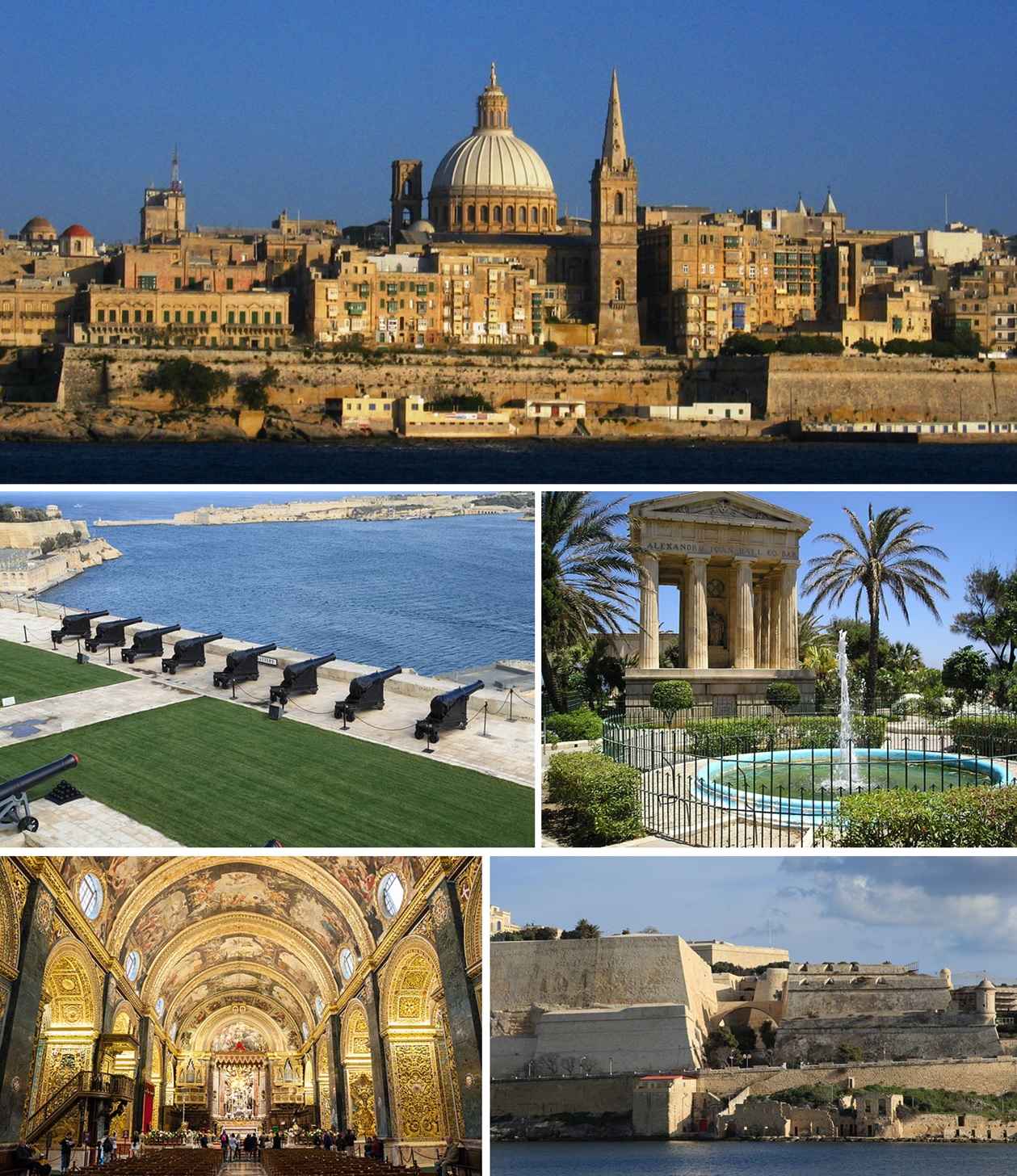 27. Valletta, Malta
The capital of Malta makes travelling Europe even harder again, as it provides another option for a fantastic getaway. The architecture is superb, Malta is praised for having an epic collection of baroque architecture, with so much color that it is a joy to behold and be surrounded by such pools of radiance. With a mythological history, be sure that parts of Matla hold a mysterious feel and make it an exciting place to be in. This part of Europe wows visitors all year round with the weather. The weather down in Malta is known to be very good, having around 300 sunny days a year, so being sunny all year long provides countless opportunities to lounge around outdoors in the most relaxed of ways whenever the time arises.
Tips:
Enjoy the weather and some of the fantastic local cuisine
Valletta has a good nightlife so go out for a few drinks
Visit the National Museum of Archaeology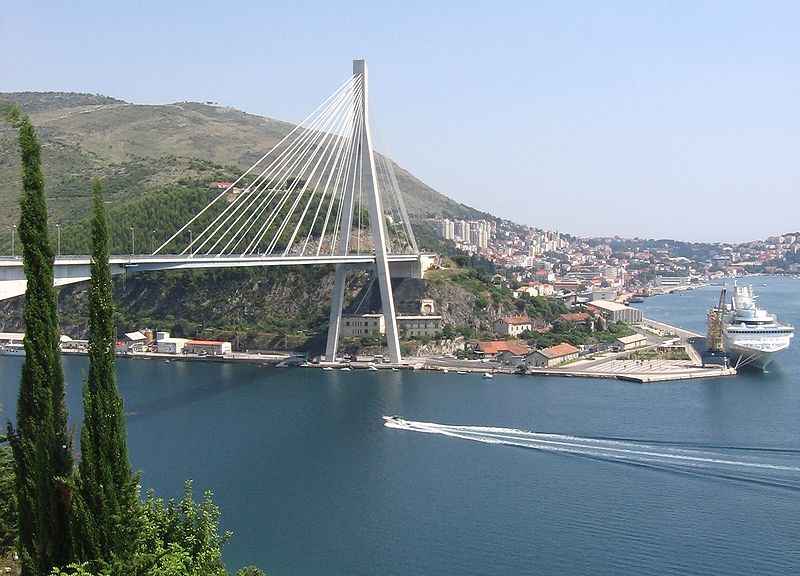 28. Dubrovnik, Croatia
Dubrovnik is a city in southern Croatia that sits next to the Adriatic Sea. It is a place famous for its unique Old Town, which is surrounded by huge stone walls built in the 16th century. These walls are a sight to behold and need to be appreciated by the travellers of Europe. All of the buildings here are exceptionally well maintained; as of course they hold much significant importance to the country and are very big tourist attractions. Such buildings include exquisite churches and palaces. To make Dubrovnik even more attractable there are beautiful beaches next to crystal blue water, making it a place of exploring and relaxing. The food here is good, especially the seafood.
Tips:
Check out the Cathedral of Assumption and Rector's Palace
Take a cable car to Mt Srd which provides mesmerising views of the city
Enjoy the Mediterranean lifestyle and go snorkelling
Summer is known to be the best time to visit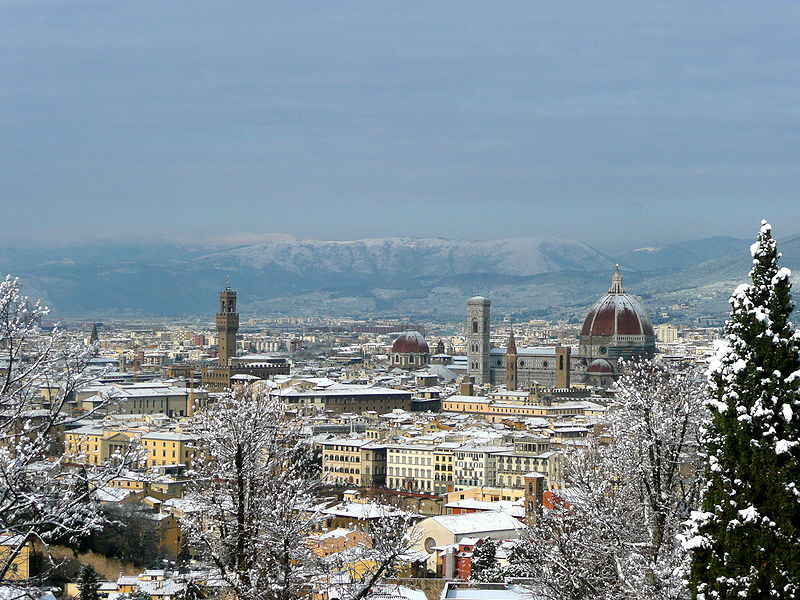 29. Florence, Italy
Capital of Italy's Tuscany region, Florence is the birthplace of the Renaissance, therefore home to splendour of art and architecture. This is a hugely popular place for European travel, with the Florence Cathedral being the focal point and powerful symbol, much like the Eiffel Tower in Paris. With so much art and architecture to be witnessed, one is spoilt for choice when trying to take in this Italian culture. However, be sure to try and take it all in at a leisurely pace and not rush things, take a few days out alone for architecture and then a few alone for the art. Being Italy of course this is also a place for food and drink, with exceptional wine and cuisine available everywhere you turn. Here you can walk around and pretend to be an art critic and wine connoisseur for a while and have fun is the charming and exciting Florence.
Tips:
Here you can indulge in some opera and classical music
Florence is a city best explored on foot
Visit the art museums
Plan your itinerary carefully and make the most out of your time here
If it is no crowds you seek then visit in February – March. For nice weather then it has to be spring and summertime but it will get busy in these periods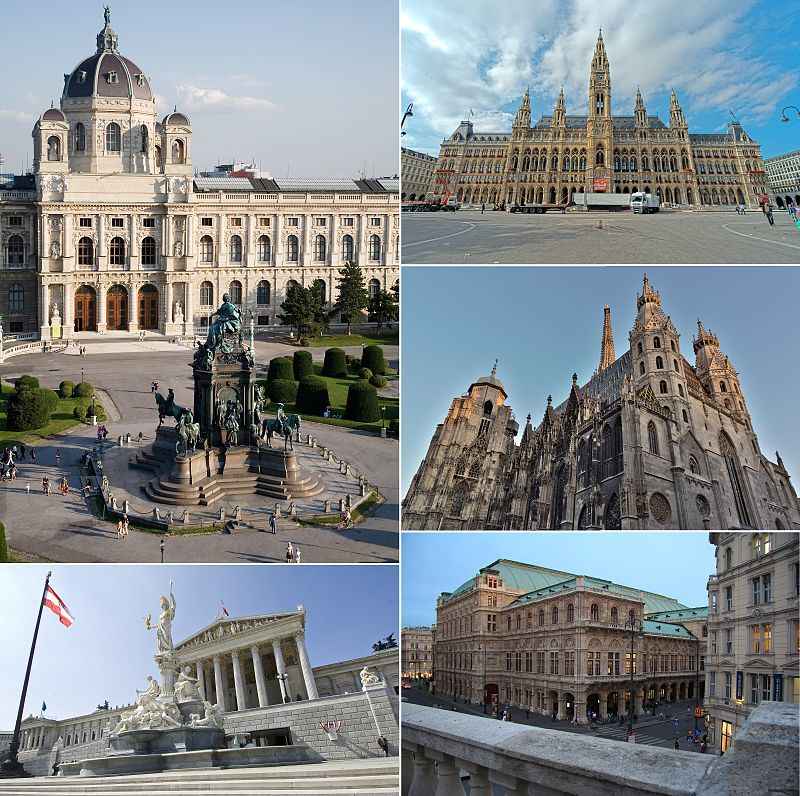 30. Vienna, Austria
Austria is simply beautiful; it has so much to offer and is certainly one of Europe's prettiest of jewels in a treasure chest of countries. The aesthetics of this capital of Austria are poignantly artistic, and it is home to the geniuses of Beethoven, Mozart and Sigmund Freud. Here you will find a place overflowing with superb buildings and delightful parks, making it a perfect place to explore on foot and take time out to relax in the streets and parks. The city of music is packed with history and culture, excellent restaurants and a vibrant nightlife.
Tips:
Visit one of the coffee houses
Go to Hofburg and explore the majestic castles and palaces
Take the Vienna highlights bike tour
Peek inside one of the museums
Summer is the best time to visit bringing the warmest weather and sparking the street culture into life.
Save