Ifrane or Ifran nicknamed Little Switzerland is a pretty Moroccan town where, instead of chaotic bazaars, there are magnificent gardens, mountain chalets, and a chic alpine style.
At over 1,700m, people come here in winter to ski. It is famous for its ski resort which has five slopes and two ski lifts. But it is not only this that has earned it the epitome of "mountaineers", clean air, order, and care, make it look like a small Swiss town.
In short, a place in Morocco is really difficult to imagine mostly because of its splendor. Here is a guide to organizing a trip to Ifrane, Morocco. We will find out the following:
Where it is?
When to go?
What to see?
Info on climate
Best time to go there
10 things to see in Ifrane and its surroundings
How much does it cost to visit Ifrane?
Useful information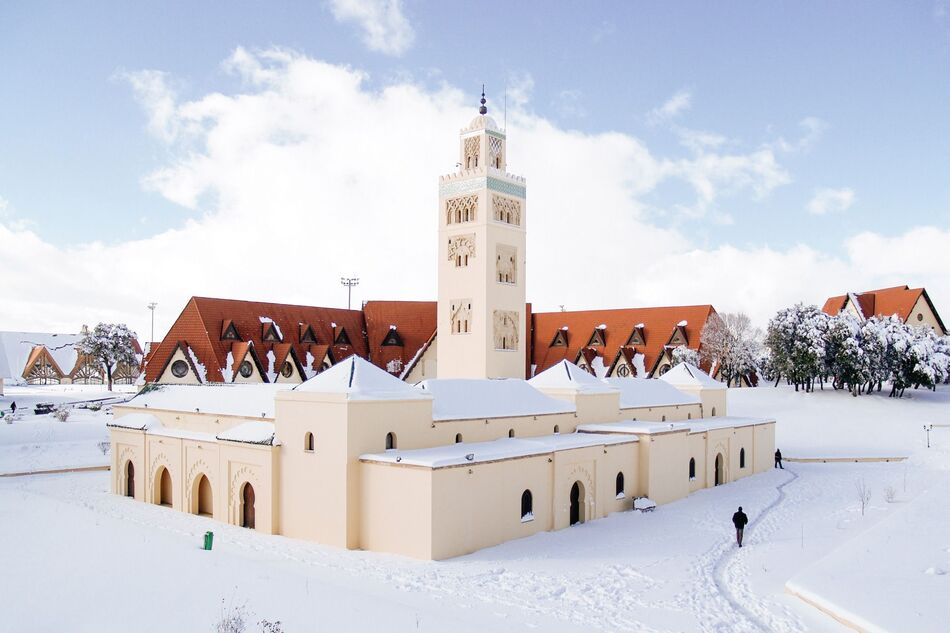 Inhabitants: 73,782
Language: Arabic, Berber, French
Local currency: Moroccan dirham (MAD)
Exchange rate: € 1.00 = MAD 10.89
Climate: continental, with a cold winter and abundant snowfall and hot summers, but never hot. Cool nights even in summer and even cold at high altitude.
Time zone: GMT + 1
Entry requirements: passport with residual validity of 6 months; visa not required for tourist stays of less than 3 months
Safety info: Not being one of the most popular tourist destinations in Morocco, there are no particular dangers in terms of attacks and crime.
Nearest Airports: The small airport of Ifrane is served only by charters from London and Casablanca. For the rest, the closest airports are those of Fez (46.3 km) and Rabat-salé (161.87 km)
Where is it?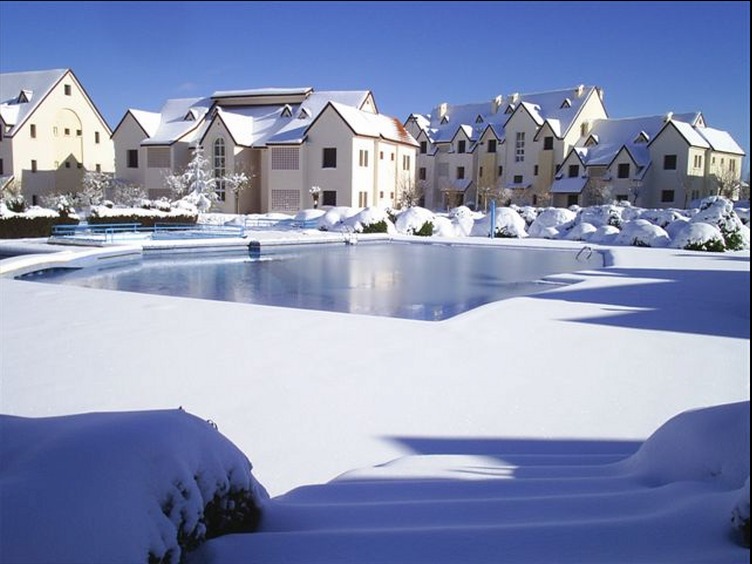 In the region of Fès-Meknès, it is located in the mountains of the Middle Atlas at over 1,700 meters above sea level. It is a winter tourist destination whose main attraction is the ski slopes. It is nicknamed Little Switzerland and is considered the cleanest city in the world.
Alternatively, I fly to Fez and from there I usually ride a taxi (about 50 km). The average flight time is 9 hours 30 minutes. Expect a cold continental environment due to the altitude.
In summer it is hot during the day even at high altitudes, while the nights are more or less cool depending on the altitude. 1,100 mm of rainfall per year and in winter it often snows
Best period
From May to October, the temperatures are pleasant, ranging between 20 ° and 25 °. Winter is cold but it is ideal for those who want to ski
Period to avoid
April because it is the wettest month. When preparing your suitcase, think about going to the mountains and not to Africa! Especially in the winter months, warm clothing and ski equipment.
10 things to see in Ifrane and its surroundings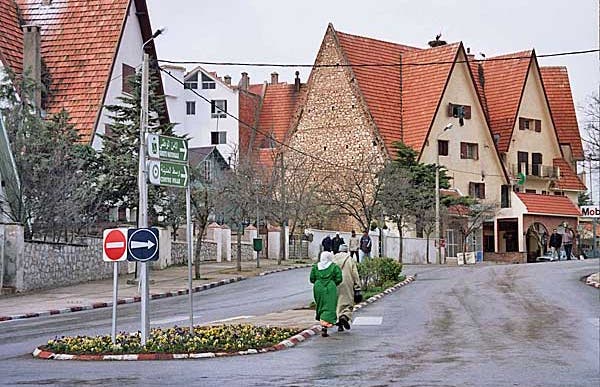 You cannot miss the cedars of the Earth, the densest and most majestic woods of this country. A walk in this extraordinary place will truly be a breath of fresh air! And don't forget to admire the Gourand cedar, you'll never go wrong with its gigantic candlestick-shaped branches that can reach up to 10 meters in circumference.
During the trip, you can be sure that there will be clever yet hospitable monkeys waiting for you as they are very mischievous! Being a mountain resort there are numerous rivers and waterfalls. The Vittel spring is the most famous and is located within a wonderful forest of maples. Ideal for hiking or short walks.
They also organize horseback riding tours, a must in summer! Another must-see is the Blue Mausoleum, located on the road to Meknes. It is a mausoleum dedicated to Sidi Abdesslam, a saint of the sixteenth century. Tourists are amazed by its splendor, covered in blue zellij it is a must for all pilgrims. Surrounded by cypresses and olive trees, you will find some traditional houses now used as a warehouse.
Ski resort
With five slopes and two ski lifts, it is the most popular attraction for tourists Ancient cedar forest, a few kilometers from the city proper is an enchanted and peaceful place to relax, admire ancient trees and take beautiful walks
Vittel spring
One of the most great-looking landscapes of Ifrane where you can admire impetuous waterfalls. It can be reached through a path that winds through maple and poplar forests and wide valleys. It is possible to reach the area on horseback.
Circuit des Lacs
There will be a hiking route of almost 50 km where you can admire the enchanting Afennourir lake, located in the center of an expanse of cedar trees, and then go up again towards the small mountain lakes Aoua and Daiet.
Center-ville
The most modern part of the city where the theater, some clubs, a statue with the Lion, the park around the lake, and practically all the attractions connected to skiing or university are located.
Typical houses
The historic center of Ifrane, of French origin, is characterized by its buildings with typical alpine architecture: in wood and with sloping roofs Zawiya by Sidi Abdul-Salaml.
The Minaret
The typical monuments of the Moroccan tradition, mosque, and relative minaret overlook the entire town. The entrance to the mosque is allowed only to Muslims, but it is worth a visit from the outside.
Rue de la Cascade
The main street of Ifrane where you will have the greatest experience of the cuisines of the place. It is overlooked by the Palazzo delle Poste, the Chamonix Hotel, and the famous block of houses with typical Alpine characteristics.
Jardin Mohamed V
It is considered the best urban park in Ifrane. These are very small but very well kept gardens. There are small ponds and huge fir trees that are typical of this area.
Al Akhawayn University
This was established in 1993, it is classified as one of the most expensive universities in Morocco. It stands out for its typical French Alpine architecture with ocher buildings and red roofs, inside there is a mosque and other luxury accessories.
How much does it cost to visit Ifrane?
In Ifrane, it is difficult to find cheap accommodation as most of the structures are integrated into luxury resorts, often equipped with indoor spas, or are high-level international accommodations.
For cheaper accommodation, it is best to look in Azrou, a small town just 15 minutes by taxi (the ride costs on average € 1.00). Another economic alternative is to rent an apartment, consider an average of 150.00 MAD (€ 14.00) per day. If you have a camper, just outside Ifrane is the huge 3 ARZ Complex, an equipped and modern construction area designed for campers.