Summer… it's the season of ice cream! There's nothing better for the long hot summer days than cool tasty ice cream; nothing can fill you with sweetness and refresh you like the good old cold dessert. And, to celebrate it, we've created a list of the 50 best ice cream shops in Italy, the land of ice cream.
Keep in mind that in this ranking, we include real ice cream parlors, hence, only ice cream parlors that offer truly artisanal ice cream; parlors that don't use semi-finished products or bases, nor dyes, and which stand out for their attention to the raw material and the choice of always fresh and in-season ingredients. An extra point is given for the originality of the offer, since, in these ice cream parlors, you will not only find classic tastes but also alternative and absolutely original ones.
Are you ready for a tour of Italy to the sound of ice cream?
Let's go!
Evaluation Criteria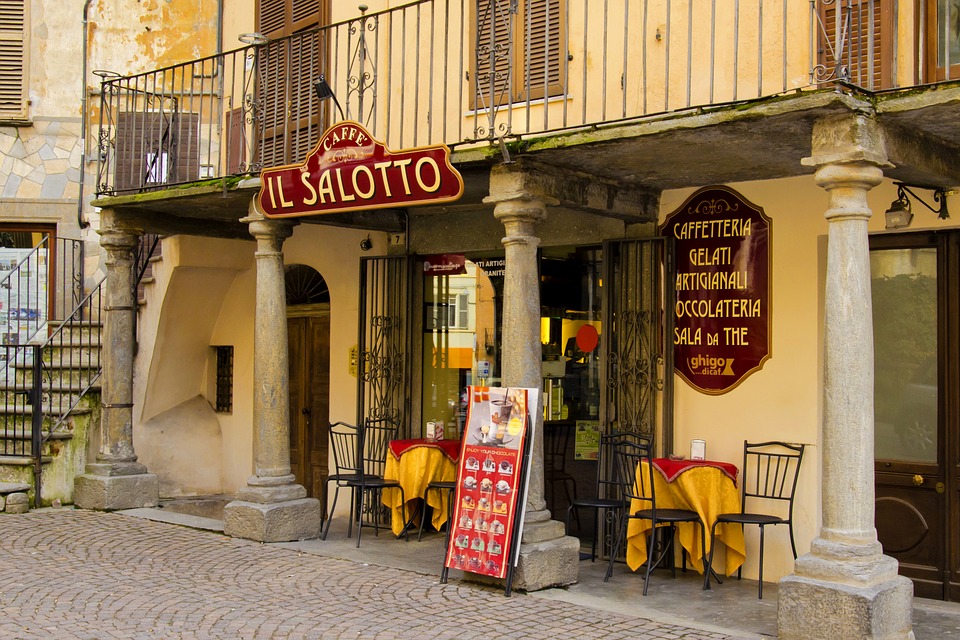 The ranking is a result of a survey that actively involved over 20,000 Italian citizens, fans, and travelers. They were asked to rate over 200 ice cream parlors, grading them on the following evaluation criteria:
Subjective goodness of ice cream
Variety of flavors available
Originality of the tastes present
Beauty of the place
Professionalism of the staff
The Official Ranking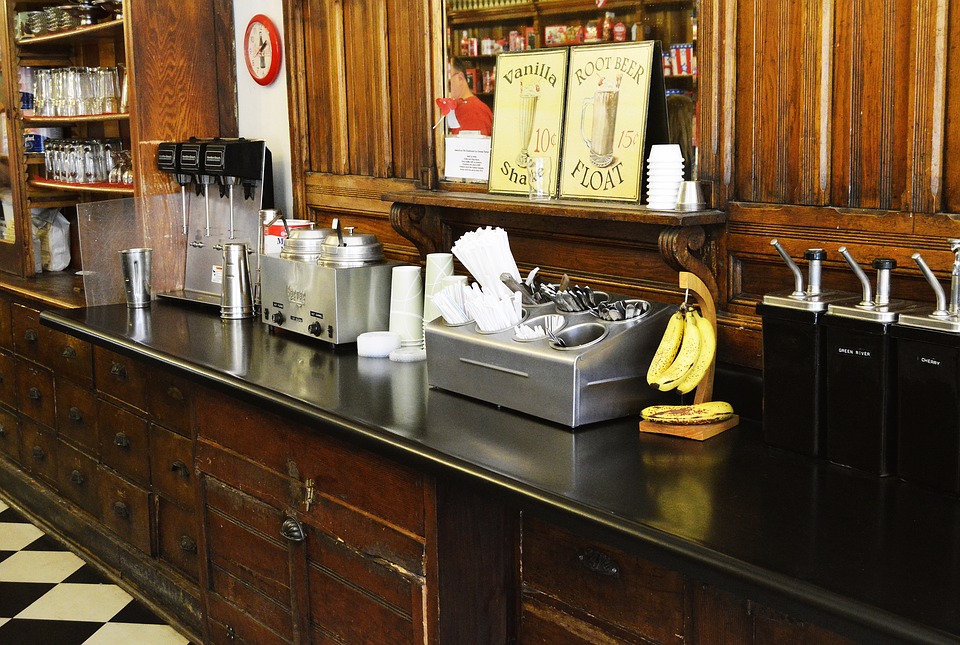 Here you will find a review only of the top 5 ice cream shops since it would take hours of reading if we write about all 50 of them. The other 45 are simply listed, along with their address so that you can easily find them.
1. Il Cannolo Siciliano, Rome
The best ice cream shop in Italy this year is Il Cannolo Siciliano (eng. The Sicilian Cannoli) the goodness of which satisfies the lucky Roman customers and the numerous tourists who fill the ice cream shop every day. But what makes this the best ice cream in Italy? It's the carefully selected raw materials but, most of all, the great passion, which allows the maker to always create new tastes with a unique flavor. The kingdom of ice cream is here!
Address: Piazza Roberto Malatesta, 16/B
Telephone and contact: (+39) 062751006 / Facebook page
Average cost per portion: starting from € 2.50
2. La Parona del Gelato, Parona (VR)
In the second place, we find La Parona del Gelato which is located in Parona, a small town of about 2,000 inhabitants in the province of Verona. The ice cream parlor, although without seats, was awarded second place in Italy and the world. At the ice cream parlor, you can enjoy numerous specialties: filled cones, pastries, as well as numerous flavors, from the most classic to the most unique flavors such as Tonka and Orange Beans.
A tip: if you find yourself nearby, don't miss the "Sbrisolona al Recioto" taste, one of the most popular!
Address: Piazza del Porto, 10
Telephone and contact: (+39) 3472103606 / Facebook page
Average cost per portion: starting from €1.60 for a ball
3. Gelateria Pasticceria Badiani, Florence
The third place goes to Gelateria Pasticceria Badiani, one of the historic ice cream shops in Florence, the goodness of which has reached the United Kingdom, where another branch has been opened. Open since 1932, the ice cream parlor is confirmed to be a true institution in Florence, offering everyday taste and refreshing tastes of the most demanding palates. The most requested and appreciated taste is the simplest: the Buontalenti, which perfectly replaces the saying "few but good", as it's made of the simplest ingredients: cream, milk, sugar, and eggs.
Address: Viale dei Mille, 20/R
Telephone and contact: (+39) 055578682 – Facebook page
Average cost per portion: starting from €3.00
4. VeroLatte, Vigevano
A gourmet and experimental ice cream parlor, for truly artisanal and high-quality ice cream. The careful selection of raw materials, with a special eye on local products, and the use of strictly fresh and seasonal fruit are just some of the ingredients that make this ice cream one of the best in Italy. Opened in 2015, the VeroLatte ice cream parlor is located in Vigevano in the province of Pavia.
Address: Via XX Settembre, 2
Telephone and contact: (+39) 3929417710 / Facebook page
Average cost per portion: starting from €2.00
5. Il Cantagalli, Lamezia Terme, Catanzaro
A real artisan shop that produces excellent ice cream, a real guarantee for your taste buds. In in, you can find some more classic flavors and some more elaborate flavors. Cantagalli is a real ice cream mecca, which you can find in Lamezia Terme in the province of Catanzaro.
Address: Via San Rocco 17
Phone and contact: Facebook page
Average cost per portion: starting from €2.50
The Other Best Ice Cream Shops in Italy
6. Gelateria Gippino, piazza IV novembre 8, Lastra a Signa (FI)
7. Fiordilatte, piazza della liberty 36, Cornaredo (MI)
8. Gelateria Marea, via Miramare 7, Manfredonia (FG)
9. Gelateria Gianni, via Monte Grappa 11 / a, Bologna
10. Gelati d'Antan, via Nicola Fabrizi 37 / C, Turin
11. Sottozero Gelateria, Corso Vittorio Emanuele 83, Reggio Calabria
12. The art of dessert, via Milano 22, Vittuone (MI)
13. SofficeMania, via dei Mille 6, Canicattini (SR)
14. Bar Gelateria Italia 61, via Roma 50, Oleggio (NO)
15. The sweet tale, via Donizetti 77, Sesto Fiorentino (FI)
16. Caffé Verbella, via della liberta 12, Santa Croce sull'Arno (PI)
17. Capitan Cono, via di Porta Cavallerri 117, Rome
18. Gelateria Baldi, via Carlo Levi 19, Agliana (PT)
19. Gran Caffé patisserie Gelateria, via della marina 48, Ostia Lido
20. Bar Gelateria Lucchese, piazza San Domenico 11, Palermo
21. Caffetteria Dolcemente, Corso Italia 35, Trino (VC)
22. Gelateria Giavazzi, via Mario Cereda 14, Rivolta d'Adda (CR)
23. Tempest of tastes, via del Pigneto 191, Rome
24. Cioccogelateria Brunelli, Via Giosuè Carducci 7, Senigallia (AN)
25. Makì, Piazza degli Avveduti 2, Fano (PU)
26. Otaleg, Via di S. Cosimato 14a, Rome
27. Gelateria Antica Di Matteo, piazza Andrea Torre 13-15, Sant 'Antuono di Torchiara (SA)
28. Cremeria Santo Stefano, Via Santo Stefano 70 / c, Bologna
29. La Gourmandise, Via F. Cavallotti 36 / B, Rome
30. Cremeria Scirocco, Via Barelli 1, Bologna
31. Gelato Giusto, Via San Gregorio 17, Milan
32. Harmony and Poetry, Via Bramante 48, Civitavecchia (RM)
33. Alberto Marchetti, Corso Vittorio Emanuele II 24 / bis Turin
34. Avalon frost workshop, Corso della Libertà 44, Bolzano
35. Pastry shop Santo Musumeci, piazza Santa Maria 5, Randazzo (CT)
36. Pastorino Gelateria, via Vittorio Veneto 3, Calice Ligure (SV)
37. Fatamorgana Nemorense, via Lago di Lesina 9, Rome
38. Crivella Gelati & Dessert, corso Italia 54, Sapri (SA)
39. Greedy of Nature, via Vittorio Emanuele 22, Gazzo Padovano (PD)
40. Stefano Dassié, via Calmaggiore 60, Treviso
41. Chantilly, via dell'arte 22, Moglia (MN)
42. Ciacco Gelato certainly, via Spadari 13, Milan
43. Macam, Corso Italia 90, Novara
44. Gelateria Bloom, via Del Taglio, 16, 41121 Modena (MO)
45. Gelateria Sanelli, piazza del Popolo 2/1, Salsomaggiore Terme (PR)
46. Popular Gelateria, Via Goffredo Mameli 6, Turin
47. Scian, the unusual ice cream, via Sclavons 75, Cordenons (PN)
48. Il Pinguino natural ice cream parlor, via Silvestri 224, Rome
49. The vices of the Angels, via Domenico Ridola, 36, 75100 Matera (MT)
50. Gelateria della Passera, Via Toscanella 15 / red, Florence