There are 41 state parks in the state of Colorado, all of which serve as outdoor playgrounds for residents and visitors. Many of these activity-filled gems are open year-round, allowing you to explore the state's stunning wilderness during spring, summer, fall, or winter.
Some of the more common things to do in these parks are hiking, cycling, rock climbing, wildlife viewing, boating, and fishing. There are also incomparable camping opportunities and some of the parks even allow seasonal hunting in designated areas. For something unique, go jet skiing at Lathrop State Park, snow tubing at Mueller State Park, or sandboarding at Great Sand Dunes National Park and Preserve.
1. Great Sand Dunes National Park and Preserve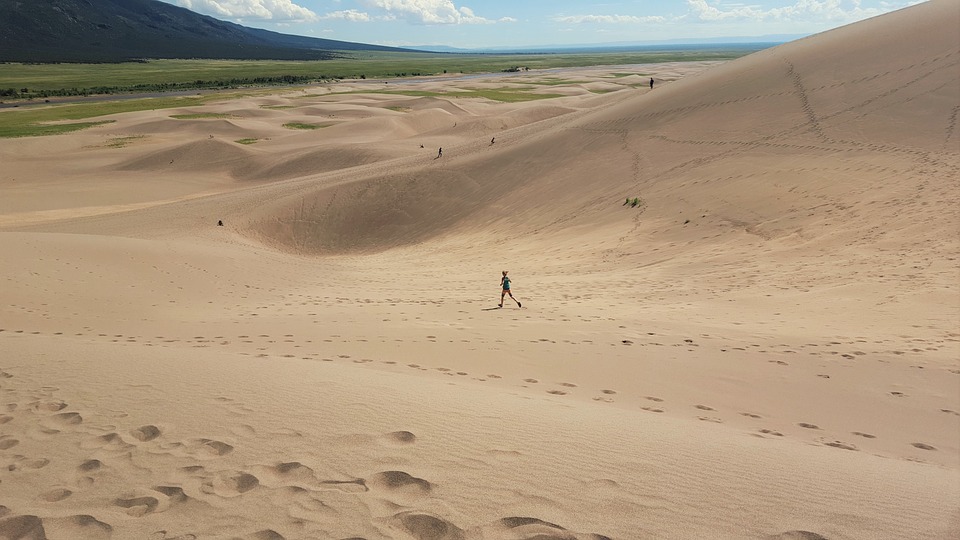 Great Sand Dunes National Park and Preserve is a 149,028-acre space that was established in 2004 to preserve a number of large sand dunes on the edge of the San Luis Valley. It was originally designated in 1931 by President Hoover. The sand dunes are fascinating to see in person and are as high as 750. They are the tallest sand dunes in North America and contain over 5 billion cubic meters of sand. It is believed that the first historical people to occupy the area have been the Navajo, Apache, and Southern Ute tribes. You can do your research or accompany a local guide to learn about the area as you explore it. Make sure you enjoy sledding and sandboarding while you are there.
Phone: 719-378-6399
2. Black Canyon of Gunnison National Park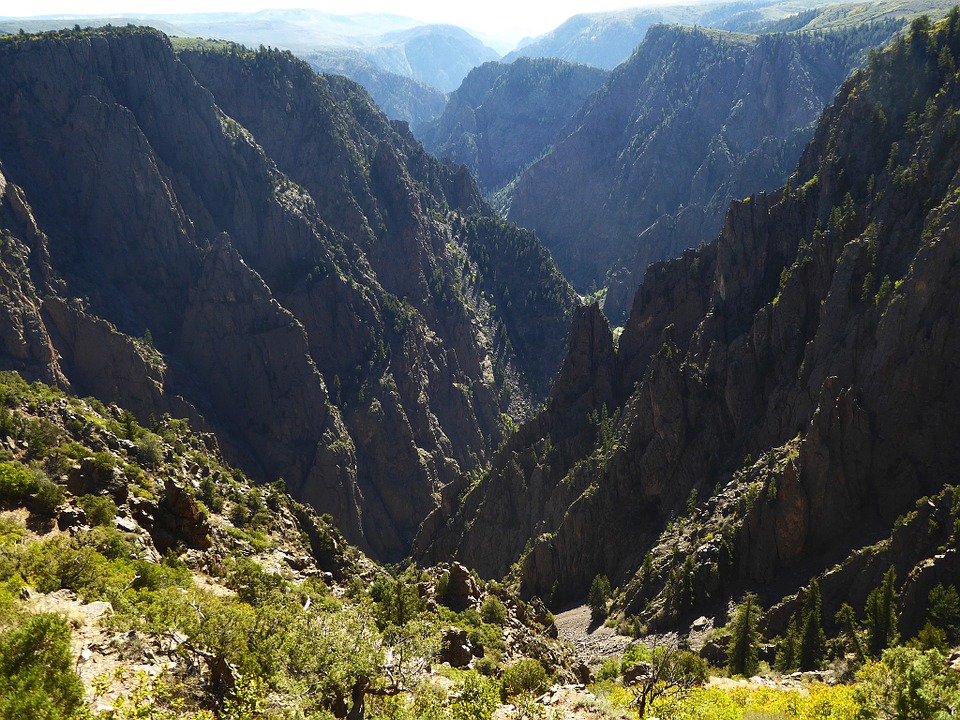 The Black Canyon of Gunnison National Park is a 30,750-acre open space established in 1999. The park receives 300,000 visitors annually, many of whom come to explore the beautiful park and see 12-miles-long Black Canyon along the 48-miles-long Gunnison River. You will be able to see some of the deepest and dramatically most beautiful parts of the canyon from the park. Although there are longer and deeper canyons across America, the combination of depth, narrowness, and darkness found in the Black Canyon is incomparable: some parts of the gorge see only 33 minutes of sunlight a day.
Phone: 970-641-2337
3. Garden of the Gods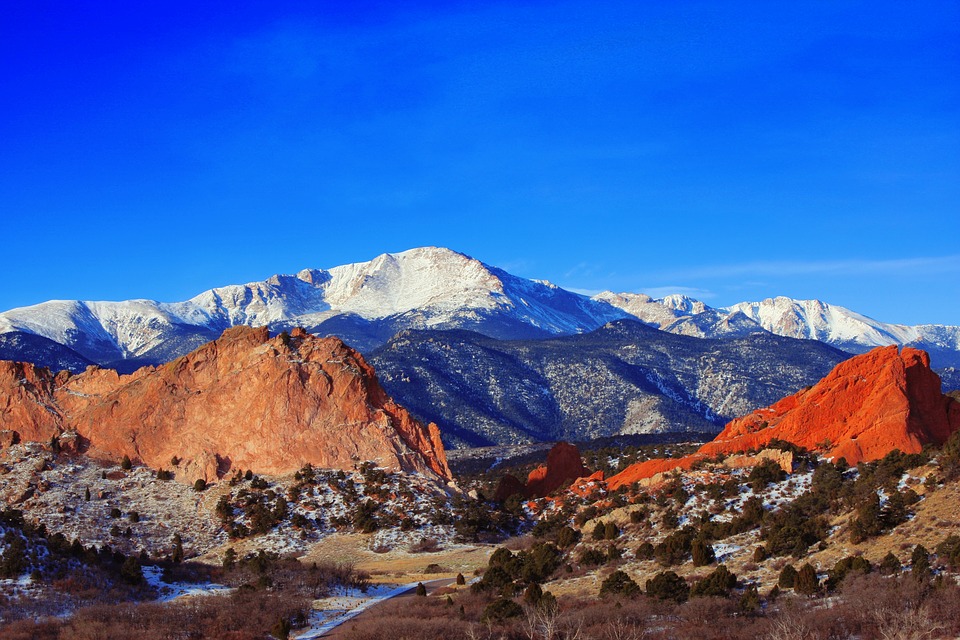 Garden of the Gods is a public park in Colorado Springs established in 1909, which was designated a National Natural Monument in 1971. The park encompasses 1,367 acres and was initially called Red Rock Corral. As you explore the park, you will be able to see some impressive rock formations, formations believed to have been created millions of years ago during a geological upheaval along a natural fault. The rocks are in all shapes and sizes, with the Lyon Formation being one of the most notable formations. Native Americans resided at this land around 250 BC and there are several petroglyphs around the park that tell the story of the creation of the formations, presumably sculpted by Utes.
Address: 1805 N 30th St, Colorado Springs, CO 80904, Telephone: 719-634-6666
4. Cheyenne Mountain State Park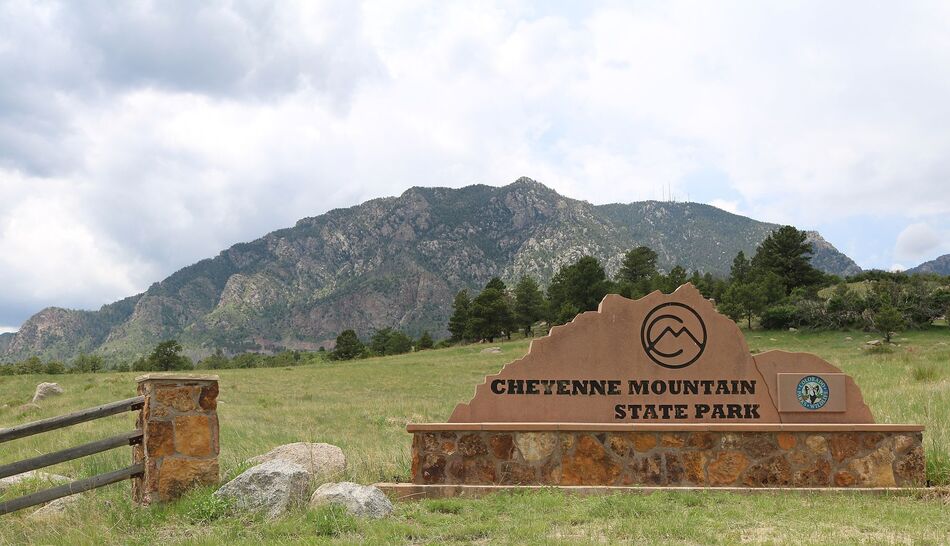 Cheyenne Mountain State Park was officially established in 2006, although the history of the land dates back much earlier. Spanning 1,680 acres, it is the only state park in all of El Paso County. There is a visitor center where you can learn all about the surrounding land through educational displays. The center also hosts numerous interactive programs and nature excursions throughout the year, which are perfect for visitors of all ages and skill levels. Other aspects include camping sites for tents and RVs and picnic areas. Some of the wildlife you may encounter are foxes, coyotes, golden eagles, red-tailed hawks, pumas, and black bears.
Address: 410 JL Ranch Heights Rd, Colorado Springs, CO 80926, Phone: 719-576-2016
5. Colorado National Monument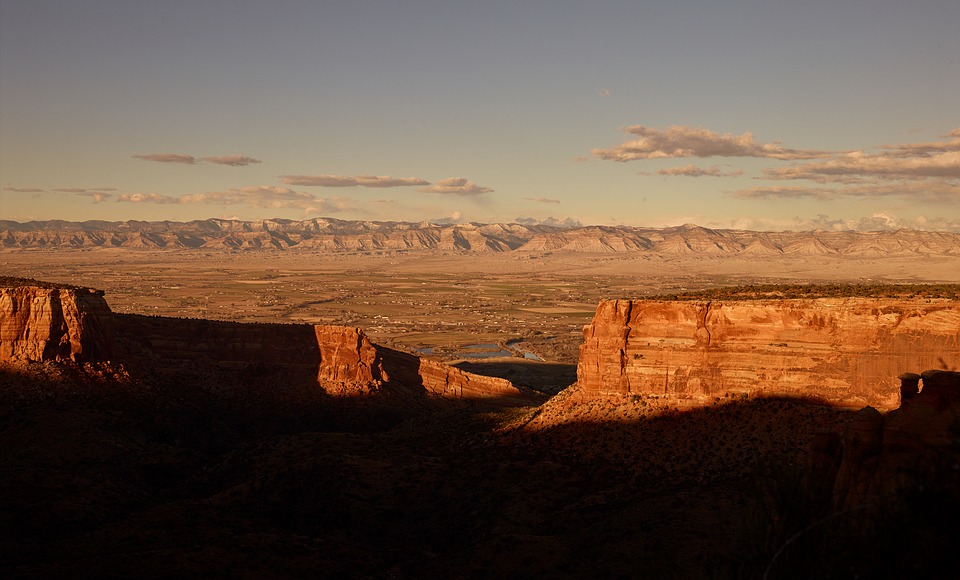 The Colorado National Monument, locally known as "The Monument", is a 20,533-acre natural space established in 1911. The desertland sits high on the Colorado Plateau and is filled with clear-walled canyons and stunning granite and sandstone rock formations. If you are an ornithology enthusiast, bring a pair of binoculars with you to see crows, golden eagles, red-tailed hawks, and many other residential and migratory bird species. You can choose to explore the area via a scenic route or spend your time hiking, biking, horseback riding, or camping. Their visitor center also contains a museum dedicated to local natural history and a gift shop.
Address: Rimrock Dr, Fruita, CO 81521, Telephone: 970-858-3617
6. Eleven Mile State Park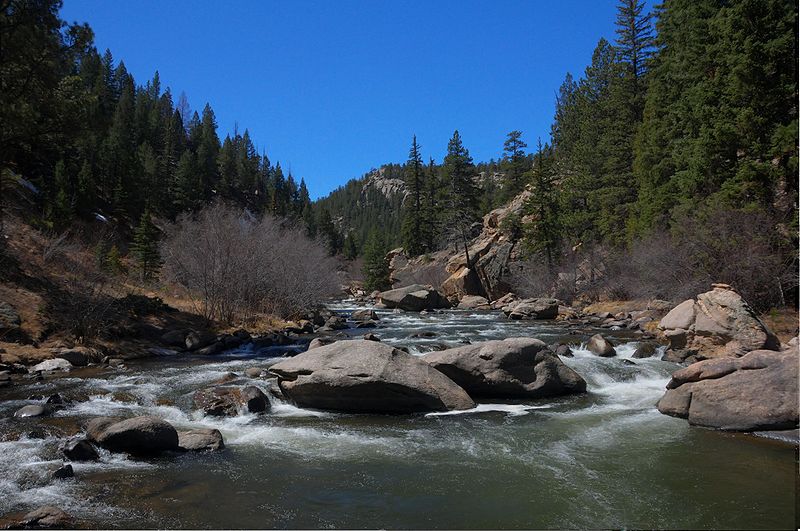 Named after its location 11 miles away from Lake George, Eleven Mile State Park is a wonderful place to explore Colorado's beautiful outdoors. The 7,662-acre park was established in 1970 and is home to a beautiful homonymous reservoir. Facilities include a visitor center, which is the best place to start your adventure. There are also 5 miles of open trails for hikers and cyclists and over 300 campsites. The park is a popular spot with anglers and is home to many species of fish, such as gorge, rainbow trout, pike, and its most famous fish, the Kokanee salmon.
Address: 4229 Co Rd 92, Lake George, CO 80827, Telephone: 719-748-3401
7. Barr Lake State Park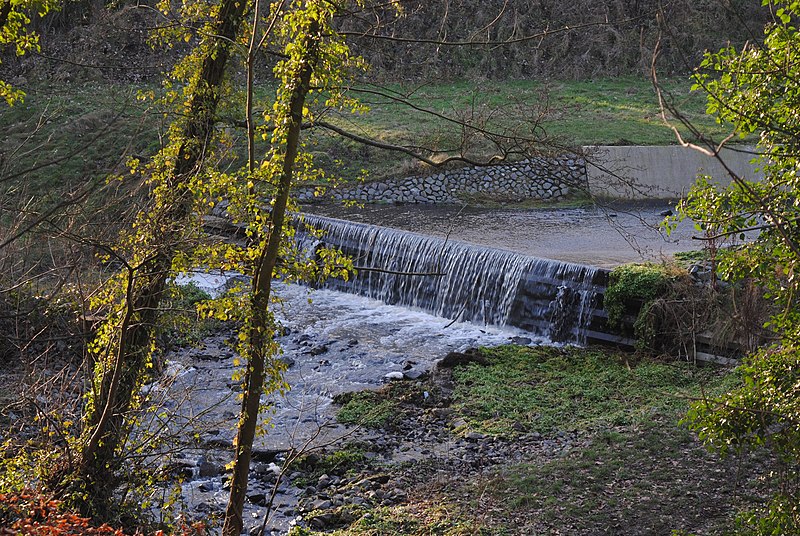 Founded in 1977, the 2,715-acre Barr Lake State Park has many features and amenities that the entire family would enjoy. You are welcome to hike or bike through 12 miles of trails, including an 8.8-mile trail that circles that lake and offers stunning views of the surroundings. The park has been separated to allow for fishing and boating on the northern side, while it focuses on being thriving wildfire refuge on the southern side. There are several wildlife viewing stations from which you can see a range of wildlife and over 350 bird species, including bald eagles.
Address: 13401 Picadilly Road, Brighton, CO 80603, Telephone: 303-659-6005
8. Golden Gate Canyon State Park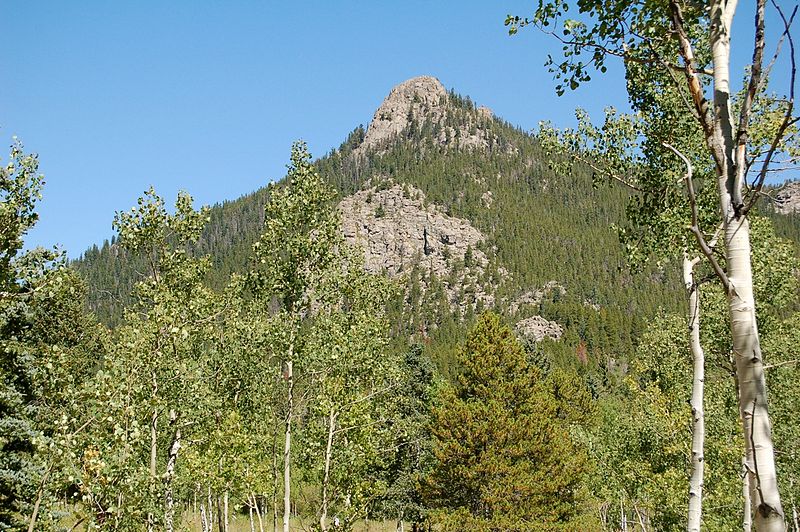 Founded in 1960, Golden Gate Canyon State Park spans nearly 12,000 acres in northwest Colorado. Begin your visit at the park's Visitor Center, where you can learn all about the historic area and all there is to see and do. You can spend your time hiking, biking, or horseback riding on the 36 miles of trails that you can find there. Other facilities include over a hundred designated picnic and camping sites. Some of the most seen wildlife in the park are black bears, mountain lions, mule deer, moose, turkey vultures, and the occasional moose.
Address: 92 Crawford Gulch Rd, Golden, CO 80403, Telephone: 303-582-3707
9. Castlewood Canyon State Park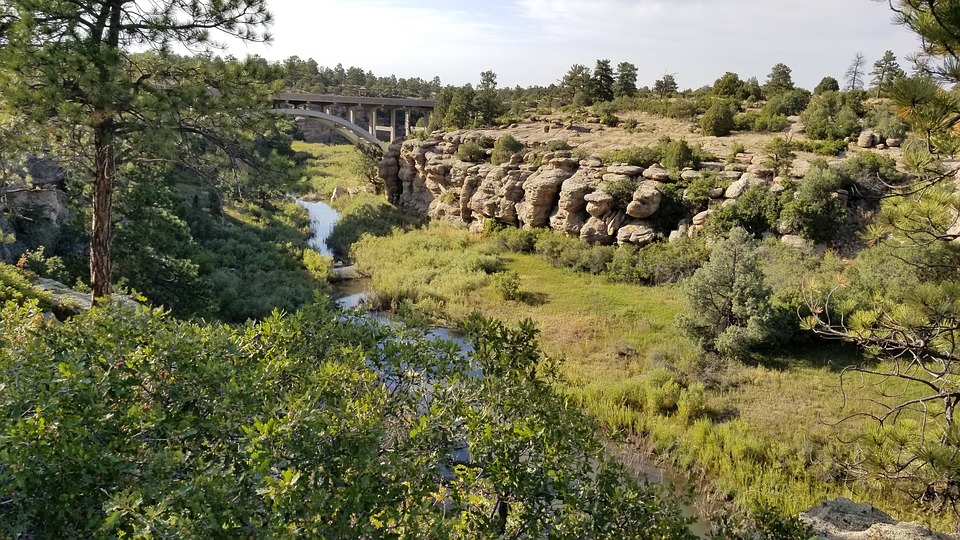 Castlewood Canyon State Park is a beautiful open space that spans over 2,621 acres. It was established in 1964, although its history dates back much earlier. Visitors can see the remains of Castlewood Canyon Dam, a unique part of Colorado's history. The dam was active for many years before it erupted in 1933, which resulted in a 15-foot flood of water all the way to downtown Denver. Another historical feature of the park that you can see is Cherry Creek Bridge, a concrete arch bridge that was built in 1948 and is now on the National Register of Historic Places. Activities you can participate in while in the park include hiking, rock climbing, and picnics.
Address: 2989 S State Hwy 83, Franktown, CO 80116, Telephone: 303-688-5242
10. Harvey Gap State Park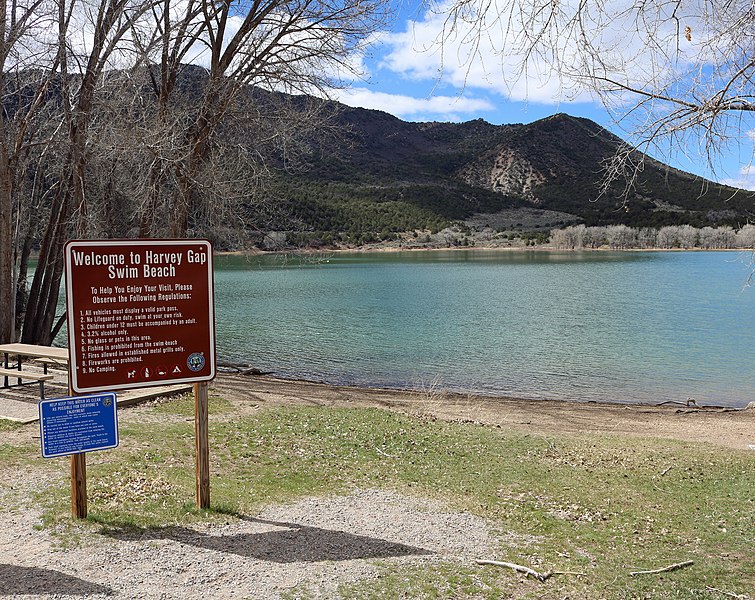 Harvey Gap State Park is a popular place for visitors to go boating or fishing. It is home to the Grass Valley Reservoir, which spans across 190 acres and allows for year-round fishing. Fishermen can catch pike, firefly, catfish, rainbow trout, perch, and sea bass in the basin. Other aspects of the park include a day area, designated and shaded picnic areas, a small swimming beach, and boating for small boats. You will be able to see tons of flora and fauna in the park, such as lush cedar and poplar trees, migratory water birds, and much more.
Address: Silt, CO 81652, Telephone: 970-625-1607
11. Highline Lake State Park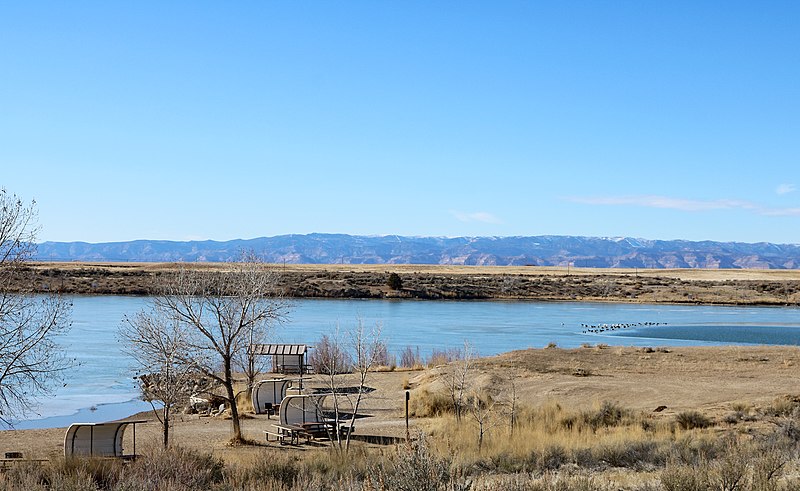 Home to Lake Mack Mesa and its homonymous lake, Highline Lake State Park is a popular wildlife area with locals and visitors alike. It was established in 1967 and is one of the smallest parks in the state with 563 acres. Don't be put off by its smaller size because the park is one of the best places for bird watching and is home to an array of residential and migratory birds and wildlife. There are several overlooking kiosks scattered throughout the park which allow you to see breathtaking views of white pelicans, great blue heron, and cheering cranes among others. Fishing is open to the public all year round. It's also possible to spend time in the park during the winter with snowshoes or cross-country skiing.
Address: 1800 11 8 / 10 Rd, Loma, CO 81524, Telephone: 970-858-7208
12. Lathrop State Park
Lathrop State Park is Colorado's first state park; was established in 1962 and encompasses 1,594 acres. The park is named after Harold Lathrop, the first director of the state parks. Over 100,000 people visit Lathrop State Park every year as there is so much for visitors to see and do while they are there. There are two lakes, Horseshoe Lake and Lake Martin, both of which are perfect for boating or fishing for sea bass, trout, catfish, and other species of fish. Other activities you can participate in include picnics, wildlife viewing, hiking, water skiing, jet skiing, windsurfing, and camping. One of its most renowned features is the park's nine-hole golf course that overlooks the Spanish Peaks National Natural Landmark.
Address: 70 Co Rd 502, Walsenburg, CO 81089, Telephone: 719-738-2376
13. Maroon Bells – Snowmass Wilderness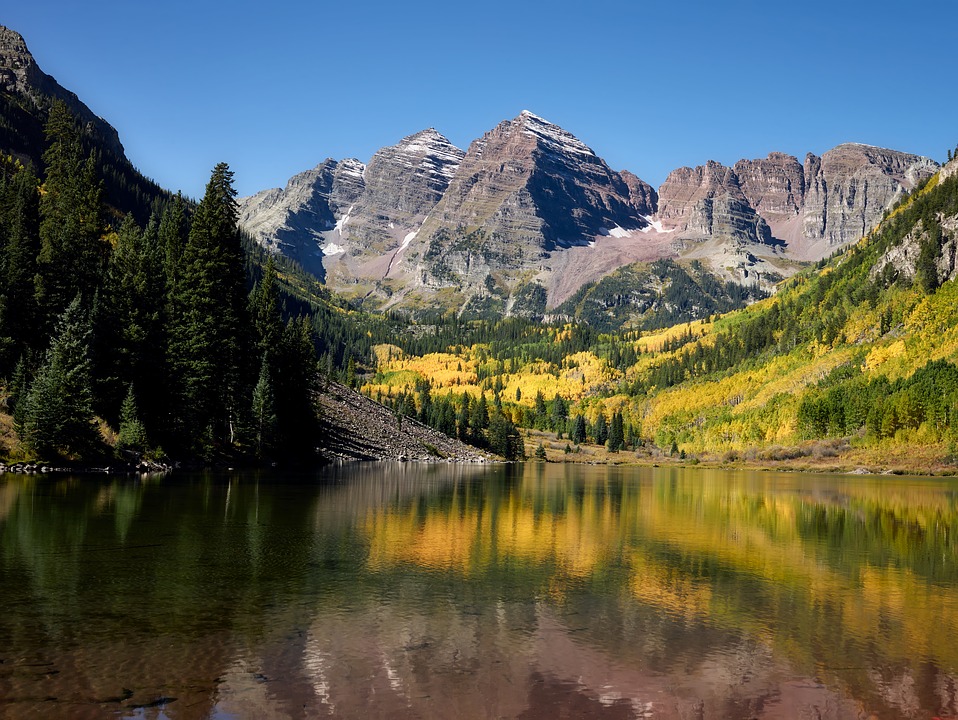 Located in the Elk Mountains of central Colorado, Maroon Bells – Snowmass Wilderness is a stunning open space established in 1980. The wilderness area encompasses 181,535 acres and has over 100 miles of trails within its boundaries. Maroon Bells is such a beautiful and scenic area no matter what time of year you are there. Hike through the breathtaking glacial valley as 14,000-high mountains rise around you and vast fields of wildflowers lie ahead. It's an extremely popular campsite due to the environment it offers: there are no showers or camper links at any of the sites.
Address: Co Rd 13, Aspen, CO 81611, Phone: 970-945-3319
14. Mesa Verde National Park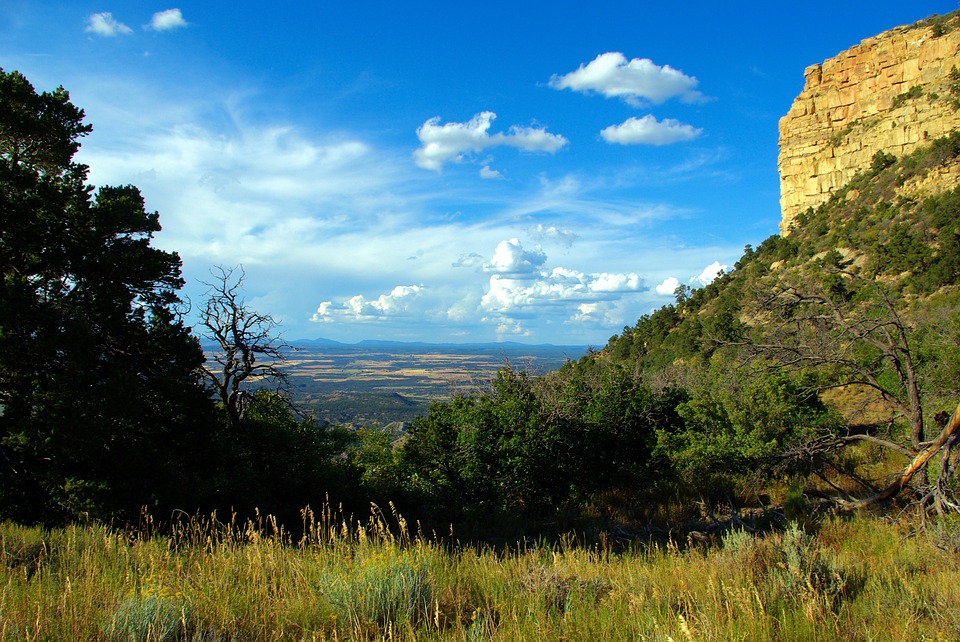 A UNESCO World Heritage Site and a designated American National Park, Mesa Verde was founded by President Roosevelt and Congress in 1906. The park occupies 52,485 acres and has over 5,000 sites, including 600 cliff dwellings; the structure of the Cliff Palace is considered one of the largest cave dwellings in North America. In 7500 BC, the place was inhabited by Paleo-Indian nomads; they built the huge mansions around the 12th century. During your visit to Mesa Verde National Park, you can also visit some of the most well-kept Puebloan ancestral archaeological sites in the entire nation.
Address: 35853 Rd H.5, Mancos, CO 81328, Telephone: 970-529-4465
15. Mueller State Park
Spread over 5,000 acres southwest of Colorado Springs, Mueller State Park offers plenty of outdoor activities for locals and visitors alike. As the park is open all year round, hiking or biking on the 55 miles is beautiful in any season. Other activities you can participate in include horseback riding, hunting, camping and sledding, snowshoeing, and snow tubing in the winter. Mueller State Park's flora and fauna have flourished since it was founded in 1988. Some of the wildlife you may encounter include black bears, moose, bighorn sheep, eagles, and hawks.
Address: 21045 CO-67, Divide, CO 80814, Telephone: 719-687-2366
16. Ridgway State Park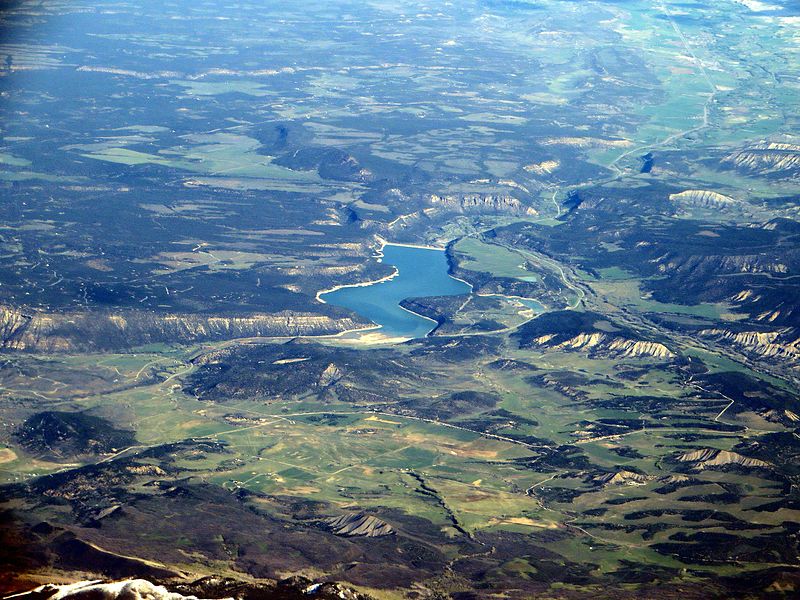 Founded in 1989, Ridgeway State Park is a 3,201-foot open space that is home to a diverse range of flora and fauna. As you explore and hike through the lands, you will surely come across wildlife such as rabbits, coyotes, deer, and moose. You will also be able to see great views of the San Juan Mountains and the Cimmaron range from nature and hiking trails. Other facilities and activities available in the park include mountain biking, swimming, boating, fishing, hunting, and camping. The campsites are suitable for tents and campers; some of them are also wheelchair accessible. There are also yurts and cabins available for rent.
Address: 28555 Highway 550, Ridgway, CO 81432, Telephone: 970-626-5822
17. Rifle Falls State Park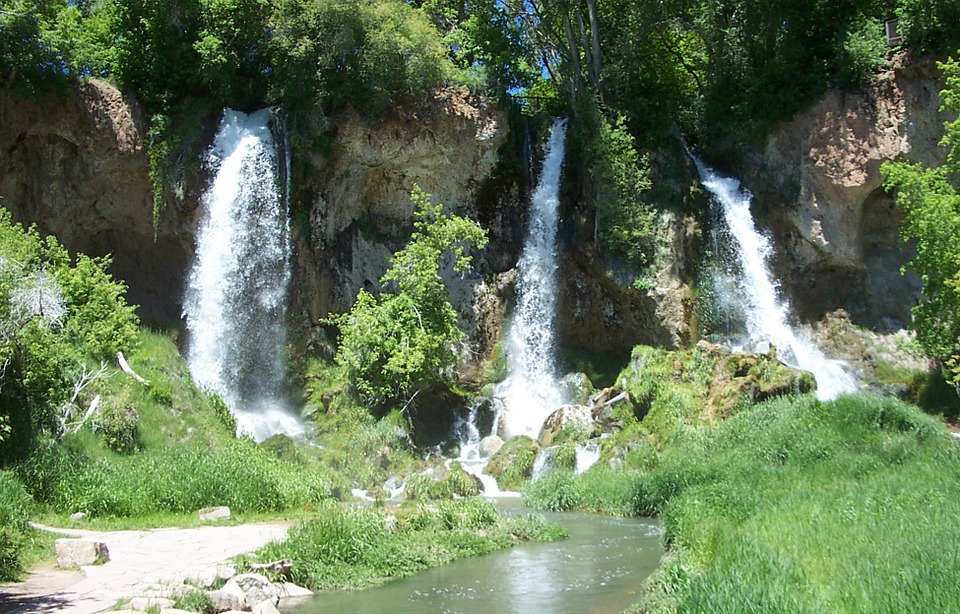 The stunning beauty of Rifle Falls State Park has attracted tourists, nature lovers, ornithologists, wildlife photographers, and filmmakers from all over the country since its founding in 1966. The area's unique scenery includes cascading waterfalls, lush greenery, towering trees, and mysterious limestone caves. It's a hugely popular camping destination and has 7 walk-in and 13 drive-in campsites, many of which are equipped with electrical hookups and other amenities to make your stay easier. There is also a wide range of flora and fauna including elk, mule deer, coyote, and gold-coated ground squirrels.
Address: 5775 Highway 325, Rifle, CO 81650, Telephone: 970-625-1607
18. Rocky Mountain National Park
One of the nation's most famous natural spaces, Colorado's Rocky Mountain National Park is filled with beautiful alpine lakes, wooded forests, and towering mountains. The 265,461-acre park was established in 1915 and was designated as one of the world's first biosphere reserves by UNESCO in 1976. It is the third most visited park in the nation with over 4.4 million recreational visitors exploring the park annually. There is a network of trails and paved paths suitable for hikers of all experiences, including several off-road trails for backcountry hikers. Other activities you can participate in include mountain biking, horseback riding, camping, rock climbing, fishing, snowshoeing, cross country skiing, and much more.
Address: 1000 Highway 36, Estes Park, CO 80517-8397, Phone: 970-586-1206
19. Roxborough State Park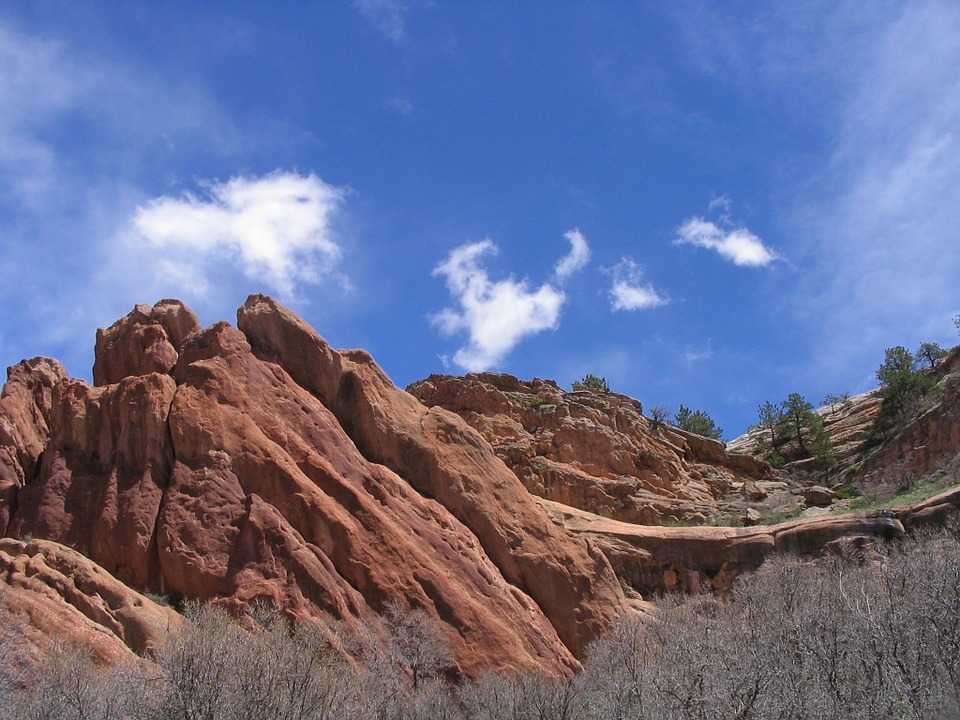 The nearly 4,000-acre Roxborough State Park is a National Natural Monument and is considered one of the state's most important natural jewels. The open space is home to a number of distinct plant communities, dramatic rock formations, and an array of wildlife, such as mule deer and black bears. There are a number of trails for every level of a hiker; hiking or biking through them will lead you through a number of the park's geological wonders. Start at the Visitor Center and travel through the Fountain Valley Overlook, Lyons Formation, Dakota Hogback, and many other beautiful rock formations and park views.
Address: 4751 Roxborough Dr, Littleton, CO 80125, Telephone: 303-973-3959
20. St. Vrain State Park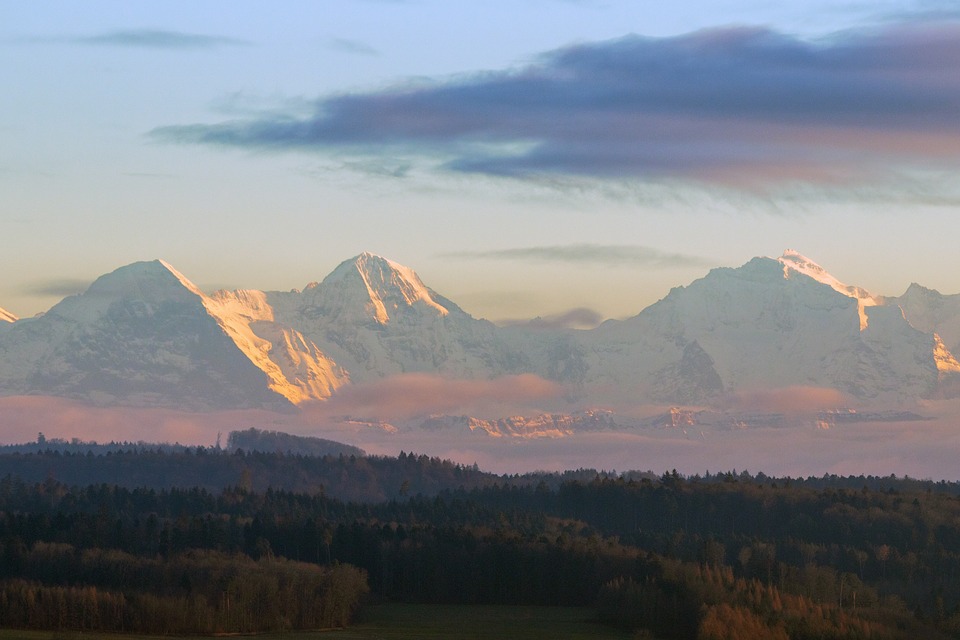 Formerly known as Barbour Ponds, St. Vrain State Park is a wonderful outdoor space that's hugely popular as a campground during the summer and winter. There are 87 campsites suitable for tent and/or RV camping as it includes amenities such as electrical hookups, sewer hookups, and fire hydrants. Apart from offering camping all year round, ornithology lovers also flock there, regardless of the season, to see different species of local and migratory birds. Some of the birds you can see are songbirds, waterfowl, and even the occasional bald eagle. Other activities you can participate in while at St. Vrain State Park are hiking, biking, and fishing.
Address: 3785 Weld County Road 24.5, Firestone, CO 80504, Telephone: 303-485-0186
21. Stagecoach State Park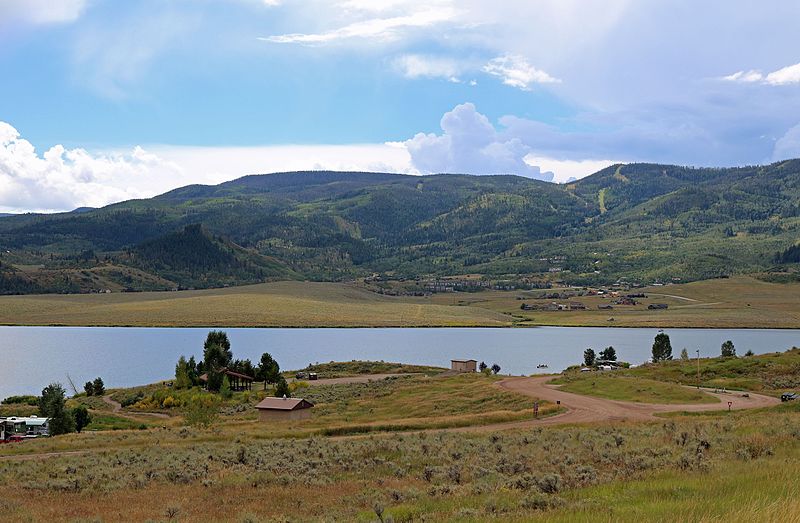 Stagecoach State Park is a 1,641-acre park that is home to a 771 reservoir. Established in 1965, the park is home to wetlands, riparian areas, and mountain shrub communities that you can explore. There are many activities for the whole family, such as picnics, hiking, camping, and boating activities. Amenities include state-of-the-art campgrounds suitable for tents and RVs, boat ramps, a marina, several designated picnic sites, and nearly 8 miles of paved footpaths. You will also be able to see an array of flora and fauna such as deer, moose, mule, coyote, badger, and red fox.
Address: 25500 Co Rd 14, Oak Creek, CO 80467, Phone: 970-736-2436
22. State Forest State Park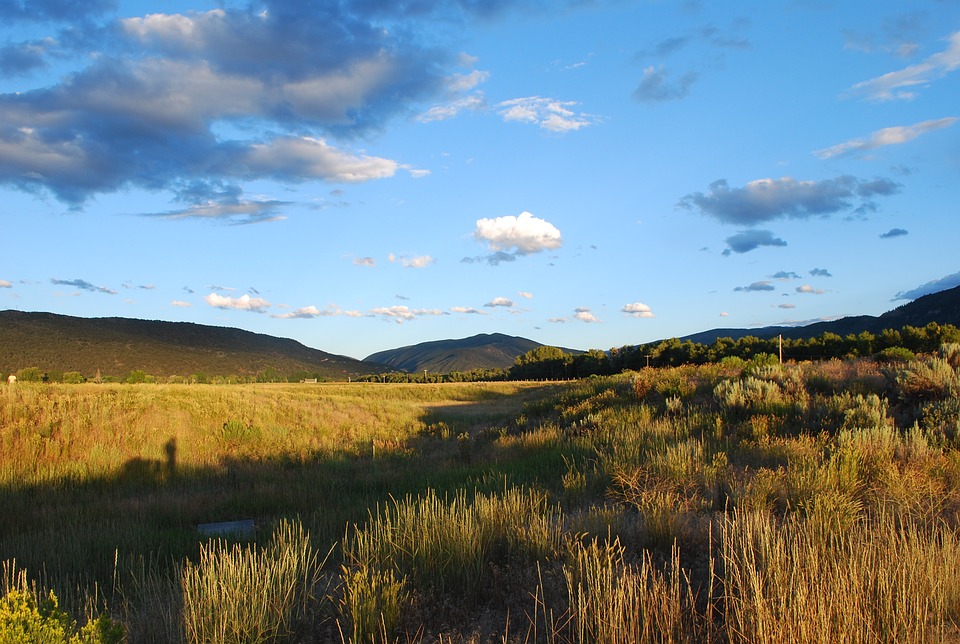 Established in 1970, State Forest State Park is one of the most popular places to spend the day outdoors while in Colorado. The park spans over 70,000 acres and is absolutely beautiful to explore. Not only it's one of the largest state parks but also is has a number of visitor amenities and features. Begin your journey with a stop at the visitor center so that you get an idea of ​​all that is available there and the flora and fauna you may encounter. In terms of amenities, there are designated picnic areas, 187 campgrounds for tents and RVs, rental cabins and yurts, boat ramps, and nearly 100 miles of hiking trails.
Address: 56750 CO-14, Walden, CO 80480, Telephone: 970-723-8366
23. Staunton State Park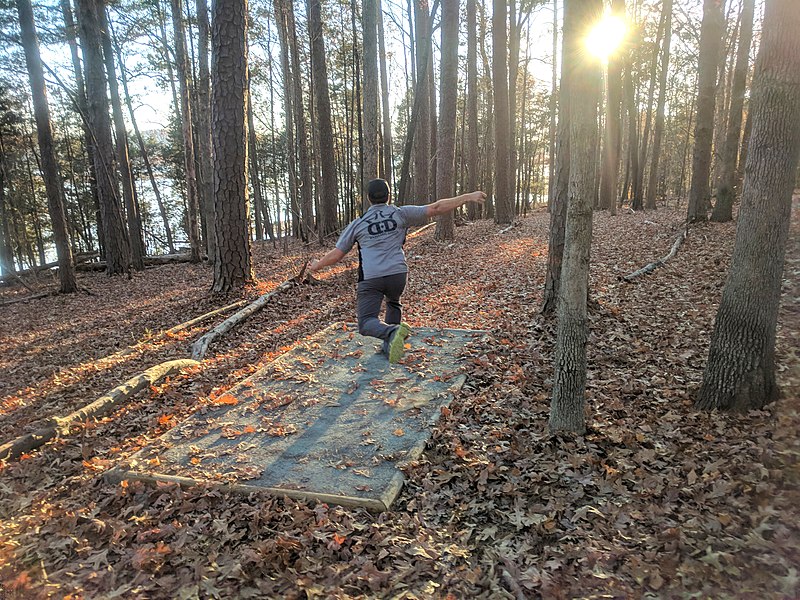 Due to the rare geology and climate at Staunton State Park, the beautiful outdoor space is home to a rich diversity of unique wildlife and plant communities. The park is a recent addition to Colorado's many natural areas and offers visitors the opportunity to explore towering granite cliffs and tall grassy meadows. Other scenic views you should take the time to see are flowing streams, a waterfall, dramatic outcrops, and lush forests. You will be able to participate in different activities as you explore the 3,828-acre land including picnics, hiking, mountain biking, rock climbing, horseback riding, and river and pond fishing.
Address: 12102 S Elk Creek Rd, Pine, CO 80470, Telephone: 303-816-0912
24. Vega State Park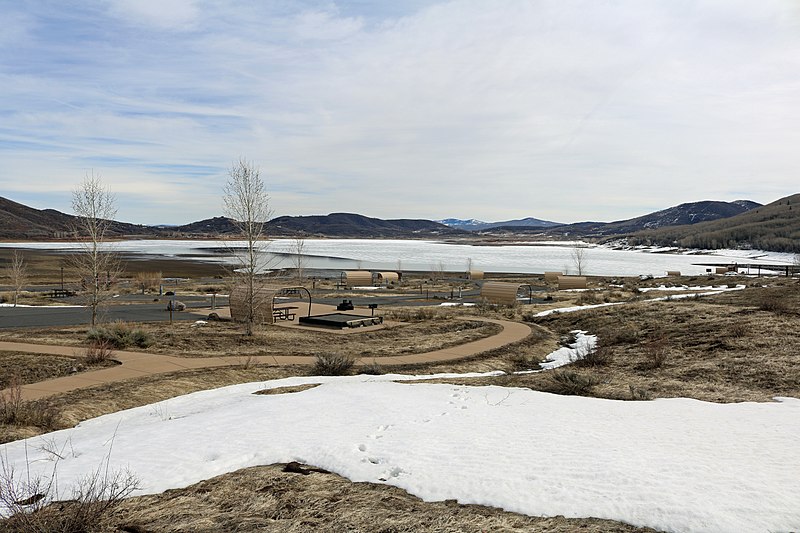 Vega State Park is a mountain playground, located just above the historic town of Collbran. Open to the public all year round, the park is a gem located right next to the Grand Mesa National Forest and is filled with activities the whole family can enjoy. The main feature of the park is the azure lake located atop the mountains at 8,000 feet and surrounded by greenery. You can take part in a variety of activities, some of which are seasonal, such as picnics, hiking, fishing, boating, wildlife viewing, snowmobiling, and cross-country skiing. Make sure to take your camera with you as you will encounter deer, fox, moose, marmots, and several species of migratory birds.
Address: 15247 North 6/10 Road A, Collbran, CO 81624, Telephone: 970-487-3407
25. Yampa River State Park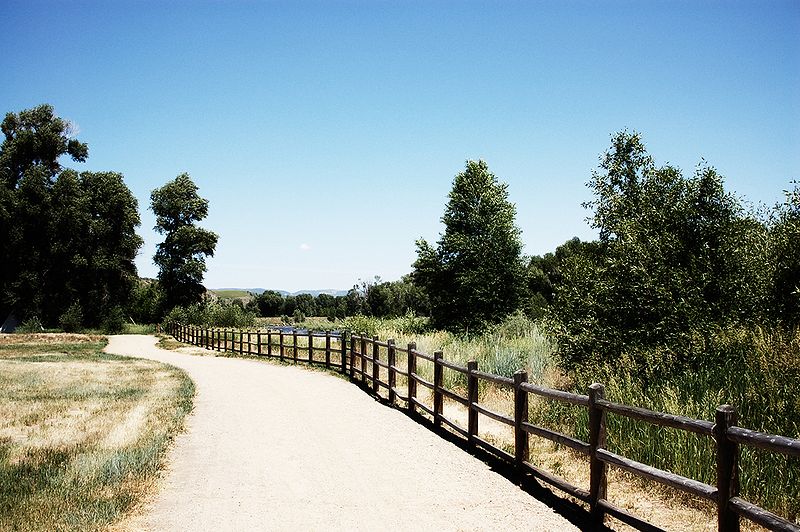 Located along a beautiful homonymous river and the beautiful Yampa Valley, Yampa River State Park is a beautiful outdoor space to spend time in Colorado. There are several activities you can participate in while hiking, biking, rock climbing, boating, fishing, camping, and much more. Explore the surrounding natural habitats, rock formations, riparian areas, and river canyons within the state park. There are 13 access points for boaters to use and venture along the Yampa River and if you'd rather stay on the ground, use one of their 50 campsites which are suitable for dozens of campers.
Address: 6185 US-40, Hayden, CO 81639, Telephone: 970-276-2061