Travelling alone is perhaps more daunting to some, but has many advantages. The main one being freedom; solo travellers are free to do what they want, when they want and still make plenty of friends along the way. Solo travel allows everything to be done at the individual's pace, the most important person is you, you live for yourself and make the most out of your life.
Therefore solo travel can be less complicated as the focus is entirely on the lone traveller. Perhaps you have destinations in mind that other people wouldn't want to visit, this is even more the reason to go because it simply isn't worth missing out on these amazing countries just because no one will accompany you. Be brave; travel by yourself and have the absolute time of your life. There are so many stunning destinations for traveling solo and this post highlights 30 of some of the best.
The Great Wall of China, Beijing
This is a stunning destination for the solo traveller; an experience of the lifetime lays in Beijing, where a walk along this wall, a small part of it in fact as it is so long, is a poignant encounter with Chinese history and natural landscape. As one of the wonders of the world it obviously attracts a huge amount of visitors, and in a way it is sort of like a pilgrimage, depending on the individual of course, as it can be a spiritual experience along with a physical one.
As it is such a sightseeing attraction one can imagine the sheer amount of touristy vibes that can engulf certain sections of the wall. Some are lined with rows of stalls and people trying to sell you things, overflowing with crowds of people, which will certainly dilute any spiritualistic emotions, and simply make it a less relaxing trip and less visually poetic. It is therefore important to consider the more untouched part of the walls, which are harder to walk along, as they are not maintained as much as the touristy parts, but they offer a far more authentic experience. If it is more of an adventure and authentic experience you are after then go to either the 'Simatai' part of the wall which is has less renovation, or better yet the 'Jinshanling' part which is completely unrestored. 'Jinshanling' will have no crowds of people, sometimes you will be the only one walking the wall and not much in the world will rival such an experience; standing alone on so much untouched history, looking out at the wall stretching and windings its way under the Beijing sky, surrounded by a beautiful green landscape.
Austria
Austria is a breathtakingly beautiful part of Europe with so much to offer the solo traveller. If you are an adrenaline junkie and love your outdoor sports then this country has you covered, as it is one of the most popular skiing destinations in the world. Other than outdoor sports, Austria has so much to keep you occupied as you venture on a voyage of discovering the world alone.
Vienna, the capital, is in particular a great place for solo travel, as the compact city is very friendly to the first time visitor surrounded by the unknown. Vienna is a place of exquisite architecture and beautiful parks, and is aesthetically a wonderfully artistic place that makes it one of the most popular places now for European travel. There is plenty to keep you busy in this majestic capital, with an abundance of cafes and museums, which provide plenty of choices to fill your day.
Solo travellers crave scenery that blows them away, one part of Austria leaves people frozen to the spot, not just because of the cold, but because of the scenic views which have such a hard-hitting impact on the soul. This place is Hallstatt, which is famous for its mountainous terrain and baroque city architecture. This is a small magical place that allows you to mingle with locals; it is good for travellers on a budget because there are many charming Bed and Breakfast accommodations.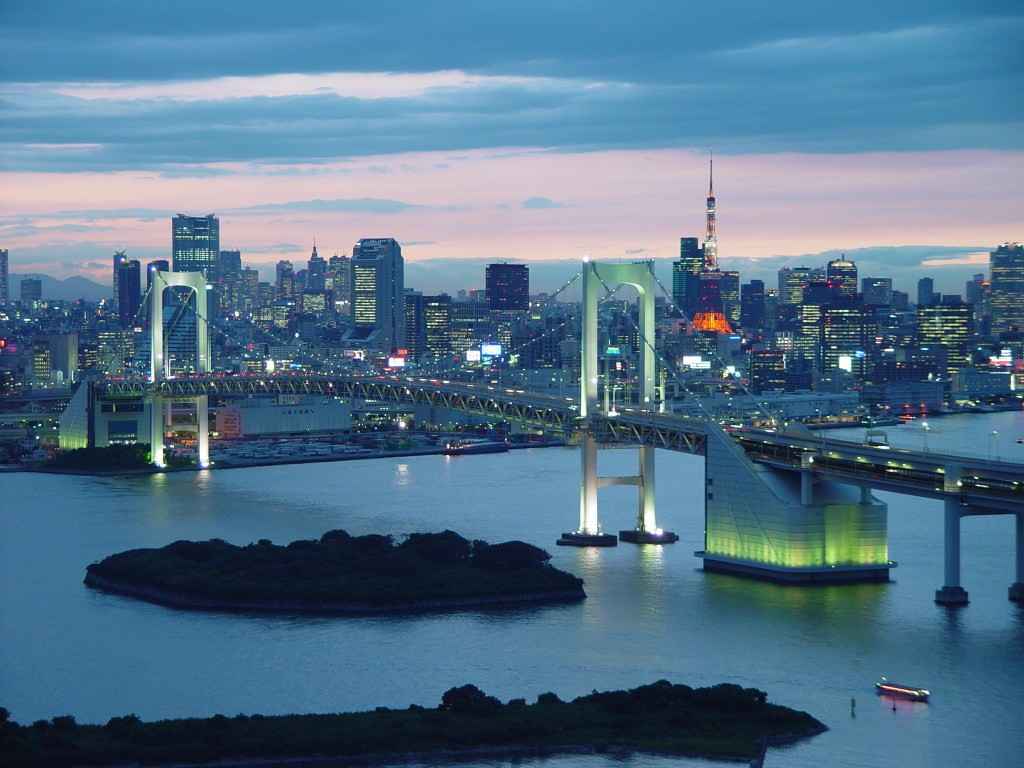 Tokyo, Japan
This is one of the most exciting places on earth, full of modernity, culture, eccentricity and so much that is only found in this unique country. Tokyo is a very big place, with a very complex metro.
Tokyo has everything one could ever want; beautiful food, friendly and inviting people, a pulsating nightlife, awesome views, brilliant shopping, tall, shiny modern buildings, futuristic areas, crazy vending machines and a wonderful balance of tradition vs. modernity. A lot of times you will see ladies dressed in beautiful Kimonos walking the streets or metro, showing that Japan still holds onto its lovely traditions.
Tokyo is an exceptionally clean place for a capital, and has so much natural beauty. One of Japan's wonders sits majestically in this capital; this is the incredible Mount Fuji. This mountain is amazing just to see, but even more so to climb it. A solo traveller can go on a journey of self-discovery and accomplish something magnificent by climbing this wonder of Japan. There is also the exquisite Sakura, the cherry blossom trees which bloom in late April and early May, providing some of the prettiest scenes the eye can see in this world, cherished by locals and envied by foreigners.
So much is unique about this country and travelling solo you don't have to stay in 'normal' hostels. Try the crazy capsule hotels or an Internet cafe, a sleeping experience to never forget! Also, if you are a photographer this is probably the best place to be; Tokyo is insanely photogenic, and is a heaven in particular for street photographers in areas such as Shibuya, Harajuku, Ginza and Akihabara.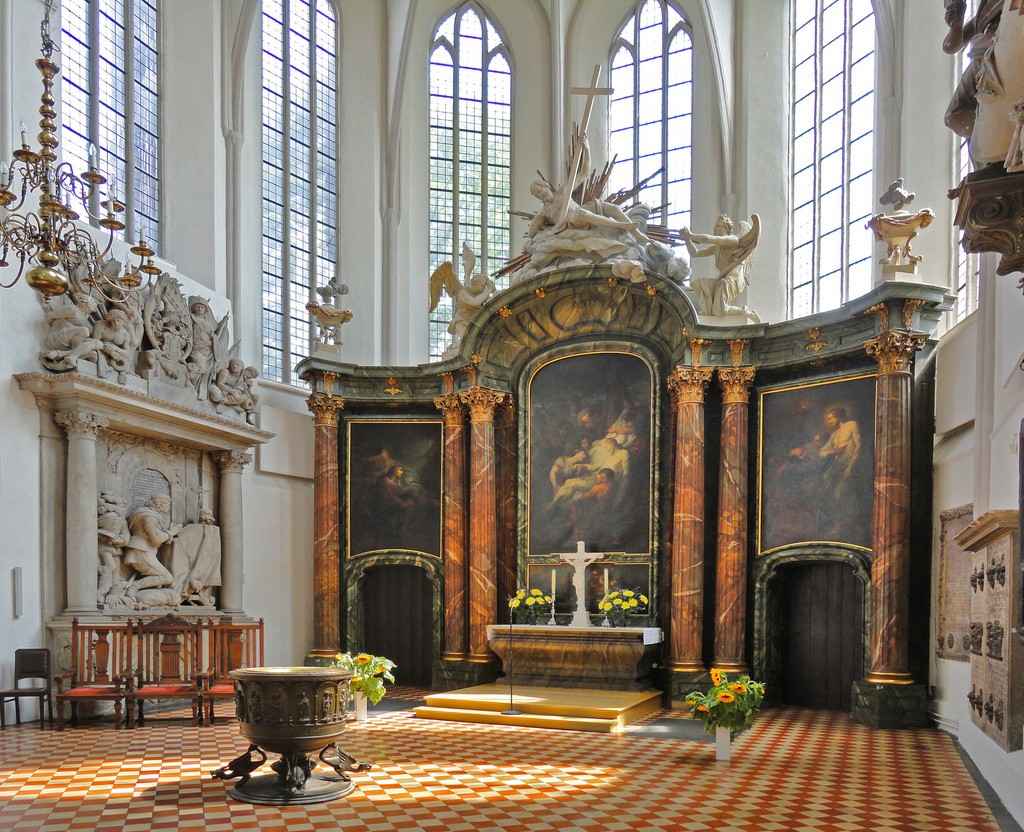 Berlin, Germany
When travelling solo many people will want to meet new friends, Berlin offers the perfect place to do so. The advantage of travelling solo is that you have all the time in the world to meet new people, whereas going with a friend or a group of people much of your focus will be on them. Berlin in Germany is one of the most popular destinations for backpackers. It is a melting pot of culture, overflowing with art, individualism, creativity and freedom of expression. It is known for its contemporary feel, with nightlife hard to rival.
Along with a pulsating nightlife, Berlin is also a fantastic place to be in at day. It is filled with beautiful architecture, a mixture of historic and contemporary, so solo travellers can take in some essential buildings at a leisurely pace. There are also an abundance of museums, perfect for those that love to learn about the culture and history of the country they are in. As Berlin is so popular with backpackers there are of course a huge number of hostels to choose from, which attract people from all over the world.
 
Australia via By Phil Whitehouse from London, United Kingdom, aka Phillie Casablanca on Flickr (Australia Day) [CC BY 2.0 (http://creativecommons.org/licenses/by/2.0)], via Wikimedia Commons
Australia
This is extremely popular for solo travellers, and also those who are looking for working holidays as there are a lot of jobs that you can do here that will fund your stay. Travellers are able to obtain a Holiday Working Visa for up to a year, with opportunities to work on farms, in restaurants, bars, hotels and many more places in different industries.
The advantage of working in another country is that you get to really feel as if you are living there and not just floating around in hostels. It is a great way to meet and build relationships with locals, giving you an insight into different ways of life. It is hard to really experience a country in a few weeks, time goes so quick and before you know it you are gone. When going somewhere for a little time like a few weeks you try and cram everything in and this can lead to rushed experiences that are less potent. A working holiday allows you to stay for months, even a year, and this way you can really experience a country in a more free-flowing way. It also gives you the chance to save up money for your next destinations, rather than saving up in your home country. Saving in Australia is more exciting; you travel, save and get experience at the same time. Working in a foreign country is a great thing to put on your CV.
There are so many reasons why people chose to travel to Australia, the main things probably being the beautiful weather, lovely beaches, friendly people and perfect opportunities for surfing and snorkelling. They have a beautiful wildlife, and some exceptional scenery in the outbacks.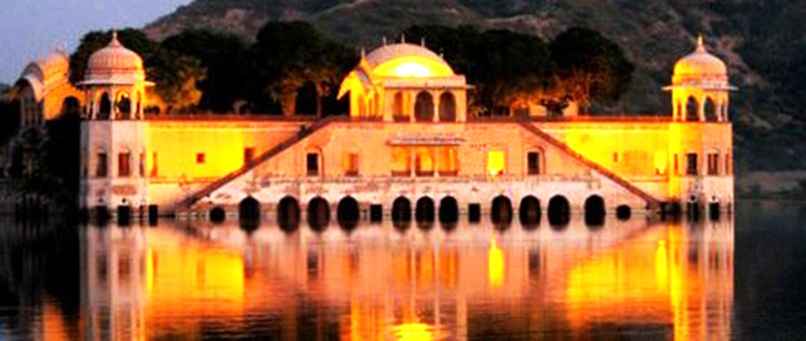 India
This is a country that attracts many solo travellers, it is the perfect destination for a voyage of self-discovery, a beautiful place to see wonderful culture, experience vibrant and very bustling areas, eat authentic Indian cuisine and witness sheer beauty. India has over 1.2 billion people, so if you want to make new friends and meet new people it is probably more than safe to say you will do so here. Indian locals are very popular amongst foreign travellers for being very warm and welcoming, therefore your stay here will almost definitely be a pleasant one. As this is a very popular place to travel, you will meet not only locals, but also people from all over the world, potentially many solo travellers doing the same thing as you; heading out individually to experience the great wide world.
There is so much to do in India, but the obvious things will be a visit to the TajMahal and the River Ganges. Visiting the River Ganges is a chance to see one of the most important rivers in the world, a river that gives life and provides for so many people. It is a spiritual place, whereby people go to bathe in to cleanse their souls, so you have a chance to be like the locals and do the same. It is also extremely visually poetic to watch the sunset and sunrise, providing some of the most picturesque and humbling scenes one could possibly imagine.
Rome, Italy
Some of Italy is probably better with company, in areas that are known for their romanticism such as Venice. However, there are also plenty of parts in Italy that can be indulged in by the solo traveller, especially if she/he seeks historic architecture. The obvious place to see such is of course Rome. This capital of Italy, once the powerhouse of the Roman Empire, is overflowing with historic architecture, with so many important buildings acting as teleportation devices and sucking people back through time into such a significant part of Italy's past. The best things in life are timeless; such as art and music, and this is certainly the case with architecture. Here Rome is a timeless city, filled with amazing buildings, to be made the most out of in the present.
When travelling it is important to immerse yourself in the culture that surrounds you, and seek out things that can never be found or repeated elsewhere. There is one such thing you can do in Italy that will be an unforgettable experience, and that is witnessing Christians flocking to Rome in Easter. It doesn't matter if you are religious or not, this will be a poignant and thrilling scene to appreciate at face value if not delved into deeper on a religious aspect.
Rome isn't just religion and historic buildings though, it is a city that is very much up to date with present life and the locals live harmoniously next to their past without it blurring their present realities. Rome is filled with excellent restaurants, cafes and bars, making it a great place for food and drink.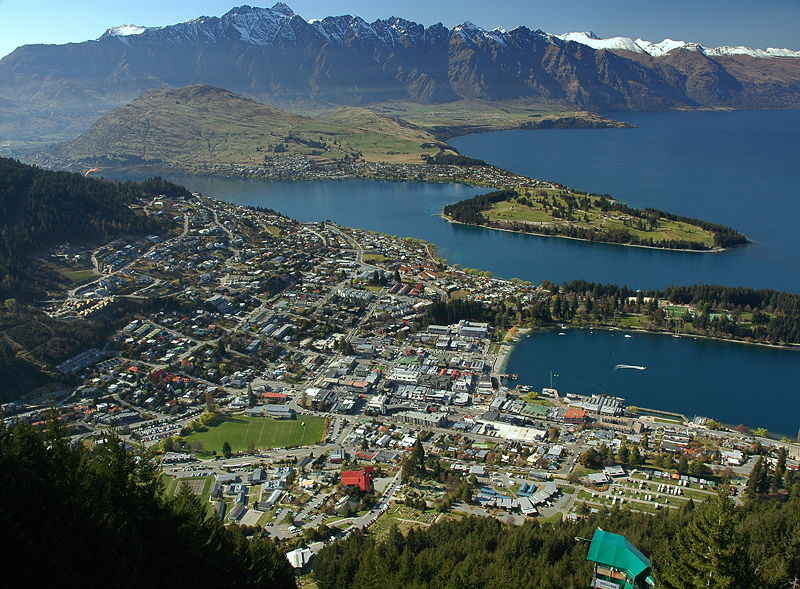 New Zealand
New Zealand is like Australia in terms of attracting solo travellers who wish to stay in places for a long period of time, rather than just skimming through on a short trip. This is because of foreigners being able to obtain a working visa for up to one year, with many jobs in different industries available depending on your experience and of course your preferences. As highlighted in Australia, working allows you to really immerse yourself with the locals and experience the country in a much more naturalistic and free-flowing way. It also gives you a long period of time to meet new people and make new friends, building relationships that will potentially last a lifetime. Travellers tend not to have a problem making friends with the locals here, as New Zealanders are incredibly friendly and good-hearted people. It is most likely because of the way of life there, as unspoilt, majestic landscapes give off a pleasant vibe and the population is low, making it non-crowded and not hectic like some of the big cities in other countries.
New Zealand is a beautiful country with some of the most natural beauty known to the world. You can see everything there, as the power of nature is incredibly diverse on the two islands of New Zealand; there are mountains, lakes, beaches, rainforests and even volcanoes. If you are a fan of exploring the outdoors then this is the perfect place to go with everything you could possibly wish for. It is a very safe place to travel, and the climate is also exceptional, making any time of the year a good time to be in New Zealand.
It is said that only 5% of the population is humans, the rest are animals, so there is therefore a brilliant, vast variety of wildlife in a beautiful environment. This makes New Zealand unique and there are so many reasons to head over there for solo travel.
Vietnam
Vietnam is a place full of intriguing and dramatic landscapes, a place full of history, culture, brilliant food and energetic ambiences. It is very popular amongst young travellers as it is a place where beauty can be experienced on a budget. Many hire mopeds and tare about with the Vietnamese wind blowing in their hair, the feel of freedom flowing throughout their veins that is complimented with backdrops of picturesque scenery at its finest. Travelling is all about freedom, and Vietnam certainly won't hold you down.
The food alone is something to talk about; better yet experience. Everything is so fresh in Vietnam; the air the scenery, but the food especially. Fresh vegetables and fruit can be found everywhere, you can find yourself becoming quite a healthy eater over there. Fresh noodle soups and delicious rice pancakes are some of the many things to try and spark your taste buds into life. Street food also thrives in Vietnam, along with seafood that is said to be some of the best in the world. Vietnam also know about their coffee, and this is one of the most famous places in the world for the drink that is becoming one of the most sought out luxuries in modern day life.
Some of the views in Vietnam will leave you forgetting about your camera for a few minutes, first you will want to appreciate them before looking through the lens and snapping. Such views are known to be rather poignant at sunset, especially when looking out at the mountainous terrains. The beaches are also something special; true paradise material. Due to Vietnam having so much unique and so much to offer, these golden sands are sometimes not spoken off as much as they should be. One view is the most special though and the most distinctive; it is probably the most powerful memory to treasure and the view can perhaps sum up Vietnam's character. This is 'Sapa', a hill station located in the North West of the country and is a must see when in Vietnam.

Victoria Peak, Hong Kong
This is a place with so much unique history, a place where the East collided with the West and fused together, thus creating a new Hong Kong, a distinctive part of Asia with a special and individualistic identity. In this incredibly densely populated part of the world, one can experience a street ambience like nowhere else. Walking through the tight streets of Hong Kong is an invigorating experience, with so much life, so much colour and buildings that just seem to go up, up and up. You may have a sore neck after a few days in Hong Kong, as you will be staring up in awe at some of the buildings and skyscrapers, which makes this part of the world so famous.
You can look down through, to a certain extent, on these buildings from Victoria Peak. This is the highest point of Hong Kong and offers an exceptional view of the cluster of Skyscrapers surrounded by sea. It is advised to visit just before sunset, so you witness Hong Kong changing and exploding into power at night. At times it has been referred to as the 'city of light' and it is easy to see why when gazing down upon this kaleidoscope of colour from above.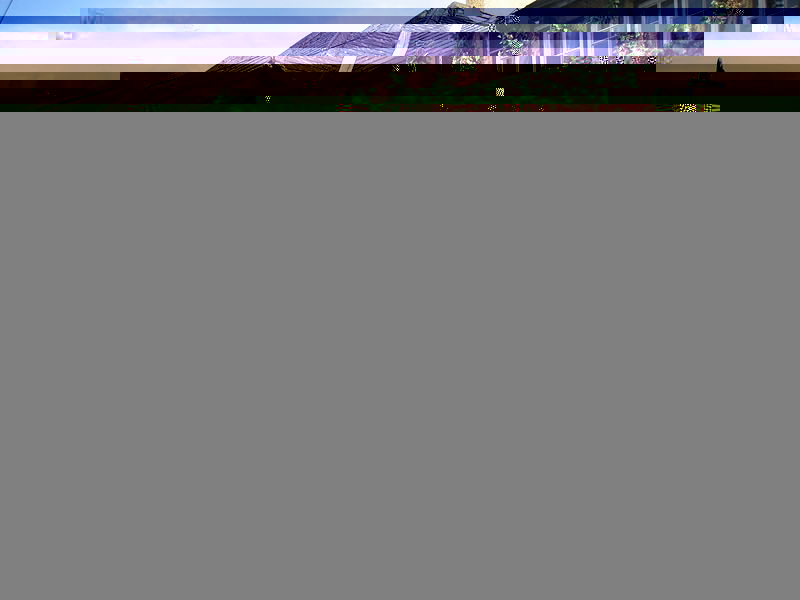 Ireland
Not particularly known for its climate, but known for brilliant people, beautiful culture, and lucent shades of green and pints of Guinness. This is a place to visit to lift your spirits and enjoy Irish charm. In order to really get a feel for Ireland it is important to cover as much of it as you can, especially the more rural areas where it is cheaper and the Guinness is grander. Ireland is a relatively small country compared to most so it isn't a hard one to cover in a limited amount of time.
If you are a fan for fishing then this is the place you for, with the River Moy being great for Salmon fishing in April and May and then in September when the Salmon rush up the river from the sea. Eating fresh Salmon caught from the river will show you anything in a supermarket or restaurant is simply inferior.
Along with beautiful rural Ireland with friendly locals, fresh air and cobbled roads, the capital Dublin is also a great part to enjoy, especially for nightlife. There are so many nightclubs here making it party central for many Europeans and a great way for a solo traveller to meet people from all over the world.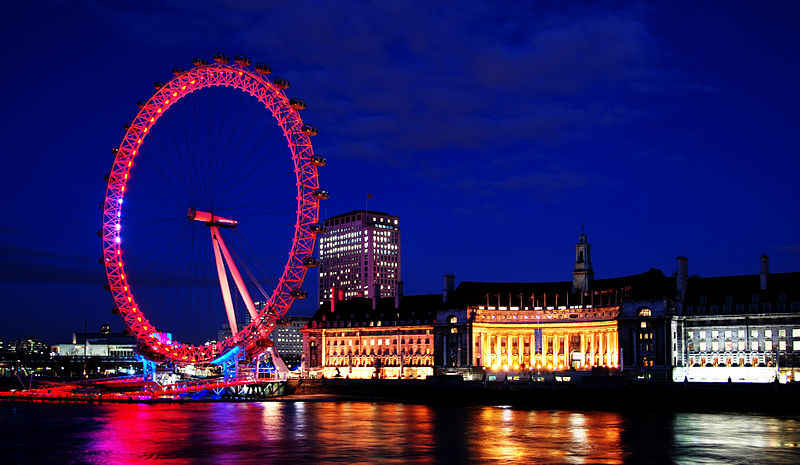 London
When people think of England they are automatically drawn to London, which can annoy other parts of the country, as other places exist outside of the capital. However, for travellers this is certainly the best part of England to visit as there is just so much architecture, history and multiculturalism, making London one of the most popular places for tourism in the world.
The weather and local cuisine aren't the main selling points, but do not worry if you don't like the food as no matter where you come from you will find your local cuisine here as London has a vast variety of cuisines on offer. The weather too is definitely underrated, as spring and summer in London can be very good. Winter is also a beautiful time to visit, as it gives the capital a very magical feel especially at night.
London is a place to be experienced on foot with so many historical sites and diverse areas, with the London Underground giving perfect access to each one. It is also fun to jump on an open air bus, very popular with visitors for cruising around the streets. Even though London is extremely fun, be aware that it is expensive.
Moscow, Russia
Russia, an astronomically vast country, one perhaps a little daunting for the solo traveller but one that will definitely provide fantastic rewards and experiences. Russia's borders stretch from Belarus to Ukraine, giving you plenty of land and culture to explore. The culture, identity and character of Russia is something that interests many parts of the world, as all are distinctive and unmistakably Russian. This is the land of vodka, ballet, and absolutely astonishing architecture. Such architecture is perfect for solo travellers, where majestic buildings can be the best of companies, where nothing else exists in the world in that present moment but their glory.
For some of the most stunning architecture in Europe, also in the whole word, Moscow is a capital you have to go to. The most famous and obvious is St Basil's, an exquisite and intricate piece of architecture that is oozing with colour and radiance. There are of course many other magnificent buildings in the form of the Cathedral of Christ the Saviour. Russia, even though it is known to be very cold, is a very colourful place in the day and then even more so at night. Moscow has great nightlife so visiting the nightclubs should definitely be on the agenda for the solo traveller.
Put on one of those Russian style fur hats and get exploring this amazing part of the world!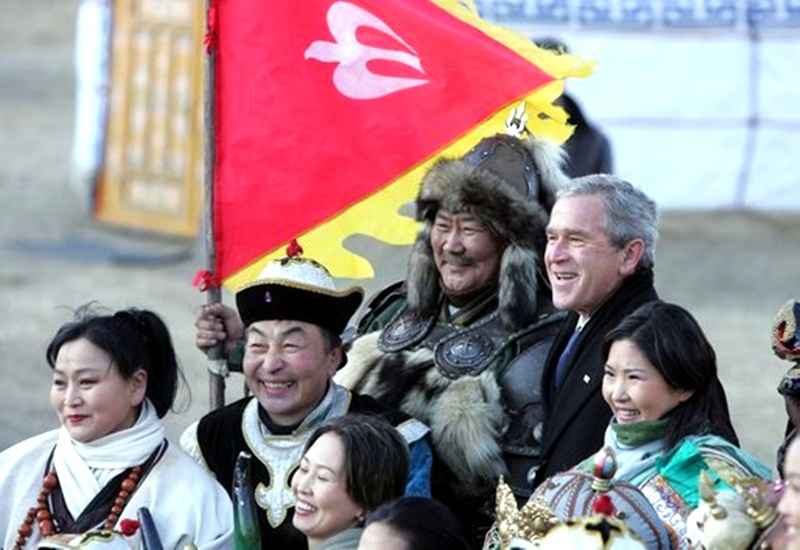 Mongolia
The land of Genghis Khan, who built one of the greatest empires ever known to man, is one of the places in the world where historic culture has remained so intact. Mongolia is so admirable because it is still so in touch with its roots as a country. Many people still live in gers, wonderful round tents that are covered with skins or furs. Locals' still hunt with eagles and horse and pony is ridden like never before.
Mongolia has an abundance of history, once being arguably the most significant part of the world. It has lost its significance in terms of power on the world stage but it certainly has in no way lost its culture, and its sheer beauty as a country. Therefore, it certainly has not lost its significance to the solo traveller because this is a place that exemplifies the meaning of freedom and travel.
This isnt a place of beaches, a place where you sit by the pool and hope to get a sun lounger, but a place of natural landscapes and wilderness. It is a place perfect for explorers and those seeking an adventure, perfect for those who wish to experience cultures so different from their on. You can ride a horse or pony, feel the wind rushing around you while bathing in some of the most splendid views on the planet, stay in cosygers and immerse yourself into incredible traditions and culture, amazing wildlife, local cuisine, alcohol and take a trip of the black market, with much for sale.
Egypt
Egypt is a place of remarkable history, and home to architecture that has puzzled mankind for as long as it can remember; the pyramids. Solo travel is all about adventure, experiencing the sensational, and what better way to do that by riding a camel through the desert and exploring the Egyptian pyramids and tombs. On top of a camel, surrounded by vast desert, you will praise yourself for having come to Egypt, praise yourself for being and traveller and have no regrets whatsoever for being one. One of the most known pictures of a sunset are in this country, with the desert as a background and the black silhouette shapes of camels. Don't just witness this in picture format, but go and experience it for yourself!
The weather is of course stunning in Egypt, and perfect for those that love to feel the sun beaming down on them. The food is also known to be good, making it a place not just for sightseeing but a place ideal for a tan and a variety of eating opportunities.
Another reason to visit is of course the River Nile, one of the longest rivers in the world with a sublime history. It has seen so much, and you can feel all of its memories here. The River Nile Cruise is certainly something to consider, as this will be the experience of a lifetime. You will see a vast array of scenery, some of which will be the most captivating you can achieve from solo travel.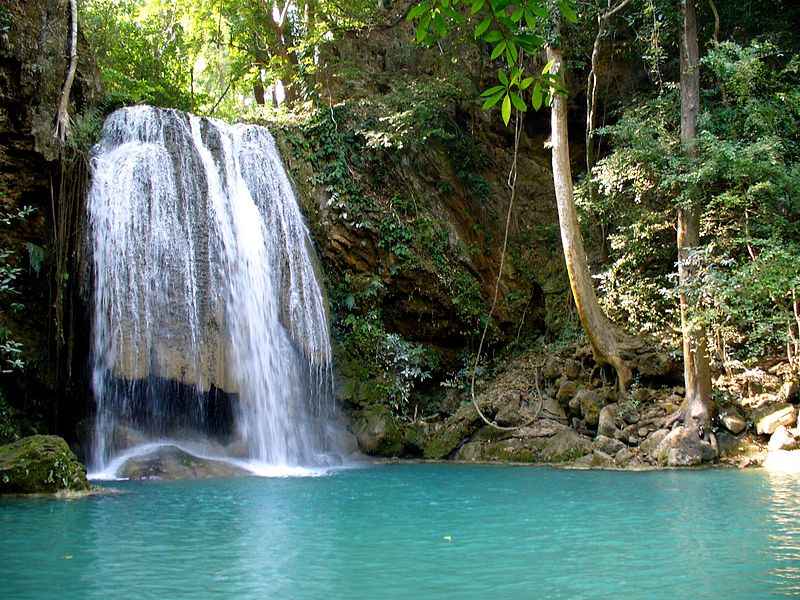 Thailand
This is one of the most popular destinations for the solo traveller, especially as Thailand is a very cheap country to travel. The food here is absolutely incredible, the beaches superb and the nightlife electrifying. They all combine together to make this part of Asia a very exciting prospect for those looking to explore other parts of the world.
Thailand has everything you could wish for; culture, amazing weather, hustle and bustle in the capital Bangkok and then sheer paradise in the form of places such as Phuket. This is a country where both relaxing and partying can be done to the highest level. The 'Full Moon Party' is the most known party in Thailand, all-night beach parties that draw in colossal crowds of tourists, perfect if you're a fan of crazy nights out.
As this place so is popular with foreigners you are guaranteed to meet new people and make friends. Staying in hostels provides opportunities to do so and make the most of group outings.
Norway
When travelling you should see as much of the world as you can, so this includes visiting the colder countries. Just because they are cold doesn't mean they aren't as beautiful as the warmer ones, and Norway certainly gives justice to this theory. Oslo is a place, which is particularly picturesque, as hills and forests surround it. It is a fantastic destination for skiing, along with experiencing new culture and local cuisines.
Down in Norway you can see ones of the most incredible views that exists; the Norwegian Lights. These radiant, mysterious and hypnotic colours put on a display of light never to forget, with nature showing how it can put on a show better than any theatre on the planet. If you are travelling the world solo specifically for breath-taking views, this is one too add on your list and will probably feature as one of your favourites.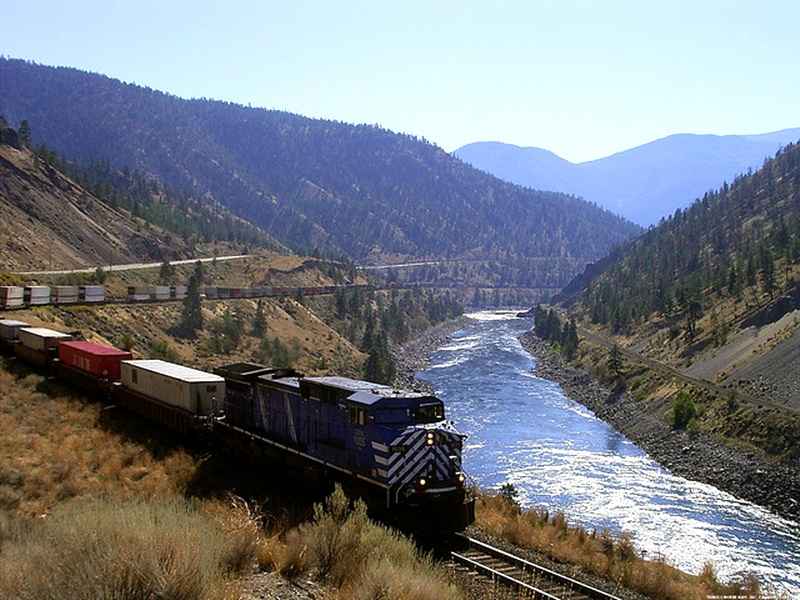 Canada
Canada is a place for those seeking natural beauty in its most elegant of forms. Canada is overflowing with poignant landscapes, with secluded lakes, forests and mountainous terrains, making this country an exceptional place to travel for those who love the great outdoors.
With so many natural wonders to choose from, and with so many outdoor activities available, Canada will show you how to have fun and completely forget about technology that consumes so many people in modern day life. There are so many outdoor activities to choose from; from hiking, skiing, fishing, golf and camping. Along with such unspoilt scenery, Canada also has many big cities so can cater towards travellers who crave hustle and bustle.
Visit the Niagara Falls; a simply stunning destination for solo travel.
Jamaica
Jamaica is a land of paradise, a laidback place full of positive, happy and relaxed vibes. It is a 'feel good' destination that offers solo travellers unique and exceptional views, brilliant local cuisine, a vibrant party scene and irresistibly warm weather. Jamaica has some of the best Caribbean beaches, which act as huge, soft and warm yellow blankets for visitors to lay down on, while looking out at some of the most lucent blue of waters.
Being an exotic climate means that there is exotic wildlife to enjoy, and Jamaica certainly has its share of beautiful nature. This vast array of wildlife exists not only on land, but even more so underwater. Snorkelling in Jamaica will be one of the best things that you have ever done, being surrounded by so much colour and diversity. There is also the opportunity to swim with dolphins. It is therefore a must that you have a camera here, because it is simply photogenic at the highest degree.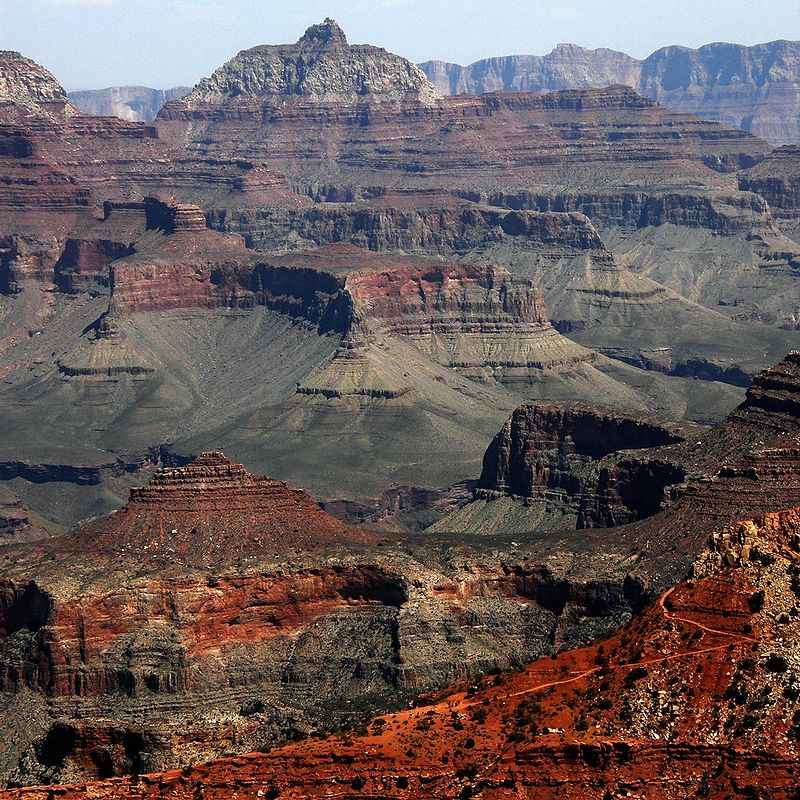 Grand Canyon, America
America is a huge country, full of states, each one unique in its own way. Therefore, America has a vast array of beauty, culture, modernity and tradition. For the solo traveller, if it is views that you are after than the Grand Canyon is one of the most hard hitting ones that you can possibly get. It is astronomically huge and will really make you feel like a spec of sand in a never-ending dessert.
The Grand Canyon National Park in Arizona offers the experience of a lifetime. The Grand Canyon is an incredible 277 miles long and up to 18 miles wide. It has a depth of over a mile, providing a dramatic look down into the vast power of nature. This is one of the Seven Wonders of the World and is said to attract around five million visitors a year. There are rocks in the Canyon rumoured to be around two billion years old, so when looking down you will be swept away by the history and evolution of our planet earth. It is undoubtedly one of the most stunning views on the planet and would be foolish to miss if in America.
Machu Picchu, Peru
One of the most astonishing and interesting places in the world is Machu Picchu, a place seriously not to be missed if you wish to encounter the world's most stunning destinations. This place is the definition of history; built in the 15th century with intriguing designs, said to be built specifically for astronomical alignment. This incredible place was unknown to the world until 1911, when it was made known internationally by an American historian. Now Machu Picchu is the biggest tourist attraction in South America and it fully deserves this title.
This is a place so engaging and enchanting, which is why it is hugely popular with tourists and backpackers. It is one of the most distinctive archaeological sites in the world, with an opportunity for pulsating hikes. It is extremely busy in around July and August, with November to April known to be the best time to visit because of the lack of crowds. Sometimes places like this can be spoilt by masses of people everywhere the eye can see, it can at times make the destination less visually poetic. Places like Machu Picchu demand intricate planning and respect, to really capture its poignant beauty try and go when there are less people around to better soak up its magnificence, mysterious aesthetics and unique history.
Li River, China
This is one of China's most popular tourist destinations, and is treasured by the country and its locals as being one of their wonders. It features on the back of the 20 Yuan note, which makes for a fantastic photograph when you hold up the note in front of the actual view itself when there.
If runs from Guilin to Yangshuo, and there are many cruises or just small boat rides that you can do, the most popular being in Yangshuo. Both areas are absolutely beautiful and very popular amongst westerners. Yangshuo is very popular for rock climbing, and draws in many tourists because of its outdoor aesthetics. The best time to go down the Li River is July – October. Even though it will be very hot in July and August, it will be clear and sunny which will provide the best views of the river along with its poignant landscape that surrounds it.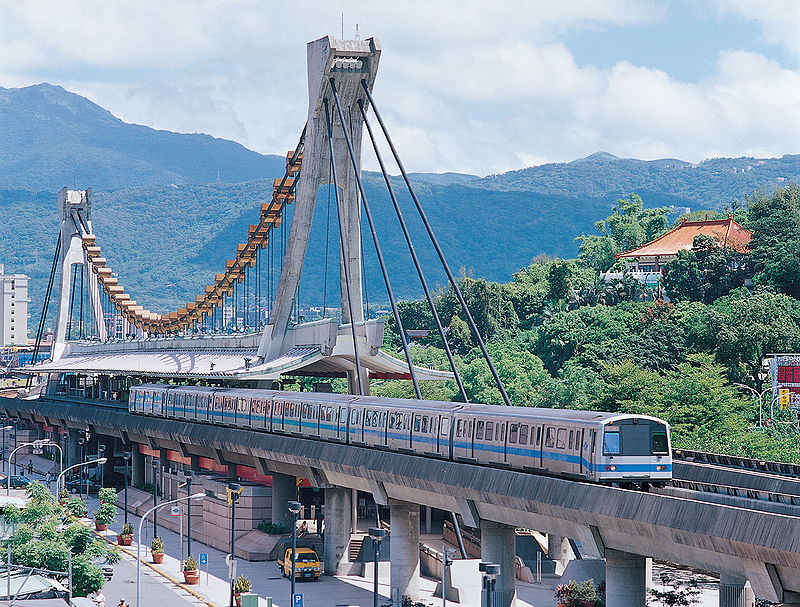 Taipei, Taiwan
The capital of Taiwan is a special and exciting place, with some of the most invigorating ambiences at night found in capital cities. The night markets in particular are something to behold, with countless carts all crammed into a small space. Taipei is very densely populated, making it exhilarating place to be. It is also one of the wealthiest countries in Asia so you are sure to see a very futuristic, modern and captivating city.
Taiwan is known for its culture, fashion and excellent food. When there it is essential to try the local cuisine and take in some of the fashion. There are also many hot spas to be made the most out of. Along with the hustle and bustle, mopeds flying about in every direction and noise everywhere, Taiwan also has natural beauty and much mountainous terrain, providing opportunities to escape the city buzz and go on rather picturesque hikes. If it is people and street photography that you are after, this is the place to be and is a perfect destination for the solo traveller who loves the exciting and busy parts of Asia.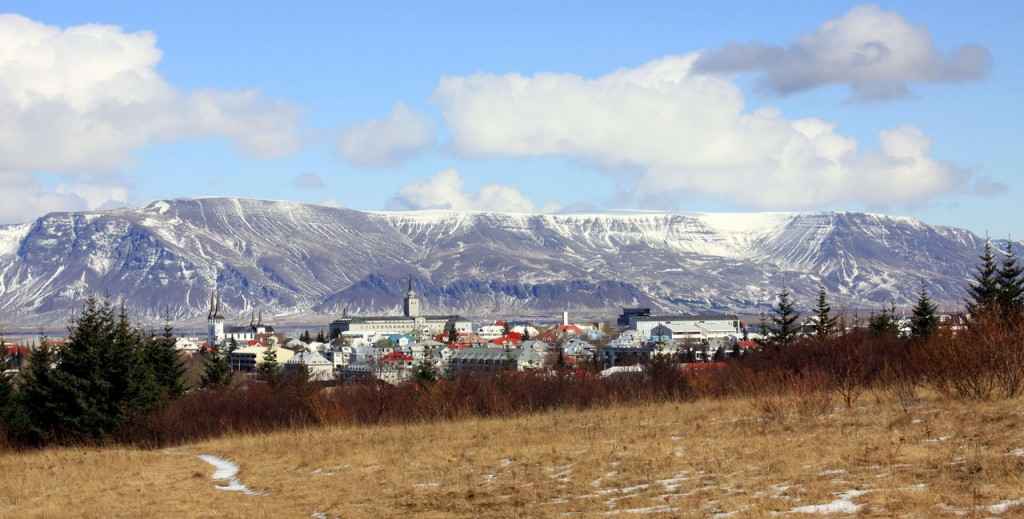 Reykjavik, Iceland

The name alone is exciting and mysterious and tells you straight away you will be going somewhere different; you don't have to be a master at the pronunciation of it but just a master of travelling and conquering its majestic landscapes.
If you want to explore the furthest part of Europe then this is the place to go, as Reykjavik is the most Northern part, the tip of the iceberg so to speak. This part of the wonderful Iceland is surrounded by mountainous terrain and white snow, with colourful, eccentric and charming houses clustered throughout. It is a very unique place due to its location in the world, because in summer it is known to get 22 hours of sunshine. Reykjavik will provide views that will take your breath away, sending a chill down your spine and not just because of the cold.
It is a very compact area, filled with so much to do and certainly makes the most out of a limited space. Due to it being so compact it provides a very intimate feel and is a great place to get to known locals. There is a lot of beautiful architecture to visit along with museums that explore Viking history.
Amsterdam, Netherlands
Amsterdam is famous for its red light district and huge array of coffee shops, but it has so much more to offer the world than these things. It is an absolutely beautiful city with captivating aesthetics; wonderful tall houses crammed together in a row sit charmingly next to canals that weave in and out of the city. This is a place that always has a pleasant ambience, with the sounds of bike bells ringing and the noise of people walking and talking.
At night Amsterdam explodes into light and so many colours is transcended throughout the city, as it ricochets off canals and hypnotically encircles travellers and puts them under a spell. With so much culture, so much freedom and distinctiveness, this capital of Holland is a dream destination for the solo traveller. It has an exceptional nightlife, perfect for those who wish to get out, have a good time and meet new people. As this is an extremely popular destination for solo travellers and backpackers, you can be sure there are plenty of hostels to choose from.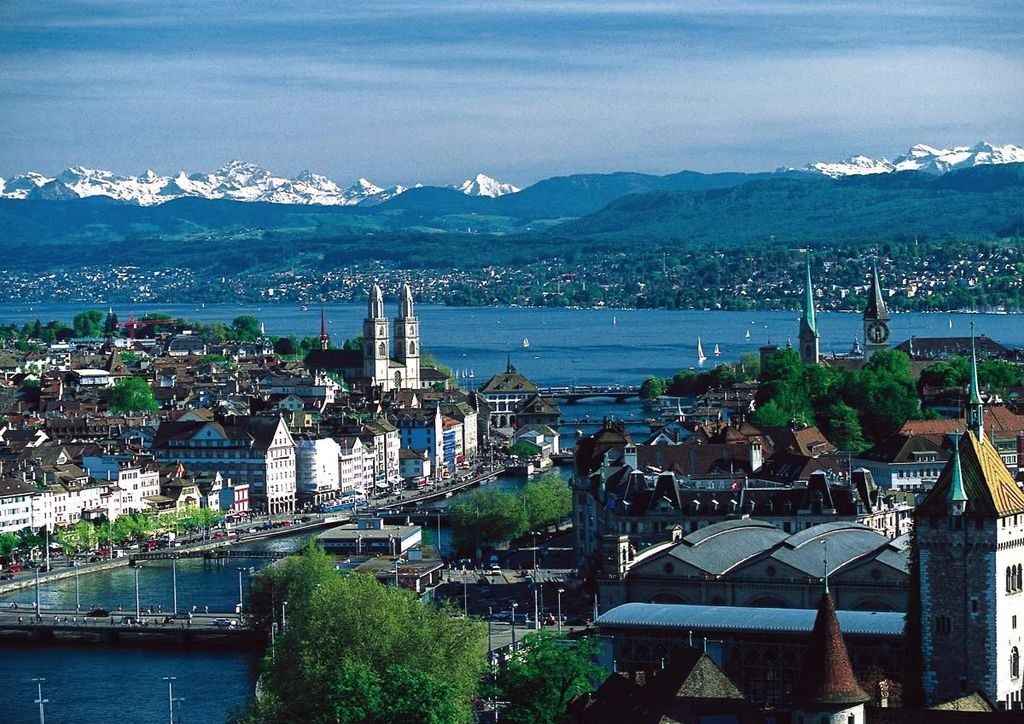 Zurich, Switzerland
Zurich has become of the coolest places to visit in Europe, particularly amongst hip, young travellers who seek a melting pot of culture and diversity. This is a very vibrant part of the world, vastly wealthy with a big history and mesmerising architecture in abundance. It has a very contemporary feel about it, an artistic ambience flows down its creative sides, but history is still on show, with the new and old living harmoniously side by side. It certainly is a brilliant city to explore on foot, with winding lanes home to churches that sit wonderfully intact.
Walking down Bahnhofstrasse is certainly the thing to do here, this is where the real money and luxury is on show. It is a street home to the richest in the city, and also some of the very famous Swiss banks. This area also has the most inclusive and expensive shopping locations known to the world, which are a must see even not to shop in.
The public transport is known to be exceptional in Zurich and it is rumoured to be one of the most liveable cities in the world. It has charming areas along with all the money, with small little parks and a load of benches scattered throughout the city that allow for harmless relaxation.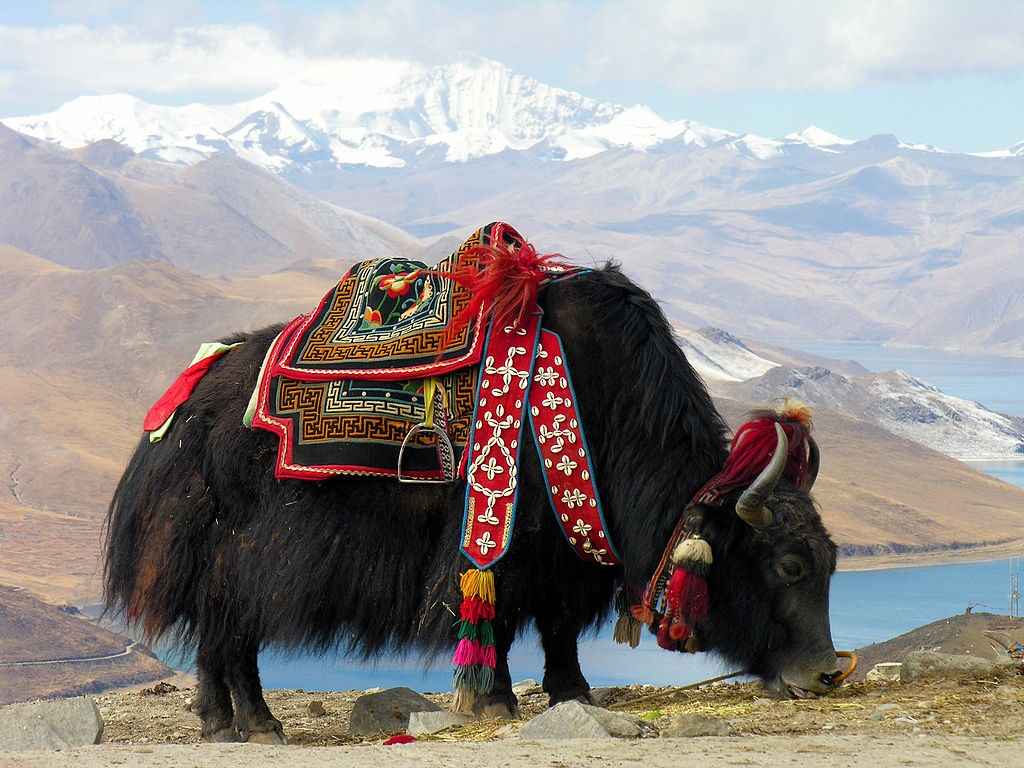 Tibet
One of the most spiritual places on earth, the real destination for a solo traveller seeking a voyage of self discovery in at times a meaningless world. This is a mysterious place, overflowing with ancient culture and humbling scenery. The locals are very religious and spiritualistic, and it is something to admire when there. It could provide answers you are seeking yourself which will show you why so many head over to this beautiful part of the world to cleanse their soul.
Tibet is known as the 'roof of the world' due to it being very high up, known to average around 13,000 feet above sea level. It has the highest most powerful mountain in the world in Mount Everest. This is something the solo traveller has to witness here, where views of the mountain will probably blow everything else ever seen out of the window completely.
Tibet should be on the list when travelling the world as it will provide some of the most stunning, unspoilt scenery you will ever find. It is so rich in culture and history, a truly unique part of the world that not many understand.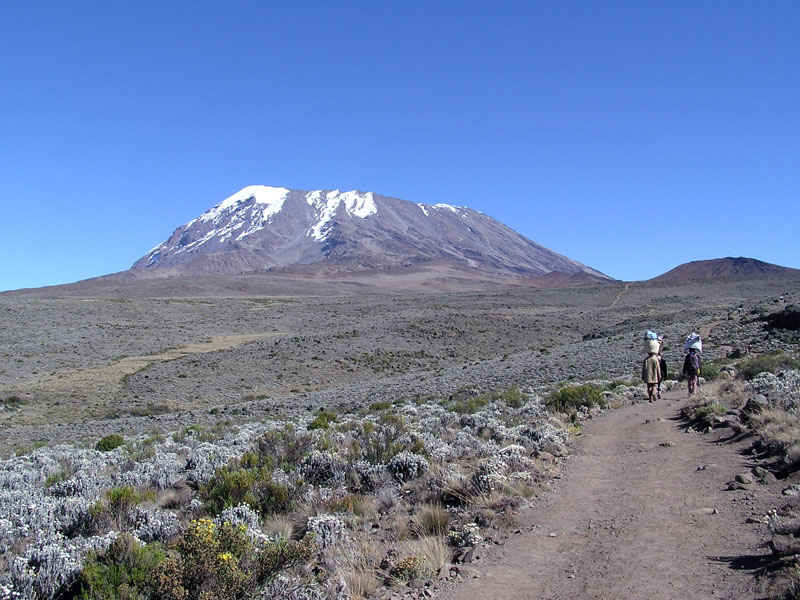 Mount Kilimanjaro, Tanzania
Africa has so many countries, so much dramatic landscapes, beautiful wildlife, amazing culture and amazing people. One stunning destination for the solo traveller though is the Mount Kilimanjaro in Tanzania. This can be experienced in two ways; either by looking and appreciating its magnificent presence from afar, but still close, or better yet to climb it. When travelling you can also set yourself goals and challenges, you can walk away having bettered yourself as a person and done things you never believed where possible. Climbing this mountain will be a gruelling and humbling experience, but the feeling you get when standing on the top will be sensational, forever rewarding and impossible to replicate.
Being in Tanzania also provides of course opportunities for Safar Tours, which will be the experience of a lifetime. A sheer display of wildlife in its natural environment will provide memories to treasure forever. Africa is the place to get in tune with nature.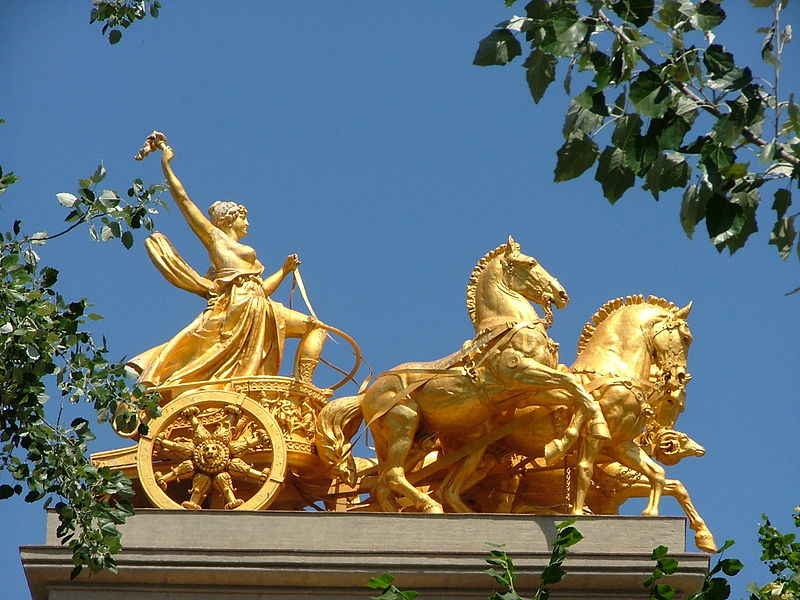 Barcelona, Spain
This is one of the most known capitals in the world where the name has a certain ring to it; Barcelona has so much appeal. It is full of wonderful European architecture, making it the perfect place for solo travellers who love to explore a city on foot and take in splendid buildings. Barcelona is a magical city, well frequented from people all over the world who seek out its special cuisines, special atmosphere and historic sites.
One thing that will provide a sensational atmosphere is a trip to Camp Nou, especially if one can watch a game, which is home to arguably the biggest football club in the world in Barcelona FC. Even if you are not a fan of football you will be swept away when watching a game by the sheer noise, colour and passion of the fans.
Walking around Barcelona will provide so much that is photogenic; it is a charming city with a very special ambience. It is of course important to try the local cuisine and check out the very vibrant nightlife.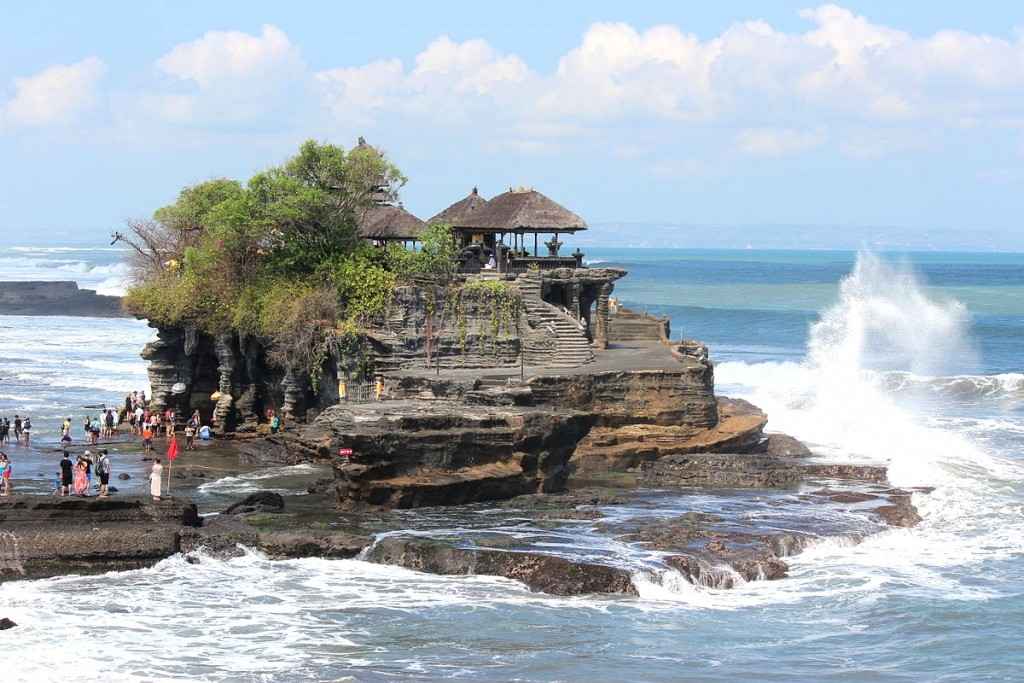 Bali, Indonesia
A stunning destination sought out by people from all over the world for its relaxing vibes, yoga, poignant scenery, beaches, spas and spirituality. It is very popular for solo travellers as it is a haven for relaxation and the perfect getaway to flee the everyday stresses of life and work. It is also very cheap, with delicious food at fantastic prices, making it very appealing to those travelling on a budget.
This Indonesian tropical paradise has so much to offer in terms of scenery, with volcanoes, picturesque green valleys, dramatic cliffs and mysterious temples in the traditional villages. There is also a wonderful unique day in Bali, which would be unforgettable to experience, and this is when everyone is silent for 24 hours. Locals try to remain as quiet and as still as possible in order to attract the spirits, so there are therefore no taxis, the airport is closed and tourists are advised to respect traditions and be as tranquil as possible. Travelling is about experiencing crazy, distinctive and unrepeatable things; this is certainly one of them.
There are many seaside resorts in Bali so it is certainly a destination if you wish to pamper yourself for a while and enjoy life in a relaxed, unrushed and peaceful manner, all for a good price.
Save