An archipelago made up of numerous islands and strips of white sand surrounded by mangroves and forests and lapped by crystal clear waters, the Quirimbas Islands are a true paradise in the Indian Ocean.
Virgin and not very touristy, they are known to be colonized by Portugal and even today in some places it is possible to admire the beauty of the colonial buildings built in that period but in seemingly very old age.
A place where time has stopped, not easy to reach but that leaves any visitor enchanted. Here is a guide to the Quirimbas Islands:
Where they are
When to go
What to see
Info on climate
Best time to go
Which island to go to
10 things to see
How much does a holiday in the Quirimbas cost
Useful information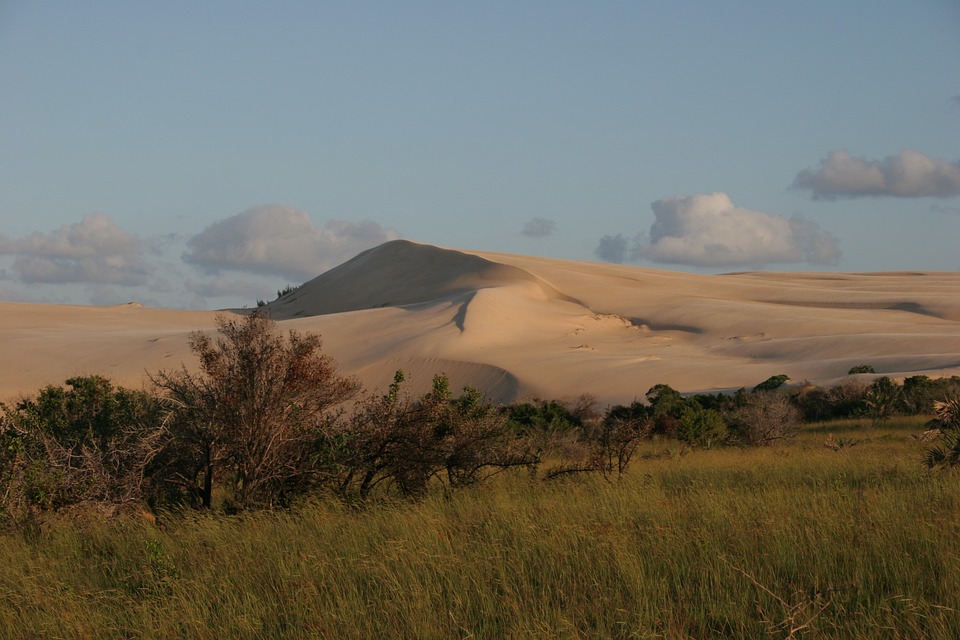 Inhabitants: 50,000
Province: Cabo Delgado
Main city: Pemba
Languages: Afrikaans, Portuguese, and English
Local currency: Mozambican metical (MTN) / € 1.00 = 73.71
MTN Climate: tropical with a warmer, humid, and rainy season from December to April and temperatures around 31/32 °, and a dry season from May to November with maximum temperatures of 28 °
Time zone: GMT +2
Vaccinations: no compulsory vaccinations, anti-malarial prophylaxis is strongly recommended if traveling in rainy periods, the anti-hepatitis A and B vaccine, anti-tetanus, and anti-diphtheria are also suggested.
Entry requirements: passport with residual validity of 6 months and two free pages; tourist entry visa that is obtained before departure at the Mozambique embassy in Rome (cost € 50.00).
Security info: Mozambique has been a country that is considered as the home of guerrillas for years; the islands are quite safe, however, criminal incidents often occur along the coast and it is safer to fly to the Quirimbas than by sea transport.
Travel/health insurance: recommended
Extra Requirements
If you come from endemic areas you need the yellow fever vaccination booklet. While not mandatory, a travel insurance policy is highly recommended.
Where is the Quirimbas?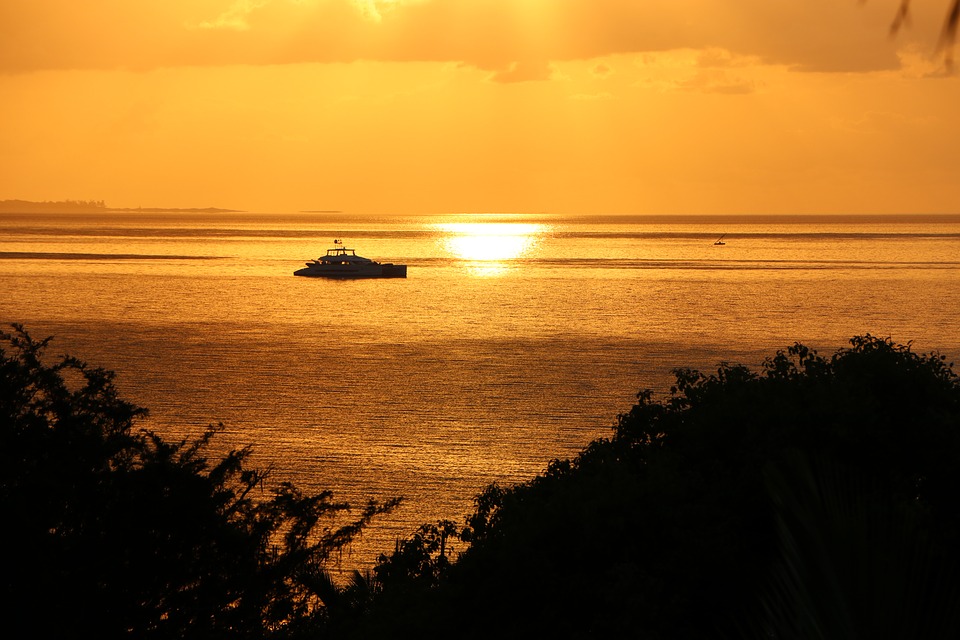 It is an archipelago made up of about 20 islands and islets scattered along the 400 km of coastline between Pemba and Rio Rovuma, some uninhabited and others are populated by a small number of tribes.
They belong to Mozambique and are frequently washed by the Indian Ocean. It is located in the northern part of the country. They constitute a pristine natural sanctuary made up of coral reefs and forests and the 11 southern islands that are part of the Quirimbas National Park.
The main reference airport to reach the Quirimbas is Pemba, from here there are charter flights organized by the lodges or by CFA Charters for Ibo and other islands of the archipelago on request.
Facts About Quirimbas
Climate: tropical type, with high temperatures all year round
Two seasons: from December to April hotter, humid and rainy with maximum temperatures of 31/32°; from May to November relatively cooler and dry period from June to August. The sea temperature instead cost between 25 and 29°
Best period: from May to October, when the rains are absent and you can enjoy the sea tremendously
Periods to avoid: from January to March, there can be tropical cyclones and in general, from November to March is the rainy season.
Advice
If you plan to come to this place in summer, you should try to observe the following clothing suggestions:
Wear light and cotton clothing
Swimwear, a sweatshirt for the evening
Mask and fins for snorkeling
K-way for boat transfers, sandals, and sports shoes
Which island to go to?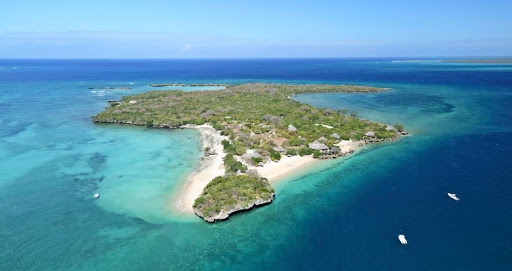 The Quirimbas archipelago is made up of about twenty islands, plus numerous islets and strips of sand that appear and disappear with the tides. However, most of them are uninhabited, small, and do not have facilities, which is why they are only visited on day trips by boat. On the other hand. islands like Quilaluia and Vamizi only house a luxurious lodge.
Here are the 3 main islands to stay and to keep as a base and starting point for excursions also for the visits to the entire archipelago:
Ilha do Ibo
The most famous of the archipelago, it is an enchanted place with quiet streets overlooked by buildings and villas in ruins and where you can have a glimpse of the past. Today there are some luxury eco-lodges and boutique hotels here, but mass tourism has not yet arrived.
Here you can take walks among the mangroves to reach Ilha de Quirimba at low tide. Small charters land in Ibo or boats from Tandanhangue, north of Pemba, arrive.
Matemo Isola Matemo
Inhabited for generations where, especially in the northern part, there are several small villages. In terms of tourism, it has only three facilities:
Luxurious resort with chalets and running water
Basic but fascinating camp with some fixed tents
Campsite without services with a few pitches to set up your igloo
From here aboard, you can see the boats sailing which are common in the area. You can reach some sites suitable for snorkeling and reach strips of sand where you can relax in the sun.
Ilha de Quirimba
This is accessible by boat from Ibo. It is the most economically active island of the archipelago thanks to the coconut plantations and the sisal factory. Less heavenly than the others, it is the perfect place to go for walks among the mangroves, relax on the white beach and take a swim at high tide. There is a single tourist facility with few rooms that must be booked in time.
Other Islands that are Worth Your Time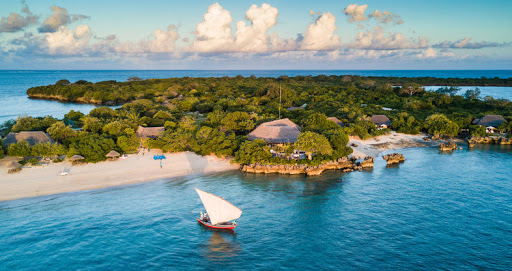 Ibo Island
Take a walking excursion accompanied by the locals to discover the island of Ibo, its history, the two forts, and the artisans who work on silver crafts.
Medjumbe Island
This is reachable from Matemo by riding a boat, where in addition to a beautiful white beach it is possible to swim with dolphins which will make the experience more desirable.
Saint Laurent Banks
Snorkeling is the primary activity that you can do here. This is because the texture of the water and the waves are just right for such water activity.
Medjumbe
Here you can see and swim among numerous colorful fishes and an incredible coral reef that you can feast your eyes on.
Vamizi
In the northernmost part of the archipelago, a half-moon-shaped strip of white sand where you can relax on the white beach and admire the remains of an old Portuguese is what you can expect in Vamizi.
Ilha de Quirimbas Village
Visit the island village where a fishing community lives and then relax on the large white beach that will help you soothe your senses. After a day on Matemo beach, let the locals accompany you by motorbike who will make you visit their village in the north of the island
Quilauia Island
Day trip to the island is the perfect place for diving and snorkeling.
Take Note
The Quirimbas Archipelago is still an exclusive place no matter what, therefore, it is not exactly cheap. Most tourist services are usually paid in US dollars ($), while meals and internal transfers are paid in metical (MTC). the local currency.
Charter flights take about 30 minutes to reach Ibo from Pemba and cost $ 300.00 (€ 270.00) while if you rely on motorboats that depart from the coast the price is reduced to 3,000 MTC return (€ 40.00), but the travel time is approximately 8 hours.
For accommodations, the cost of a simple structure is around $ 80.00 (€ 73.00), but there are luxurious lodges that can cost as much as $500.00 (€ 460.00) per night for every person. As for meals, you only have the option to choose between 5 or 6 rooms in Ibo and the cost for 3 courses is about 700 Mtc (€ 10.00).
In Matemo and Quirimbas, however, apart from the lodge there is a single restaurant that usually prepares fresh fish and rice.
Where to sleep?
Hotels and B & b from € 80.00 per room
Low-cost flights
To Maputo (capital of Moambico) starting from € 580.00