When the clock signals the start of the evening and the lights go out, the real fun, the nightlife begins in some of the most iconic cities in the world. Bars and pubs, clubs and discos, live music venues but also cabarets are just some of the attractions that await citizens or tourists who want to explore this aspect of the metropolis.
Some of the most incredible cities on the planet are also home to a vibrant and mind-blowing nightlife, which every seasoned traveler will want to experience. From the most exclusive and well-known clubs to world-famous festivals, here are the top 20 cities with the best nightlife in the world. Are you ready to celebrate?
NOTE: The following ranking is based on a survey that involved over 15,000 people, each of whom expressed 3 preferences. The cities are sorted by the number of votes received.
20. Rio de Janeiro, Brazil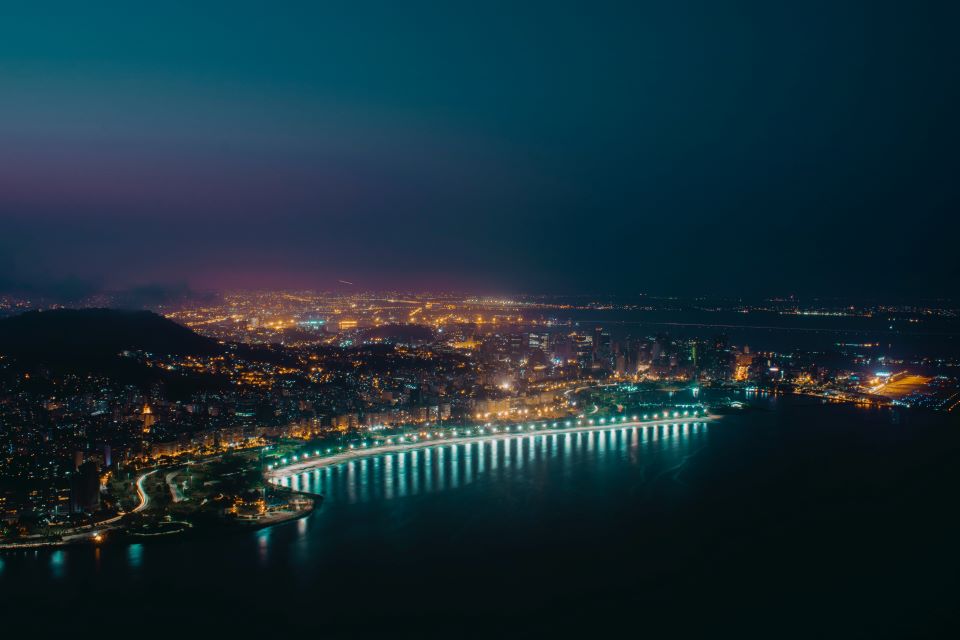 Apart from hosting the largest and most majestic Carnival in entire Brazil, Rio de Janeiro is also the home to live music and offers a very rich underground music scene. If you are planning a trip to this city, don't miss the huge musical event called Rock in Rio, or choose the Carnival period to admire the extravagant costumes that color the city during the famous parade.
Type of nightlife: live music, street party
Top 3 nightlife districts: Ipanema, Lapa, Flamengo, and Botafogo
Top 3 must-visit clubs: Pedra do Sal (Saude), Circo Voador (Lapa), Barra Music (Anil)
Our recommendation: Quadra do Santa Marta (Lapa)
19. Buenos Aires, Argentina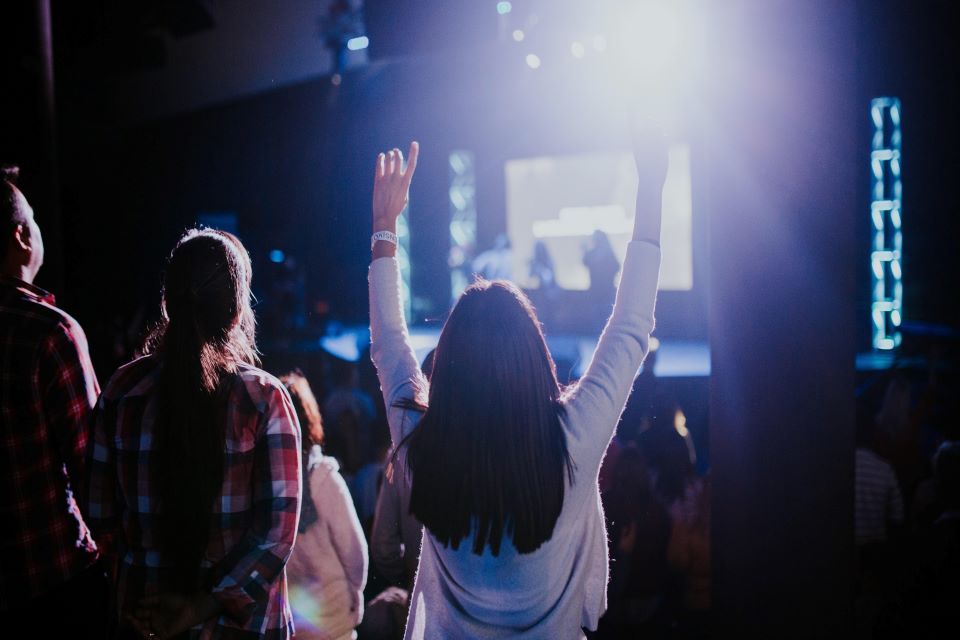 A fun night out in Buenos Aires is not for the faint of heart! The citizens, also called porteños, usually go to the different bars and clubs at 1 or 2 in the morning and don't return home before 6 am. If you are looking for a place to find music, good food, and a dance floor, choose the Rojo Tango. The club also offers cabaret or tango shows, complete with a live orchestra and a three-course meal. For a more low-key experience, visit Notorious, a jazz bar that doubles as a record shop and restaurant. Here, you can also meet the best musicians in the area and each table is equipped with a CD player.
Type of nightlife: live music, traditional dances
Top 3 nightlife districts: La Boca, Palermo, Puerto Madero
Top 3 must-visit clubs: Crobar (Palermo), Mundo bizarro (Palermo), 878 (Palermo)
Our recommendation: Azùcar (Belgrano)
18. Tokyo, Japan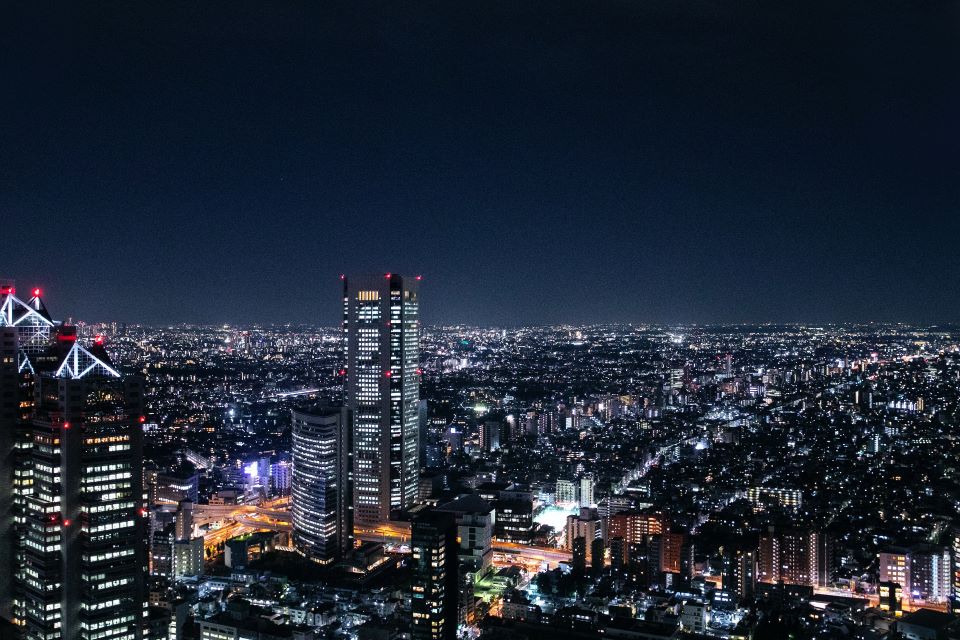 In Tokyo, you can start the night with some karaoke before heading to the typical futuristic-looking club that the city is saturated with. Swirls of neon lights, late-night clubs, and outrageous fetish shows have made this city one of the wildest nightlife destinations.
Tokyo's international spirit is reflected in its nightlife; visitors can find everything from live music to traditional Japanese Kabuki shows. Music lovers can choose to attend Sweet Basil 139, a luxury jazz club, or, for a more colorful experience, visit Kamiya Bar, the oldest western-style bar in the city. The bar is the home of Denki Bran, the liquor invented in Tokyo that includes gin, red wine, brandy, and Curacao.
Type of nightlife: techno & underground, hot club
Top 3 nightlife districts: Roppongi, Kabuki-Cho, Ginza
Top 3 must-visit clubs: ageHa (Shin-Kiba), Trump Room (Shibuya-ku), V2 (Roppongi)
Our recommendation: Vision (Shibuya)
17. New Orleans, USA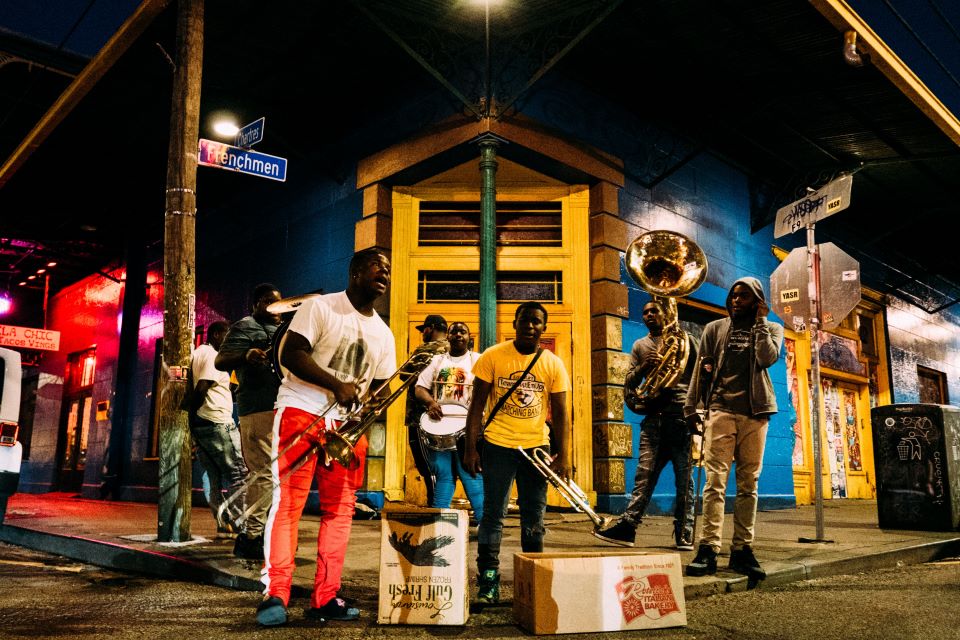 The New Orleans music scene is a lively mix of brass bands, Zydeco beats, and upbeat music. Head to Frenchmen Street for top-notch live music, funk dancing, or local bands. The Mardi Gras is an unmissable experience. The bars and jazz clubs on Bourbon Street and the French Quarter are typical New Orleans nightlife stops.
At the heart of the historic Freret Corridor district is the Cure, a luxury cocktail lounge with a traditional southern flavor. The dress code is very strict! Even in August, men must wear long trousers.
Type of nightlife: Live Music, Underground Club, Blues & Jazz club
Top 3 nightlife districts: French Quarter, Garden District, Central Business District (CBD)
Top 3 must-visit clubs: Maple Leaf (Riverbend), One-Eyed Jack (French Quarter), Ooh Poo Pah Doo (Treme)
Our recommendation: House of Blues (French Quarter)
16. Miami, USA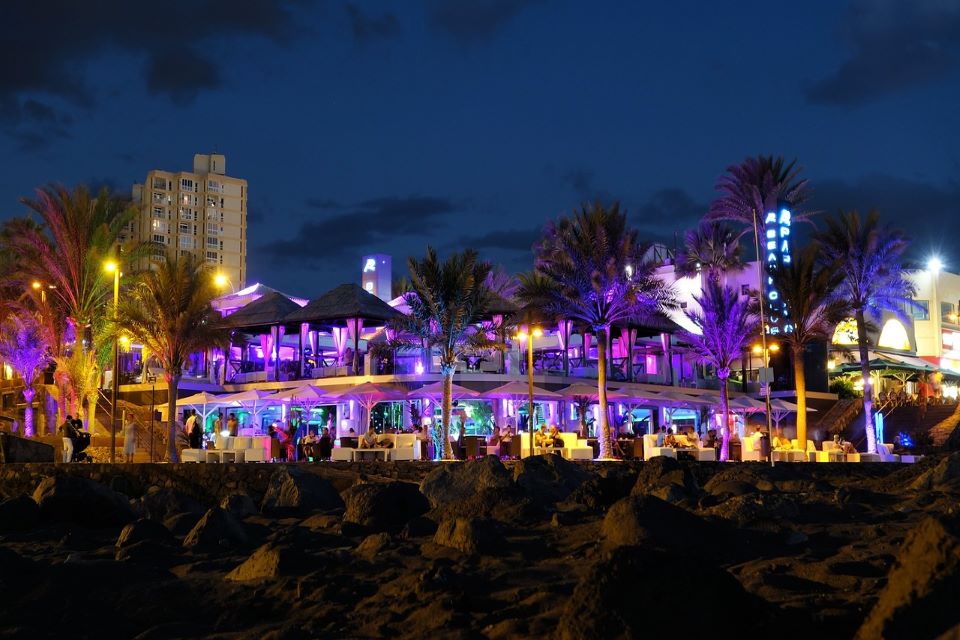 In Miami, electronic music lovers can attend the city's many festivals, such as the famous Ultra Festival, as well as frequent super nightclubs like LIV and Story. It's hard to leave Miami's sweeping, boundless beaches, but thankfully much of the city's nightlife is right on the water.
Nikki Beach Club is located in the middle of the beach, so visitors can sip their drinks under large awnings, on comfortable hammocks, or beach loungers. Every Sunday, the club hosts an outdoor beach party that continues well past midnight.
The Rose Bar, at the Delano Hotel, offers a more glamorous atmosphere with its pink-colored walls and Venetian chandeliers. Guests can enjoy a cocktail in the lobby lounge of the bar or on the outdoor terrace.
Type of nightlife: Live Music, Underground, Hot Club, Dance Party, Festival
Top 3 nightlife districts: Miami Beach, Downtown, Upper East Side
Top 3 must-visit clubs: Ball & Chain (Little Havana), Sky Bar (Miami Beach), Liv@FontaineBleau (Miami Beach)
Our recommendation: Churchill's Pub (Upper East Side)
15. Ibiza, Spain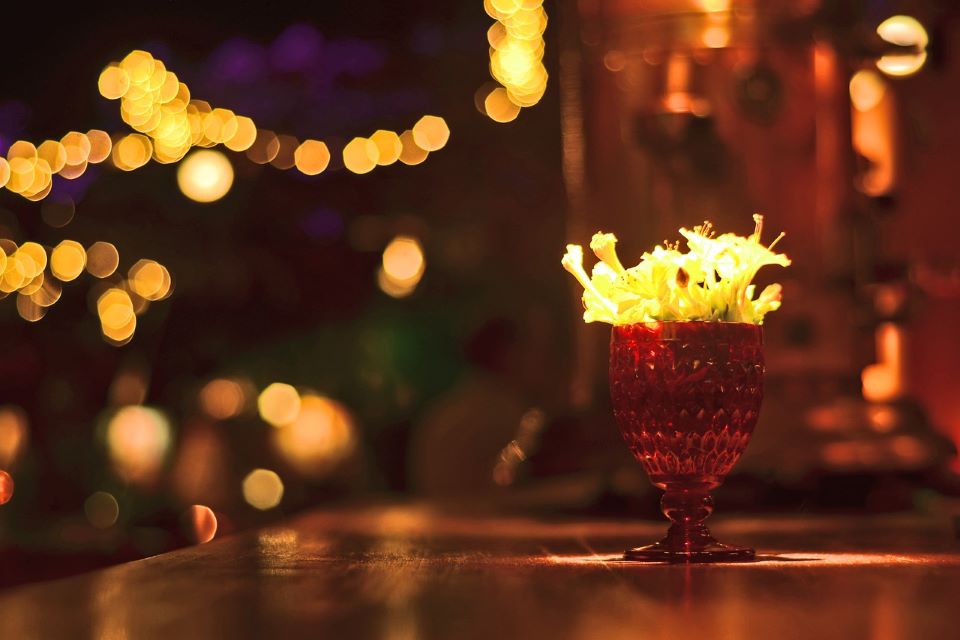 This Mediterranean island is known for its scandalous nightlife, thanks to the best DJs who perform in the hottest clubs on the island. Here, you can dance the night away in venues like Privilege, the world's largest nightclub, or Amnesia, famous for its foam parties.
Type of nightlife: House Party, Disco, Techno & Underground
Top 3 must-visit clubs: Space, Privilege, Amnesia
Our recommendation: Pacha (Upper East Side)
14. Mykonos, Greece
This small Greek island is home to big parties that start on the beach in the mid-afternoon and last until the next morning. Visit Super Paradise Beach, one of the best places to party, or you can try one of the many clubs and bars scattered around the world.
Type of nightlife: Street party, Disco, Clubs
Top 3 must-visit clubs: Cavo Paradiso, Skandinavian, Queen of Mykonos
Our recommendation: Astra Bar
13. Copenhagen, Denmark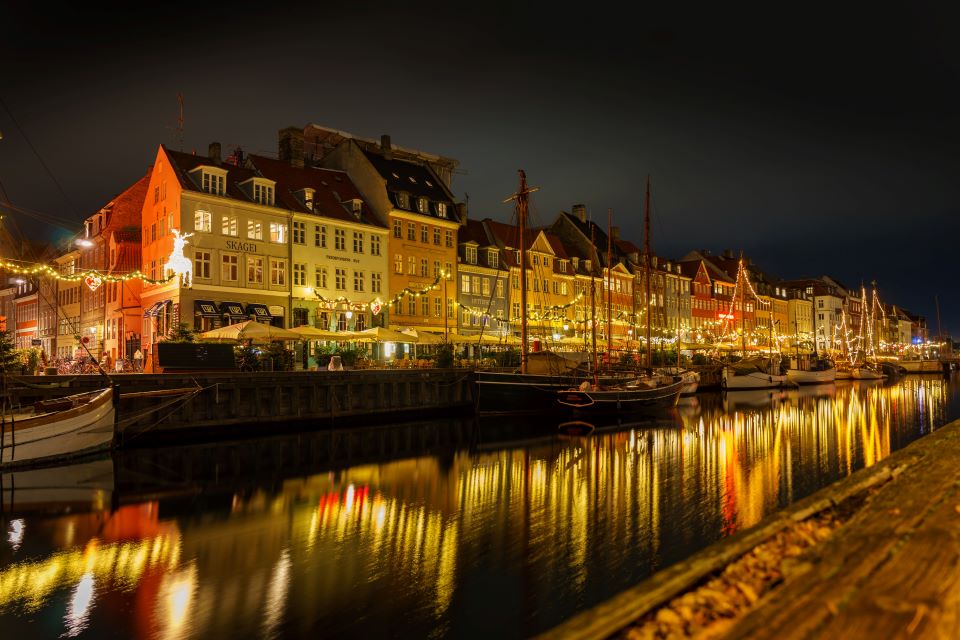 Copenhagen is home to the famous Distorsion festival, which welcomes visitors from all over Europe and beyond every year. This event celebrates music and art by encompassing a large slice of the city's underground scene. Almost all the streets of the city are involved during the event, so you can find refreshment points and taste and enjoy excellent Danish beer everywhere across the city.
Type of nightlife: Live Music, Underground, Pub
Top 3 nightlife districts: Jægersborggade, Istedgade, Elmegade
Top 3 must-see clubs: Culture Box, Drop Inn, Mojo Blues Bar
Our recommendation: Grey Hall (Christiania)
12. Belgrade, Serbia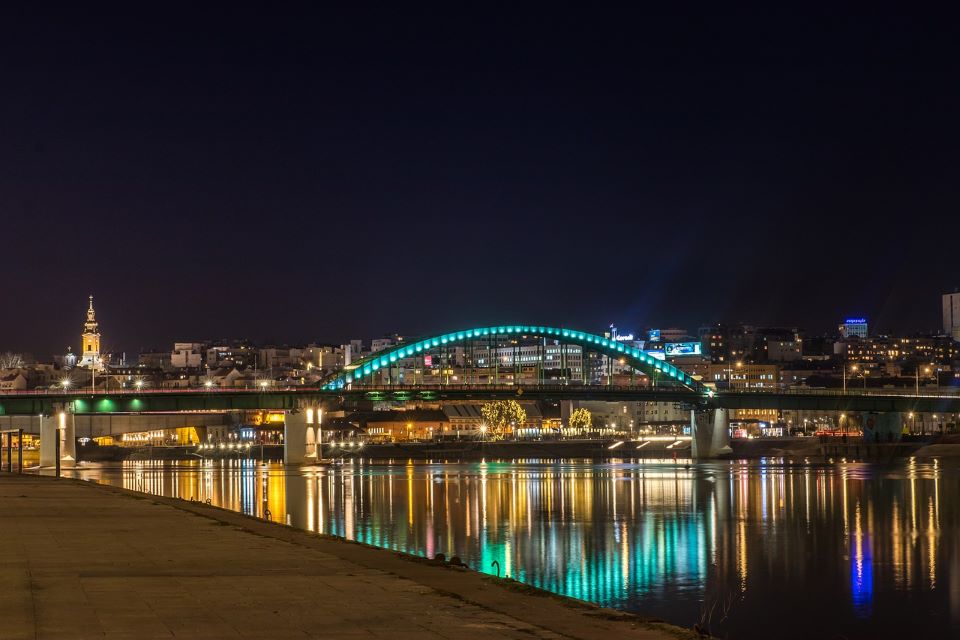 If you are visiting this city and looking for an electrifying nightlife experience, head to the eclectic Skadarlija district right away. There, you can explore its numerous bars or dance the night away at the clubs located along the Sava or Danube river.
Type of nightlife: Live Music, House, Elettronica
Top 3 must-visit clubs: Jazz Bašta, The Black Turtle II Pub, Tilt Club
Our recommendation: Red Shoes Cafè
11. Bali, Indonesia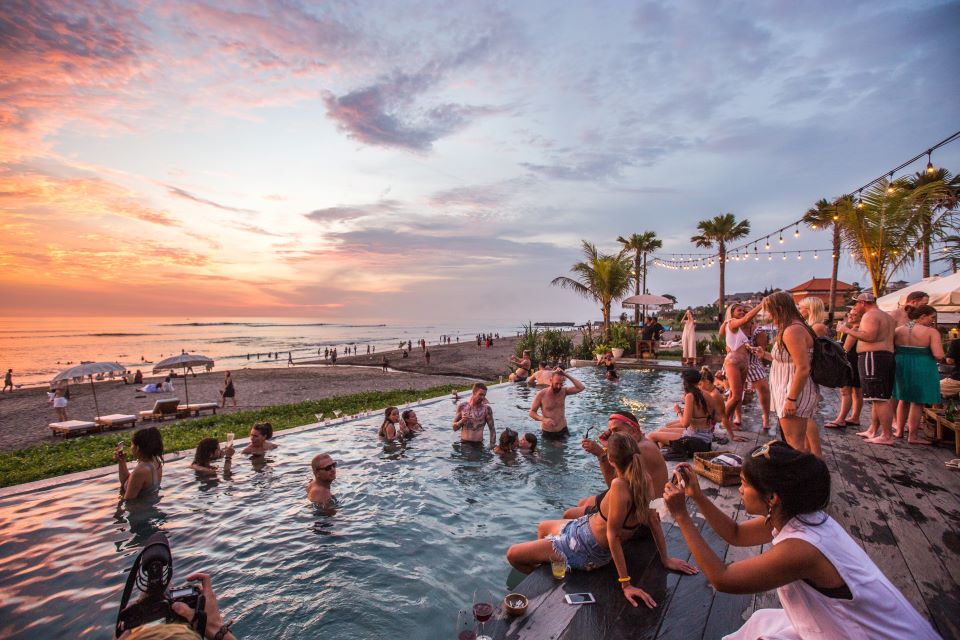 Bali's Kuta Beach is popular with surfers but is also home to wild parties that last until the crack of dawn. Many raves are organized on the beach every season, attracting thousands of adventurers and locals.
Type of nightlife: Beach Party, Festival
Top 3 must-visit clubs: Sky Garden, Mirror Lounge & Club, Jenja
Our recommendation: La Favela
10. Bangkok, Thailand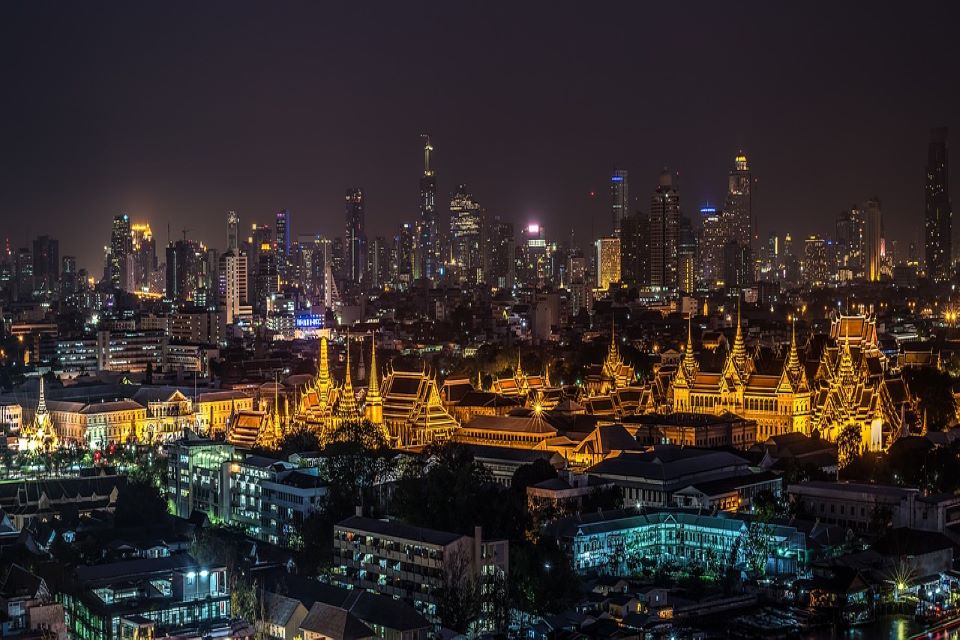 Bangkok has a reputation for being quite rowdy after midnight, but there are also plenty of upscale venues that offer a more sophisticated late-night experience. You can take the State Tower elevator to the 63rd floor where you will find Sky Bar, a cocktail lounge with panoramic city views.
Type of nightlife: Beach Party, Festival, Disco
Top 3 must-visit clubs: Onyx, Ce La Vi, Levels Club
Our recommendation: Lava Gold
9. Paris, France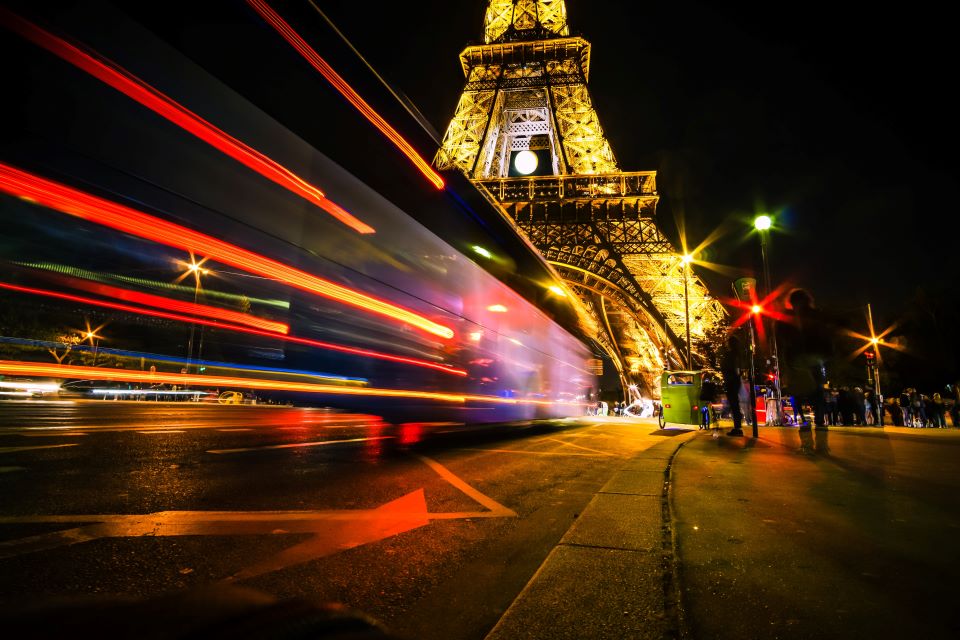 Paris is the capital of France and the largest city in the country. It's located on the Seine, in the north of France, in the heart of the Île-de-France region. The city of style is full of bars where many celebrities also go, especially at the Champs-Elysées. For a more relaxing environment and to enjoy food and wine, head to rue de Lappe and Charonne. Artists like Daft Punk helped pave the way for French house music. If you love this genre, head to places like Rex Club, La Locomotive, Social Club, and Le Rouge to party late into the night.
Type of nightlife: Live Music, Underground, Hot Club, Dance Party, Festival
Top 3 must-visit clubs: Folies Berger, Moulin Rouge, Le Montana
Our recommendation: Titty Twister
8. Madrid, Spain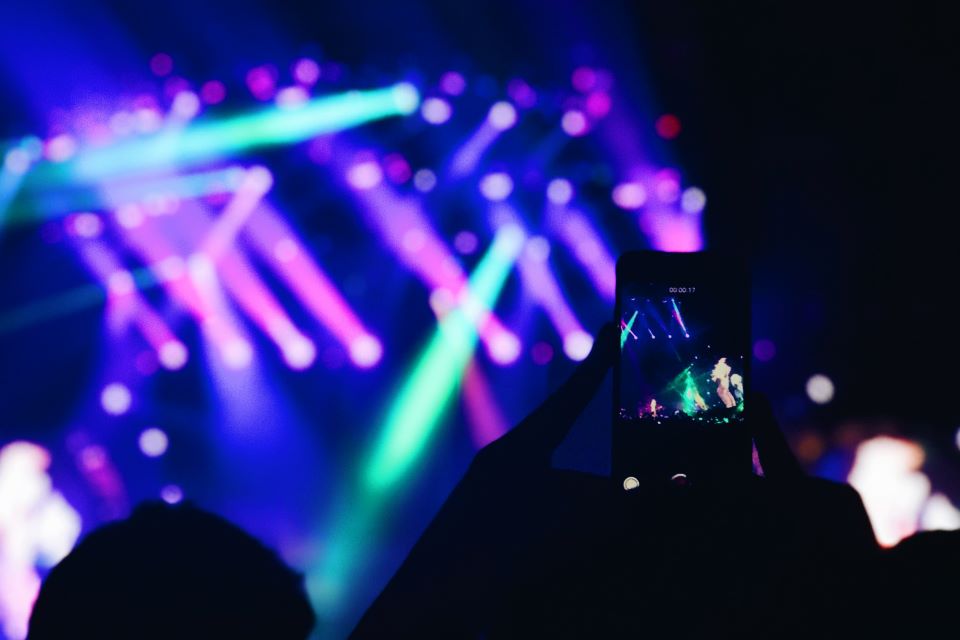 New York may also be the city that never sleeps, but Madrid is also awake in the small hours. The city is known for its all-night parties which are joined by the latest trend in gin and tonic bars. You can start your party night at Arzabal for classic tapas, gin, and tonics and then head to the Gin Room, a venue that offers more than a dozen unusual brands of gin in an elegant and trendy setting.
Type of nightlife: Live Music, Underground, Hot Club, Dance Party, Festival
Top 3 must-visit clubs: Sala Arena, Cafe Central, Kapital
Our recommendation: La Via Làctea
7. Amsterdam, Netherlands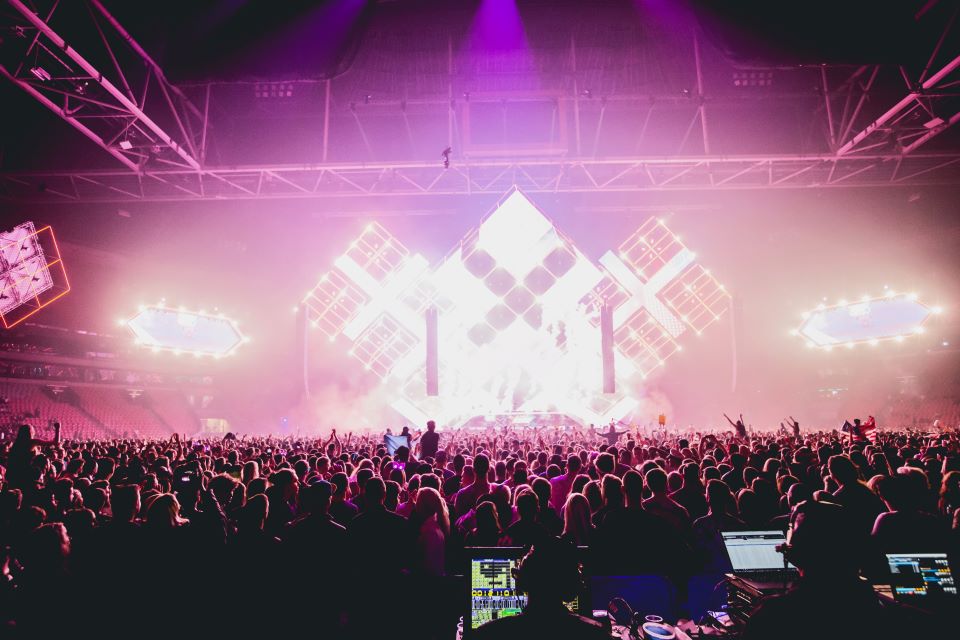 If you want to dance the night away to electronic or live music, Amsterdam is the city for you. There are clubs, discos, bars, and casual clubs but also one of the largest shows of electronic music in the world, the Amsterdam Dance Event.
When it comes to nightlife and Amsterdam, we can't miss mentioning its red-light district. But there are many other places throughout the city that offer unique late-night experiences.
Type of nightlife: Live Music, Underground, Hot Club, Festival
Top 3 must-visit clubs: Studio 80, Melkweg, Paradiso
Our recommendation: Café Noorderlicht
6. Los Angeles, USA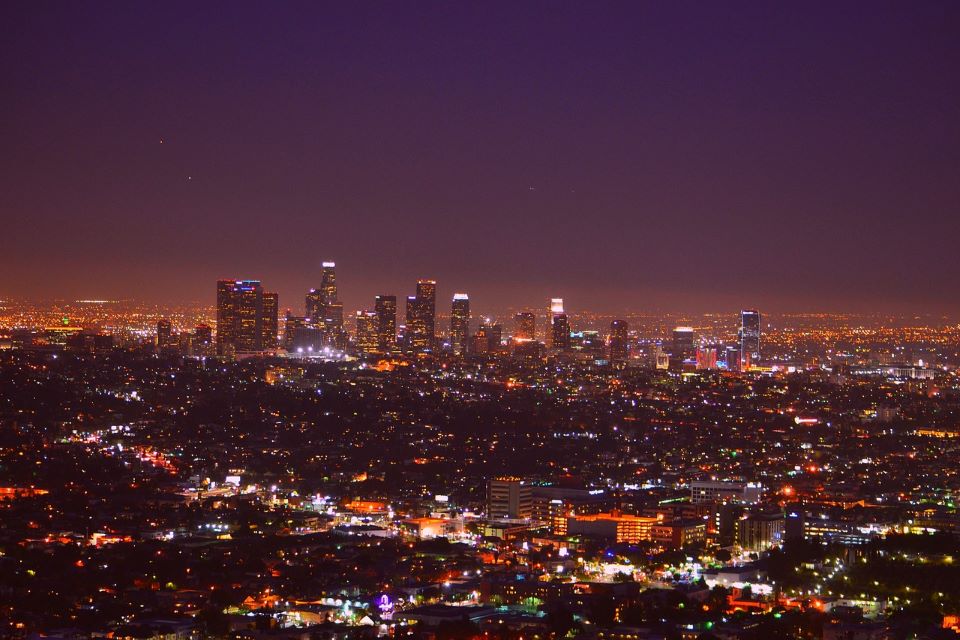 The glitz and glamour of Los Angeles stretch from movie sets to its vibrant nightlife. Harvard and Stone is the place that takes you to another era due to its furnishings dating back to the Second World Wat and the handcrafted cocktails. The bar, which has just celebrated its second anniversary also features live music and a large collection of American spirits.
For a Mad Man experience, visit the Stark Bar in Mid-City West. Located next to the Los Angeles Contemporary Museum of Art, the bar offers a long list of seasonal cocktails and a California wine list. During the summer, live jazz can be heard in the courtyard adjacent to the museum.
Type of nightlife: Live Music, Underground, Hot Club, Festival
Top 3 must-visit clubs: The Conga Room, Create Nightclub, Paladino's
Our recommendation: Jazz Bakery (Culver City)
5. Berlin, Germany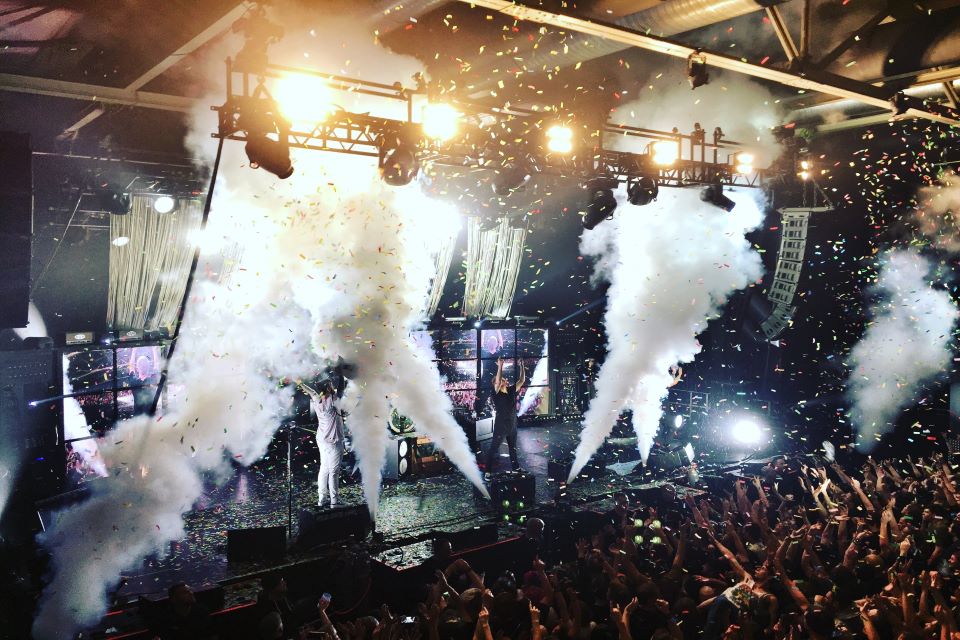 Famous for its incredible nightlife, Berlin is home to underground techno clubs and rock and alternative venues that host late-night events. No matter what time you arrive, you will always find a party going on. The party never ends in Berlin!
The intimate and 70s-style setting of the Victoria Bar is ideal for enjoying a drink. The creative arrangements and the waiters' elegance will take you to another era and the classic cocktails match the style.
Type of nightlife: Live Music, Techno & Underground, Hot Club
Top 3 must-visit clubs: Prinzipal, Lido, Monkey Bar
Our recommendation: Fritzclub im Postbahnhof (Friedrichshain)
4. Barcelona, Spain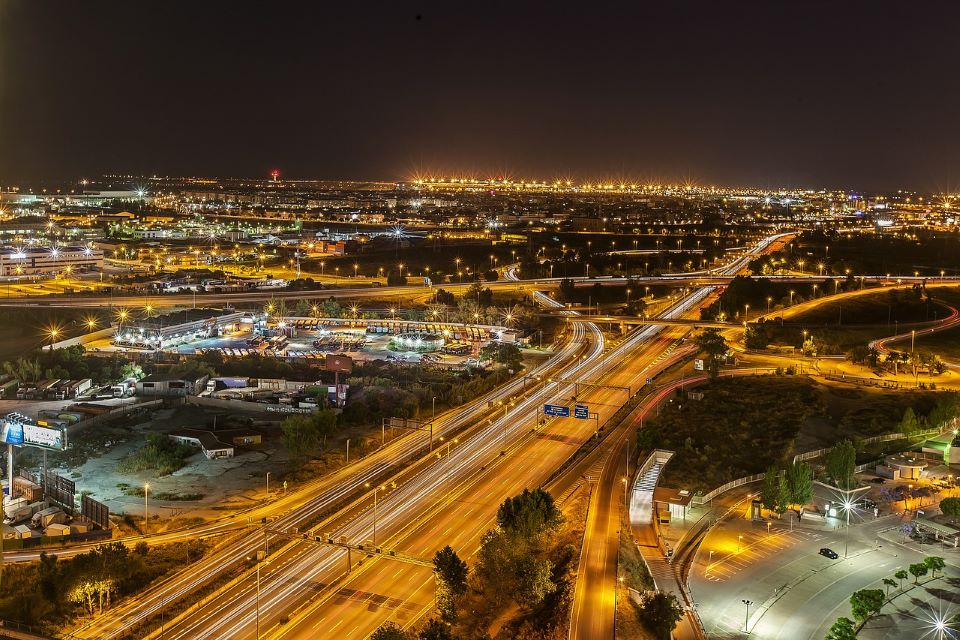 In Barcelona, it's easy to party all night even with a small budget. Go to places like Espit Chupitos, where quirky shots cost just €2 each. The night never ends thanks to the clubs in the city as well as the spontaneous gatherings that take place on the beach where the crazy night continues until dawn.
Type of nightlife: Live Music, Street Party, Dance & House Party
Top 3 must-visit clubs: CDLC, Boulevard (Rambla), Marula Cafe (Quartier Gotico)
Our recommendation: Sidecar (Ciutat Vella)
3. London, UK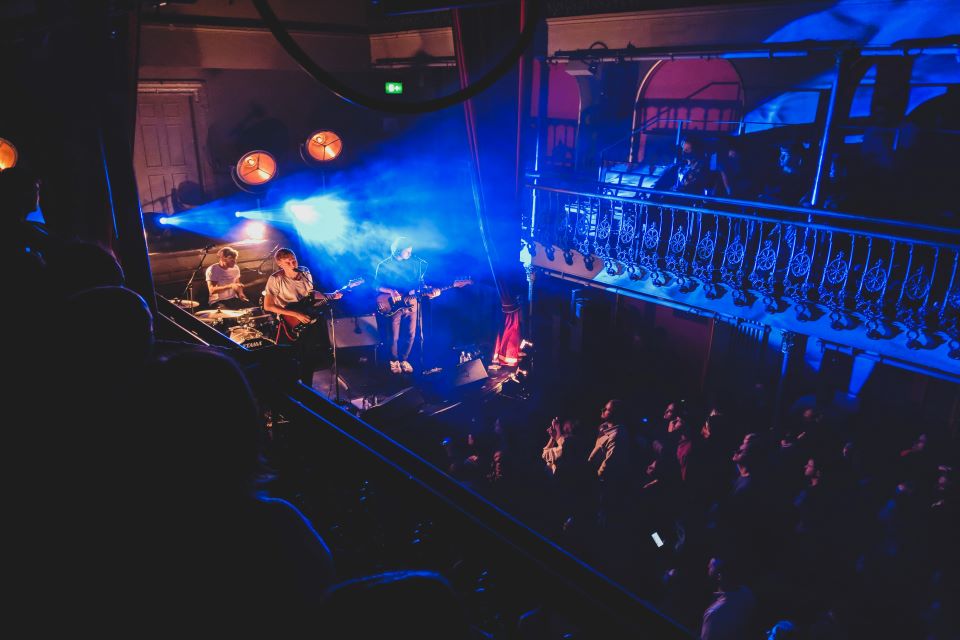 London's nightlife offers something to suit all tastes, from cabaret shows to boutique bars for the more snobbish. The Blue Bar, which takes its name from its blue painted walls, is a rather romantic place where you can enjoy delicious high-level cocktails. It is located in the Berkeley Hotel and periodically offers live jazz music performances. For a more traditional pub experience, go to Jerusalem Tavern, with its long list of local beers.
Type of nightlife: Live Music, Street Party, Dance & House Party, Techno & Underground, Hot Club
Top 3 must-visit clubs: Ministry Of Sound (Lambeth), Cirque Le Soir (Soho), Kensington Roof Garden (Kensington)
Our recommendation: Fabric (North London)
2. Las Vegas, USA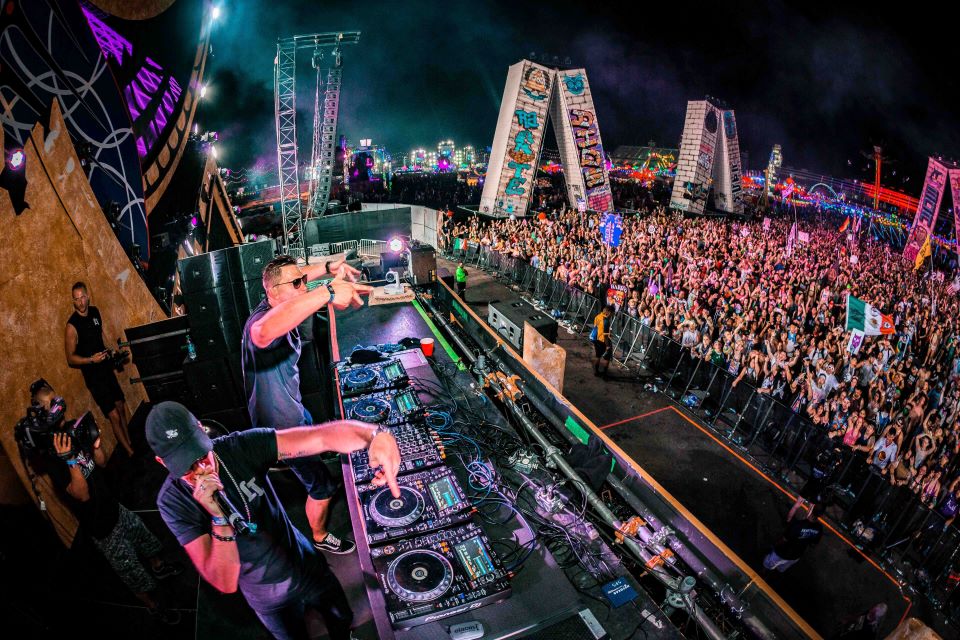 Nicknamed the City of Sin, Las Vegas is home to some of the best pool parties during the day and lively nightclubs where you can party all night long. You will never run out of something to do on a night in Las Vegas as new clubs popping up almost every day and bars and casinos can be found on every corner.
For a sophisticated and luxurious setting, visit the Vesper Bar at the Cosmopolitan Hotel. The bar offers an extensive menu of cocktails and drinks and exudes elegance and sophistication with its classic decor. For a more lively environment, PURE is the best solution. You can dance in its numerous rooms or go out onto the terrace for a view of the city center.
Type of nightlife: Live Music, Street Party, Dance & House Party, Techno & Underground, Hot Club
Top 3 must-visit clubs: XS (The Strip), Hakkasan Night Club (The Strip), Ghost Bar (West Strip)
Our recommendation: Downtown Cocktail Room (Downtown)
1. New York, USA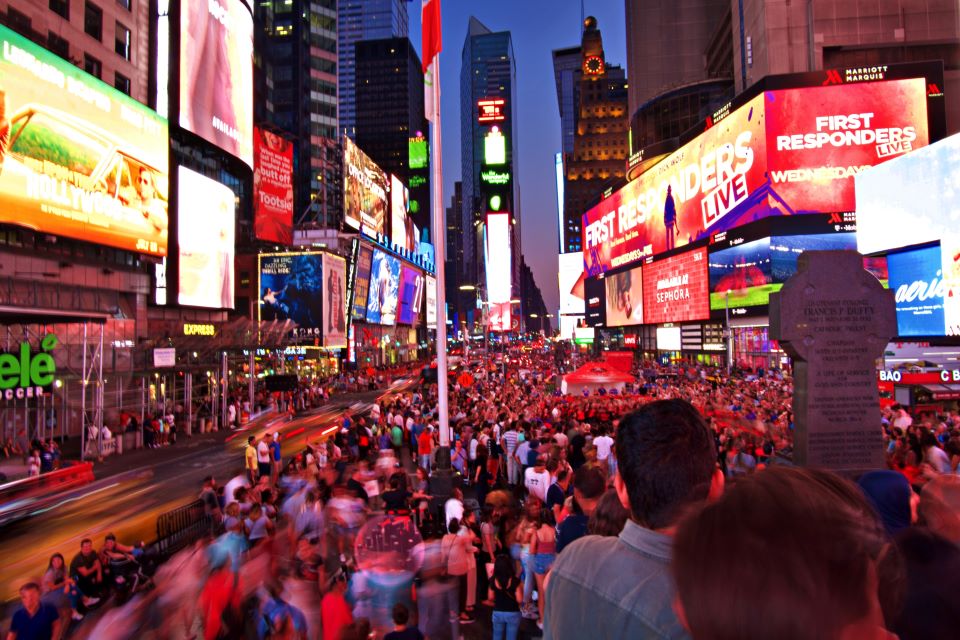 Thanks to the presence of clubs open until late at night and restaurants that welcome customers 24 hours a day, New York has earned the nickname "the city that never sleeps". The city is buzzing with energy throughout the day, and thanks to the excellent public transport, you can party without any other worries. There are plenty of options to party late into the night in this city. For a unique experience, visit the Pouring Ribbons, the bar divides cocktails into two categories: comfortable or adventurous, so you can choose!
Type of nightlife: Live Music, Street Party, Dance & House Party, Techno & Underground, Hot Club
Top 3 must-visit clubs: Output (Brooklyn), Cielo (Meatpacking District), Marquee (Chelsea)
Our recommendation: Le Bain at the Standard (Meatpacking District)