The open waters have been calling on humanity to get out and explore their sheer vastness and mystery for centuries and sailing remains a very popular way to see the world today. Here are 15 of the best destinations in the world for sailors.
1. Turkey's Southern Coast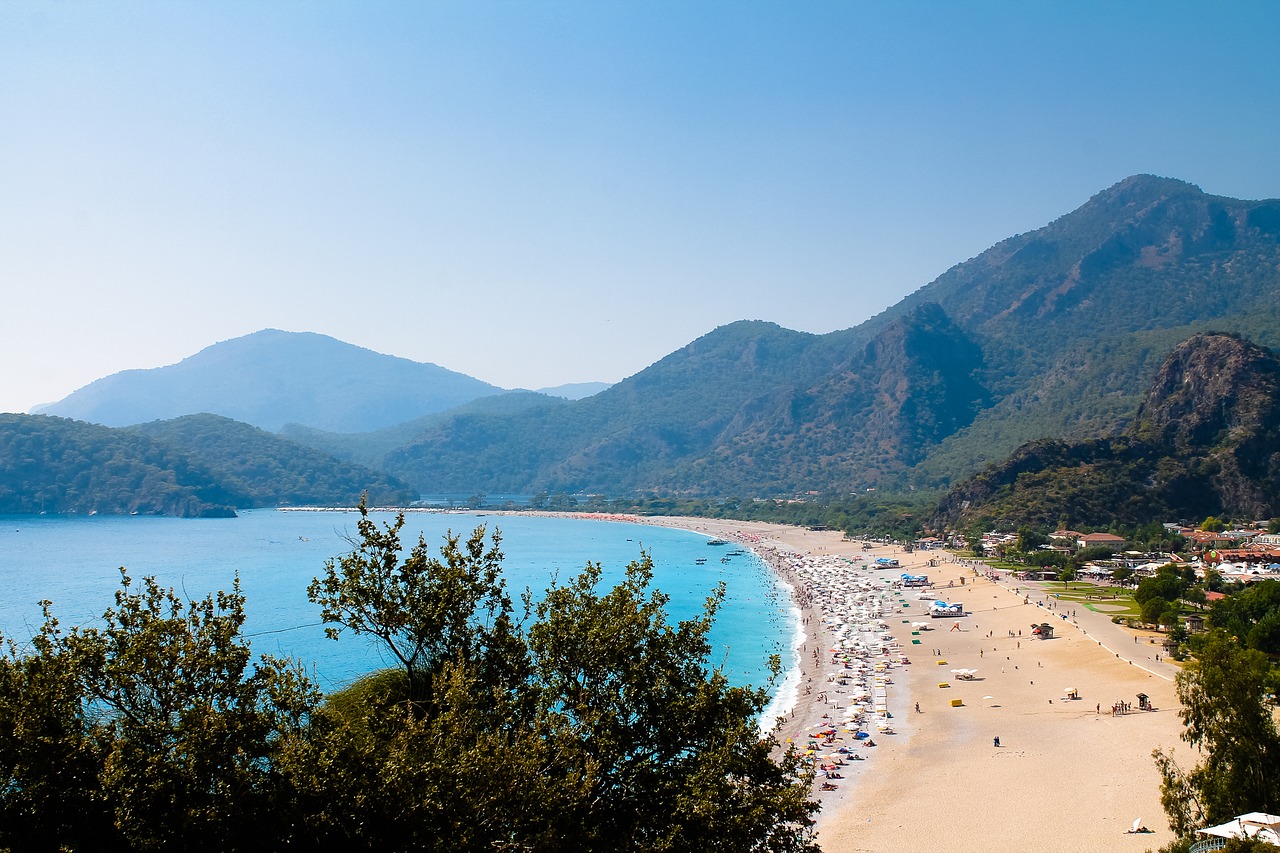 The clear blue waters on the southern coast of Turkey make up one of the most relaxing places on the planet. Summers are long and provide moderate seas and good winds that make sailing the deep-water bays and mountainous coastline a dream. Here are some suggestions for making the most of your journey.
– The best and most dramatic way to experience the coast is by sailing in a gület (a traditional wooden boat)
– Make sure to go ashore and check out the sleepy and colorful fishing villages.
– If you're taking a charter, you should check that the crew of your ship speaks English – this isn't always clarified through the booking agency.
– Go between late-April and October for the best weather and variety of charter/cruise options.
2. Bay of Islands, New Zealand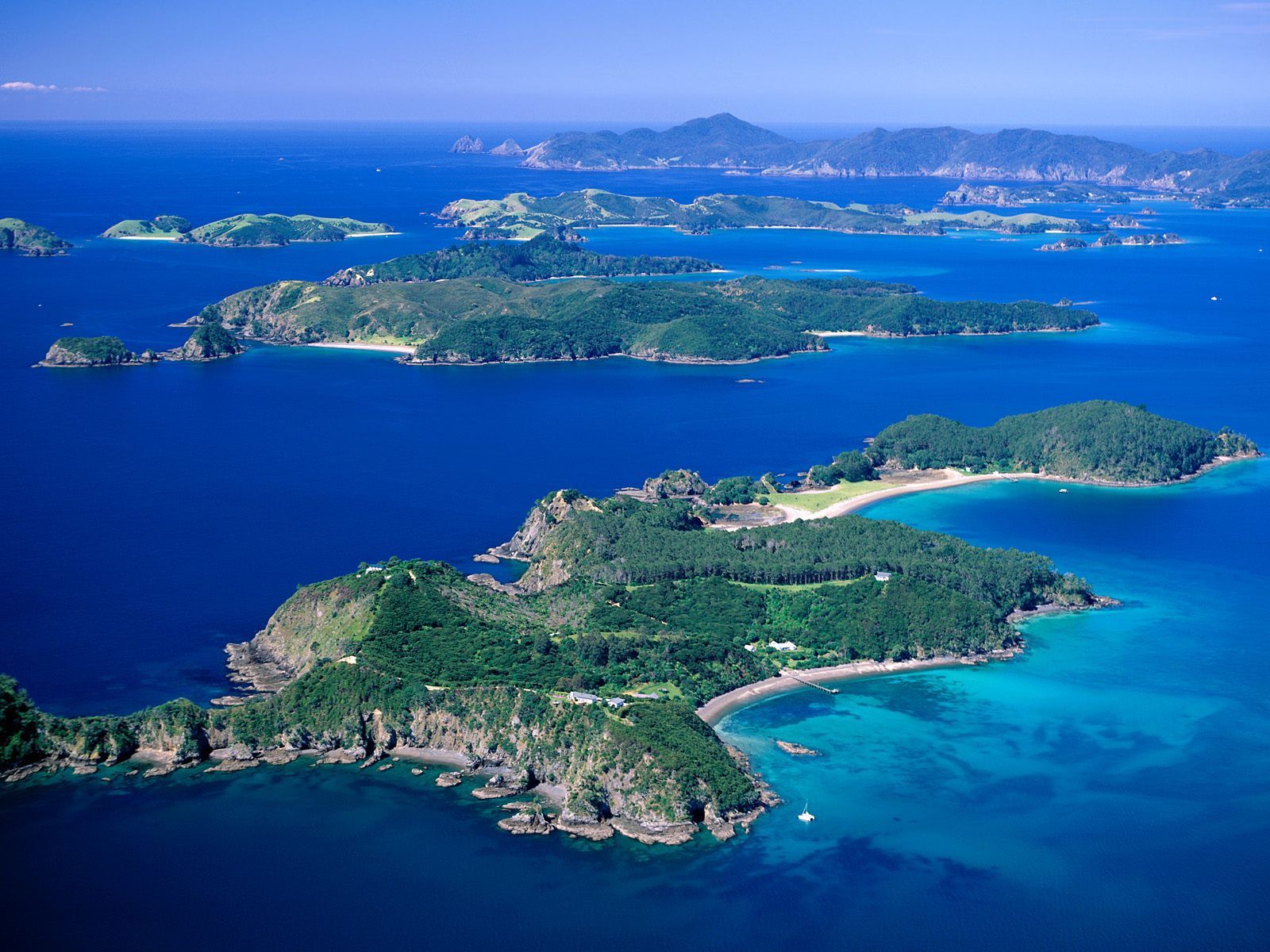 Credit: Bay of Islands
New Zealand has one of the highest rates of boat ownership per capita in the world and with some of the planet's best sailing options right in their backyard, this comes as no surprise. The maritime reserves in the Bay of Islands are repeatedly recognized as one of the best places for taking your boat out on the open waters. Filled with countless covers and crystal clear waters, these 150 islands have somehow escaped development and offer a truly amazing experience for any sailor. Here's how to enjoy these special islands.
– If you're on a budget, Paihia offers excellent low-cost accommodations.
– Make sure to visit the Stone Store & Mission House – it's the oldest stone building in New Zealand!
– Spend a day camping in the Far North.
– See two oceans collide at Cape Reinga.
– Visit Waitangi, the birthplace of New Zealand.
3. Catalina Island, California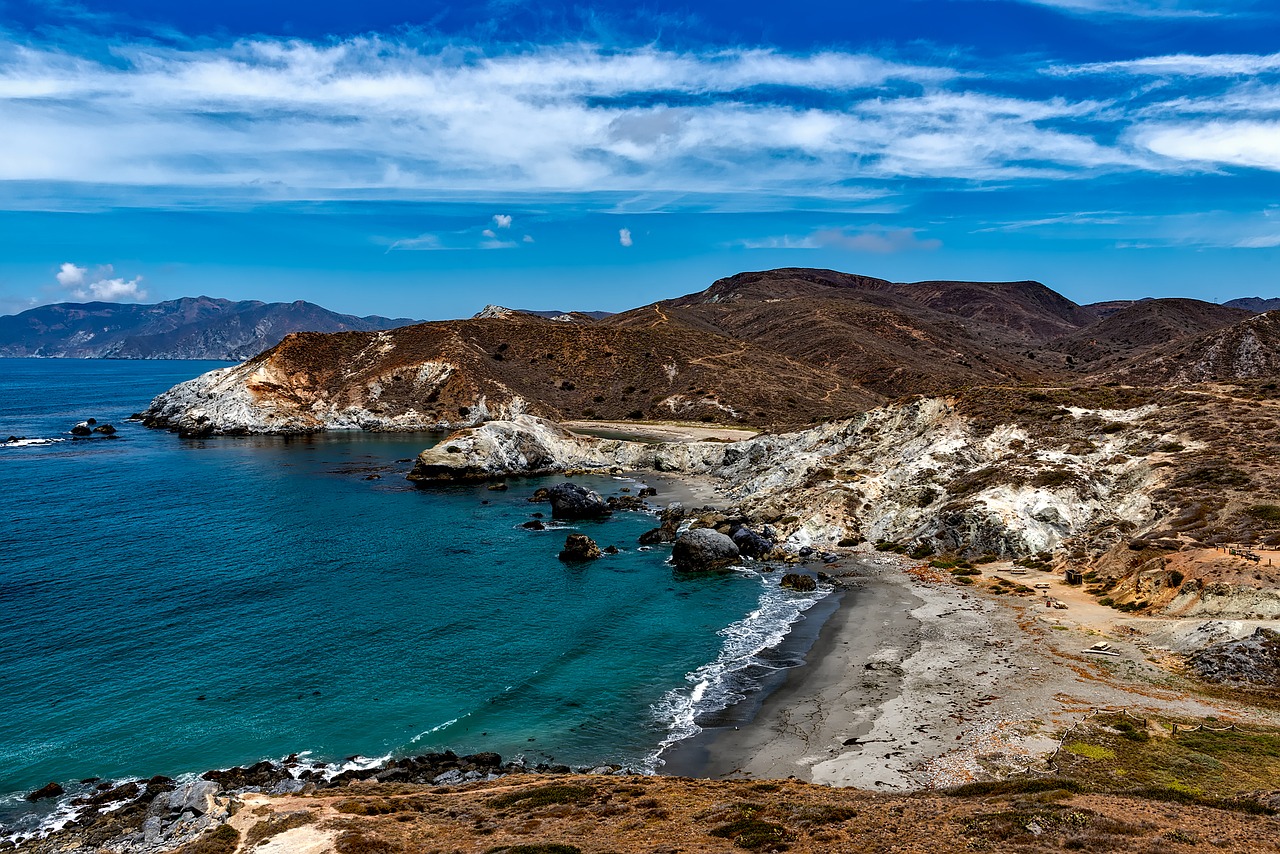 Just located 22 miles southwest of Los Angeles, Catalina Island is easily accessible and a boating paradise. The crystal waters off the island are filled with marine life, sunken ships, and even a plane wreck to satisfy the curiosity of divers and boaters alike. Glass bottom boats, charter yachts, open ocean rafting, and sailboats are all options here, so take your pick! Here's what you should know before you go.
– The Edgewater Hotel is a wonderful place to rest your head at night.
– You should visit Joe's Rent a Boat for rentals – they've been in business for over 87 years and have great track record of being the best in the area.
– If you'd like to spend a few days aboard a ship, check out Blue Dolfin sailing cruises.
4. The Grenadines

This chain of 32 islands spread across the southern Caribbean in the West Indies has long been a favorite among sailing enthusiasts. It provides the perfect mix of picturesque landscapes, culture, abundant marine life, and pristine beaches. You'll find ideal sailing conditions here and the lack of crowds makes it one of the best sailing locations in the world. Here's how to enjoy it.
– Bequia is the best starting point. This island in particular has been a favorite destination for centuries.
– You'll definitely want to go diving or snorkeling. The colorful marine life and clear waters make the perfect setting for doing so.
– For a private beach experience, visit the Tobago Cays, a group of uninhabited islands.
5. Croatia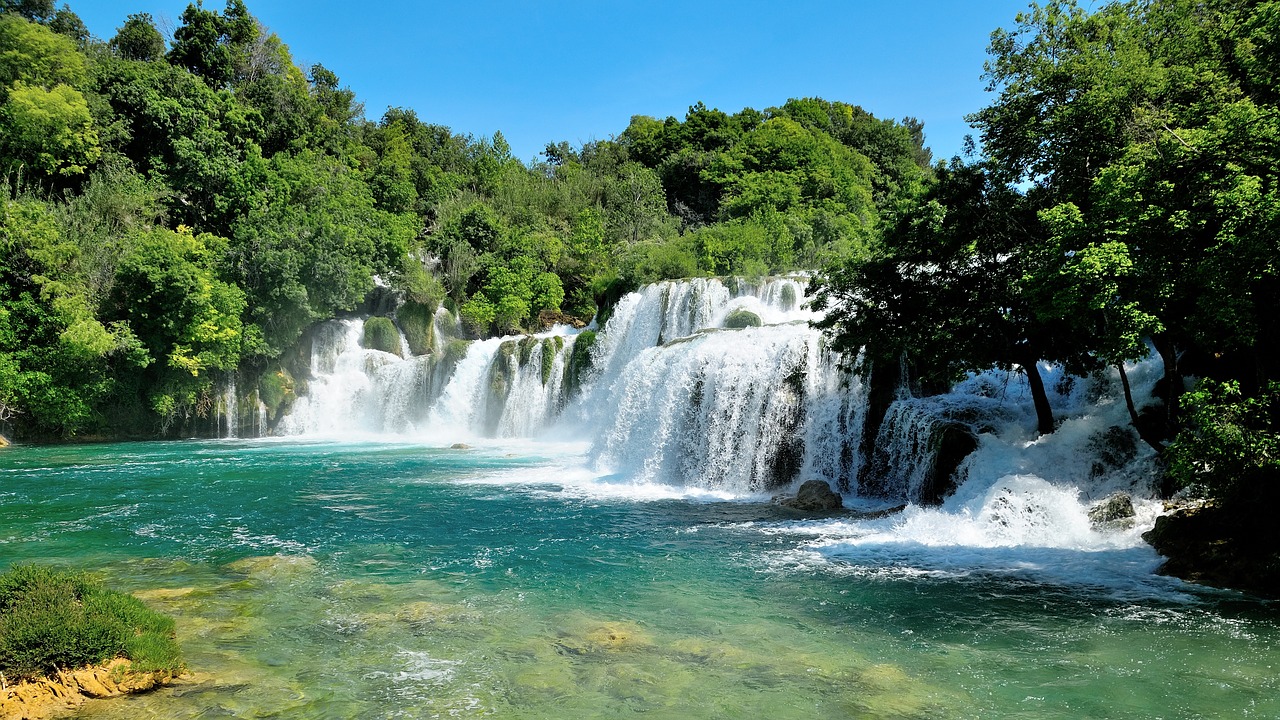 Croatia is increasingly becoming a must-go-to destination for seafarers and with its beautiful coastline and crystalline Adriatic waters, it's easy to see why. The tranquil waters gently kiss the shores of over 1,185 islands and there's much to explore. Here are some tips for doing so.
– The most popular spot to dock is the island of Hvar.
– Make sure you discover the hidden covers, traditional fishing villages, and remote island groups such as Elafiti and Kornati.
6. Galapagos Islands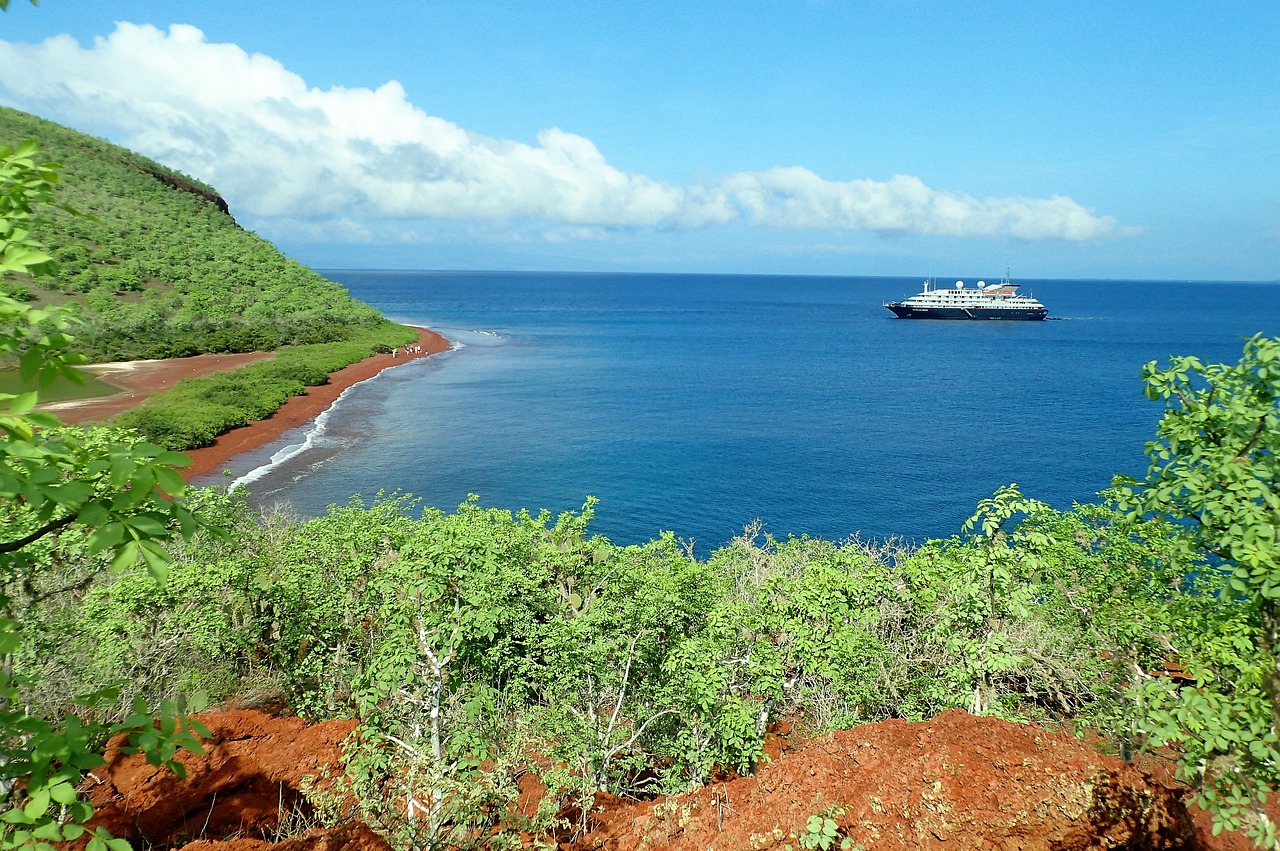 This remote and tiny archipelago of islands in the eastern Pacific has enticed people from all over the world for centuries, offering an abundance of rare wildlife. A sailing expedition is definitely the best way to see the islands and here are some things you should know before you go.
– Getting to the islands is a bit difficult. Only three major airlines service them – LAN, Tame, and Avianca – all departing from South America.
– Make sure to visit the Charles Darwin Research Station. The Galapagos Islands inspired his Origin of Species.
– The unique red beaches of Radbida Island are a must-do.
7. French Polynesia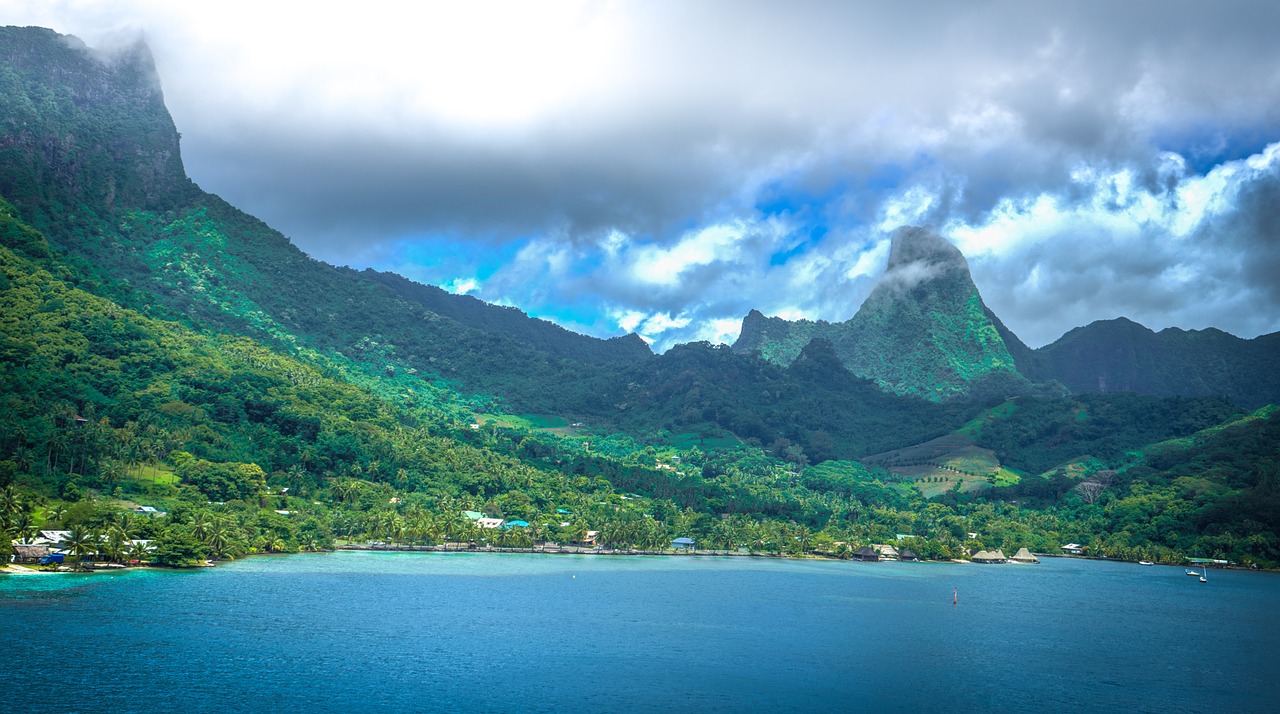 The clear turquoise waters of French Polynesia are some of the best known and lusted after in the world. It's made up of five main groups of islands, including Tahiti, Moorea, Bora-Bora, Tahaa and Raiatea – all of which come together to form a jaw-dropping piece of paradise. You'll find an exciting mix of culture, breathtaking landscapes, and exotic marine life. There's just as much to explore on land as there is at sea, making it the perfect destination for the ultimate explorer. Here are some suggestions for enjoying your trip.
– The ideal starting point for exploring the islands is Raiatea.
– If you're looking for a private and relaxing experience, stay in an over-the-water bungalow in Bora-Bora.
– Spend as much time diving and snorkeling as possible – this is one of the best places in the world for doing so.
8. Newport, Rhode Island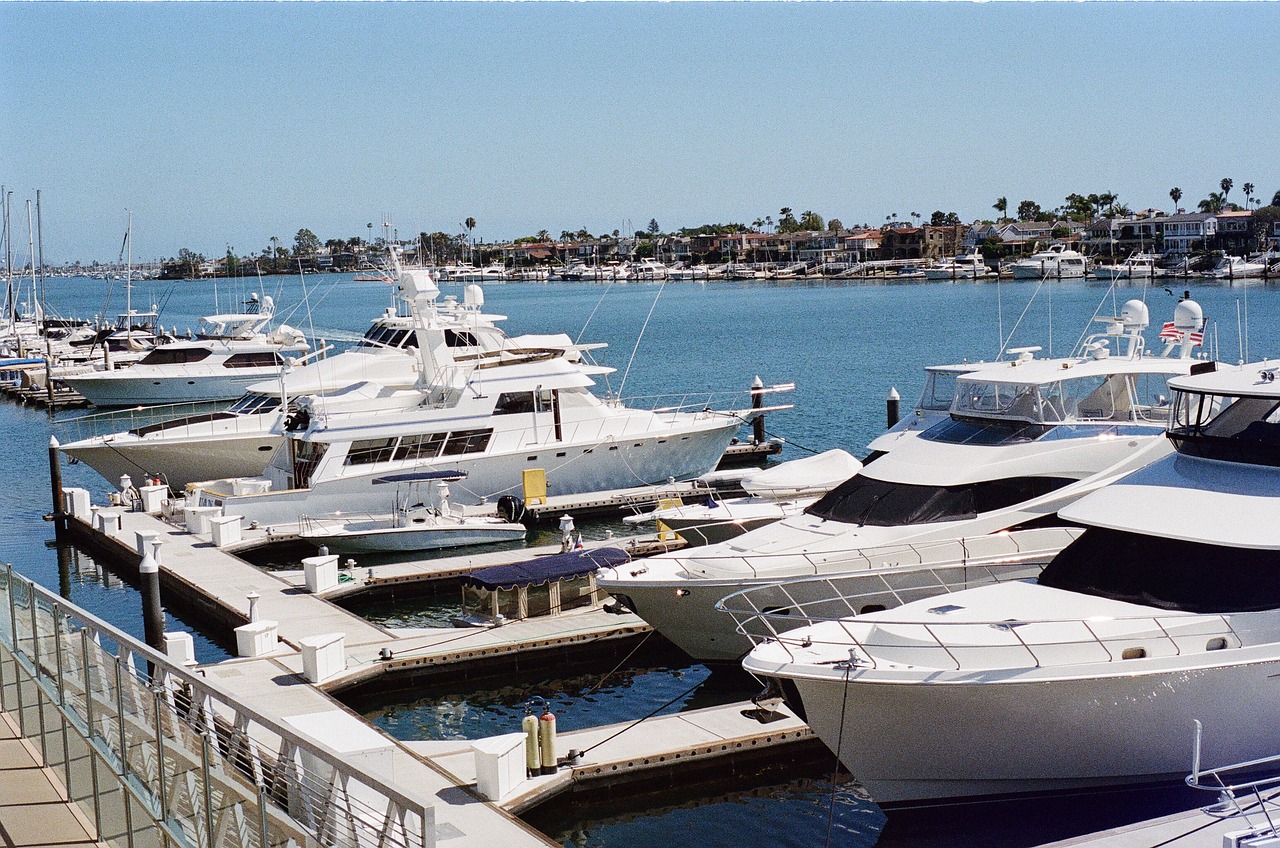 Newport is known as being one of America's top-notch yachting centers and has even been awarded the title of "Sailing Capital of the World". Because of this namesake and it's picturesque coastline, boaters from all over the globe flock to the city to experience its beautiful beaches and New England charm. Here are some tips for your enchanting sailing experience in Newport.
– Third Beach Newport is the best place to launch from if you're looking for easy access to the sea.
– Make sure you don't miss out on touring the Newport mansions, the harbor, and the Narragansett Bay.
9. Greek Islands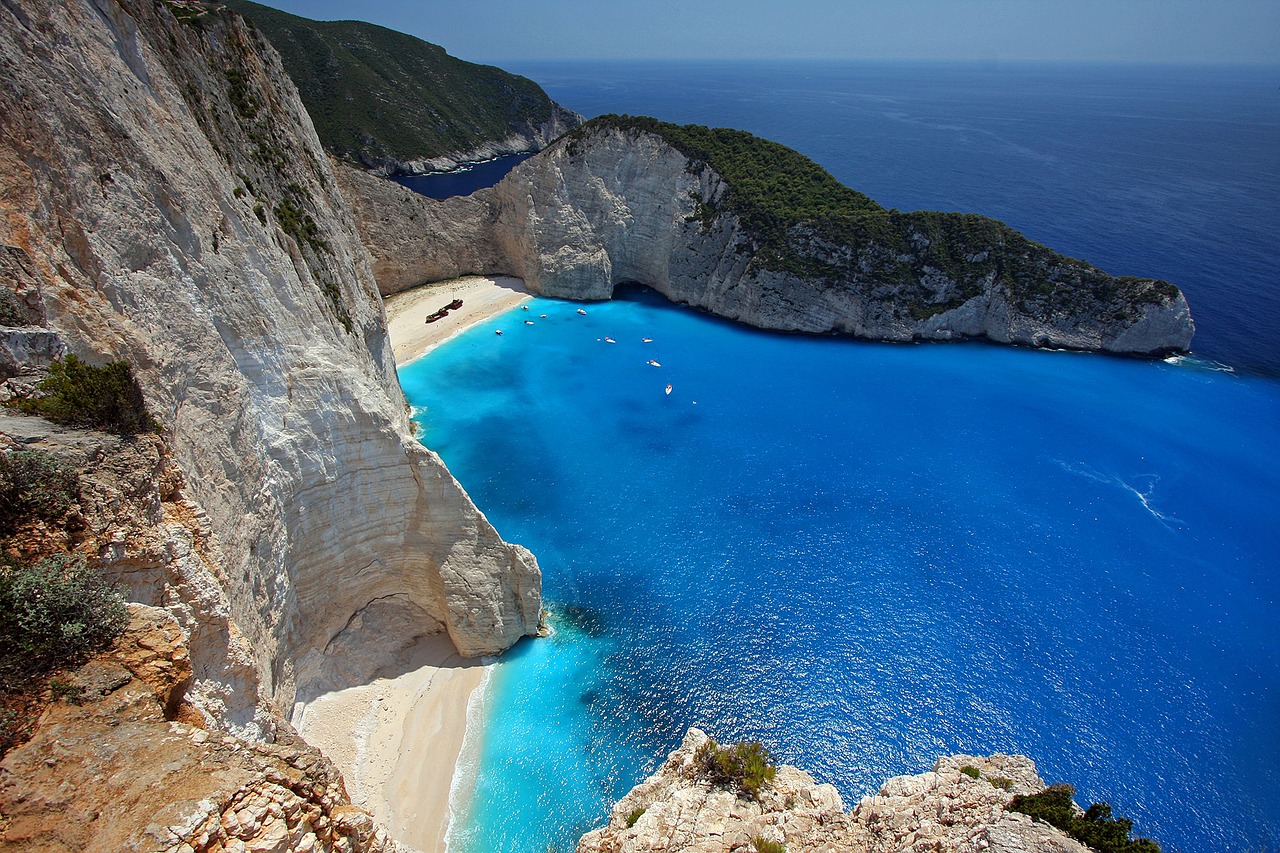 The waters off the coast of Greece have been occupied by sailors since prehistoric times and remain extremely popular among sailing enthusiasts today. With around 6,000 different islands to choose from, you'll find a seemingly endless number of places to port and explore during your stay. Keep the following in mind when planning your Greek adventure.
– Some of the most popular island groups are the Cyclades (Mykonos and Santorini) and the Ionians (Skorpios, Corfu, and Lefkada).
– Only 227 of Greece's islands are inhabited. Go find your private beach!
– Hydra is a great island to use as a base for your trip if you're looking to be close to Athens.
– The islands are largely popular with cruise ships, so be aware of these schedules if you plan to be sailing out on the open seas.
10. Virgin Gorda, British Virgin Islands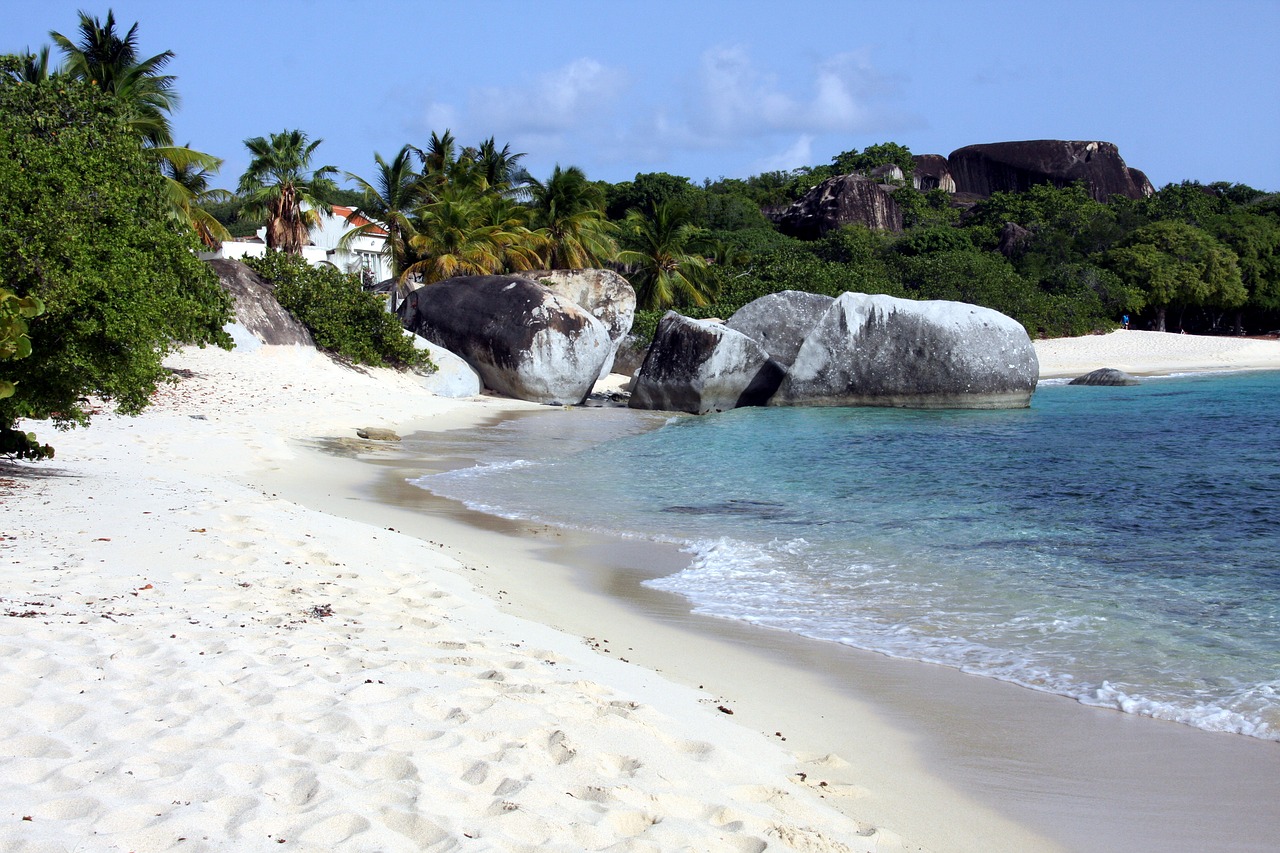 The British Virgin Islands offer the best of the best in the Caribbean – white sand beaches, luxury resorts, award-winning restaurants, and high-end boutique shopping. Virgin Gorda has repeatedly come in at the top of many lists ranking Caribbean island destinations for its natural beauty, indigenous plant-lined trails and the wonders of its protected national parks, which include The Baths, a very popular attraction where granite boulders create grottos, saltwater pools and a connecting trail inviting visitors to swim, snorkel, and explore. Here's how to make the most of your trip to the BVI.
– Stay at The Bitter End Yacht Club. It features luxurious cabins across the hillside overlooking the water.
– Go for a hike on Devil's Bay Trail.
– Climb Virgin Gorda Peak.
– If you're into (and certified for) diving, check out the famous wreck of the Rhone.
11. Minorca, Spain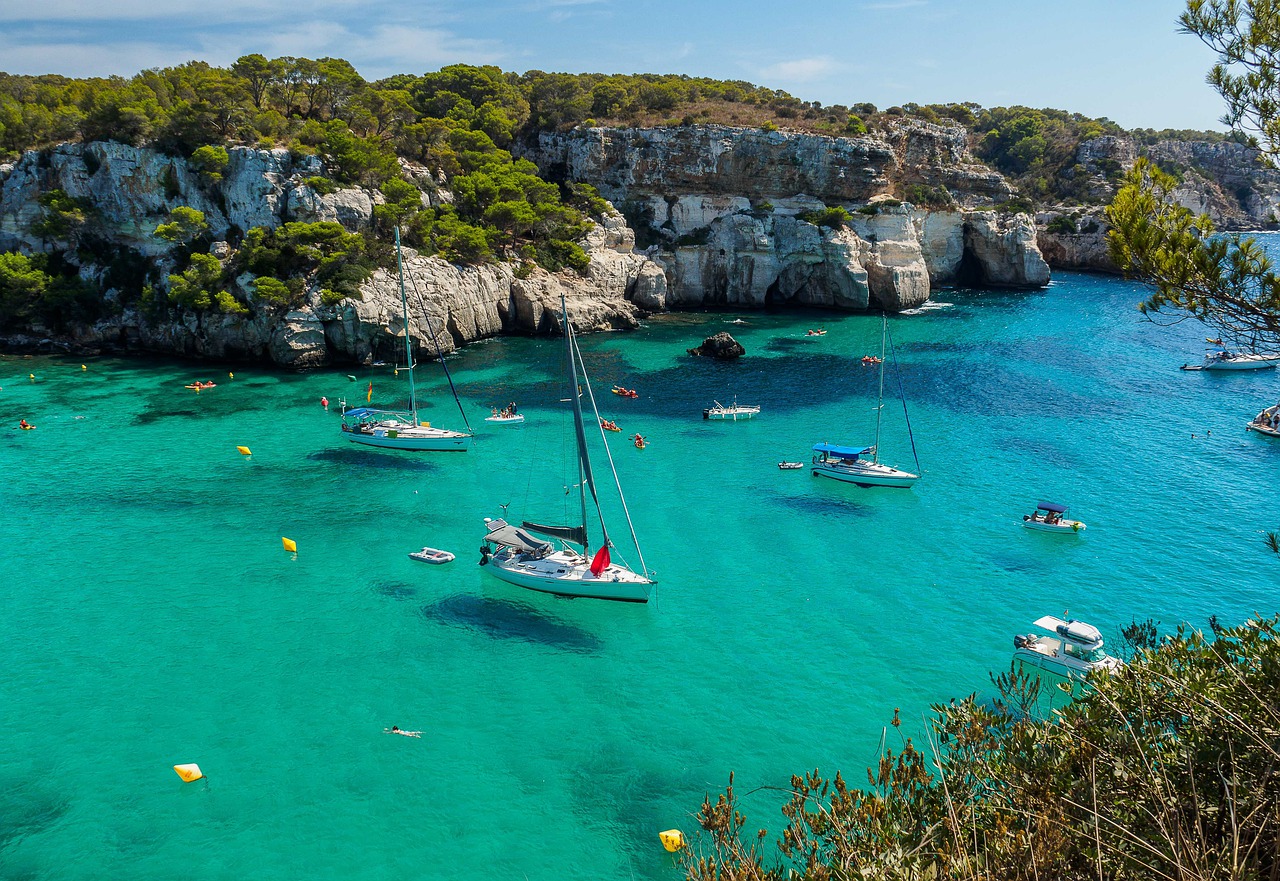 Minorca is the much smaller and less famous of the Spanish Balearic Islands, but it's hands-down the best when it comes to sailing. The beaches here are spectacular and there are a multitude of them – Cala Mitjaneta, Cala Pregonda, Cala Marcarella and Macarelleta, and Cala Galdana…to name a few. Secluded coves and an ideal climate make this island a true sailor's paradise. Here's how to enjoy it.
– If you're a bit of a newbie, learn the ropes and receive expert coaching at Minorca Sailing on Fornells Bay.
– Choose your favorite beach and spend an afternoon soaking up the sun.
– Take a horseback riding tour of the island.
12. Key West, Florida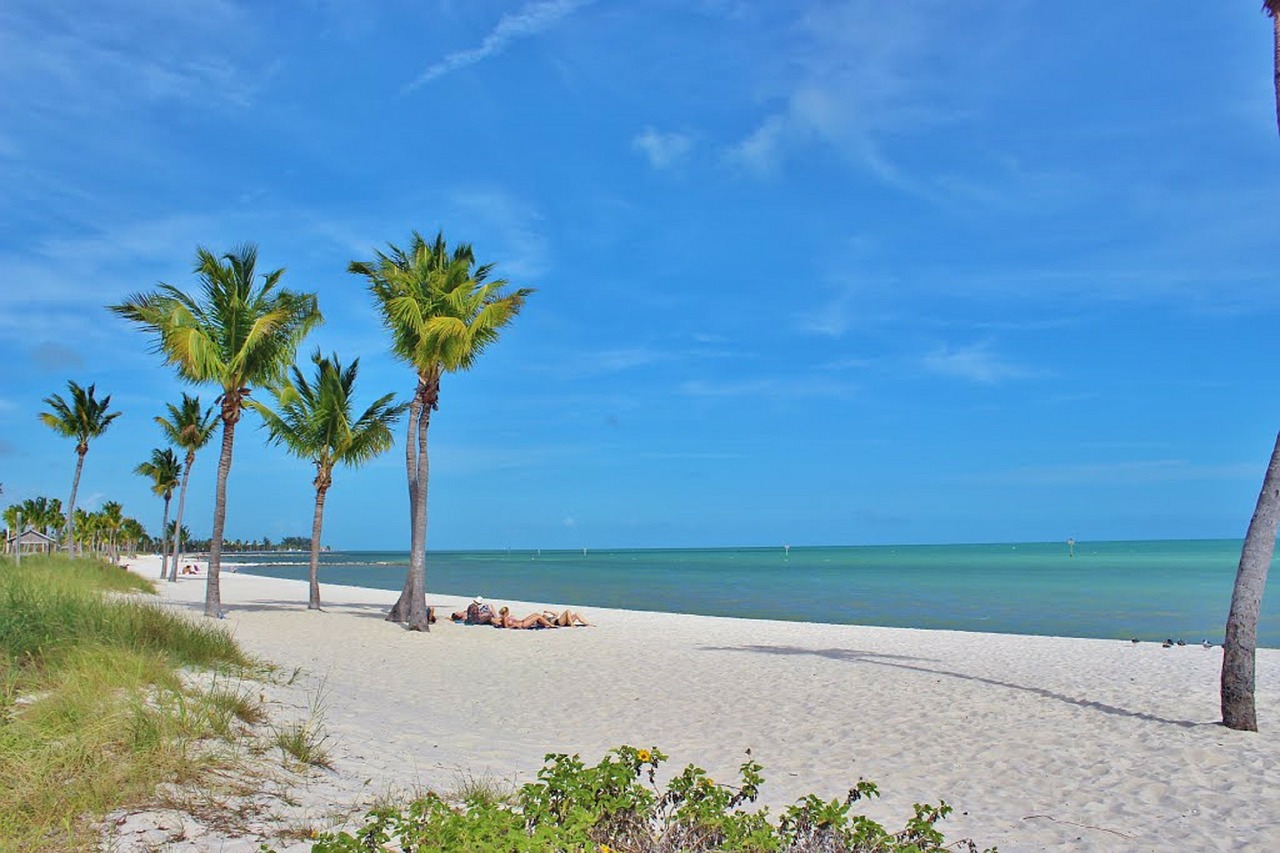 The Florida Keys offer some of the best sailing spots on the planet and Key West is their main attraction. The southernmost point in the continental U.S., Key West, has long been a popular destination with all kinds of travellers. Its calm waters and numerous beaches and reefs to explore make it the ultimate sailor's paradise. Here are some suggestions for enjoying your time there.
– Sail over to Dry Tortugas National Park about 70 miles away for a day of exploring history and snorkeling.
– Dock up at Conch Harbor Marina. They offer slips that can hold ships up to 195 feet long.
– If you don't own a boat, keep in mind that there are plenty of boat rentals and private charters available.
13. French Riviera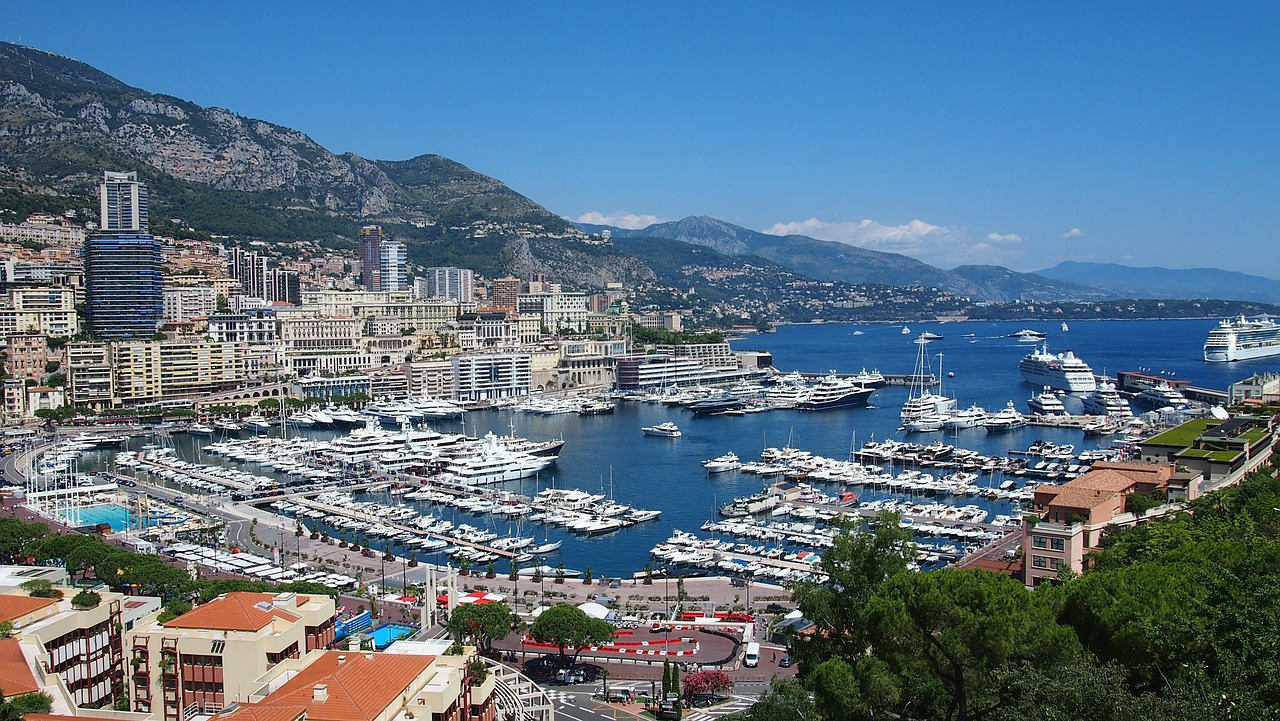 The French Riviera is one of the most romantic spots in the world and what better way to woo your significant other than with a sail along this stunning Mediterranean coastline on the south of France? Magnificent beaches, rocky inlets and undeveloped islands are spread across the Riviera just waiting to be explored. The cosmopolitan resort areas of Nice, Saint-Tropez, and Cannes feature all of the glitz and glamour you need to top off this a romantic getaway. Here are some things to keep in mind when planning your trip.
– The Musee Matisse boasts a wonderful collection of the artist's work.
– Nice is a great place to start your sailing adventure. Make sure to visit its old town before setting off.
– Grasse is conveniently located between Nice and Cannes and is known as the perfume capital of the world. It's definitely worth a visit.
– Menton is the best-kept secret of the French Riviera and you must check it out if you have the chance. It has all of the beauty of the other towns, but a fraction of the crowds and boasts over 300 days of sunshine per year.
14. Zanzibar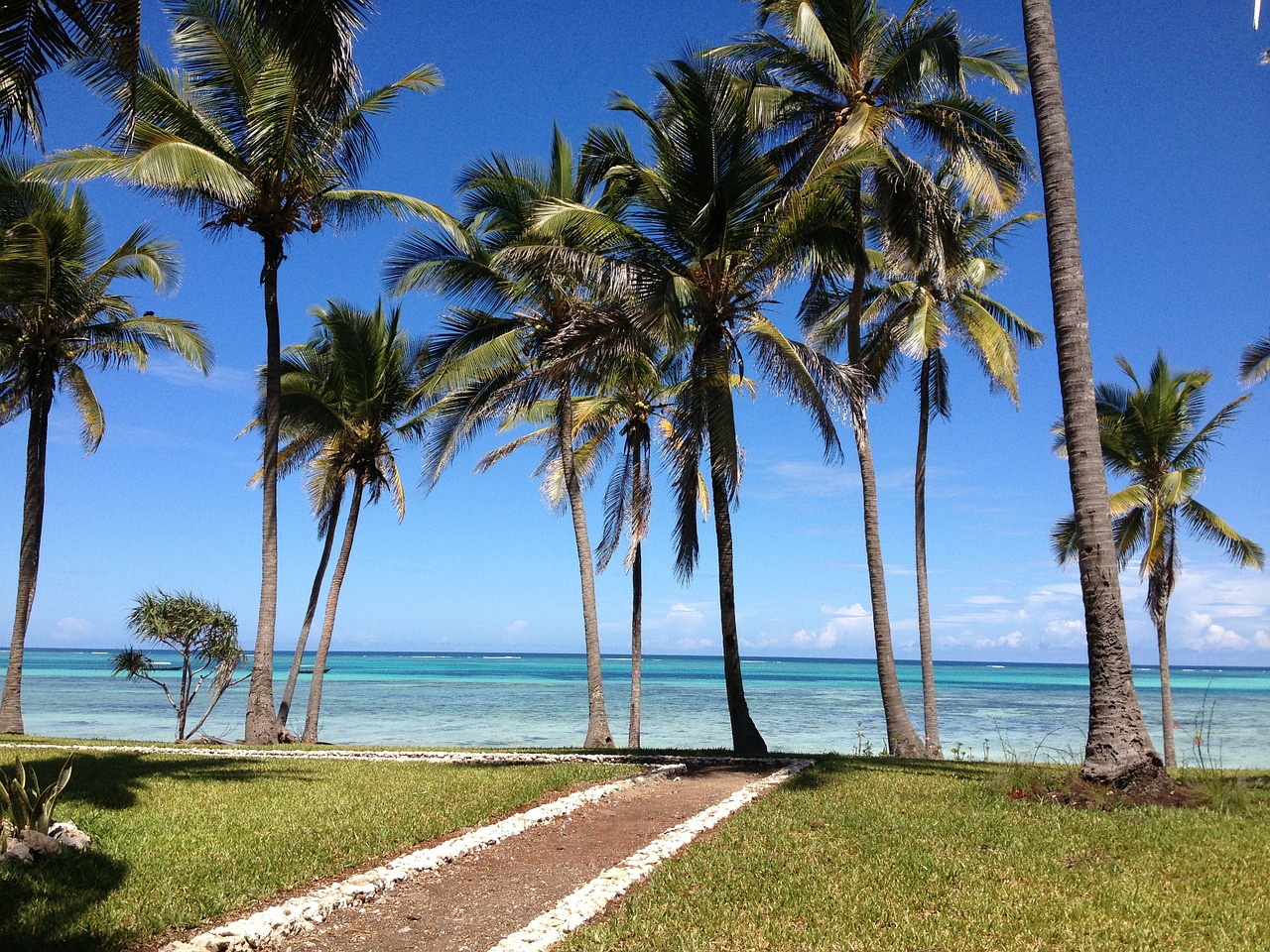 This unique island in the Indian Ocean off the coast of Tanzania takes you to another time, allowing you to see first-hand the ancient kingdom of Persia, as Zanzibar once served as a trading post for the Arab world. The turquoise water and picture-perfect beaches make this piece of history a piece of paradise and you should definitely consider taking your next sailing adventure here. Consider the following before you go.
– Cruising along in a traditional dhow, an ancient Arabic boat is the best way to experience Zanzibar.
– La Gemma Dell'Est is a 5-star hotel and a superb location to use as a home base for your trip.
15. Port Townsend, Washington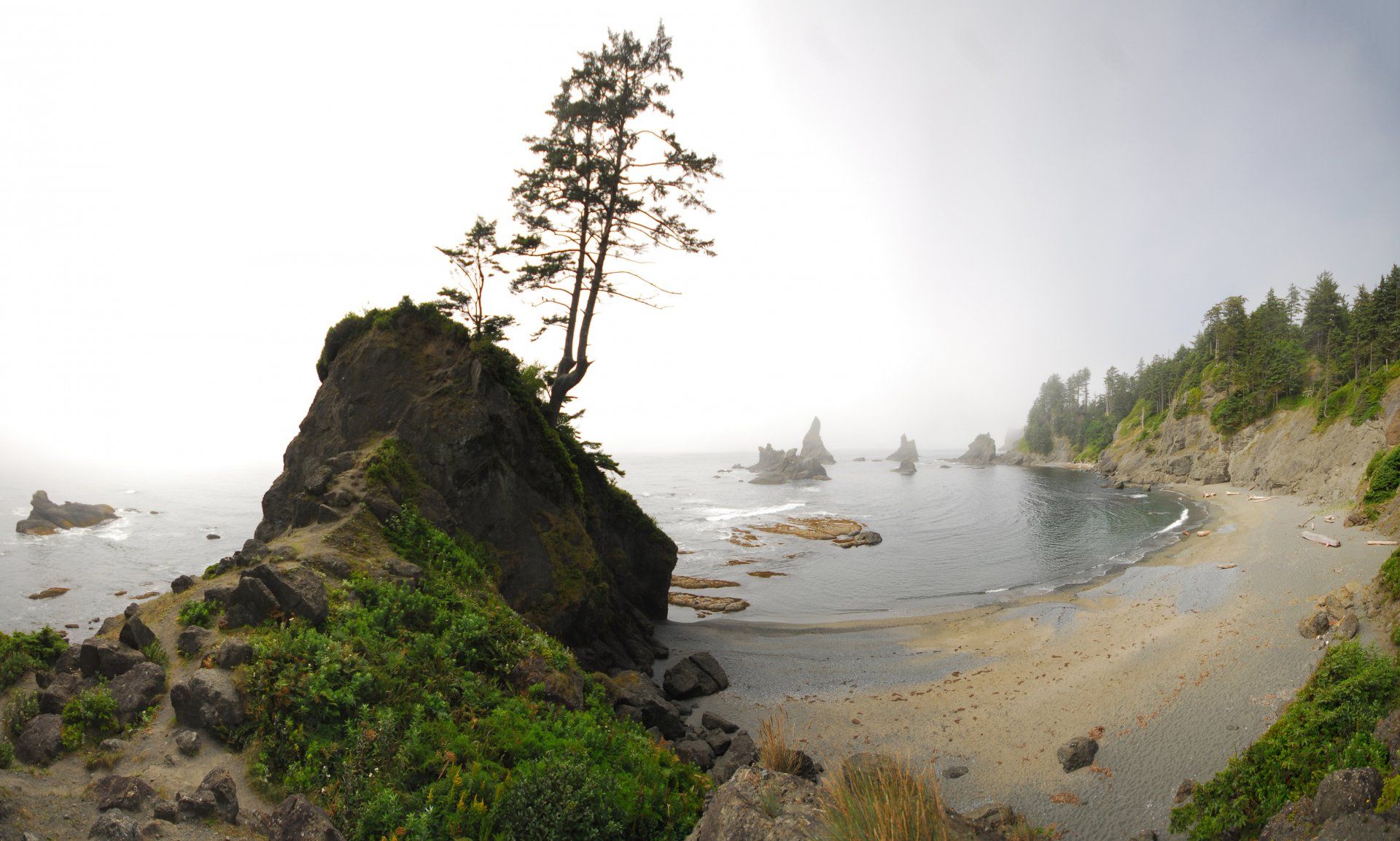 Credit: Port Townsend
The Port Townsend peninsula in Washington is the ultimate place for sailing, boating, and just about any water sport you can think of. Surrounded by water on three sides and the Olympic Mountains on the fourth, the city is filled with dramatic backdrops everywhere you turn. There's almost always a nice wind, providing ideal sailing conditions and the area is home to spectacular marine life including orcas, otters, sea lions, and harbor seals. Bald eagles can also often be spotted perched high in the tree tops lining the shore. Sounds like a dream doesn't it? Here's how to make it a reality.
– Visit the weekend after Labor Day to take part in the Wooden Boat Festival. Boat enthusiasts from all over the world flock to Port Townsend this time of year to join in on the festivities.
– Spend a night or two camping at Fort Worden State Park.
– If you'd like to take a sailing charter, check out Seawulff – they're some of the best.
Are you a sailing enthusiast? Where is your favorite place to explore the open seas? Let us know in the comments below!