Enjoying dinner in a nice restaurant is certainly a rewarding experience. It can also be romantic, satisfying, full of taste, or adventurous, such as when tasting ethnic specialties or typical dishes from other countries. However, there are some restaurants where the dining experience is almost overshadowed. Why? Because some restaurateurs around the world have come up with, at least, bizarre strategies to increase the attractiveness of their restaurant.
Have you ever heard of, for example, the Clothing Optional Dinner? Those who know English already understood what it is, but for those who don't, let us tell you that it's a New York restaurant where special dinners are organized which can be enjoyed completely naked!
There is also Japan, the home of oddities. In the restaurant called Modern Toilet Restaurant, you can dine in a toilet! In fact, all the furniture in the room is reminiscent of the bathroom, from the toilet seats to the small tables – sink.
Although known as the country of romanticism, Italy also hosts unusual restaurants. Let's see which are the strangest and most original restaurants in Italy!
14. Trattoria Da Nennella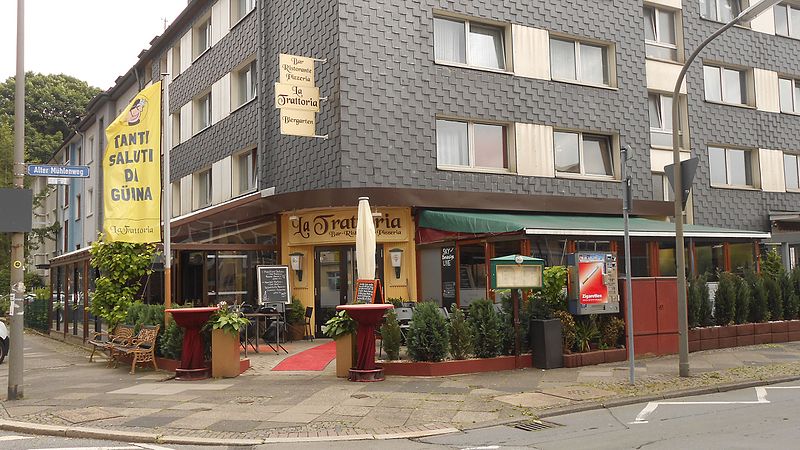 It is the Neapolitan cousin of the more famous La Parolaccia di Roma. This place is also a historic meeting place in the city of Naples, in business in the Quartieri Spagnoli district since 1949. Those who have lunch or dinner here must know that entertainment is always present, almost invasive: from the waiters who throw jokes and jokes that are not too light to flying plates. Excellent home-style cuisine, as well as value for money. Why don't you try the Fruit Cabinet?
Location: Naples
Type of cuisine: typical Neapolitan
Average price per person: €20
Contacts: Vico Lungo Teatro Nuovo, 103/104/105 Naples – Phone: 081 414338
13. Grotta Palazzese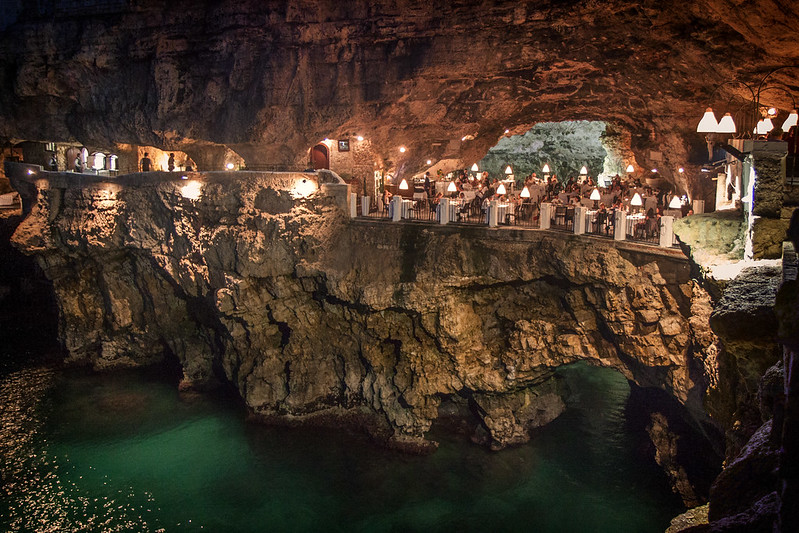 The Grotta Palazzese (eng. Palazzese Cave) summer restaurant is built inside the best known and largest natural cave of the 80 present along the rocky coast of Polignano. The restaurant can be accessed only by a narrow staircase carved directly into the rock. The atmosphere is indescribable and unique, the prices a bit high, but the scenery deserves it.
Location: Polignano a Mare (BA)
Type of cuisine: Italian cuisine
Average price per person: €130
Contacts: Via Narciso, 59 Polignano a Mare (BA)
12. TramJazz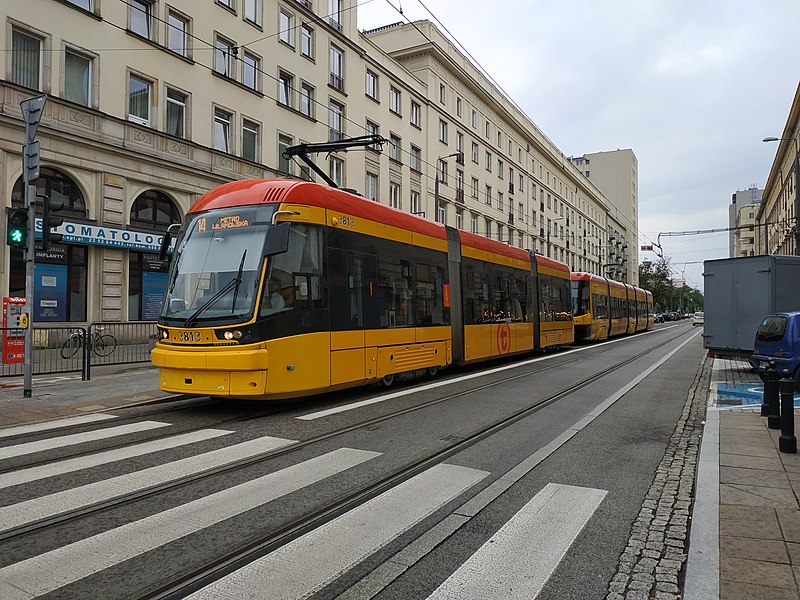 Following the initiative organized by the Milanese transport company, Rome also has its traveling restaurant onboard a tram, with the addition of jazz music. Onboard these wagons you can dine by candlelight, taste specialties made with Lazio and zero kilometer products, listen to a jazz orchestra playing, and fill your eyes with the beauties of the capital. What more can you ask for?
Location: Rome
Type of cuisine: typical local cuisine
Average price per person: €70
Contacts: Piazza Porta Maggiore, Rome – Phone: 339 633 4700
11. The Italian-American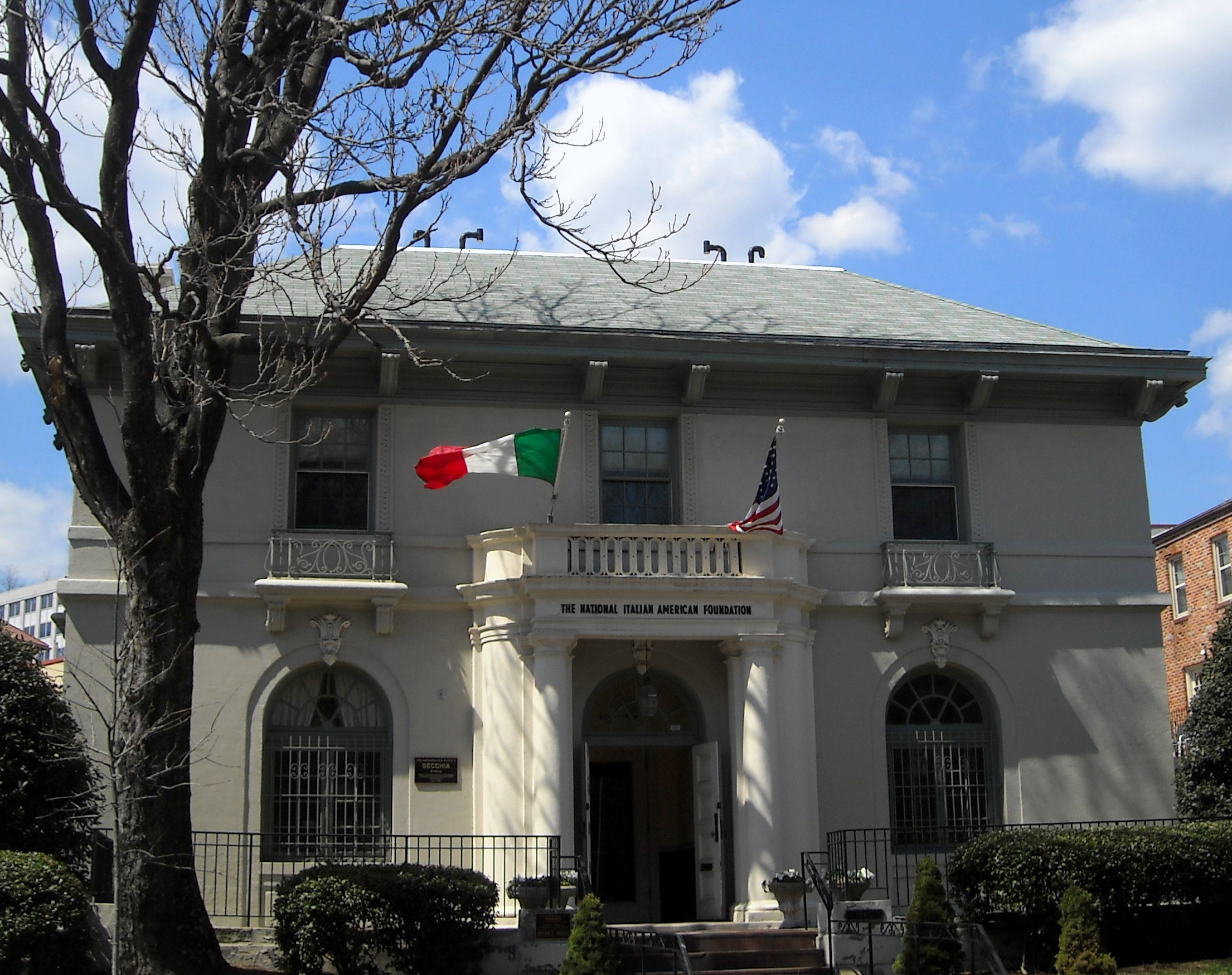 The name and setting don't suggest anything special. Yet, this restaurant is the first in Italy to host special evenings where you can dine completely naked.
Location: Cerro Maggiore (MI)
Type of cuisine: Italian American
Average price per person: €100
Contacts: via S. Clemente, 151 Cerro Maggiore (MI) – Phone: 0331 512855
10. Ristoaereo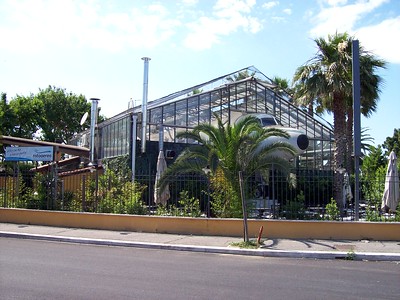 "Ladies and gentlemen, the captain welcomes you on board…"
No, we're not wrong, this is the exact welcome you will hear sitting at the tables of this restaurant. Part of this restaurant is actually made up of the interior of the Convair mod. Metropolitan 440, an American aircraft purchased by Alitalia and sold to the Italian Air Force in the 1960s. A luxury location, given that this model of aircraft was used by the President of Coca-Cola, in America, and for Presidential trips,  in Italy.
Location: Fiumicino (RM)
Type of cuisine: Mediterranean cuisine
Average price per person: €70
Contacts: Via Trincea delle Frasche, 90 Fiumicino (RM) – Phone: 339 616 6937
9. To the Host That Is Not Here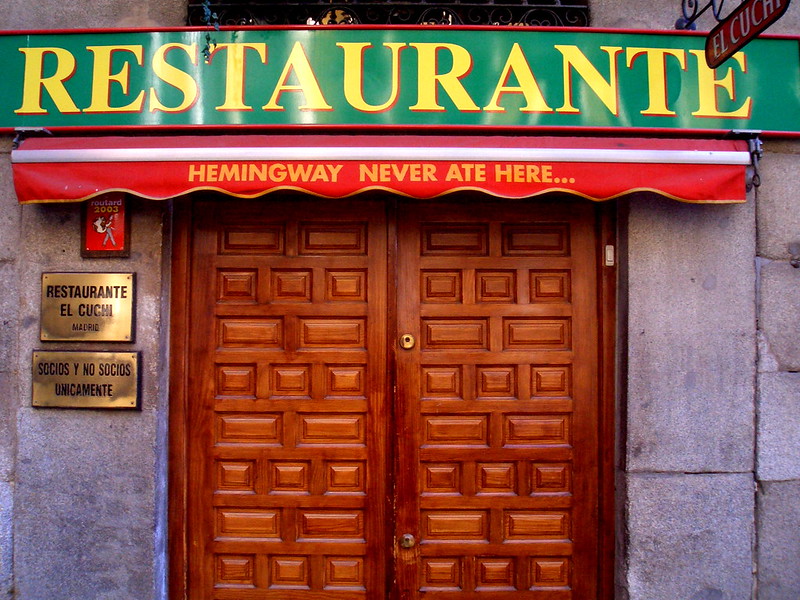 Its name should already suggest the unusuality of this tavern. First of all, it is necessary to say that it's located in Santo Stefano di Valdobbiadene, home of renowned wines and prosecco. In this locality, on the top of a hilly hermitage that offers a magnificent view, there is an inn that offers snacks in an atmosphere of great conviviality. What's the peculiarity of the place? Nobody, in this tavern, will come to present the menu nor bill. Here you serve yourselves freely and, at the end of the meal, everything is left to the honesty of customers and tourists. You pay by depositing the sum they want in a box placed on one of the tables.
Location Valdobbiadene (TV)
Type of cuisine: typical tavern cuisine, cold cuts, and local wines
Average price per person: everyone decides how much to pay
Contacts: Str. Delle Treziese, Valdobbiadene (TV) – Phone: 335 610 1702
8. Ciabot Restaurant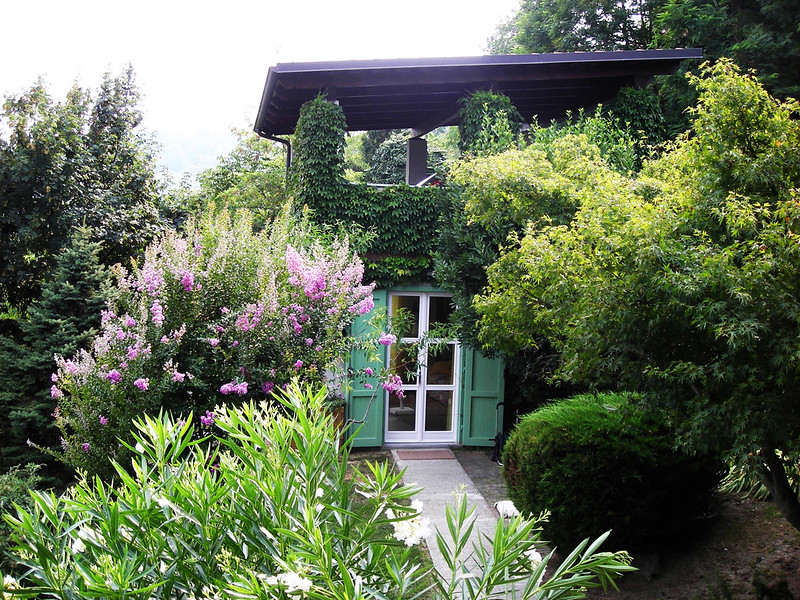 Nicknamed the craziest restaurant in Italy, the Ciabot di Rivanazzano welcomes its customers with a splash of aperitif directly from the machine for spreading herbicide. If you think this is the most that can happen to you here, you will soon change your mind. The cover is made up of pieces and rags and the appetizer may arrive on a tile. The crazy waiters transport the risotto inside a wheelbarrow, "beating" the dish on the plate with a trowel as if it was freshly mixed concrete. After the pudding served in a chamber pot, you may need a toothpick – no problem: the special lumberjacks will pack it under your eyes directly from wooden logs.
Location: Rivanazzano Terme (PV)
Type of cuisine: local cuisine
Average price per person: fixed price €50 per person
Contacts: via Giorgio Pedemonti, 1 Rivanazzano Terme (PV) – Phone: 340 080 2427, 0383 944134
7. Cencio La Parolaccia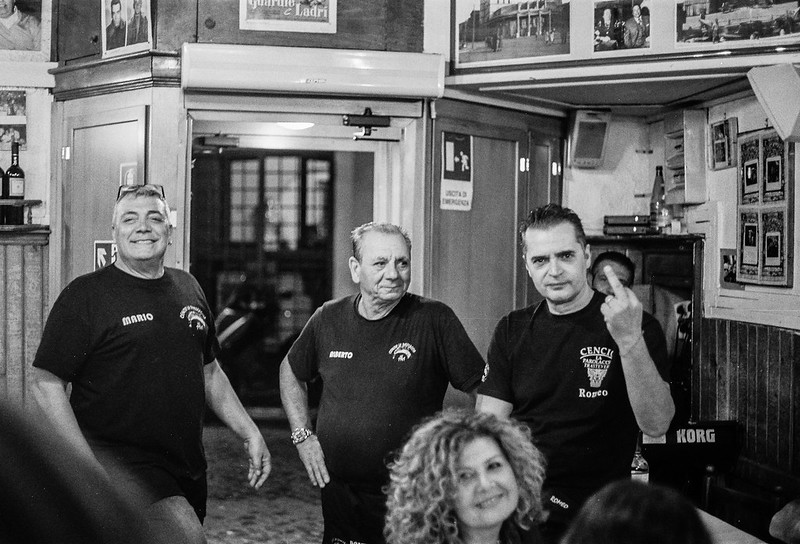 A historical place not only Roman but Italian. Since 1941, this restaurant has stood out for the shows and the soundtrack that accompany the dinner, composed of Roman folklore and songs based on usually vulgar themes and seasoned with, at least, a colorful language.
Location: Rome
Type of cuisine: typical Roman home-style
Average price per person: fixed price €50 per person
Contacts: vicolo del Cinque, 3 Rome – Phone: 06 580 3633
6. Solo per Due
Do you want an intimate, really really intimate dinner with someone special? Then, this is the restaurant for you. It's rightfully called Solo per Due (eng. Only for Two) as it has a single table for two people. The staff of chefs and waiters is entirely dedicated to their guests, in an extremely romantic and reserved atmosphere.
Location: Vacone (RI)
Type of cuisine: Italian cuisine
Average price per person: €250
Contacts: Via Villa di Orazio, 2 Vacone (RI) – Phone: 0746 676873
5. La Casa del Demone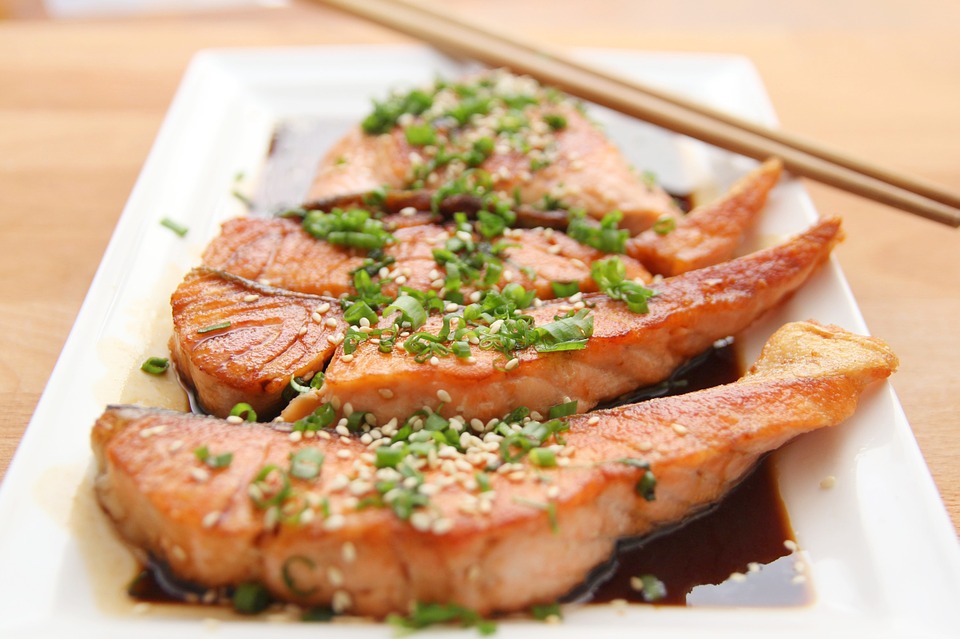 The House of the Demon is dedicated to those who love their steak really rare. Horror atmospheres await the customers of this place, where it's possible to taste Argentine meat specialties leaning on coffin-shaped tables. You are also be surrounded by skulls and ghosts and all kinds of scary decorations.
Location: Torino
Type of cuisine: grilled meat
Average price per person: €40
Contacts: via San Domenico, 3B Torino – Phone: 011 436 7864
4. Bounty Sea Tavern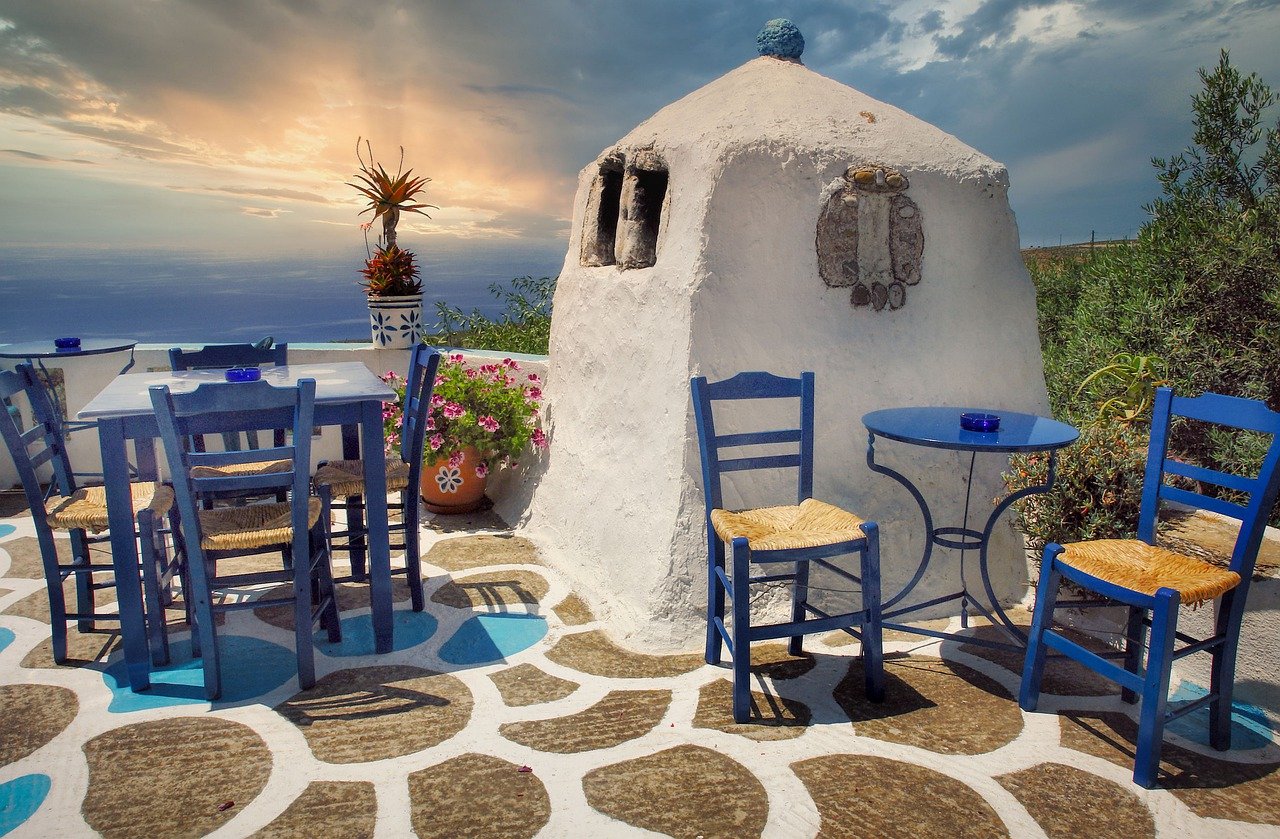 If your passion are pirates and sea voyages, you can eat pizza in this restaurant in Florence, which recalls the interior of a real galleon. The tables in the restaurant are made from lifeboats and there is a room set up to resemble a real deck of a ship, also equipped with an impressive starry sky.
Location: Florence
Type of cuisine: spaghetti, pizzeria
Average price per person: N/A
Contacts: via Aretina, 139/red Firenze – Phone: 055 650 4320
3. Dialogo Nel Buio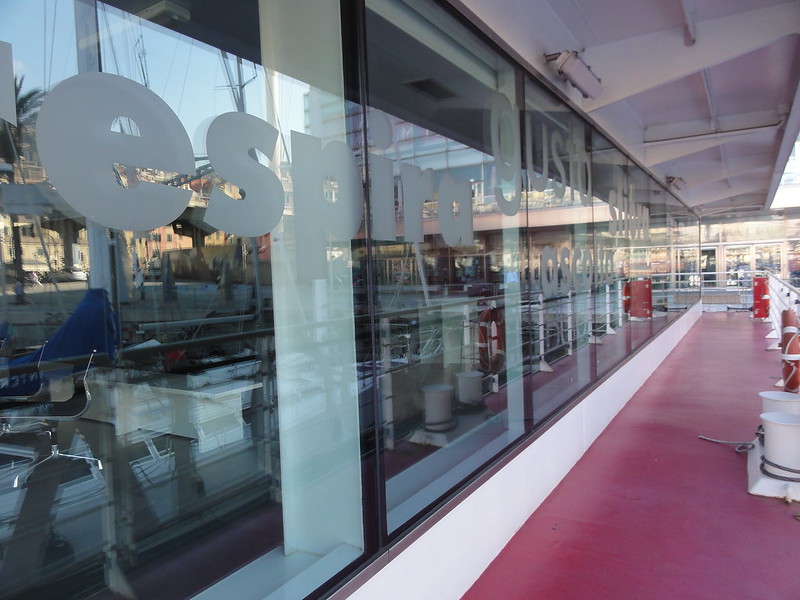 It is known that when one of our 5 senses fails for some reason, the other 4 immediately become more active. This is why the institute for the blind in Milan wanted to open a restaurant, at its headquarters, where diners can identify with those who don't have sight. Will the aromas and flavors really be more pronounced in the Dialogue in the Dark restaurant? Seeing is believing.
Location: Milan
Type of cuisine: typical Italian
Average price per person: €50
Contacts: Institute for the Blind of Milan, Via Vivaio, 7 Milan – Phone: 02 7722 6210
2. Cene Galeotte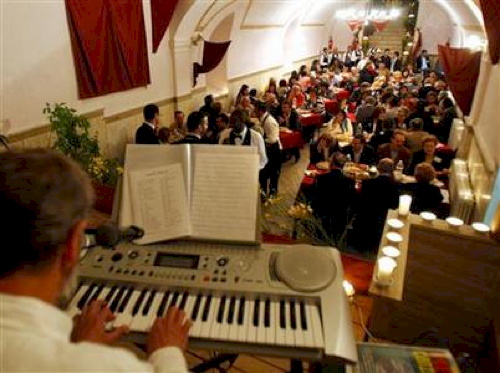 This unique initiative has been repeated for over ten years, taking place at the Volterra Prison House. Prestigious chefs are ready to collaborate with inmates to delight the customers of the more than exclusive Galley Dinners restaurant.
Location: Volterra (PI)
Type of cuisine: Italian cuisine
Average price per person: €35
Contacts: Medici Fortress – House of Prison, Rampa di Castello, 4 Volterra – Phone: 055 2345040
1. ATMosfera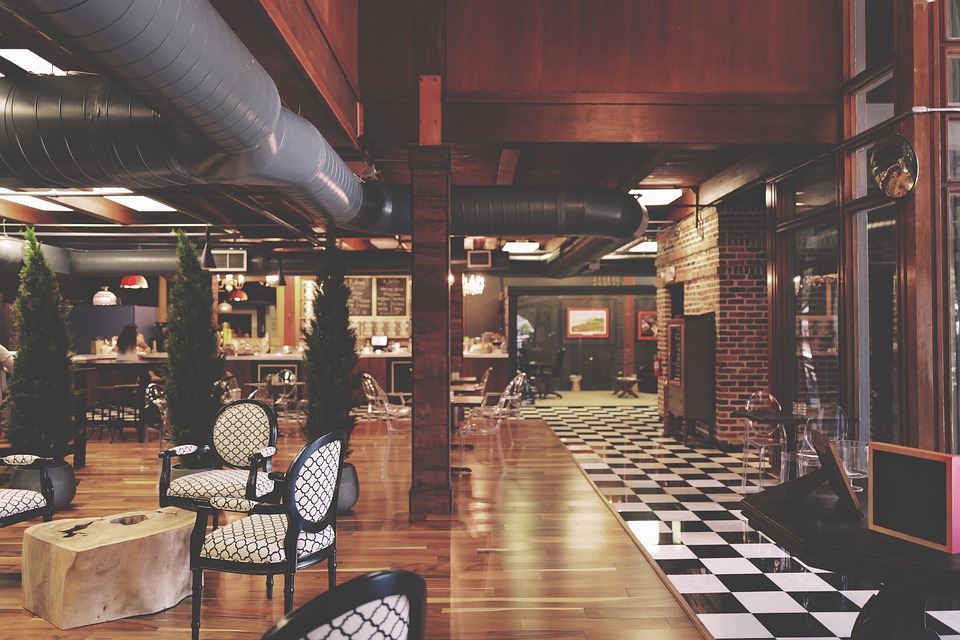 It is a way to get to know not only the specialties of the Milanese territories but also the history and the most evocative corners of the city. How is it possible to reconcile all these things? The city transport company offers two restored trams that make up a traveling retro-style restaurant. Onboard these characteristic carriages you can travel around Milan and enjoy meat, fish, or vegetarian menus. As to be expected, places are limited so it is advisable to book in advance.
Location: Milan
Type of cuisine: Italian
Price per person: €70
Contacts: atmosfera@atm.it