A dome is a form and architectural element widely used since ancient times. It's estimated that the first domes appeared as back as in the Mesopotamian era. Over the centuries, the domes have been built out of different materials and for many different purposes, including housing, defense, and embellishment. In past centuries, the dome was widely used in palaces or thermal sites to affirm their superiority in terms of beauty and importance, while in terms of religious buildings, it played an essentially symbolic function, referring to the momentum towards the sky. In modern times, domes are used for different types of buildings and constructions, including sports facilities, museums, gardens, and airports. So, now, let's see which are the largest domes in the world.
14. Treasury of Atreus – Mycenae, Greece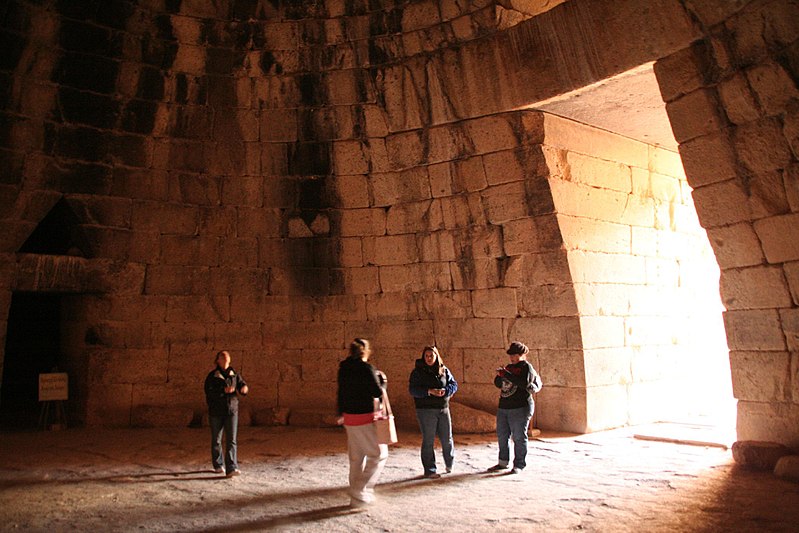 Also known as the Tomb of Agamemnon, this incredible false vaulted domed tomb is one of the best-known funerary monuments of antiquity. It's located near the Rock of Mycenae.
Height: 13 m
Diameter: 14.5 m
Features: Built in masonry
13. St. Peter's Basilica – Vatican City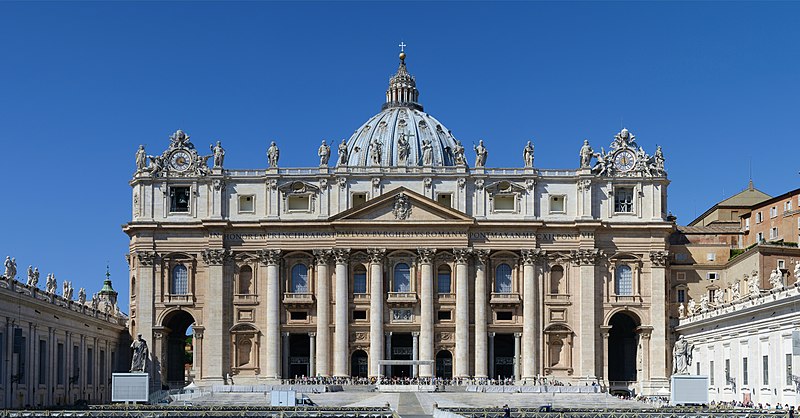 St. Peter's Basilica is the largest of the papal basilicas in Rome, as well as the symbol par excellence of Catholicism and the Vatican City. It was designed by Michelangelo and completed by Giacomo dalla Porta.
Height: 133 m
Diameter: 41.47 m
Features: Built in masonry
12. Pantheon – Rome, Italy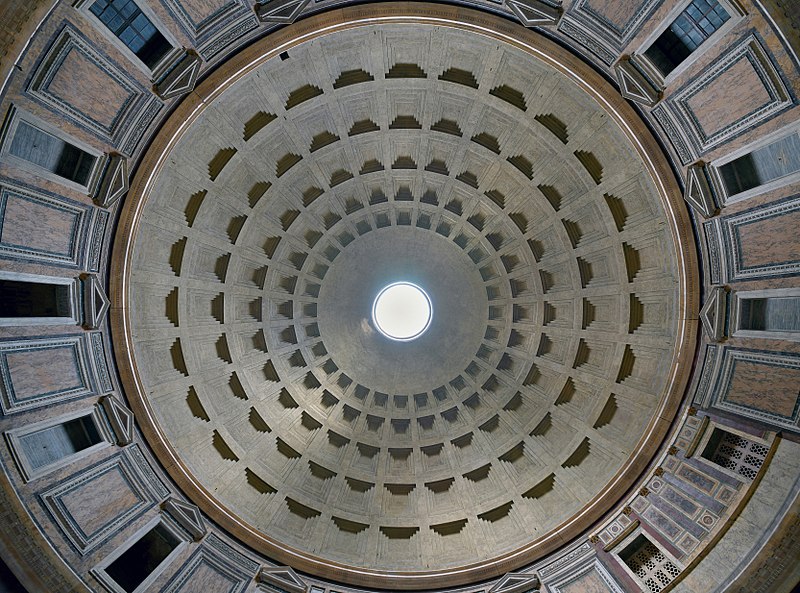 A temple dedicated to the deities, it is a circular building with a portico formed by Corinthian columns in front. During the 4th century, the Pantheon was converted into a Christian basilica, which allowed it to remain unscathed from the looting carried out by the Popes on the buildings of classical Rome.
Height: 21.7 m
Diameter: 43.4 m
Features: Built in concrete, decorated with five orders of 28 drawers.
11. Santa Maria del Fiore – Florence, Italy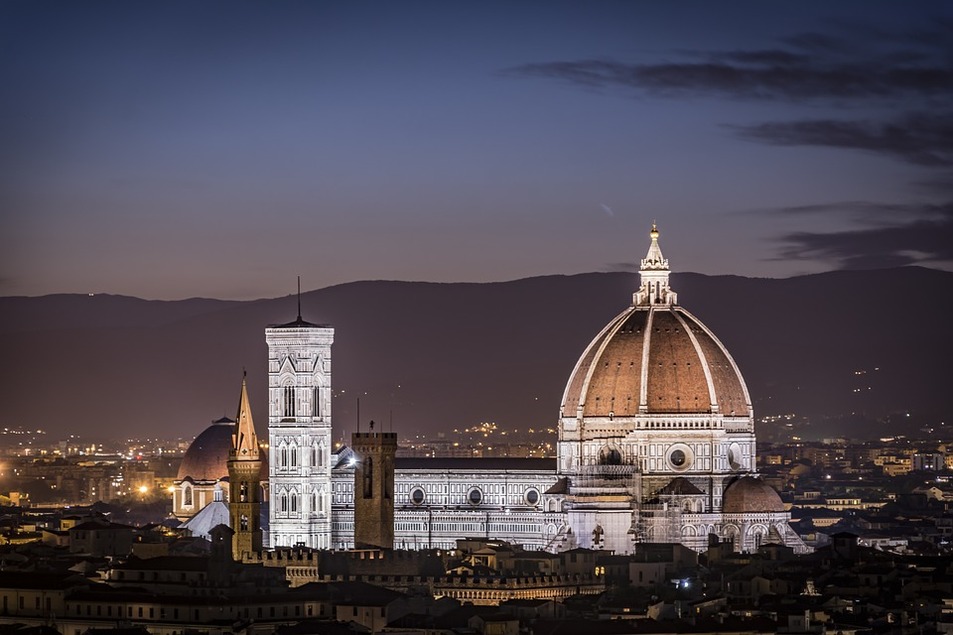 In the Duomo of Florence, there is the famous Brunelleschi's dome, which is still the largest masonry dome ever built. Inside the dome, there are the frescoes of the Last Judgment by Vasari which were finished by Federico Zuccari after his death.
Height: 34 m
Diameter: 45.5 m
Features: Built in masonry
10. Devonshire Royal Hospital – Buxton, England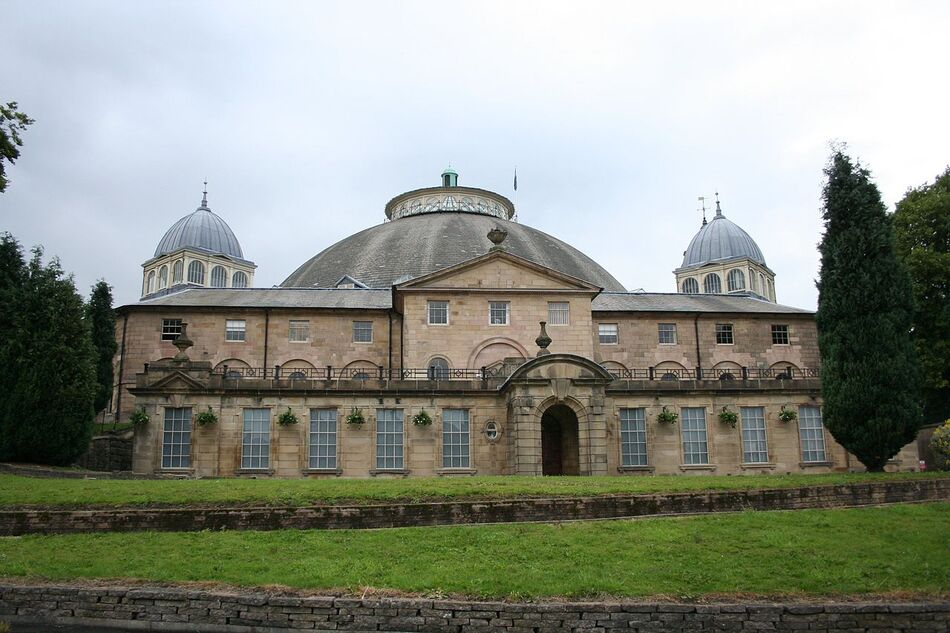 Also known as "Devonshire Dome", this building dates back to the 18th century and is signed by the architect John Carr. The dome was later added by another famous architect, Robert Rippon Duke. Currently, it's home to the campus of the University of Derby.
Height: 34 m
Diameter: 46.9m
Features: Built in steel and covered with tiles
9. Hall of the Centenary – Wroclaw, Poland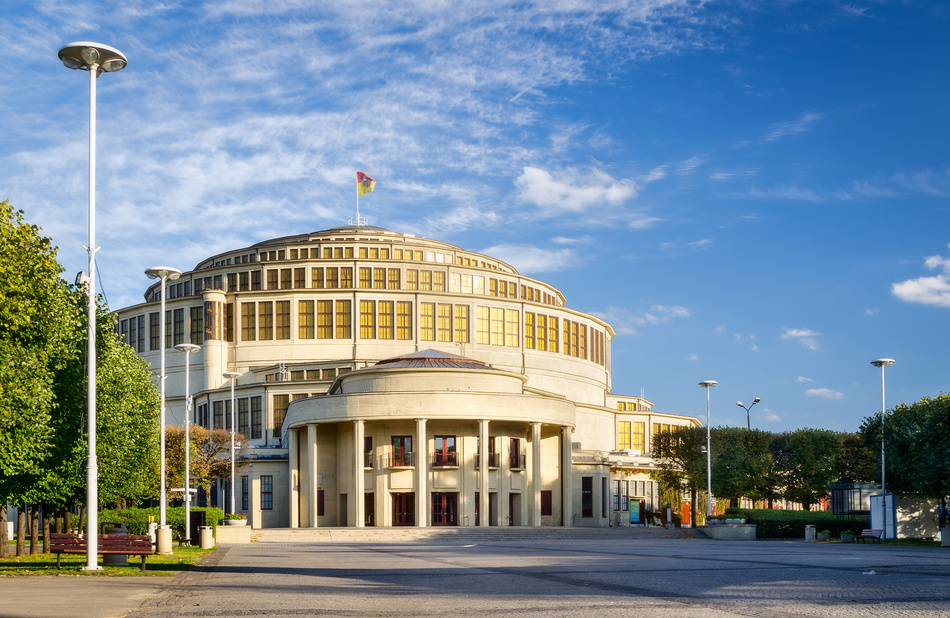 This historic building, built in the early 1900s, was erected to celebrate the 100th anniversary of the Battle of Leipzig. Currently, it's a UNESCO World Heritage Site and is used for various sporting and musical events.
Height: 43 m
Diameter: 65 m
Features: Built in reinforced concrete
8. Bojangles' Coliseum – North Carlolina, USA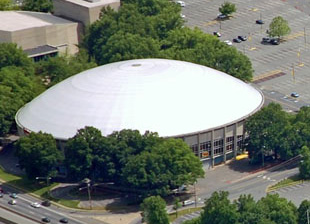 The construction of this nearly 9,000-seat arena began in 1953. When the building opened in 1955, it had the largest unsupported dome in the world.
Height: 34 m
Diameter: 101.5 m
Features: Built in structural steel
7. Belgrade Fair – Belgrade, Serbia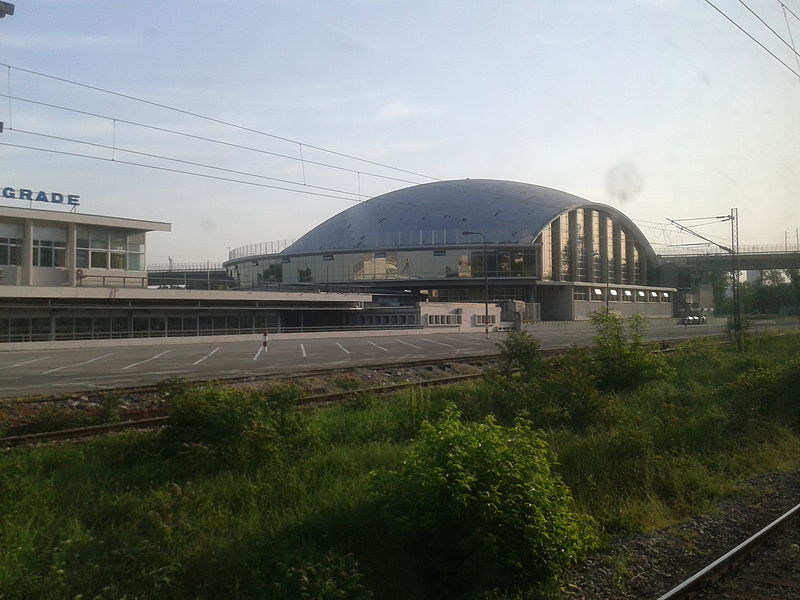 The Belgrade Fair, Pavilion 1 to be exact, was opened in 1957 and boasted the supremacy of the largest dome from 1957 to 1965.
Height: 30.78 m
Diameter: 109 m
Features: Built in prestressed reinforced concrete
6. Astrodome – Huston, USA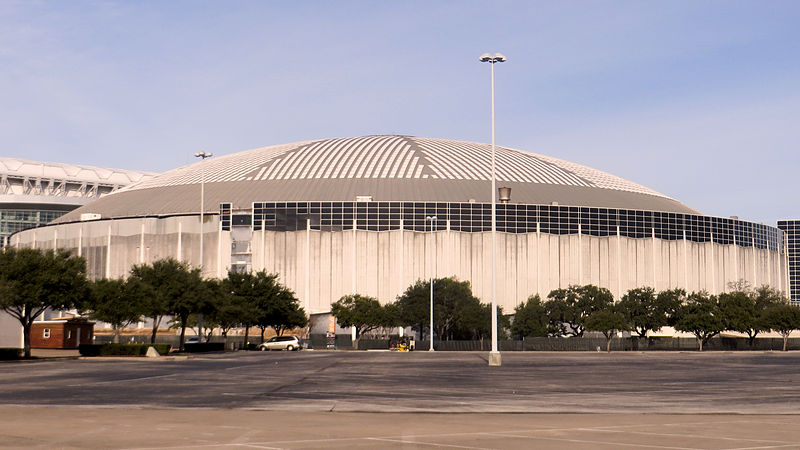 It's a Texas sports hall that can accommodate up to over 67,000 people. It's used for different types of events not only sports events.
Height: 63 m
Diameter: 195.5 m
Features: Built in concrete
5. Mercedes-Benz Superdome – New Orleans, United States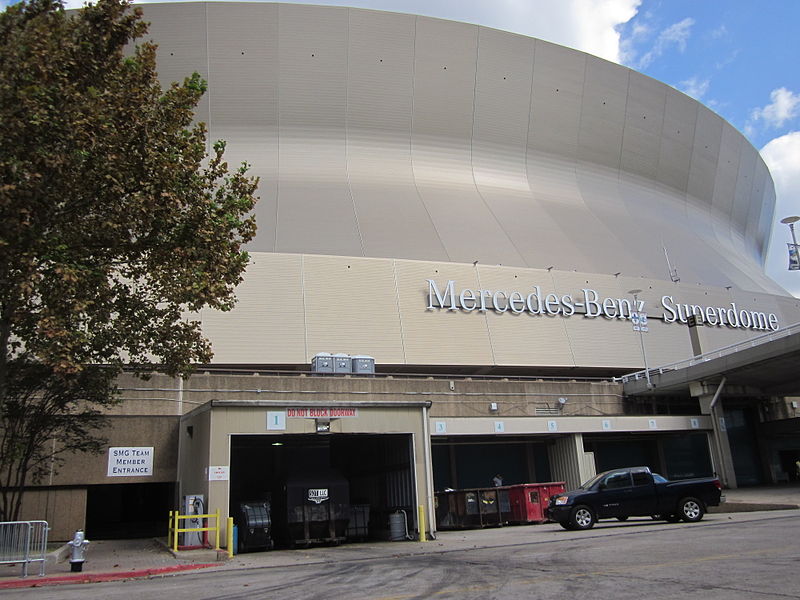 It's the new name of the Louisiana Superdome, a famous stadium inaugurated in 1975 after 4 years of construction.
Height: 77 m
Diameter: 207 m
Features: Built in lamellar
4. Georgia Dome, – Atlanta, USA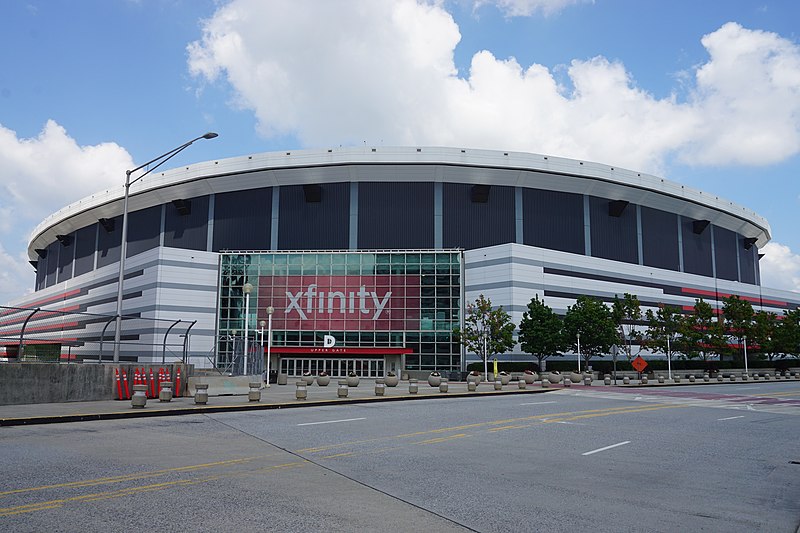 A stadium with an imposing dome, which was the largest domed structure in the world when it opened in 1992. The cost of its construction exceeded $214 million.
Height: 82.50 m
Diameter: 256 m
Features: Built in Teflon and glass
3. Ōita Stadium – Ōita, Japan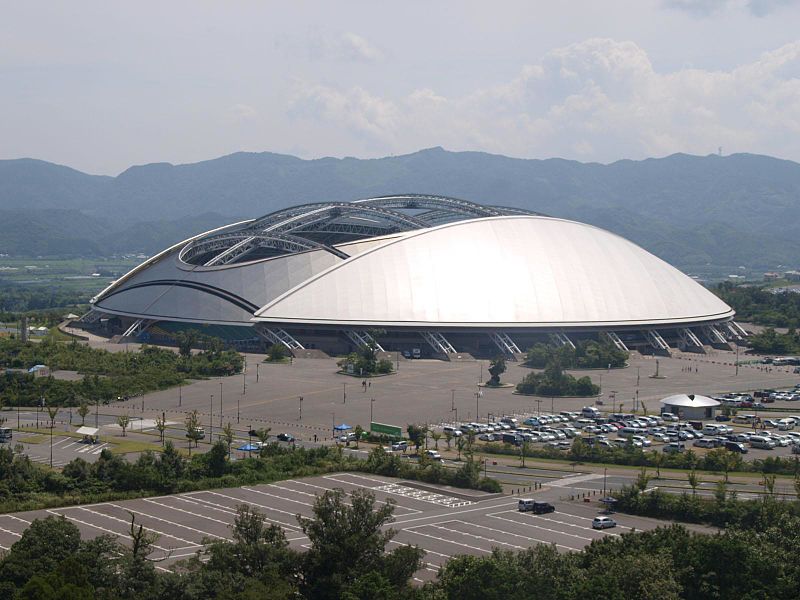 Also known as "The Big Eye", this stadium was built for the 2002 World Cup in South Korea and Japan. It has a capacity of about 40,000 seats.
Height: 57.46 m
Diameter: 274 m
Features: Built in Teflon and titanium panel
2. AT&T Stadium – Arlington, USA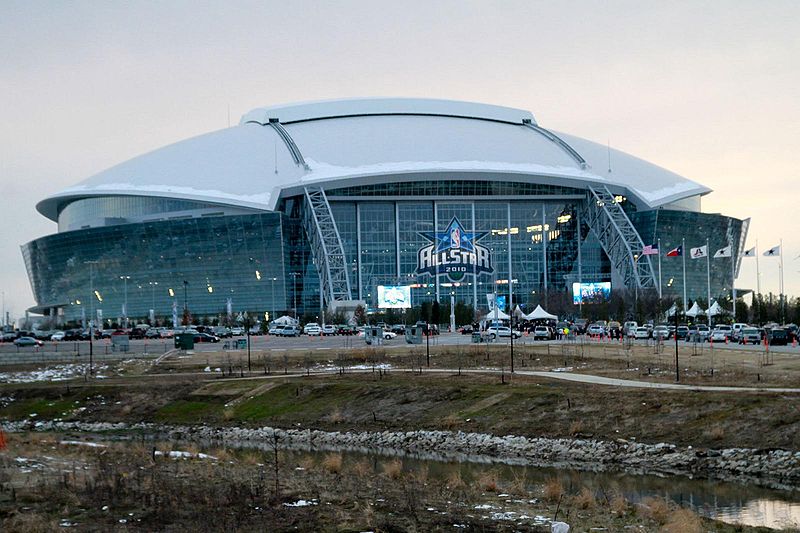 Formerly called Cowboys Stadium, this stadium has a capacity of around 101,000 seats and an incredible dome-shaped sunroof.
Height: 70 m
Diameter: 275 m
Features: Built in Teflon
1. Singapore National Stadium – Tanjong Rhu, Singapore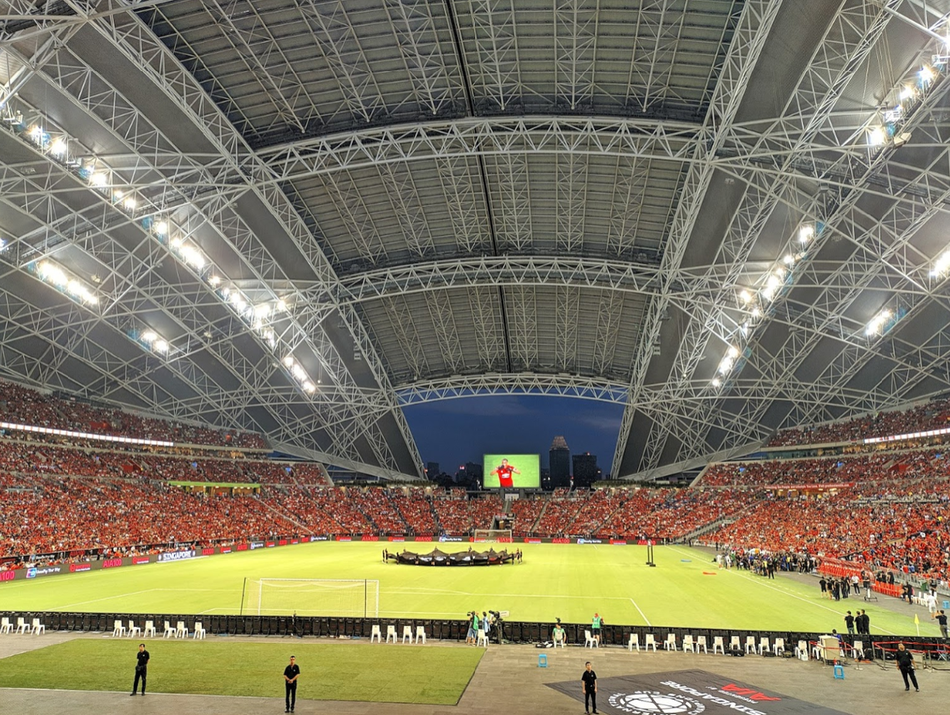 In this first place, we find the building that currently holds the record for the largest dome in the world – the national stadium of Singapore. Inaugurated in June 2014, this stadium was built to host different types of sports as well as concerts and various events. The domed roof can be opened and closed in about 25 minutes.
Height: 80 m
Diameter: 310 m
Features: Built in ETFE (ethylene tetrafluoroethylene), a polymer resistant to water and able to block the sun's rays.