There are different types of forests around the globe, such as rainforests, tropical forests, coniferous, mangroves, etc. The importance of their existence lies in our very survival as they not only represent ideal natural habitat for many animals but are also fundamental for maintaining the average temperature of the planet and controlling carbon dioxide levels, which have recently reached worrying peaks. Due to the continuous expansion of humans, the existence of many of these forests has been seriously questioned, causing a big concern.
Fortunately, not all forests have lost their immaculate magnificence at the hands of man but remained at the mercy of the regular natural change throughout time. In fact, many of these forests are still to be discovered.
Interested in finding out the hidden gems of the planet? Here are the 9 largest forests in the world!
9. Misty Forest of Mindo-Nambillo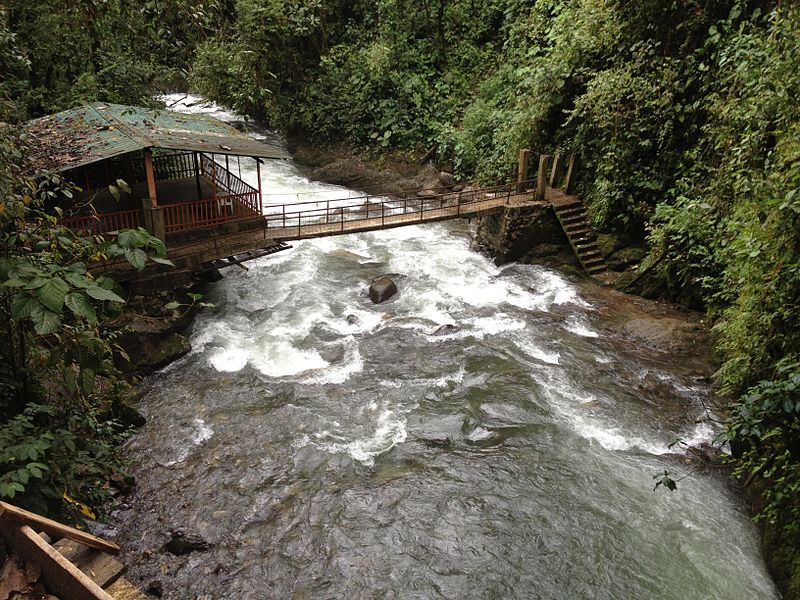 Area: 192 square kilometers
In the last position of this ranking, we find the Misty Forest of Mindo-Nambillo. Located in Ecuador, it extends at about 192 square kilometers and the fauna inhabiting it includes over 1,600 species of birds, frogs, and other animals. This makes it biologically varied also considering the geographical diversity of the region.
8. Kinabalu National Park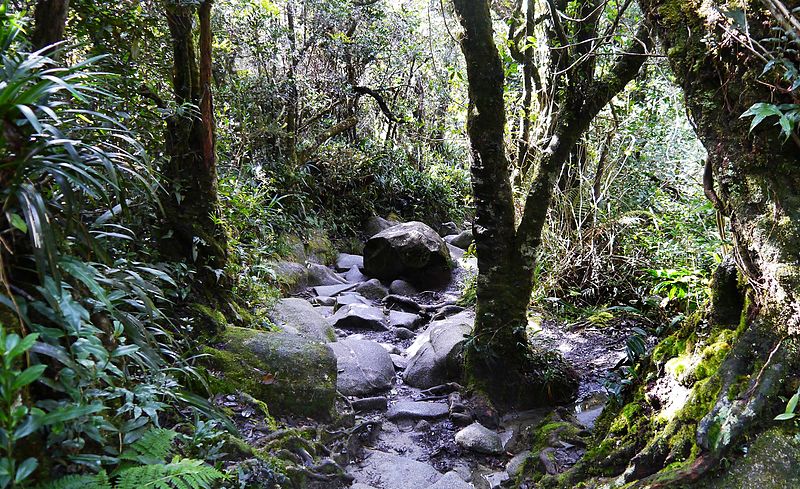 Area: 754 square kilometers
The Kinabalu National Park is known for being the first Malaysian heritage of humanity recognized by UNESCO in December 2000. This park, with its 754 square kilometers, is the largest in Singapore, and covers the surrounding areas of Mount Kinabalu, on the Malaysian island of Borneo. It includes over 4,500 species of animals and is considered one of the most important biological sites in the world. Also, it's very popular with tourists for its relative convenience.
7. Daintree Rainforest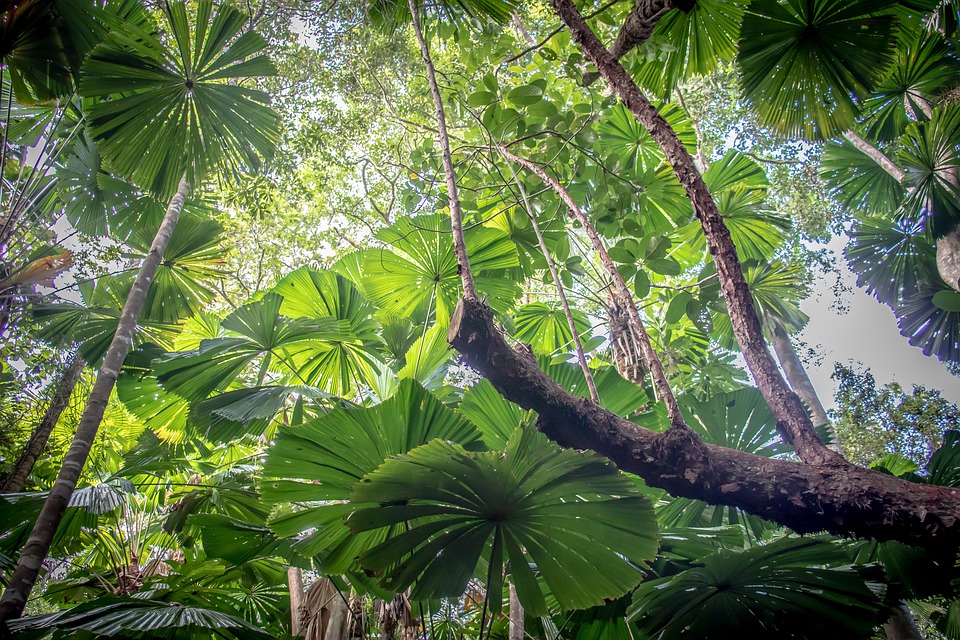 Area: 1,200 square kilometers
Covering Queensland's northeastern border, Daintree is the largest continuous forest with 1,200 square kilometers in width. It takes its name from the famous geologist and photographer Richard Daintree and runs along the coast of the homonymous river. There are several species in this forest: over 90% of bats and butterflies and over 10,000 species of insects, various reptiles, and birds.
6. Sundarbans Forest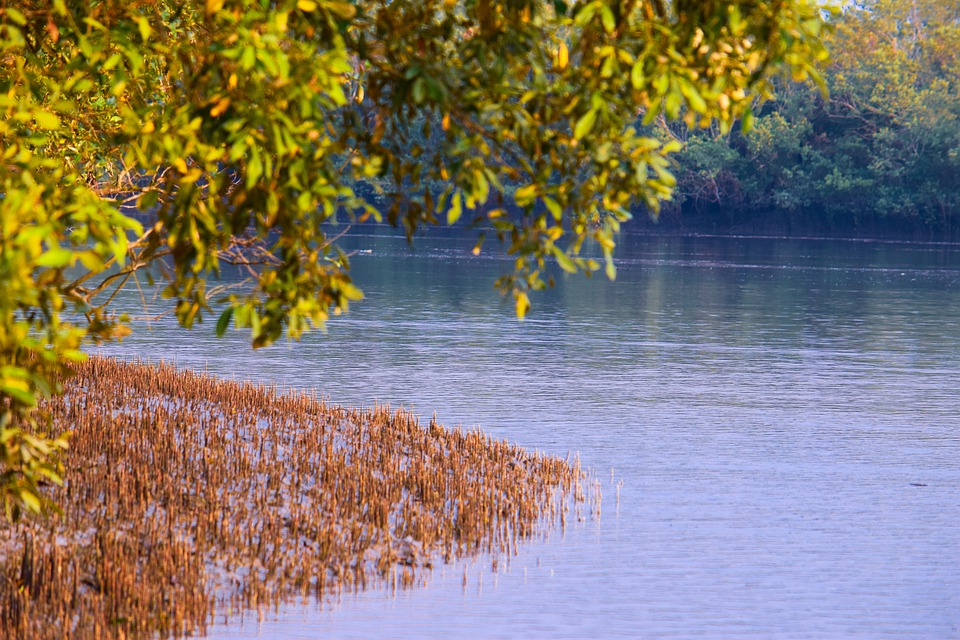 Area: 1,395 square kilometers
Sundarbans forest has been a UNESCO Heritage Site since 1997. With 1,395 square kilometers of area, it's the largest mangrove forest in the world, recognized as a national park, tiger reserve, and biosphere in India. 60% of its area belongs to Bangladesh and 40% extend along the Indian peninsula. This forest is home to the famous white Bengal tiger and the largest tiger reserve on the planet.
5. Xishuangbanna Tropical Rainforest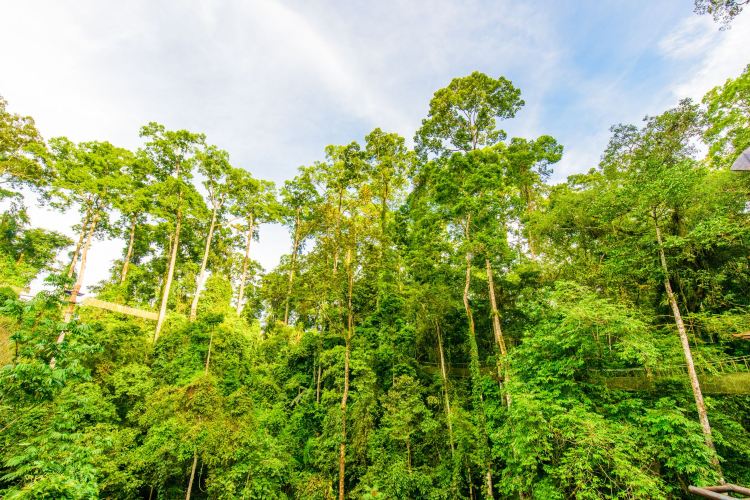 Area: 2,402 square kilometers
The tropical rainforest in Xishuangbanna is located in the province of Yunnan, in southern China. It's one of the best-preserved tropical forests in the world. It covers an area of about 2,402 square kilometers and is divided into many subtypes of vegetation, grouped by no less than 8 types. 58 of these subtypes are considered extremely rare; over 3,500 types of flora have been scientifically recorded there. This area is extremely important for science as it represents a gene bank due to its abundance of vegetation.
4. Tongass National Forest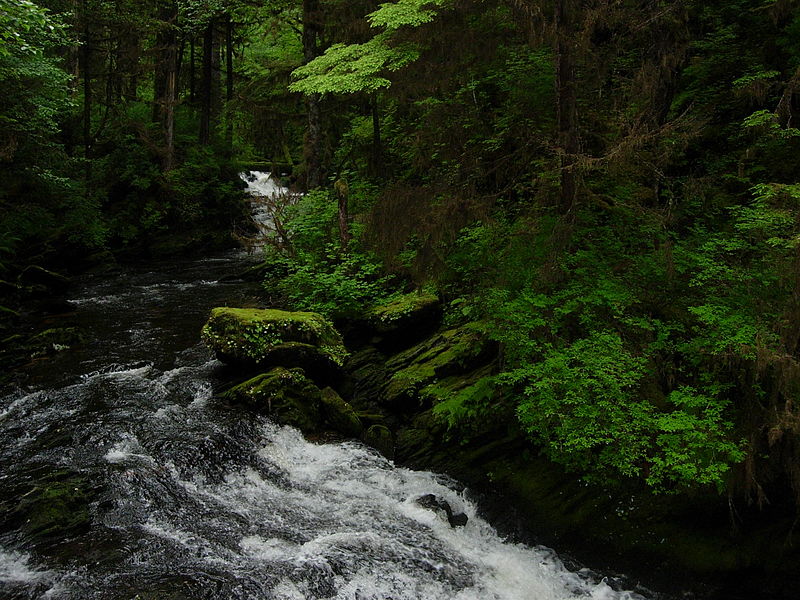 Area: 68,068 square kilometers
Tongass is a temperate forest located on the southeastern side of Alaska. It's the largest in the USA, with a width of 68,068 square kilometers, which is more than the size of Sri Lanka. Tongass is mainly characterized by western red cedar and it's divided into 19 designated natural areas that are home to very rare species of flora and fauna, many of which are endangered due to their rather distant location.
3. Temperate Rainforest of Valdivia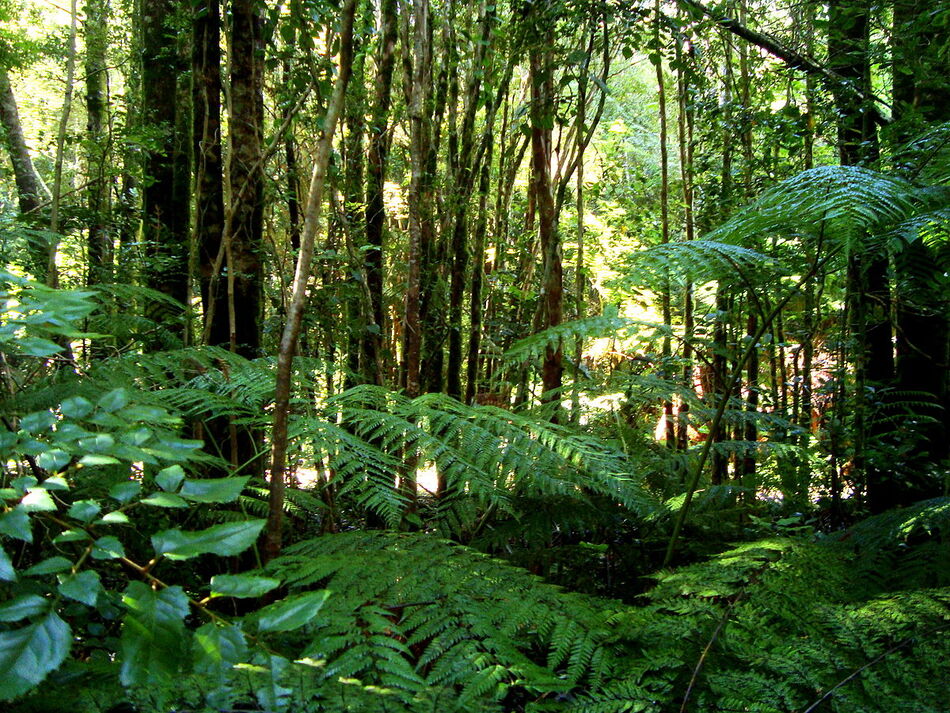 Area: 248,100 square kilometers
With over 248,100 square kilometers, the Valdivia temperate rainforest is the 3rd largest in the world. To give you an idea of its size, it's a landmass with size as entire Great Britain. It extends over a gigantic area near the west coast of South America, mostly in Chile, but also covers parts of Argentina. It's named after the city of Valdivia and is full of sub-bushes of ferns and bamboo, although it's mostly covered by the evergreen Angiosperms.
2. Congo Rainforest
Area: 1.7 million square kilometers
The rainforest of Congo is part of the Congo basin in the African continent and extends for about 2 million square kilometers, which is more than the size of Alaska or Saudi Arabia. It's the second-largest tropical forest in the world. There are over 10,000 plant species identified, 29% of which are of Congolese origin. There are also 1,000 species of birds, over 500 species of fish, and about 500 varieties of mammals. This rainforest is, among other things, considered one of the most important ecological balancers.
1. Amazon Rainforest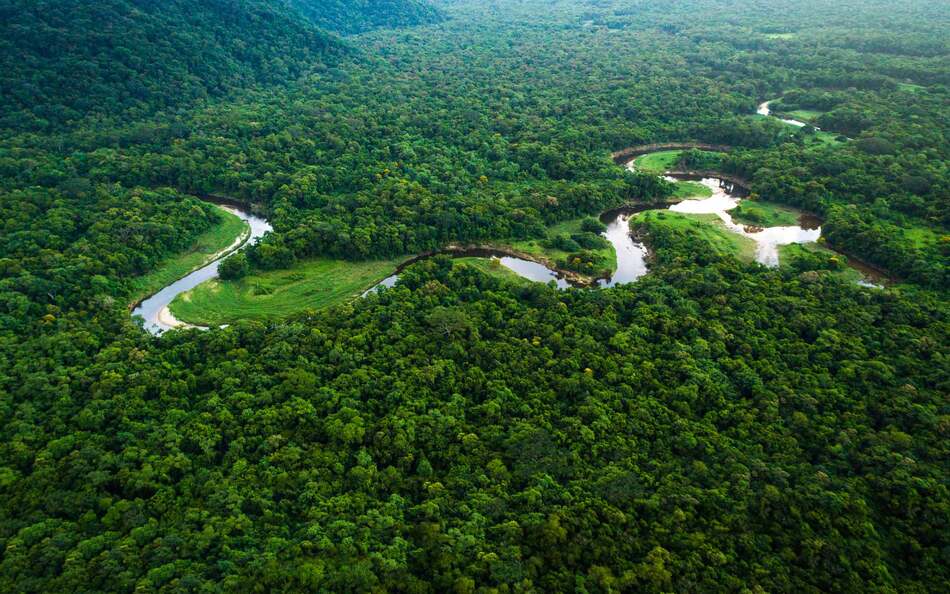 Area: 5.5 million square kilometers
The territory of the Amazon forest extends over 9 countries, representing more than half of the rainforests in the world. About 70% of the total forest area is located between Brazil and Peru. The Amazon rainforest is home to very rich biodiversity and enormous freshwater resources. Not only do they play a vital role in the conservation of biodiversity worldwide but also provide essential ecological services such as carbon sinks.