Ice cream is the food of happiness! Who isn't madly in love with it? When we were children we were told: "If you're good, I'll buy you ice cream". Well, that's it: ice cream is a special prize, a gift, to indulge in a little sweetness at the end of the day. Whatever flavor it is, cream or fruit, cone or cup, the important thing is that it's creamy.
In this article, we want to give a prize to the truly best ice cream in the world, by choosing the 45 best ice cream shops in the world.
Evaluation Criteria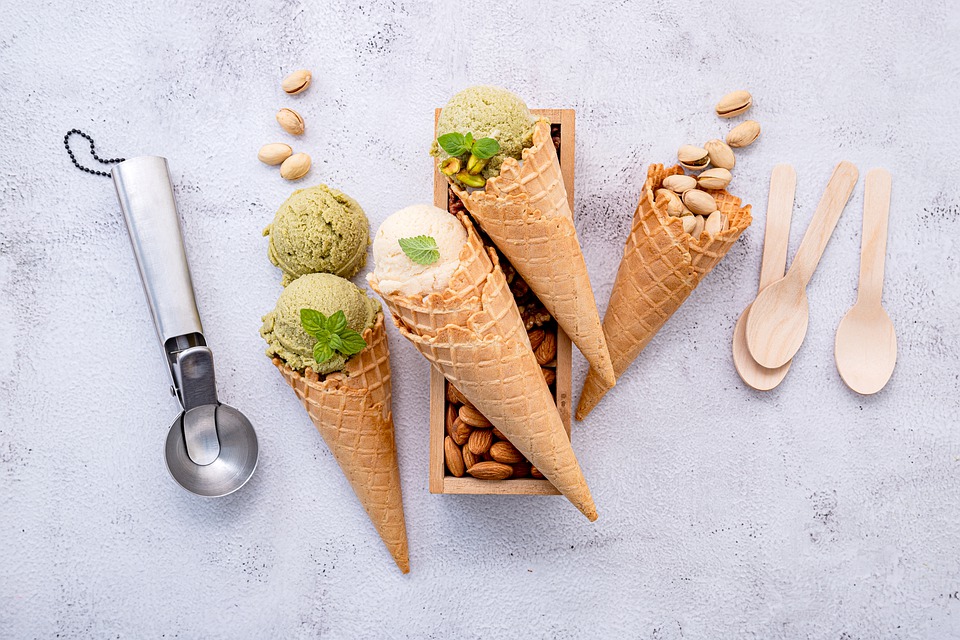 The ranking is a result of a survey that actively involved over 10,000 travel enthusiasts. Users were asked to evaluate over 1,000 ice cream shops, expressing their preferences for each of the following evaluation criteria:
Subjective goodness of ice cream
Variety of tastes
Originality of tastes
The beauty of the place
The staff professionalism
Based on the answers provided by the participants, we've compiled this large list of the best ice cream shops in the world. So, let's see which they are!
1. The Sicilian Cannoli – Rome, Italy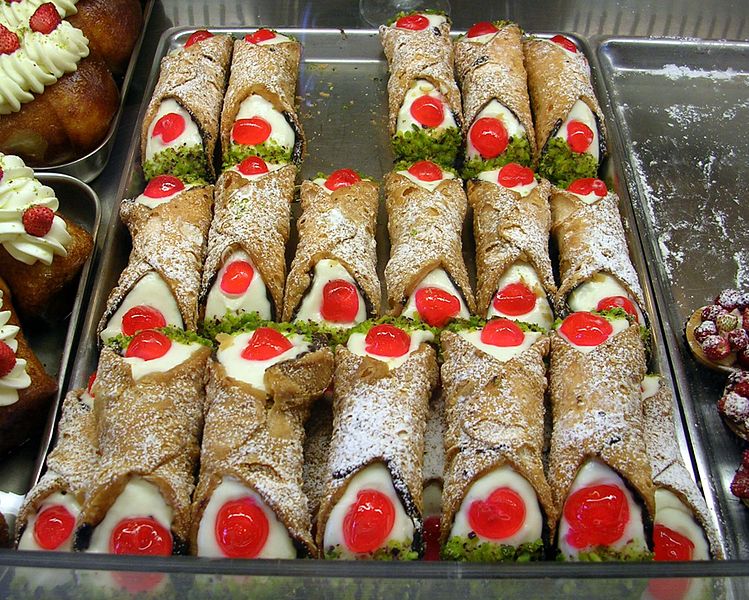 Eugenio Morrone of Il Cannolo Siciliano in Rome is the ice cream maker who has obtained the highest score in the Gelato Festival World Ranking, and, judging by the enthusiasm of his customers, it's all deserved. Eugenio manages a highly qualified staff of pastry chefs who also produce excellent desserts. The most loved flavor? Apparently, the Sicilian cannoli!
Address: Piazza Roberto Malatesta, 16 / B – Get directions
Telephone and contact: (+39) 062751006 – Facebook page
Average cost of a portion: starting from €2.50
2. The Parona of Ice Cream – Parona, Italy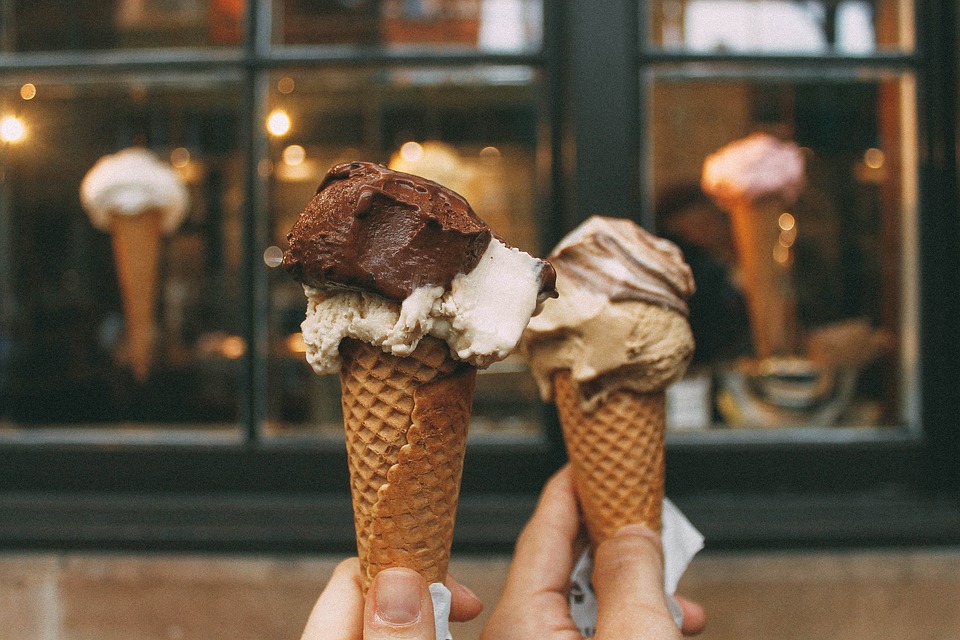 With this small ice cream parlor in the province of Verona, without seats, the ice cream maker Giovanna Bonazzi has won prizes all over the world. The most popular flavors are the ones dedicated to the area: Sbrisolona al Recioto and Il Bacio di Romeo e Giulietta (The Kiss of Romeo and Juliet). It's possible to order stuffed cones or take away ice cream pastries. If you want a takeaway, the minimum you can buy is 700 gr, but never mind because you will eat it anyway. If you happen to be near Verona, it's best to have ice cream and then take a walk along the nearby Adige, where you can find benches nearby.
Address: Piazza del Porto, 10 – Get directions
Telephone and contact: (+39) 3472103606 – Facebook page
Average cost of a portion: starting from €1.60 for a ball
3. Gelateria Pasticceria Badiani – Florence, Italy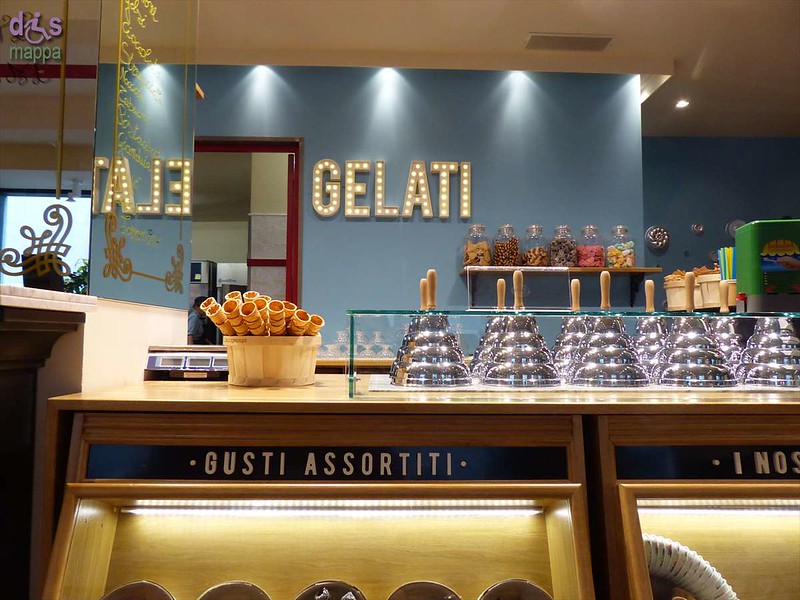 This beautiful pastry shop in Florence, after its success and awards, has also got its seat in the United Kingdom, delighting the English with the excellent ice cream by Paolo Badiani. He was practically born in the midst of ice cream and, as a matter of fact, this pastry and ice cream parlor has an ancient family tradition. The taste that has received more worldwide recognition is the Buontalenti, dedicated to the Florentine architect, which is made simply with cream, milk, eggs, sugar. The simplicity of taste always pays off. The restaurant also makes cakes and small pastries and guests can also sit inside to have a quick lunch.
Address: Viale dei Mille, 20 / R – Get directions
Telephone and contacts: (+39) 055578682 – Facebook page
Average cost of a portion: starting from €3.00
4. Beautiful Ice Cream Shop – Vancouver, Canada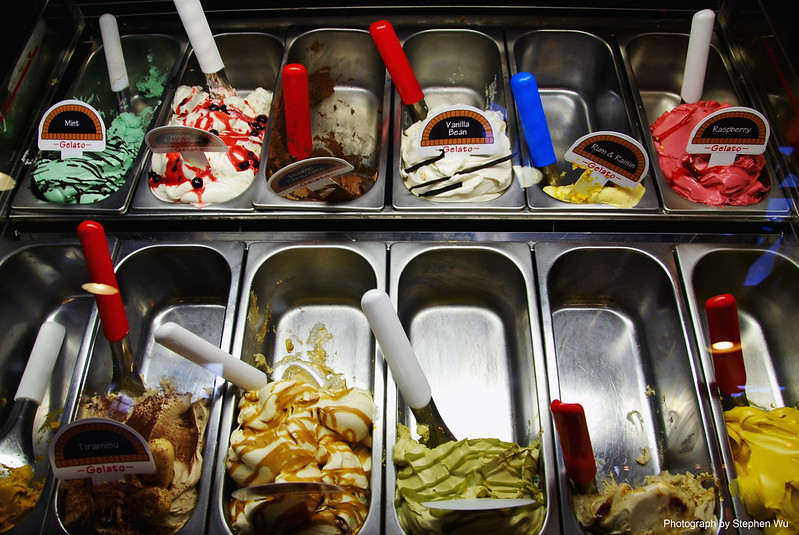 After three consecutive Italian representatives, we finally see an ice cream shop from another country. James Coleridge rightfully enters the top five, greatly improving the position gained in the past, thanks to the secrets he has managed to steal from the Italian ice cream makers. His ice cream parlor resembles the Italian ones in every way and James offers classic but also refined flavors such as saffron and the most popular among connoisseurs: salted caramel. However, the pecan walnut flavor in maple syrup, a typical Canadian product, brought the first prize to James in recent years, even in Florence.
Address: 1001, West Cordova Street – Get directions
Telephone and contact: (+1) 6045691010 – Facebook page
Average cost of a portion: starting at $8.00
5. VeroLatte – Vigevano, Italy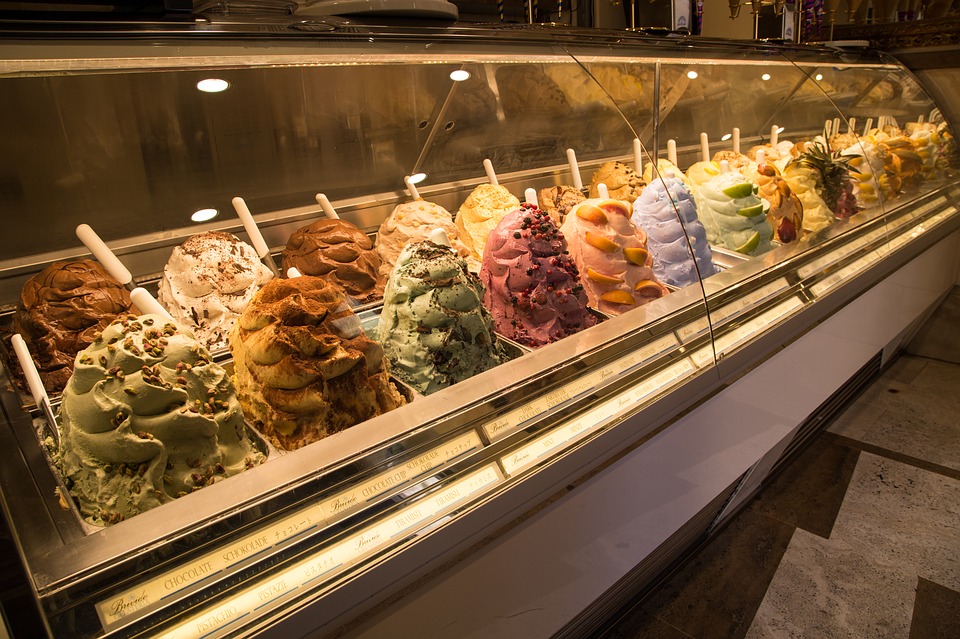 And, again, we go to Italy, to see the fifth-best ice cream shop in the world. This time, we go to Vigevano, to the authentic ice cream boutique, VeroLatte, which opened in 2015. Since its opening, the owner, Massimiliano Scotti, has won many awards by experimenting with very simple tastes, reminiscent of the childhood snacks' flavors. This is how the award-winning Rice & Milk was born. This ice cream parlor is also a pastry shop with an open laboratory, which serves breakfast with fresh croissants in the morning and you can also have lunch and an aperitif. Of course, if you find a bit of a queue outside, it's for ice cream, which is served in cone or cup. Massimiliano is very attentive to raw materials, using only natural and with a short supply chain ones, with preference to local products.
Address: via XX Settembre, 2 – Get directions
Telephone and contact: (+39) 3929417710 – Facebook page
Average cost of a portion: starting from €2.00
The Other Best Ice Cream Shops in the World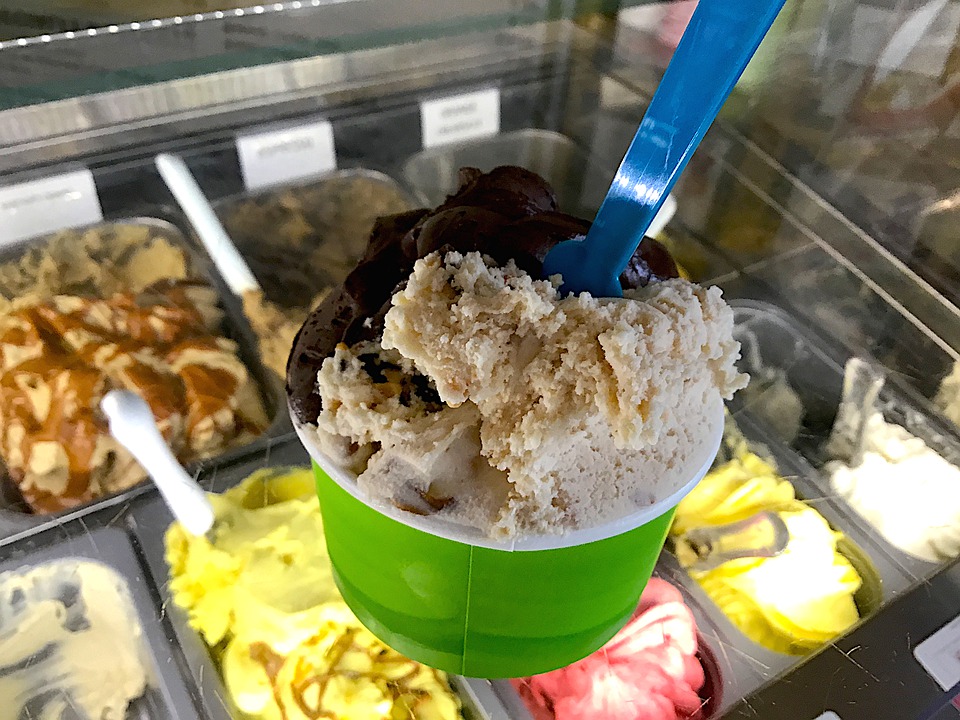 6. Il Cantagalli, via San Rocco 17 Lamezia – Terme, Italy
7. Véneta Italian ice cream, carrer de Ribera 7 – Valencia, Spain
8. Lodziarnia Limoni, Jarosława Dąbrowskiego 1 – Warsaw, Poland
9. Gelateria Gippino, piazza IV novembre 8 – Lastra a Signa, Italy
10. Cow & The moon, 181 Enmore Road – Sydney, Australia
11. Fiordipanna, piazza della liberty 36 – Cornaredo, Italy
12. Vero Coffee & Gelato, 2112 Ashland Avenue – Chicago, USA
13. Gelateria Cristallino, Fritzplatz 1 – Bad Tölz, Germany
14. Fabulous Ice Fires, 54E Dulwich Road – London, England
15. Gelateria Marea, via Miramare 7 – Manfredonia, Italy
16. Cadore, Avenida Corrientes 1695 – Buenos Aires, Argentina
17. Gelateria Gianni, via Monte Grappa 11 / a – Bologna, Italy
18. Gelateria Santini, Rua do Carmo 9 – Lisbon, Portugal
19. Creme Glacée, 59 Violet Avenue – London, England
20. Gelati d'Antan, via Nicola Fabrizi 37 / C – Turin, Italy
21. Moritz Eis, Vuk Karadzic 9 -Belgrade, Serbia
22. Cremeria Sottozero, Corso Vittorio Emanuele 83 – Reggio Calabria, Italy
23. The Art of Dessert, via Milano 22 – Vittuone, Italy
24. Bar Gelateria Italia 61, via Roma 50 – Oleggio, Italy
25. The Sweet Tale, via Donizetti 77 – Sesto Fiorentino, Italy
26. Gelati Conte, Kluftnerstrasse 143 – Friedrichshafen, Germany
27. Caffé Verbella, via della liberta 12 – Santa Croce sull'Arno, Italy
28. Cone Street, The Walk Jumeirah Beach – Dubai
29. SofficeMania, via dei Mille 6 – Canicattini, Italy
30. Paulo Gelateria, Podwale Staromiejskie 96/97 – Gdansk, Poland
31. Eiscafé Palermo, Hauptstraße 24 – Dessau-Roßlau, Germany
32. Gelateria Scarfò, Ålstensgatan 12 – Bromma, Sweden
33. Capitan Cono, via di Porta Cavallerri 117 – Rome, Italy
34. Gelato Studio, Wolności 235 – Zabrze, Poland
35. Sweet Hell, Hauptstraße 311 – Strasshof an der Nordbahn, Austria
36. Gelateria Baldi, via Carlo Levi 19 – Agliana, Italy
37. Gran Caffé patisserie Gelateria, via della marina 4 – Ostia Lido, Italy
38. Bar Gelateria Lucchese, piazza San Domenico 11 – Palermo, Italy
39. Dolcemente Cafeteria, Corso Italia 35 – Trino, Italy
40. Gelateria Giavazzi, via Mario Cereda 14 – Rivolta d'Adda, Italy
41. Tempest of tastes, via del Pigneto 191 – Rome, Italy
42. Eiscafé Gusto Mosena, Osterstraße 10 -Hameln, Germany
43. Gelatorino, 2 Russel Street – London, England
44. Eiscafé Purogelato, Hauptstraße 149 – Heidelberg, Germany
45. Czekoladowy Cukierna, Jana Sawy 10 – Lublin, Poland