\
Whether you appreciate artwork or not, paintings have always fascinated us if not for what is painted, then for their price. Many paintings have, in fact, been targets of robbery exactly for their worth. Indeed, some paintings have a price we can't even imagine.
What do you think, which are the most expensive paintings in the world? What's their worth?
Let's find this out!
15. False Start: $84.6 million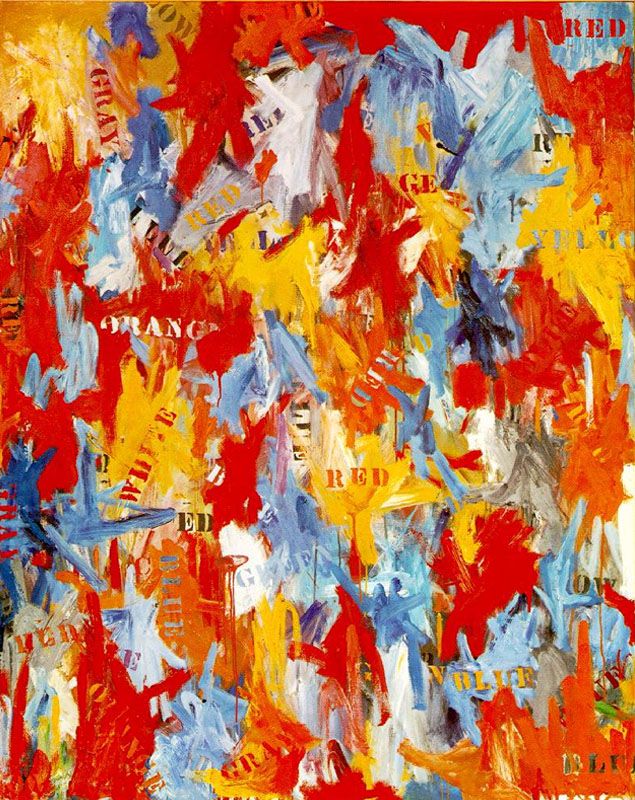 Author: Jasper Johns
Date: 1959
Technique: oil on canvas
Dimensions: 137×170 cm
Current Owner: Sold by David Geffen to Kenneth C. Griffin in 2006
This work is by the American artist Johns, exponent of the New Dada, an American artistic movement close to the New French Realism. According to this form of expression, objects of common use must be inserted in the work of art, thus overcoming the problem of reproducing reality. Jasper Johns was elected Honorary Academician of the Academy of Drawing Arts in Florence.
14. Pierrette's Wedding: $84.8 million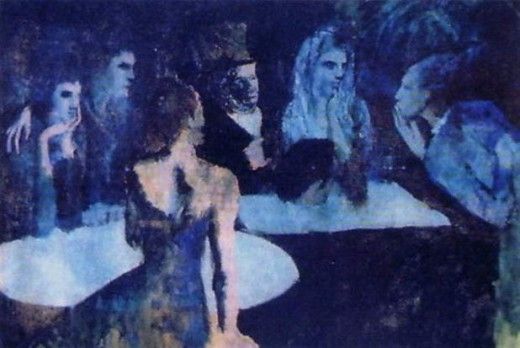 Author: Pablo Picasso
Date: 1905
Technique: oil on canvas
Dimensions: 115×195 cm
Current owner: work sold by Fredrik Roos to Tomonori Tsurumaki in 1989
It's considered the last work of Picasso's Blue Period (1901-1904), a moment that corresponds to a difficult phase in the artist's life who suffered from loneliness after the suicide of his brotherly friend Casagemas. The subject of this work is the "marriage of convenience", also treated by Francisco Goya in a famous painting. The young and delicate Pierrette marries her rich, old and ugly impresario. Pierrette faces the Harlequin, who sends her a kiss, and, surprised, puts her hand to her mouth while her husband stares at the insolent. The anguished atmosphere of this sad wedding is rendered by the cold shades and the vivid light.
13. 1976 Triptych: $85.5 million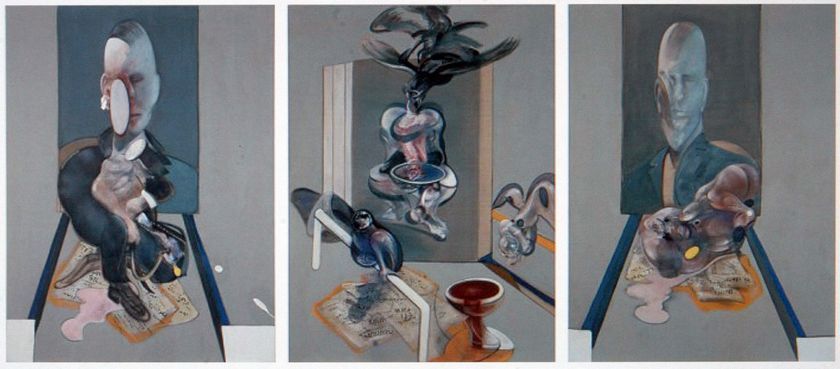 Author: Francis Bacon
Date: 1976
Technique: oil and pastels on canvas
Dimensions: each of the 3 canvases measures 198×147.5 cm
Current owner: bought by Roman Abramovich in 2008
An important, if not fundamental, work in Bacon's artistic life to which even a monographic essay has been dedicated. An unusual number of figurative elements and construction as crooked as it's ostentatiously organized is immersed in a cloud of possible literary allusions. The main theme is the curse of the body, which the artist perceives as millennial.
12. Massacre of the Innocents: $90.9 million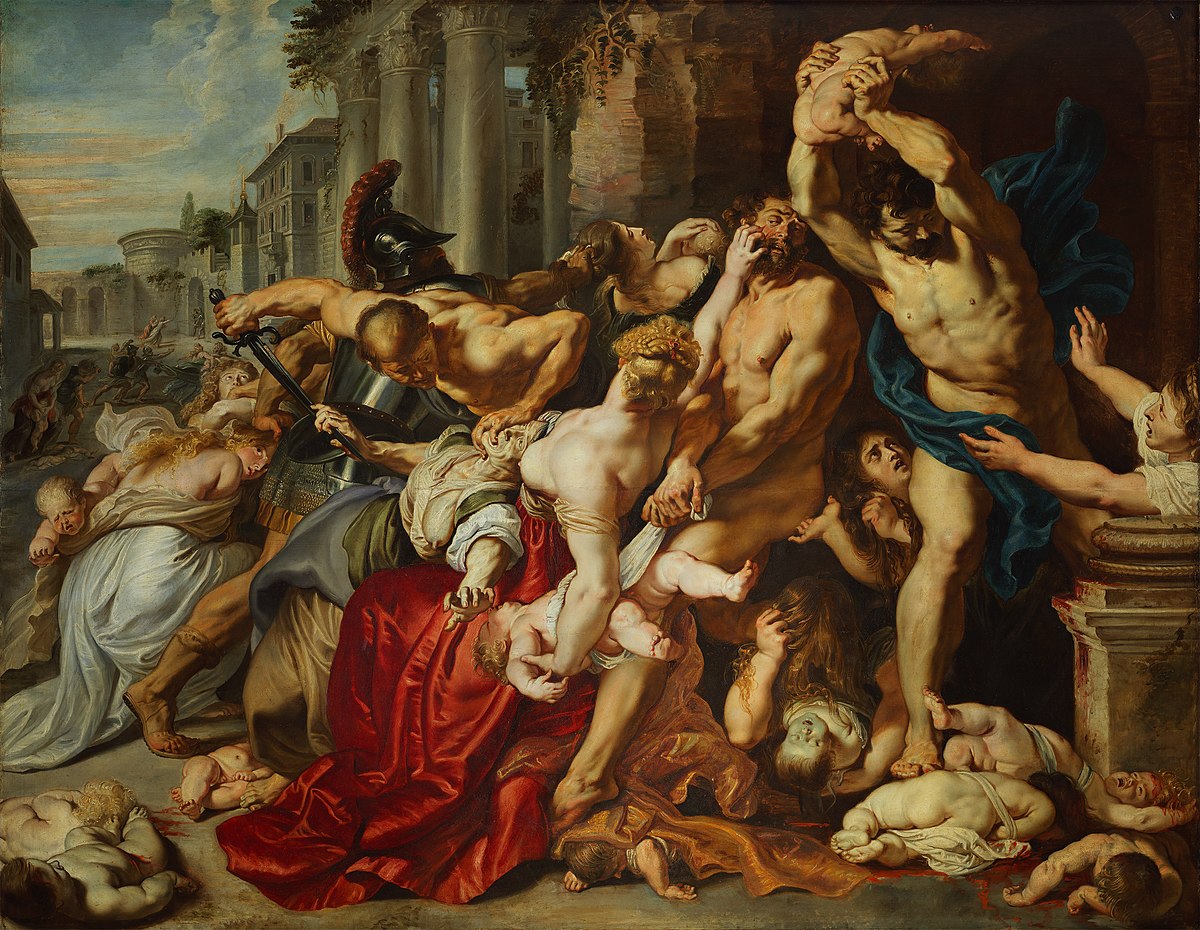 Author: Peter Paul Rubens
Date: 1611
Technique: oil on canvas
Dimensions: these are two works of 182×140 cm
Current owner: sold by an Austrian family to Kenneth Thompson in 2002
The work tells a tragic and powerful vision, rich in details to the extent that the picture seems almost alive in the eyes of the viewer. This masterpiece represents "the massacre of the innocents", an episode from the Gospel. Herod the Great, king of Judea, orders a massacre of children in order to kill Jesus, of whose birth he has previously been informed. This painting has long been forgotten and was believed to be the work of a minor artist because of toa cataloging error in a previous imperfect transcription. That's why the owner has relegated it to a small room.
11. Portrait of Adele Bloch Bauer II: $93 milions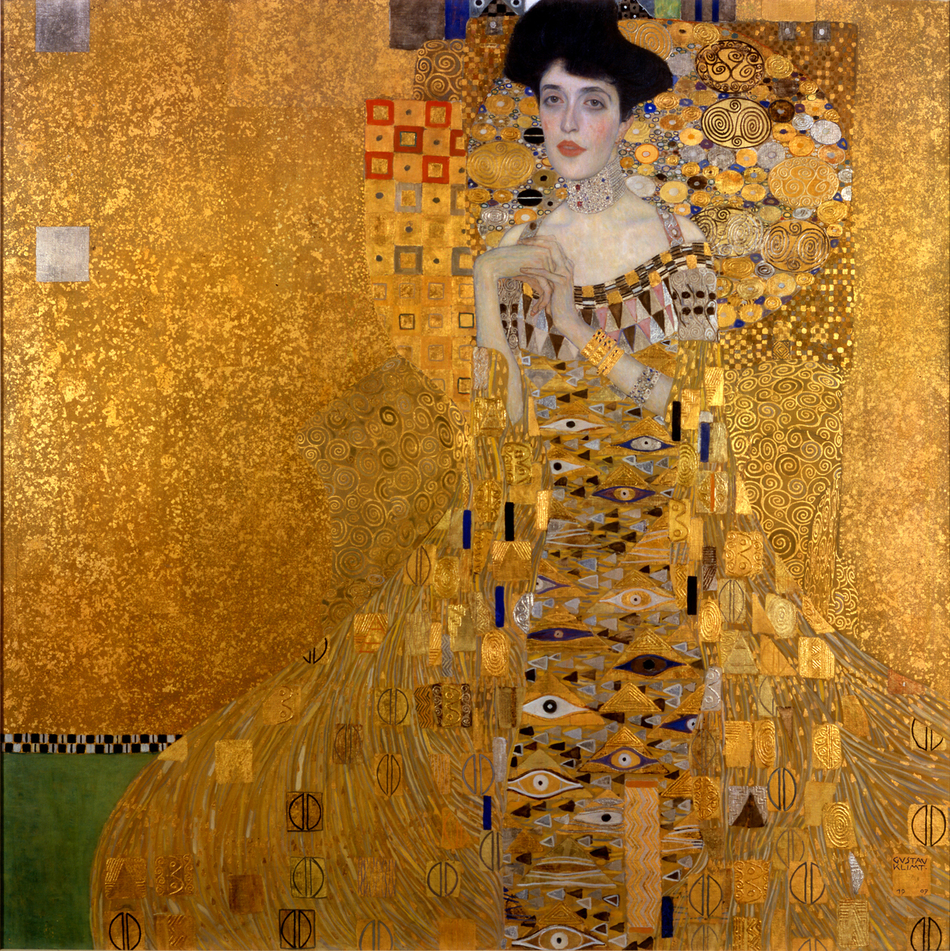 Author: Gustav Klimt
Data: 1912
Technique: oil on canvas
Dimensions: 190×120 cm
Current owner: sold by Maria Altmann in 2006 to an anonymous buyer for the public
It is the second version of a famous work by the same author and his Golden Period, in which he transfigured the image of the model into an unattainable and timeless pagan idol. In this painting, however, the subject returns to being an elegant woman of her time, dressed in fashionable clothes. The ornamental component is still accentuated and the flat background resembles a series of overlapping tapestries.
10. Self-portraits: $93,5 million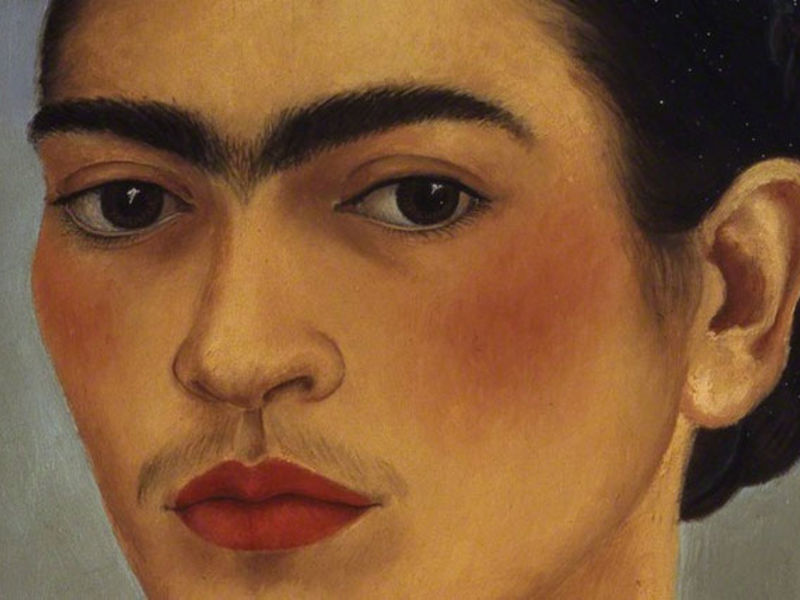 Autore: Vincent Van Gogh
Data: 1886 and following years
Technique: oil on canvas
Dimensions: not known
Current owner: anonymous buyer for the public
Van Gogh painted many self-portraits during his lifetime. He painted himself 37 times between 1886 and 1889. In all these works, the painter's gaze is almost always directed away from the observer. Even when it's fixed, it seems to be looking away. The paintings vary in intensity and color and some portray the artist with a beard and others without. In this case, the 4 works show the painter in a bearded version.
9. Portrait of Joseph Roulin: $99,7 million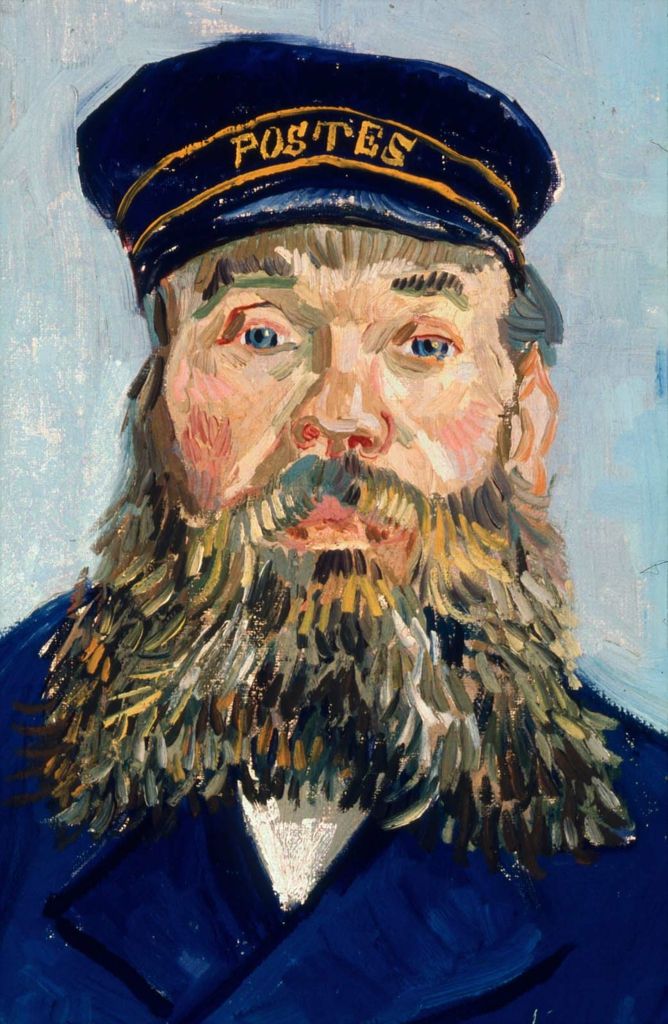 Author: Vincent Van Gogh
Data: 1889
Technique: oil on canvas
Dimensions: 81,3×65,4 cm
Current owner: sold to the Museum of Modern Art in New York (USA) by a private collector in 1989
The man in uniform is Joseph Roulin, a postman from Arles and a good friend of Van Gogh. He is portrayed 6 times in total, alone or in the company of family members with whom Van Gogh was in a good relationship. Roulin's wide, Augustine, is portrayed in the La Berceuse canvas. Roulin wears the typical postman uniform. His face, serene and ruddy, is framed by a thick beard. In a letter to his brother Theo, Vincent compared the postman to Socrates.
8. Dora Maar with a Cat: $100,7 million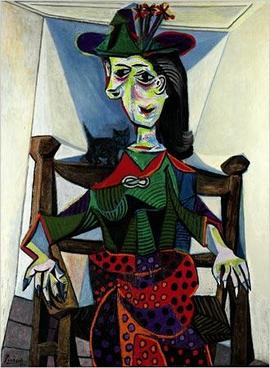 Author: Pablo Picasso
Data: 1941
Technique: oil on canvas
Dimensions: 128,3×95,3 cm
Current owner: sold by the Gidwitz family in 2006 to an anonymous buyer for the public
In this work, Picasso portrays his young lover with a black cat on her shoulder. It's the second Picasso painting auctioned with the highest value after the "Boy with a Pipe", auctioned $104,2 million).
7. Iris: $101,2 million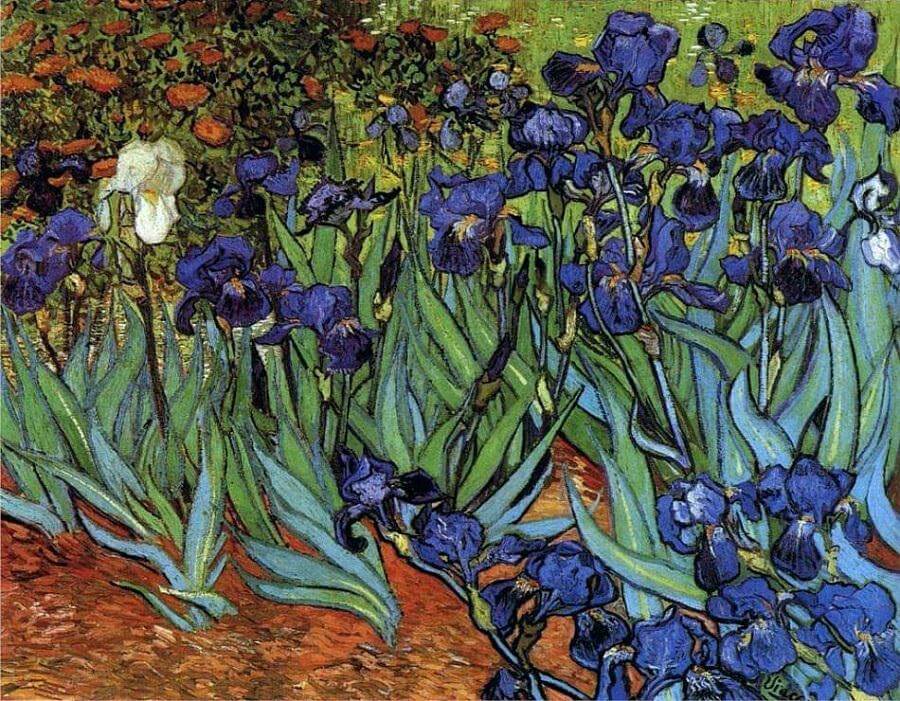 Author: Vincent Van Gogh
Date: 1889
Technique: oil on canvas
Dimensions: 71×93 cm
Current owner: purchased by Alan Bond in 1987
It is one of the first works from this artist during his stay in the hospital of San Paul-de-Mausole in Saint-Rémy a year before his death. Van Gogh considered this work a study, although his brother Theo judged it positively and sent it to the annual exhibition of the Society of Independent Artists. He wrote to Vincent about the exhibition: "Irises are a studio full of air and life".
6. Boy with a Pipe: $117,6 million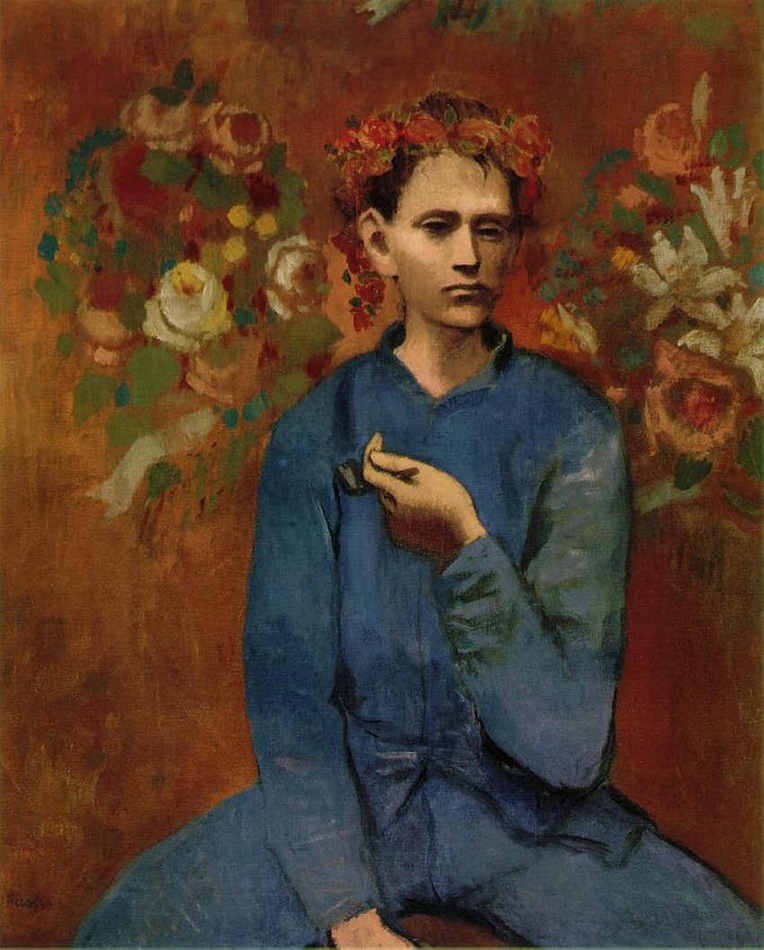 Author: Pablo Picasso
Date: 1905
Technique: oil on canvas
Dimensions: 100×81 cm
Current owner: sold in 2004 to an anonymous buyer for the public
This work was created by the artist after setting in his residence in Montmartre, Paris. The canvas portrays a little boy, known as Petit Lous, who was wandering around the Spanish painter's studio. The gray skin tones make the boy look sick and help create a decadent vibe. The deep red of the rose crown strongly contrasts with the muted colors of the rest of the work.
5: Ball at the Moulin de la Gallete: $127,4 million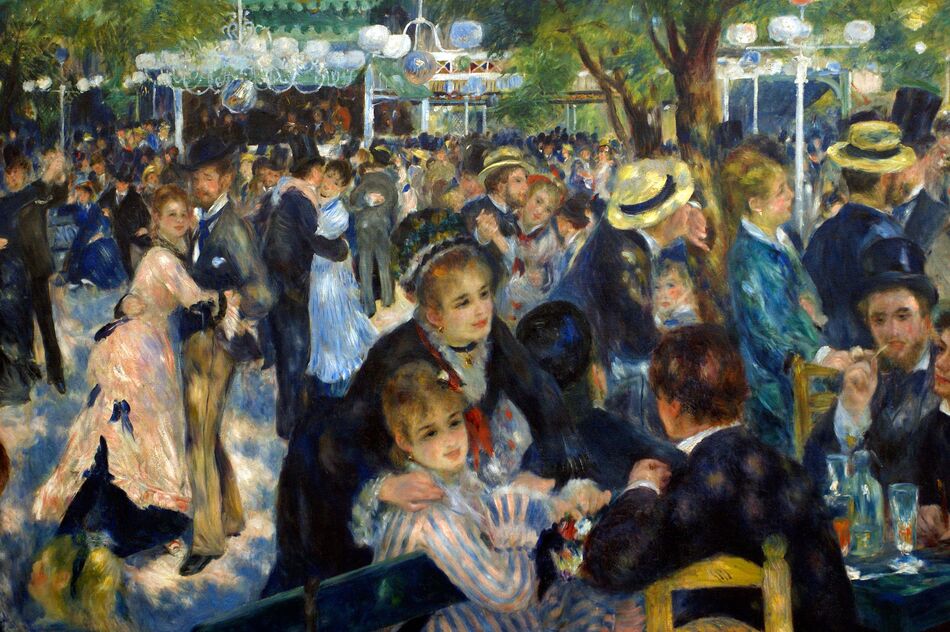 Autore: Pierre-Auguste Renoir
Date: 1876
Technique: oil on canvas
Dimensions: 131×175 cm
Current owner: sold by Betsey Whitney to Ryoei Saito in 1990
Renoir was a master of grasping ordinary everyday events. In this masterpiece, he fixed a time of Parisian life in an atmosphere of happy abandon, portraying the carefree and the taste of the Beautiful Era (Belle Époque). The Moulin de la Galette, a place set up in an old mill, was located at the top of the hill of Montmartre, the artists' quarter. The name of the place referred to sweets (in french – galettes) which were offered as a drink included in the entire price of 25 cents. Renoir attended this event for 6 months to be able to seize the unbridled joy that he will masterfully express in this painting.
4. Portrait of Doctor Gachet: $134,6 million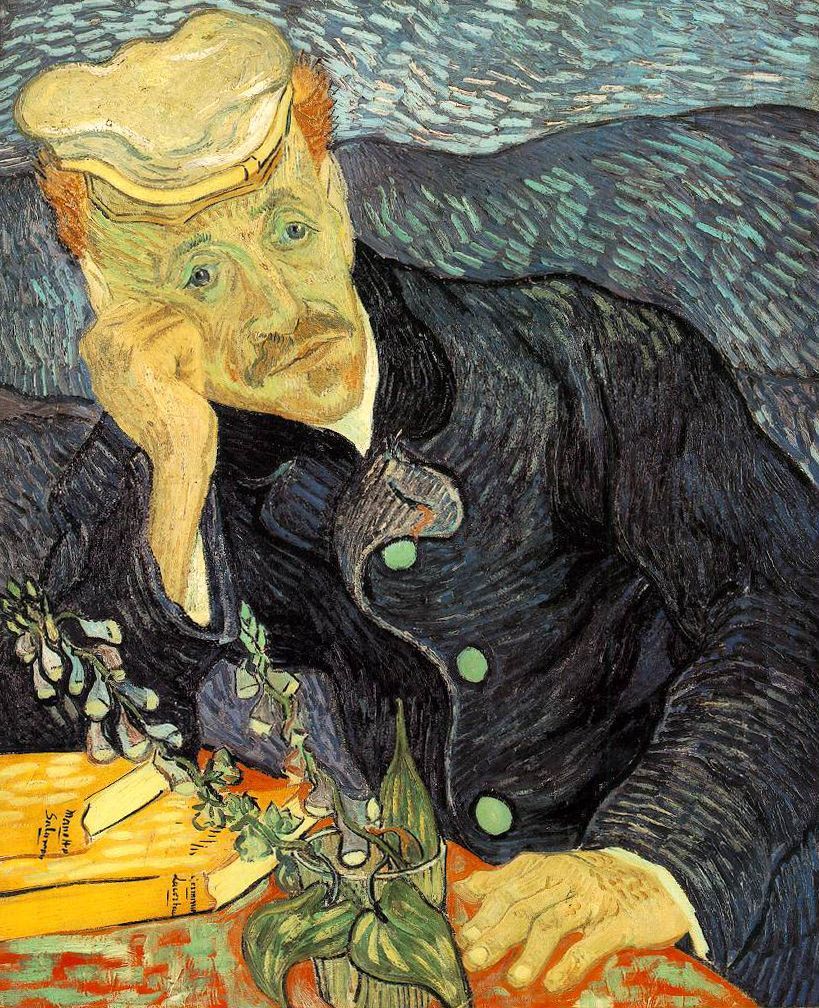 Author: Vincent Van Gogh
Data: 1890
Technique: oil on canvas
Dimensions: 68×57 cm
Current owner: sold by the Kramarsky family to Ryoei Saito in 1990
Paul Gachet was an art-loving psychiatrist. He met Vincent van Gogh through Theo (Vincent's brother) and they two immediately found themselves in harmony in the analogous vision of art. The doctor made himself available to pose for the artist who had been looking for a model to portray from life for a long time. Working in communion on the realization of the work, the two obtained an extraordinary result. The doctor was so pleased that he wanted a copy of the painting to be made. The painting is extremely innovative because Van Gogh here abandons the static and conventional poses of the previous paintings. In a letter addressed to his colleague and friend Paul Gauguin, he wrote that the doctor's sad face is "the disillusioned expression of our time".
3. Portrait of Adele Bloch Bauer I: $142,8 million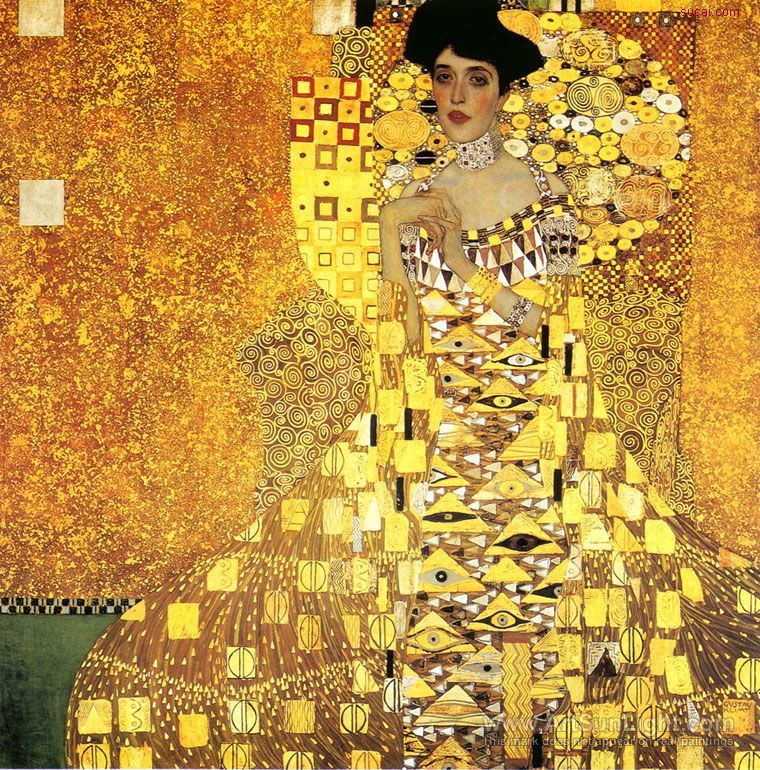 Author: Gustav Klimt
Date: 1907
Technique: oil on canvas
Dimensions: 138×138 cm
Current owner: sold by Maria Altmann to Ronald Lauder & Neue Galerie in 2006
The first of the two homonymous paintings is considered the last and most representative work of the author's Golden Period. After being stolen by the Nazis along with all the belongings of the Bloch-Bauer family, the work was claimed decades later by Adele's granddaughter, who has escaped the persecution of the Jews, who finally managed to get back the painting into possession after a legal procedure. The painting portrays Adele Block-Bauer, daughter of the entrepreneur Maurice Bauer, married to the son of Baron Bloch, a very important sugar industrialist thanks to whom she consecrated her social affirmation. Adele is set in a vibrant background of light that creates a distinctively two-dimensional style.
2. Woman III: $145.4 million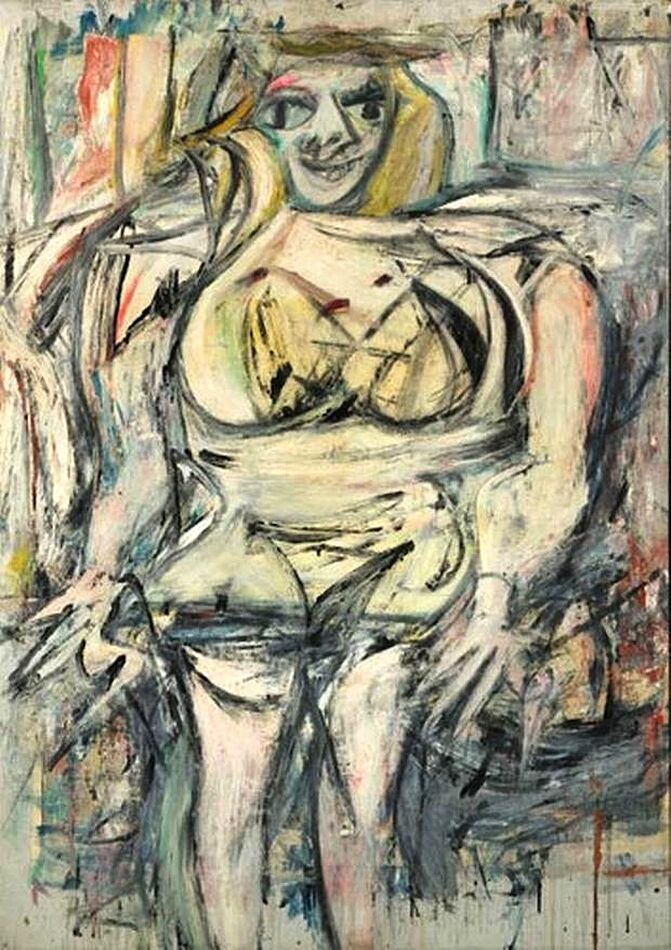 Author: Willem de Kooning
Date: 1953
Technique: Oil on canvas
Dimensions: 172.7×123.2 cm
Current owner: sold by David Geffen to Steve Cohen in 2006
It's part of a series of 6 paintings, created between 1951 and 1953. The abstract work is by the Dutch-American expressionist, Willem de Kooning, who created this series of paintings with the woman as a central theme.
1. No. 5 – 1948: $148.1 million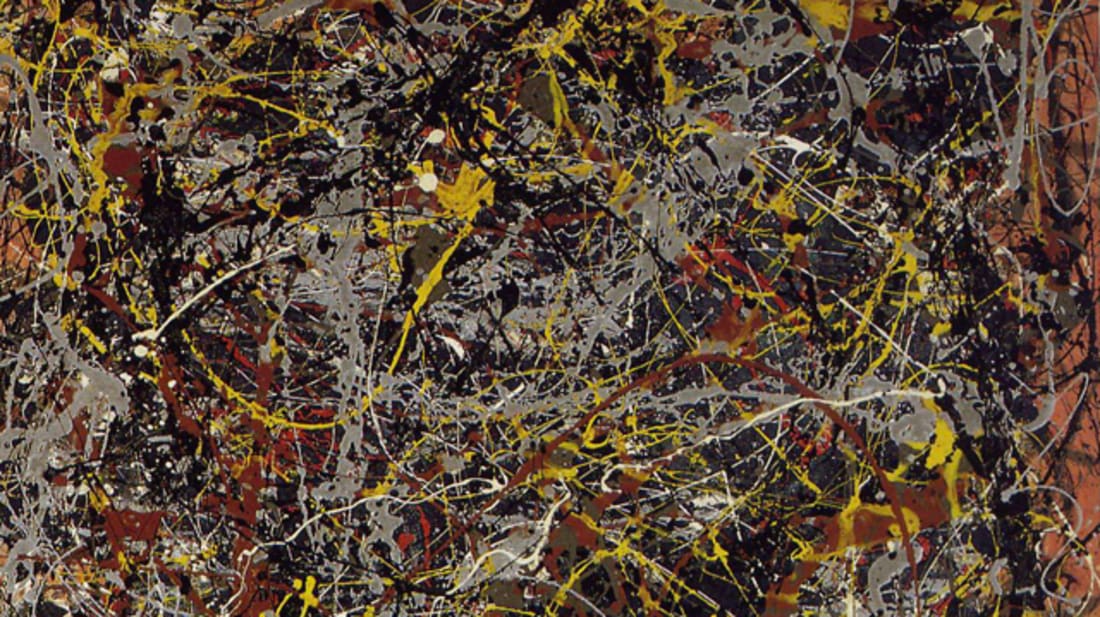 Author: Jackson Pollock
Date: 1948
Technique: oil on fiberboard
Dimensions: 2.4×1.2 m
Current owner: sold by David Geffen to David Martinez in 2006
An innovative work of its kind, created with synthetic colors and resins cast on the support used as a canvas. Gray, brown, white, and yellow create a sort of net that to many viewers appears to be the intertwining of some bird's nest. This abstract creation of the great Pollock is of truly enormous value.