While waiting in line at the post office or bank, at the doctor, or when you get stuck in traffic, you have probably wished to live in a small village lost in the mountains. And, that's great because there aren't a lot of people nor crowdedness. However, big cities guarantee more opportunities and entertainment options, although sometimes they can be terribly stressful, especially if they have nearly one million inhabitants. Too much, right?
Well, there are many cities like those in Italy and if you plan to move there or just want to stay for a while, exploring the country, you should know which they are. That's why we've prepared a list of the 10 most populous cities in Italy. Let's check them out!
NOTE: The ranking is based on the most recent statistical data available on the ISTAT website.
| | | |
| --- | --- | --- |
| City | Inhabitants | Density |
| Catania, Sicily | 311,620 | 1,704 inhabitants per sq. km |
| Bari, Puglia | 323,370 | 2,755 inhabitants per sq. km |
| Florence, Tuscany | 380,948 | 3,723 inhabitants per sq. km |
| Bologna, Emilia Romagna | 389,261 | 2,763 inhabitants per sq. km |
| Genoa, Liguria | 580,097 | 2,414 inhabitants per sq. km |
| Palermo, Sicily | 668,405 | 4,162 inhabitants per sq. km |
| Turin, Piedmont | 882,523 | 6,788 inhabitants per sq. km |
| Naples, Campania | 966,144 | 8,117 inhabitants per sq. km |
| Milan, Lombardy | 1,366,180 | 7,520 inhabitants per sq. km |
| Rome, Lazio | 2,872,800 | 2,232 inhabitants per sq. km |
10. Catania, Sicily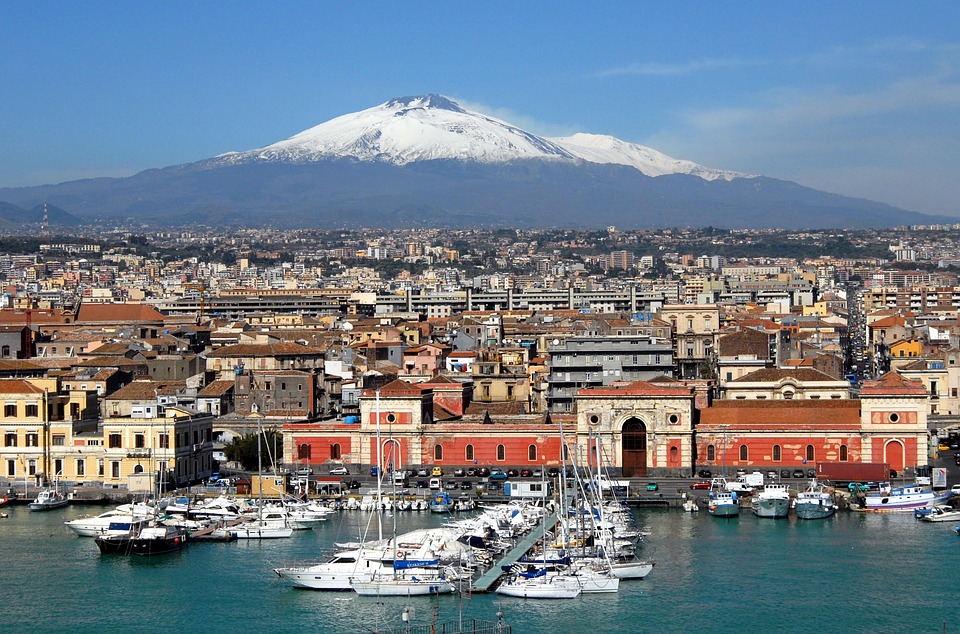 Population: 311,620 inhabitants
In short, to get a prescription written by your doctor in Catania, you risk losing an entire morning. However, beyond some typically Italian organizational problems, Catania remains one of the most beautiful cities in the country, a splendid example of Sicilian Baroque art.
9. Bari, Puglia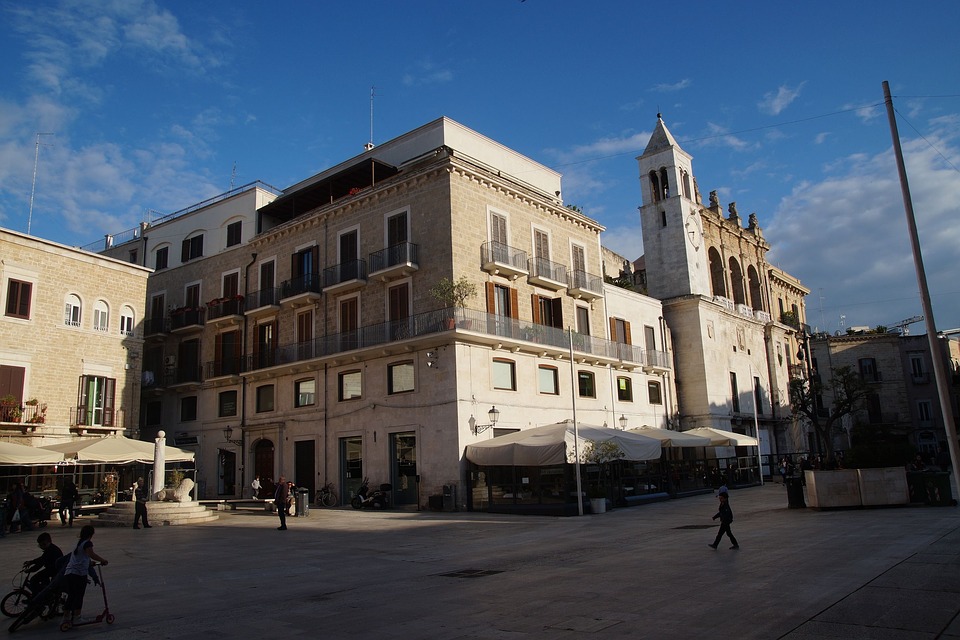 Population: 323,370 inhabitants
In the 9th place, we find the fabulous Bari, a city of sea and faith inhabited by over 320 thousand people. Bari is a mercantile city, historically in close contact with Middle Eastern and Eastern European civilizations.
8. Florence, Tuscany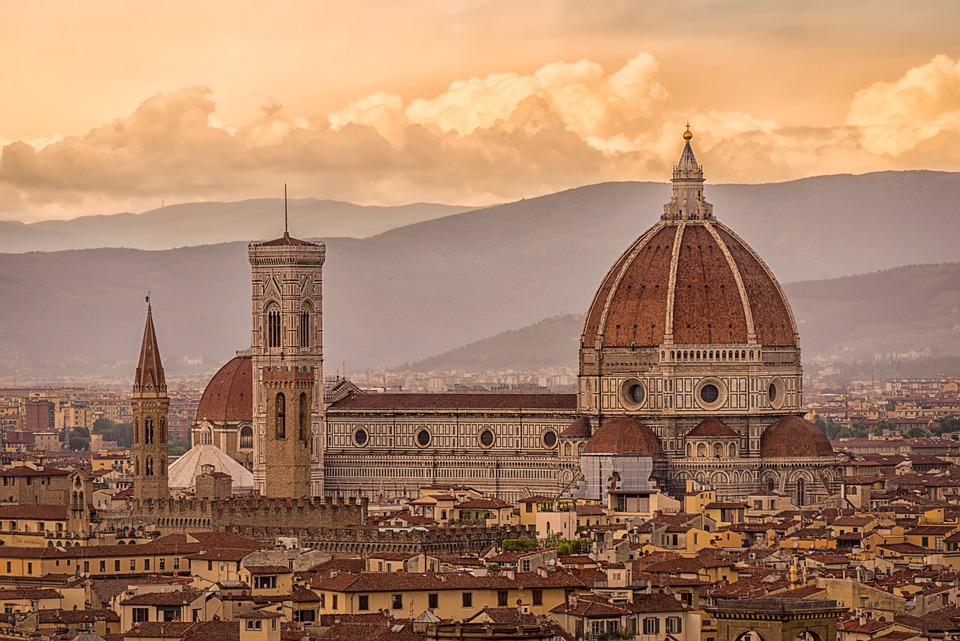 Population: 380,948 inhabitant
The beautiful Florence occupies the 8th place. Together with Prato and Pistoia, it constitutes a metropolitan area that has over one and a half million inhabitants. In the 70s, the municipality reached its demographic peak, reaching 458 thousand residents.
7. Bologna, Emilia Romagna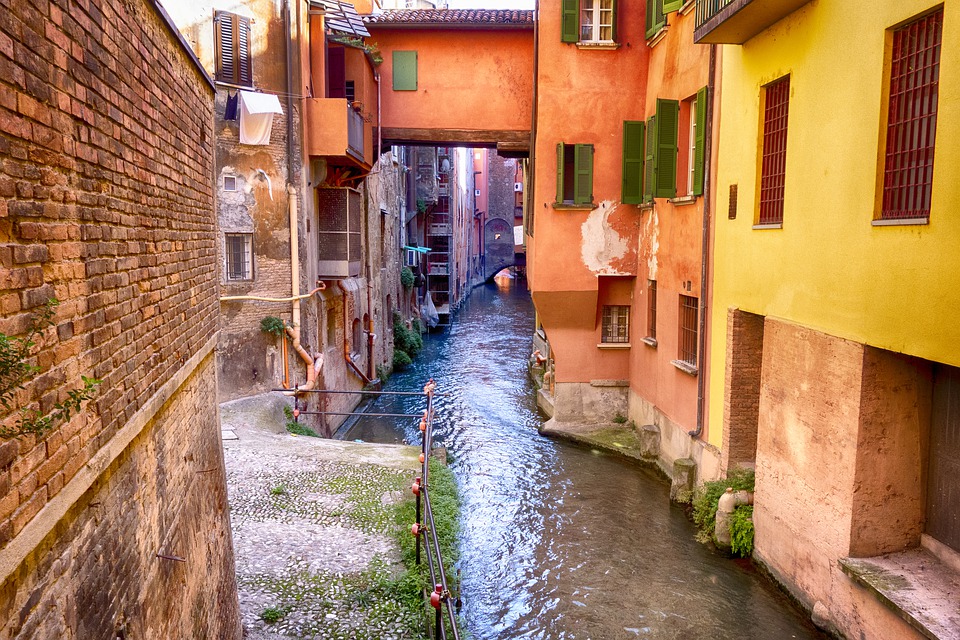 Population: 389,261
Bologna is a historic university city, inhabited by a large number of students that make it a particularly lively cultural and social center. It's the hometown of the Alma Mater Studiorum, the oldest university in the world. Bologna is also particularly appreciated from a tourist point of view, not only for its artistic and monumental riches but also for its traditional cuisine.
Fun fact: In 2000, it was among the European capitals of culture.
6. Genoa, Liguria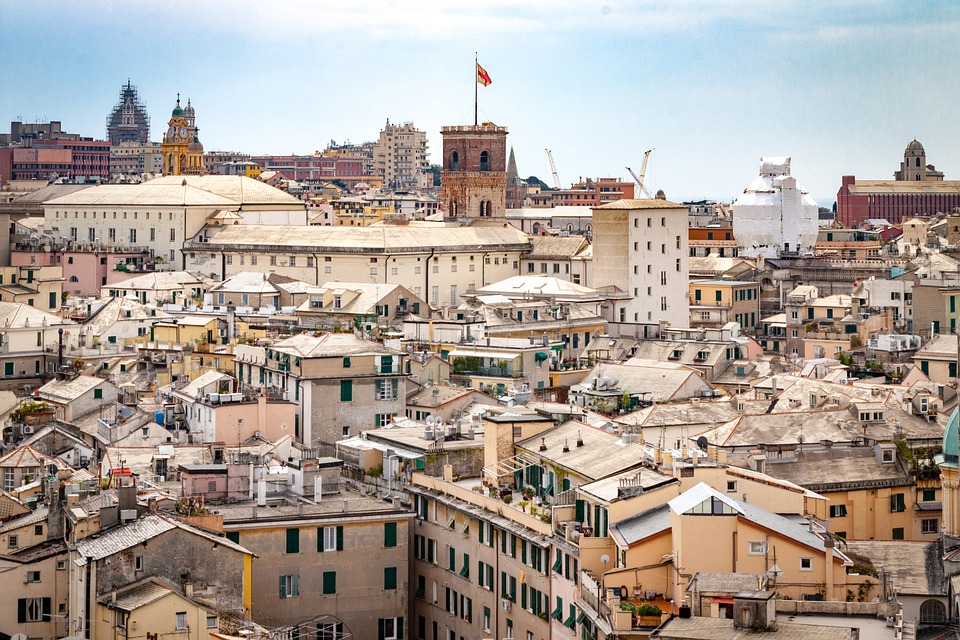 Population: 580,097 inhabitants
The Municipality of Genoa has over half a million residents, but its urban agglomeration has a population of almost 870,000 inhabitants. Also known as "La Superba", it was a very important Maritime Republic, the hometown of Christopher Columbus.
5. Palermo, Sicily
Population: 668,405
In the top 5, we find Palermo, the capital of Sicily. Here, important civilizations of the past such as Greeks, Phoenicians, Arabs, and Normans meet; civilizations whose artistic and cultural traits are intertwined, thus creating a truly unique atmosphere.
The city turns out to be as beautiful as it is chaotic, especially when it comes to street traffic. Driving in Palermo is a real hell!
4. Turin, Piedmont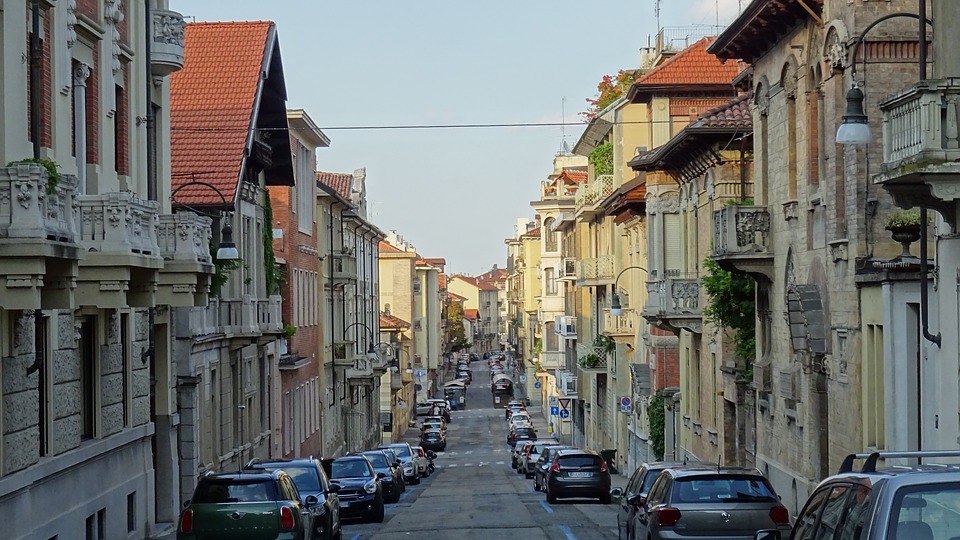 Population: 882,523
The first capital of the Kingdom of Italy is the fourth most populous city and the third economic-productive center in the country. Nearly the podium, with just under 900 thousand inhabitants, Turin, even today is a very important cultural, artistic, scientific, and economic hub.
3. Naples, Campania
Population: 966,144
It is the most populous city in southern Italy. As Neapolitans say, "See Naples and then die", you should visit this crowded city at least once in your life. It is truly magnificent: the Campania capital makes you dream. Here, too, the streets are busy with motorists accustomed to driving rather recklessly, but, fortunately, citizens can count on the metropolitan transport network, which boasts one of the most beautiful stations in Europe: the Toledo station. With such a beautiful metro station, traveling by public transport is arguably less of a hassle.
2. Milan, Lombardy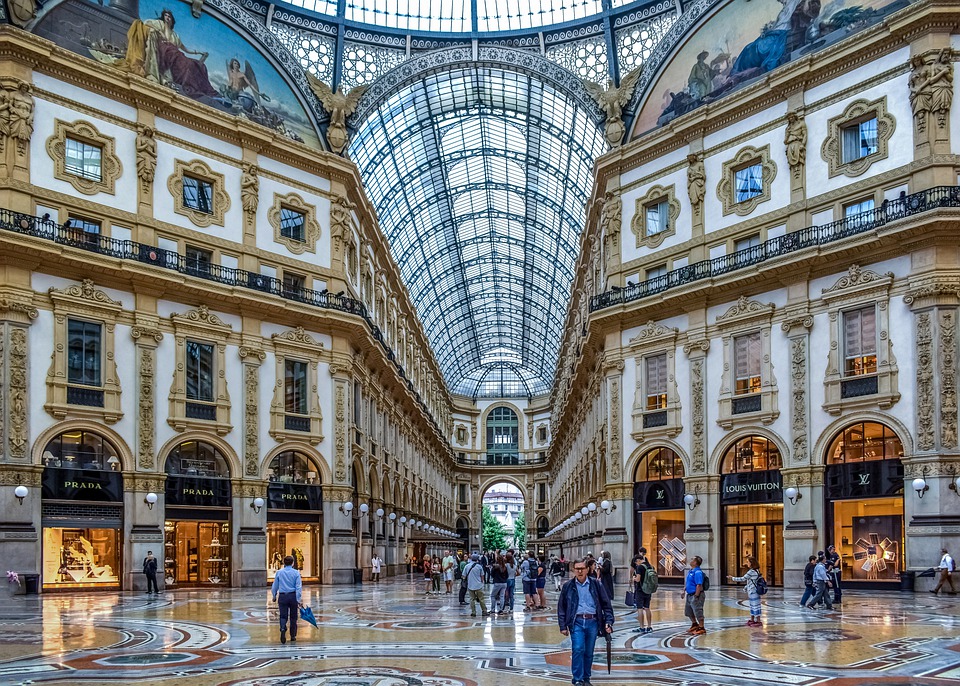 Population: 1.36 million inhabitants
Milan is the second-most populous Italian city with 1.36 million residents. It is considered the economic capital of Italy, a commercial center for the fashion and industrial design sector. "The only Italian global city, like all of the world metropolises, is full of good and bad: shopping in Corso Buenos Aires is fantastic, but staying in the checkout line for hours not so much. Although Milan isn't the city with the most inhabitants in Italy, its region, Lombardy, is by far the most populated.
1. Rome, Lazio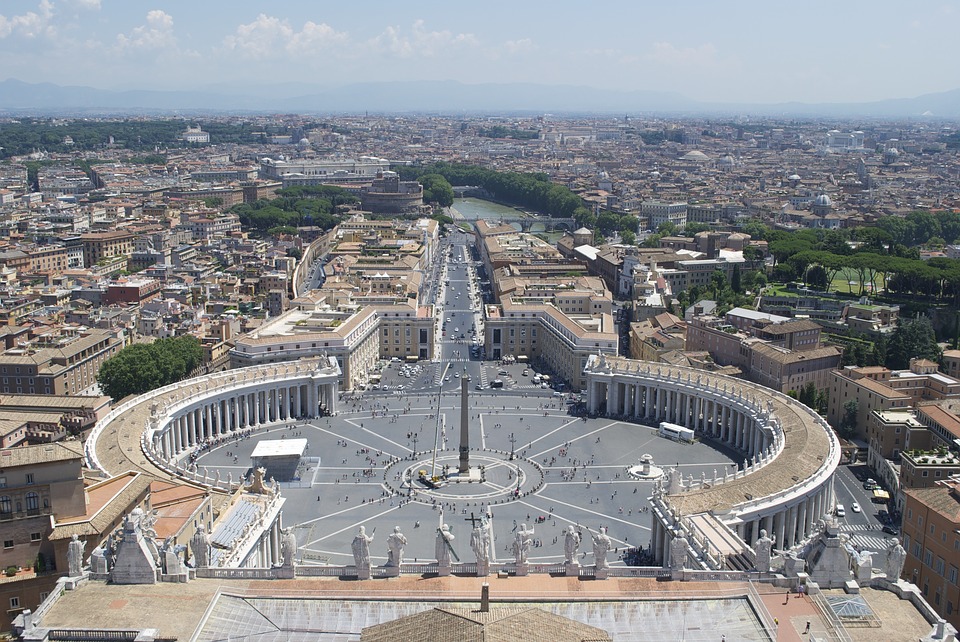 Population: 2.87 million inhabitants
Rome, apart from being the most populated Italian city, it's the fourth most populated city in Europe right after London, Berlin, and Madrid. According to the 2014 census, the number of inhabitants was 2,874,038. Regardless of the crowdedness, everyone should visit Rome at least once in their life because it's one of the most beautiful Italian cities, very rich in history and art.