Do you love bicycles and would like to combine a visit to some European city with your favorite means of transport? Exploring a city pedaling with the wind in your hair is a unique experience! Also, the bike is green and eco-friendly, therefore ideal for not only urban routes but also in the midst of nature.
In the Old Continent, there are numerous places where "cycling" is a lifestyle. The ideal cities for those who love cycling are metropolitan locations that offer excellent and very long cycle paths, splendid landscape views, infrastructure for cyclists, and bike-sharing services. Here are the 10 best bike-friendly European cities. Choose your favorite and enjoy your ride!
10. Paris, France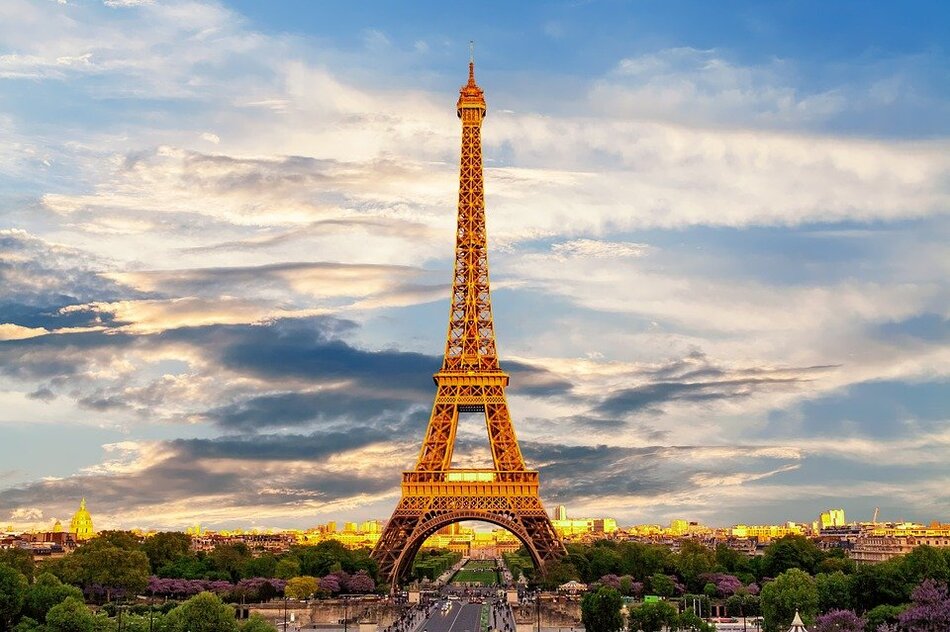 The French capital is one of the most suitable European metropolises for those who love cycling. The city, in fact, is carrying out a series of large investments in the bike-sharing system. The present service is called Velib and has been active since 2007. Everyone can use it, residents and tourists. It offers various solutions to rent one of the bikes on the Parisian streets. The system currently offers over 20,000 vehicles in approximately 1,800 rack stations. Think how wonderful would be to enjoy the most romantic city in Europe pedaling gracefully and lightly, even better it's a spring day in bloom… Merveilleux: c'est parfait!
9. Ljubljana, Slovenia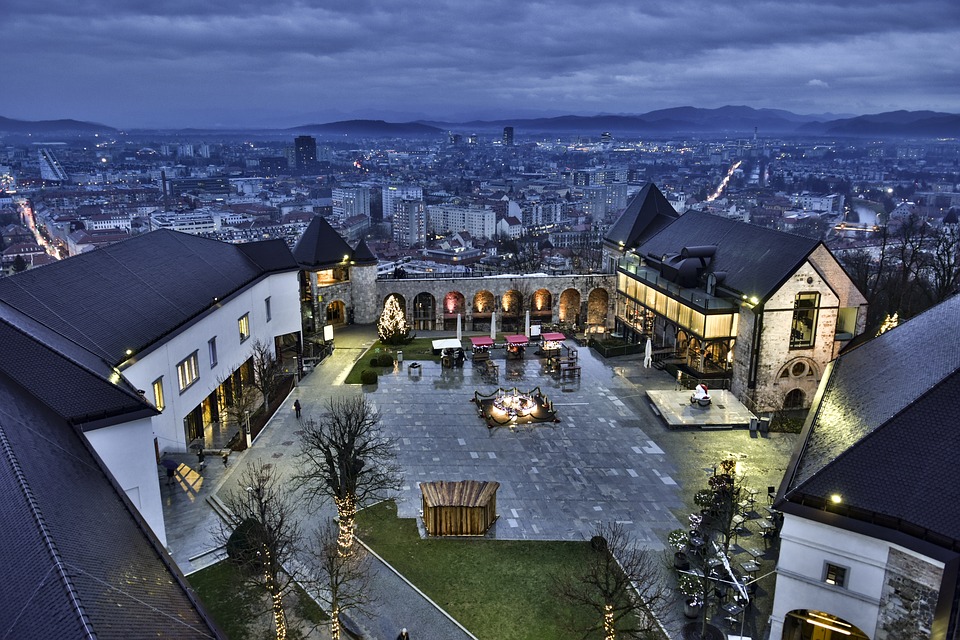 A city you don't expect to find in this ranking! But, Ljubljana holds the title of European Green Capital Award 2016, and its administrations are investing in bikes, and want to continue to do so. The particular care and attention to bike-friendly infrastructures are constantly growing to the extent that the efficient bicycle rental system of the Slovenian capital is a source of pride. Taking into account that Ljubljana is a pretty town on a river, very lively from a cultural point of view, it's incredibly beautiful to explore it on a bicycle!
8. Barcelona, ​​Spain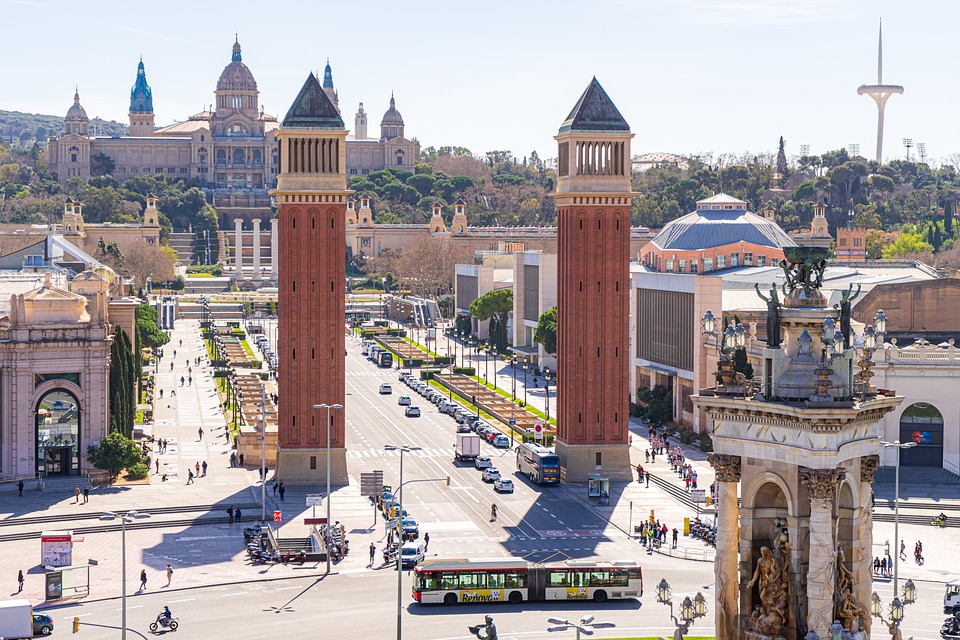 For some time, the Catalan city has been taking steps to improve its bike-sharing service, but in recent years Barcelona has experienced a real cycling boom: an exploit of cycle paths and a significant strengthening of the rental system of bikes. In addition to the Bicing network of public bicycles, it is now possible to rent electric ones. Cycling is the best way to visit the city, admiring the monuments, the port, the beach, and the specific characteristics of its neighborhoods. Try it: you won't regret it!
7. Vienna, Austria
Vienna is great for cycling! The Austrian capital offers more than 1,200 km of cycle paths, public bike-sharing, preferential lanes for cyclists, and bicycle transport is permitted on the underground. Not enough for you? Thanks to the investments made, the cycle paths have also been extended beyond the urban boundaries. Do you know how spectacular the Viennese countryside is? If the answer is no, then rent a bike and go explore it!
6 Berlin, Germany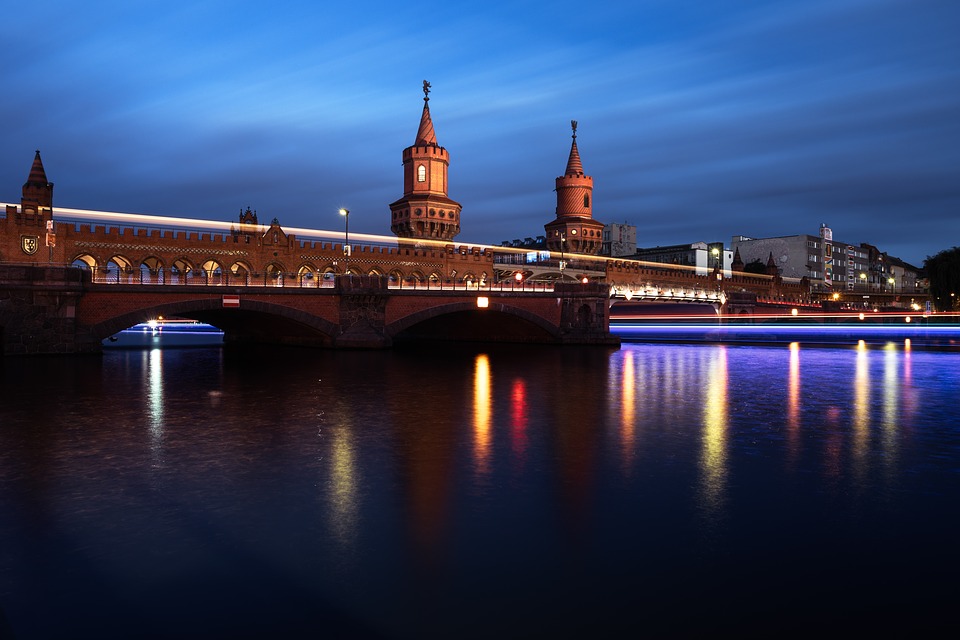 Berlin is a perfect city for those who love cycling. Students, workers, and many tourists use the bike to move from one neighborhood to another. It's estimated that there are more than 400,000 urban cyclists every day for 160 kilometers of cycle paths scattered around the city. In addition, there is bike parking pretty much everywhere. The "Call a bike" service allows you to borrow a bicycle for short distances and then return it to one of the various depots.
In a city so crowded with people intent on pedaling, even the traffic lights are bike-friendly: all are equipped with a light signal for cyclists. In short, if you love cycling, big cities, and contemporary artistic and cultural effervescence, Berlin is the right city for you!
5. Bordeaux, France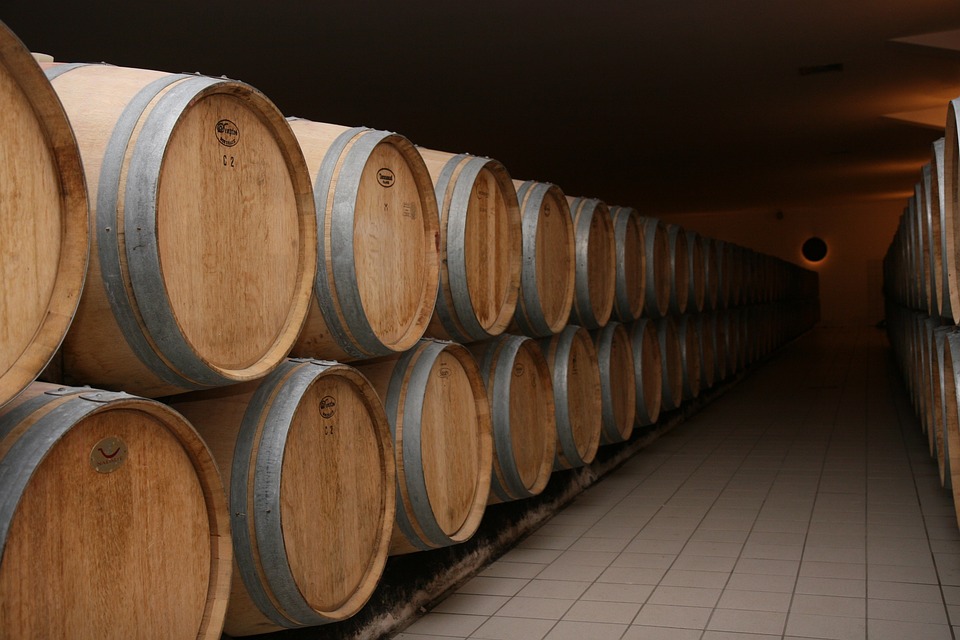 A beautiful location in the southwest of France, perfect for combining good wine, gourmet food, and beautiful rides. The quiet streets of Bordeaux and its enchanting views will catapult you into a rustic setting, a picture full of rows of vineyards and romantic landscapes. If you want to have a nice and tasty experience riding your favorite means of transport, 200 kilometers of cycle paths, which will allow you to follow the wine itinerary and stop in the numerous chateaux throughout the area, await you. If, on the other hand, you prefer to stay in the center, no problem: the city has invested heavily in tramways, thus making the traffic circulation of cyclists much smoother and safer.
4. Utrecht, The Netherlands
This Dutch city has made two-wheeled transport a real institution. Not surprisingly, there is the largest bicycle park in Europe, with 12,500 spaces. This bike-parking offers unlimited parking time with the first 24 hours free. This city is also in the front line for signs dedicated to cyclists. In fact, there it's possible to cycle safely even in city traffic.
Utrecht is a pretty city on the River Rhine, with a great historical and cultural heritage, and home to a prestigious university. It will be a real pleasure to cross its medieval center, with its bridge and enchanting views, pedaling peacefully on a beautiful day. Seeing is believing!
3. Strasbourg, France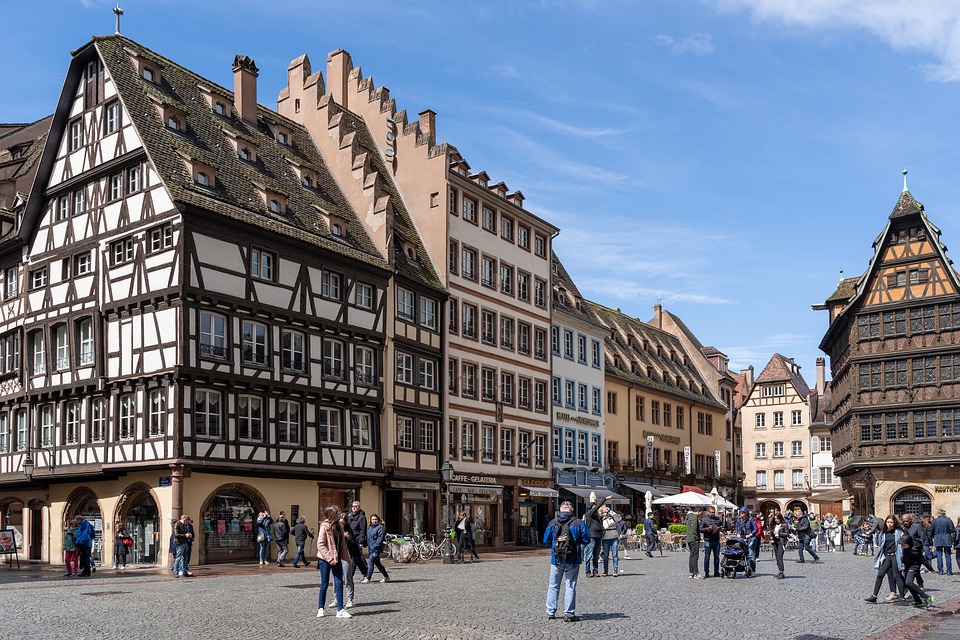 A splendid river city with a characteristic old town dominated by its majestic Gothic cathedral. It's not only the seat of the European Parliament and the European Commission for Human Rights, but also the best French city for those who love cycling. In recent years, 536 km of tracks have been built, thus creating the largest cycle network in the entire country. The bike-sharing is a great way to explore this city of romantic and elegant charm. You will find large paid parking lots on floors in different corners of the city and sidewalks used for the flow of, both, pedestrians and bicycles. Trust us: Strasbourg won't disappoint you!
2. Amsterdam, The Netherlands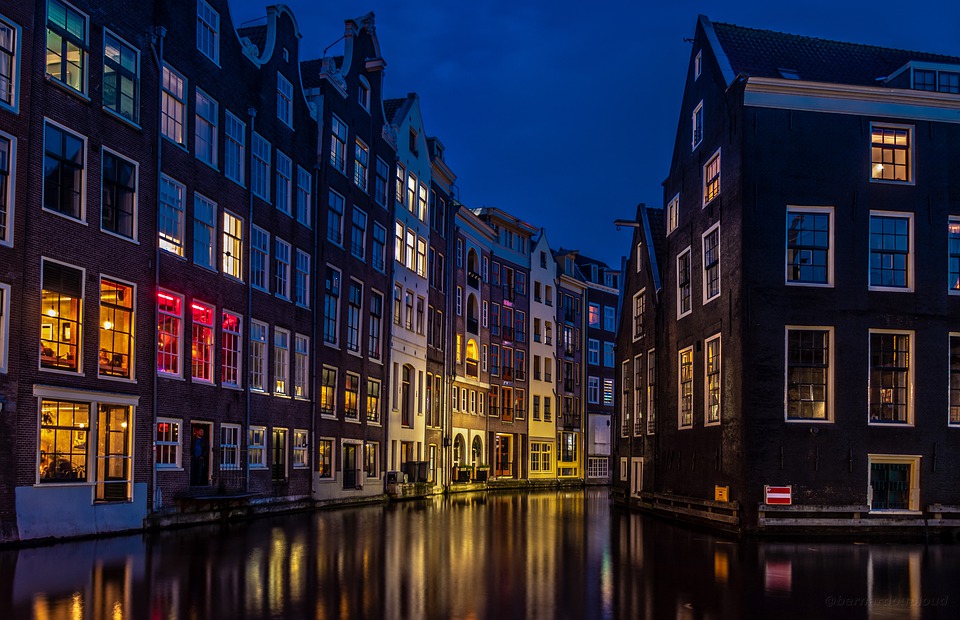 In the second position, we find the Netherlands (again), this time settling in Amsterdam. This city is called the most bike-friendly capital in the world. It is estimated that 60% of urban travel is by bicycle. The Dutch city has over a million bikes and 400 km of city cycle paths, which wind from the center to the outskirts. There's even a special city map for cyclists available since 2005, which indicates the passable places, the most dangerous ones, and those where it's possible to whiz fast. Enjoy the charm of Amsterdam: its canals, its houses with large windows almost touching the surface of the water, the flowers… it'll be a real pleasure to discover the city by pedaling peacefully!
1. Copenhagen, Denmark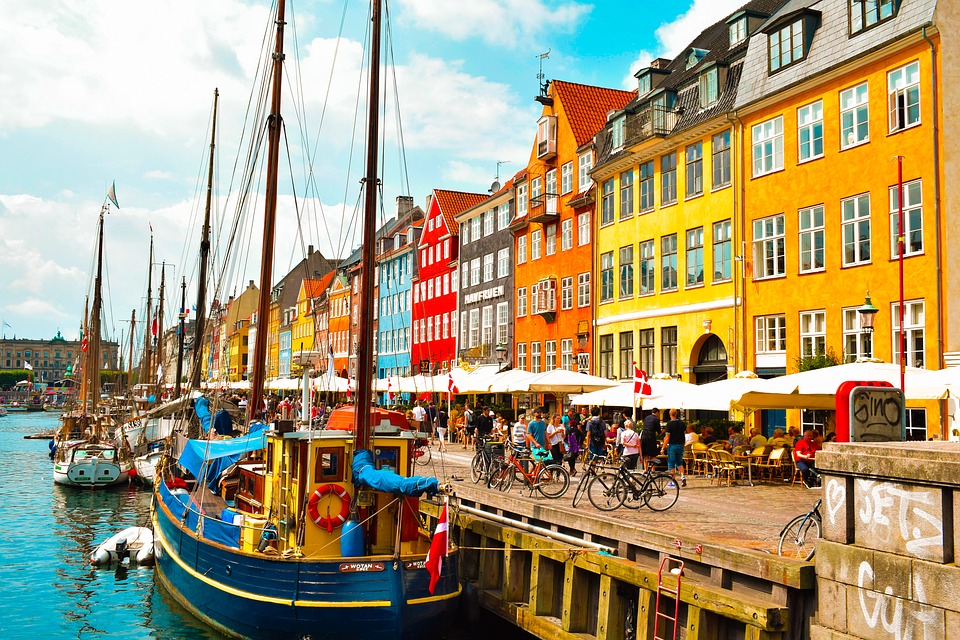 And, the first place goes to the Danish capital, Copenhagen. Here, the bicycle is constantly present. Virtually every citizen travels with this eco-friendly two-wheeled vehicle: ordinary people, politicians, and high officials of the state. Everyone moves around the city, takes the children to school, runs errands, and reaches their workplace by bicycle. Politicians also make their way to the Danish Parliament by bike. Obviously, in the capital, there is no shortage of state-of-the-art infrastructure, such as a large elevated cycle path.
All traffic is calculated based on cyclists. Namely, the traffic lights timing and projections of vehicle movement are based on bike travel times. Also, there are pedestrian kiosks offering coffee, pancakes, and sushi around the city. In short, everyone loves cycling in this splendid, culturally rich, interesting, and, at the same time, eco-friendly and innovative metropolis. It's the perfect city for bike lovers!