London is a city that offers so much to do that it's very difficult to leave. One could spend an entire lifetime in the British capital without ever feeling like they've experienced everything the city has to offer, but there are many amazing things to do just outside of the city. Here are 15 fun-filled daytrips for a day away from the city.
1. Leavesden Studios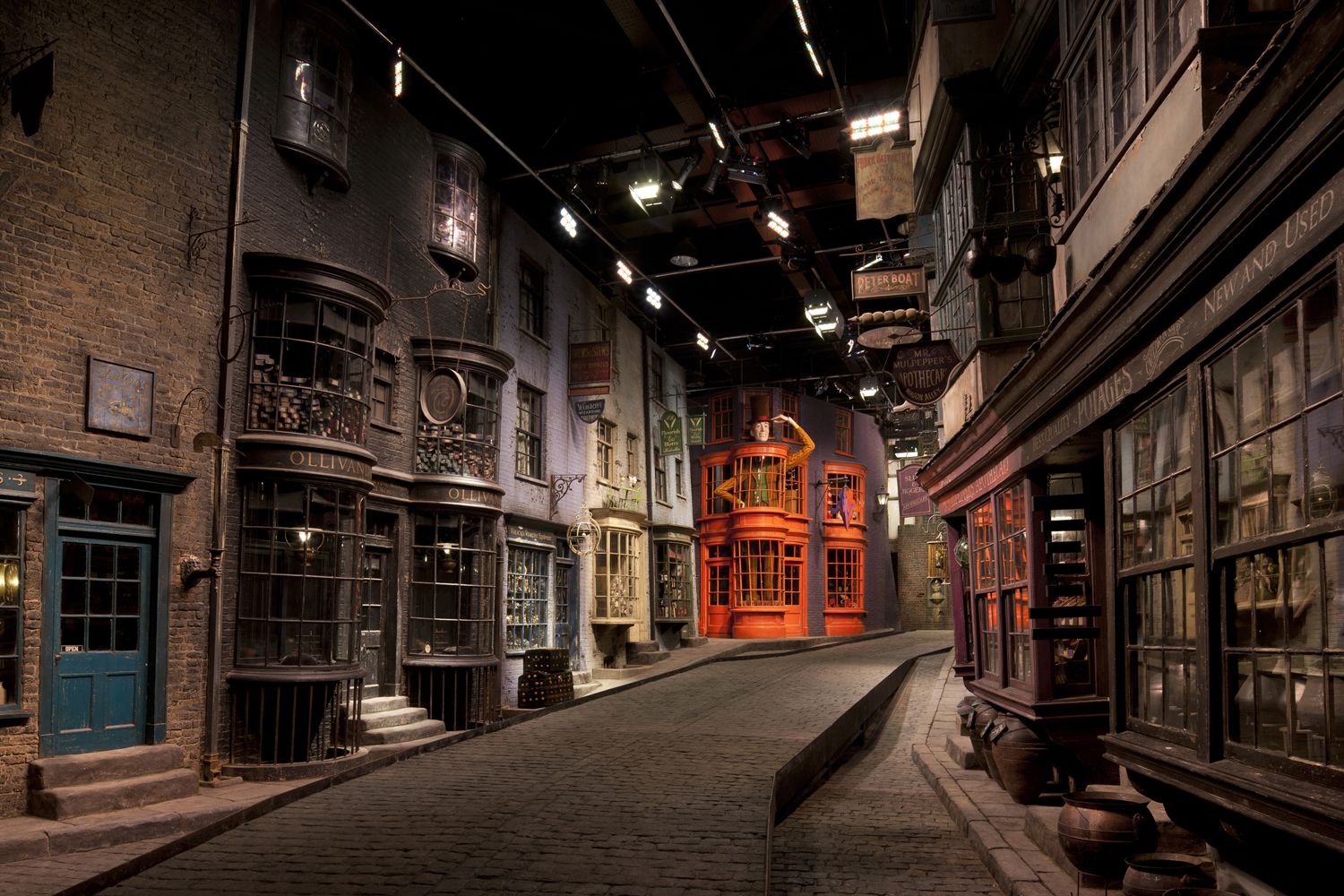 Credit: Leavesden Studios
A visit to Leavesden Studios in Hertfordshire is a must for any Harry Potter fan! Their "Making of Harry Potter Tour" gives you an inside look into the magical world that has enchanted millions around the world.
Distance from London:
30-45 min.
Tips:
– Make sure to pick up a digital guide before the tour to learn as much as possible.
– Try a Butterbeer in the backlot.
– Experience green screen technology and ride a broomstick just like the cast of the beloved films did.
2. Oxford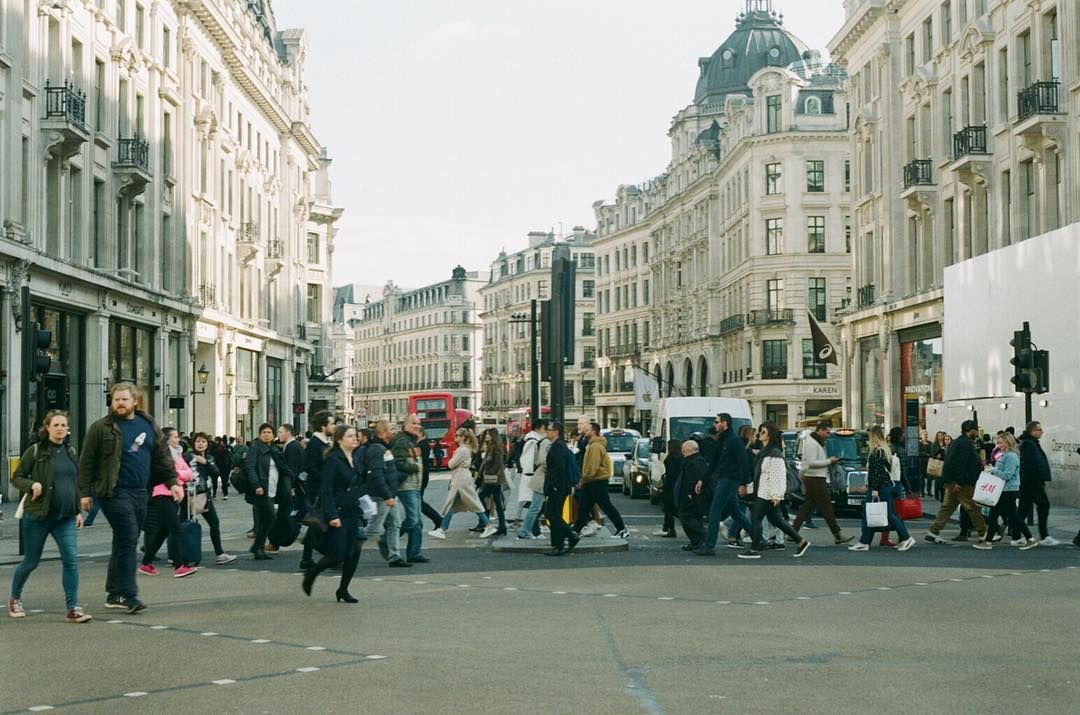 Credit: Oxford
Oxford is home to one of the world's best-known universities and hardly needs an introduction. The beautiful architecture and rich history found at every corner of this university town is enough to enamor anyone, but Oxford has much more to offer, from famous film locations to museums like the Ashmolean. It's the perfect place to spend a day outside of the big city.
Distance from London:
1 hour and 40 minutes
Tips:
– Have lunch at Oli's Thai, a popular restaurant among the locals.
– Head to the Pitt Rivers Museum to see a "witch in a bottle".
– Don't forget to explore the historic and world famous university campus!
3. Bristol

Credit: Bristol
Another great (albeit much smaller and less famous) English university town is Bristol. Situated on the rivers Frome and Avon, Bristol has played a role in many great tales throughout history. Infamous pirate Captain Blackbeard and Hollywood legend Cary Grant were born here, John Cabot sailed from here in 1497 to help discover America, and the world's oldest Methodist church calls it home. It's a wonderful city to visit for a day (or even a weekend) outside of London.
Distance from London:
1 hour and 45 minutes
Tips:
– Take a visit to the M Shed museum for a rich overview of the city's history.
– Visit Jasmina the red panda at the zoo.
– Go for a stroll in Clifton – a trendy hilltop neighborhood with many cafés and colorful shops.
4. Stonehenge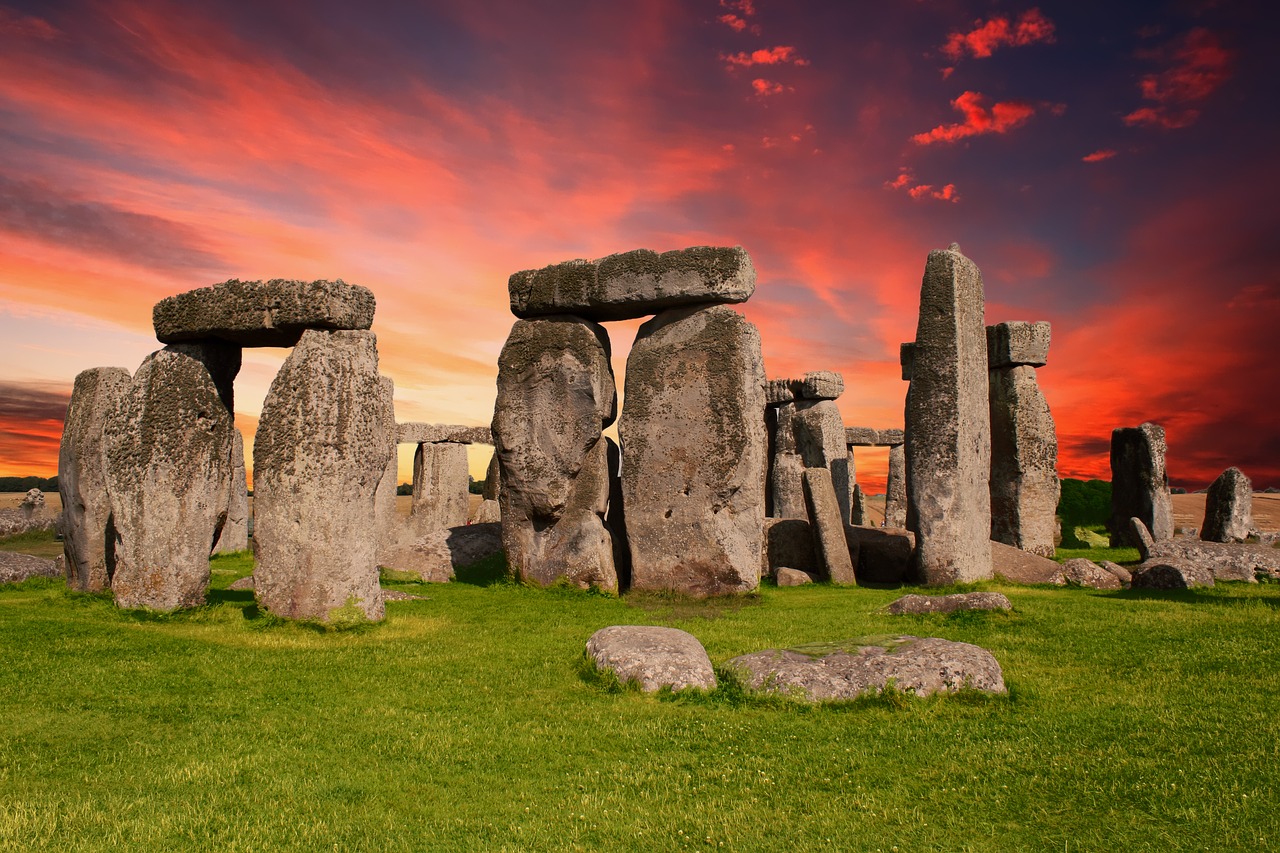 Stonehenge is one of the most famous landmarks in the world and one of the Seven Wonders of the Medieval World. While some see visiting the site as traveling an unnecessary distance to look at a pile of rocks, others marvel at the mystery surrounding it. Whichever side you're on, there's plenty of reason to visit the medieval wonder and if you'd like to add a bit onto the trip, Salisbury is close by, where you'll find a bit more to do and one of the four original copies left of the Magna Carta.
Distance from London:
2 hours
Tips:
– Stop in Salisbury on your way back to London. It's definitely worth it.
– Grab an audio guide before you set off to have a look at Stonehenge. You likely know much less about it than you think!
5. Brighton

Credit: Brighton
A seaside town, Brighton is the perfect place to get away for a day in the sun and has a little something for everyone – beaches, a famous pier, shopping, great food, and more. The nightlife here is constantly buzzing and guarantees a good time for all. Brighton is the perfect daytrip and after one visit, you're sure to be coming back for more.
Distance from London:
1 hour and 30 minutes
Tips:
– Take this trip during the summer so you can properly enjoy the sea.
– Visit the world's oldest operating aquarium – Sea Life Brighton
– Grab a Fish n' Chips at Bardsley's.
6. Rye

Credit: Rye
Rye offers a quiet Tudor charm to those looking for a relaxing day away from the city. Not a detail is missing from the cafes and houses that line the old narrow streets. You'll fall in love with this small town, just as many authors, musicians, artists, and celebrities who have called it home have. It makes for a very picturesque daytrip from London.
Distance from London:
1 hour and 20 minutes
Tips:
– Rye sits just two miles away from the sea, so once you're done exploring the small town, relax by the water before heading back to London.
– Check out the Rye Heritage Center to learn about the city's history and its role in modern England.
7. Bexhill-On-Sea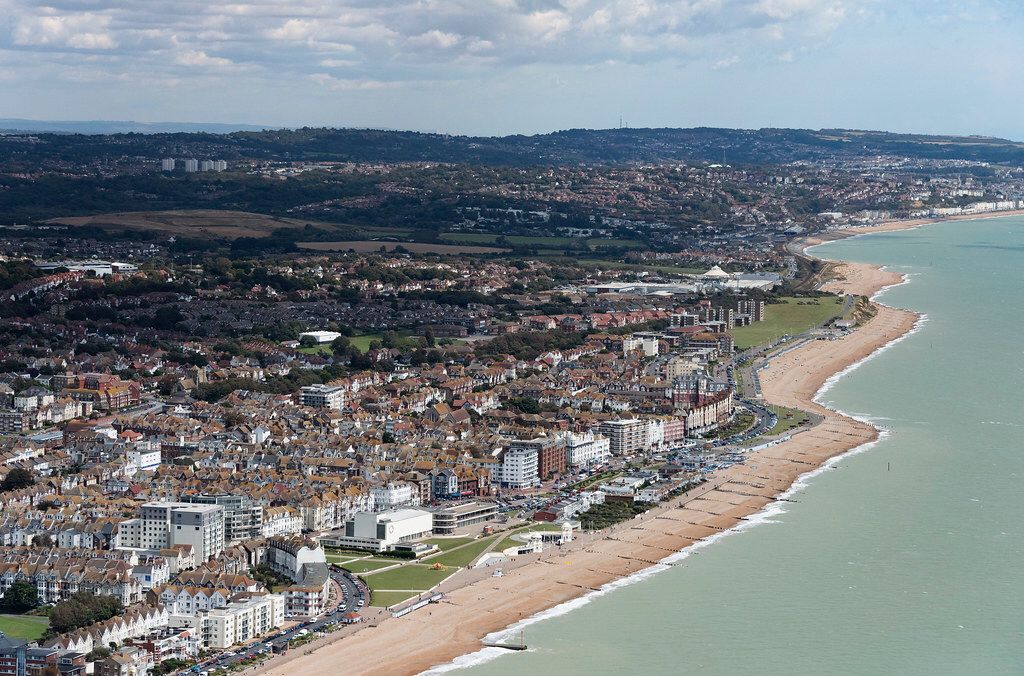 Credit: Bexhill-On-Sea
As the name suggests, this destination is situated on the sea and is a great place to get away and enjoy some fun in the sun for a day. Just a stone's throw away from London, you'll only need about an hour total in the train, leaving you a large amount of your day to relax and spend some time at the beach.
Distance from London:
30 minutes
Tips:
– A visit during the summer is best, as the main attraction is the seaside and warm weather provides for a much more enjoyable experience.
– Bistro45 is a great place to grab a meal and take in spectacular views of the channel.
– For a pint, check out the Royal Sovereign.
8. Canterbury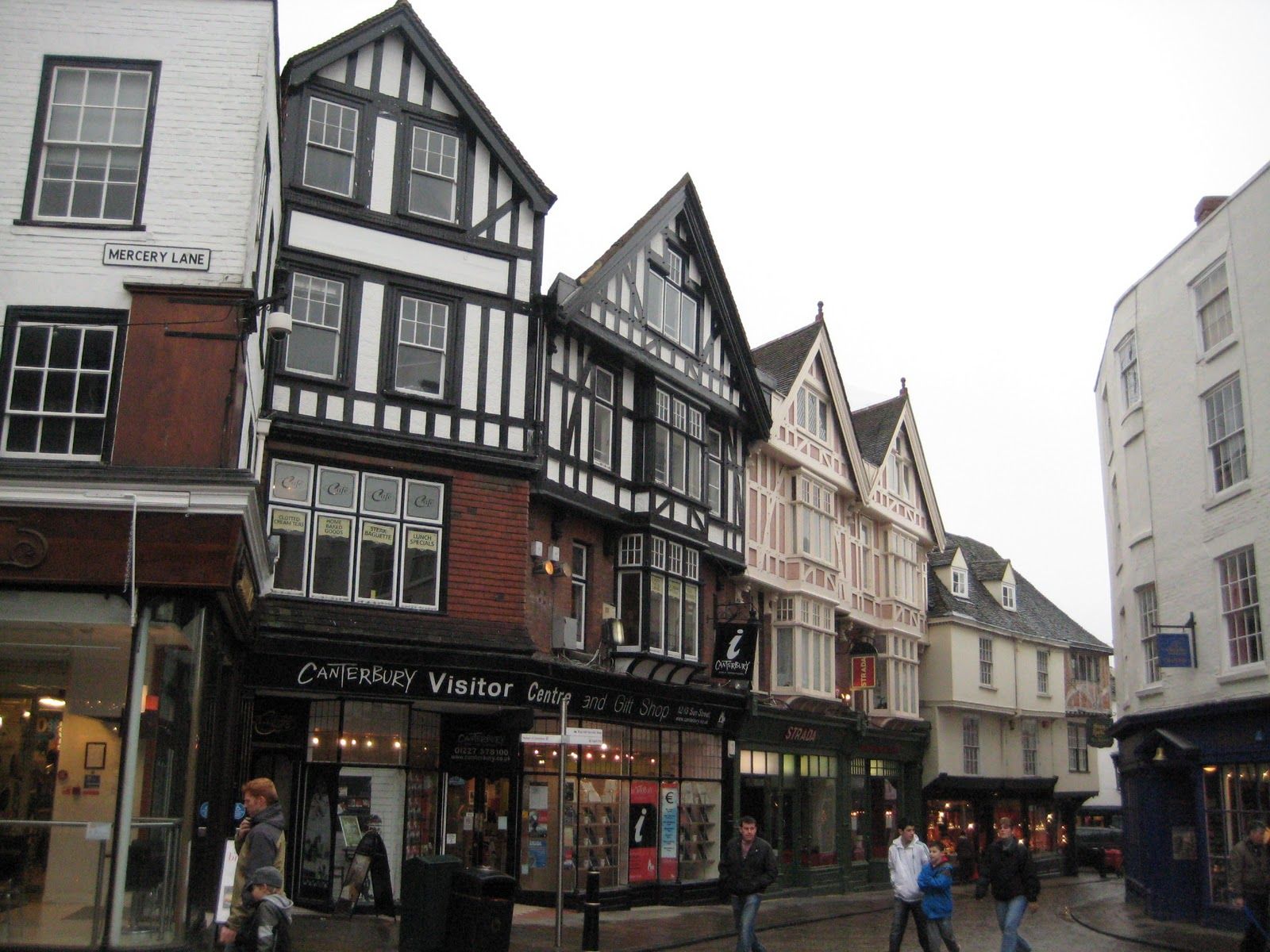 Credit: Canterburry
Made world famous by Chaucer's Canterbury Tales, Canterbury is a cathedral city in the southeast. It served as a major pilgrimage site in the Middle Ages and the iconic cathedral here serves as the headquarters of the Church of England and Anglican Communion. While rich in history and tradition, the city is also modern and vibrant, offering things to do for people of all ages.
Distance from London:
1 hour and 55 minutes
Tips:
– Take a Canterbury Tales walking tour.
– Visit St. Augustine's Abby.
– Check out the trendy Willow's Secret Kitchen for a bite to eat.
– The Canterbury Cathedral is a must-see. It was founded in 597!
9. Bath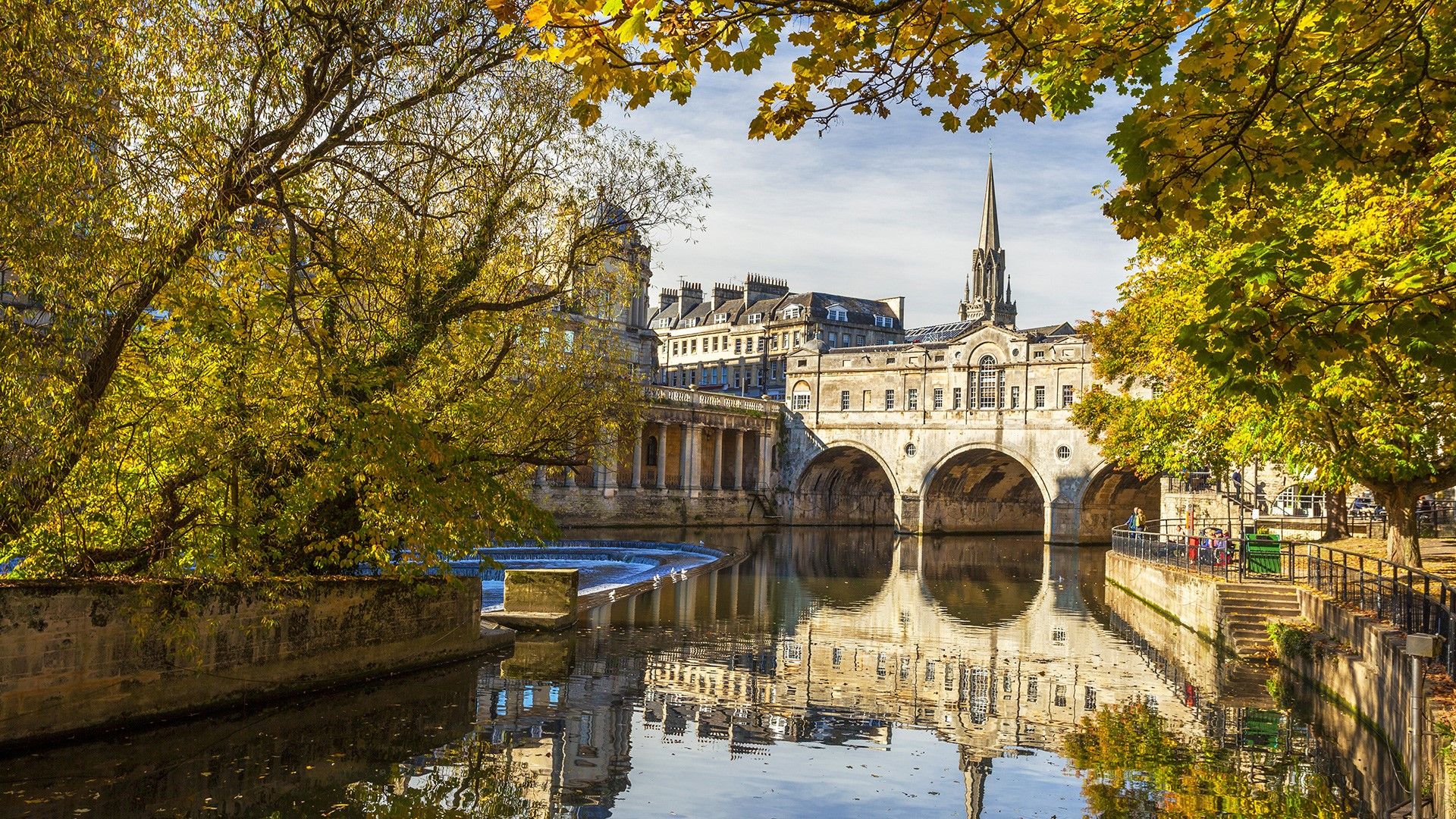 Credit: Bath
A town set in the English countryside, Bath has been settled since the times of the Romans and is now an UNESCO World Heritage Site. Home to a multitude of ancient sites, a fantastic and vibrant city center, and filled to the brim with
things to do, it makes for the perfect mix of old and new for a daytrip.
Distance from London:
2 hours and 30 minutes
Tips:
– You must visit the Roman Baths for which the city is named. They date back to 836 BC!
– Have a pint in Coeur de Lion, Bath's smallest pub.
10. Stratford-upon-Avon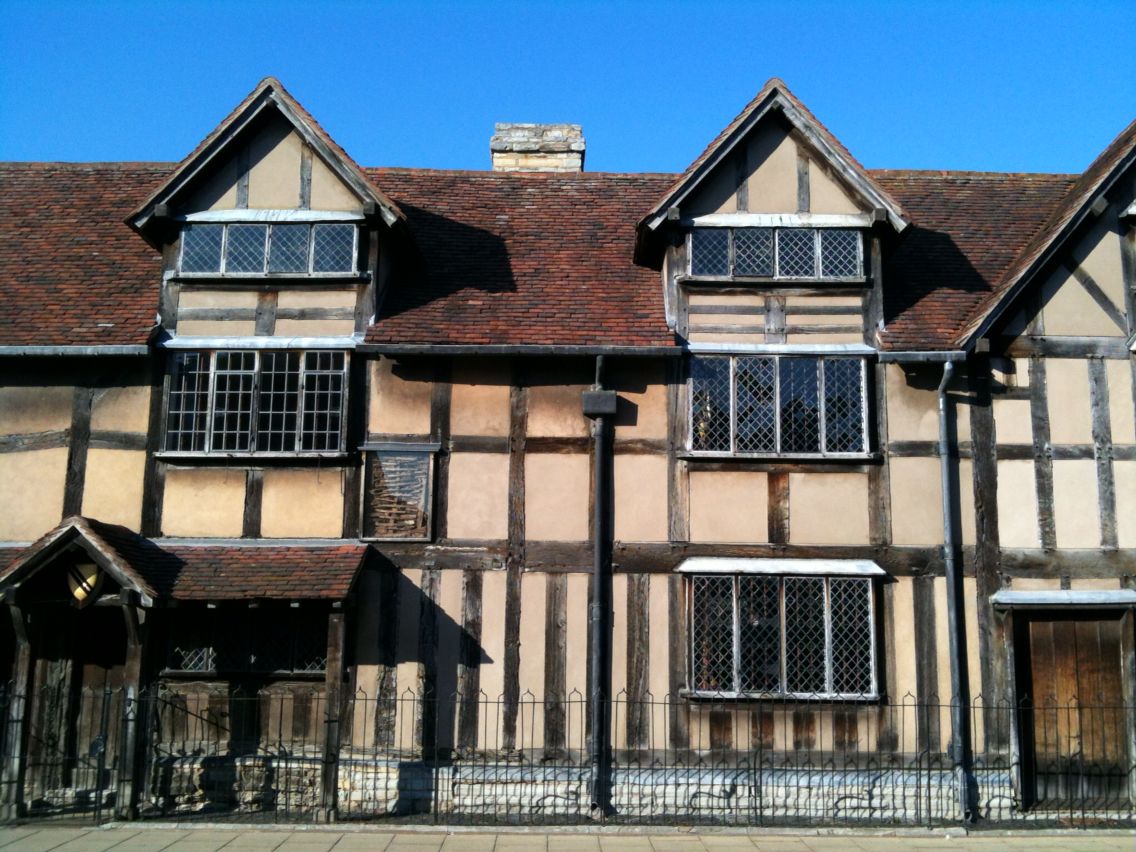 Credit: Stratford-upon-Avon
Home to the famed author and playwright often credited as the father of the modern English language, William Shakespeare, Stratford-upon-Avon is one of the most important places in the world of literature and is rich in English history. It's a great place to spend a day away from London and revel in the city that served as an inspiration to one of the greatest writers of all time.
Distance from London:
2 hours and 10 minutes
Tips:
– See a show at the Royal Shakespeare Company – this is where it all began.
– For a pint, stop by the Old Thatch Tavern. It's the town's oldest pub.
11. St. Albans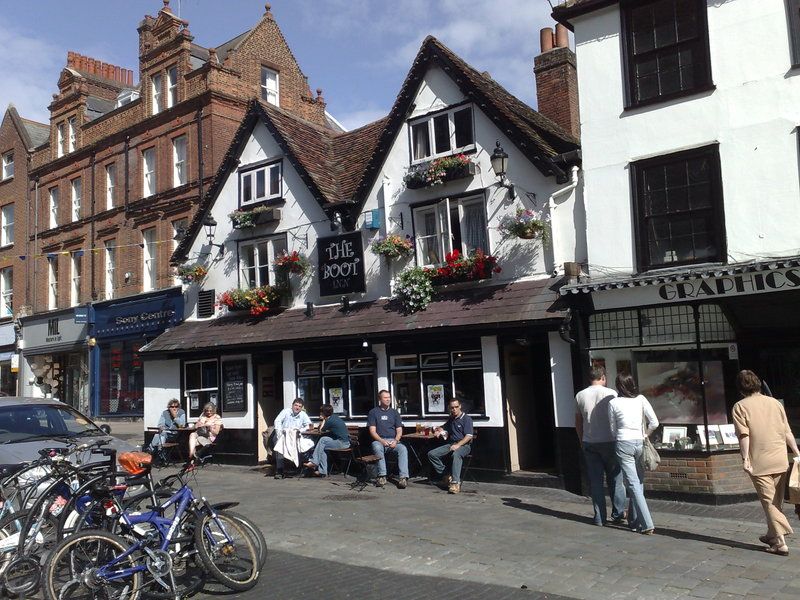 Credit: St. Albans
St. Albans is home to over 2,000 years of history and a walk through its streets gives the feeling that you're in open-air museum. Roman ruins and medieval architecture can be found on every corner and the Clock Tower here is the only medieval town belfry in all of England. This is the perfect daytrip for the history buff.
Distance from London:
20 minutes
Tips:
– Check out the St. Albans Traditional Street Market if it's open during your visit.
– Start your day with breakfast at The Breakfast Club.
– Admire the ruins of the Sopwell Nunnery
– Check out Clock Tower.
12. Windsor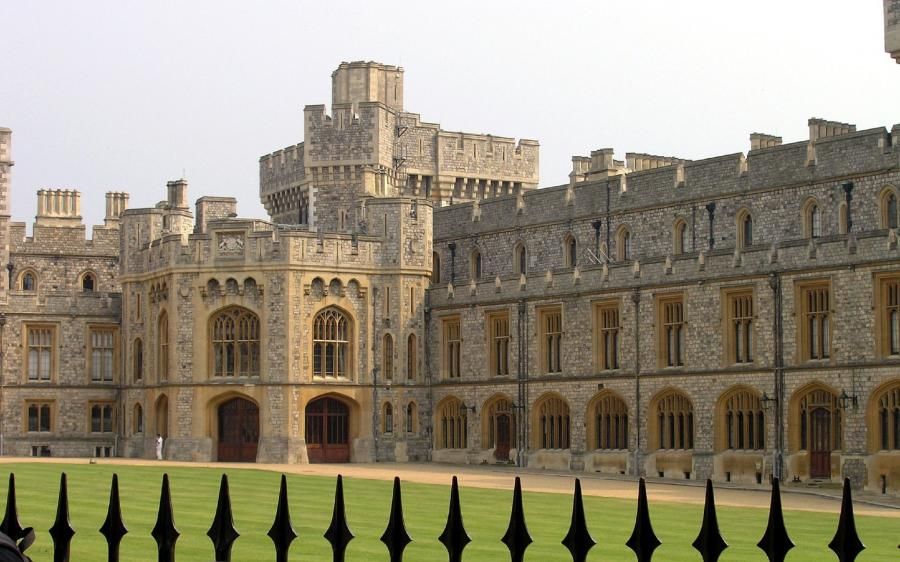 Credit: Windsor
Home to Windsor Castle and some of the British Royal Family, Windsor is a great place to spend a few hours out of London and learn about the monarchy. The castle was built by William the Conqueror in the 11th century and has been remodeled many times throughout its history to suit the needs of various monarchs. A trip to Windsor will definitely enhance your appreciation for and knowledge of the colorful royal history!
Distance from London:
30 minutes
Tips:
– Visit The Duchess of Cambridge (no, not the actual Royal) for a pint.
– Make sure to stop by Windsor Castle.
– Savill Garden is a great scenic spot for a stroll on a sunny day.
– Spend the afternoon relaxing by the River Thames.
13. Cambridge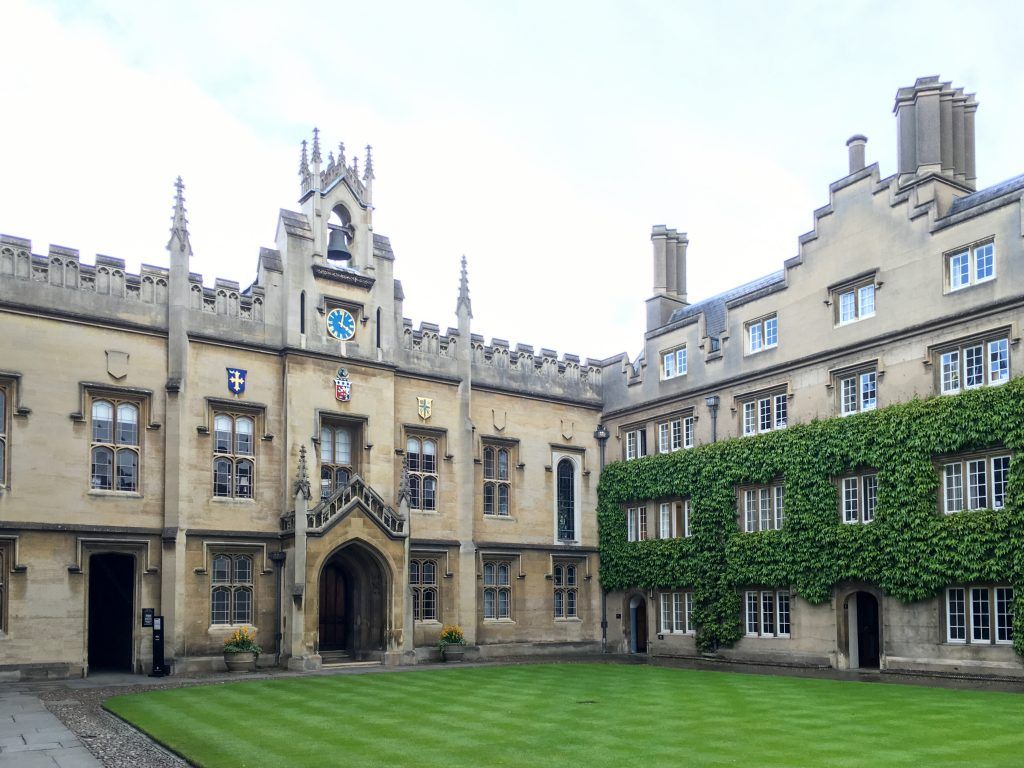 Credit: Cambridge
Cambridge rivals Oxford in everything from academics to architectural beauty to famous film locations. Home to the other world-famous university in England, Cambridge has a rich history of academia and strong ties to many ivy league schools in the U.S. Which of the two famous university towns is better? You'll have to determine that for yourself!
Distance from London:
1 hour and 30 minutes
Tips:
– Have a walk around campus and visit The Cambridge University Botanical Gardens.
– The Free Press is a great place to grab a pint.
– Get your British afternoon tea vibe on at The Orchard.
14. Dover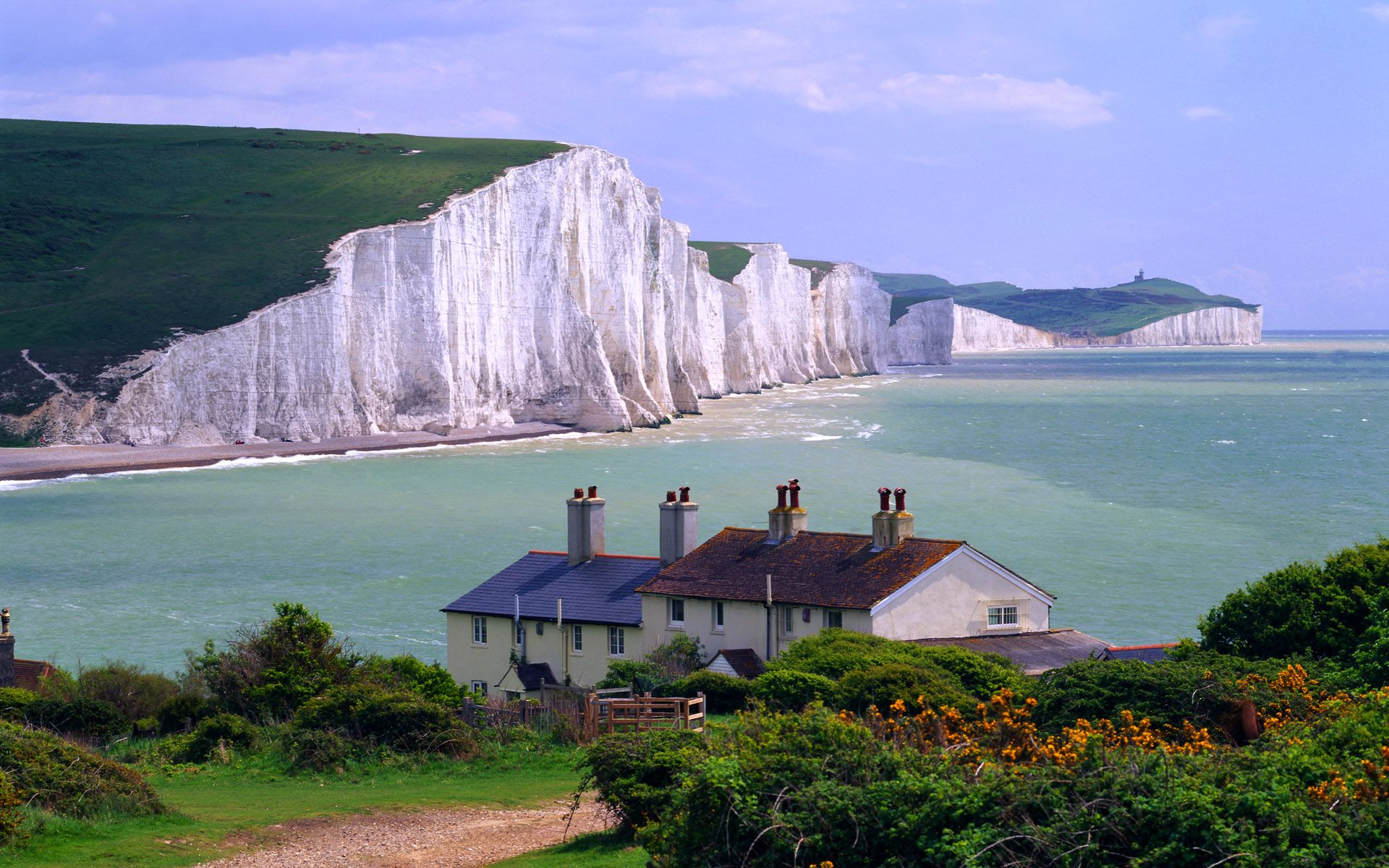 Credit: Dover
Dover is England's closest point to continental Europe and is a dream of a place to spend a day by the sea and wandering around the various landmarks. The medieval castle here was originally built to defend the country from invasions across the English Channel and overlooks the city below and is home to the expansive Secret Wartime Tunnels.
Distance from London:
2 hours
Tips:
– Check out the White Cliffs of Dover. The stunning landmark is one of England's most iconic locations.
– Make sure to visit Deal Castle – a cycling path will lead you directly from the castle to the seaside.
15. Liverpool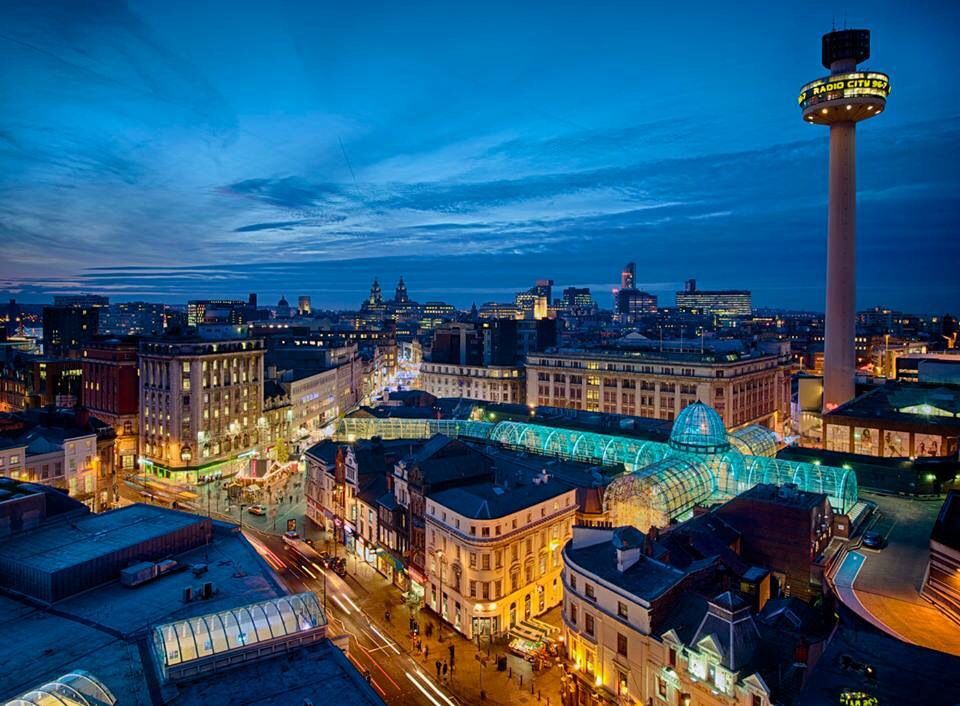 Credit: Liverpool
One of the most famous bands of all time originated in this historic maritime city – The Beatles! You'll find references to the group all over town, but there's much more to Liverpool than being the hometown of the Fab Four. The port city has a vibrant nightlife and the trendy area around Bold Street and the Baltic Triangle offers quality eats and chic shops.
Distance from London:
2 hours and 30 minutes
Tips:
– One of John Lennon's favorite pubs in Liverpool was Ye Crack. Grab a pint from this low-key location make a toast to the music legend.
– Check out Albert Dock, the first completely cast-iron construction in Britain.
– Catch a game of soccer (or football, as the locals call it) at Anfield Stadium. One of England's most beloved teams, Liverpool FC, calls this arena home. Some of the greatest players of all time have played here.
What do you look for in a good daytrip? Relaxation? Lots to do? A good mix of both? Let us know in the comments below!