With 58 beautiful National Parks spread across the United States, it's difficult to decide which ones to visit – all of them offer spectacular landscapes and panoramas and none of them will disappoint. We've decided to help you with your decision and have compiled a list of the 15 most breathtaking parks in America to consider for your next trip into the great outdoors.
1. Grand Canyon National Park – Arizona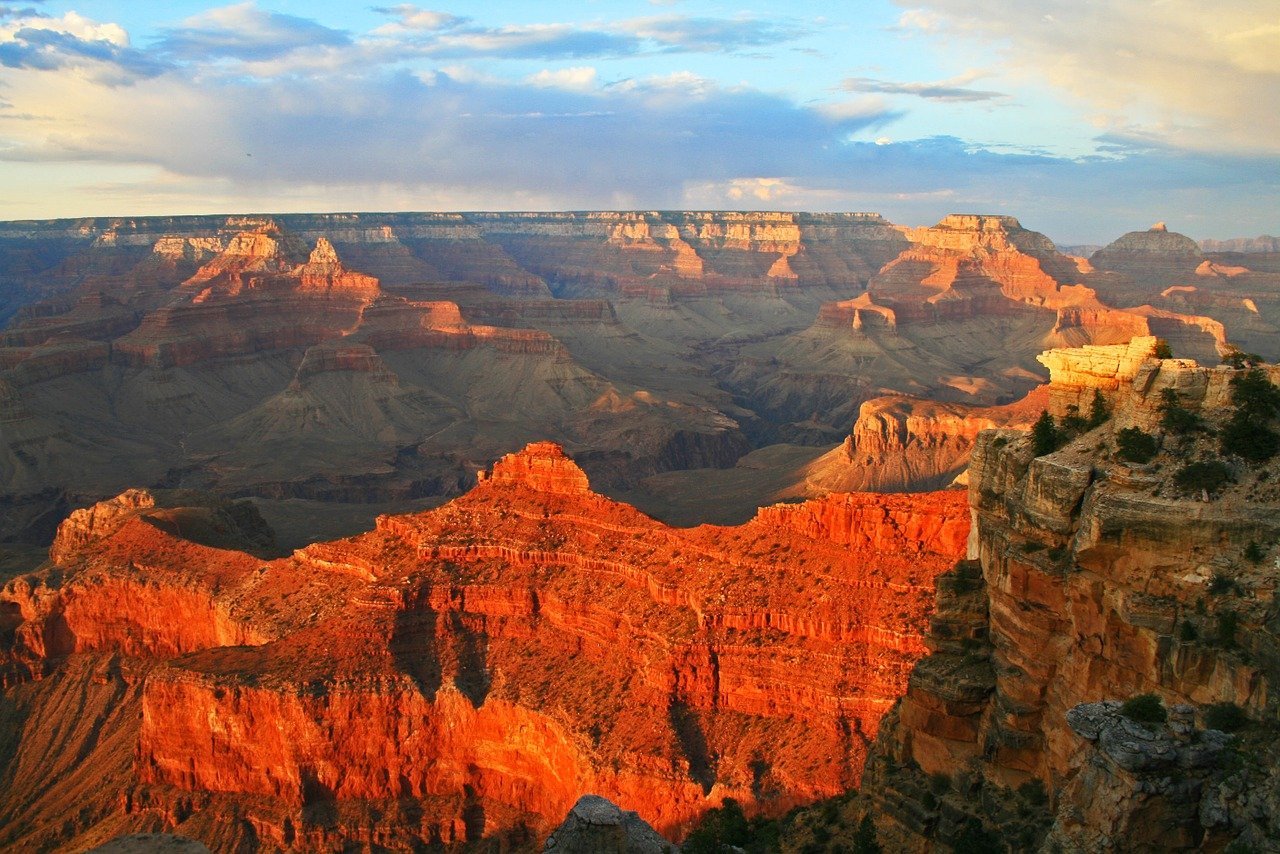 The Grand Canyon is one of the most iconic landscapes in the world and a once in a lifetime experience that shouldn't be passed up. The canyon is an enormous 277 river miles long and up to 18 miles wide and up to a mile deep at some points. The oldest human artifacts found in the area are over 12,000 years old and date to the Paleo-Indian period. The park has been continuously used since that time and is a true national treasure.
– Visit in the late spring for ideal temperatures and fewer crowds.
– The South Rim is more popular has more designated scenic view stops, but the North Rim has more trails and untouched nature.
– Camping for a few days is a great way to experience all that the park has to offer.
2. Yosemite National Park – California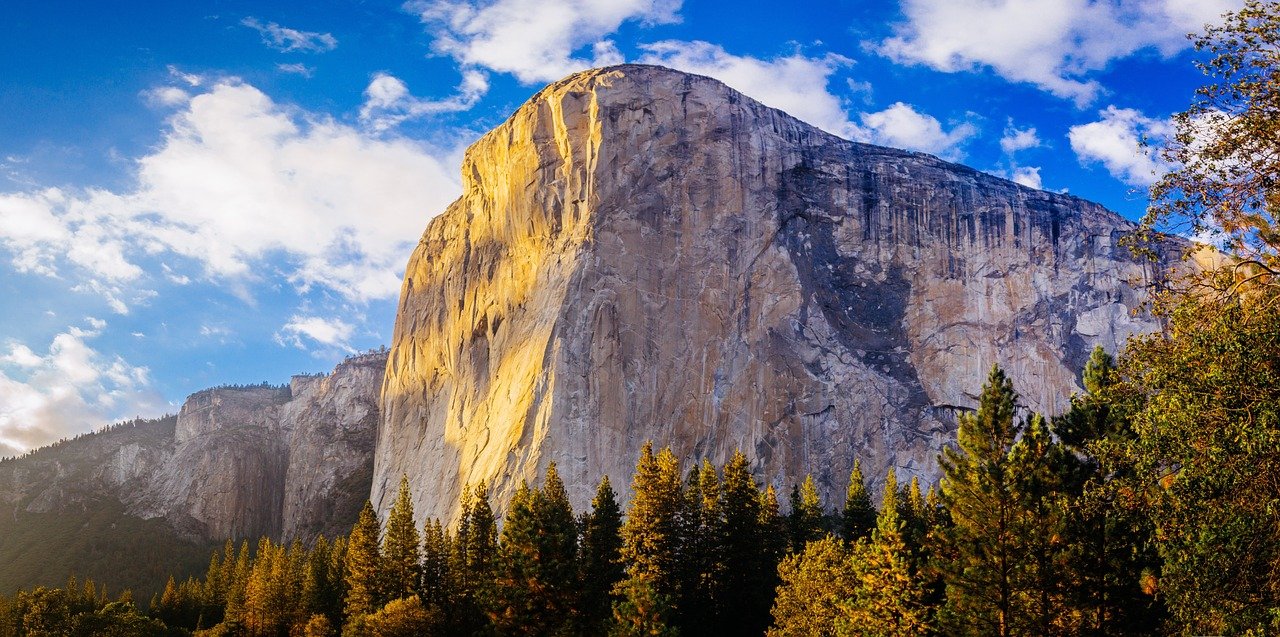 Set among California' s Sierra Nevada Mountains, Yosemite is a popular destination for hikers and nature lovers. It's famous for the giant sequoia trees that call it home, Tunnel View, the giant cliffs of El Capitan, and the Half Dome. The village nearby contains various shops, restaurants, and all of the amenities a traveller needs.
– A permit is required for some of the backcountry hikes and camping. Make sure to verify if you'll need one for your planned visit.
– Visit during late spring or early fall to avoid long lines and heavy crowds.
– Many areas close for the winter after the first snowfall, so keep this in mind if planning a trip during the winter season.
3. Glacier National Park – Montana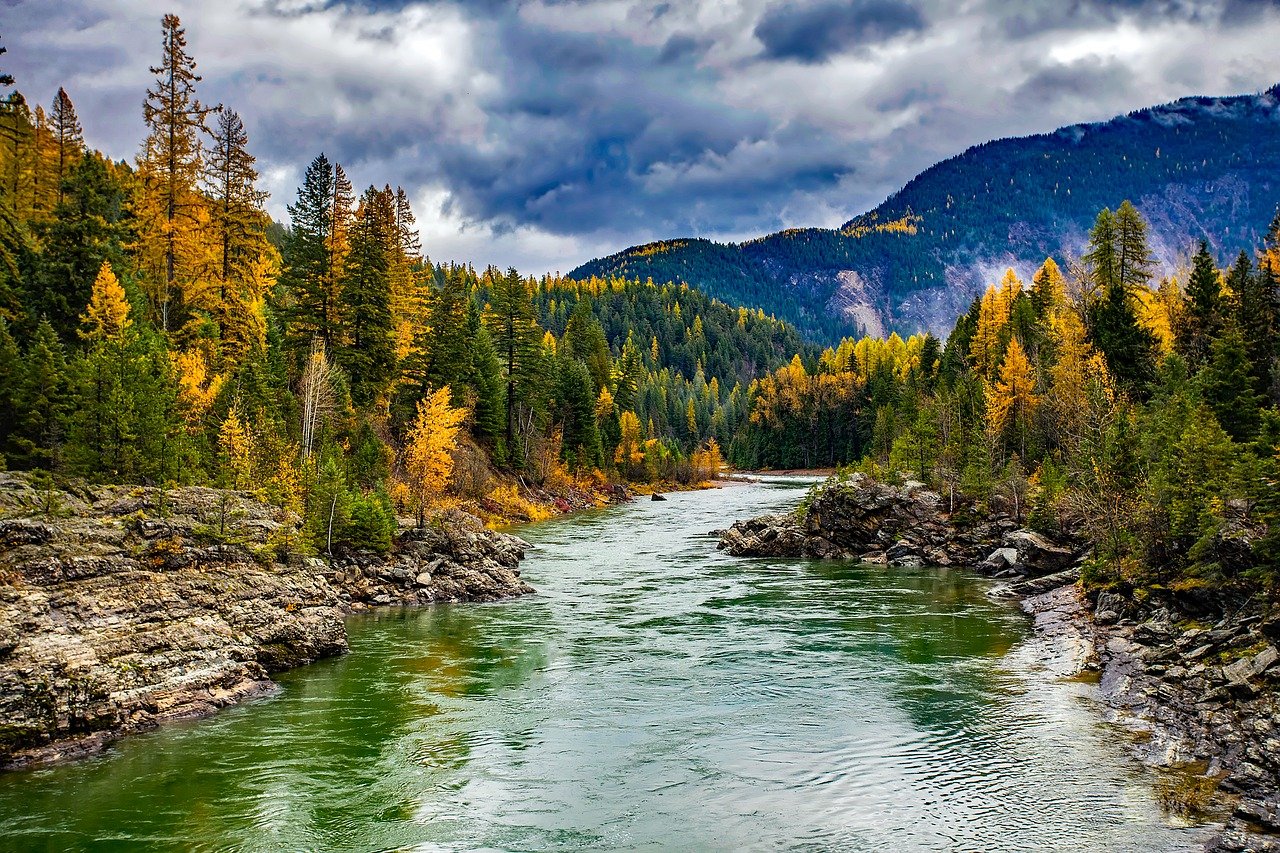 Hugging the U.S.-Canada border, you'll find Glacier National Park. This park is filled with snowcapped peaks, pristine forests, and beautiful clear lakes – a hiker's paradise.
– Though much of the park remains open year round, unpredictable and extreme winter weather closes parts of the park for a few months each year. Keep this in mind when planning a trip in the late fall, winter, or early spring.
–
4. Mammoth Cave National Park – Kentucky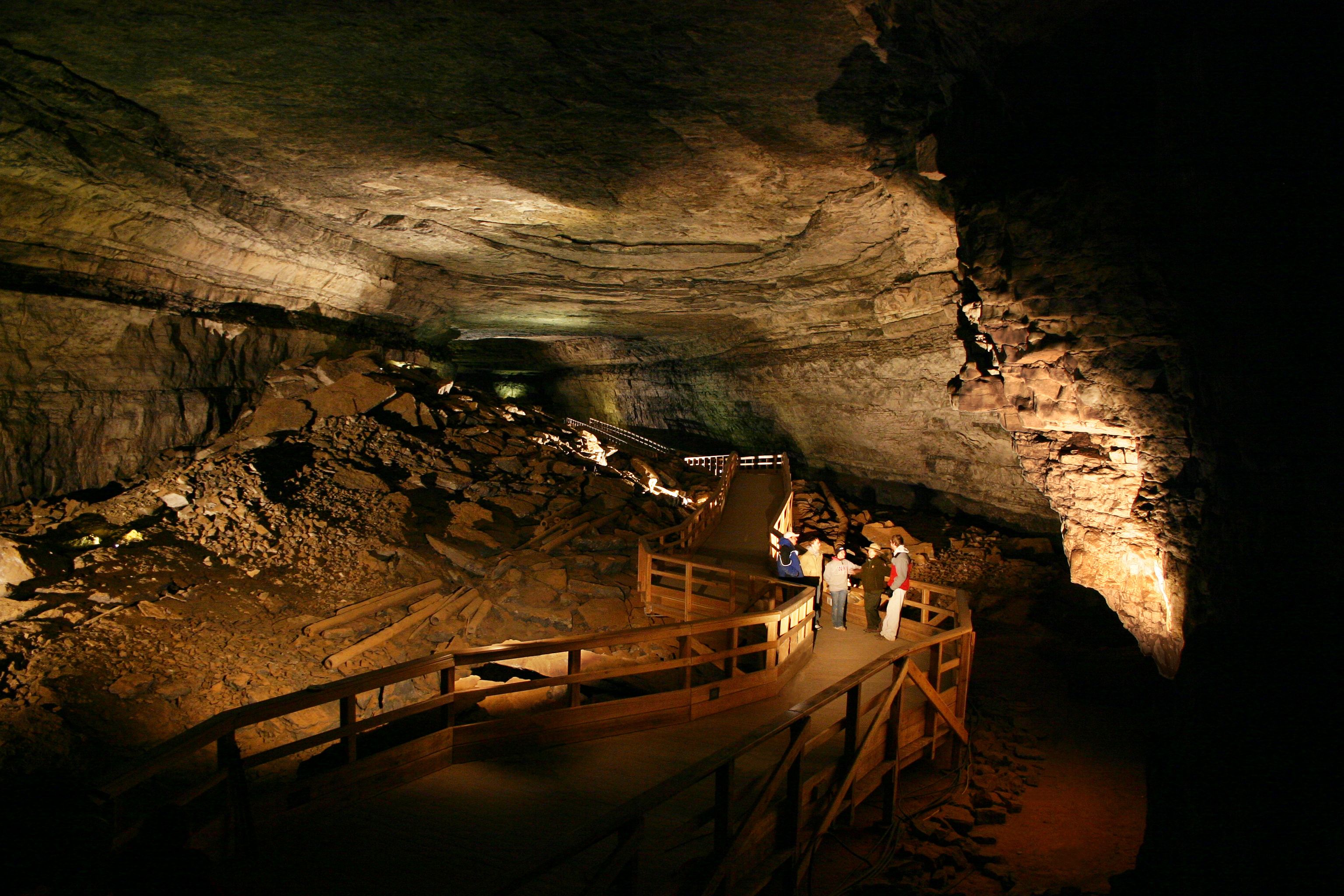 Credit: Mammoth Cave
Mammoth Cave is the longest known cave system in the world, with over 400 explored miles, and one of America's best-kept secrets. It's located in Western Kentucky, just over an hour from Nashville. Named for it's mammoth-sized chambers and labyrinths, Mammoth Cave provides a unique journey under the earth's surface and a look into the past – Native Americans used the caverns for its minerals over 2,000 years ago!
– Check out nearby Dinosaur World – the life-size dinosaur statues will have you feeling like you're in Jurassic Park.
– In addition to a cave tour, you can also go canoeing, camping, and horseback riding in the park.
– The temperature in the cave hovers around 50-60 degrees year round, so make sure to bring a pullover if you plan to visit during warmer weather.
5. Sequoia National Park – California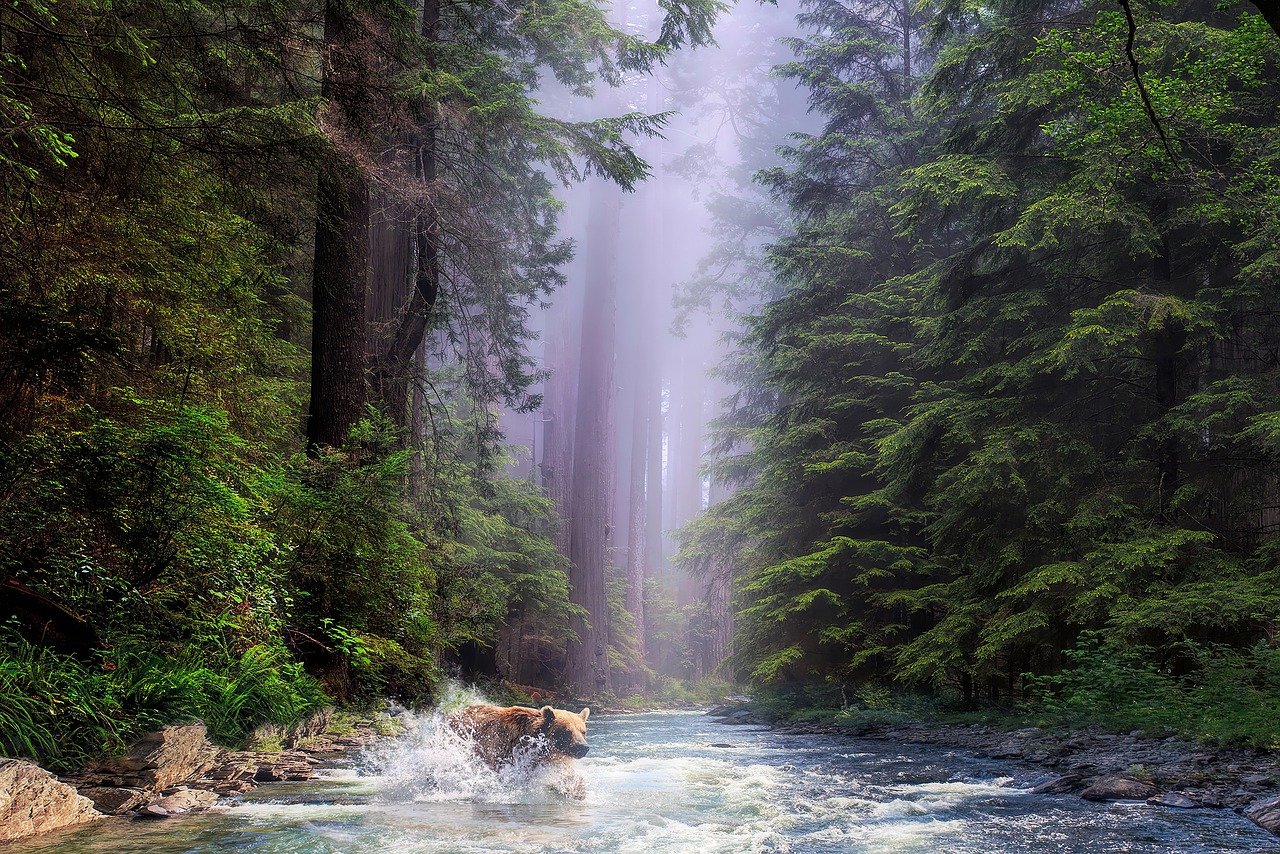 Giant, ancient sequoia trees, huge mountains, rustic foothills, and deep canyons make up this park in the southern Sierra Nevada Mountains. The dramatic landscapes will leave you in awe of the sheer vastness and beauty of nature – a truly unforgettable experience.
– Ranger led walks, talks, and campfires are offered all year long. Check at the visitor center to learn which events are taking place during your visit.
– Discover the underworld of Sequoia National Park with a tour of Crystal Cave, a marble cavern.
– Entrance fees vary, but there are quite a few days per year where the fees are waived and a full list can be found on the official park website.
6. Grand Teton National Park – Wyoming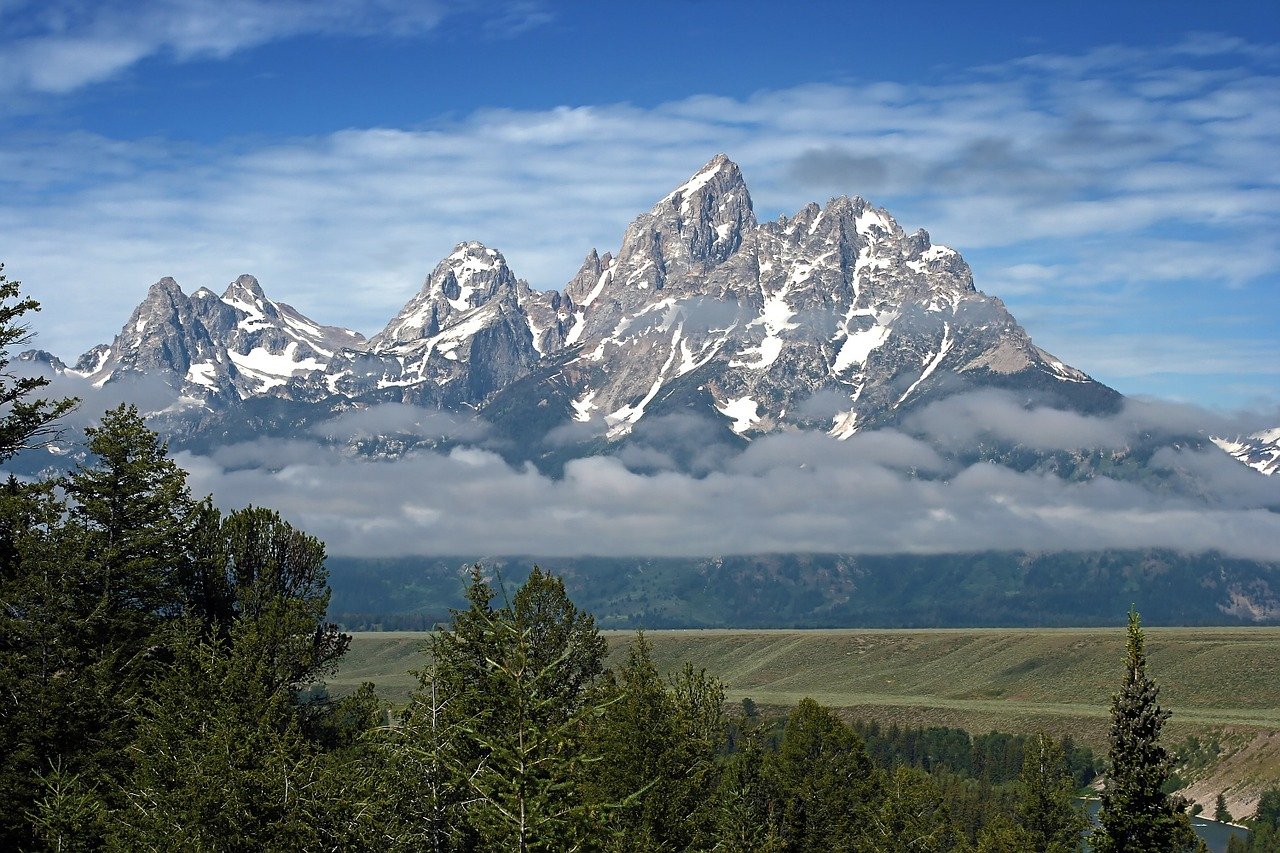 Located in the northwestern portion of America and just a stone's throw away from Yellowstone is the Grand Teton National Park. Within this park, you'll find the Teton mountain range, the 4,000-meter Grand Teton peak, and the dreamlike valley known as Jackson Hole. The park is a popular destination for hiking, camping, and fishing.
– There is a $30 park entrance fee and is good for seven days.
– It's open 24/7, 365 days a year.
– Many roads in the park close during the winter; be aware of this when visiting during the colder season.
7. Dry Tortugas National Park – Florida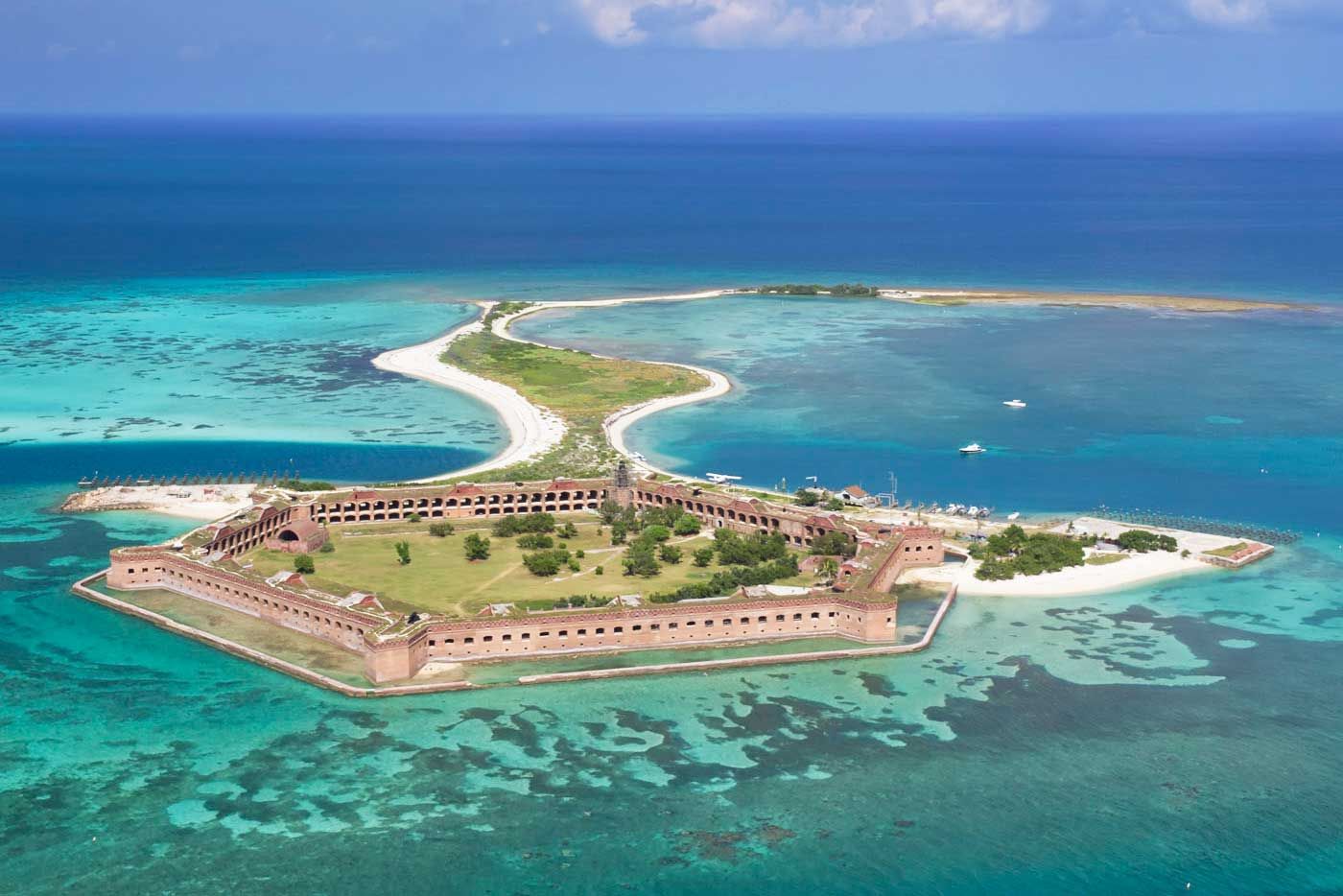 Credit: Dry Tortugas
Surrounded by crystal clear turquoise sea waters, Dry Tortugas National Park is a 19th century fort known as Fort Jefferson. It is located 68 miles west of Key West in southern Florida and was built between 1846 and 1875 to protect the nation's gateway to the Gulf of Mexico.
– Snorkeling and diving are very popular activities in the reefs surrounding the island.
– The park is only accessible by boat or seaplane.
– There are no services, so be sure to plan ahead and bring everything you need along with you.
8. Great Smoky Mountains National Park – Tennessee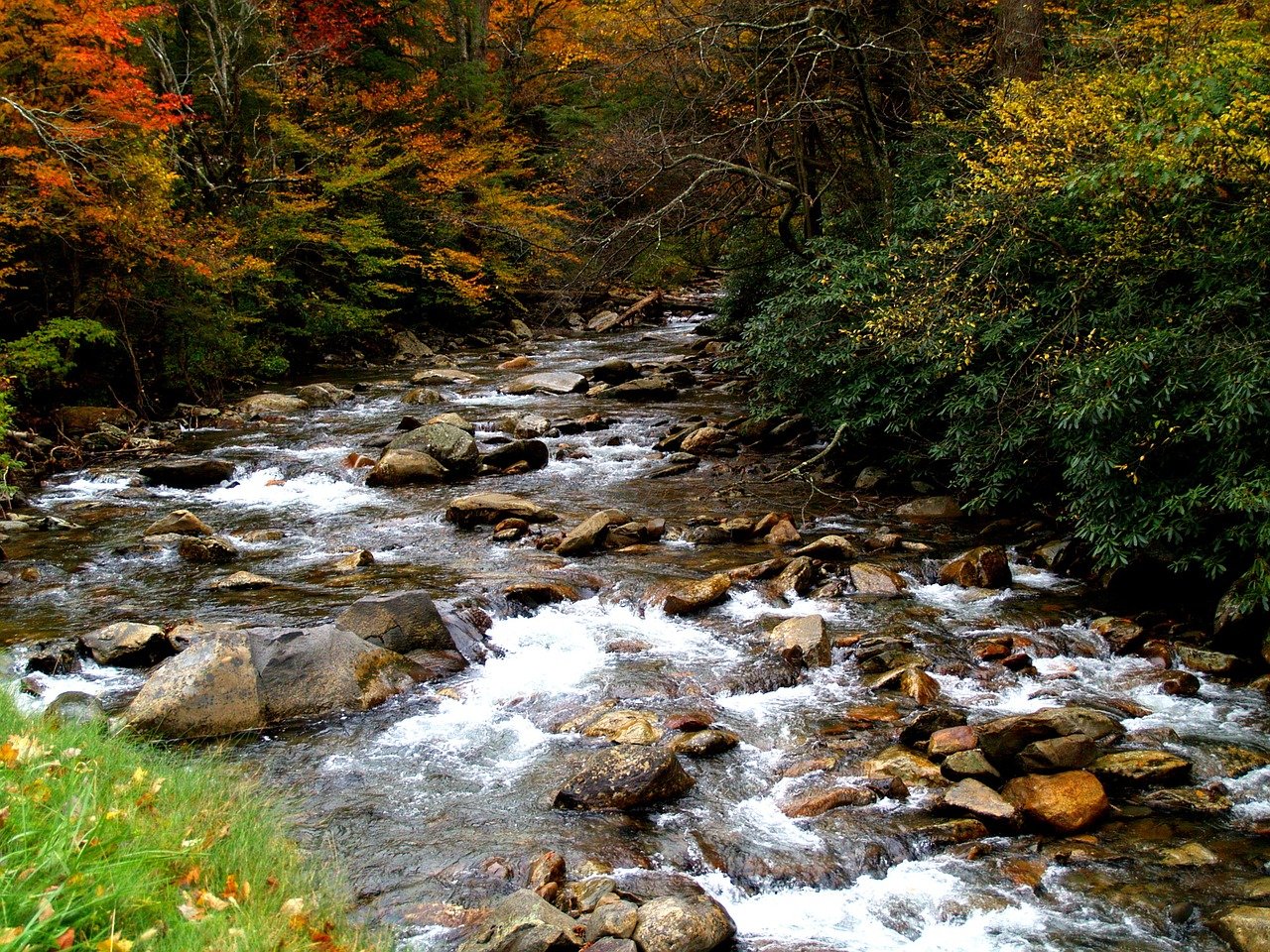 Great Smoky Mountains National Park is America's most visited national park, with millions visiting the campgrounds, trails, fishing streams, flora and fauna each year. The ancient mountains have been home to man for thousands of years – from the prehistoric Paleo Indians to the advanced Cherokee tribe to the arrival of the first Europeans, these mountains have played a very important role in American history and are a great place to spend a few days out in nature.
– The park is home to a large number of black bears. Make sure you properly dispose and protect food items and are aware of the potential dangers of an encounter with one of the bears.
– Swimming is not recommended anywhere in the park.
– Yellowjacket wasp presence is strong in the fall. Be sure to carry an "epi" pen if you have an allergy.
9. Yellowstone National Park – Montana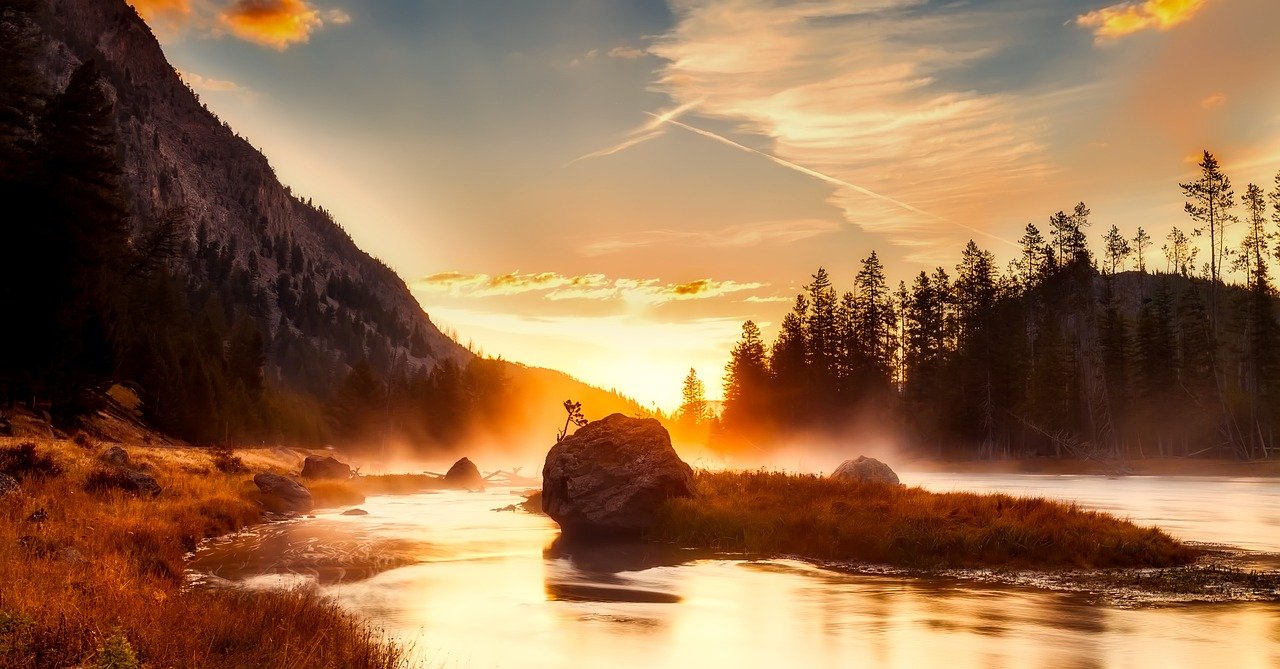 This nearly 3,500-sq.-mile park sitting atop a volcanic hot spot features canyons, rivers, dramatic forests, hot springs, and geysers – its most famous being Old Faithful. Hundreds of animal species also call the park home. Yellowstone was America's first national park and makes for an unforgettable vacation.
– During the winter, most roads are only open for snowmobiles and snowcoaches.
– Permits and reservations are required for many activities in the park.
– The weather at Yellowstone can be extreme and unpredictable. Be prepared for changing conditions.
10. White Sands National Monument – New Mexico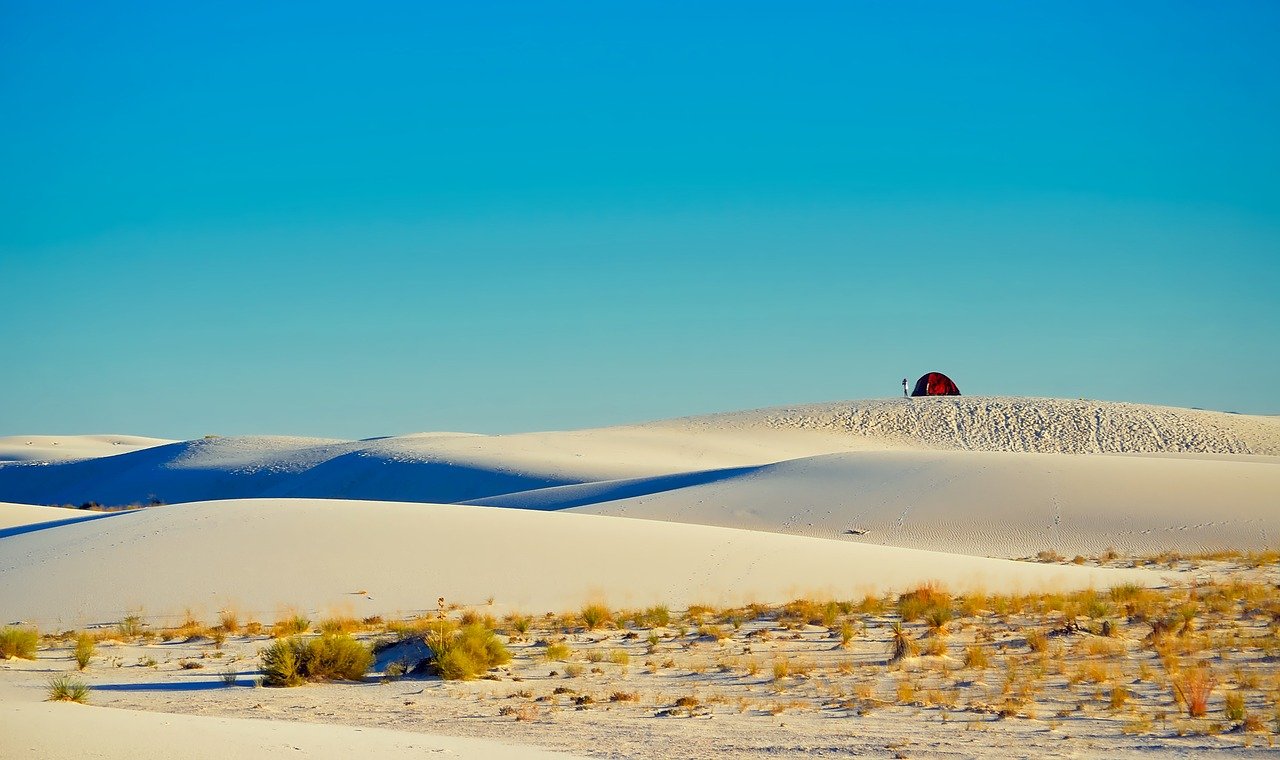 https://thebitetour.com/wp-content/uploads/2021/05/white-sands-national-monument-1911395_1280.jpg
Ok, so this isn't technically a national park, but the dunes of White Sands are absolutely breathtaking. And a truly rewarding experience The glistening white sands here make up one of the world's greatest natural wonders. Massive wave-like dunes have taken over 275 miles of desert and created the world's largest gypsum dunefield.
– The military uses the land for missile tests. Make sure to stay informed of this for your safety.
– Alcohol is prohibited during the months of February, March, April, and May.
– Getting a permit for a backcountry camp is the best way to experience the park. Set your camp up before the sunset and sit back and enjoy the view as a perfect combination of colors engulfs the sky, reflecting off of the white sands. As night falls, look up to see one of the clearest views of the stars on earth.
Have you visited any of these parks? Which was your favorite? Let us know in the comments below!