New York is America's greatest city. Without question, it's what the world believes America is. Visiting New York can be a difficult thing because it's not one city. It's a city of museums, a city of restaurants, a city of theaters, a city of nature, a city of engineering, a city of neighborhoods, a city of history, a city of the future. It's so difficult to define New York, but you can plan a trip to New York at any time of year, at almost any budget, that will provide a lifetime of wonderful memories.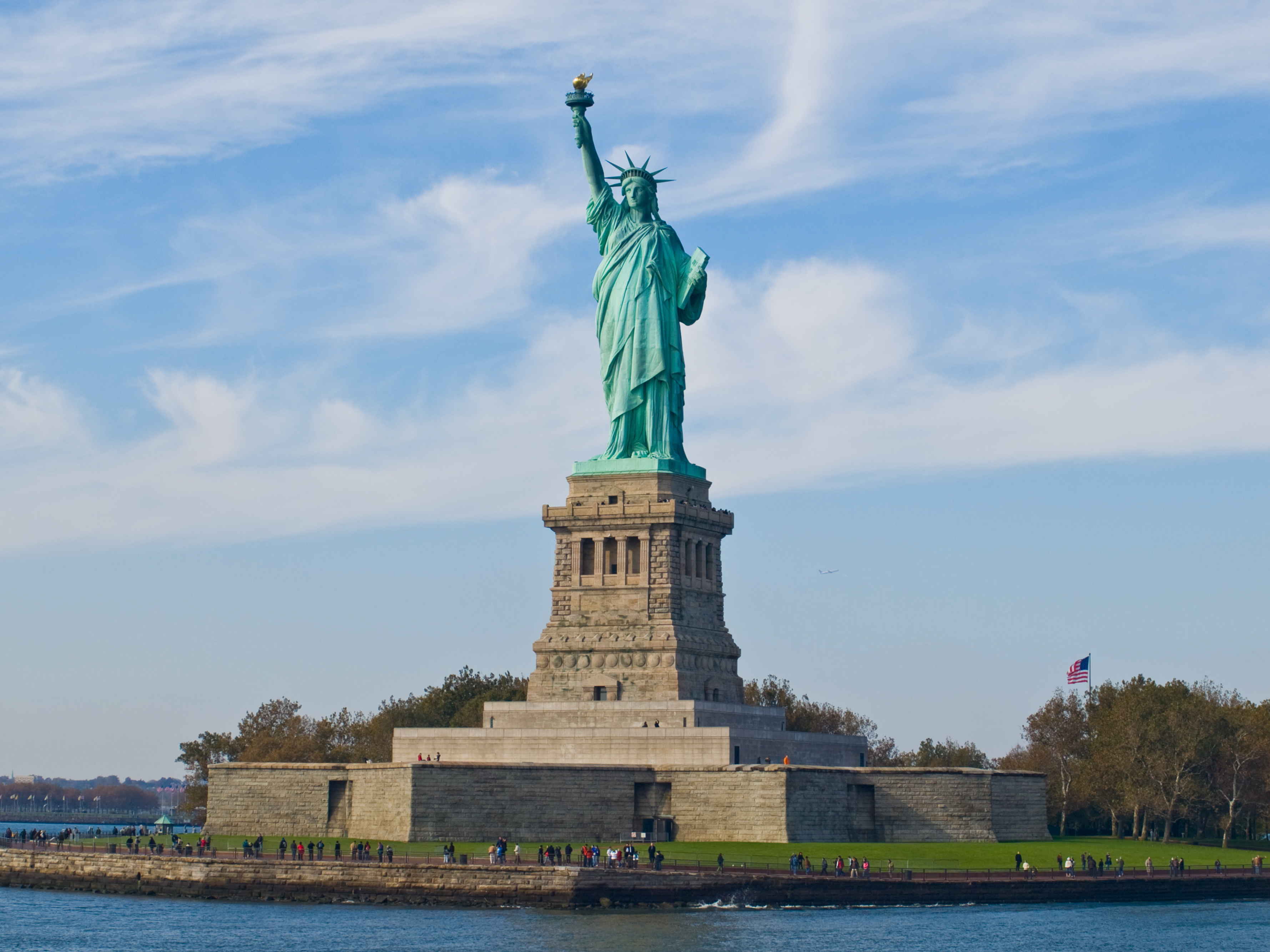 Tip#1 What Will the Weather Be Like During My New York City Trip?
New York weather is so variable. In the summer, it can be hot and humid, while the winters are cold and snowy. Planning your trip requires knowing your season, and making sure you're covered for a variable experience.
December, January and February
This is the coldest part of the year, but New York in the winter can be a winter wonderland with snow all over the place! You will typically find the temperature falls below freezing overnight, and often the high is below freezing as well. There's a lot of snow, this is the snowiest time of the year, and there's slush and ice all over. Winter storms happen from time to time, and that can make the city a bit more difficult to deal with. If you're visiting in the heart of winter, take a few simple steps.
Dress in Layers
Wearing layers will allow you to adapt to the weather best. Wearing a pair of long underwear under a shirt and pants, a scarf and hat, gloves, and a water-proof outer coat, will help you stay warm, and if there's a strong warming pattern, it's easier to lighten your load and adapt to the temperature.
Strong shoes
No other decision will effect your ability to deal with New York winters than what you wear on your feet. Avoid heels if you're planning on walking around the city, and shoes with strong traction will help you when there's a difficult patch of ice or slush. Strong boots are great at keeping your feet dry. Strong shoes, and thick, warm socks will help you enjoy your visit.
Plan Your Travels
In the dead of winter, it can be hard to get around for out-of-towners. Give yourself more time to get from place to place, and taxis can be much easier as they can typically get you from door-to-door instead of requiring walks in the weather. During severe storms, it can be incredibly difficult to get around. http://alert.mta.info will have information on any closures or re-routing.
March and April
Spring is beautiful. It's perhaps the loveliest time in New York. Spend a little extra time in Central Park admiring the beautiful flowers! The weather in March and April can be variable, with snow and warm trends often mingling. You'll want to keep up with all the weather in the area as things can turn much faster than you expect.
Dress in layers
Perhaps even more important than in coldest winter, layers in spring will help you prepare by giving you greater flexibility. Wearing three layers if it's a cold morning means you can easily adapt to the changing conditions that the day presents you.
May
May is the beginning of tourist season, but it's not nearly as crowded as it will be in the busy season.May is strange. It can be beautiful or it can be wet or it can be extremely hot. Preparing for May weather can be a trick, as it may a couple of times over the course of a week. Keeping track of the weather is really important, and having more than one option for every day is really important.
Carry an umbrella
May gets a lot of rain, so having an umbrella will be incredibly helpful. Choose one small umbrella for each person in your party instead of one large one for your group.
Plan a day's wardrobe
In the morning, it will likely be cold, so wear a coat over a couple of thinner layers. Lose your top layer, and tie your jacket around your waist. You're going to want it for the evening, when the temperature can drop quickly.
Drink lots of water
On a hot day, it can be very muggy, so a very light water-proof covering can help, but make sure you drink a lot of water. Carrying a re-fillable water bottle is a great way to make sure that you'll stay hydrated.
June, July, and August
This is the busiest period for New York. Tourists from around the world crowd into New York, and there can be long lines for many attractions. Expect heat. Expect humidity. There's also the possibility of storms. Prepare for the heat, and the humidity.
Drink lots of water
Carry a water bottle, and drink a lot of it all day long.
Plan your trip
The middle of the day can be really hot. Walking in the middle of the day can be hot and sticky, so plan to do your major travels in the morning, and spend the afternoon and early evening in air-conditioning out of the sun. That's a good way to make the hottest days more enjoyable.
September, October, November
New York in fall is lovely. The trees in Central Park are changing to their autumn colors, which is as lovely a site as you'll ever see, and the crowds are significantly lighter.
The Fall can be difficult. Sometimes it's very hot, and it's the rainiest part of the year. You might even get a few snow flurries. The best thing is to keep track of the weather right before you leave, and plan for light winter and significant summer if you're staying more than a few days.
Tip#2 Best places to stay in New York City
There are so many parts of New York that you can find lodgings in so many different parts of the city at many different price-points. The first thing to do is to figure out what you're going to be going. Want to see museums and watch some plays? You'll be best off staying somewhere on Manhattan, but plan on spending a little more money. Want to explore much of the city, but save some money? Queens and Brooklyn can be less expensive and still quite convenient. Staying in New Jersey adds travel time, but can save money.
1. Staying in Manhattan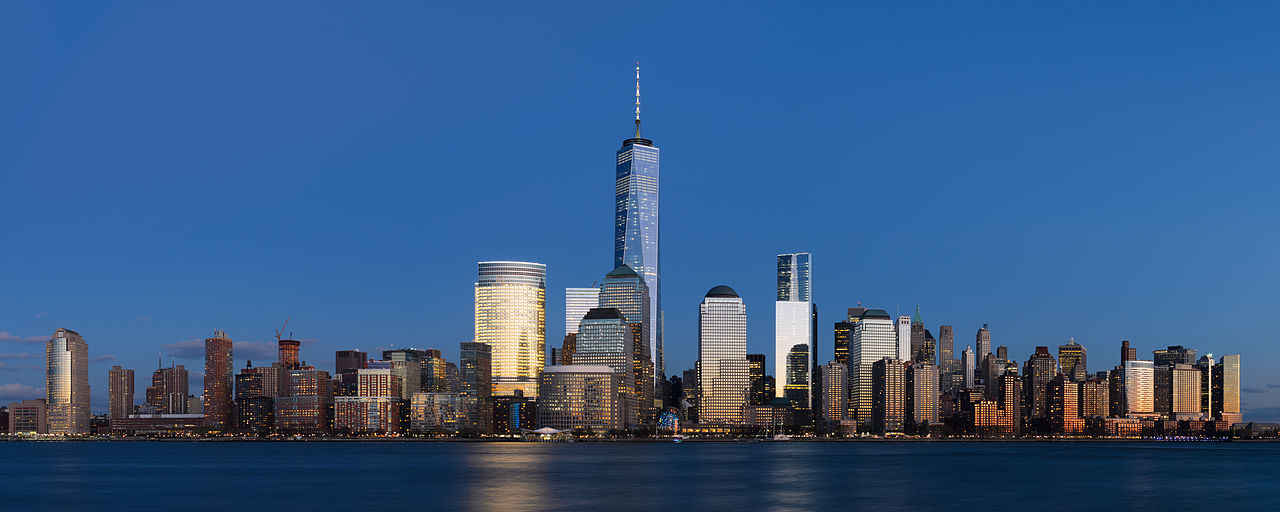 Hotels in Manhattan include some of the most famous American hotels like the Waldorf Astoria, The Millennium Broadway, and the Hotel Pennsylvania. These are wonderful hotels, quite comfortable, but are expensive. Expect to pay a minimum of two hundred dollars a night at these hotels, and some times far more. Try hotel discount websites such as expedia.com, trivago.com, and travelocity.com to get the best deals, sometimes as low as a third the regular price!
There are also slightly less expensive options on Manhattan like the Wellington, The Pod, Stay, or Ye Olde Carlton Hotel. These will cost you about one hundred dollars a night, but they're still on the island and very comfortable.
There are also some wonderfully quirky places to stay in New York City. The Chelsea Highline Hostel is a great hostel that's right across from the Hudson River. The East Village Bed & Coffee is a bed & breakfast-style hotel that is wonderfully communal. The Gershwin Hotel is inexpensive, and the art and decor is charming and fun, and live music and comedy performances take place in the communal space.
2. Queens and Brooklyn

While Manhattan is where the tourist sites and museums largely exist, it's not difficult to get onto the island from either Queens or Brooklyn. The trick here is choose a hotel with easy access to a subway stop, or something close enough to one of the major bridges to cheaply take a cab. You can save a lot of money staying in one of the outer boroughs, though there are some lovely, up-scale hotels there as well. In Brooklyn, you should consider one of the many hotels in Williamsburgh, Park Slope, or Boerum Hill, while Queens' Long Island City is less than 15 minutes away from the island, and can make things cheaper while still being convenient.
3. Slightly further out of town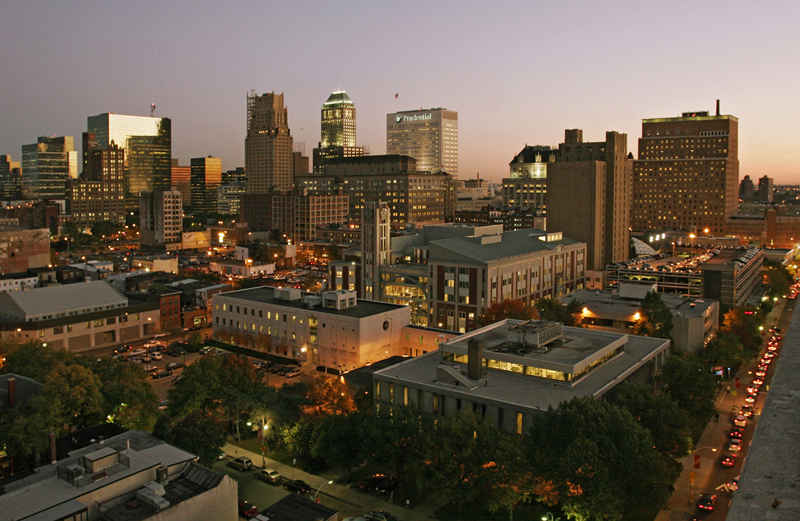 New Jersey and Long Island can save you money, and many hotels in the nearest towns and cities offer shuttles into Manhattan. North Bergin features the Super 8 and Days Inn, both of which offer shuttles into the city via the Holland. Newark has many affordable options for hotels, especially near the hotel. If you're flying in and out of Newark, which can save a great deal, a hotel near the airport might be an excellent option, especially if you can find a hotel near enough to the Rahway train station. Fort Lee also offers several inexpensive hotels, and the Econolodge and the slightly more upscale DoubleTree offer shuttles into the city.
Long Island can be incredibly affordable for those willing to commute in via the Long Island Railroad (LIR). Riverhead is a nicer part of the island with several less-expensive hotels. Wading River also has some options, including the wonderful Inn and Spa at East Wind. You need to take a cab or bus to the LIR, but you'll save enough on the room to make it worthwhile.
Tip#3 Local Transportation in New York City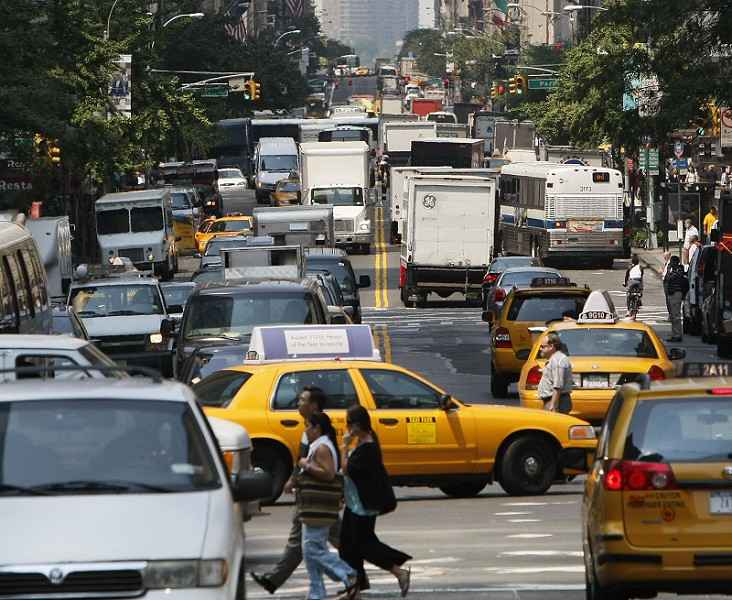 New York is one of the best American cities for public transportation. The Subway is nearly omnipresent, the Long Island Railroad, Staten Island Ferry, New Jersey Transit, and Amtrak, not to mention thousands of cabs, make New York incredibly easy to get around.
1. Determine your travel budget
Along with your airfare and hotel room, travel can be one of your top expenses. When you budget your trip, find a figure for transit expenses. If you're staying on Manhattan, and are willing to stick mostly to busses and the subway, you can make your travel to major destinations for less than ten dollars a day per person. If you're further out, plan on at least double that.
2. Walking is worth it!
Much of Manhattan is walkable and it's a great way to discover things that you may not find in any guidebook. Nothing will expose you to more restaurants and stores than walking from one part of the island to another! Wear comfortable shoes!
3. The Subway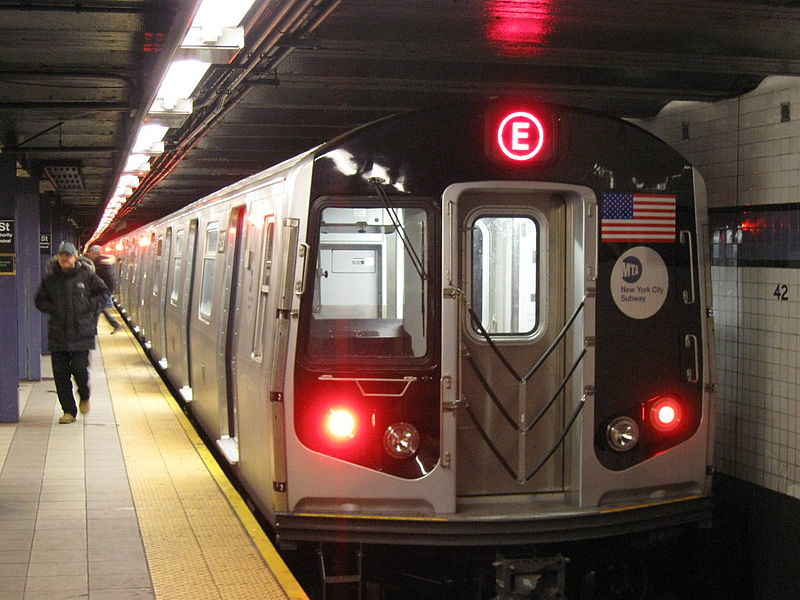 The iconic way to get around New York, with full access to the outer boroughs, is to hop on the subway. Before your trip, get a subway map and download the MTA's smartphone app. The app will help you with planning your routes before your trip, and the map will work while you're riding, where there's little signal. Buy a MetroCard from one of the vending machines at almost every subway stop. A seven day MetroCard is very cost effective if you're staying more than a weekend. You can use that on both the subway and busses. Look at the signs and the lightposts fastened above most stations, They'll indicate the line and direction of travel.
4. Cabs
Cabs are not cheap, but they will get you from point-to-point, especially if you're getting prone to getting lost. You can get an estimate between any two points at taxifarefinder.com. Taxis can actually be slower than taking the Subway in some parts of town during traffic.
5. Buses
Buses are slightly more difficult to navigate than the Subway, but MTA provides a lot of maps, and the Smartphone app will work since you'll be traveling above-ground. A Metro Card works on buses, and you can get free transfers at many subway stations.
6. Trips on the Water
New York sits on an excellent harbor and river confluence, and there are wonderful attractions that you can only reach via ferry. Some boat trips themselves are the main attractions!
Tips
Weather
Most ferries will run in bad weather, though sometimes closures will happen. Check conditions before you go!
Sea-sickness
Dramamine, or one of the generics, is a very useful tool for dealing with seasickness associated with long water trips.
Ferry Travel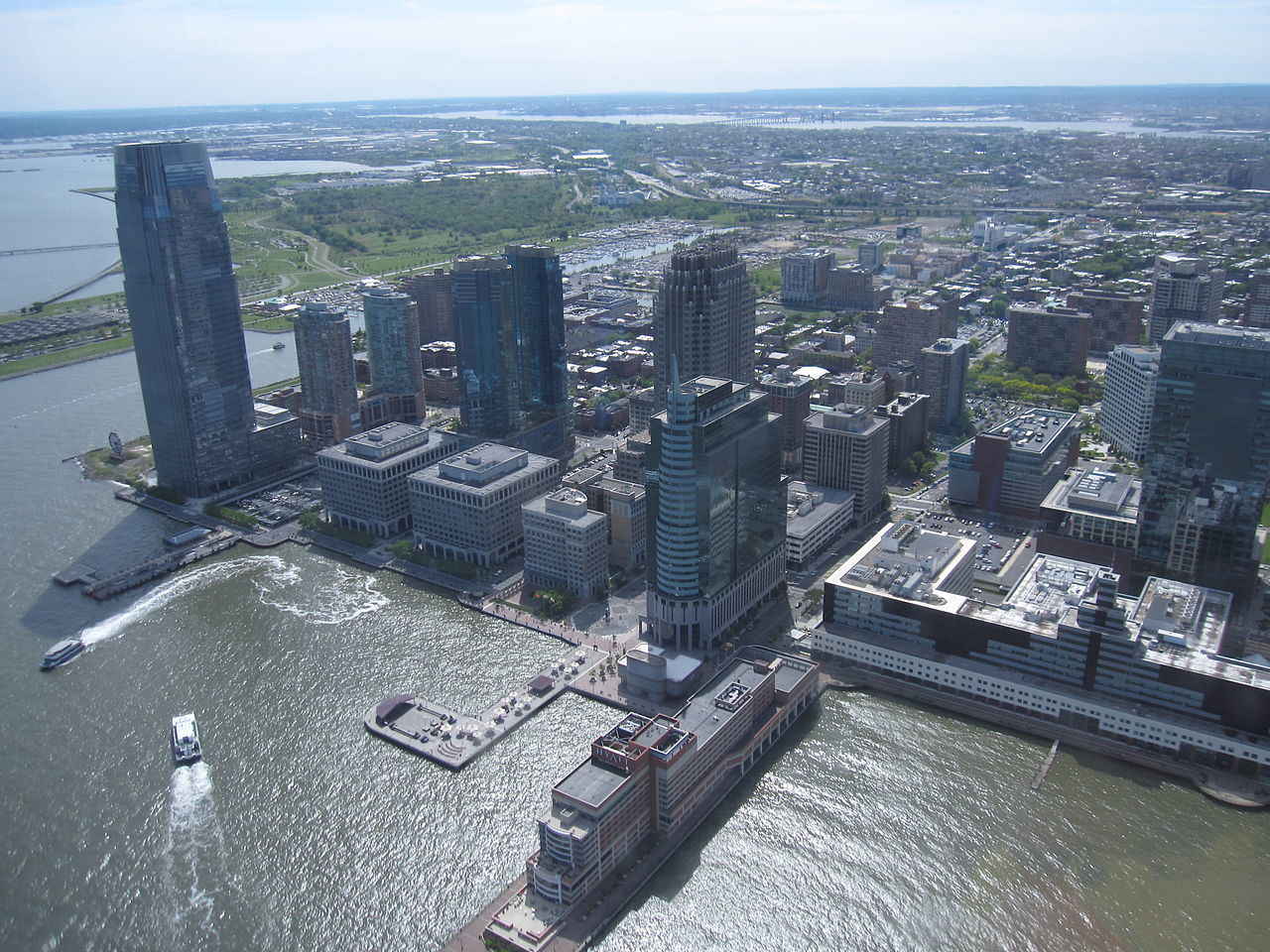 Taking a Ferry is a wonderful way to get a panorama of the city from outside the deep canyon of skyscapers. The height and grandeur of Manhattan is really only appreciable from off the island, and Ferries provide the best vantage point. The Staten Island Ferry (http://www.siferry.com) is a twenty-five minutes trip from Lower Manhattan to Staten Island. Simply taking a round-trip will give you exceptional views of New York Harbor, as well as the Statue of Liberty.
The Ellis Island Ferry and Liberty Island Ferry will take you across to two of the finest sights of New York – the Statue of Liberty, and Ellis Island (http://www.nps.gov/elis/index.htm), the site of so many immigrants' first introduction to America. A visit to both islands is highly recommended.
Various companies operate Harbor cruises. You can find many of these listed at http://www.reservenewyorkcity.com/sa/new-york-harbor-cruises?rdid=rnyc4271&gclid=COOD4fOVx8YCFUyVfgod6a8LFg.
6. Timing
Try to avoid taking cabs during the evenings around Times Square and the Theater District. It's bumper-to-bumper as theatre-goers come and go to shows. What would normally take 10 minutes during the early portion of the day can take you up to forty-five minutes before or after performance times. Traveling during rush hour is often unavoidable, but it will take much longer and you'll deal with greater crowds.
Tip#4 How Safe is New York City?
Per capita, New York is one of the safest major cities in the US. That's not to say that there's no crime, but there are some times when a little extra precaution will help you avoid being a victim.
1. Go in groups
There is safety in numbers, particularly at night around the city. Going with a group is the best bet.
2. DO NOT USE EARBUDS!
In recent years, people wearing earbuds, particularly on the subway, have been victims of a greater number of criminals, from muggers to pickpockets.
3. Be smart about your smartphone
If you need to use your smartphone, do it on the platform, preferably in a well-lit area with few people near. Keep your phone in an inside pocket while on the subway.
4. Carrying items
If you can, take only one small bag, preferably with multiple closures, and wear a jacket with inner pockets. Distribute money and important documents like passport, credit cards, or IDs, in different places. By keeping things spread-out, you'll make it far more likely that you won't lose everything.
5. Avoid underpasses at night
Paths under the streets between portions of subway stations can be very dangerous at night. If you absolutely have to travel through one, don't go alone!
6. Hotel safety
Theft from hotel rooms is rare, particularly in established chain lodgings, but they do happen. Use in-room safes, if provided, for any valuables. Take smart valuables with you as best you can.
Tip#5 Any Good Websites for Researching My New York Trip?
The web is full of wonderful sites for researching your trip. Spending a fair bit of time looking into the basics of your trip-planning will lead to a better result.
NBC New York's Weather:
Website: http://www.nbcnewyork.com/weather/
The best of the NYC weather sites. It'll give you a video update, as well as seven day forecasts and hour-by-hour updates.
New York Travel and Transit Conditions:
Website: https://511ny.org
Keep track of closures, re-routings, and other problems while in New York, and get details on closures that may effect your travel.
Metropolitan Transit Authority:
Website: http://web.mta.info/metrocard/tourism/
Subway and bus information, including maps and timetables, as well as podcasts and other content.
Yelp!
Website: yelp.com
A user-generated review site that is excellent for getting a sense of what people like in restaurants, hotels, shopping and more.
New York Pass:
Website: https://www.newyorkpass.com
The New York Pass will get you into dozens of attractions for one fee. The site will give you a great view of some of the best attractions, as well as links and lists.
NY:
Website: http://www.ny.com
A list of links to museums and other attractions, as well as hotels and other info. Very useful in planning.
Zagat's 100 Best New York Restaurants:
Website: https://www.zagat.com/best-restaurants/new-york
A wonderful list of top-rated restaurants, slanted more towards fine dining.
New York Magazine's Top 25 Shopping Destinations:
Website: http://nymag.com/visitorsguide/shopping/destinations.htm
A great list of sites serious shoppers should seriously visit.
The Official Guide to New York City:
Website: http://www.nycgo.com/transportation
This has great links about getting to New York, as well as getting around the city.
New York's Best Boutique Hotels:
Website: http://boutiquehotels-newyork.com
If you'd like a unique New York hotel experience, check out Boutique's New York. Even a single night at one of these quirky and comfortable lodgings can add a lot to your stay!
Tip#6 What are the Must-See's and Must-Do's in New York?
New York is a city where there's a little bit of everything. You can plan a compact trip that features a few specific sights, or a long visit that'll allow you to explore New York's major attractions, as well as lesser-seen wonders.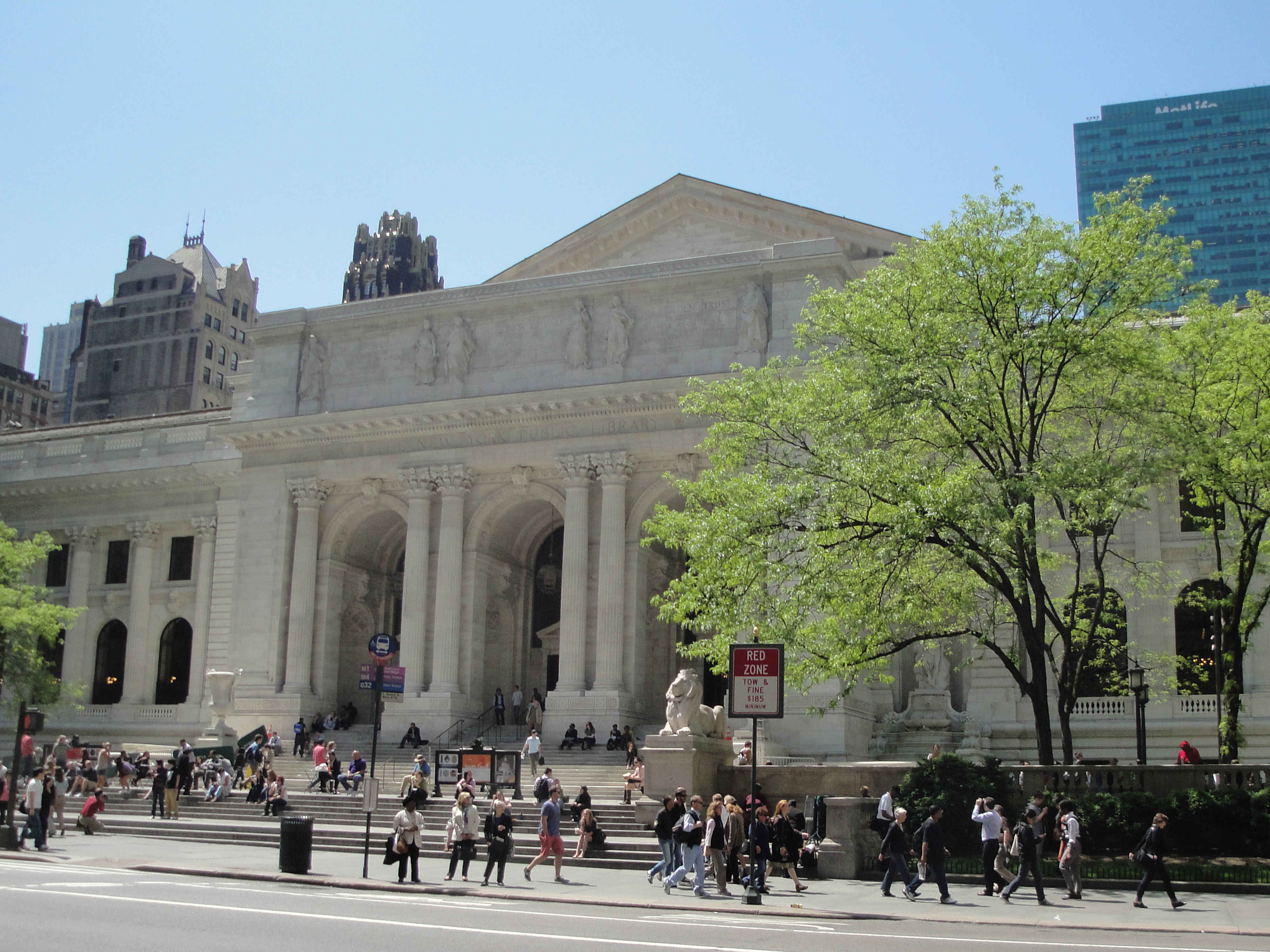 The Famous Locations
Can you really say you visited New York without visiting the Empire State Building (http://www.esbnyc.com)? They are open from 8am to 2am, but can be very busy from 10am to 10 pm, so visiting outside those hours might be worthwhile. The elevator trip alone is worth the price of admission.
New York's Central Park is world-famous for it's natural beauty in the middle of one of the most urban areas on Earth. It's a wonderful way to spend an afternoon walking, or taking a handsome cab ride. There are few things as lovely as a picnic lunch out on the grass of Central Park!
Taking in a Broadway show is one of the most undeniably American experiences you can have! TKTS (https://www.tdf.org/nyc/7/TKTS-ticket-booths) is a great way to get last minute tickets to even the most popular shows. Some theatres offer tours, as do many private companies. Broadway UpClose (http://www.broadwayupclose.com) offers tours led by actual actors.
Radio City Music Hall (http://radiocity.com) is one of the grandest American theatres and it offers tours daily. Famous music venue Carnegie Hall offers tours as well (http://www.carnegiehall.org/Tours/). The Metropolitan Opera House (http://www.metopera.org) offers both front of house, and backstage, tours.
While a slightly long trip, Coney Island (http://www.coneyisland.com) is a historic beach-front attraction featuring thrill rides and games right at the beach, along with a Sideshow and various special events.
Greenwich Village is one of the most fascinating parts of New York. The people watching is exceptional, there are hundreds of fine restaurants and bars, and performance venues are hard to beat. A visit to the Stonewall Tavern, birthplace of the American Gay Rights movement, should be on everyone's todo list.
St. Patrick's Cathedral (http://saintpatrickscathedral.org), The Cathedral Church of St. John the Devine (http://www.stjohndivine.org), Eldridge Street Synagogue (http://www.eldridgestreet.org) and Flushing Meeting House (http://www.nyym.org/flushing/) are all historic, and functioning, houses of worship that are open for tours. Check websites for days and times.
Tip#1 Discounts:
Many sights will offer special discounts for booking on line, and many are a part of CityPass/NewYorkPass programs which allows you to pay one fee and go into all attractions.
Tip#2 Congestion:
Many sights will be crowded during the middle of the day. Arriving early can help, and some places offer special rates for late arrivers. Check websites for more info.
Museums
There are at least a hundred museums spread throughout New York, including some of the world's most impressive. Art, science, history, and more all have strong representation, with the greatest number on the island of Manhattan, but with some very significant sites in Queens, Brooklyn, and even further out.
Tips for Your Visits
Any of the museums above can fill an entire day's visit, so don't plan on doing more than one or two in a single day. If you're going to choose to try two in a day, pick two that aren't too far apart, and arrive at the first one the moment they open. After a few hours, leave and get lunch at a point between the two, and move on to the second museum for the rest of the day. If you're planning a full day at a single museum, make sure to find a place near the museum for lunch.
Few museums allow you to carry backpacks or large purses. You should plan on traveling with either a small purse or other small carrier, or use the coatcheck service offered at most museums.
Museums often have free visit days, or other discounts listed on their websites, and many participate in CityPass or other stacked discount programs. Make sure to visit the museum's websites ahead of your visit.
Art Museums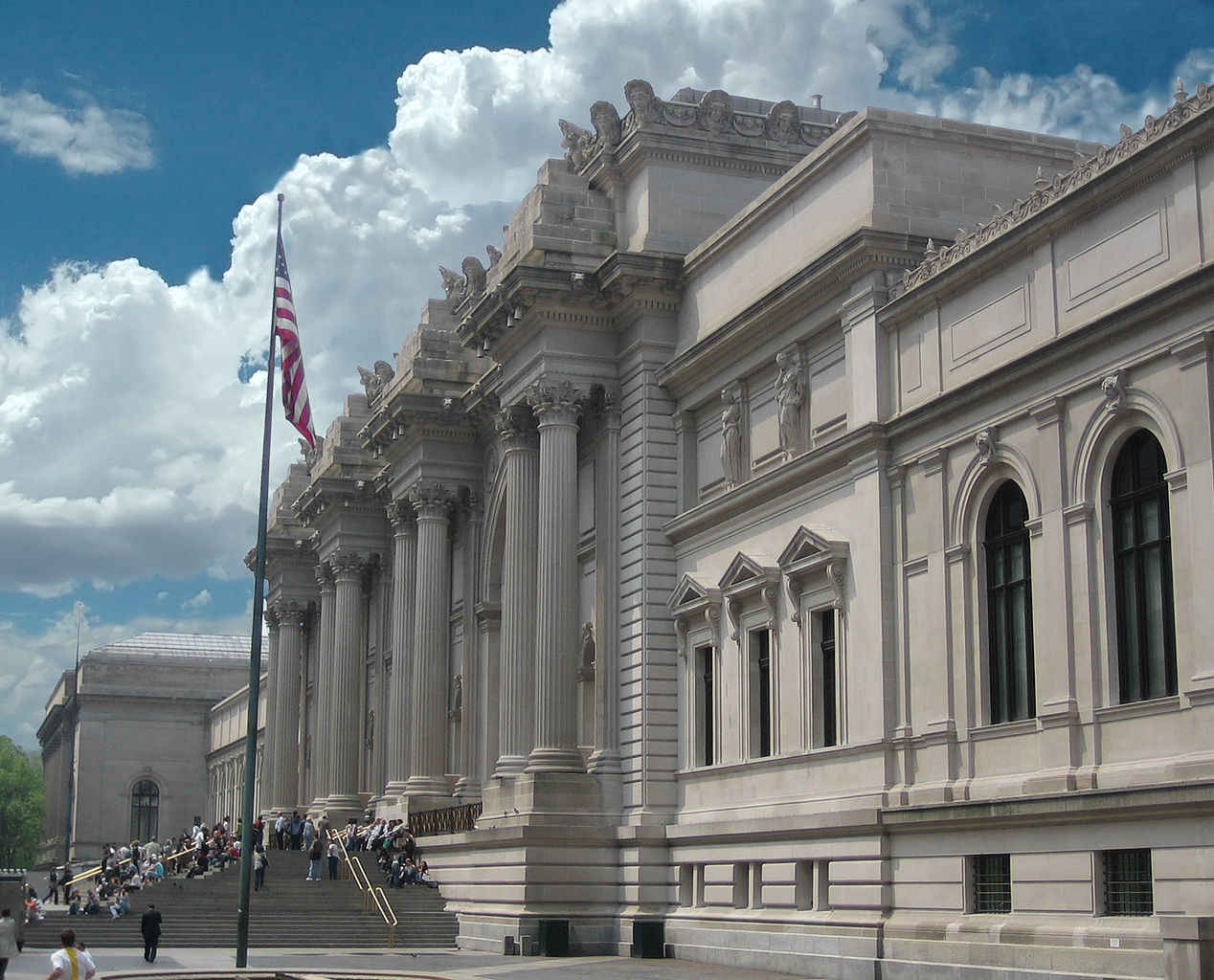 Manhattan boasts four of the world's greatest art museums. The Metropolitan Museum of Art (The Met – http://www.metmuseum.org) covers art, history, and design from Ancient times to the present. Highlights include a wonderful Anthropological collection, and a wonderful display of arms and armor. The Museum of Modern Art (MoMA – http://www.moma.org) is the finest collection of Modern and Contemporary Art in North America, including masterpieces from Jackson Pollack, Andy Warhol, Roy Lichtenstein, Vincent Van Gogh, and Georgia O'Keeffe. The Whitney Museum (http://whitney.org) features an amazing collection of art from 1900 to today. The Guggenheim Museum (http://www.guggenheim.org/new-york/visit) is housed in one of New York's most distinctive buildings, a Frank Lloyd Wright-designed masterwork. The collection features amazing works of Impressionist, and Post-impressionist art works.
There are far from the only art museums in New York, nor are great art museums only found on Manhattan. The Cooper-Hewitt National Museum of Art & Design (http://www.cooperhewitt.org) is a fine collection of artworks and design elements. El Museo del Barrio (http://www.elmuseo.org/exhibitions/) collects and presents art and artifacts of the Hispanic experience. The Museum of Comic and Cartoon Art (http://www.societyillustrators.org/mocca.aspx?id=8560) is a wonderful exhibition of comic and comic book art. The Brooklyn Museum of Art (http://www.brooklynmuseum.org/home.php) houses an incredible collection, with exceptional permanent and temporary exhibitions. The Bronx Museum of the Arts (http://www.bronxmuseum.org) focuses on Modern and Contemporary artworks. The Queens Museum (http://www.queensmuseum.org) is well-worth a trip out to learn about the art and history of Queens. A part of The Met, The Cloisters Museum and Gardens (http://www.metmuseum.org/visit/visit-the-cloisters) is a fine collection of medieval art and works.
History, Culture, and Science Museums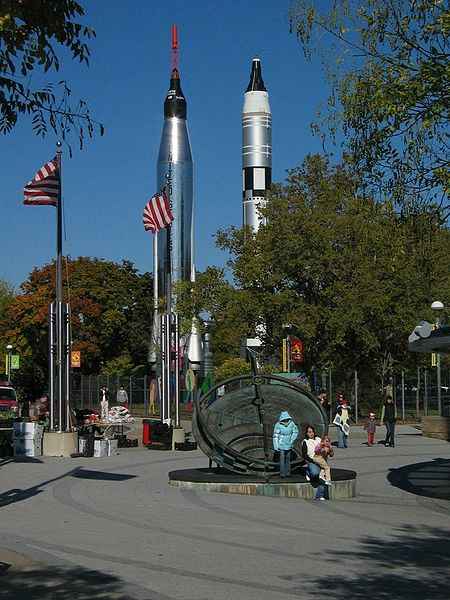 New York features some fine history museums, beginning with two that cover the history of the great city of New York. The New York Historical Society Museum & Library (http://www.nyhistory.org) covers the history of the city from colonial times, while the wonderful Museum of the City of New York (http://www.mcny.org) features more than a million and a half objects dedicated to the history of the city. The National September 11th Memorial & Museum (http://www.911memorial.org) tells the story of the terrorist attach of 2001. Federal Hall (http://www.nps.gov/feha/index.htm), the first capitol of the United States, is nestled near Wall Street, only a short walk away from the fascinating Museum of American Finance (http://www.moaf.org/index). The Brooklyn Historical Society (http://www.brooklynhistory.org) tells the 400 year history of Brooklyn in an engaging museum. The Jewish Museum (http://thejewishmuseum.org) offers excellent exhibitions. The Coney Island Museum (http://www.coneyisland.com/programs/coney-island-museum) is the most fun museum you'll ever find!
The National Museum of the American Indian (http://www.nmai.si.edu), a part of the Smithsonian, displays artifacts from many Native American Tribes. The Lower East Side Tenement Museum (http://www.tenement.org) tells the story of the Immigrant Experience and 19th and early 20th century experience. The Skyscraper Museum (http://www.skyscraper.org) is the only museum in the world dedicated to the development and evolution of the modern tall building. The New York City Fire Museum (http://www.nycfiremuseum.org) gives a look at the life of the New York CIty firefighter through history, while the New York City Police Museum (http://www.nycpm.org) covers the history of the cops. The Museum of the Moving Image (http://www.movingimage.us), in Astoria, Queens, is a wonderful look at the history of film, television, and video games. For adult visitors, the Museum of Sex (http://www.museumofsex.com) presents an impressive series of exhibitions looking at the role of Sex in Society.
The American Museum of Natural History (http://www.amnh.org) is one of the finest museums on the natural sciences in the world. The New York Hall of Science (http://nysci.org) is situated in Queens in a building build for the 1964 World's Fair. The Museum of Mathematics (http://momath.org) is a wonderful place to experience the joy of maths in an exciting setting.
Tip#7 New York City Food & Drink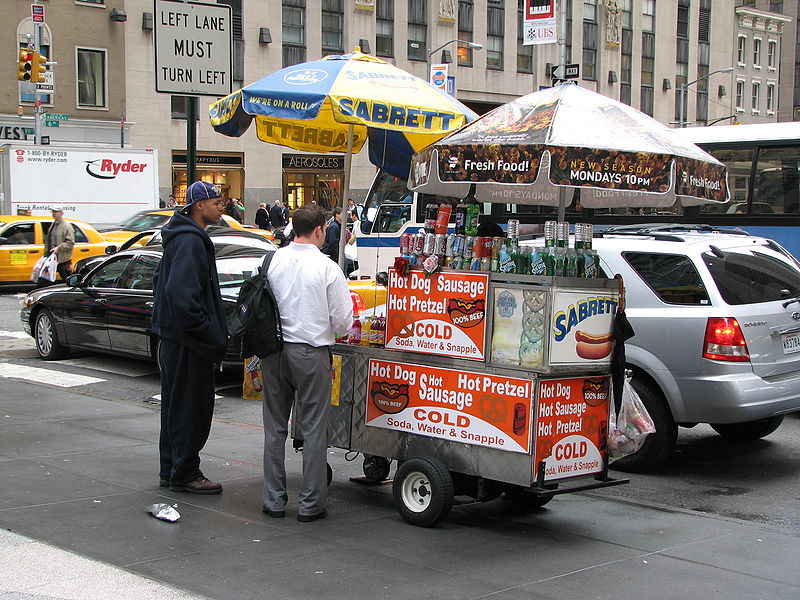 New York is one of the great culinary cities of the world. There are thousands of restaurants at every price-point. Bars are just as varied and plentiful. http://www.nyc.com/restaurants/ is an excellent resource for is an excellent resource for dining information, and Yelp! contains thousands of reviews of New York eateries. Chelsea, The East Village, Little Italy, and Tribeca all offer wonderful dining options, but any part of town will have dozens of fine eateries to fit any diet.
Bars are an incredibly important part of life in New York. There are always hotel bars, which are often quite pricey, and many bars also serve food at various levels. Many of the bars near Times Square and the major tourist attractions are over-run with tourists. Check Yelp! for recommendations.
Some Tips
Reservations
Often, a reservation is a good idea for dinner, and can be absolutely mandatory for the weekend. Contact the restaurant to see about reservations at least a week ahead of time if there's somewhere you absolutely can't miss. Pre- and post-theater dining can be the trickiest, so make sure you have reservations.
Food carts
You'll doubtlessly find yourself in a hurry at some point and one of New York's food carts is a great way to grab food fast. Make sure you choose one of those inspected by the City's Health Department.
Tips for groups
If you've got a large group of people traveling together, be certain to make reservations. Also double-check if gratuity will be added on to the check.
Tip#8 Where are the best areas for shopping in New York City?
New York is an incredible location for buying fashions, art, oddities, and just about anything else! Prices can range from astronomical to incredibly reasonable, and the merchandise top-quality, to poor knock-offs. The best rule to always remember is if it seems too good to be true, it almost certainly is!
Tips for Shopping
Extra Baggage
If you're planning on buying a lot of goods on your trip, check out your airline's baggage restrictions for weight, size, and the cost of extra bags. Packing an extra bag if you have free baggage can be very economical, and shipping via US Postal service or FedEx can often be cheaper depending on the weight of what you're shipping.
Buying from Unusual Locations
There are often flea markets, outdoor sales, and festivals where goods are sold. These can yield incredible treasures, but again, if you think you're going to get a real Coach bag for five dollars, you're mistaken. Vendors on the streets can offer good deals, but without any warranty. Keep an eye open for these as you move about the city.
The Garment District – Between 5th and 9th Avenue, from 34th to 42nd Streets.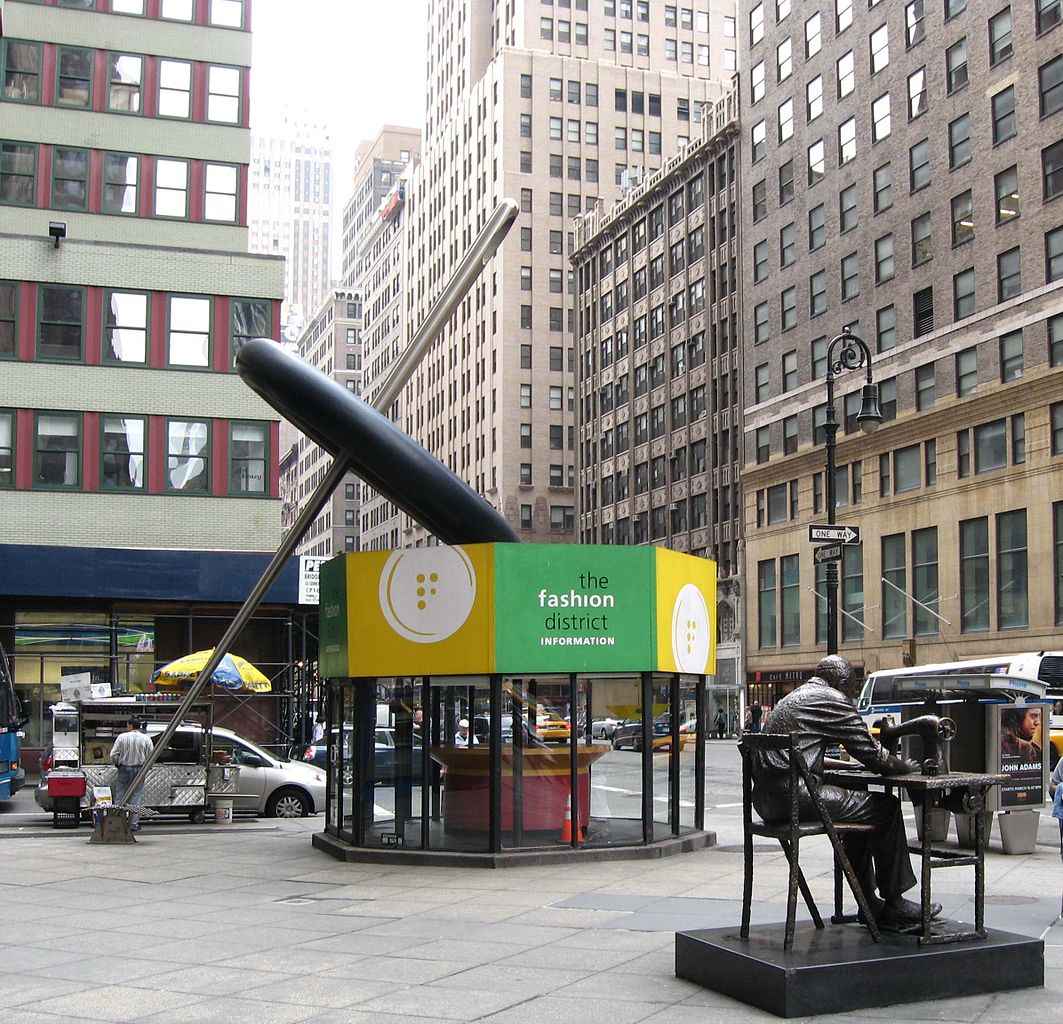 New York's Garment District (http://garmentdistrictnyc.com) is not only one of the finest locations for clothing shopping in New York, but it's also the home of art galleries, and notions. Many Garment District stores are geared towards business, and some even have a minimum purchase number. While most are open to the public, some shops are by appointment-only. Easily accessible from Pennsylvania Station.
5th Avenue – from 49th to 60th streets.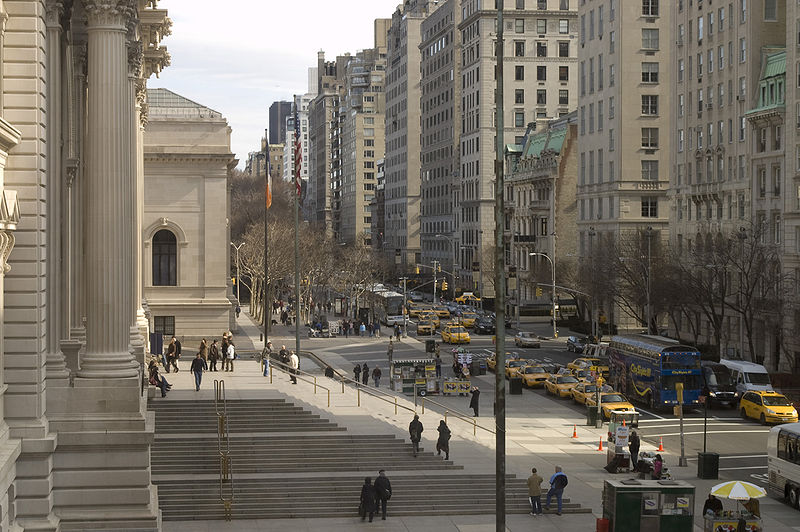 This is perhaps New York's most famous shopping area. Catering to those looking for high-end brands like Tiffany & Co., Bulgari, Omega, Cartier, Chanel, and Brooks Brothers. This is also the location for the major department stores like Saks Fifth Avenue, Lord & Taylor, and Bergdorf Goodman. A full day could easily be spent just window shopping 5th Avenue. Easily reachable from subway or busses, you can easily walk from one end to another in less than an hour… if you can resist the allure of the stores!
Soho – Lower Manhattan south of Houston to Canal street:
An incredible part of town that features all sorts of great shopping for clothing, interior design and furniture, and curiosities. Home of the Museum of Modern Art Design Store is worthy of a visit all by itself, but there are dozens of other locations worth trying while down there.
Williamsburg – Brooklyn:
Fancy boutiques, funky shops for clothing and furniture, vintage shops, and the famous Brooklyn Flea make this an impressive area that many overlook.
The Upper East Sides Consignment Shops – The Upper East Side between Madison and Lexington.
You can find some absolute gems in these wonderful shops almost any time of year. Huge collections of clothing for resale impress, and with prices you can actually deal with!
Bookstores
You can find some amazing used books throughout New York. The Strand (http://www.strandbooks.com) is wonderful, and you can find wonderfully rare and old books at Argosy (http://www.argosybooks.com/shop/argosy/index.html) or West sider Rare & Used Books (http://westsiderbooks.com/bookstore.html). Unnameable Books (http://unnameablebooks.blogspot.com) in Brooklyn provides many fine discoveries. Books of Wonder (http://booksofwonder.com) on 18th Street is an incredible place to find old, rare, and strange books for children. The Drama Book Shop (http://www.dramabookshop.com) in the heart of the Theater District is a wonderful place to pick up copies of plays and works relating to the theater. Midtown Comics at Times Square is renown for its graphic novels, comic books, and memorabilia.
Tip#9 How Much Do I Tip People?
One thing that often confounds visitors to New York City is how to properly tip for service at restaurants, hotels, and taxis. There's no hard and fast rule, but there are some excellent guidelines you can follow.
Restaurants
15% is a typical tip, though consider that your base. If you get great service, tip 18 to 20% of your total bill, including taxes. Large parties, usually 6 or more, will typically have gratuity added-on when you get the bill. Ask your server if it already has been added and double-check the bill as well.
Hotels
The Maids at hotels are often forgotten by travelrs. A good rule of thumb is to leave 2 dollars per day of your visit at the end of your stay. Leave it on the dresser as you leave, with a brief "Thank you" note to indicate that the money wasn't left by accident.
Taxis
When you pay for your cab, you'll be shown a list of options for amounts to tip. Try and tip more if you had to sit in traffic, or if the cabbie had to wait around. Tipping in cash, even if you paid by credit card, is often appreciated.
Doormen and Bellhops
At some hotels, you'll be assisted by a doorman or a bellhop. Handing over a dollar or two if they help you with your bags will be adequate for all but the most arduous carriage.
I hope you have enjoyed this post on New York city tour. Please share your tips below in the comment box to help more people.
Save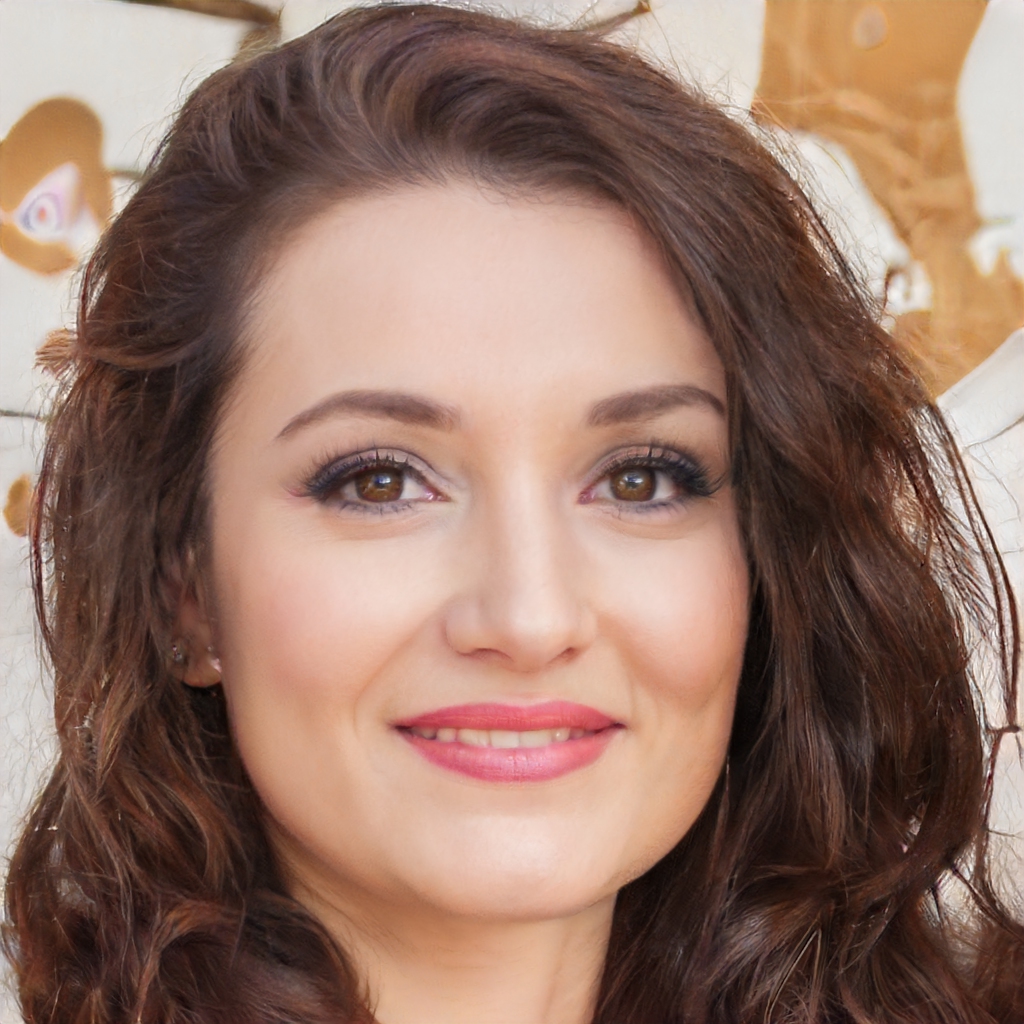 Meet Amelia, a wanderlust-filled travel blogger on a mission to explore the world one destination at a time. From backpacking through Southeast Asia to luxury escapes in Europe, Amelia has experienced it all and is here to share their tips, tricks, and favorite finds with fellow travelers. Follow Amelia on their journey as they discover new cultures, indulge in delicious cuisines, and create unforgettable memories.