The Golden Highlights of the Silver State
   Like many American states, Nevada is not just one thing. It's a largest state, but it's population is centered in only a few areas, leaving large areas of desert, scrub, and mountain. There is one of America's most popular destination cities in the south, and one of the most beautiful recreation sites in the north. There are legendary military sites, some of the best skiing locations in the world, and areas that look exactly like they did when cowboys and prospectors made their way to the American West.
   Visiting Nevada will almost certainly start with landing in either Las Vegas or Reno International airports, though Sacramento Airport is only a couple of hours away from Lake Tahoe, and you can sometimes save money flying to Los Angeles International Airport and taking the four hour bus trip to Vegas, giving you a first glimpse at some beautiful high desert landscape. Getting around Nevada can be rough going, it's a huge state, with desert and scrub terrain dominating, but long car rides across it can be just as rewarding as visiting the attraction.
Nevada is as varied a state as you'll find in the US, and here are fifteen of the sights, attractions, and cities you can visit on a trip!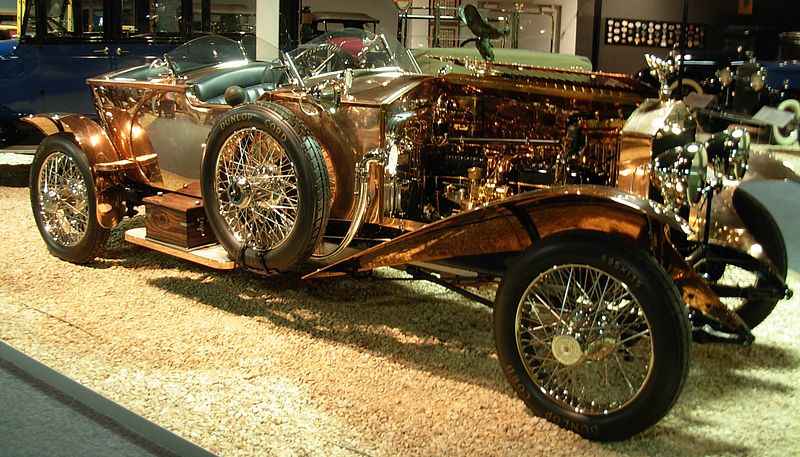 1. The National Automobile Museum – Reno, Nevada
   http://automuseum.or   There are few things more American than worshipping the automobile. The National Automobile Museum in Reno provides an incredible experience while explaining the love so many folks have for their cars. Gathered by Casino magnate Bill Harrah, highlights include a 24k-coated Delorean, cars that once carried John F. Kennedy, Elvis, John Wayne, and James Dean, as well as hundreds of beautiful cars ranging from early experimental vehicles, to streamlined masterpieces of design. A great place to visit year-round!
Wander through the wonderful permanent and rotating exhibits of classic cars
Take the free audio and SmartPhone tours of the museum.
Take lots of photos to remember your visit!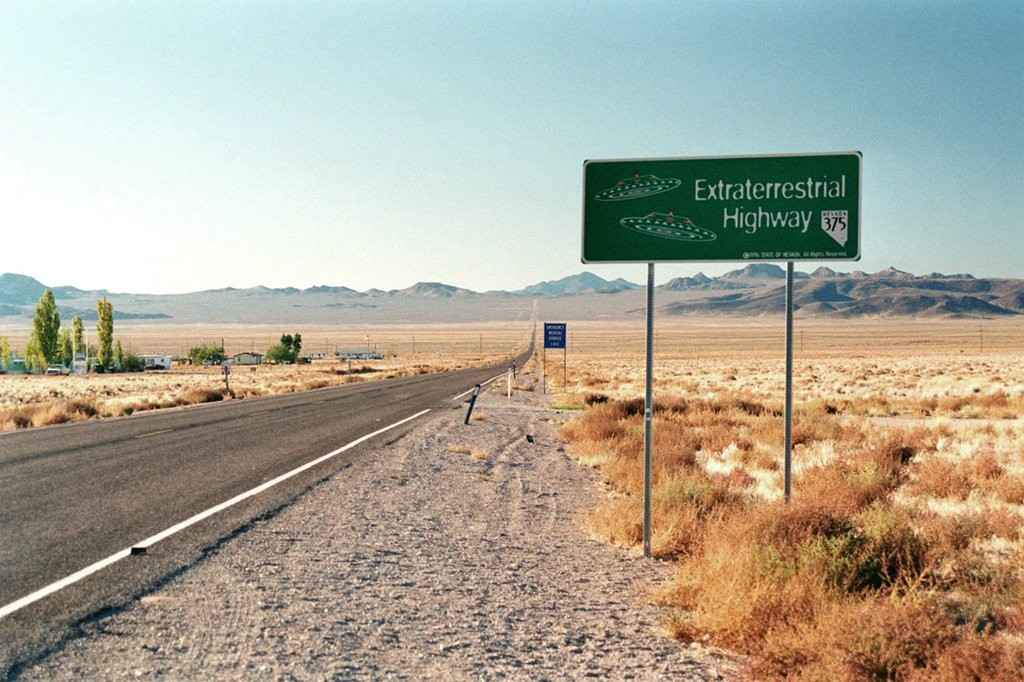 2. The Extraterrestrial Highway: Nevada Route 375
from Warm Springs to Crystal Springs, Nevada
   http://www.americansouthwest.net/nevada/scenic_drives/nv375.html
Sometimes quirky, sometimes quaint, UFO hunters are often ridiculed by the public elsewhere, but they are celebrated with an entire highway in Nevada! The somewhat lonely stretch of road runs between the ghost-towns of Warm Springs and Crystal Springs, Route 375 passes by two of the most popular areas for Conspiracy Theorists and Alien-lovers: Nellis Airfare Base (home of Area 51) and Rachel, Nevada, home of the Little A-'Le'-Inn (http://www.littlealeinn.com), where you can enjoy a warm meal, find a warm bed, and likely run into two or three other UFO enthusiasts there to watch the skies!  Even if you're not into sky-watching, the drive is a lovely way to spend a day!
Rachel is a lovely little village, and just about the only place on Rt. 375 to get gas and a meal
Outside of Crystal Springs is the White River, a lovely area of marshland and springs.
While you can't get near to Area 51, folks around Rachel will be happy to tell you the best places to try and see the strange phenomena!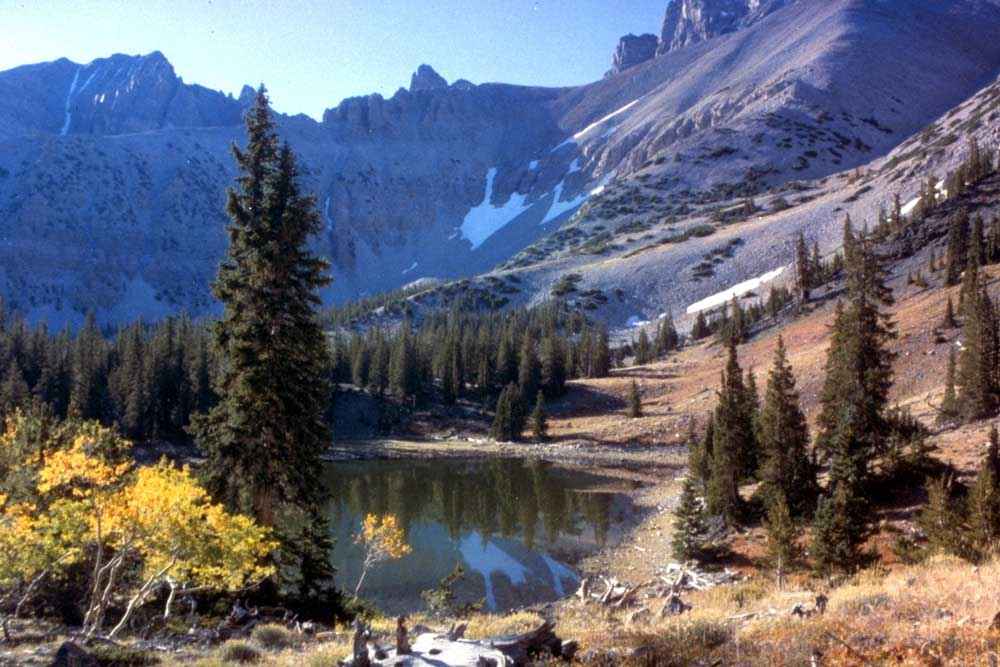 3. Great Basin National Park – near Baker, Nevada
   http://www.nps.gov/grba/index.htm
   Nevada's natural beauty is best summed up by a visit to Great Basin National Park. It's a diverse park full of wonders, including extensive cave systems. The Bristlecone Pines found in the park are among the oldest living things on Earth at more than 5,000 years old, and the largest strand of them in the world is found in Great Basin. The distance from nearly every major population center means that you can encounter some of the darkest skies in the US, perfect for star-watching. The winters are harsh, and if you want to camp, there are only non-leveled, no -hook-up sites available.
There are regular, ranger-led Astronomy programs at Great Basin that will guide you though the night sky.
Fishing, horseback riding, bird watching and wild flower viewing are all popular activities at Great Basin.
The Lehman Caves are an extensive and impressive series of caves and caverns beneath the park. Tours view the caves daily (http://www.nps.gov/grba/planyourvisit/lehman-caves-tours.htm)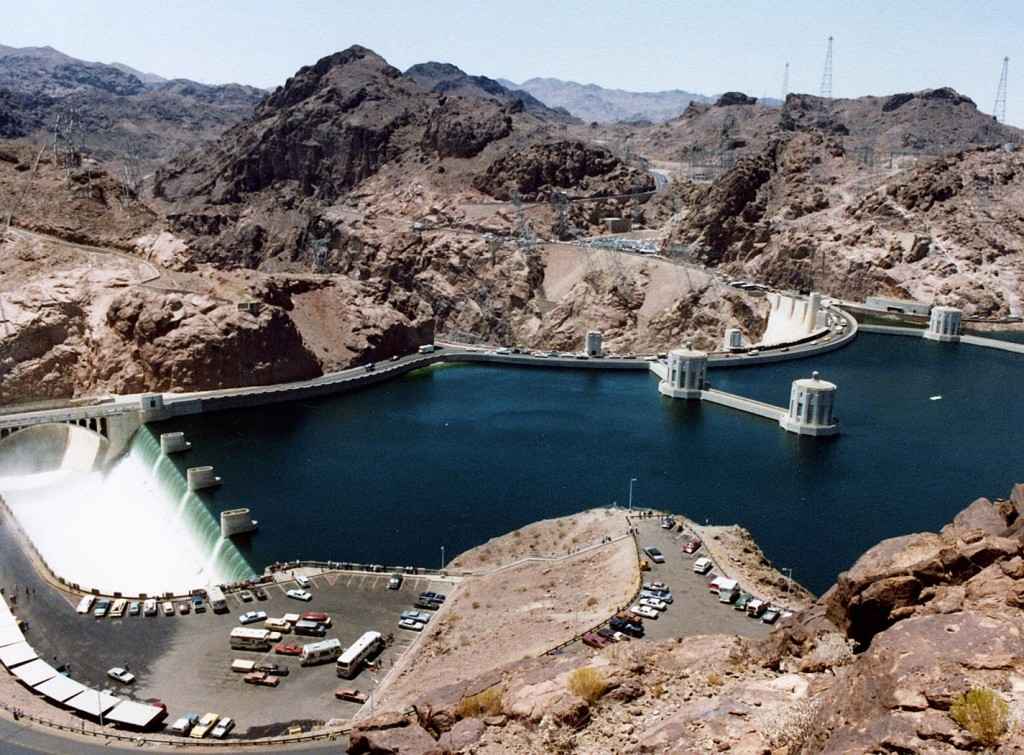 4. Hoover Dam, Boulder City, Nevada
   http://www.usbr.gov/lc/hooverdam/
   What was the largest concrete structure ever built, Hoover Dam, then known as Boulder Dam, is still one of the most incredible pieces of human engineering. Tours of the Dam, with it's 1930s Art Demo flourishes and industrial concepts, run thirty minutes to an hour, and exploring or walking along the top of the Dam are encouraged. The nearby Boulder City/Hoover Dam Museum (http://www.bcmha.org) tells the story of the Great Depression and the building of the great Dam as a works project, and the growth of Boulder City as the home to the massive influx of workers.The Summers are extremely hot, and the winters are often brutally cold, but the Dam and tours run year-round.
More than a hundred workers died building the Dam, and their memories live in several beautiful memorials in Boulder City, as well as within the Dam itself.
Interstate 93 used to run along the top of Hoover Dam, but was re-routed in the 1990s. Today, more people walk across the top of the Dam than drive.
Boulder City is home to many wonderful restaurant, Grills, and Bistros, several of which still have gorgeous 1950s-era Neon signs shining!
5. Incline Village, Nevada
   http://www.gotahoenorth.com/north-lake-tahoe/towns/incline-village/
   Founded in the 1880s as a lumber town, Incline Village on the North Shore of Lake Tahoe is an outdoor wonderland in both winter and summer. In the winter, skiing at Diamond Peak (http://www.diamondpeak.com/about) is fantastic, and families love sledding down Mt. Rose, just fifteen minutes down the road. Summer is time on the Lake, or hiking and biking at Lake Tahoe State Park (http://parks.nv.gov/parks/sand-harbor/). There are amazing eating options at Incline, both casual and reservation-only fine dining.Hyatt has a lovely resort at Incline, and renting houses and condos is a popular option for groups and families.
Sand Harbor (http://www.stateparks.com/lake_tahoe_state_park_in_nevada.html), renowned for it's crystal clear blue-green water, is near Incline Village, and is incredibly popular during the summer months.
Some of the best golf courses in Northern Nevada are located near Incline Village, and the greens fees are some of the most reasonable about.
For theatre fans, the Lake Tahoe Shakespeare Festival (http://laketahoeshakespeare.com) is a wonderful summertime tradition.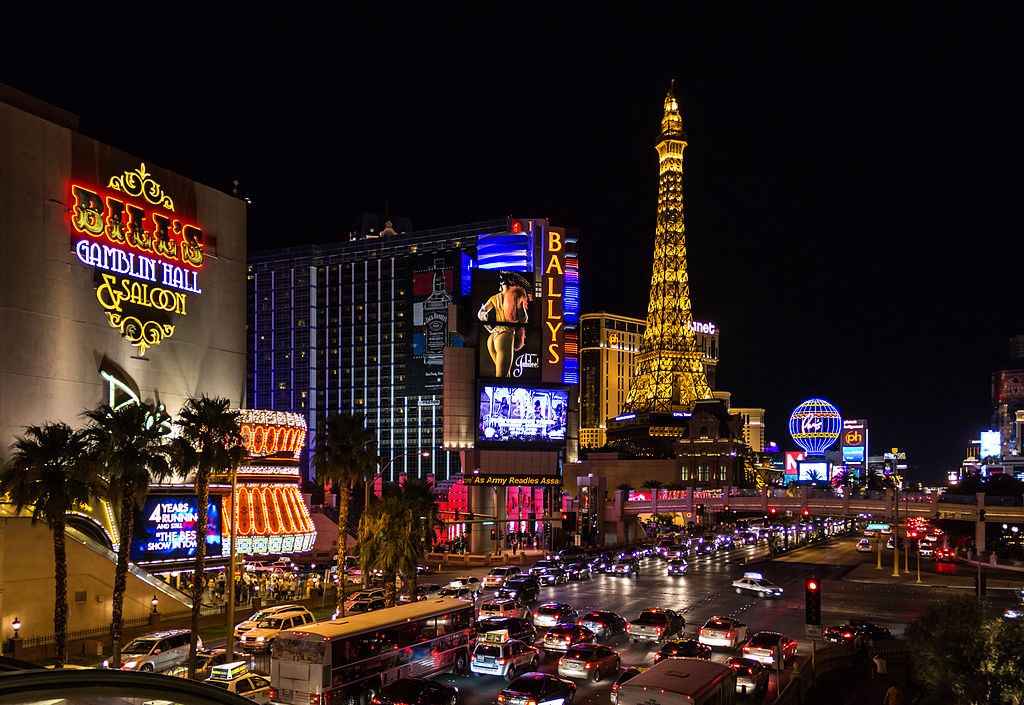 6. The Las Vegas Strip – Las Vegas, Nevada
   http://www.lasvegas.com/hotels/on-the-strip/
   You could write an entire guidebook just on the Strip hotels and attractions. In fact, many people have, but no doubt it's one of the top attractions in America. From huge themed hotels like the pyramid-shaped Luxor, to the fantasy castle Excalibur, to massive complexes like the MGM Grand, Caeser's Palace, and Mirage, to world-class restaurants and entertainment options. Don't miss the Bellagio fountains, the Pirate show at Treasure Island, and the Mirage Volcano and Rainforest, all of which are free and happen throughout the day and night. There's cultural attractions like the King Tut's Tomb recreation at Luxor and the Bellagio Fine Art Collection, along with kitschy gift shops, fancy restaurants, and so much more!
Days can be incredibly hot, over topping one hundred degrees, and the nights can actually be pretty cold.
Many of The Strip's most impressive attractions are free-of-charge, including the Living Statues at the Caeser's Forum shops.
Las Vegas is famous for its magnificent neon signs. There's even a wonderful museum dedicated to neon signage: The Neon Museum (http://www.neonmuseum.org) on Las Vegas Blvd.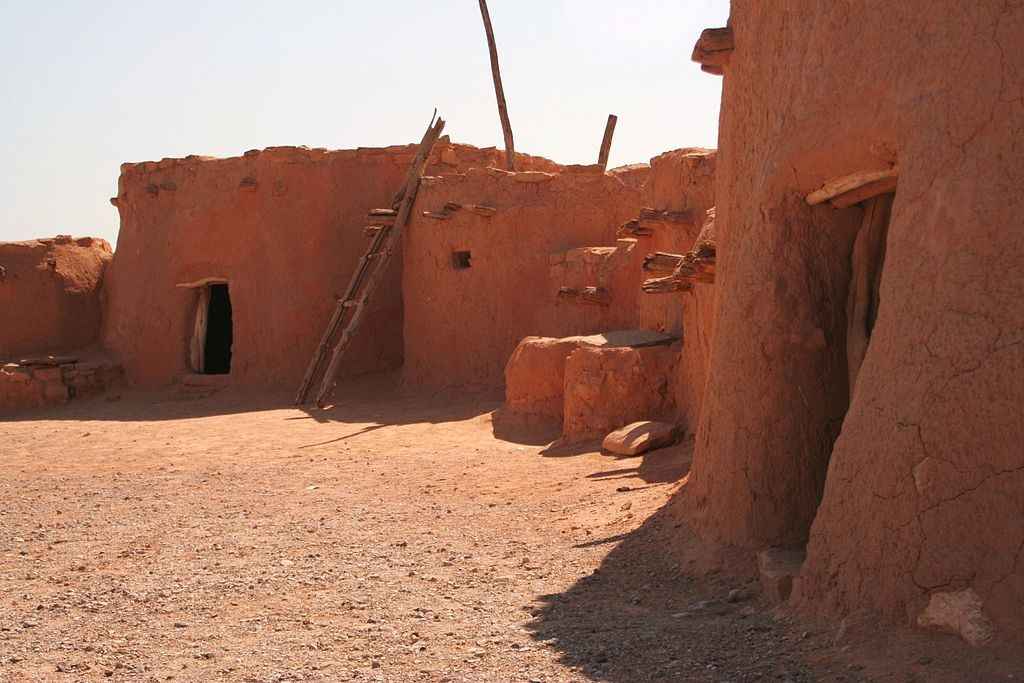 7. Lost City Museum – Overton, Nevada
 http://www.museums.nevadaculture.org/index2f4d.html?option=com_content&view=article&id=397&Itemid=435
   When Hoover Dam was built, and Lake Mead formed behind it, many significant sites were flooded underneath. One such area was a pueblo settlement, and as a part of the building of the dam, the Civilian Conservation Corps built the Lost City Museum to highlight artifacts from the now-flooded Pueblo settlement. The museum hosts artifacts, as well as rotating exhibits and special events, all housed in this remarkable museum whose architecture was inspired by traditional Pueblo dwellings.
A portion of the Lost City Museum built in 1981 included actual Anasazi Pueblo ruins, protecting them for all time.
The Museum hosts many special events, including several highlighting Native American life.
A recreation of an Anasazi pueblo allows visitors to crawl around and discover what it would have been like to live in a Pueblo!
The Gift Shop is second to none for purchasing Native American produced and inspired goods.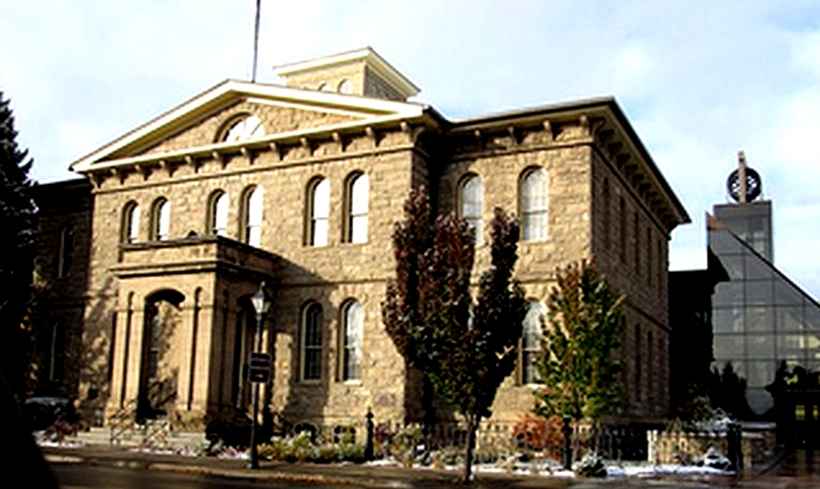 8. Nevada State Museum – Carson City, NV
   http://museums.nevadaculture.org/nsmcc
   Nevada's museums are often over-looked in favor of the casinos, but sites like the Nevada State Museum in the capital, Carson City, make me wonder why. The museum, housed in the former Carson City mint, has exhibits on natural history, art, state history, and culture. The recreation of an underground mine, along with object like the Tea Service from the USS Nevada, all make for an exceptionally interesting visit. There are some fine artifacts on display, and near the Museum are incredible restaurants at just about every price-point, making it a great place to spend all day at!
The Nevada State Museum holds a giant, complete Columbian Mammoth skeleton, which is on display in a recreation of what it's final moments might have looked like!
You can reserve a special behind-the-scenes tour to see parts of the museum not ordinarily open to the public.
The Under One Sky exhibit looks at Native American life in Nevada, looking at how Nations Americans have lived in Nevada throughout history, and up to today.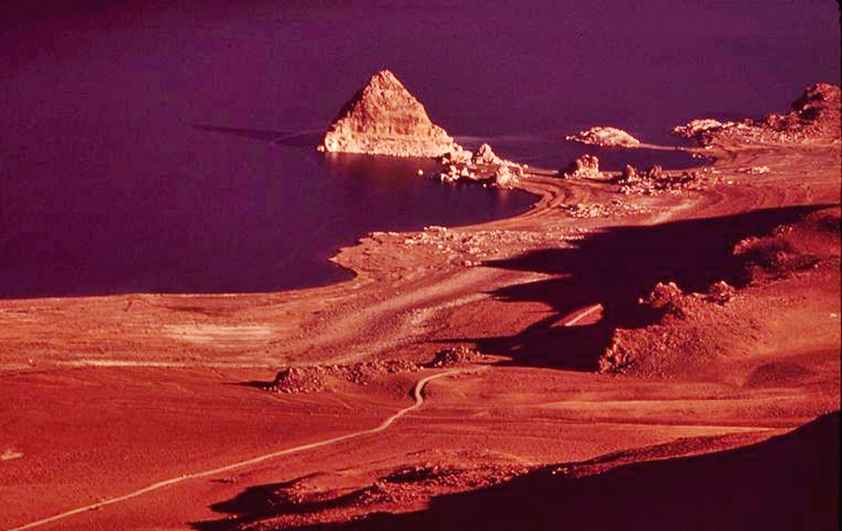 9. Pyramid Lake – Washoe County, Nevada
   Surrounded by fascinating rock formations, and sacred to the local Paiute people, Pyramid Lake is one of Nevada's natural wonders. The largest remaining portion of a gigantic inland sea, Pyramid Lake is the most beautiful desert lake in North America. Fisherman flock to Pyramid Lake to catch lunker trout, while boating and hiking are prime around the lake. Crosby Lodge provides excellent accommodations, as well as exceptional food and activities. The Pyramid Lake Paiute Tribe Museum and Visitors Center (http://www.pyramidlake.us/pyramid-lake-visitor-center.html) is an excellent introduction to the tribe's culture and history, as well as the site to pick up permits and information.
The beautiful Great Stone Mother rock formation resembles a hooded woman with her open basket next to her.
Pyramid Lake is the home to a gigantic breeding colony of American White Pelicans, which can be seen all over the lake.
The native Lahontan Cutthroat Trout os the most prized fish in Pyramid Lake, and draws anglers from around the world. Fish weighing more than ten pounds are not rare!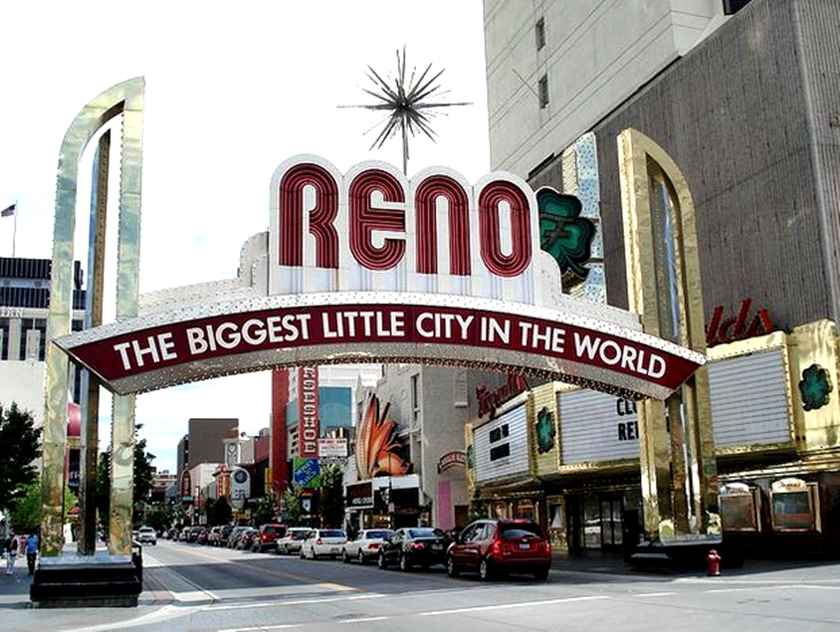 10. Reno, Nevada
   While Las Vegas is the gambling capital of Nevada, Reno offers casinos in a lovely high desert setting. Mega-hotels like The Peppermill (http://www.peppermillreno.com), Silver Legacy (http://www.silverlegacyreno.com), and Circus Circus (http://www.circusreno.com/casino/) offer gaming, luxury accommodations, and fine dining. Outside the casinos, there's amazing food ranging from Basque to Barbecue to Brazilian and beyond. The Summit (http://www.thesummitonline.com/reno/) offers fantastic shopping and dining opportunities, and you can't go wrong shopping for authentic western and cowboy gear at D Bar M (http://www.dbarm.com). Reno is hot in the summer, which makes floating down the Truckee River (http://www.wildsierra.com/rivertubing.htm) an exciting option!
Reno draws tens of thousands of visitors a year for special events like the Reno Balloon Races (https://renoballoon.com) and Hot August Nights (http://hotaugustnights.net) celebrating hot rod culture and 1950s style rock 'n roll!
Reno is the jumping off point for attendees heading to the annual Burning Man festival (org) in the Black Rock Desert. Every August, ten of thousands of 'Burners' can be seen in Reno on their way to the event.
You can enjoy ten-pins at the National Bowling Stadium (http://www.gobowlreno.com/about/stadium), one of the most high-tech blowing alleys in the world!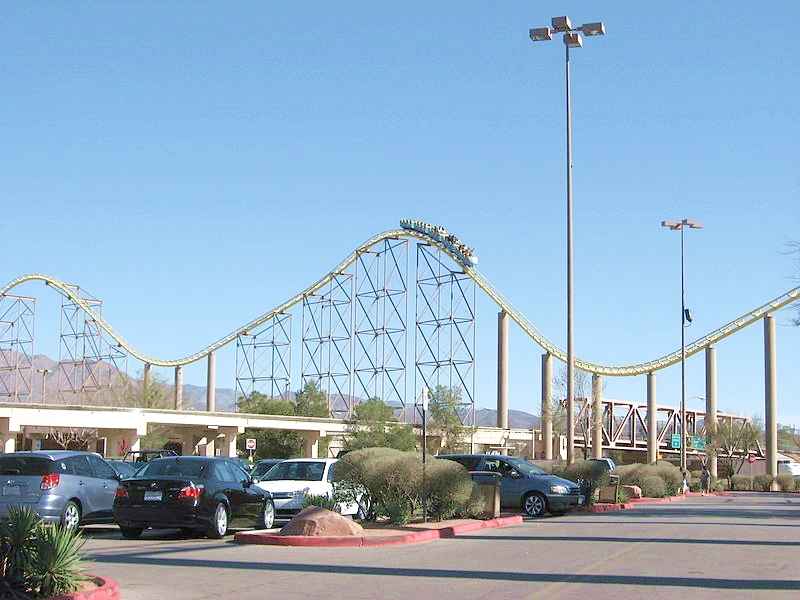 11. Stateline, Nevada
   Las Vegas is flashier, larger, more hectic, and far less beautiful than it's cousin in the Sierras. South Lake Tahoe only has a few Casinos, but they are set along one of the most beautiful Alpine lakes in the world. The summer is perfect for spending time on the Lake sailing, skiing, windsurfing, fishing, or just sunbathing. Winter in Tahoe is all about Skiing, sledding, snowball fights, and winter festivals! Top-notch food is abundanant, both in and out of the Casinos, including wonderful sushi, steak, and informal dining option.
Stateline features wonderful views of the Lake from many rooms in the casino hotels. Harvey's in particular, can give spectacular sunsets.
Heavenly Mountain Resort is one of the finest skiparks in the USA, and the views from the top are incredible!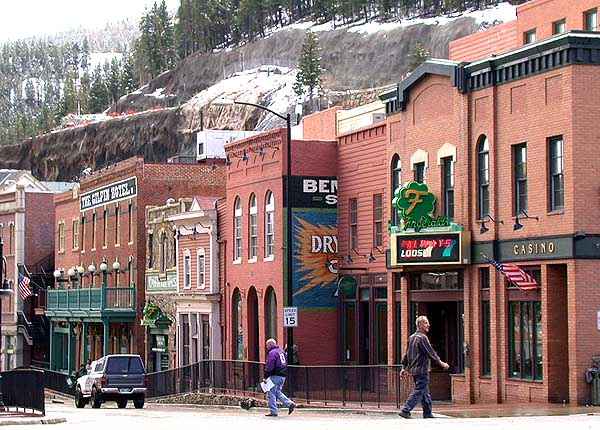 12. Virginia City Historic District, Virginia City, Nevada
   http://www.visitvirginiacitynv.com
   The discovery of the Comstock Lode led to the great Silver Boom, which led to Virginia City exploding to become one of the largest cities in the American West. The Silver bust led to Virginia City losing its lustre, but today it's a wonderful little city for a visit to experience what it could have been like when it was Nevada's grandest city! From the First Presbyterian Church to the many historic saloons and gambling houses, a visit to Virginia City is a trip back in time. A host of saloons, restaurants, and Bed & Breakfasts await visitors, the museums are both entertaining and educational, and the entertainment options and festivals make Virginia City an excellent trip for a day or weekend. Summers can be very hot, and winters are often cold and snowy.
13. Western Folklife Center – Elko, Nevada
 http://www.westernfolklife.org
   Nevada may be the state whose history most resembles that of what we consider The Wild West. The Western Folklife Center features exhibitions of arts and artifacts, as well as events focusing on the life of the Cowboy. The monthly Open Jam sessions held at the museum are true community events that give the Western Folklife Center it's grand flavor, and are worth the trip out to Elko alone. You can find readings or concerts at the museum quite often.
The Western Folklife Museum hosts the annual National Cowboy Poetry Gathering, a week-long event which draws western aficionados from around the world to the museum every year!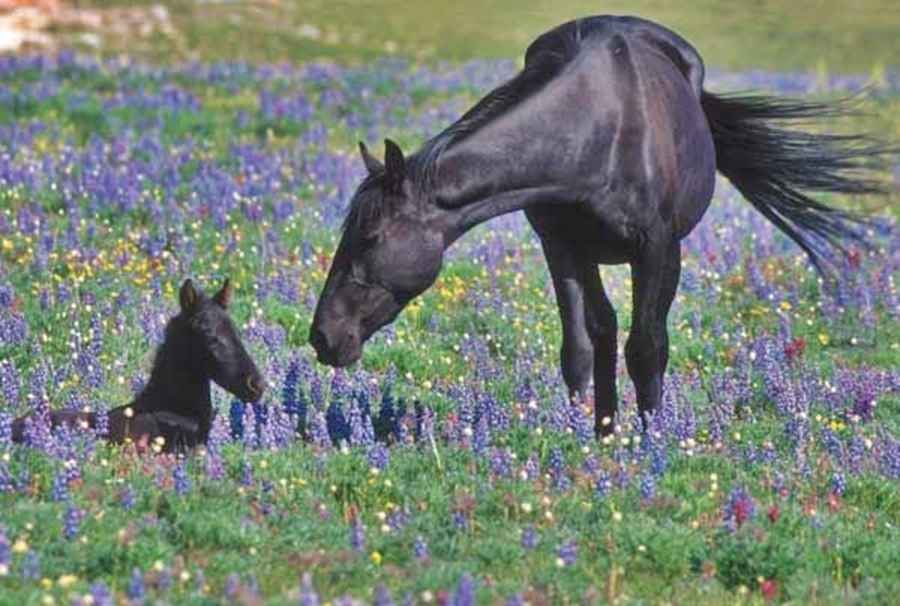 14. Wild Mustang Tours – Multiple Locations
http://www.renowildhorsetours.com
   There is nothing that identifies the American West like the Wild Mustang. Once found across much of the country, fewer and fewer now roam the plains. Sonny Boys Tours take tourists in SUVs out into the wild to safely, and eco-consciously, view these magnificent animals. Multiple tours at varying durations and locations, are some of the few opportunities to see Mustangs today, as well as wild burros, and magnificent scenery. Tours of Wynema Ranch allow viewing not only of rescued wild horses, but also of a working ranch, with goats, pigs, and an exceptionally charismatic donkey named Jenny. You also get a lovely picnic lunch with your tour!
After the West was settled by Europeans, many settlers abandoned horses to the range, which interbred with native horses. The descendants of these horses are still out on the range today.
Specific tours covers areas including Pyramid Lake and viewing rounded-up mustangs at Bureau of Land Management stables.
Tours are an excellent way to take in the rugged terrain and get a glimpse at an exclusively American phenomena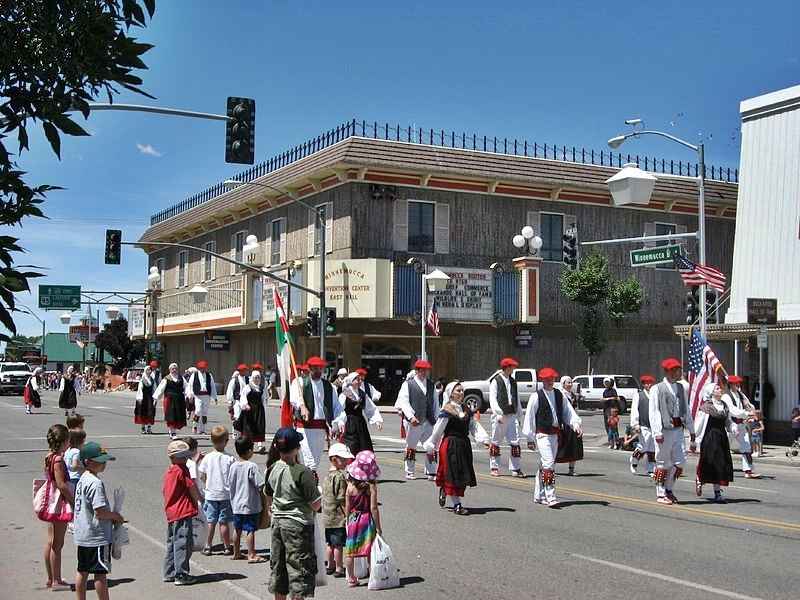 15. Winnemucca, Nevada
 http://www.winnemucca.nv.us/visitors_center.html
   Located at the crossroads of two of Nevada's main thoroughfares (Highways 80- and 95), Winnemucca was often the butt of jokes from those living in the larger Nevada cities. It's a wonderful city for a visit, whether for one of the many festivals and events, or just to see the sights. The Humboldt Museum (http://humboldtmuseum.org) offers a glimpse at more than 100 years of Winnemuccan history, located in the former downtown church built in 1907. The annual Basque Festival draws thousands to enjoy a weekend of traditional culture of the Pyrenees that has flourished in the city. Being Nevada, there are casinos, including the Model T, housed in a former Ford dealership!
The Basque community that grew in Winnemucca brought their wonderful, family-style cuisine with them. No other american city offers so many exceptional Basque restaurants!
The Historical Walking Tour is a self-led tour of the city that shows the history of this wonderful city at whatever pace you wish to take.
The Newmont Mining Company offer tours of their mines, which are a fascinating glimpse at the underground world of mine work.
Save
Save