When planning a little R&R, a beach is usually at the top of the list, but some towns are lucky enough to call these waterfront vacation hotspots home all year round. For a true small town, home-away-from-home getaway, check out one of these 15 All-American beach towns.
1. Anna Maria Island, Florida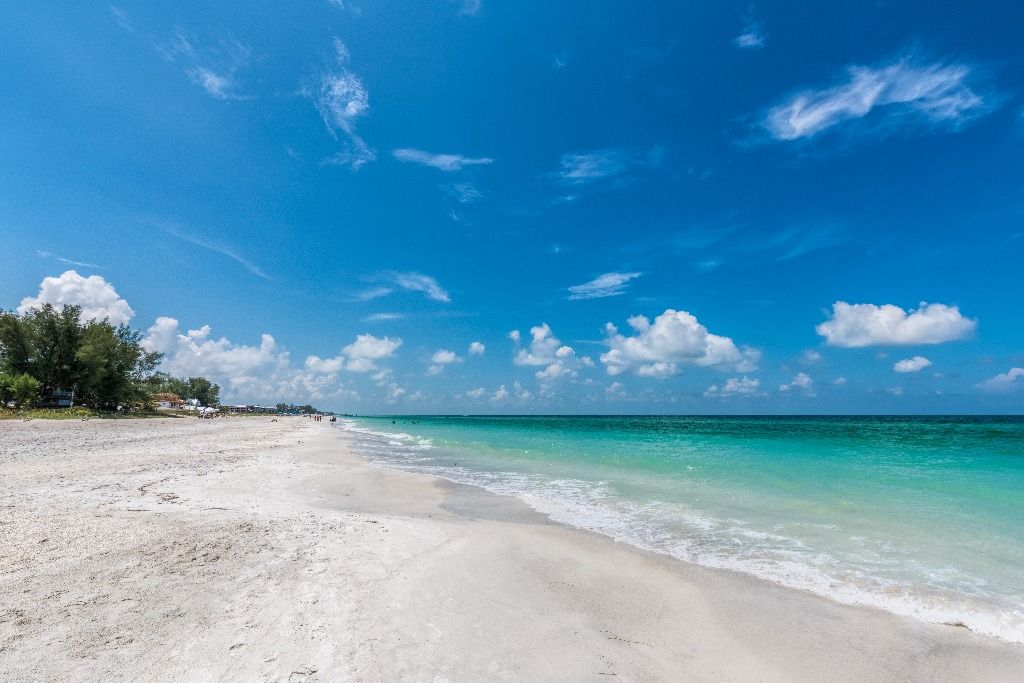 Credit: Anna Maria Island
Many shorelines in Florida are known for the stacks upon stacks of condos, but not this quaint island nestled between Tampa and Sarasota. The island boasts Old Florida charm with its abundance of bungalows and farmhouses. Less than 10,000 residents call the island home, giving it that small-town, homey feel and making for the perfect low-key R&R trip. Here are some suggestions for making the most of it.
– Two of the state's best burger joints are located on the island – Skinny's and Duffy's. Make sure to try both of them during your stay.
– Rest your head at the cute little Tropic Isle Inn.
– Grab a bottle of wine and catch a romantic sunset on the beach.
2. Cannon Beach, Oregon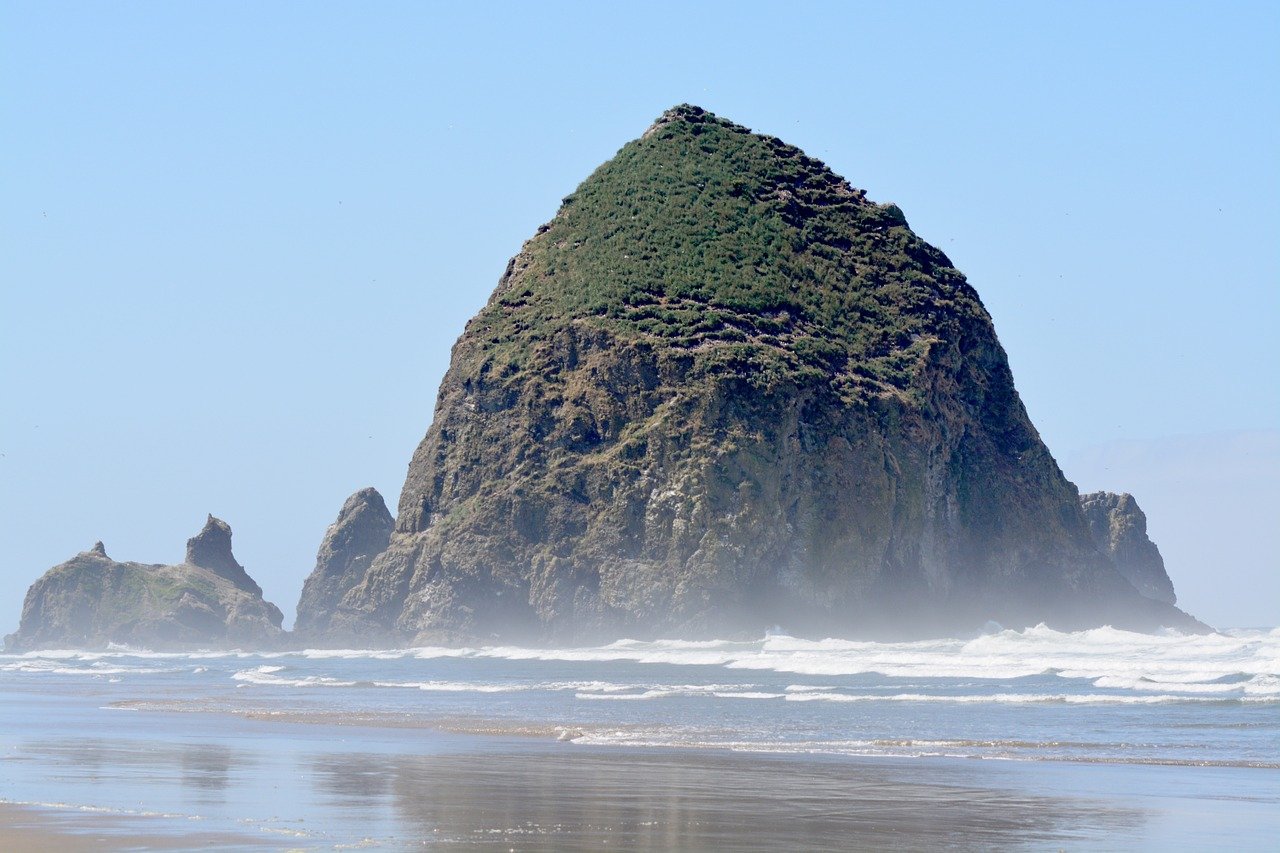 Cannon Beach is likely a beach that you've seen before, but never heard of. It's most famous for Haystack Rock, which appears in the cult film The Goonies. The dramatic skies, iconic coastline and abundance of art galleries make this small seaside town a great getaway. Here's what to do while your there.
– The town is a foodie haven, offering everything from Caribbean cuisine to sushi. Try Newman's at 988 for European fare.
– The Ocean Lodge is a great place to rest your head and enjoy water views. It's also pet-friendly!
3. Plymouth, Massachusetts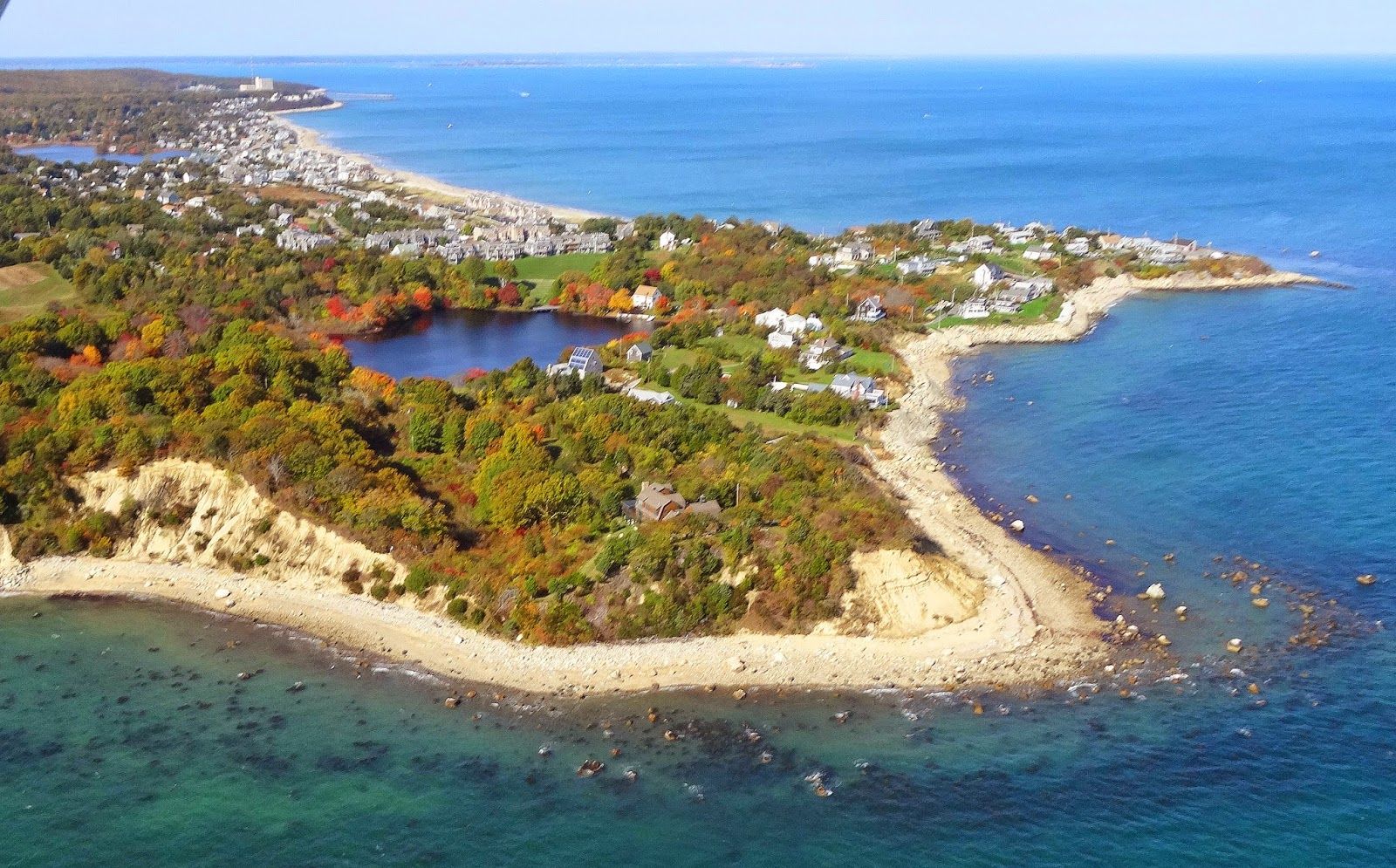 Credit: Plymouth
Famed in American history and folklore as the place where the pilgrims of the Mayflower landed and home of the first Thanksgiving, Plymouth is America's oldest and probably most celebrated seaside town. Nestled conveniently between Boston and Cape Cod, it's the perfect stopover for taking in a bit of history and relaxation. Here's what you should know before you go.
– A stay in a bed and breakfast is the best way to experience Plymouth. We recommend Seabreeze Inn Bead & Breakfast. It's a beautiful Victorian home belonging to an old sea captain with serene ocean views.
– Joining the spooky Dead of Night Ghost Tour is a must. It was awarded a certificate of excellence by Trip Advisor.
– A visit to the Plimoth Plantation provides a look into our nation's first colony from the perspective of the pilgrims and the Native Wampanoag people. It's a very enriching experience that you shouldn't pass up if you visit Plymouth.
4. Tybee Island, Georgia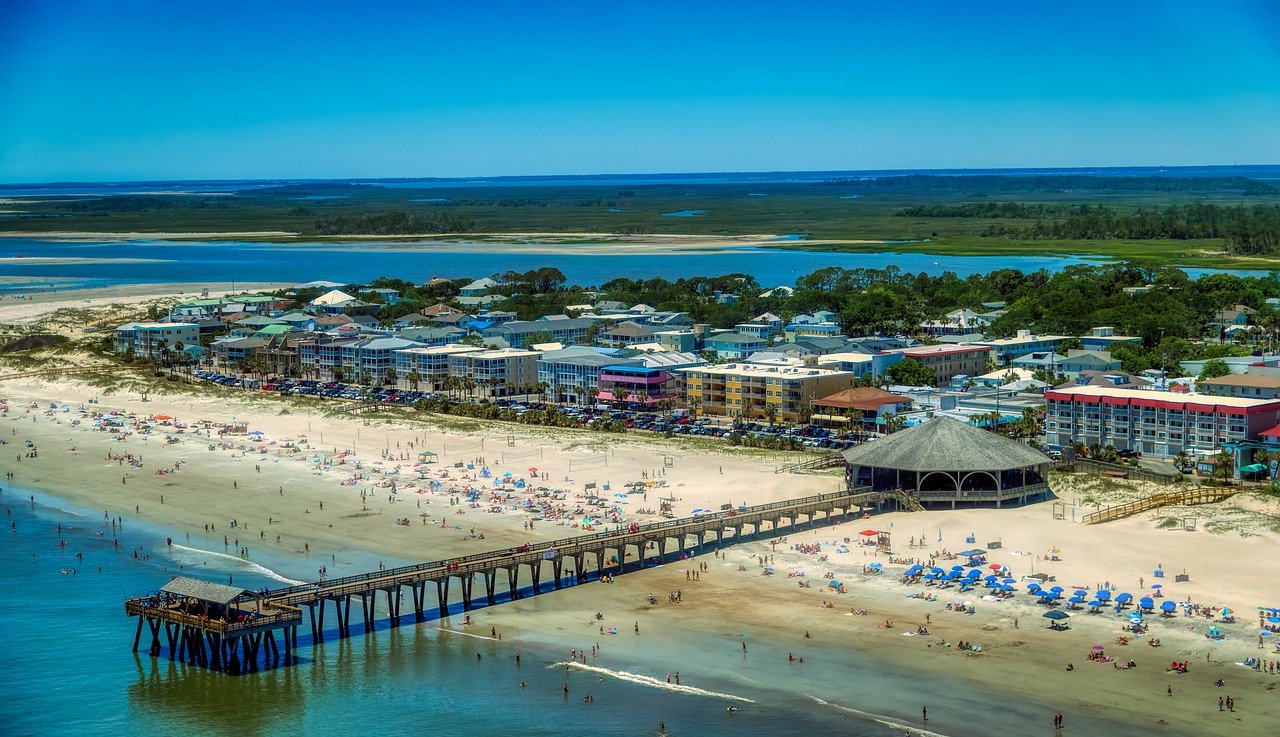 Just outside of the beautiful and historic city of Savannah, Tybee Island is famous for it's southern hospitality, exquisite dining and variety of recreational activities – they've got something for the entire family. Here are some suggestions of some things to get into during your visit.
– Take a deep sea charter and go fishing for some big game.
– Make sure you try some fresh caught wild Georgia shrimp.
– Spend a day or two in Savannah, if you have the time.
– Many dolphins call the area home – take a guided boat tour to visit some of the areas they are most frequently spotted.
5. Southport, North Carolina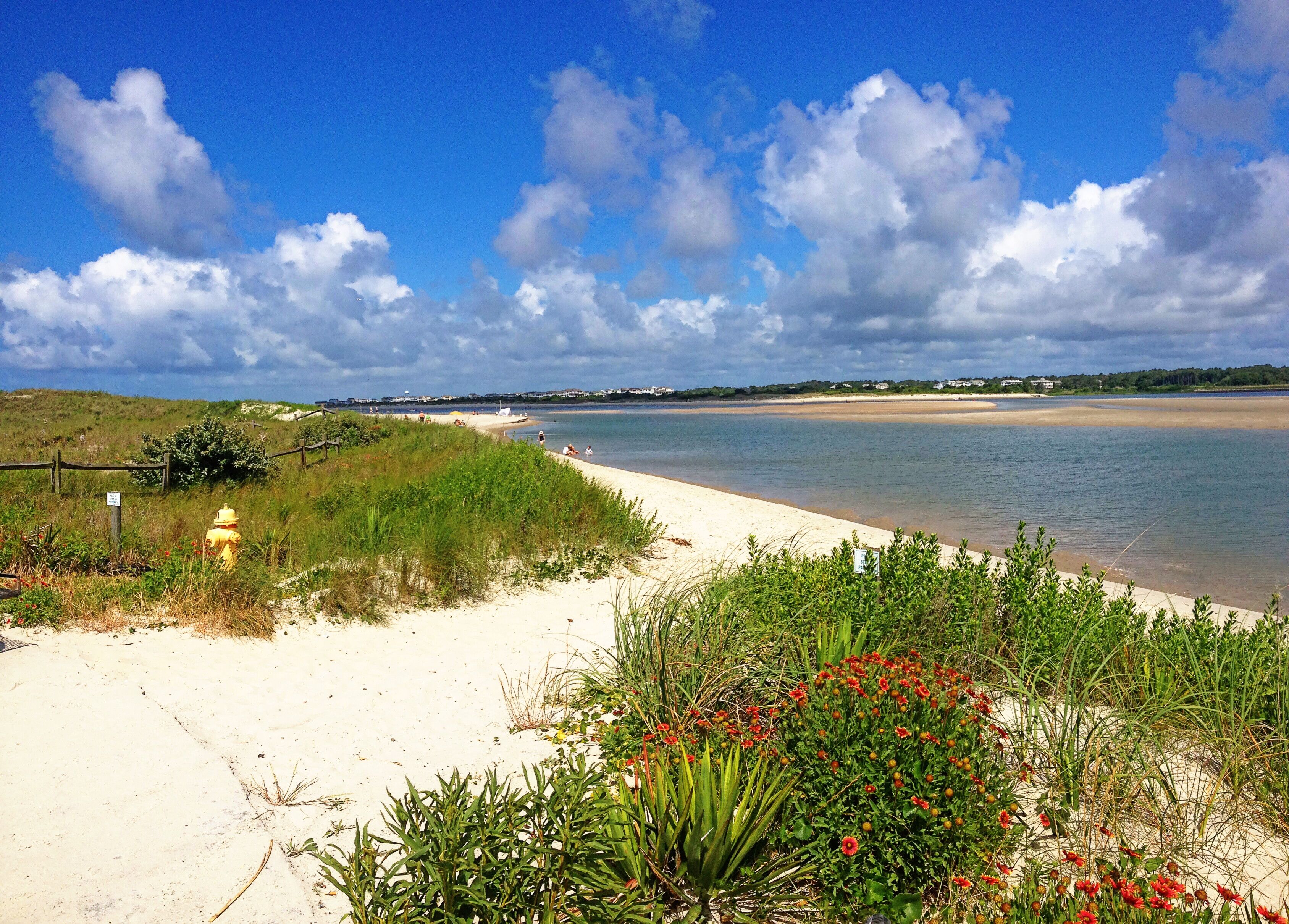 Credit: Southport
Southport is a tiny little beach town located not too far from Wilmington, NC. The city is filled with historical homes, lush coastal landscapes and miles of water in every direction. This picturesque setting has provided the backdrop for dozens of TV shows and films over the years and is the perfect place to visit for a romantic getaway. Here's what you should know before you go.
– Southport is known as a launching point for many ferries and tours around the area. Take the Bald Head Ferry to nearby Bald Head Island for a unique experience.
– Visit the NC Maritime Museum to learn about North Carolina's rich coastal history.
– Take a marsh walk to explore the lush green water landscapes.
6. Gulf Shores, Alabama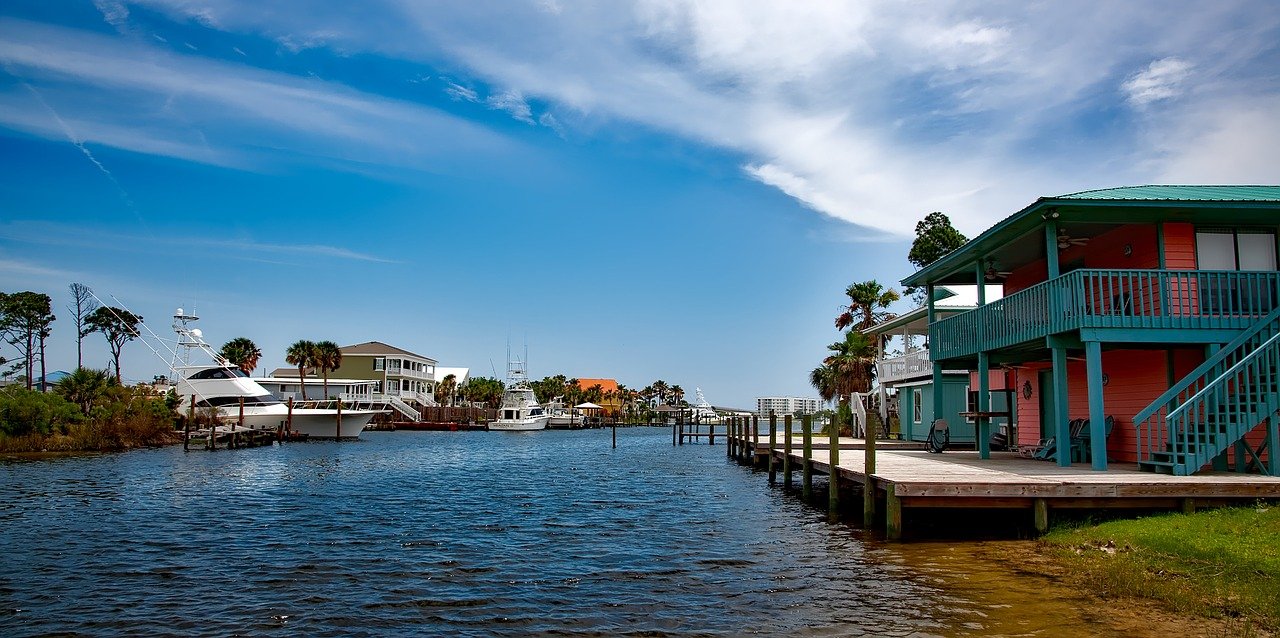 This coastal town on the Gulf of Mexico is full of adventure, fun and laid-back, small town charm. It used to be a bit of a hidden treasure, but has seen a recent surge in popularity and it seems like the cat is officially out of the bag! Here are some things to check out if you visit Gulf Shores.
– Drop a line off of the Gulf Shores Fishing Pier and see what you can catch!
– Take a visit to the Fort Morgan State Historic Site.
– Waterville USA is a nice-sized waterpark and a perfect activity for families.
– Try for a hole-in-one at Pirate's Island Adventure Golf.
7. Sunset Beach, Hawaii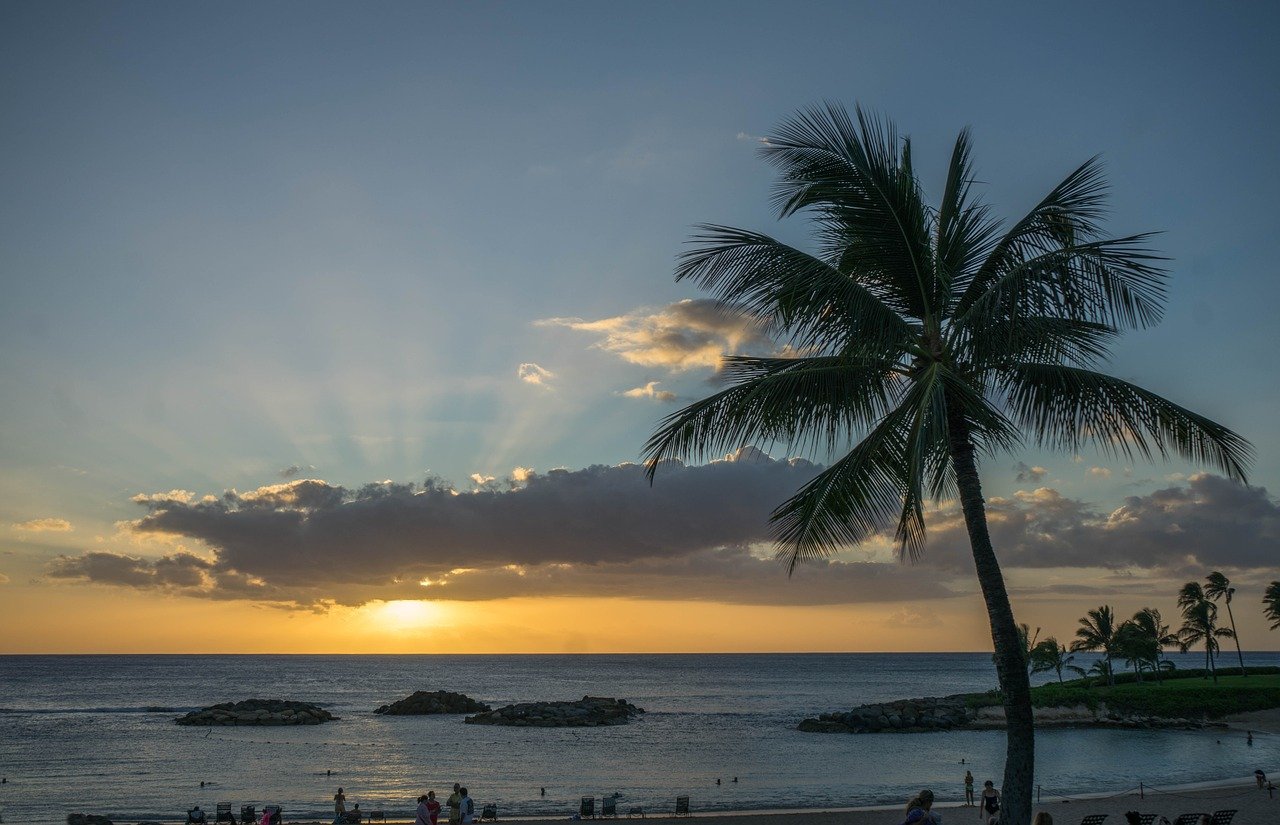 As the world capital of surfing, it should come as no surprise that this quaint beach town has a laid-back feel and pristine beaches. When the surfing frenzy dies down in the summer, the town becomes wonderfully idle and the ideal piece of paradise. Here are some suggestions for your trip.
– Stay at the oceanfront Ke Iki Beach Bungalows – they are all about the easy atmosphere and you'll rest your head to the sounds of the North Shore's endless surf.
– Ted's Bakery is a great place to grab a meal. They are known for their bento-box lunches, garlic shrimp and mahimahi sandwiches. Finish off your meal with a slice of Haupia chocolate pie.
8. Long Beach, New York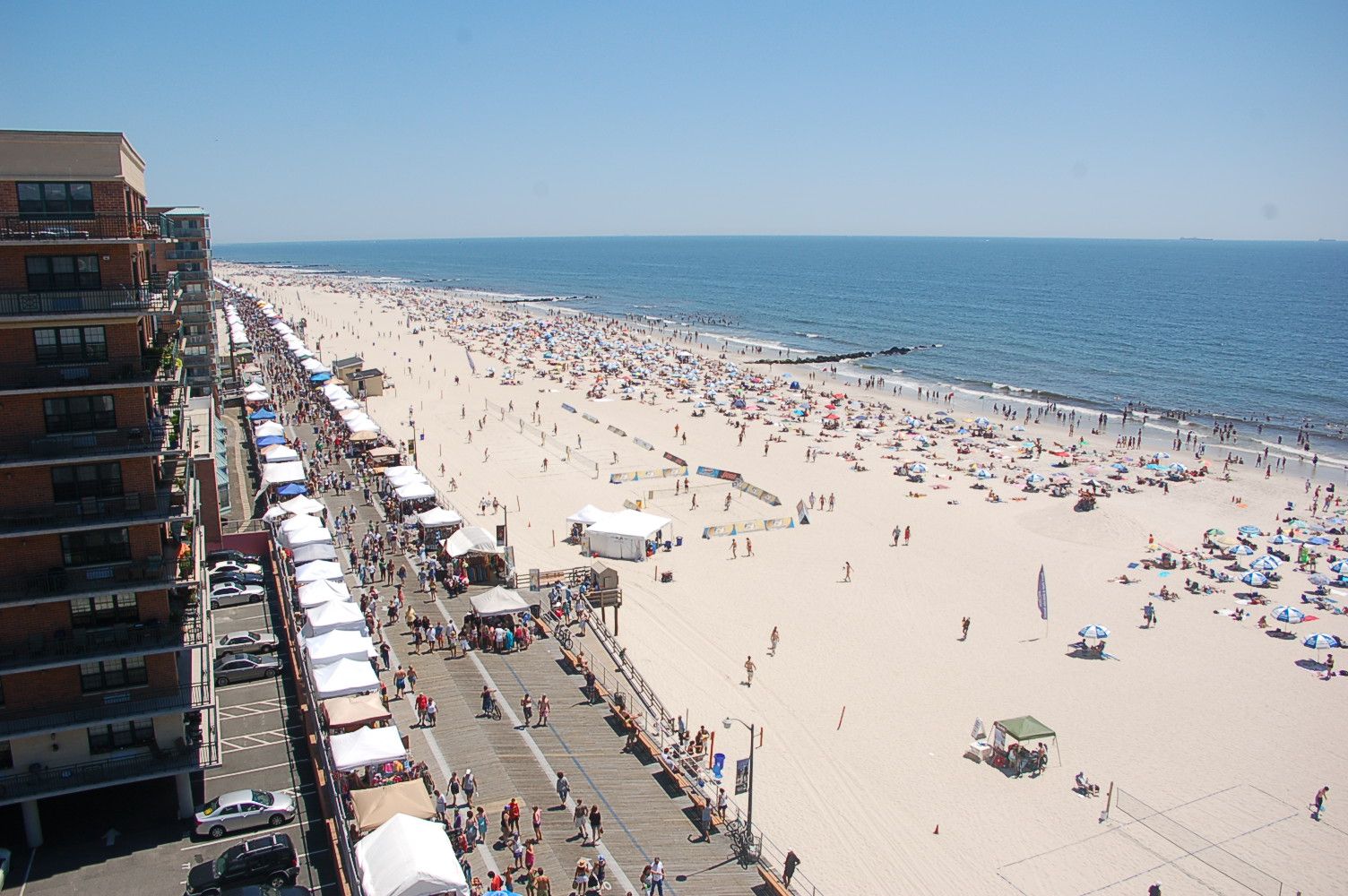 Credit: Long Beach
Just outside of Manhattan, Long Beach is the perfect place to take a daytrip or spend a weekend out of the city. The seemingly endless sandy beaches will have you feeling worlds away from the fast-paced Big Apple. For the ultimate relaxing experience, try the following.
– Rest your head and pamper yourself at the Allegria Hotel & Spa. They offer wine tasting in their Atlantica restaurant.
– Grab some Sicilian-style pizza at Gino's of Long Beach.
– Spend an afternoon doing nothing but laying on the sandy shores and listening to the waves of the Atlantic roll in.
9. Rehoboth, Delaware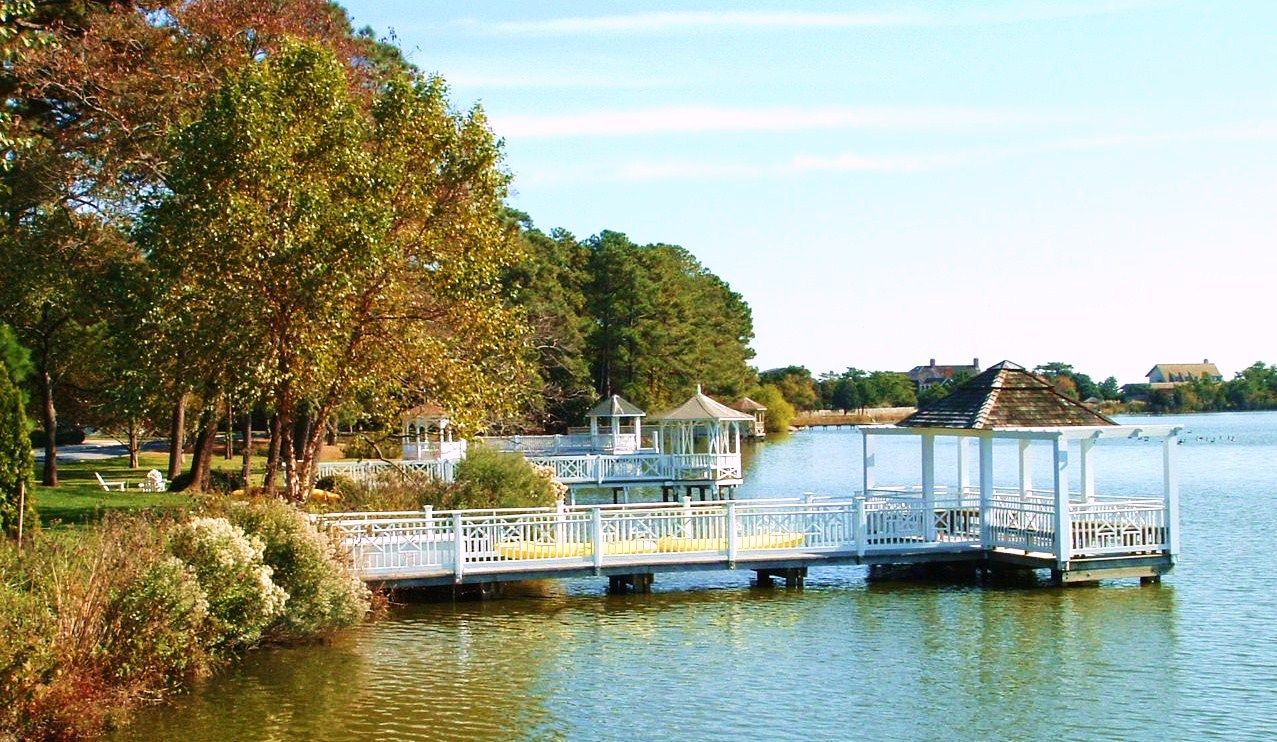 Credit: Rehoboth
Rehoboth is an all-American classic beach town, filled with saltwater taffy and with a boardwalk offering games, carnival rides, snacks and ice cream. If you go into town, you'll find a lively art gallery scene and a relaxed, but fun nightlife. Here are some tips for enjoying this beach town.
– Splurge a bit and dine at Eden, a high-end restaurant featuring dishes such as a lobster and crab tower and a coffee-hazelnut rubber pork tenderloin.
– The Hotel Rehoboth is the perfect boutique hotel to call home for during your stay.
– Dance the night away at Rusty Rudder or Shag.
10. St. Pete Beach, Florida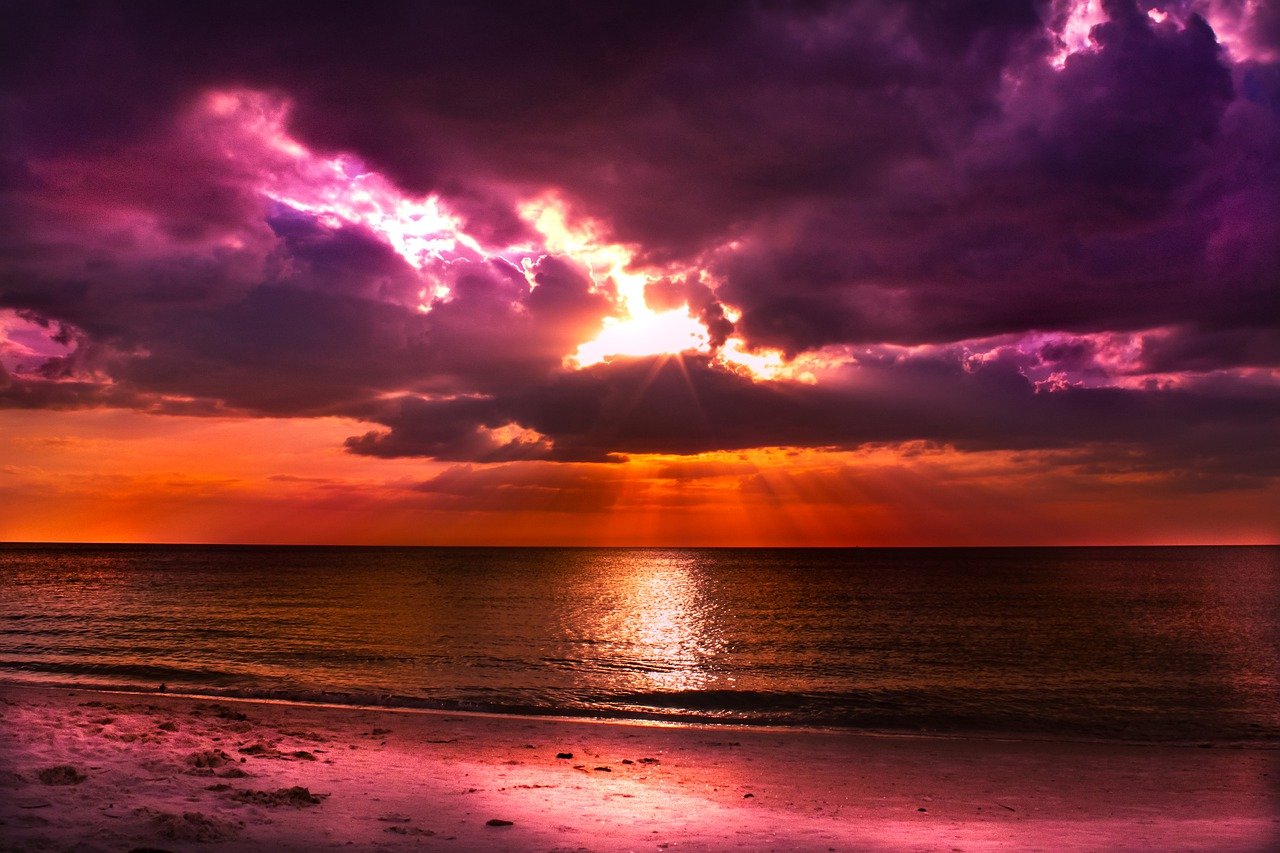 St. Pete's is a bit more old Florida than new and that's where most of its charm lies. This low-key town is just a stone's throw away from Tampa and is the perfect setting for a chill, laid-back getaway. Here are some suggestions for making the most of it.
– Stat at the Don CeSar, a resort with all of the amenities – a spa, beachfront pools, and spectacular views of the Gulf of Mexico.
– Try a taste of Europe at the award-winning French restaurant, Fetishes.
– Head over to Tampa for a night, if you're looking for a night of partying.
11. Duck, North Carolina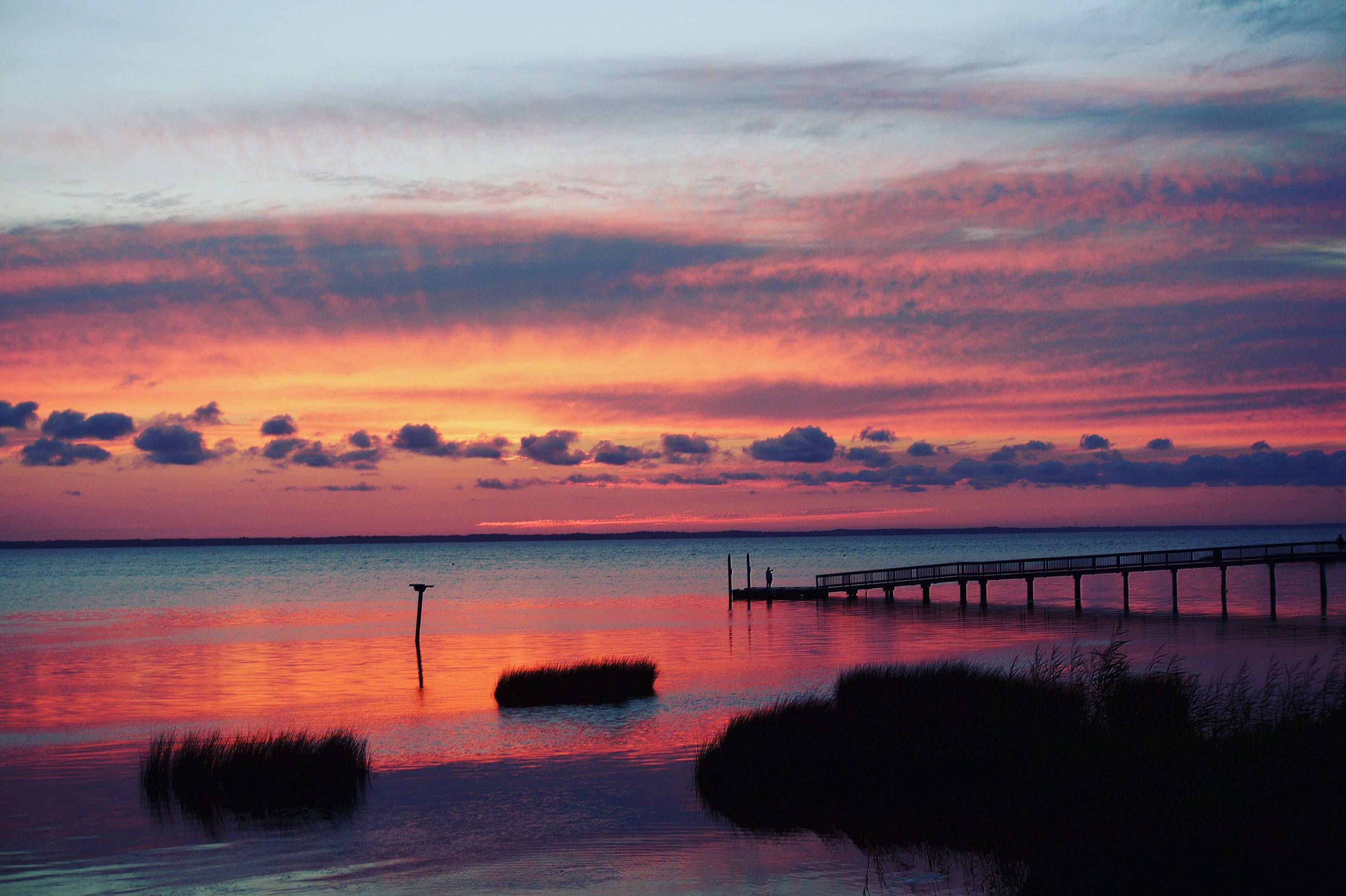 Credit: Duck
This Outer Banks town, not too far from the birthplace of aviation, offers beaches that are rarely crowded and breathtaking views of the ocean. Why aren't these beaches crowded? Because there are no public beaches here, meaning you have to be staying or living on the beach to gain access to the sand or water sports. When you're staying there, just think of it as your own private beach – here's how to enjoy it.
– There are only three lodging options here. Advice 5 Cents, a bed and breakfast, is the best option. With only four cozy rooms, you'll feel right at home.
– Eat at Kimball's Kitchen – an award-winning restaurant putting a French twist on Coastal Carolina classics.
12. Chatham, Massachusetts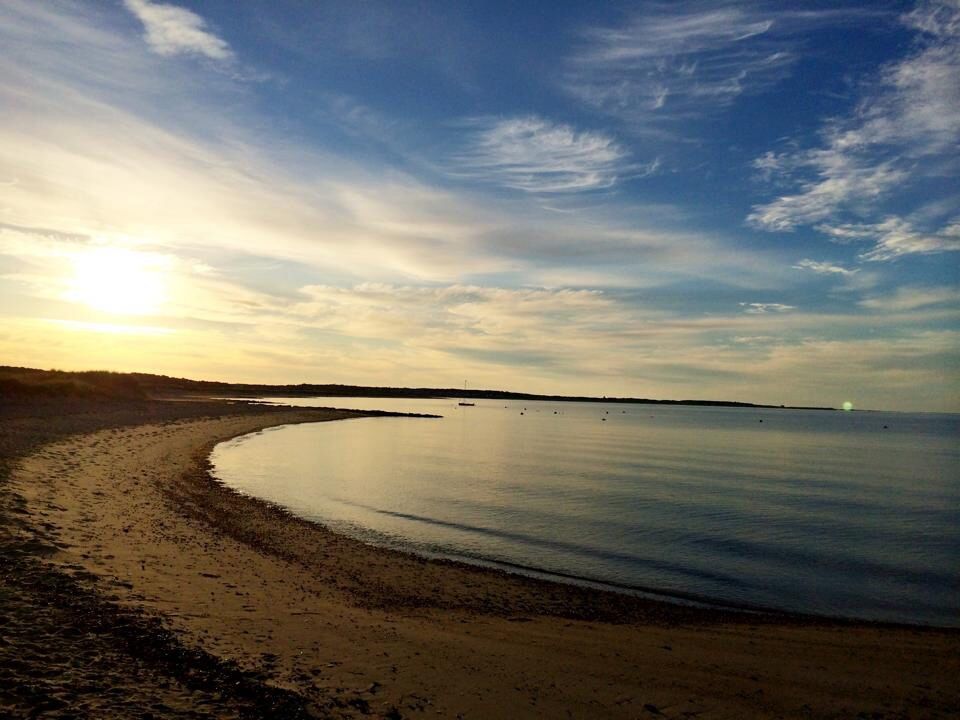 Credit: Chatham
Chatham is located on the bent arm of Cape Cod and it's kept a lot of its vintage beach town charm by being off of the beaten path. It caters a bit more toward the big spenders (after all, it is still part of Cape Cod), but the splurge is worth it as this hidden town is truly an American treasure – here are some tips for enjoying it.
– If you'd like to experience a bit of history during your trip, stay at the Chatham Bars Inn – the first luxury hotel opened on Cape Cod.
– Visit the wildlife refuge.
– Head over to the Chatham Pier Fish Market for a classic lobster roll.
13. Ogunguit, Maine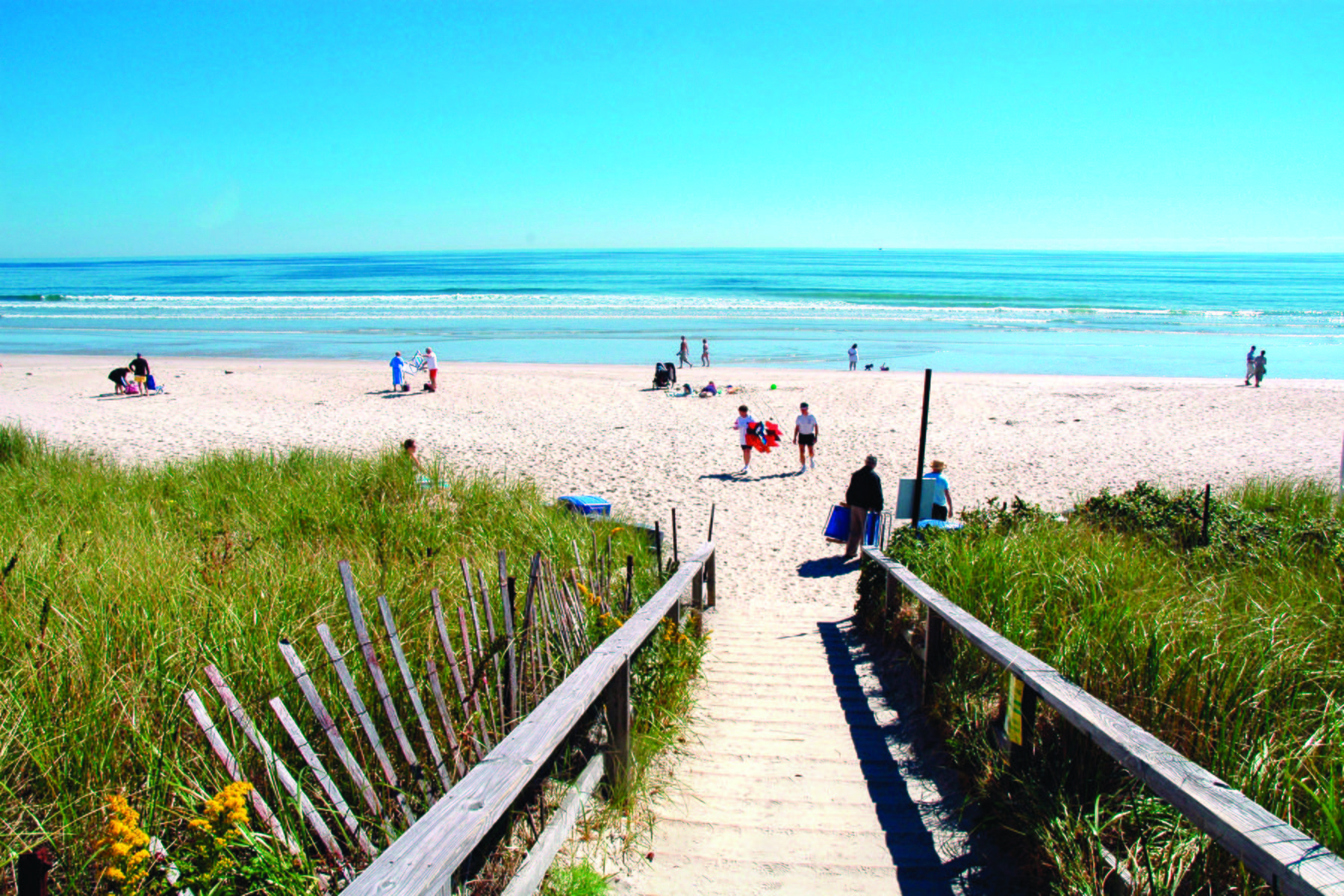 Credit: Ogunguit
Ogunguit's name literally means "beautiful place by the sea" and this couldn't be more fitting. Famous for being the prettiest beach in southern Maine, Ogunguit has a long history and was given its name by the Native Americans who settled the area. The town has a thriving arts community and is known as the birthplace of summer stock theatre. Here are some tips for spending a summer weekend in Ogunguit.
– The best ocean-view rooms can be found at the Cliff House Resort & Spa. Every room has a balcony and faces the Atlantic.
– Eat at Arrows – a renovated 1820 farmhouse offering crispy bass with braised baby artichokes, duck smoked in banana leaves, and of course, lobster.
14. Cape May, New Jersey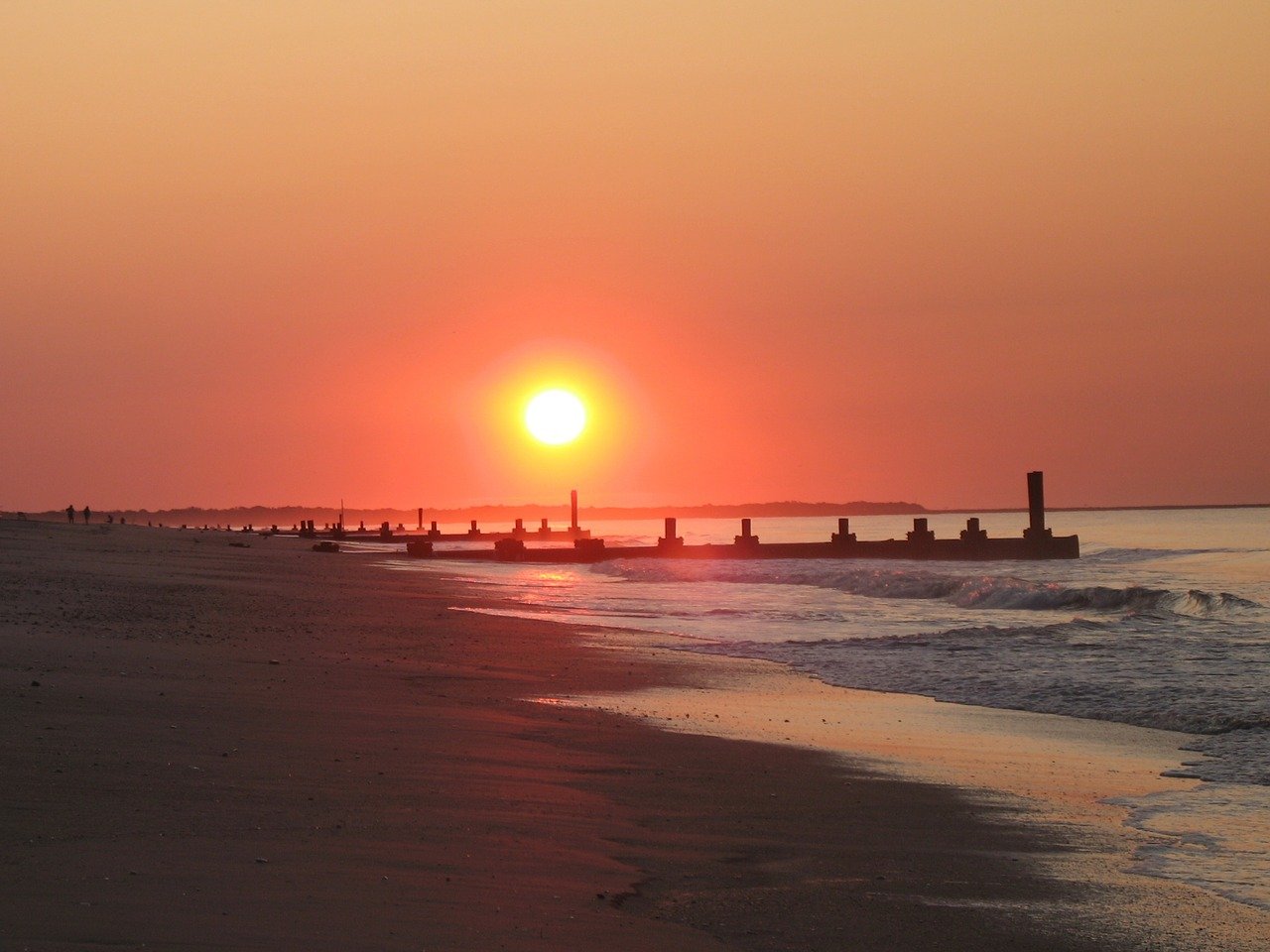 Let this seaside town break all stereotypes about the Jersey Shore that reality television has put into your brain. You won't find any GTL or fist-pumping here. Instead, you'll be charmed by the historic Victorian homes lining the shore and the calm ocean breezes. At just over 2.5 hours outside of NYC, it's the perfect weekend getaway for anyone looking for a break from the hectic Big Apple. Here's how to enjoy it.
– Stay in one of the towns many Victorian Bed and Breakfasts.
– Have a gourmet sandwich and chocolate bread pudding at the Depot Market Café near the old train station.
– For high-end dining, check out the Ebbitt Room at the Virgina Hotel.
15. Saugatuck, Michigan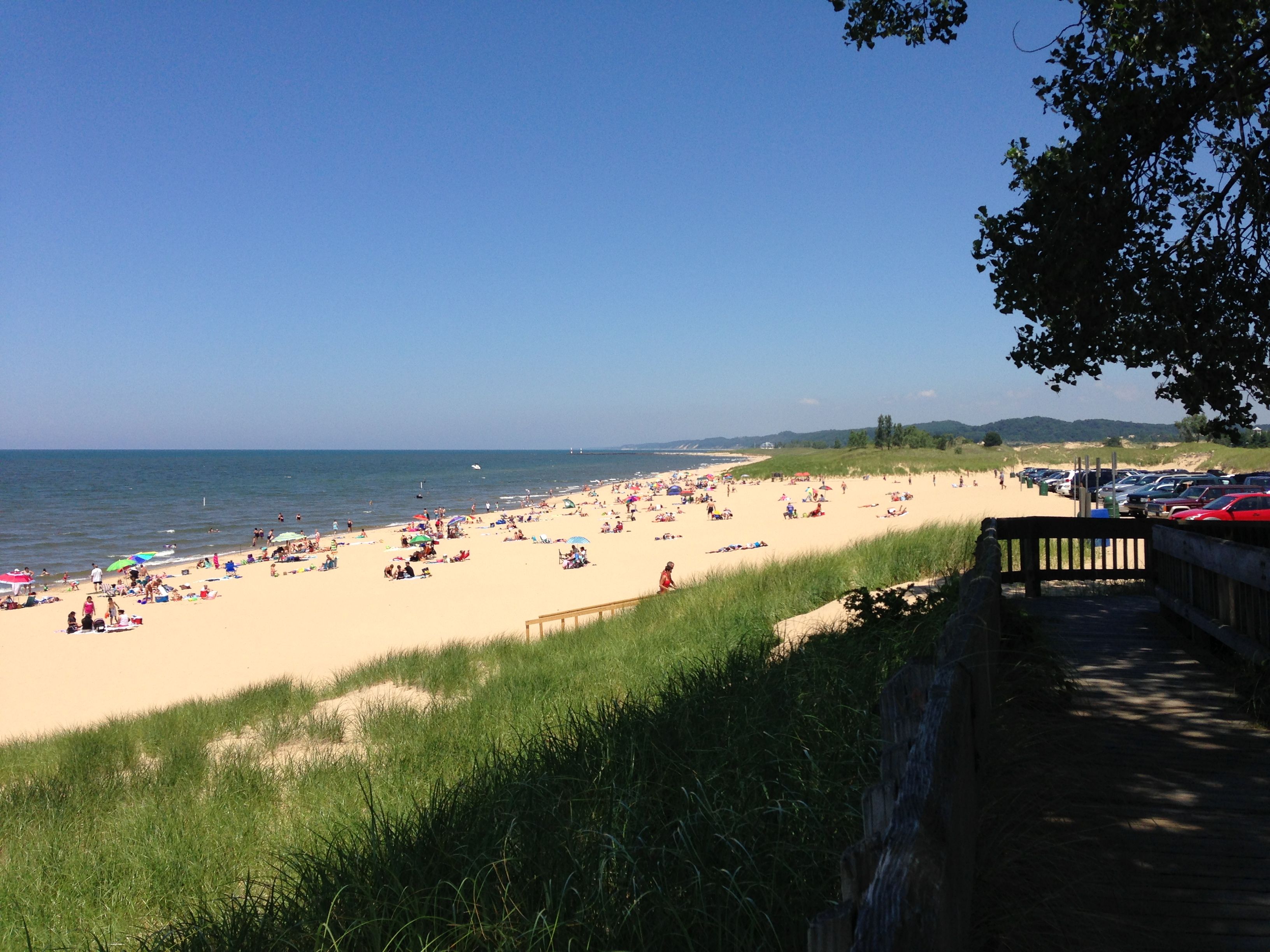 Credit: Saugatuck
Saugatuck is located on the shores of Lake Michigan and the Kalamazoo River and has long been a retreat for Chicago artists, giving it the nickname – the Art Coast of Michigan. Take a visit to this former lumber town and see how its beauty has charmed and inspired the art community for decades. Here are some suggestions for making the most of your stay.
– Rest your head at The Wickwood Inn, an eleven-room bed and breakfast. It's run by a successful cookbook author, so you definitely don't want to miss breakfast!
– Enjoy some French country classics at Restaurant Toulouse.
– Try your hand at sketching some of the massive sand dunes and beautiful shorelines, as many artists have done in the past and continue to do today.
What's your favorite all-American beach town? Let us know in the comments below!